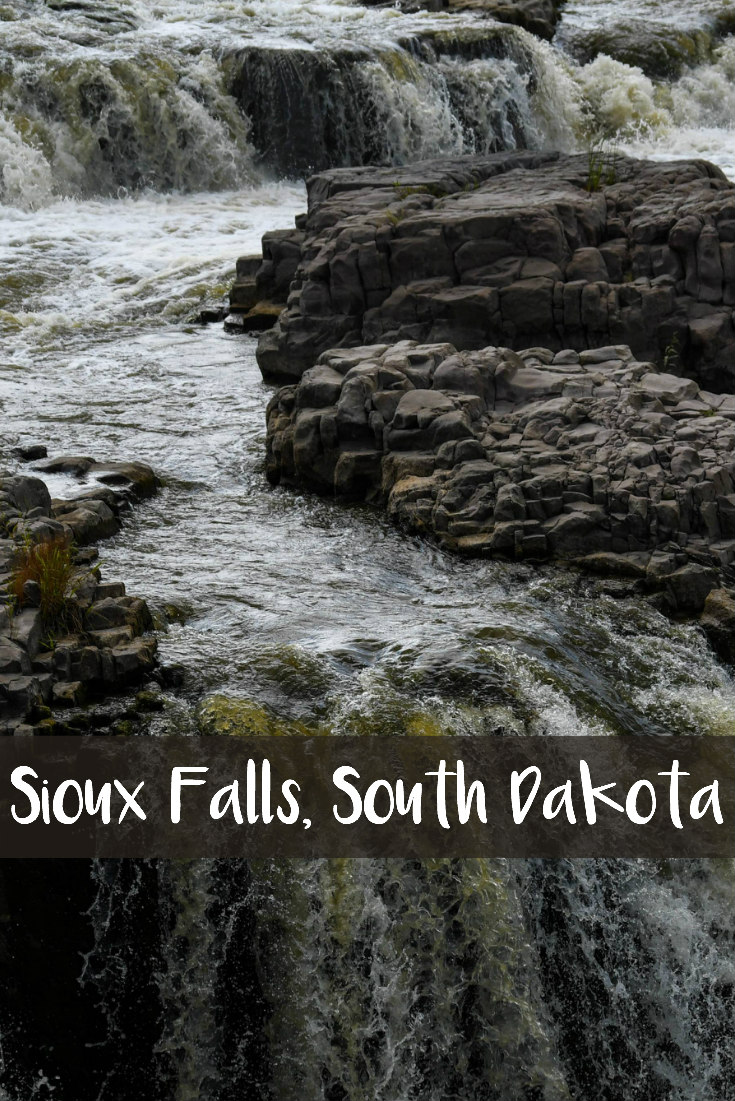 On our recent road trip, following the Omaha Zoo, we continued north. Our next stop was at the falls in Sioux Falls, South Dakota. While we have been to SD in the past, we had never visited the falls. They are in a park, and they fell like they are right in the middle of town!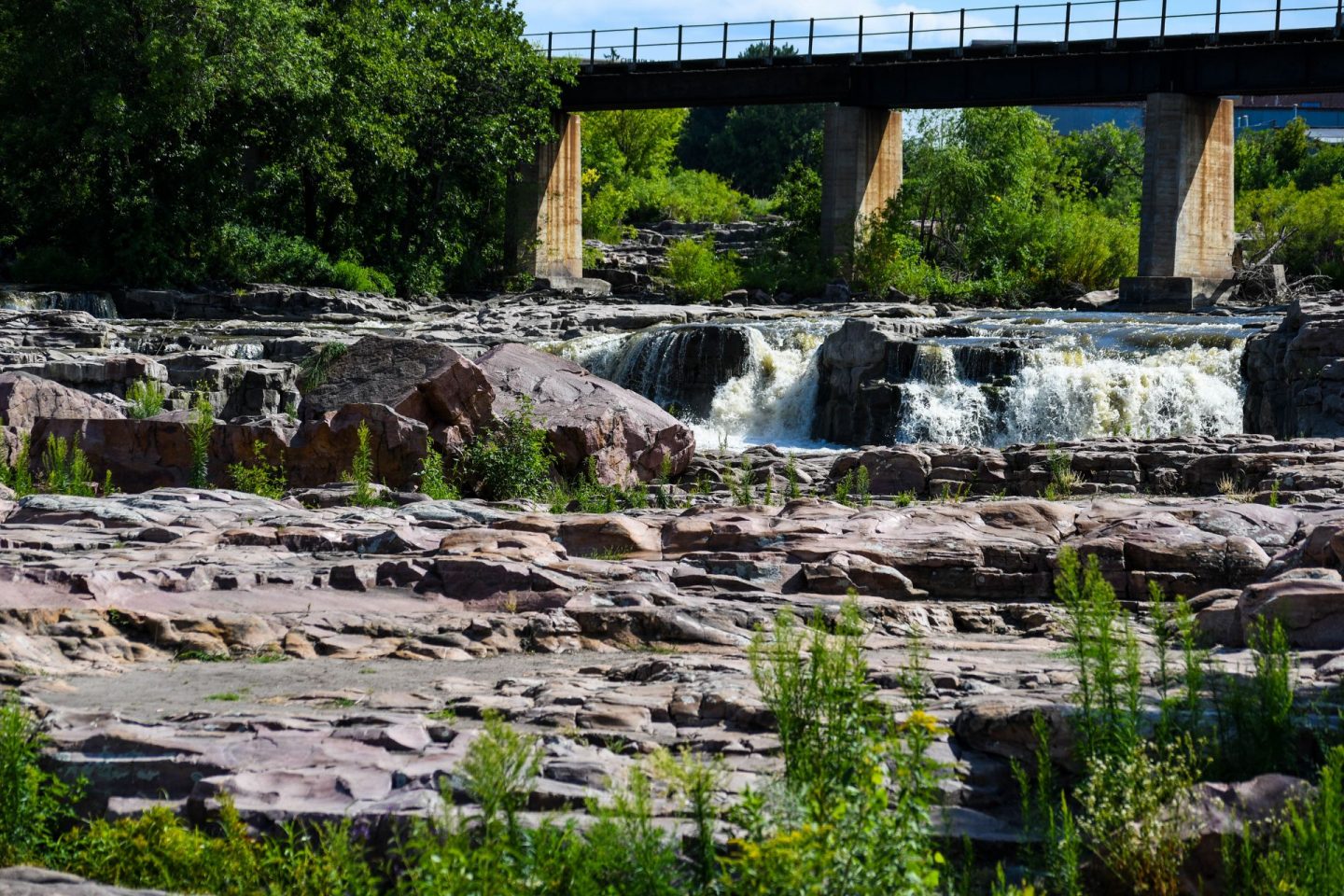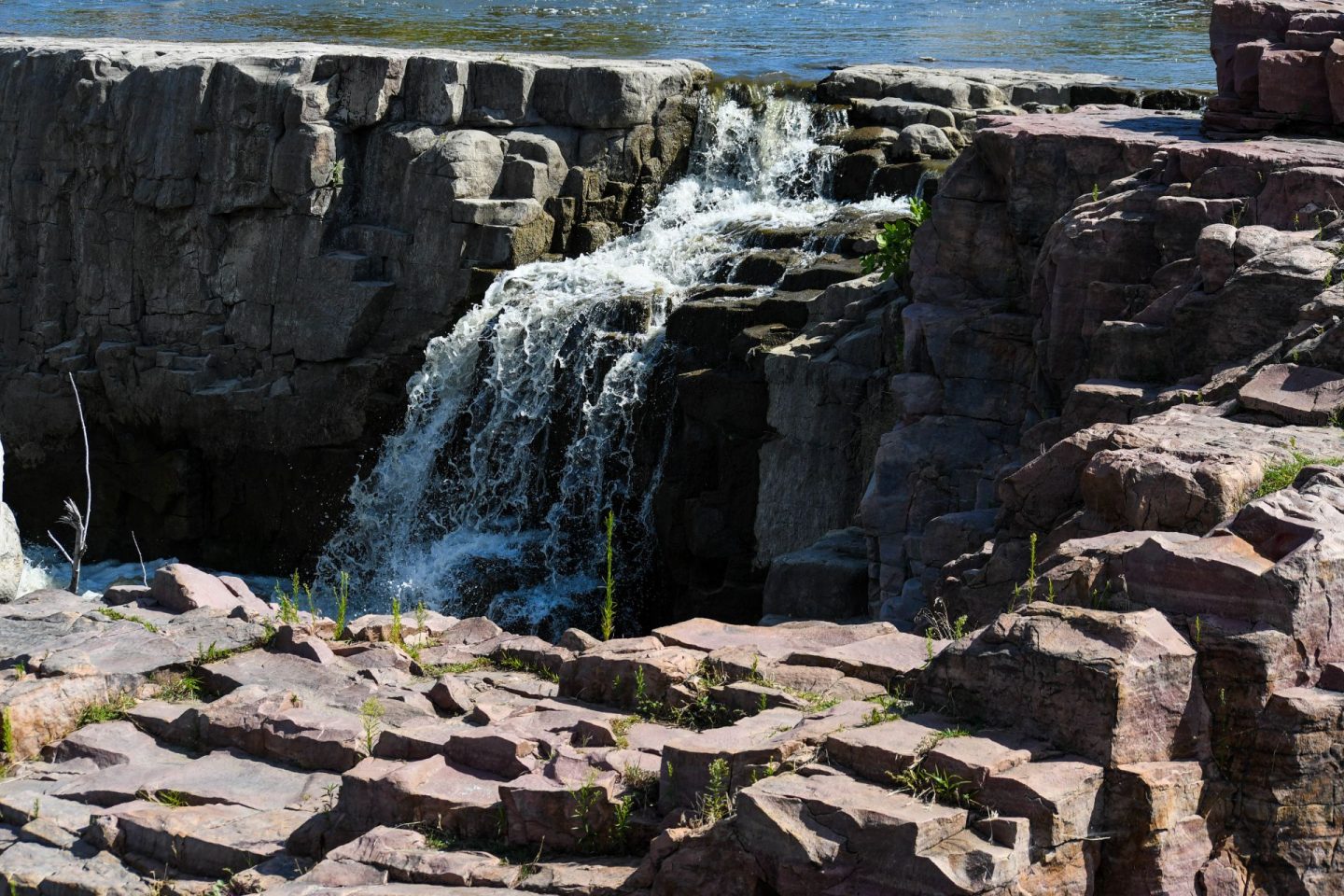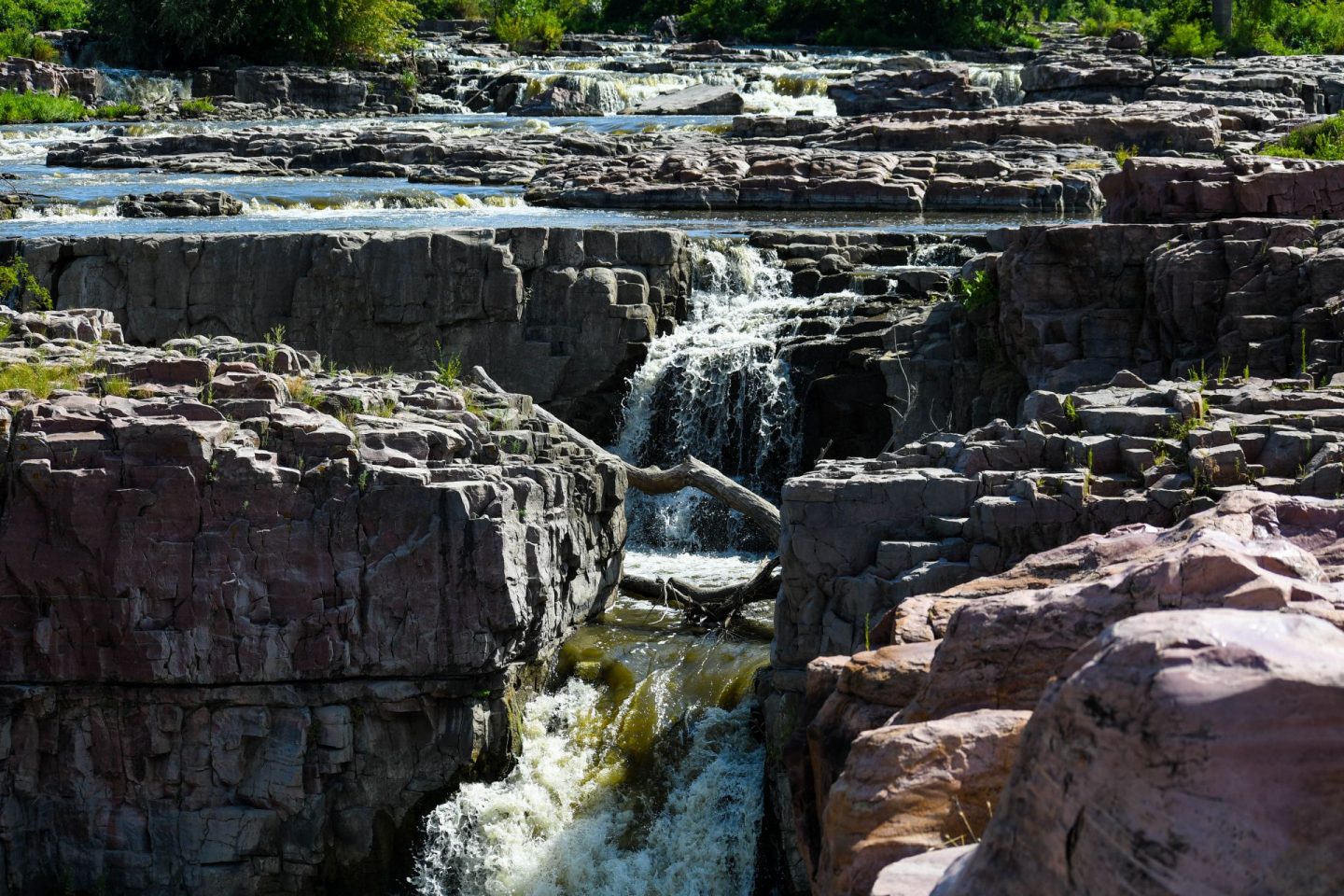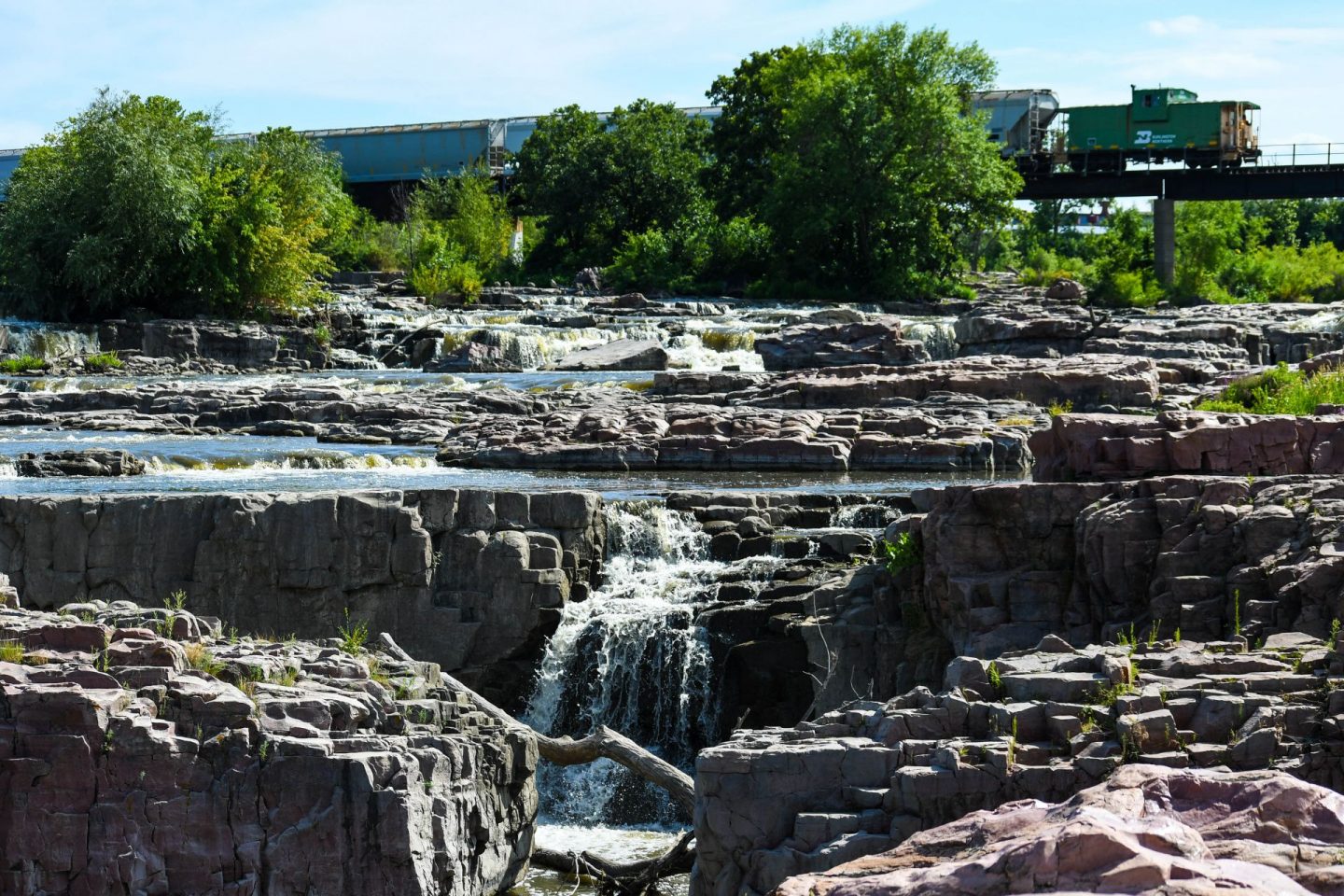 The boys enjoyed climbing all over the rocks.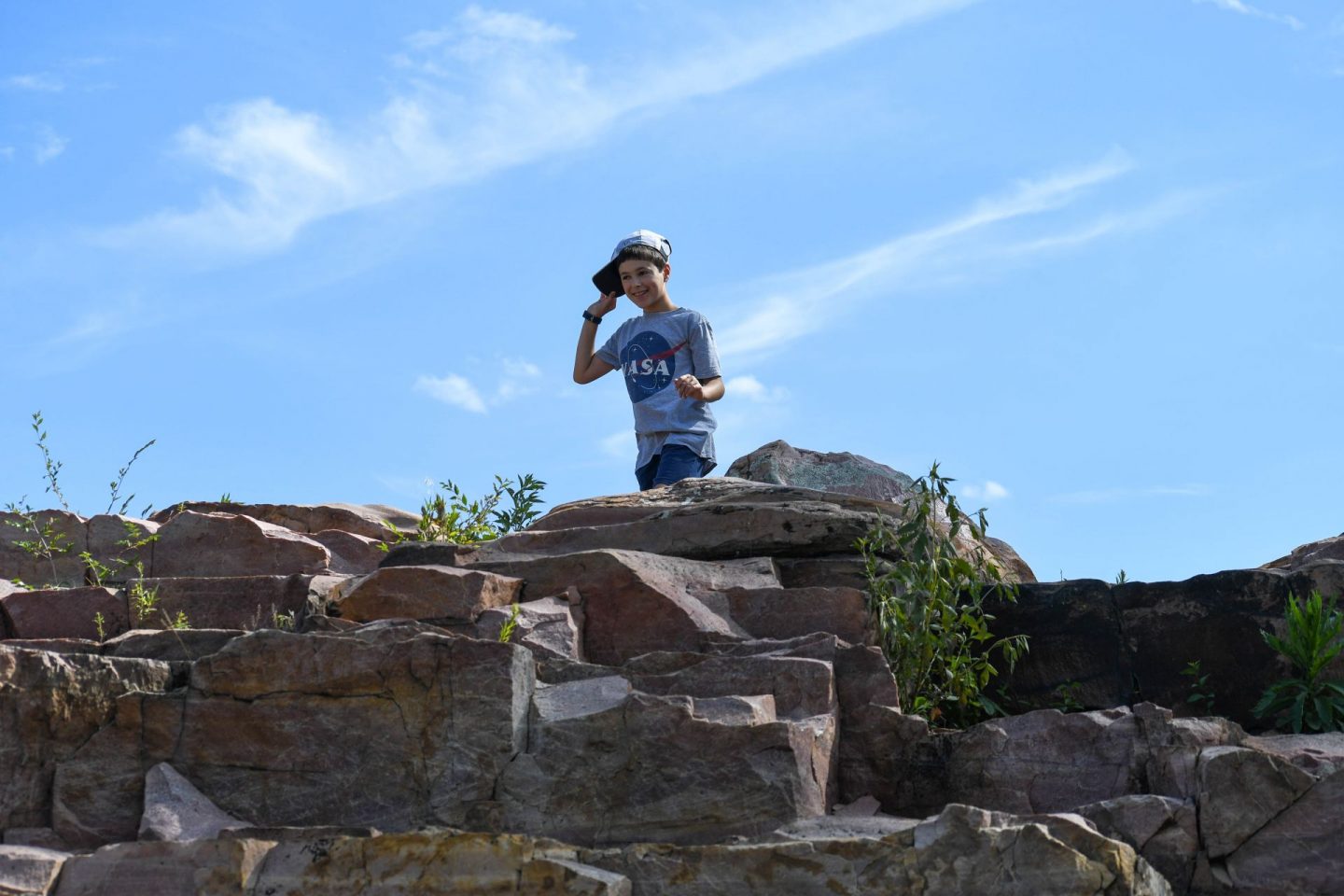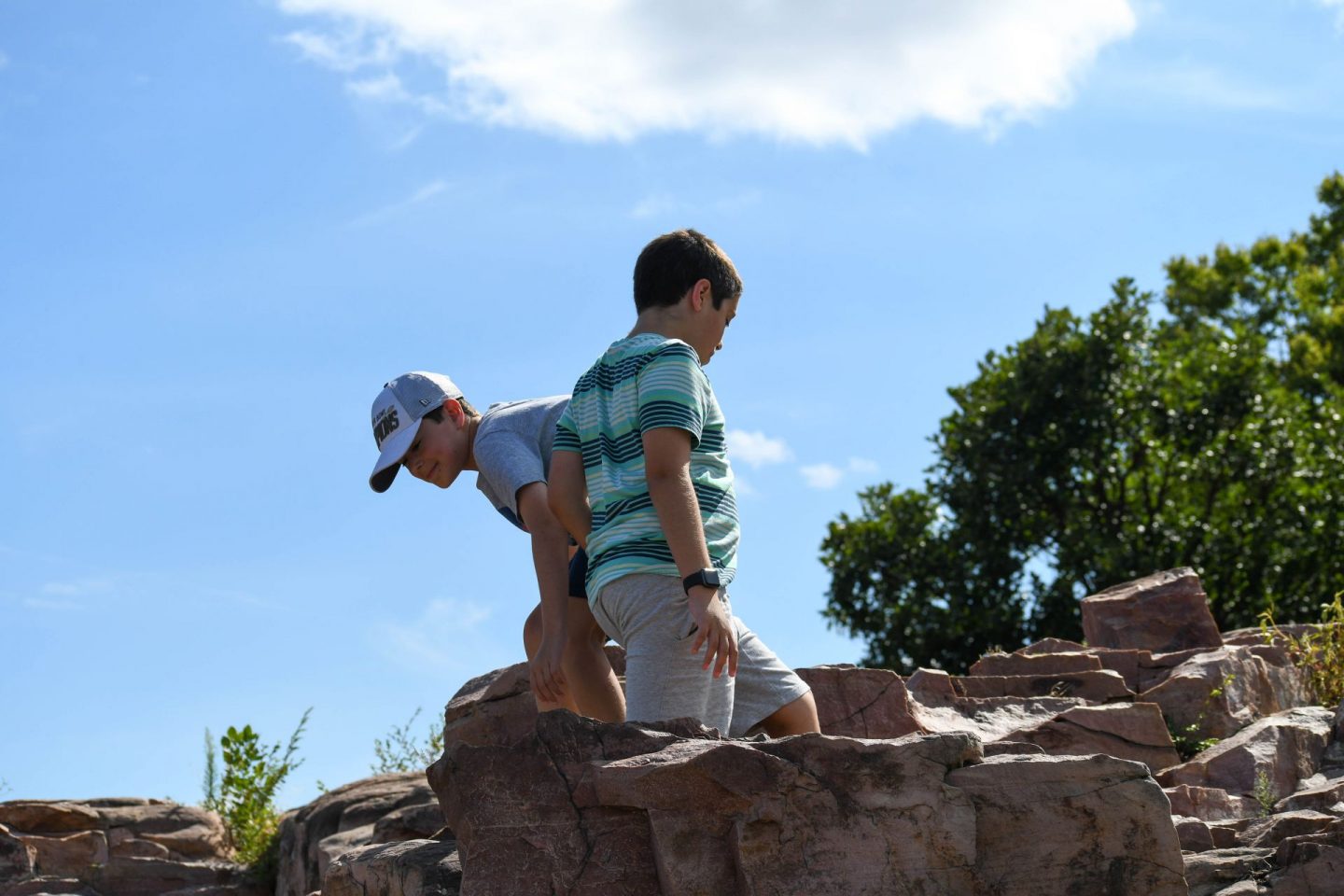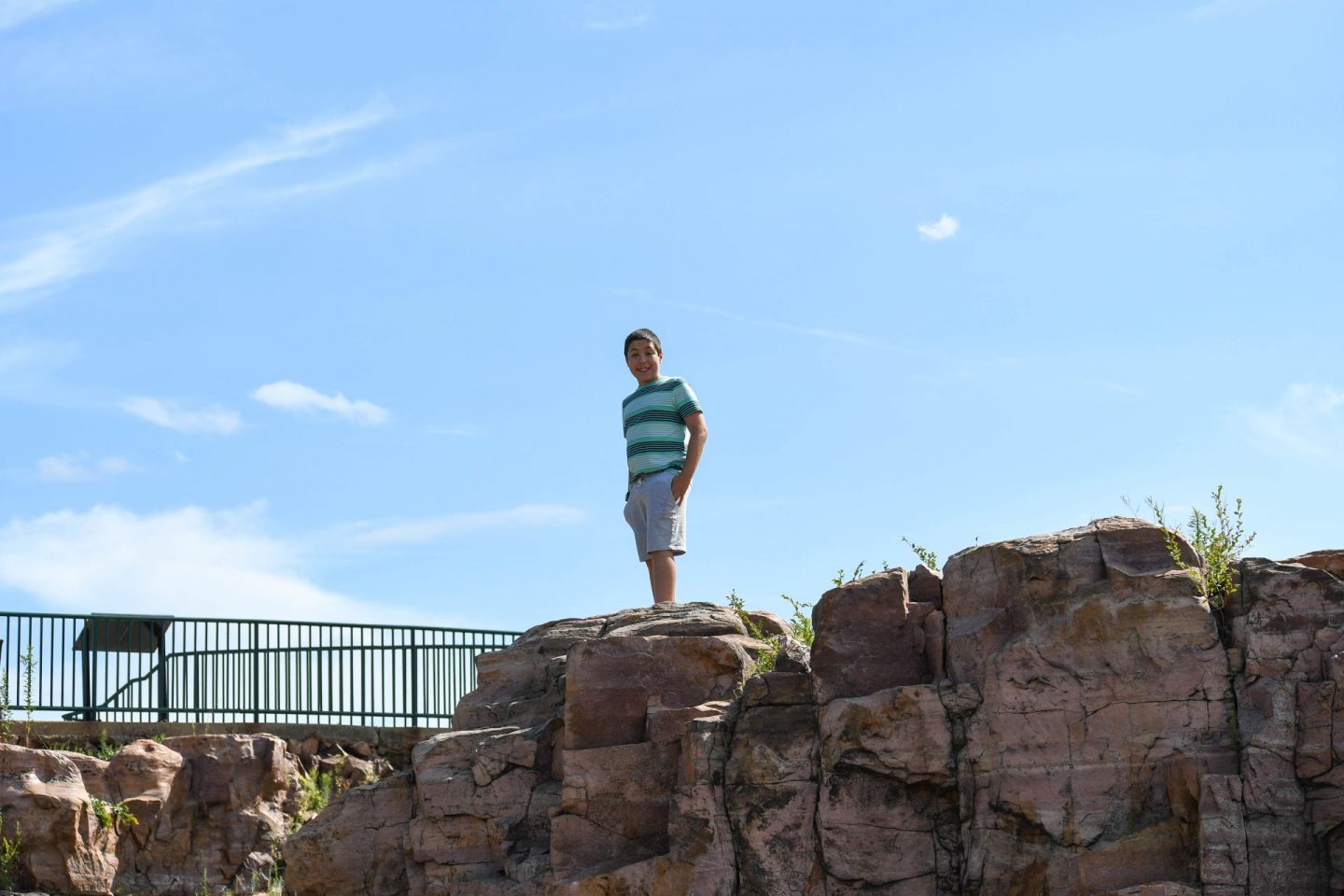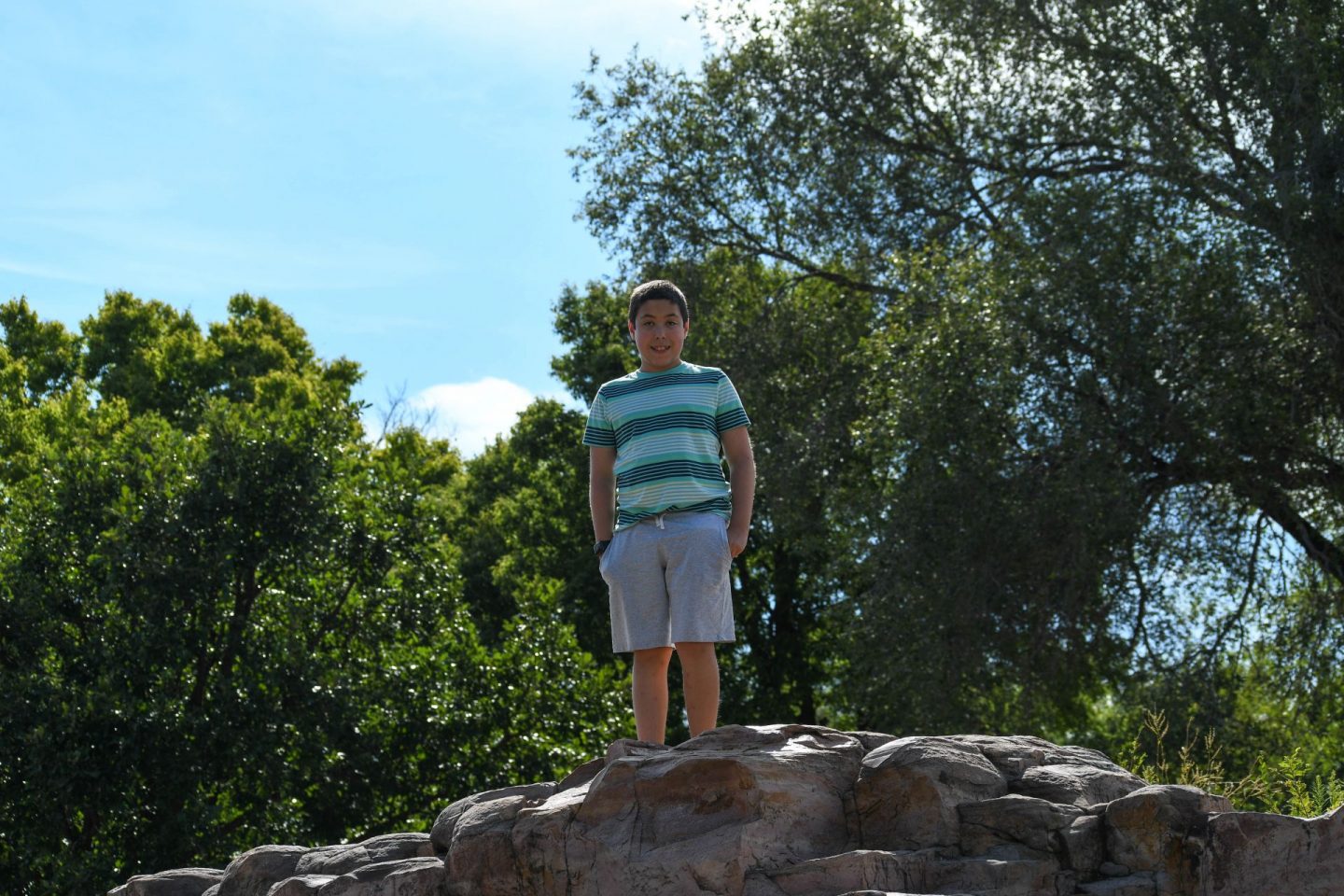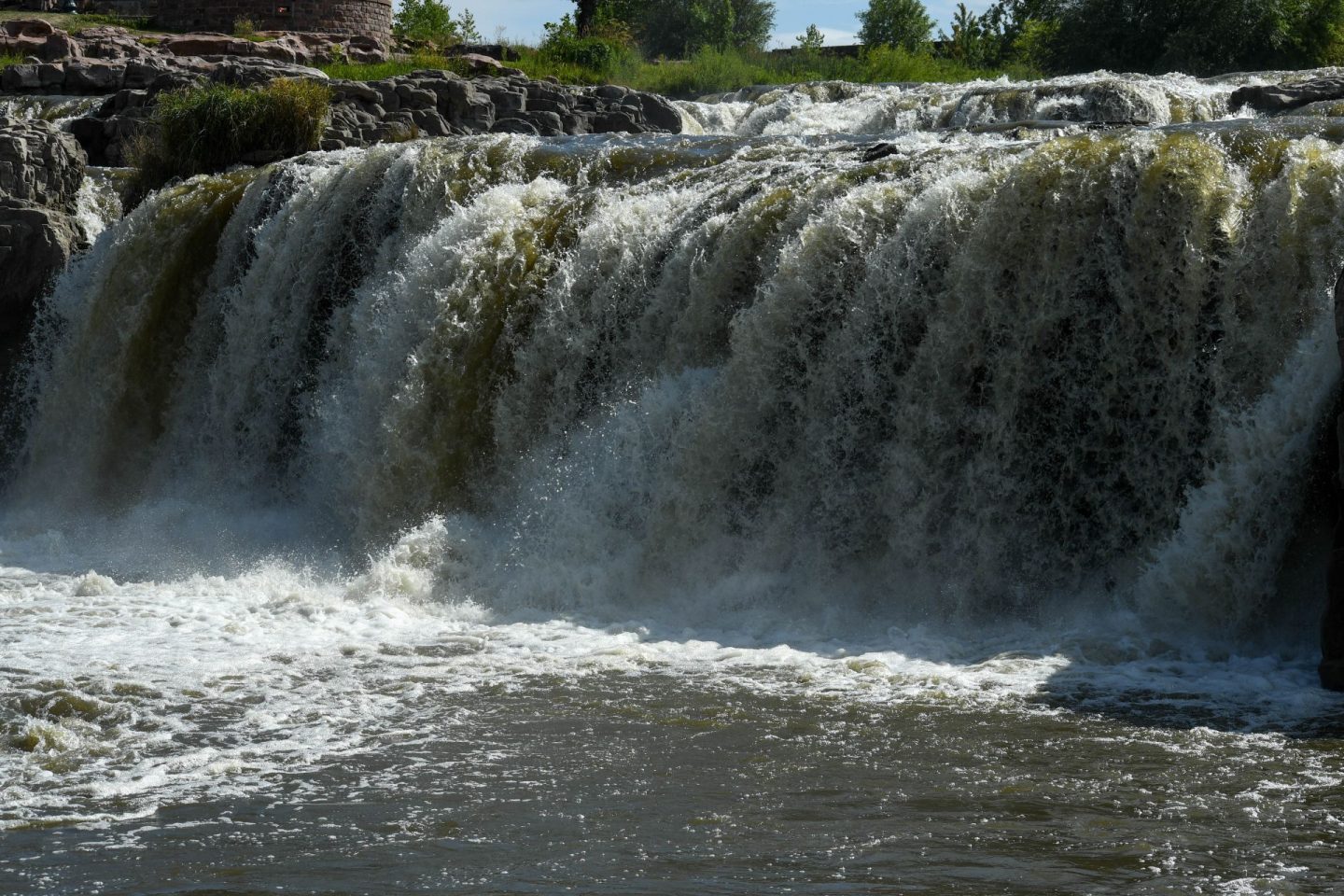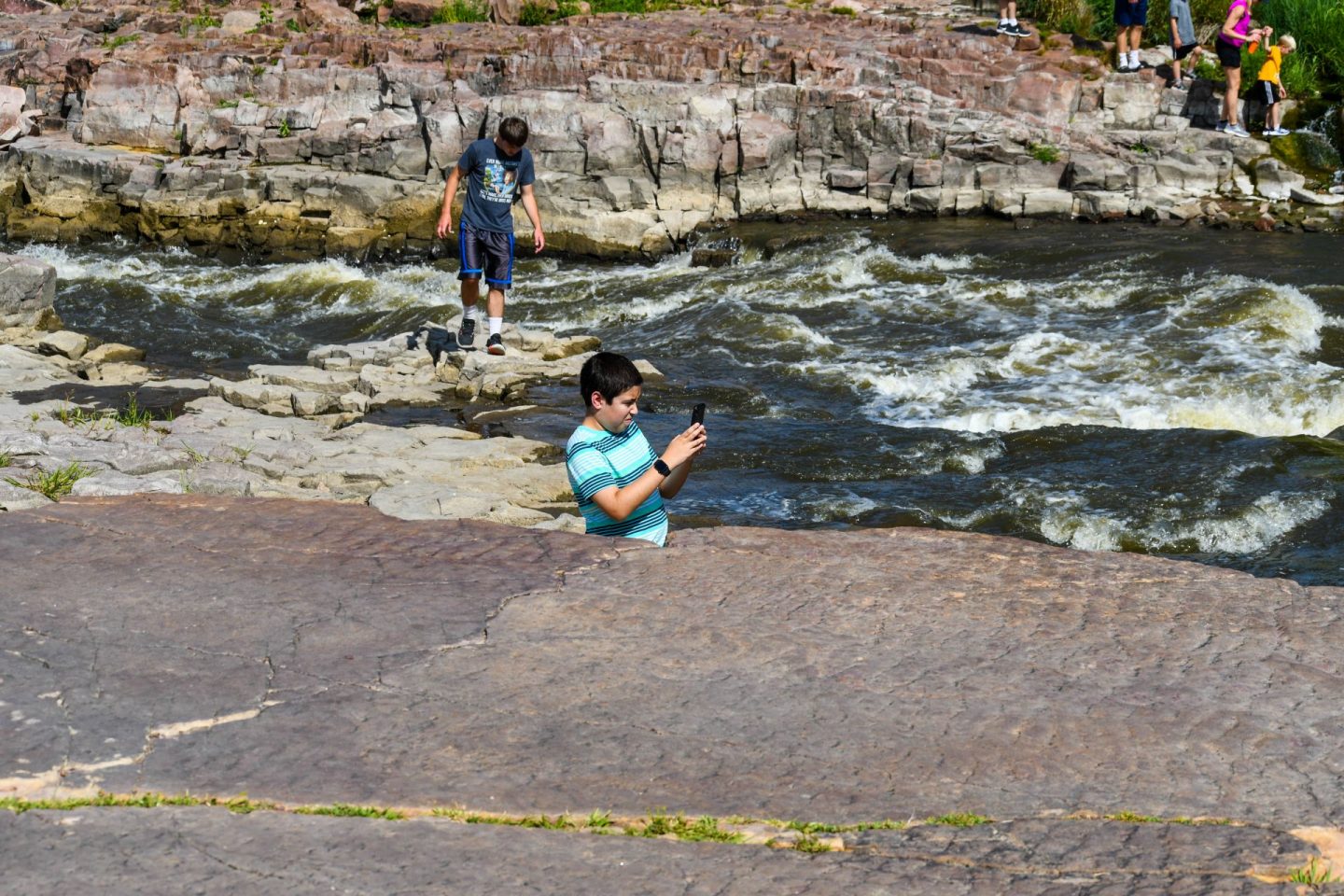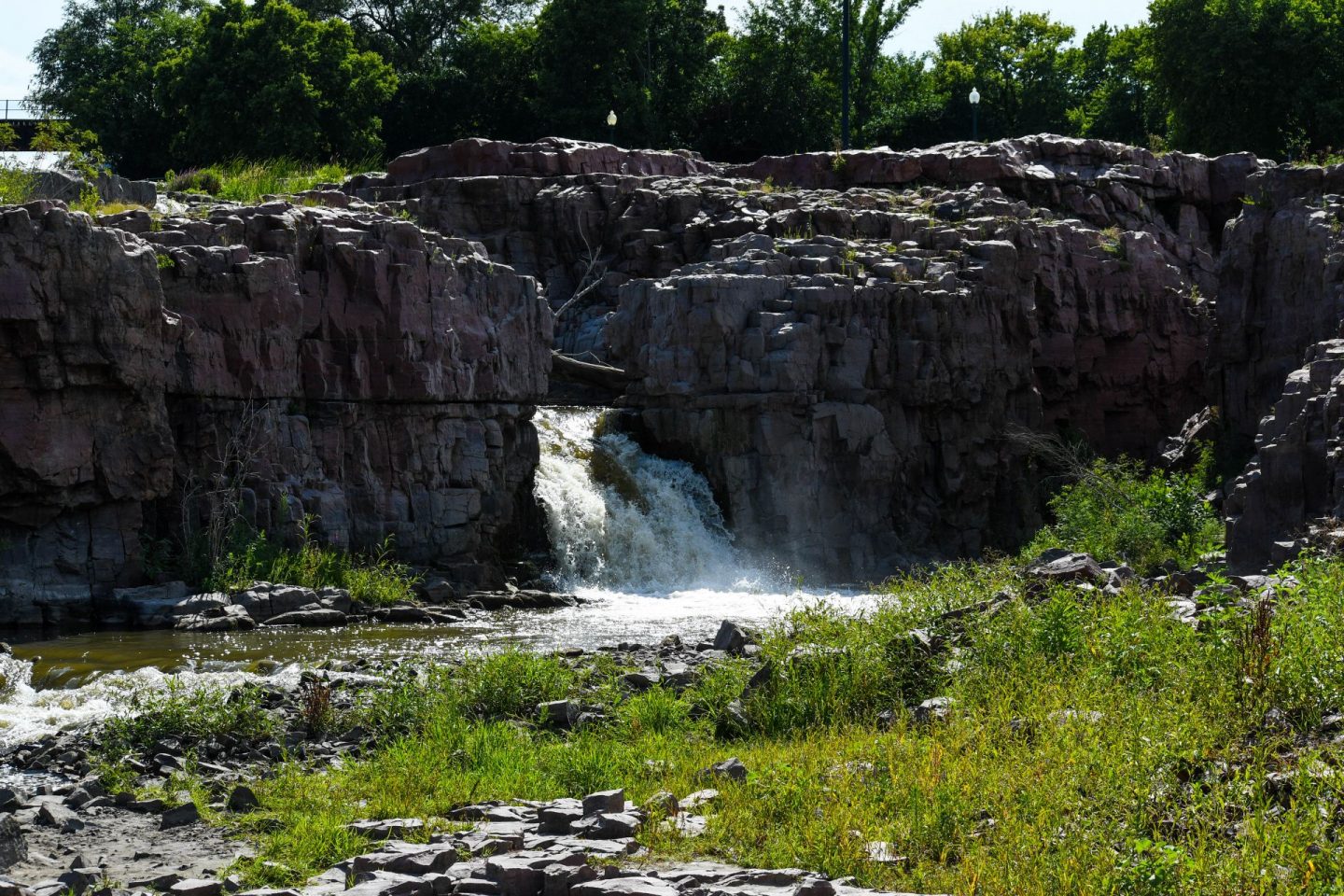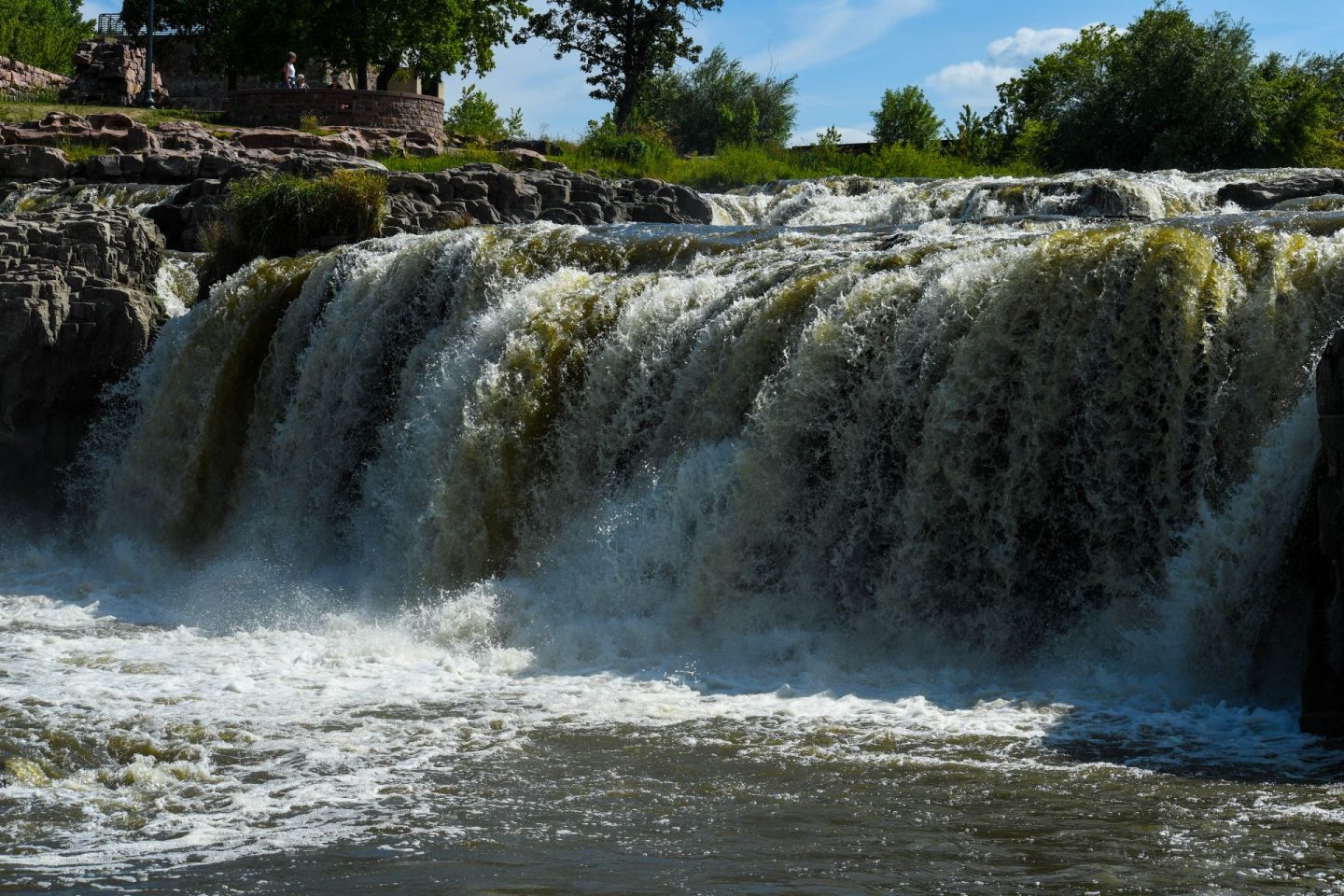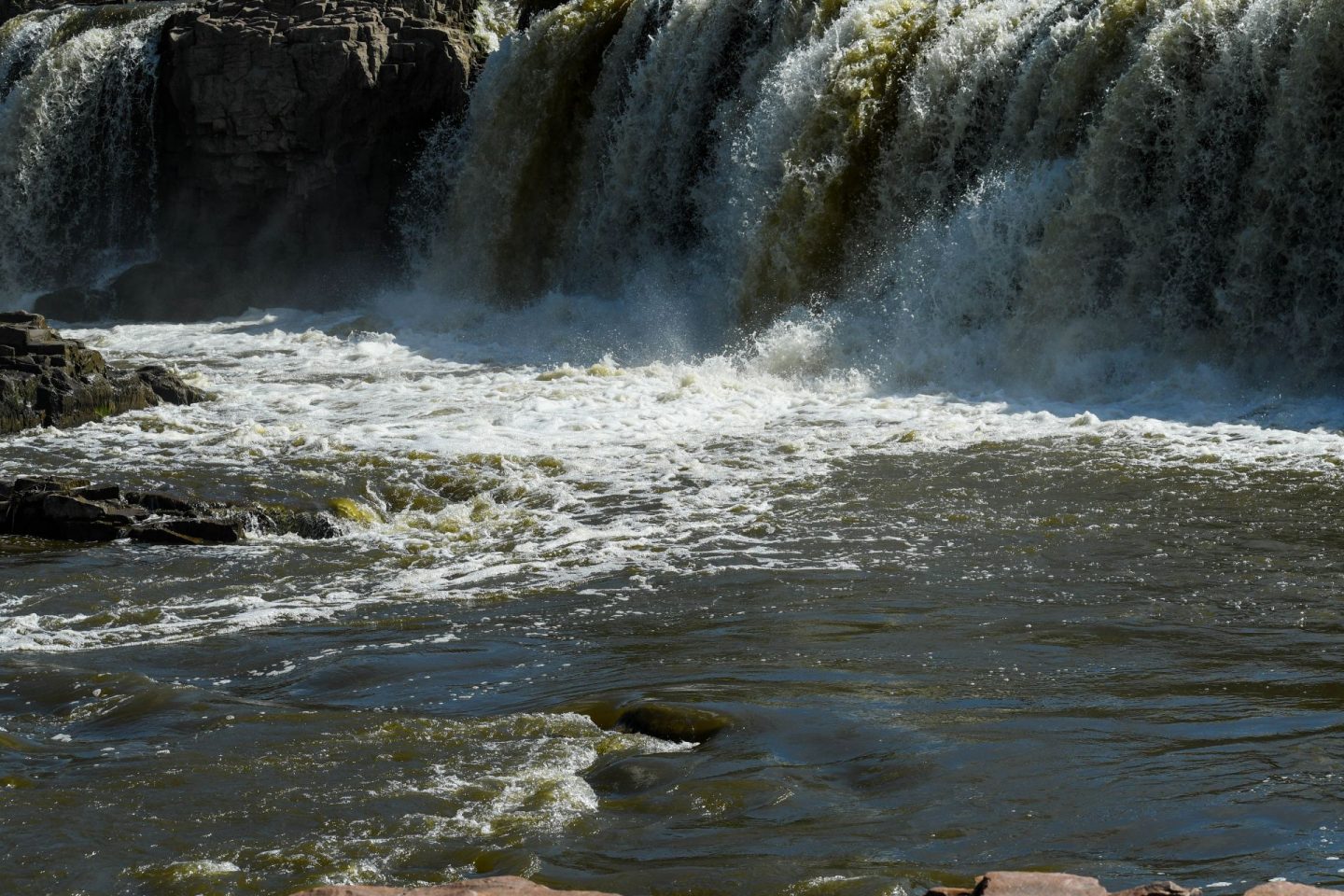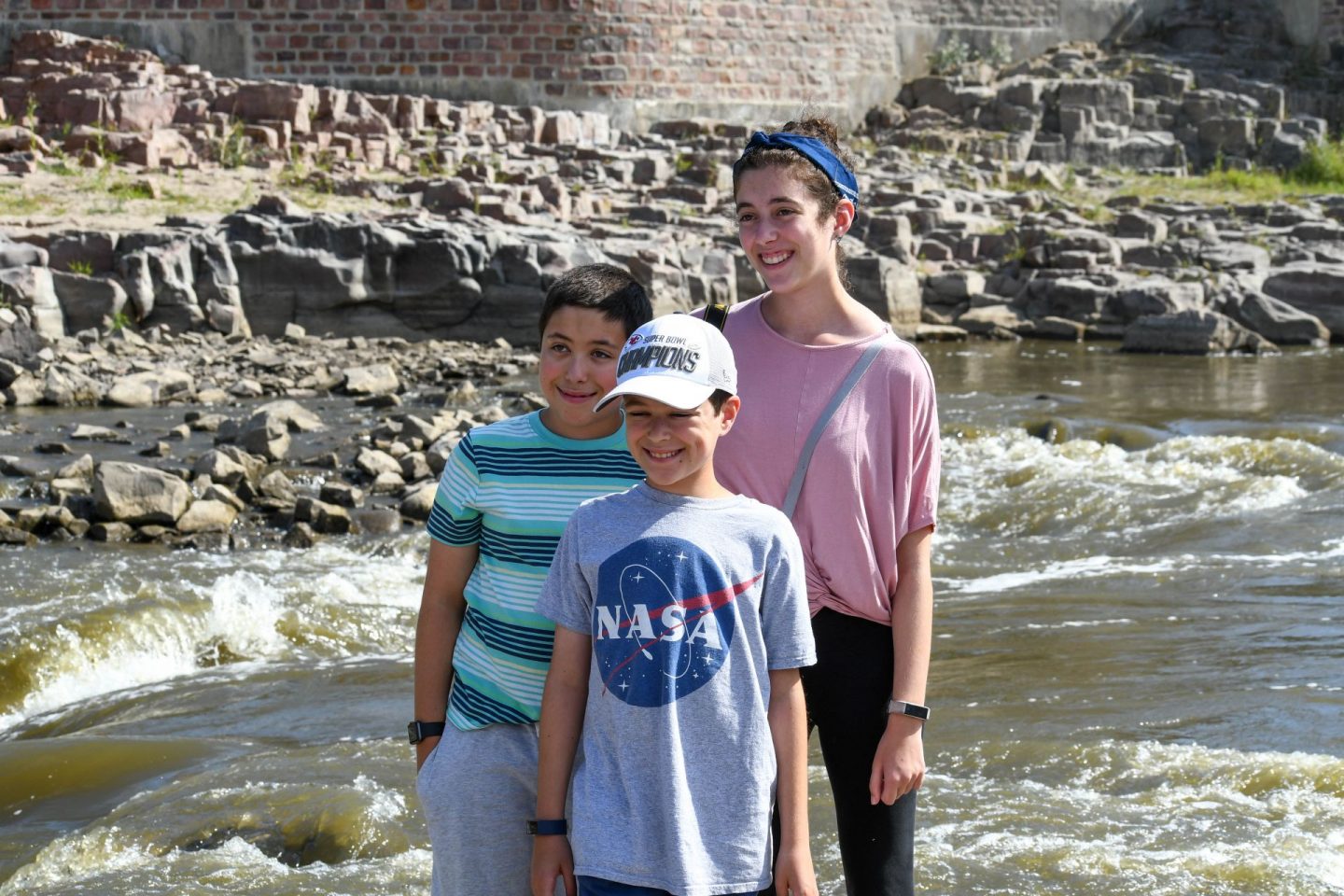 Rare picture of these three – of course they weren't looking at me!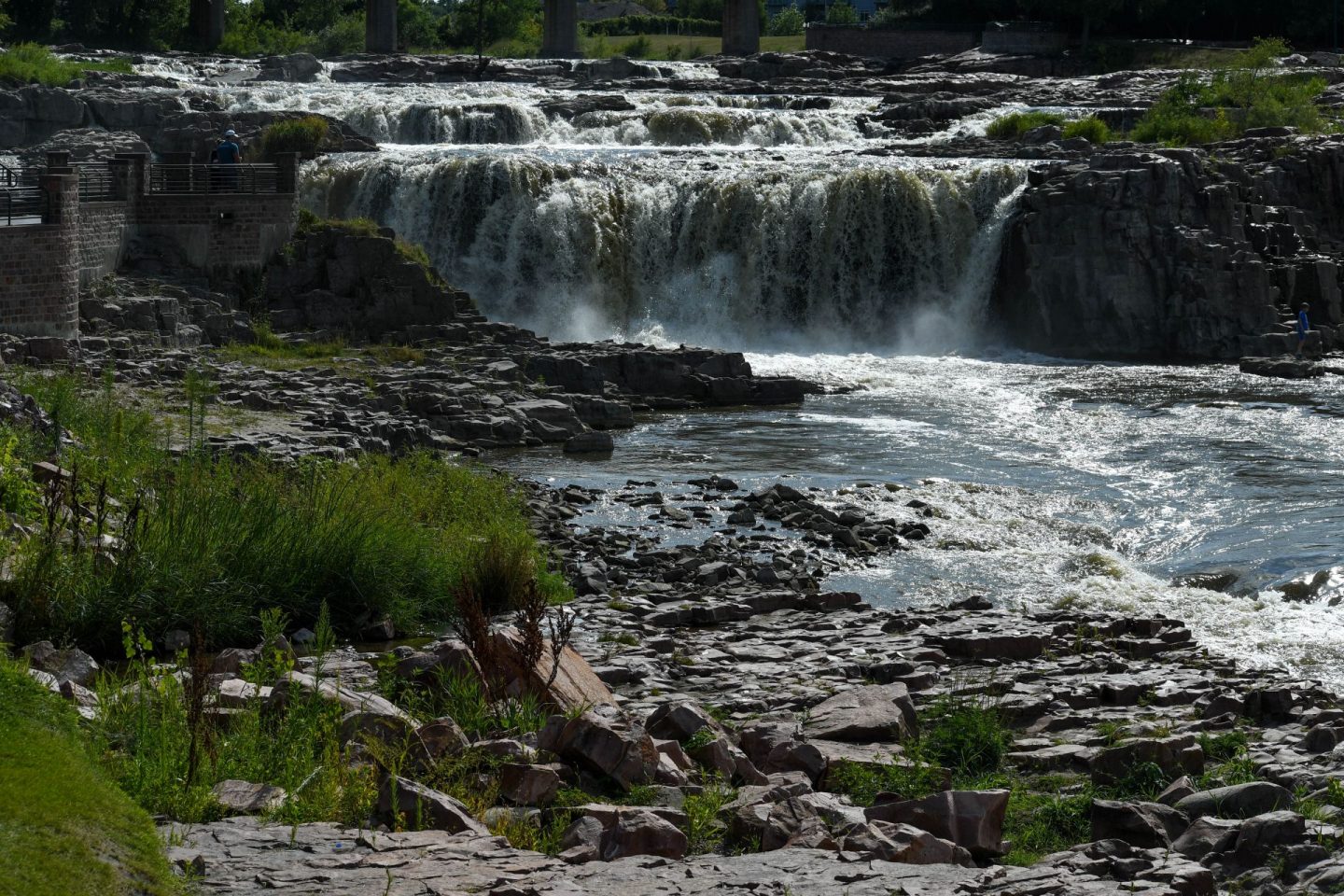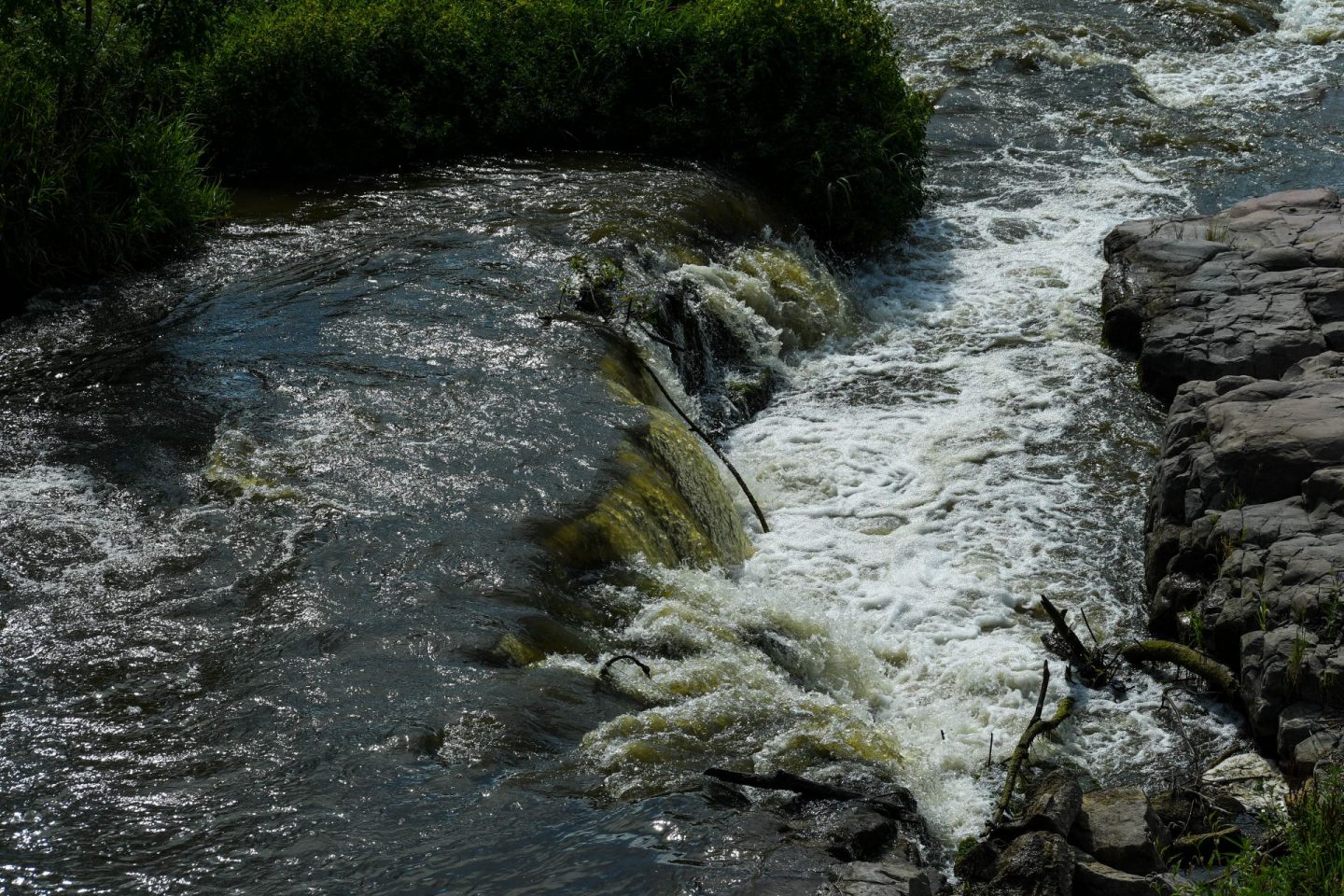 Zachary was very curious about this building. He was trying to find out what it was on his phone. I think it's the remains of a mill that was on the site.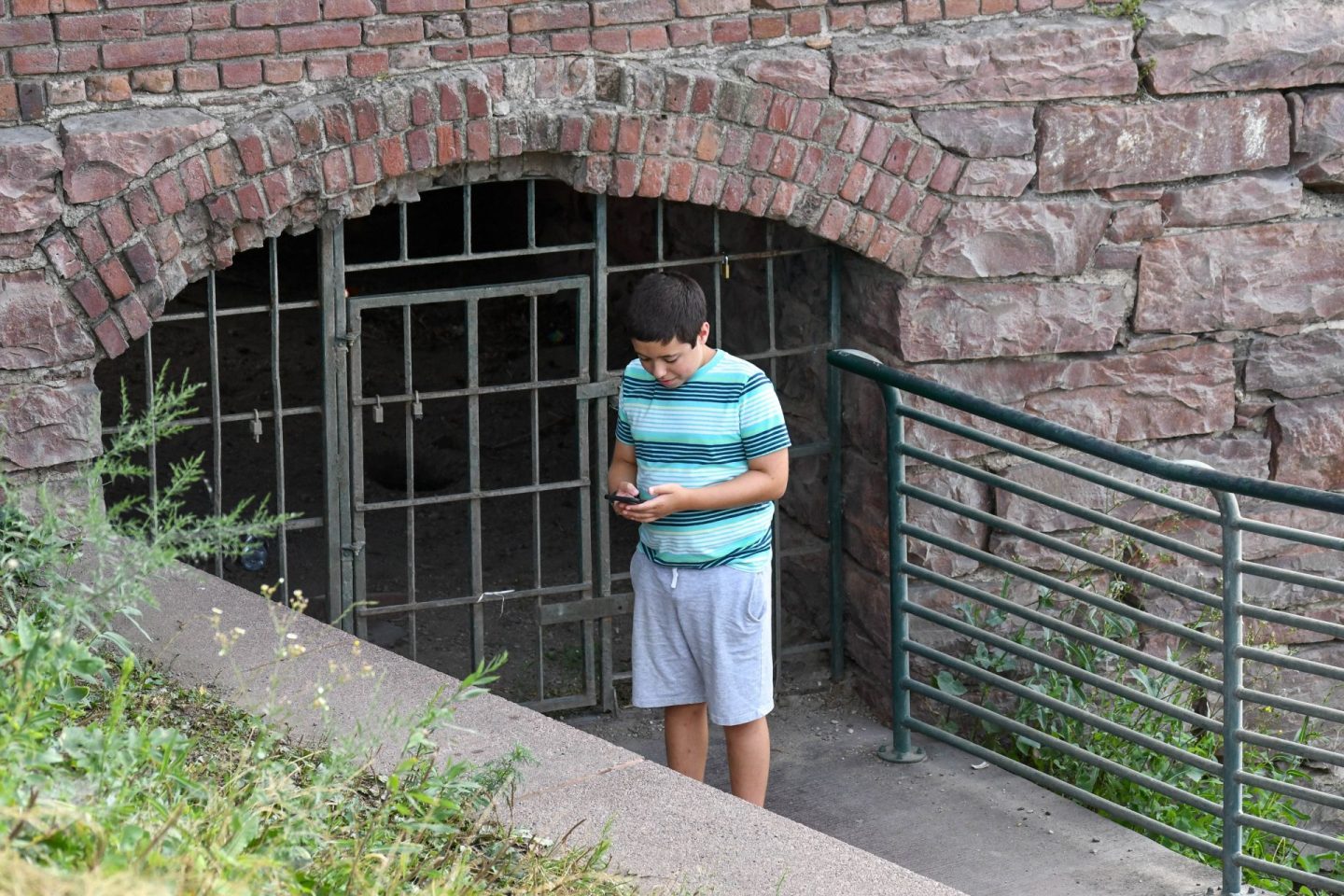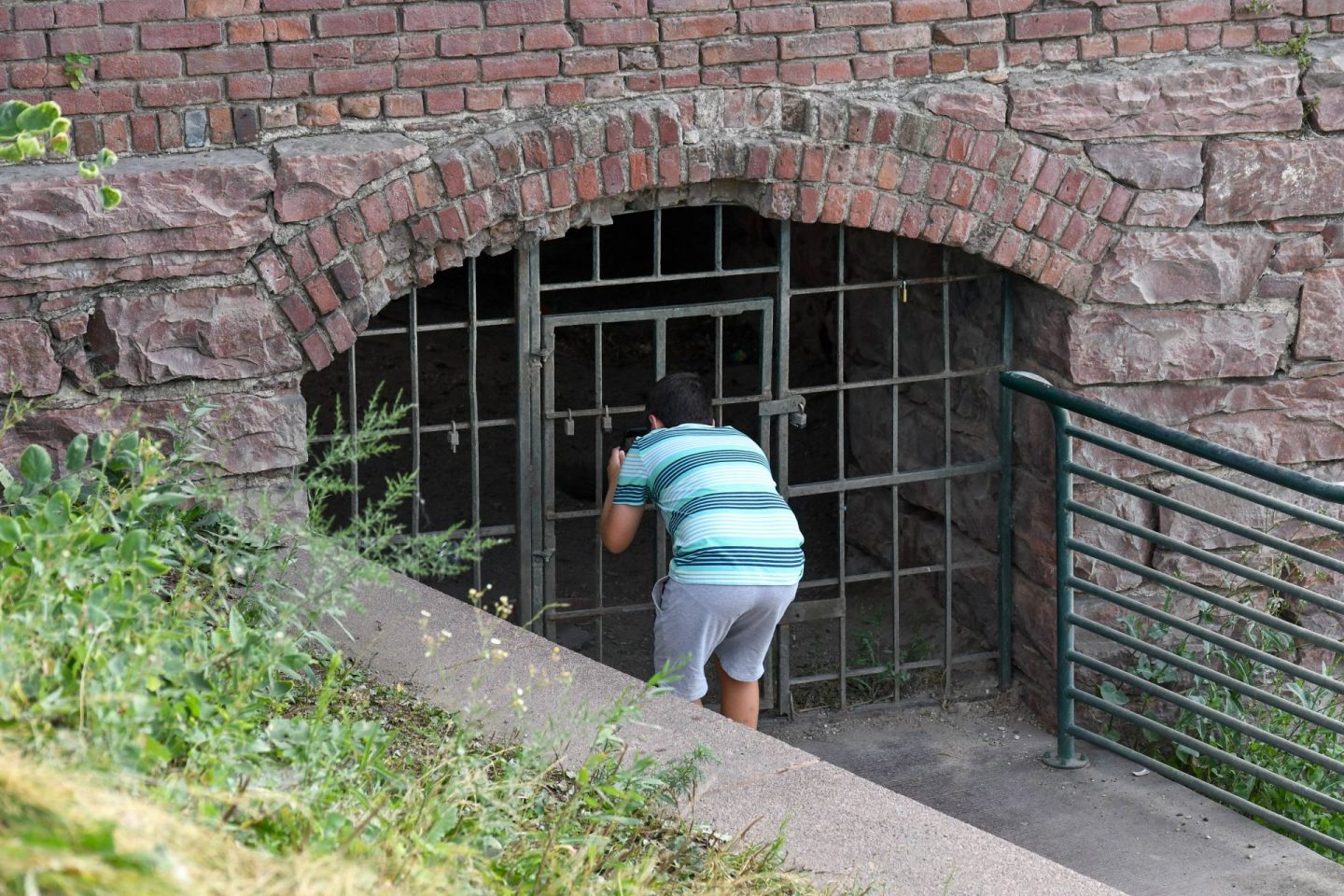 Just look at all of that water!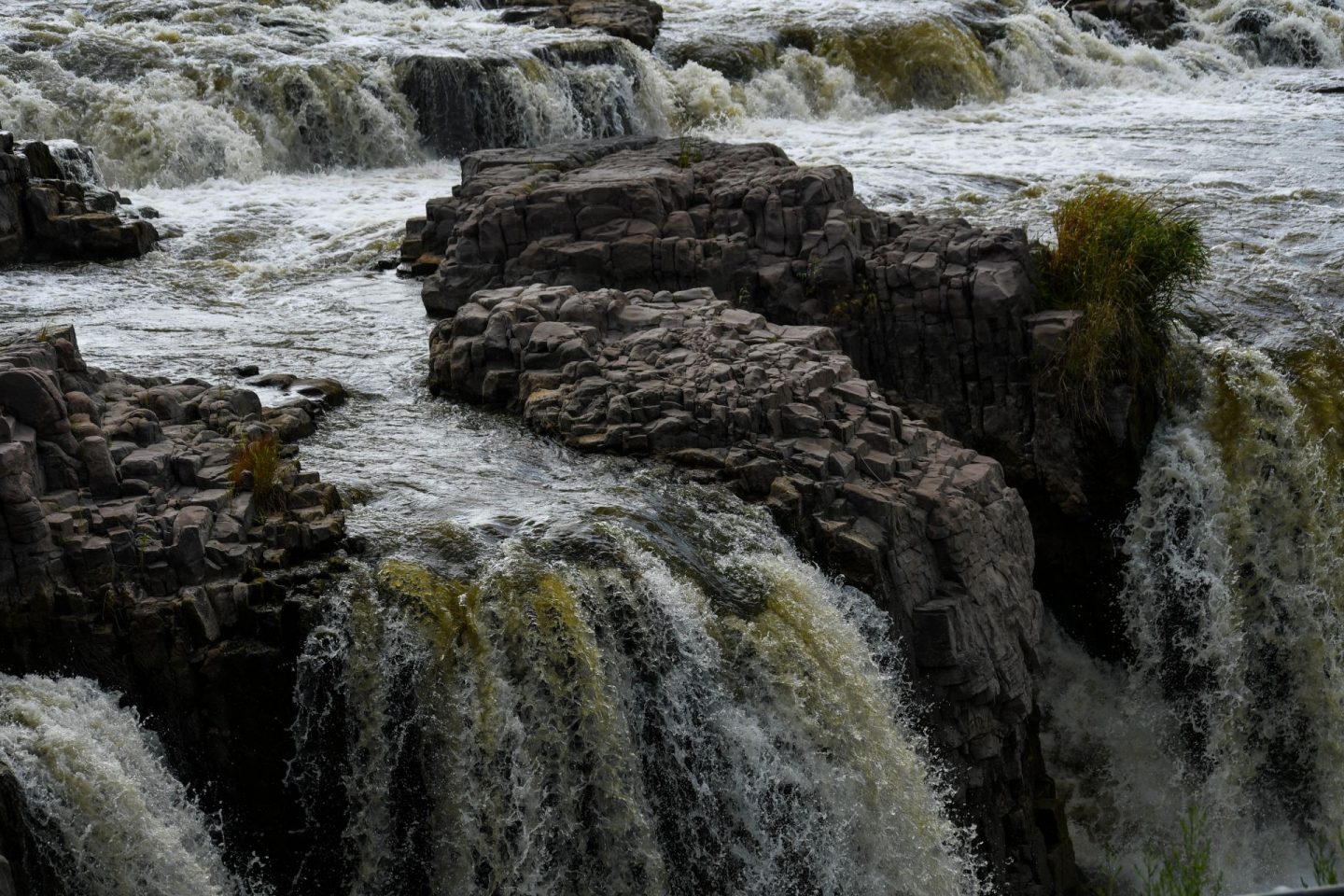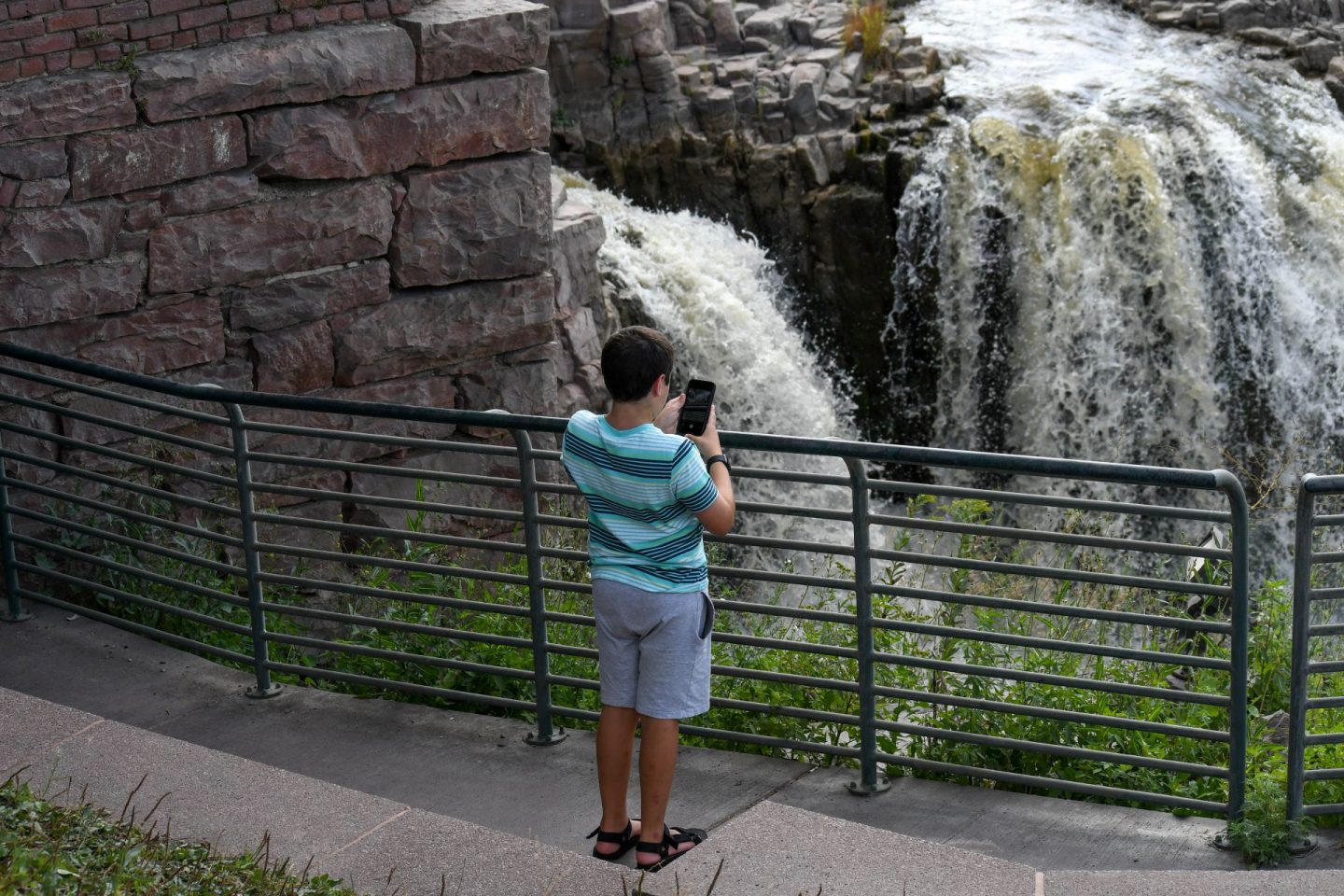 We didn't spend long at Falls Park, but I'm glad we got to see the falls of Sioux Falls!