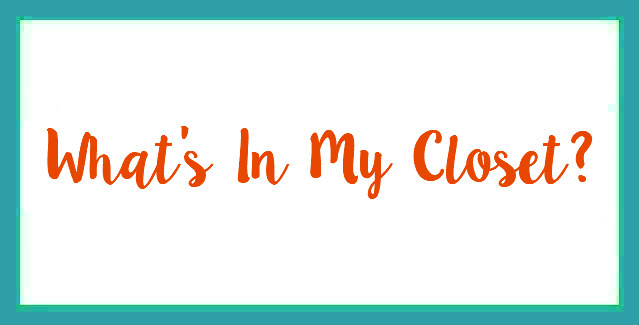 Today I'm linking up with Ashley and Adrienne to share a peek into my closet. Like I did when I shared my pantry, I'm being honest and not cleaning up first! Firstly though, I forgot to mention that on Tuesday, I was featured on Jen's blog for Meet and Greet Tuesday, so go check that out!
I wish I had a walk in closet, but I am happy that mine has these built in shelves!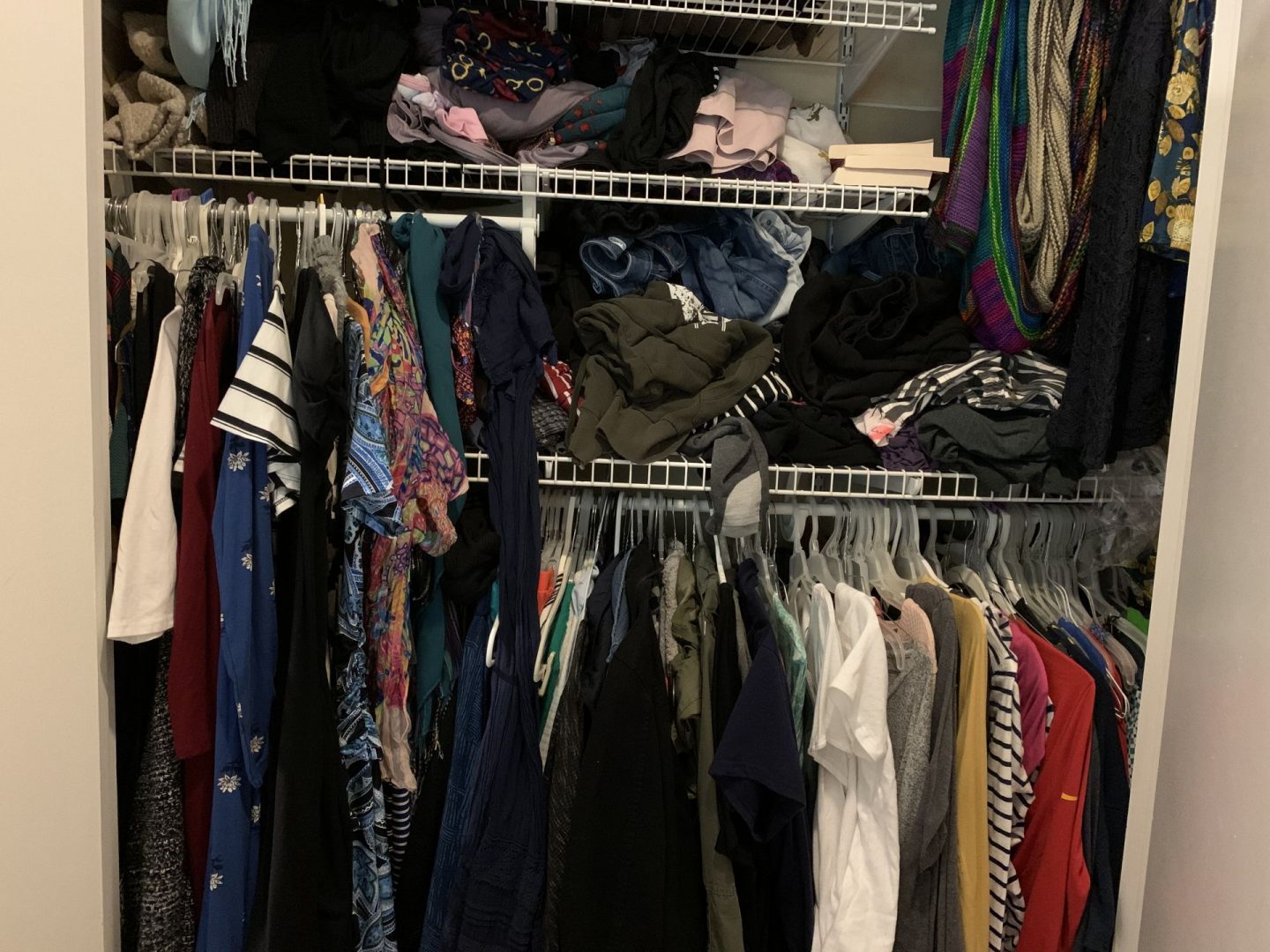 Overview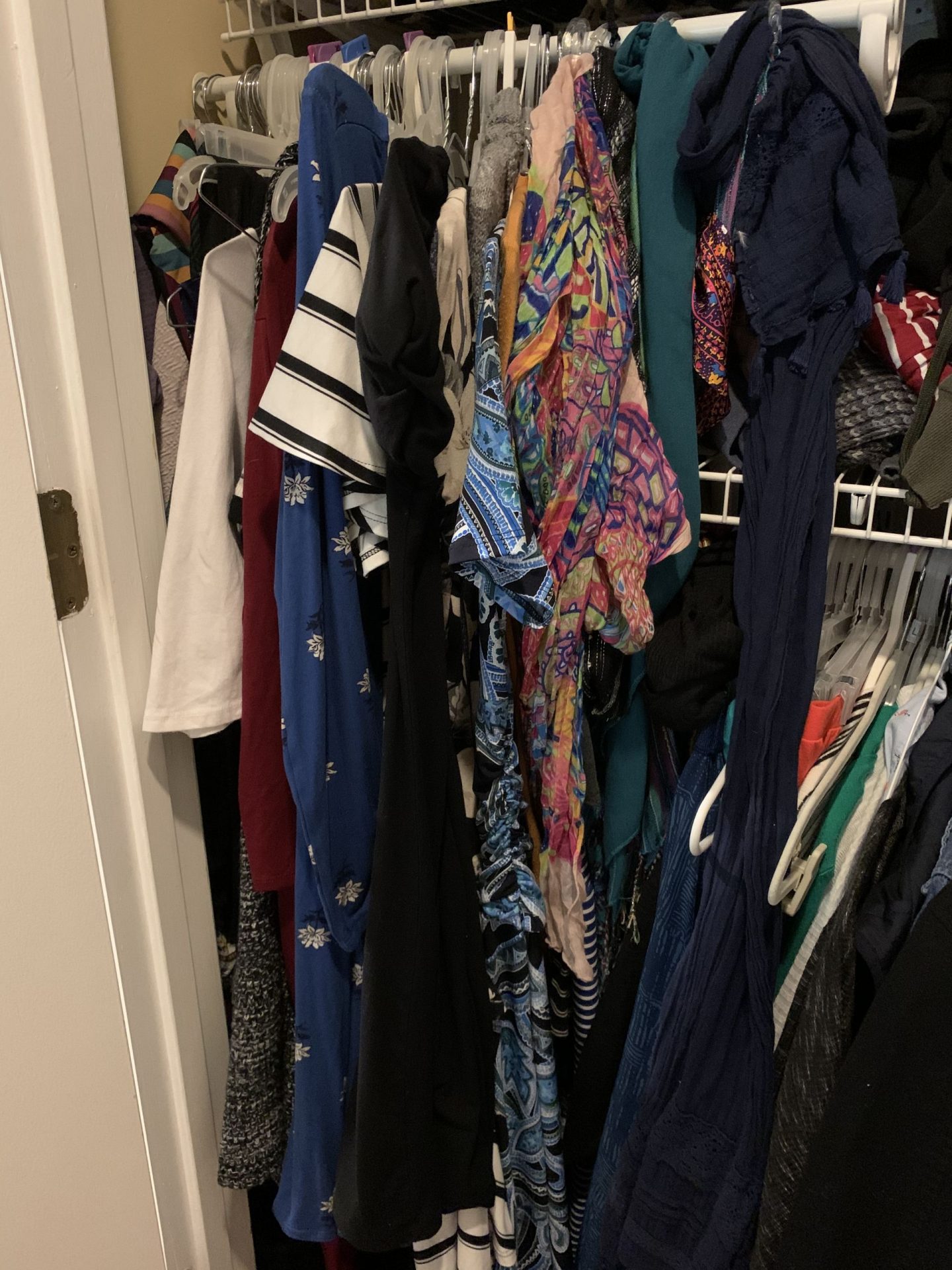 To the left I have my dresses hanging. It's a little crowded and I should probably take out the ones I don't wear. The scarves you see at the right side of the picture are the ones I wrap my hair in when I go to synagogue.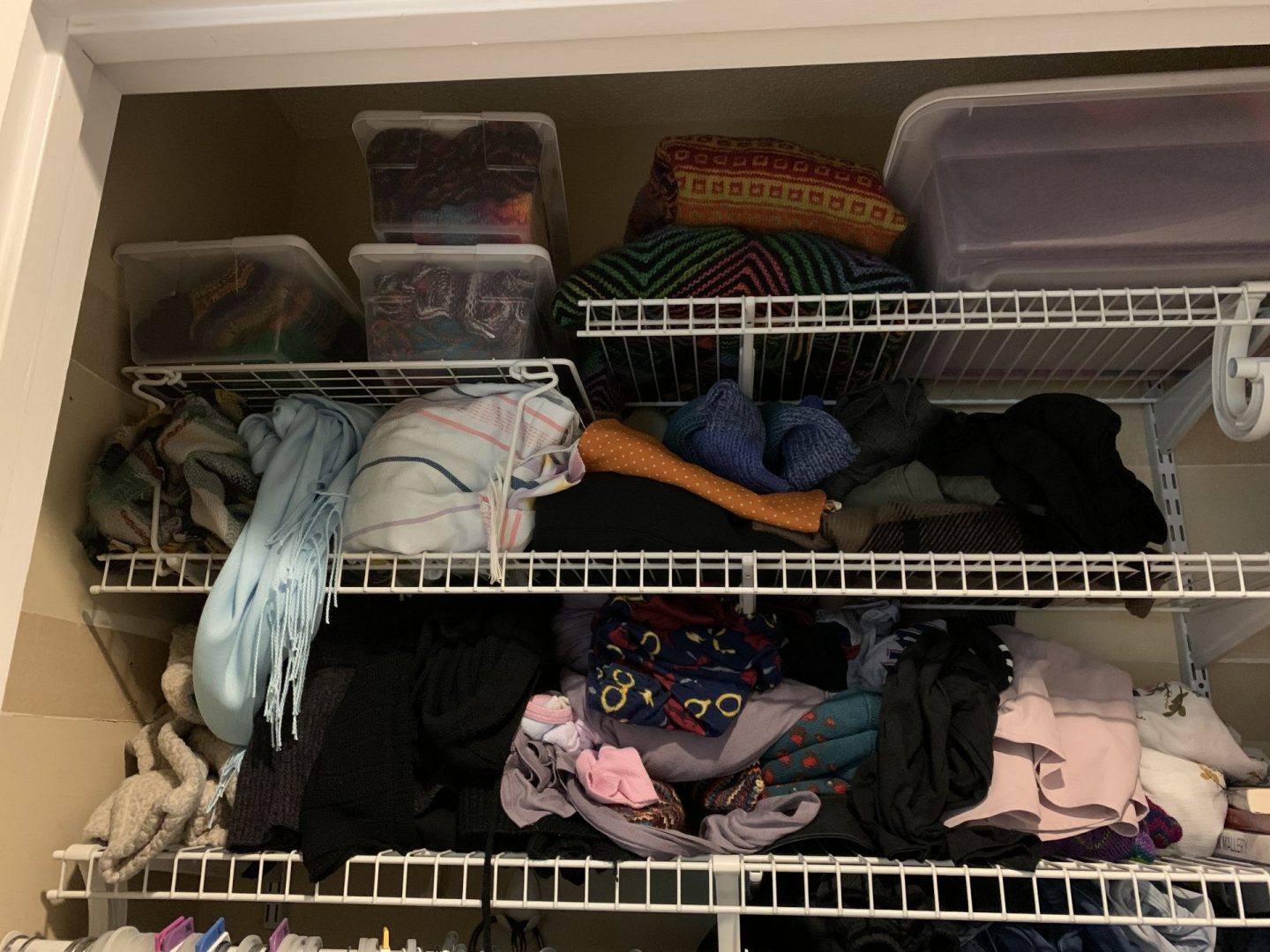 The containers on the top shelf have scarves and sweaters I've knit in the past. I often knit and don't wear what I make, oops. The second row to the top has some scarves and other winter items that I don't wear often, plus some things that don't fit and I need to get rid of. The third row has sweaters, a bunch of pajamas that I stuck in there and need to organize, and some skirts.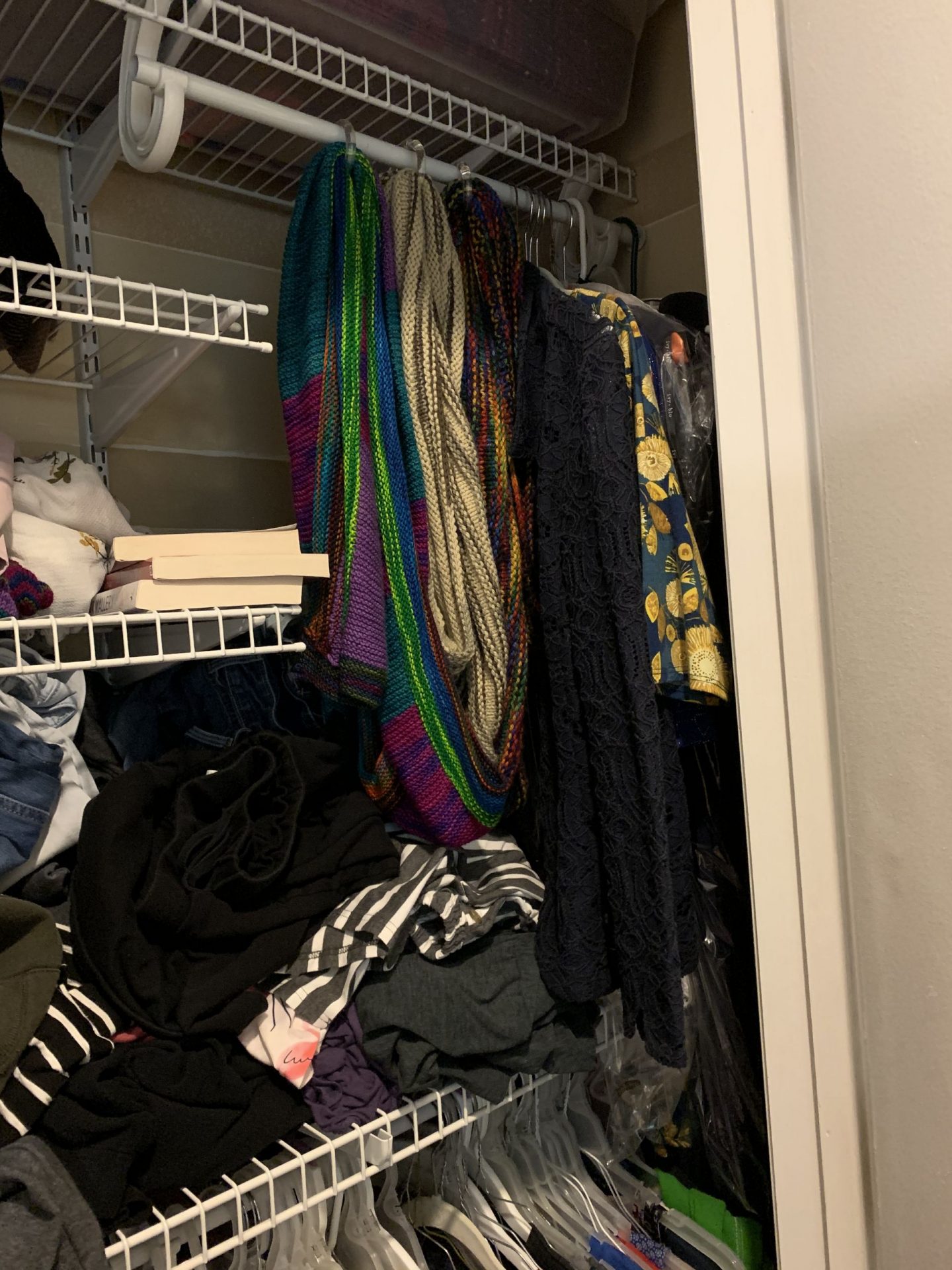 On the right side of the closet I have some knit scarves hanging, and then where you can't see because they are behind the wall are some fancier dresses.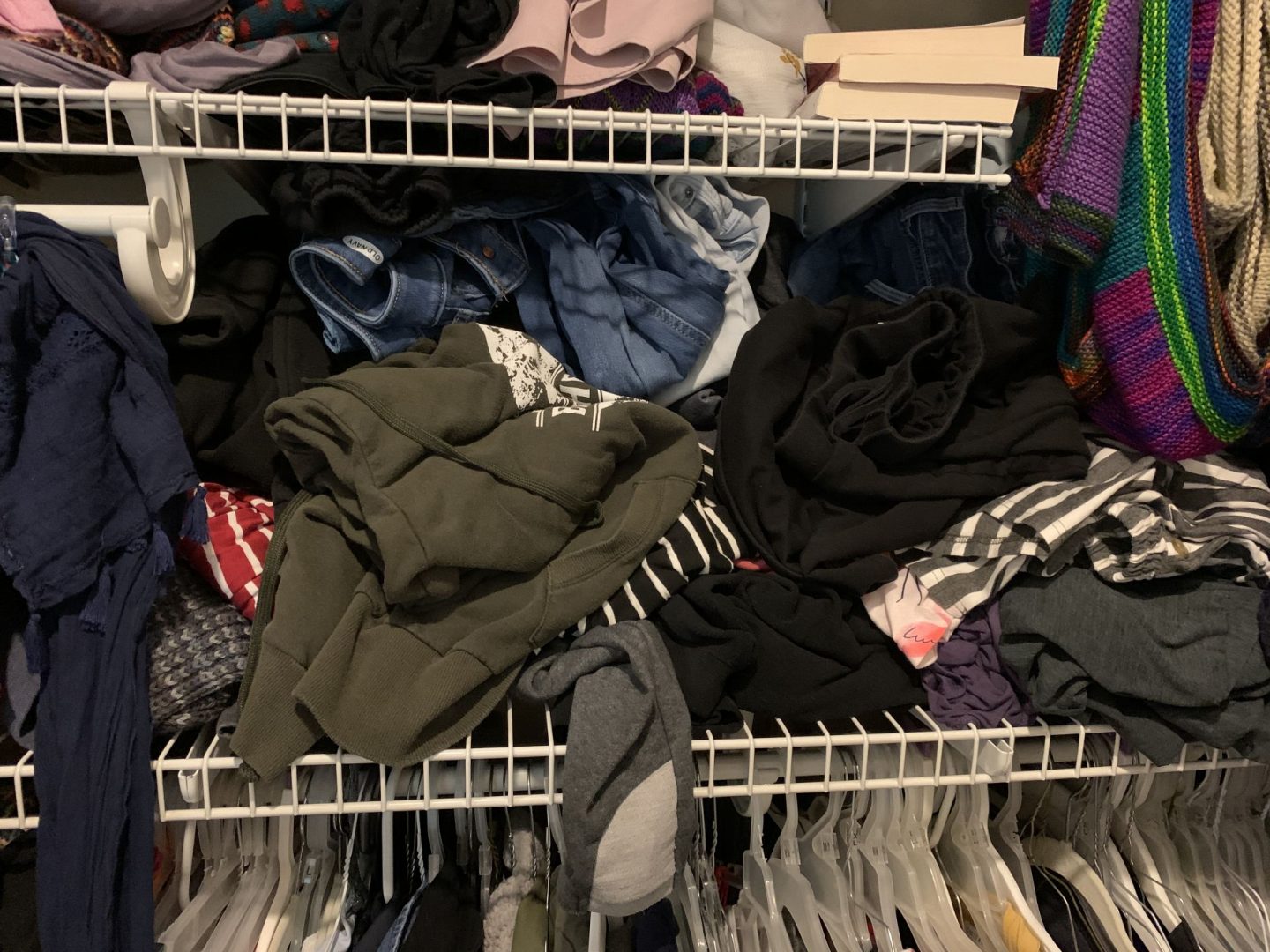 The middle shelf is where I shove everything that I wear often like jeans, skirts, and hoodies. Ok, I need to clean that up!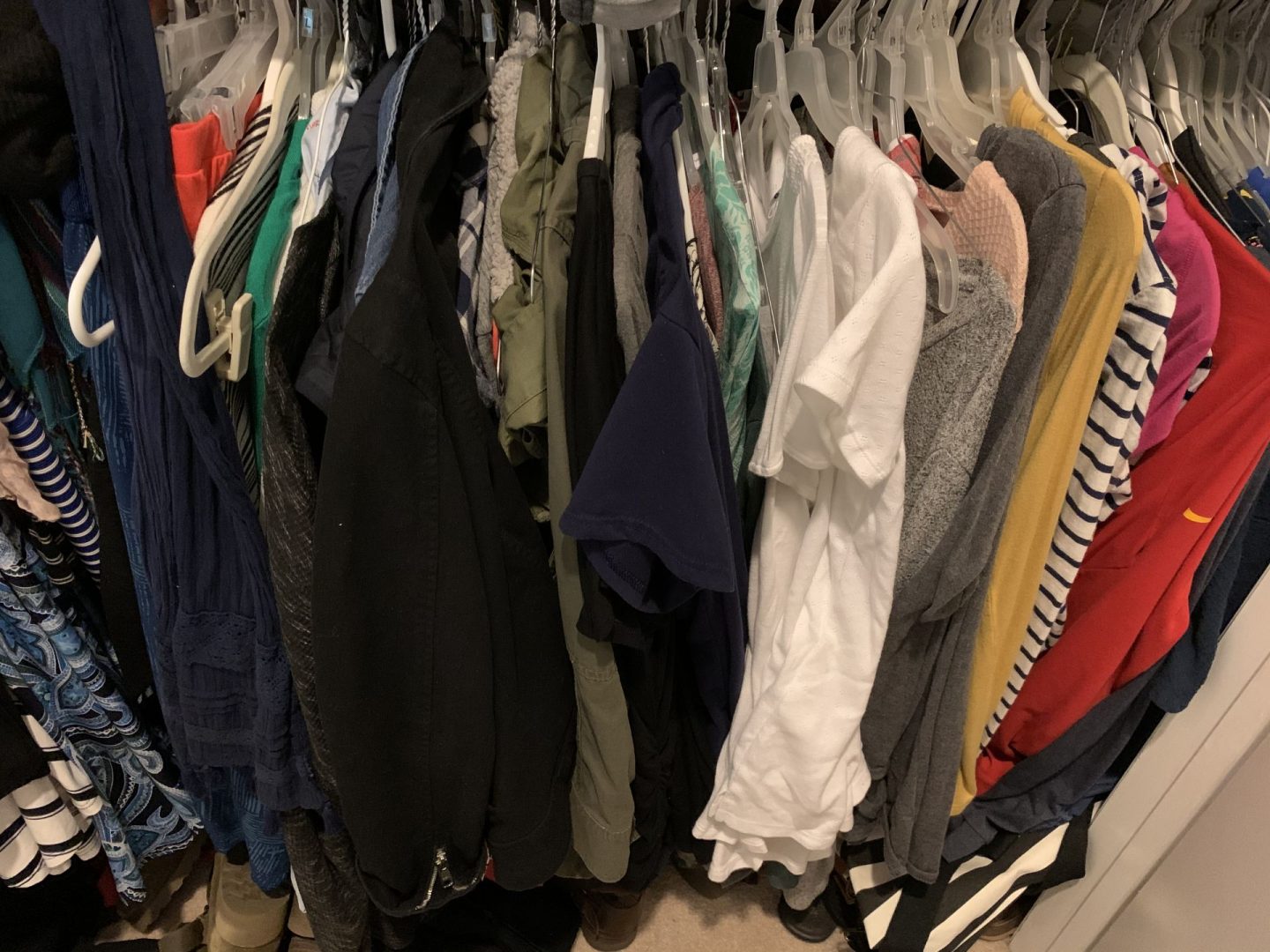 The bottom row is all my long sleeve shirts, jackets, and a few short sleeved nicer shirts. My t-shirts are in drawers which are just as messy!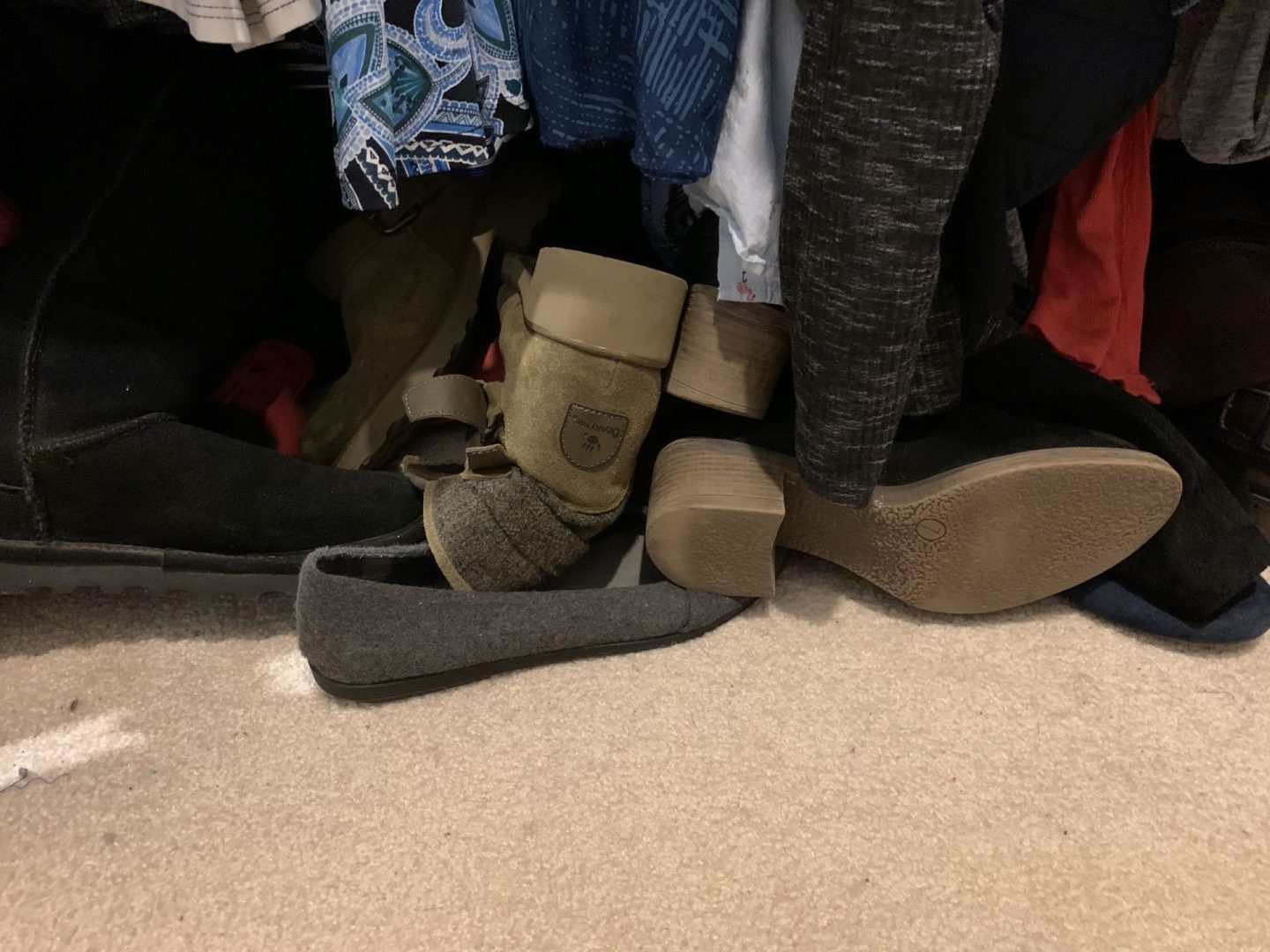 And at the very bottom are shoes. The funny thing is that the ones I wear most often are under my bed.
Okay, this is another spot that I need to get organized!