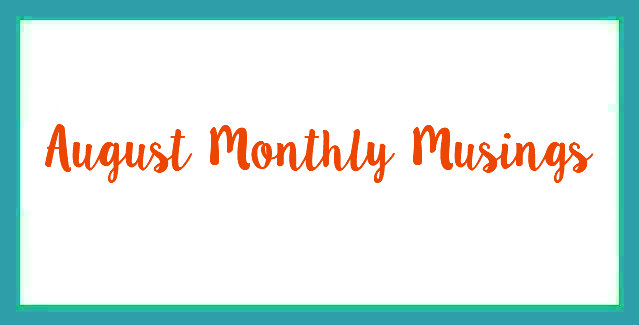 Today I'm sharing my August Monthly Musings with Patty and Holly. This month, the questions are about back to school, which is appropriate, because today is the boys' first day of (virtual) school. Today is also local tourist link up day, so scroll down for that!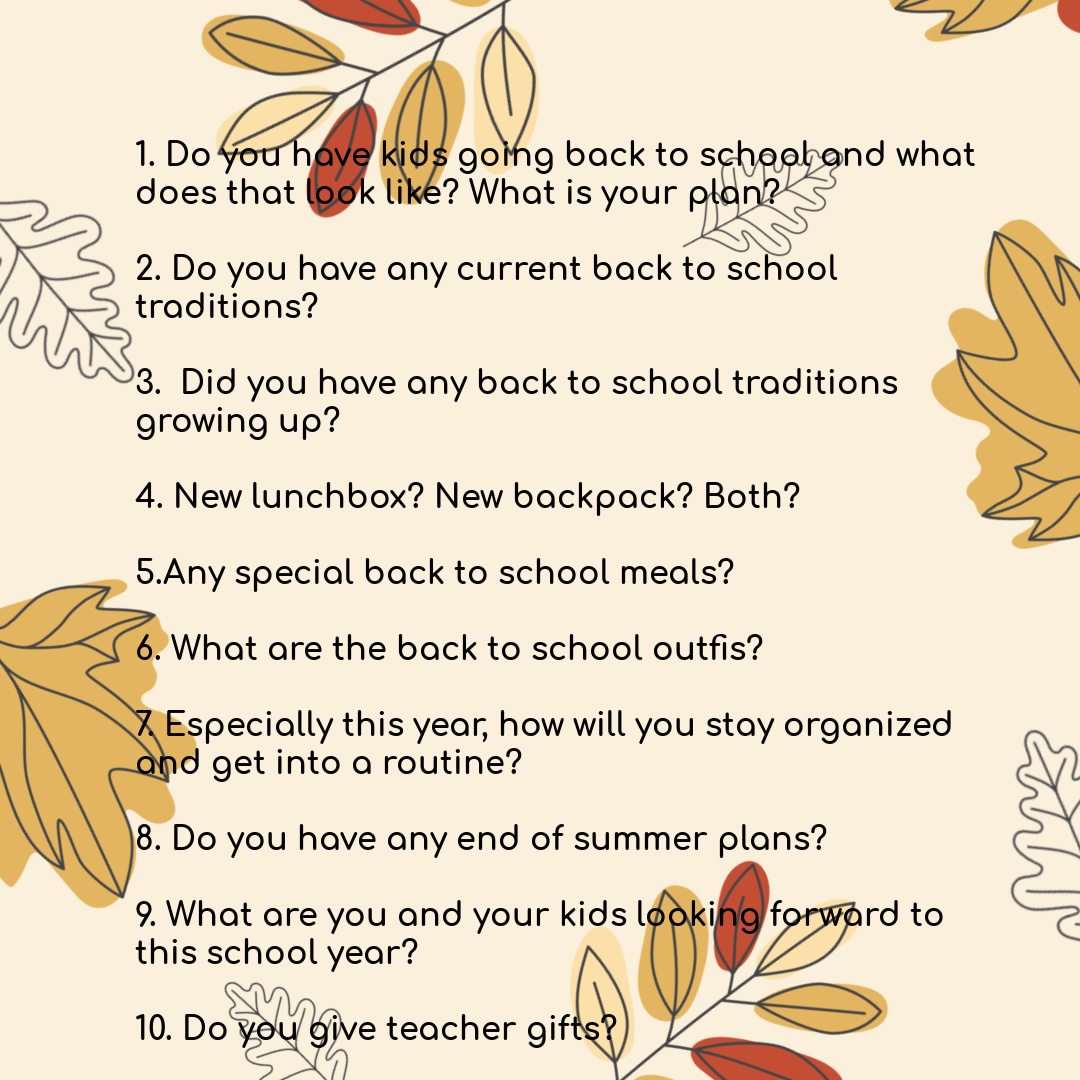 1. Do you have kids going back to school and what does that look like?
The boys have school virtually and in person every other week. So they start this week virtually and next week they have school in person. I hope we can get used to a schedule like this! Plus, Gabbie is starting at a different school which right now is going to be all virtual. She starts next week.
2. Do you have any current back to school traditions?
We normally take a first day of school picture, so hopefully the boys will let me do that this morning. I also usually bring them to school and try to take a picture at school, but that won't happen this year! I did bring Simon to his orientation on Thursday and got a quick snap of him getting hand sanitizer outside the car.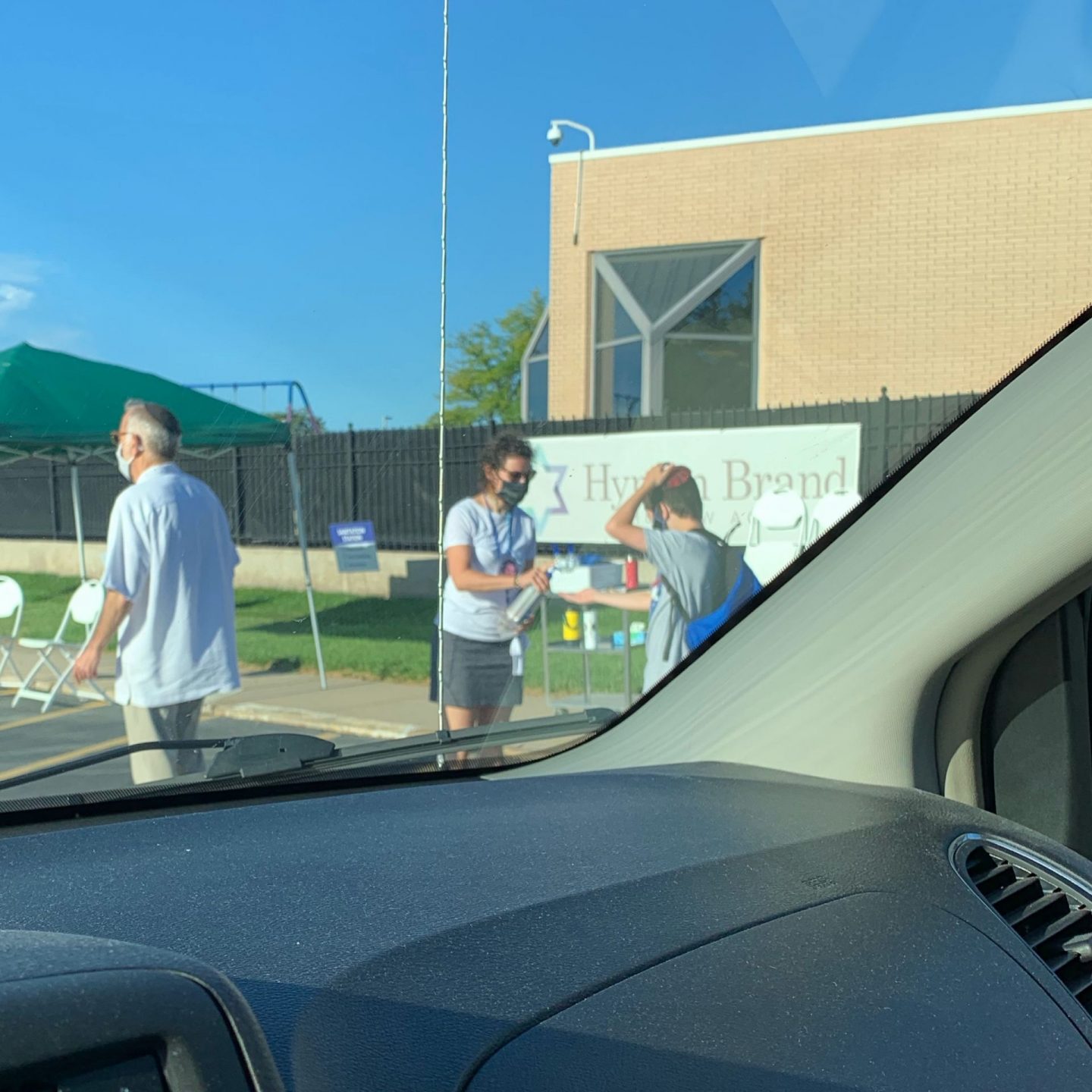 3. Did you have any back to school traditions growing up?
I don't remember any.
4. New lunchbox? New backpack? Both?
Both as a child and now, I try to make these things last! So we aren't getting anything new until we need them.
5. Any special back to school meals?
I think I made pancakes for breakfast last year. If Dave will help me, maybe I'll do that for the first day of in person school / Gabbie's first day online.
6. Back to school outfits?
Time to pull out the uniforms again, for when the boys start in person! It seems like we shouldn't be requiring uniforms this year, but I haven't heard otherwise. When they're home they wear whatever they want.
7. How will you stay organized and get into a routine?
That's the question! I think I'm depending on my kids to figure out their own situation. Some of Zachary's teachers said he'd have their class today, some of them told him and not me. Simon has a schedule, but I don't know when he has actual Zoom meetings and when he has to work on his own. All of their school materials are disorganized and not ready. I can't even get Simon a desk because nothing is in stock anywhere. The boys' are using Google Classrooms, so I suppose I can try to figure out their schedules on their somehow!
8. Do you have any end of summer plans?
No, and it does seem anticlimactic!
9. What are you and your kids looking forward to this school year?
I'll be excited for a time when they are all out of the house.
10. Do you give teachers' gifts?
Yes, for the holiday time. I usually contribute to a PTA gift in December and at the end of the year. I feel like we didn't do that at the end of this past school year – hmm.
---
It's the last day of the month, so that means it's time for the Local Tourist Link Up, where we share any local adventures we have experienced recently. I think people are starting to be able to visit their local areas again, so please feel free to link up with Lauren and me here!
We didn't do anything this month again! I really hope we can back into local exploring soon.
Feel free to save our image and share it in your blog post so others can find the link-up!
You are invited to the Inlinkz link party!
Are your kids back in school yet? Or have you checked out any local tourist locations this month?