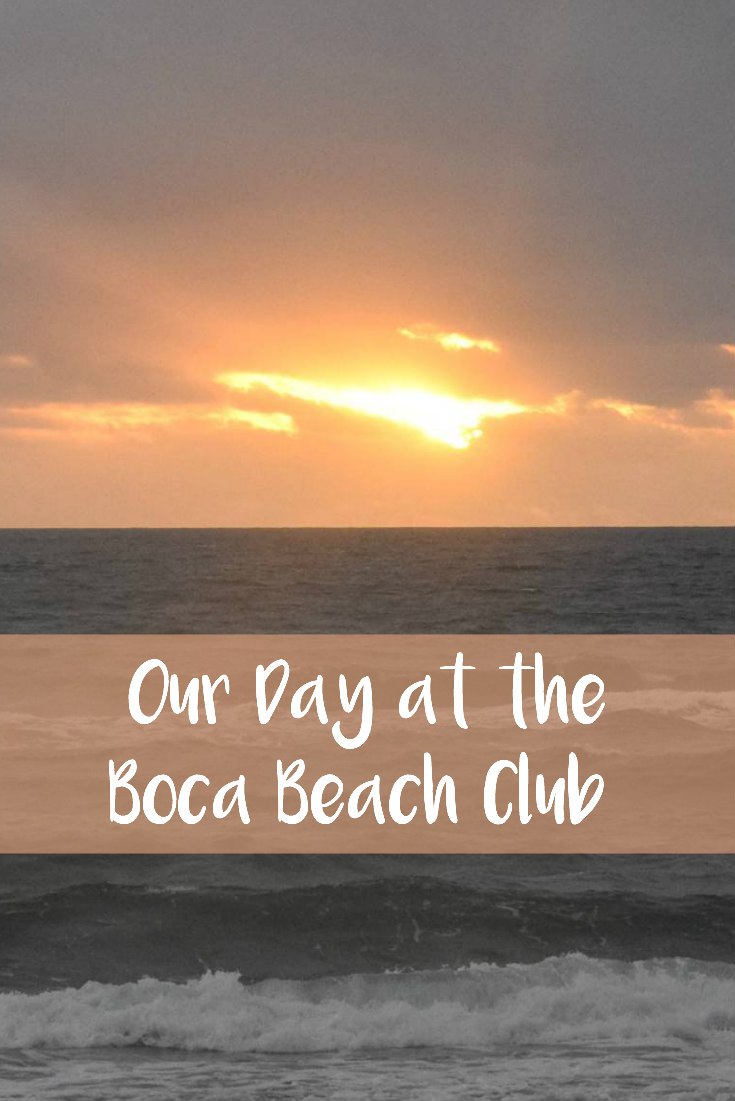 You may remember a post I wrote last year about how we stayed at the Waldorf Astoria for free. We once again used our Hilton Honors American Express Card enough to get a free weekend night stay at any Hilton Hotel and we used that to stay at the Boca Beach Club in Boca Raton, FL. We stayed over on Sunday night, but we arrived early on Sunday to make the best of our time at the resort.
The weather was not great when we were there, but the kids did get in the pool at both places! Beach swimming was kind of off limits because of the jelly fish – the blue things you can see in some of these pictures.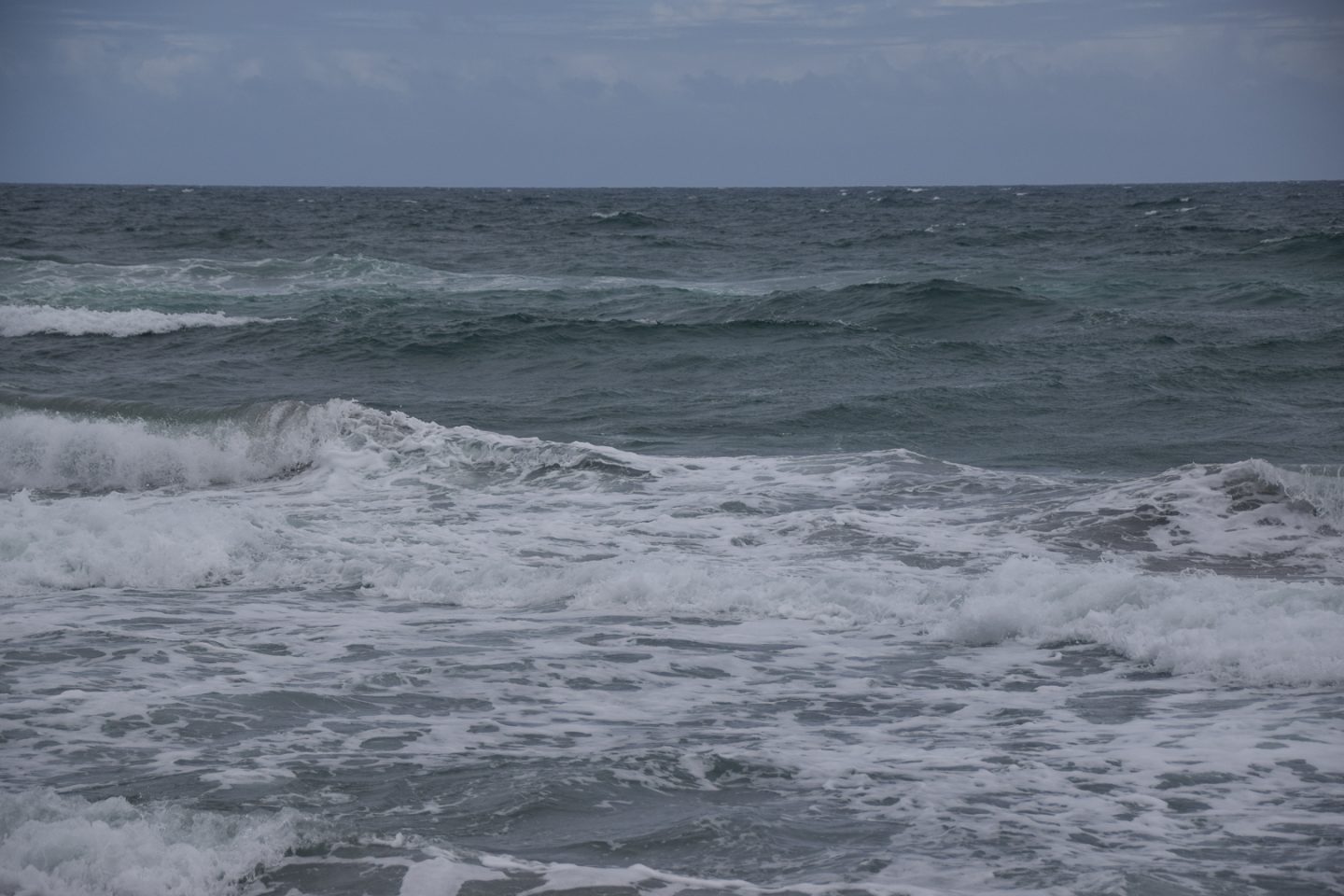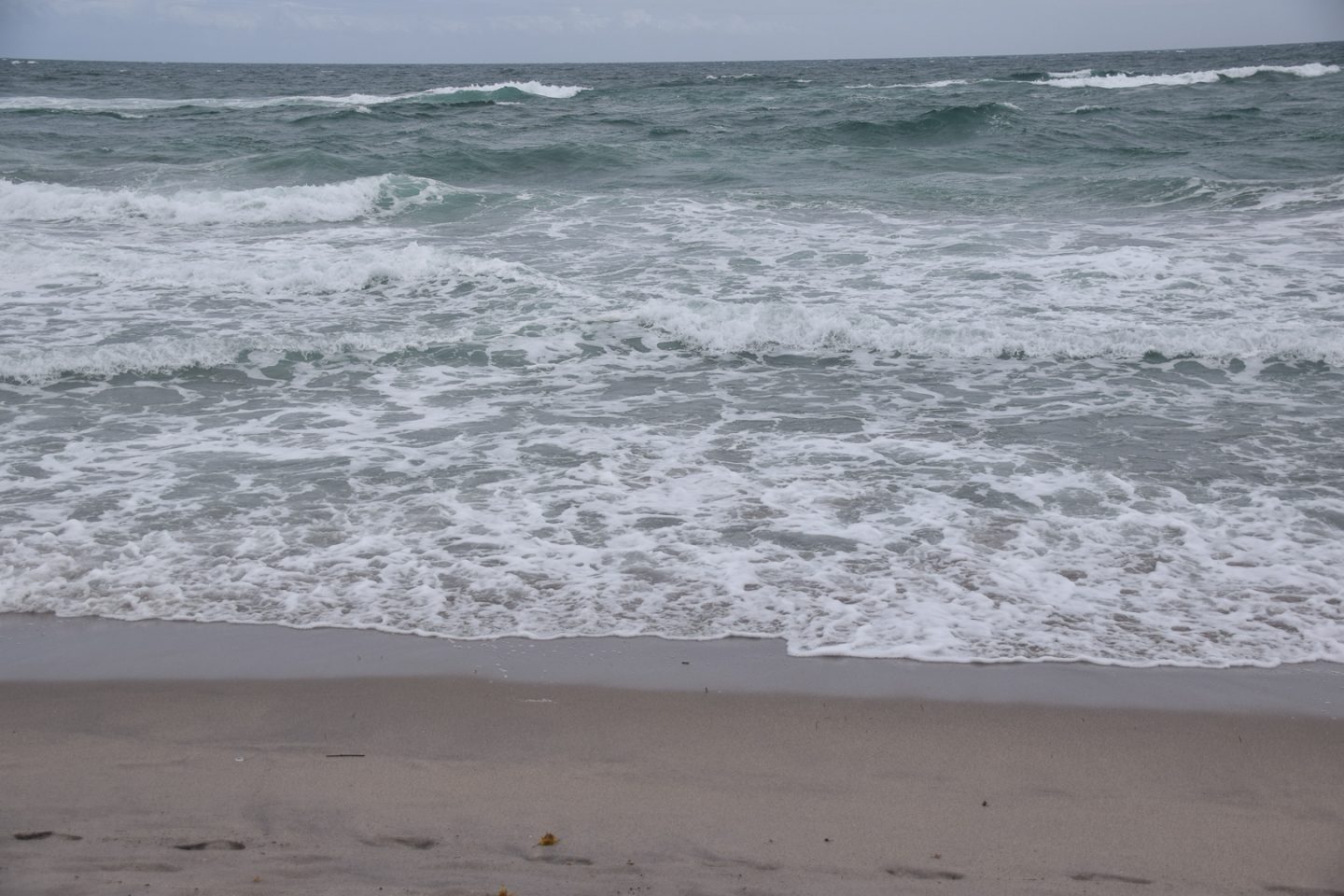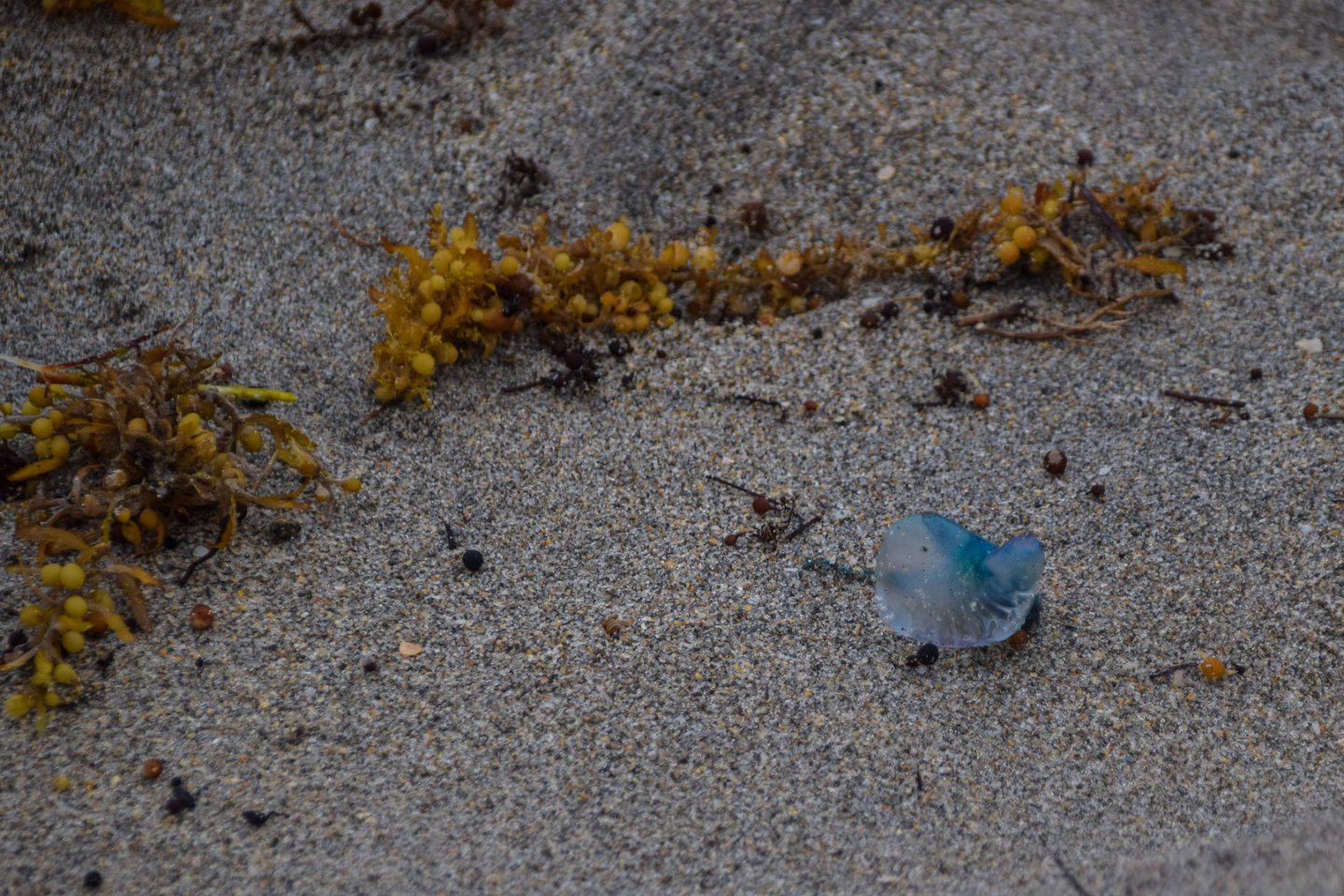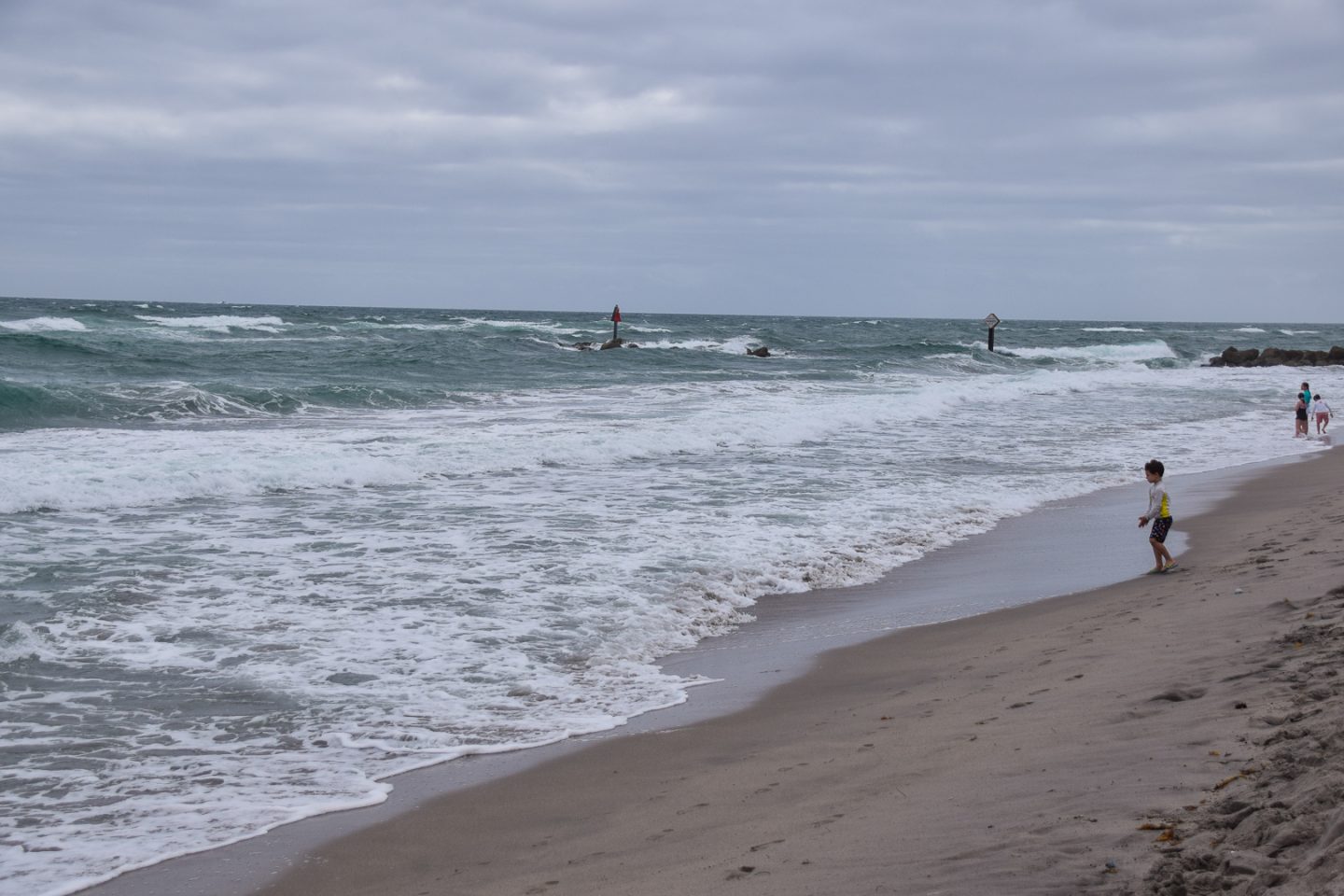 Sunday was the day that I dropped my laptop on my toe, so I was basically limping around, but I managed! We decided to do the family scavenger hunt, which mostly is located around the Yacht Club, which is a separate hotel, but guests are able to access and use both.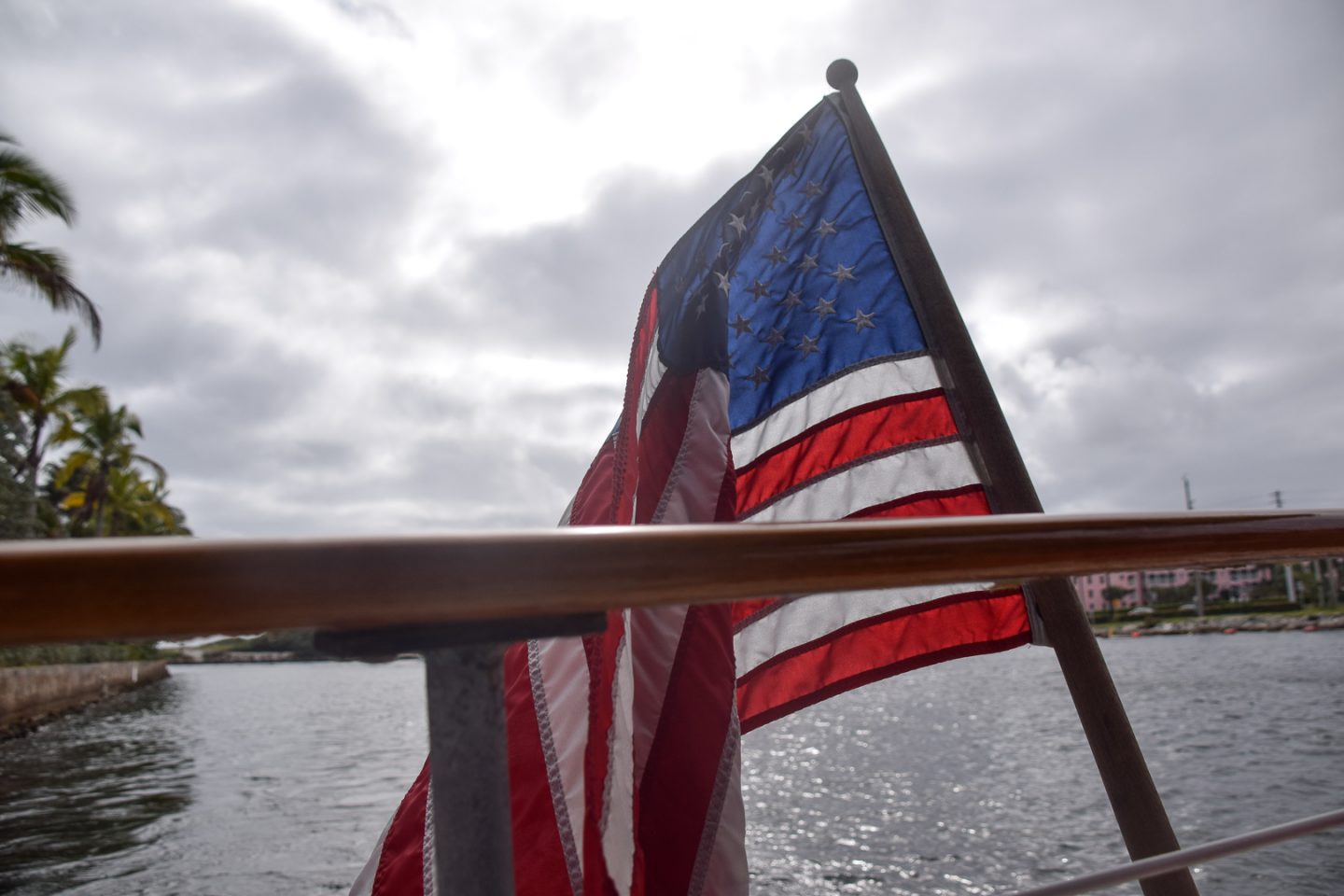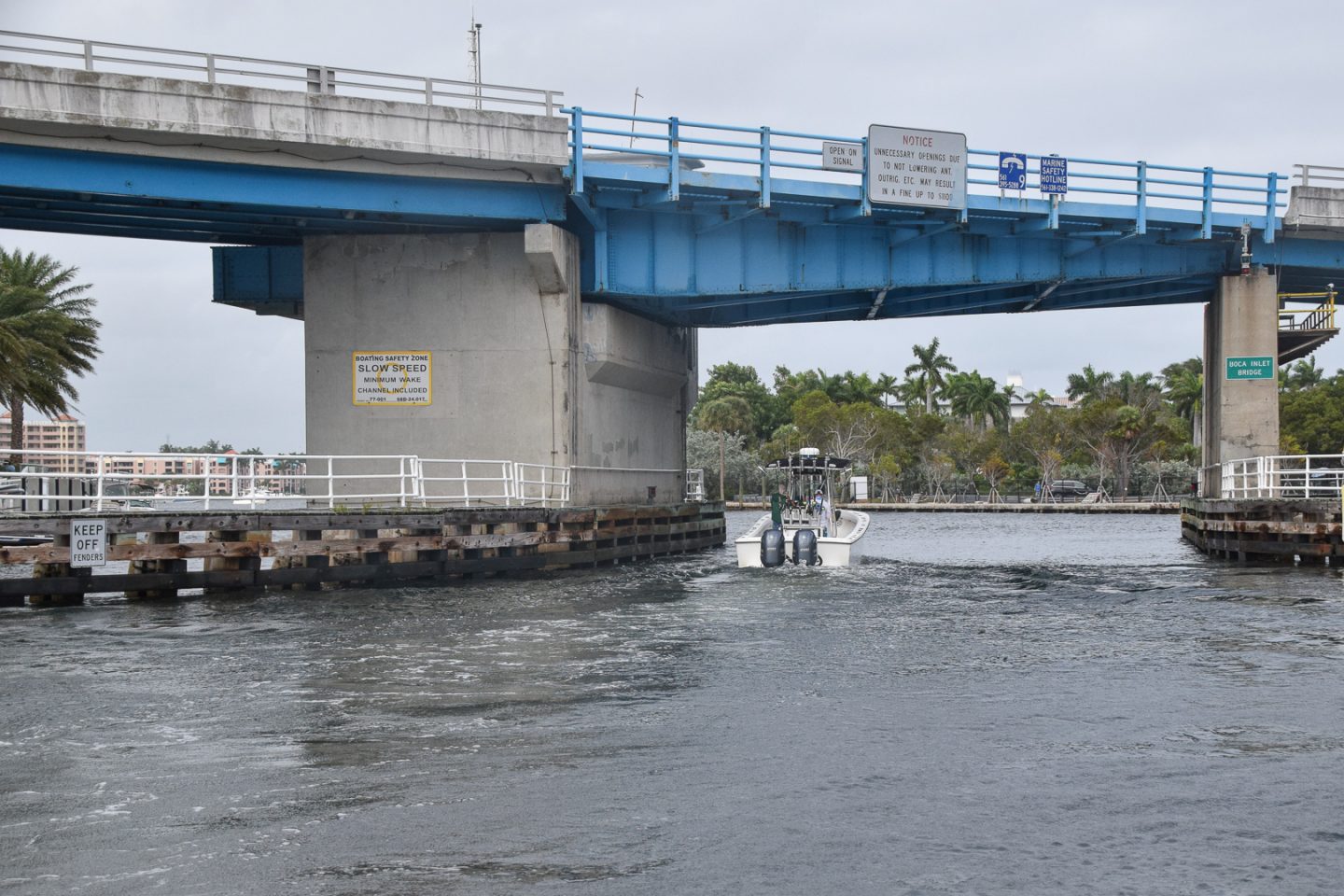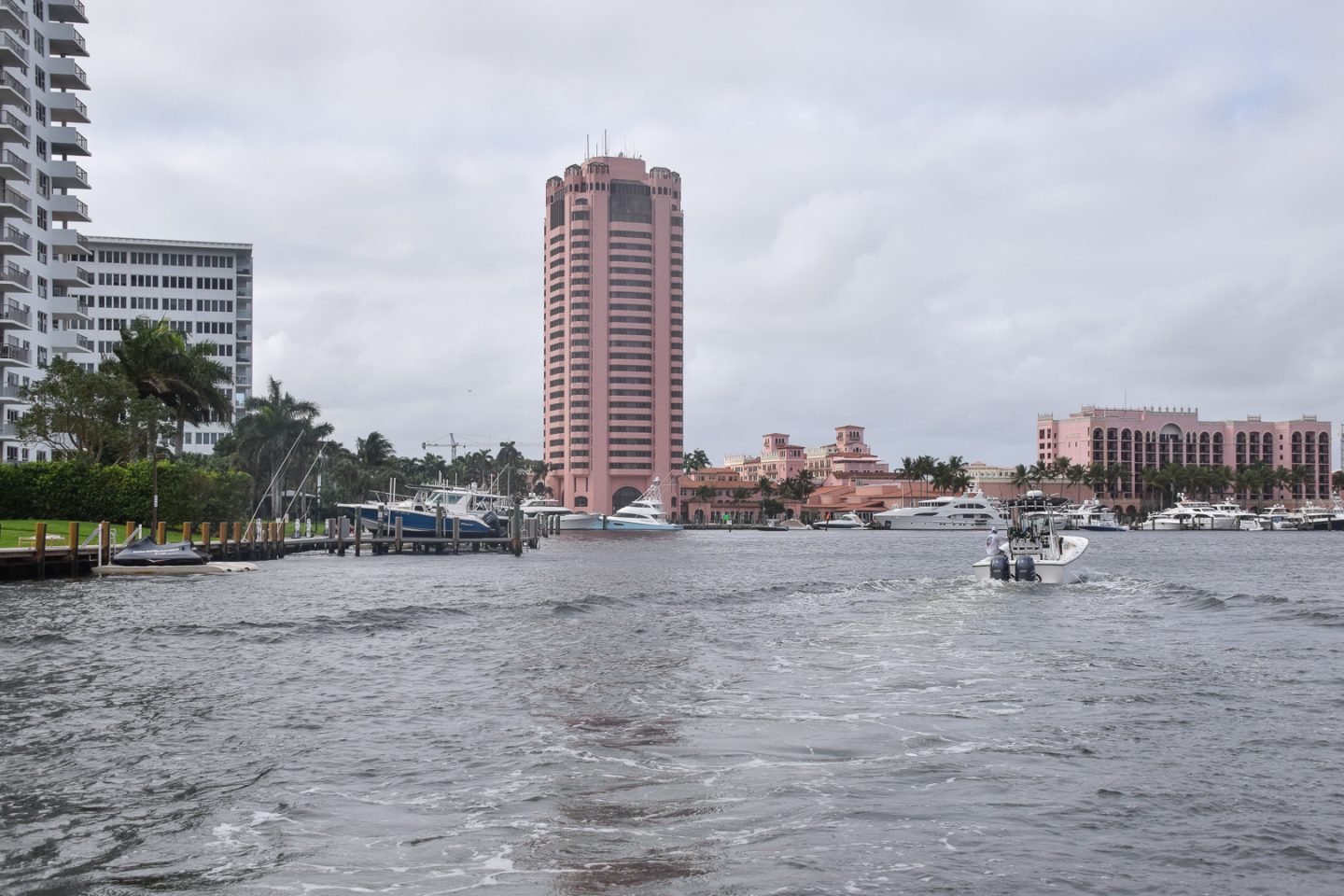 When we got over to the Yacht Club we got to see manatees!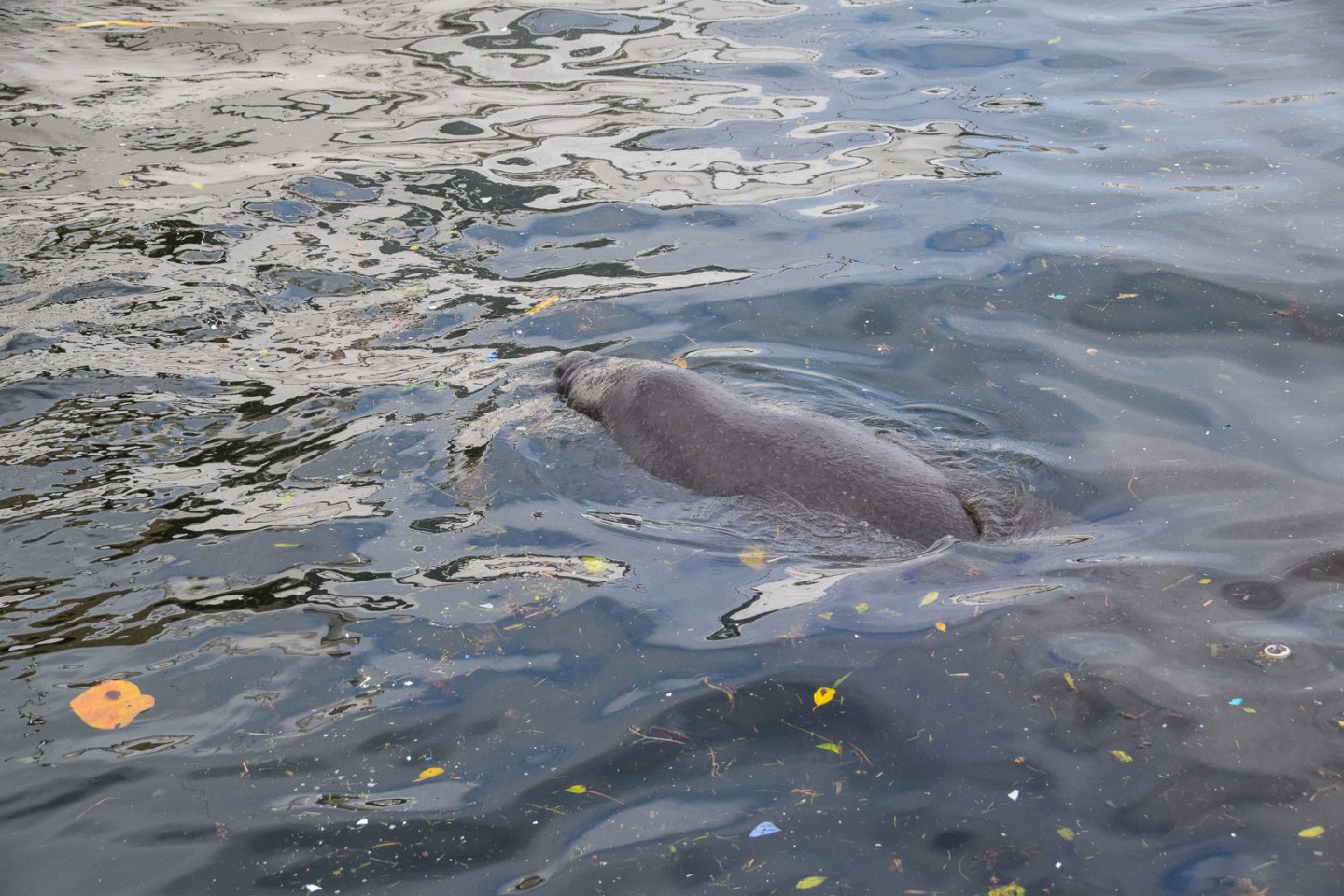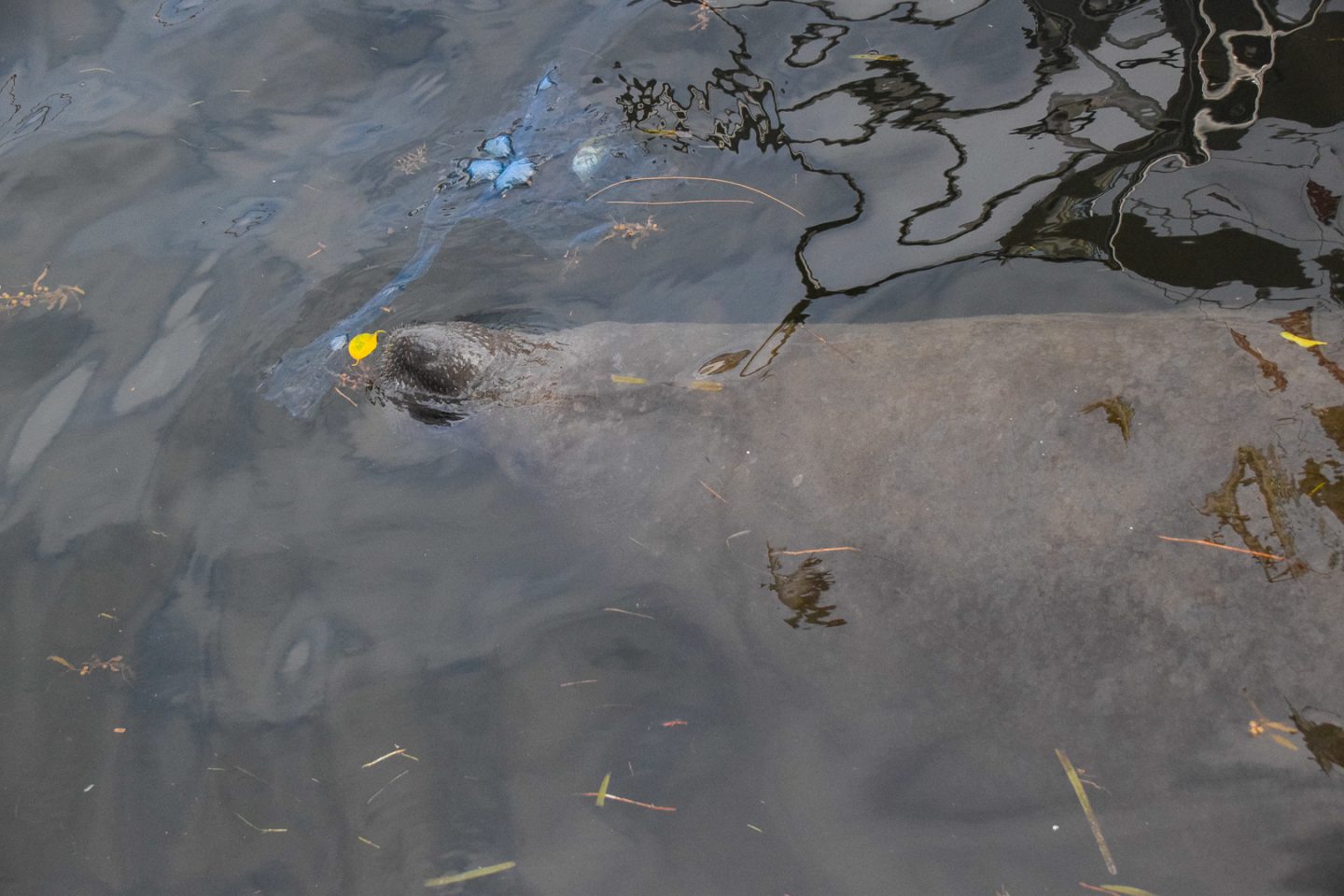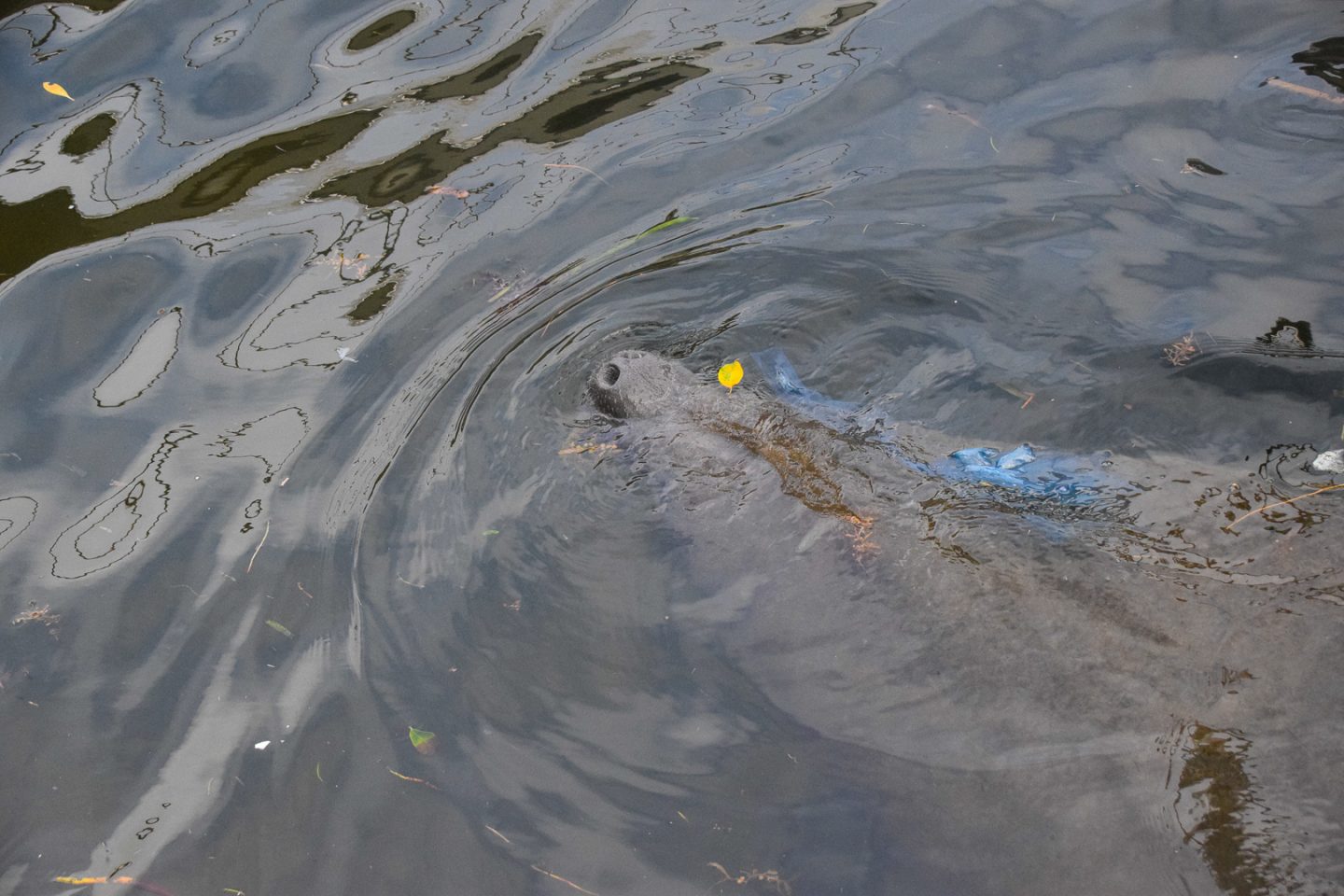 This hotel is older than the one we actually stayed at, but I like the decor a lot.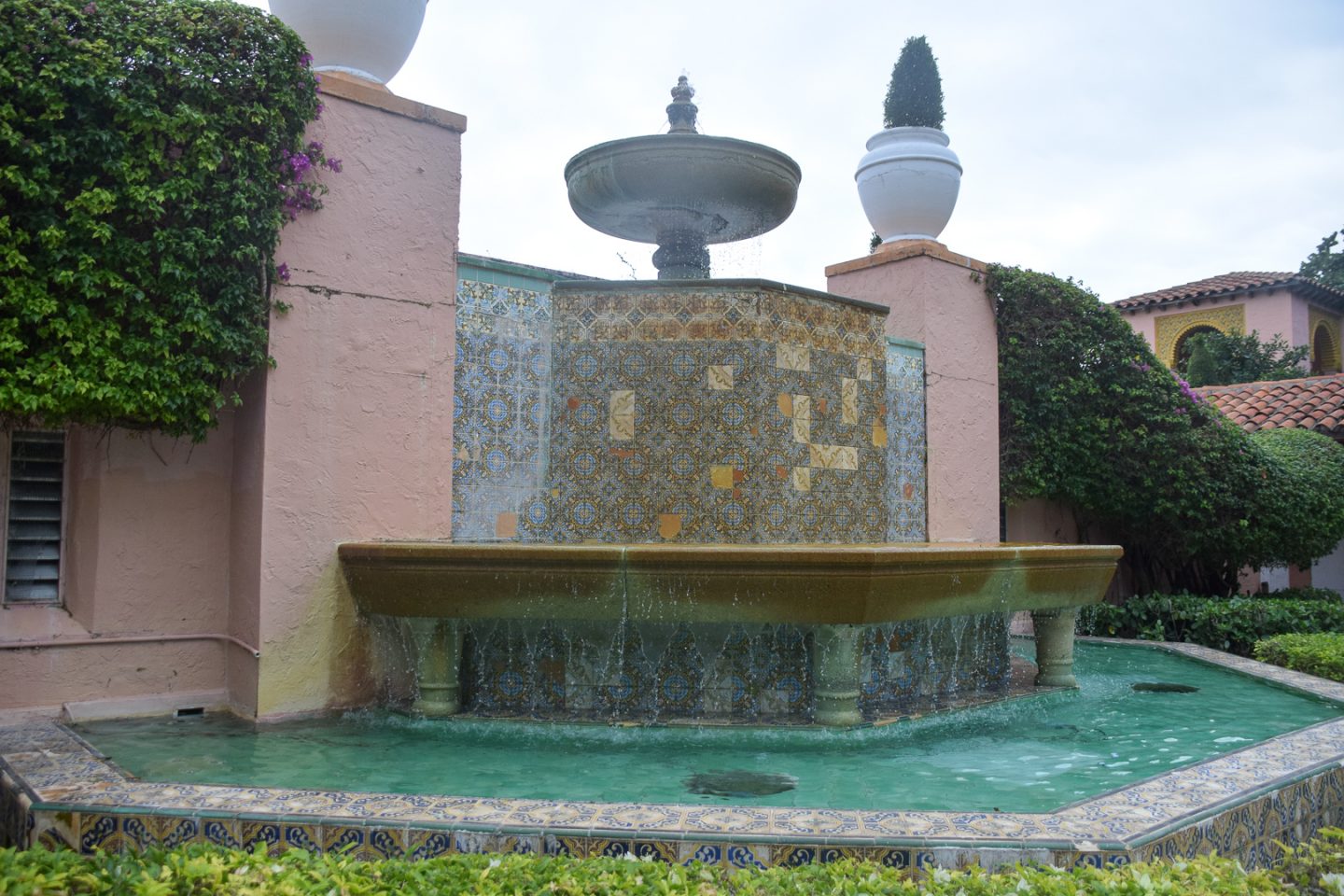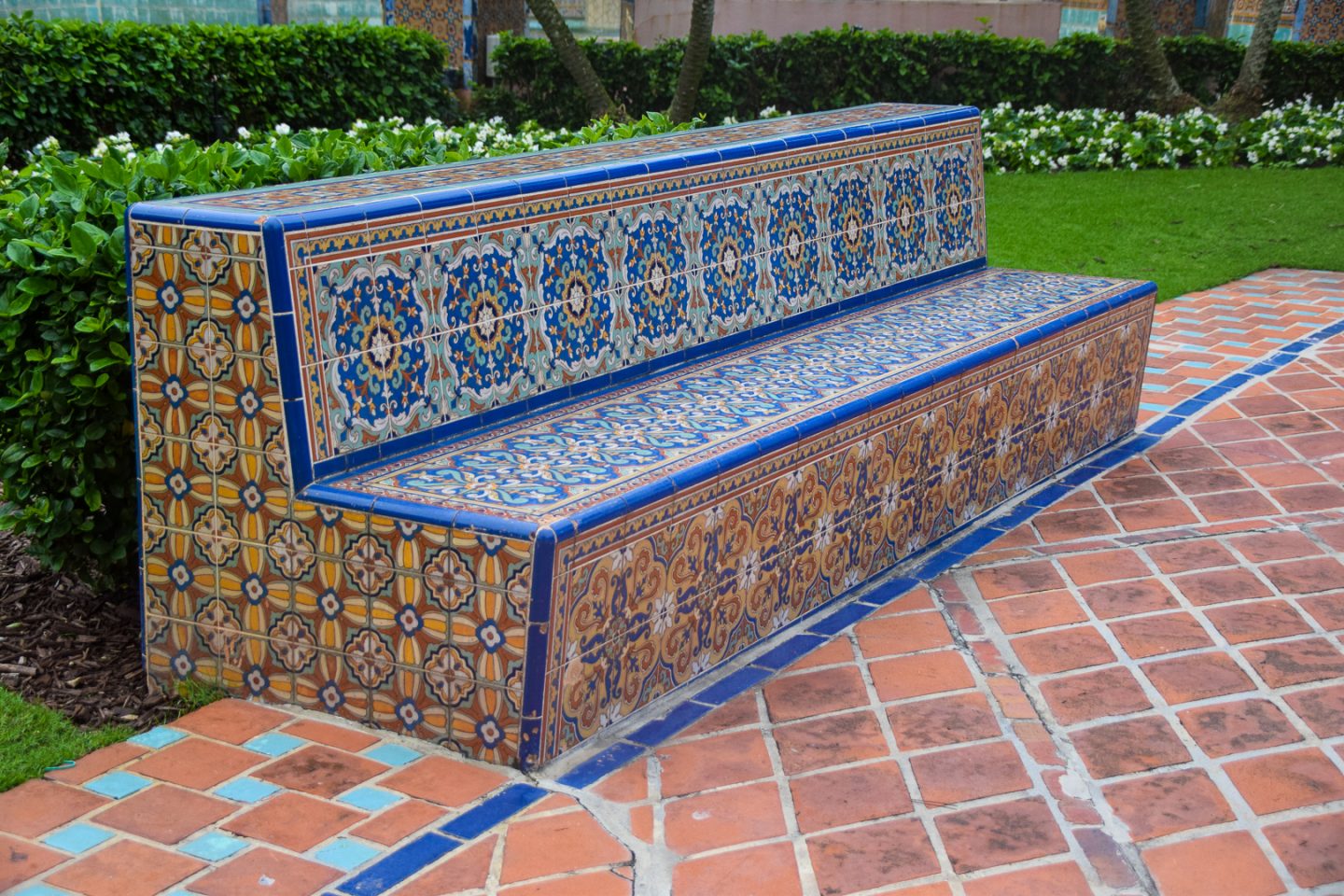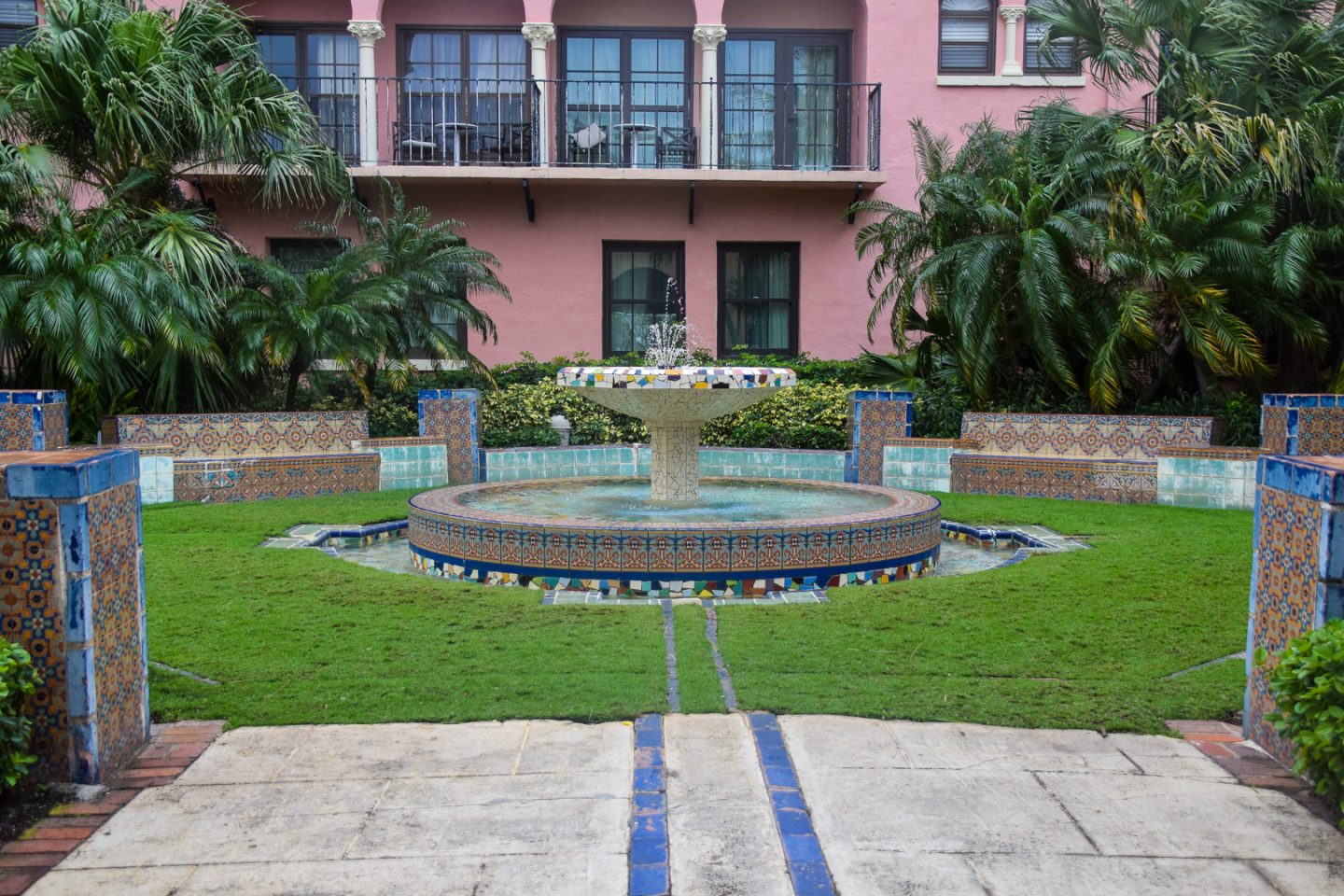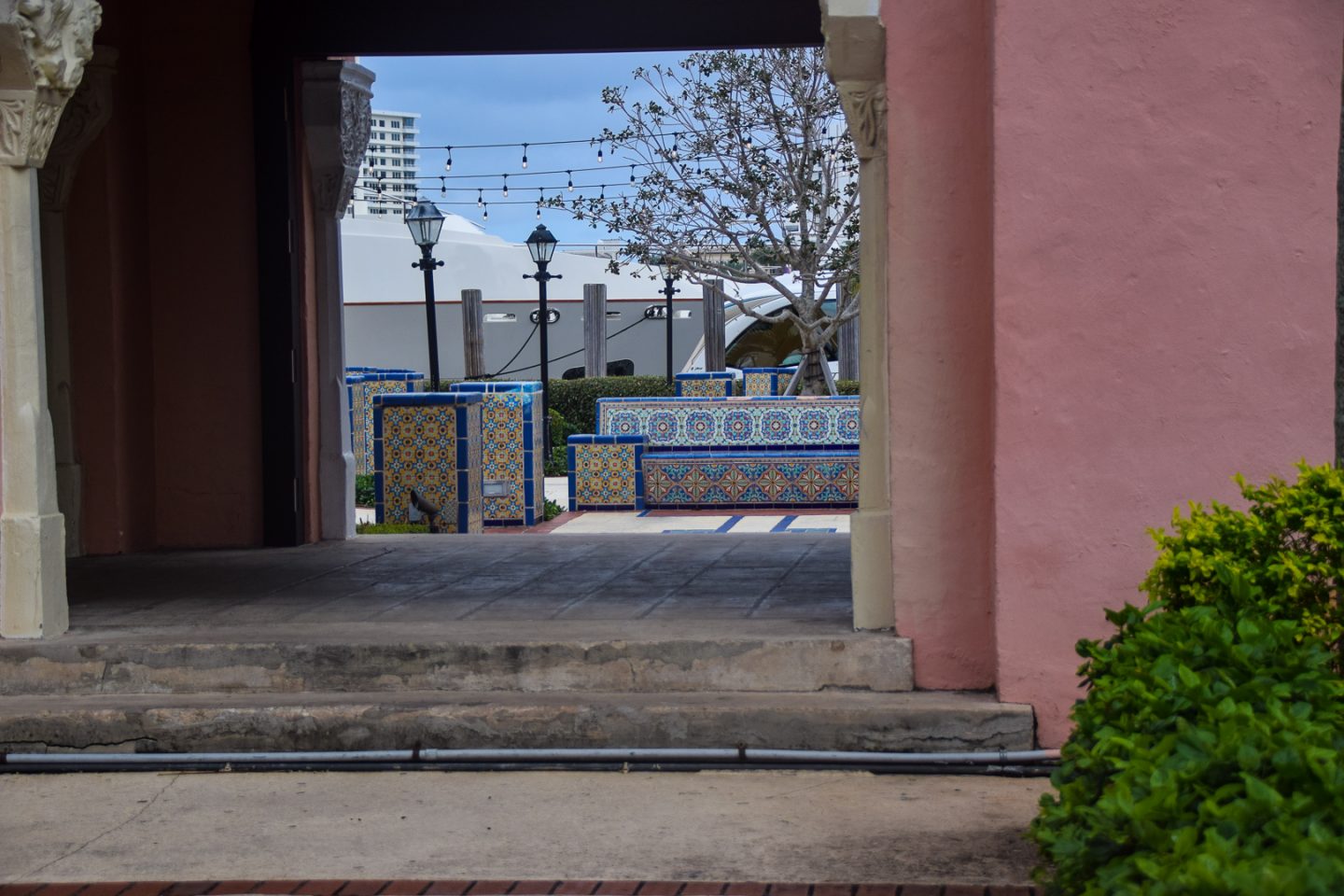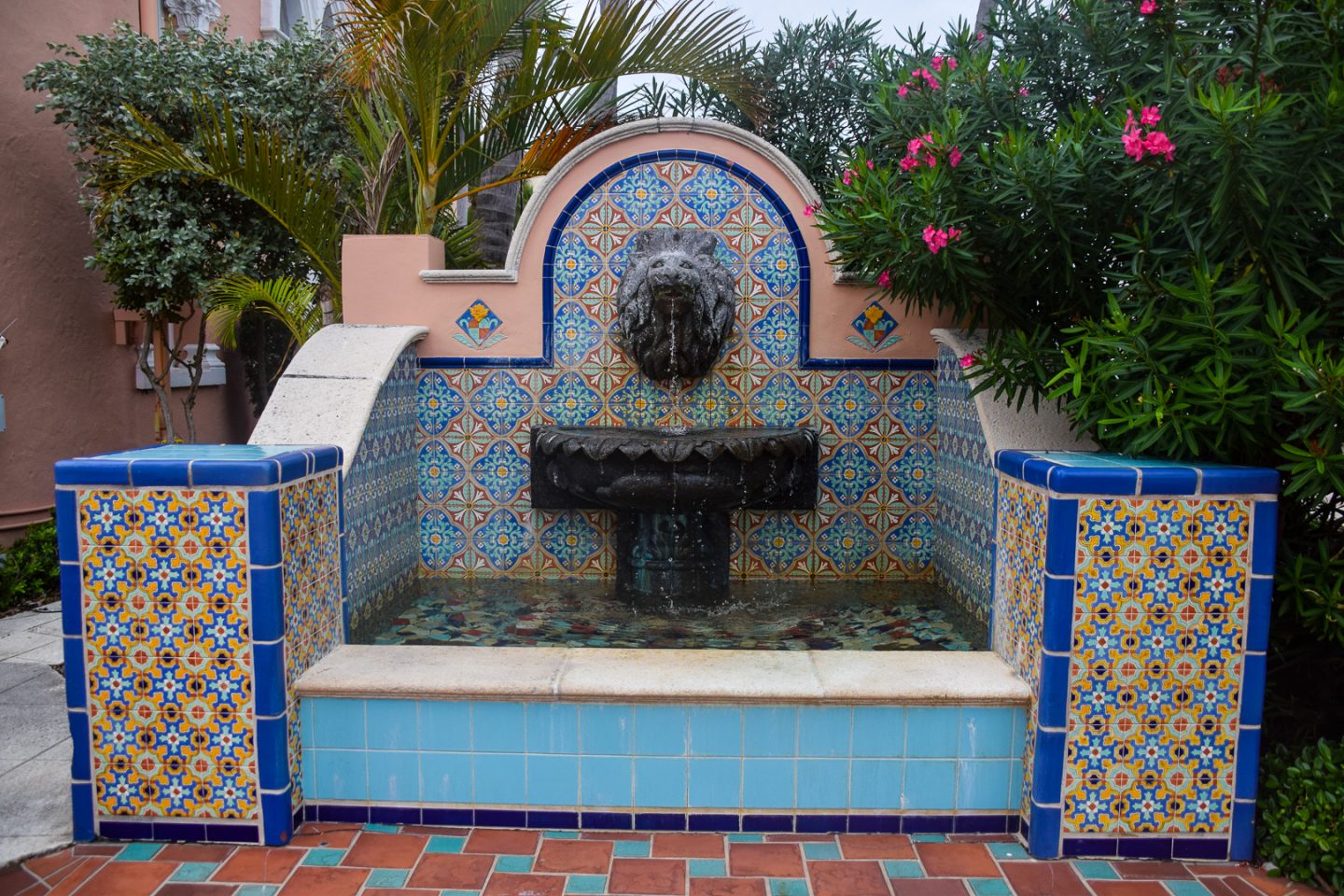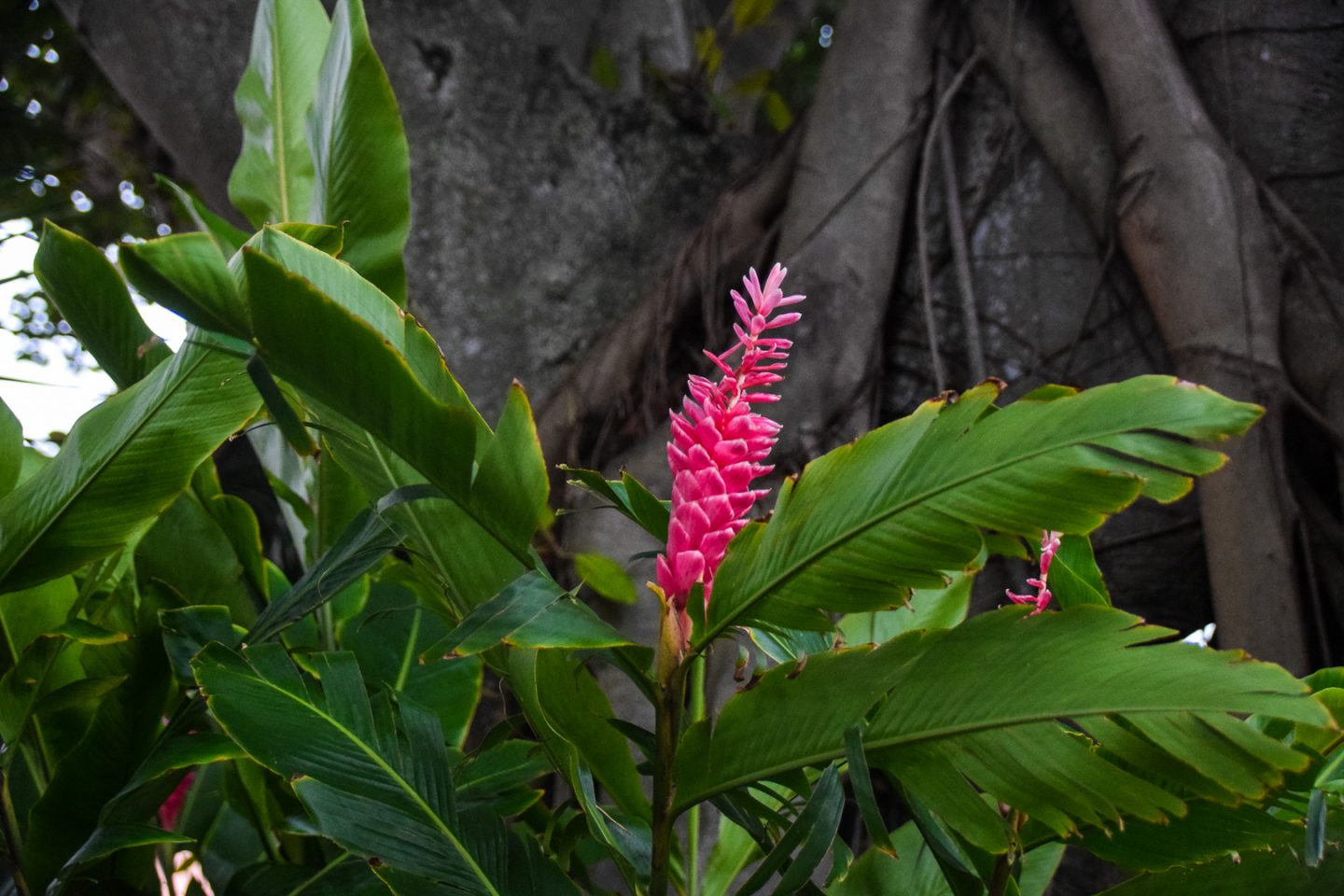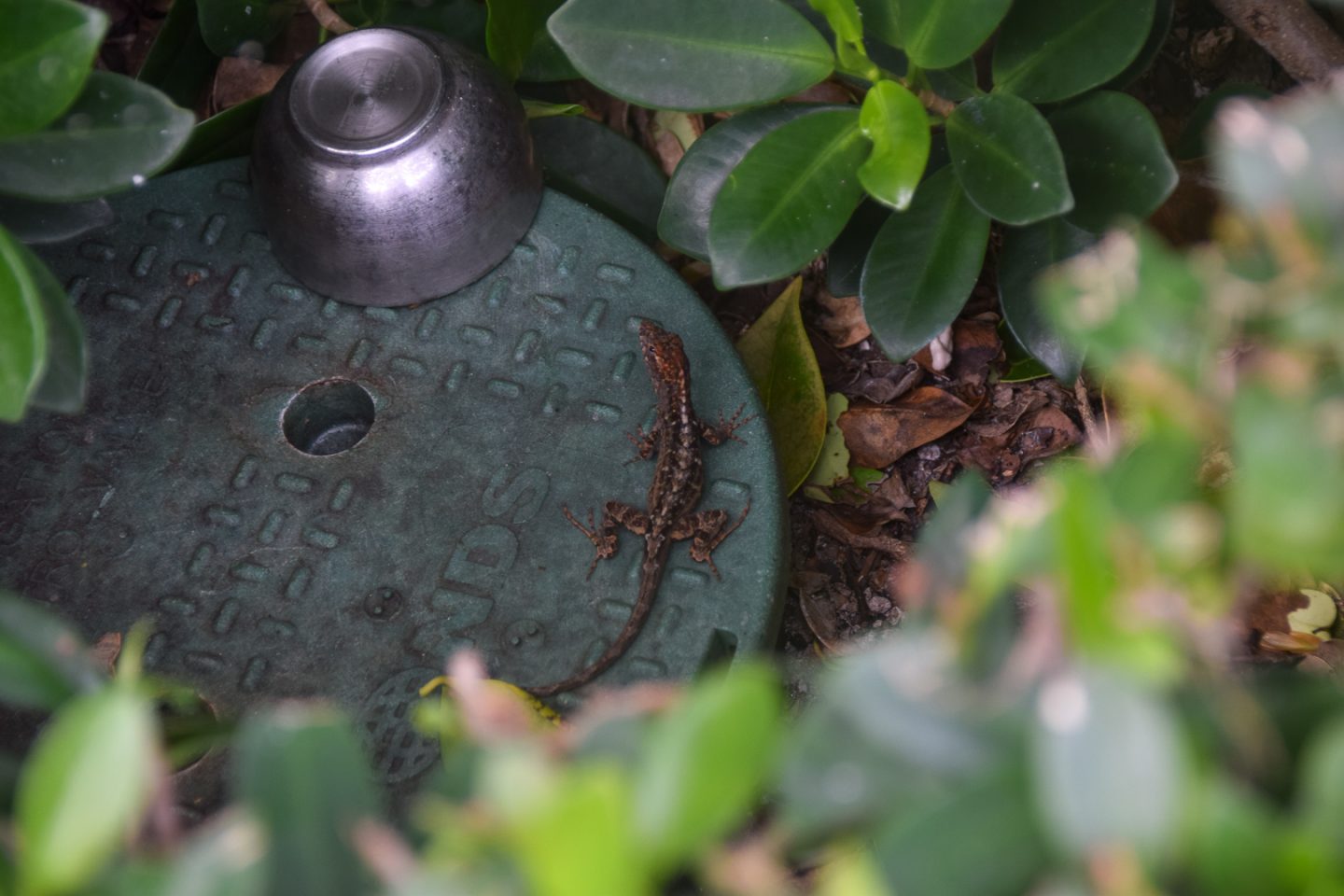 After the kids got their ice cream scavenger hunt prize, we hung by the pool a little bit.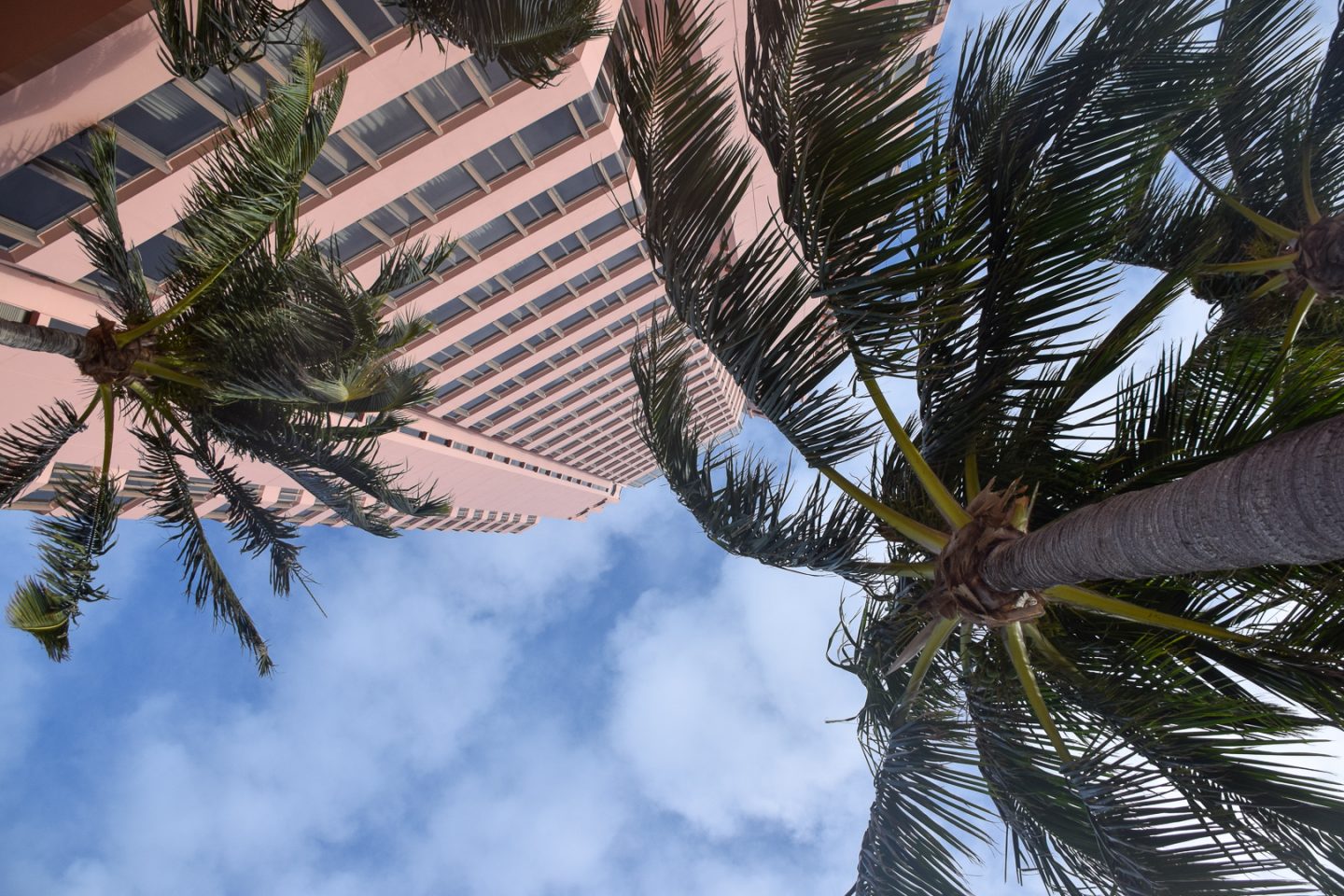 Then took the boat back to our hotel.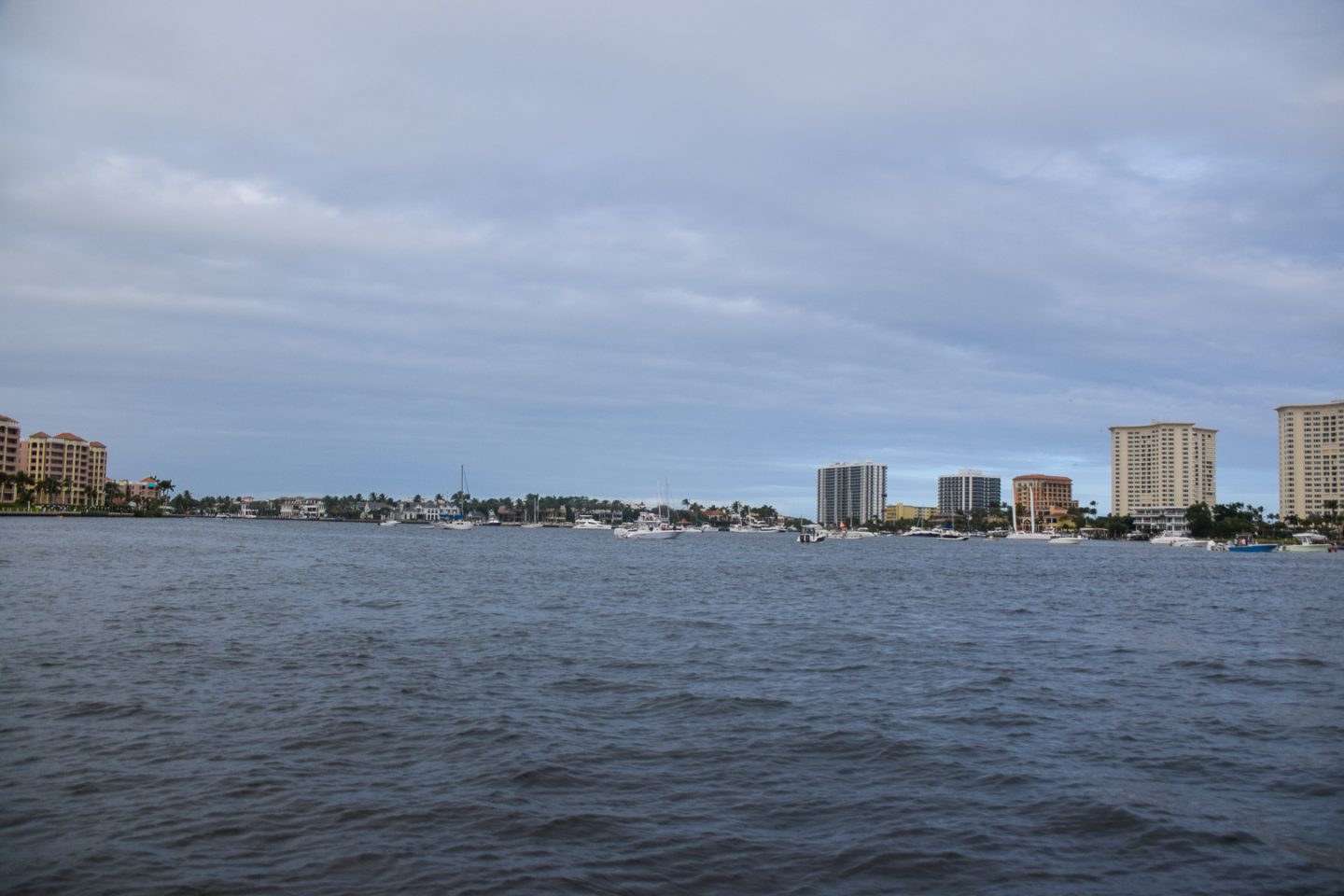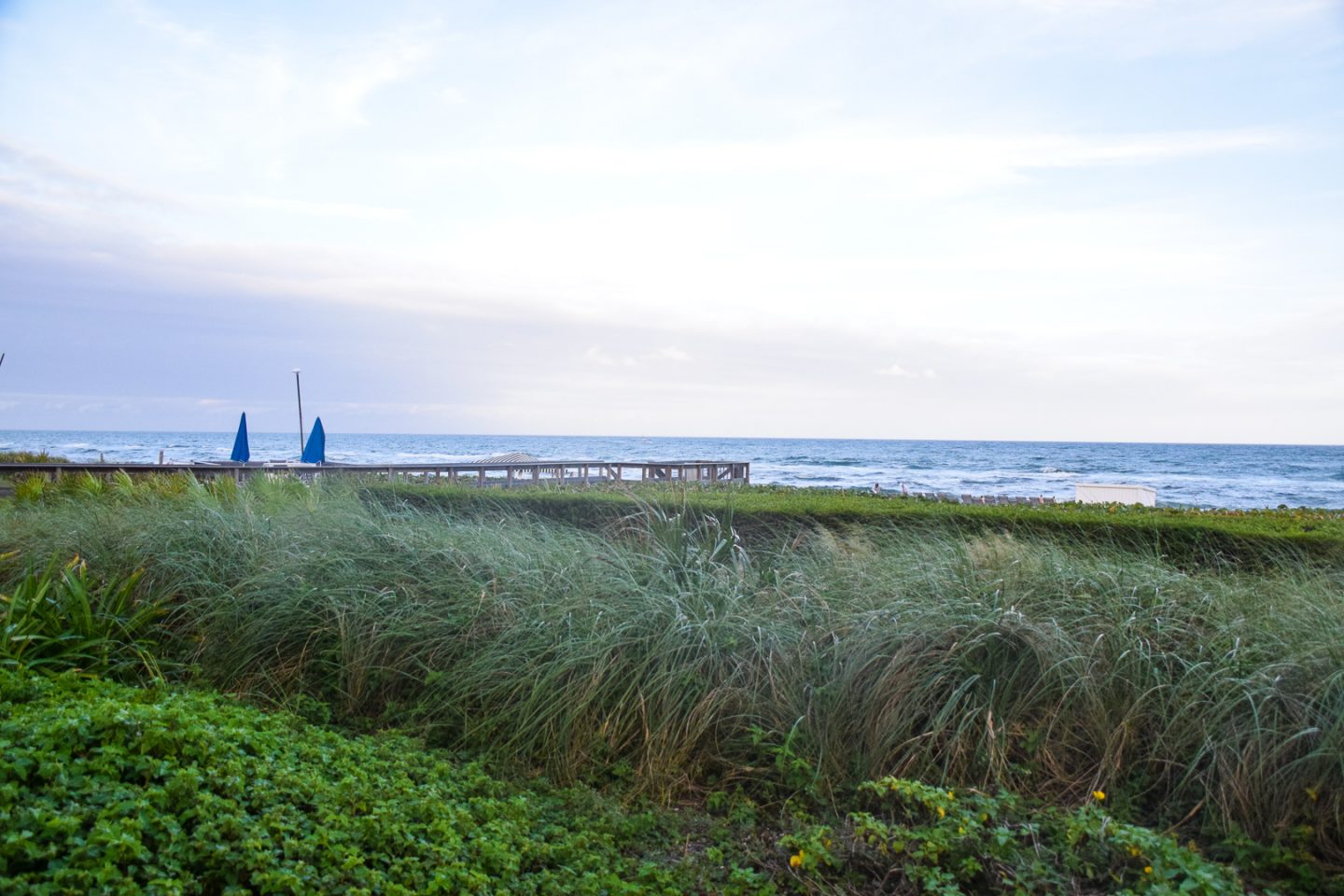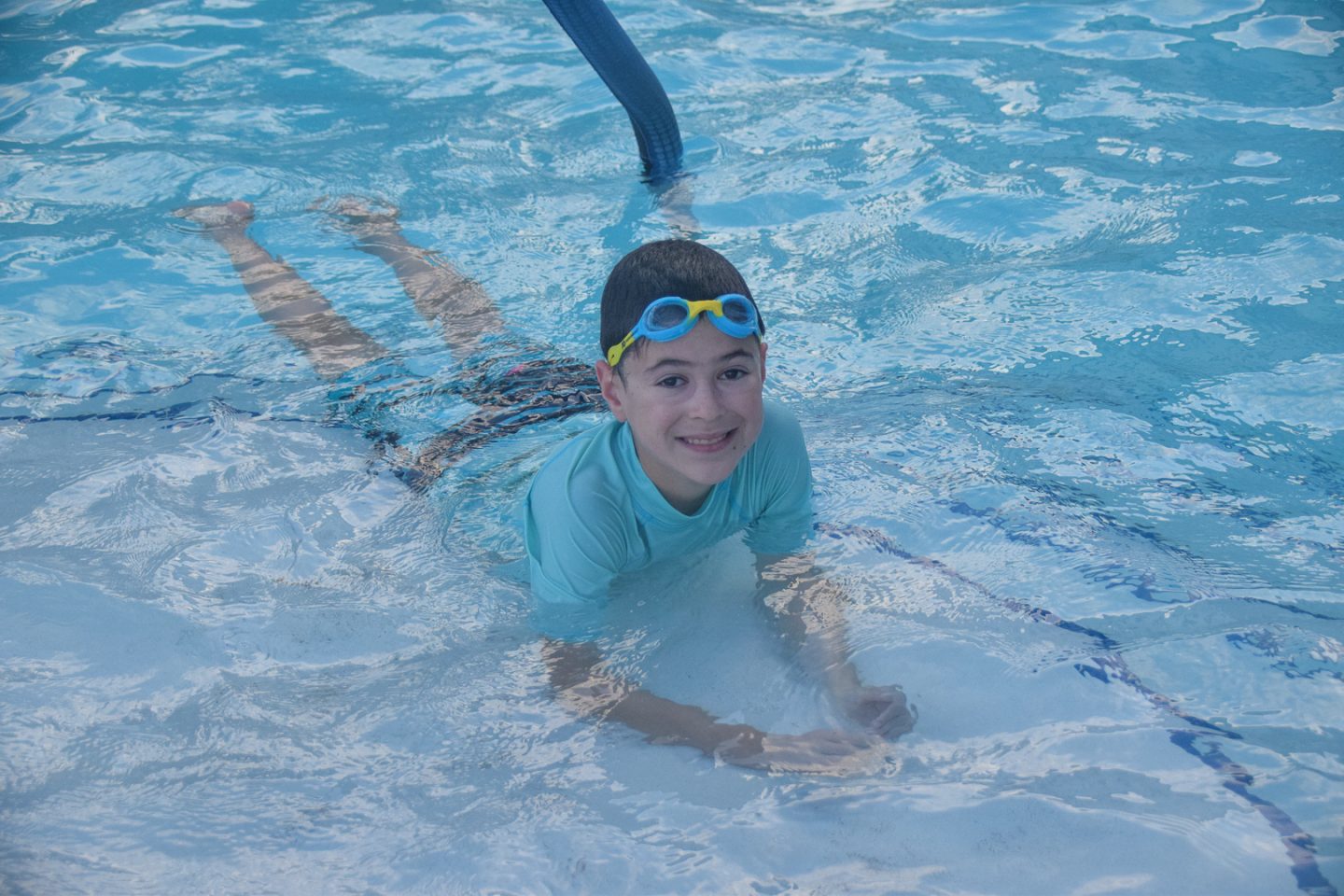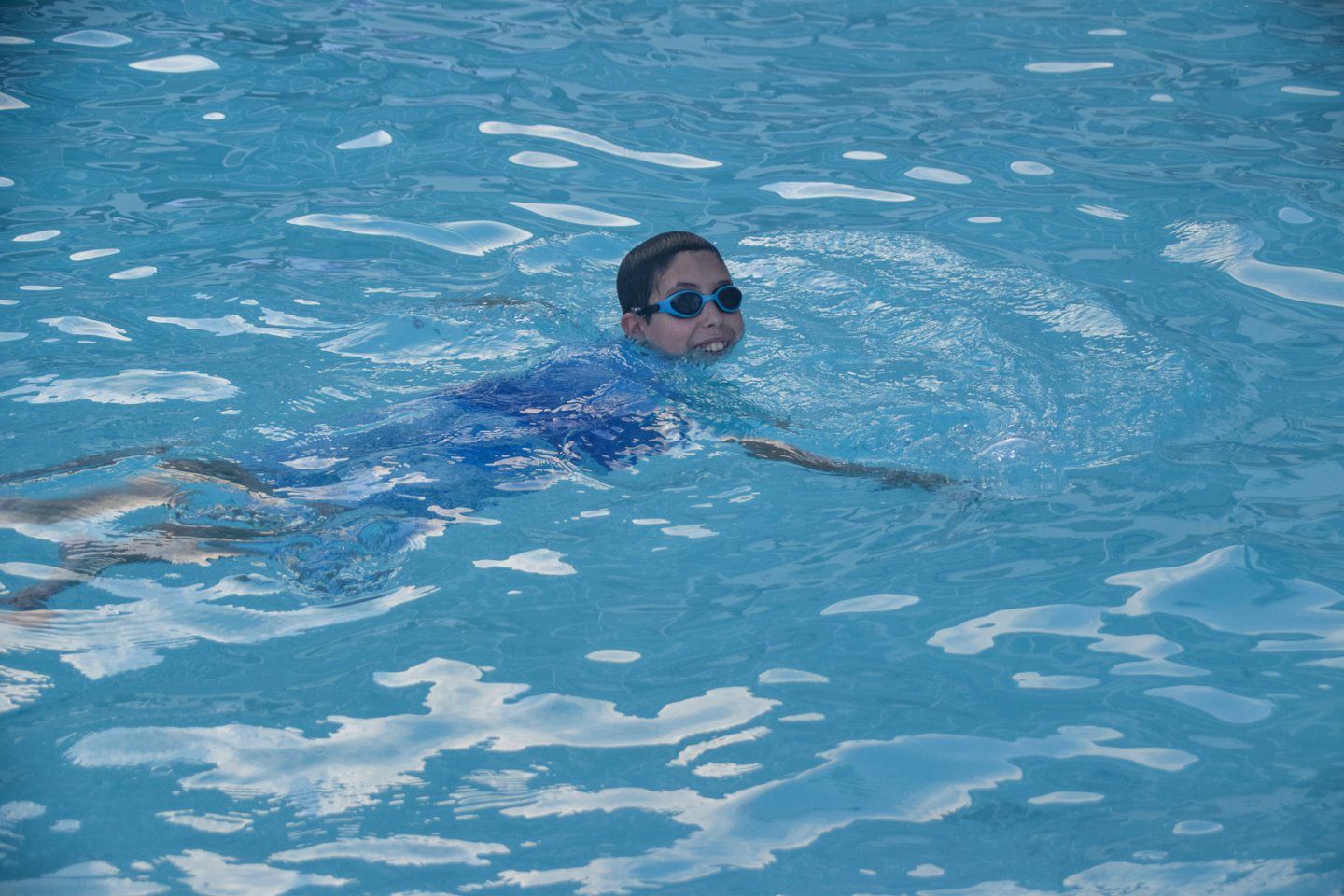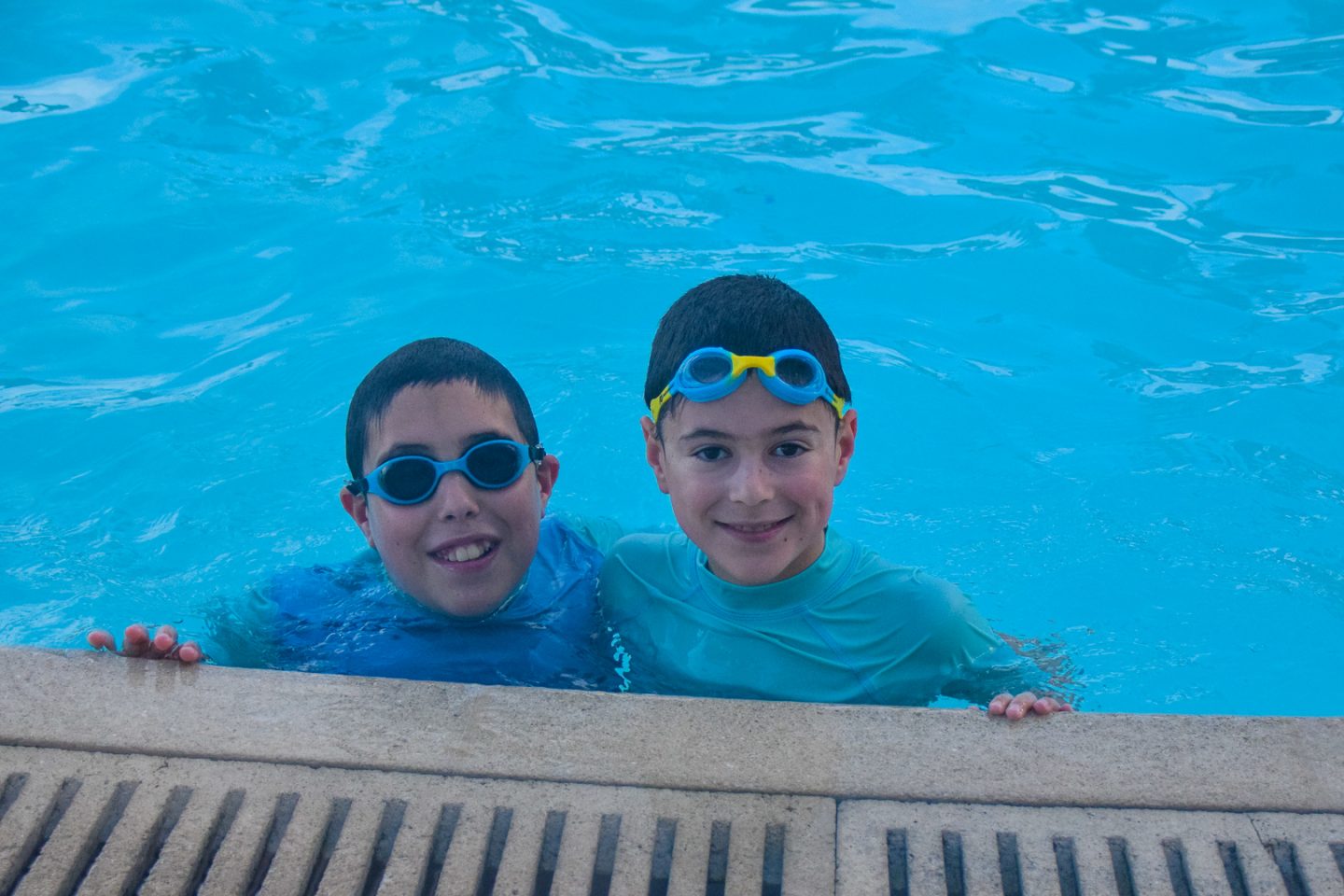 Overnight, we had a bit of an experience when the air conditioning in our room wasn't working. I basically slept through all of it, but there were people in our room trying to fix it and they couldn't, so Dave and Gabbie went and slept in another room. They let us keep our original room which was nice because it had pool access from the sliding door, but was not good because the air didn't work! They did reimburse us for our stay in Hilton points. In the morning, we went out to the beach for sunrise.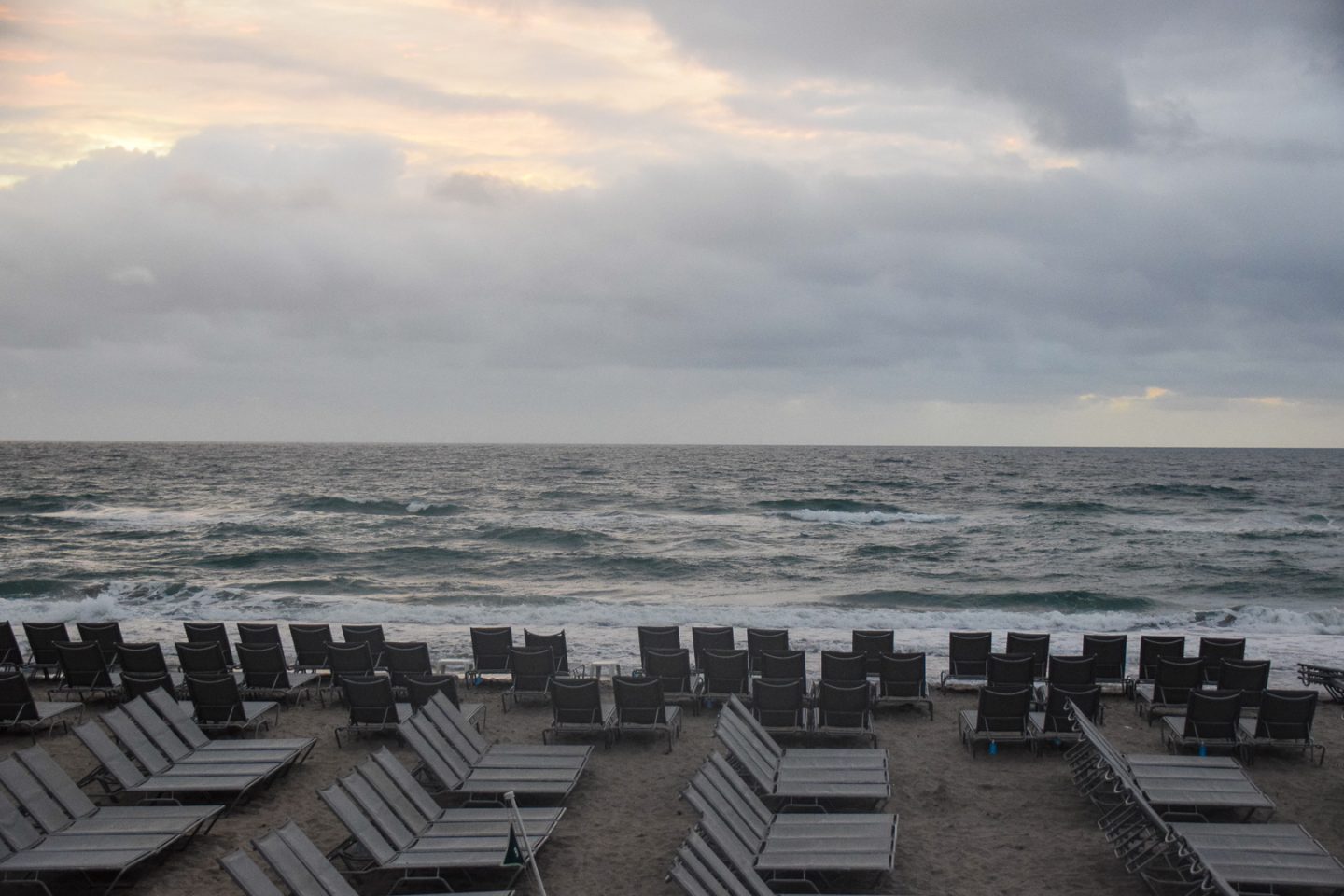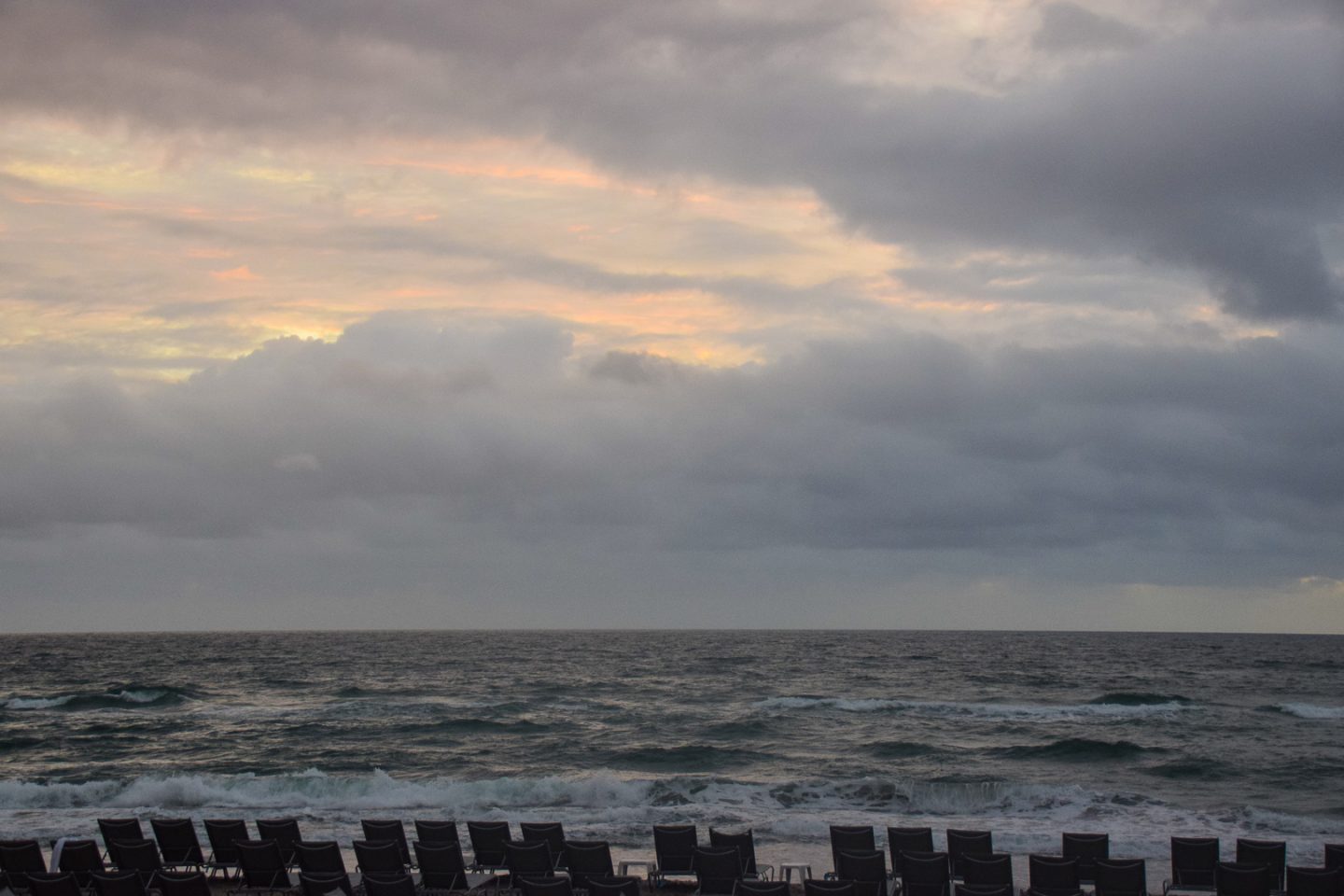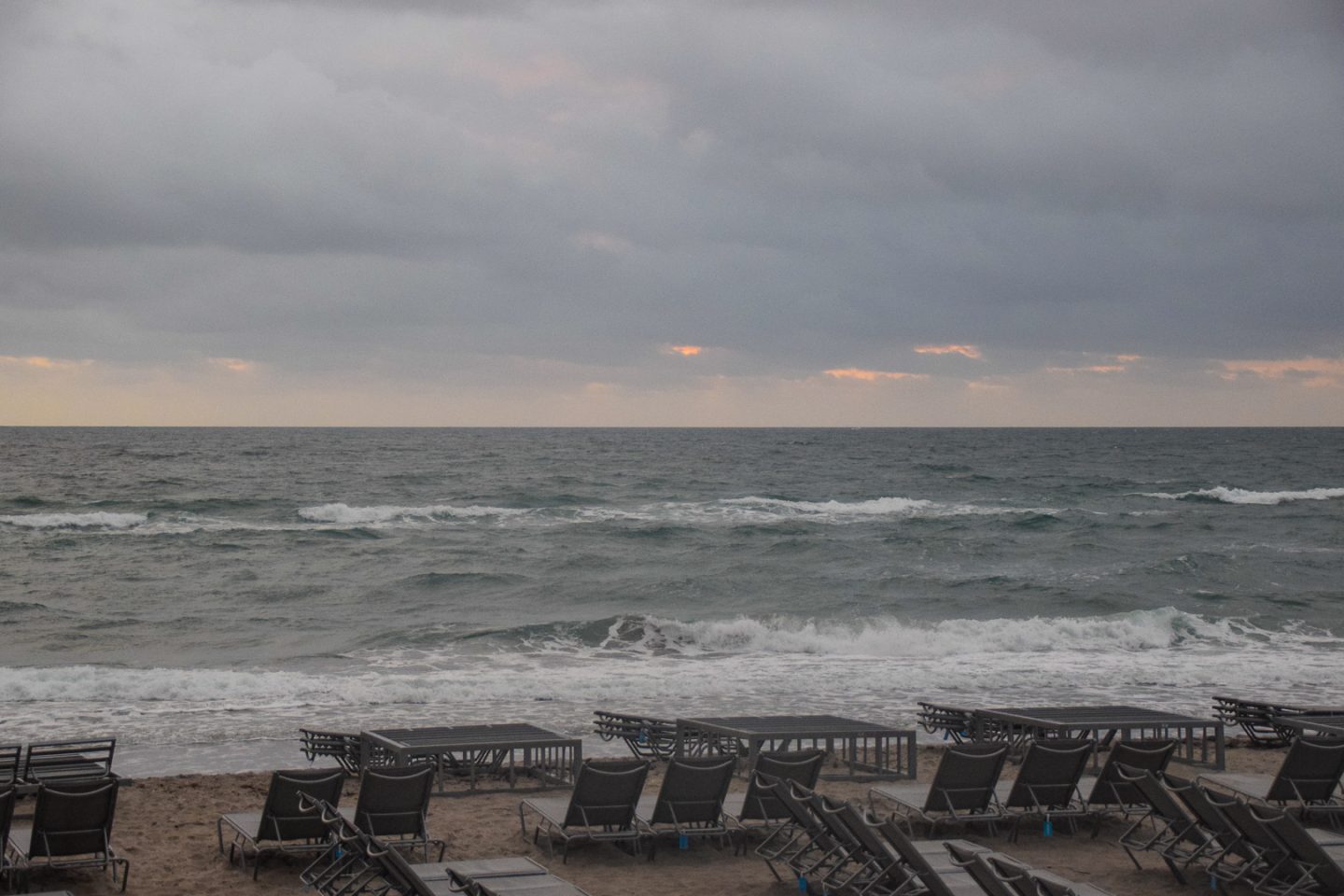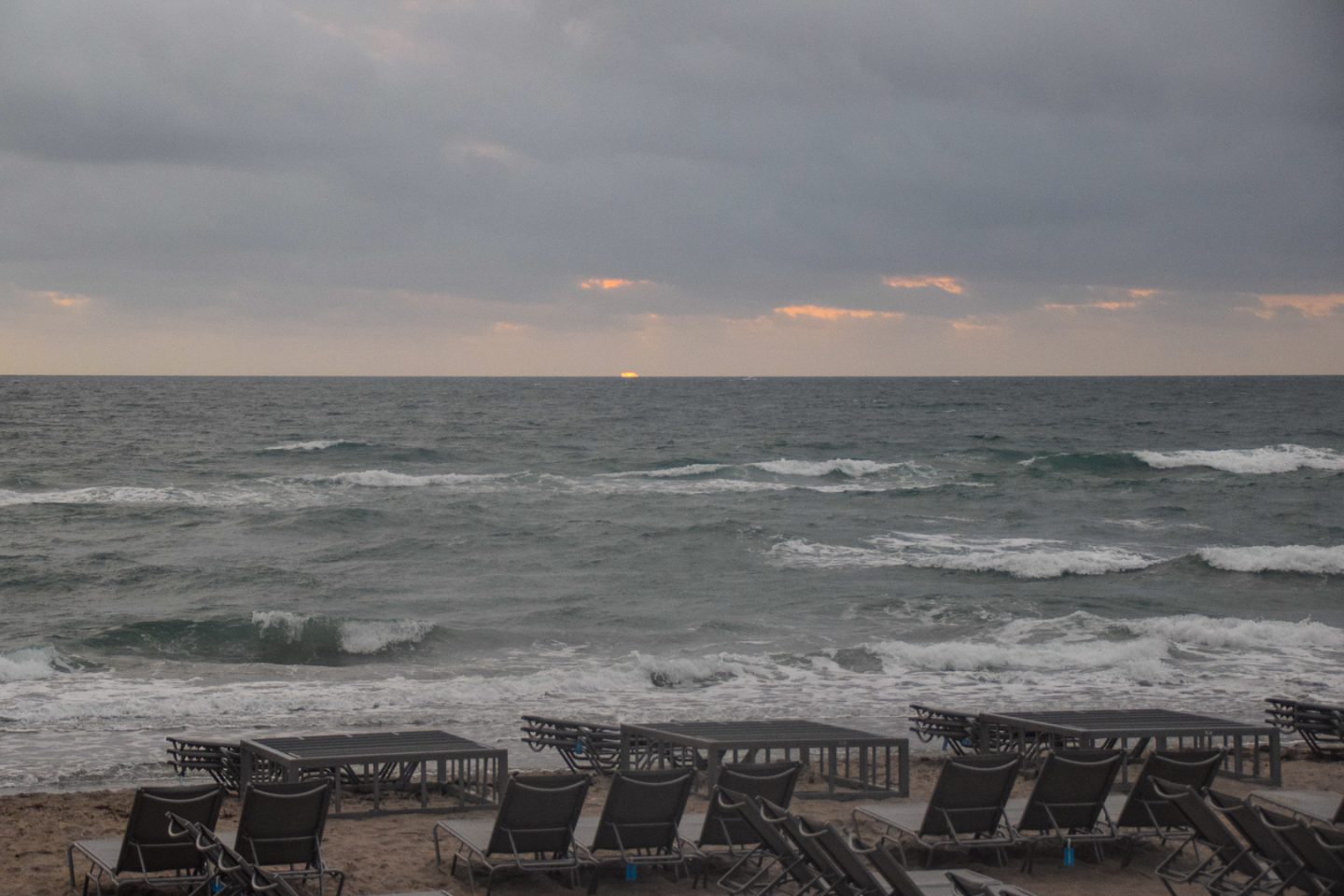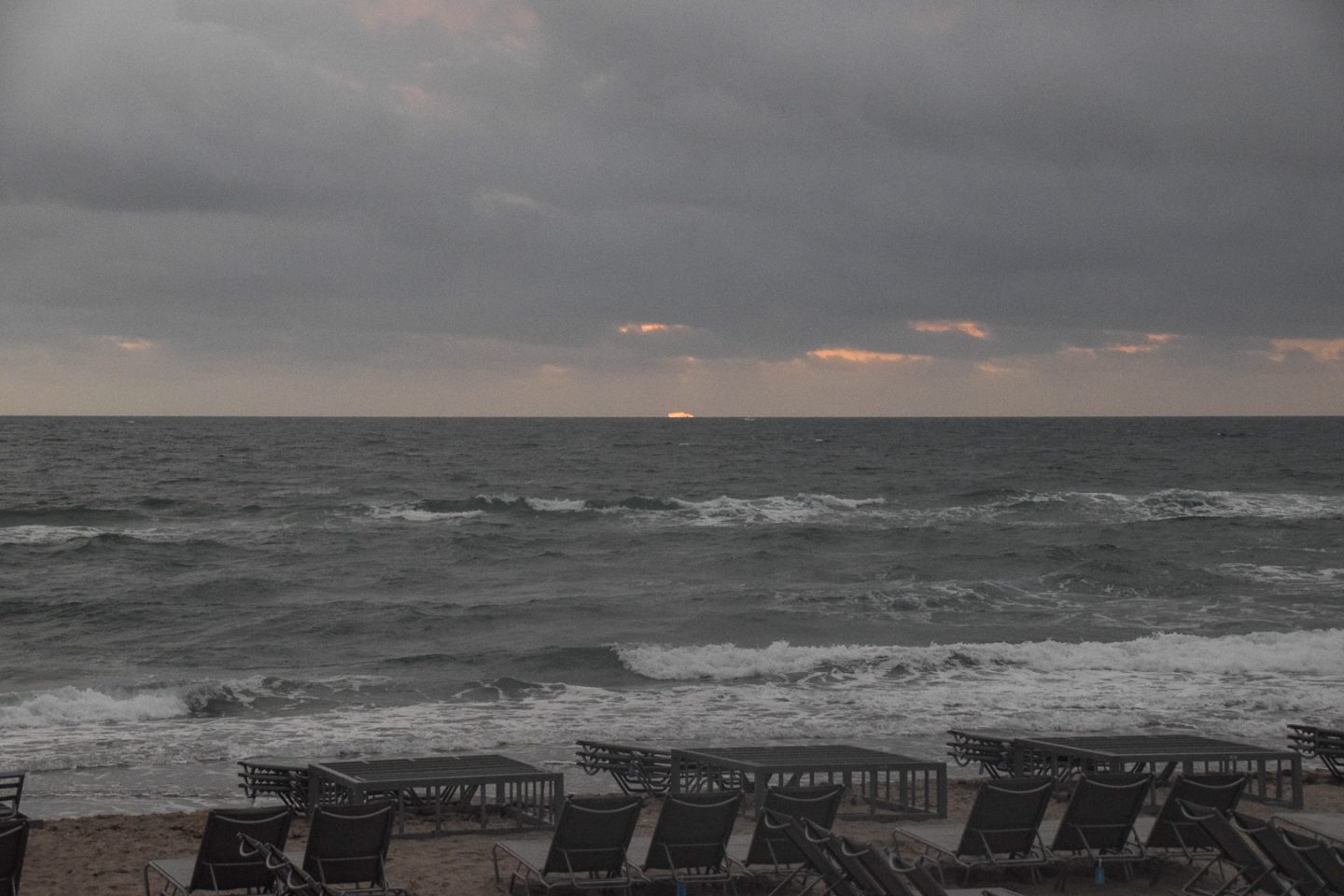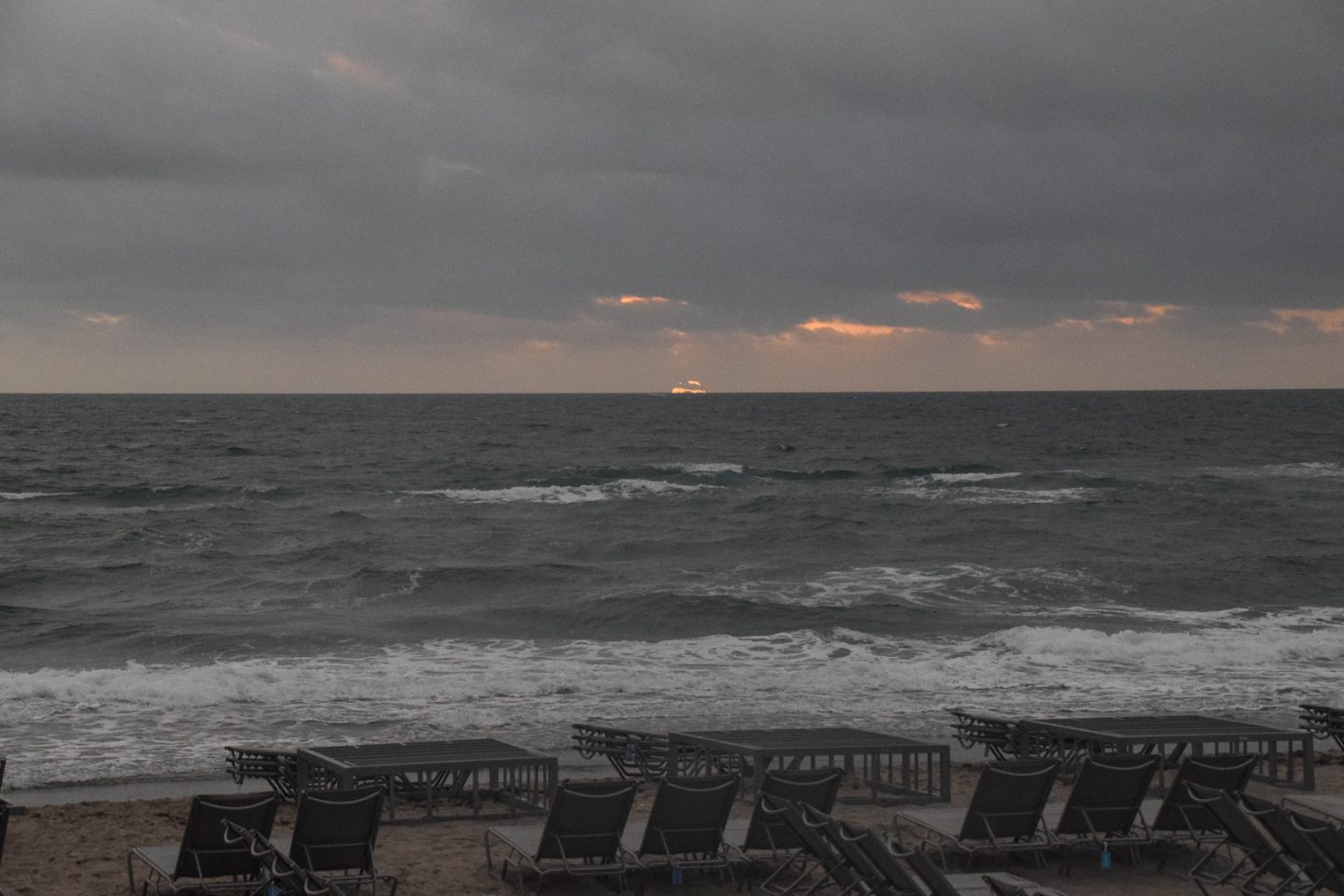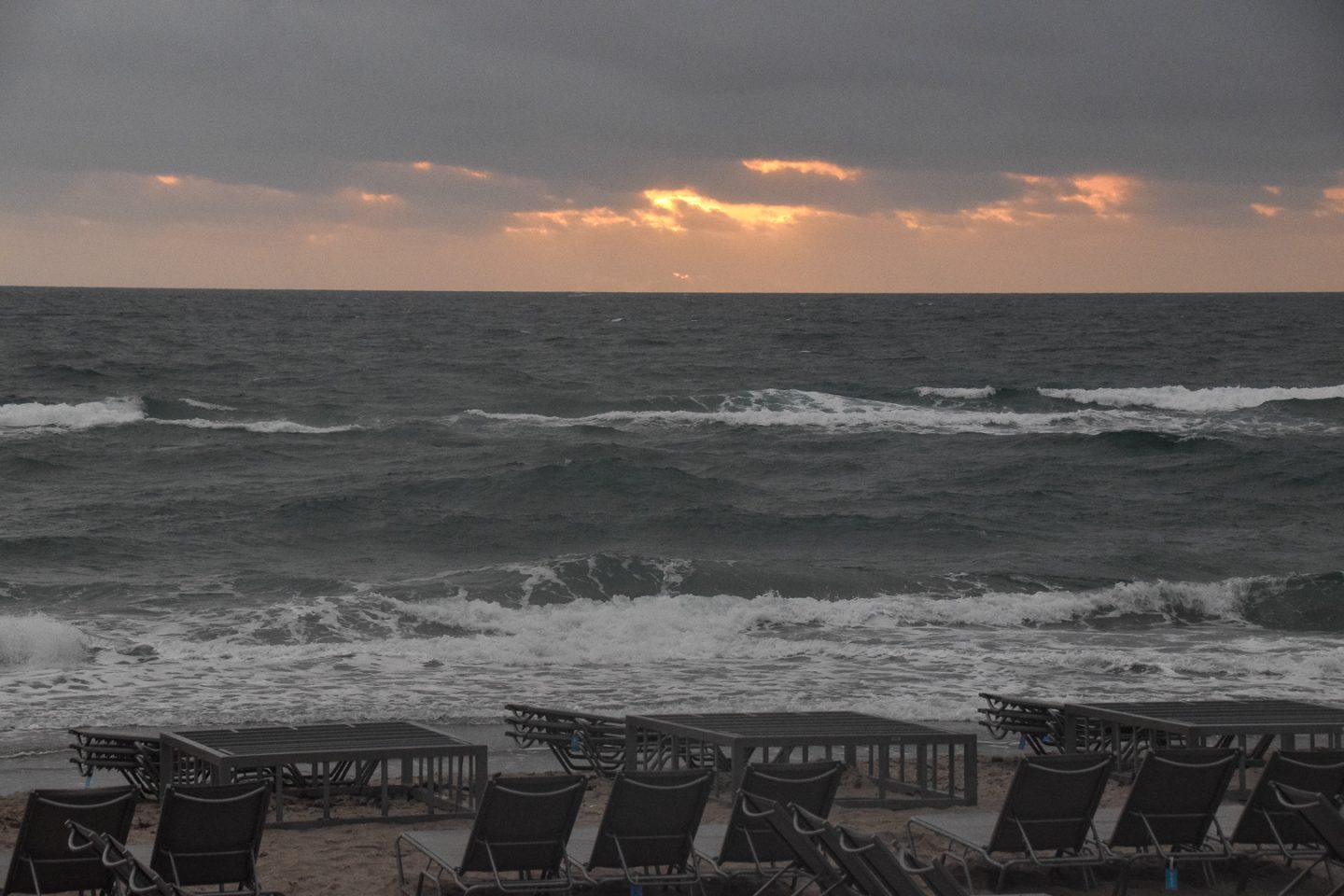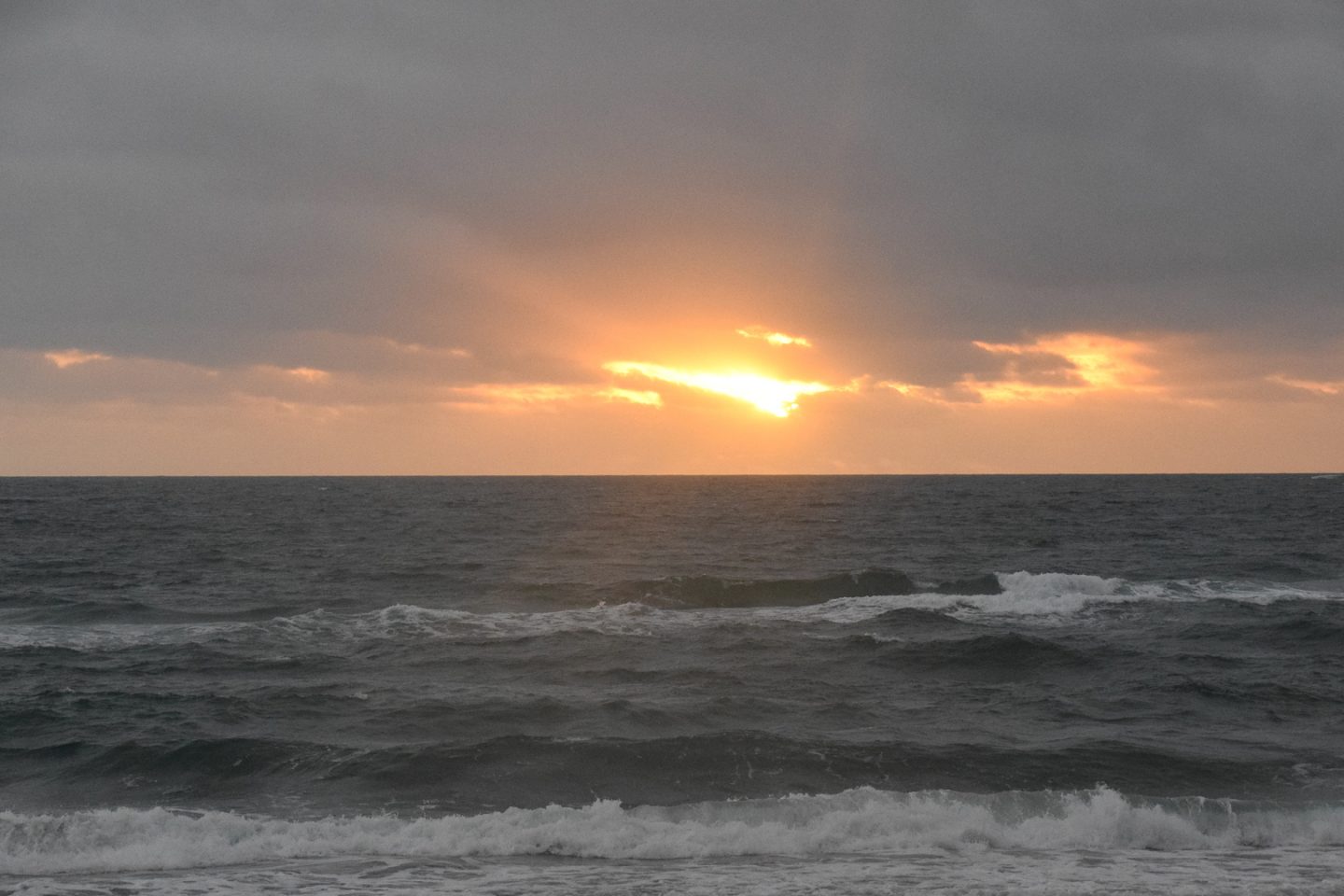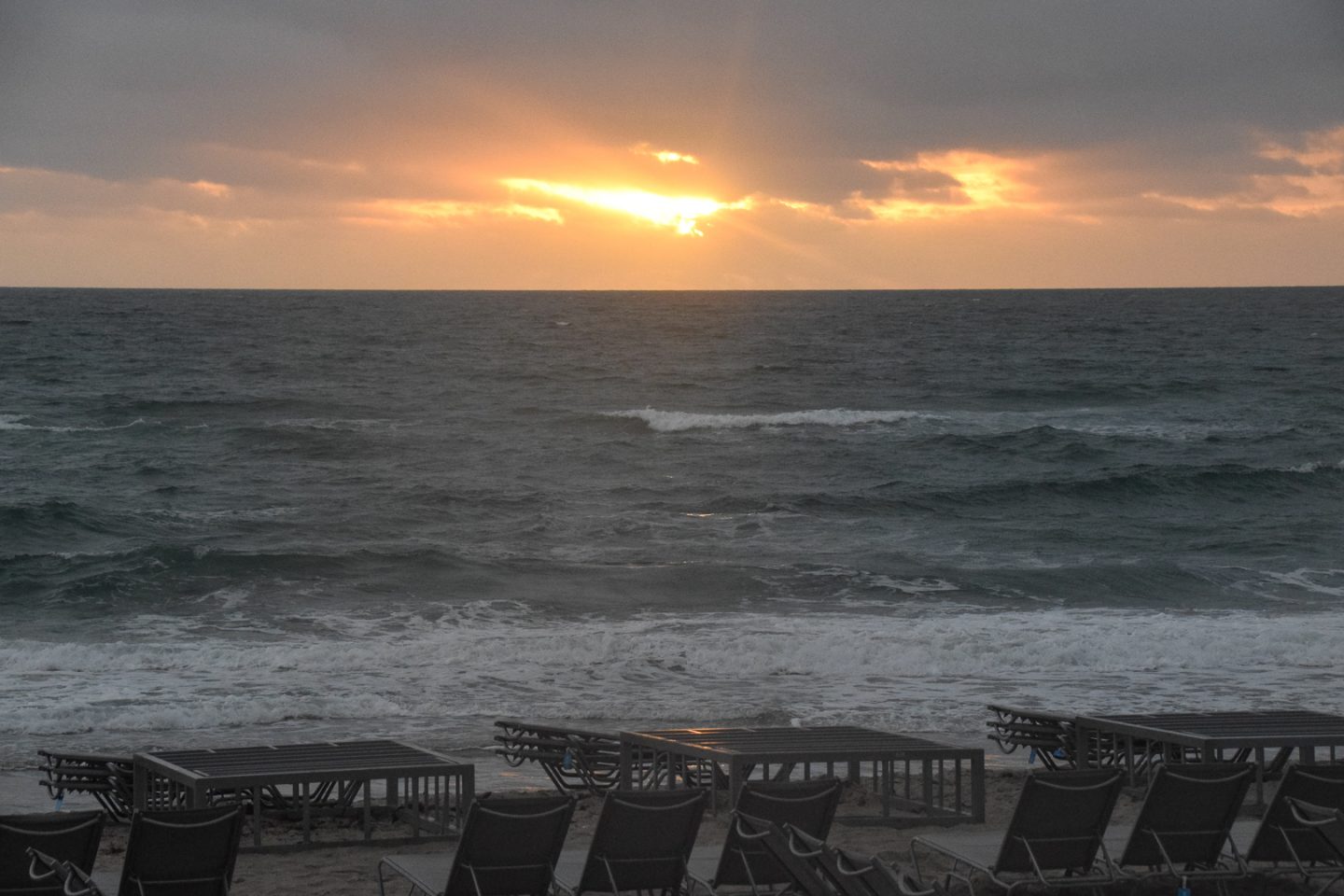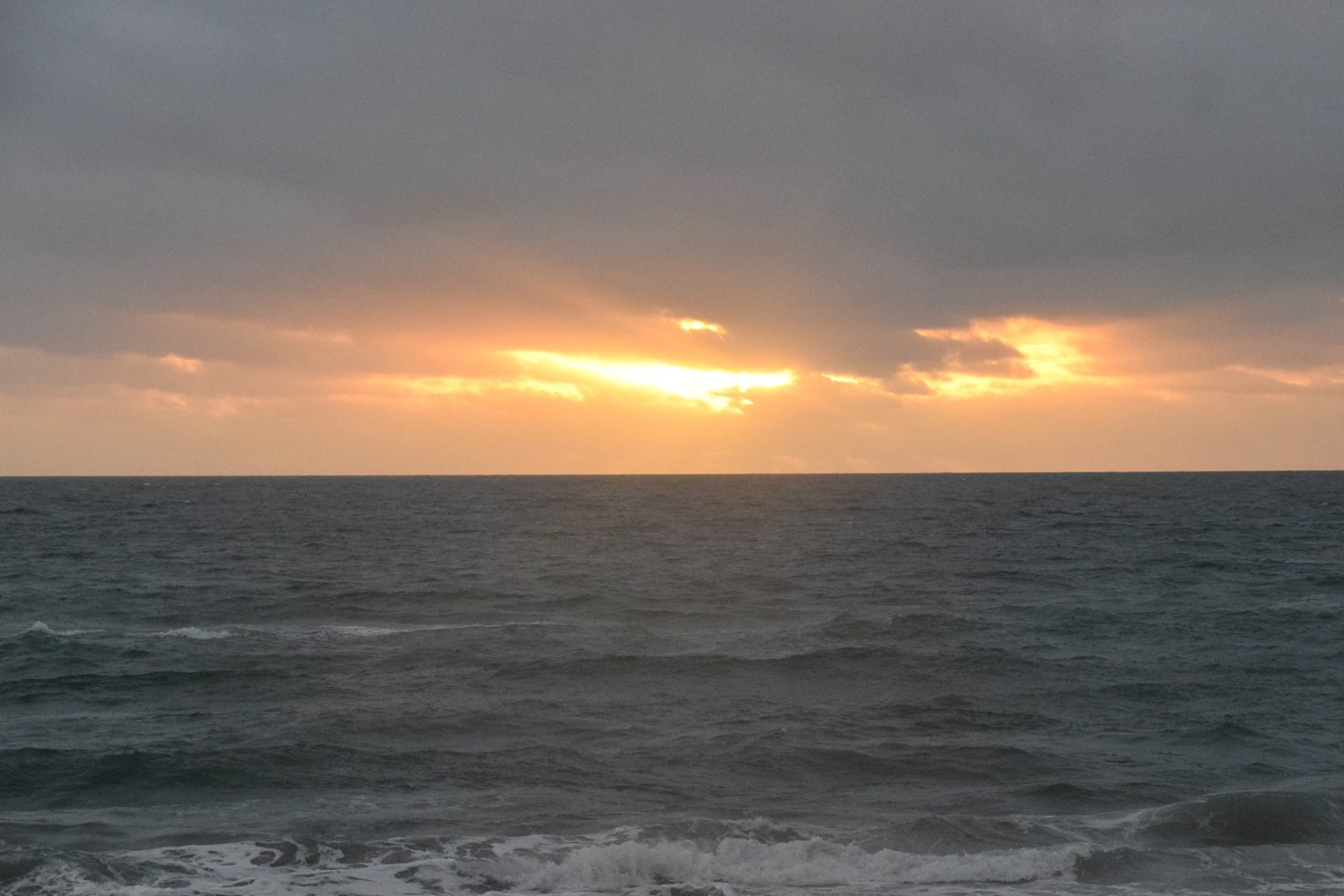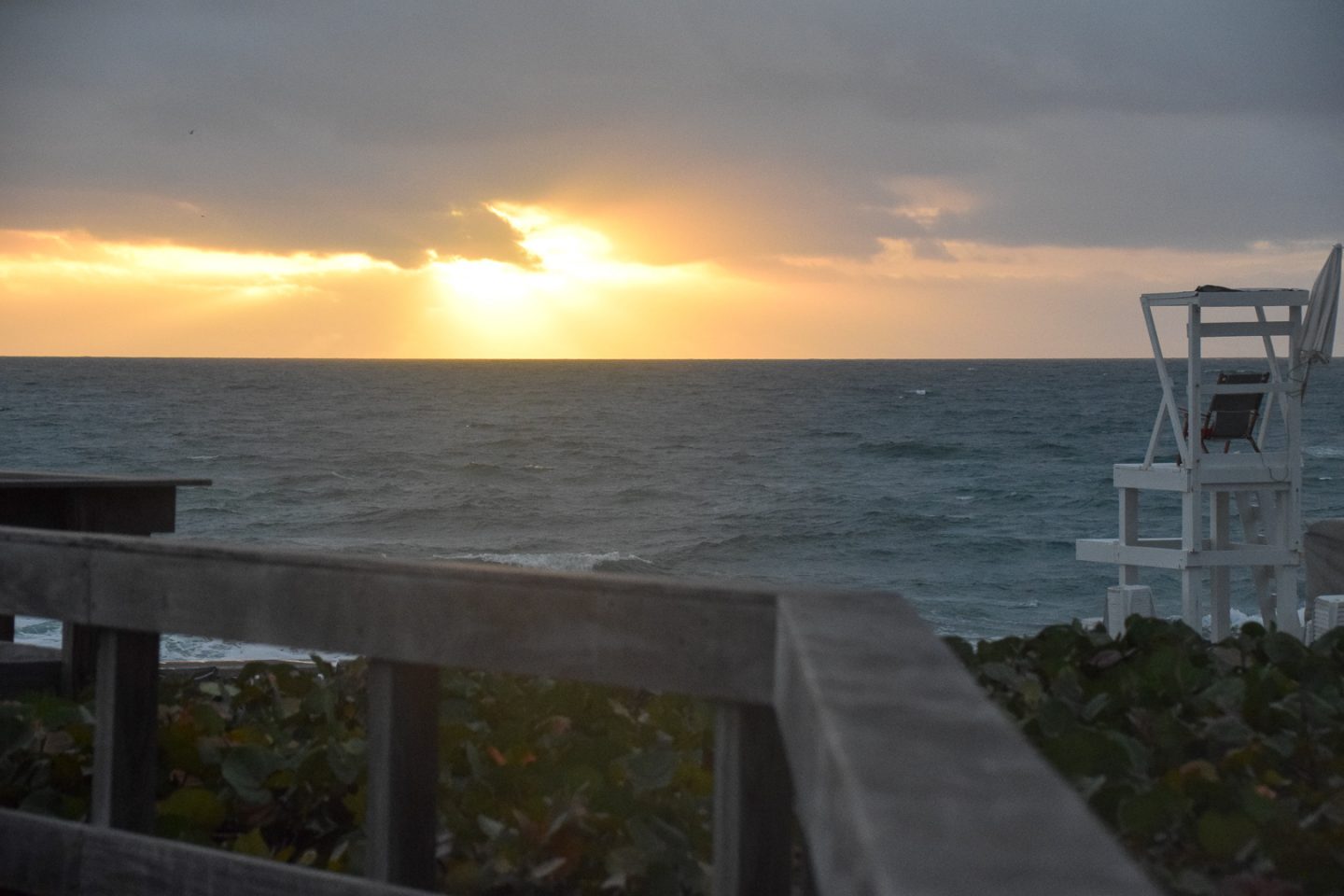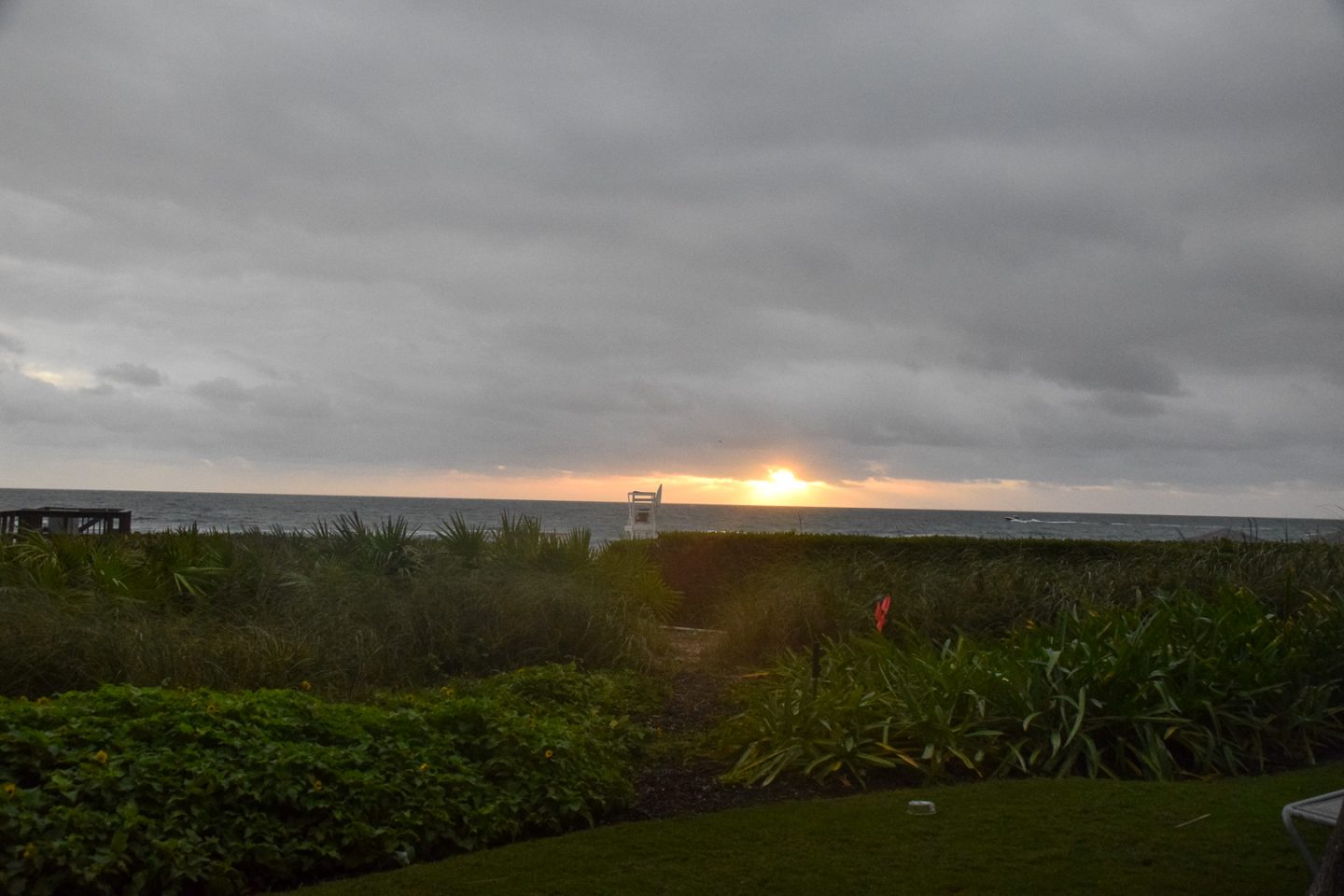 It was another cloudy day and it even started pouring like crazy while the kids were in the pool!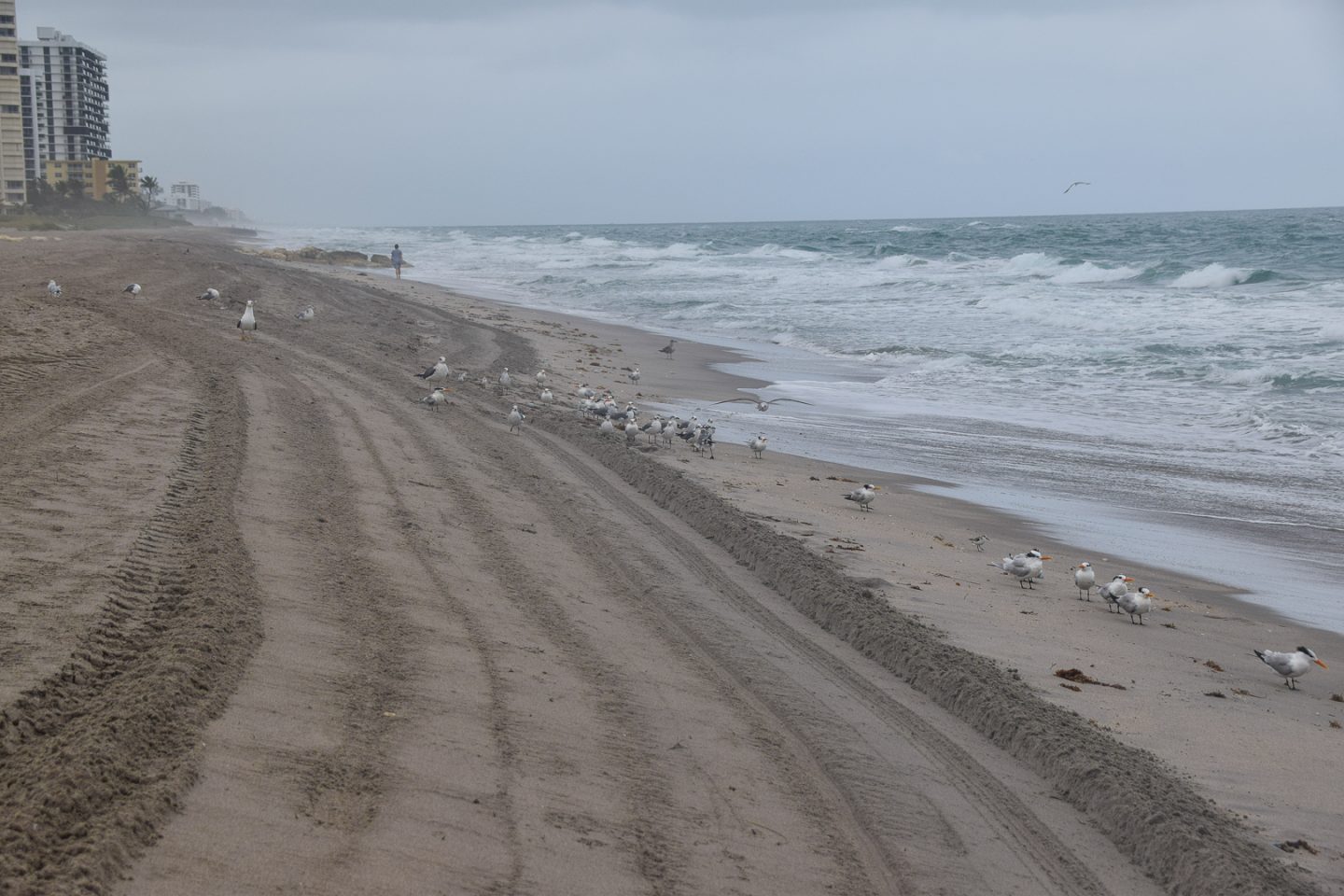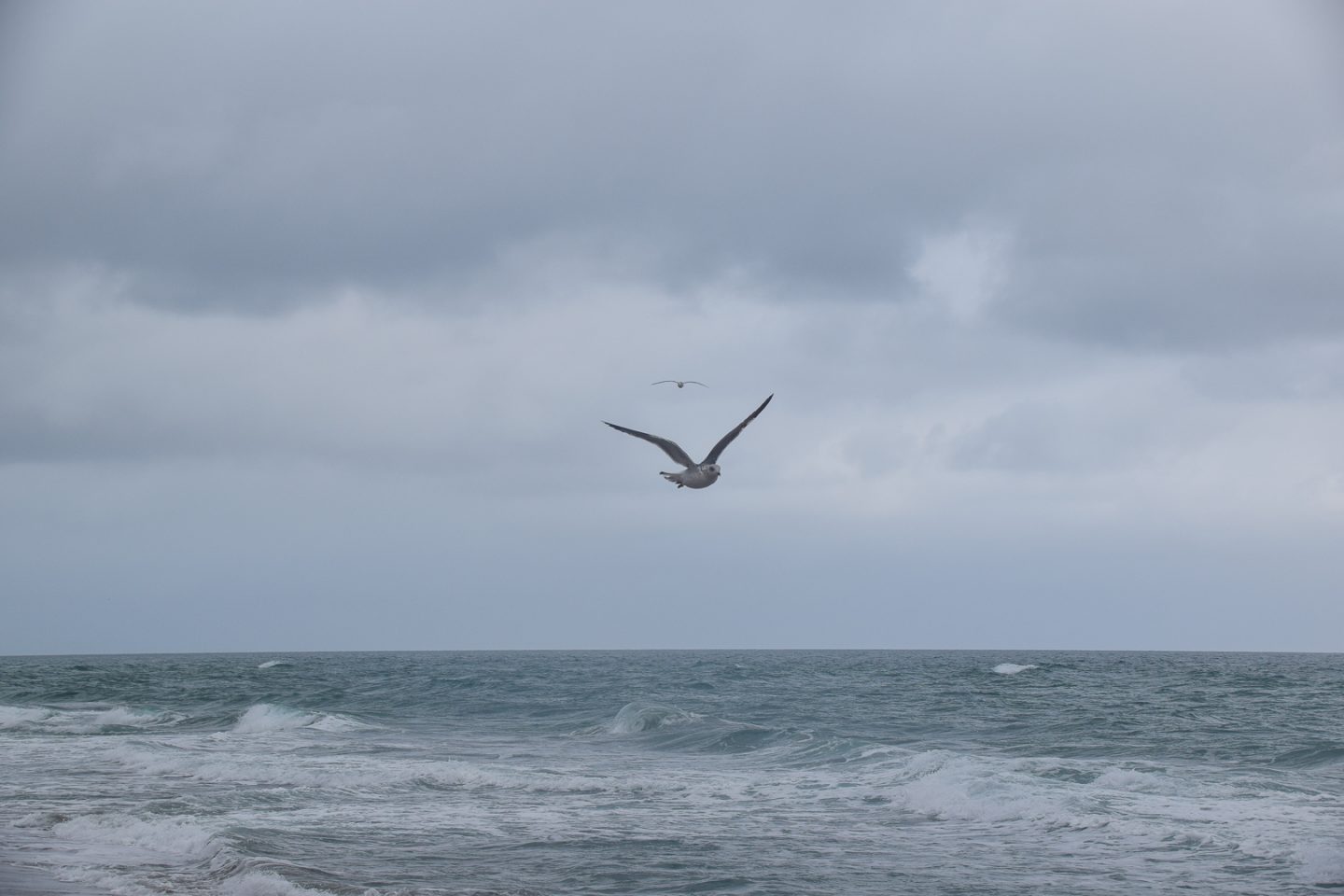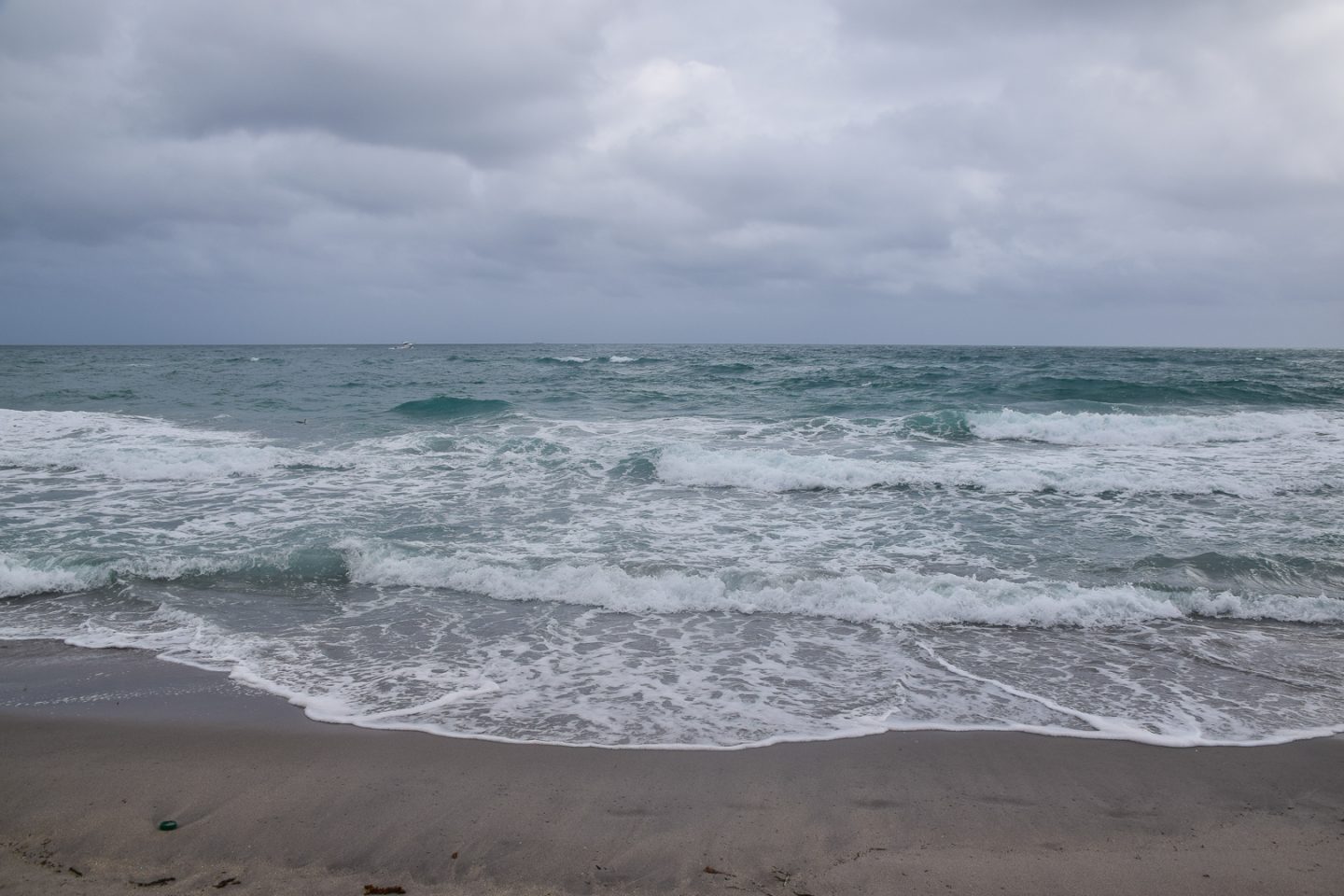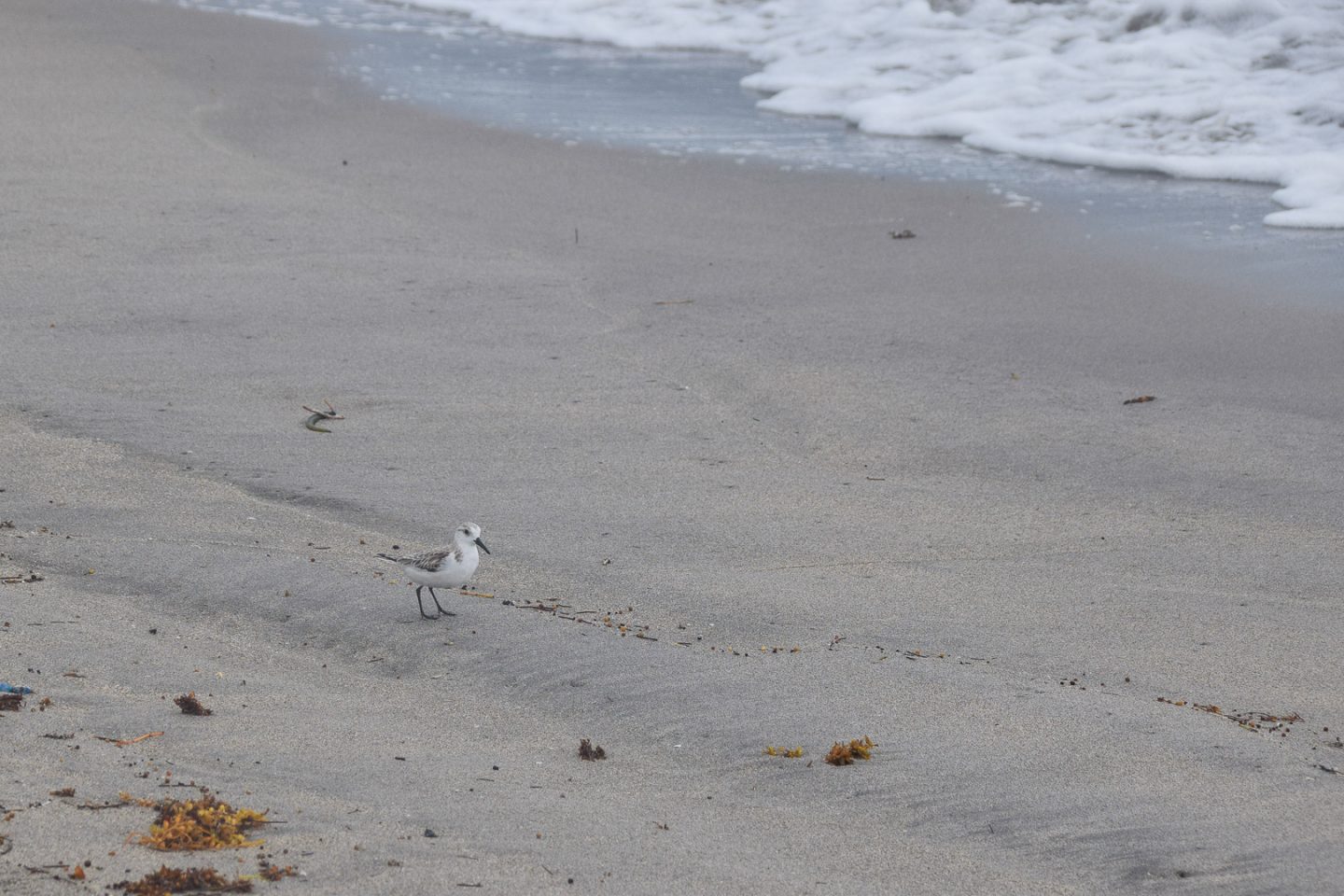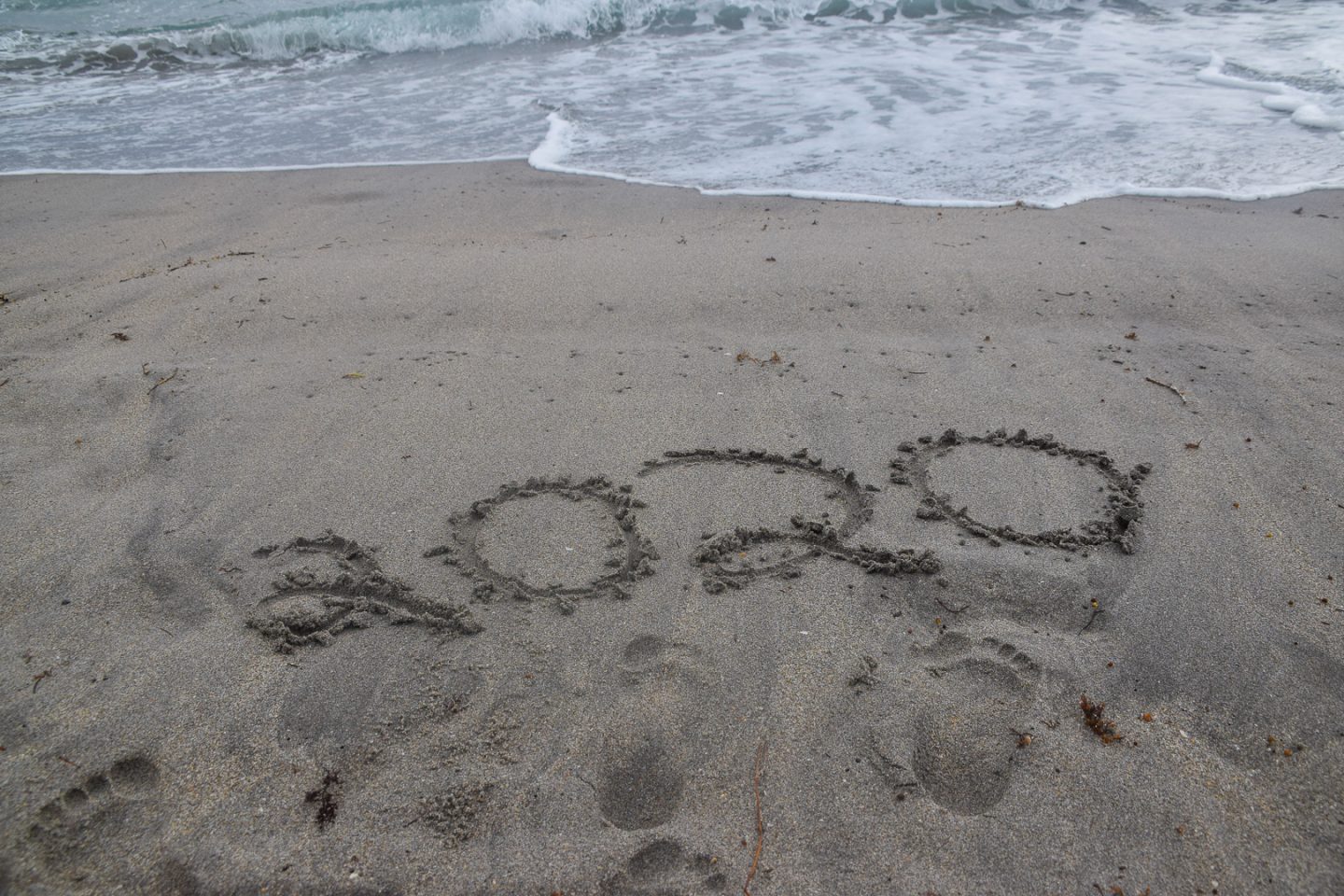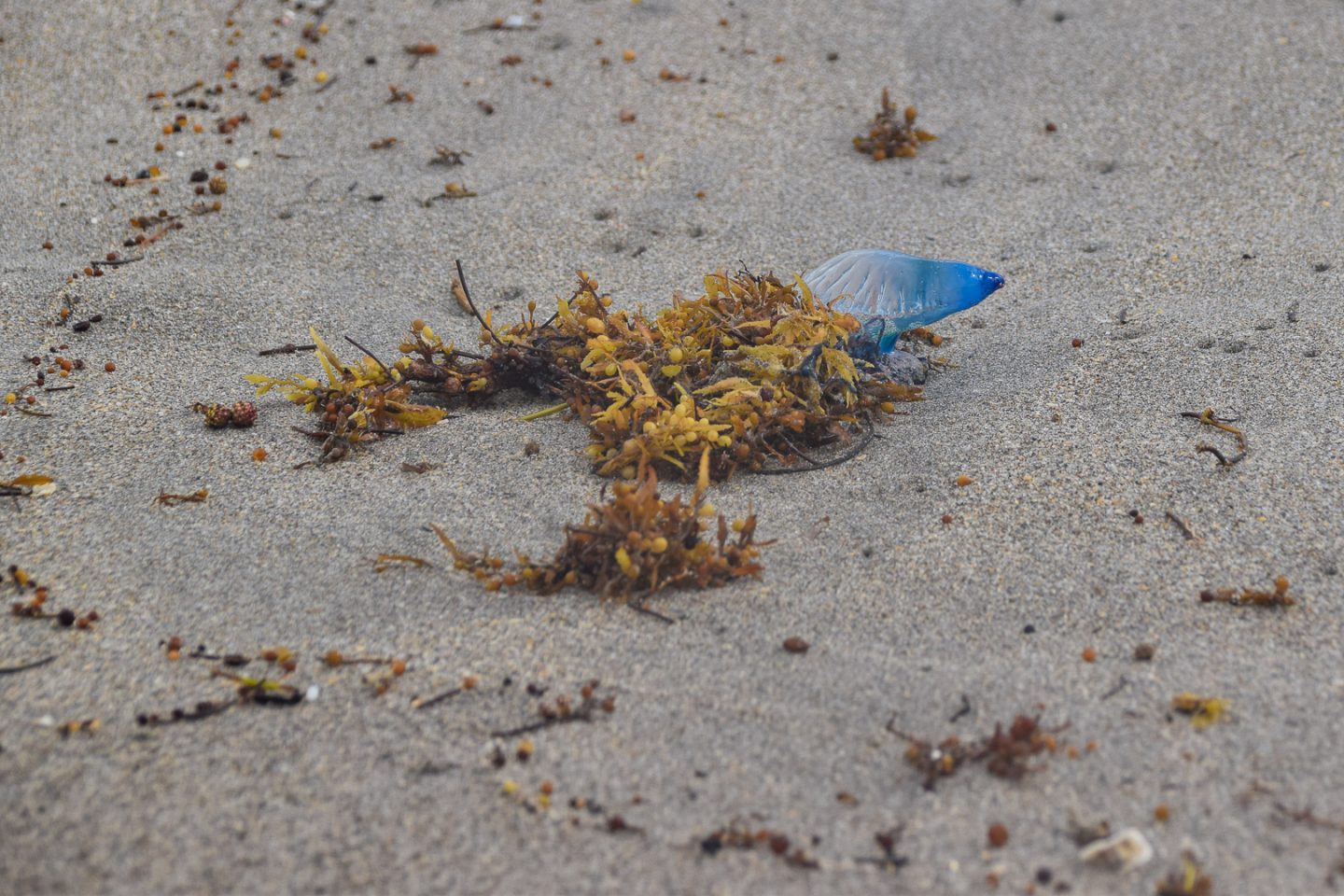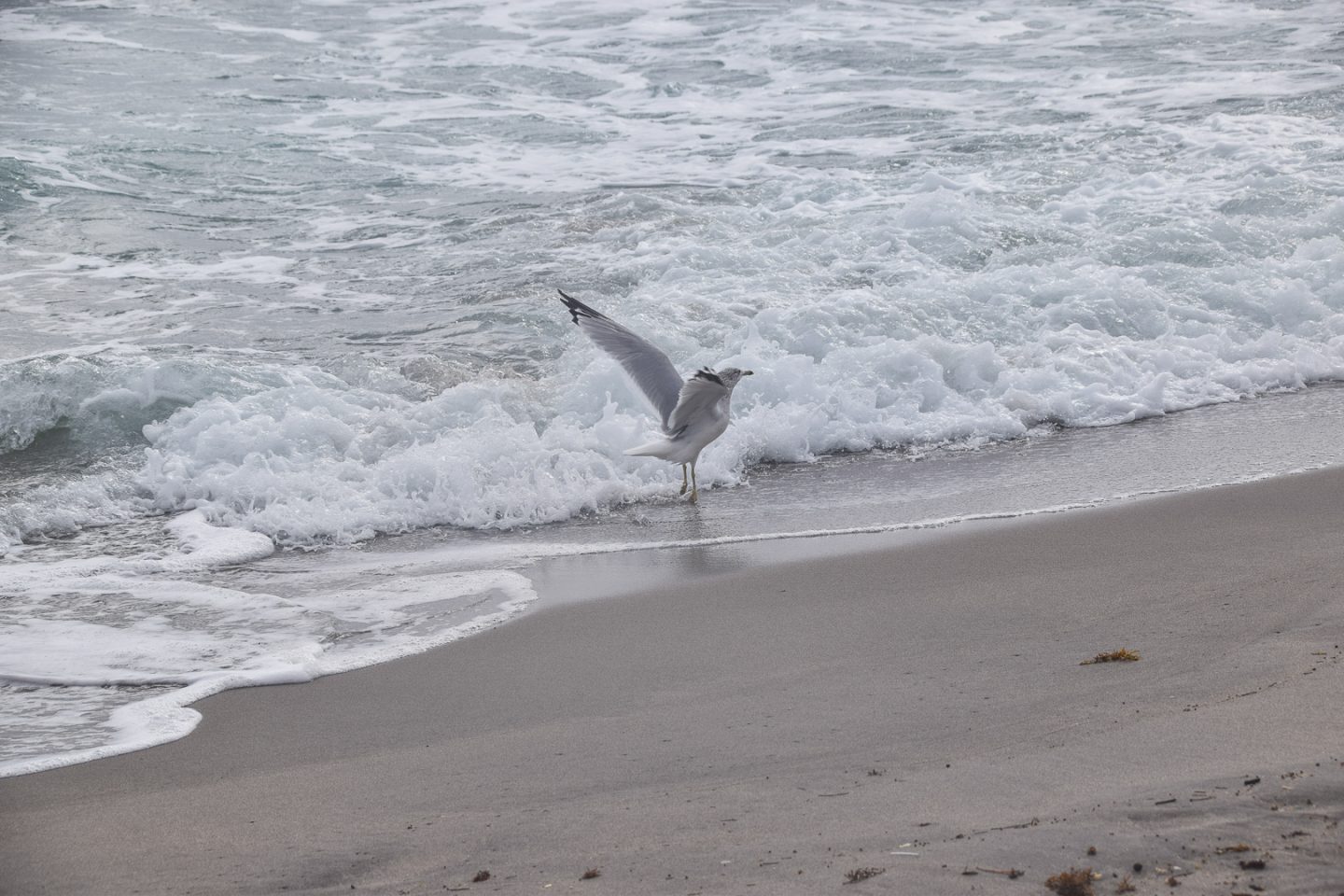 Gabbie and I both got hair wraps and I just took mine out the other day. And my toe is still sore from dropping my laptop on it.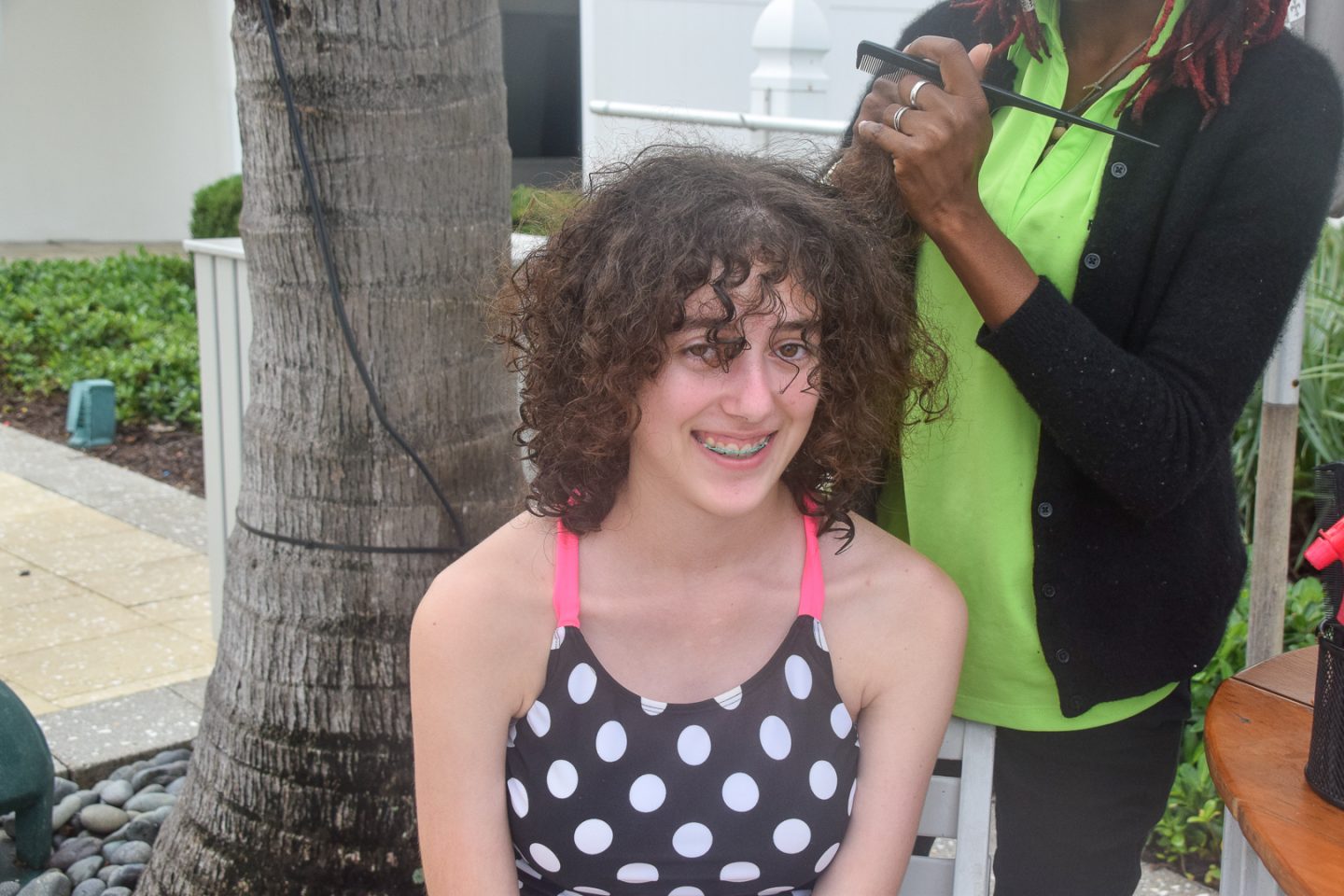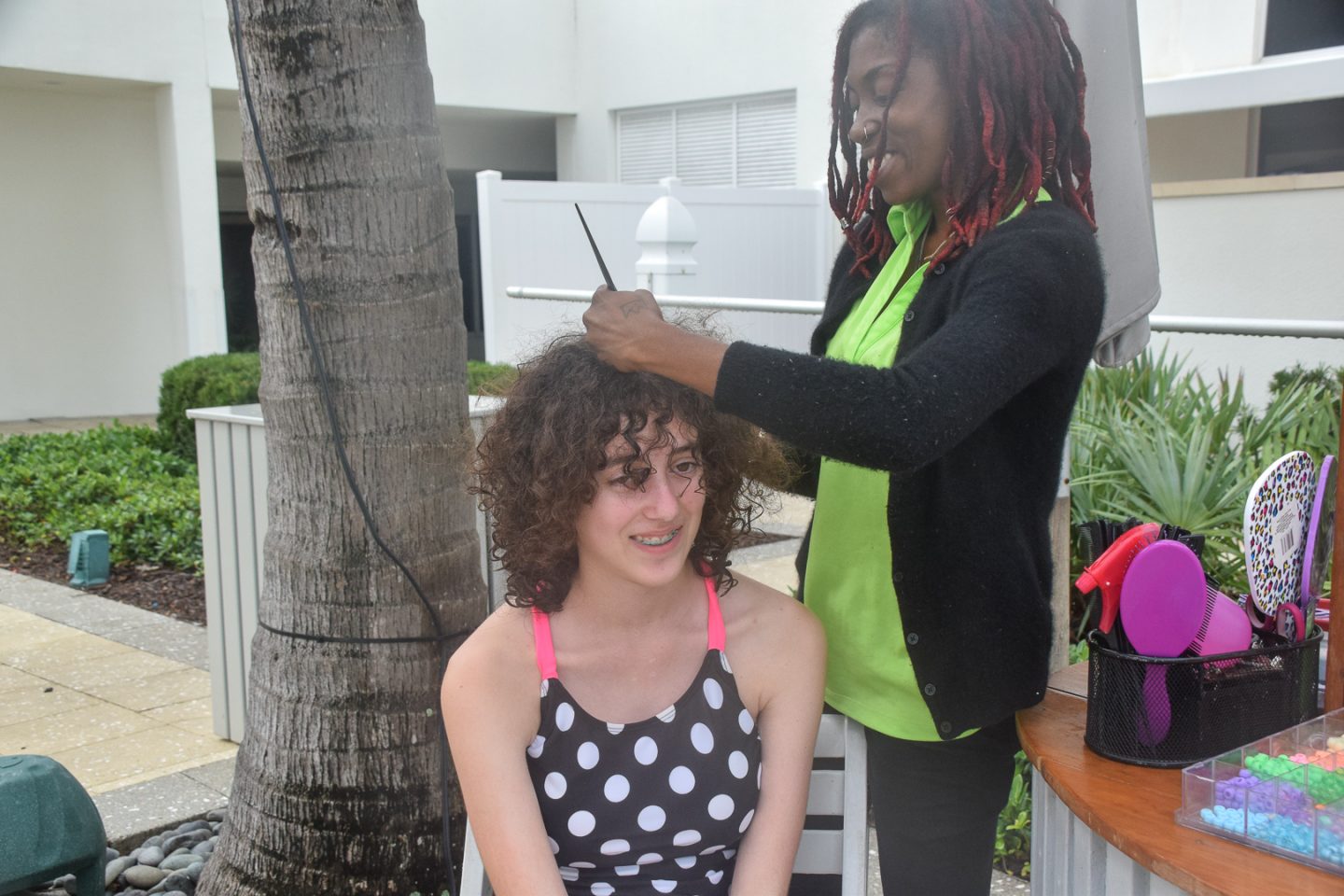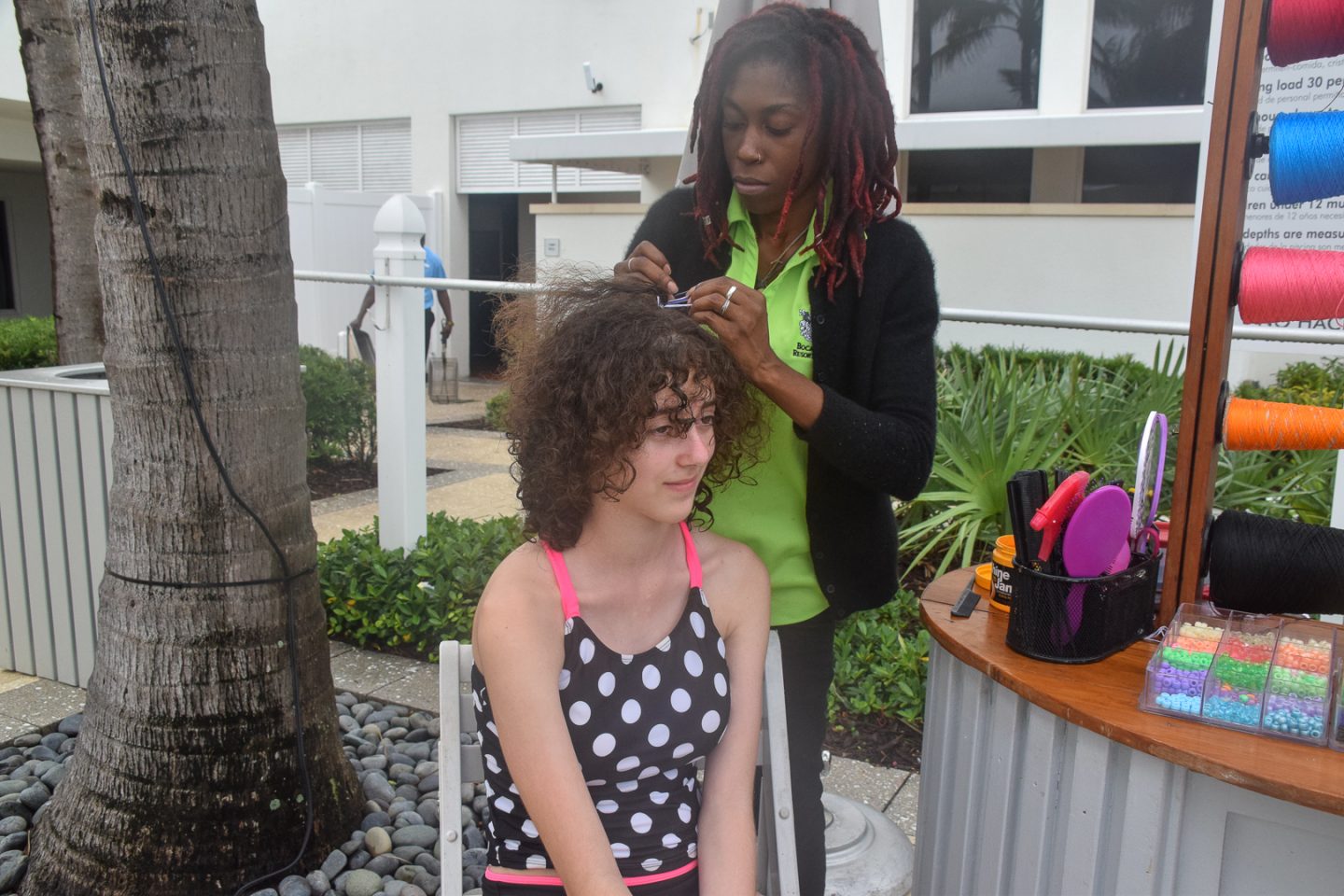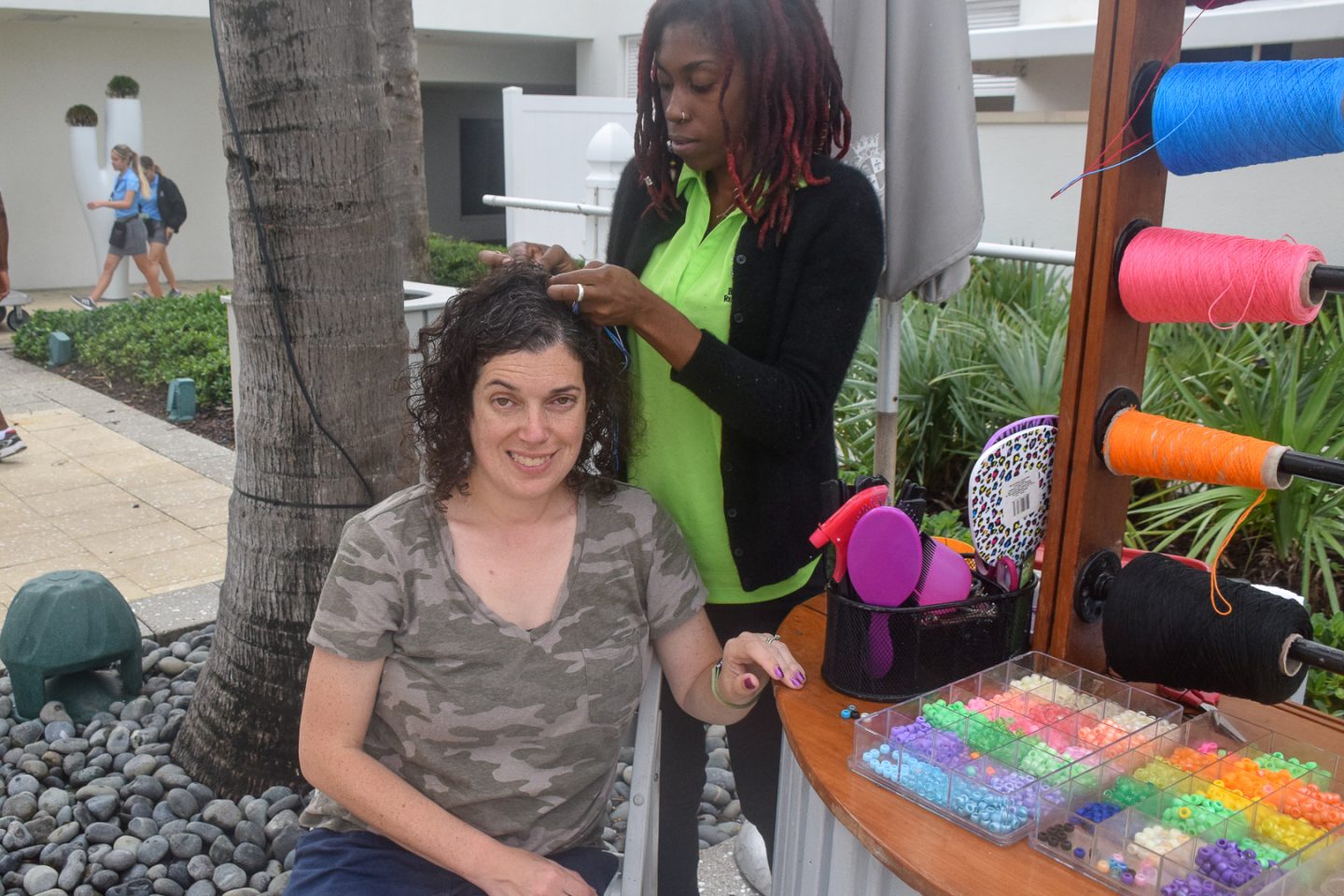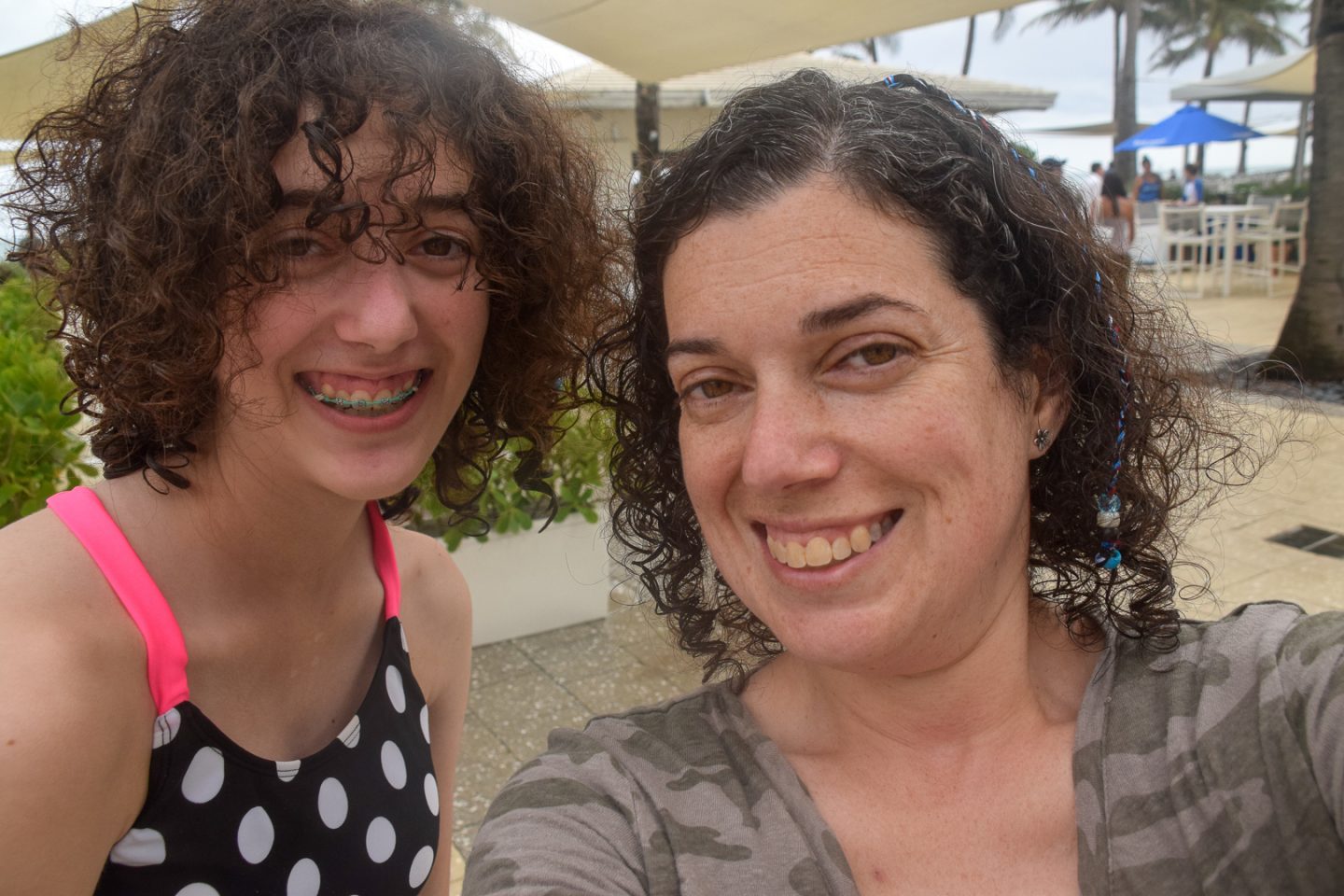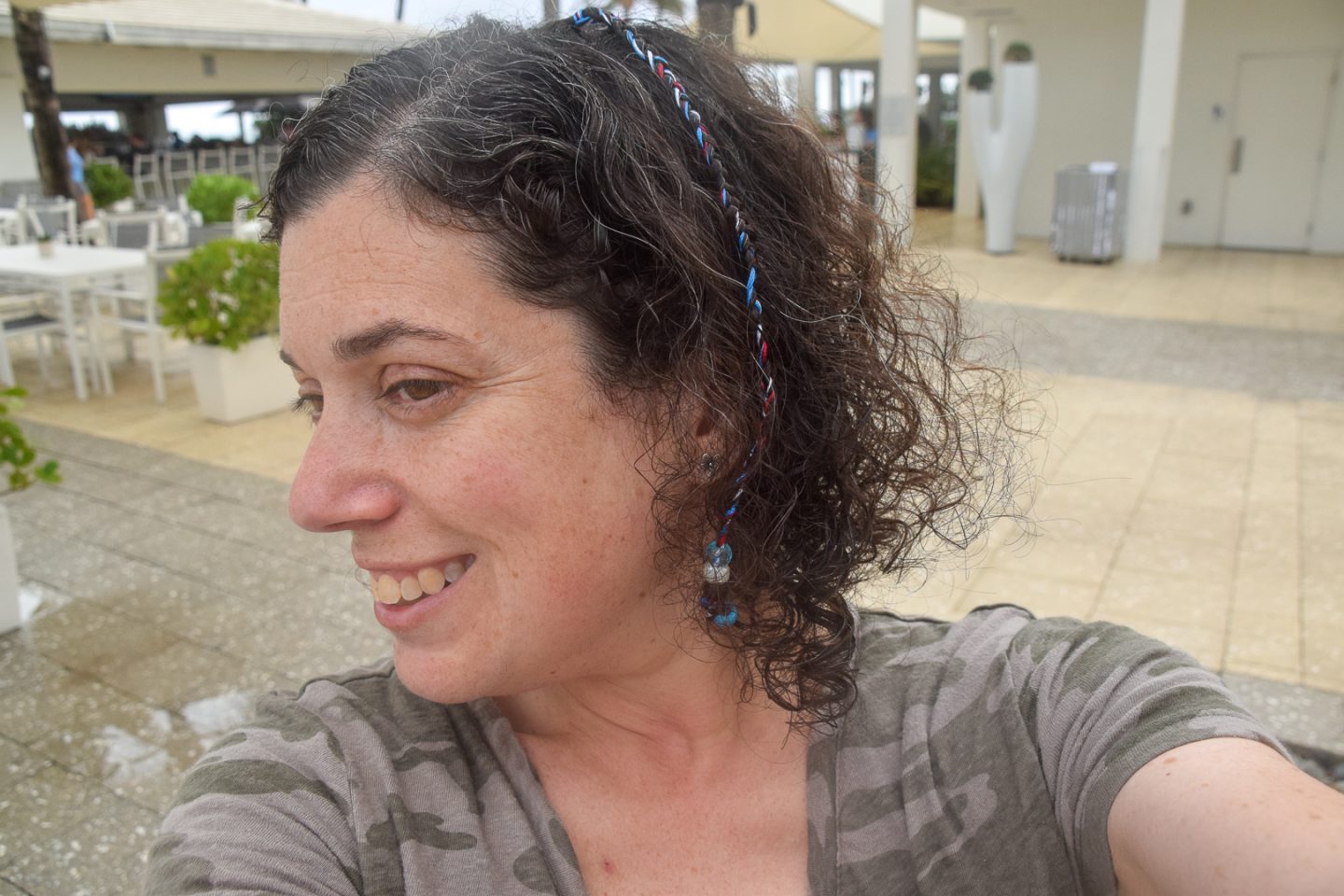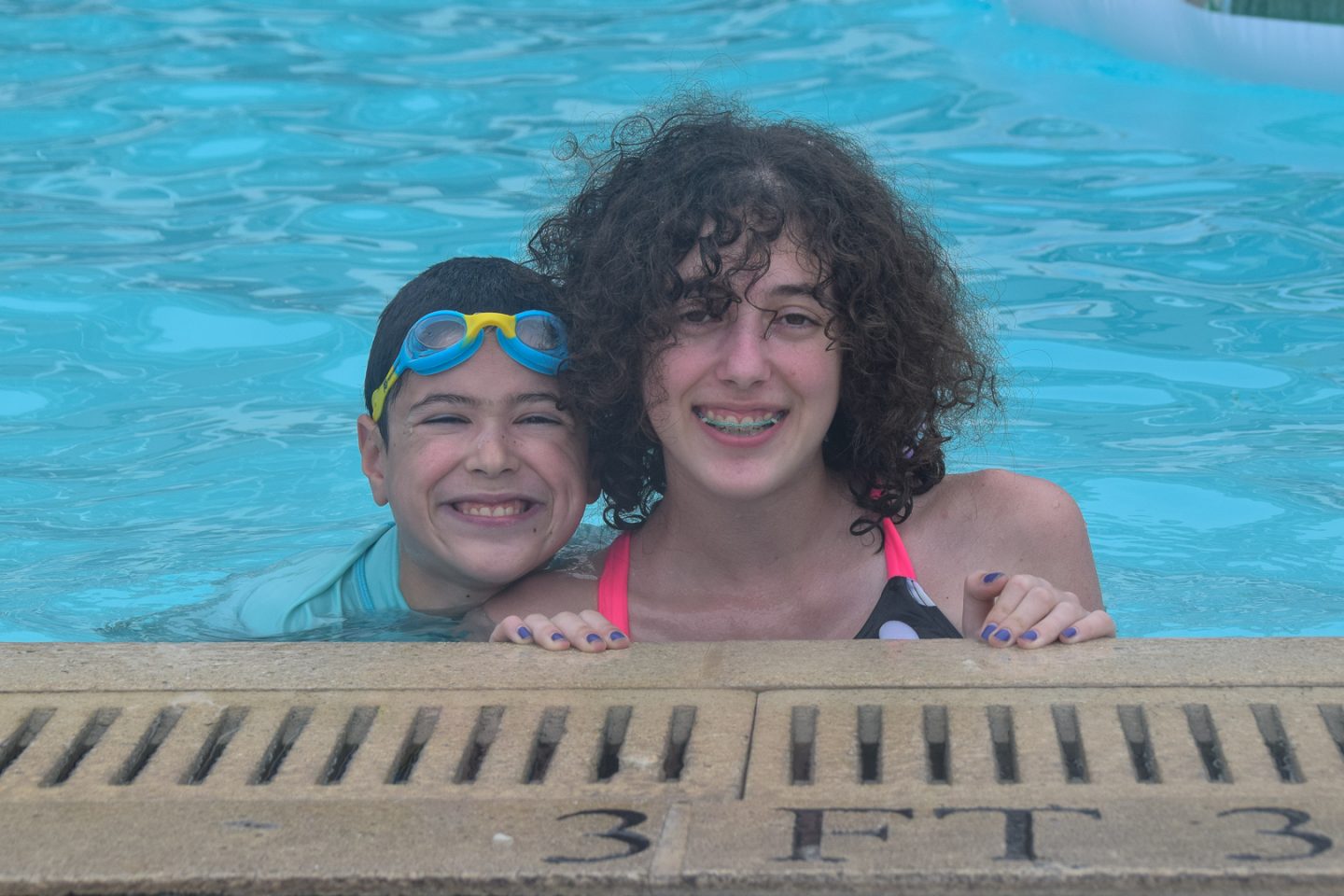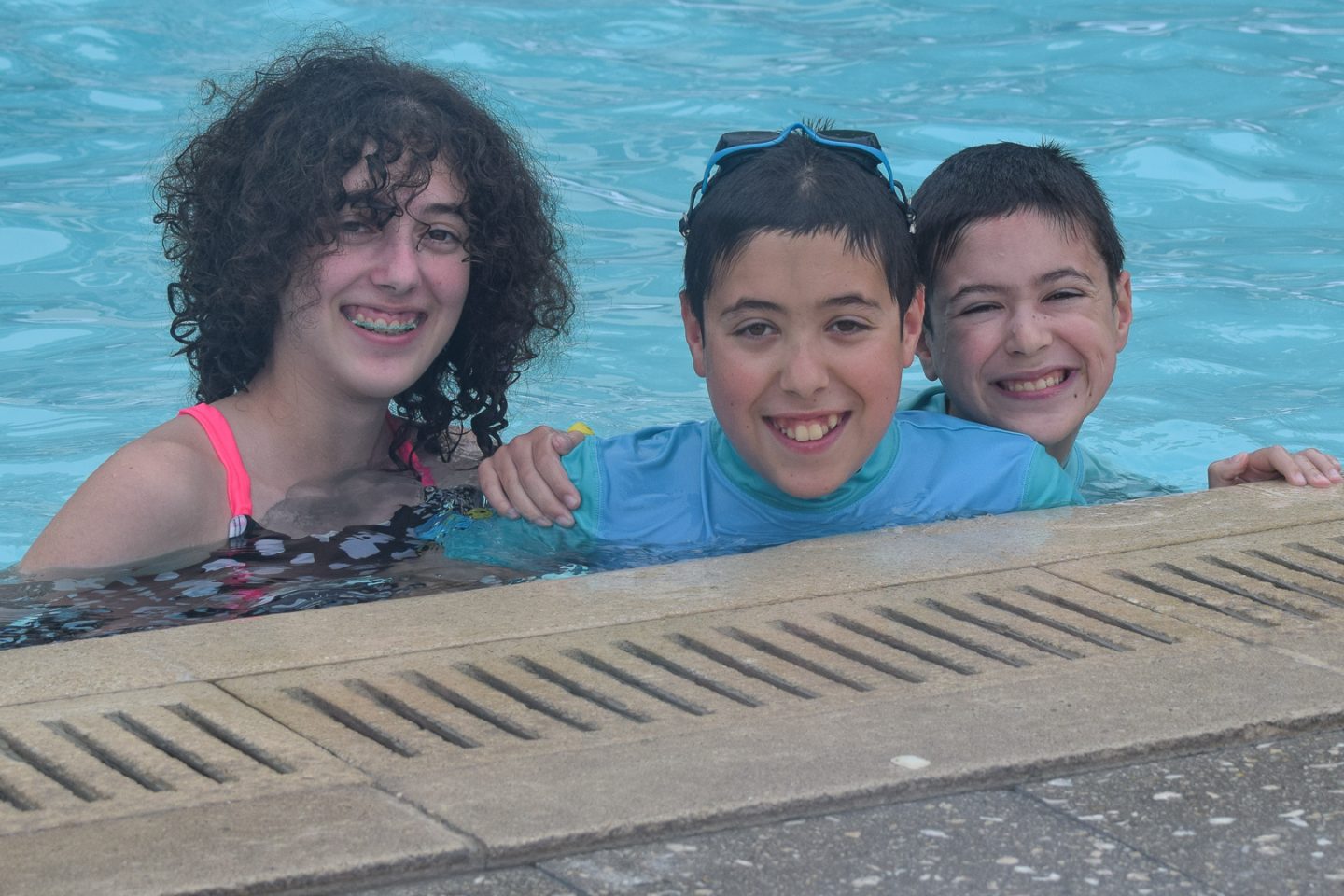 I would say last year was a better time overall, but we still had fun at the Boca Beach Club!