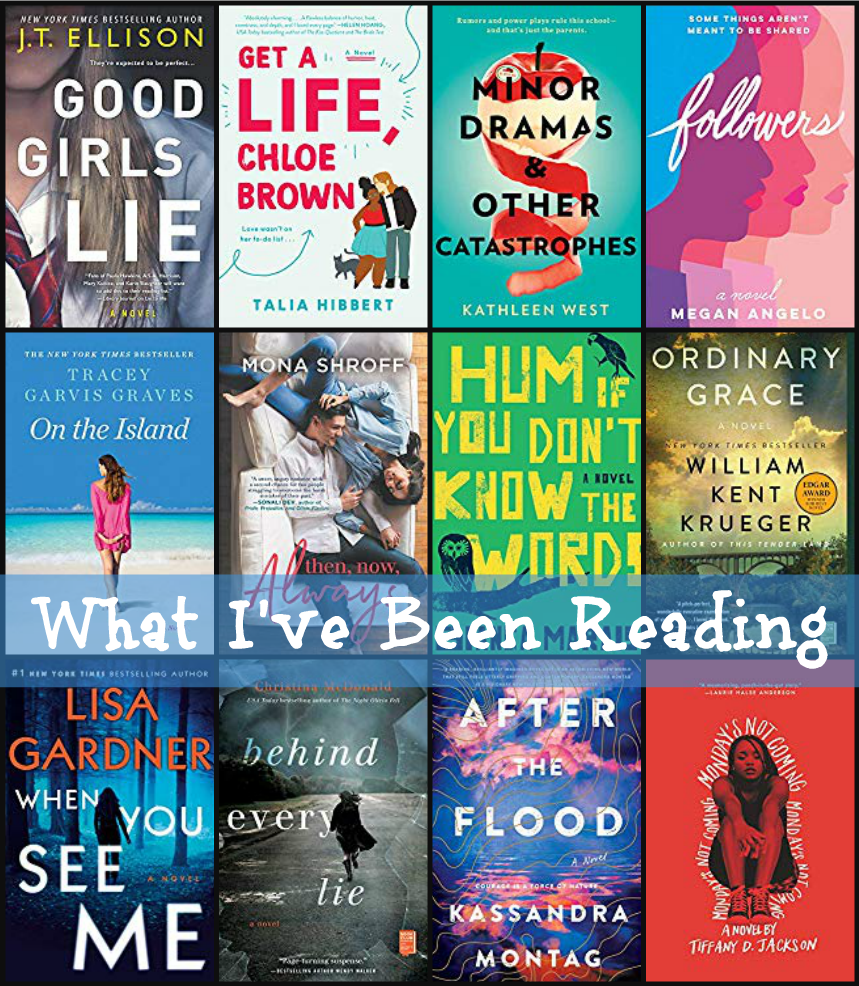 It's time for my monthly book review post! These are the books that I finished in January. I will be linking up this post with the Show Us Your Books Link Up, and as always, the Amazon links to the books I've read are affiliate links and if you use them and make a purchase, I may receive a small commission. If you've read any of these books or are interested in them, I'd love to hear about it in the comments! I also read four books that I reviewed separately: Lucky Caller, Woven In Moonlight, Groomed and Fish Out of Water.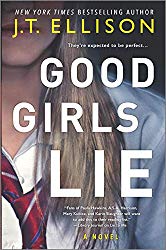 Title: Good Girls Lie
Author: JT Ellison
Genre: Thriller
Publisher: MIRA, 12/30/19
Source: TLC Book Tours
Why I Read It: Sent to me in exchange for an Instagram share.
My Rating: 4 Stars
This first book I finished in 2020 was actually started in 2019 and I read it on our road trip. I found it a bit predictable, although it did keep my interest.
"Goode girls don't lie…Perched atop a hill in the tiny town of Marchburg, Virginia, The Goode School is a prestigious prep school known as a Silent Ivy. The boarding school of choice for daughters of the rich and influential, it accepts only the best and the brightest. Its elite status, long-held traditions and honor code are ideal for preparing exceptional young women for brilliant futures at Ivy League universities and beyond. But a stranger has come to Goode, and this ivy has turned poisonous. In a world where appearances are everything, as long as students pretend to follow the rules, no one questions the cruelties of the secret societies or the dubious behavior of the privileged young women who expect to get away with murder. When a popular student is found dead, the truth cannot be ignored. Rumors suggest she was struggling with a secret that drove her to suicide. But look closely…because there are truths and there are lies, and then there is everything that really happened."
I really enjoyed the boarding school setting of this book, complete with secret societies and hidden passageways. I predicted the twist though, and that may be a sign that I'm reading too many thrillers! I know a lot of people are loving this one, so don't take my less than stellar review as a reason not to check it out!
---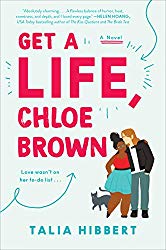 Title: Get a Life, Chloe Brown
Author: Talia Hibbert
Genre: Rom Com
Publisher: Avon, 11/5/19
Source: Book of the Month (Get your first month for $5!)
Why I Read It: Buddy Read, Catching up on BOTM picks.
My Rating: 4 Stars
The first book I both started and finished in 2020 was Get a Life, Chloe Brown, a rom com featuring a black protagonist with fibromyalgia – talk about representation! Many people called this one of their favorite books of the year, but for me, I liked it but didn't love it.
"Chloe Brown is a chronically ill computer geek with a goal, a plan, and a list. After almost—but not quite—dying, she's come up with seven directives to help her 'Get a Life,' and she's already completed the first: finally moving out of her glamorous family's mansion. The next items?
Enjoy a drunken night out.
Ride a motorcycle.
Go camping.
Have meaningless but thoroughly enjoyable sex.
Travel the world with nothing but hand luggage.
And… do something bad.
But it's not easy being bad, even when you've written step-by-step guidelines on how to do it correctly. What Chloe needs is a teacher, and she knows just the man for the job. Redford 'Red' Morgan is a handyman with tattoos, a motorcycle, and more sex appeal than ten-thousand Hollywood heartthrobs. He's also an artist who paints at night and hides his work in the light of day, which Chloe knows because she spies on him occasionally. Just the teeniest, tiniest bit. But when she enlists Red in her mission to rebel, she learns things about him that no spy session could teach her. Like why he clearly resents Chloe's wealthy background. And why he never shows his art to anyone. And what really lies beneath his rough exterior…"
Some parts of this book didn't hold my attention as well as I would have liked. Chloe and Red are attracted to each other and once they start hanging out, they quickly fall for each other. Both of these characters have baggage and worries, which of course they learn to help each other with. I think there was something missing from keeping me totally engaged. This book contains references to past emotional abuse and is sexually graphic.
---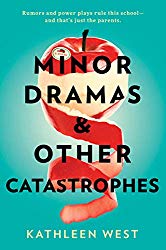 Title: Minor Dramas and Other Catastrophes
Author: Kathleen West
Genre: General Fiction
Publisher: Berkley, 2/4/20
Source: Edelweiss
Why I Read It: Buddy Read on Instagram.
My Rating: 4 Stars
Give me all the books about moms behaving badly! None of the characters in Minor Dramas were likeable, and yet they were all relatable.
"When a devoted teacher comes under pressure for her progressive curriculum and a helicopter mom goes viral on social media, two women at odds with each other find themselves in similar predicaments, having to battle back from certain social ruin. Isobel Johnson has spent her career in Liston Heights sidestepping the community's high-powered families. But when she receives a threatening voicemail accusing her of Anti-Americanism and a liberal agenda, she's in the spotlight. Meanwhile, Julia Abbott, obsessed with the casting of the school's winter musical, makes an error in judgment that has far-reaching consequences for her entire family. Brought together by the sting of public humiliation, Isobel and Julia learn firsthand how entitlement and competition can go too far, thanks to a secret Facebook page created as an outlet for parent grievances. The Liston Heights High student body will need more than a strong sense of school spirit to move past these campus dramas in an engrossing debut novel that addresses parents behaving badly and teenagers speaking up, even against their own families."
Julia is an overly involved mom who is jealous of her daughter's favorite teacher. Isobel wants to teach her children about social justice to the chagrin of some of the uppity parents in the area. Told from multiple character viewpoints, I really enjoyed this book about the dangers of social media and the difficulties of pleasing everyone, especially your own children.
---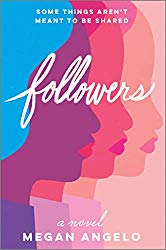 Title: Followers
Author: Megan Angelo
Genre: General Fiction
Publisher: Graydon House, 1/14/20
Source: Publicist
Why I Read It: Requested it in order to review.
My Rating: 4 Stars
Speaking of the dangers of social media, Followers addresses the risks of sharing your life online. When personal information is leaked to the public, the world as we know it changes drastically.
"Orla Cadden is a budding novelist stuck in a dead-end job, writing clickbait about movie-star hookups and influencer yoga moves. Then Orla meets Floss—a striving, wannabe A-lister—who comes up with a plan for launching them both into the high-profile lives they dream about. So what if Orla and Floss's methods are a little shady—and sometimes people get hurt? Their legions of followers can't be wrong. Thirty-five years later, in a closed California village where government-appointed celebrities live every moment of the day on camera, a woman named Marlow discovers a shattering secret about her past. Despite her massive popularity—twelve million loyal followers—Marlow dreams of fleeing the corporate sponsors who would do anything to keep her on-screen. When she learns that her whole family history is based on a lie, Marlow finally summons the courage to run in search of the truth, no matter the risks. Followers traces the paths of Orla, Floss and Marlow as they wind through time toward each other, and toward a cataclysmic event that sends America into lasting upheaval. At turns wry and tender, bleak and hopeful, this darkly funny story reminds us that even if we obsess over famous people we'll never meet, what we really crave is genuine human connection."
This was a scary look at the possibility of the future that I don't think I'd want to live in! People in the present and in the future try to balance their lives with the benefit of sharing their lives with an audience. The public scrutiny and judgement effects people in both of the timelines. The three main characters, Floss, Orla, and Marlow, all have their issues but are ultimately strong female characters worth rooting for. At first, there is no indication that their stories are connected, but when the connection is revealed, it certainly adds to the story. If you worry about what you share online, this is definitely a book worth reading. It may just scare you into keeping some things to yourself.
---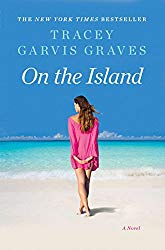 Title: On The Island
Author: Tracey Garvis Graves
Genre: Romance
Publisher: Penguin, 8/16/12
Source: Library
Why I Read It: Backlist Buddy Read.
My Rating: 4 Stars
Tracey Garvis Graves wrote my favorite book of 2019, The Girl He Used To Know, so I was thrilled to pick up her previous novel. On The Island was an easy read with a good story that was not very realistic.
"Sixteen-year-old T.J. Callahan has no desire to go anywhere. With his cancer in remission, all he wants is to get back to his normal life. But his parents insist that he spend the summer catching up on the school he missed while he was sick. Anna Emerson is a thirty-year-old English teacher who has been worn down by the cold Chicago winters and a relationship that's going nowhere. To break up the monotony of everyday life, she jumps at the chance to spend the summer on a tropical island tutoring T.J. Anna and T.J. board a private plane headed to the Callahans' summer home, but as they fly over the Maldives' twelve hundred islands, the unthinkable happens: their plane crashes in shark-infested waters. They make it to shore, but soon discover they're stranded on an uninhabited island. At first, their only thought is survival. But as the days turn to weeks, and then months, and as birthdays pass, the castaways must brave violent tropical storms, the many dangers lurking in the sea, and the worst threat of all—the possibility that T.J.'s cancer could return. With only each other for love and support, these two lost souls must come to terms with their situation and find companionship in one another in the moments they need it most."
The writing was quite simplistic with awkward dialogue in which the characters say each other's names in every sentence. While the book is about survival, Anna and TJ were able to survive everything thrown at them with ease. There is also an age difference issue in the relationship that develops between Anna and TJ, but don't worry, he's an adult when they finally get together! I enjoyed this story, but I think it could use a bit more editing to make it an amazing book.
---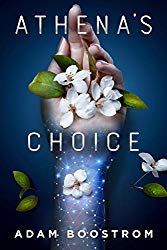 Title: Athena's Choice
Author: Adam Boostrom
Genre: General Fiction / Sci Fi
Publisher: Thinker Books, 1/18/19
Source: Author
Why I Read It: Sent to me in exchange for my review.
My Rating: 3 Stars
I read a lot of books about the future this month! Athena's Choice is about a world with no men. Athena becomes integral to making the decision about whether or not to bring men back to the world.
"Athena Vosh lives just like any other teenager from the year 2099. She watches reality shows with her friends, eats well, and occasionally wonders to herself: what would life be like if men were still alive? It has been almost 50 years since an experimental virus accidentally killed all the men on earth. However, a controversial project is currently underway to bring men back. There's just one catch. The project has been sabotaged. So begins the award-winning novel, Athena's Choice. When the police of 2099 are tasked with finding the saboteur, they receive a mysterious command to investigate the otherwise innocuous Athena Vosh. After it becomes clear that the young girl might know more than she lets on, Athena is brought in to participate in the official investigation. Simultaneously, the girl begins to experience a series of cryptic dreams featuring a ruined library and an old book containing the saboteur's true identity. As the police close in on their prize, Athena finds herself on a journey of her own. Her clue-filled dreams and incorruptible spirit bring her face-to-face with a pair of forgotten truths about happiness and gender. The world waits to see if men will return as Athena fights a separate battle, culminating in the choice that will define her and others' lives forever."
This book gives an interesting look at what may happen in the future, including 3D printers for food and clothes and digital contact lenses instead of phones. I enjoyed the interspersed Wikipedia articles, news reports, and Athena's school papers which served to help establish the world Athena lives in. I also found the look at a world where women must turn to each other for relationships to be interesting to think about. I think the sci-fi aspect of the book was not for me, and I'm going to do my best to skip sci-fi reads in the future.
---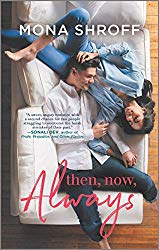 Title: Then, Now, Always
Author: Mona Shroff
Genre: Romance
Publisher: HQN, 1/22/20
Source: Harlequin Publicity Team
Why I Read It: Sent to me in exchange for a post on Instagram.
My Rating: 4 Stars
This second chance romance is an Own Voices book, written by an author who is Indian about a couple who are Indian. I really enjoyed the bits of Indian culture included in this book!
"Maya Rao has made her own dreams come true: she's the owner of a bustling café and bakery in New York and the mother of a beautiful teenage daughter, Samantha. But when Samantha lands in legal trouble over a misdemeanor she didn't commit, Maya is desperate. Desperate enough to call Samantha's dad, Sam Hutcherson, whom Maya left abruptly many years ago, and who is now a successful lawyer. The problem? Sam doesn't know he has a daughter. Sam has put Maya firmly in his past, despite how shattered he was when she broke his heart. So he's both dumbfounded and furious to find Maya outside his office asking for his help—with a picture of a girl who looks just like him. But as Sam reconnects with Maya, those old sparks begin to fly. Can he even picture a future with the woman who wrecked his past?"
Sam and Maya were together when they were younger. Sam is now engaged to another woman, but reuniting with Maya brings back all the memories of their romance. One of their major obstacles in the past was their cultures and families, and now Samantha brings an added dimension to their reconnection. This book was sweet and worthwhile if you like romantic books.
---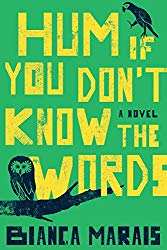 Title: Hum If You Don't Know The Words
Author: Bianca Marais
Genre: General Fiction
Publisher: GP Putnam's Sons, 7/11/17
Source: Amazon
Why I Read It: Buddy Read, Book Challenge By Erin – Set in Africa.
My Rating: 5 Stars
I loved this book about life during Apartheid in South Africa. This is a beautiful story of loss and love about a young white girl whose parents are killed in an uprising and an older black woman whose daughter goes missing on the same day.
"Life under Apartheid has created a secure future for Robin Conrad, a nine-year-old white girl living with her parents in 1970s Johannesburg. In the same nation, but worlds apart, Beauty Mbali, a Xhosa woman in a rural village in the Bantu homeland of the Transkei, struggles to raise her children alone after her husband's death. Their meeting should never have occurred…until The Soweto Uprising, in which a protest by black students ignites racial conflict, alters the fault lines on which their society is built, leaving Robin's parents dead and Beauty's daughter missing. In the aftermath, Beauty is hired to care for Robin, and the two forge an inextricable bond through their deep personal losses. But Robin knows that if Beauty reunites with her daughter, Robin could lose her new caretaker forever, so she makes a desperate decision with devastating consequences. Told through Beauty and Robin's alternating perspectives, the two narratives interweave to create a rich and complex tapestry of the emotions and tensions at the heart of Apartheid South Africa."
I loved the way this story was told, with funny parts you wouldn't expect, a surprising twist, and the voice of a child who learns how to love and that much of what she was taught about race to be untrue. The side characters, including a Jewish boy named Morrie, were entertaining as well. My buddy read group was able to chat on Instagram with the author and learning more about her writing process and feelings about the book was quite amazing as well.
---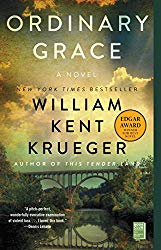 Title: Ordinary Grace
Author: William Kent Krueger
Genre: Mystery / Historical Fiction
Publisher: Atria Books, 3/26/13
Source: Library
Why I Read It: Buddy Read, Book Challenge By Erin – Edgar Award Winner.
My Rating: 4 Stars
This book was well written, but I found it upsetting that the story features two young boys who witnessed so many things that should not have been seen by children.
"New Bremen, Minnesota, 1961. The Twins were playing their debut season, ice-cold root beers were selling out at the soda counter of Halderson's Drugstore, and Hot Stuff comic books were a mainstay on every barbershop magazine rack. It was a time of innocence and hope for a country with a new, young president. But for thirteen-year-old Frank Drum it was a grim summer in which death visited frequently and assumed many forms. Accident. Nature. Suicide. Murder. Frank begins the season preoccupied with the concerns of any teenage boy, but when tragedy unexpectedly strikes his family—which includes his Methodist minister father; his passionate, artistic mother; Juilliard-bound older sister; and wise-beyond-his-years kid brother—he finds himself thrust into an adult world full of secrets, lies, adultery, and betrayal, suddenly called upon to demonstrate a maturity and gumption beyond his years. Told from Frank's perspective forty years after that fateful summer, Ordinary Grace is a brilliantly moving account of a boy standing at the door of his young manhood, trying to understand a world that seems to be falling apart around him. It is an unforgettable novel about discovering the terrible price of wisdom and the enduring grace of God."
There are a lot of deaths in this story and Frank and his younger brother were very aware of them all. I was able to predict the answer to the mystery, although I did have an alternate suspect in the beginning. I would say that this was a quick book that kept me entertained, so if you enjoy a bit of the historical with a bit of mystery, you might like this one.
---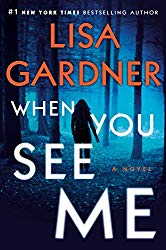 Title: When You See Me
Author: Lisa Gardner
Genre: Mystery
Publisher: Dutton, 1/28/20
Source: Publisher
Why I Read It: Sent to me in exchange for my review.
My Rating: 4 Stars
When You See Me is part of the DD Warren series and unites three of Lisa Gardner's previously written characters. I had not read any of the previous books, so I felt a bit like I was joining the middle of a story with established characters. However, this can definitely be read on its own as well.
"FBI Special Agent Kimberly Quincy and Sergeant Detective D. D. Warren have built a task force to follow the digital bread crumbs left behind by deceased serial kidnapper Jacob Ness. When a disturbing piece of evidence is discovered in the hills of Georgia, they bring Flora Dane and true-crime savant Keith Edgar to a small town where something seems to be deeply wrong. What at first looks like a Gothic eeriness soon hardens into something much more sinister…and they discover that for all the evil Jacob committed while alive, his worst secret is still to be revealed. Quincy and DD must summon their considerable skills and experience to crack the most disturbing case of their careers—and Flora must face her own past directly in the hope of saving others."
This was a fast paced mystery that takes place in a small town. There were likeable characters and strong women working together to solve a case. I read it quickly and enjoyed it!
---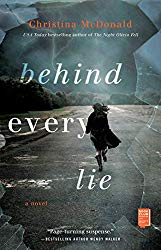 Title: Behind Every Lie
Author: Christina McDonald
Genre: Thriller
Publisher: Gallery Books, 2/4/20
Source: Net Galley
Why I Read It: Ebook sent to me in exchange for my review.
My Rating: 3 Stars
Behind Every Lie has gotten a lot of buzz, as has McDonald's previous book, The Night Olivia Fell. I think people must like them because they are quick and entertaining, but this book was just too predictable for me.
"Eva Hansen wakes in the hospital after being struck by lightning and discovers her mother, Kat, has been murdered. Eva was found unconscious down the street. She can't remember what happened but the police are highly suspicious of her. Determined to clear her name, Eva heads from Seattle to London—Kat's former home—for answers. But as she unravels her mother's carefully held secrets, Eva soon realizes that someone doesn't want her to know the truth. And with violent memories beginning to emerge, Eva doesn't know who to trust. Least of all herself."
First of all, Eva was struck by lightning. That right there is a little too much! Plus, there were three "twists" in the book and I was able to predict them all. As an introduction to thrillers, I can see this being loved. But when you've read other books in the genre, this one just did not hold up.
---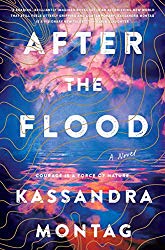 Title: After The Flood
Author: Kassandra Montag
Genre: Post Apocalyptic
Publisher: William Morrow, 9/3/19
Source: Giveaway Win Choice
Why I Read It: Buddy Read.
My Rating: 3 Stars
This was one of those overly hyped books that I wanted to read but didn't really work for me. If it wasn't for the buddy read I was in and reading this only about 20 pages per day all month, I probably would have set it aside.
"A little more than a century from now, our world has been utterly transformed. After years of slowly overtaking the continent, rising floodwaters have obliterated America's great coastal cities and then its heartland, leaving nothing but an archipelago of mountaintop colonies surrounded by a deep expanse of open water. Stubbornly independent Myra and her precocious seven-year-old daughter, Pearl, fish from their small boat, the Bird, visiting dry land only to trade for supplies and information in the few remaining outposts of civilization. For seven years, Myra has grieved the loss of her oldest daughter, Row, who was stolen by her father after a monstrous deluge overtook their home in Nebraska. Then, in a violent confrontation with a stranger, Myra suddenly discovers that Row was last seen in a far-off encampment near the Arctic Circle. Throwing aside her usual caution, Myra and Pearl embark on a perilous voyage into the icy northern seas, hoping against hope that Row will still be there. On their journey, Myra and Pearl join forces with a larger ship and Myra finds herself bonding with her fellow seekers who hope to build a safe haven together in this dangerous new world. But secrets, lust, and betrayals threaten their dream, and after their fortunes take a shocking—and bloody—turn, Myra can no longer ignore the question of whether saving Row is worth endangering Pearl and her fellow travelers."
I found this book to be very slow moving. The world being covered in water and most of humanity needing to live on the sea was intriguing. The characters were not likable and I found Myra especially to be selfish and I wasn't sure why she became the de facto leader of the larger ship she joins with. I did appreciate the parts about her being a mother who would do anything to save her child, but this wasn't the type of book I generally enjoy, with not a lot of plot to it.
---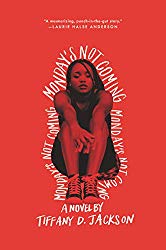 Title: Monday's Not Coming
Author: Tiffany D. Jackson
Genre: YA
Publisher: Katherine Tegen Books, 5/22/18
Source: Book Swap
Why I Read It: Instagram, Book Challenge By Erin – free choice.
My Rating: 5 Stars
The last book I read in January turned out to be my favorite! I couldn't put it down. Although the time line was a little confusing, it all made sense once everything was revealed.
"Monday Charles is missing, and only Claudia seems to notice. Claudia and Monday have always been inseparable—more sisters than friends. So when Monday doesn't turn up for the first day of school, Claudia's worried. When she doesn't show for the second day, or second week, Claudia knows that something is wrong. Monday wouldn't just leave her to endure tests and bullies alone. Not after last year's rumors and not with her grades on the line. Now Claudia needs her best—and only—friend more than ever. But Monday's mother refuses to give Claudia a straight answer, and Monday's sister April is even less help. As Claudia digs deeper into her friend's disappearance, she discovers that no one seems to remember the last time they saw Monday. How can a teenage girl just vanish without anyone noticing that she's gone?"
This book looks at the harsh reality of overlooked children. Not only has Monday gone missing and no one seems to care, Claudia herself has trouble in school and not one teacher has realized. Claudia has a lot of support from her parents, her dance class, her church, and her friend Michael, but without Monday, it all feels a little too late. This book contains depictions of child abuse.
---
In conclusion, in January I read 17 books – 13 reviewed in this post. 14 of these were print books, and 3 were e-books. I read an even split between 2020 and previous releases. My favorites of the month were Lucky Caller, Hum if You Don't Know the Words, and Monday's Not Coming.
Also, for February I'm hosting a challenge and giveaway on my Instagram called Rom Com February. Read rom coms, share them, and tag me and you can win! See my post here for more details.
Have you read any of these books? What have you been reading lately?