Almost straight after Thanksgiving, it was time to celebrate Hanukkah! So, we were still in NJ visiting our family for the first two nights of the holiday.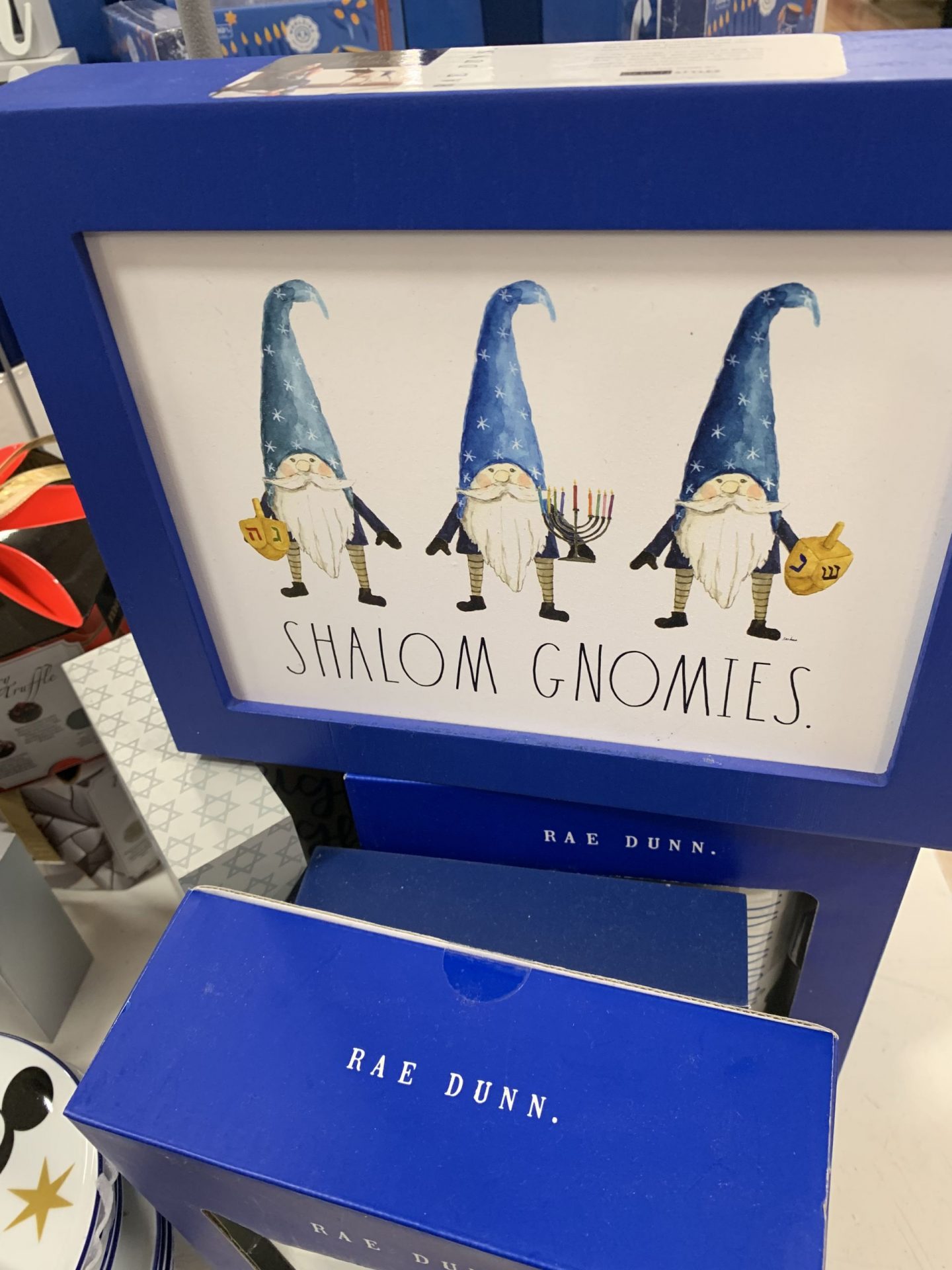 I am obsessed with Rae Dunn, as some of you know, and there aren't many Hanukkah items available here so I had to hit up Home Goods in NJ. I got this gnome sign!
On the first night of Hanukkah, we went to my in-laws' house.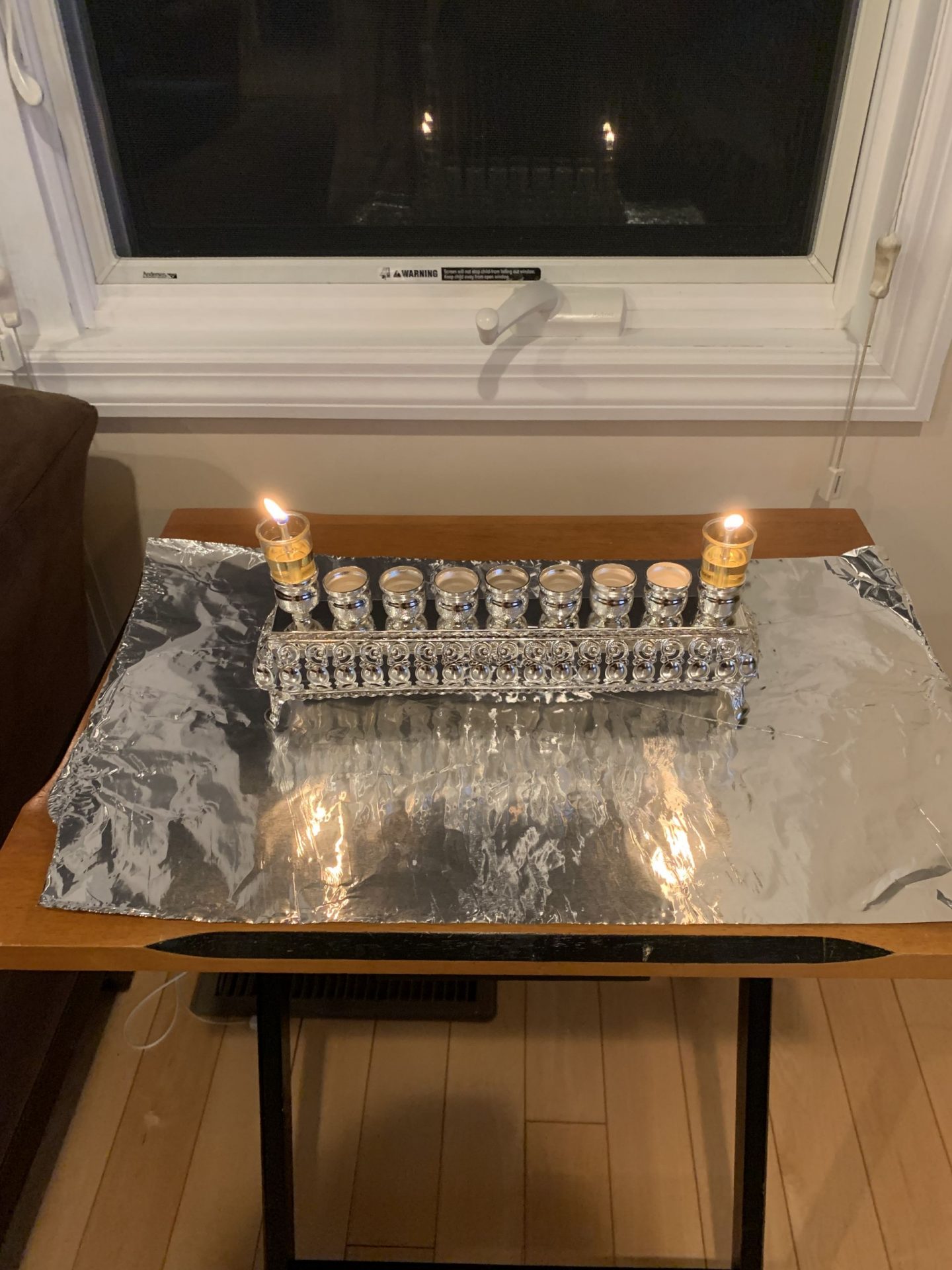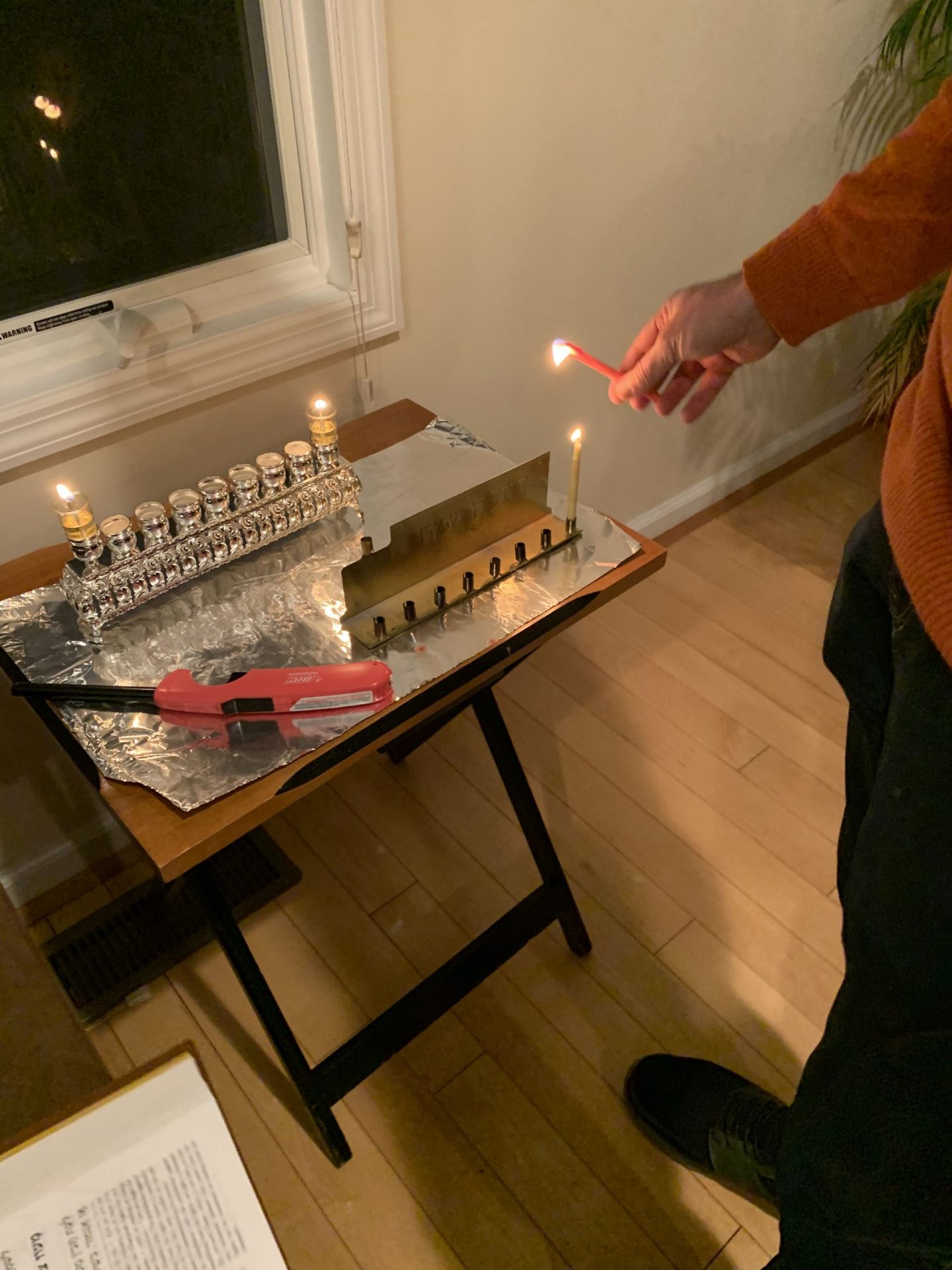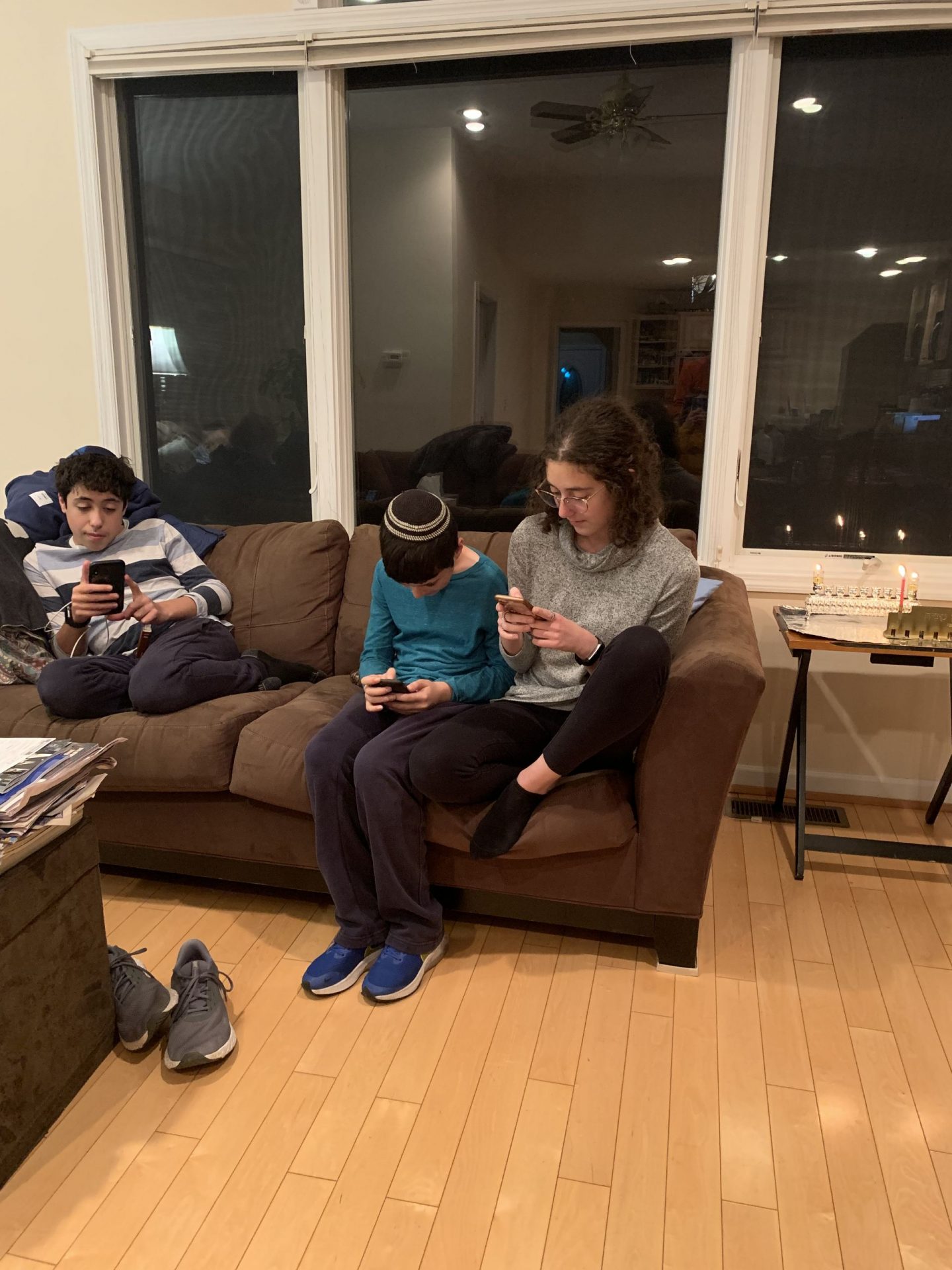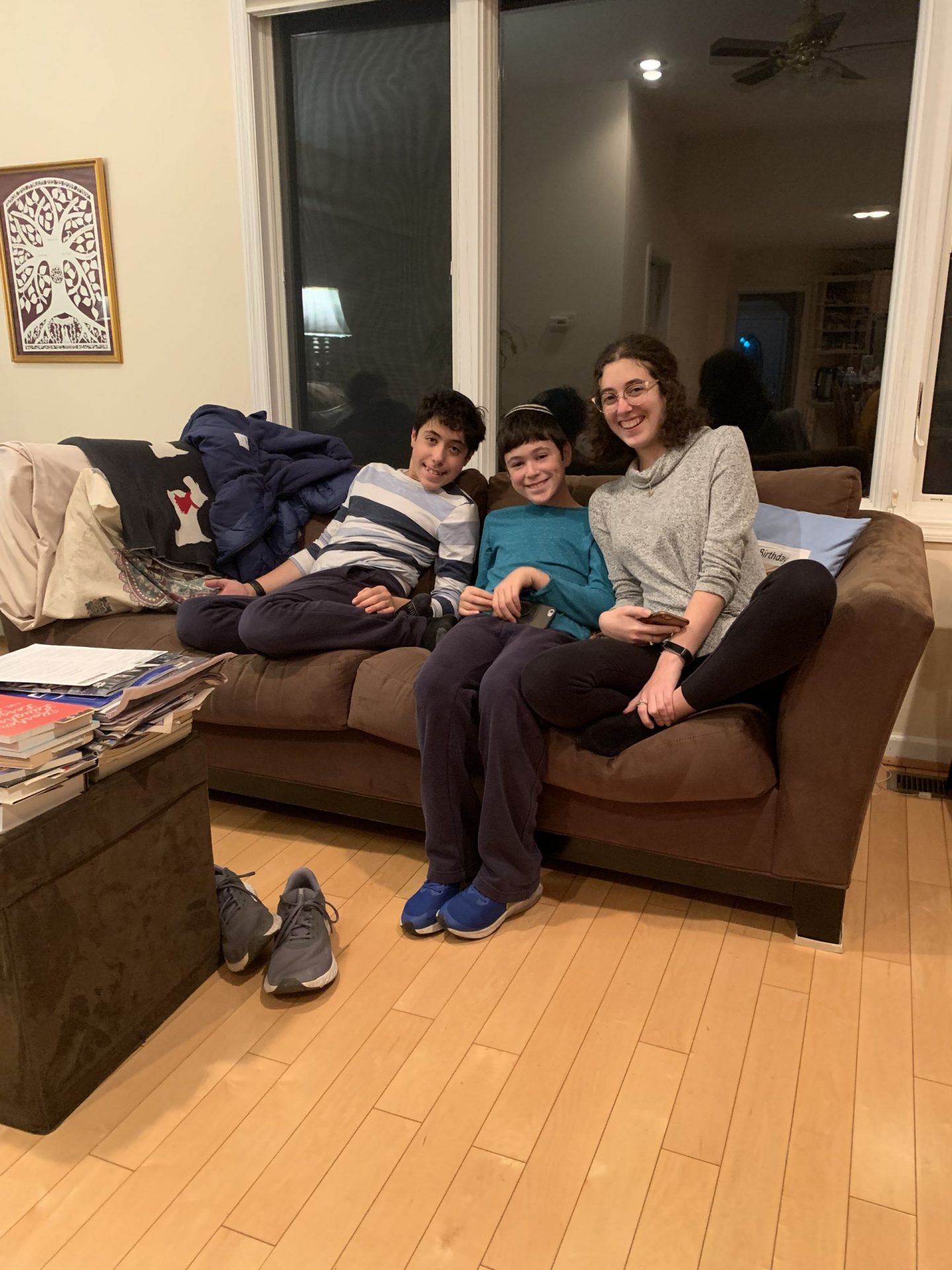 We ate Chinese food and hung out there for a bit. Then there was game playing back at my sister-in-law's house (where we stayed, since they have more room).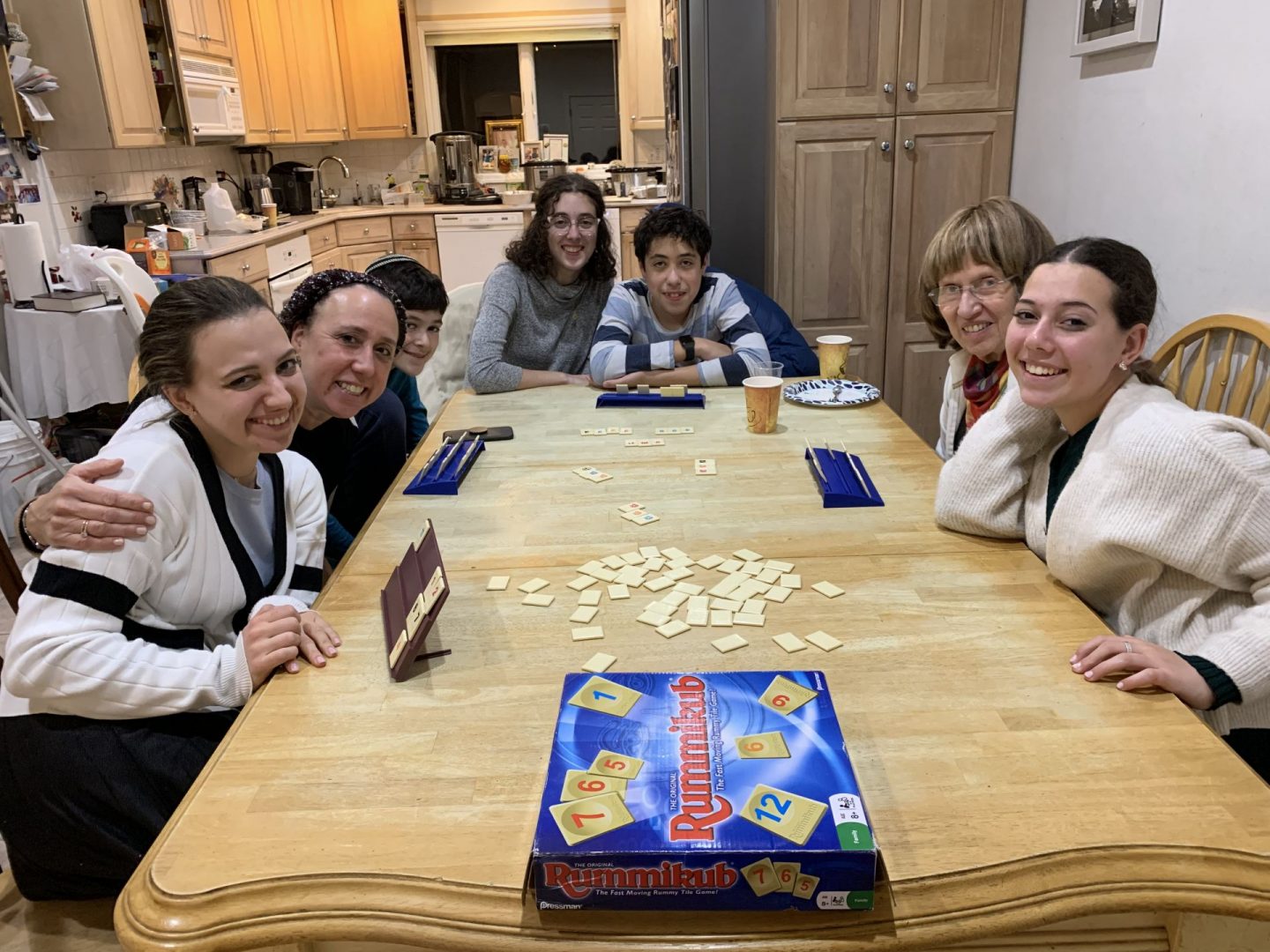 These are my sister-in-law's nieces from the other side of the family, and her mother-in-law. It was cute to see my kids with these girls, who we'd actually not met before because they live in Israel.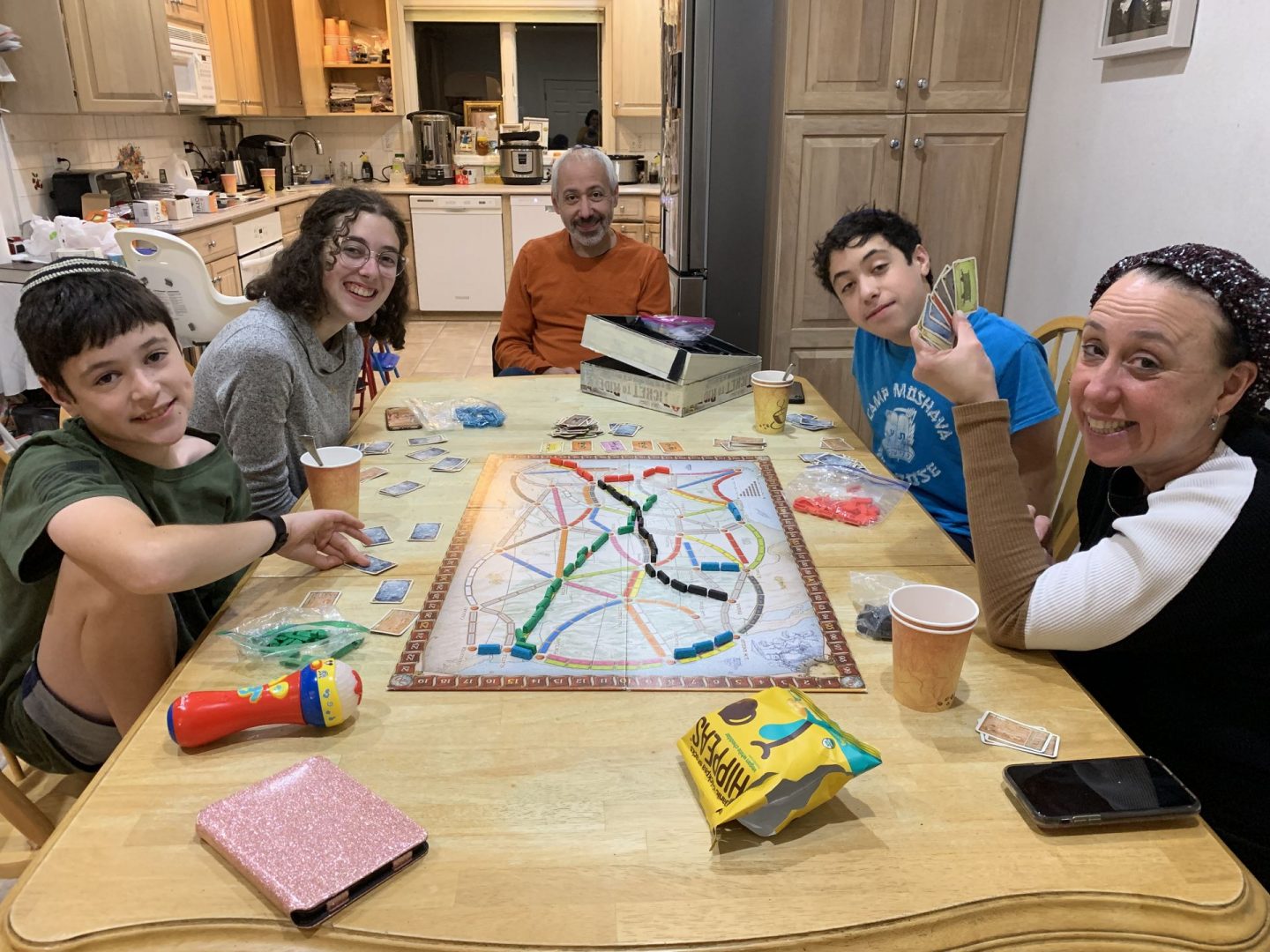 On the first day of Hanukkah (Monday), Gabbie, Zachary, Dave, and I went to the city. Simon didn't want to come so he stayed with Dave's parents. I will have a separate post about what we did there, but we saw some Hanukkah things as well.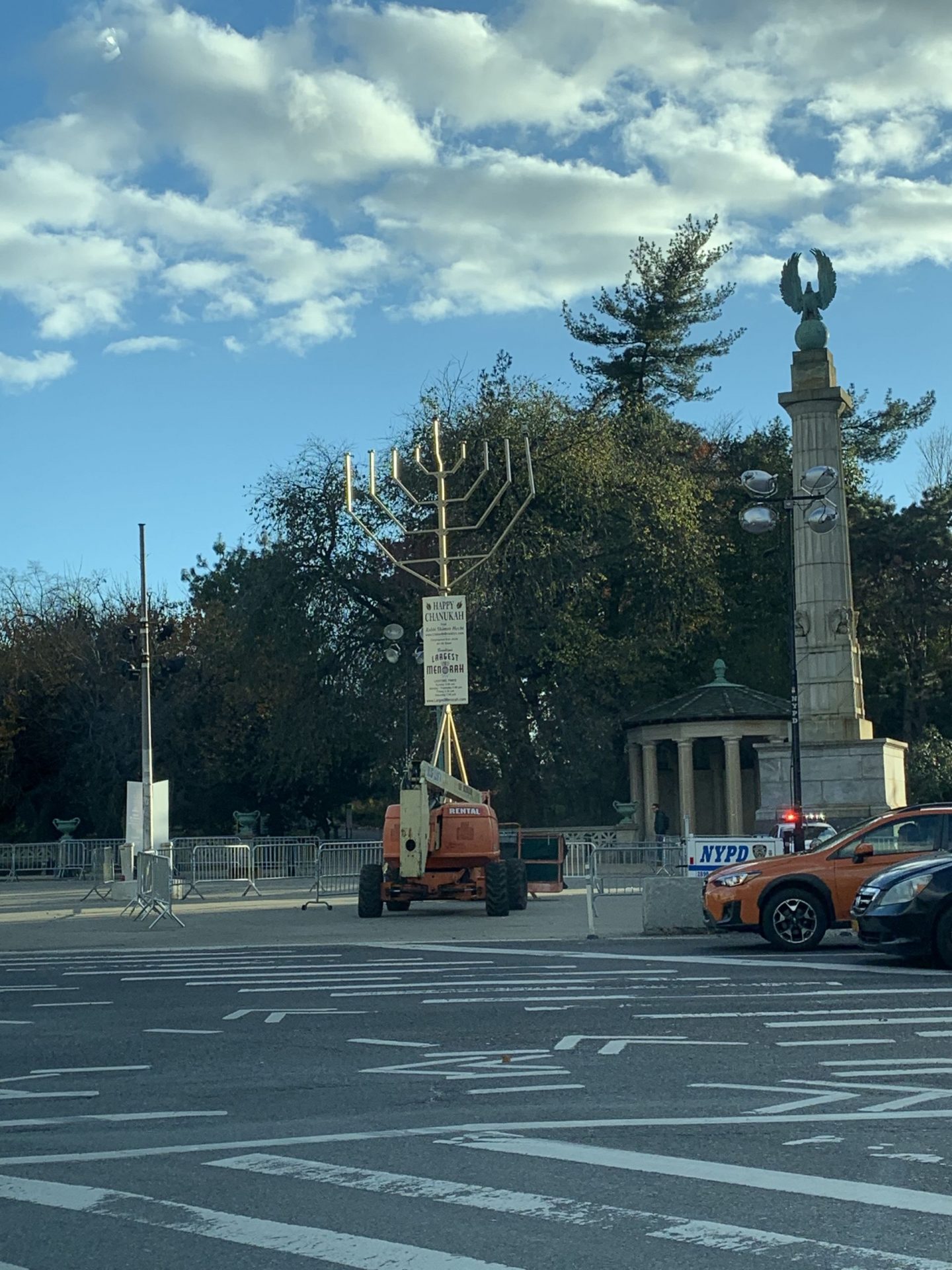 The "biggest menorah in Brooklyn," apparently.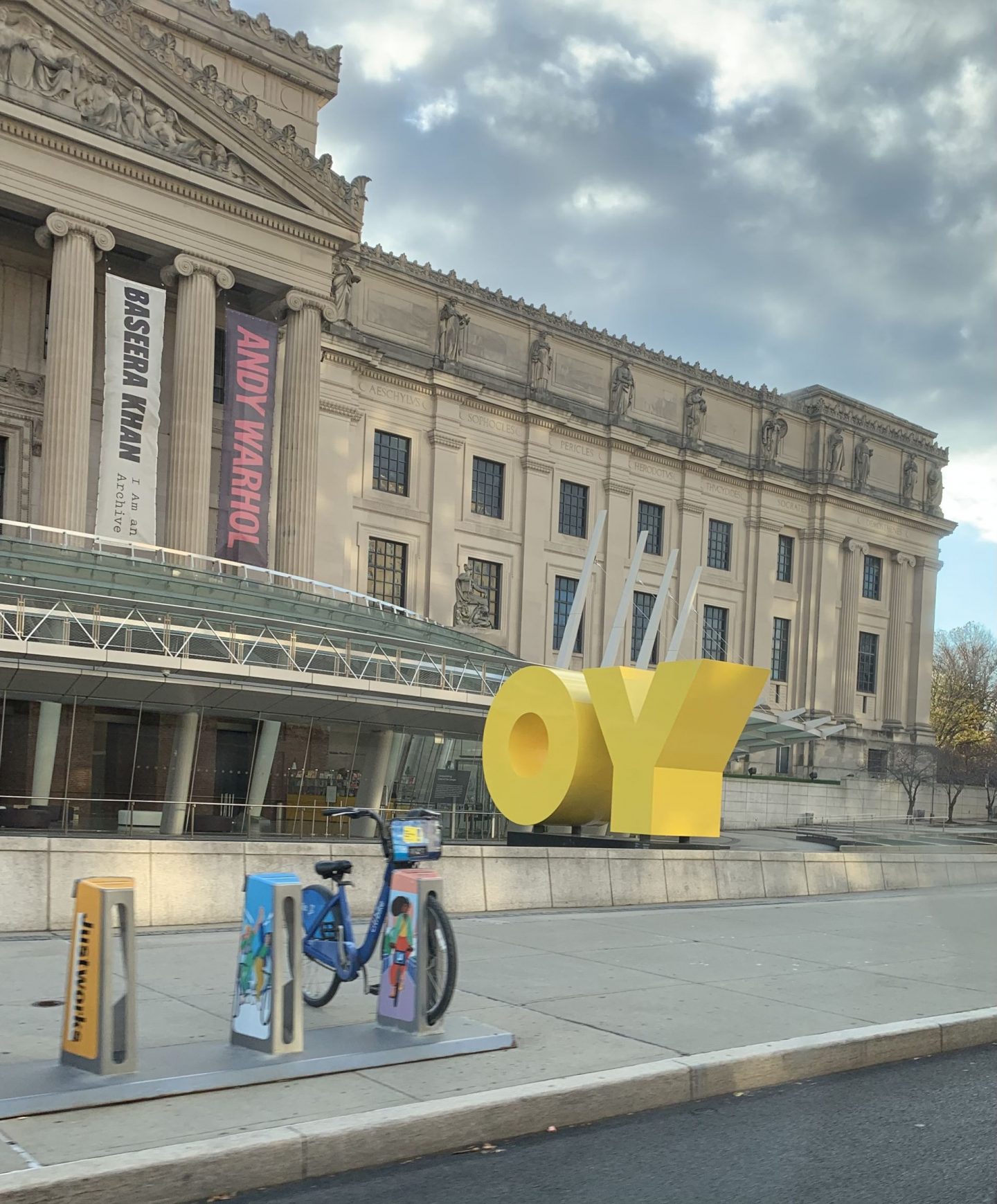 This sign is in front of the Brooklyn museum. I turned around to take a picture of it saying OY instead of YO.
We went into a bakery to check out the donuts – or sufganiyot, as they are called in Hebrew!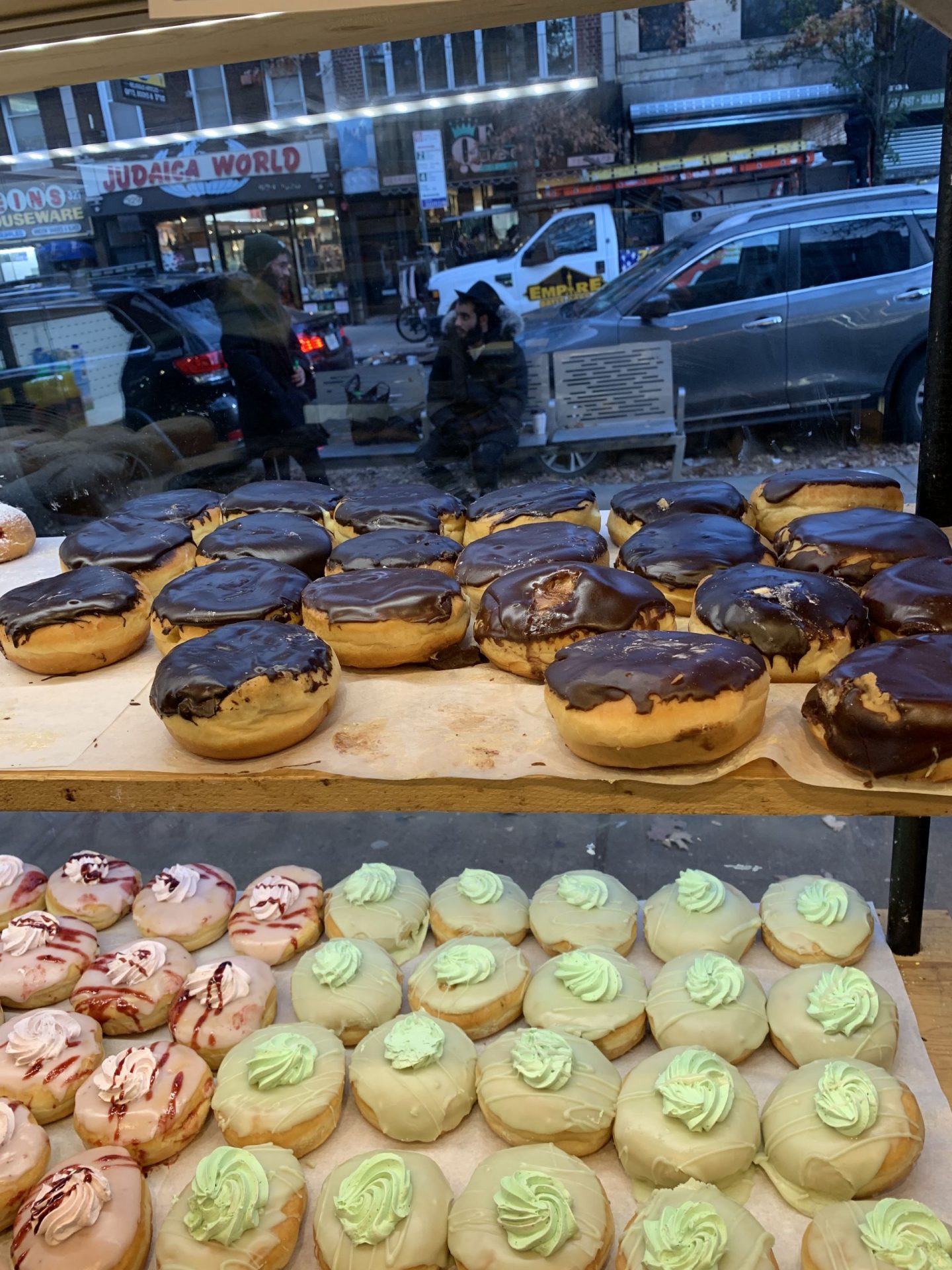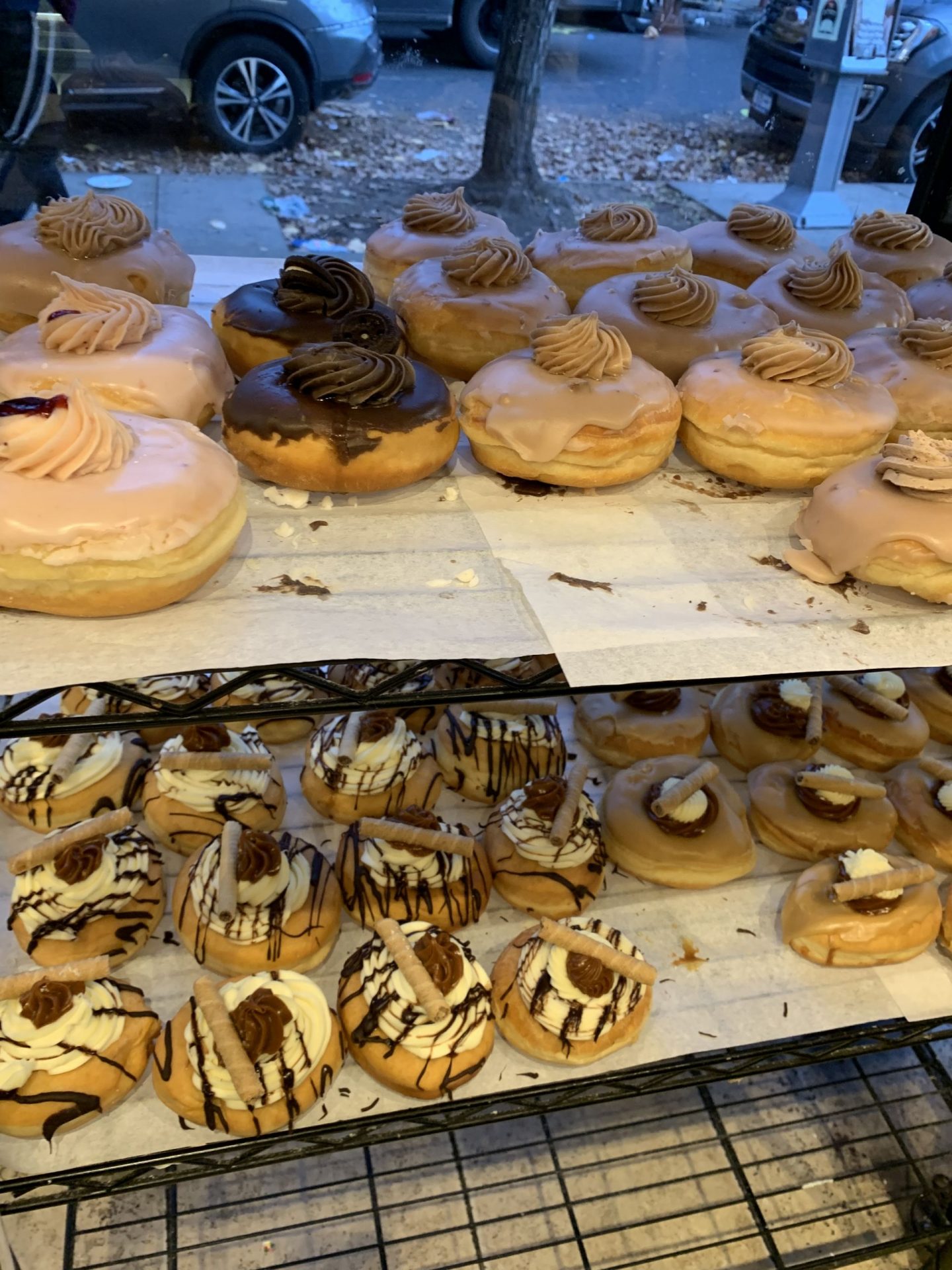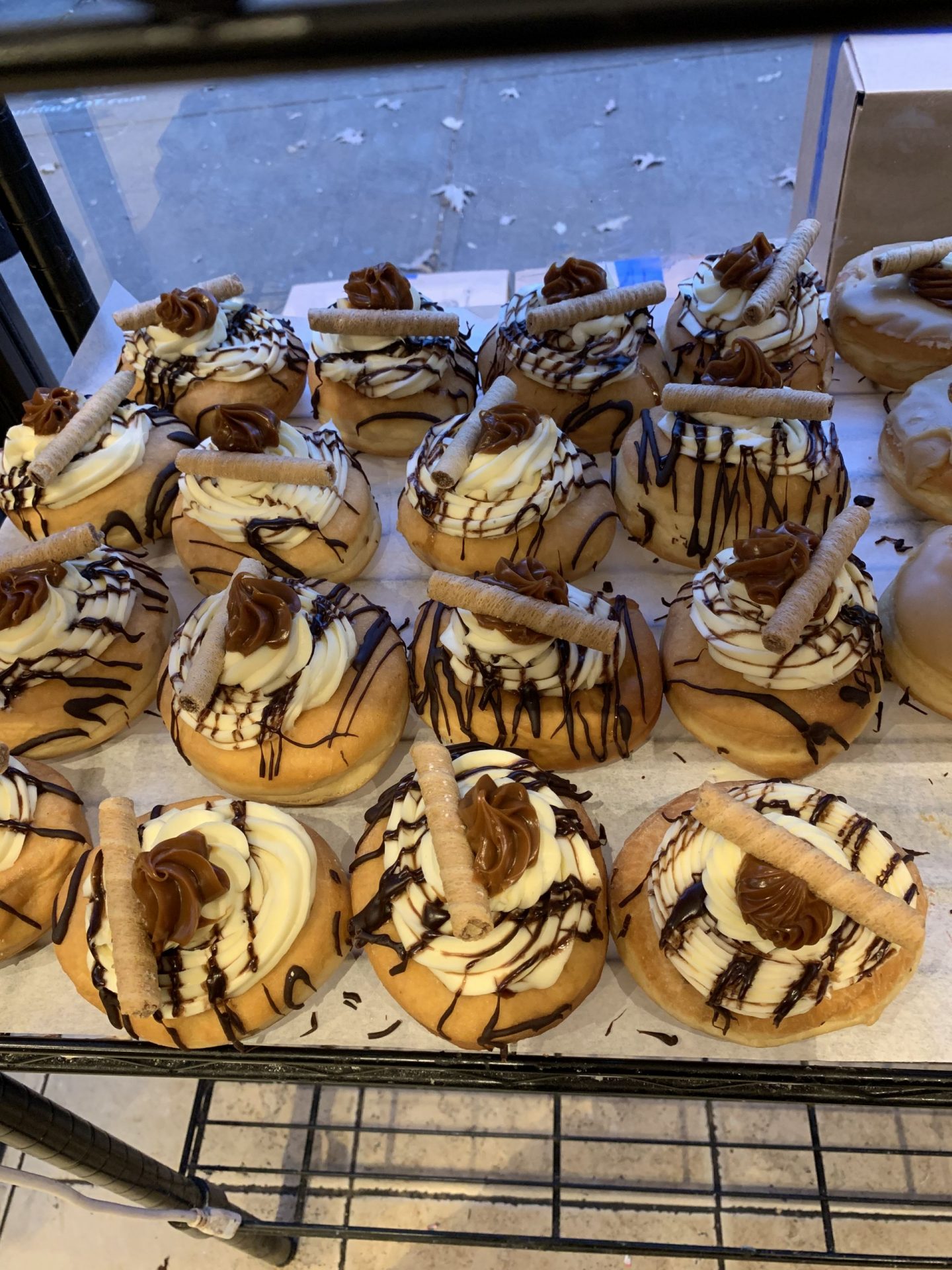 Then it was back to my sister-in-law's for dinner and 2nd night of Hanukkah menorah lighting.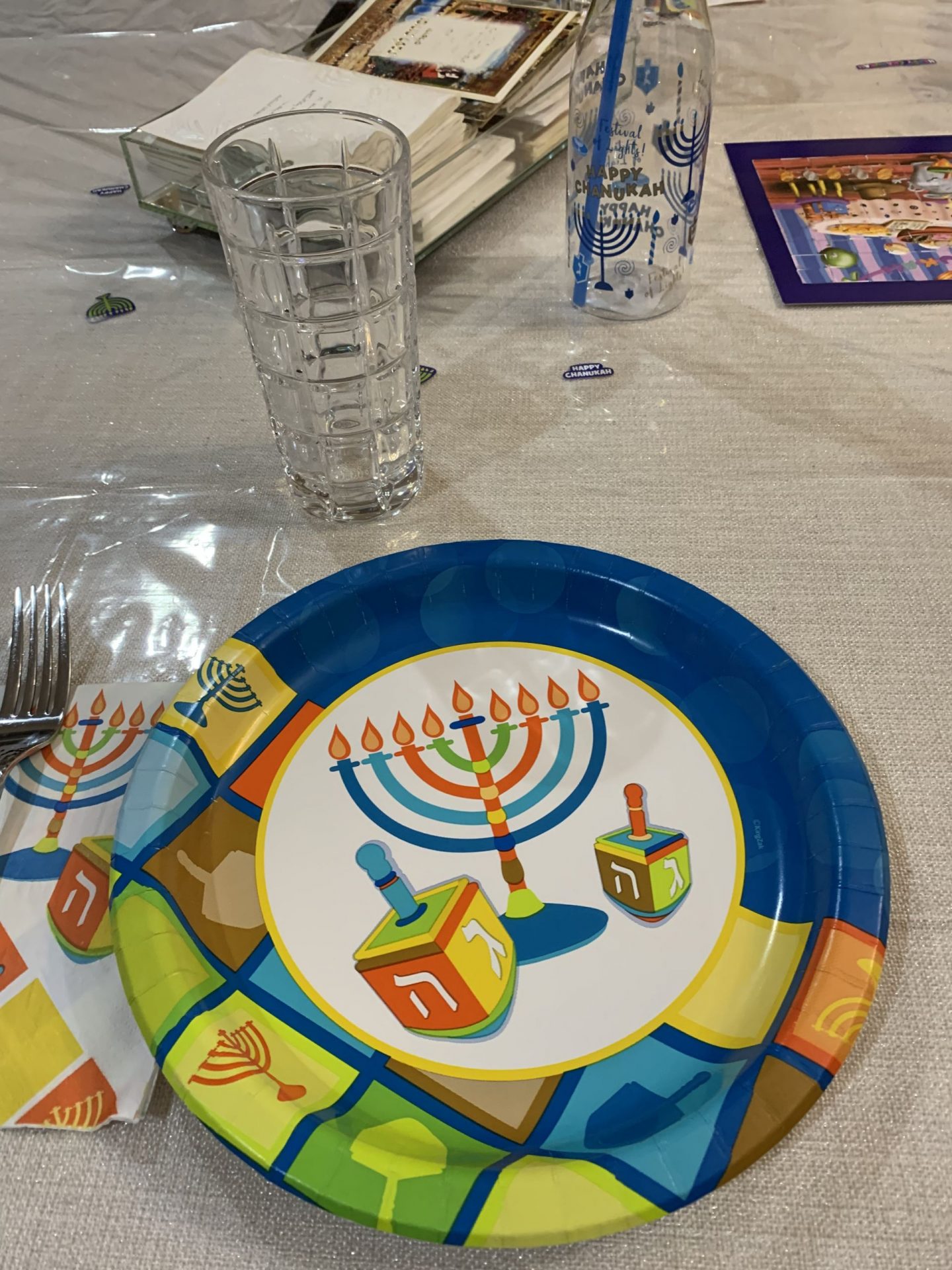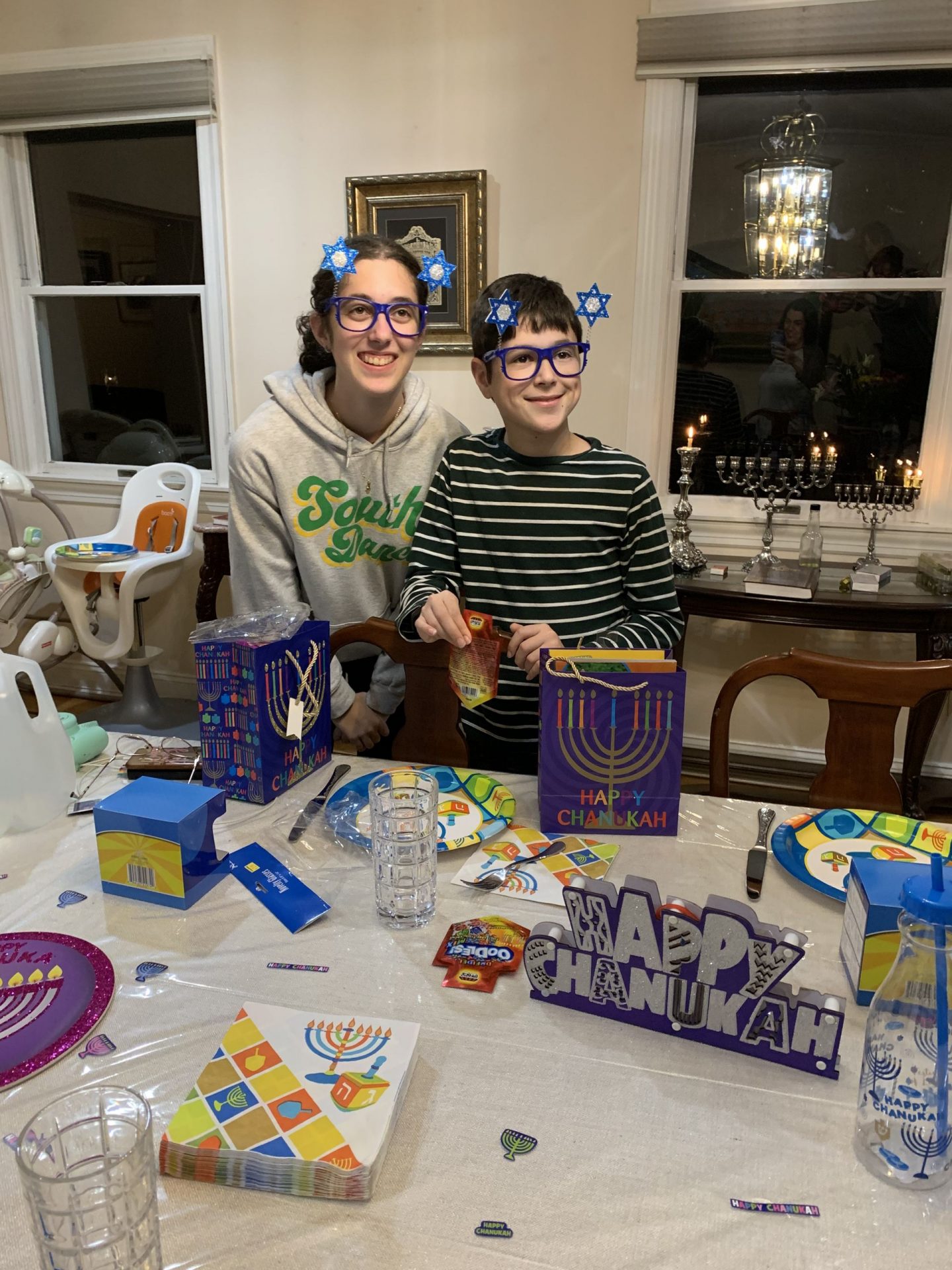 For the 3rd night, we were back at home.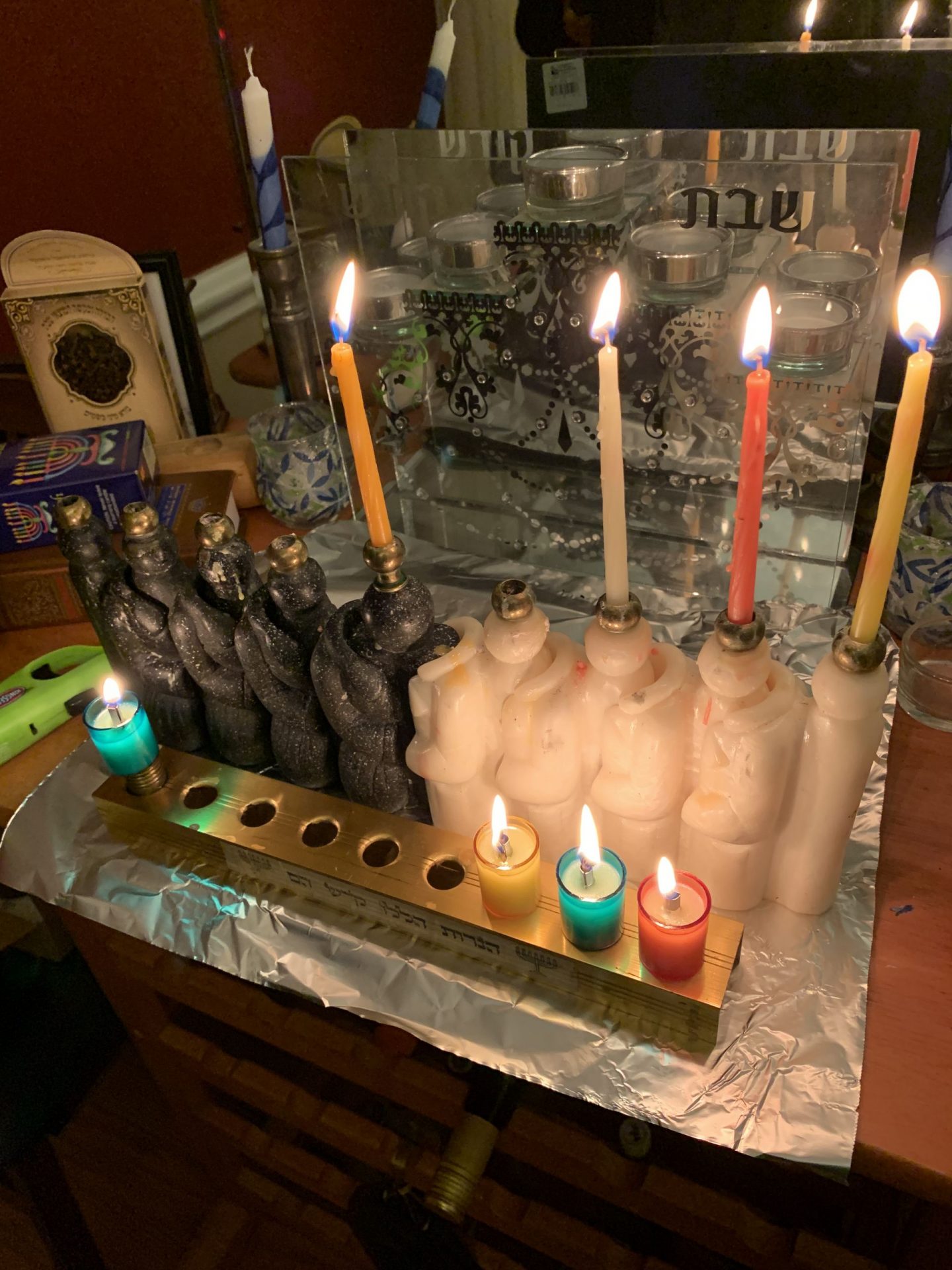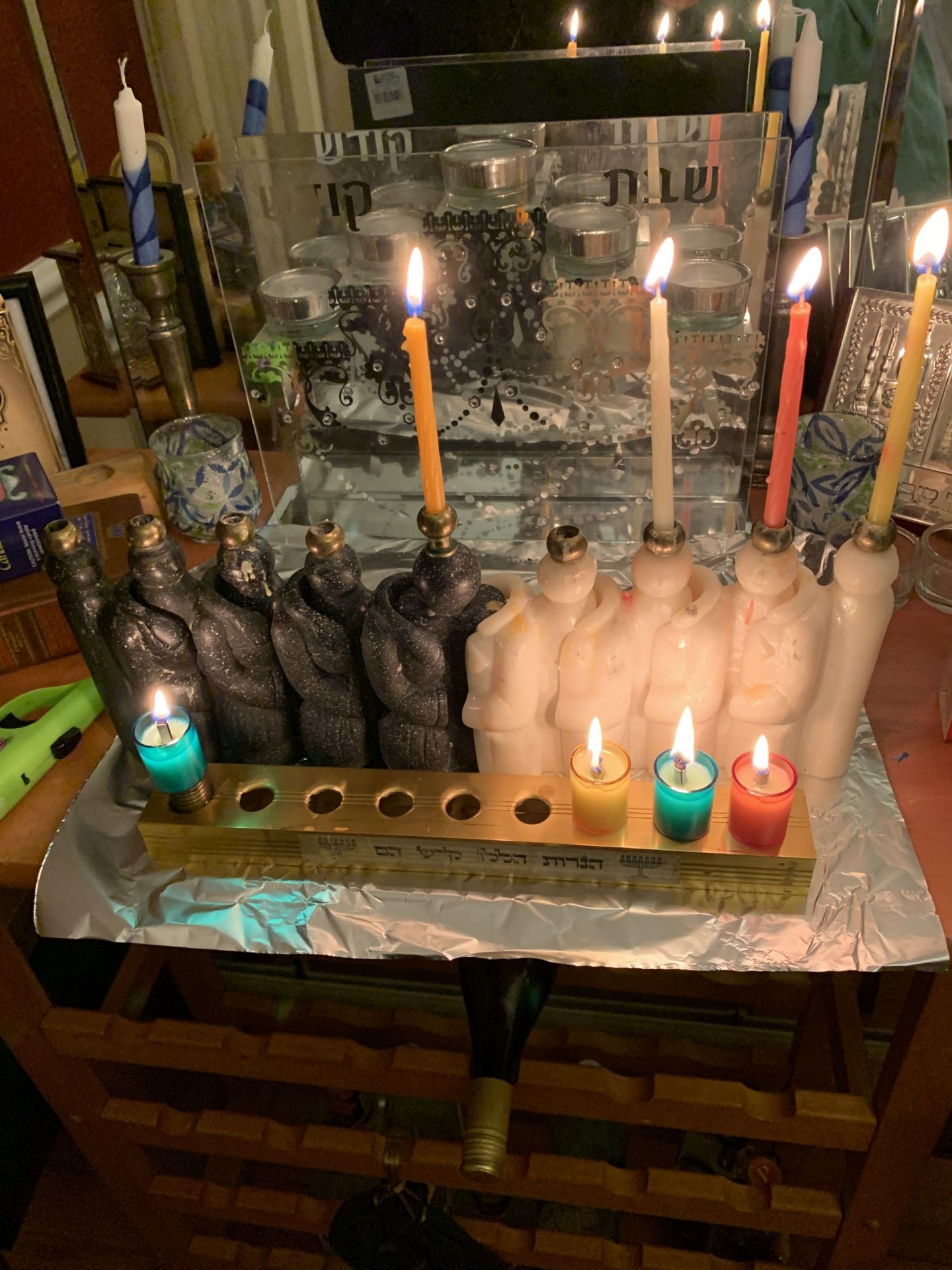 And the kids got some gifts that were waiting for them while we were away. Simon got a set of holiday prayer books, Zachary got a coat (he also got money, as he doesn't know what he wants to buy yet), and Gabbie got a new phone.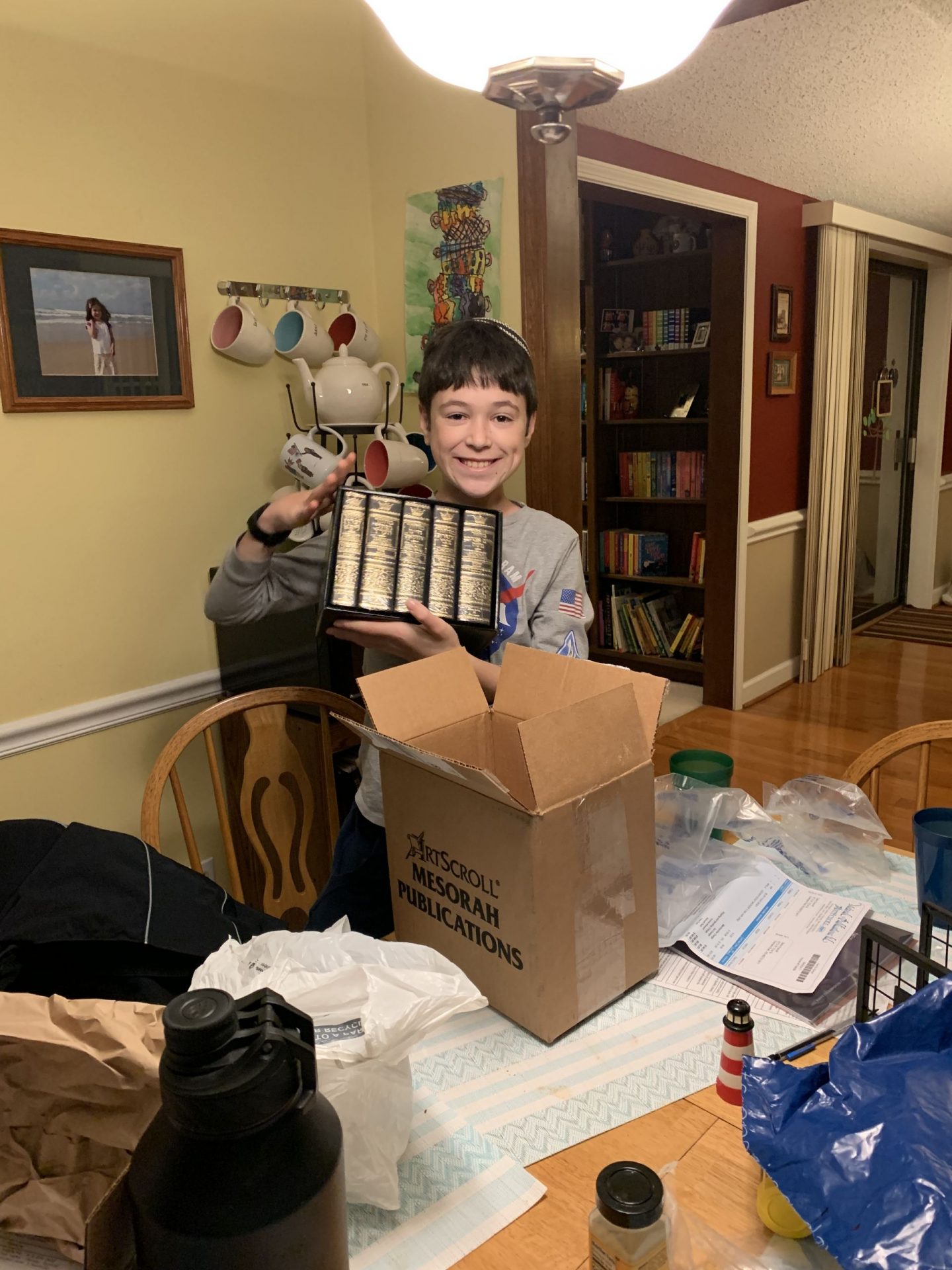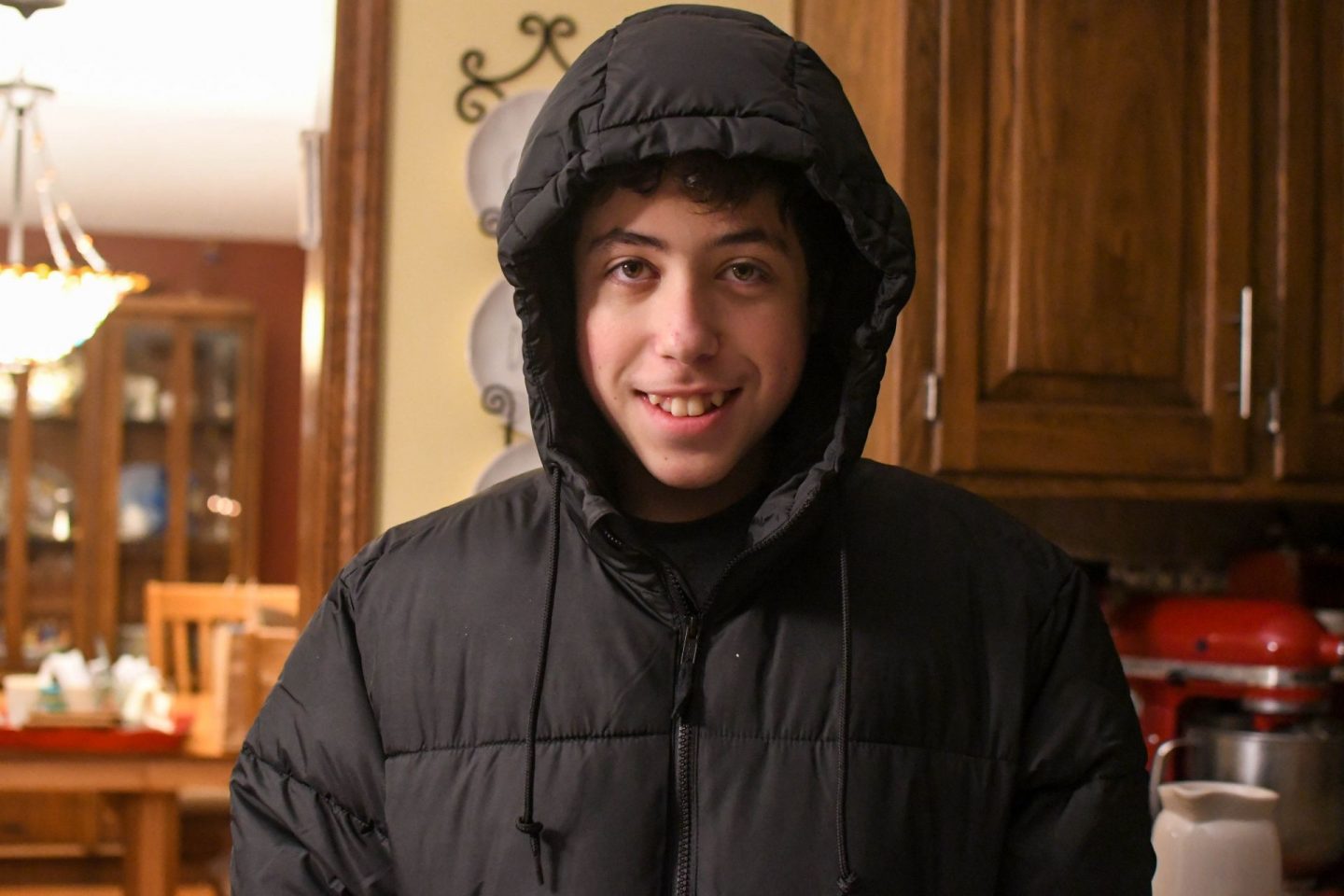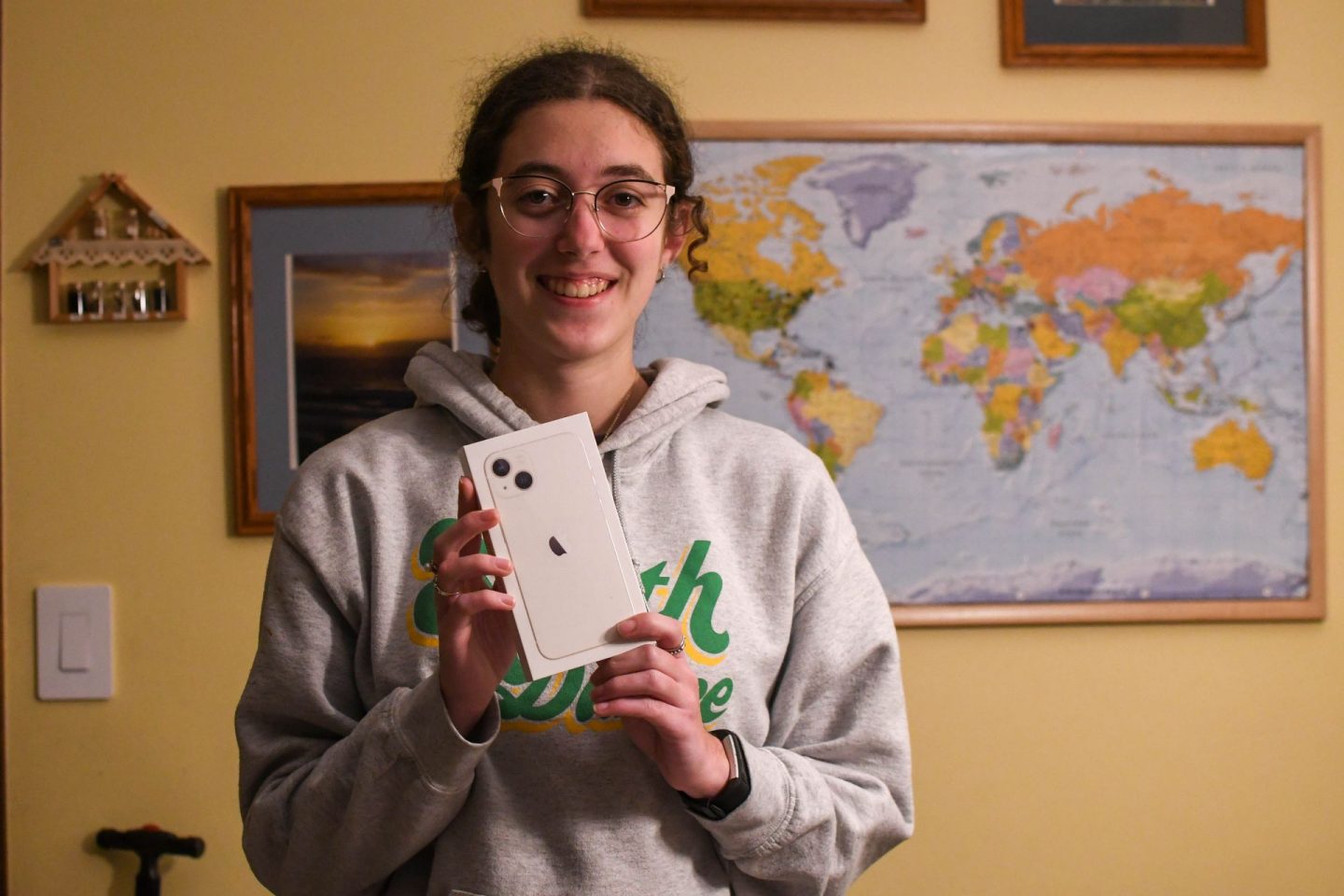 4th night: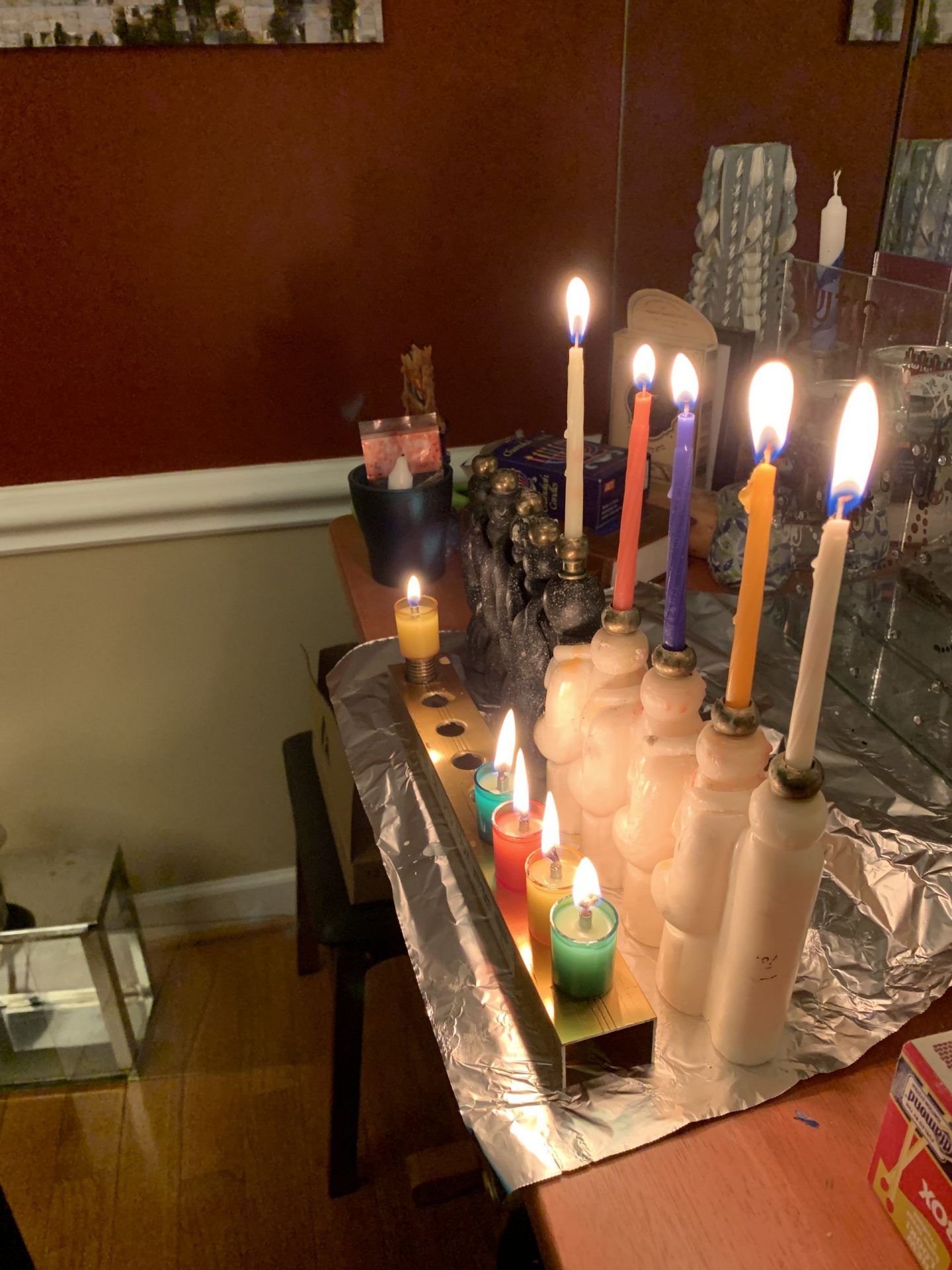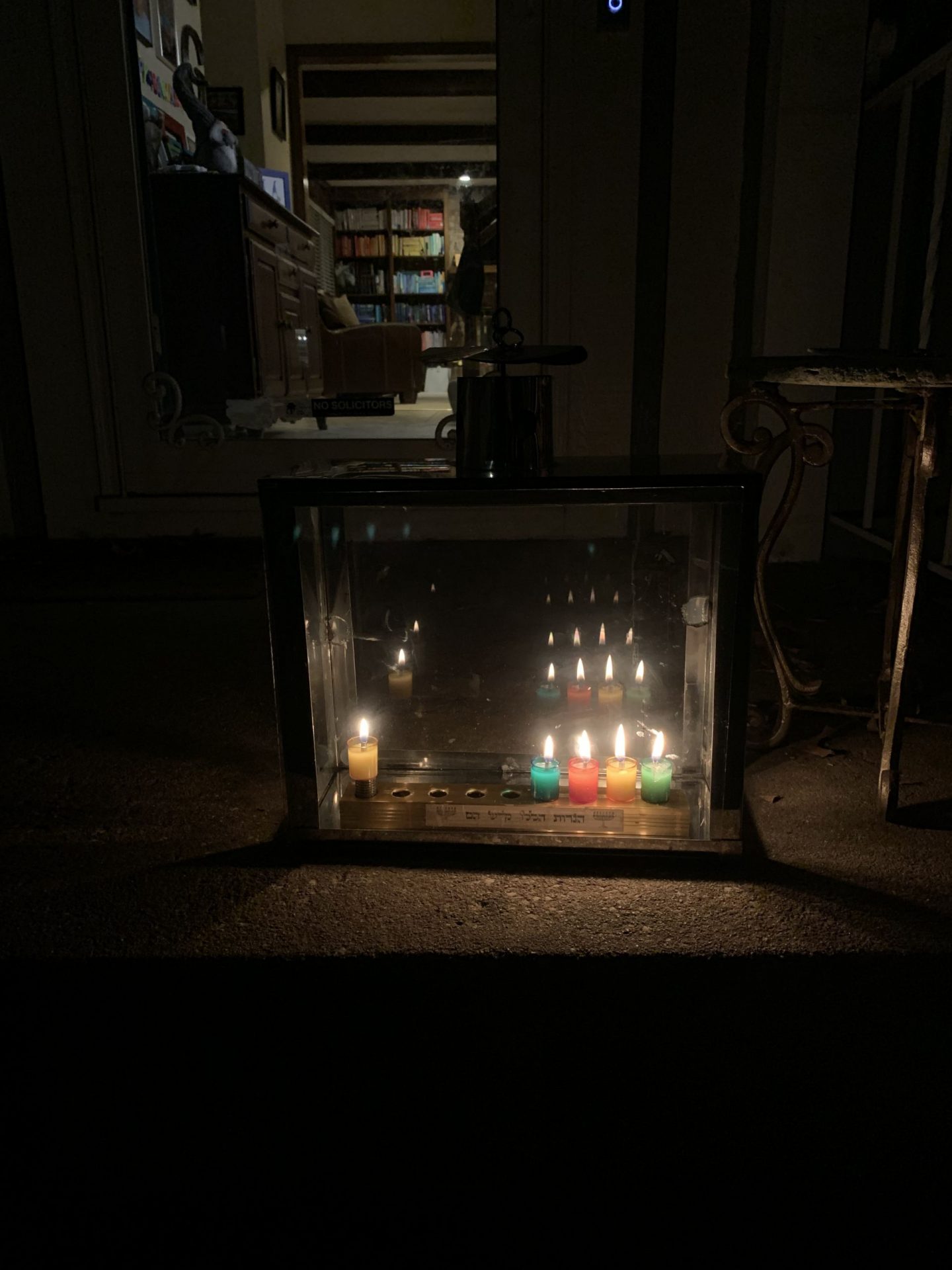 5th night: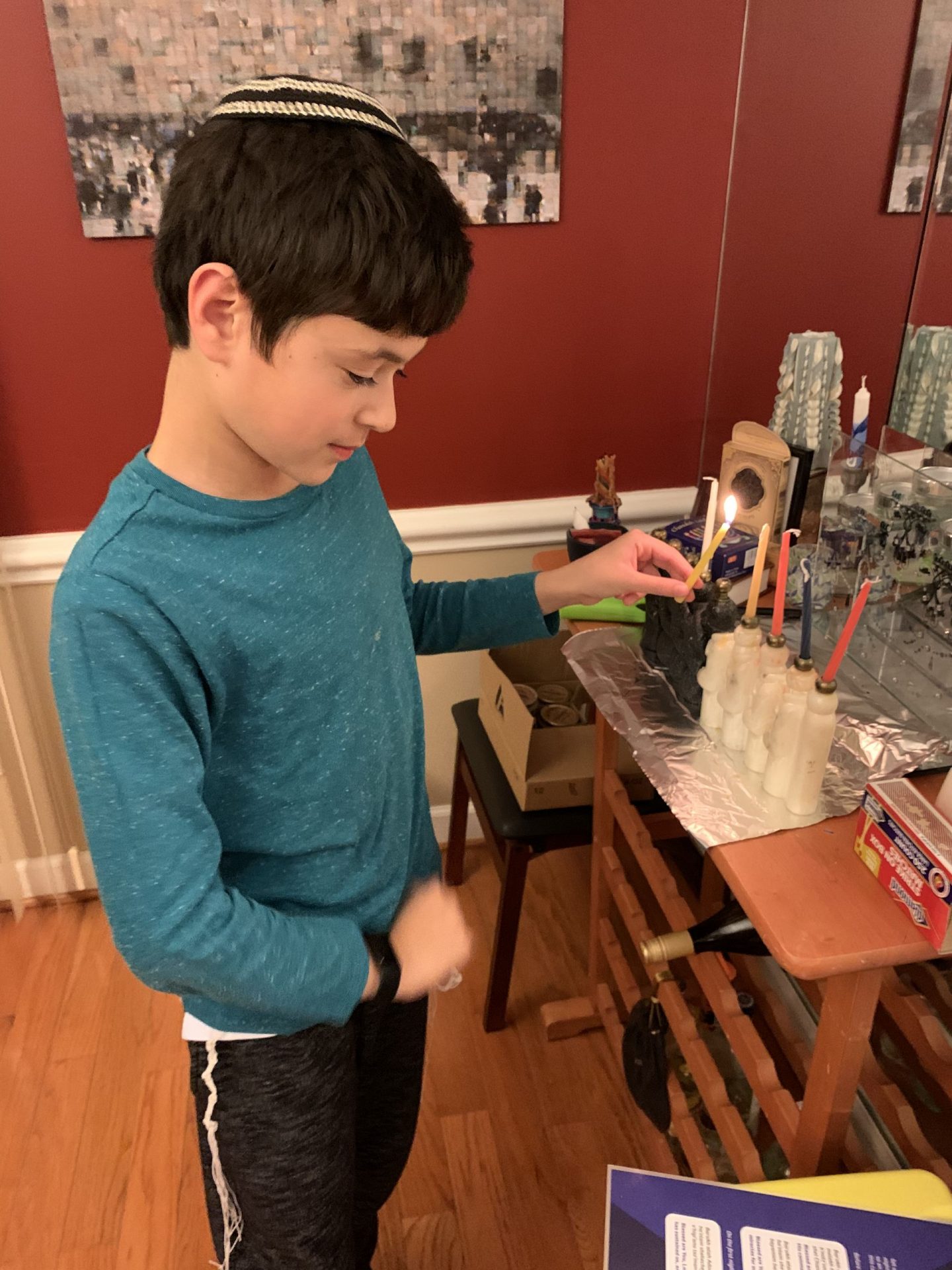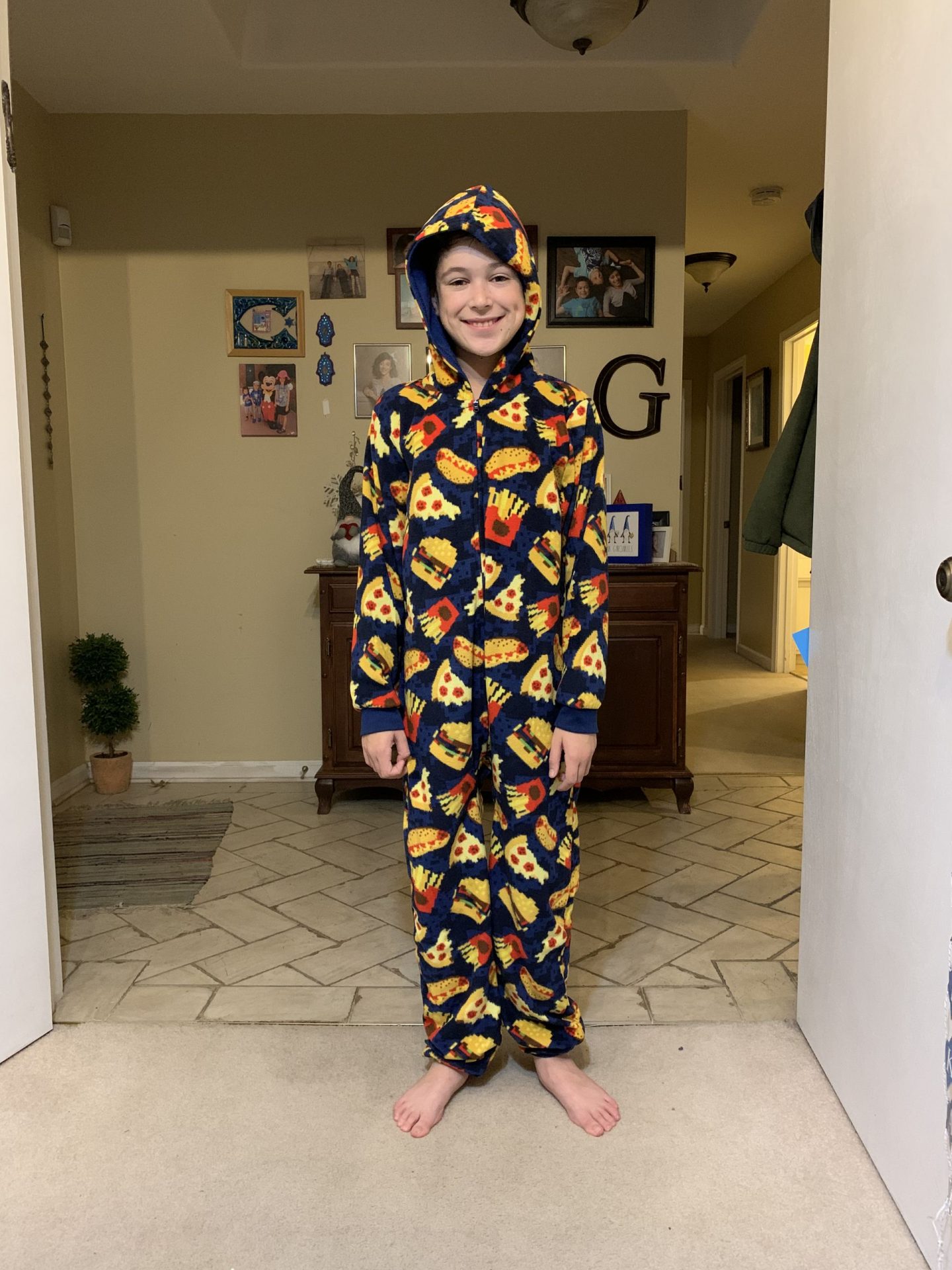 Simon got new pajamas. We didn't do a gift every night this year, just one main gift and a few smaller things for the boys!
On the 6th night, Dave made latkes and I made a hot dog menorah.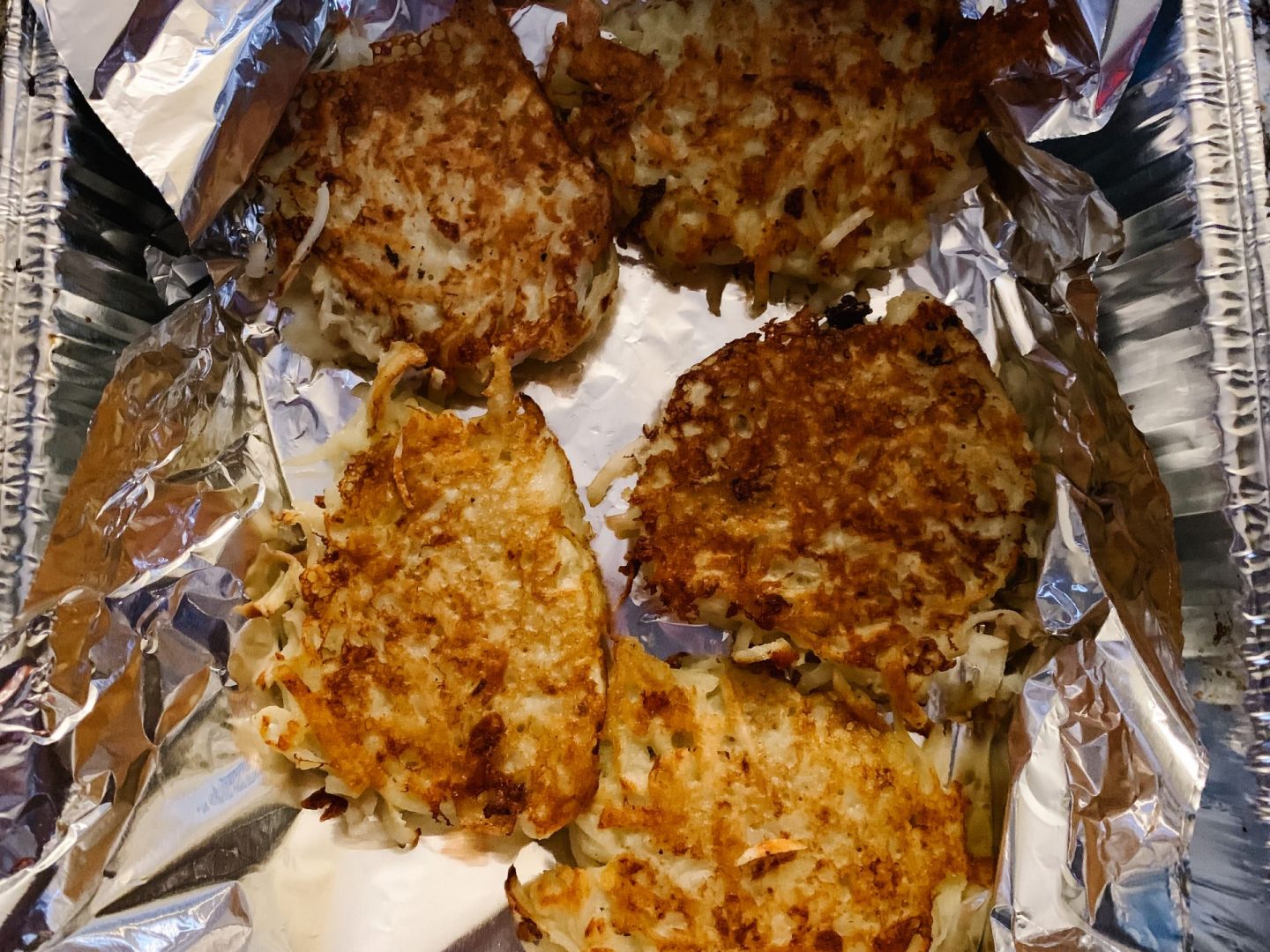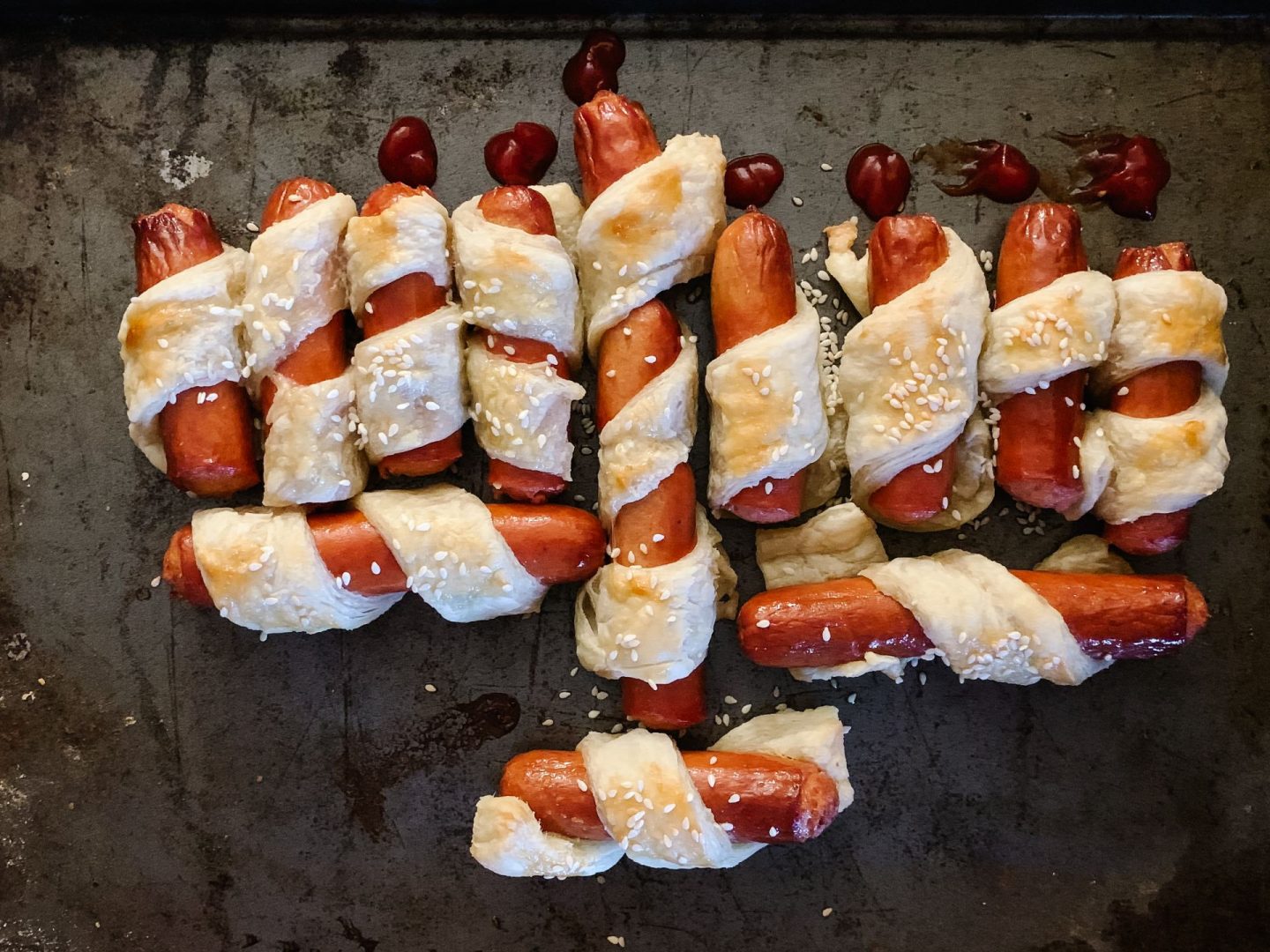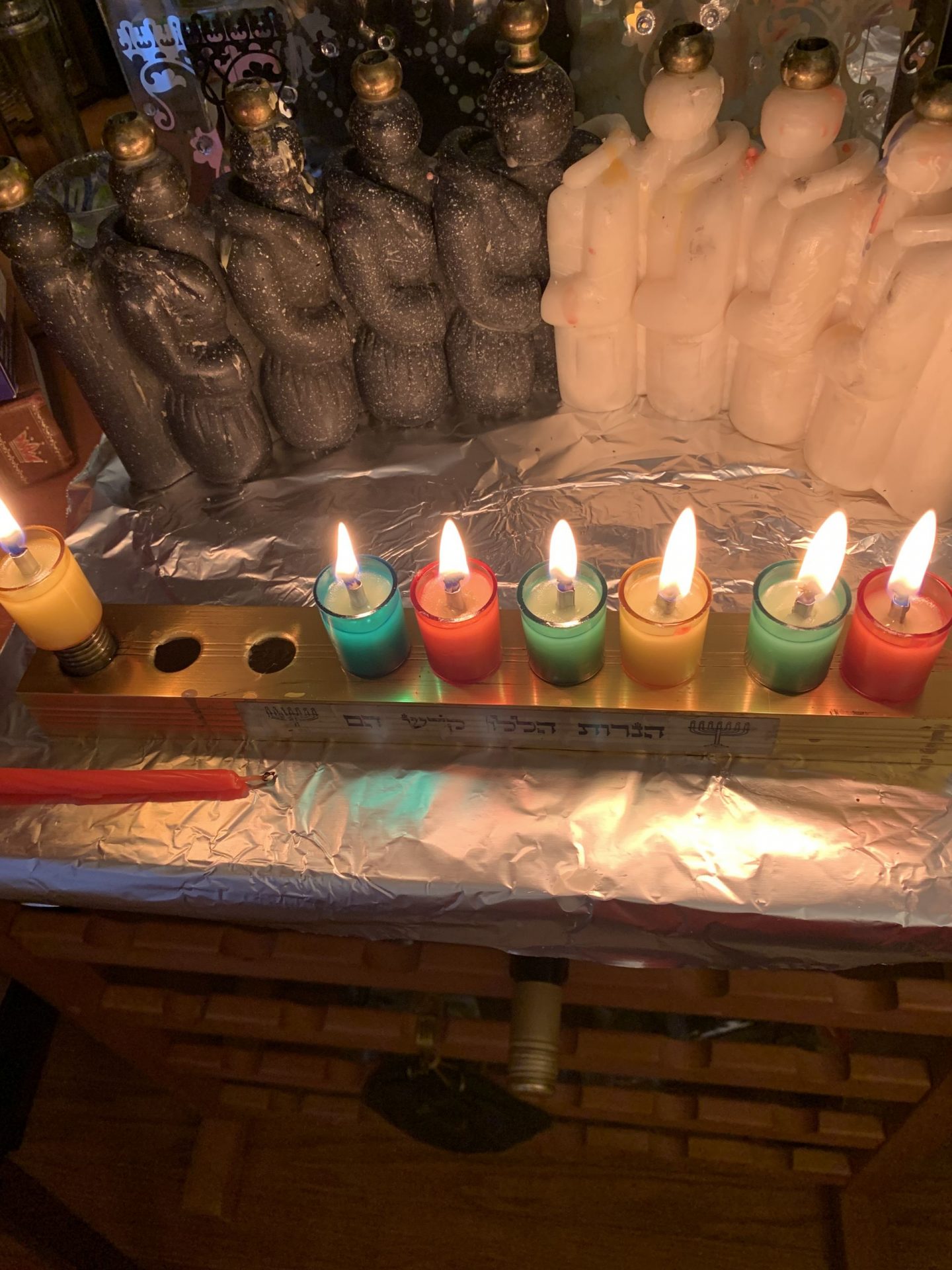 7th night: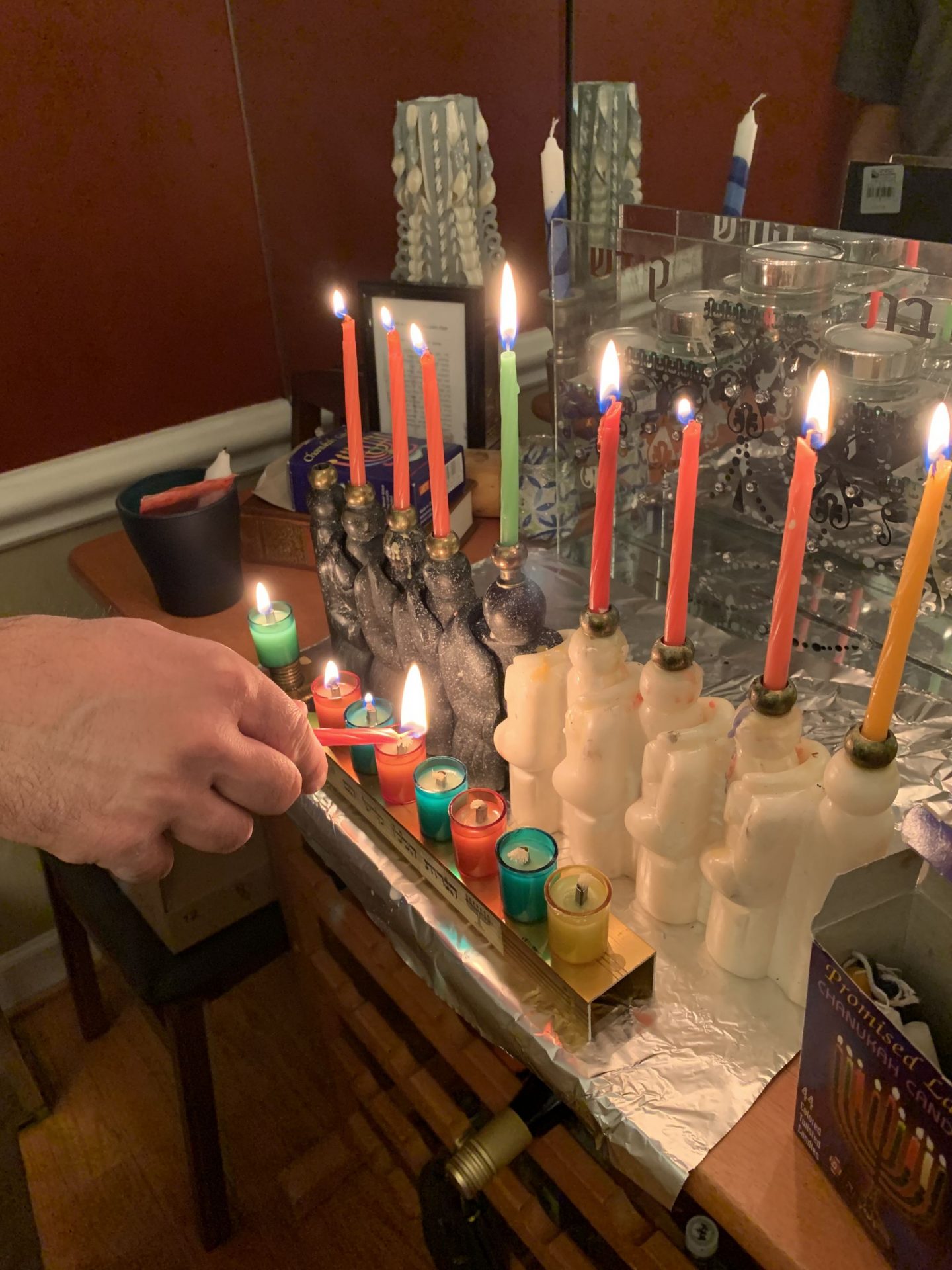 We had a trivia night at our synagogue and our team won!
8th night:
We only lit one menorah because we were going out to a friends' house. The colors were all we had left, no significance!
And that's a wrap on this Hanukkah!