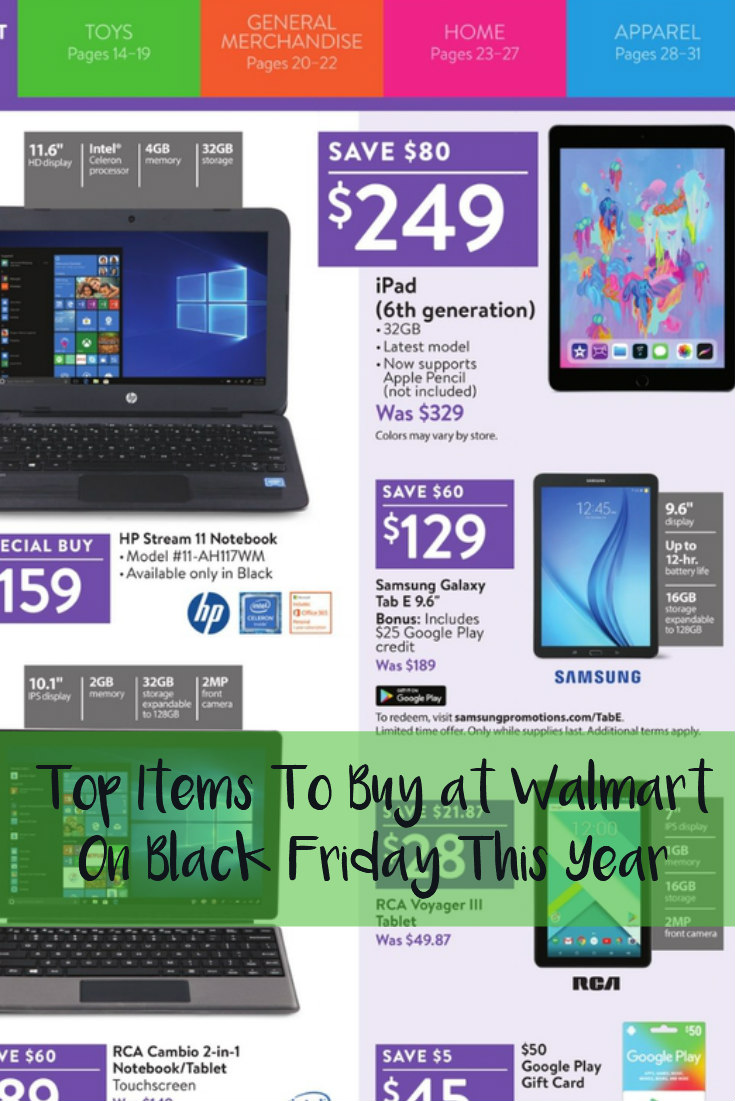 Black Friday shopping…love it or hate it? I love getting good deals, so I like to check out the ads and see what's coming up for sale on Black Friday. I'm especially excited for deals that Walmart is offering this year, as their low prices tend to go even lower for Black Friday! Here are the top items to buy at Walmart on Black Friday this year.
Thank you to Slickdeals and Intellifluence for starting this conversation!
1. Apple Products
Number 1 on my 12 year old's wishlist: every Apple product made! You can get some good deals on items like the Apple Watch Series 3 GPS + Cellular ($199), the iPhone 6 ($99), and the iPad 6th Generation ($249).
2. Kitchen Appliances
We got a deal on a Keurig a few years ago and it seems like Black Friday is a good time to shop for kitchen appliances in general. For example, the 8 qt. Instant Pot will be $59 at Walmart!
3. Electronics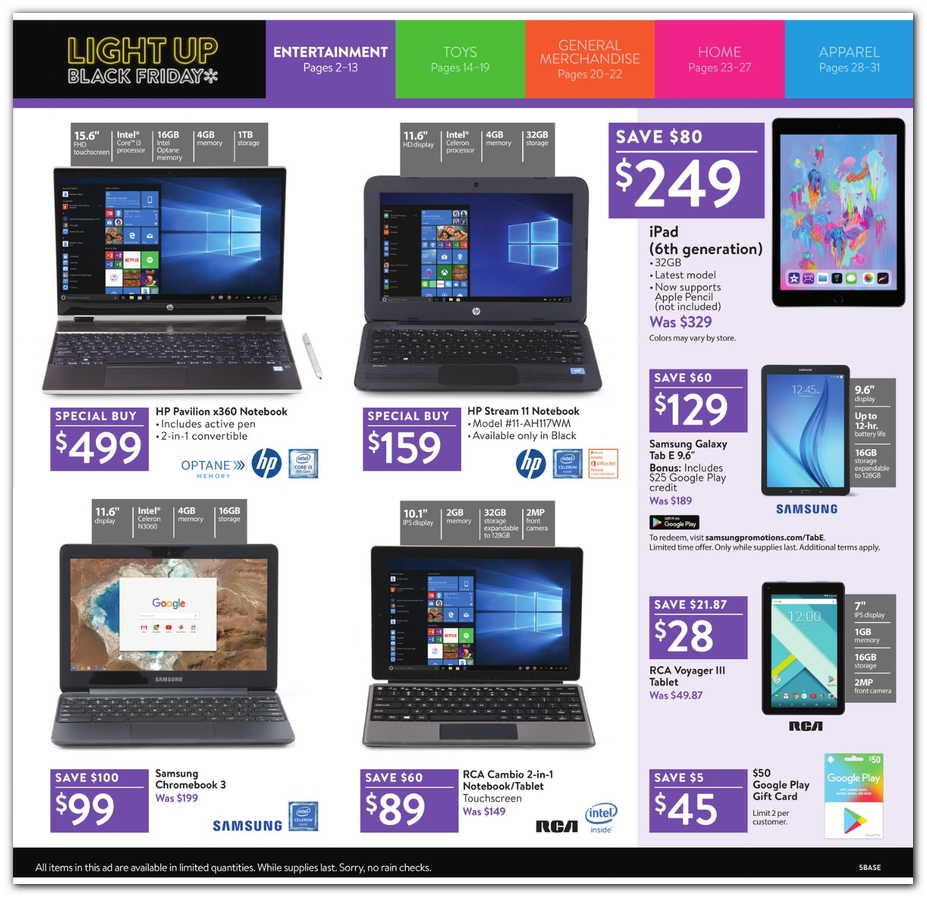 Looking for a new computer or TV? Walmart has the deals. You can get a Lenovo Ideapad 330s for $329, an HP 15 inch Touch Notebook for $259, a Samsung Chromebook for $99, or a Hisense 40 inch TV for $99.
4. Google Products
Amazon doesn't sell the Google Home products, but Walmart does. They will have the Google Home Hub with a $10 Vudu credit and 6 months of YouTube Premium included for $99, a Google Home Mini for $25, or a Google Home Mini and Chromecast combo with a $15 Vudu credit included for $45.
5. Video Games and Movies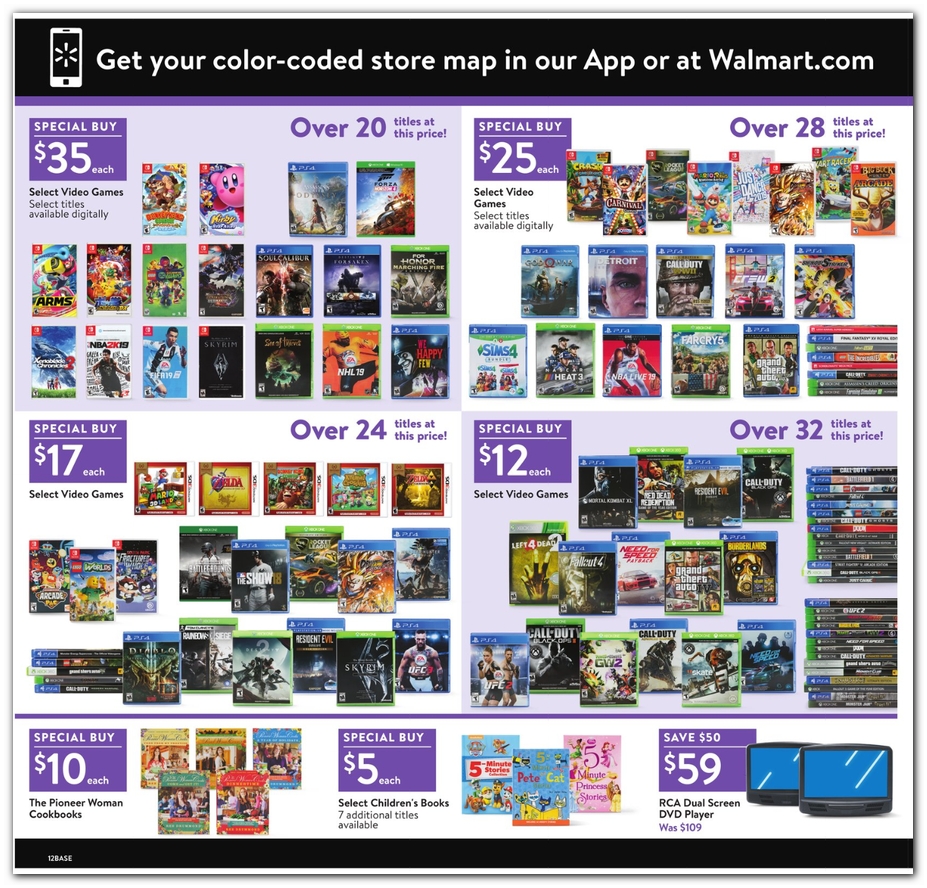 The PS4 1 TB Slim + Spiderman Bundle will be available at Walmart for $199. Over 100 movies will be less than $2, an additional 180 will be less than $4, and another 70 will be less than $6! Select video games will be $35, $25, $17, and $12!
As you can see, there will be plenty of items to buy at Walmart on Black Friday this year. What are you looking for this Black Friday?