Julie Valerie's debut novel, Holly Banks Full of Angst, releases on December 1st. In a first for me this month, I connected with Julie on Instagram and asked her if I could ask her a few questions about the book to share on my blog. She was happy to do so, and I'm excited to share what she had to say here today.
About Holly Banks Full of Angst:
Title: Holly Banks Full of Angst
Author: Julie Valerie
Genre: Contemporary Fiction
Publisher: Lake Union, 12/1/19
Source: Publisher
My Rating: 5 Stars – Review to follow in my regular book review post next week!
Book Description:
A laugh-out-loud debut novel for anyone who's tried to live the perfect life—and learned the hard way there's no such thing.
Holly Banks could not have made a worse first impression on the seemingly perfect moms in her new affluent community, the Village of Primm. Turns out wearing pink piggy pajama bottoms while dropping off her kindergartener late to the first day of school wasn't her best look.
Not to mention Holly's worried her husband may be having an affair, she can't get her daughter to stop sucking her thumb, her hard-won film degree is collecting dust, and to top it all off, the power-hungry PTA president clearly has it in for her…
To make matters even worse, Holly's natural eye for drama lands her smack-dab in the middle of a neighborhood mystery—right as her own crazy mother shows up in Primm "to help." Through it all, Holly begins to realize her neighbors may be just as flawed as—and even wackier than—she is, leaving her to wonder: Is there such a thing as a perfect mom?
About The Author: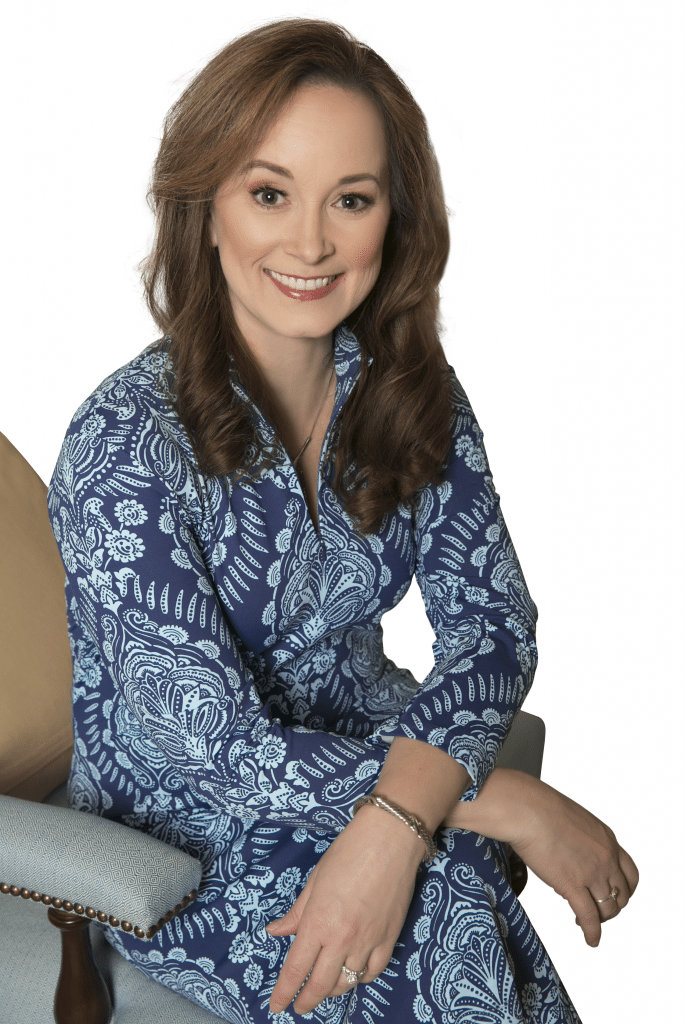 Julie Valerie is the founder of the 85K Writing Challenge and serves on the board of directors of James River Writers. Julie earned an editing certificate from the University of Chicago Graham School and has a master's degree in education, a bachelor of fine arts in fashion, and certification in wilderness first aid. She enjoys books, the study of wine, hikes on the Appalachian Trail, and travel. Julie married her college sweetheart, and they live in Virginia with their four children and two English Labradors. Holly Banks Full of Angst is her debut novel.
Find her:
site | facebook | twitter | pinterest | instagram | goodreads | amazon
My Interview With Julie Valerie:
Holly Banks Full of Angst is about a mom who is striving for perfection. What advice would you give her about this?
My advice to Holly Banks, the titular character in Book One of my Village of Primm series, would be to downshift her pursuit of perfection. Perfection is impossible to achieve. And the pursuit of perfection is a high stakes game that comes at a price to both family and self.
My advice? Rather than pursue perfection, do your best. In my book, best-effort trumps perfection.
Holly gets into some embarrassing situations – are any of her experiences based on embarrassing moments you have experienced yourself? (I once side swept a school bus actually…)
Oh, wow. Where do I start? As a mother of four, I've certainly had my share of embarrassing moments. Too many to count! Comparing myself to Holly, though I didn't hit a school bus, I have carpooled my kids to school wearing pink piggie pajama bottoms.
Is The Village of Primm based on any real life town?
The Village of Primm and Southern Lakes are both figments of my imagination, there to represent societal ideals and the tensions caused by those societal ideals.
I'm curious to learn from my readers: Where would you most like to live? The idyllic, charming, aspirational Village of Primm or the more relaxed Southern Lakes? I suspect many of my readers will sense life in the Village of Primm, though near picture-perfect, comes at a high cost. Is that cost worth it? To many, it is. To others, not so much.
Would you consider the book a satire or an allegory or both?
Excellent question, and thank you for highlighting elements of the novel that set it apart from other pieces of fiction.
I employ satire, allegory, and other literary devices to tell a story of modern motherhood, a story filled with humor, heart, and yes, thought-provoking questions that might be uncomfortable to answer.
I use satire to explore through humor, irony, and exaggeration facets of modern motherhood I feel need exposing. Moments of situational satire surface throughout the novel and one character, in particular (Mary-Margaret St. James), is deployed through humor as a satirical device.
I use the allegory of Plume [a topiary peacock displayed in the town park] to reveal a hidden meaning, deliver a message, and set forth a moral, if you will, about motherhood, beauty, the pursuit of perfection, and ways in which we betray others and, ultimately, ourselves.
Holly Banks seems to realize the downfalls of social media, while you are very active with fans on Instagram. Do you feel like social media has more pros or cons for moms and women in general?
Oh gosh. Weighing the pros and cons of social media for mothers and women is a difficult task.
On the one hand, social media is a powerful tool for connecting us to the outer world, a place to find inspiration, resources, and yes, meaningful interactions with others.
On the other hand, social media is a powerful tool for connecting the outer world to us, which can lead to a lack of privacy, the feeling of being judged, and the worry we're not keeping up with the fabulous lives of others splashed across social media platforms.
Holly keenly feels this tension, and I feel it, too.
Though most authors would report they love interacting with their readers on social media, social media also exposes authors to book reviews and comments about their art that can hurt and even injure.
I find it so interesting the pros and cons of social media co-exist the way they do. Though I am quite active compared to many authors, I do schedule times to unplug.
Let's answer Julie's question in the comments: Would you rather live in an idyllic, charming, and aspirational (and Pinterest perfect) village or a more relaxed town? Let me know in the comments!