So, as you probably know, we visited family for Thanksgiving! On Thanksgiving morning, we headed out and flew into La Guardia in NYC. What a landing! My kids have better pictures than me, but I snapped these around Zachary: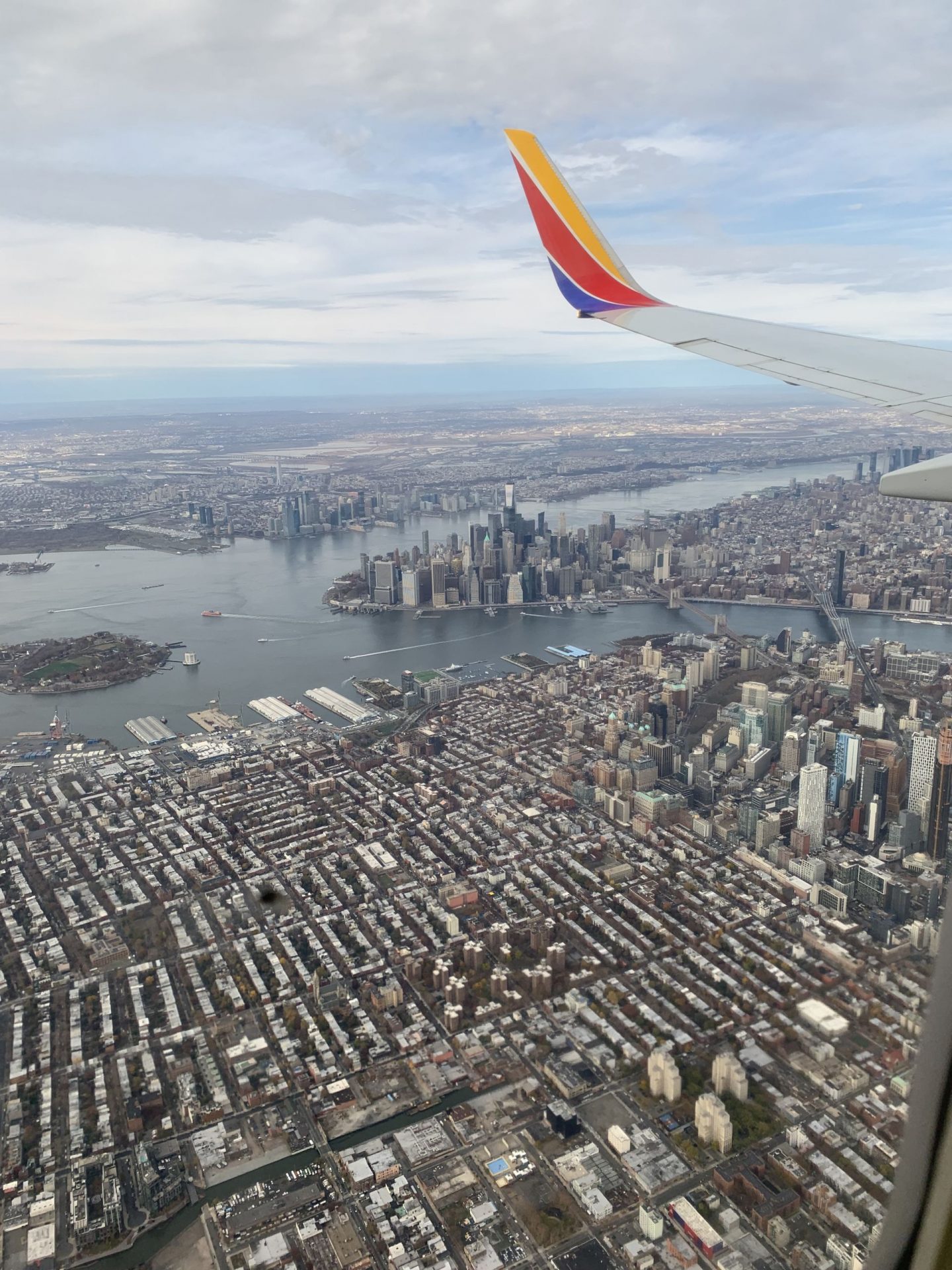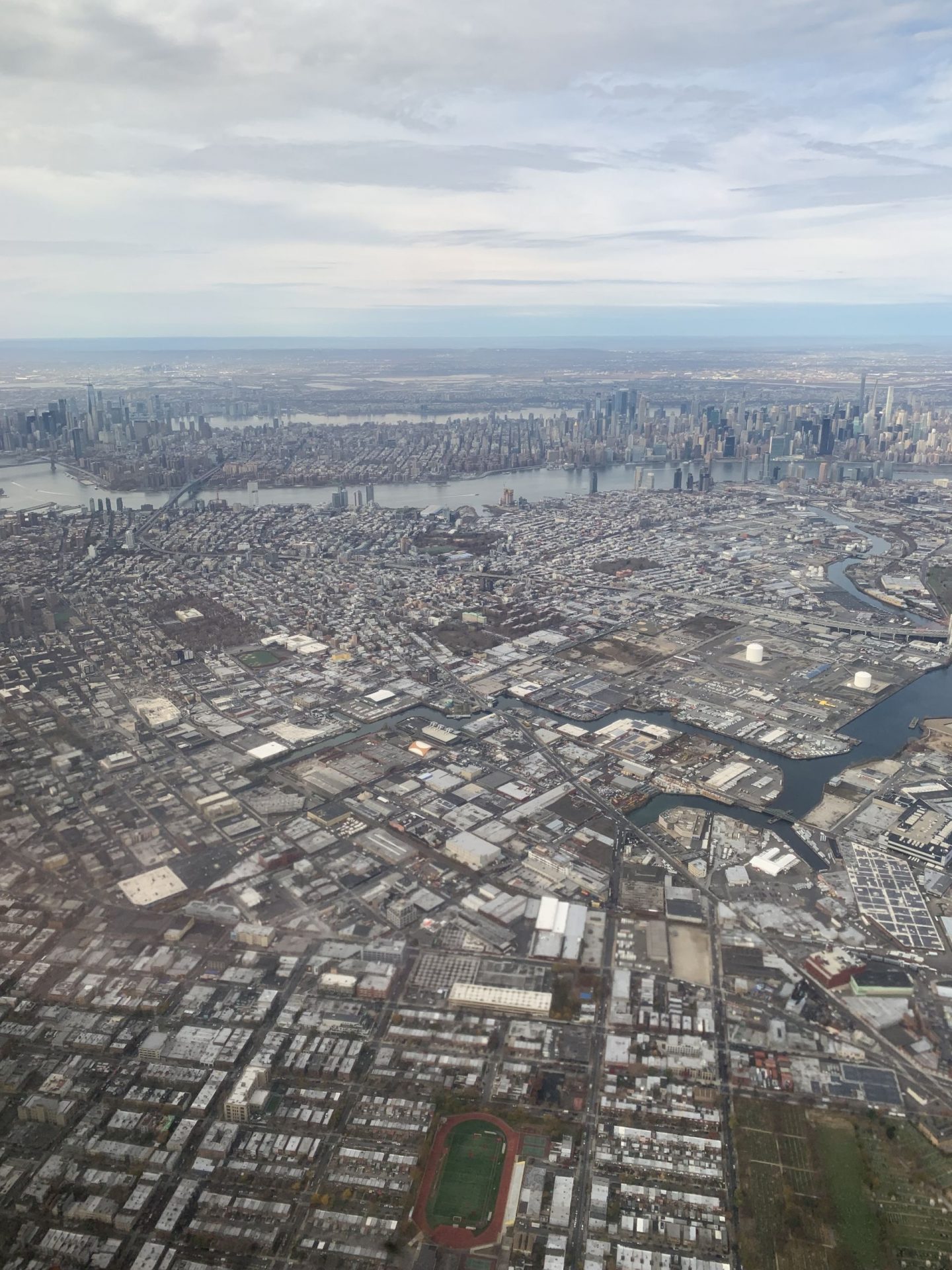 From there, we got a rental car and drove to my sister-in-law's house in NJ. Oh wait, first it was a stop for lunch at my brother-in-law's restaurant!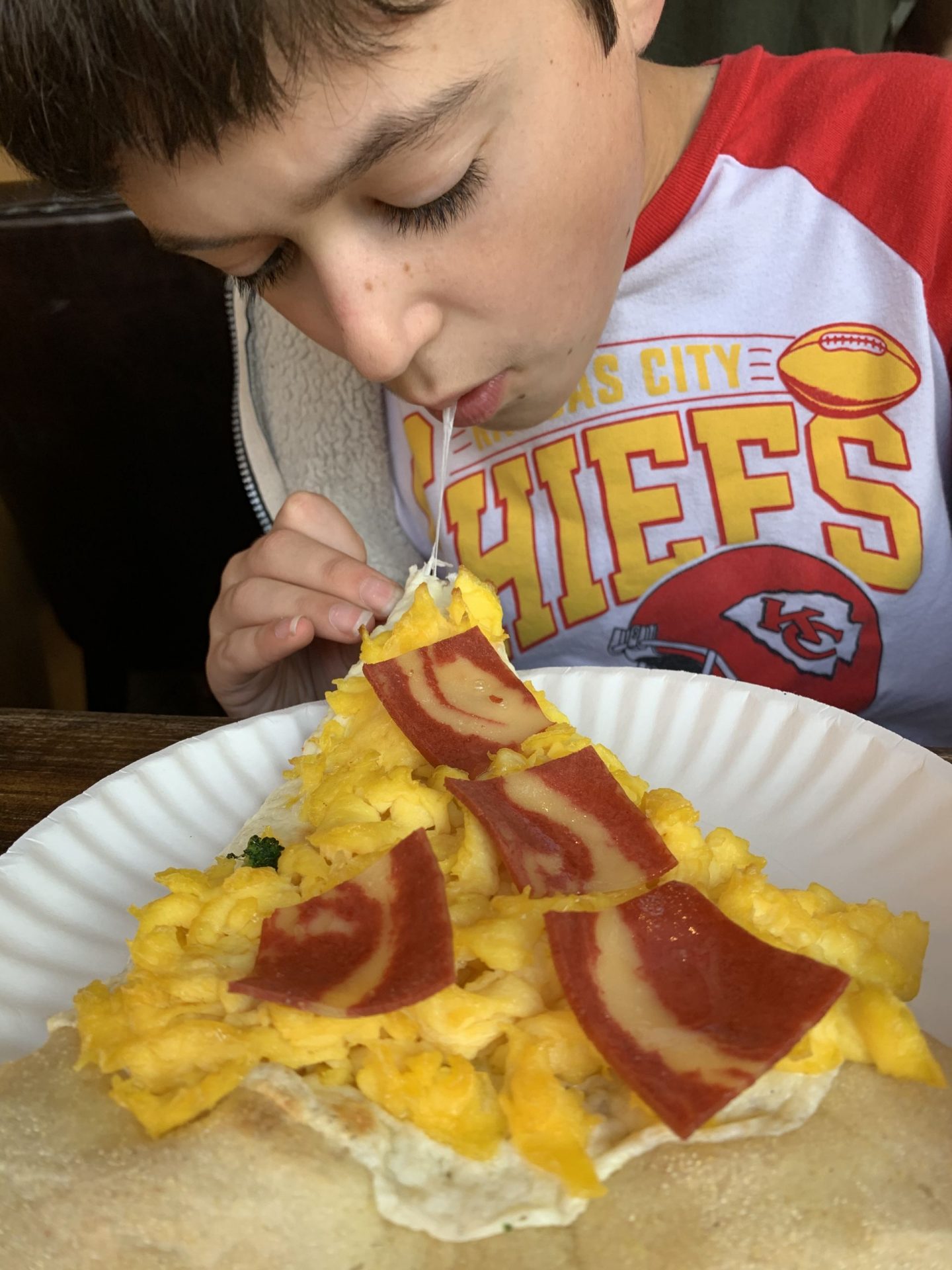 This is scrambled eggs on a pizza with fake bacon – but my brother-in-law says it's not called facon, because facon is actually meat, just not pork. This is vegan.
Then we headed to my sister-in-law's house and her kids and grandkids joined us for a bit there.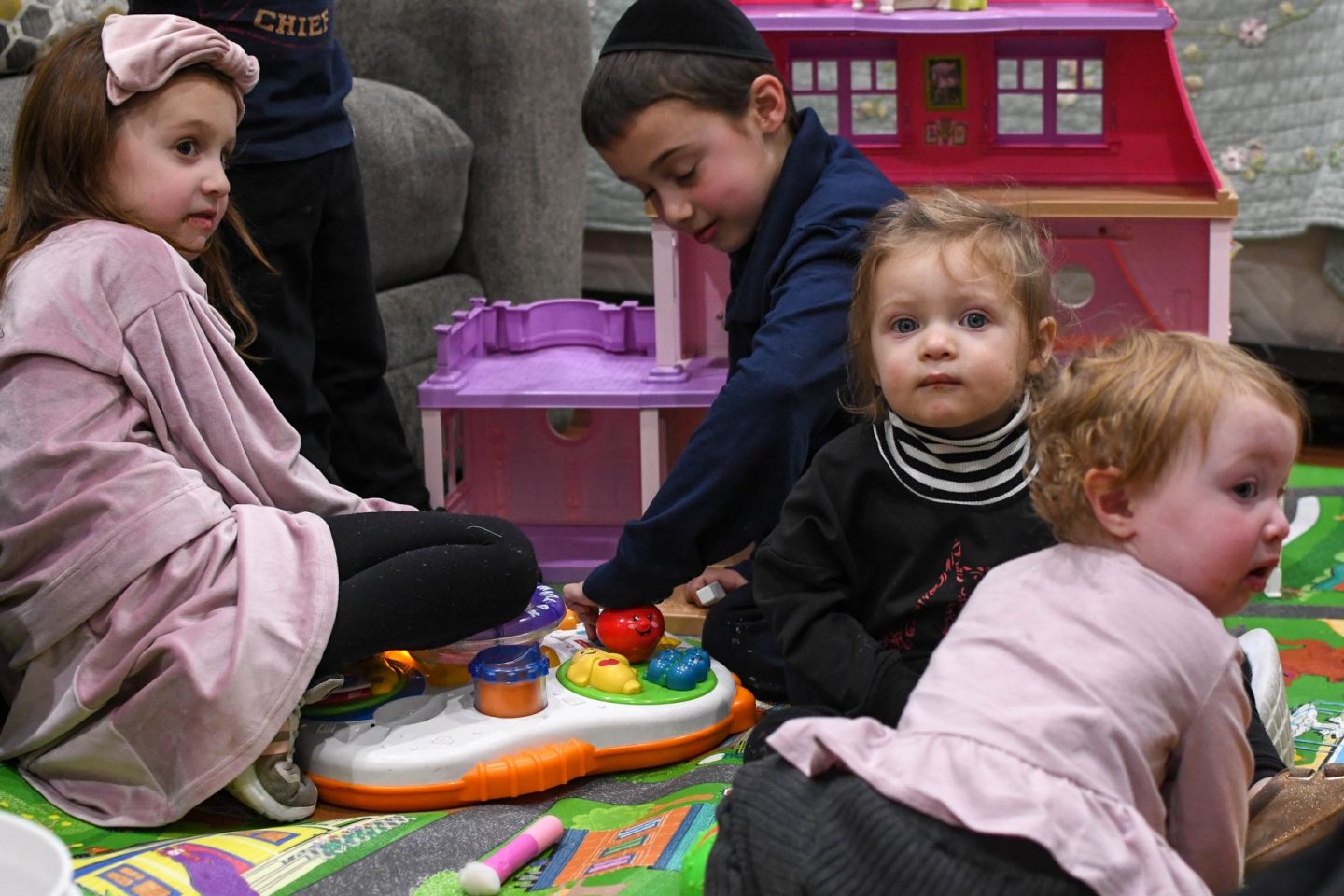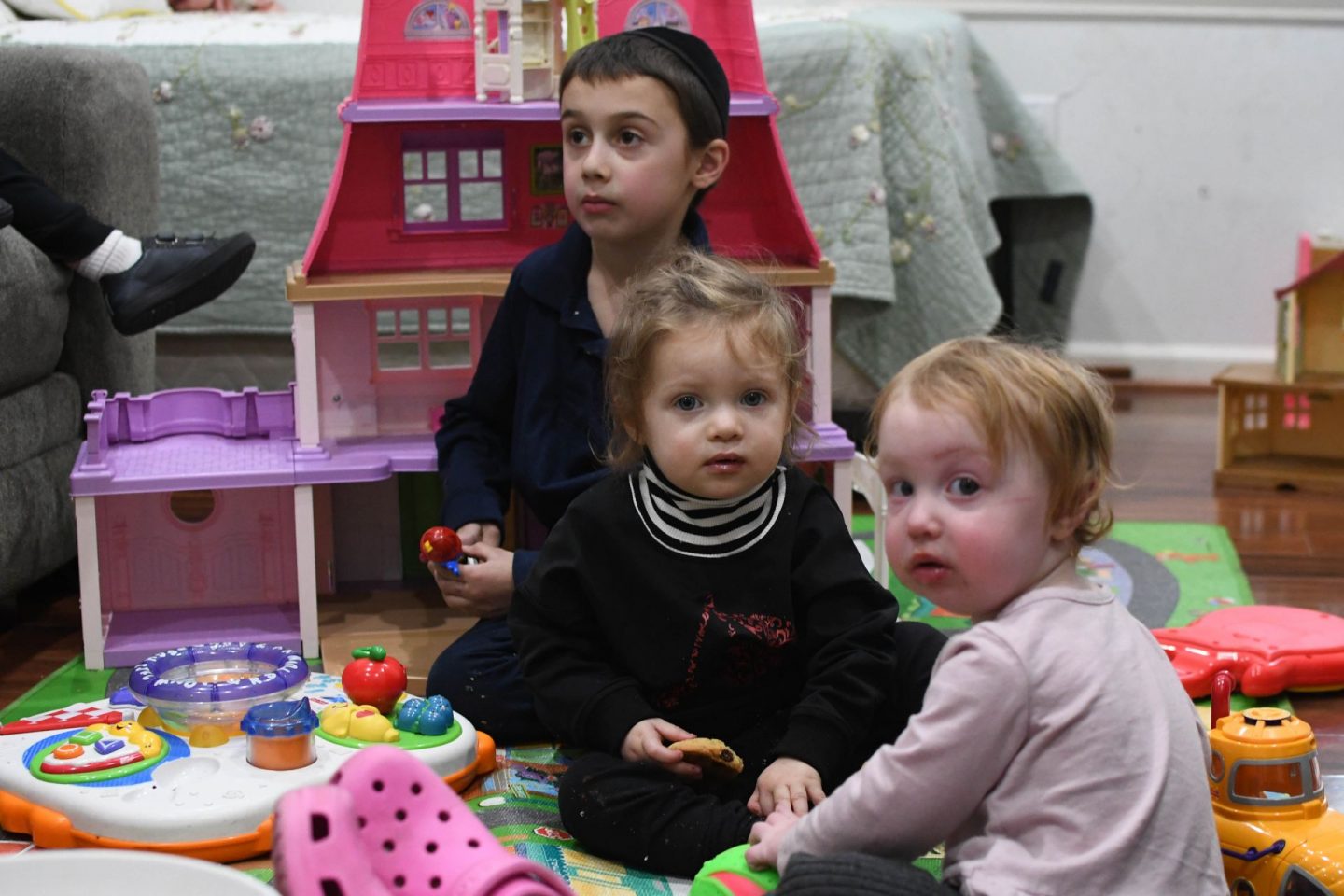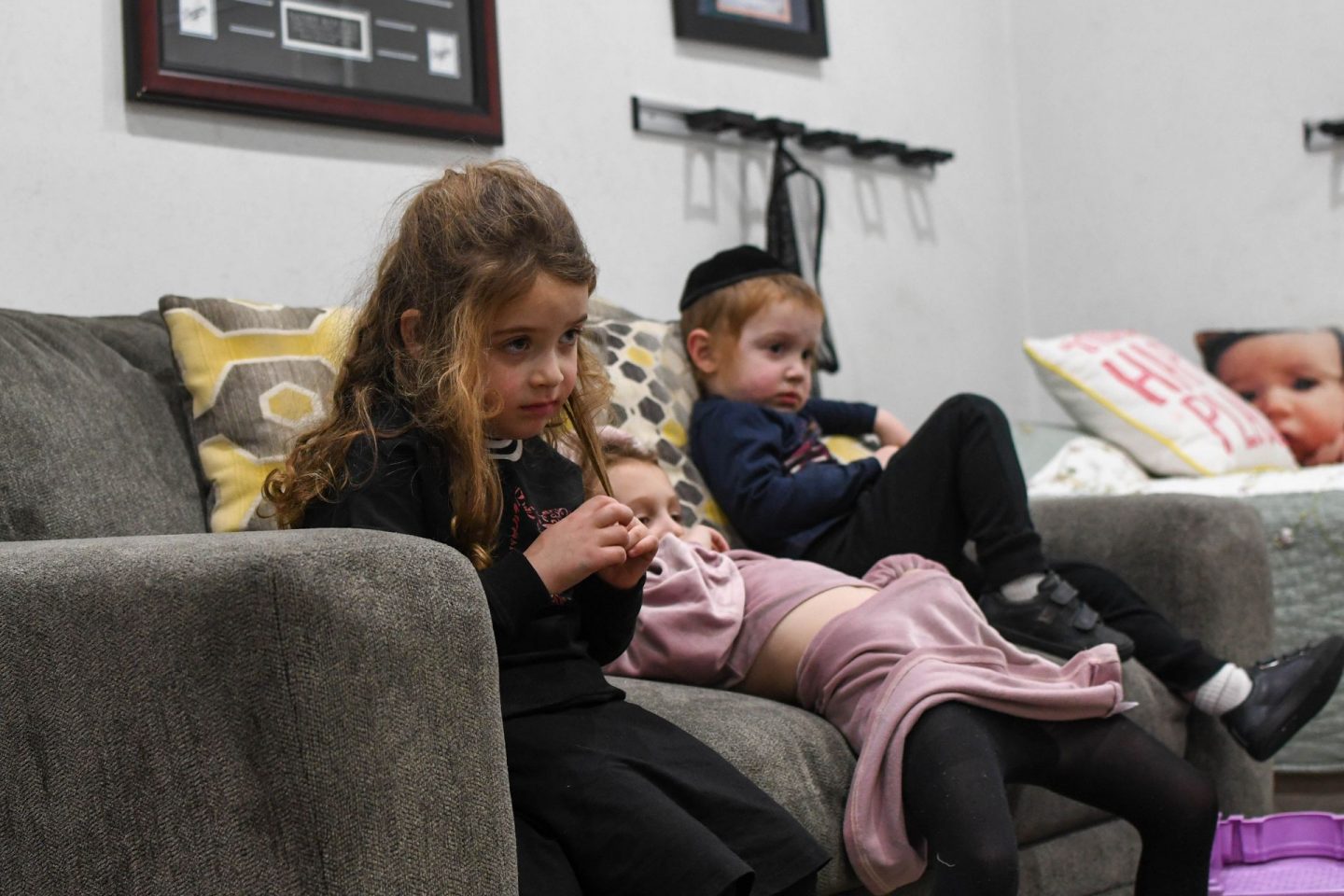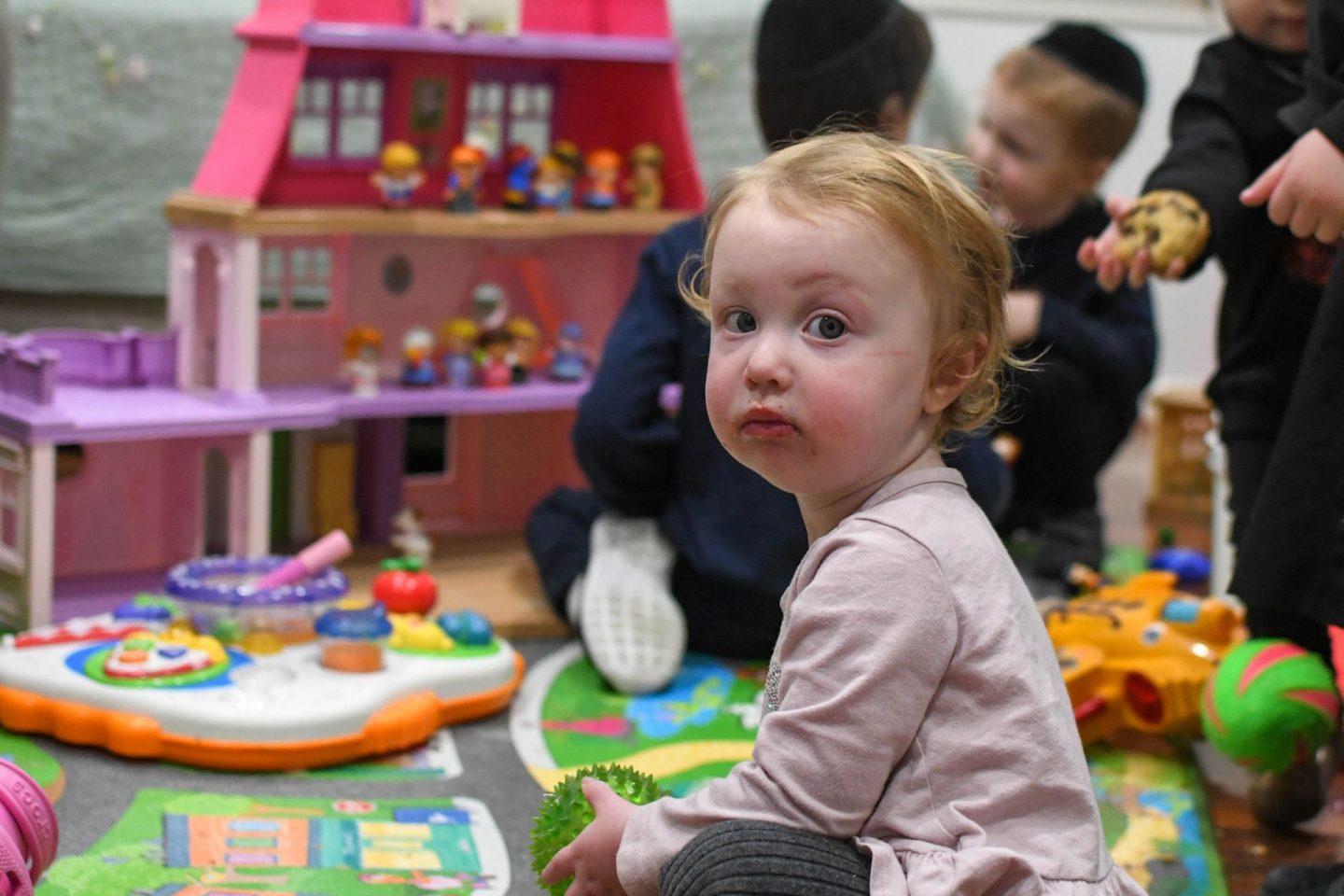 They were all very confused about who I was and why I was taking their pictures.
Next we all went to Dave's parents house for Thanksgiving dinner!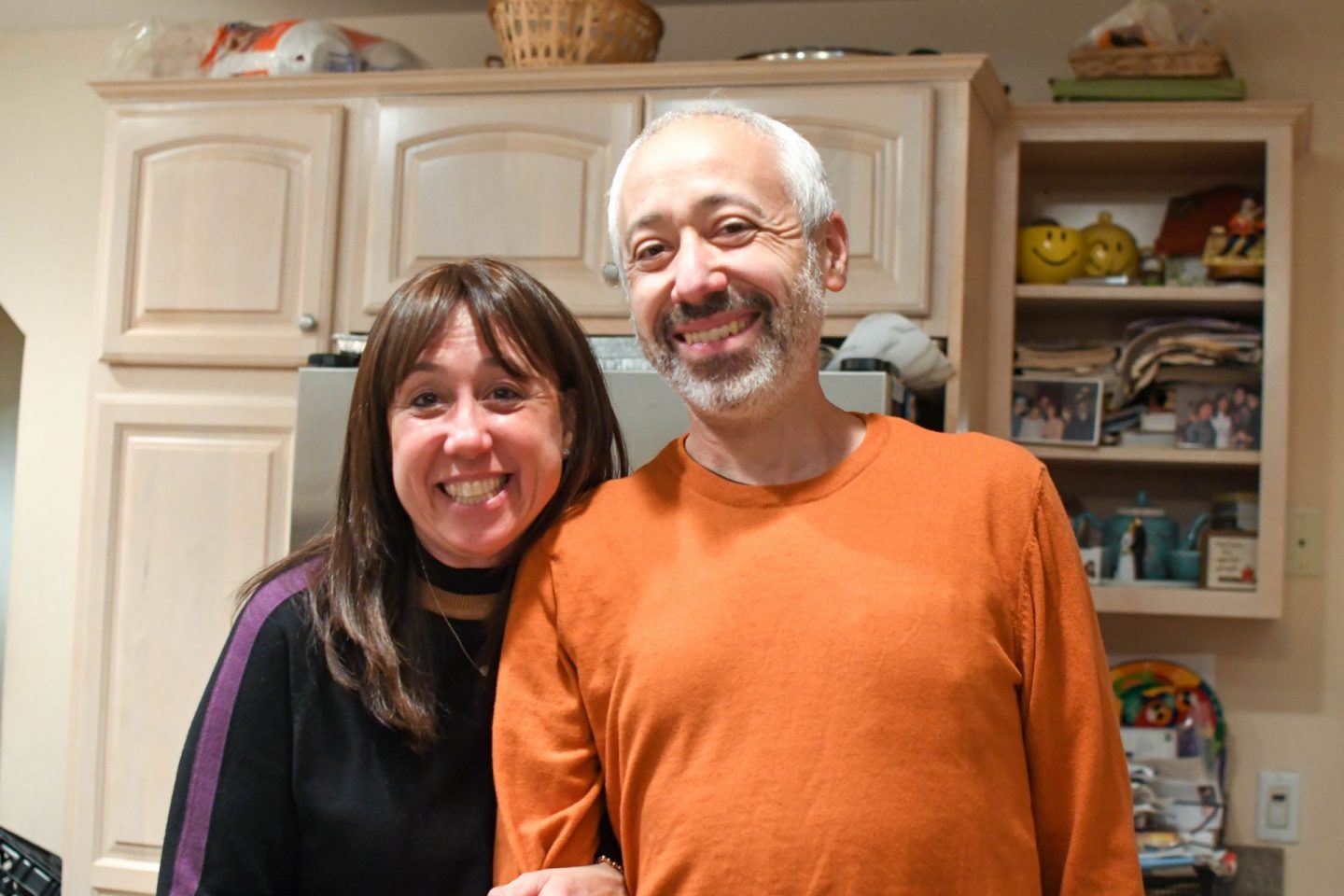 Dave and his sister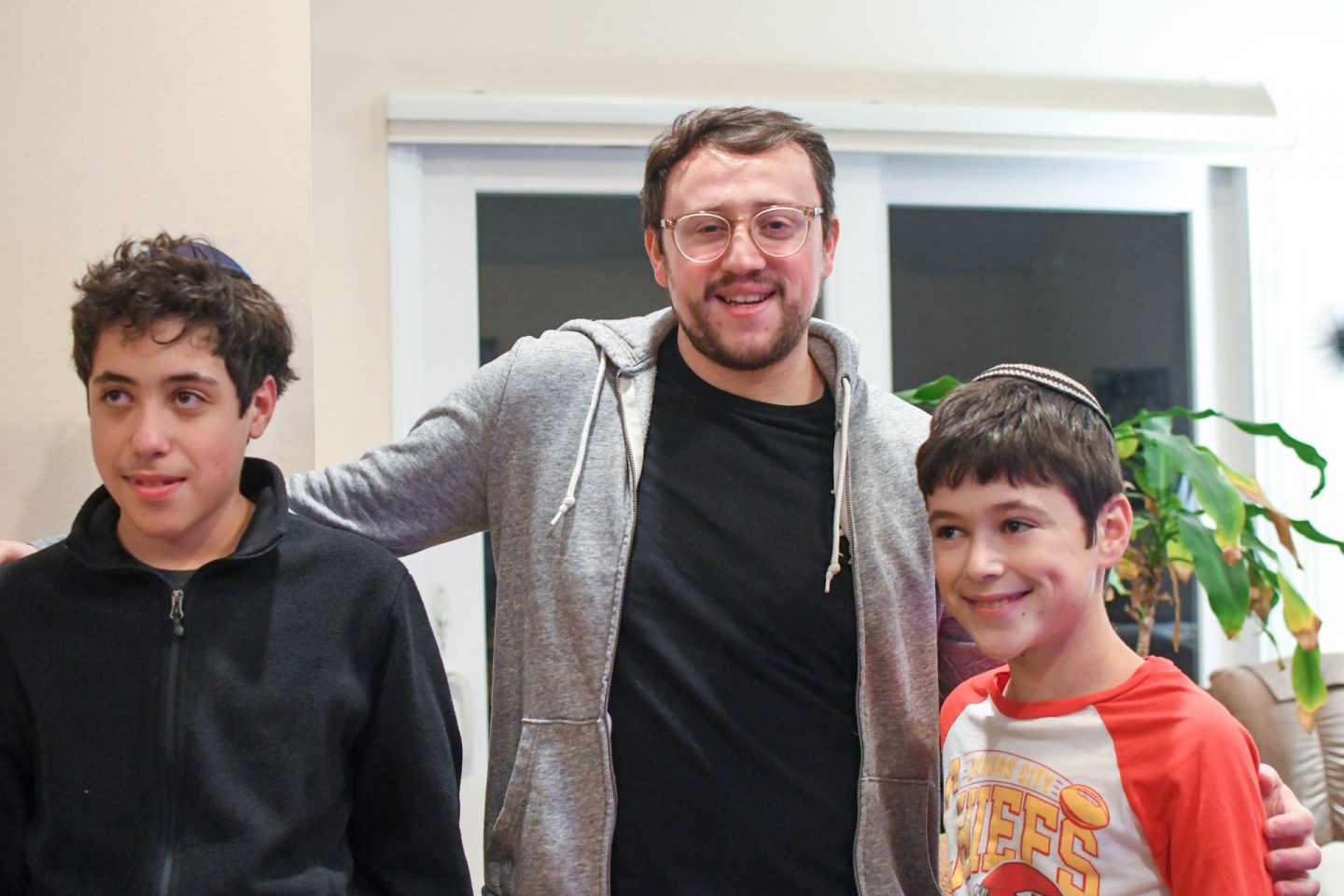 The boys were so excited to see their cousin.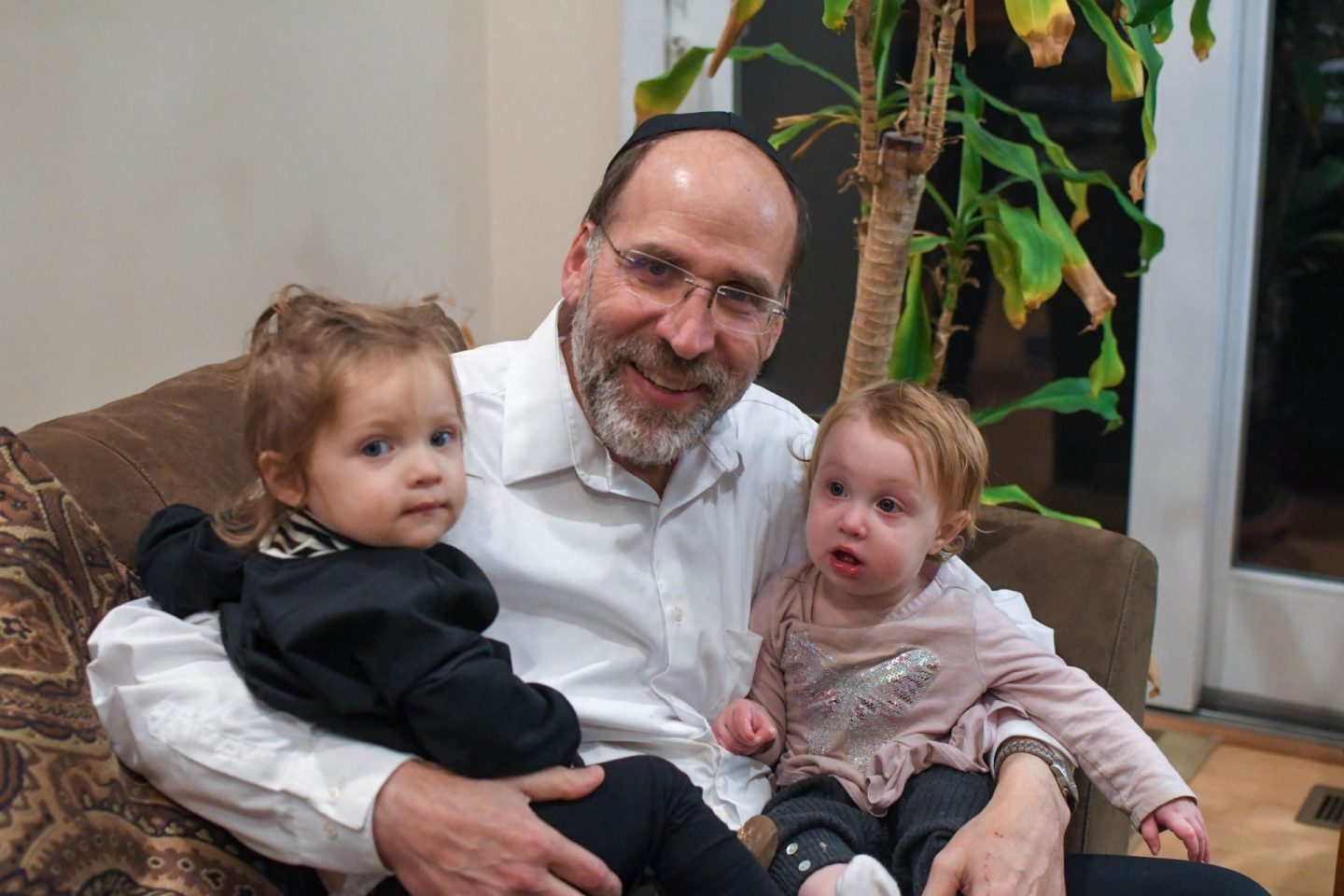 Two of my great-nieces with their grandpa – my brother-in-law.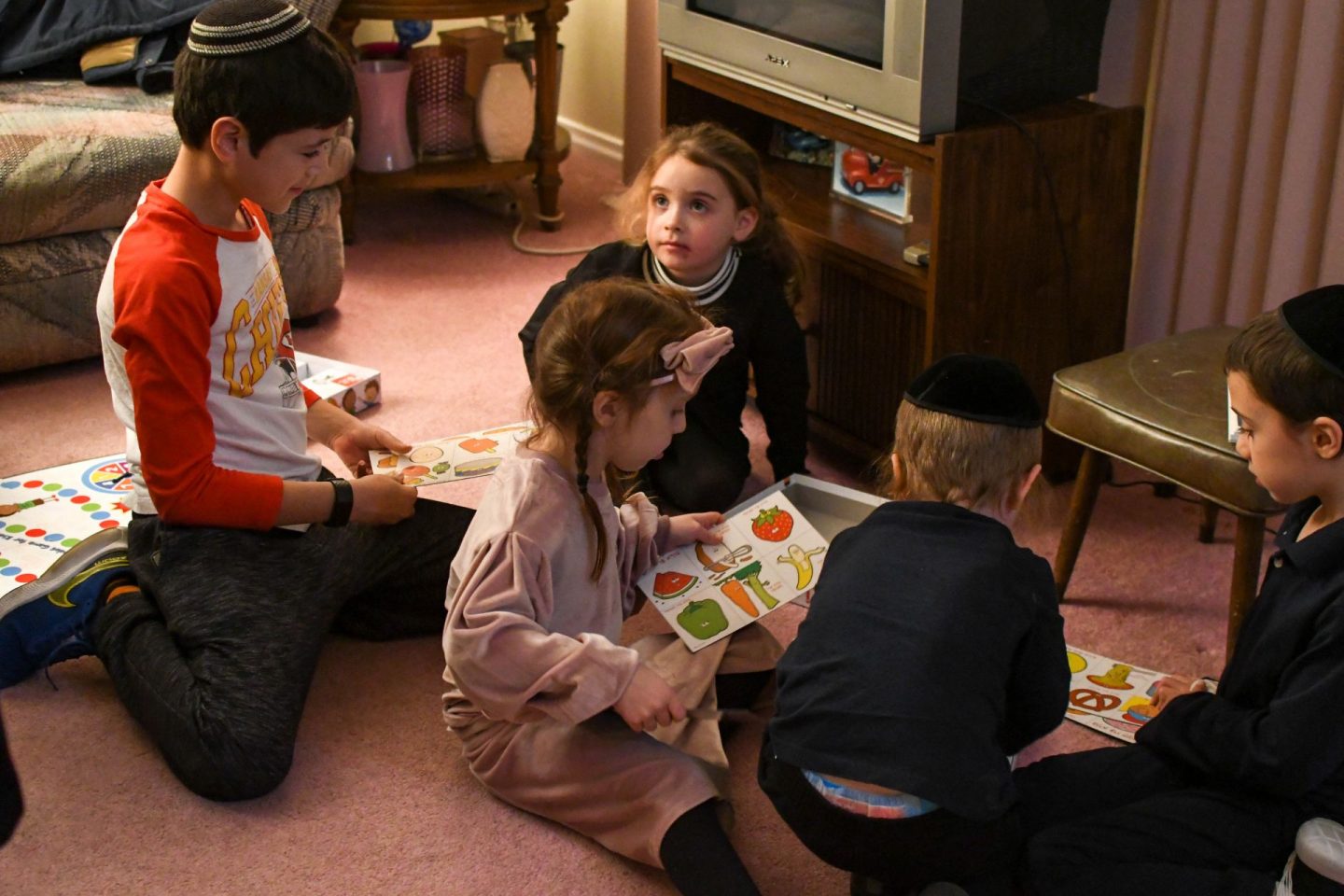 Simon playing with the kids.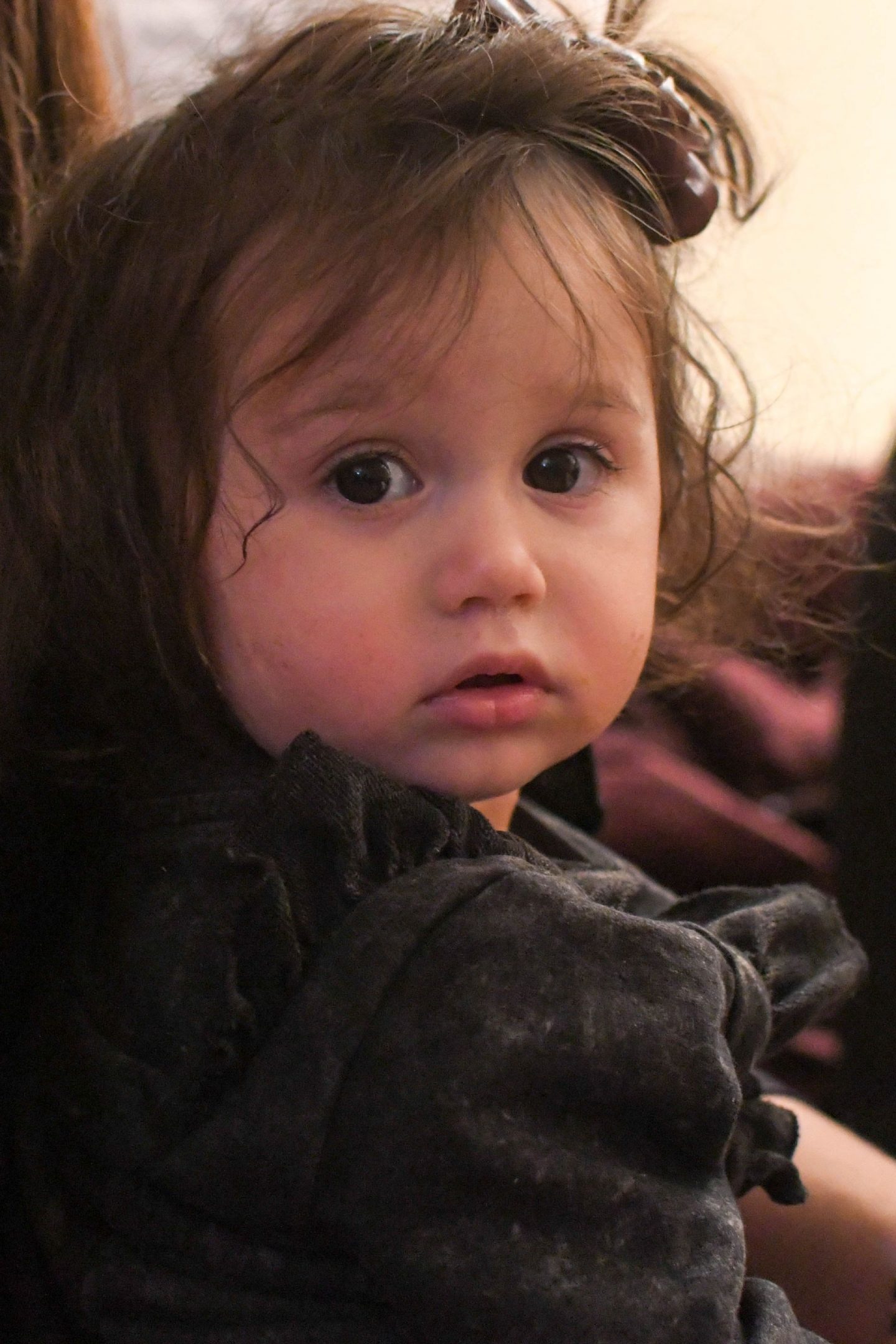 Sweet baby!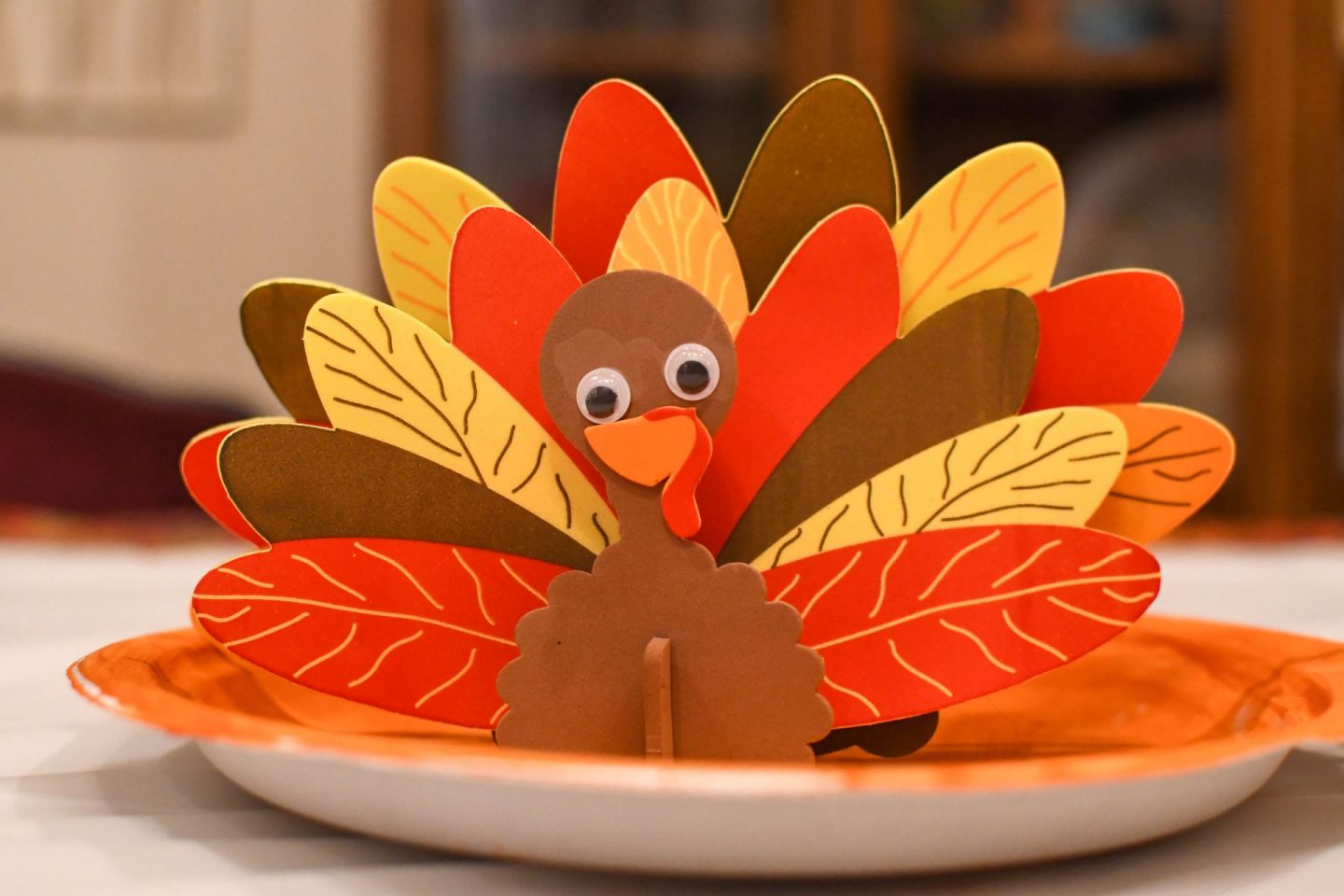 One of the little kids made this turkey and he was so proud.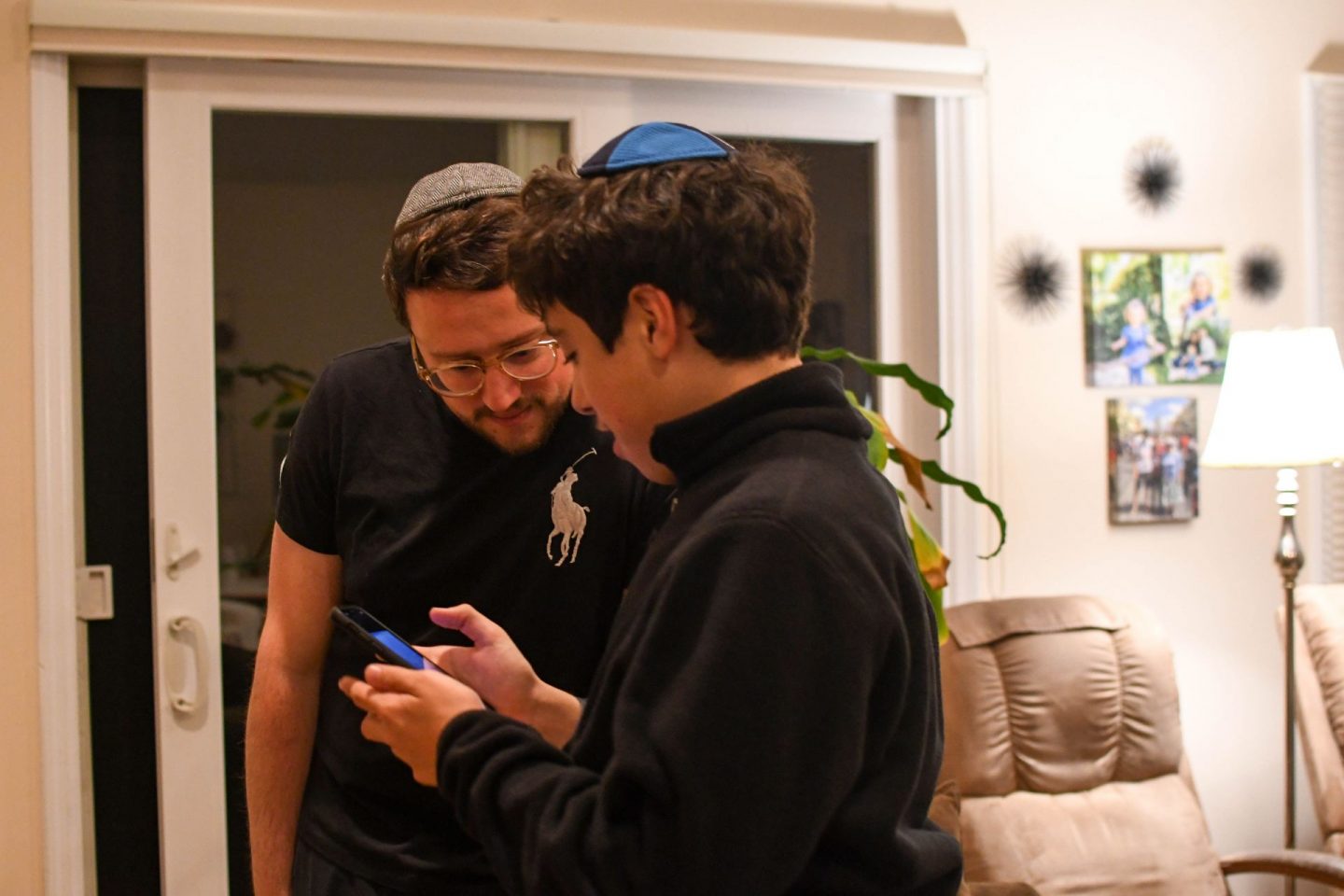 Zachary showing his cousin something on his phone.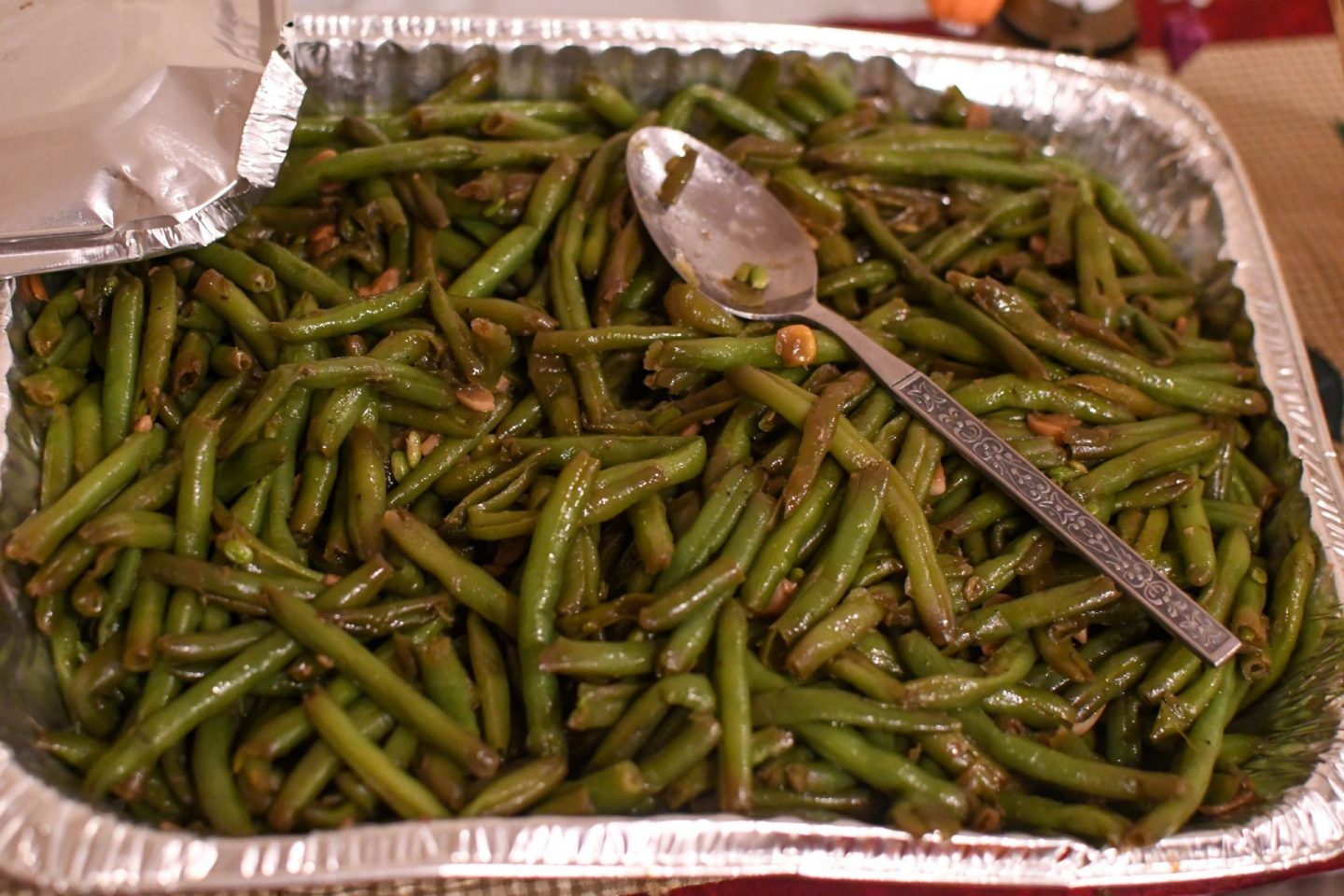 Green beans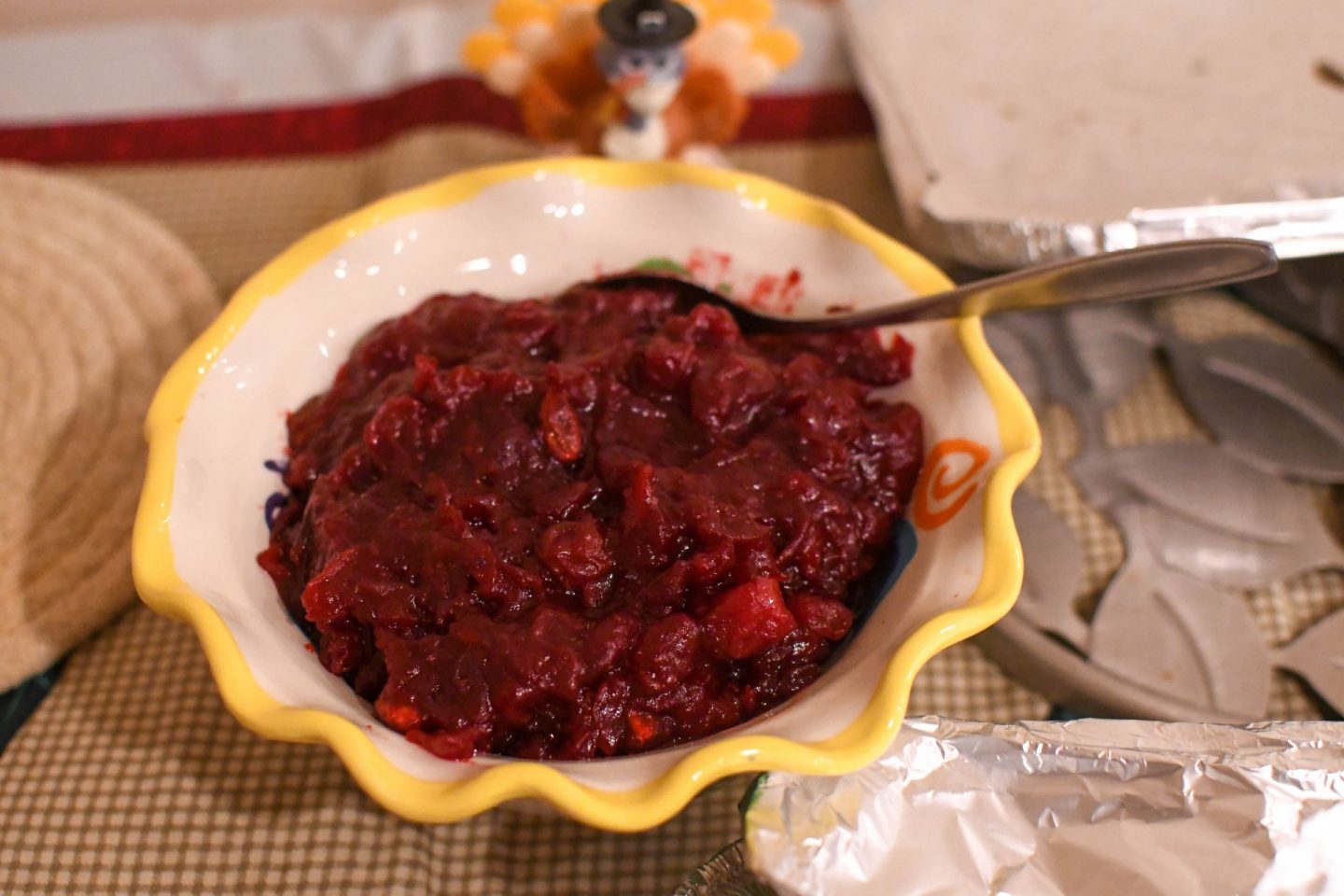 Cranberry sauce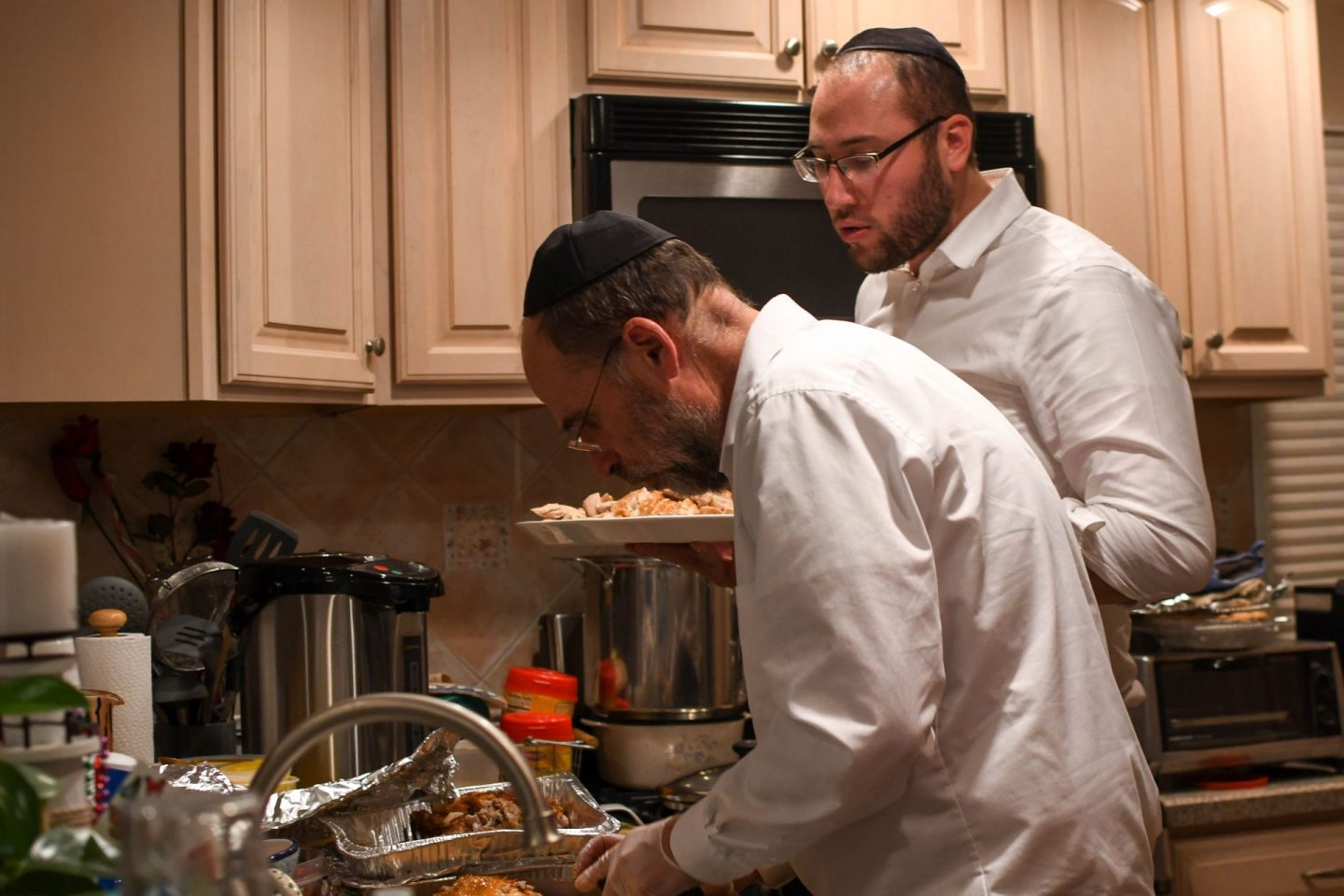 Turkey carving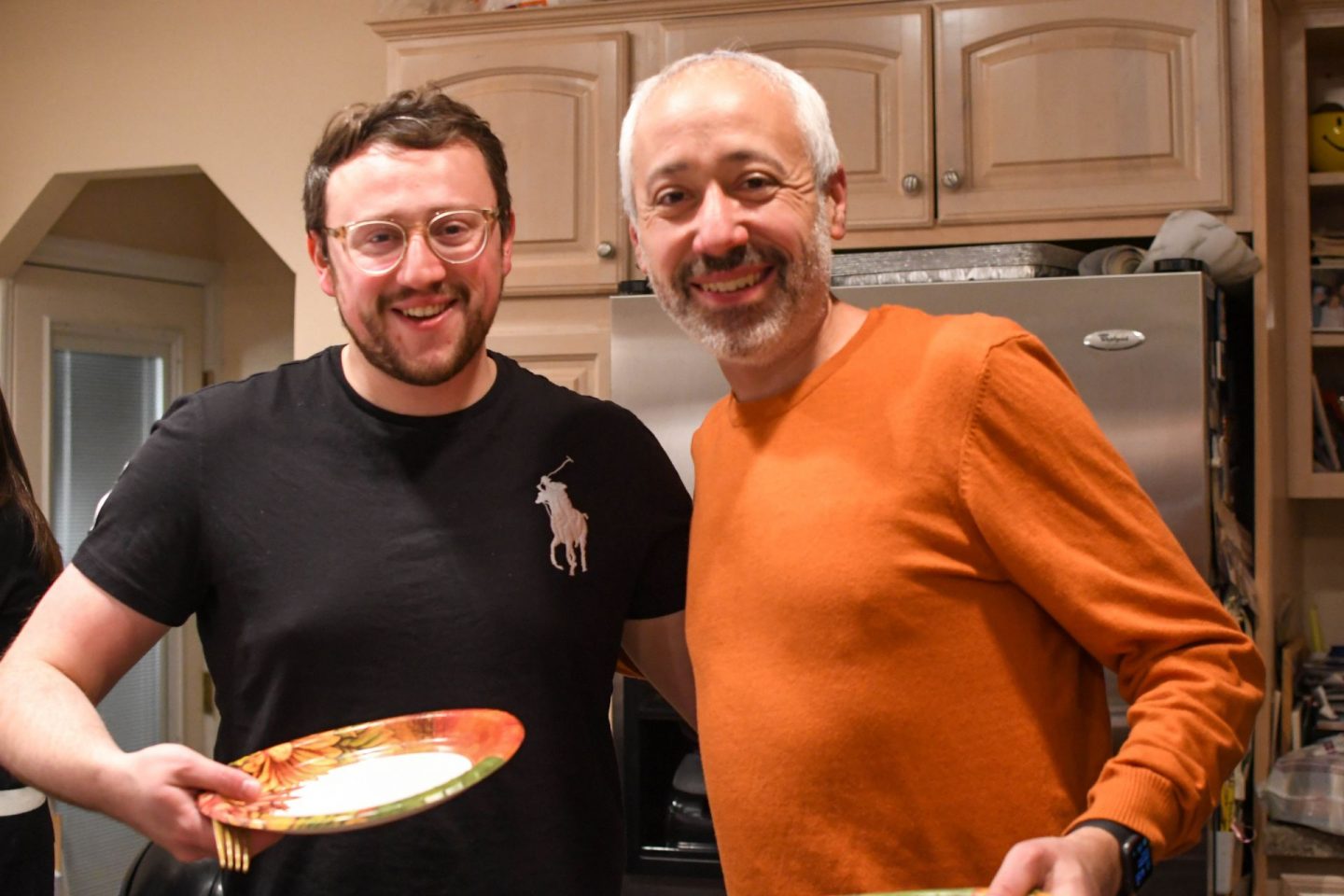 Waiting for food.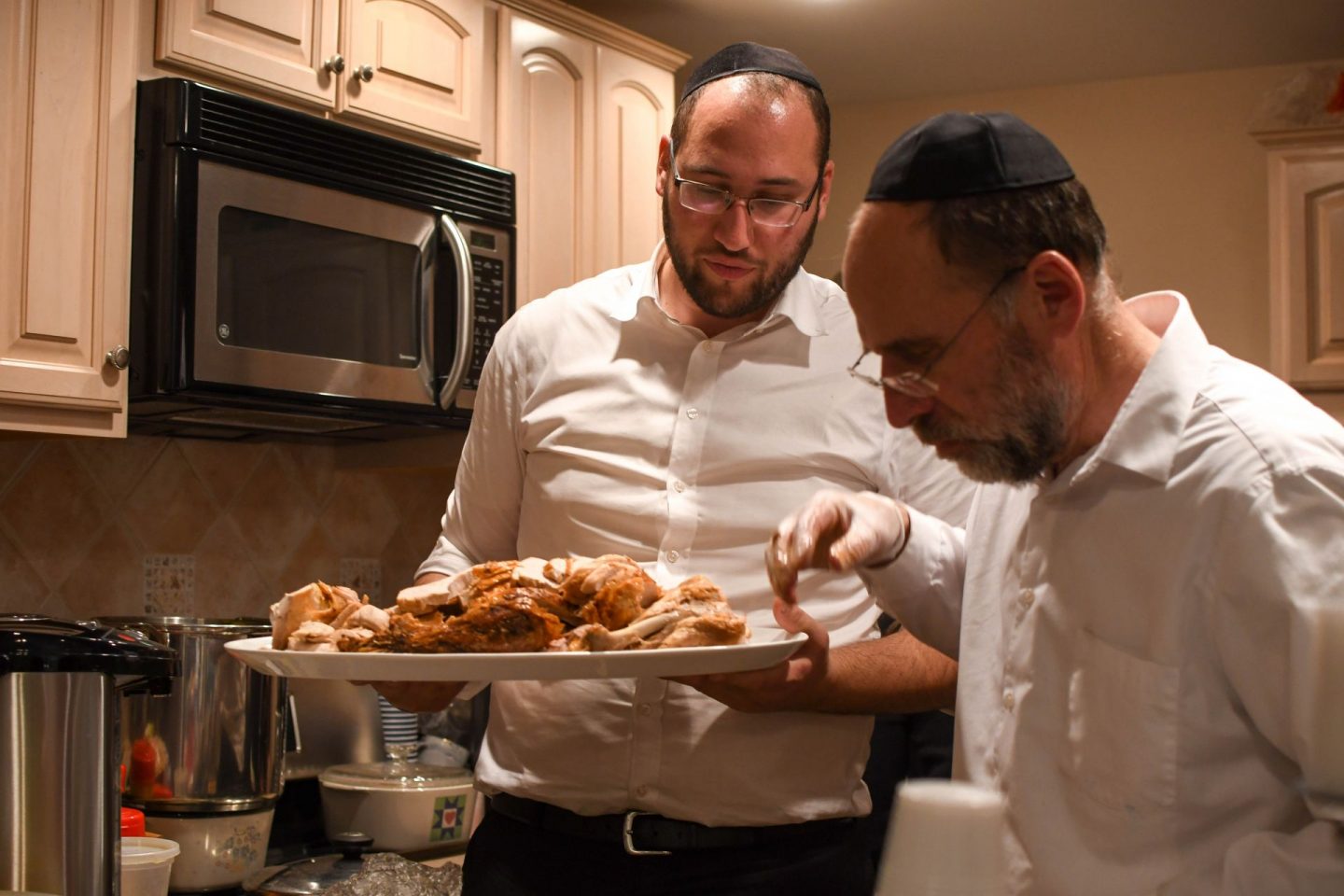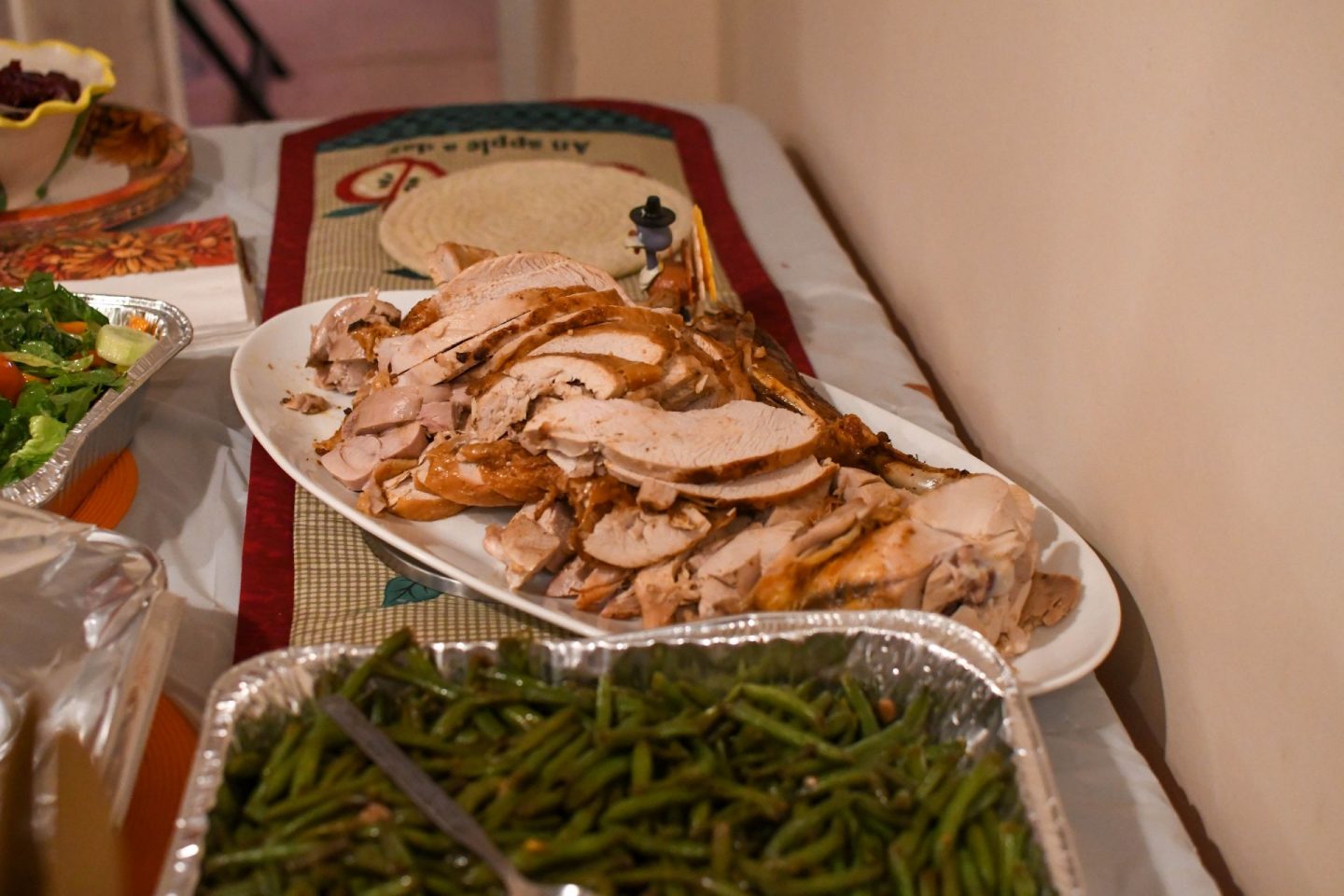 Carved turkey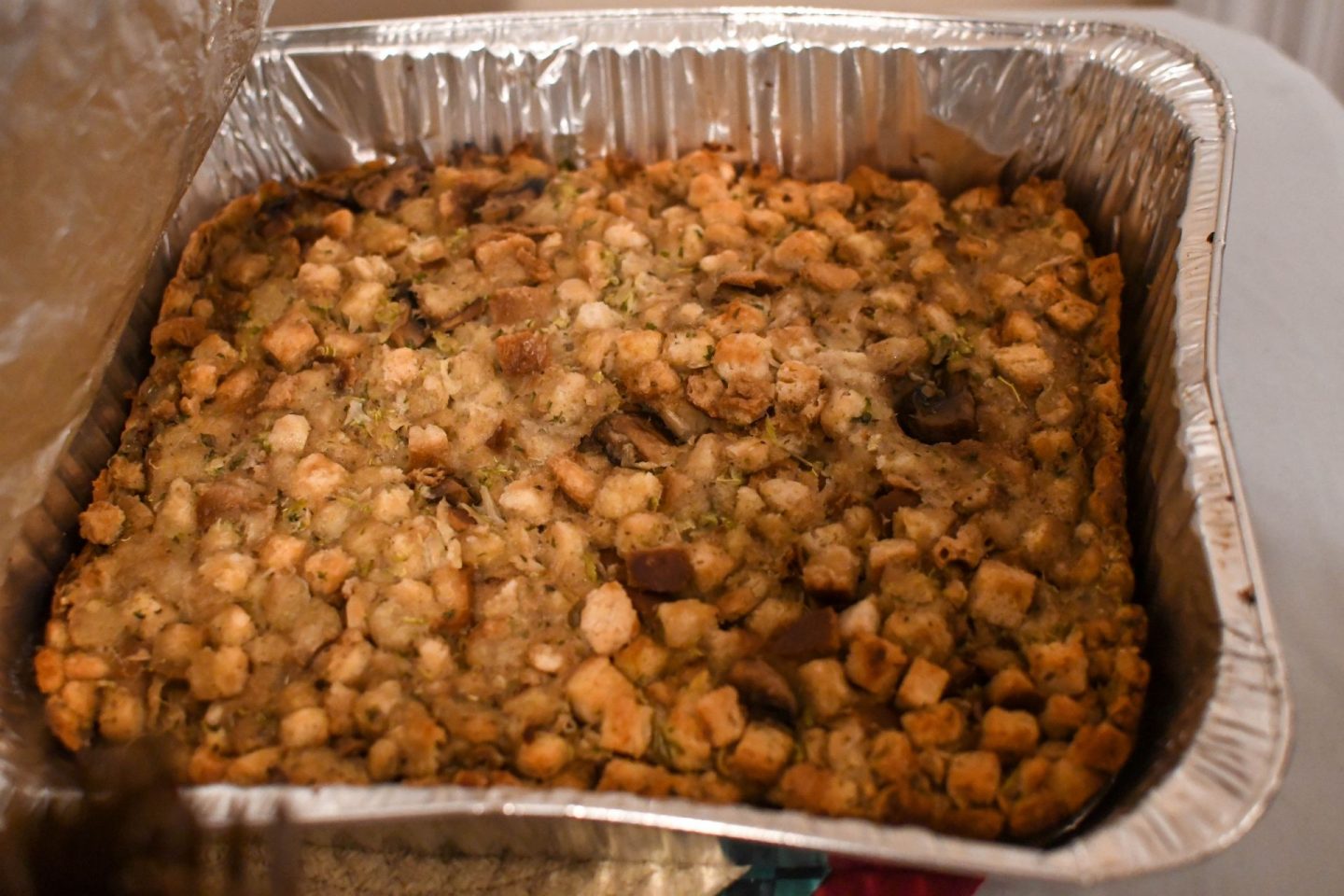 Stuffing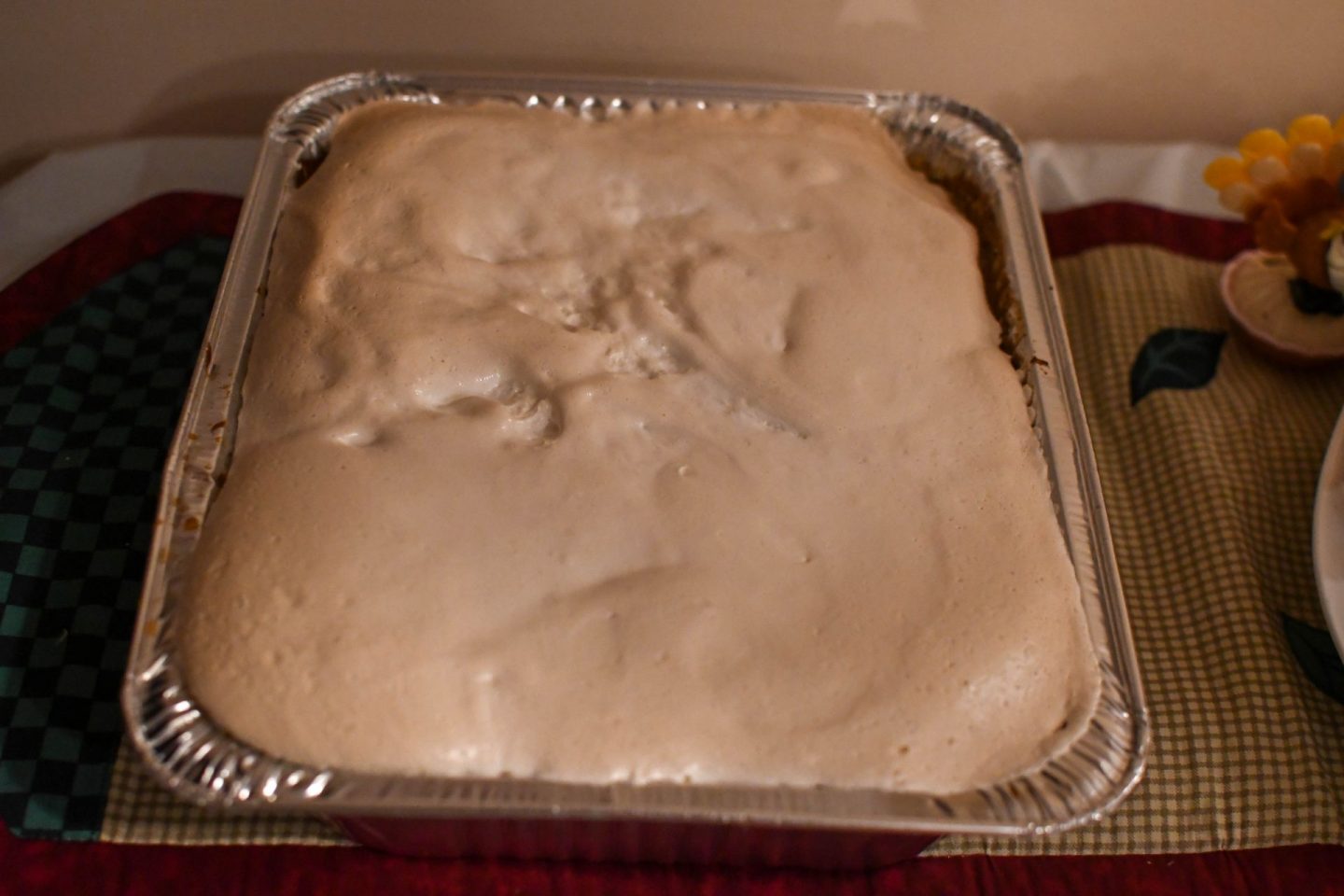 Sweet potatoes with marshmallows!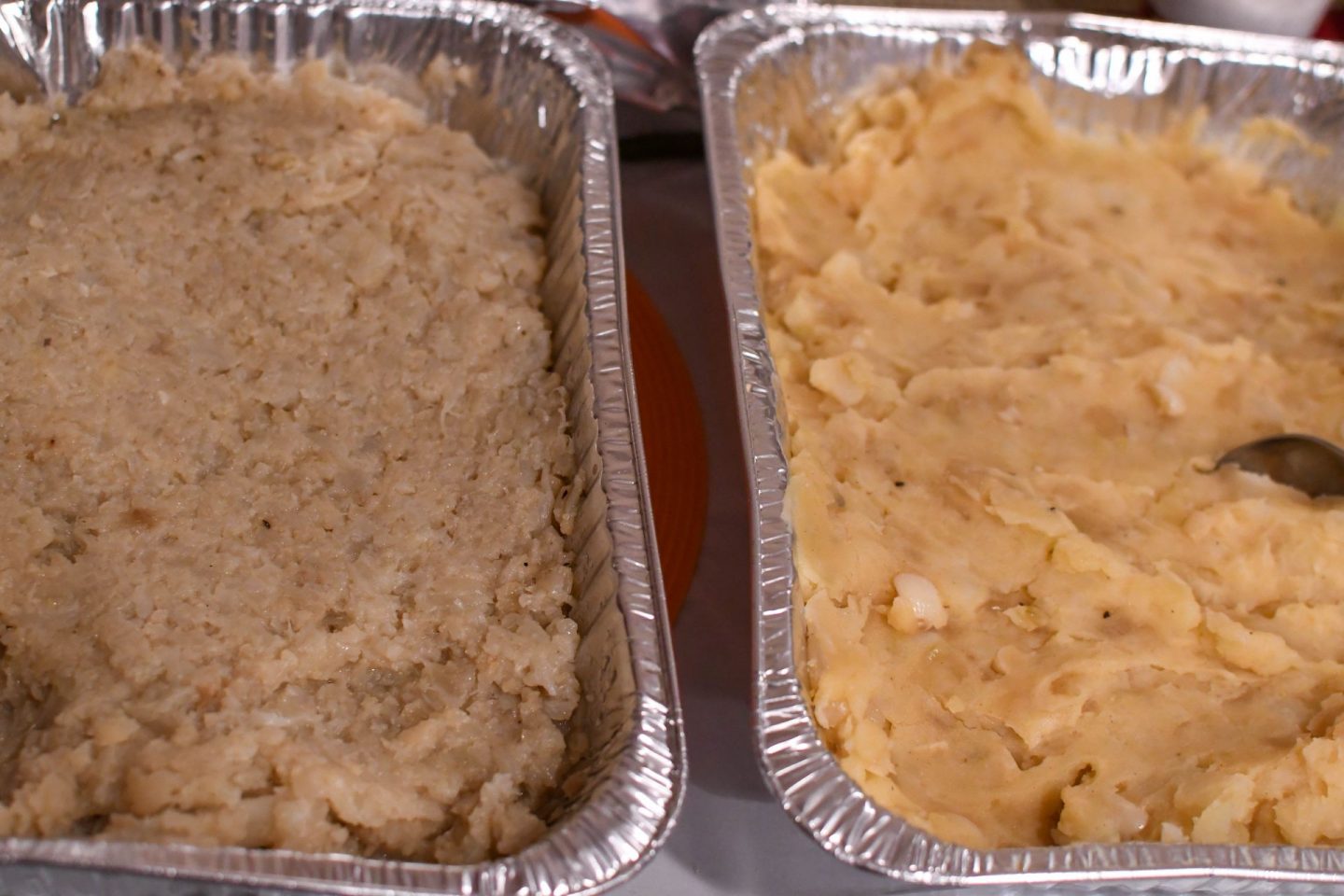 Mashed cauliflower / mashed potatoes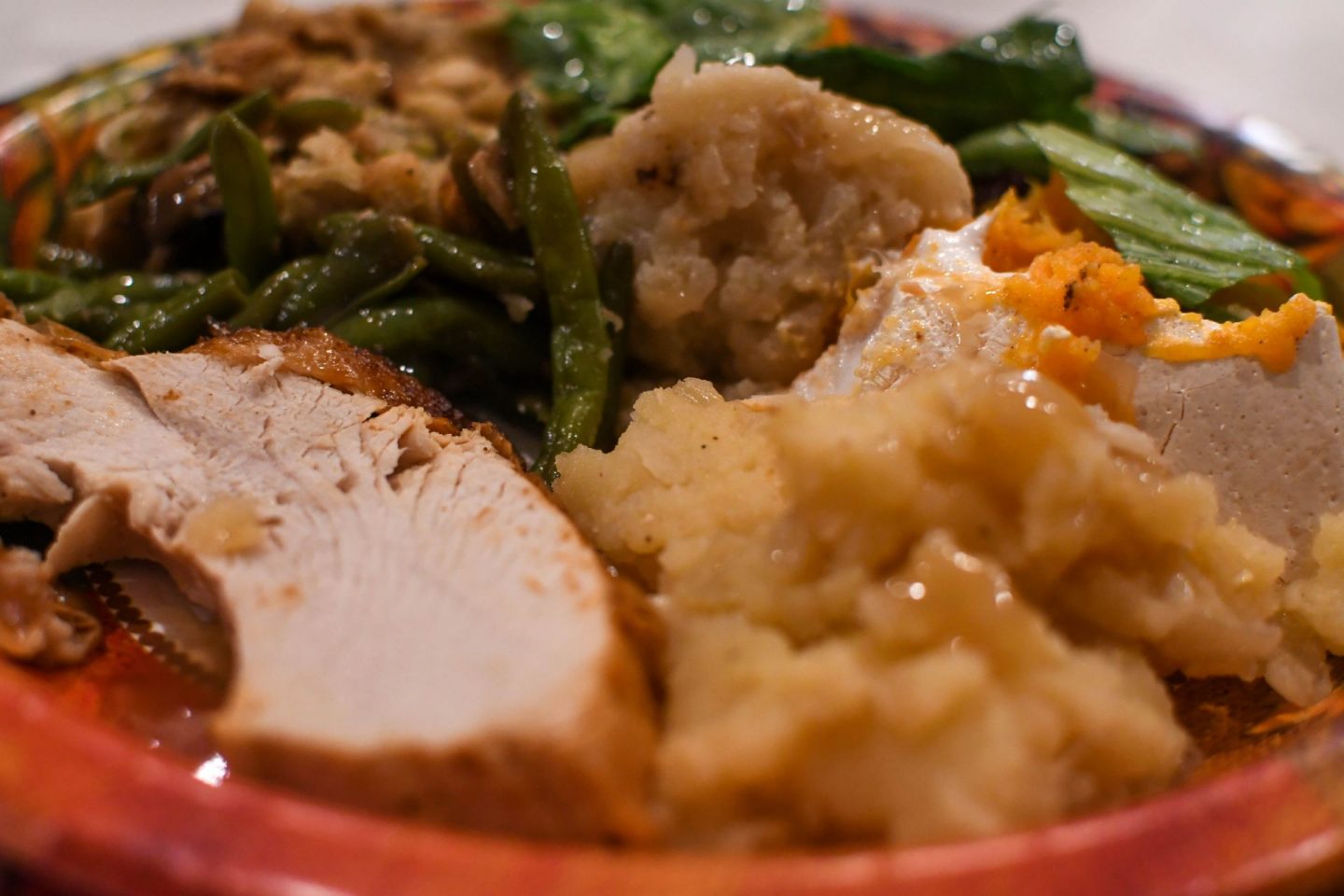 My plate
My sister-in-law did a game where everyone got an object and they had to say a blessing for my in-laws using the object. So here are some pictures from that: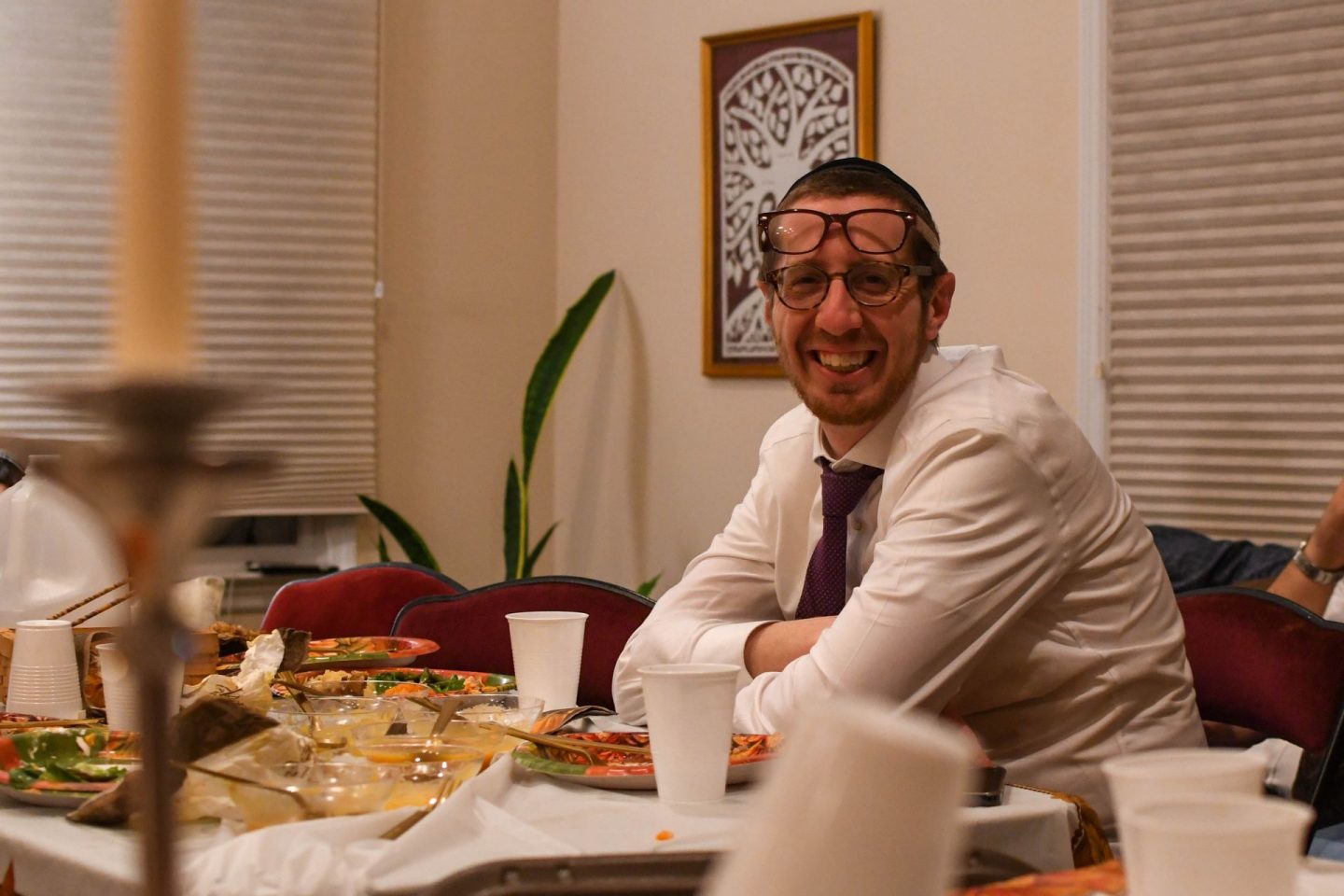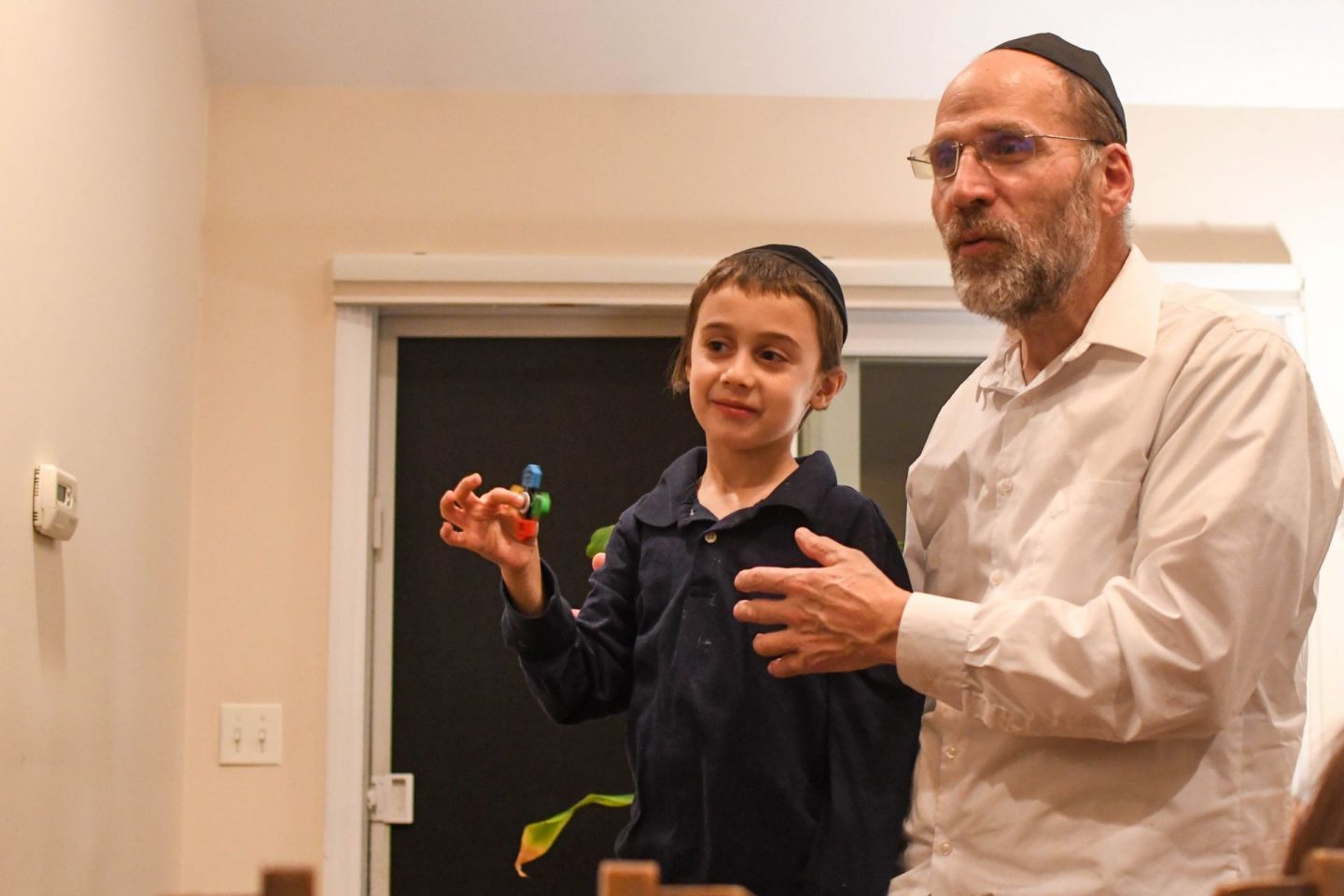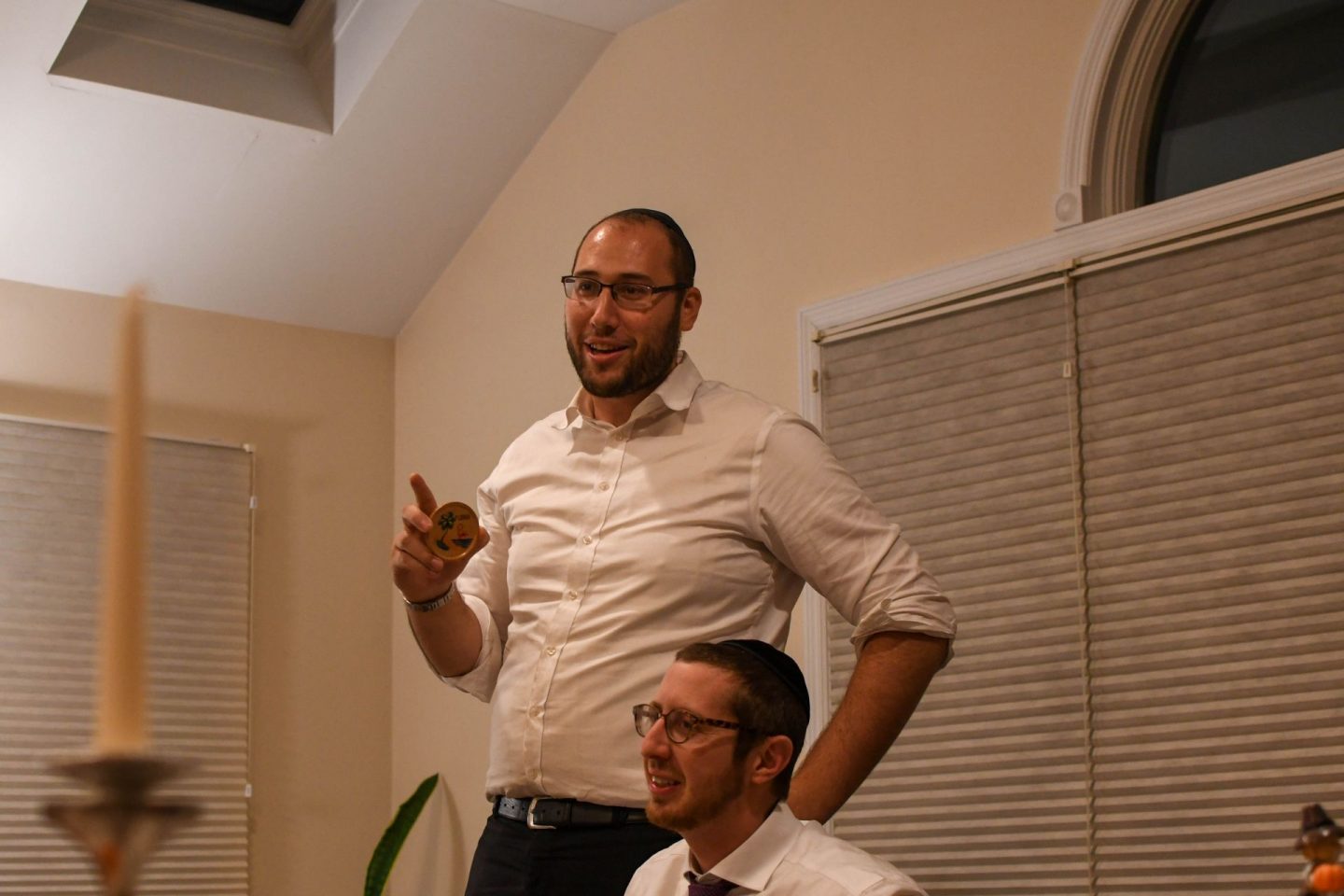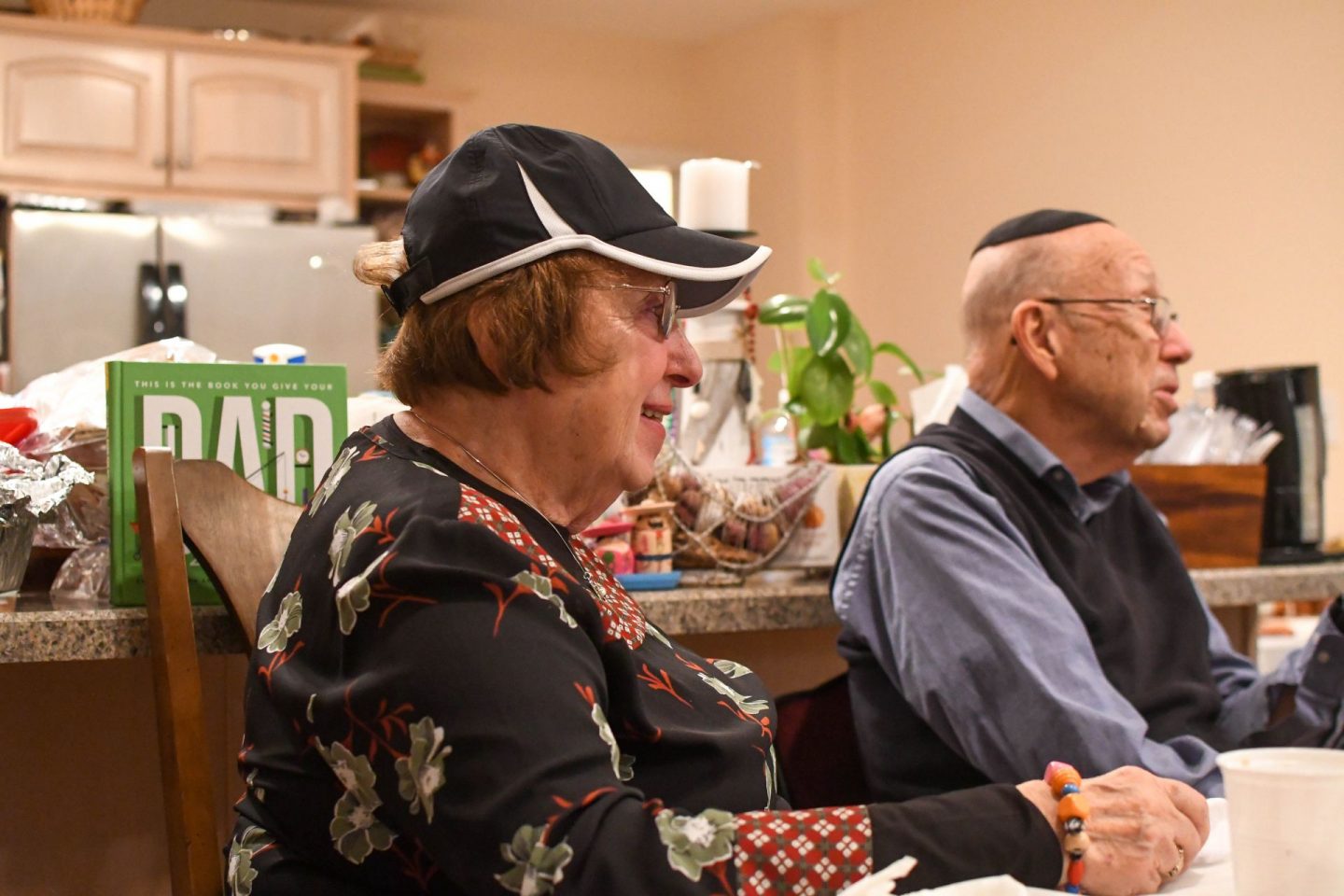 And then all the kids were singing so here are some pictures of that!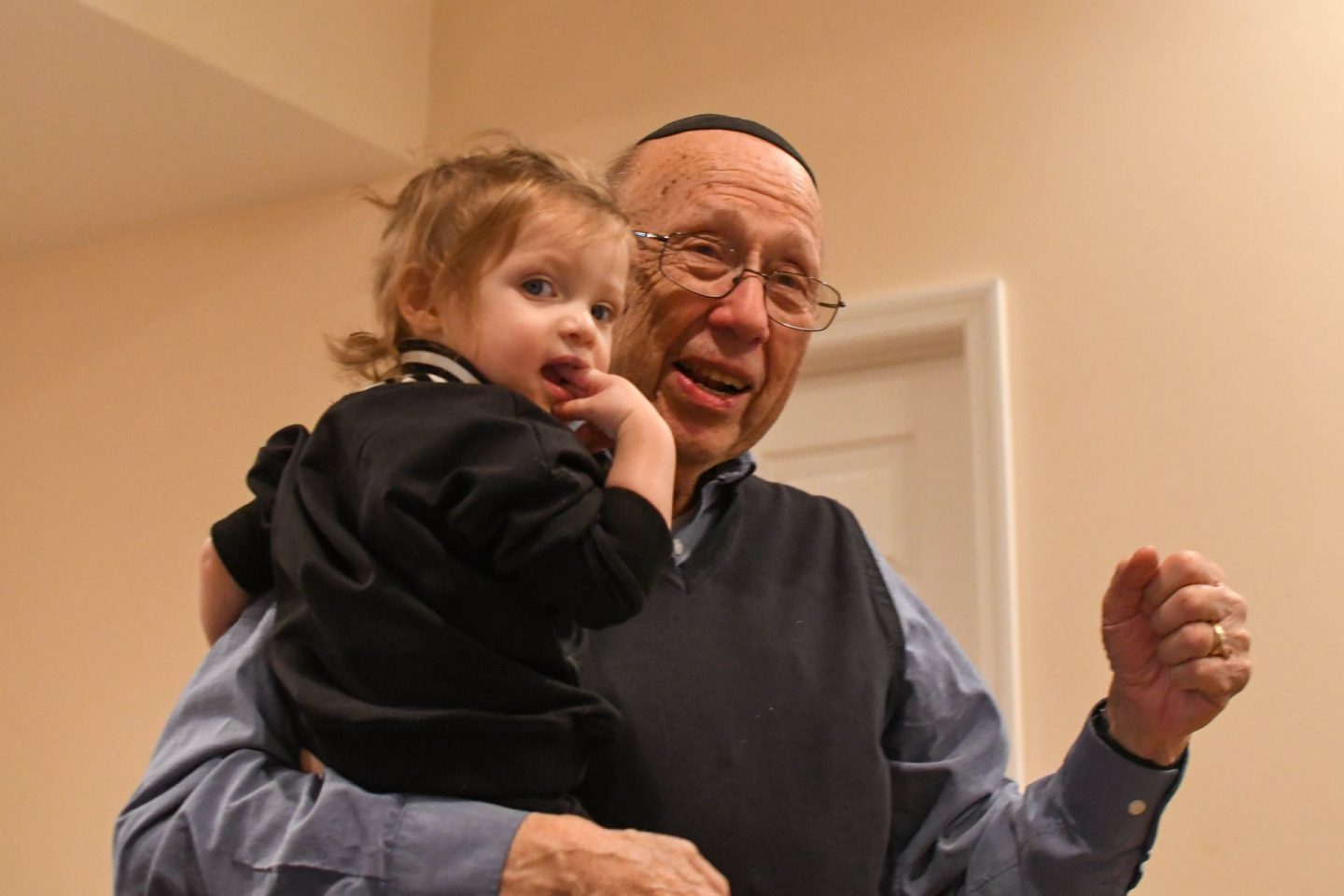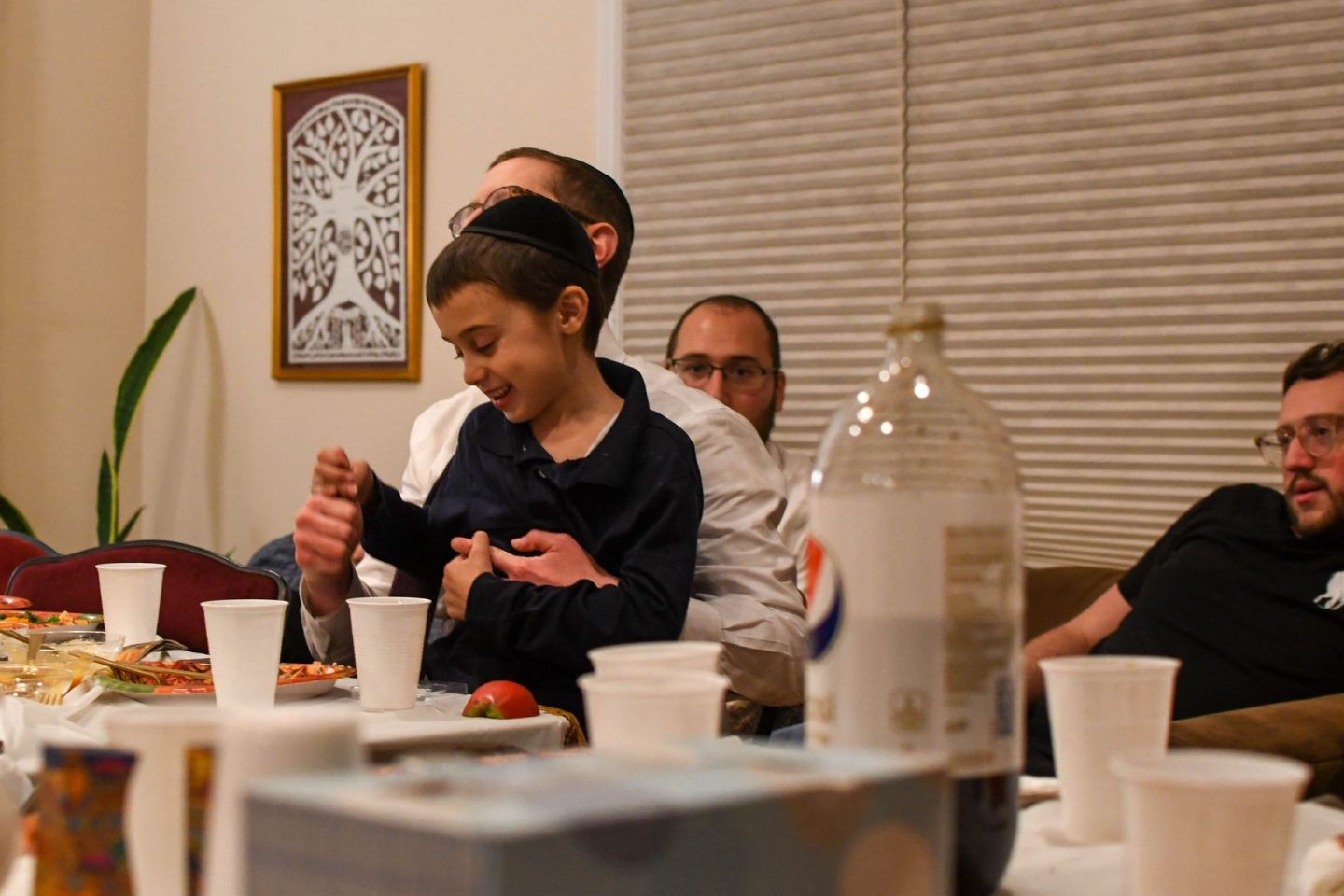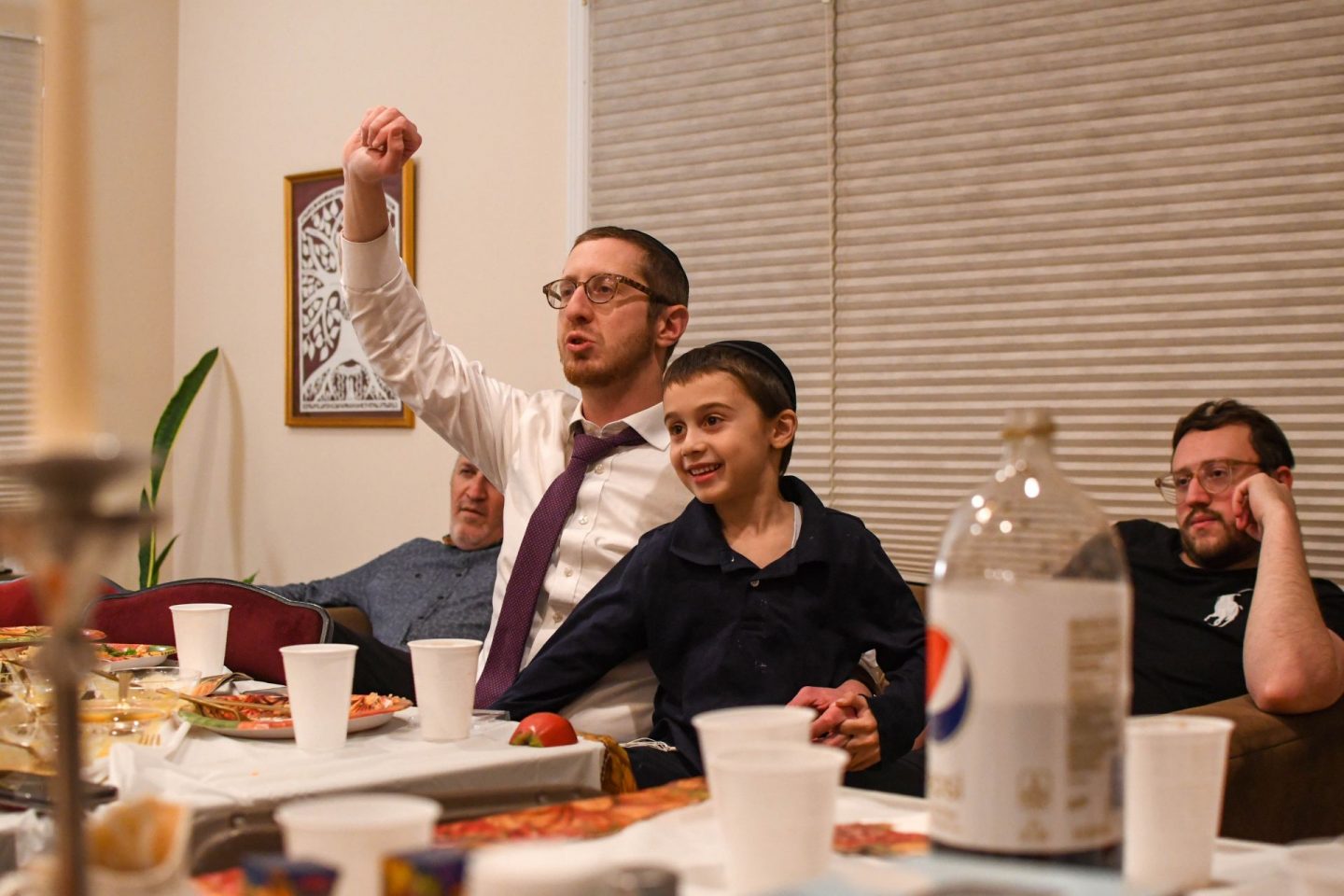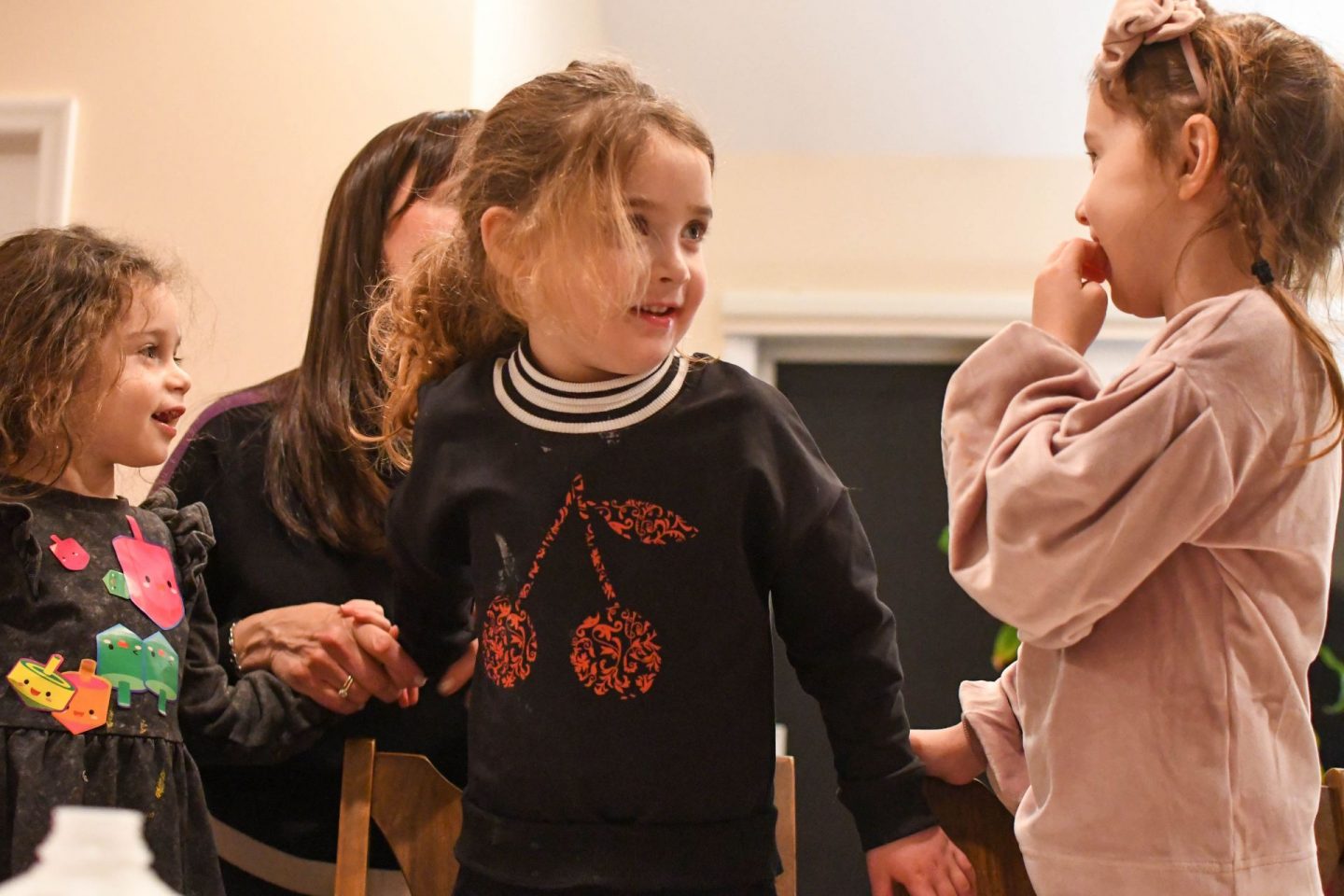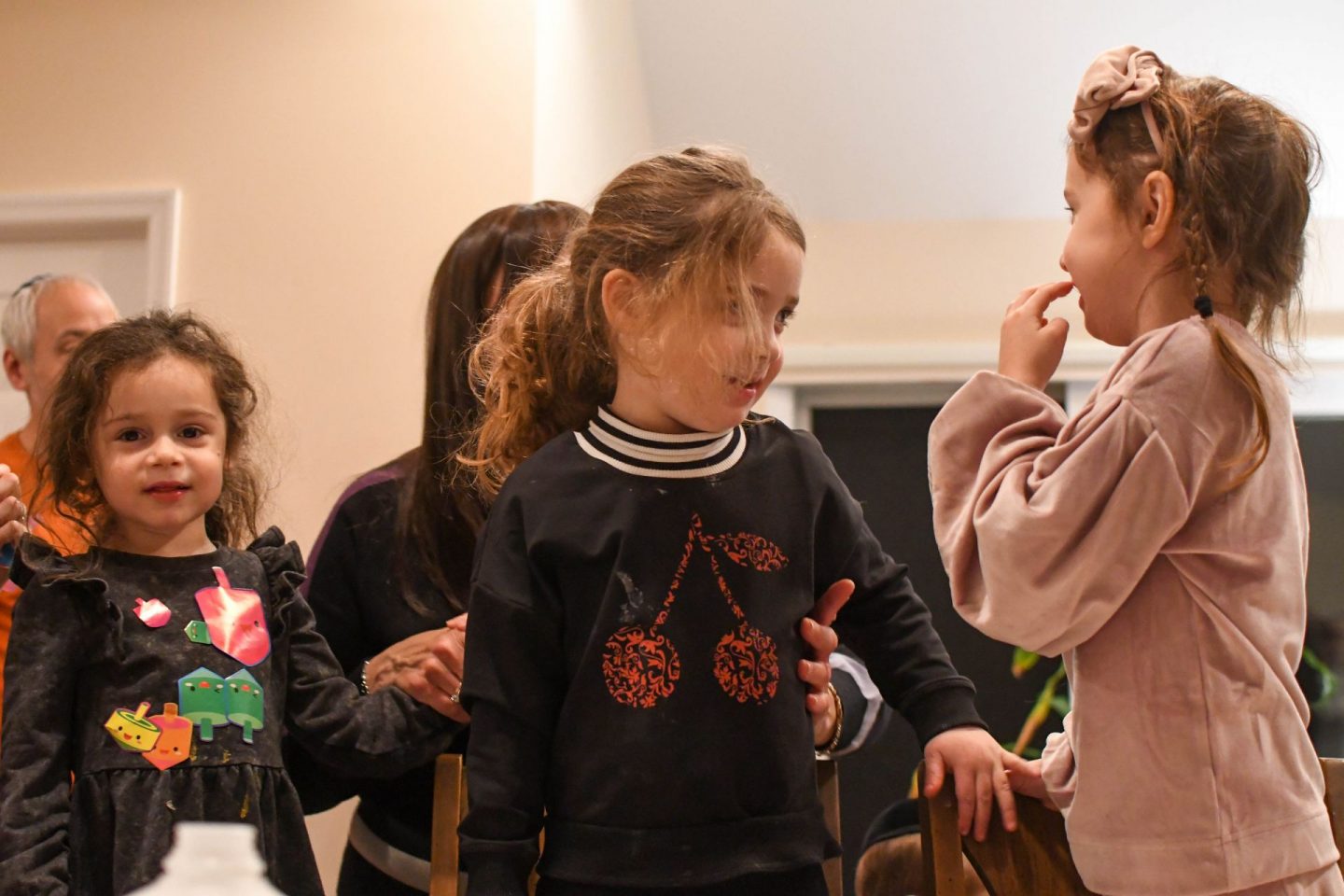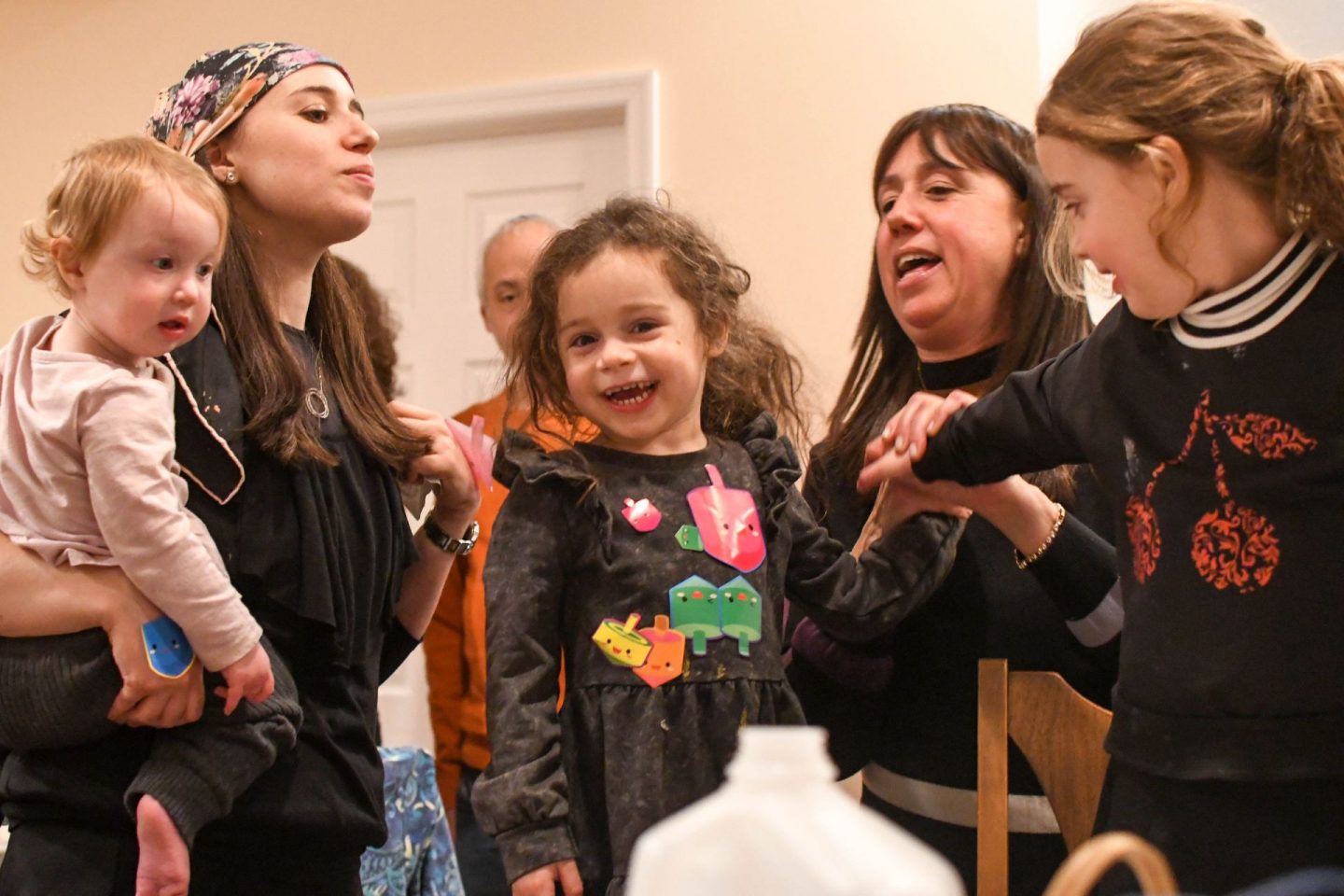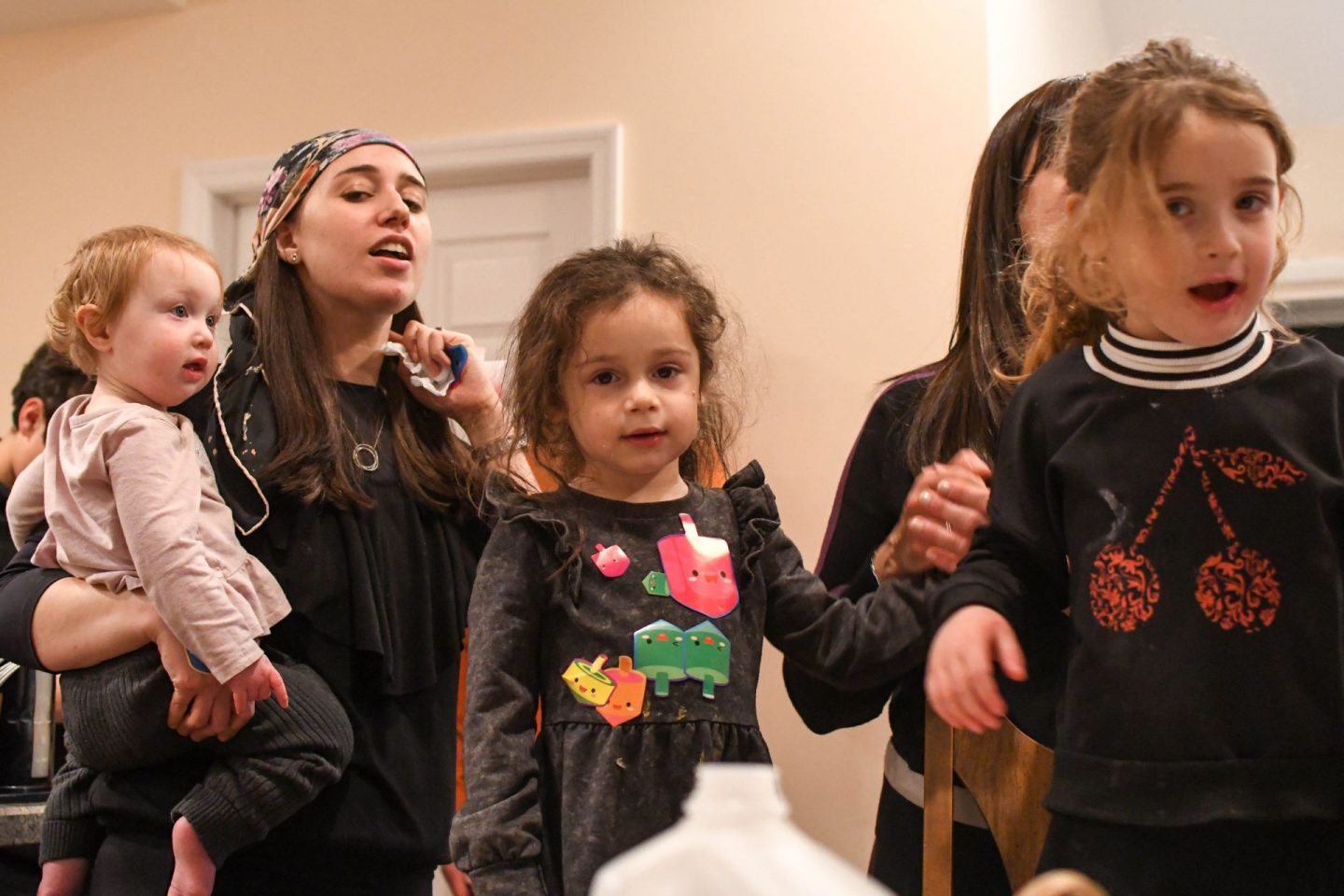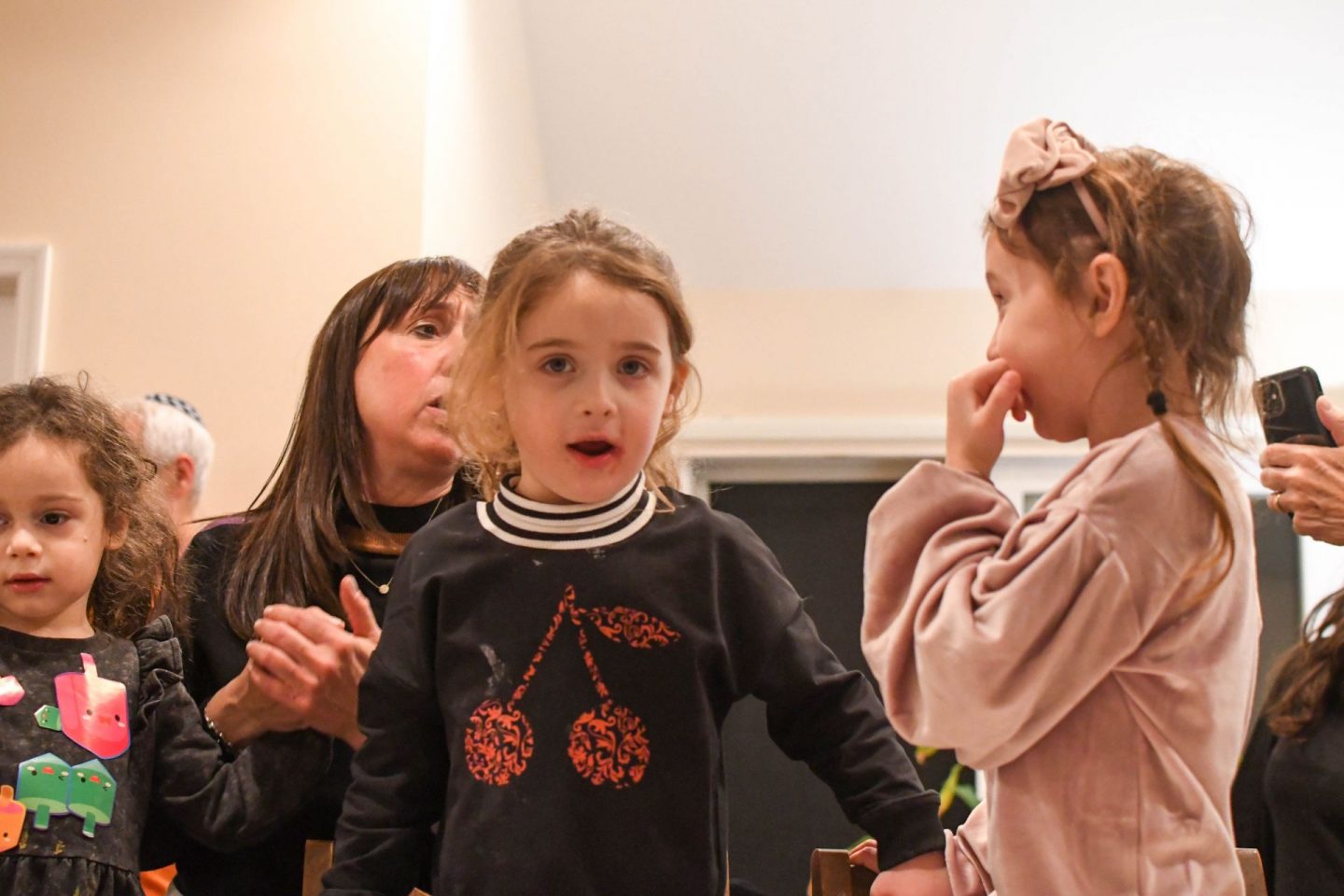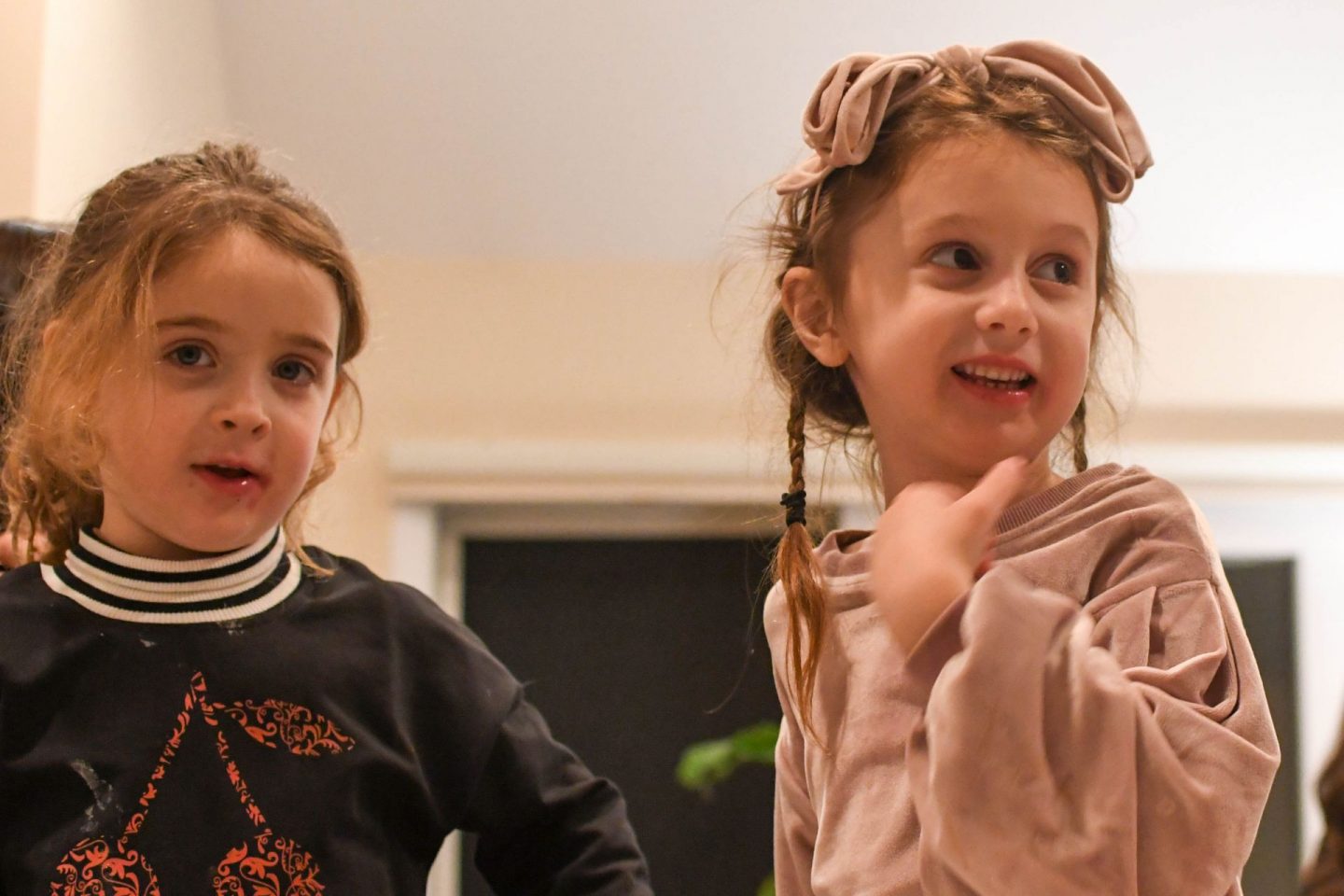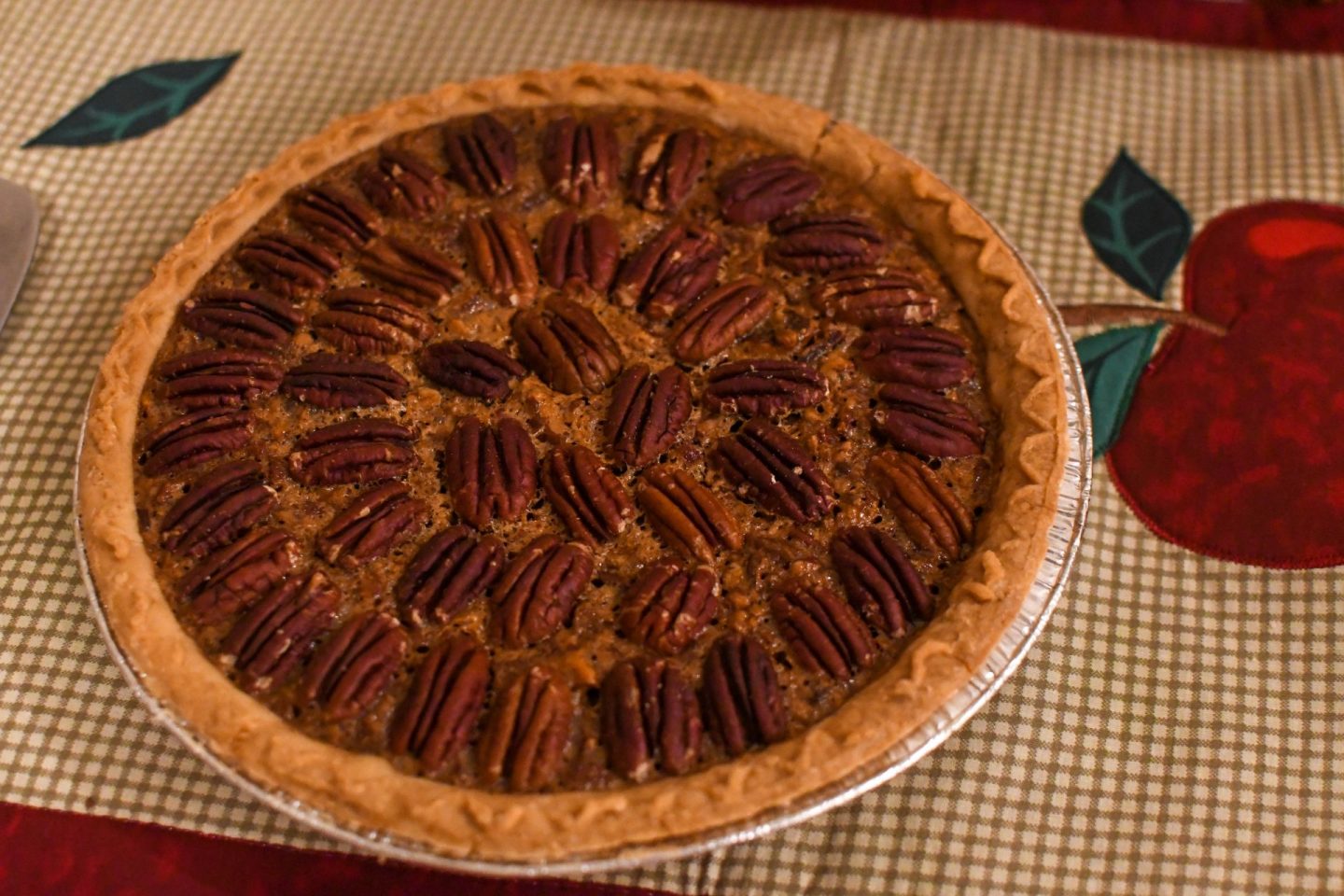 And dessert was pecan pie.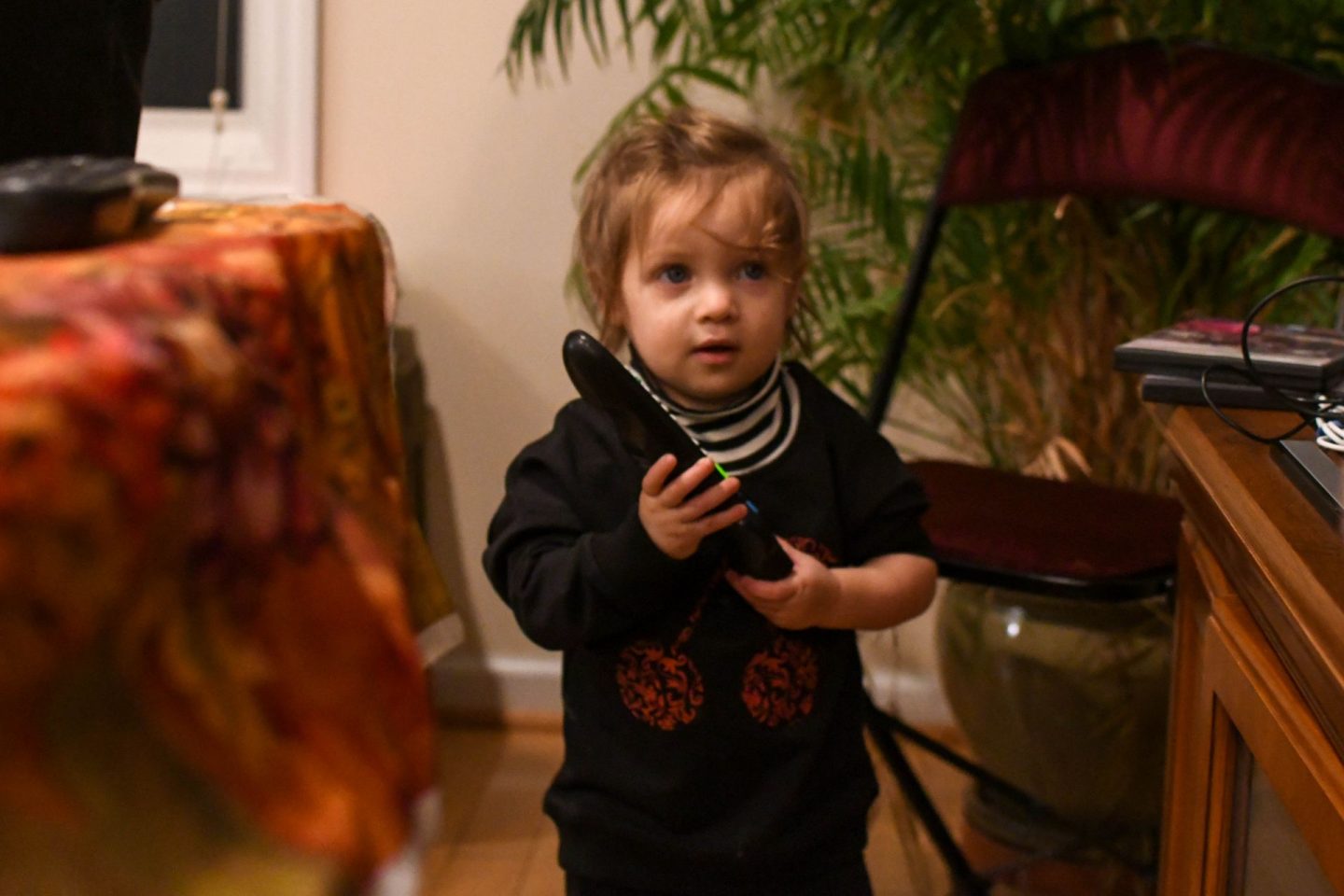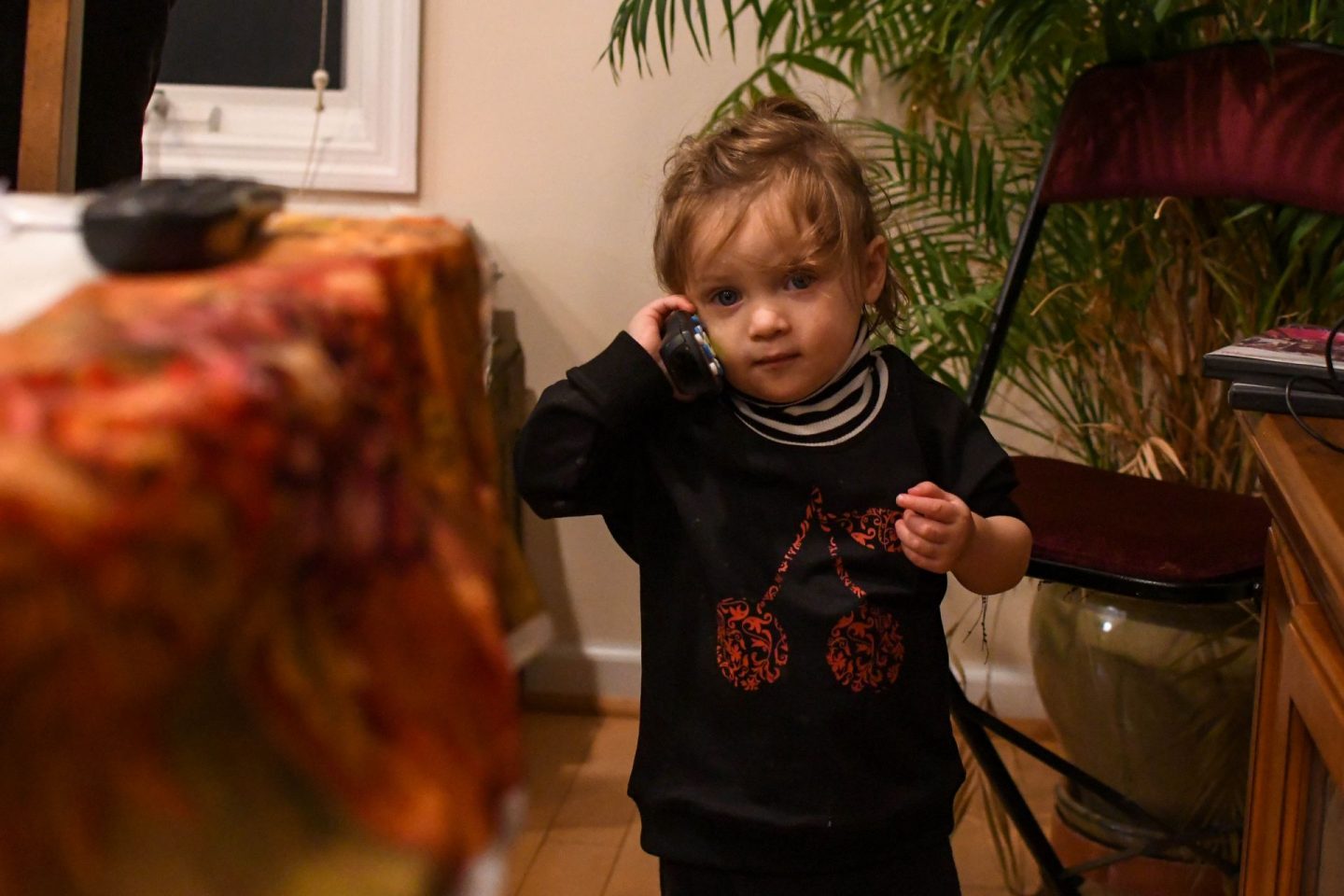 Cutie playing with the TV remote.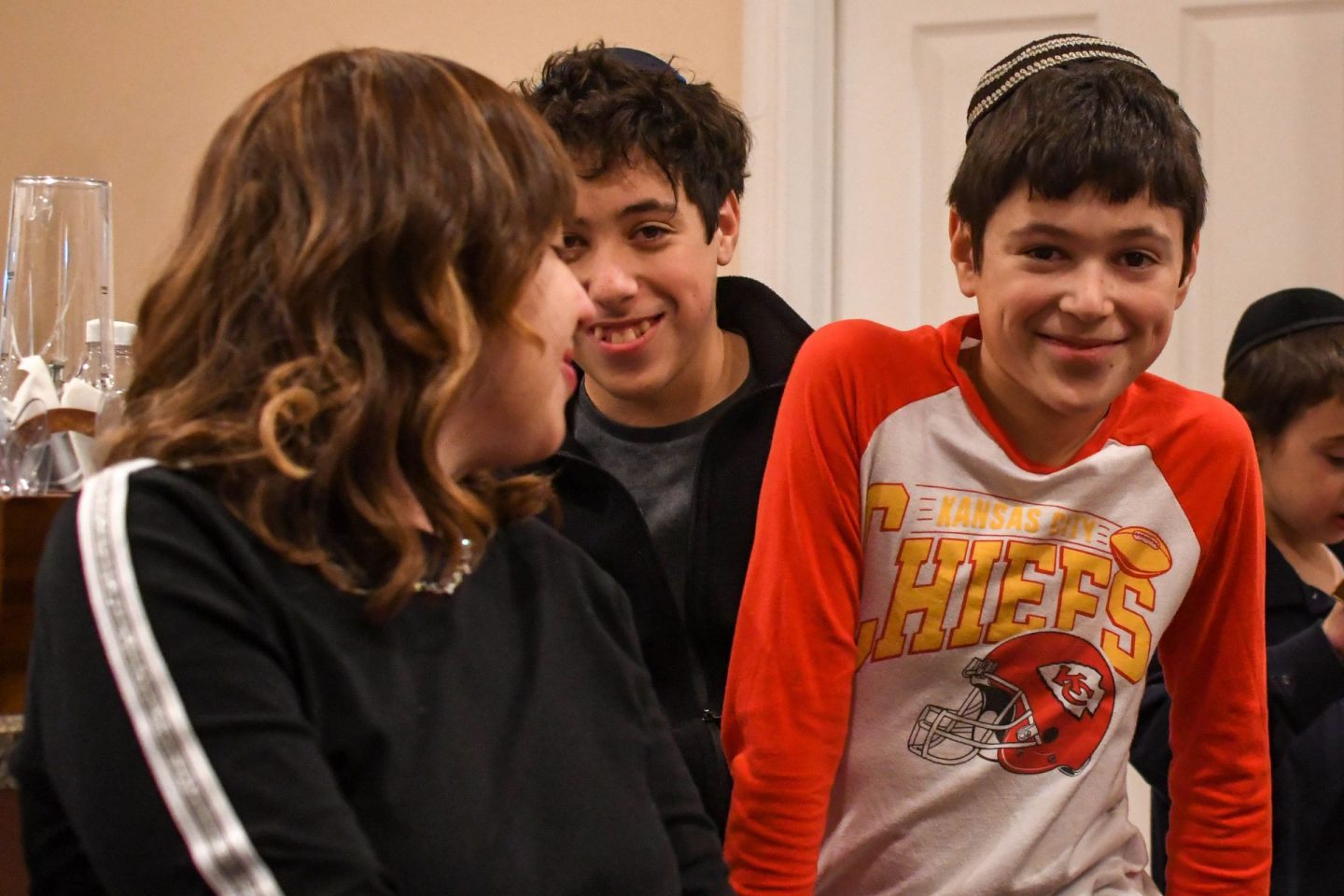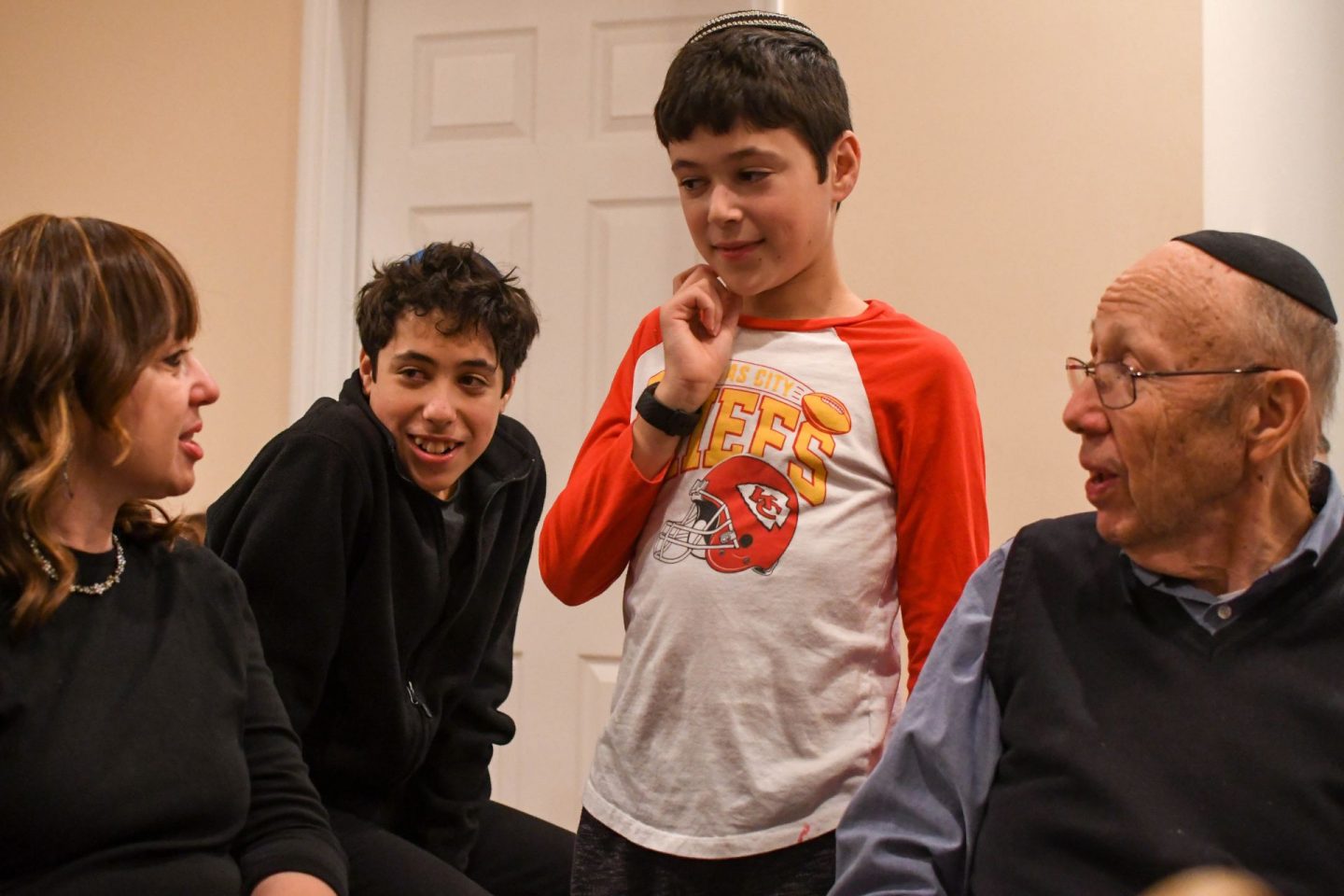 Dave's other sister was working and arrived later.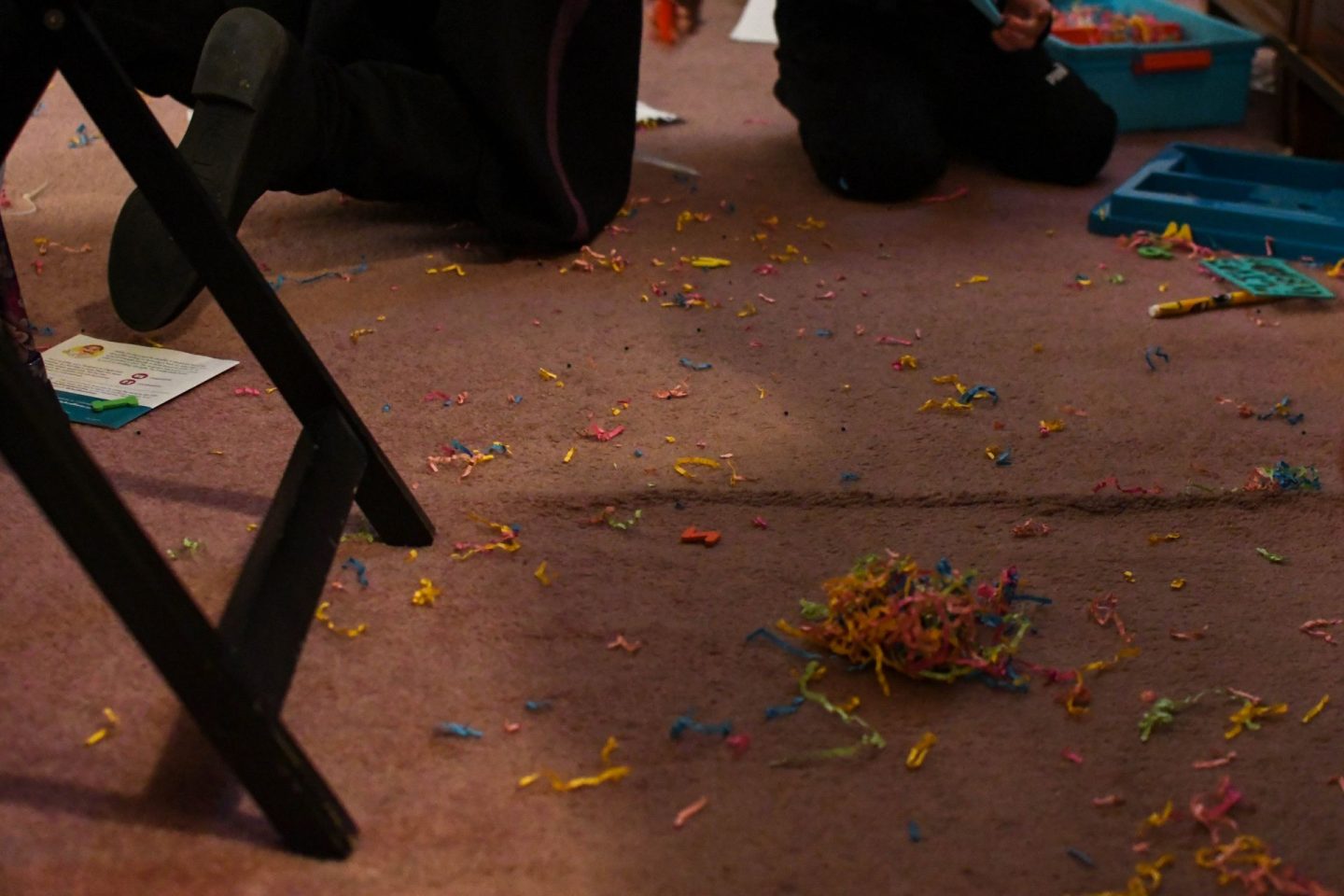 The kids made a huge mess thanks to a fun gift from their grandmother! We had to clean it all up before my father-in-law realized. Of course he found the remnants in the vacuum the next day!
More pictures of cutie girl!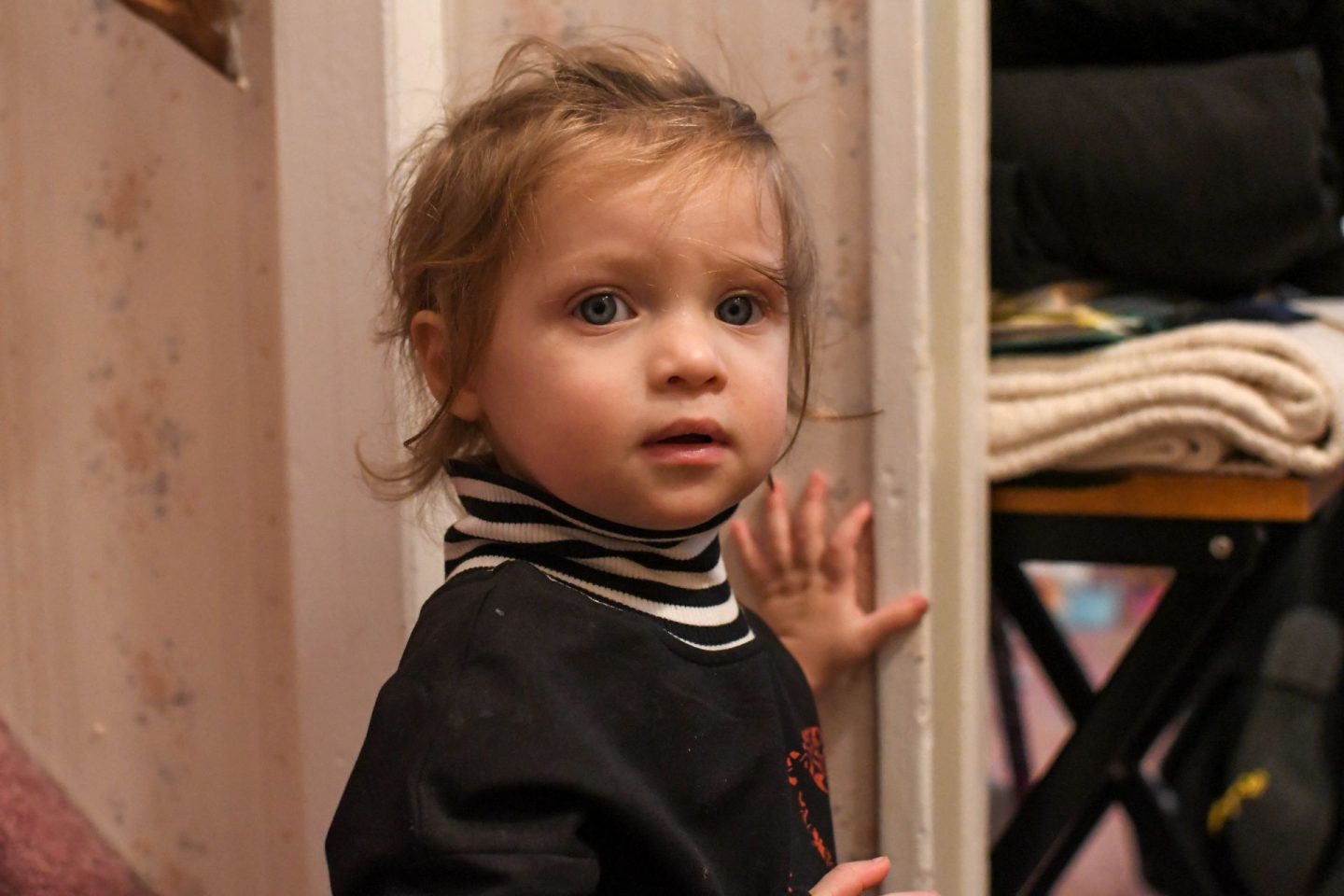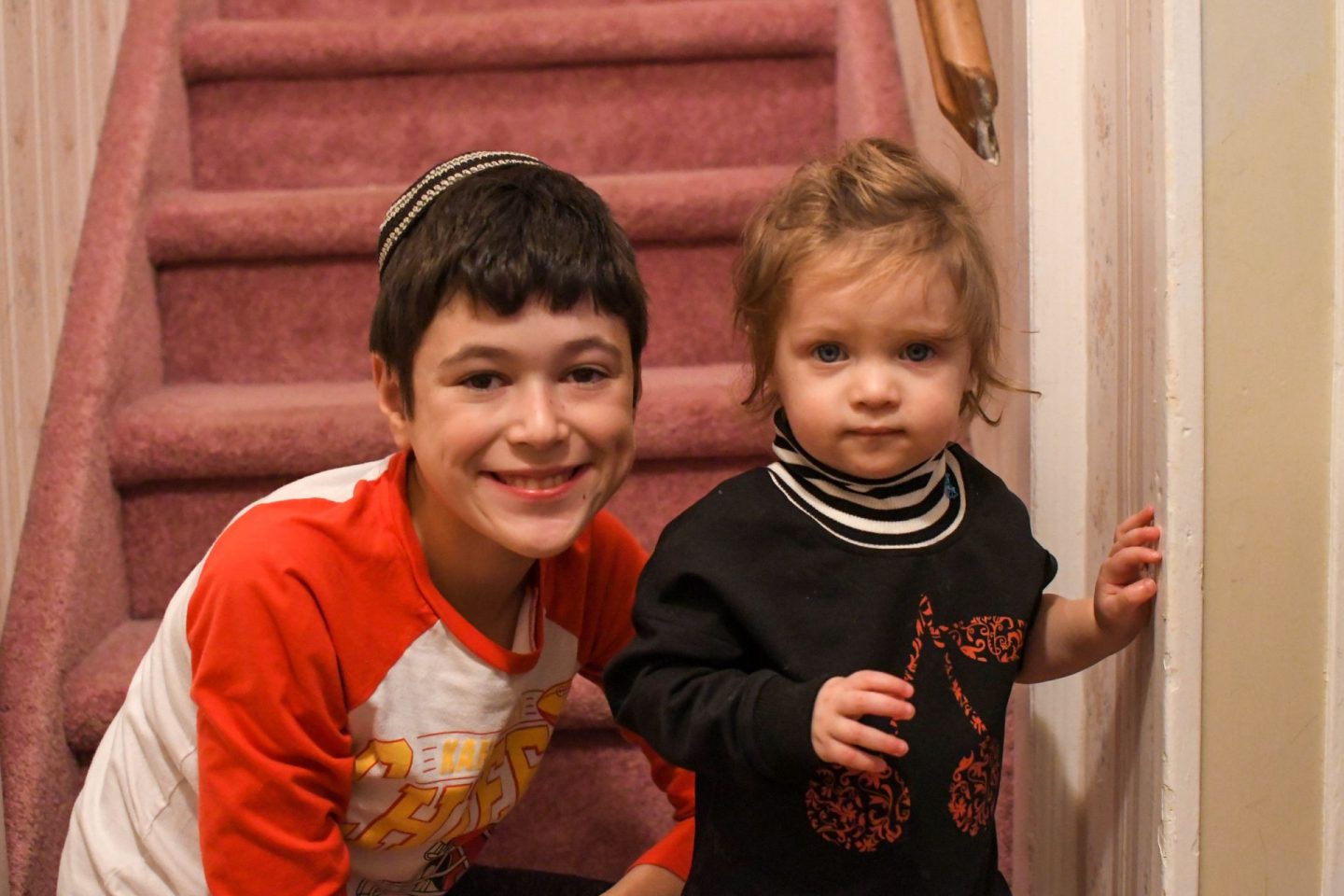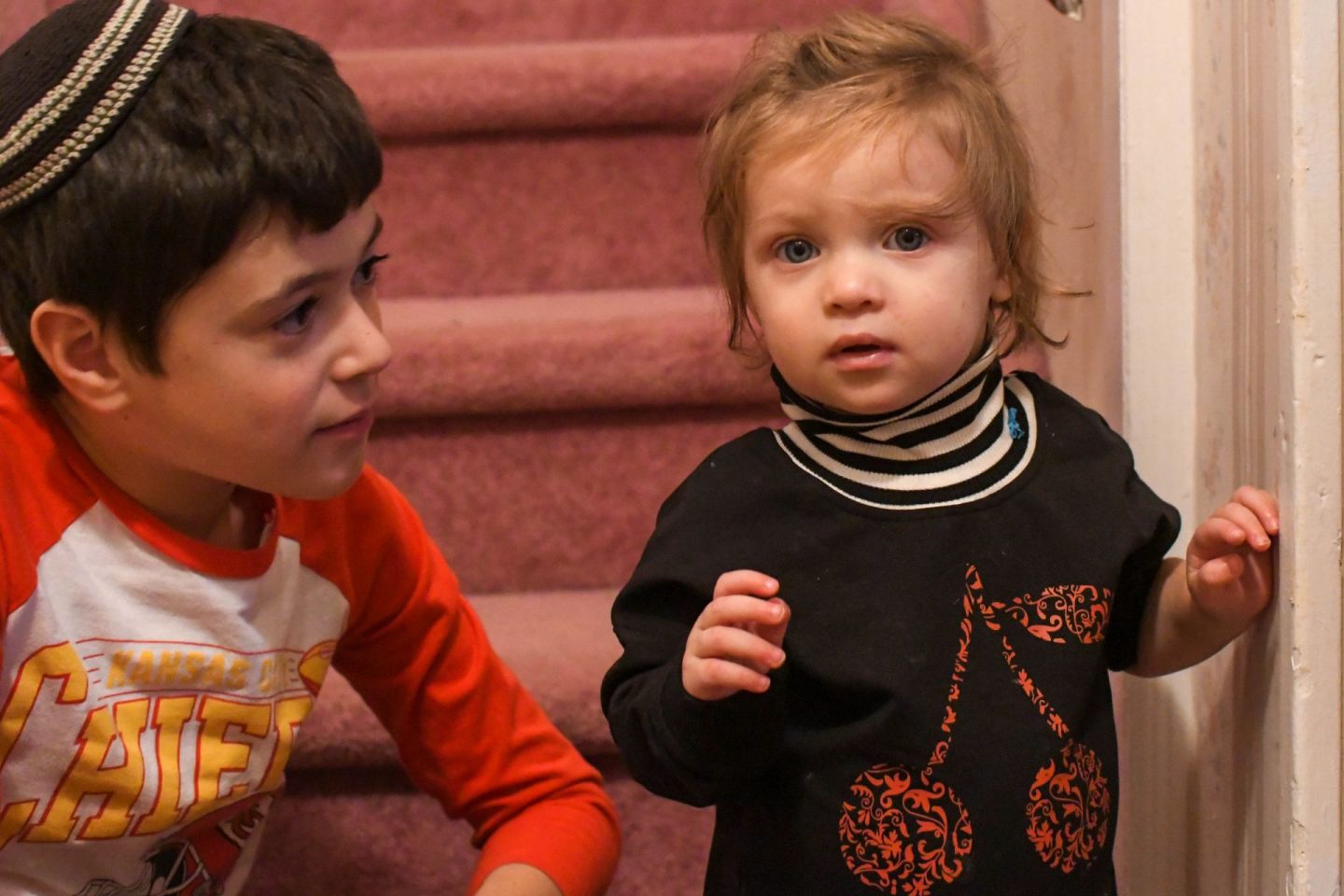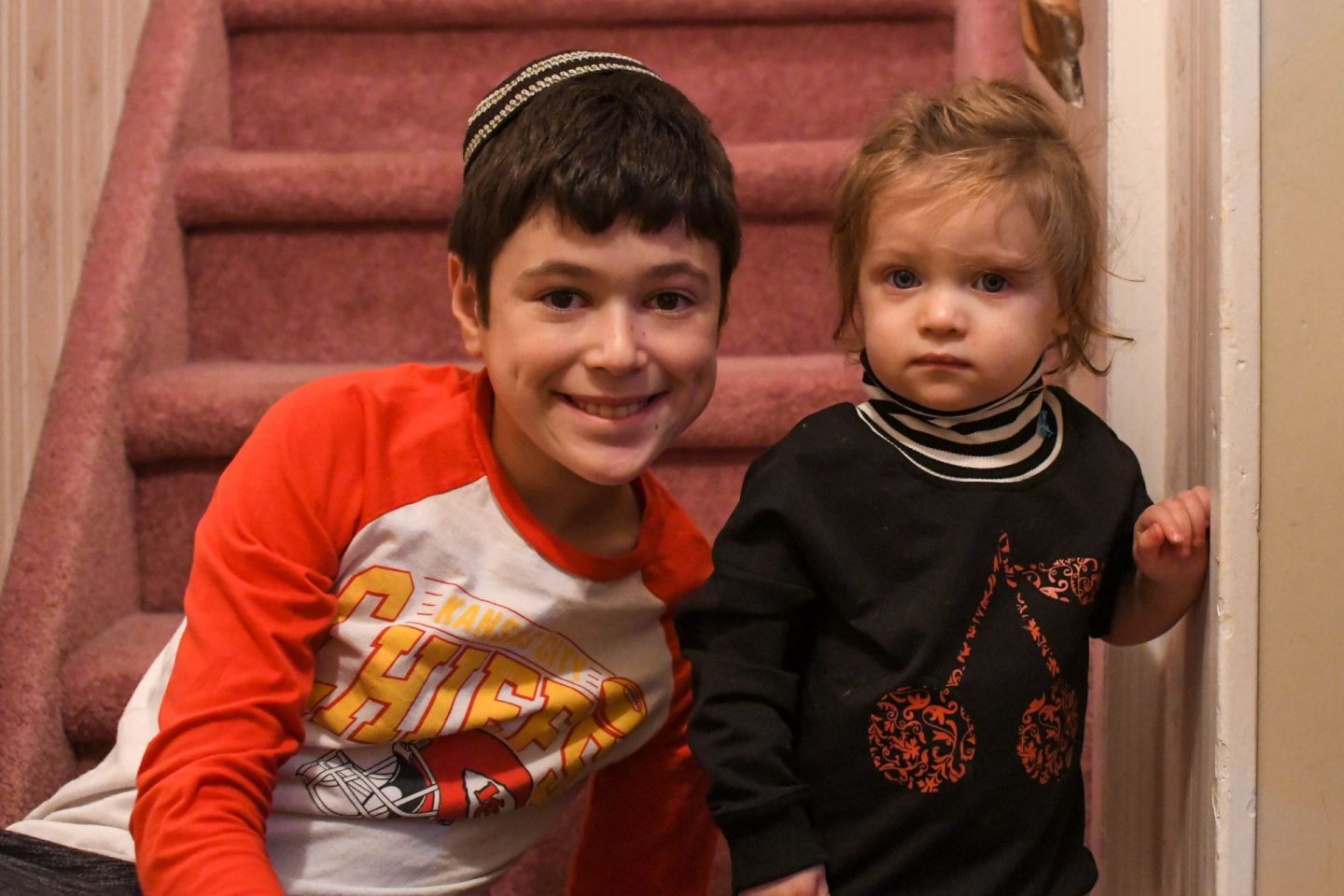 Just a few more random pics of my great nieces and nephews when they came by again on Sunday morning.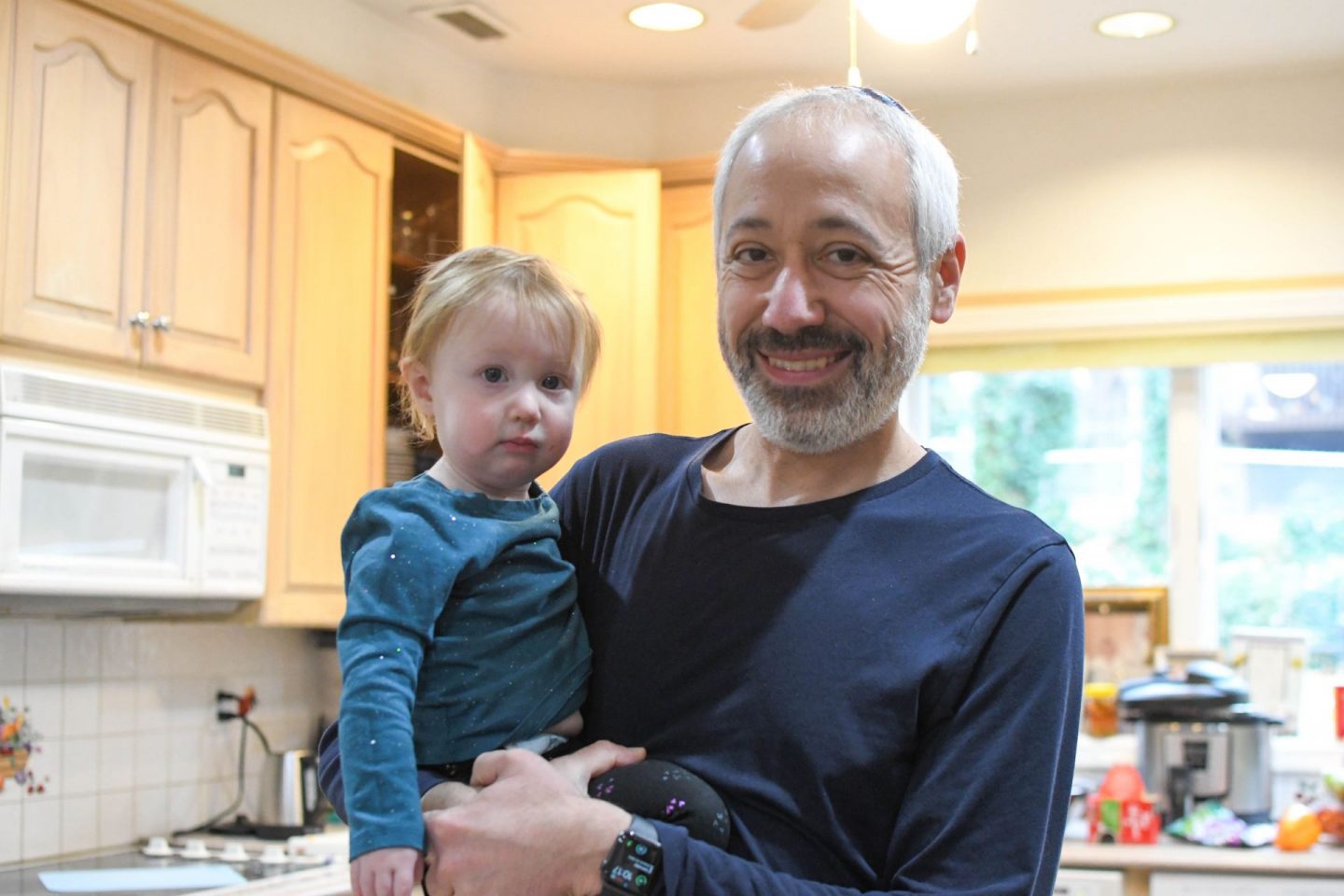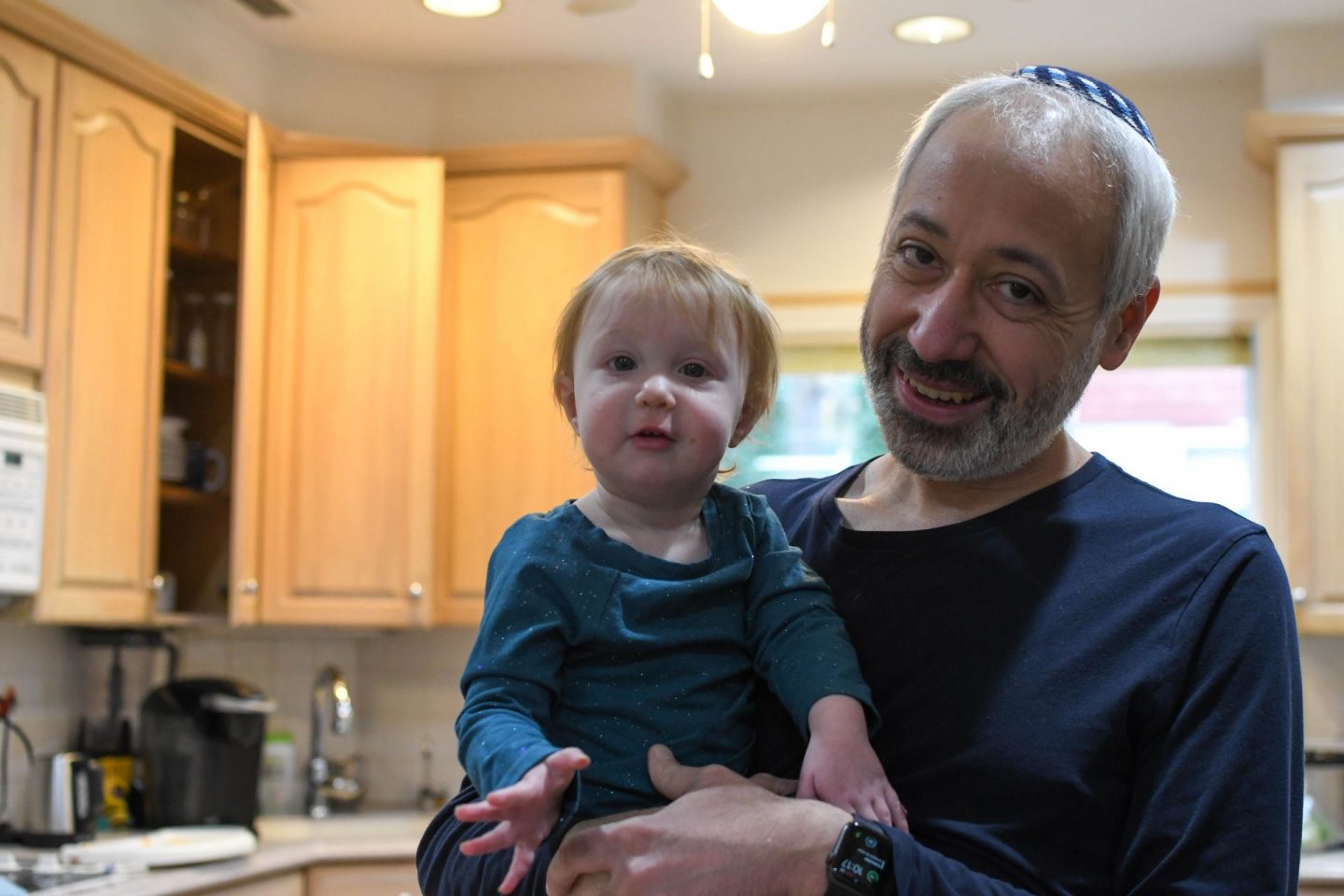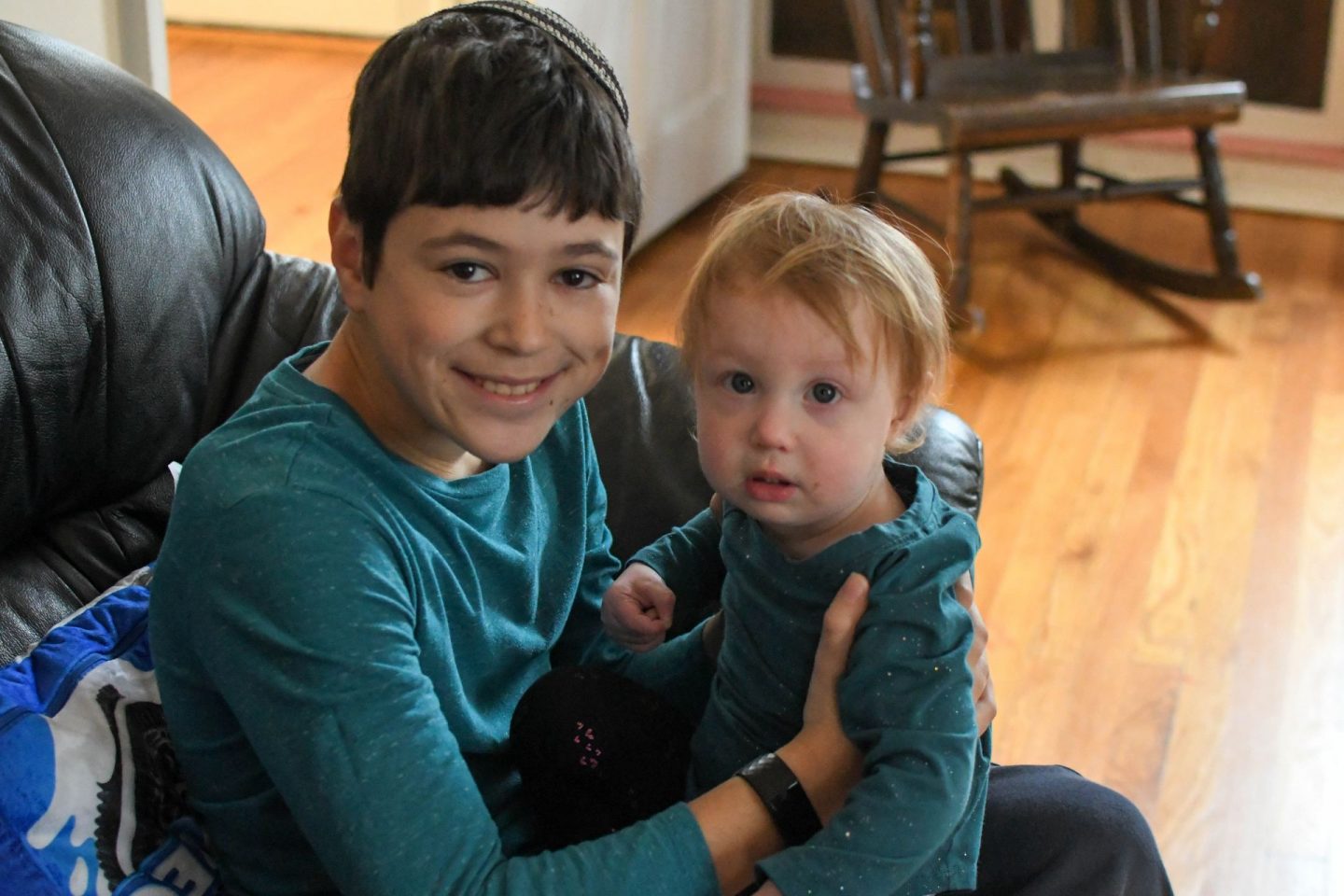 They were matching!
It was wonderful seeing (almost) the whole family for Thanksgiving!