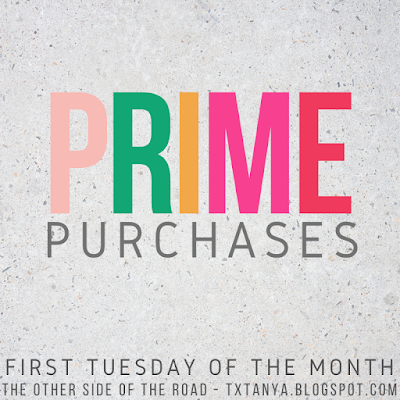 This month I'm once again linking up with Tanya to share what I've been purchasing via Amazon. Most of our purchases this month weren't for me! These links are affiliate links, which means that if you click them and make a purchase, I may receive a small incentive.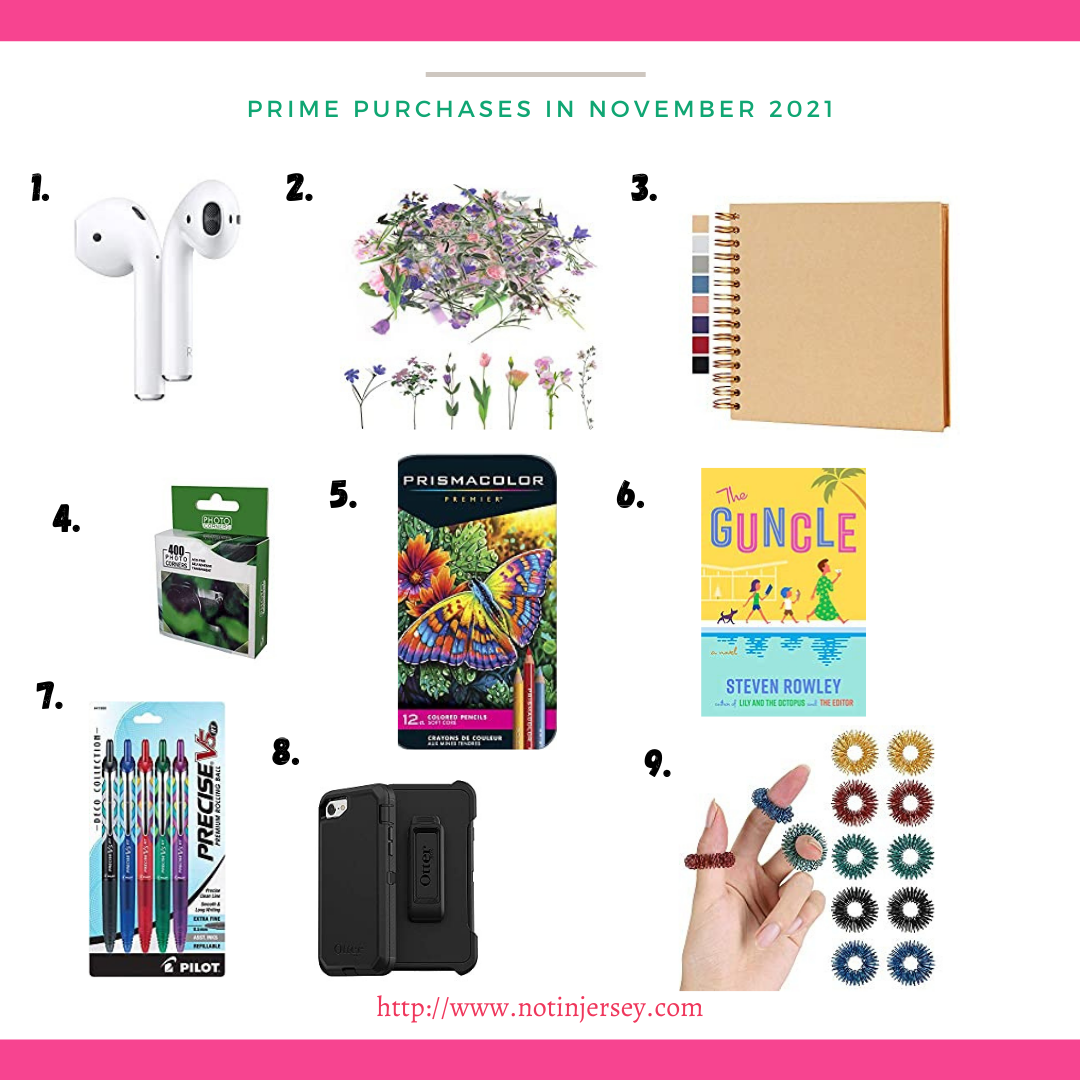 1. Apple Air Pods 2nd Generation – Dave bought these for himself. I guess the 2nd generations are cheaper now that there are some newer versions available!
2. Floral Stickers for Scrapbooking – Gabbie decided that she wants to start scrapbooking and ordered a few things including these stickers. We'll see if she sticks with this new hobby!
3. 8×8 Scrapbook – This is the scrapbook that Gabbie ordered.
4. Photo Corners – Gabbie also bought these photo corners for her scrapbook.
5. Prismacolor Colored Pencils – Gabbie bought these for a gift exchange she did.
6. The Guncle – I needed a copy of my favorite book of the year so far.
7. Pilot Precise v5 Deco Collection – I had been liking the pen that came as an extra in a previous pack so I bought more of them.
8. Otterbox Defender Case for iPhone 8 – Gabbie got a new phone so her old phone went to Simon and he needed a case for it. We ordered one that had a sliding wallet back but it kept popping off, so he chose this one instead. It's quite large!
9. Mr. Pen Spiky Sensory Rings – I was once again influenced by someone on Facebook who mentioned these! They are too small to wear as rings, but they are fun to play with anyway.
Have you ordered anything from Amazon lately?