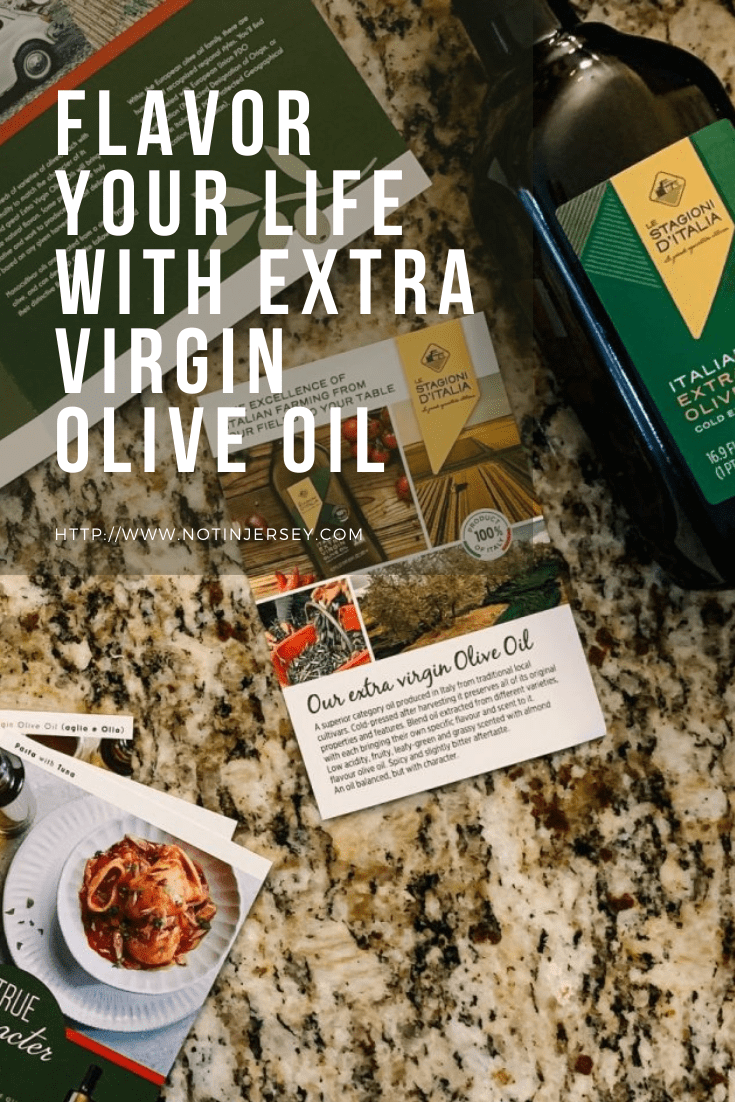 I received this product for free from MeetMoms Meet to use and post my honest opinions. Compensation for this post was provided and this page may contain affiliate links.
Today I am excited to be sharing about the Flavor Your Life campaign, which aims to educate North American consumers about authentic extra virgin olive oil from Europe. Flavor Your Live educates consumers about the rich history and delicious properties that these oils display.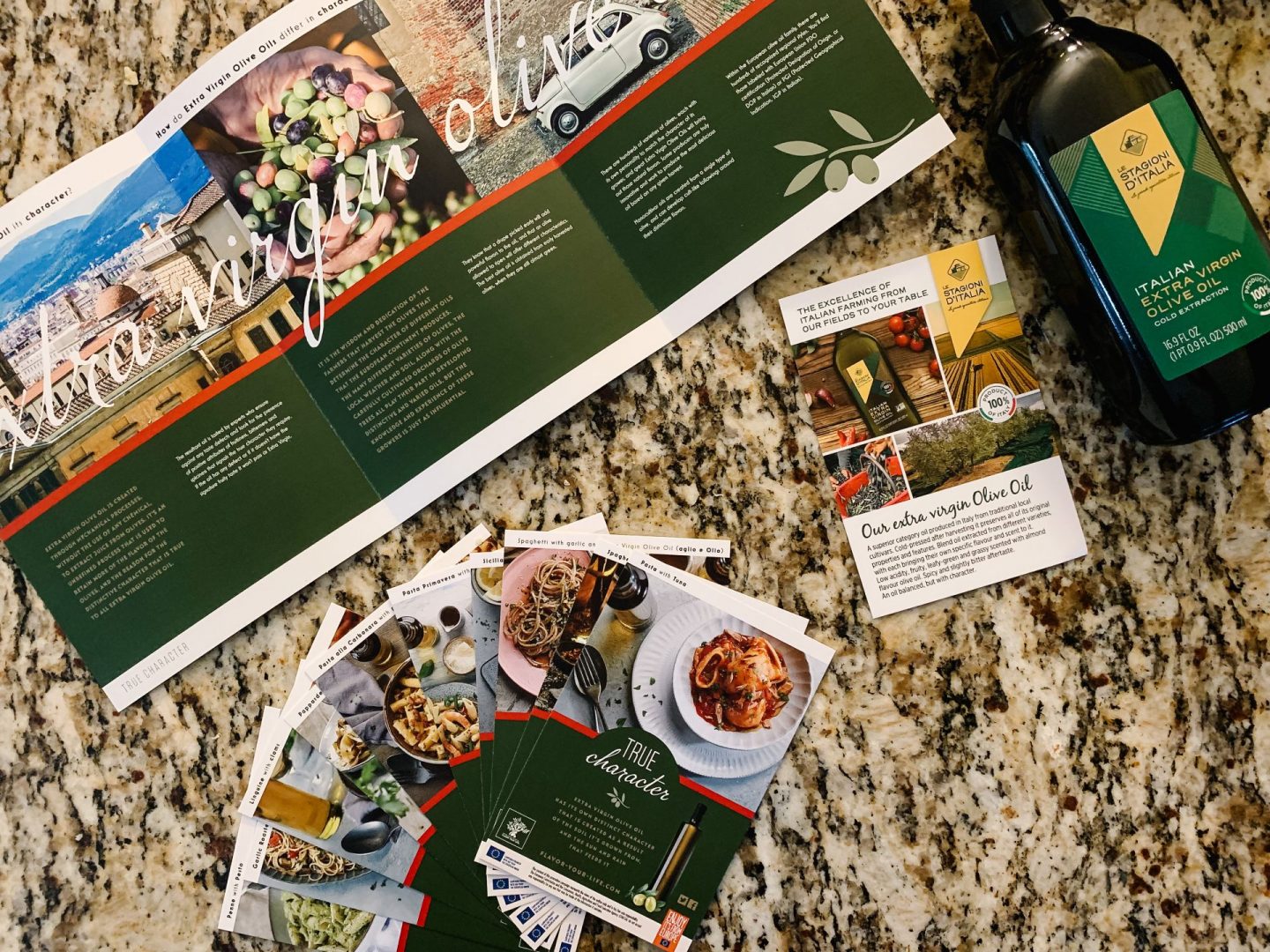 Extra Virgin Olive Oil
Extra virgin olive oil is made by pressing olive oil, without heat or chemicals and is known as the first cold pressed olive oil. Olive oils are tested for peroxide values. Lower values indicate fresher oil and more rapid processing. Extra virgin olive oil is virtually free of acidity—below 0.8%. The oil is tested by a panel of trained, expert tasters for taste defects and the presence of positive attributes of fruitiness, bitterness, and spiciness. If the oil doesn't have the signature fruity taste and harmonious balance, it won't receive an Extra Virgin rating. Extra virgin olive is suitable for cooking and baking.
100% Italian Extra Virgin Olive Oil is the first cold pressed olive oil from the first round of extraction of fresh, intact olives—it has not been heated during processing, so it retains its full nutritional value. Harvested in Italy, it is vegan, gluten free, and contains no additives or
preservatives. It has a robust flavor of artichoke and almond, with a medium bitter and spicy aftertaste, as well as a green, ripe, fruity aroma with a leafy feel.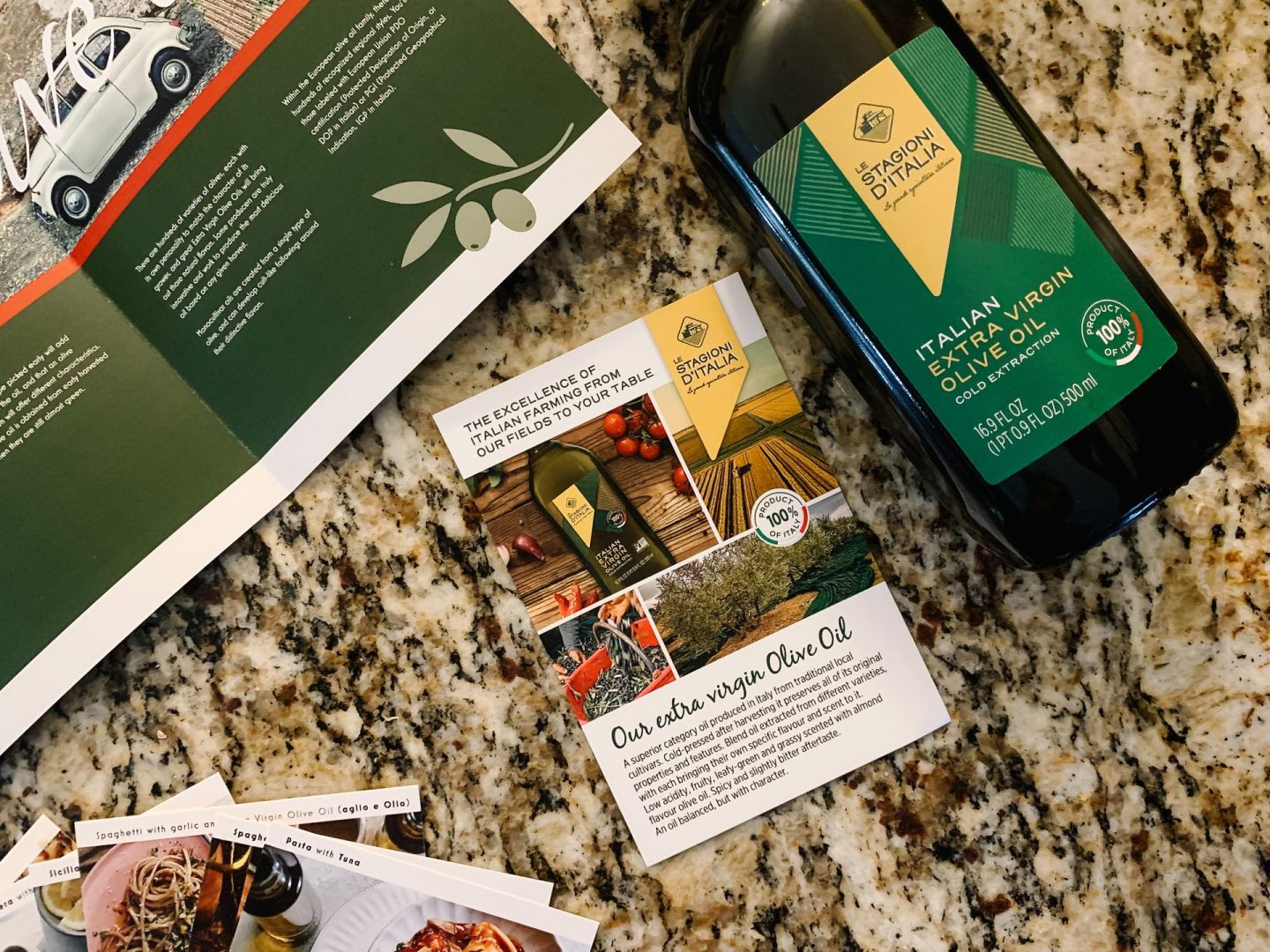 Le Stagioni d' Italia Olive Oil
I received a bottle of Le Stagioni d' Italia Olive Oil to try. Le Stagioni d' Italia takes great pride in bringing authentic Italian foods from seed to shelf, selecting seeds, harvesting crops, and packaging foods in their state-of-the-art production facilities in Northern Italy. Le Stagioni d' Italia's short, fully traceable supply chain is guaranteed sustainable and the great care they take with processing creates exceptional taste.
We used the olive oil to flavor asparagus. We simply roasted it with a drizzle of olive oil, vegan cheese, and sofrito spices. It tasted great!
You can experiment with different oils for different occasions, using delicate oils for salad dressings or as a condiment over mild foods, like vegetables, fish, eggs, or potatoes and more robust oils with hearty foods that can stand up to the intense flavor, like steak or spicy soup.
For more info:
site | facebook | twitter
Do you cook with Extra Virgin Olive Oil?