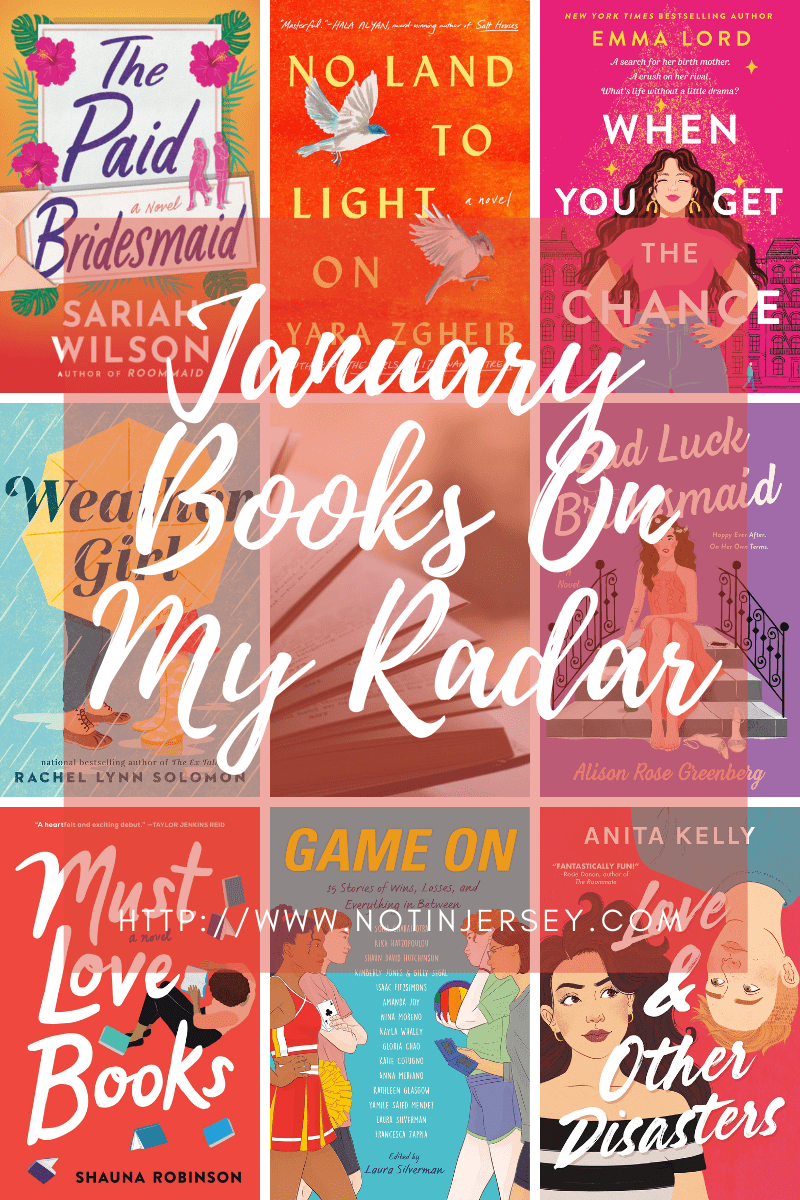 Today I'm sharing some of the January books on my radar. These are books that are releasing this January that I'm excited about, interested in reading, or just wanting to share with others. There are always so many books coming out that this definitely doesn't cover all of the books that one may be interested in reading. I have marked the dates the books release next to their titles! This post contains Amazon affiliate links. If you choose to make a purchase after clicking on my link, I may receive a small commission.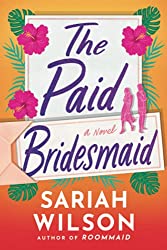 The Paid Bridesmaid by Sariah Wilson (1/1) – From Sariah Wilson, the bestselling author of Roommaid, comes a captivating romantic comedy about what happens when a wedding party mixes business with romance.
Rachel Vinson is a bridesmaid for hire: part confidante, part wedding planner, and one hundred percent pretend BFF. Discretion guaranteed. Her next gig is a destination wedding―livestreamed and sponsored―for an Instagram influencer. That means a paradise of new contacts, which could be a boon to her already booming business. If Rachel can keep the very handsome and slightly too interested best man at bay, that is.
High-tech entrepreneur Camden Lewis must know: Who is this gorgeous, intelligent, and mysterious woman? Too good to be real. Convinced she's a corporate spy out to tank his company, Camden's not letting her out of his sight. But the constant surveillance is also opening his eyes to things about Rachel that he likes. If she's a spy, she's certainly the cutest one he's ever seen.
As the week's worth of wedding events march along, Rachel and Camden are learning almost everything there is to know about each other. Rachel's made a career out of always a bridesmaid…but perhaps there's a chance for her own trip down the aisle?
---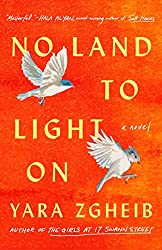 No Land To Light On by Yara Zgheib (1/4) – Exit West meets An American Marriage in this breathtaking and evocative novel about a young Syrian couple in the throes of new love, on the cusp of their bright future…when a travel ban rips them apart on the eve of their son's birth—from the author of the "absorbing page-turner" (People) The Girls at 17 Swann Street.
Hadi and Sama are a young Syrian couple flying high on a whirlwind love, dreaming up a life in the country that brought them together. She had come to Boston years before chasing dreams of a bigger life; he'd landed there as a sponsored refugee from a bloody civil war. Now, they are giddily awaiting the birth of their son, a boy whose native language would be freedom and belonging.
When Sama is five months pregnant, Hadi's father dies suddenly in Jordan, the night before his visa appointment at the embassy. Hadi flies back for the funeral, promising his wife that he'll only be gone for a few days. On the day his flight is due to arrive in Boston, Sama is waiting for him at the airport, eager to bring him back home. But as the minutes and then hours pass, she continues to wait, unaware that Hadi has been stopped at the border and detained for questioning, trapped in a timeless, nightmarish limbo.
Worlds apart, suspended between hope and disillusion as hours become days become weeks, Sama and Hadi yearn for a way back to each other, and to the life they'd dreamed up together. But does that life exist anymore, or was it only an illusion?
Achingly intimate yet poignantly universal, No Land to Light On is the story of a family caught up in forces beyond their control, fighting for the freedom and home they found in one another.
---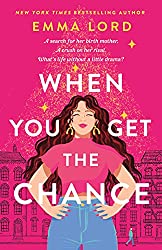 When You Get The Chance by Emma Lord (1/4) –
Nothing will get in the way of Millie Price's dream of becoming a Broadway star. Not her lovable but super introverted dad, who raised Millie alone since she was a baby. Not her drama club rival, Oliver, who is the very definition of Simmering Romantic Tension. And not her "Millie Moods," the feelings of intense emotion that threaten to overwhelm. Millie needs an ally. And when an accidentally left-open browser brings Millie to her dad's embarrassingly moody LiveJournal from 2003, Millie knows just what to do―find her mom.
But how can you find a new part of your life and expect it to fit into your old one without leaving any marks? And why is it that when you go looking for the past, it somehow keeps bringing you back to what you've had all along?
---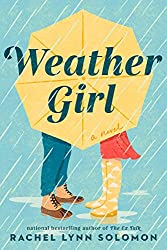 Weather Girl by Rachel Lynn Solomon (1/11) – A TV meteorologist and a sports reporter scheme to reunite their divorced bosses with unforecasted results in this electrifying romance from the author of The Ex Talk.
Ari Abrams has always been fascinated by the weather, and she loves almost everything about her job as a TV meteorologist. Her boss, legendary Seattle weatherwoman Torrance Hale, is too distracted by her tempestuous relationship with her ex-husband, the station's news director, to give Ari the mentorship she wants. Ari, who runs on sunshine and optimism, is at her wits' end. The only person who seems to understand how she feels is sweet but reserved sports reporter Russell Barringer.
In the aftermath of a disastrous holiday party, Ari and Russell decide to team up to solve their bosses' relationship issues. Between secret gifts and double dates, they start nudging their bosses back together. But their well-meaning meddling backfires when the real chemistry builds between Ari and Russell.
Working closely with Russell means allowing him to get to know parts of herself that Ari keeps hidden from everyone. Will he be able to embrace her dark clouds as well as her clear skies?
---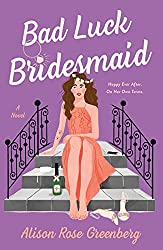 Bad Luck Bridesmaid by Alison Rose Greenberg (1/11) – Whip-smart, heartfelt and joyful, Alison Rose Greenberg's Bad Luck Bridesmaid is a celebration of complicated women and a power-anthem to live your truth.

Happy Ever After.
On Her Own Terms.
It's official: Zoey Marks is the cursed bridesmaid that no engagement can survive. Ten years, three empire waist dresses, and ZERO brides have walked down the aisle.
After strike three, Zoey is left wondering if her own ambivalence towards marriage has rubbed off on those she loves. And when her building distrust of matrimony culminates in turning down a proposal from her perfect All-American boyfriend, Rylan Harper III, she and Rylan are both left heartbroken, leaving Zoey to wonder: what is it exactly about tying the knot that makes her want to run in the opposite direction?
Enter Hannah Green: Zoey's best friend, who announces that she's marrying a guy she just met (cue eye roll). At a castle. In gorgeous, romantic Ireland, where Rylan will be in attendance, and Zoey will be a bridesmaid. It'll be fine.
Okay, the woman definition of fine (NOT FINE).
Determined to turn her luck around, Zoey accepts her role and vows to get Hannah down the aisle―all the while praying her best friend's wedded bliss will allow her to embrace marriage and get Rylan back.
But as the weekend goes on, Zoey is plagued with more questions than answers. Can you be a free spirit, yet still want a certain future? Can you have love and be loved on your terms? And how DO you wrangle a bossy falcon into doing your bidding?
---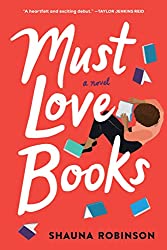 Must Love Books by Shauna Robinson (1/18) – The Bookish Life of Nina Hill meets Younger in a heartfelt debut following a young woman who discovers she'll have to ditch the "dream job" and write her own story to find her happy ending.
Meet Nora Hughes―the overworked, underpaid, last bookish assistant standing. At least for now.
When Nora landed an editorial assistant position at Parsons Press, it was her first step towards The Dream Job. Because, honestly, is there anything dreamier than making books for a living? But after five years of lunch orders, finicky authors, and per my last emails, Nora has come to one grand conclusion: Dream Jobs do not exist.
With her life spiraling and the Parsons staff sinking, Nora gets hit with even worse news. Parsons is cutting her already unlivable salary. Unable to afford her rent and without even the novels she once loved as a comfort, Nora decides to moonlight for a rival publisher to make ends meet…and maybe poach some Parsons' authors along the way.
But when Andrew Santos, a bestselling Parsons author no one can afford to lose is thrown into the mix, Nora has to decide where her loyalties lie. Her new Dream Job, ever-optimistic Andrew, or…herself and her future.
Game On by Laura Silverman (ed) (1/18) – A charming and inclusive YA anthology all about games—from athletic sports to board games to virtual reality—from editor Laura Silverman and an all-star cast of contributors.

From the slightly fantastical to the utterly real, light and sweet romance to tales tinged with horror and thrills, Game On is an anthology that spans genre and style. But beneath each story is a loving ode to competition and games perfect for anyone who has ever played a sport or a board game, picked up a video game controller, or rolled a twenty-sided die.
A manhunt game is interrupted by a town disappearing beneath the players' eyes. A puzzle-filled scavenger hunt emboldens one college freshman to be brave with the boy she's crushing on. A series of summer nights full of card games leads a boy to fall for a boy who he knows is taken. And a spin the bottle game could end a life-long friendship.
Fifteen stories, and fifteen unforgettable experiences that may inspire readers to start up that Settlers of Catan game again.
---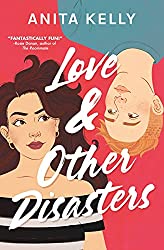 Love and Other Disasters by Anita Kelly (1/18) – Recently divorced and on the verge of bankruptcy, Dahlia Woodson is ready to reinvent herself on the popular reality competition show Chef's Special. Too bad the first memorable move she makes is falling flat on her face, sending fish tacos flying—not quite the fresh start she was hoping for. Still, she's focused on winning, until she meets someone she might want a future with more than she needs the prize money.
After announcing their pronouns on national television, London Parker has enough on their mind without worrying about the klutzy competitor stationed in front of them. They're there to prove the trolls—including a fellow contestant and their dad—wrong, and falling in love was never part of the plan.
As London and Dahlia get closer, reality starts to fall away. Goodbye, guilt about divorce, anxiety about uncertain futures, and stress from transphobia. Hello, hilarious shenanigans on set, wedding crashing, and spontaneous dips into the Pacific. But as the finale draws near, Dahlia and London's steamy relationship starts to feel the heat both in and outside the kitchen—and they must figure out if they have the right ingredients for a happily ever after.
---
Are any of these on your radar?