Although Marigold has been staying with us for 6 weeks already, I haven't written a post about her, like I did with our two other foster dogs! Marigold is the youngest and most unique of the dogs we have fostered so far. Here she is on the shelter website.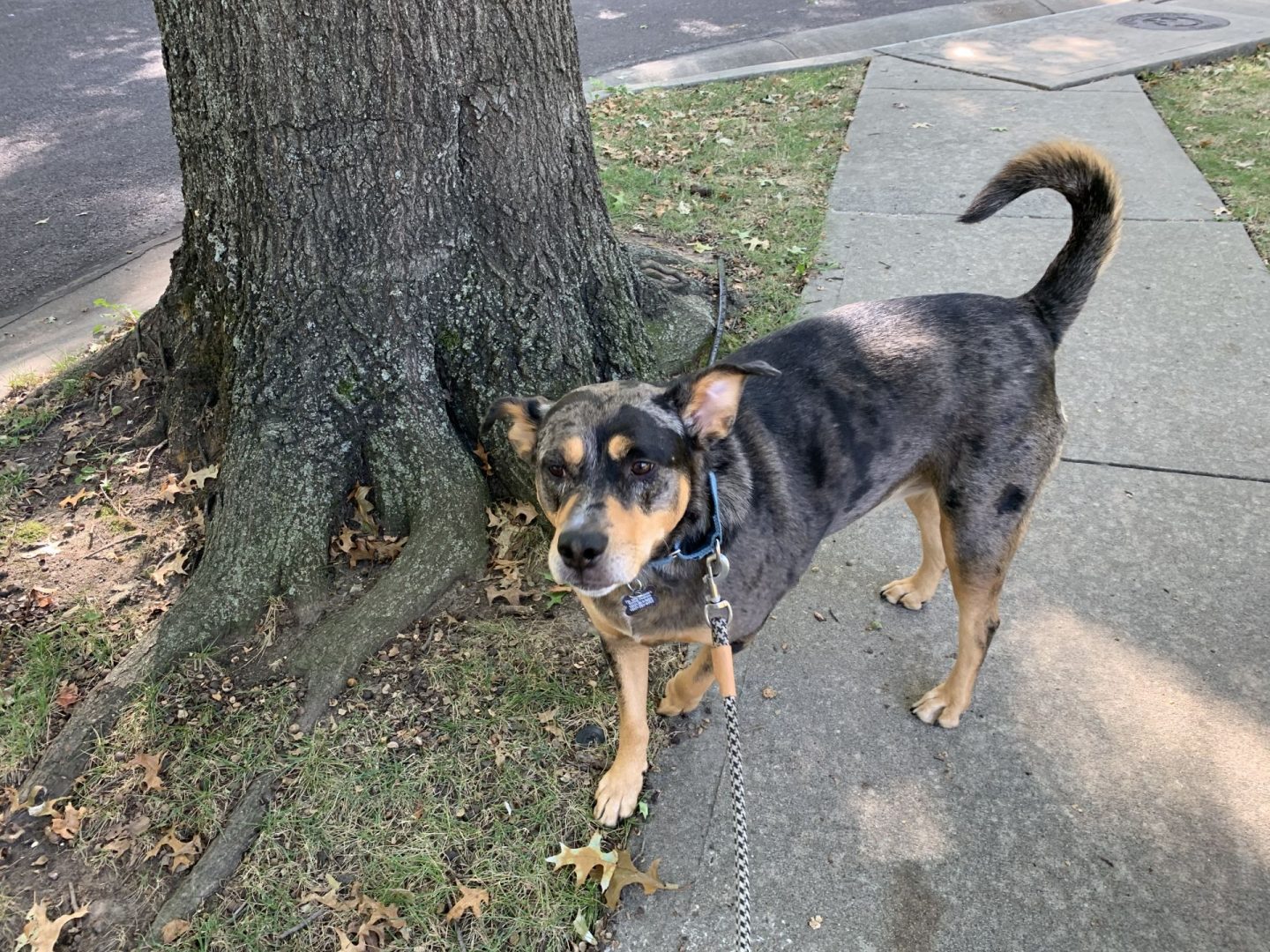 According to the shelter, Marigold is a Catahoula Leopard Dog. I had never heard of that breed before meeting her. It is apparently a breed from Louisiana. She is medium sized and has similar facial coloring to a German Shepard, but her fur has unique patterns in it!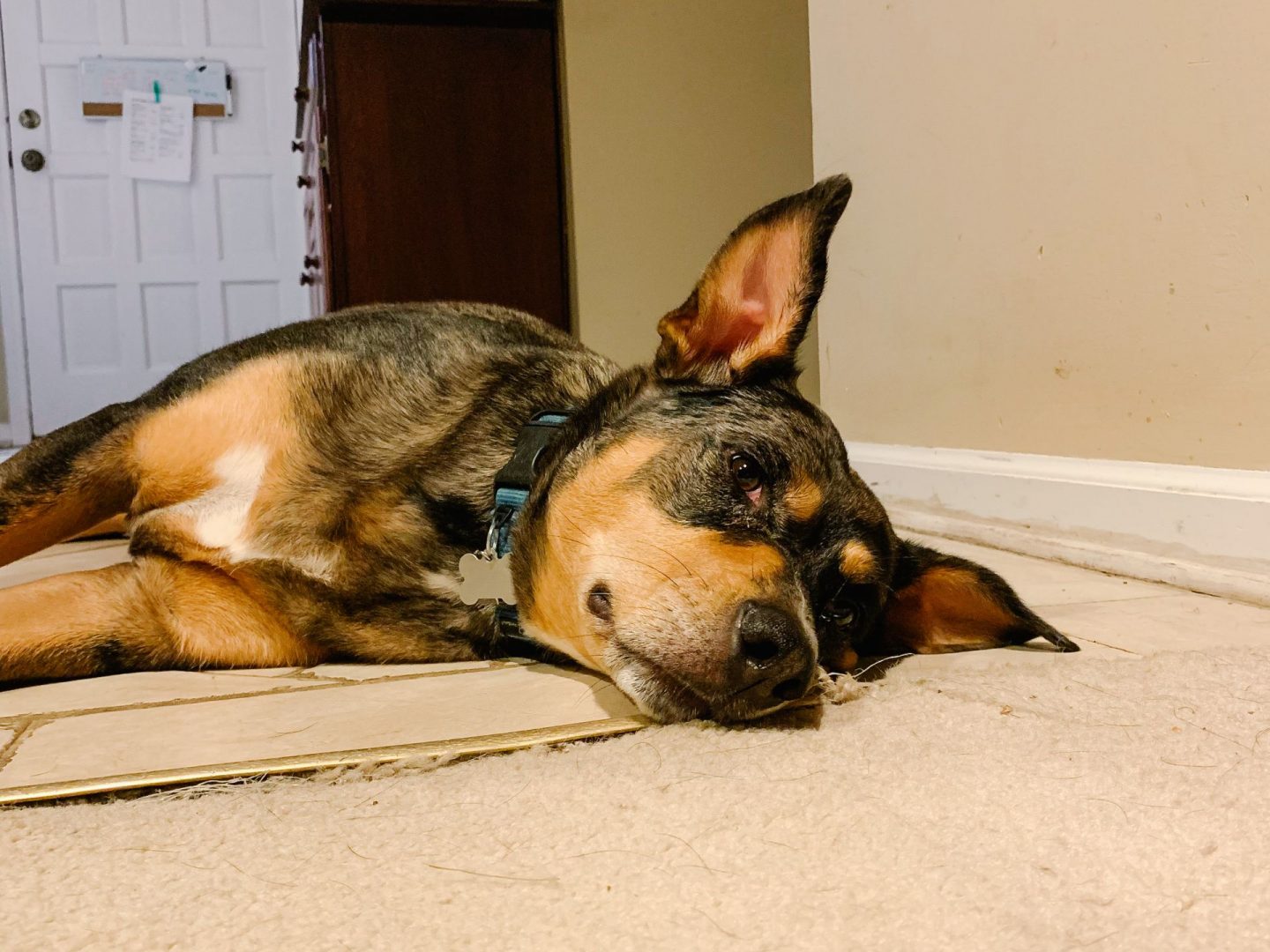 Marigold is very playful and she loves stealing things so that we'll chase her around. We have had to make sure to keep our bedroom doors closed and our shoes inside. When she gets excited, she will try to take anything she can, which has ranged from paper and boxes, pillows, a potholder, things I've knitted, and even an umbrella. She is a tough chewer and she loves tearing up stuffed toys. She also loves ripping strips off of a towel I used to dry her off when it was raining.
She is smart. She knows to run away when she takes things that aren't hers and to stay where she is if she has one of her own toys. She also stalked a chipmunk in the yard like three days ago and still runs to the same spot to look for it every time she goes outside. She knows sit, high five, down, and speak. She knows what it means when I say where's your ball or go for a walk.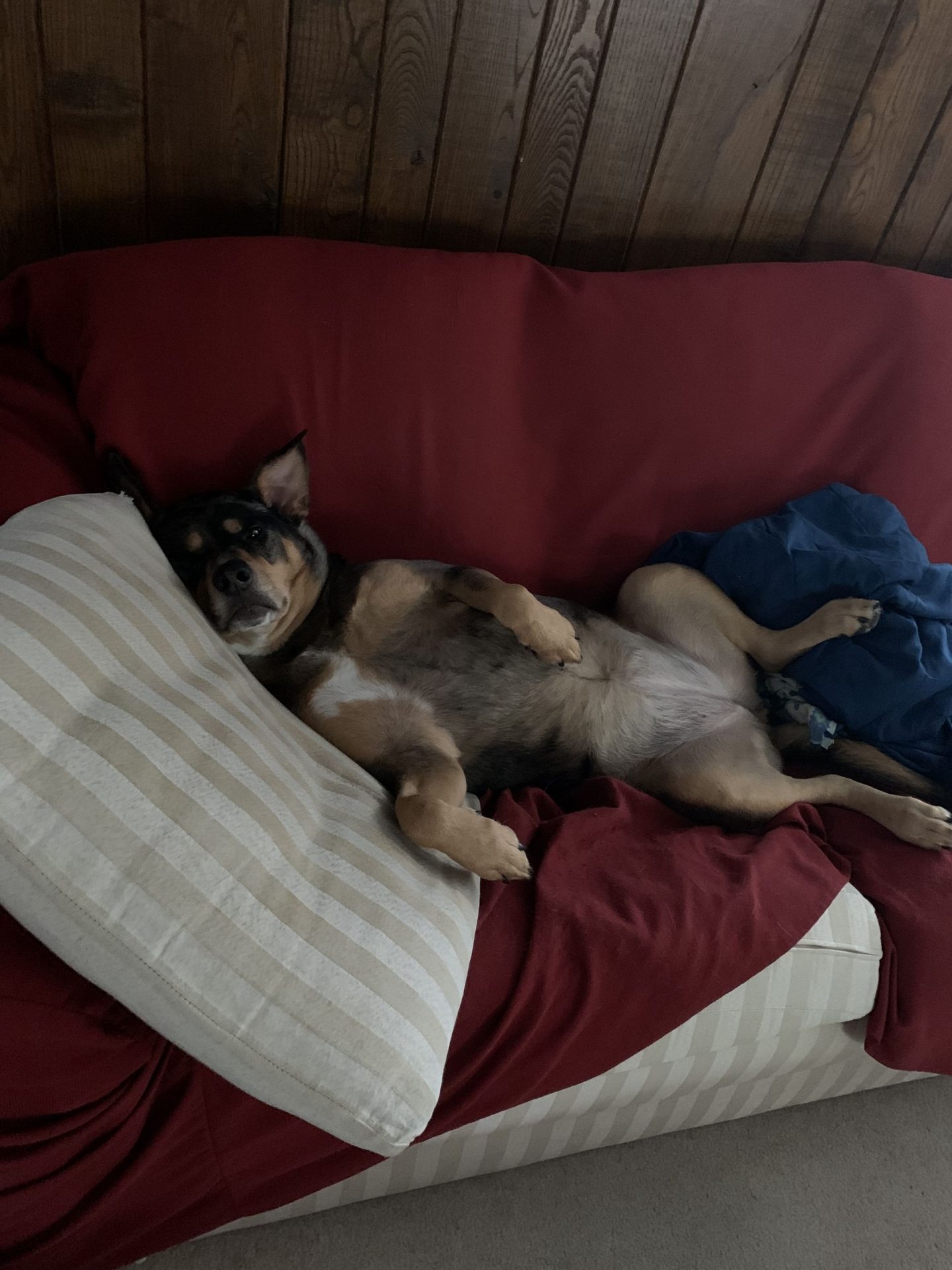 She makes herself comfortable on the couch and has claimed one of the beds in the guest room to sleep on every night. Although she is active and playful, she sleeps well! She is also housetrained.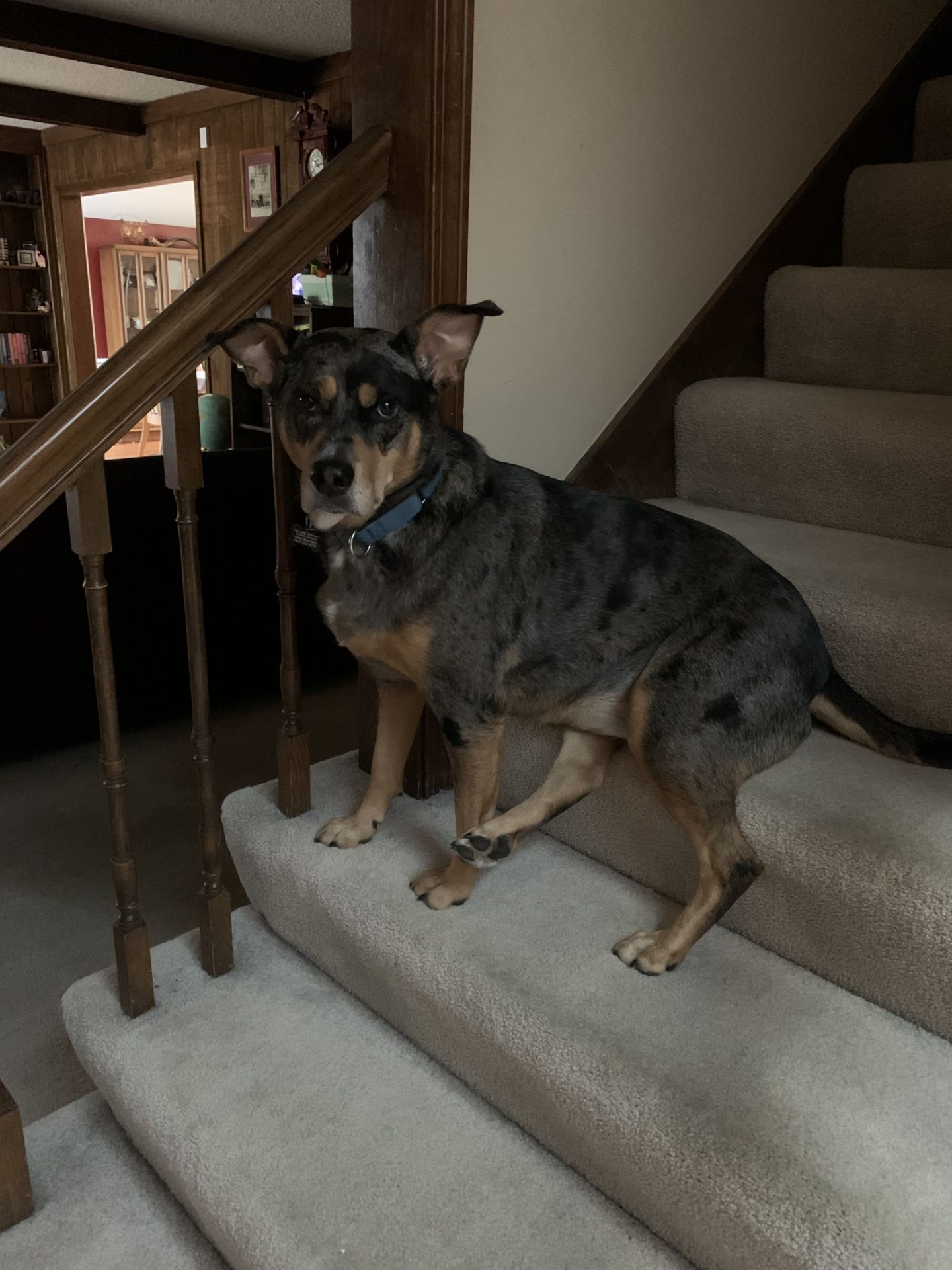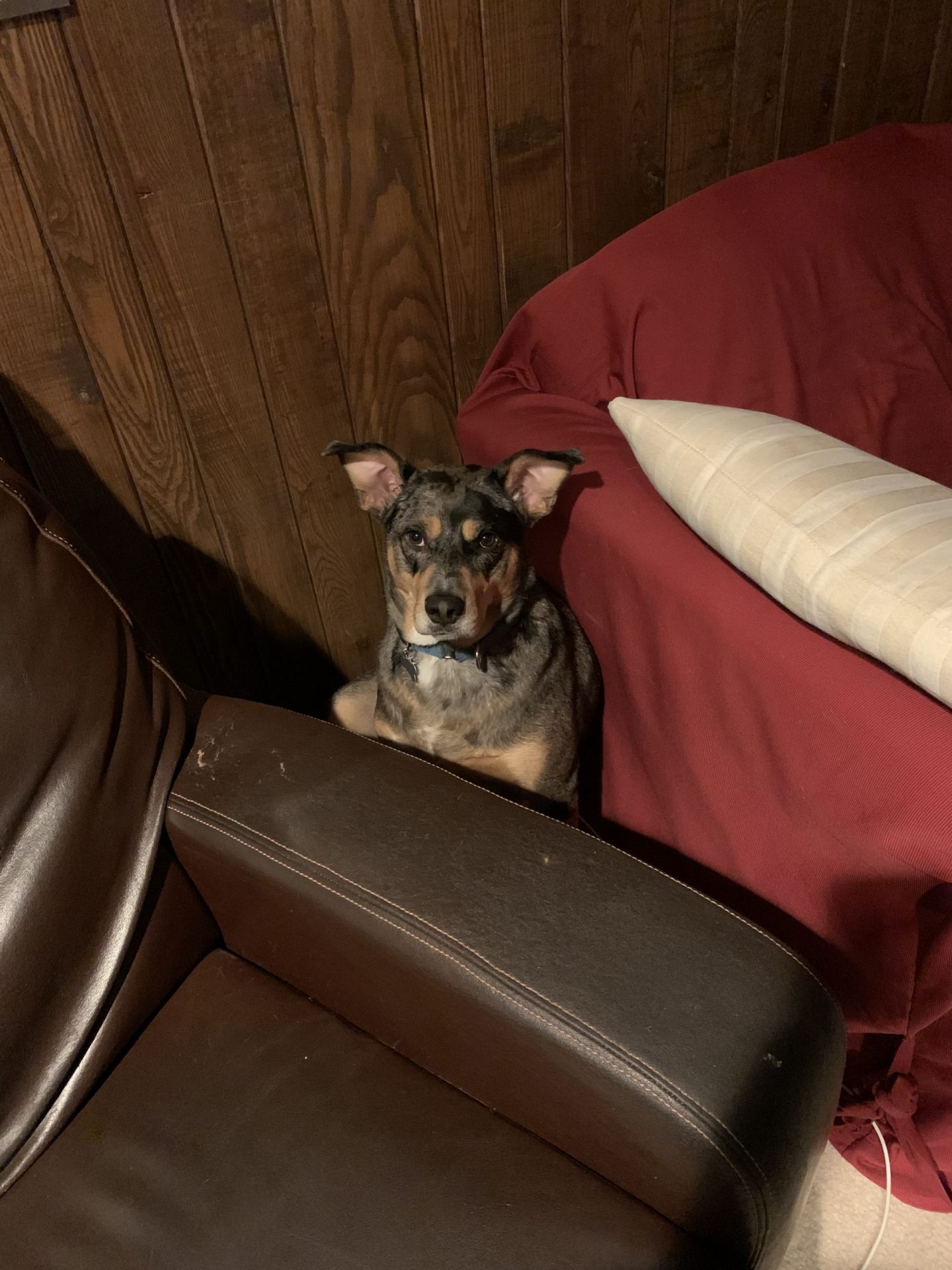 She keeps us laughing with her antics!
She would do great in a home without other dogs and with a family who can provide play time!