Today I am excited to be featuring the book Only The Pretty Lies by Rebekah Crane on the Blog Tour hosted by TLC Book Tours! I am sharing my review of this book, so be sure to read on. This post contains affiliate links, so if you use them and make a purchase, I may receive a small commission.
About The Book: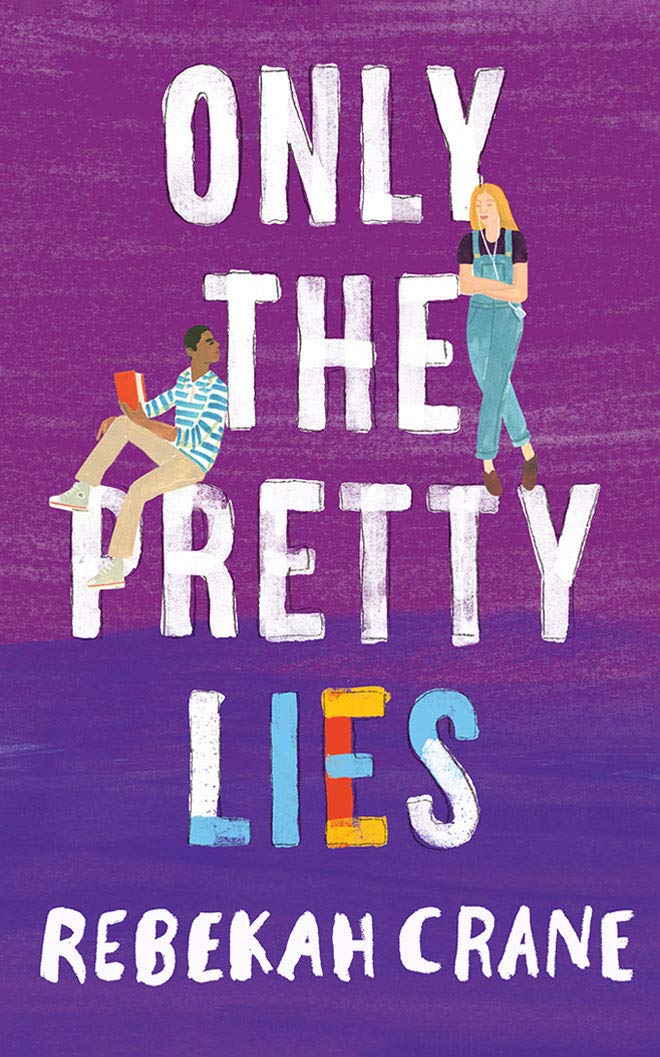 Title: Only The Pretty Lies
Author: Rebekah Crane
Publisher: Skyscape, 5/1/21
Genre: YA Contemporary / Romance
Find it: Goodreads | Amazon | Books-A-Million | Barnes & Noble
Book Description:
A young love story about breaking painful legacies by the author of The Upside of Falling Down.
Convention doesn't carry much weight in Alder Creek. It doesn't in Amoris Westmore's family either. Daughter of a massage therapist and a pothead artist, inheritor of her grandmother's vinyl collection, and blissfully entering her senior year in high school, Amoris never wants to leave her progressive hometown. Why should she?
Everything changes when Jamison Rush moves in next door. Jamison was Amoris's first crush, and their last goodbye still stings. But Jamison stirs more than bittersweet memories. One of the few Black students in Alder Creek, Jamison sees Amoris's idyllic town through different eyes. He encourages Amoris to look a little closer, too. When Jamison discovers a racist mural at Alder Creek High, Amoris's worldview is turned upside down.
Now Amoris must decide where she stands and whom she stands by, threatening her love for the boy who stole her heart years ago. Maybe Alder Creek isn't the town Amoris thinks it is. She's certainly no longer the girl she used to be.
About Rebekah Crane:
Rebekah Crane is the author of The Odds of Loving Grover Cleveland and other young-adult novels. She found a passion for this genre while studying secondary English education at Ohio University. She is a former high school English teacher, a yoga instructor, and the mother of two girls. After living and teaching in six different cities, Rebekah finally settled in the foothills of the Rocky Mountains to write novels and work on screenplays. She now spends her days tucked behind a laptop at seventy-five hundred feet, where the altitude only enhances the writing experience.
Website | Facebook | Twitter | Instagram
My Review:
I appreciated the story of Amoris, who slowly came to realize that the way Black people are treated in her town isn't appropriate and began to stand up for the things that matter. Amoris's life was far from perfect, although she imagined it was. Her father was often away from home, and when he was with the family, he was often high. Her brother begins to drink a little too much and Amoris must decide whether or not to help him. At the same time, her best friend Ellis is coping with the loss of her mother and uses this as an excuse to treat Amoris badly. This is all compounded by her childhood crush, Jamison, moving in next door.
Jamison is Black and through him, Amoris learns about how microaggressions hurt as much as outright racism. The mural that is painted in their school hallway has never been an issue, but Jamison is hurt by it. Amoris realizes the need to stand up for what is right, but also to let Jamison speak for himself and not play the white savior.
There was a lot going on in this book including drug use, alcohol abuse, racism, homophobia, and more. It was an interesting look at the way a community may be perfect to the eyes of some but not so great in the eyes of others.