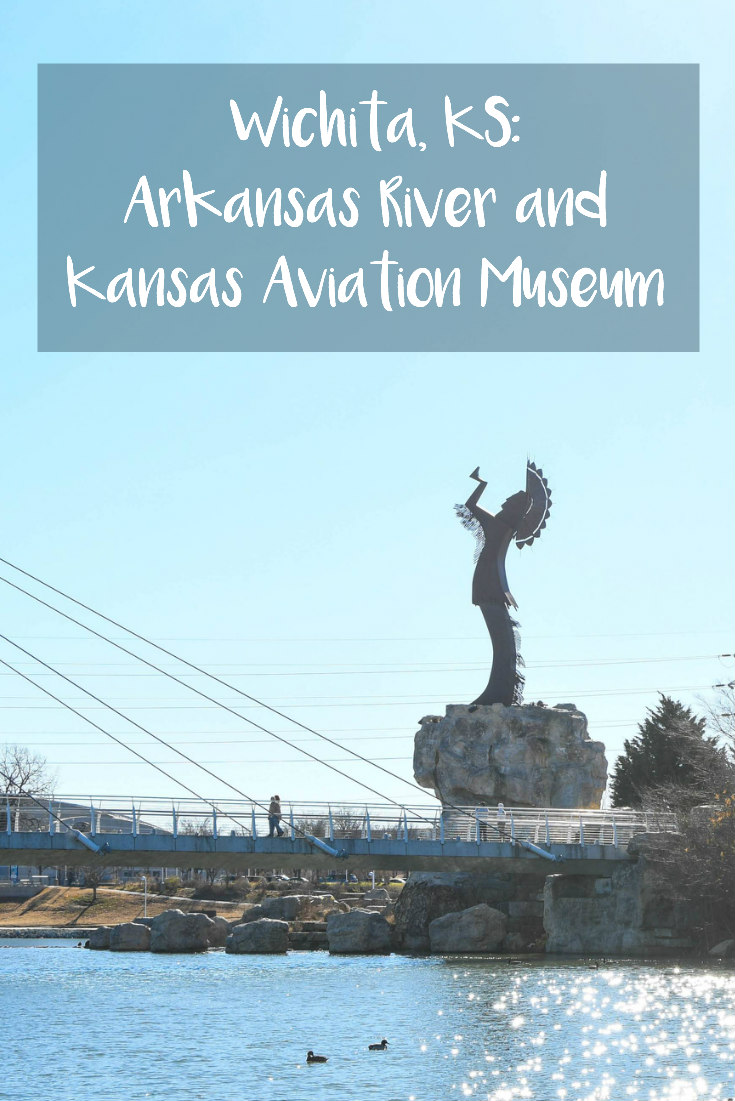 We took a quick, local trip to Wichita, KS as a sort of staycation instead of our annual trip to Florida, which we decided would be too complicated this year. On the first day we arrived, we visited the Arkansas River and the Kansas Aviation Museum.
The Arkansas River is in the center of the city and there is a path along it, with bridges so that you can cross. There are museums and statues around the area. We walked along the path to check out some of the statues. And the ducks.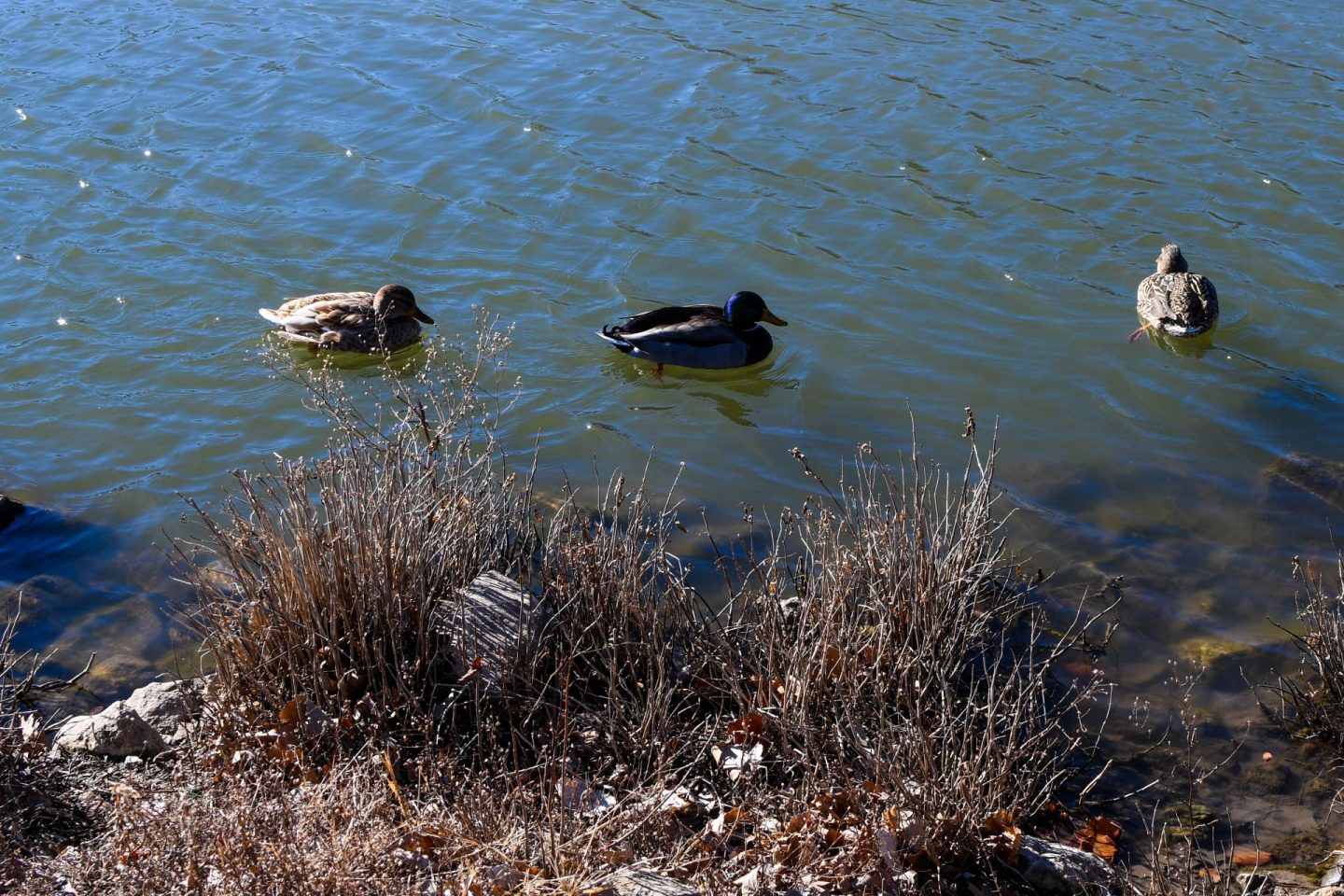 The Keeper of the Plains statue is located where the Big and Little Arkansas River meet. This land between the two rivers is sacred ground to the Native American people and is also home to the Mid-America All-Indian Museum. The American Indian sculpture was created by Wichitan and Native American artist Blackbear Bosin.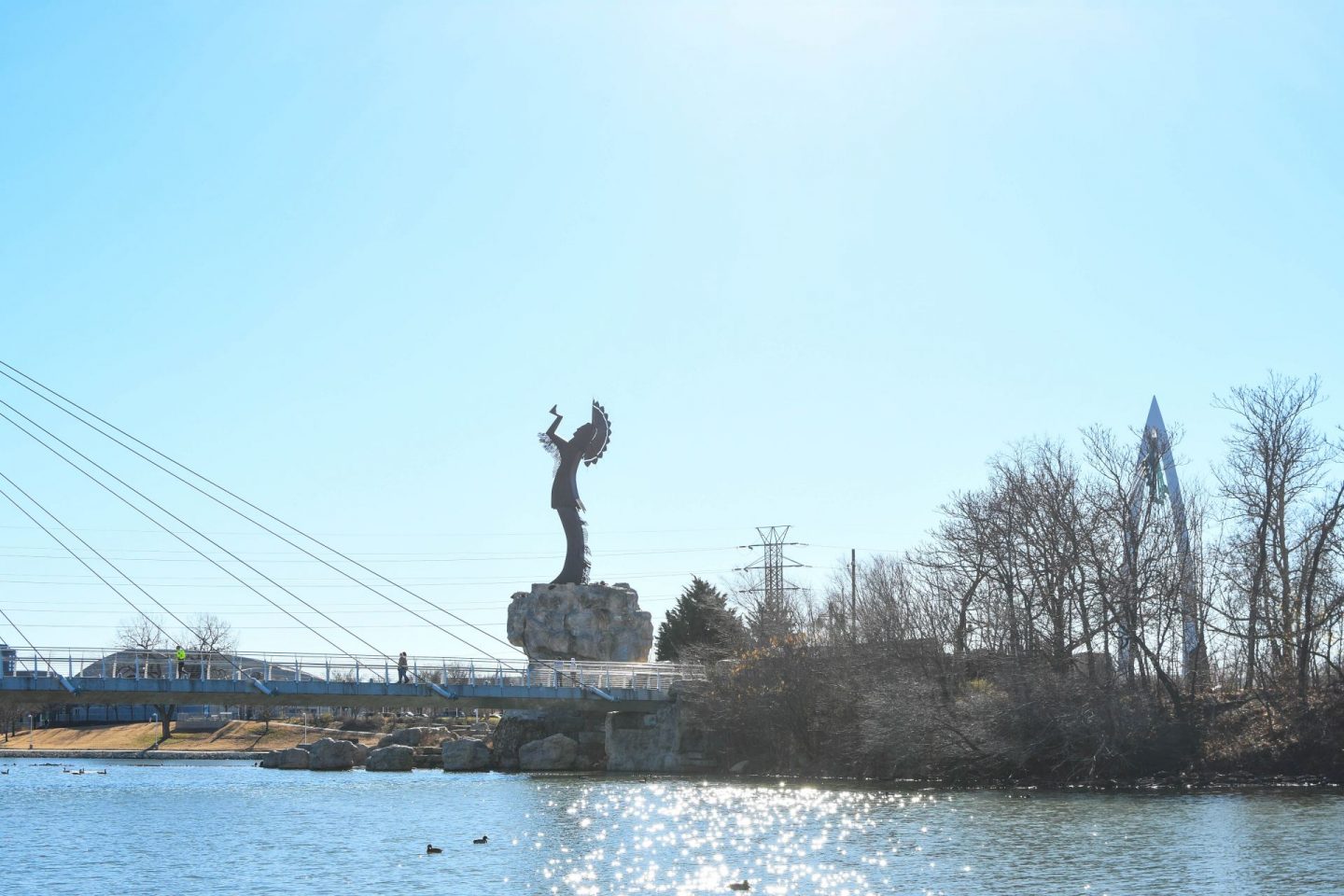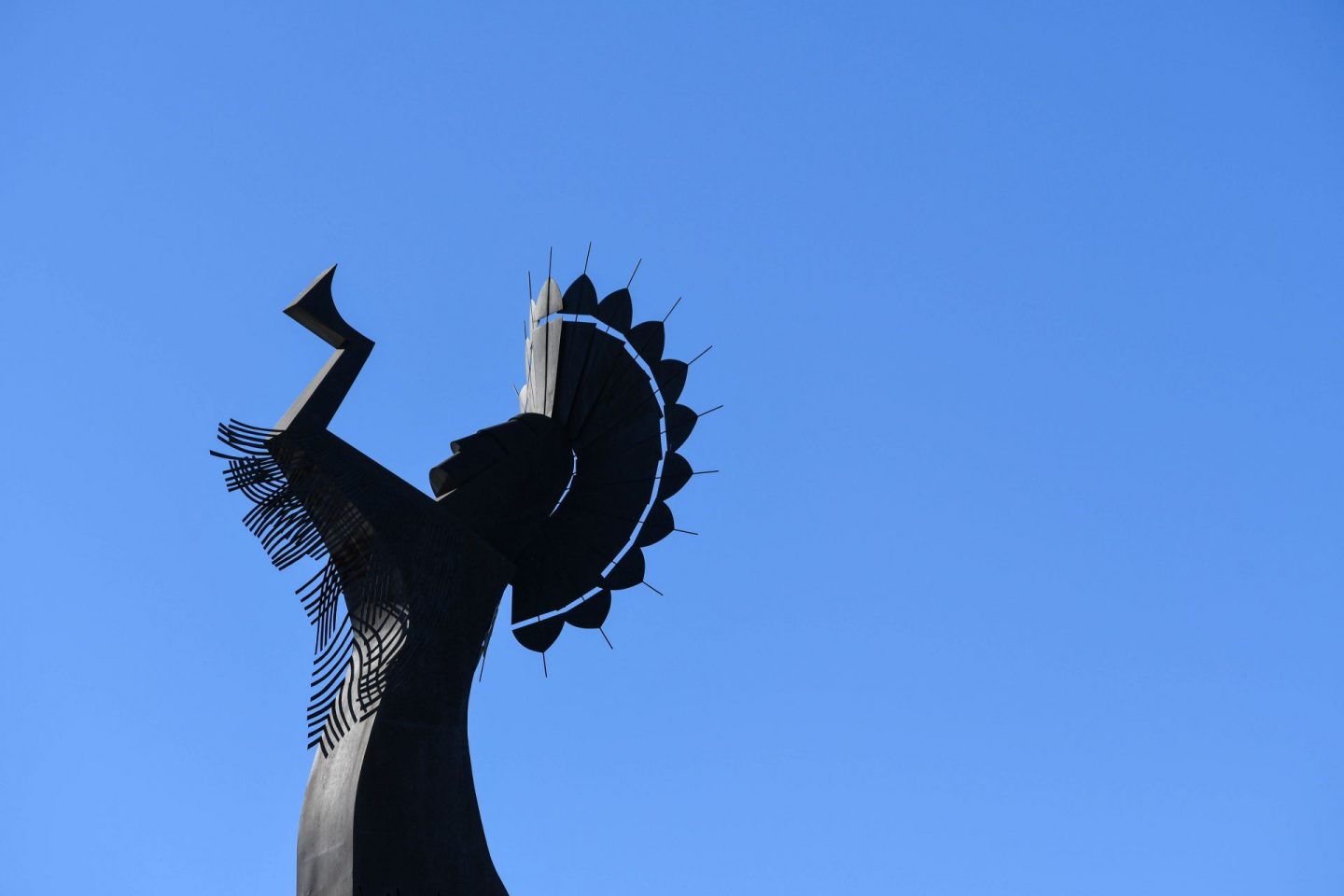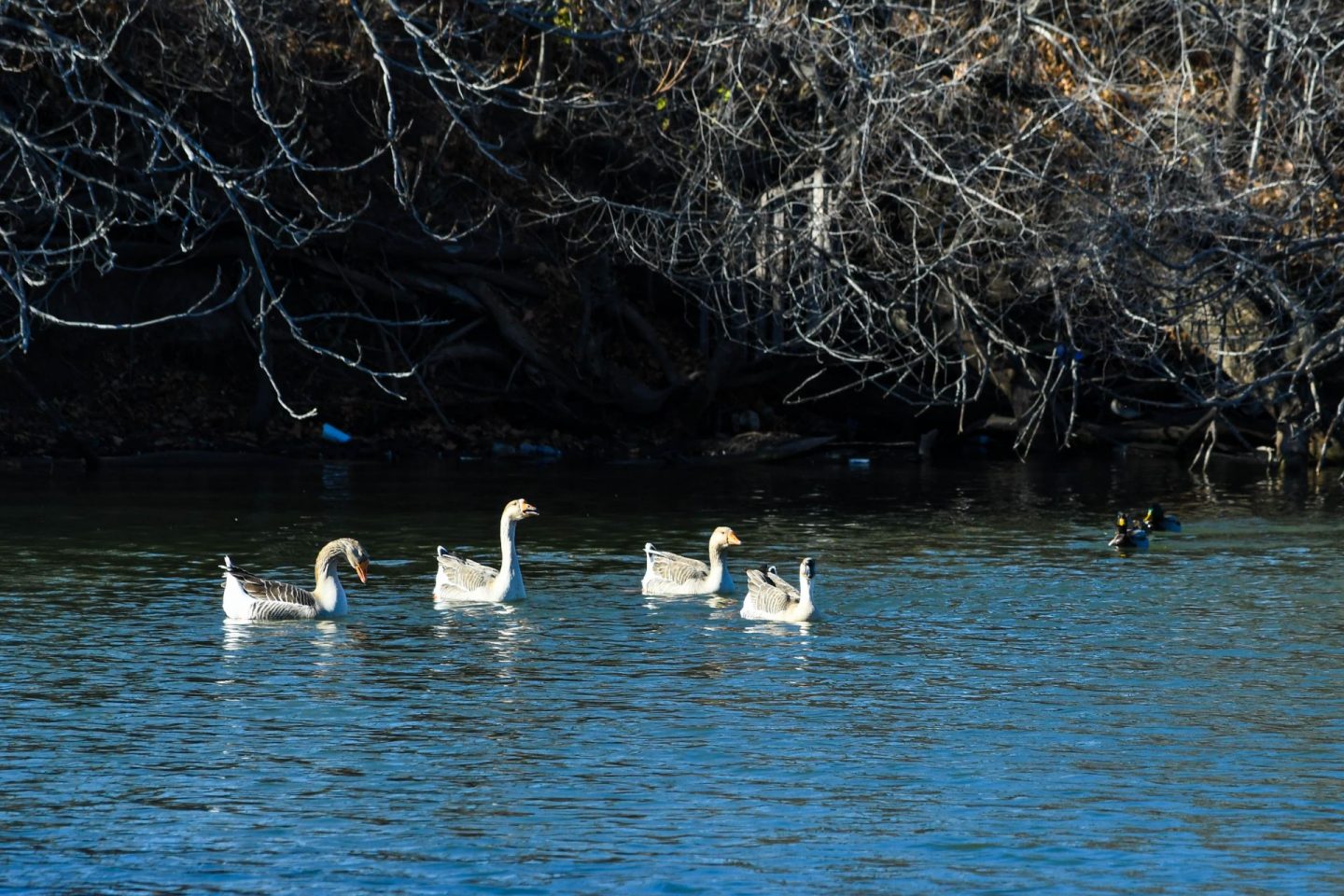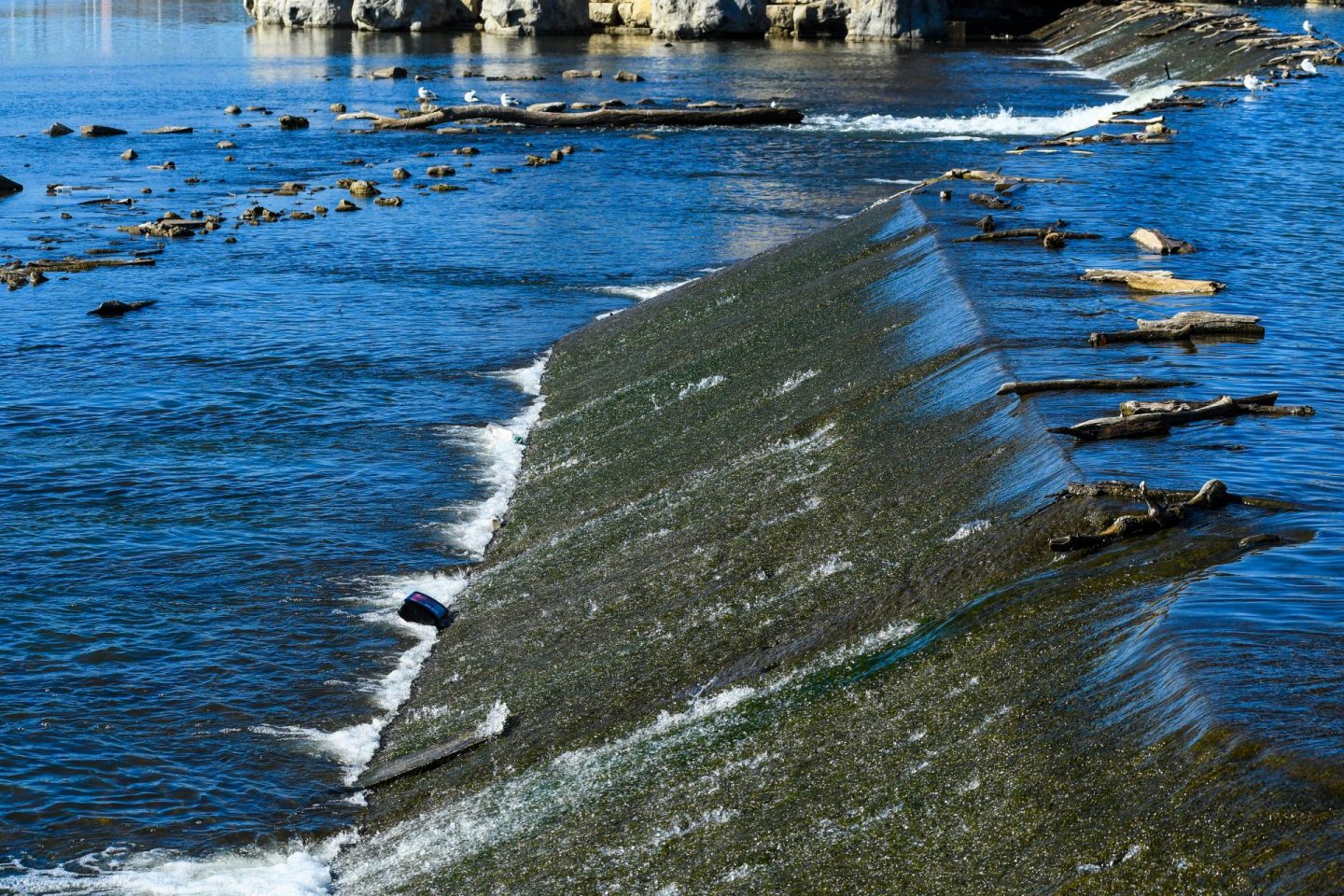 There is a troll statue located under a grate along the trail.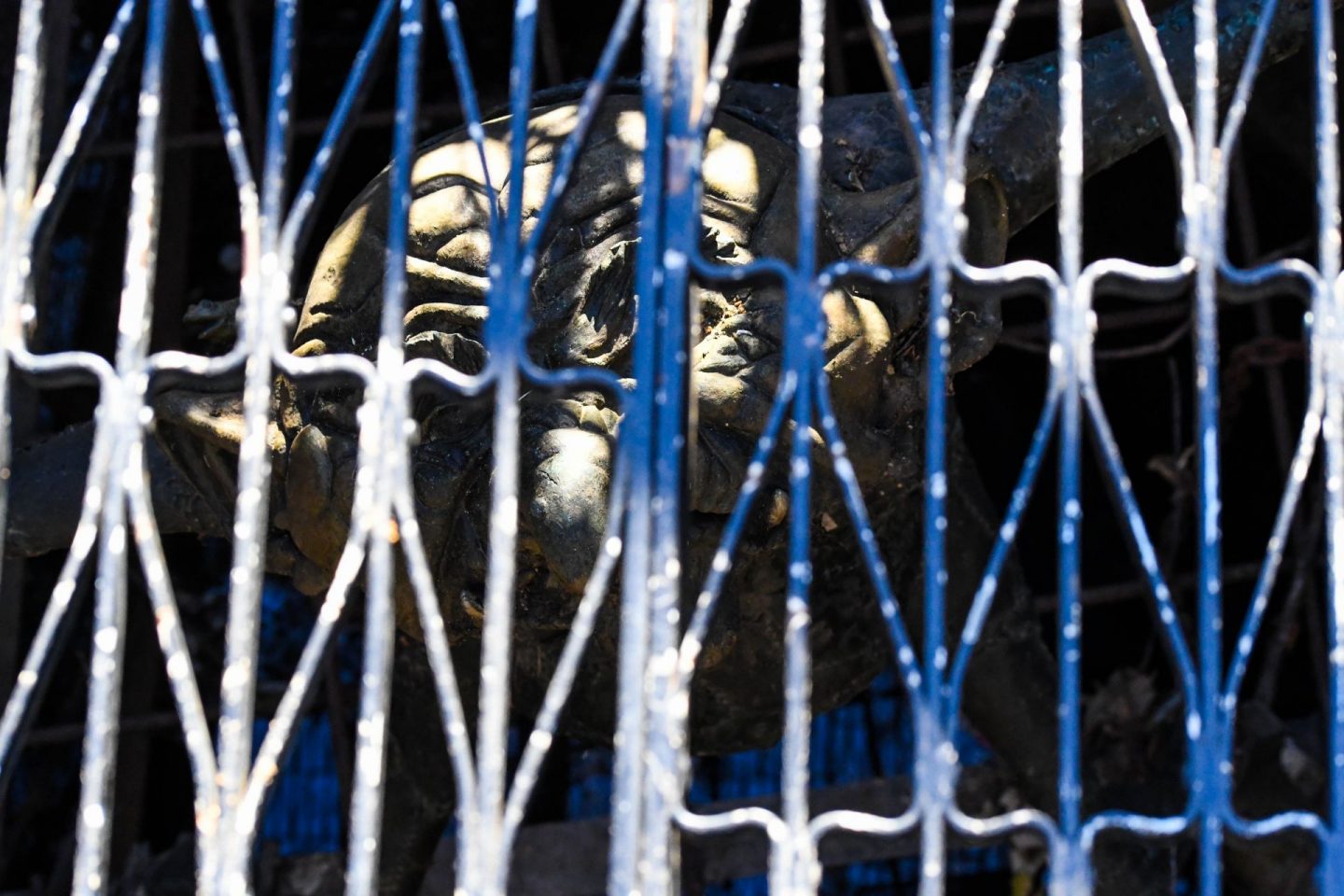 Found a playground.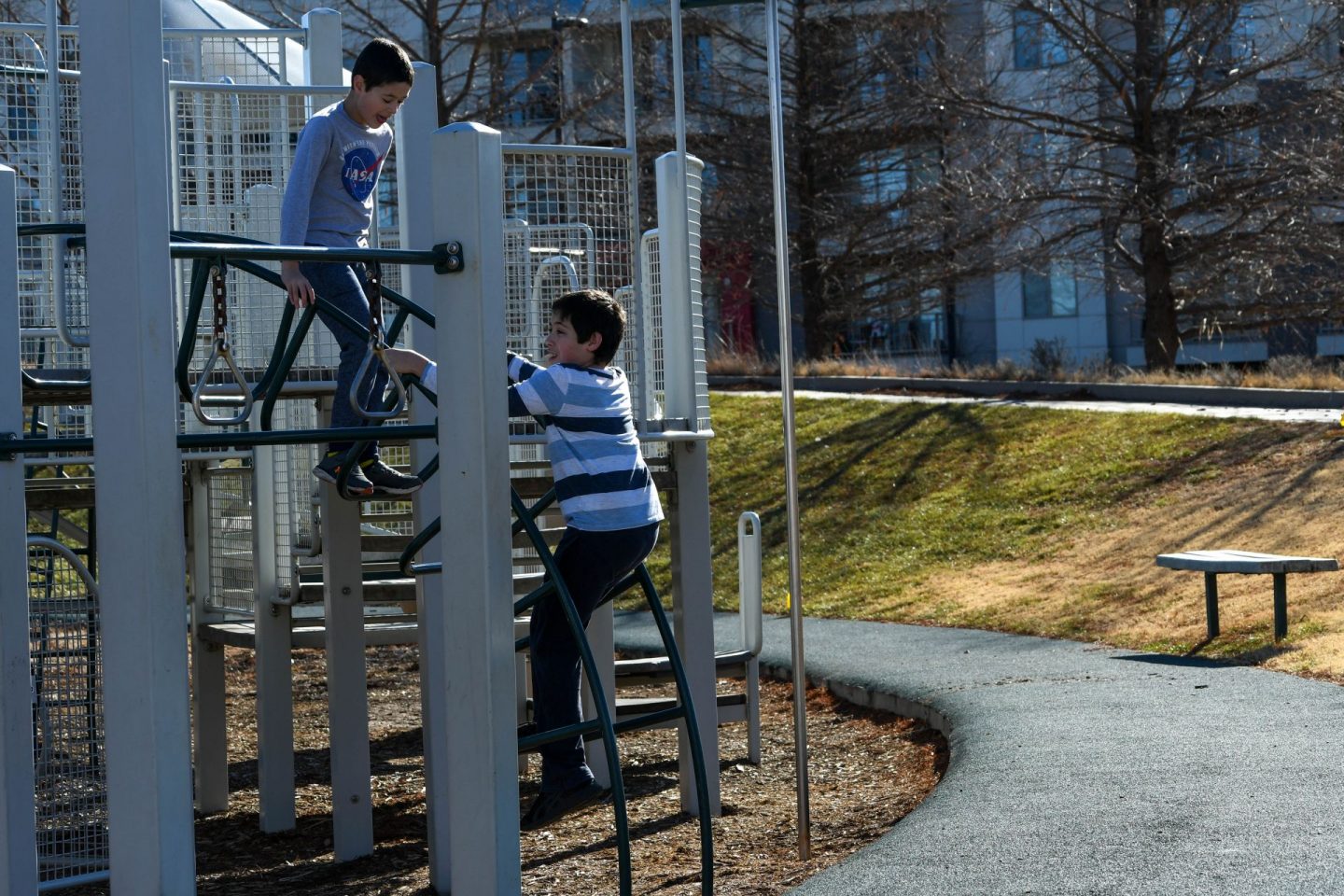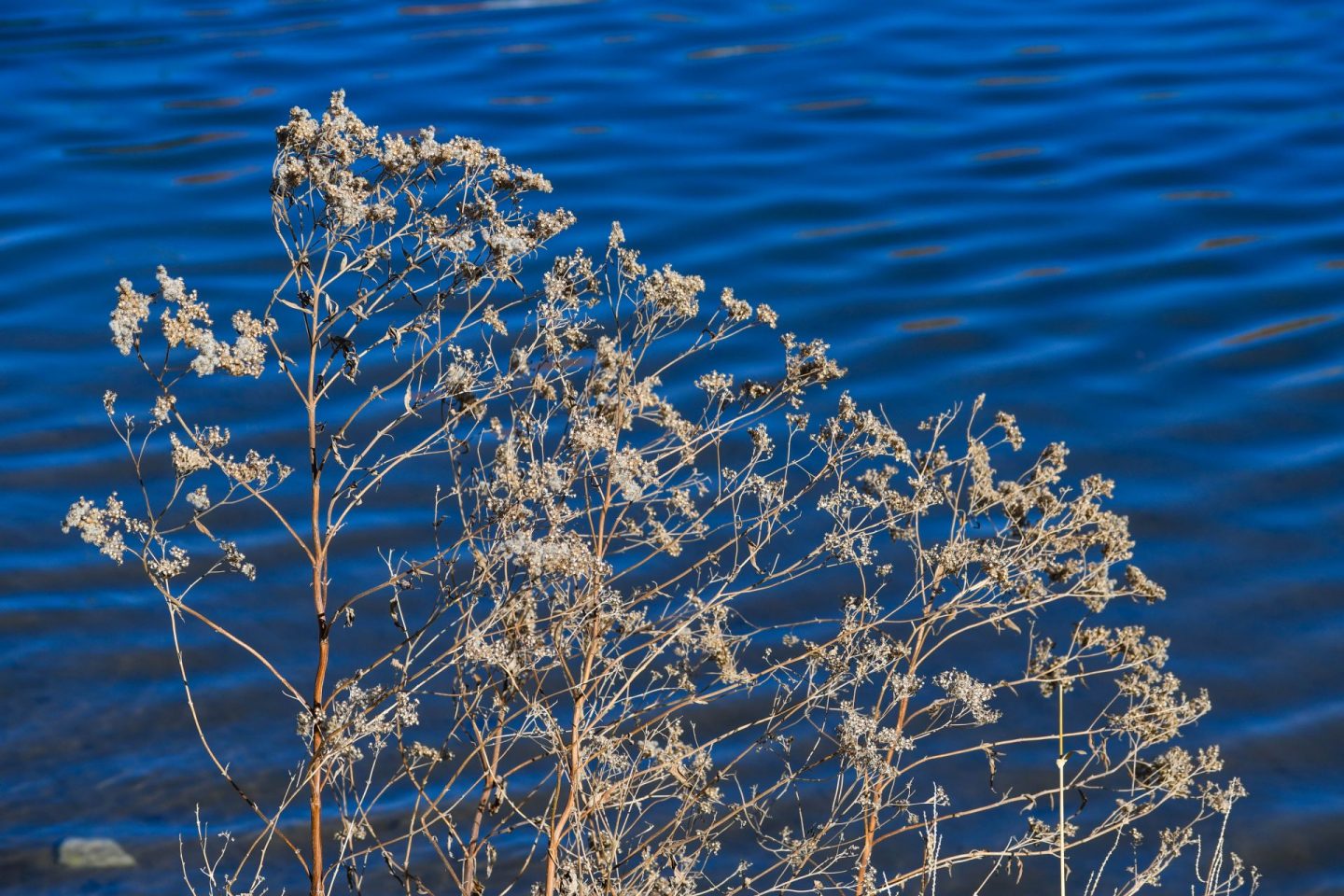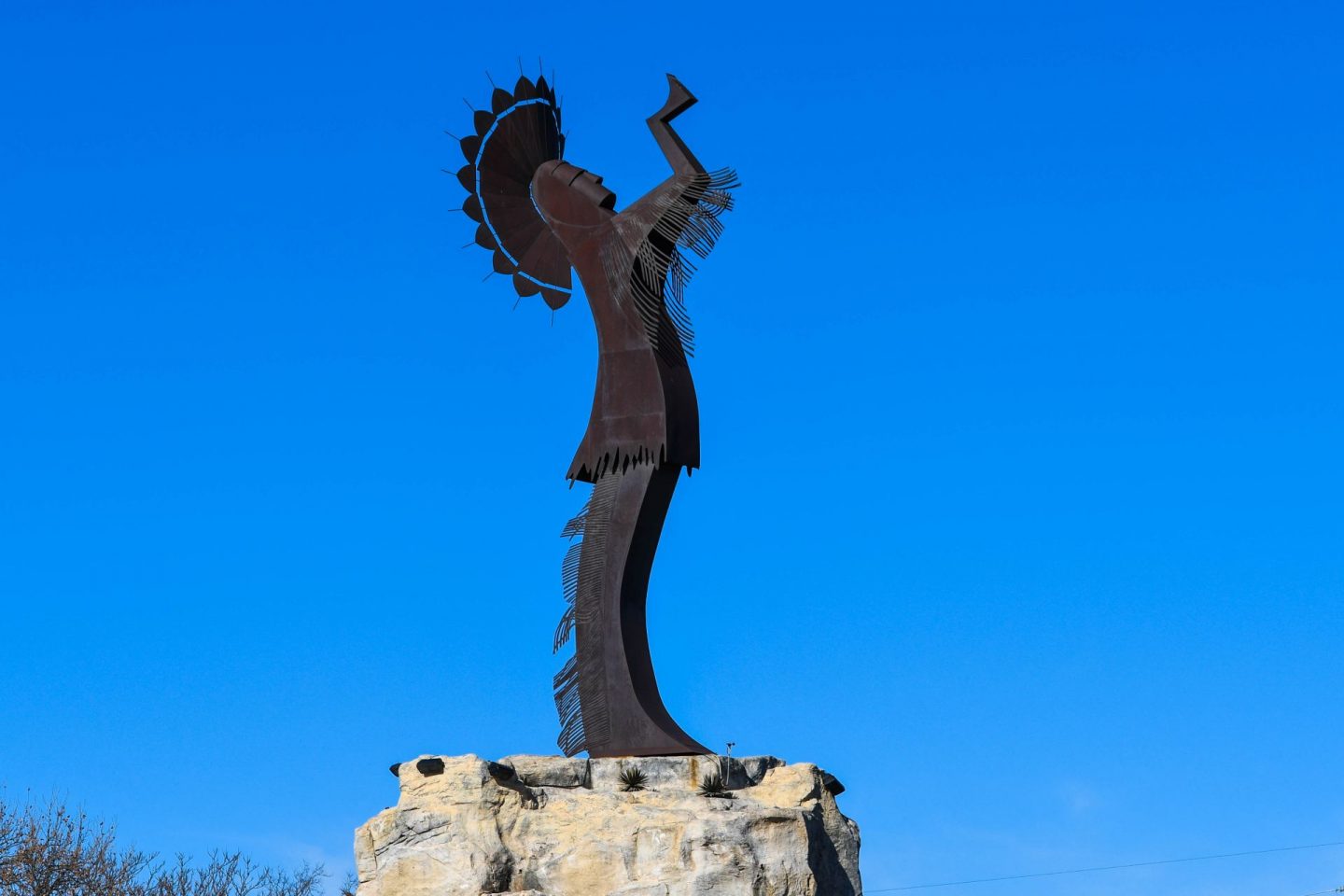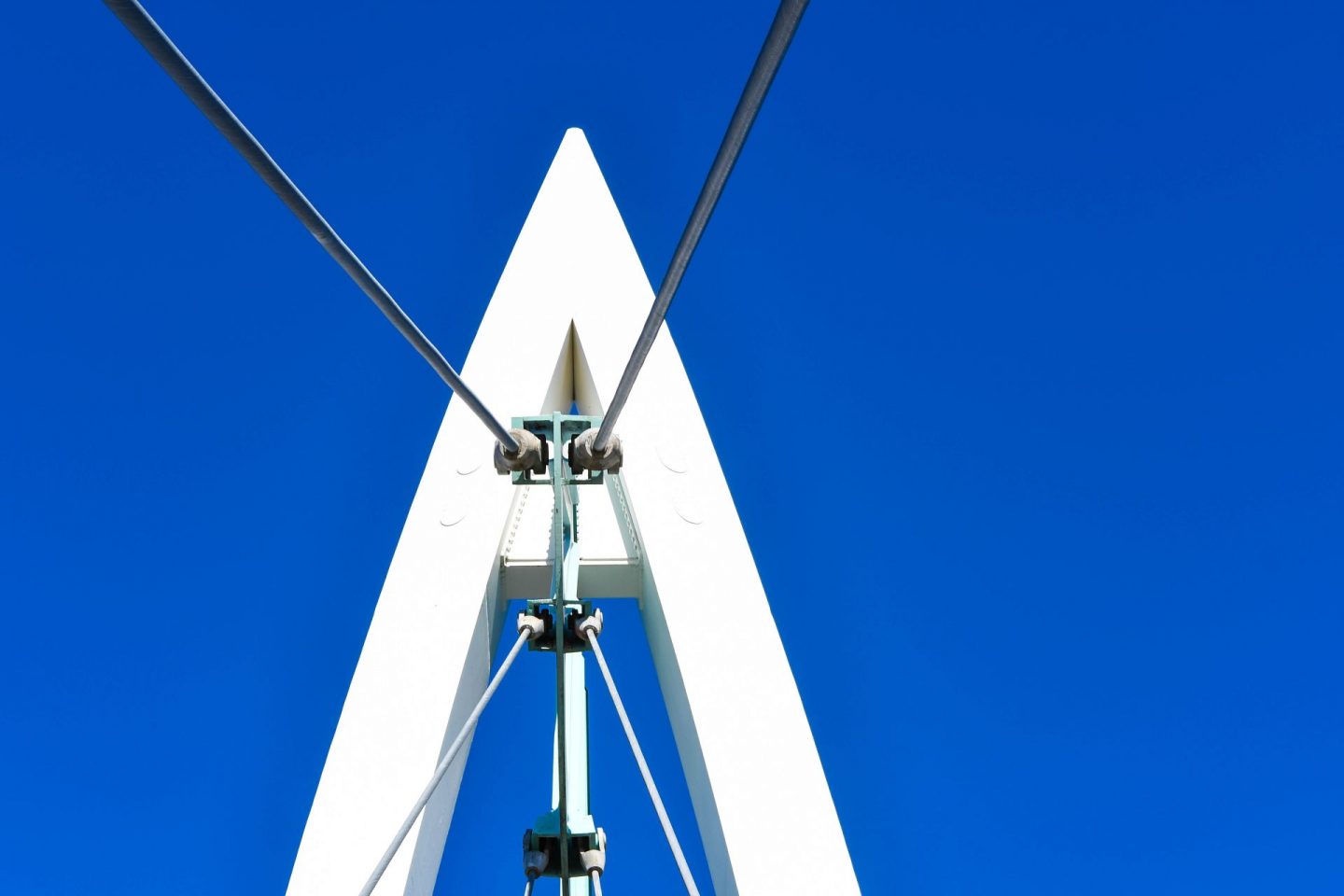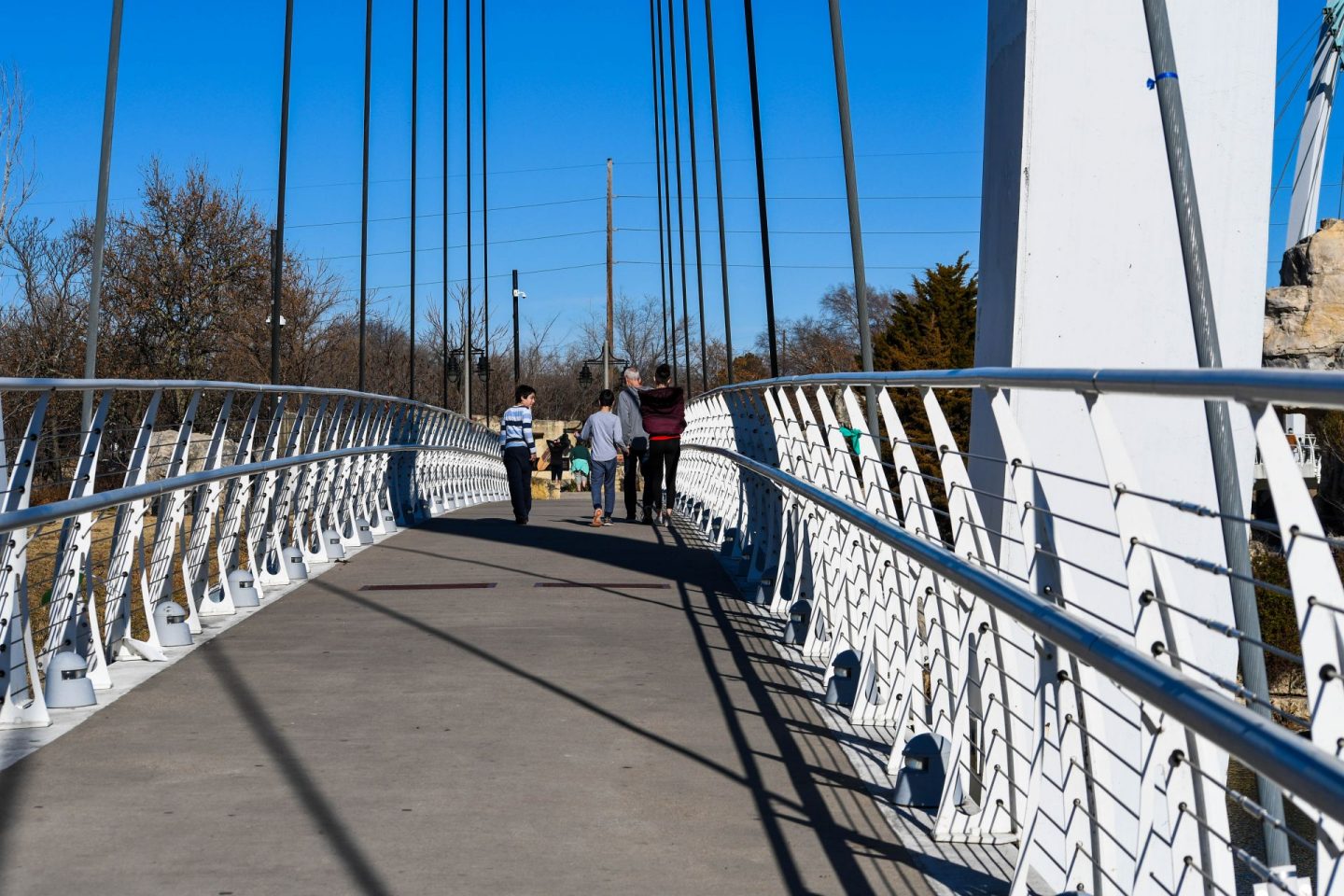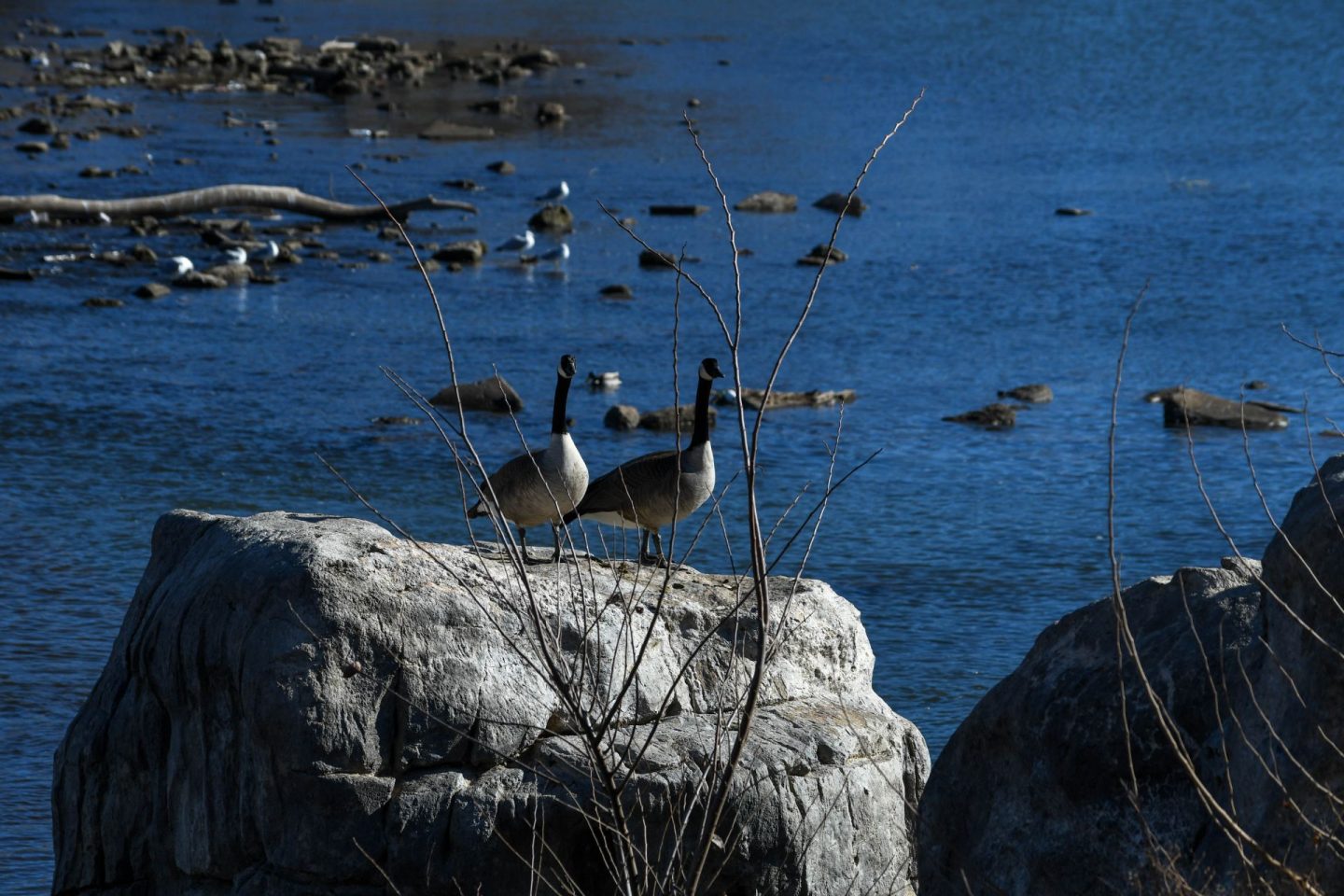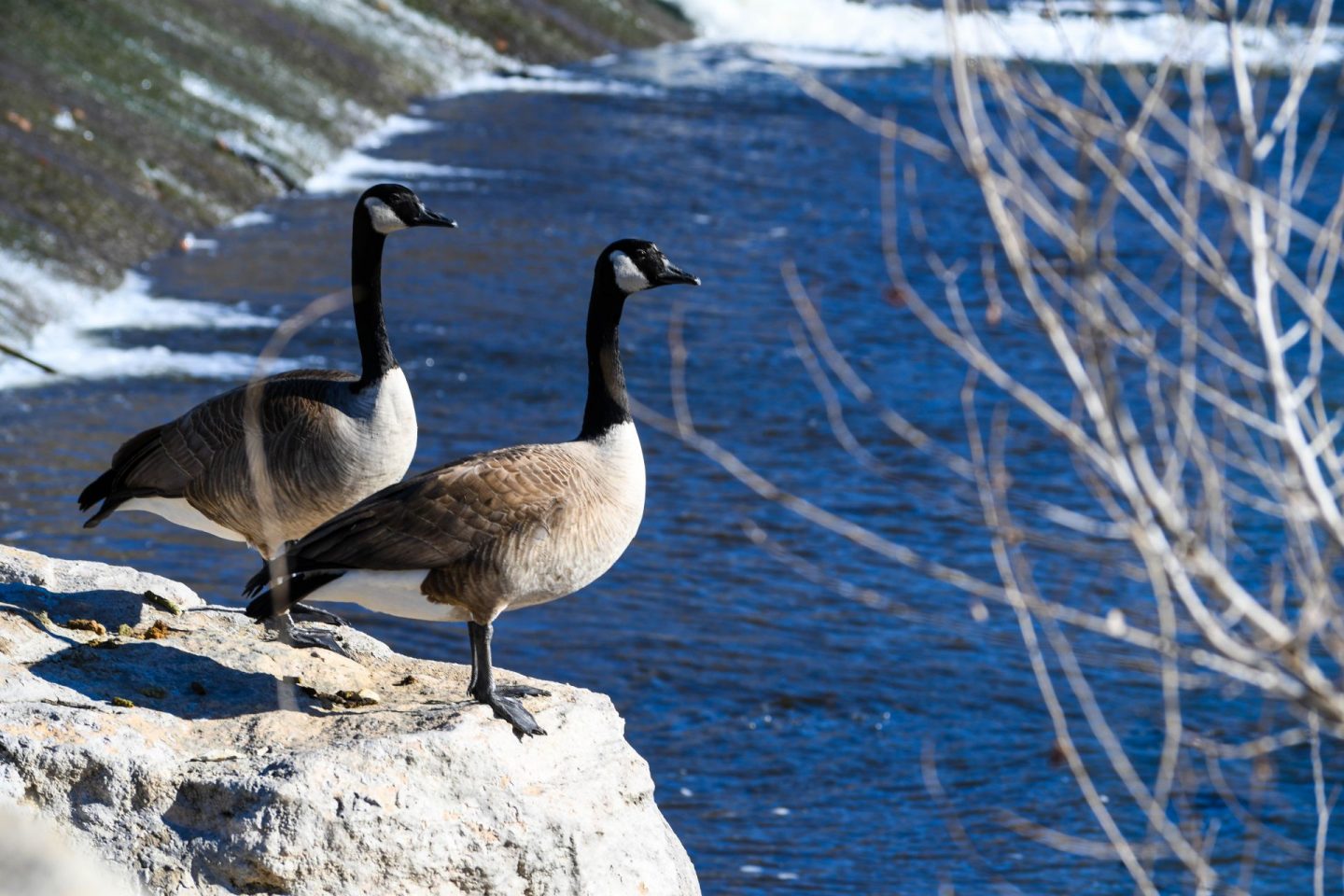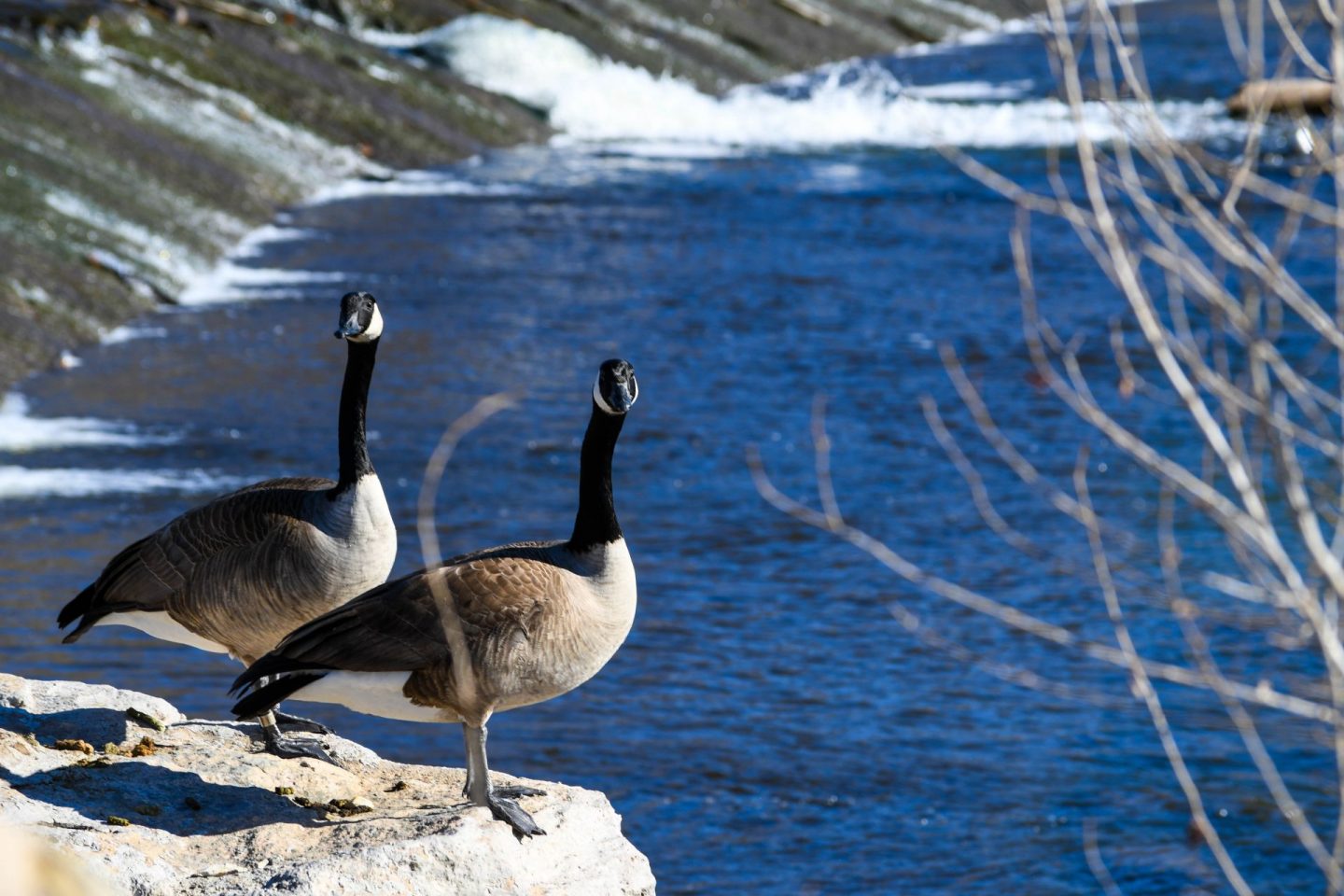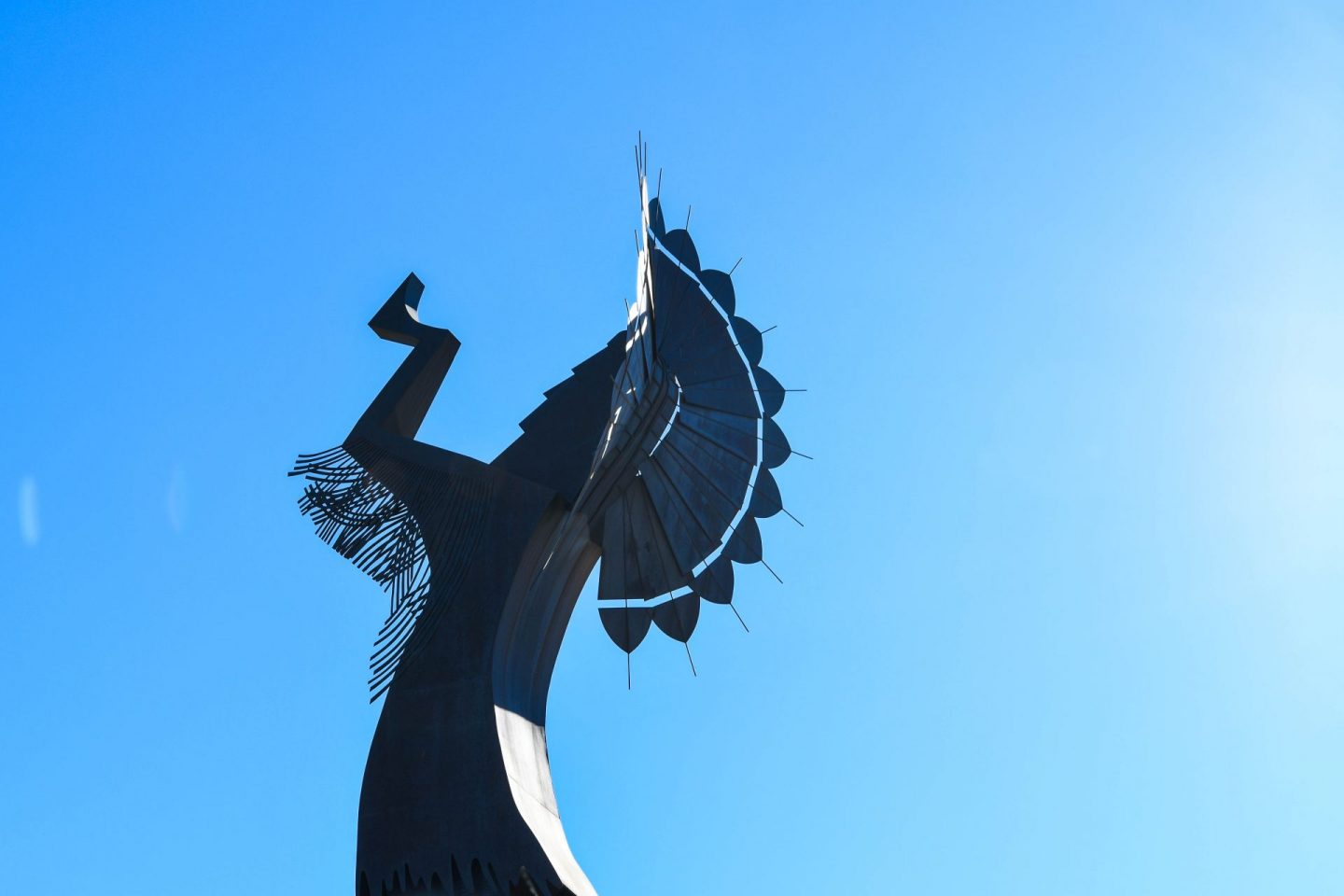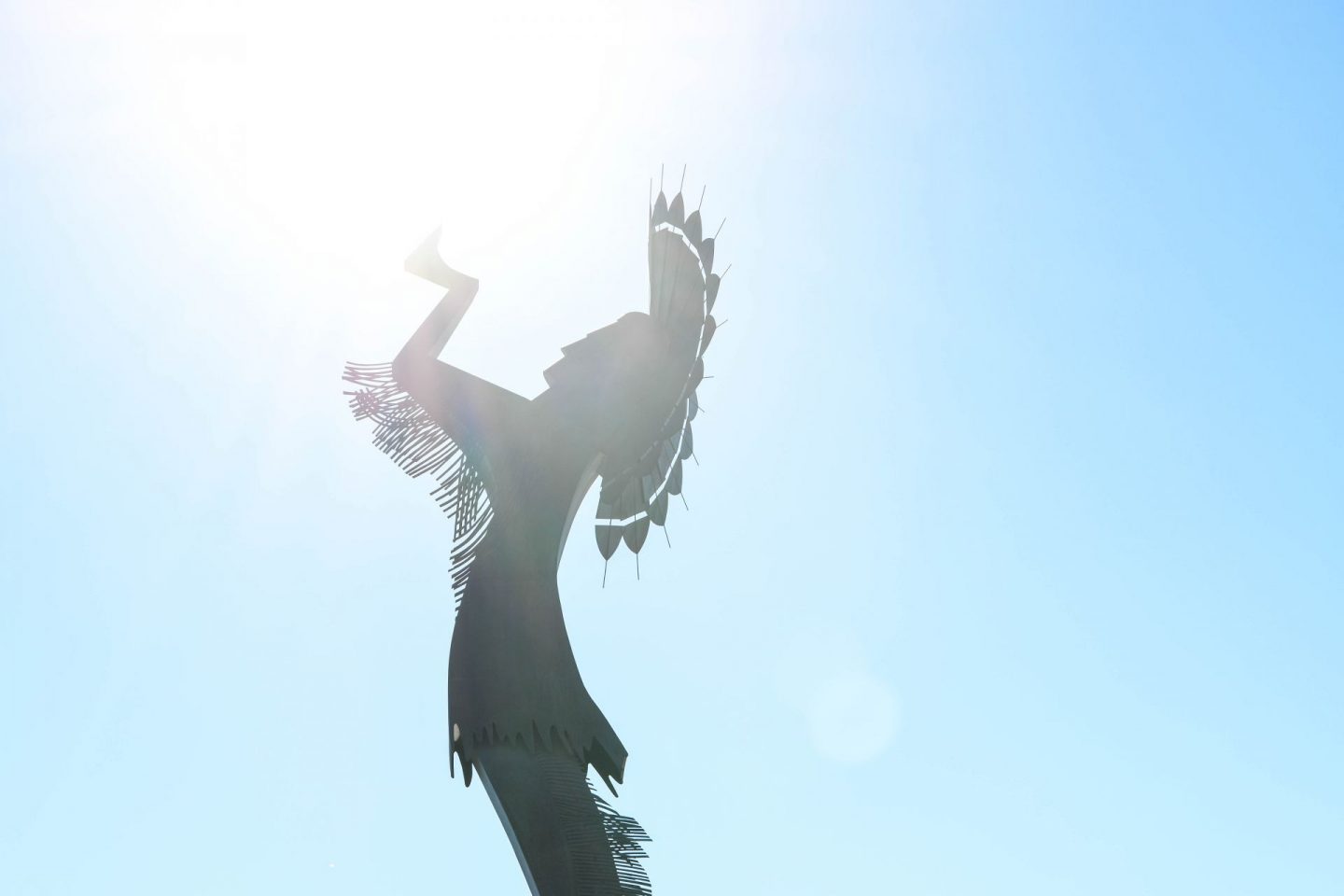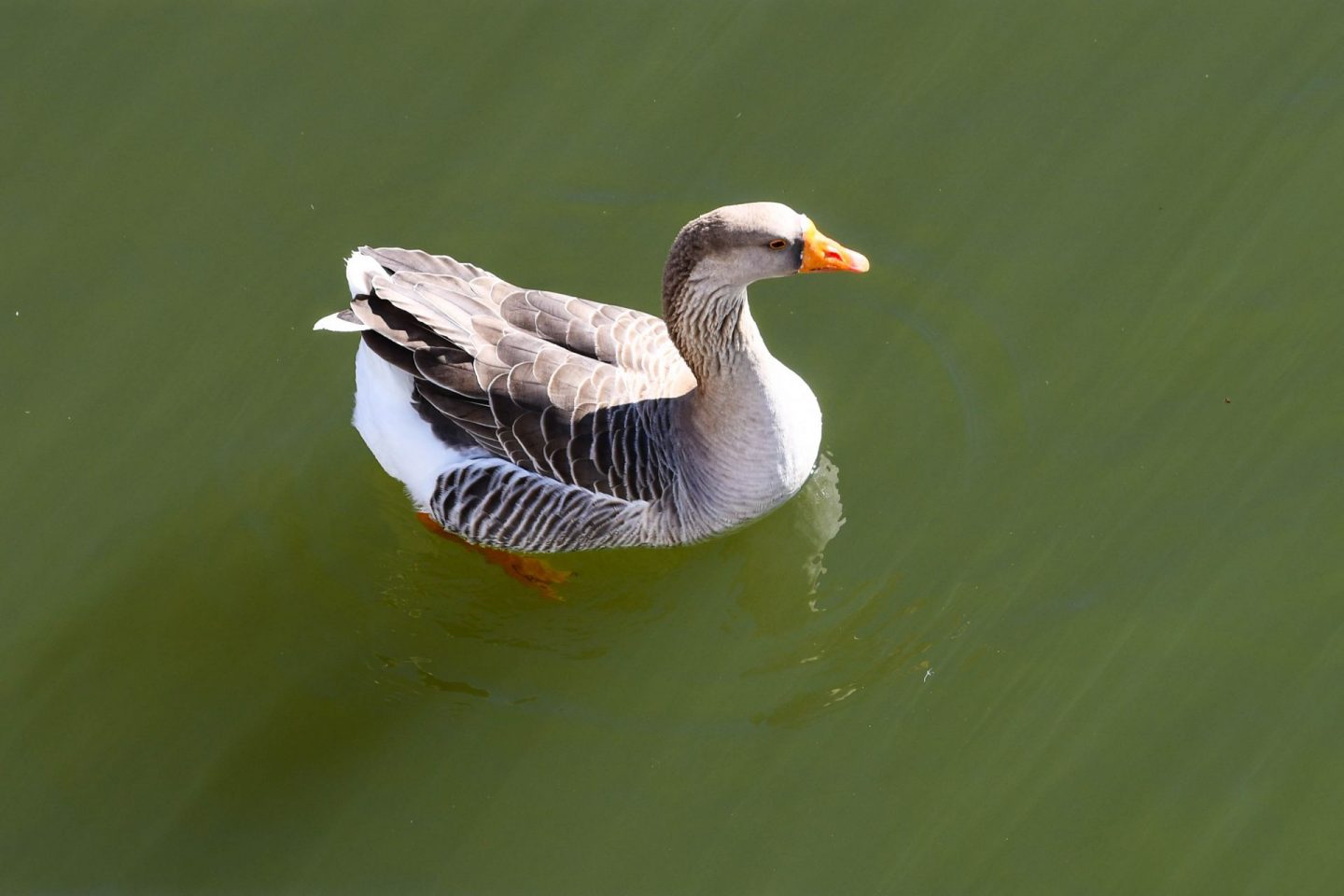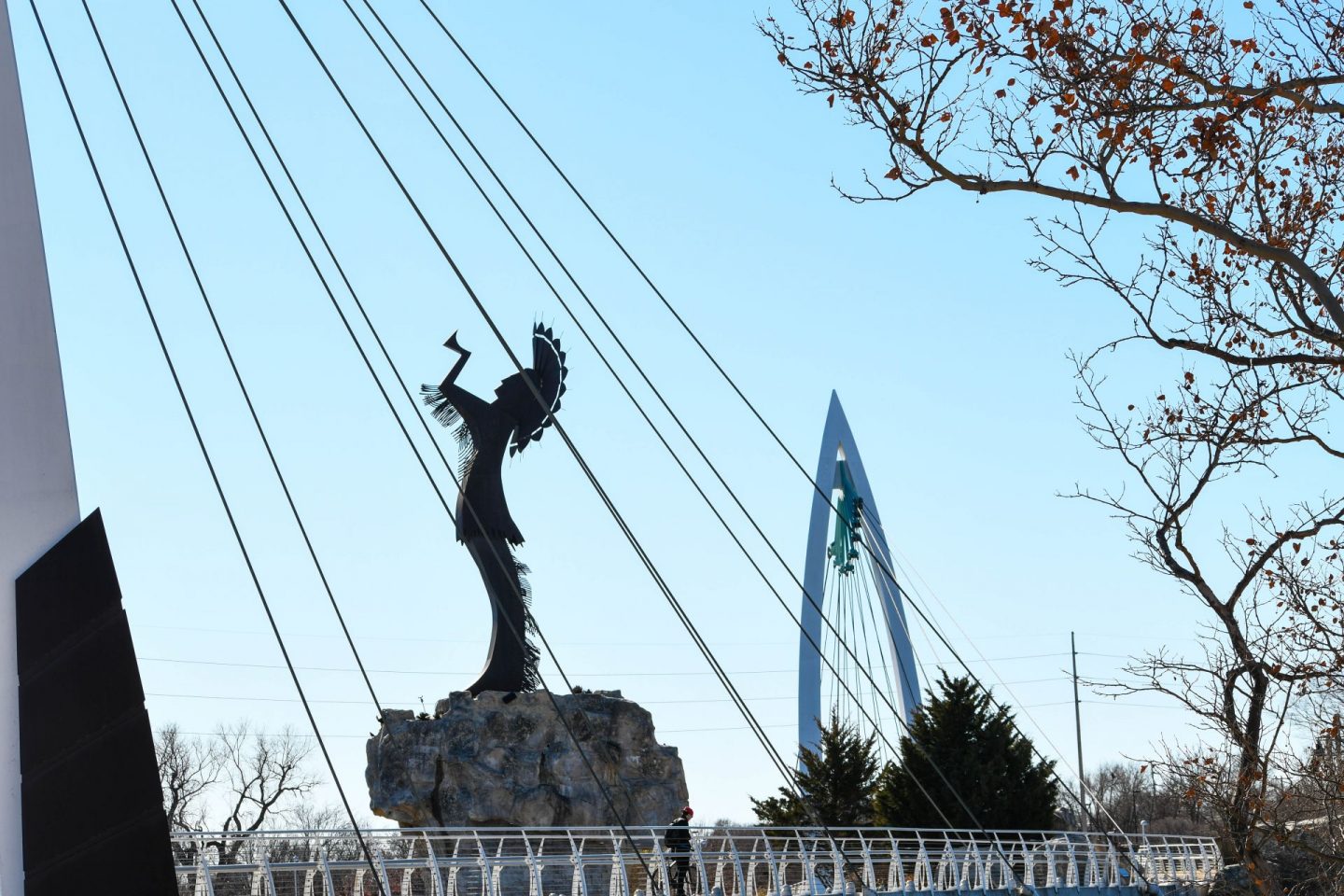 Our next stop was the Kansas Aviation Museum. It is located in the former Wichita Municipal Airport terminal from 1935 to 1954.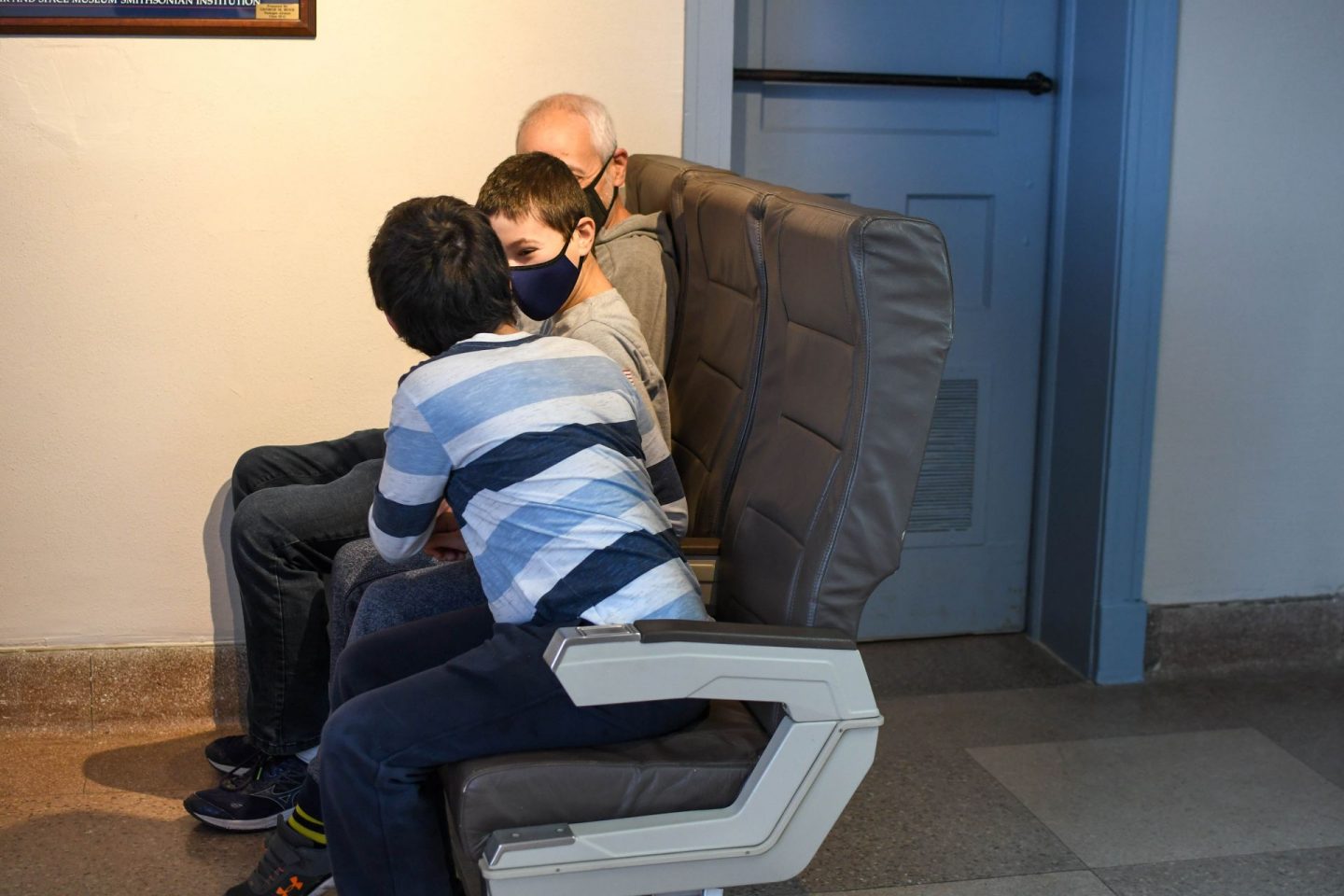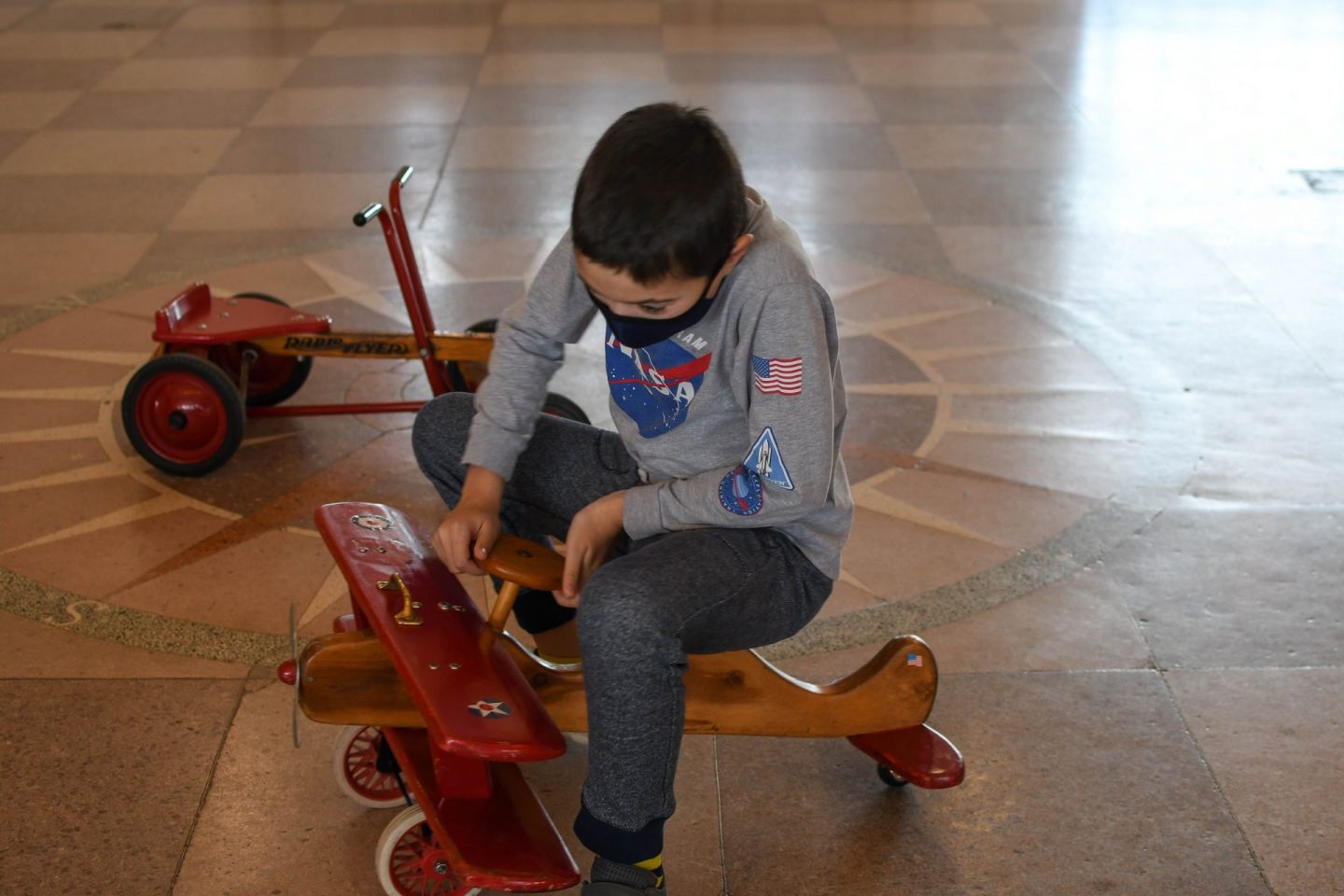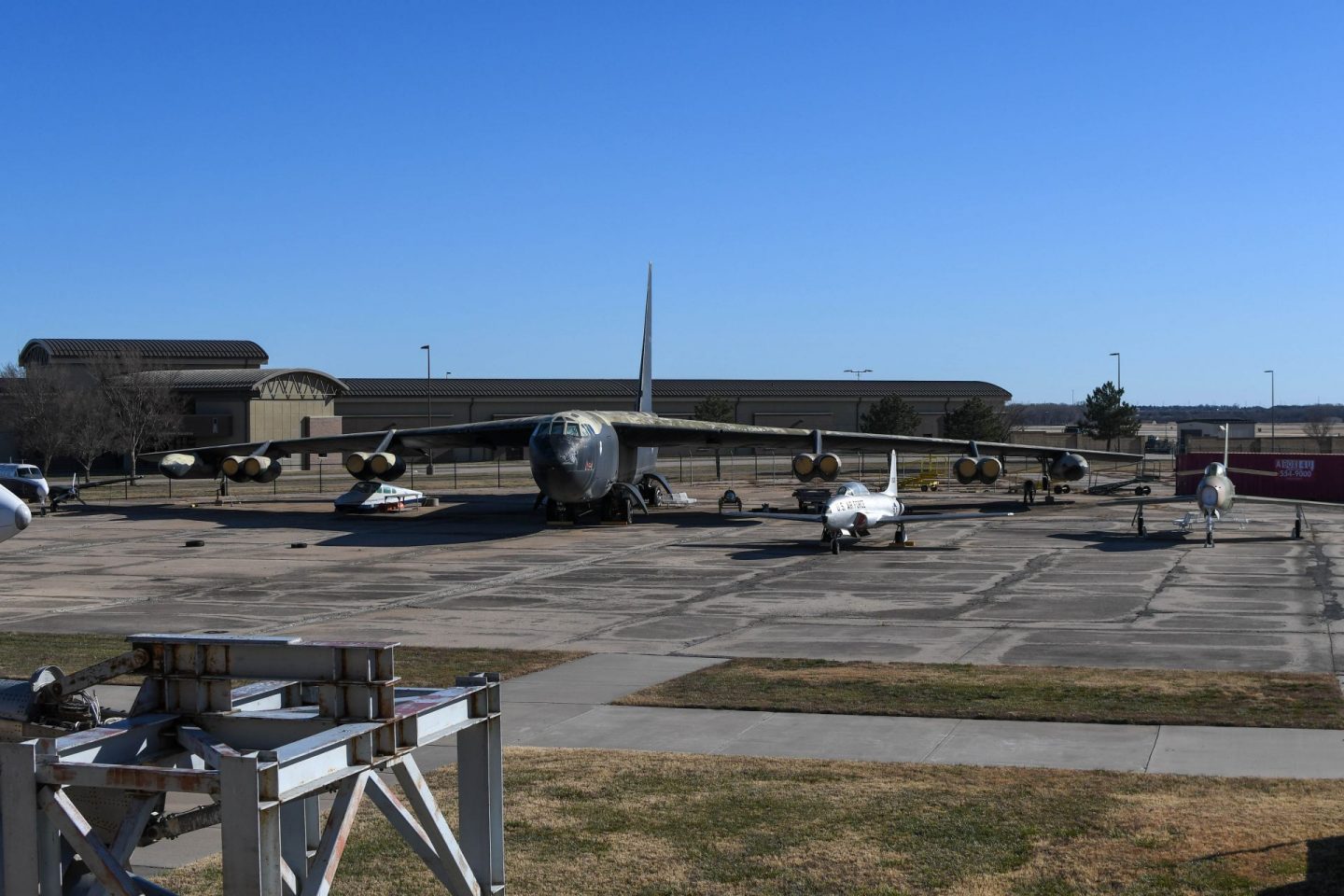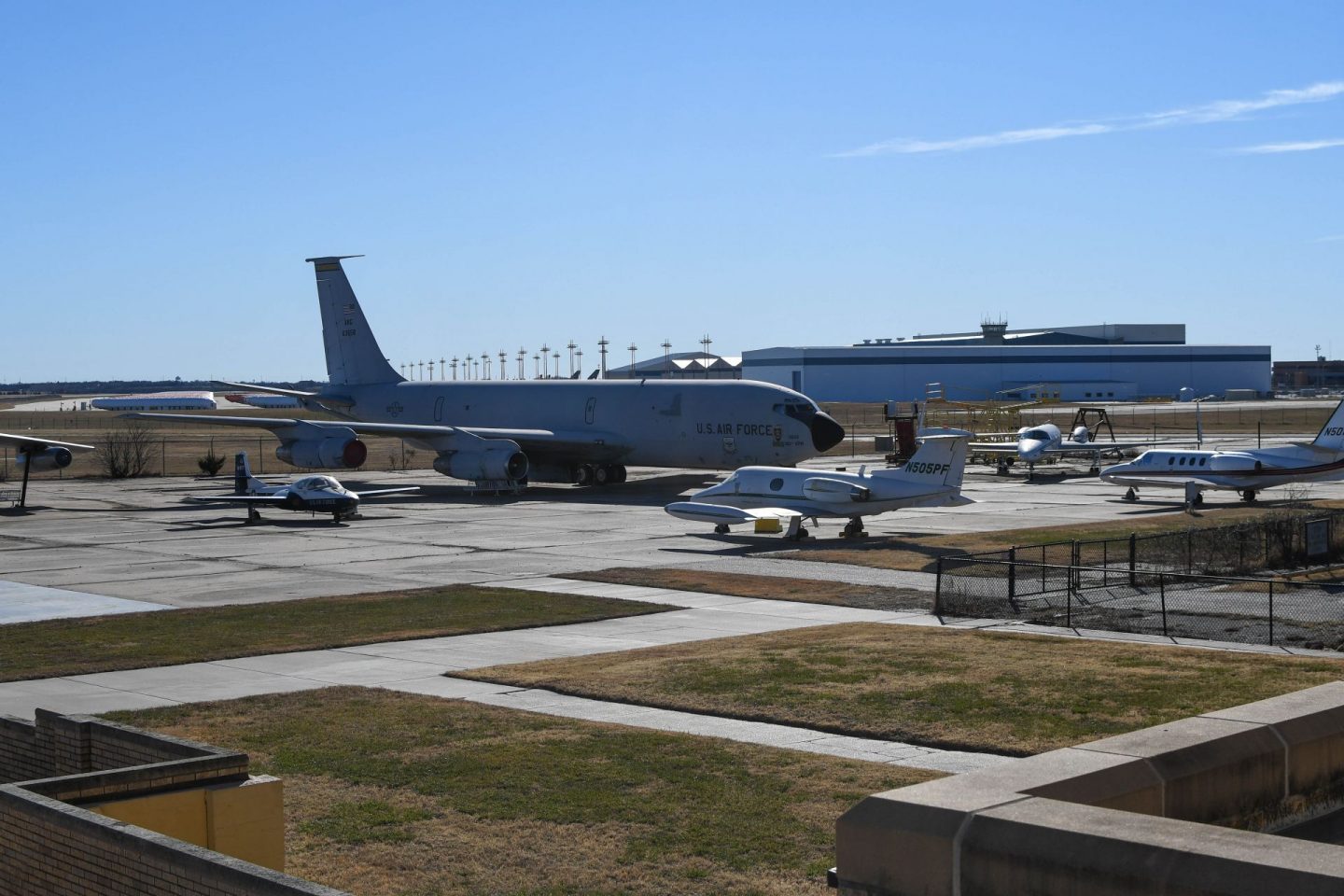 We thought at first that the museum was similar to the one in Fargo, ND that we visited this summer.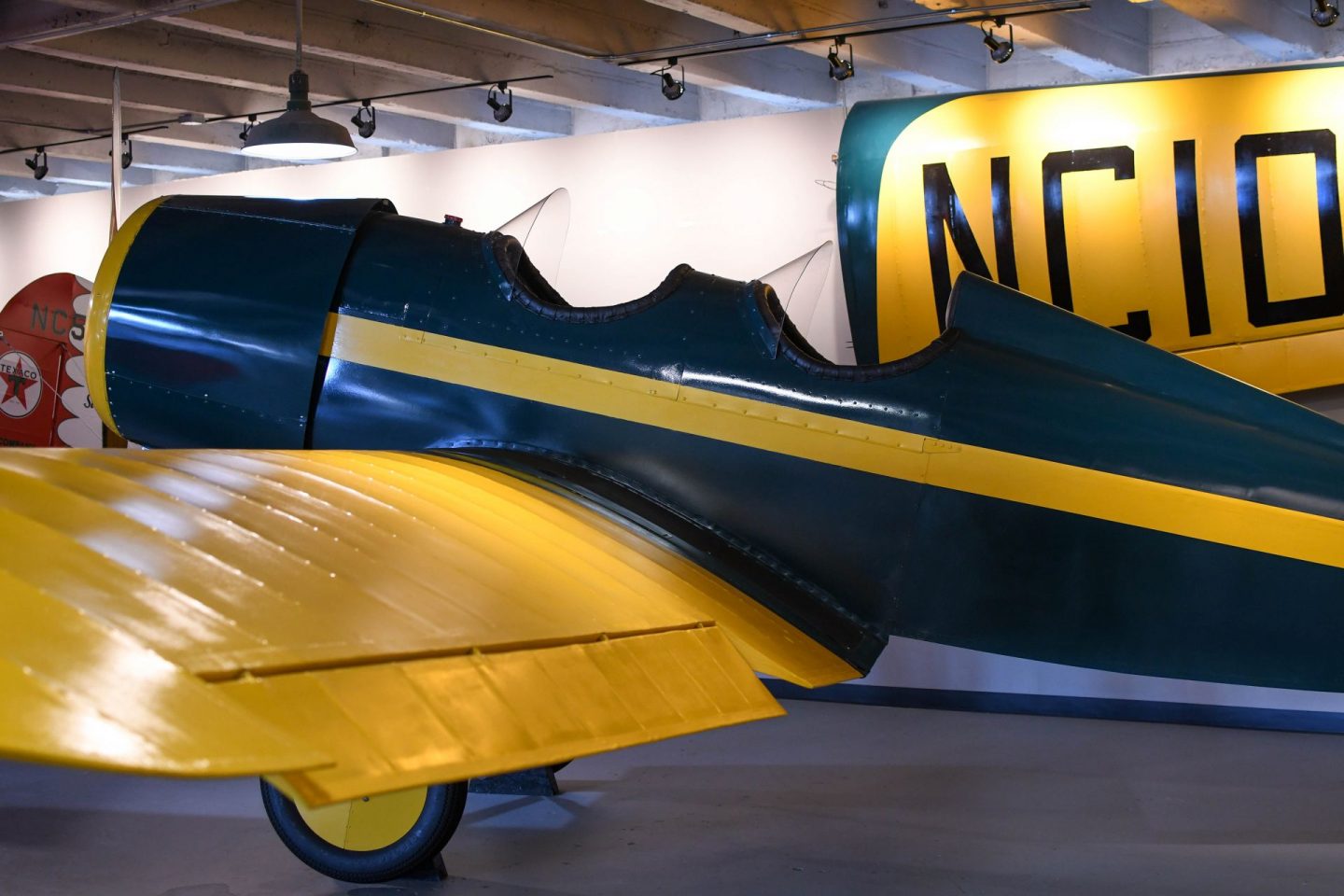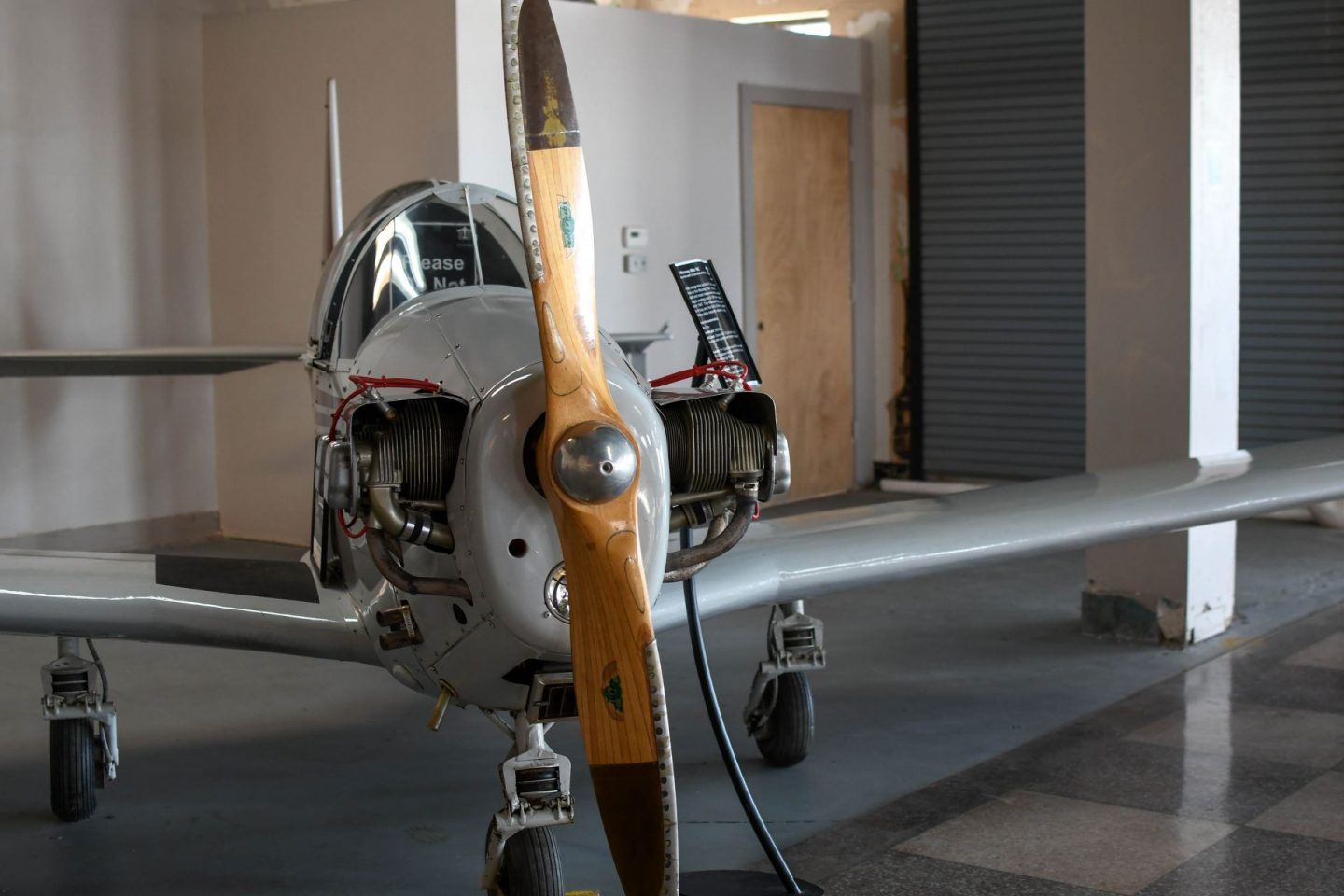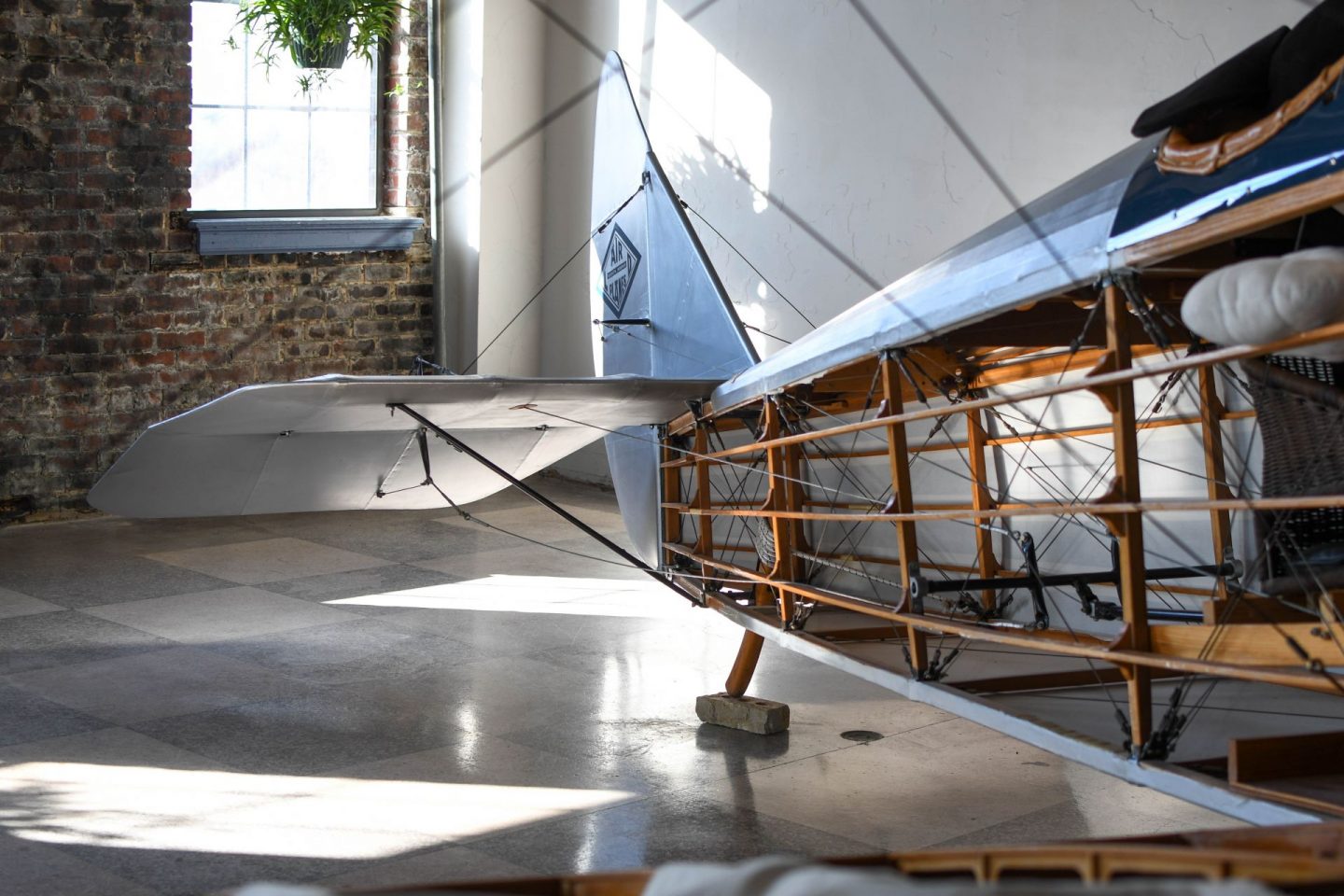 Then we found the interactive room!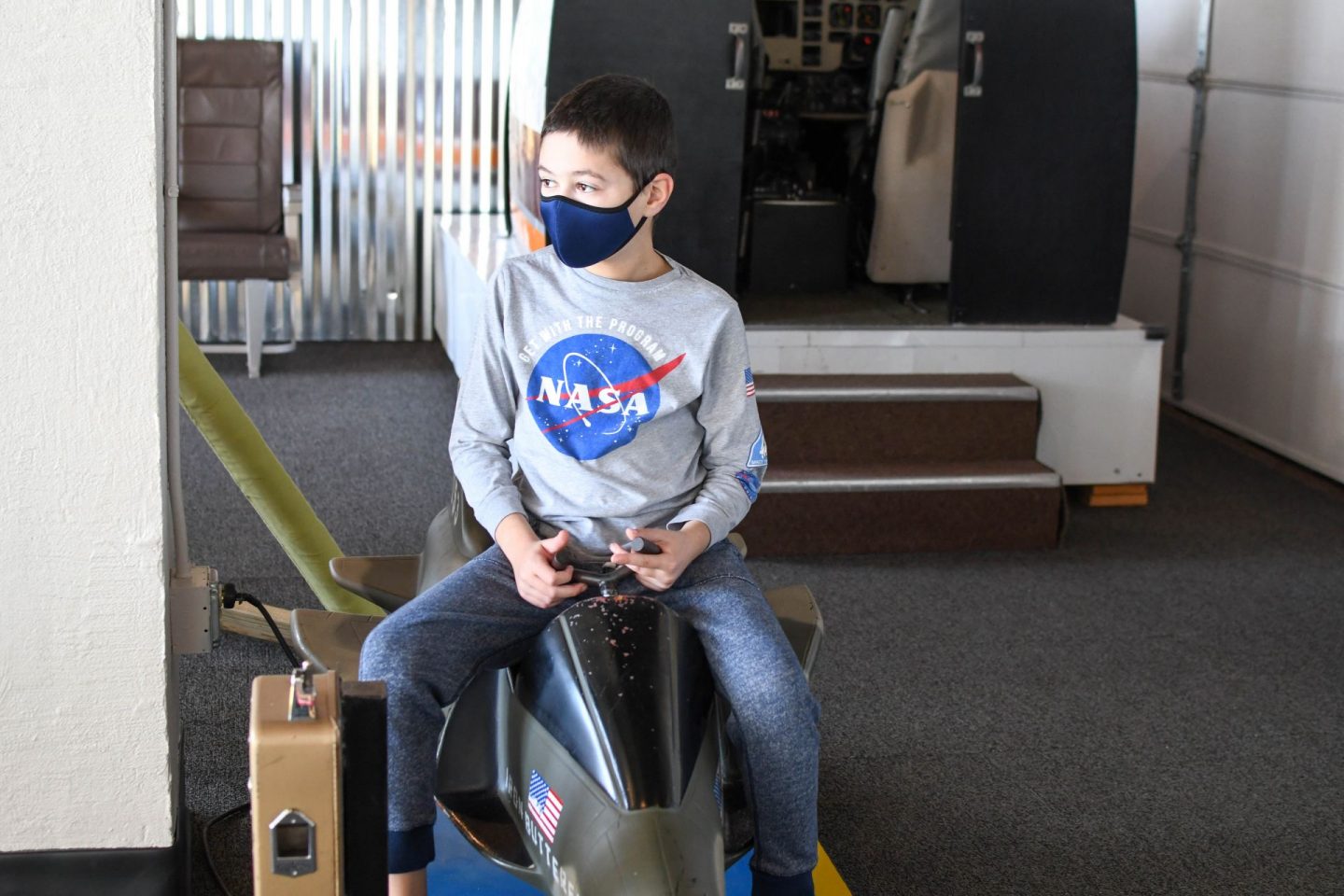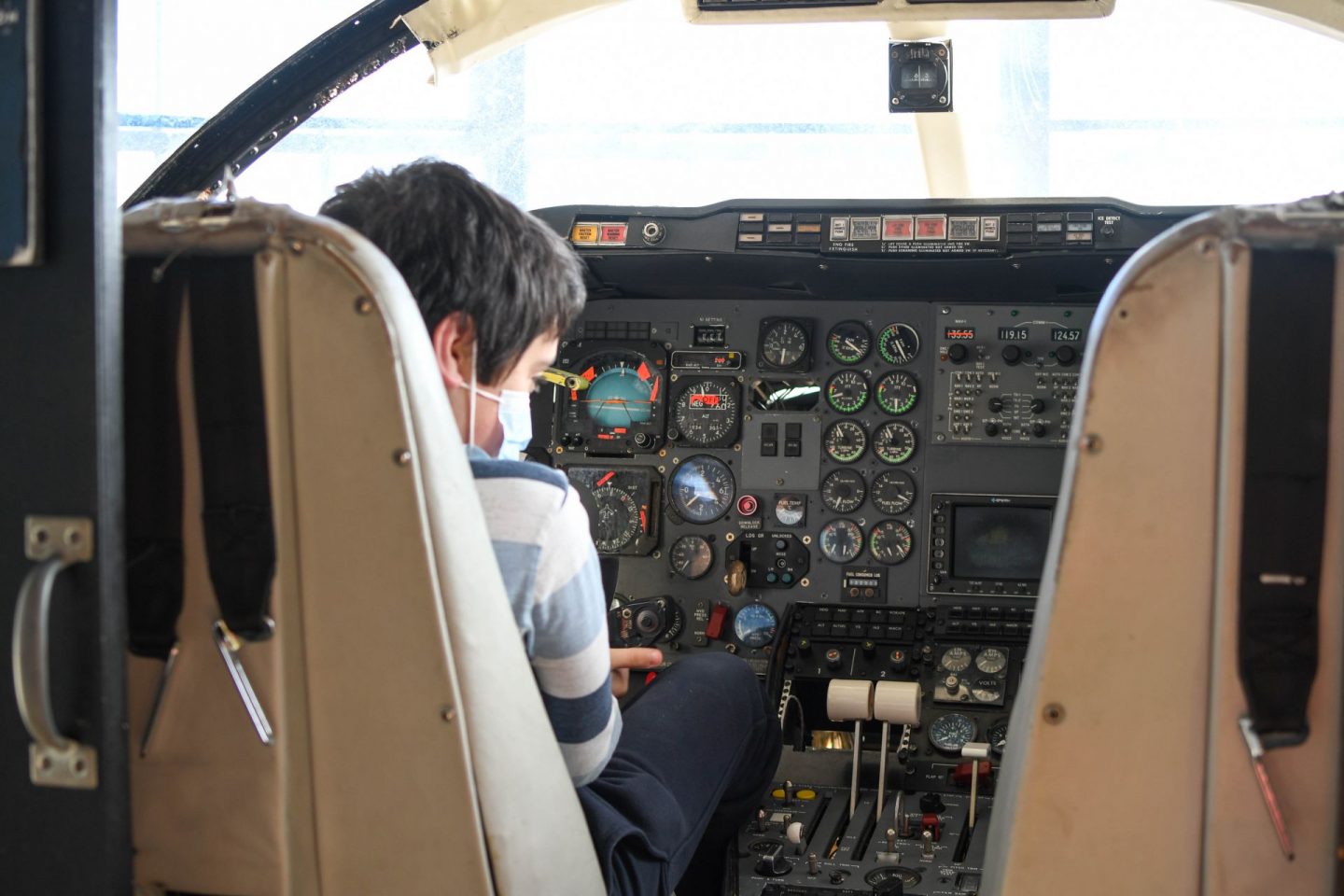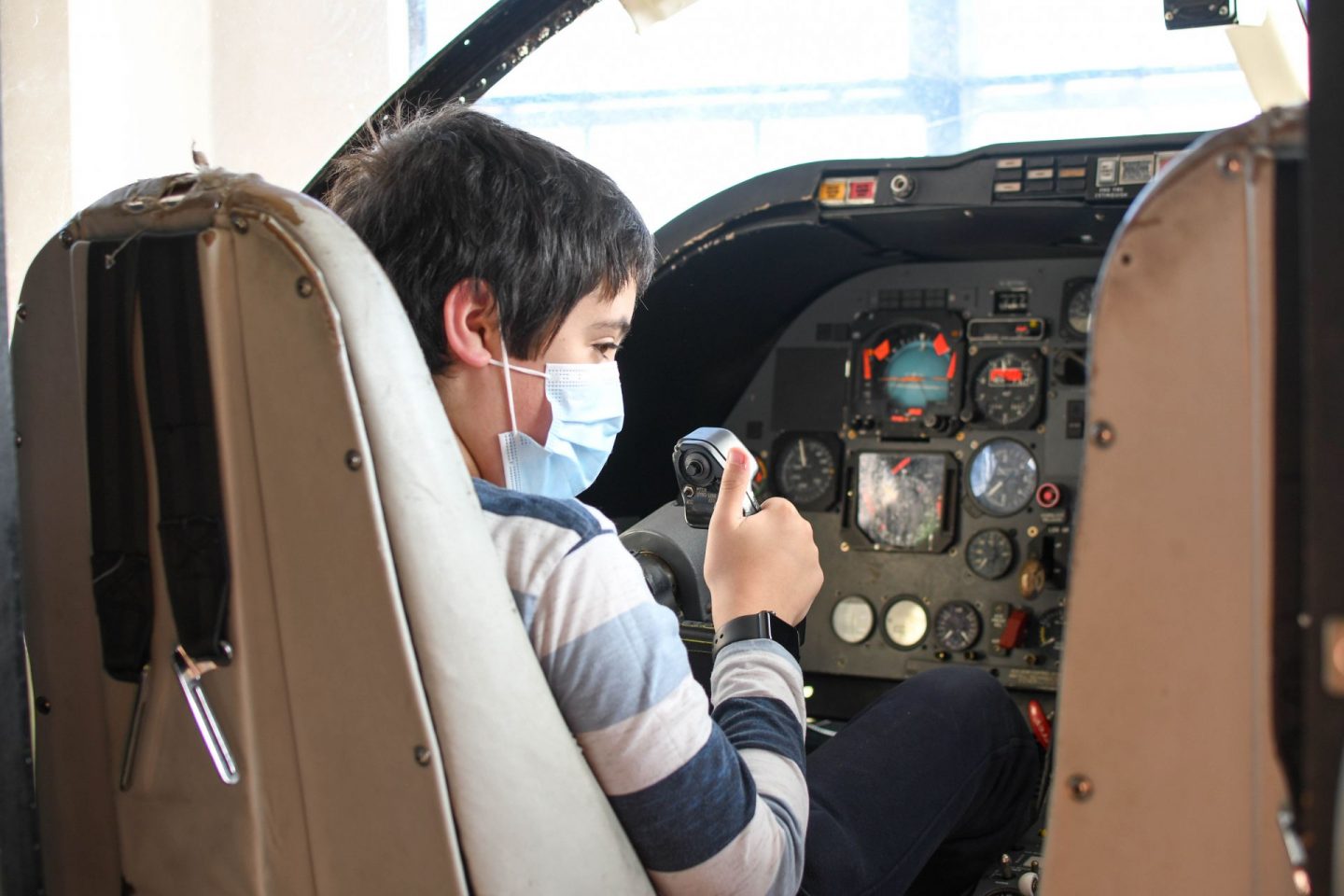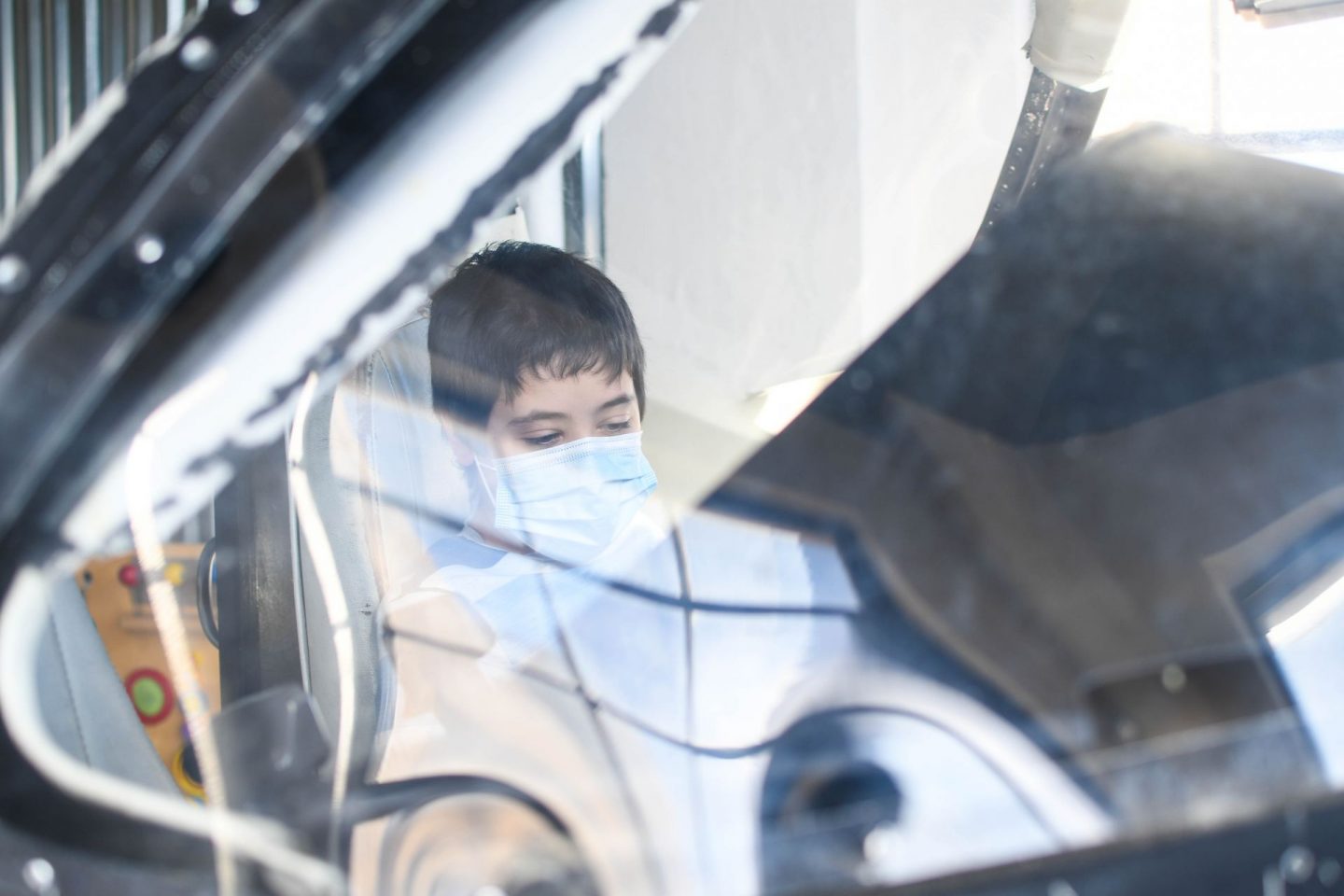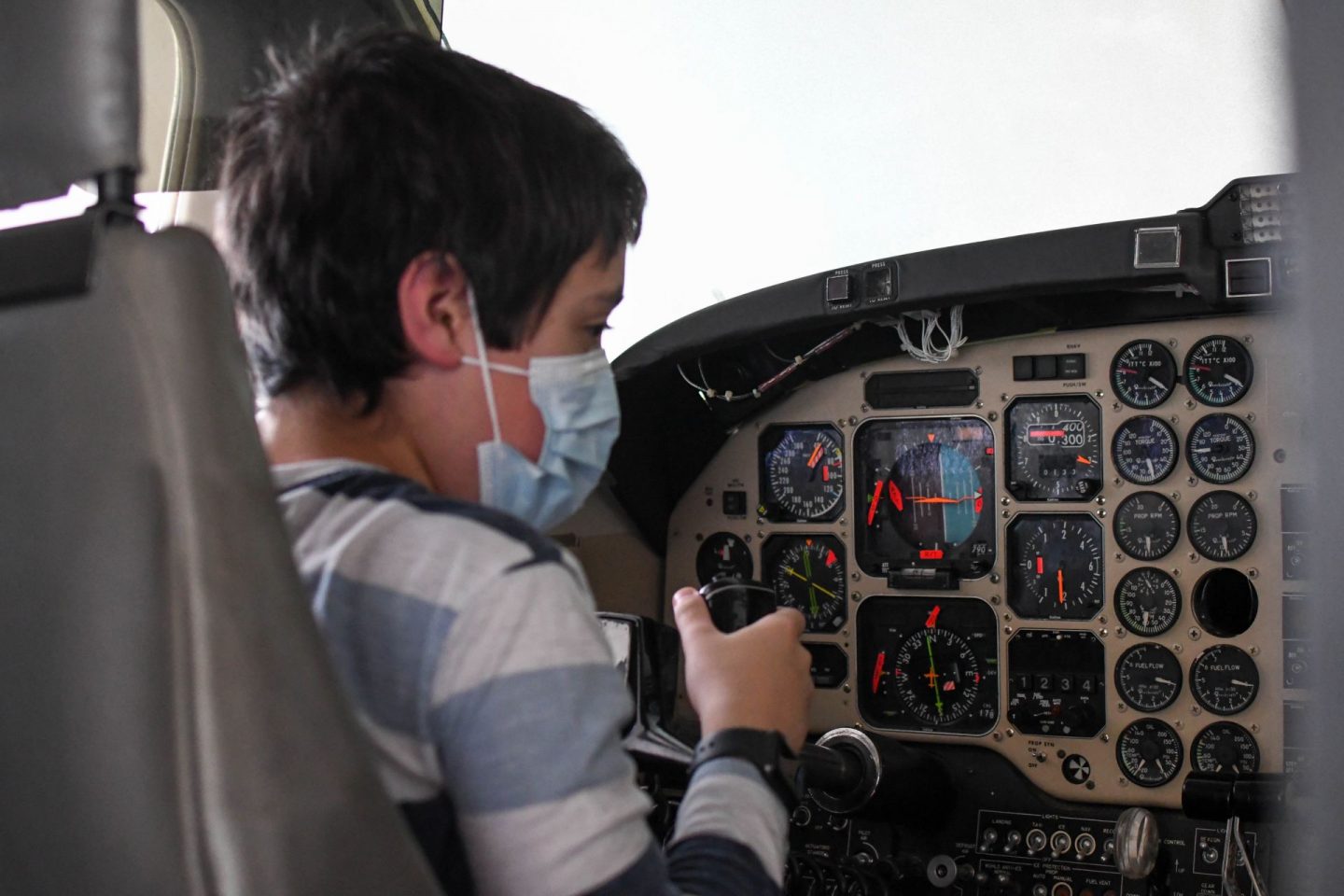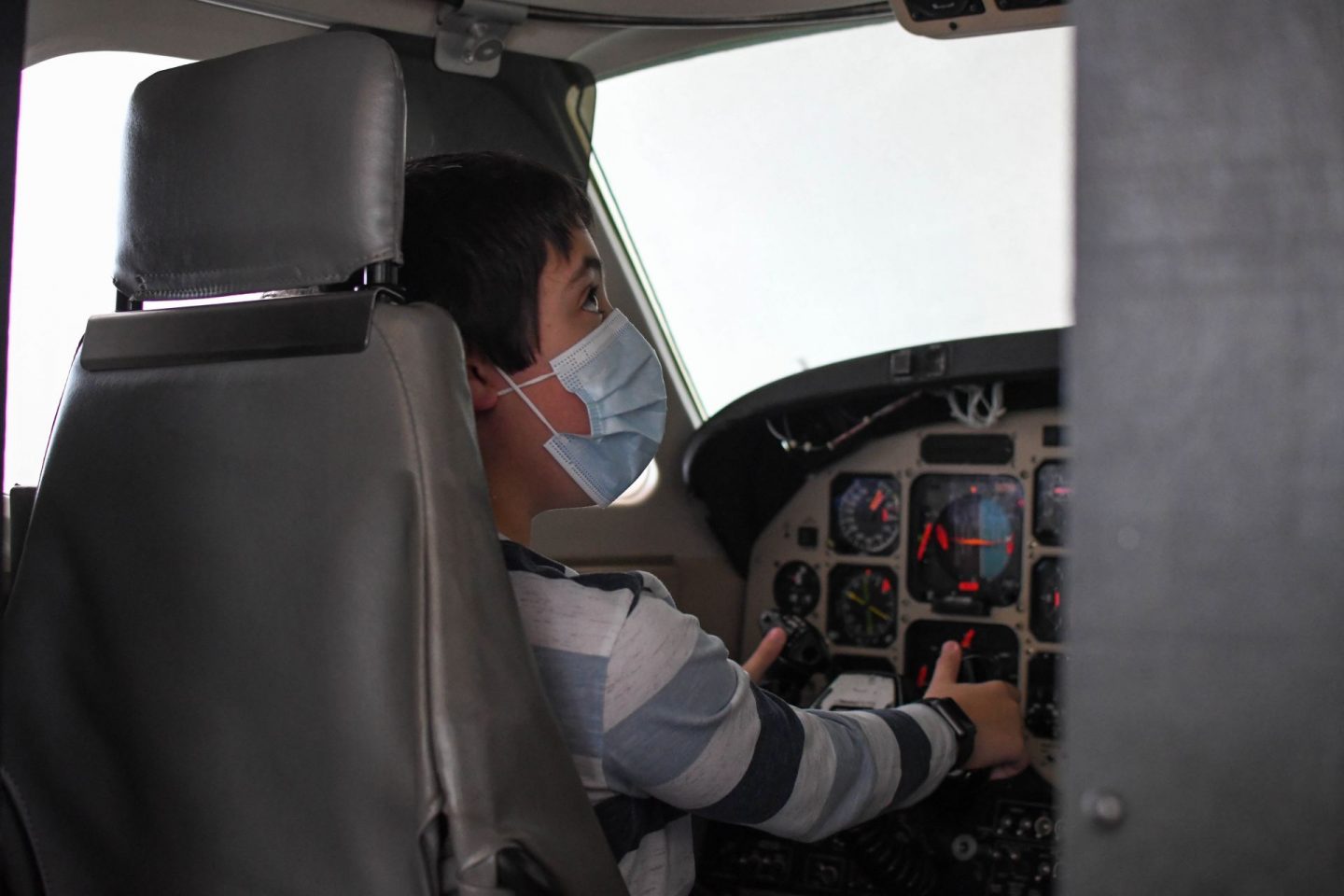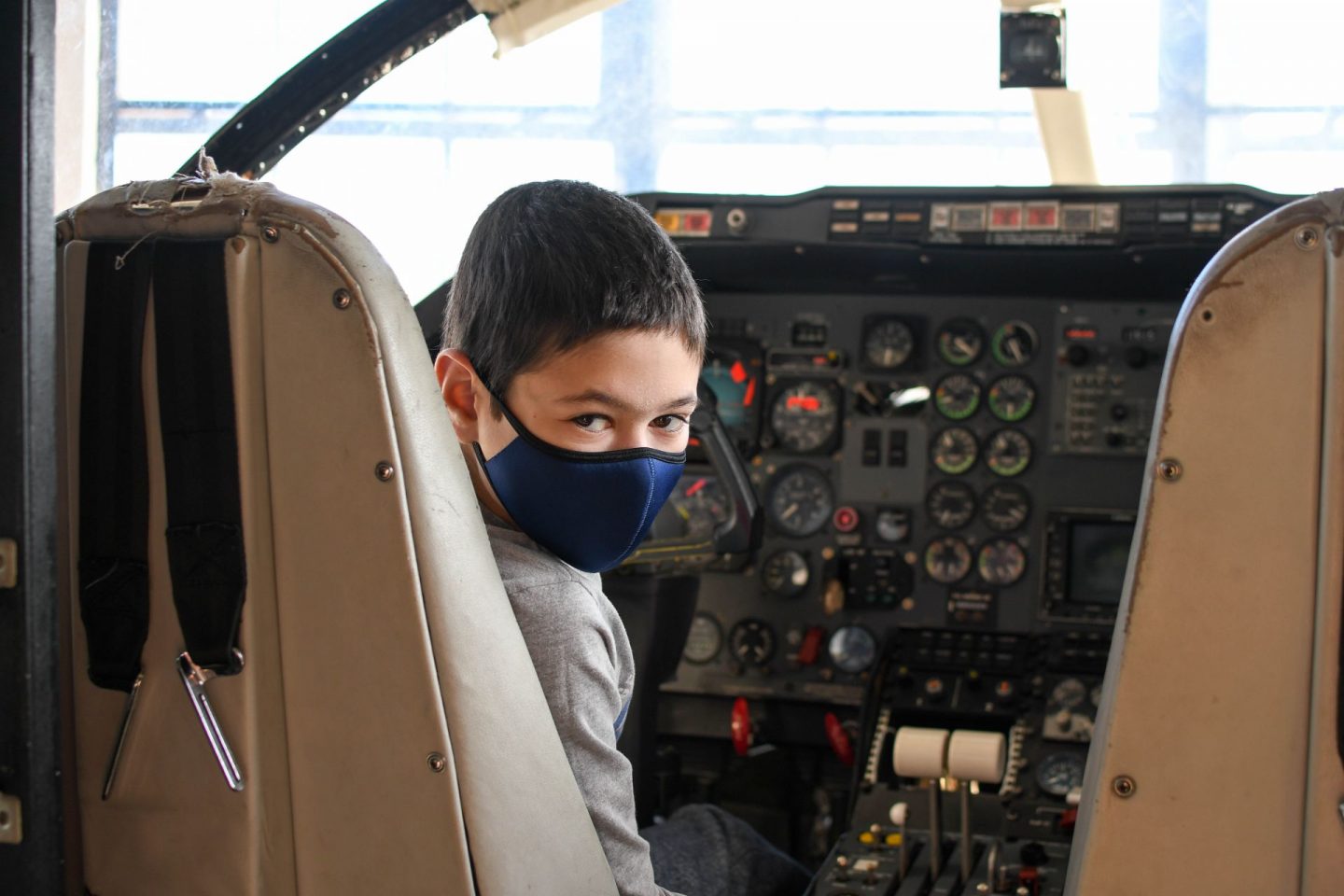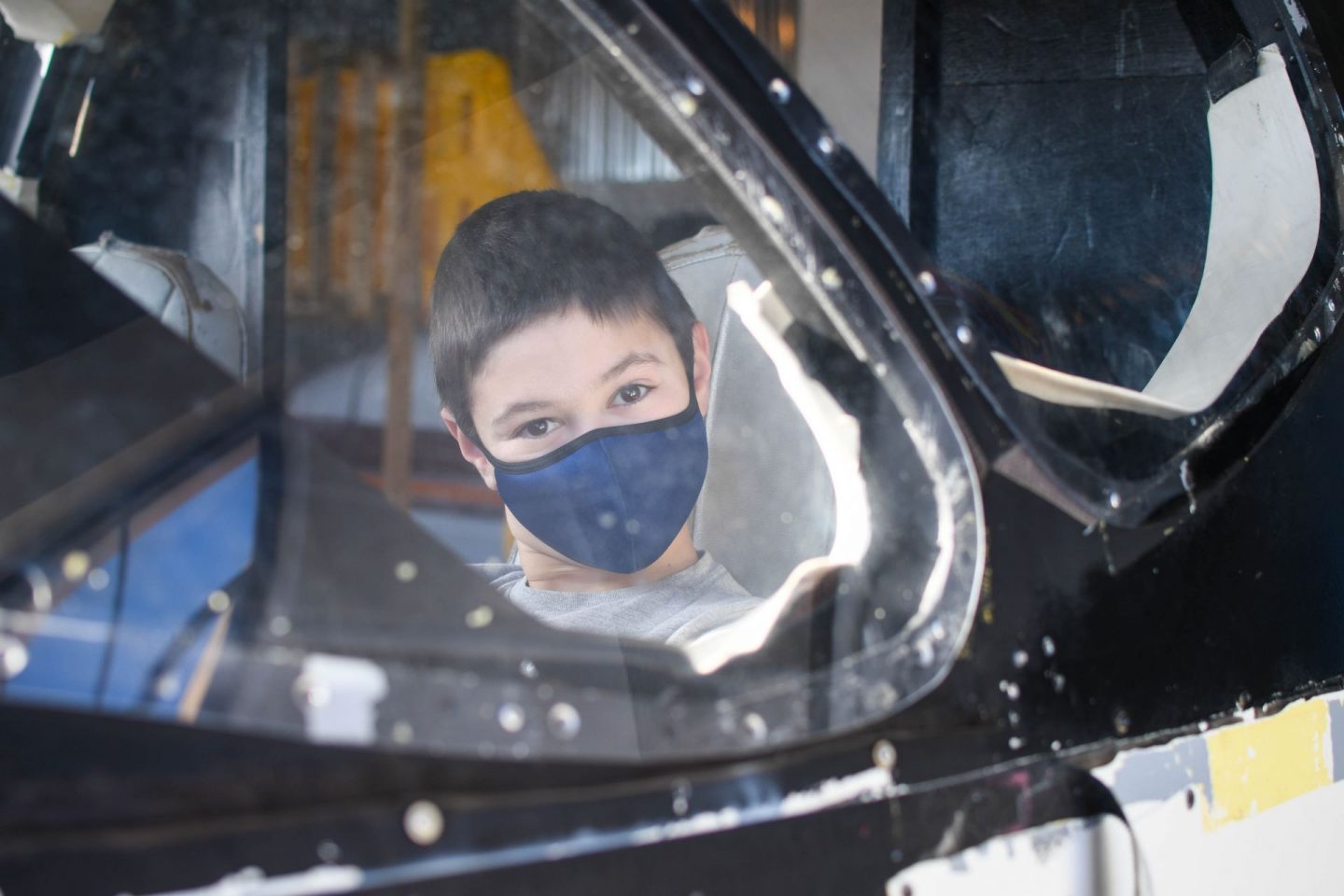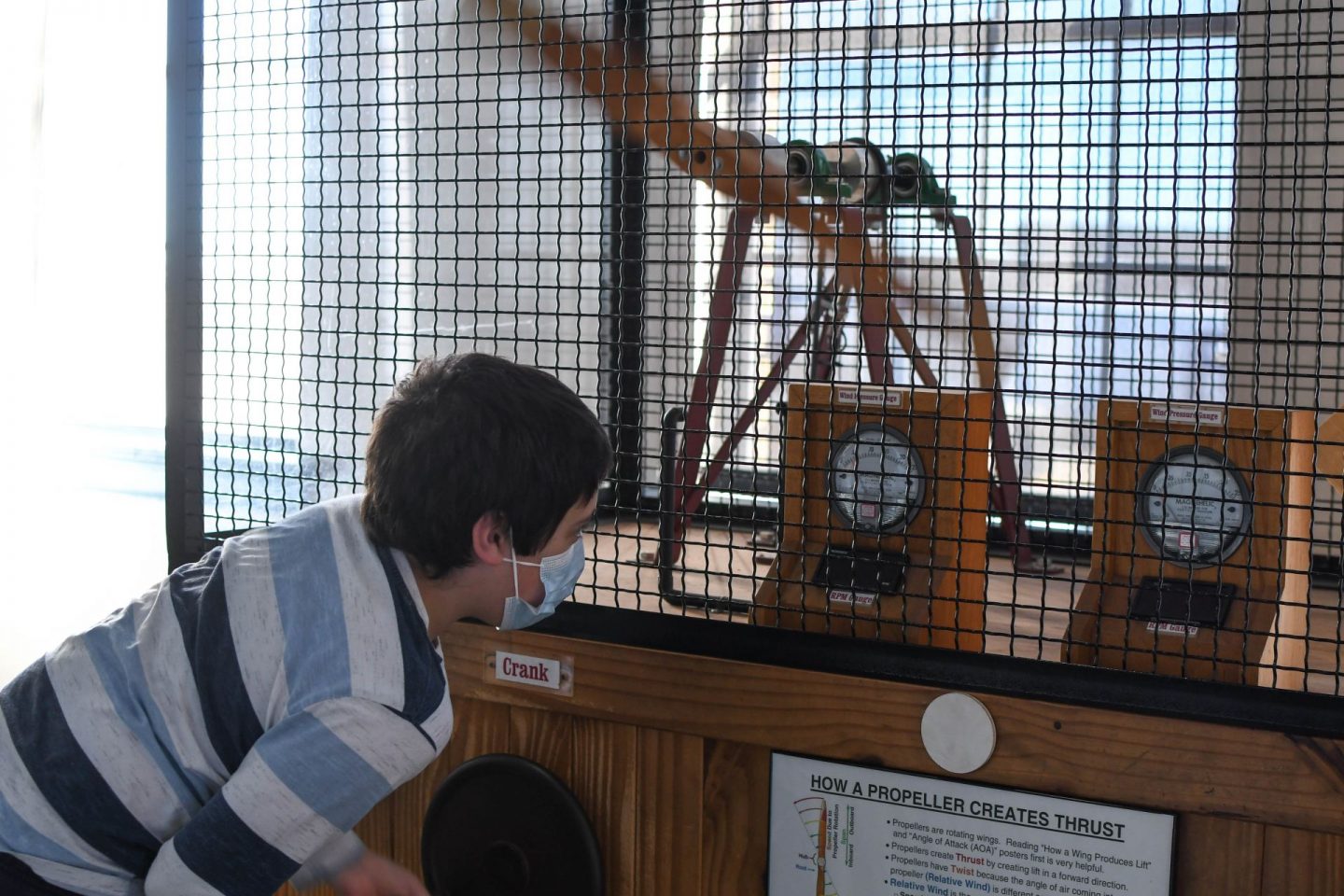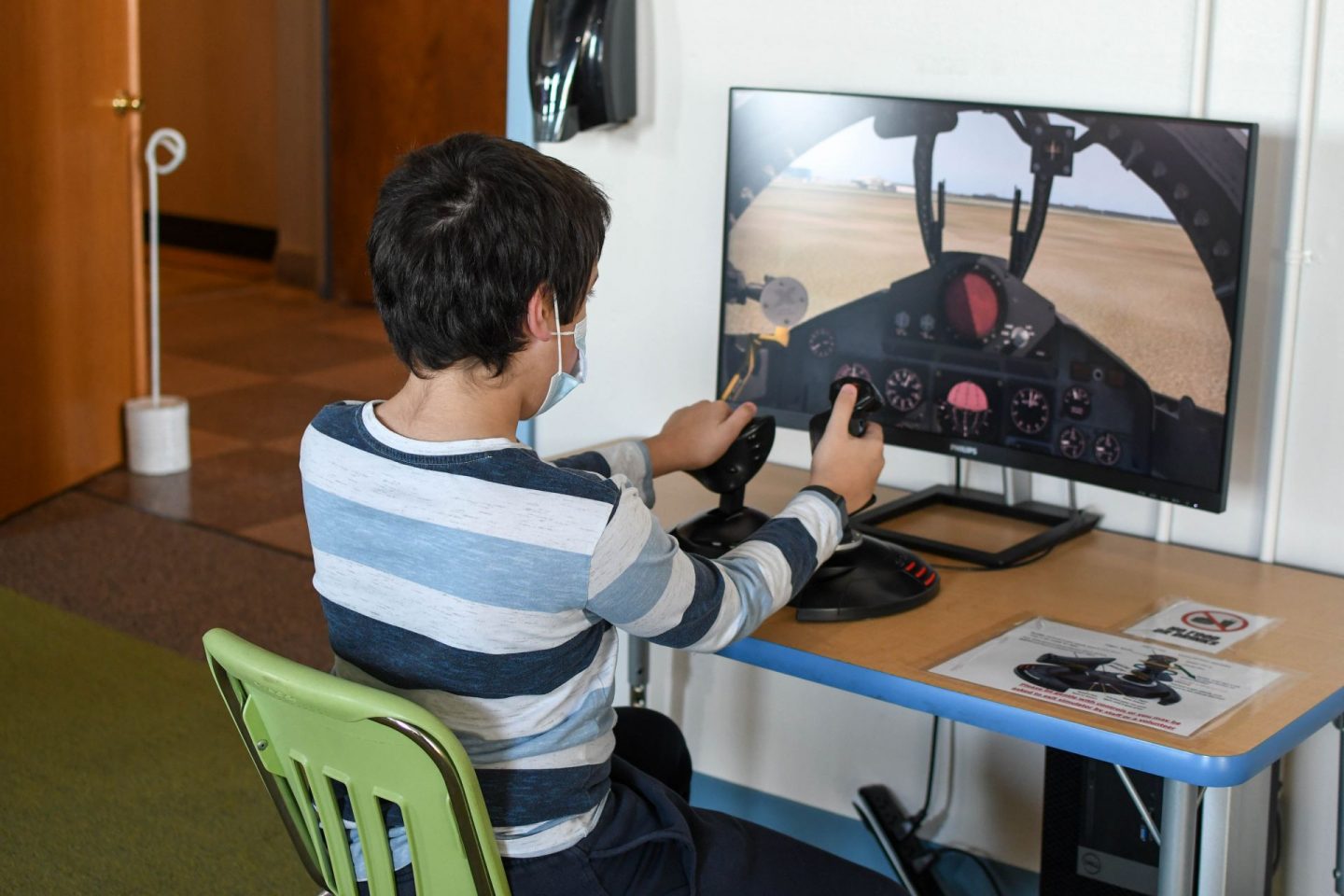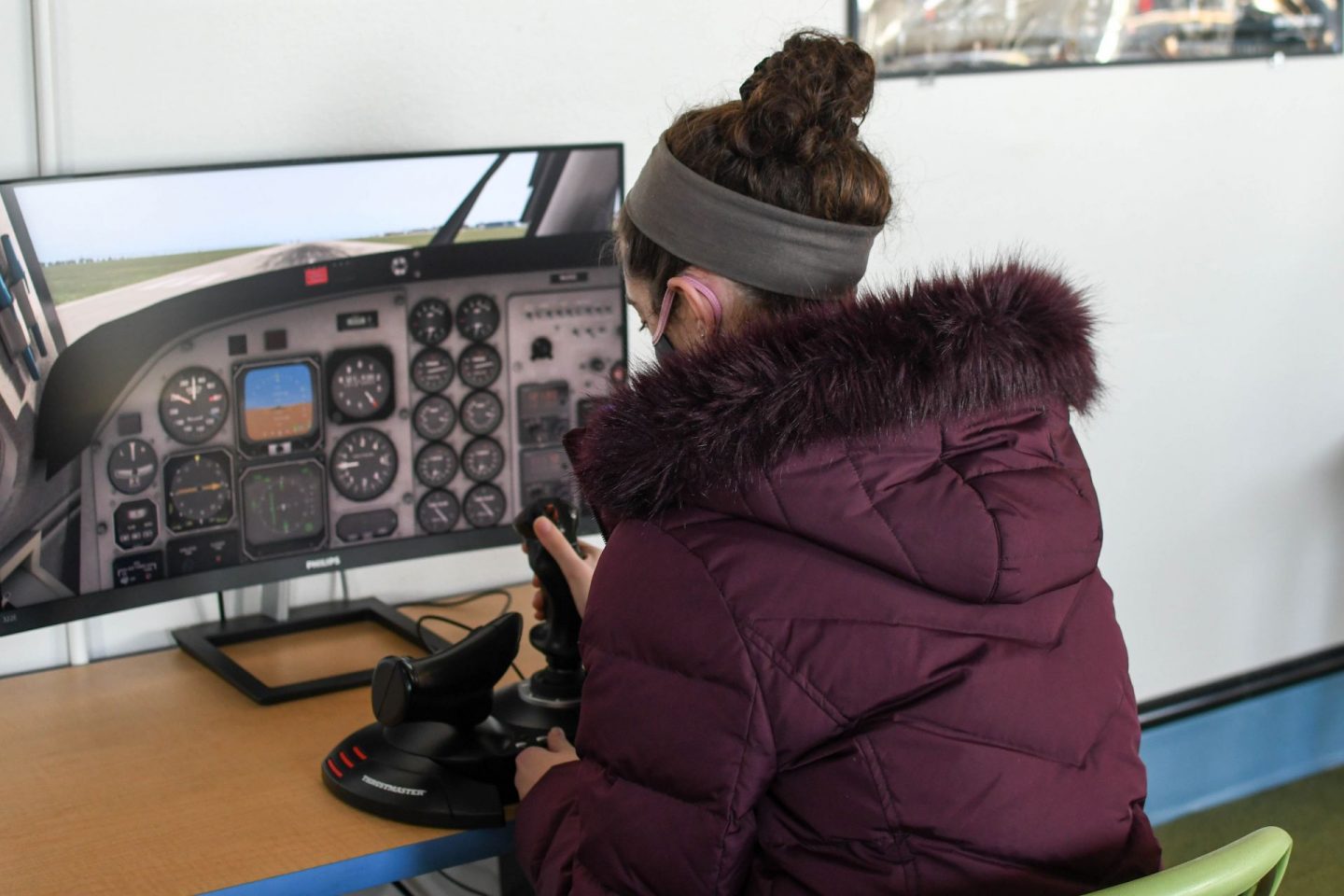 We climbed to the top of the tower to check out the area.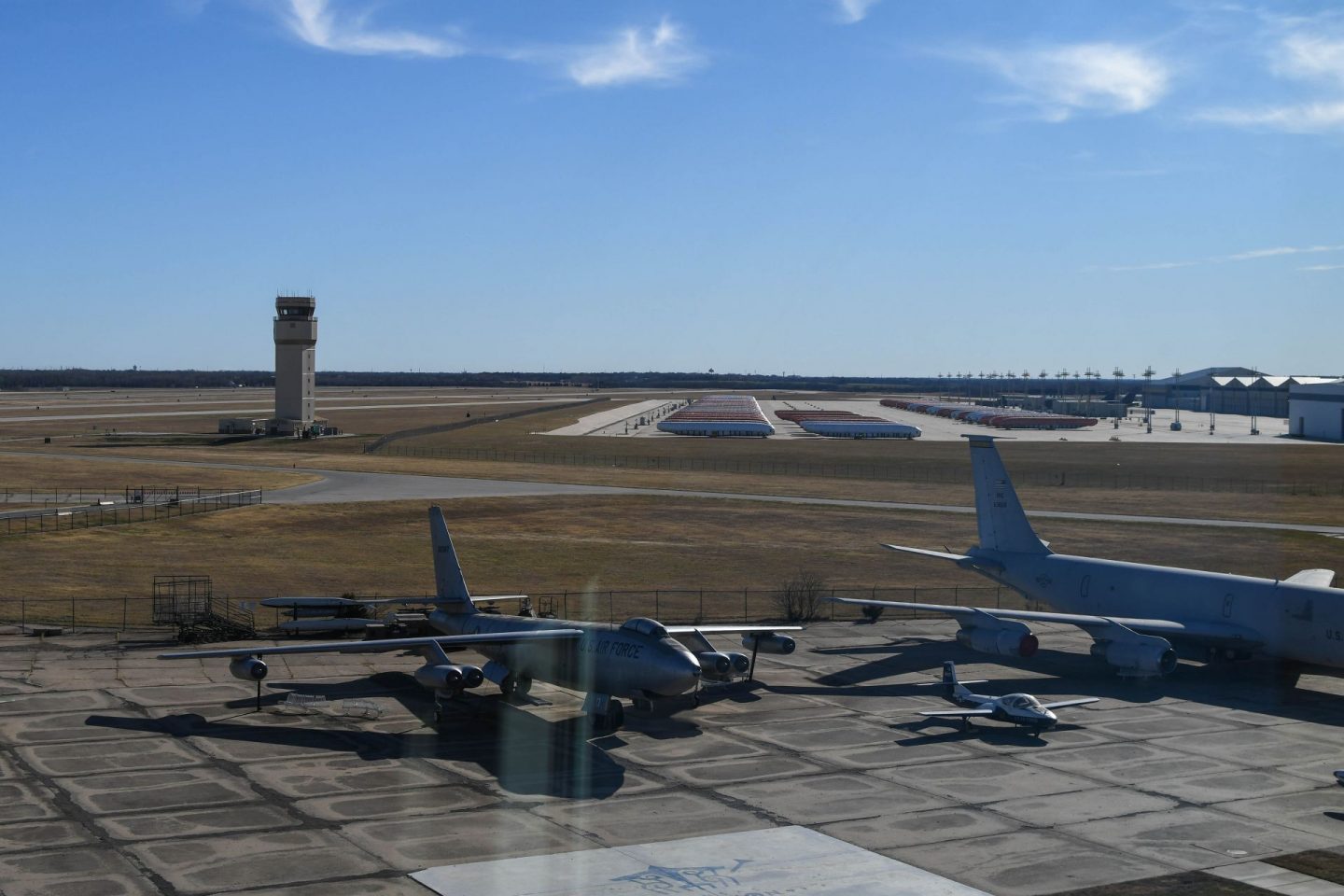 This is the atrium that used to be the airport waiting area.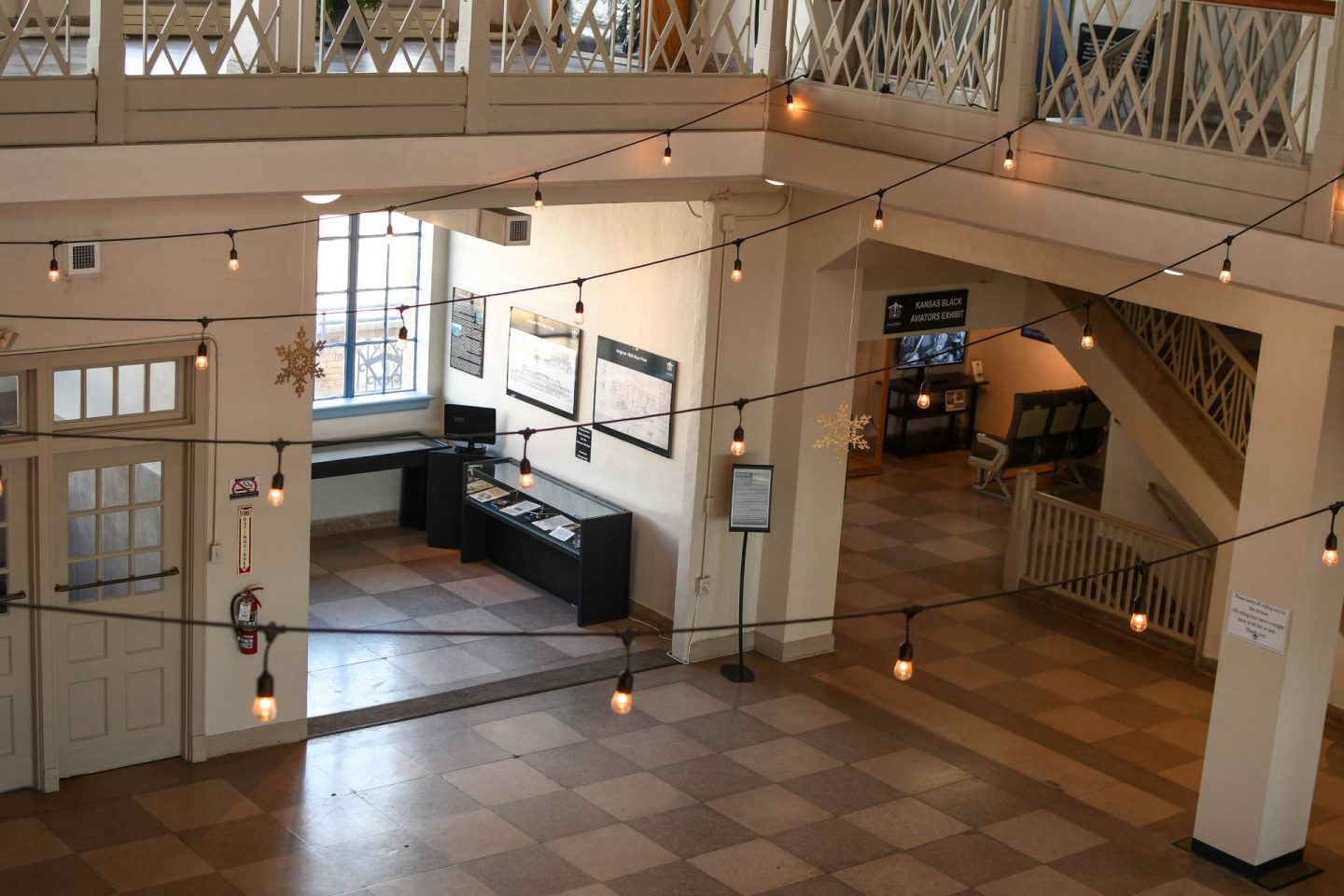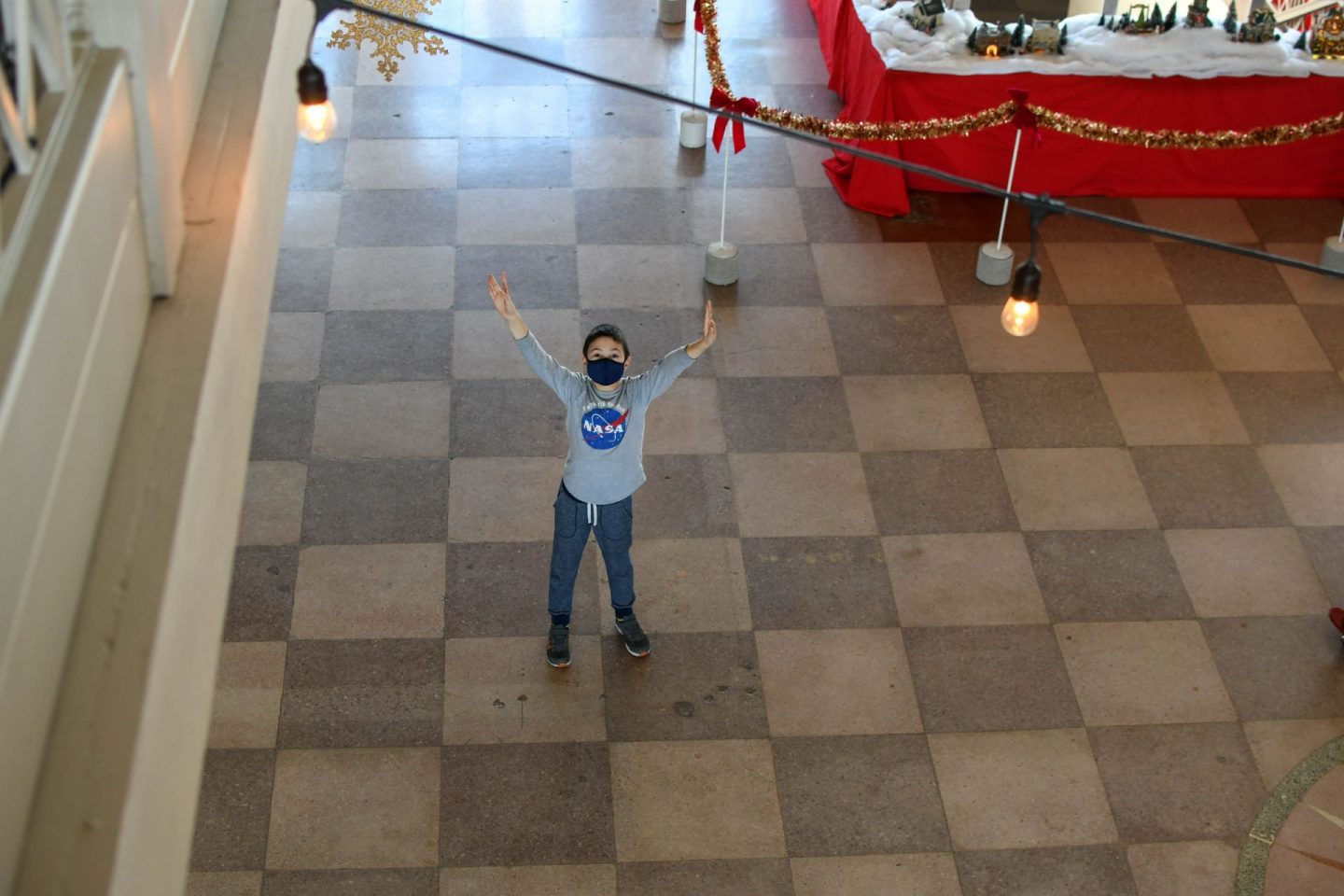 And then we pretended to be pilots for awhile longer.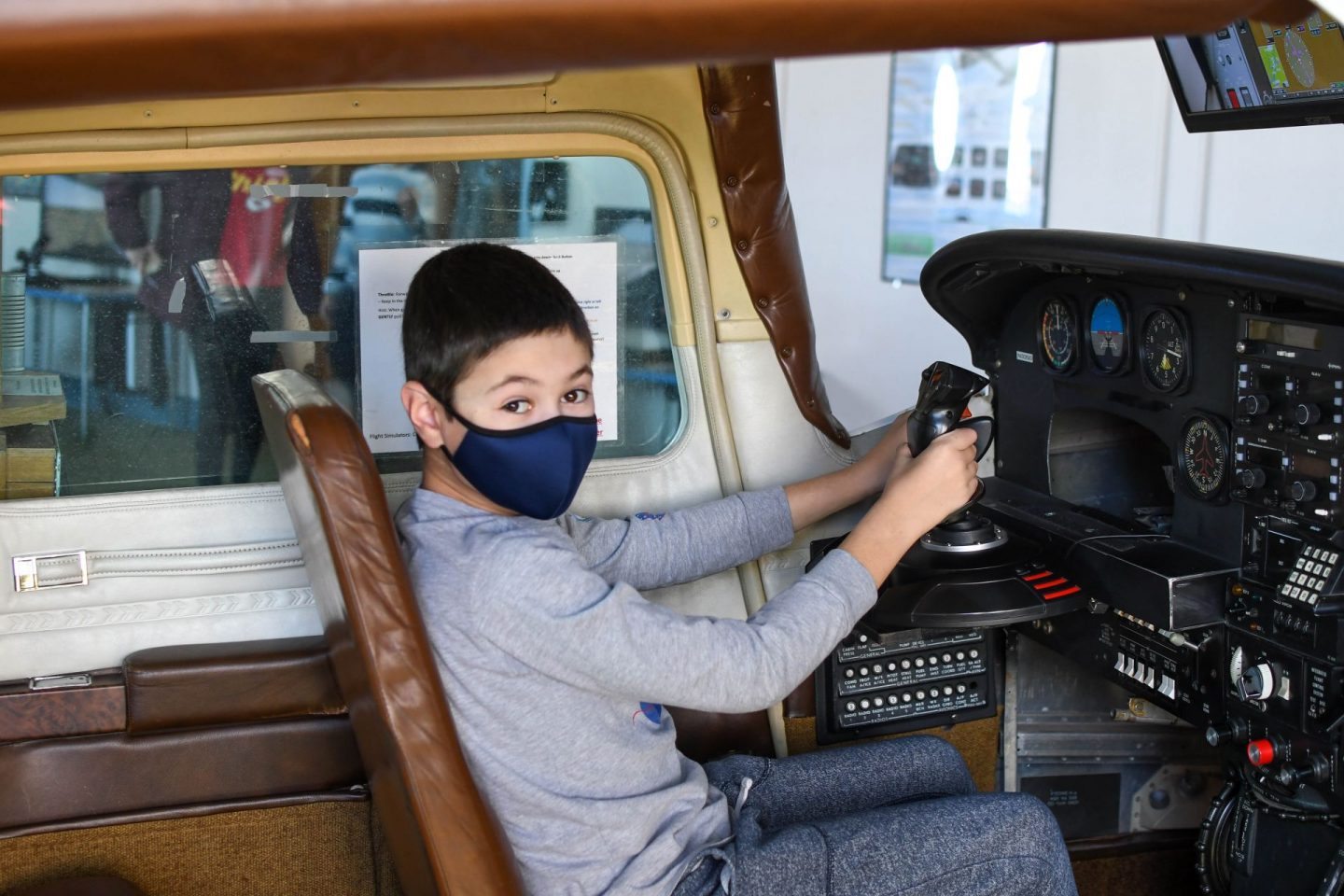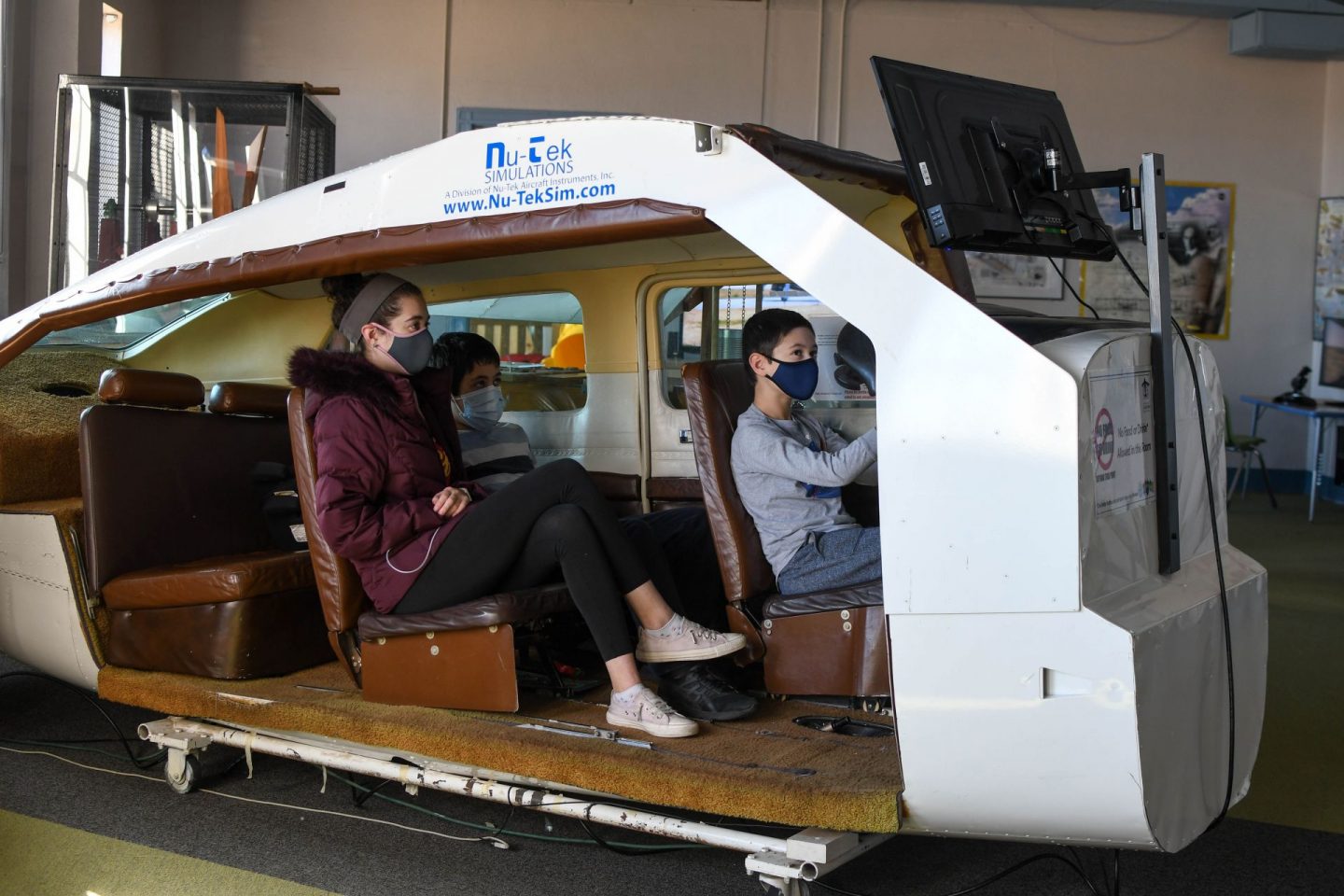 We also could walk around outside and see the planes.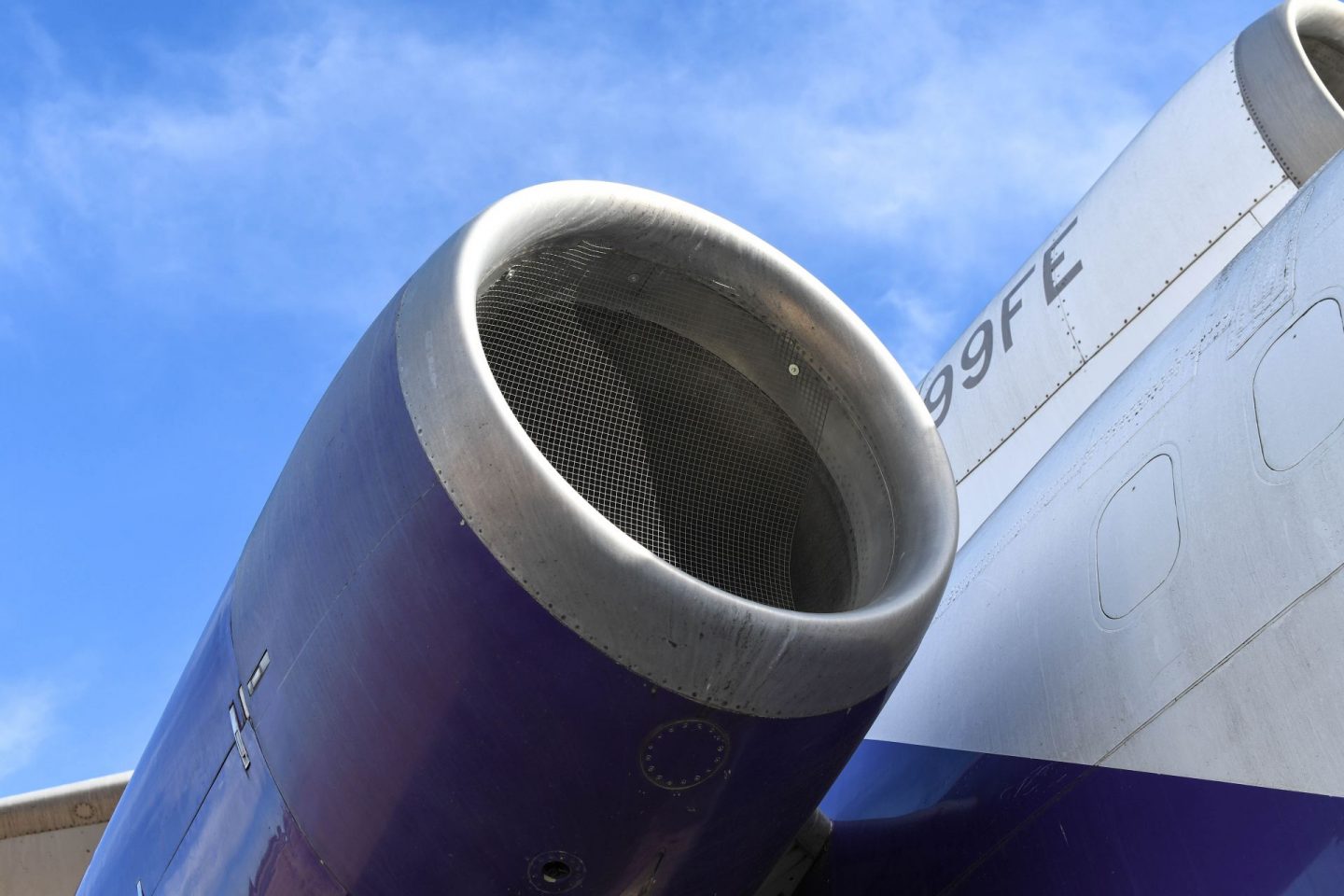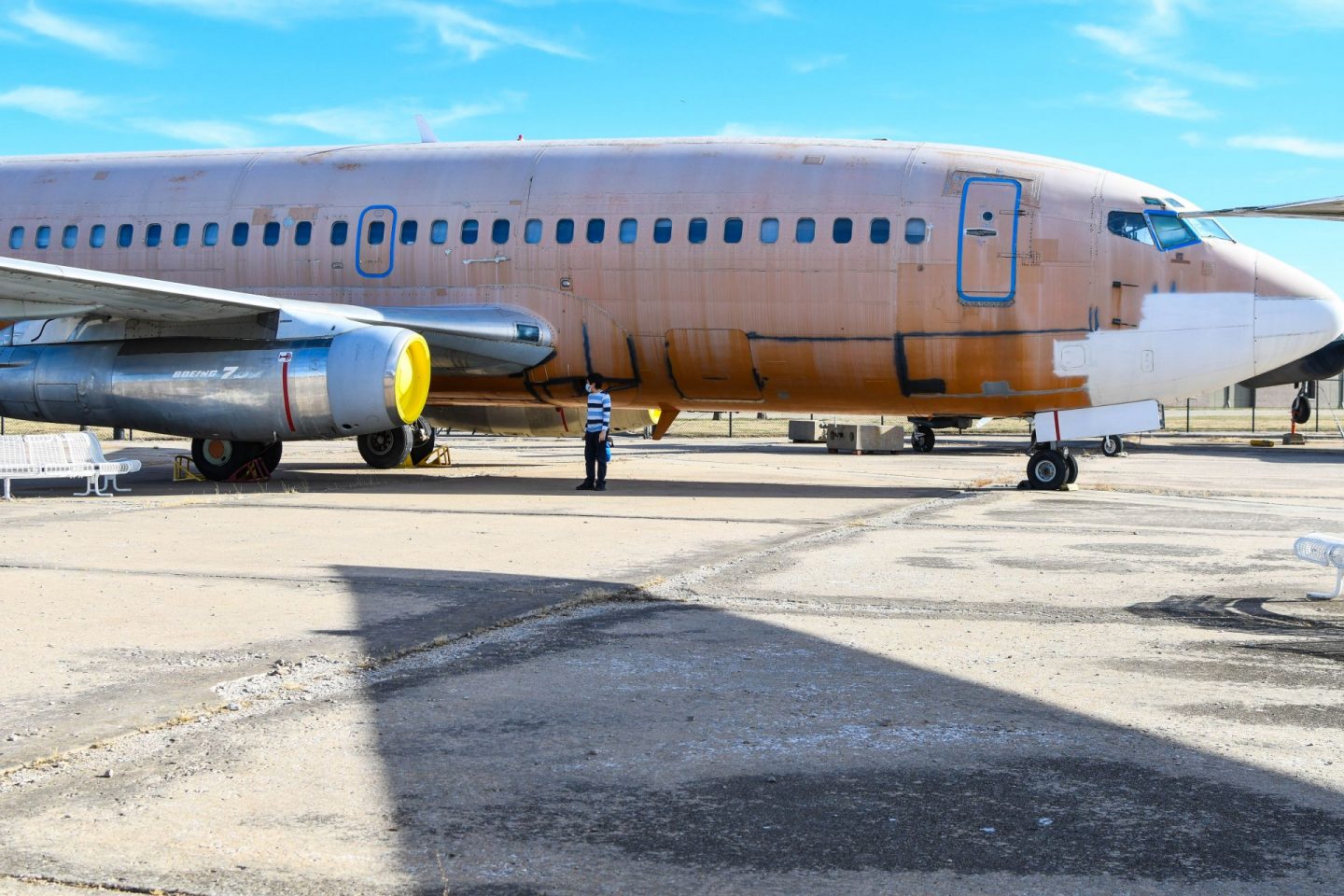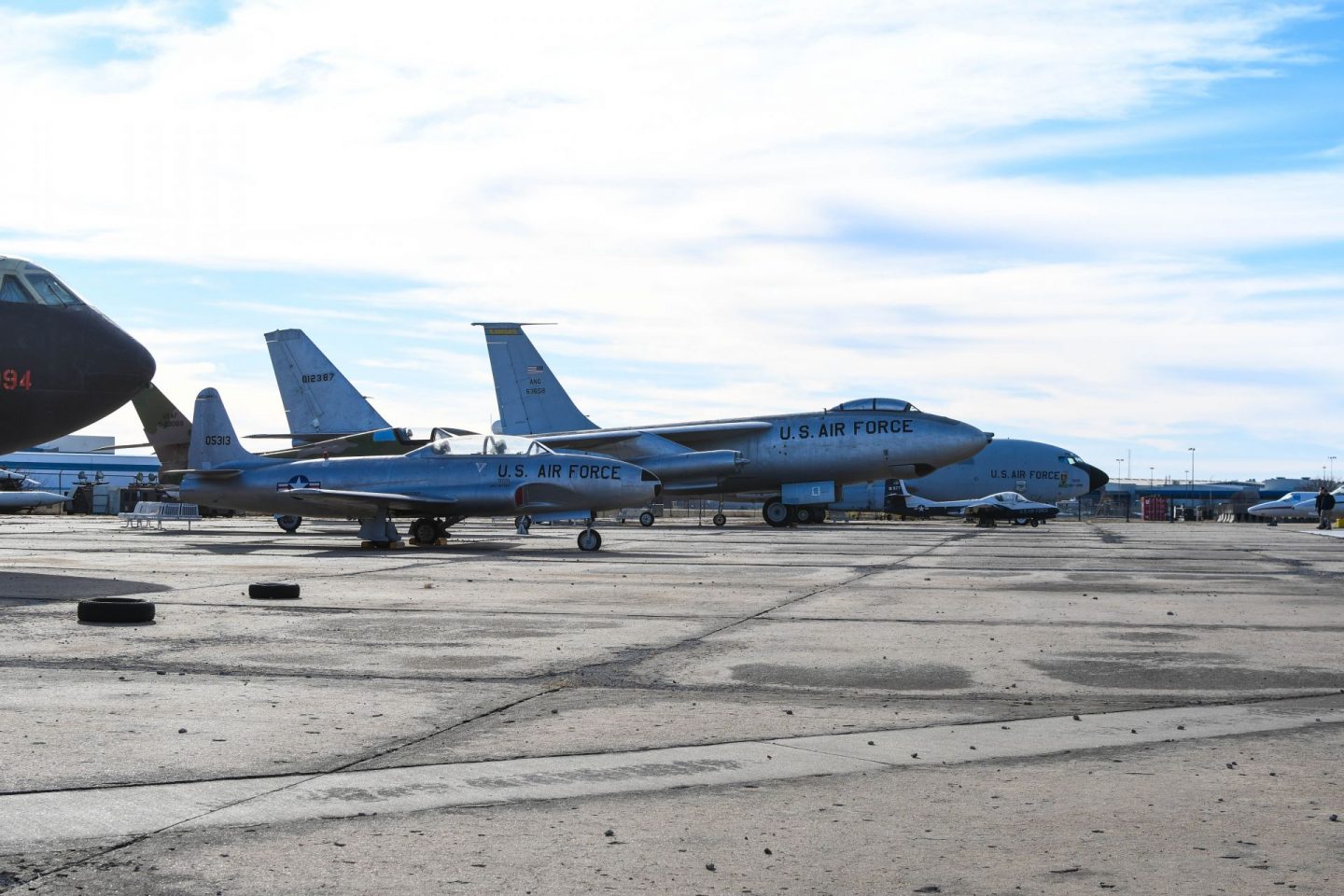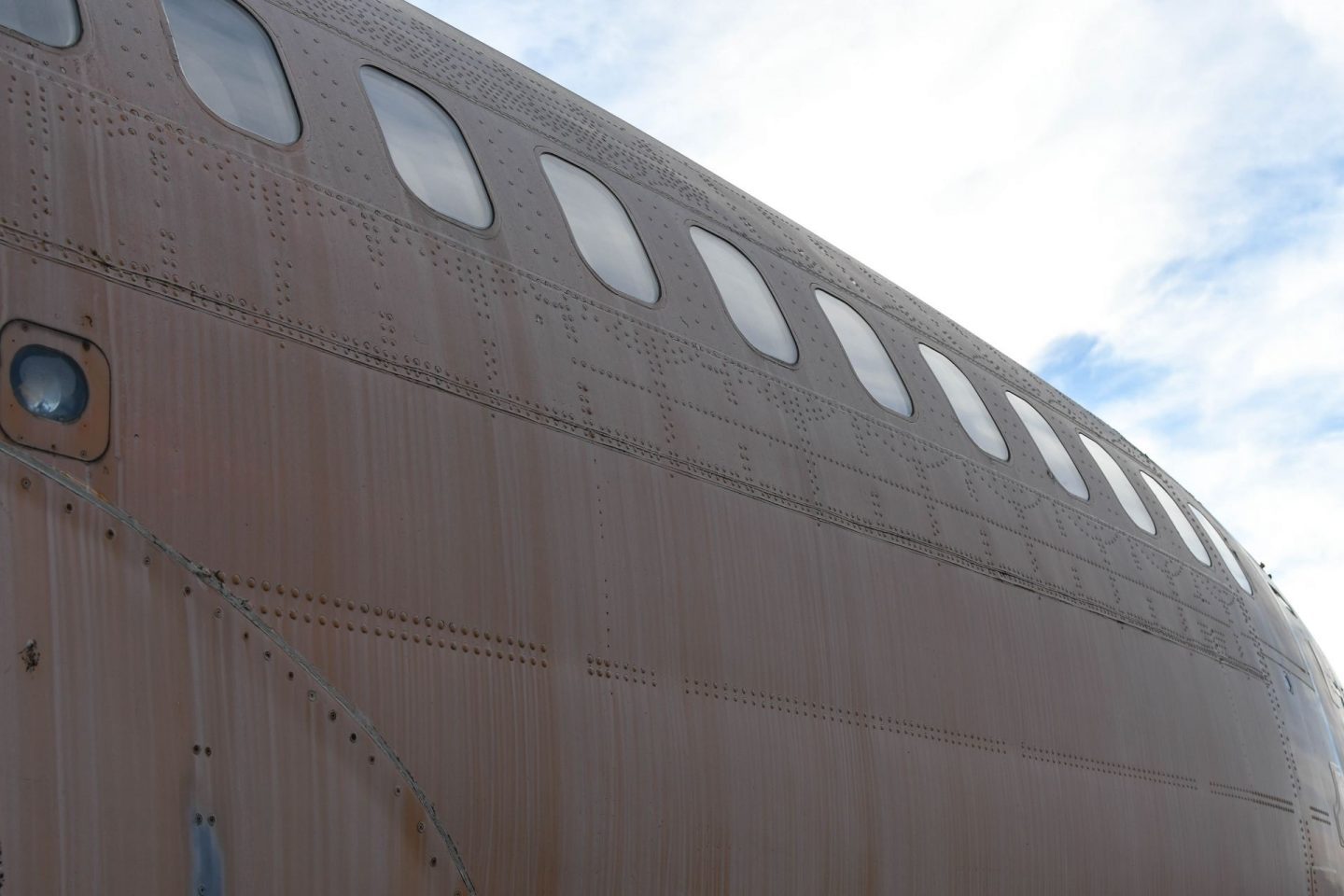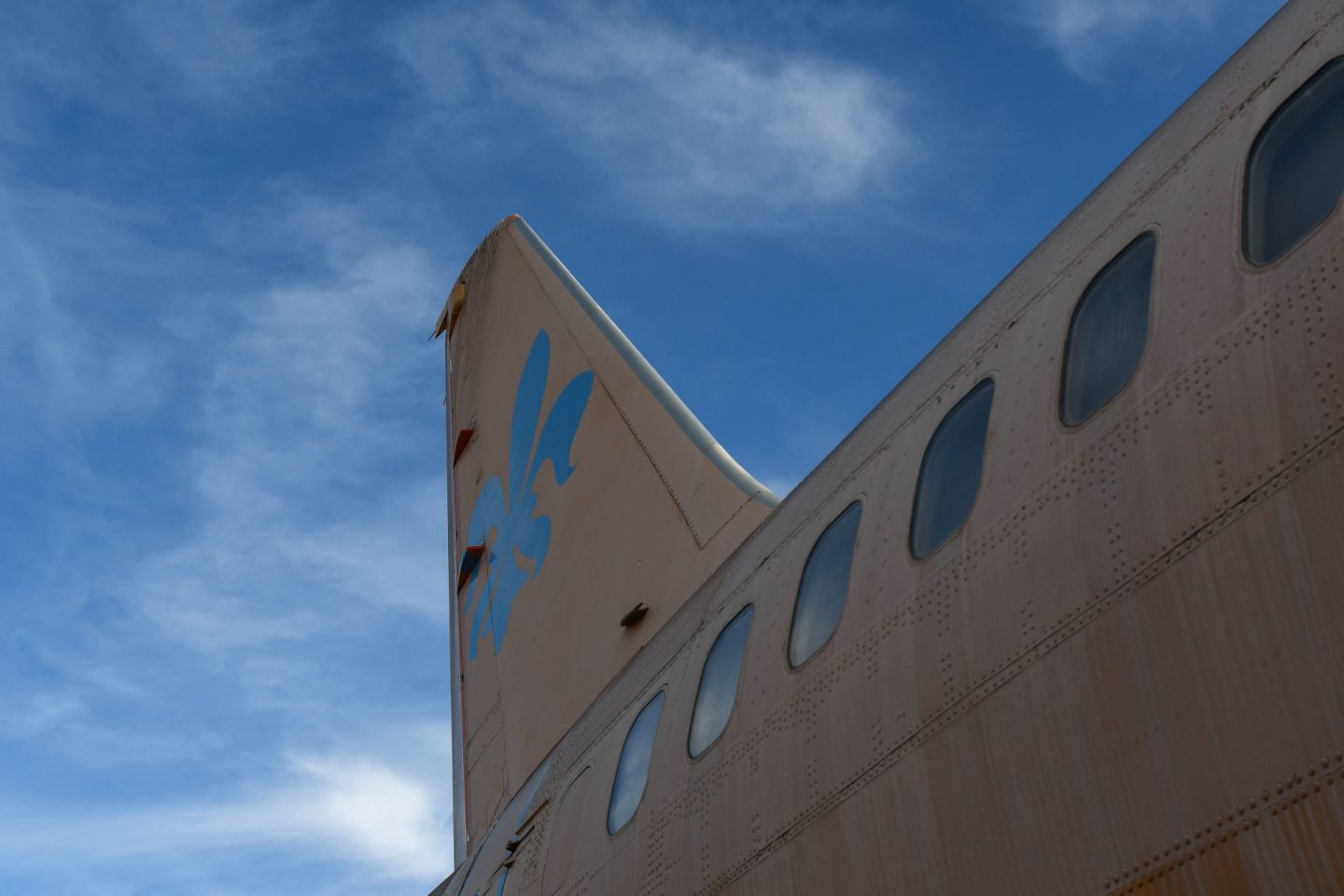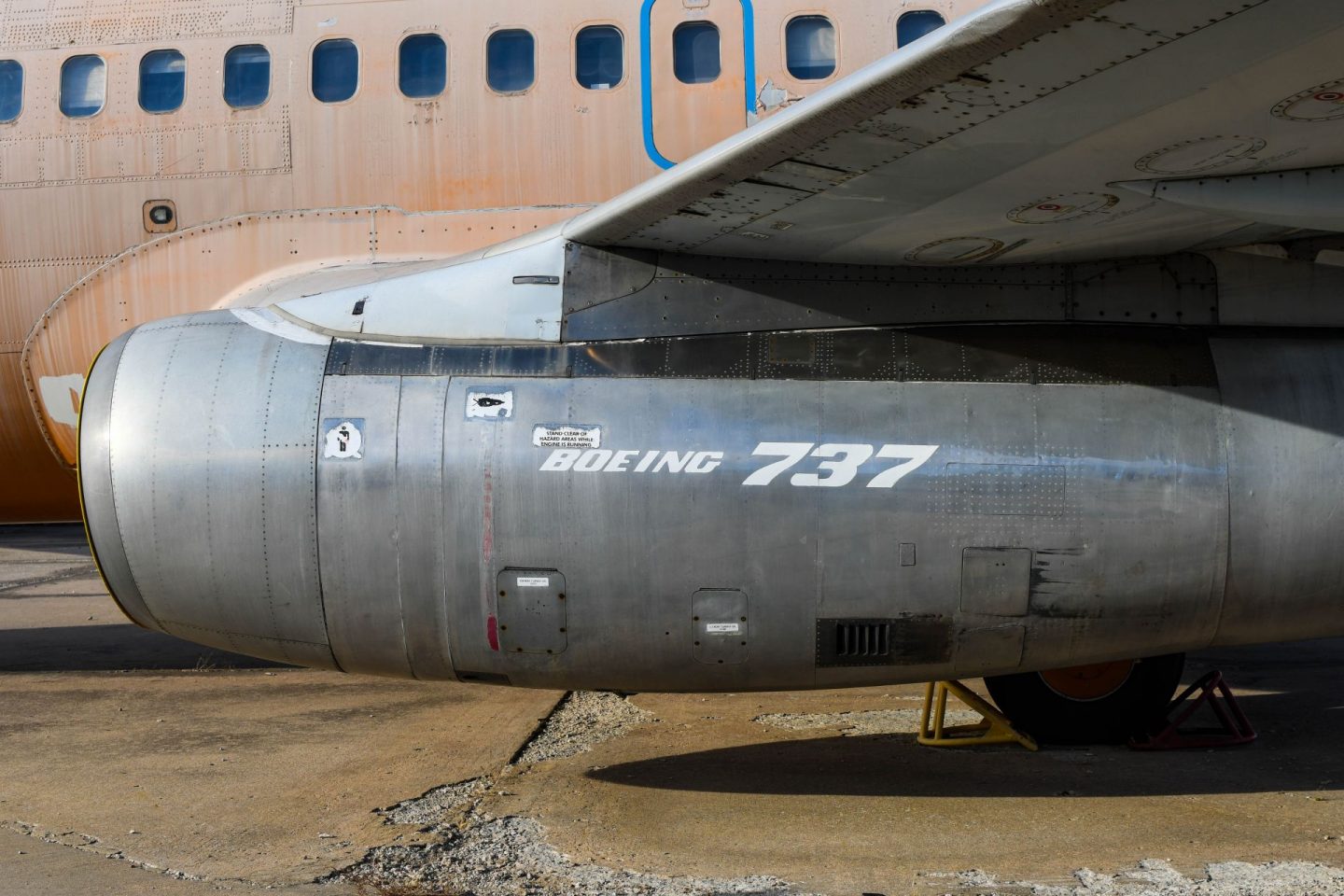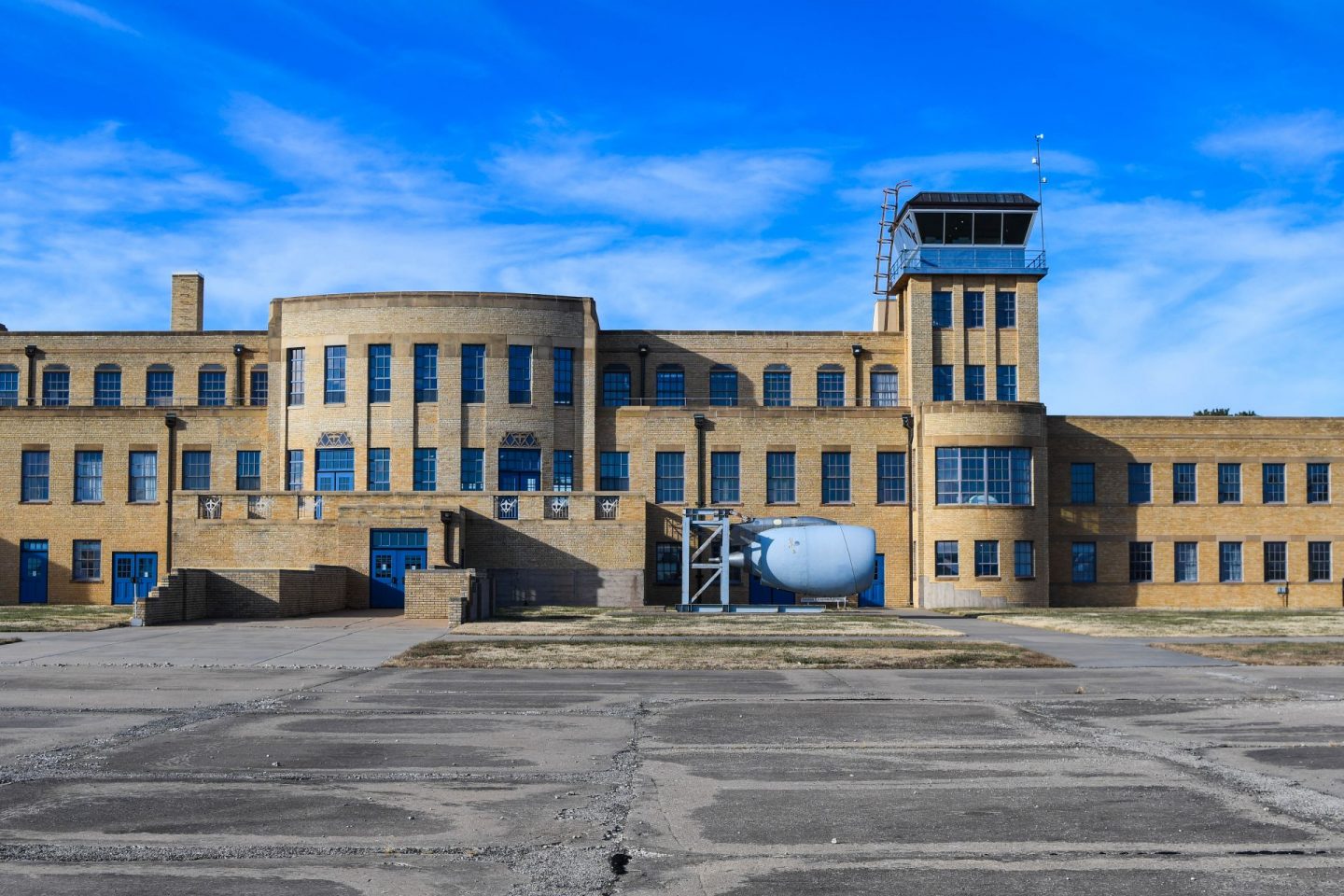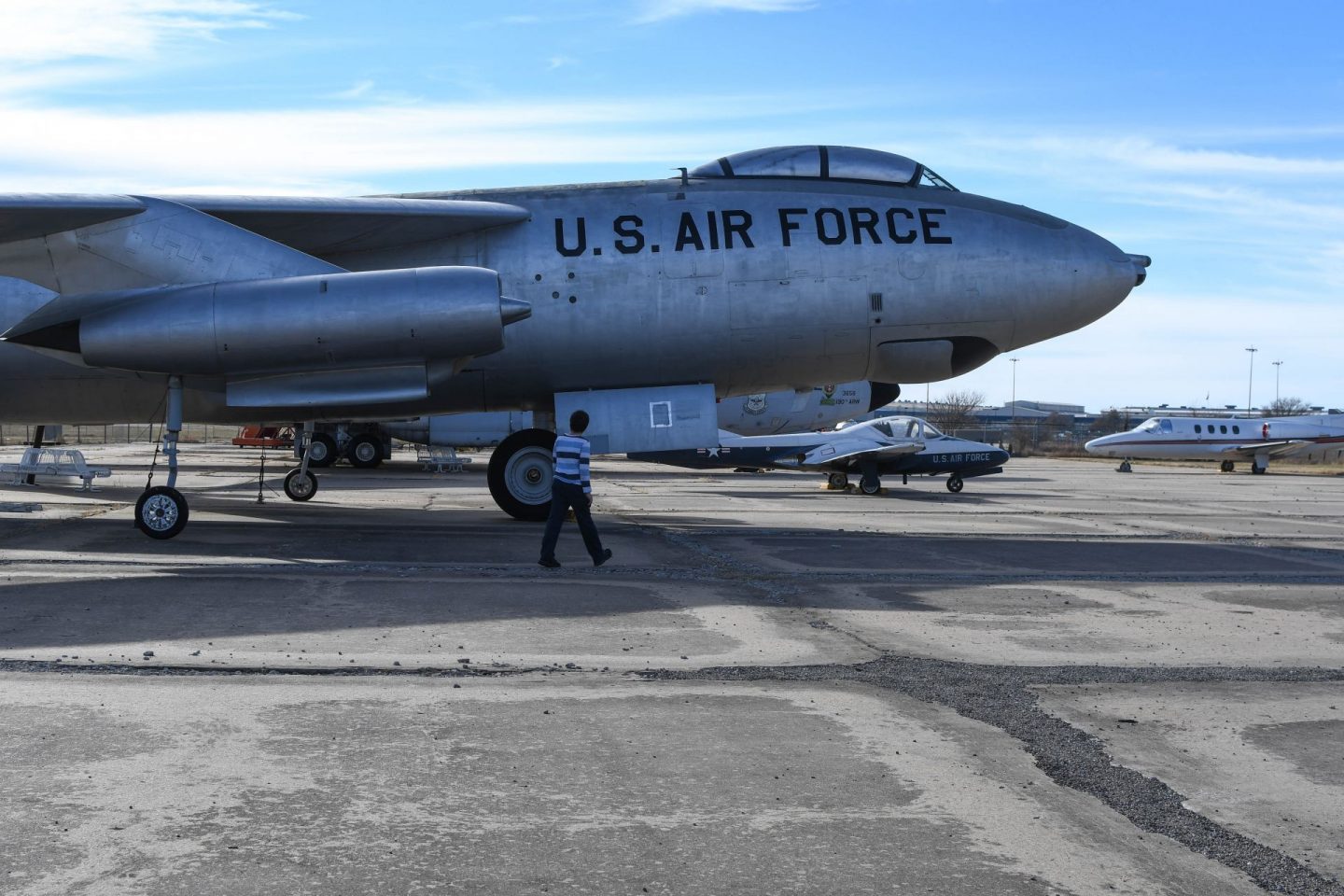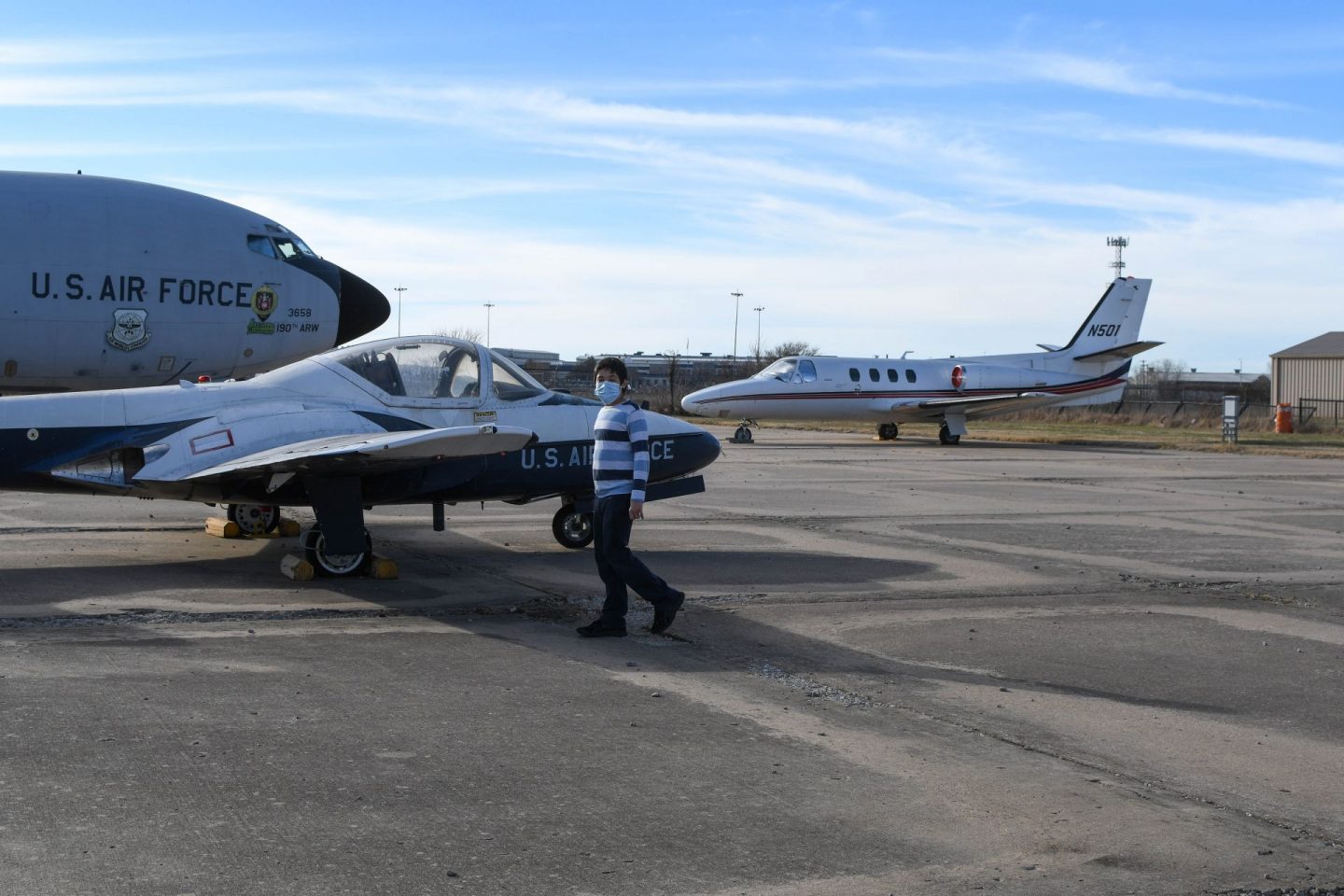 There will be more posts to follow about more things to do in Wichita, KS!