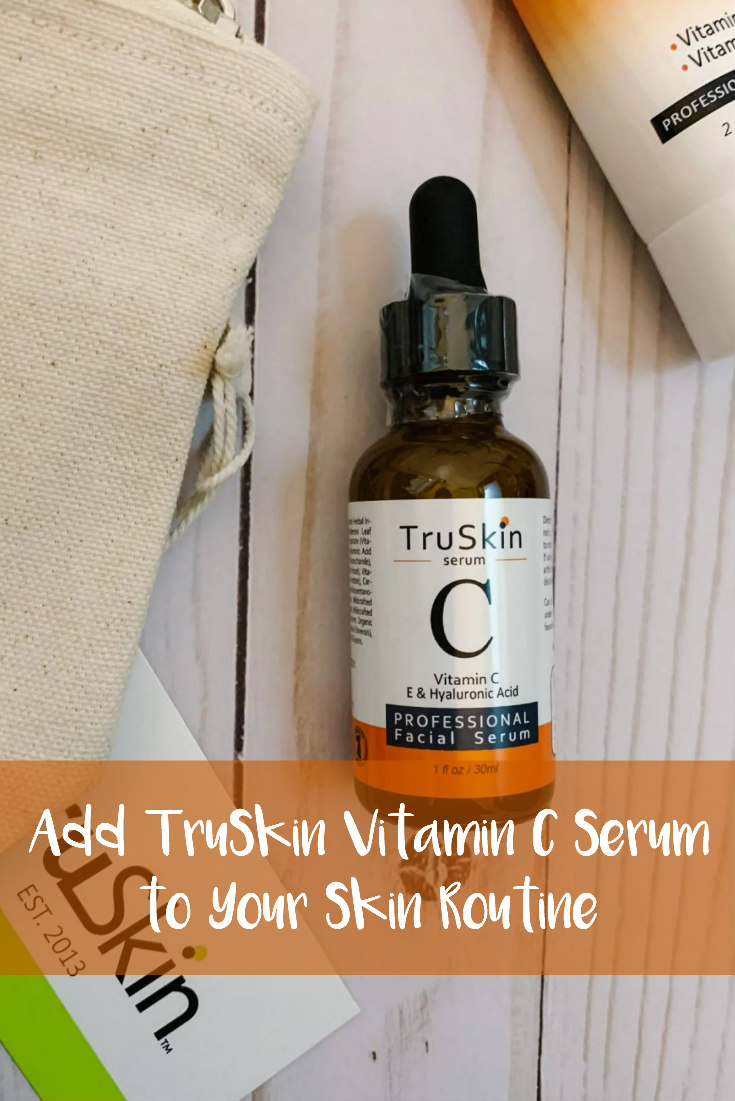 I received this product for free from Moms Meet to use and post my honest opinions. Compensation for this post was provided and this page may contain affiliate links.
As time passes, my skin is showing signs it needs some help looking great, so I was excited to add TruSkin Vitamin C Serum to my routine. TruSkin products are formulated with plant-powered, vegan, and vegetarian ingredients, and without parabens, sulfates, phthalates, and polyethylene glycols (PEGs). TruSkin Vitamin C Serum includes active vitamin C to target dark spots, fine lines, and overall tone while nourishing, protecting, and feeding the skin.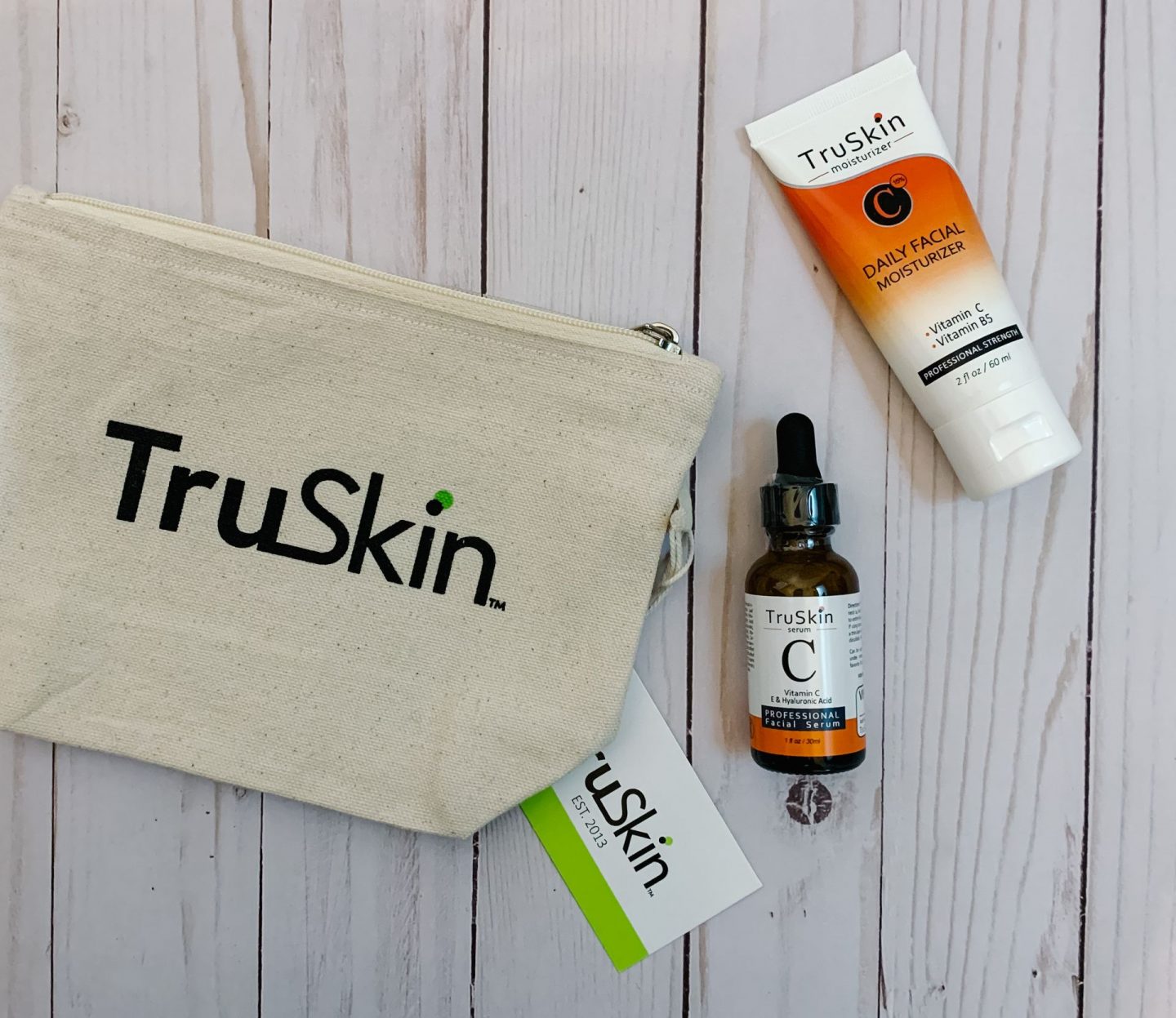 The serum contains a high concentration of organic aloe vera that calms and soothes skin. I have started applying TruSkin Vitamin C Serum after I shower. Lately I've been experiencing dry skin patches, so I am adding the facial moisturizer to my routine as well.
Here is what the product looks like in use: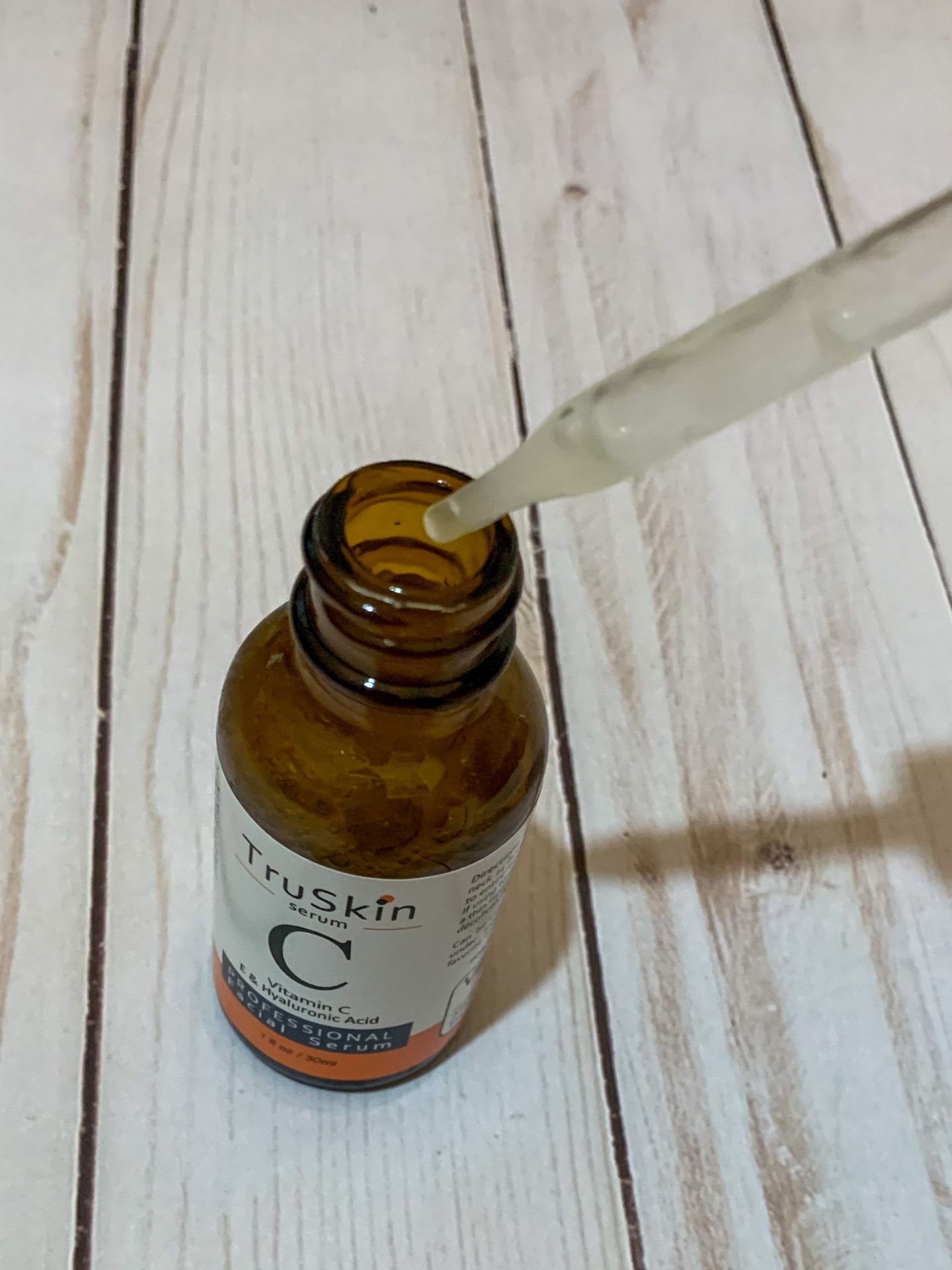 The color of this serum may naturally range from almost clear to cloudy or milky due to the lack of artificial stabilizers, fillers or color additives. These natural variations have no impact on the effectiveness of the formula. Vitamin C is famous for evening out dark spots and enhancing skin's natural radiance, thanks to its reputation for inhibiting melanin. By supporting collagen and elastin, this potent antioxidant blend promotes healthy elasticity to boost firmness and soften the look of fine lines. Most customers report softer, brighter skin within the first few days of using the serum. After two to three weeks of consistent use I should see softer texture, more even tone, greater brightness, and a more moisturized and plump appearance to your skin.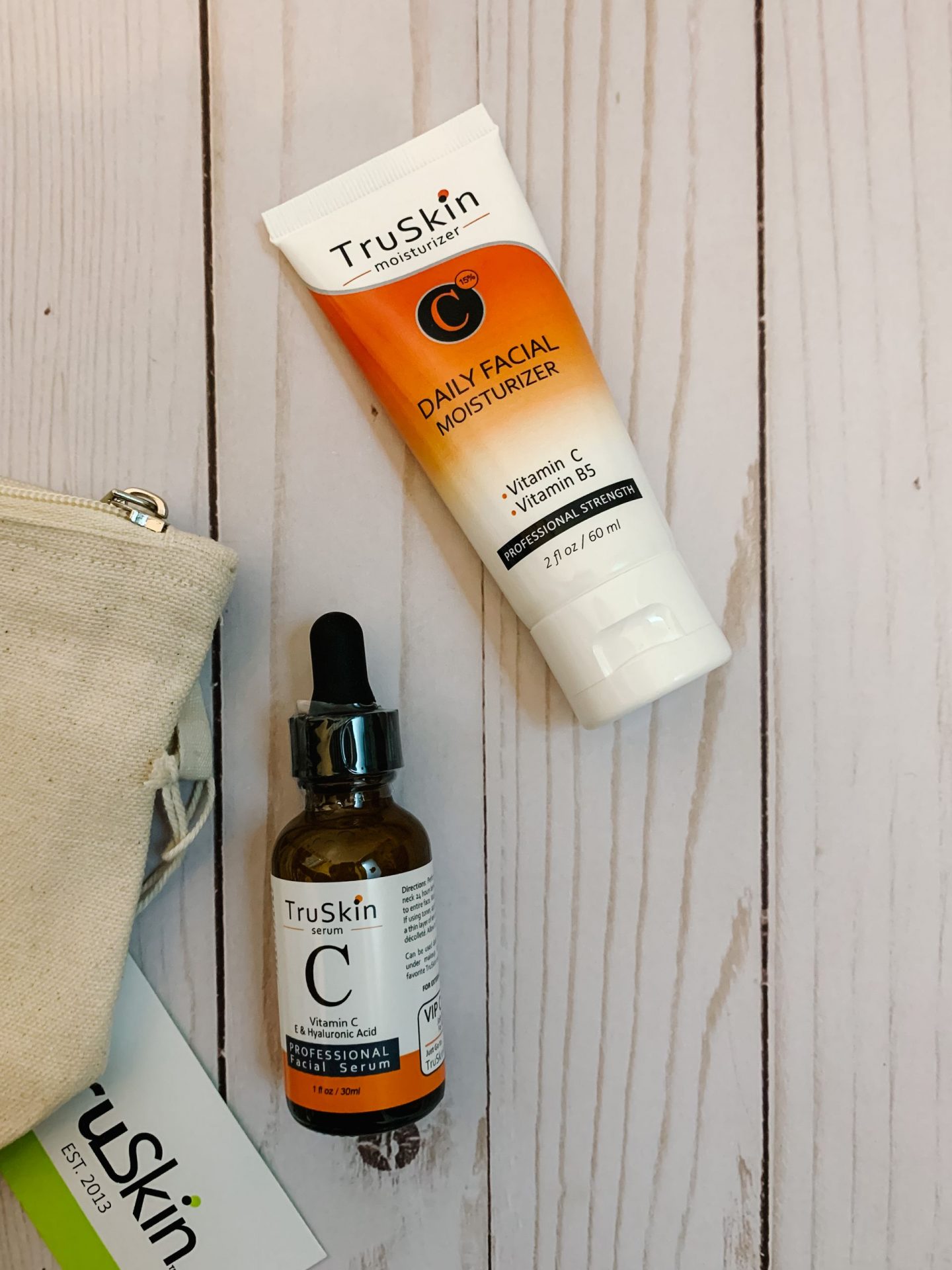 These products are available for purchase at truskin.com. You can receive a 10% discount on all TruSkin products using the code MOM10. TruSkin Vitamin C Serum typically retails for $19.99 (1 fl oz) and $35.99 (2 fl oz) and TruSkin Vitamin C Moisturizer typically retails for $19.99 (1.7 fl oz), $15.99 (2 fl oz), and $26.95 (4 fl oz).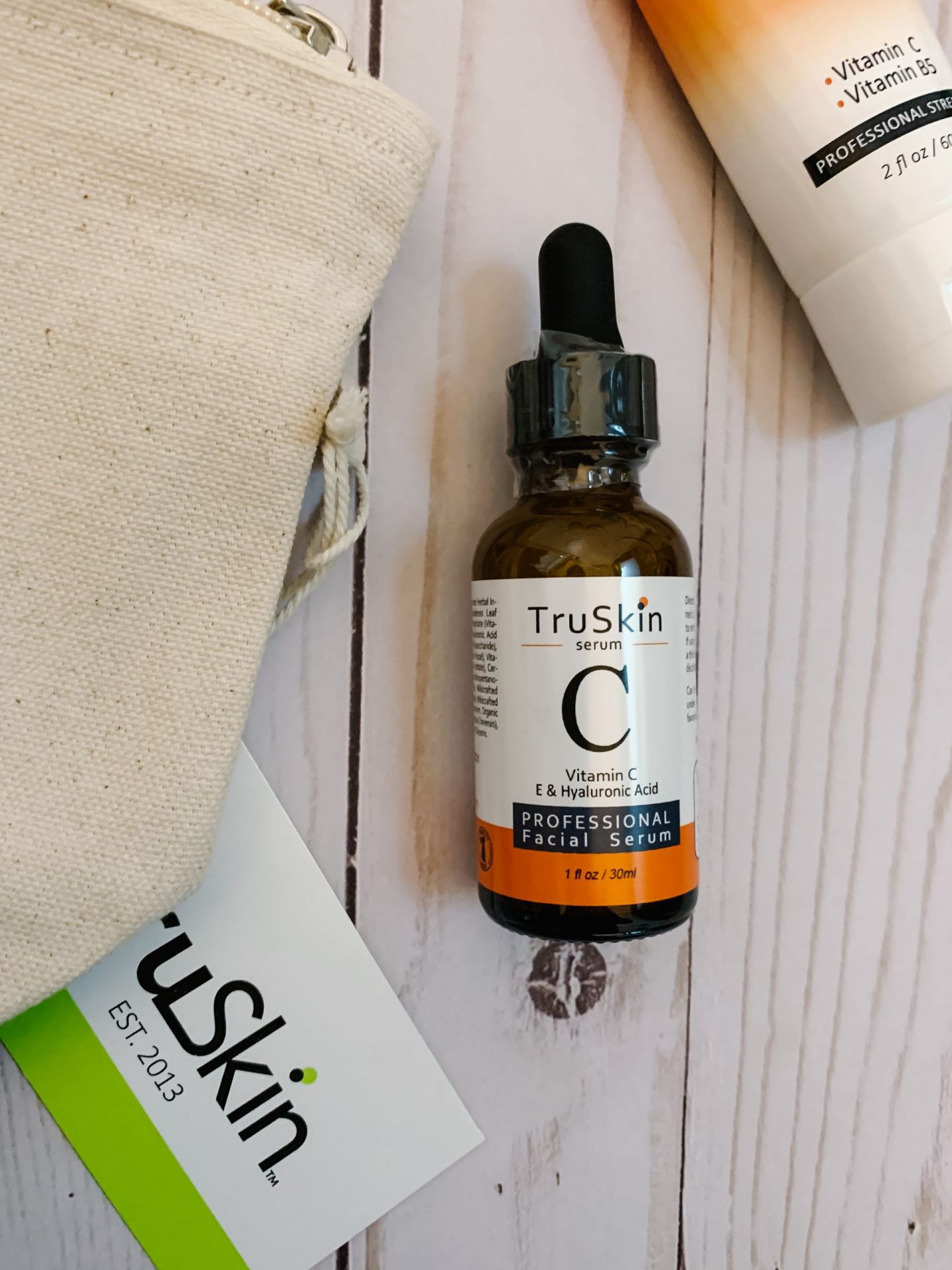 New Year. New Look. Like you, TruSkin is ready for a fresh new start. TruSkin is welcoming 2021 with a new look! Keep an eye out over the next few months as the brand is introducing the new logo, packaging, and exciting new products. But don't worry, TruSkin is only changing the outside. Inside, these are the same clean formulas you've grown to know and love over the years.
For more info, visit:
site | facebook | instagram | pinterest | youtube | twitter
Don't forget the 10% off code MOM10!