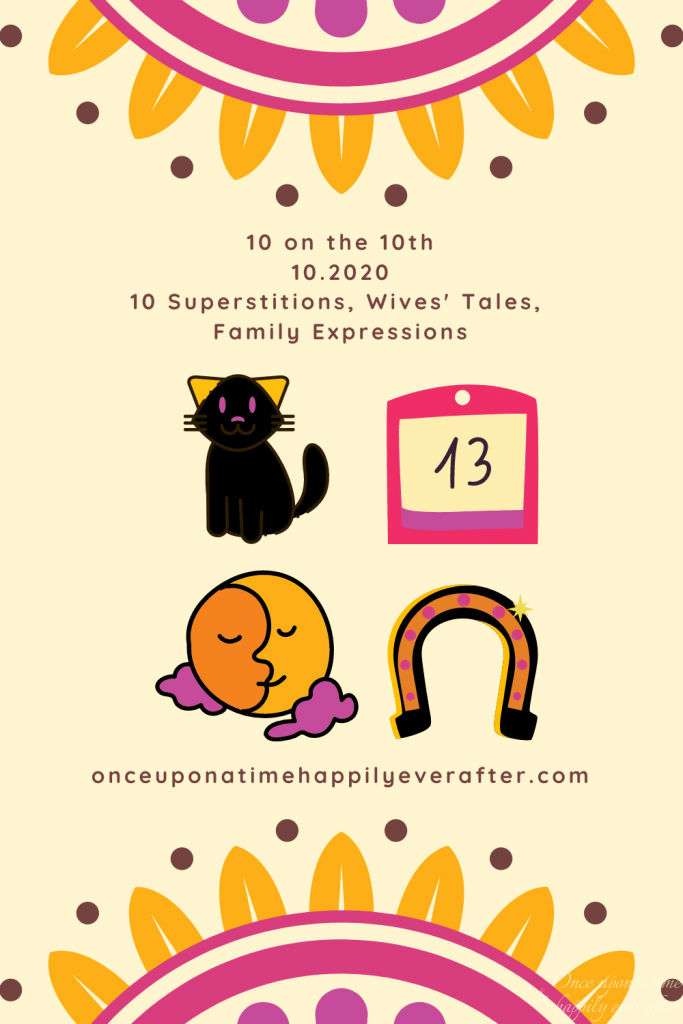 Today I'm linking up with Leslie for her 10 on the 10th link up. This month's topic is superstitions, wives' tales, and family expressions. What a fun topic! It's making me think back on some of the Yiddish expressions we often hear, as well as some of the uniquely Jewish things we say and do that others may not understand. Let's see if I can come up with 10 of them!
1. Some people will say "poo poo poo" (it's supposed to be spitting three times) to ward of the evil spirit. My sister-in-law will say her grandchild is so beautiful, poo poo poo. We asked her what it means and she said "it means she is so beautiful poo poo poo." Okay then! In Hebrew, you say "bli ayin hara," and in Yiddish "kayn ayin hara" for the same meaning.
2. Also having to do with warding off the evil eye – my mother tied red ribbons to all of our car mirrors. She also tied one to Gabbie's stroller when she was born.
3. When we hear glass break, we say "mazel tov!" This is because at the end of a Jewish wedding, the groom steps on a glass "to commemorate the destruction of the temple in Jerusalem 2,000 years ago. The destruction of the glass is a reminder that there is destruction even in moments of happiness." So when a glass breaks, we feel it's an omen of good things.
4. Dave's sister who lives in Israel has a lot of interesting superstitions including not leaving her purse on the floor and not looking at animals while pregnant.
5. There is a superstition regarding not preparing for a baby before it is born, so many Jewish women don't have baby showers.
6. I asked my mom for something my grandmother said a lot and she said "it could always be worse." This is definitely important to remember!
7. Another one my mom thought of: "You can't put your head on their shoulders." According to my googling, the actual saying is "you can't put an old head on young shoulders" – a young person can never be as wise as an older one!
8. And my grandmother also said "If we all threw our problems into a pile and saw everyone else's, we'd grab ours back."
9. My father-in-law says "don't make a tsimmes out of it." Tsimmes is a food dish with carrots, prunes, and sweet potatoes, but not making a tsimmes out of it means not to make it into a big deal.
10. He also says (as a joke) "you're hocking me a chainik," which means you're bothering me.
Does your family have any interesting sayings or superstitions?