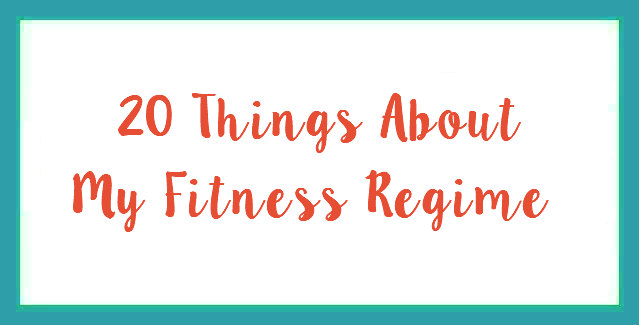 Today marks our May Not Just a Mom link up hosted by myself, Adrienne, Lauren, Ashley, and Sarita. The topic for the month is Fitness Regime, so here are 20 Things About My Fitness Regime – both in the past and currently!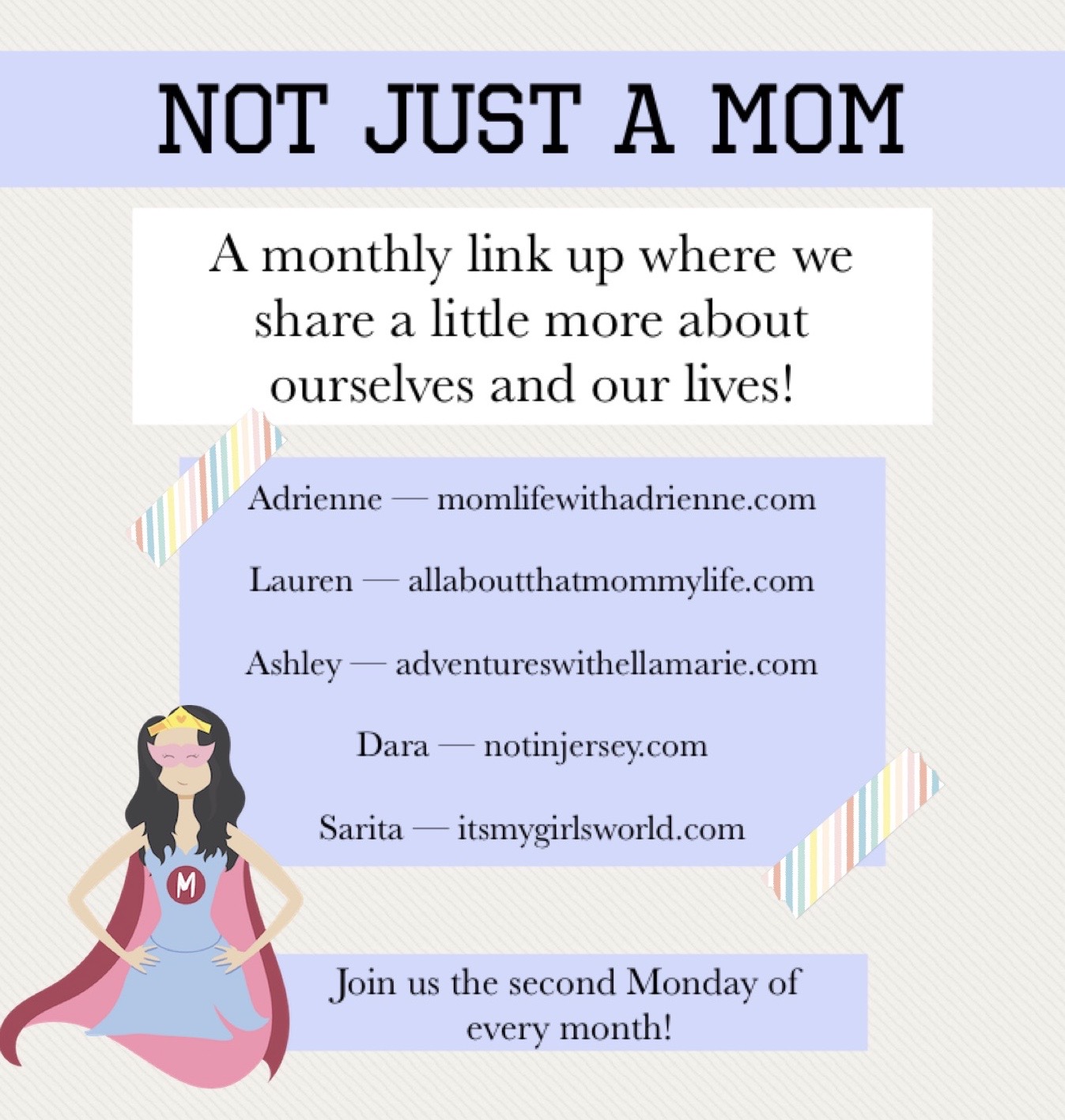 1. The first time I regularly used a gym was in high school weight training class. I constantly got in trouble for talking instead of working.
2. In college I took some recreational classes at the gym like yoga and strength.
3. At some point towards the end of college, I made a statement like "I don't do the gym." I think I had given up at that time.
4. The first gym I remember joining as an adult was a Curves style gym.
5. After that I joined a women's gym and I used to go almost every afternoon. My kids went to the day care there and I did classes including Step and Water Aerobics. I also did the Couch to 5K for the first time when I was at that gym.
6. I remember being at the gym when I found out about important news like when Michael Jackson died and more recently, when I found out that the doctor who had warned about Coronavirus in China had died of Coronavirus.
7. I have tried various programs over the years including Couch to 5K and Beachbody on Demand. I find that what works best for me is attending classes at the gym. This way it's on a schedule and I'm told what to exactly what to do. It's always a little different so I don't get bored.
8. Even though I've run a few 5Ks and even completed a half marathon, I'm not a runner at all.
9. I do like to walk and started trying to walk at least a mile a day over two years ago.
10. The classes that I do at my current gym are strength and cardio. I did yoga there for a little while but the teacher annoyed me and that sort of defeated the point of yoga. I don't love one of the teachers that I go to now either, but I like the class at least.
11. My current gym has no child care so when I first started going there, I would go in the evenings when Dave got home. Now I go in the mornings which I prefer greatly.
12. Well, not right now, since it's closed. It's reopening next week I think. Still undecided on going back.
13. For the past few weeks of at home workouts, I've been following a plan on YouTube called Heather Robertson's Free 12 Week Workout Plan.
14. This workout plan has full body workouts and HIIT Cardio and Abs, which sometimes have no repeats and sometimes consist of 2 sets of 6 exercises or so. She mixes it up pretty well, which is great.
15. During the 2nd week, she includes weights. I have 3 lb weights at home and at the gym I usually use 8 lb, so that's a little too easy for me!
16. She also uses a ball, which I don't have.
17. I'm on Week 4. It looks like starting next week, the workouts begin focusing on individual body parts and she starts Tabata as well.
18. I use my Apple Watch to record exercise and track calories burnt. I used to burn 10 calories per minute and now I'm lucky if I burn 5. This did change after I lost weight.
19. I did not change up my workouts at all last year while I was on my diet. So it was solely the diet change that helped me lose the weight.
20. I don't think I could give up working out and stay in shape or healthy, plus when I do my morning workout, I always feel better that day!
Now you can link up your thoughts on Fitness Regimes! Save our graphic and come back next month when we will discuss Fun Facts!
You are invited to the Inlinkz link party!
Tell me about your fitness regime in the comments!