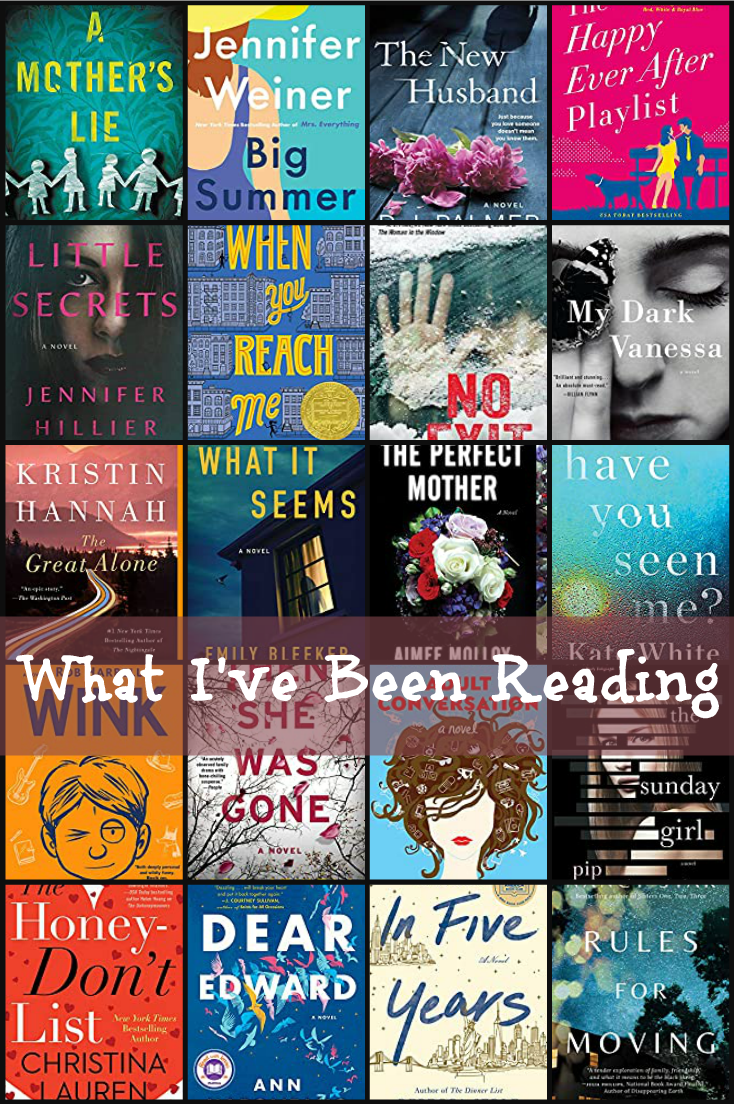 It's time for my monthly book review post! These are the books that I finished in April. I will be linking up this post with the Show Us Your Books Link Up, and as always, the Amazon links to the books I've read are affiliate links and if you use them and make a purchase, I may receive a small commission. If you've read any of these books or are interested in them, I'd love to hear about it in the comments! This month I read a lot of thrillers and I also caught up on a few e-books I had waiting. I also read one book that I reviewed separately: The List of Things That Will Not Change.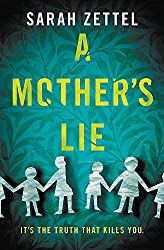 Title: A Mother's Lie
Author: Sarah Zettel
Genre: Mystery
Publisher: Grand Central Publishing, 4/7/20
Source: Bibliofinder / bibliolifestyle
Why I Read It: Received in exchange for an Instagram post
My Rating: 3 Stars
Beth's parents are manipulative and scheming. This book made me wonder who was telling the truth and who was lying.
"Beth Fraser finally has her life together. She's built a successful career in the tech sector, has a bright fifteen-year-old daughter, and she's completely erased all evidence of her troubled past. At least that's what she thought. Dana Fraser always wondered why she's the only kid with two backup phones, emergency drills, and a non-negotiable check-in time every single day. When a stranger approaches her on the street claiming to be her grandmother, Dana starts to question what else her mother has been hiding. Soon Beth's worst nightmare is coming true: Dana is in grave danger, and unless Beth is willing to pull one last con job for her parents, she may never see her daughter again."
Overall, I found the book boring. It was mainly about the mother-daughter relationship between Beth and Dana as well as between Beth and her mother Jeannie. I would say it was more of a mystery than a thriller because there wasn't any huge twist or reveals.
---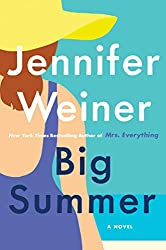 Title: Big Summer
Author: Jennifer Weiner
Genre: Contemporary
Publisher: Atria Books, 5/5/20
Source: Net Galley / publisher
Why I Read It: Requested because I love the author
My Rating: 5 Stars
I was thrilled to receive the e-galley of this book. I love Jennifer Weiner and Mrs. Everything was one of my favorite books of last year. I will say this one is more like Weiner's past books and not like Mrs. Everything, but I still loved it!
"Six years after the fight that ended their friendship, Daphne Berg is shocked when Drue Cavanaugh walks back into her life, looking as lovely and successful as ever, with a massive favor to ask. Daphne hasn't spoken one word to Drue in all this time—she doesn't even hate-follow her ex-best friend on social media—so when Drue asks if she will be her maid-of-honor at the society wedding of the summer, Daphne is rightfully speechless. Drue was always the one who had everything—except the ability to hold onto friends. Meanwhile, Daphne's no longer the same self-effacing sidekick she was back in high school. She's built a life that she loves, including a growing career as a plus-size Instagram influencer. Letting glamorous, seductive Drue back into her life is risky, but it comes with an invitation to spend a weekend in a waterfront Cape Cod mansion. When Drue begs and pleads and dangles the prospect of cute single guys, Daphne finds herself powerless as ever to resist her friend's siren song."
This book contains a mix of genres from romance to mystery and features a plus-sized social media influencer – who calls herself a not very influential influencer. Drue reunites with her former best friend and the story is about friendships and families. It was light and fun, with the Jewish references that I love from Weiner, and a message of body positivity and self love.
---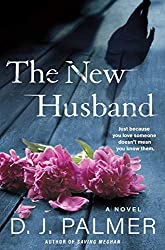 Title: The New Husband
Author: DJ Palmer
Genre: Thriller / Mystery
Publisher: St. Martin's Press, 4/14/20
Source: Sent from the publisher
Why I Read It: Wanted to read by publication date
My Rating: 4 Stars
While I found this book a bit predictable, it did keep me reading. The book starts with Glen going missing, which is the main mystery of the book. I will say that the title is a bit untrue, as Simon is not Nina's new husband, but they do move in together.
"Nina Garrity learned the hard way that her missing husband, Glen, had been leading a double life with another woman. But with Glen gone―presumably drowned while fishing on his boat―she couldn't confront him about the affair or find closure to the life he blew apart. Now, a year and a half later, Nina has found love again and hopes she can put her shattered world back together. Simon, a widower still grieving the death of his first wife, thinks he has found his dream girl in Nina, and his charm and affections help break through to a heart hardened by betrayal. Nina's teenage son, Connor, embraces Simon as the father he wishes his dad could have been, while her friends see a different side to him, and they aren't afraid to use the word obsession. Nina works hard to bridge the divide that's come between her daughter and Simon. She wants so badly to believe her life is finally getting back on track, but she'll soon discover that the greatest danger to herself and her children are the lies people tell themselves."
The chapters are alternating from Nina's viewpoint told in third person to her daughter Maggie's, which are told in first person. Maggie suspects that something is off with Simon. I found myself wondering why Maggie was the only one who did! Sometimes, if things seem to be too perfect, they are!
---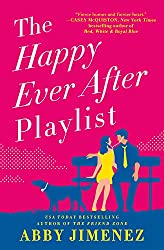 Title: The Happy Ever After Playlist
Author: Abby Jimenez
Genre: Rom Com
Publisher: Forever, 4/14/20
Source: Net Galley
Why I Read It: Loved her previous book
My Rating: 5 Stars
If you haven't read The Friend Zone and you might, don't read the synopsis of this one – it contains spoilers! The Happy Ever After Playlist is Sloan's story, but Kristen and Josh (who I love!) appear in this book as well.
"Two years after losing her fiancé, Sloan Monroe still can't seem to get her life back on track. But one trouble-making pup with a 'take me home' look in his eyes is about to change everything. With her new pet by her side, Sloan finally starts to feel more like herself. Then, after weeks of unanswered texts, Tucker's owner reaches out. He's a musician on tour in Australia. And bottom line: He wants Tucker back. Well, Sloan's not about to give up her dog without a fight. But what if this Jason guy really loves Tucker? As their flirty texts turn into long calls, Sloan can't deny a connection. Jason is hot and nice and funny. There's no telling what could happen when they meet in person. The question is: With his music career on the rise, how long will Jason really stick around? And is it possible for Sloan to survive another heartbreak?"
The book begins with a dog jumping through Sloan's sun roof – hilarious! Jimenez's humor is great and enjoyable. While some of this book was a bit angsty, I loved Jason and following his music career, as well as his relationship with Sloan, and of course their happy ever after!
---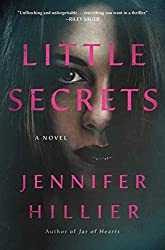 Title: Little Secrets
Author: Jennifer Hillier
Genre: Thriller
Publisher: Minotaur, 4/21/20
Source: Publisher
Why I Read It: Wanted to read by publication date
My Rating: 4 Stars
I heard so many things about this author's previous book, which I never got the chance to read, so I was excited for this one. Little Secrets is about a group of messed up characters who are all keeping secrets.
"Marin had the perfect life. Married to her college sweetheart, she owns a chain of upscale hair salons, and Derek runs his own company. They're admired in their community and are a loving family―until their world falls apart the day their son Sebastian is taken. A year later, Marin is a shadow of herself. The FBI search has gone cold. The publicity has faded. She and her husband rarely speak. She hires a P.I. to pick up where the police left off, but instead of finding Sebastian, she learns that Derek is having an affair with a younger woman. This discovery sparks Marin back to life. She's lost her son; she's not about to lose her husband, too. Kenzie is an enemy with a face, which means this is a problem Marin can fix."
Marin and Derek's son was kidnapped and now Marin finds out that her husband is having an affair. When Marin begins to look into Kenzie, many things unravel. This book is full of extortion, cons, and of course secrets! I enjoyed this book, especially the ending.
---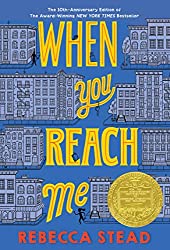 Title: When You Reach Me
Author: Rebecca Stead
Genre: Middle Grade
Publisher: Wendy Lamb Books, 7/14/09
Source: Local Independent Book Store
Why I Read It: Book Challenge By Erin Category: Who, What, When, Where Why
My Rating: 5 Stars
I had chosen to read this book for Erin's Book Challenge and I already read a book called When You SEE Me, but didn't want to change my choice! Also, when I bought this book, I discovered that we already owned it. Oops. Anyway, Rebecca Stead writes delightful middle grade novels and I loved this one that involves one of my favorite topics – time travel.
"Shortly after a fall-out with her best friend, sixth grader Miranda starts receiving mysterious notes, and she doesn't know what to do. The notes tell her that she must write a letter—a true story, and that she can't share her mission with anyone. It would be easy to ignore the strange messages, except that whoever is leaving them has an uncanny ability to predict the future. If that is the case, then Miranda has a big problem—because the notes tell her that someone is going to die, and she might be too late to stop it."
This book refers a lot to A Wrinkle In Time, which I haven't read, but I still appreciated the story in which Miranda receives notes that seem to predict the future. Set in New York City, I loved this story of friendships and family and now I want to read all of Stead's books.
---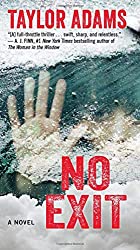 Title: No Exit
Author: Taylor Adams
Genre: Thriller
Publisher: William Morrow, 1/15/19
Source: Giveaway win
Why I Read It: Book Challenge By Erin Category: Locked Room Mystery
My Rating: 4 Stars
No Exit was a bit gory and violent, but was a fun story in which you don't know who to trust. The main character's name is Darby, but one of the characters kept calling her Dara, which made me smile!
"On her way to Utah to see her dying mother, college student Darby Thorne gets caught in a fierce blizzard in the mountains of Colorado. With the roads impassable, she's forced to wait out the storm at a remote highway rest stop. Inside are some vending machines, a coffee maker, and four complete strangers. Desperate to find a signal to call home, Darby goes back out into the storm . . . and makes a horrifying discovery. In the back of the van parked next to her car, a little girl is locked in an animal crate. Who is the child? Why has she been taken? And how can Darby save her? There is no cell phone reception, no telephone, and no way out. One of her fellow travelers is a kidnapper. But which one? Trapped in an increasingly dangerous situation, with a child's life and her own on the line, Darby must find a way to break the girl out of the van and escape. But who can she trust?"
This book had some twists, kept me turning the pages, and was very entertaining! I didn't previously know that the author is a man, which was interesting in that he chose to make the main character a woman. I recommend this one to anyone who enjoys thrillers.
---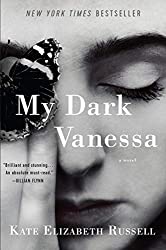 Title: My Dark Vanessa
Author: Kate Elizabeth Russell
Genre: Contemporary
Publisher: Harper Audio, 3/10/20
Source: Scribd
Why I Read It: Heard it was good
My Rating: 4 Stars
My Dark Vanessa was an upsetting book about a difficult topic – a young girl who is so alone and lonely that she is easily groomed and taken advantage of by her English teacher. I listened to the audio of this book and thought the narrator, Grace Gummer, did a wonderful job.
"2000. Bright, ambitious, and yearning for adulthood, fifteen-year-old Vanessa Wye becomes entangled in an affair with Jacob Strane, her magnetic and guileful forty-two-year-old English teacher. 2017. Amid the rising wave of allegations against powerful men, a reckoning is coming due. Strane has been accused of sexual abuse by a former student, who reaches out to Vanessa, and now Vanessa suddenly finds herself facing an impossible choice: remain silent, firm in the belief that her teenage self willingly engaged in this relationship, or redefine herself and the events of her past. But how can Vanessa reject her first love, the man who fundamentally transformed her and has been a persistent presence in her life? Is it possible that the man she loved as a teenager—and who professed to worship only her—may be far different from what she has always believed?"
The language in this book was very poetic and literary, as Vanessa begins to come to terms with what happened to her as a young teen. It definitely will make you understand how this type of abuse occurs and the multiple ways a young woman is traumatized by this type of situation.
---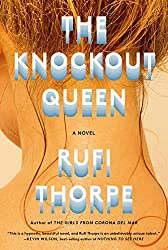 Title: The Knockout Queen
Author: Rufi Thorpe
Genre: Contemporary
Publisher: Knopf Publishing, 4/28/20
Source: Publisher
Why I Read It: Wanted to read by publication date
My Rating: 3 Stars
The publisher of The Knockout Queen reached out to me and I agreed to receive and review a copy. Unfortunately, it was not my type of book, as it was very character driven and didn't fully have a point, in my opinion.
"Bunny Lampert is the princess of North Shore⁠—beautiful, tall, blond, with a rich real-estate-developer father and a swimming pool in her backyard. Michael⁠⁠—with a ponytail down his back and a septum piercing⁠—lives with his aunt in the cramped stucco cottage next door. When Bunny catches Michael smoking in her yard, he discovers that her life is not as perfect as it seems. At six foot three, Bunny towers over their classmates. Even as she dreams of standing out and competing in the Olympics, she is desperate to fit in, to seem normal, and to get a boyfriend, all while hiding her father's escalating alcoholism. Michael has secrets of his own. At home and at school Michael pretends to be straight, but at night he tries to understand himself by meeting men online for anonymous encounters that both thrill and scare him. When Michael falls in love for the first time, a vicious strain of gossip circulates and a terrible, brutal act becomes the defining feature of both his and Bunny's futures⁠⁠—and of their friendship."
I appreciated that the main character is gay, as I don't get to read so many books from that viewpoint. I liked the friendship between Bunny and Michael. The struggle to fit in is well understood, but again, this wasn't a favorite for me this month.
---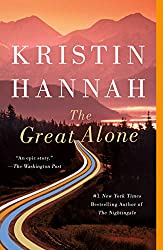 Title: The Great Alone
Author: Kristin Hannah
Genre: Historical Fiction
Publisher: St. Martin's Press, 2/6/18
Source: Little Free Library
Why I Read It: Book Challenge by Erin Category: 2019 SUYB Favorite
My Rating: 4 Stars
Everyone raves about this book, but it was a little slow for me! I spaced this one out over a few weeks by reading about 20 pages a day. This was hard at first but got easier as I got towards the chunk of the story.
"Alaska, 1974. Ernt Allbright came home from the Vietnam War a changed and volatile man. When he loses yet another job, he makes the impulsive decision to move his wife and daughter north where they will live off the grid in America's last true frontier. Cora will do anything for the man she loves, even if means following him into the unknown. Thirteen-year-old Leni, caught in the riptide of her parents' passionate, stormy relationship, has little choice but to go along, daring to hope this new land promises her family a better future. In a wild, remote corner of Alaska, the Allbrights find a fiercely independent community of strong men and even stronger women. The long, sunlit days and the generosity of the locals make up for the newcomers' lack of preparation and dwindling resources. But as winter approaches and darkness descends, Ernt's fragile mental state deteriorates. Soon the perils outside pale in comparison to threats from within. In their small cabin, covered in snow, blanketed in eighteen hours of night, Leni and her mother learn the terrible truth: they are on their own."
Ernt decided to move to Alaska to separate from society in case of disaster – he mentioned a pandemic multiple times! The Alaska setting was amazing. This book contains abuse and is difficult to read in some parts. It is mainly Leni's story of growing up in rural Alaska. I loved the ending.
---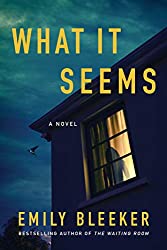 Title: What It Seems
Author: Emily Bleeker
Genre: Thriller
Publisher: Lake Union, 3/17/20
Source: Books Forward
Why I Read It: Wanted to read by publication date
My Rating: 4 Stars
I could not put this one down! It was such a fun read about an abused young woman who runs away from her foster mother and moves in with a YouTube family.
"Adopted by her controlling foster mother at the age of eight, twenty-year-old Tara has seen little of the outside world. Lonely, punished for the slightest offense, her only distraction comes from watching the Feely family's online videos. They're an affectionate vlogging quintet and an internet sensation. Most important, they are Tara's mental refuge. Then the opportunity arises for them to be something more. When Tara accepts an internship with the close-knit clan, they're her escape. Daring to run away, and defying Mother's rules, Tara is welcomed into the loving fold. But the more Tara gets to know them, the more she realizes that not everything is as it seems. As secrets slowly surface, the image of the perfect family begins to crack. For Tara, it's another trap. To claim a life of her own, she'll need a new escape plan. Because as the show's popularity explodes, reaching even more fascinated viewers, Tara can't shake the feeling that Mother is among their ranks. She's watching. She's waiting. She'll never let her go."
I loved the idea of the YouTube family – the Feelys, who run a channel called All The Feels. Tara learns that not everything is what it seems! I gave this 4 stars even though I couldn't put it down because there was one part that I predicted and one unanswered question that I still wonder about!
---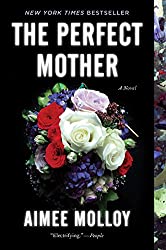 Title: The Perfect Mother
Author: Aimee Molloy
Genre: Thriller
Publisher: Harper, 5/1/18
Source: Half Price Books
Why I Read It: Book Challenge by Erin Category: Female family member
My Rating: 4 Stars
I love books about groups of mom friends keeping secrets! This book is supposed to be turned into a movie produced by Kerry Washington. This was announced ages ago, so we'll see!
"They call themselves the May Mothers—a group of new moms whose babies were born in the same month. Twice a week, they get together in Brooklyn's Prospect Park for some much-needed adult time. When the women go out for drinks at the hip neighborhood bar, they are looking for a fun break from their daily routine. But on this hot Fourth of July night, something goes terrifyingly wrong: one of the babies is taken from his crib. Winnie, a single mom, was reluctant to leave six-week-old Midas with a babysitter, but her fellow May Mothers insisted everything would be fine. Now he is missing. What follows is a heart-pounding race to find Midas, during which secrets are exposed, marriages are tested, and friendships are destroyed."
I used to be in a moms' group that called themselves July mommies – even though my daughter was born in April! Luckily nothing like this happened in my group. I could tell that there was a mislead somewhere in the book, but I didn't figure out what it was. I enjoyed reading about this group of moms and the ways in which they supported one another.
---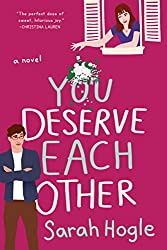 Title: You Deserve Each Other
Author: Sarah Hogle
Genre: Rom com
Publisher: GP Putnam's Sons, 4/7/20
Source: Edelweiss
Why I Read It: Trying to catch up on e-books
My Rating: 3 Stars
I probably should have stopped reading this one but I was told it would get better! The characters were very annoying and not that funny. It was sort of a second chance type romance, as engaged couple Naomi and Nicholas learned to love each other again.
"Naomi Westfield has the perfect fiancé: Nicholas Rose holds doors open for her, remembers her restaurant orders, and comes from the kind of upstanding society family any bride would love to be a part of. They never fight. They're preparing for their lavish wedding that's three months away. And she is miserably and utterly sick of him. Naomi wants out, but there's a catch: whoever ends the engagement will have to foot the nonrefundable wedding bill. When Naomi discovers that Nicholas, too, has been feigning contentment, the two of them go head-to-head in a battle of pranks, sabotage, and all-out emotional warfare. But with the countdown looming to the wedding that may or may not come to pass, Naomi finds her resolve slipping. Because now that they have nothing to lose, they're finally being themselves—and having fun with the last person they expect: each other."
Most of the difficulties Naomi and Nicholas had with each other seemed to stem from his over bearing mom. When they teamed up against her, the story got a little better, but it still wasn't a favorite for me this month.
---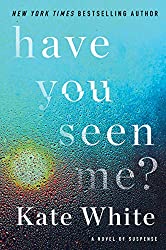 Title: Have You Seen Me
Author: Kate White
Genre: Thriller
Publisher: Harper Paperbacks, 4/28/20
Source: Harper Perennial
Why I Read It: Wanted to read by publication date
My Rating: 4 Stars
Have You Seen Me was a quick read in the "wakes up and doesn't know what happened" genre. Ally loses track of 2 days of her life when she disassociates. She then tries to retrace her own steps to find out what happened.
"On a cold, rainy morning, finance journalist Ally Linden arrives soaked to the bone at her Manhattan office, only to find that she's forgotten her keycard. When her boss shows, he's shocked to see her—because, he explains, she hasn't worked there in five years. Ally knows her name, but is having trouble coming up with much beyond that, though after a trip to the psychiatric ER, she begins to piece together important facts: she lives on the Upper West Side; she's now a freelance journalist; she's married to a terrific man named Hugh. More memories materialize and yet she still can't recall anything about the previous two days. Diagnosed as having experienced a dissociative state, she starts to wonder if it may have been triggered by something she saw. Could she have witnessed an accident—or worse—had something happened to her? Desperate for answers, Ally tries to track where she spent the missing days, but every detail she unearths points to an explanation that's increasingly ominous, and it's clear someone wants to prevent her from learning where those forty-eight hours went. In order to uncover the truth, Ally must dig deep into the secrets of her past—and outsmart the person who seems determined to silence her."
There was a lot of things going on with Ally and everyone in her life seemed suspect, from her husband, to her best friend, to her therapist, her brother, and the detective she hires to help her retrace her steps. This book definitely kept me guessing!
---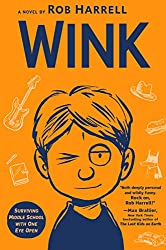 Title: Wink
Author: Rob Harrell
Genre: Middle Grade
Publisher: Dial Books, 3/31/20
Source: Storygram Tours
Why I Read It: Read out loud to the kids
My Rating: 4 Stars
I read this book out loud to my boys since I thought it sounded like something they would enjoy, and they did. Based on his own life, Rob Harrell writes the story of a boy with a rare eye cancer, including illustrations and comics throughout the story.
"Ross Maloy just wants to be a normal seventh grader. He doesn't want to lose his hair, or wear a weird hat, or deal with the disappearing friends who don't know what to say to "the cancer kid." But with his recent diagnosis of a rare eye cancer, blending in is off the table. "
This was a great book for a read aloud, although the boys insisted on sitting right on top of me so they could see the illustrations! It deals with emotions, bullying, and middle school life, including a situation most kids won't experience, but is relatable by the way Ross learns to cope through his music.
---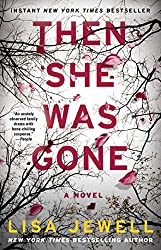 Title: Then She Was Gone
Author: Lisa Jewell
Genre: Thriller
Publisher: Atria Books, 4/17/18
Source: Swap
Why I Read It: Book Challenge by Erin Category: Flowers on the cover
My Rating: 5 Stars
I've been wanting to read this book forever and it lived up to my expectations! I really liked the way we hear from various points of view in interesting ways. Some of the story wasn't entirely surprising, but I liked the way it was written.
"Ellie Mack was the perfect daughter. She was fifteen, the youngest of three. Beloved by her parents, friends, and teachers, and half of a teenaged golden couple. Ellie was days away from an idyllic post-exams summer vacation, with her whole life ahead of her. And then she was gone. Now, her mother Laurel Mack is trying to put her life back together. It's been ten years since her daughter disappeared, seven years since her marriage ended, and only months since the last clue in Ellie's case was unearthed. So when she meets an unexpectedly charming man in a café, no one is more surprised than Laurel at how quickly their flirtation develops into something deeper. Before she knows it, she's meeting Floyd's daughters—and his youngest, Poppy, takes Laurel's breath away. Because looking at Poppy is like looking at Ellie. And now, the unanswered questions she's tried so hard to put to rest begin to haunt Laurel anew. Where did Ellie go? Did she really run away from home, as the police have long suspected, or was there a more sinister reason for her disappearance? Who is Floyd, really? And why does his daughter remind Laurel so viscerally of her own missing girl?"
This was basically a one day read for me, although I finished it after midnight! Everything came together at the end in a satisfying way. I definitely recommend this one to thriller fans!
---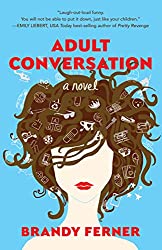 Title: Adult Conversation
Author: Brandy Ferner
Genre: Contemporary
Publisher: She Writes Press, 5/5/20
Source: Books Forward
Why I Read It: Wanted to read by publication date
My Rating: 5 Stars
Adult Conversation was a hilarious look at motherhood and stay at home mom life. I could so identify with April's feelings on loving your children and yet needing space at the same time.
"April is a thoughtful yet sarcastic mother of two who tries her best to be a caring, connected mom in a middle-class culture where motherhood has become relentless. April rages at modern motherhood's impossible pressures, her husband's 'Dad privilege,'and her kids' incessant snack requests. She wants to enjoy motherhood, but her idealist vision and lived experience are in constant conflict with one another. Is she broken―or is motherhood? Desperate for an answer, she seeks out a therapist, and lands with an unexpected woman whose validation and wisdom gives April the clarity to reclaim herself and even start designing clothes―her pre-motherhood passion. But when the ever-elusive babysitter cancels last-minute, April finds herself back at square one. She seeks guidance, but her therapist is now dealing with her own crumbling marriage―and instead of counseling April, she convinces her to speed off to Las Vegas with her to help catch her husband cheating. With a little weed, alcohol, and topless pool hopping, plus a male stripper and some much-needed autonomy, the two find lost pieces of themselves that motherhood swallowed up. But neither one is prepared for how tested―and tempted―they will be, or for the life-altering choices their journey will force them to make."
My favorite part of this book was when April's husband jets off to work on a Saturday without once worrying about needing a sitter. Meanwhile, when April wants to see a therapist, she has to worry about what she'll do with her children. So when her friend asks her to come to Vegas for the night, she does! And her husband has the nerve to say he was supposed to go out with a friend for his friend's birthday. So find a sitter! Any mom of young children should appreciate this book.
---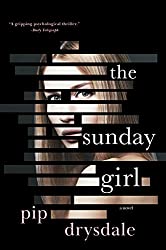 Title: The Sunday Girl
Author: Pip Drysdale
Genre: Thriller
Publisher: Sourcebooks Landmark, 5/19/20
Source: Publisher
Why I Read It: Wanted to read by publication date
My Rating: 4 Stars
This thriller reminded me of some other books I've read in the past where the main character is looking for revenge. I was cheering for Taylor even though her thirst for revenge did lead to her further problems!
"Taylor Bishop is hurt, angry, and wants to destroy Angus Hollingsworth in the way he destroyed her: 'Insidiously. Irreparably. Like a puzzle he'd slowly dissembled, stolen a couple of pieces from, and then discarded, knowing that nobody would ever be able to put it back together ever again.' So Taylor consults The Art of War and makes a plan. Then she takes the next irrevocable step – one that will change her life forever. Things start to spiral out of her control – and The Sunday Girl becomes impossible to put down. It's a tale of love gone wrong…and revenge done right."
This book contains details of abuse in a relationship, including emotional abuse. There is foreshadowing that shows you the choices we make effect the things that occur throughout the story.
---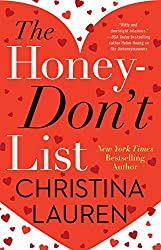 Title: The Honey Don't List
Author: Christina Lauren
Genre: Rom Com
Publisher: Simon & Schuster Audio, 3/24/20
Source: Scribd
Why I Read It: Buddy Read on Instagram
My Rating: 4 Stars
This wasn't my favorite Christina Lauren, but it was cute and a fun one to listen to. Carey and James are assistants to a famous design couple who many say remind them of Chip and Joanna.
"Carey Duncan has worked for home remodeling and design gurus Melissa and Rusty Tripp for nearly a decade. A country girl at heart, Carey started in their first store at sixteen, and—more than anyone would suspect—has helped them build an empire. With a new show and a book about to launch, the Tripps are on the verge of superstardom. There's only one problem: America's favorite couple can't stand each other. James McCann, MIT graduate and engineering genius, was originally hired as a structural engineer, but the job isn't all he thought it'd be. The last straw? Both he and Carey must go on book tour with the Tripps and keep the wheels from falling off the proverbial bus. Unfortunately, neither of them is in any position to quit. Carey needs health insurance, and James has been promised the role of a lifetime if he can just keep the couple on track for a few more weeks. While road-tripping with the Tripps up the West Coast, Carey and James vow to work together to keep their bosses' secrets hidden, and their own jobs secure. But if they stop playing along—and start playing for keeps—they may have the chance to build something beautiful together…"
Carey has dystonia, which makes it hard for her to use her hands. This is not something I have read about before. Within the book are excerpts from the book on marriage that the Tripps have written, as well as tweets and forum discussions about them. I enjoyed those additions. I will say that Melissa was an abusive boss towards Carey, which was frustrating to read about! In my buddy read group, someone said it was obvious that Carey and James would end up together. Well yes, that's what happens in romances!
---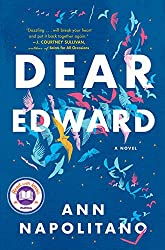 Title: Dear Edward
Author: Ann Napolitano
Genre: Contemporary
Publisher: Dial Press, 1/6/20
Source: Book of the Month
Why I Read It: Buddy Read on Instagram
My Rating: 5 Stars
Dear Edward was my December Book of the Month pick and I finally got around to reading it! I loved it. You might not think a story about a sole survivor of a plane crash would be heartwarming and beautiful, but it was!
"One summer morning, twelve-year-old Edward Adler, his beloved older brother, his parents, and 183 other passengers board a flight in Newark headed for Los Angeles. Among them are a Wall Street wunderkind, a young woman coming to terms with an unexpected pregnancy, an injured veteran returning from Afghanistan, a business tycoon, and a free-spirited woman running away from her controlling husband. Halfway across the country, the plane crashes. Edward is the sole survivor. Edward's story captures the attention of the nation, but he struggles to find a place in a world without his family. He continues to feel that a part of himself has been left in the sky, forever tied to the plane and all of his fellow passengers. But then he makes an unexpected discovery—one that will lead him to the answers of some of life's most profound questions: When you've lost everything, how do you find the strength to put one foot in front of the other? How do you learn to feel safe again? How do you find meaning in your life?"
The book covers Edward's life after the crash, from age 12-18, and in between are stories of the others who were on the plane with him. Edward has to deal with loss, trauma, and a lot of guilt, but through his relationship with his aunt and uncle who take him in and his new next door neighbor Shay, he grows and thrives. It was wonderful to see how people connected to the victims effect Edward and how he in turn effects them.
---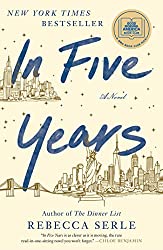 Title: In Five Years
Author: Rebecca Serle
Genre: Contemporary
Publisher: Simon & Schuster Audio, 3/10/20
Source: Scribd
Why I Read It: Heard a lot of good things
My Rating: 5 Stars
This book was my fastest audio listen so far. I couldn't stop! It seems like a lot of books lately have had a similar premise that involves dreams or premonitions that appear to be true or eventually come true. I really liked how this book put a spin on that technique. Dannie has a 5 year plan but then she has a glimpse at her future – an hour's worth – and it's not at all what she was expecting. And this book doesn't progress as you expected either.
"Dannie Kohan lives her life by the numbers. She is nothing like her lifelong best friend—the wild, whimsical, believes-in-fate Bella. Her meticulous planning seems to have paid off after she nails the most important job interview of her career and accepts her boyfriend's marriage proposal in one fell swoop, falling asleep completely content. But when she awakens, she's suddenly in a different apartment, with a different ring on her finger, and beside a very different man. Dannie spends one hour exactly five years in the future before she wakes again in her own home on the brink of midnight—but it is one hour she cannot shake. In Five Years is an unforgettable love story, but it is not the one you're expecting."
One thing that I knew going into this was that it would be a tear jerker, and it was! The friendship between Dannie and Bella is amazing and you come to love them both. I also loved that Dannie is Jewish but I found it funny that her boyfriend's name is David Rosen. That must be the number one Jewish name – the same as Josh Malina's character in Scandal! I loved this book and I hope to read Rebecca Serle's previous book The Dinner List soon as well.
---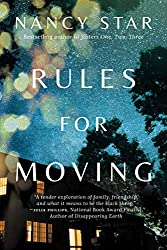 Title: Rules For Moving
Author: Nancy Star
Genre: Contemporary
Publisher: Lake Union, 5/19/20
Source: Publisher
Why I Read It: Wanted to read by publication date
My Rating: 4 Stars
Rules For Moving is a story about a family with secrets, who would relocate in order to escape their problems. It takes place in New York City, New Jersey, and Martha's Vineyard.
"To the outside world, beloved advice columnist Lane Meckler has all the answers. What no one knows is that she also has a secret: her life is a disaster, and it's just gotten worse. Her husband, whom she was planning to leave, has died in a freak accident. Her six-year-old son, Henry, has stopped speaking to everyone but her. Lane's solution? Move. Growing up, that was what her family did best. But when she and Henry pack up and leave, Lane realizes that their next home is no better, and she finally begins to ask herself some hard questions. What made her family move so often? Why has she always felt like an outsider? How can she get Henry to speak? On a journey to help her son find his voice, Lane discovers that somewhere along the way she lost her own. If she wants to help him, she'll need to find the courage to face the past and to speak the truth she's been hiding from for years."
While most of the book is narrated by Lane, there were a few chapters narrated by Henry. He is a great artist and is able to read people's faces. I found him an intriguing character and I appreciated a small look at the way the world treats kids who can't communicate in typical ways. Lane frustrated me a bit as she didn't realize exactly when Henry stopped talking. This was an interesting family drama.
---
In conclusion, in April I read 23 books, 22 of which are reviewed in this post. This month I read 15 print books, 5 e-books, and 3 audio books. How do I read so much? I just read! Pretty much whenever I have a free moment, I'm reading. My favorite books this month were Dear Edward and In Five Years.
Have you read any of these books or do you want to? What have you been reading lately?