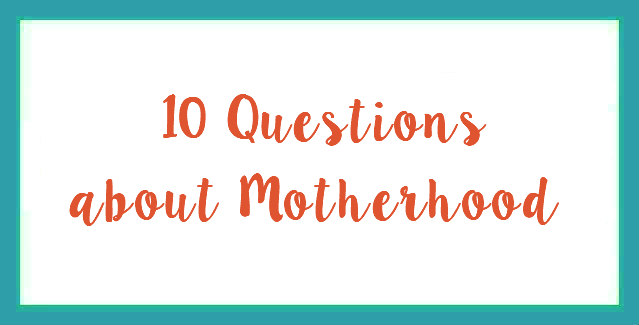 Today I'm linking up with Leslie for her 10 on the 10th link up and sharing the answers to her 10 questions about motherhood. I'm doing this a few days early! This month the 10th actually falls on Mother's Day, so Happy Mother's Day in advance to all my mom readers and friends!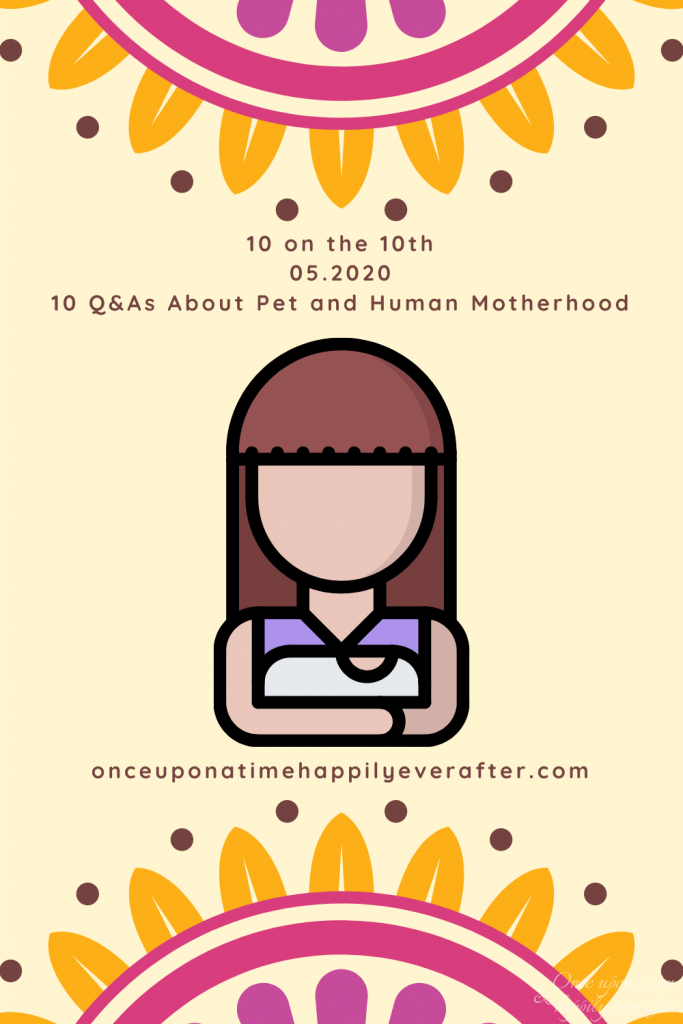 1. Did you have pets or siblings as a child? Do you have pets or children at home now? If so, tell us more about them.
I have one younger brother. Growing up, we had a miniature schnauzer named Julie. She was my big sister and sadly she died when I was 12. I currently don't have pets, although all of us besides my husband want to get a dog. I have three kids who are 15, almost 13, and 9.5.
2. When did you first own a pet that you were pretty much responsible for? What was the pet and how did you come to own it? What age were you when you became a mommy for the first time? How many pets and children have you had as an adult?
If you count fish, I got one in college that I named Captain Jack. At spring break, I moved it into my (at the time future) sister-in-law's fish tank and it grew and lived for awhile there. I had other fish later and we got a Scottish Terrier when we moved into a house. I was 26 when my first child was born.
3. What is your favorite type of pet? Have your pets been rescued? Found? Purchased? Purebred or Heinz 57? Are your children biological or adopted?
Dogs are my favorite. I bought mine from a breeder. I would like to adopt a pet now.
4. If you have children, did you deliver them naturally or with pain meds or by C-section? Have you ever helped a pet have babies? If you adopted a baby, how old was it when you brought it home?
I had three unplanned and unwanted c-sections.
5. Tell us about pets you have had as babies. Have you raised a litter from birth? Have you had to bottle feed an animal? Did you breast feed or bottle feed or pump for your human babies?
My dog was 5 months when we got him. He was the last of his siblings left in his litter because his breeder was going to keep him at first. I breast fed my babies.
6. Have you potty trained animals or babies? If both, which was harder? Did you use diapers with your pets? Cloth diapers or disposable diapers with your babies?
Potty training my kids was my least favorite part of parenting. It was so frustrating. I used disposable diapers with my older two but partially cloth with the youngest. My brother has a dog who wears diapers!
7. Taken pet training classes with your fur babies or prenatal and parenting classes for your human babies? Homeschool or public school or private school for your children?
We did take my dog to training classes but he didn't learn a lot. I took prenatal classes when I was pregnant with my first. I never took a parenting class. I send my kids to private school, although Gabbie is switching to public next year.
8. How did you determine names for your pets? What is the significance of your children's names? If you could pick another name for yourself, would you? What would it be?
I love names! My dog was named Rudy because my mom used to call my dog growing up Rootie Kazootie. My kids are named after family members, not their same names but variations. Gabbie is named after my grandfather and Dave's grandmother, Zachary is named after Dave's uncle (his middle name), and Simon is named after my grandmother and my uncle, plus my mother-in-law's cousin.
9. Ever traveled with your pets? If so, how and when? If you have children, did you travel with them as babies? Did you use daycare for your pets or children? Play dates? Doggie parks? Do you take your pets to stores and restaurants with you? Your children??
Rudy would come with us to family, and when we moved he had to travel with us too. We have traveled with our kids since they were very young. I did not use doggie day care, but did go to the dog park and had a doggie play date once. My kids went to preschool – Gabbie went to day care because I was working then. I never took my dog to a restaurant or a store besides the pet store, but my kids went to all of them!
10. What is one lesson you have learned or one take away from being a pet owner and/or parent?
My best advice that I learned was to trust yourself. All the people will try to give you all the advice, and it often conflicts with advice from others. You have to take what you can use and learn from how things work for you and for your children individually.
These were some great and fun questions to answer! Join in and link up with Leslie on Sunday!