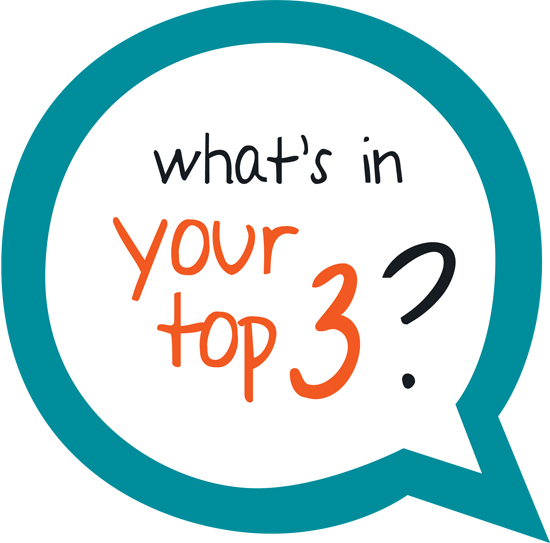 Thanks again to Steph for writing these prompts! Here is her most recent Top 3 post. I find these lists of top 3s to be fun so I'm joining in again this month!
These are my Top 3…
Three things I like about January:
New year, new start
Snow days, only if there aren't too many and they are necessary
Three day weekend for MLK Day and Dave is off too
Three things I like about February:
Getting closer to spring
Short month
Celebrating love
Three vegetables I eat the most:
Lettuce
Cauliflower
Chick Peas
Three grocery items I buy every week:
I usually try to get more than a week's worth of things but…
Whatever snacks the kids are out of
Eggs
Some type of vegetables
Three things we go through like crazy in my house:
Cauliflower
Snacks
Bagels
Three things I always have time for:
Coffee
Reading
My kids
Three things I never have time for:
Errands that take forever
People that want me to post things on my blog without offering payment
Sick kids
Now tell me if we have any of these things in common!