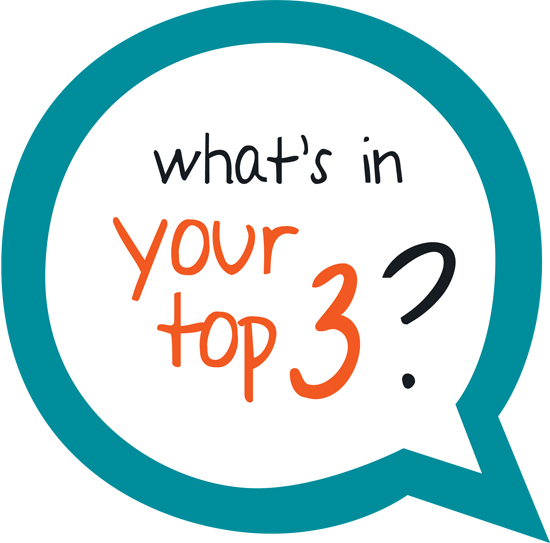 Thanks again to Steph for writing these prompts! I think she should make this into a monthly link up, don't you? Here is her most recent Top 3 post. I find these lists of top 3s to be fun so I'm joining in again this month!
These are my Top 3…
Things I'm looking forward to before the end of the month:
Seeing my parents, brother, sister-in-law, niece, and nephew
Eating Thanksgiving dinner
Spending Thanksgiving vacation at home
Things I'm happy with:
Having this post idea for today since I'm still not ready to skip post days
That my friend / former roommate is going to be in Florida at the same time as us again
My reading life
Things I don't understand:
How people can be so concerned with the way other people live their lives
Why my light bulbs always burn out
How authors write fantasy
Things I love to eat on Thanksgiving:
Stuffing
Turkey
Pie
Things I need from the store:
Tons of vegetables for Thanksgiving
Soap, mousse, and conditioner
A few books to send in a swap I'm doing
Things I don't like to do:
Go shopping in a ton of stores in one day
Make phone calls
Worry
Things I've said out loud to strangers this week:
Thank you
Sorry
No, I'm just hanging out
Things that smell good in this season:
Cinnamon
Leaves
Pumpkin pie
Now tell me if we have any of these things in common!