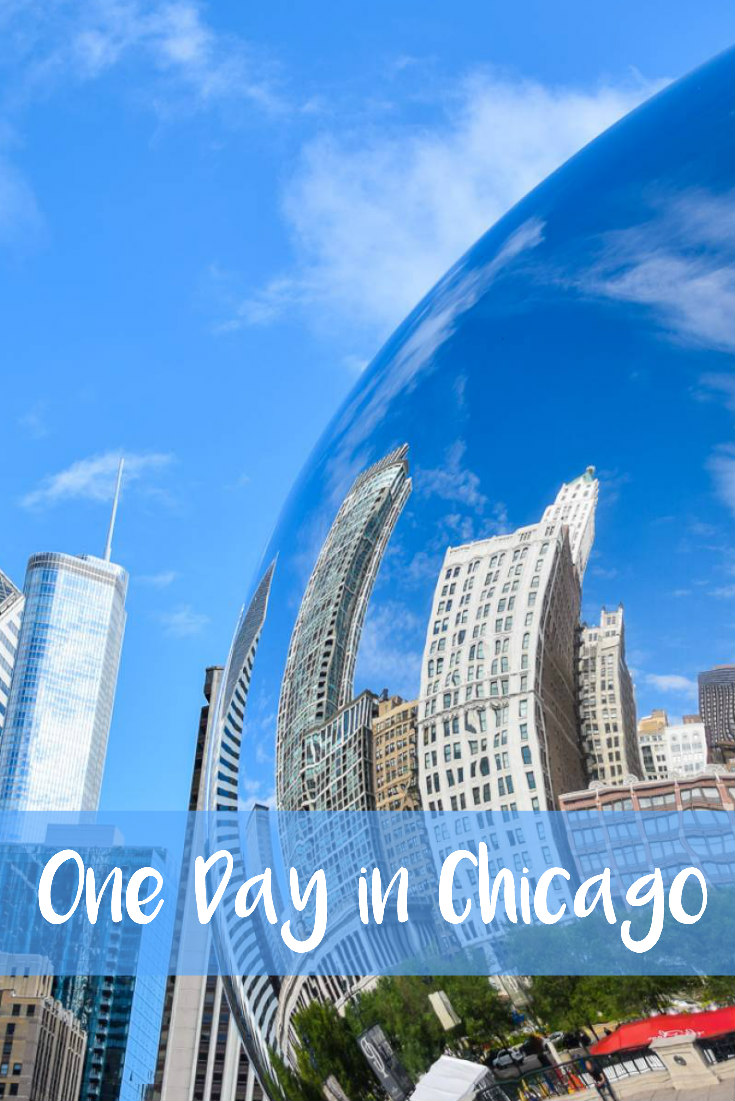 As I've mentioned, when we visited Zachary at camp visiting day, we drove to Chicago first. We drove there on Sunday and stayed there until Monday afternoon, when we continued on until Milwaukee. We didn't have a lot of time in the city, but we still got to walk around and see some of our favorite Chicago locations.
Our first stop was to eat at one of our favorite Chicago restaurants, Milt's BBQ. I didn't take pictures of the food, but we did walk around a bit near there because I saw some fun things I wanted photos of!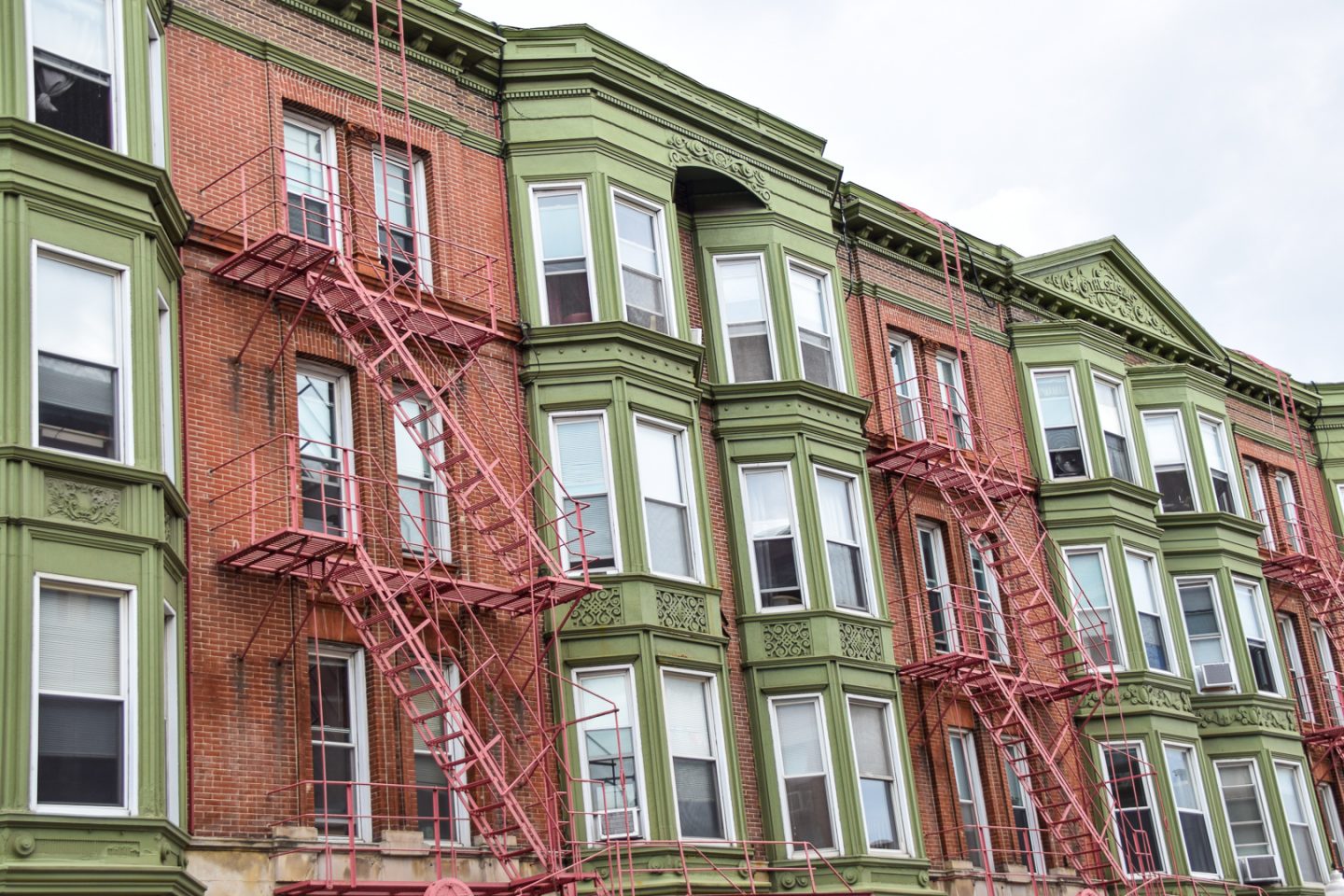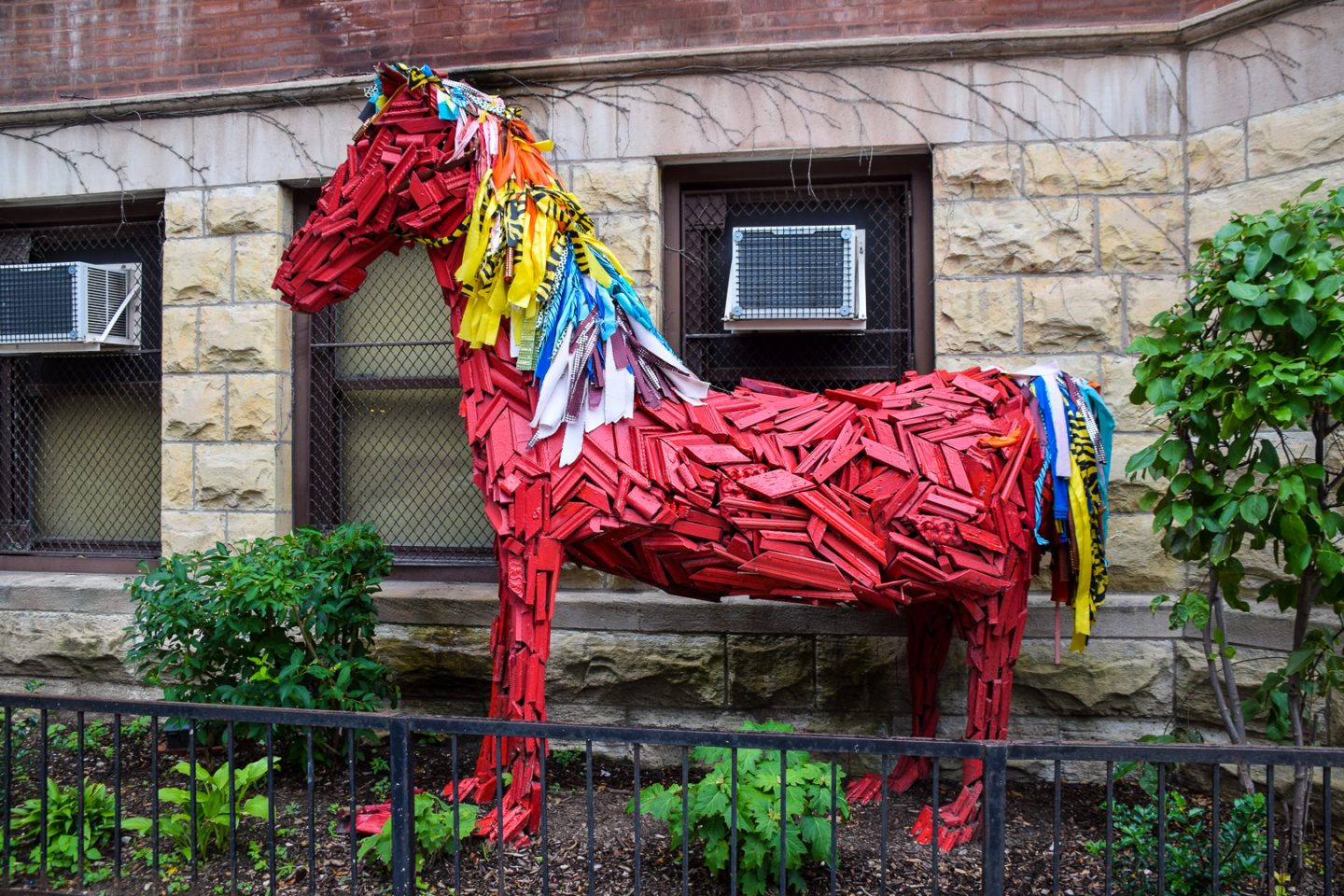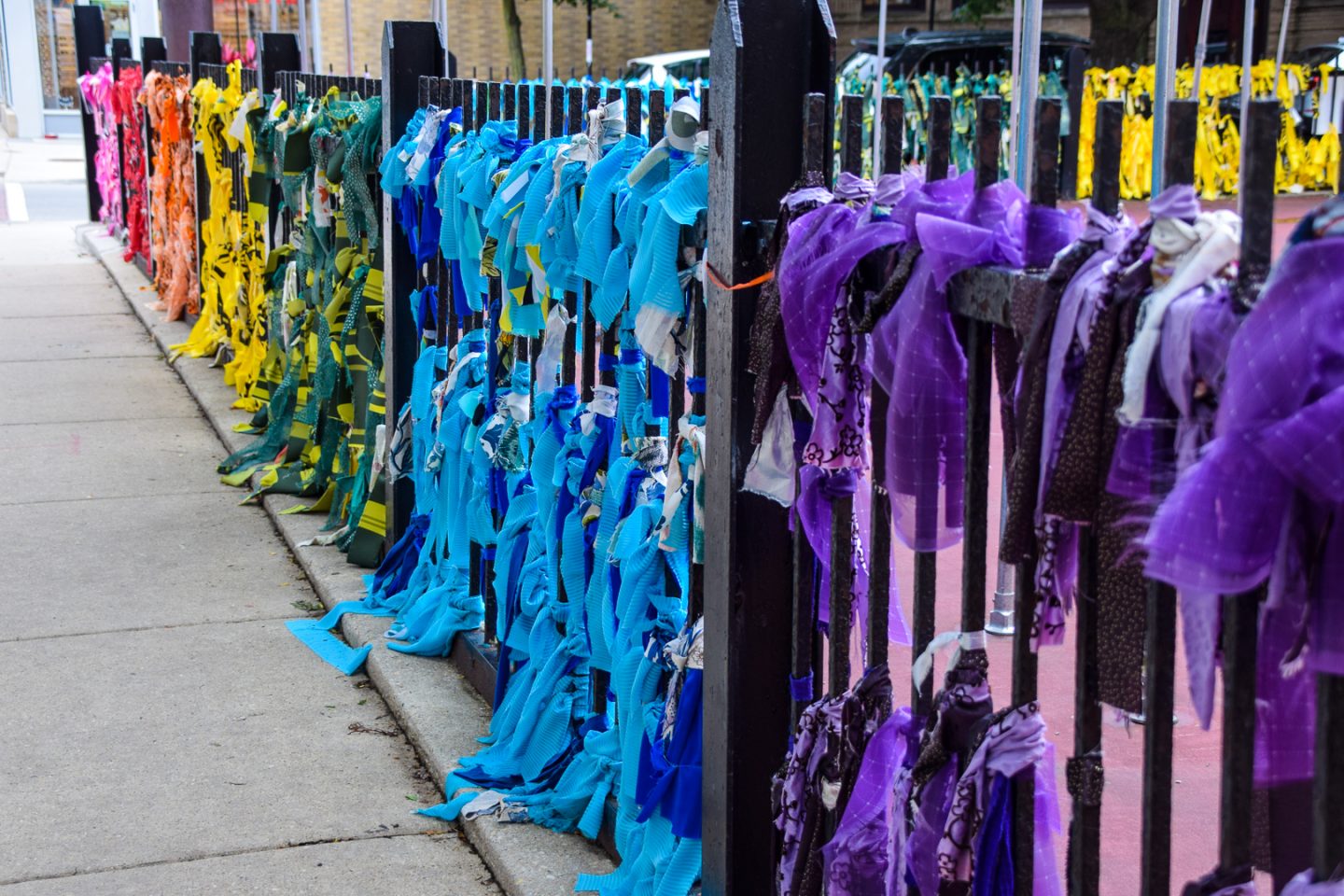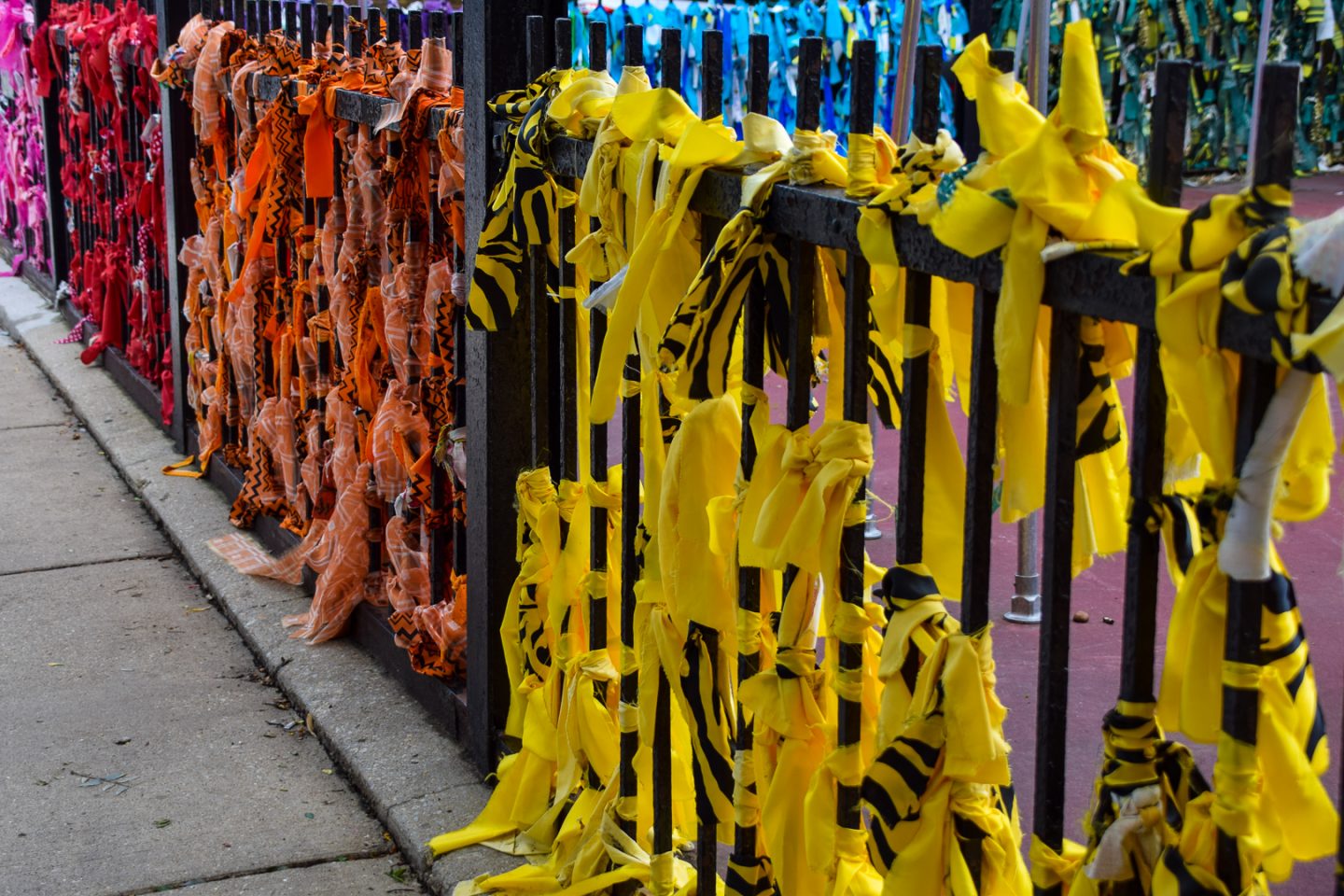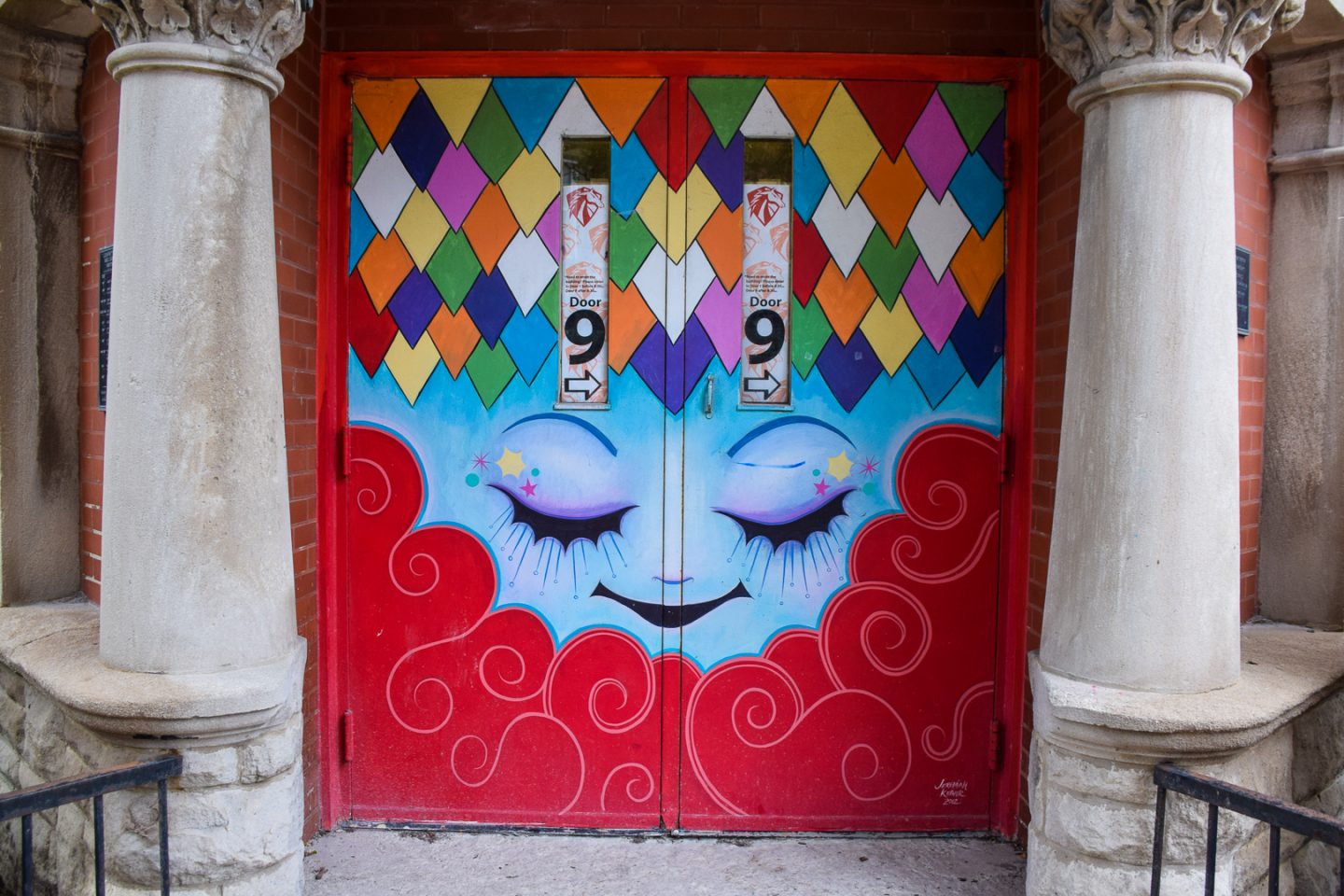 Next we headed to the hotel. We stayed at the London House (a Hilton property) which was centrally located on Michigan Ave. We took a walk along the river.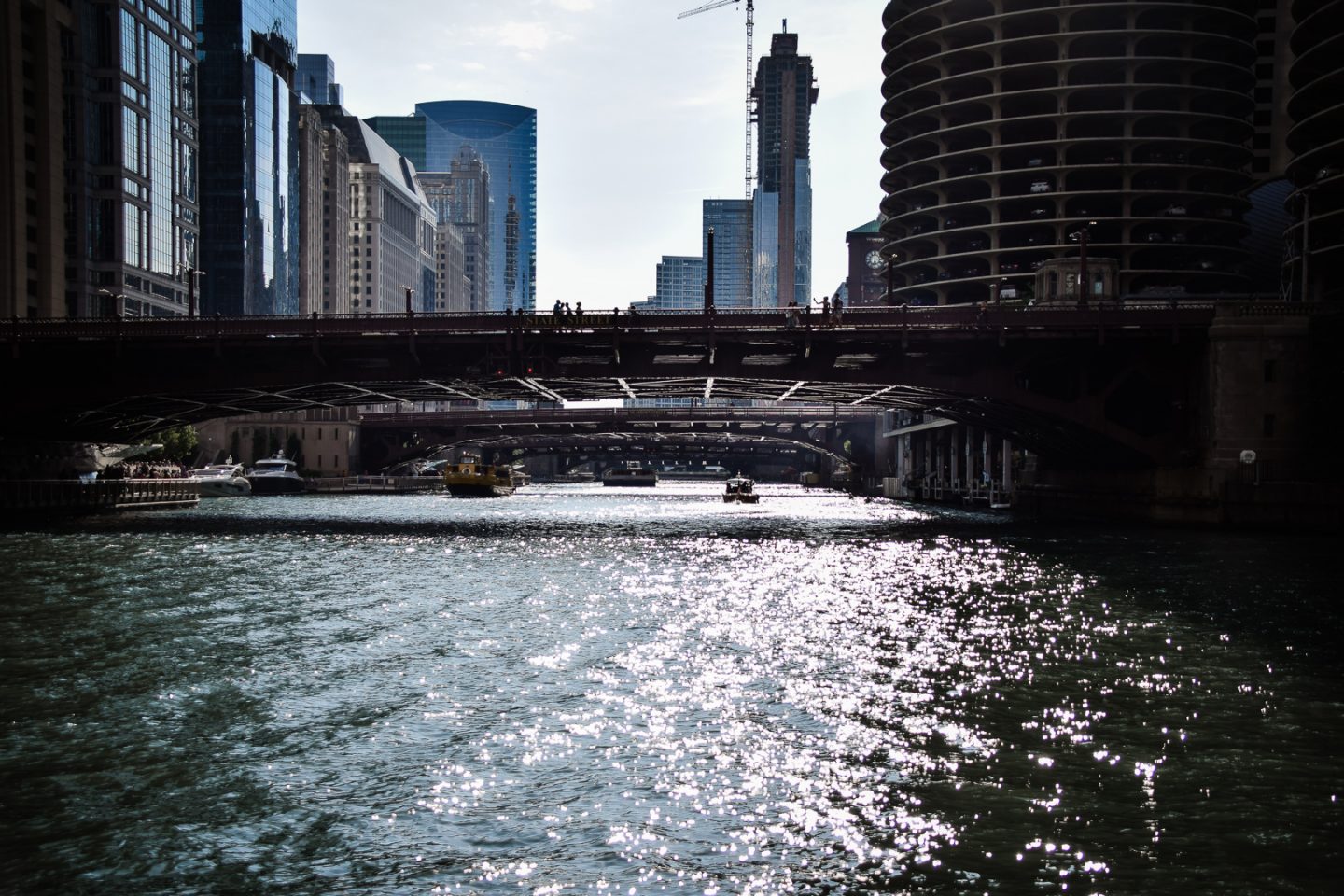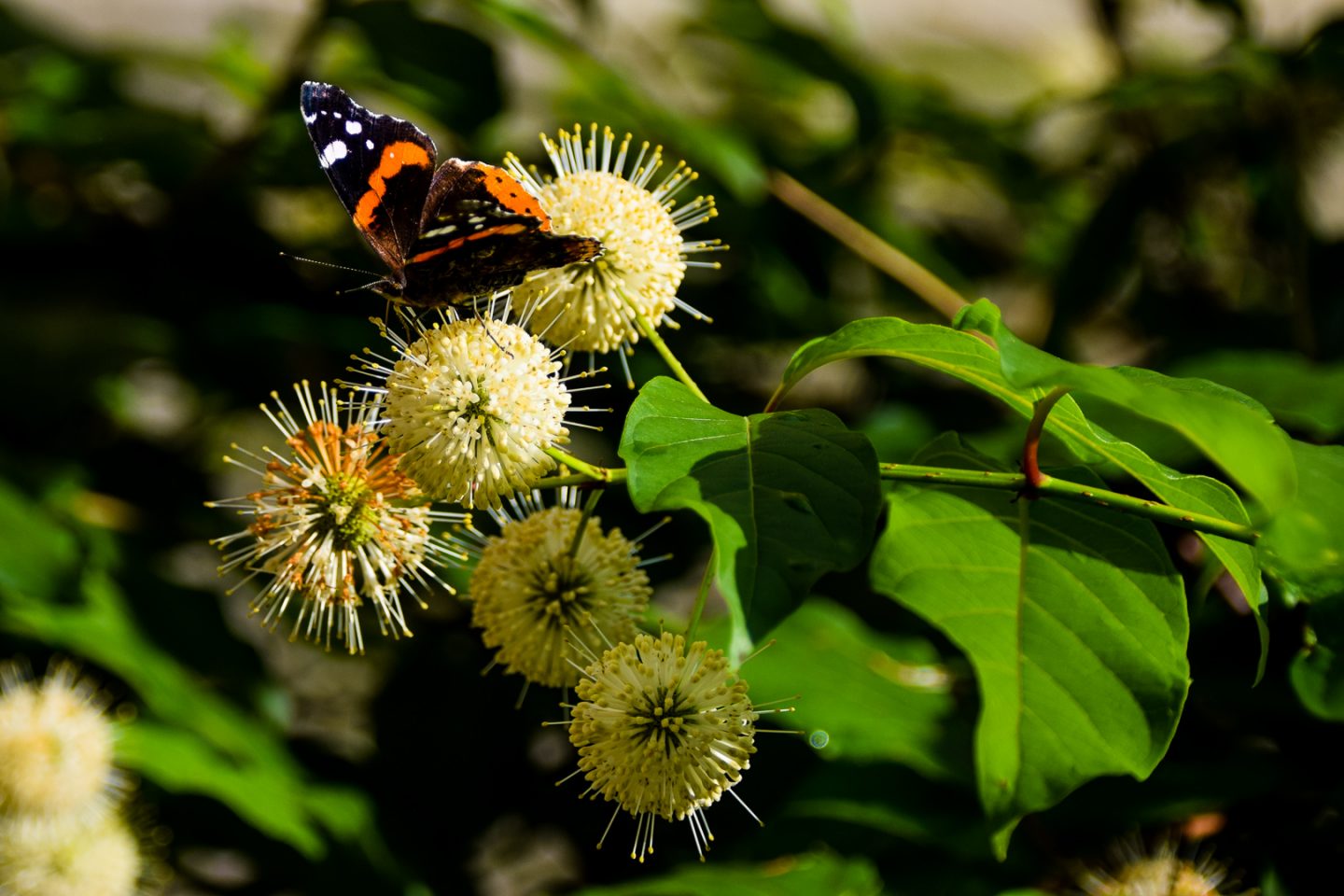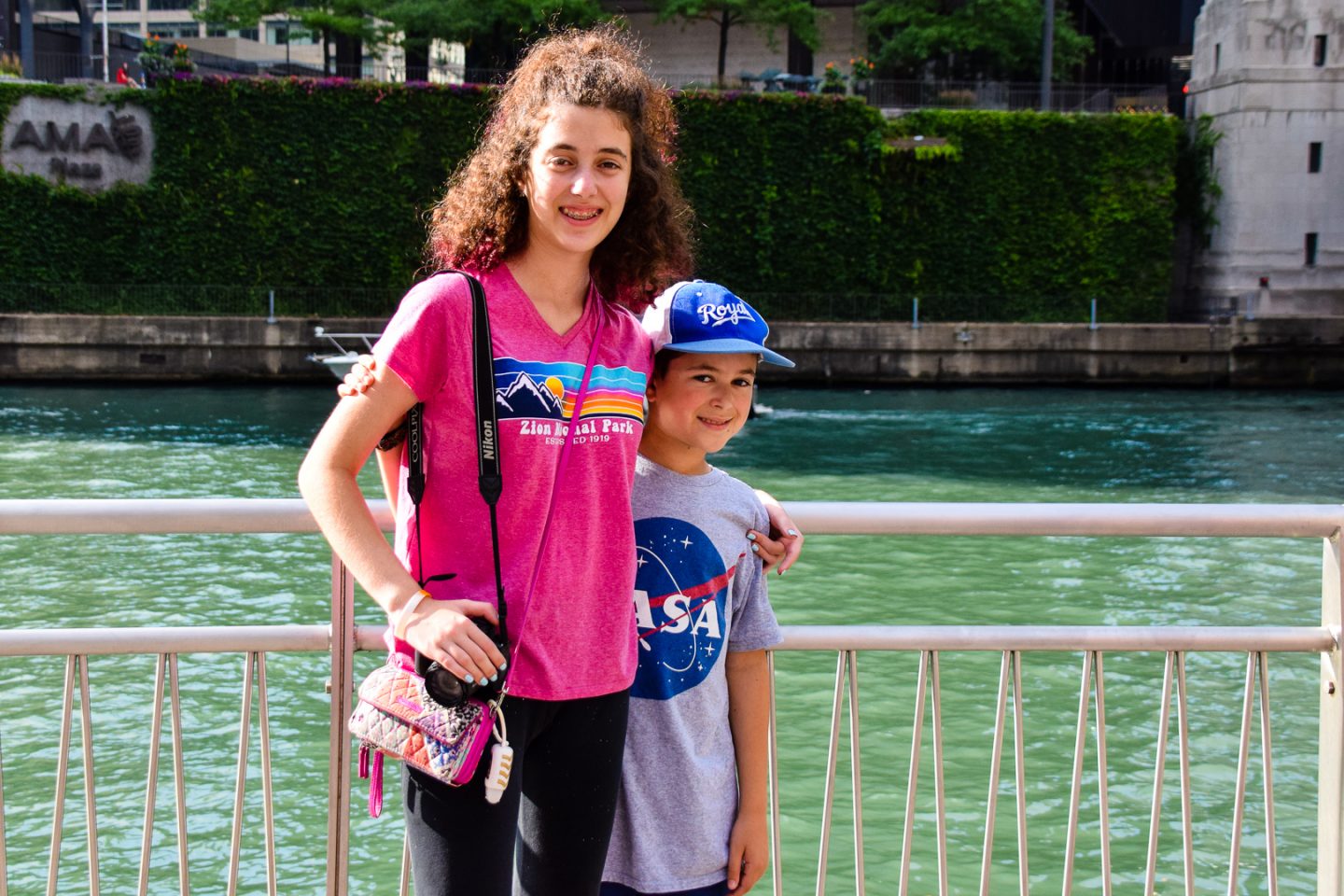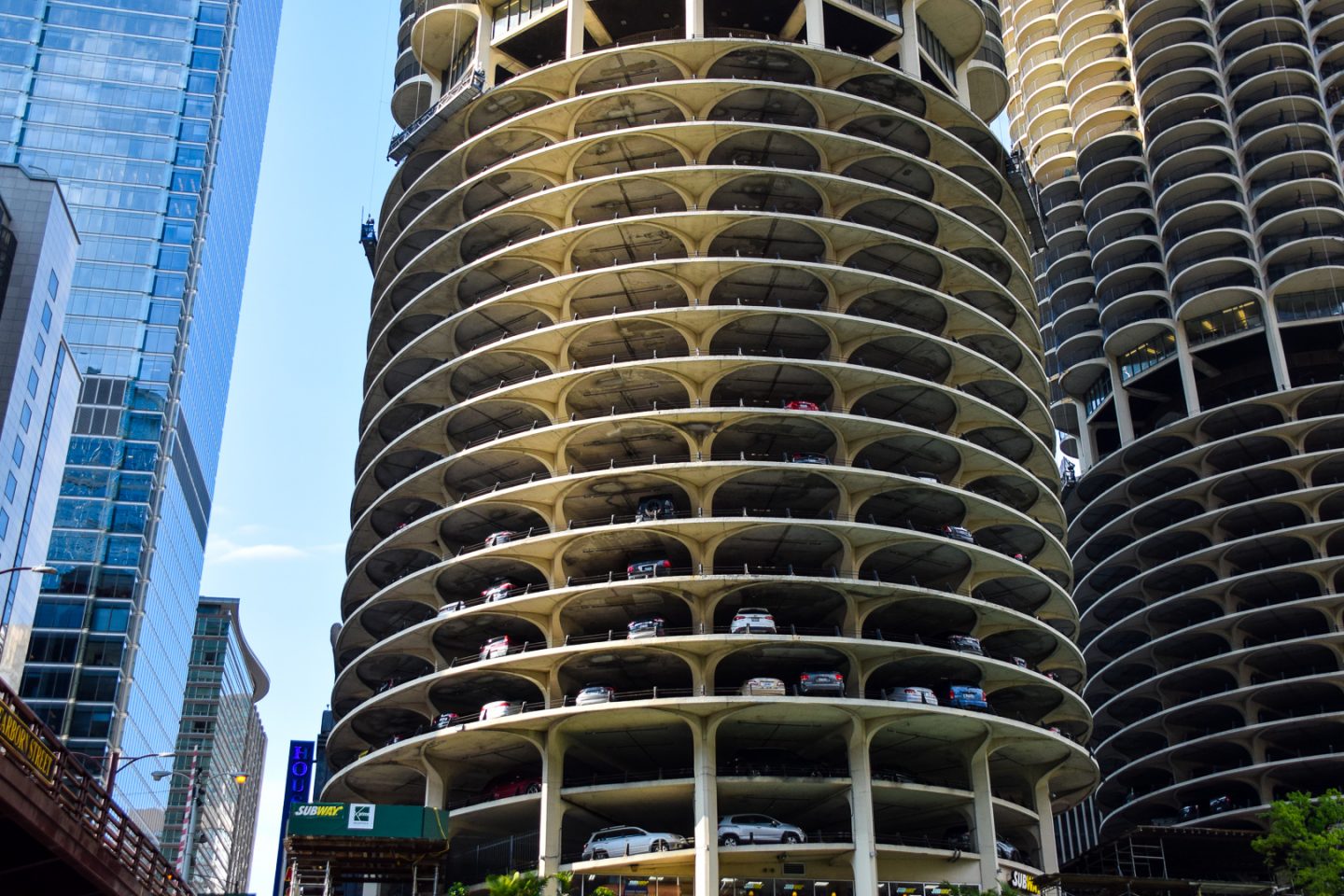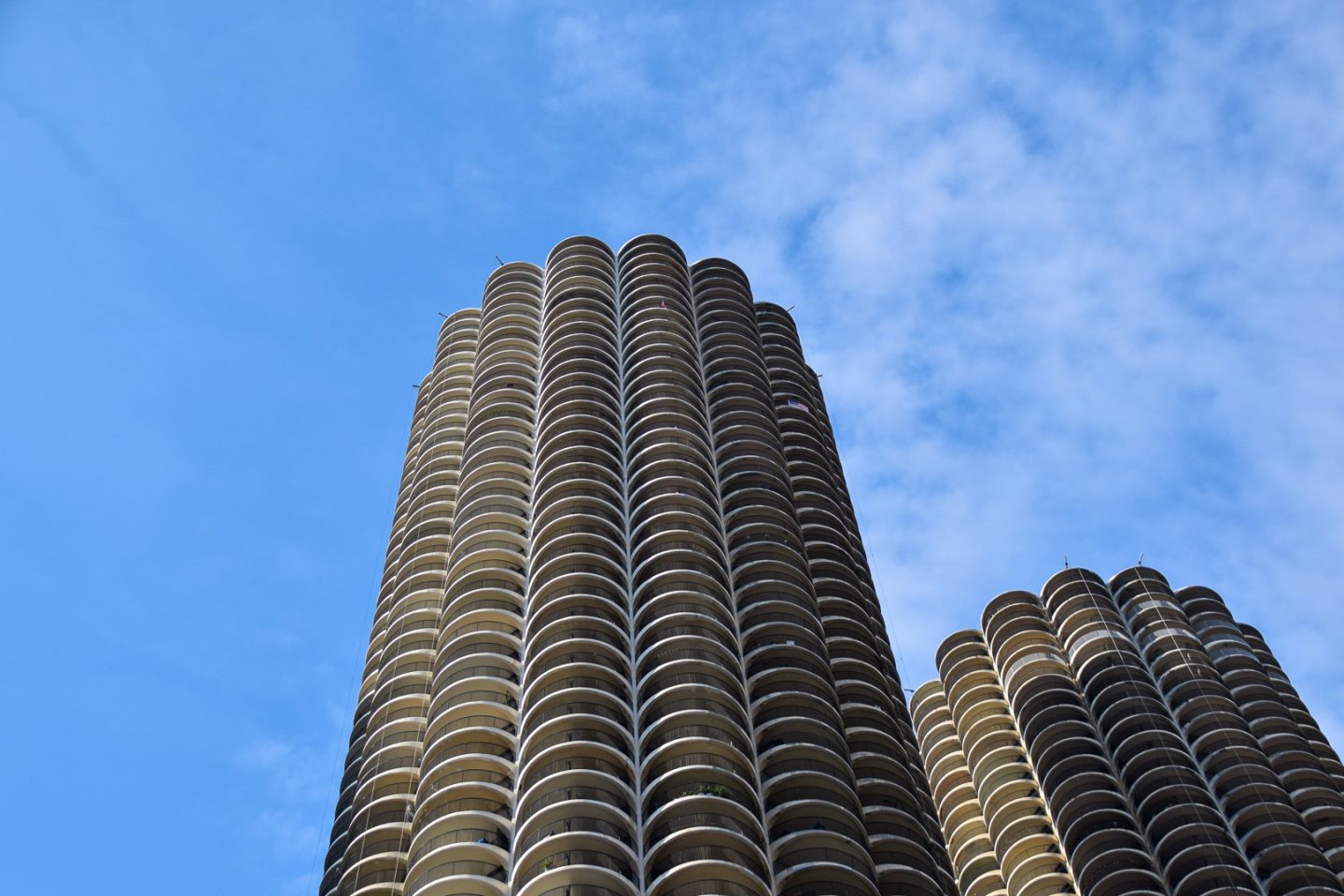 This is the roof of our hotel as seen from below.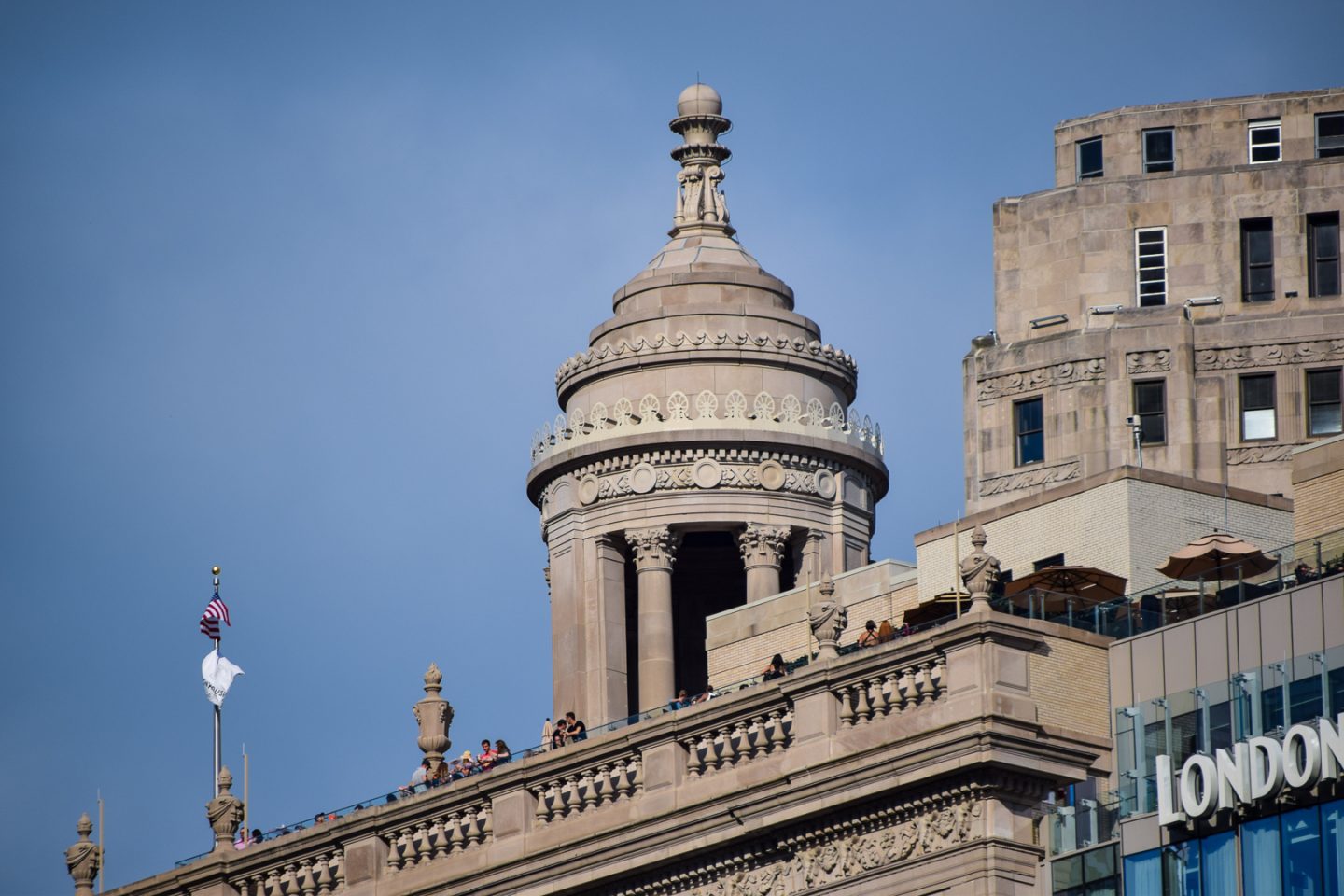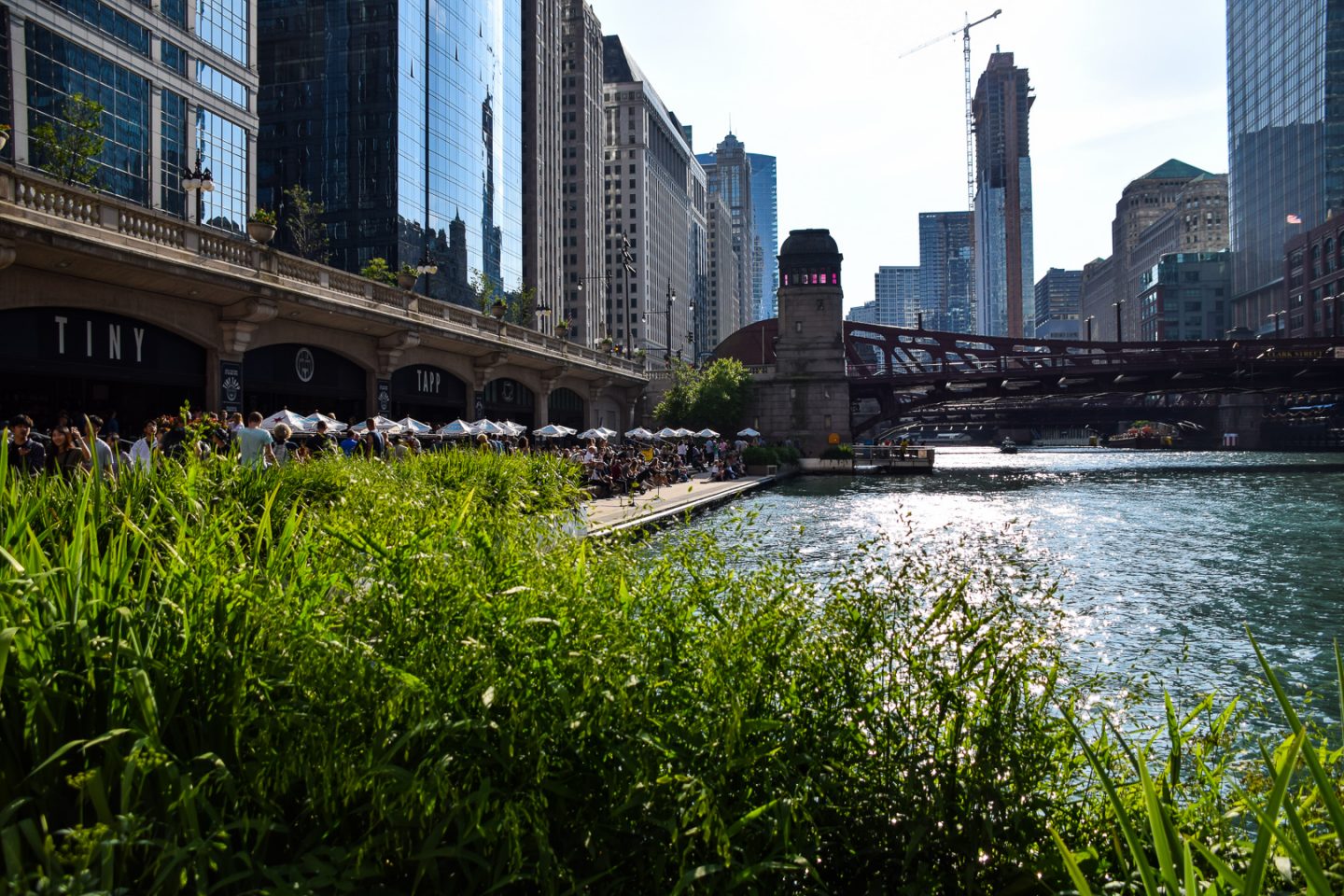 We took the shuttle to Navy Pier.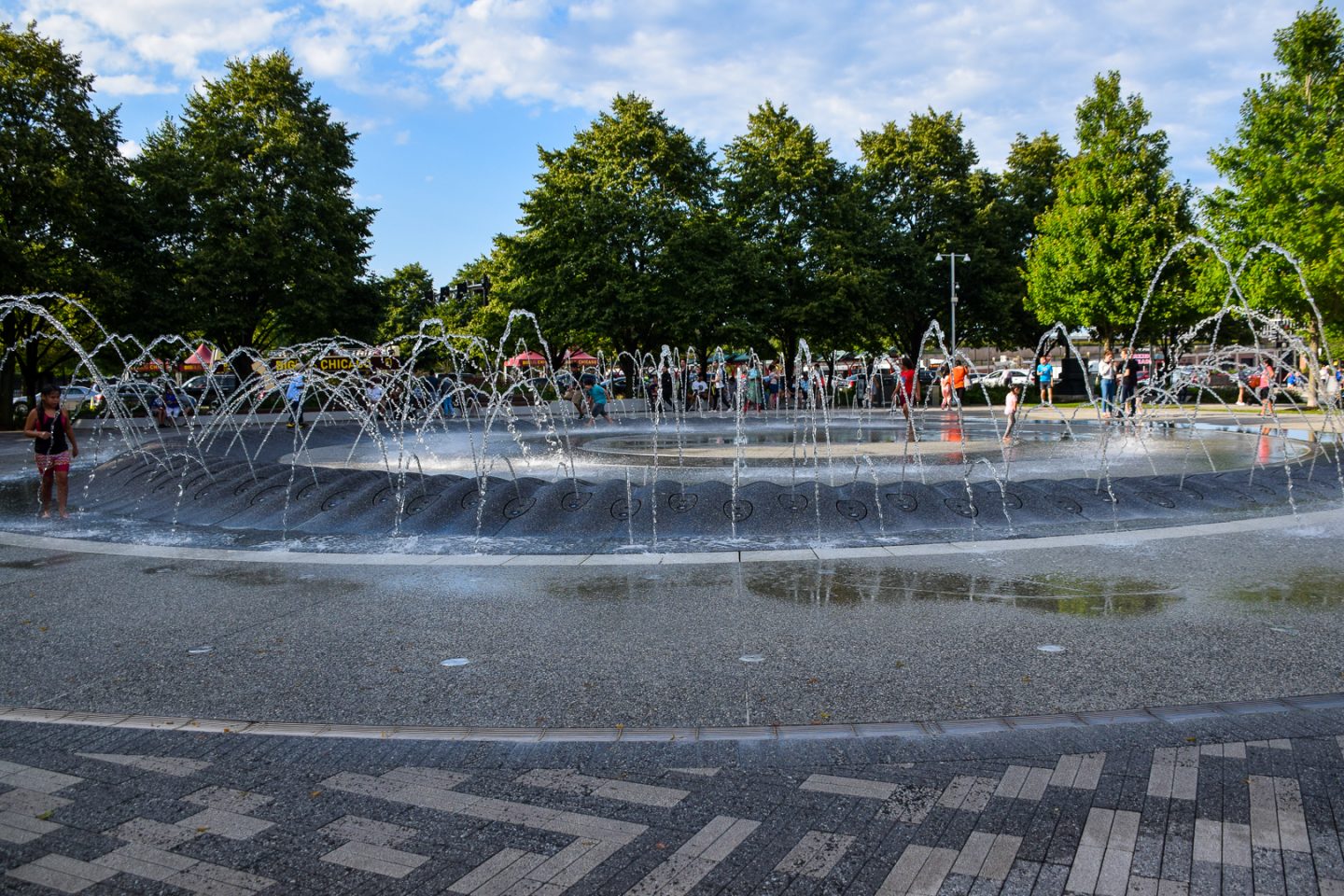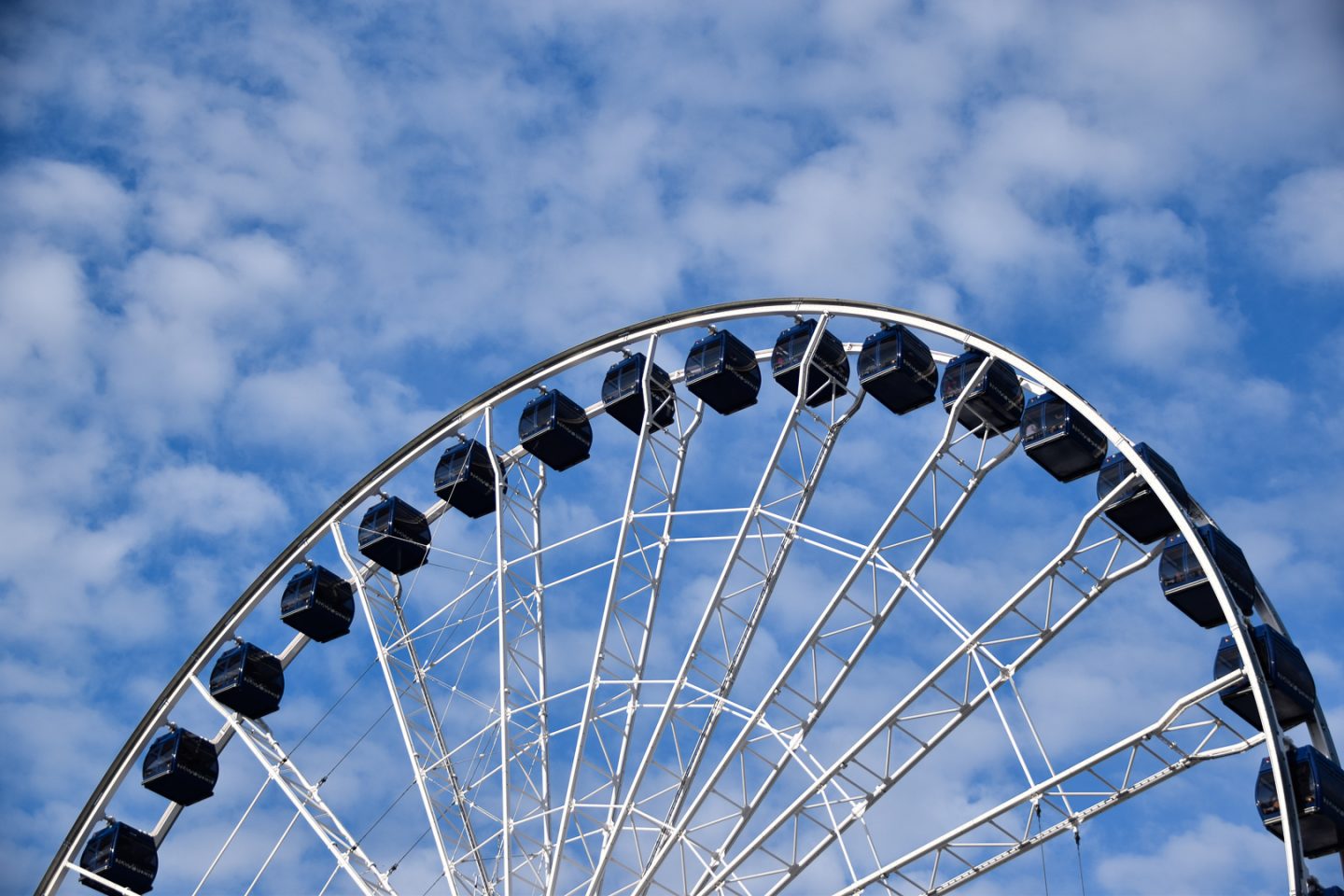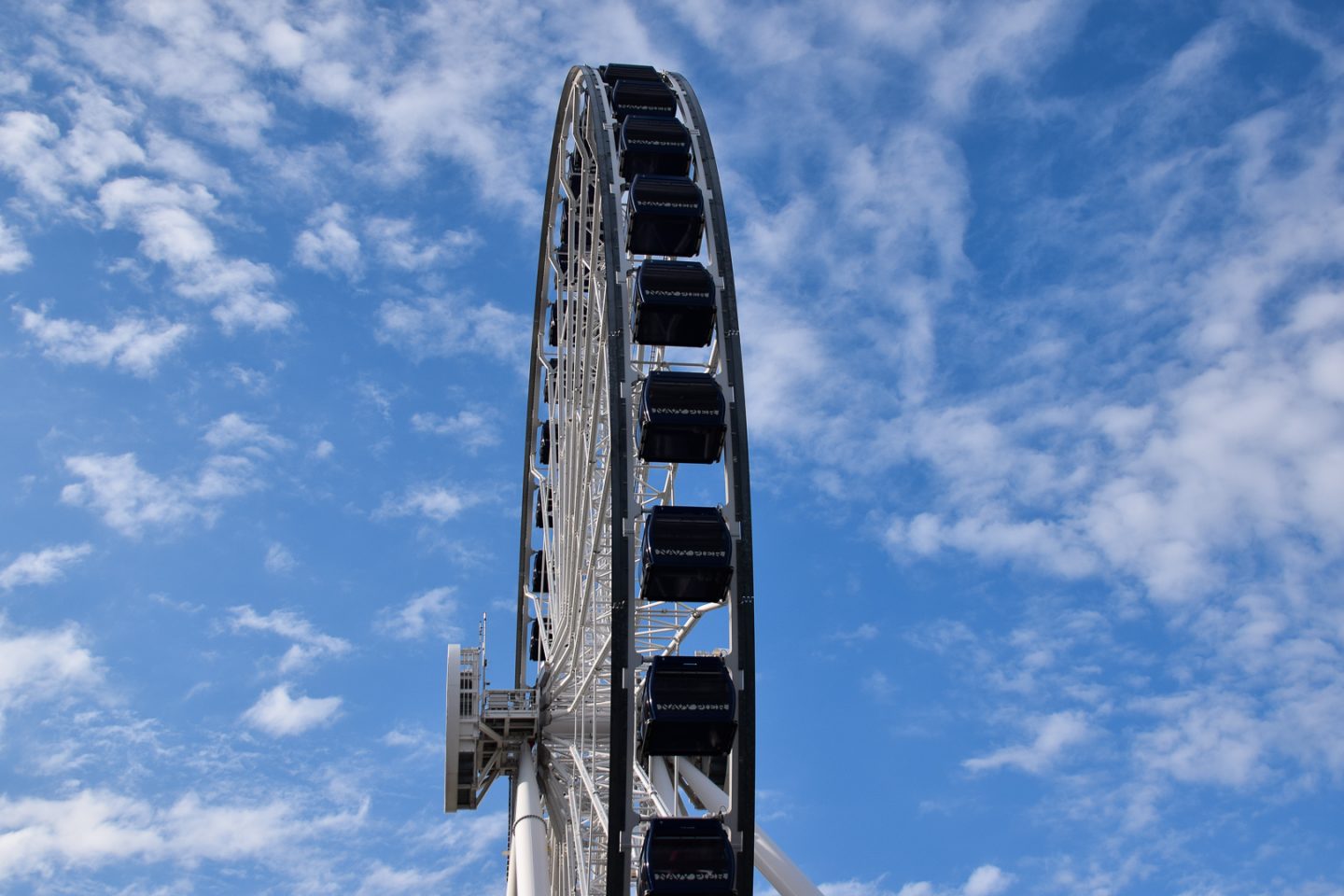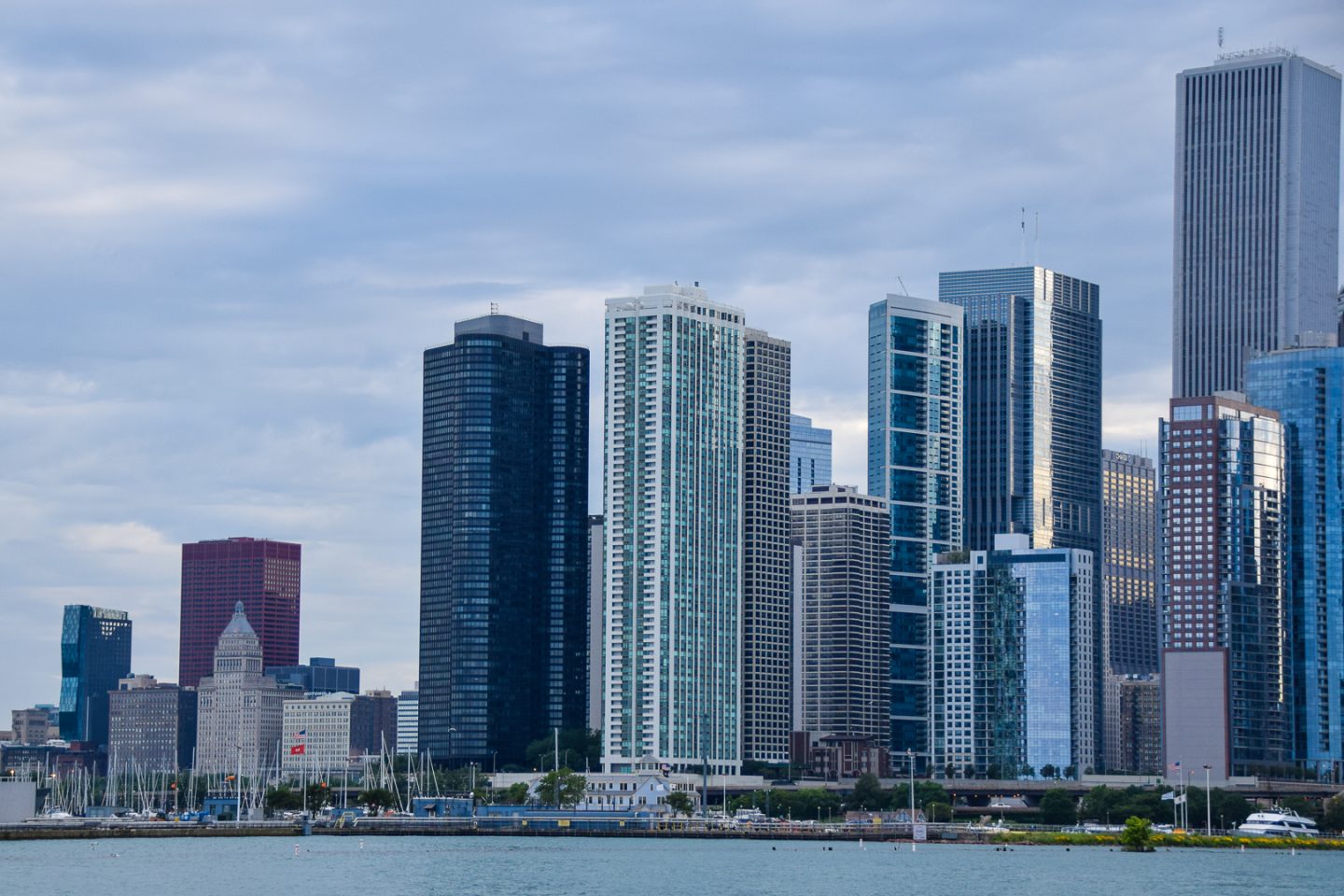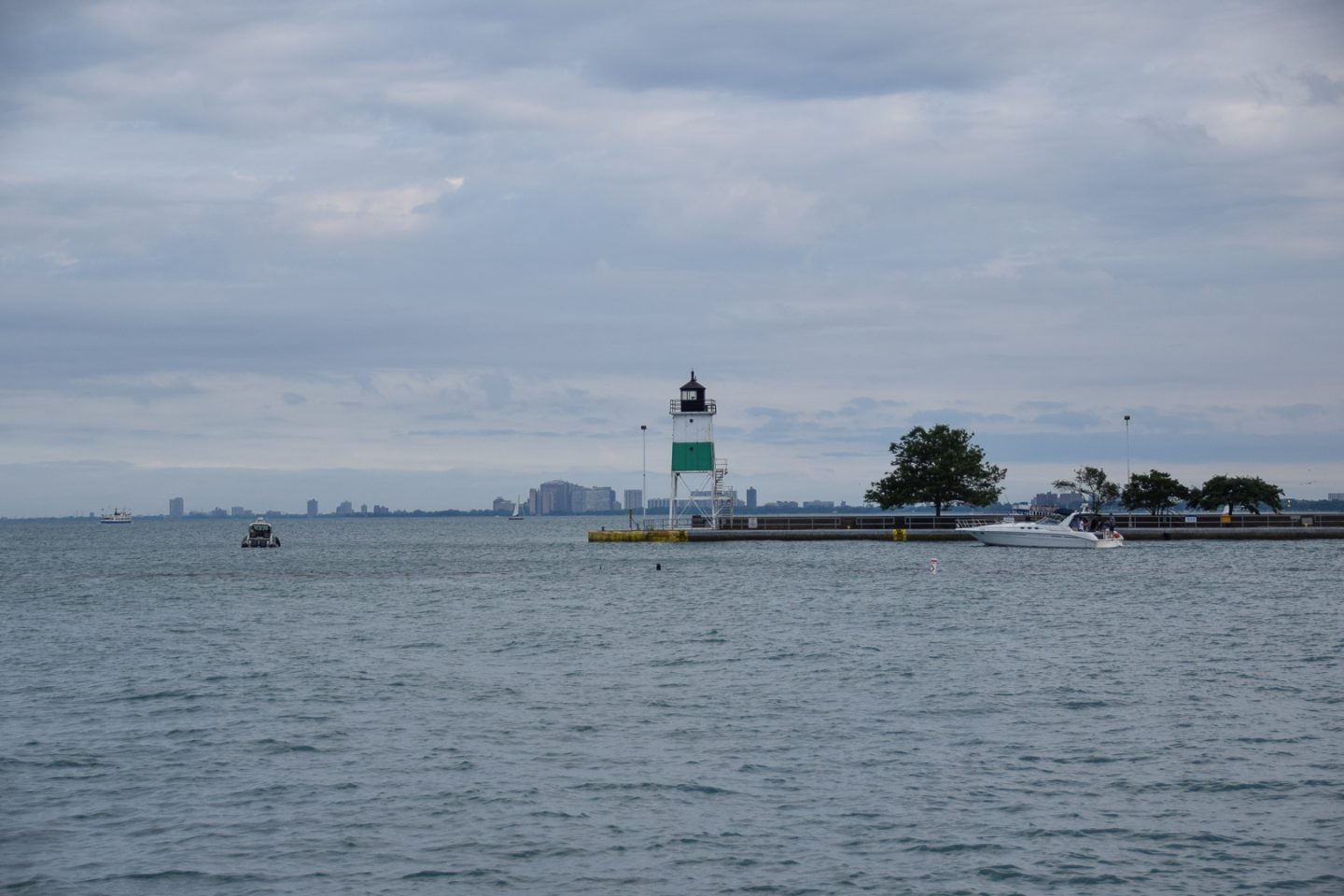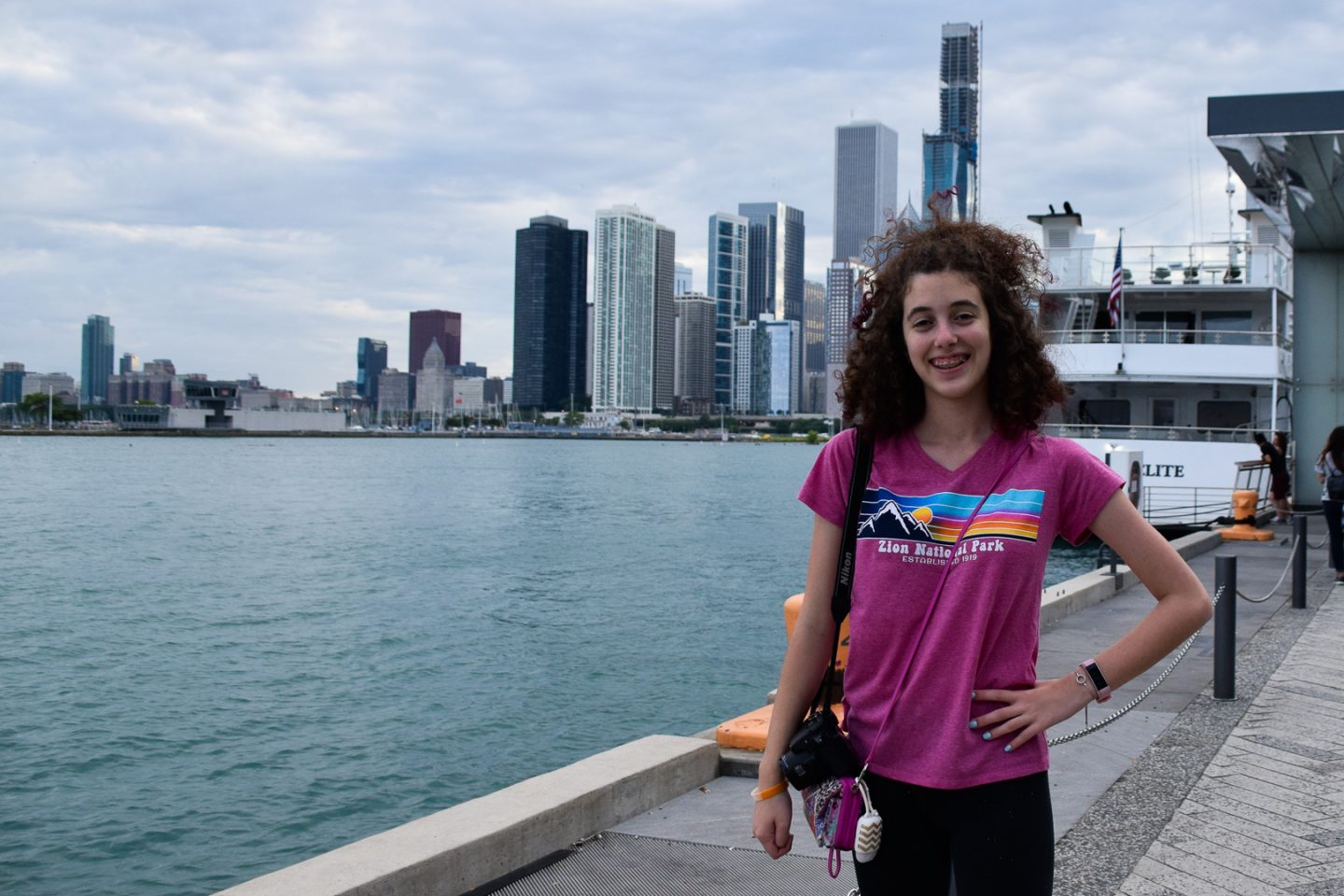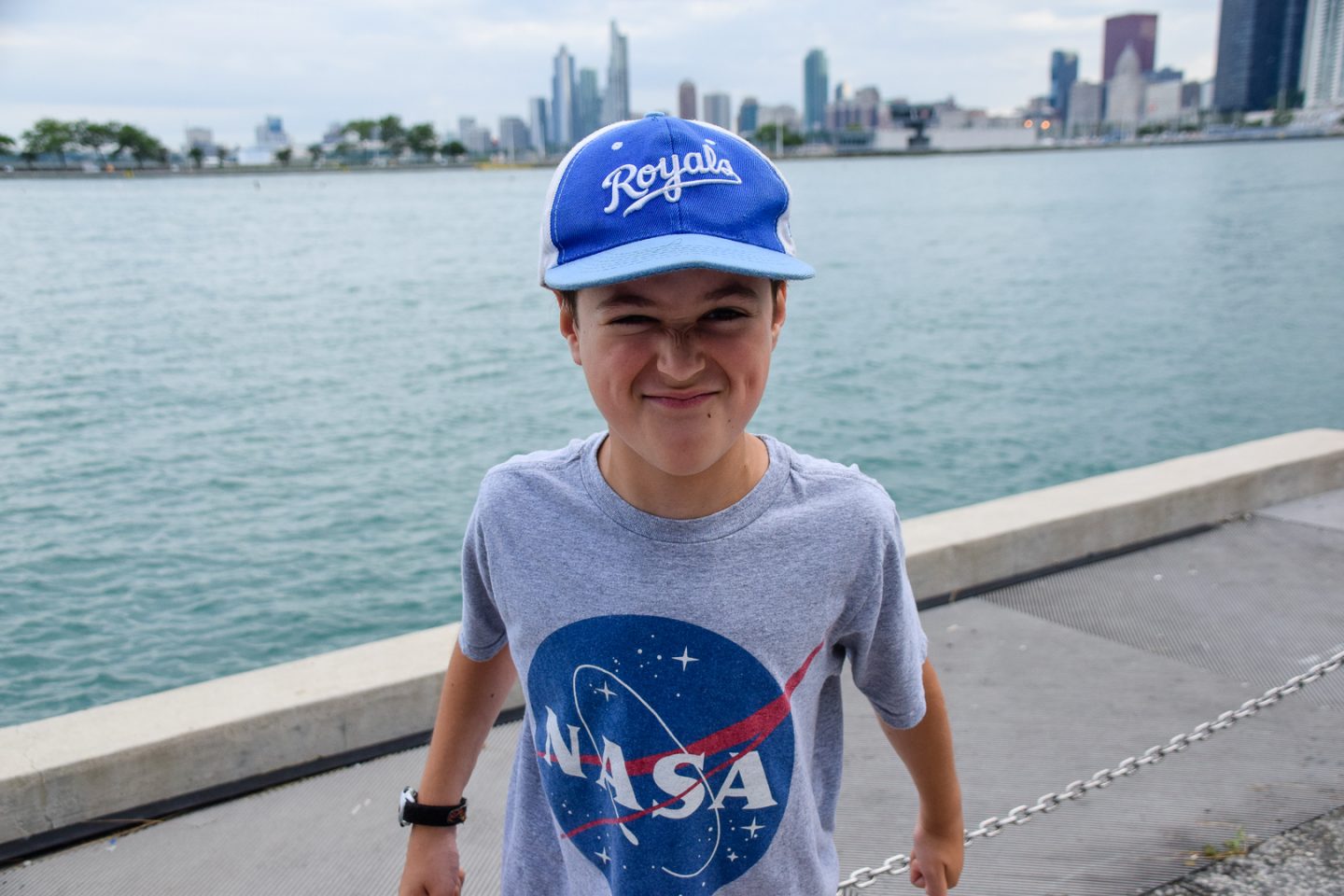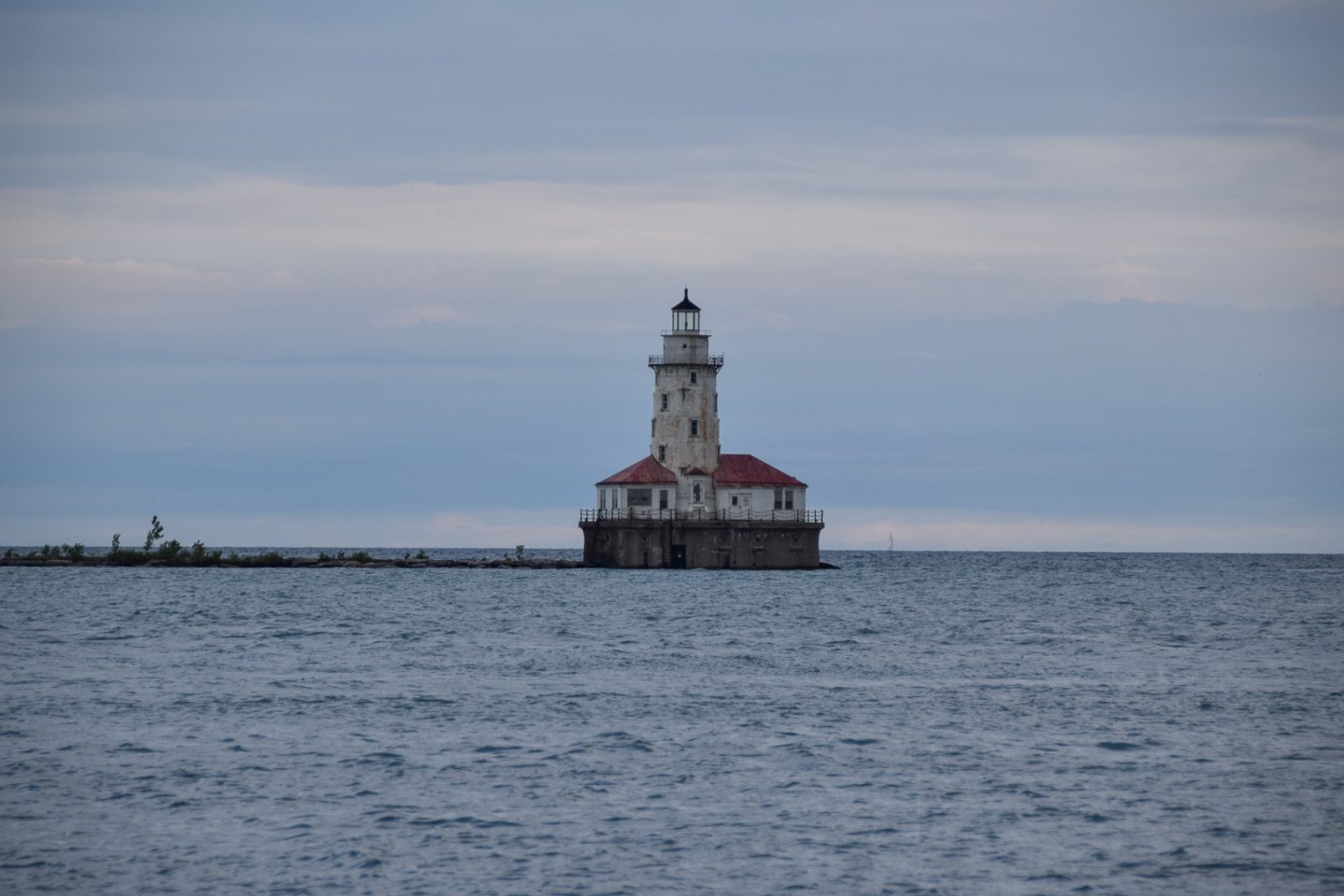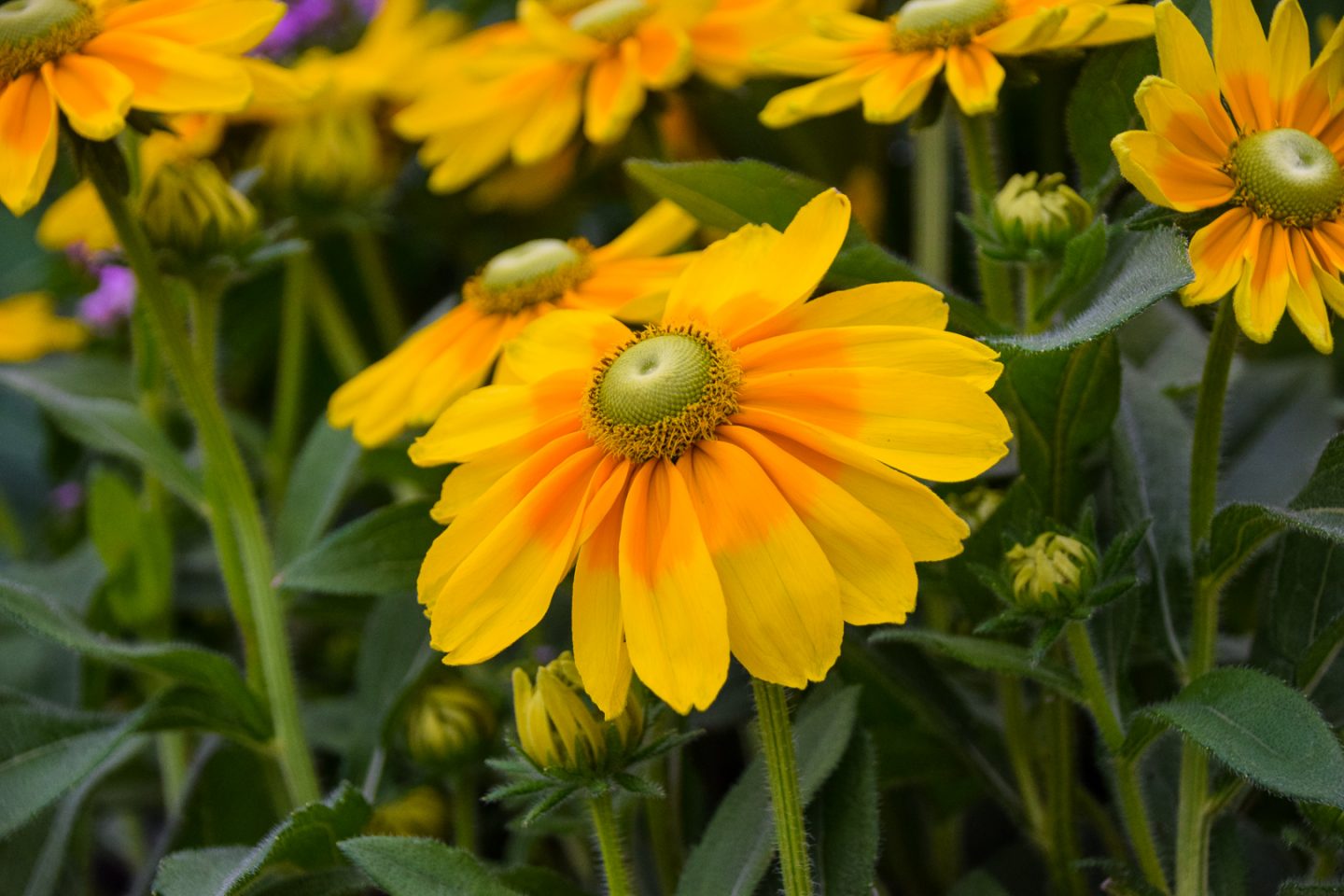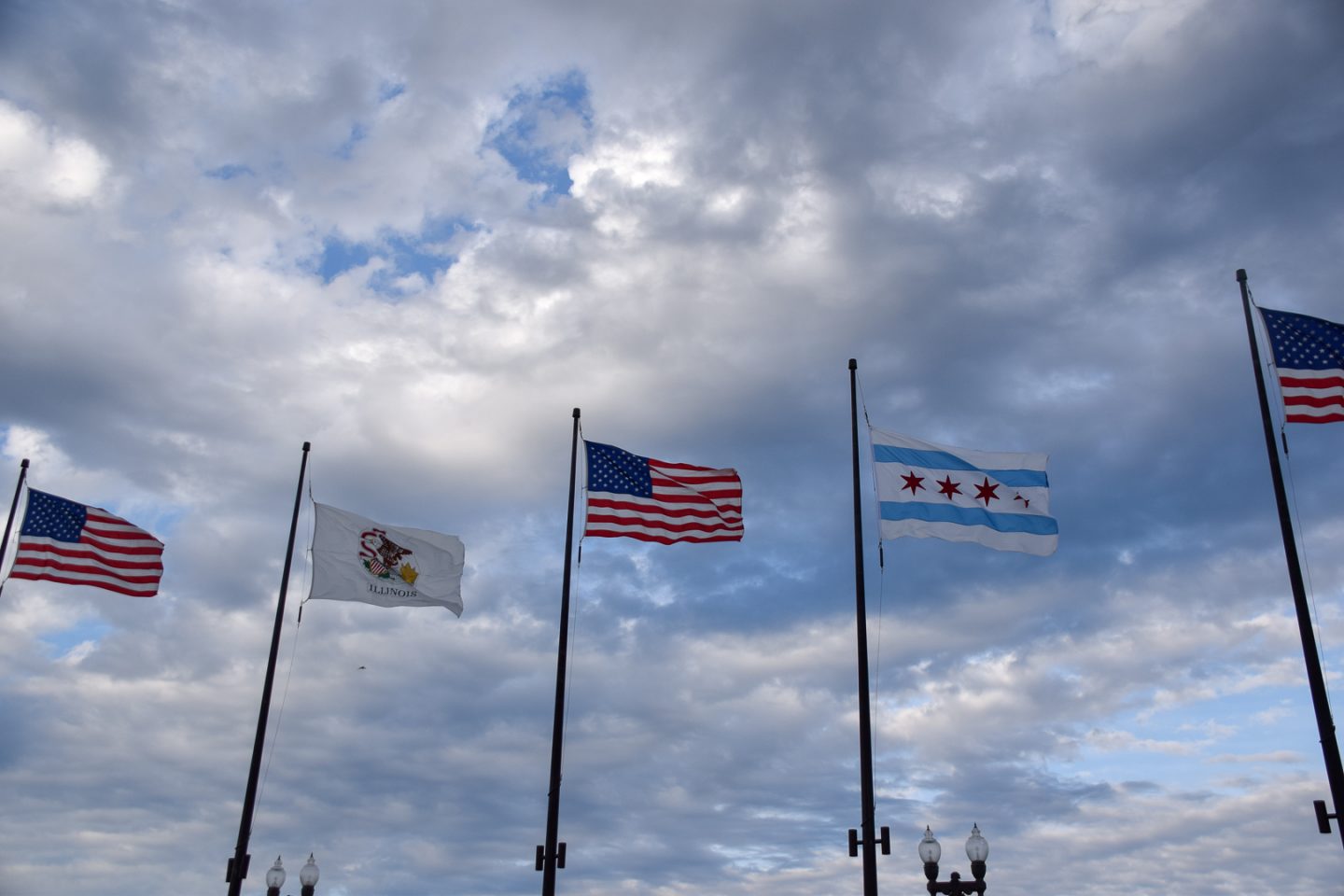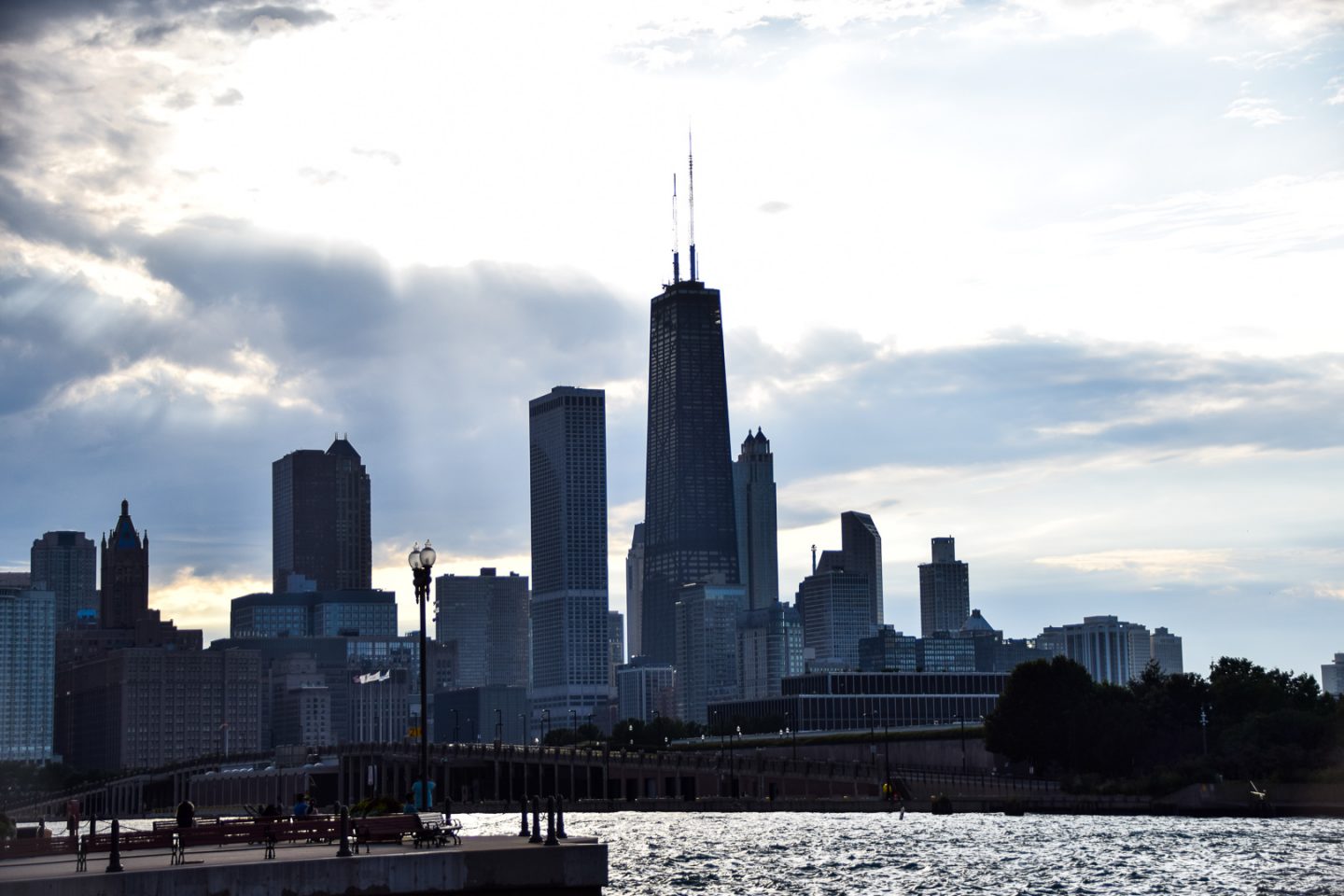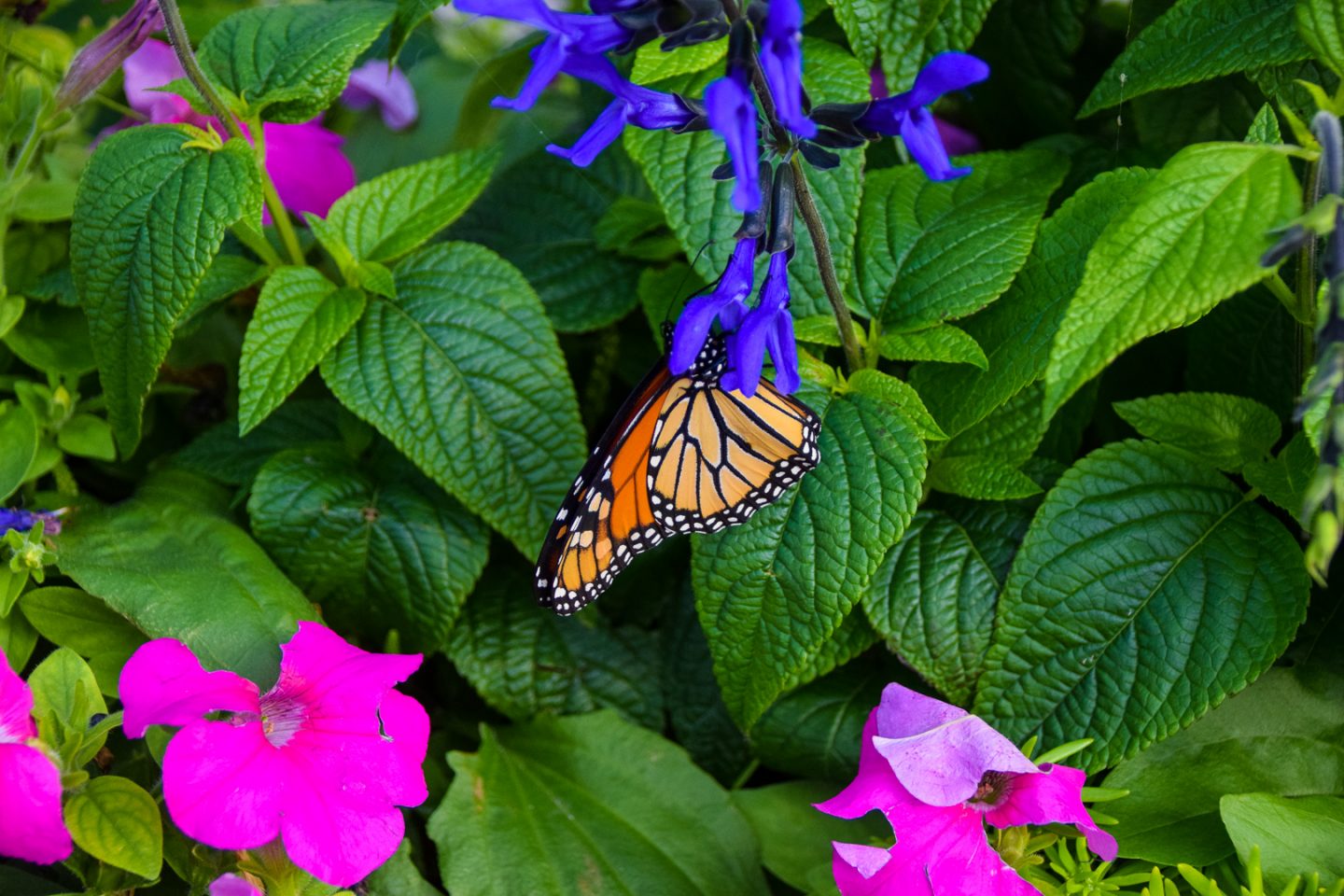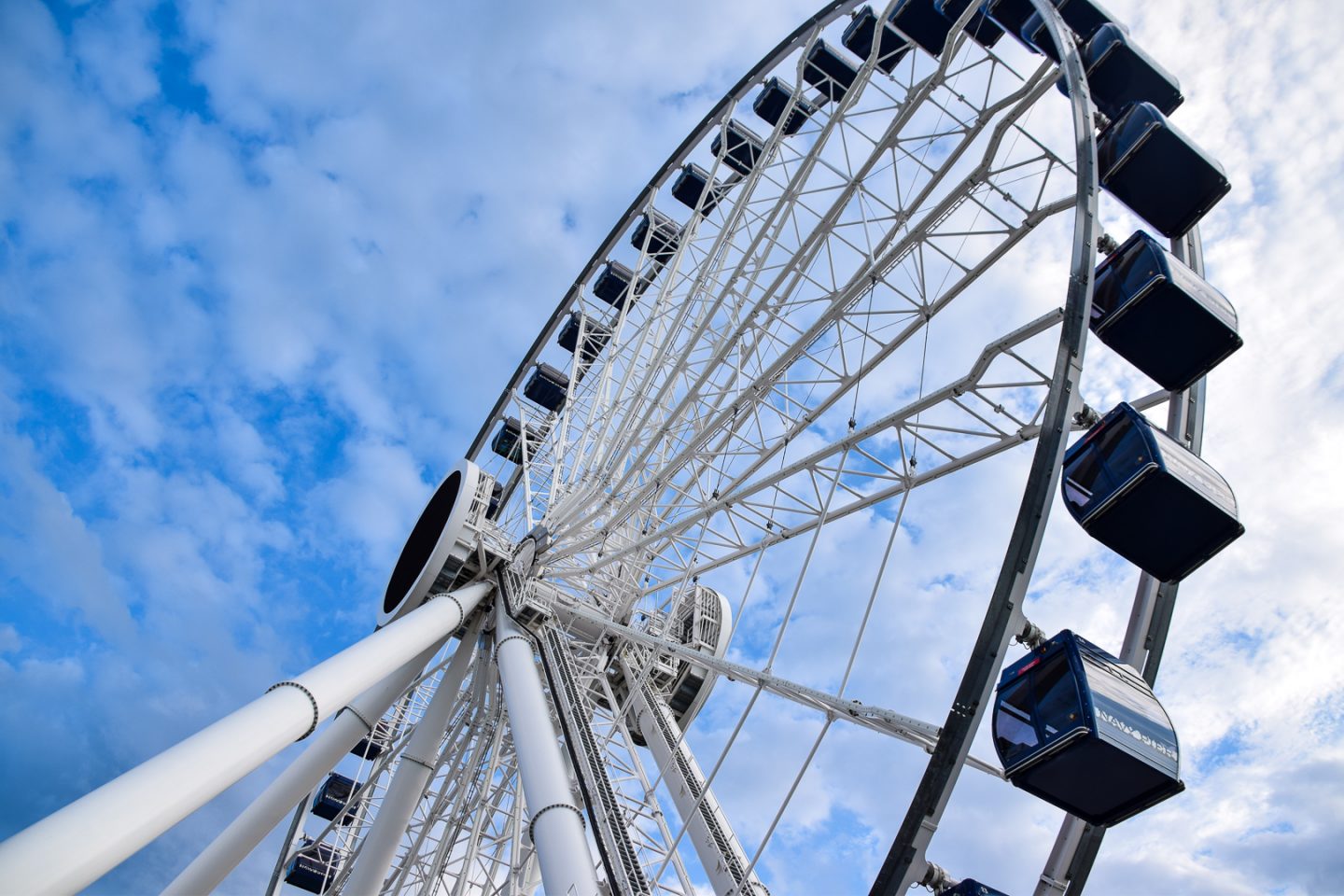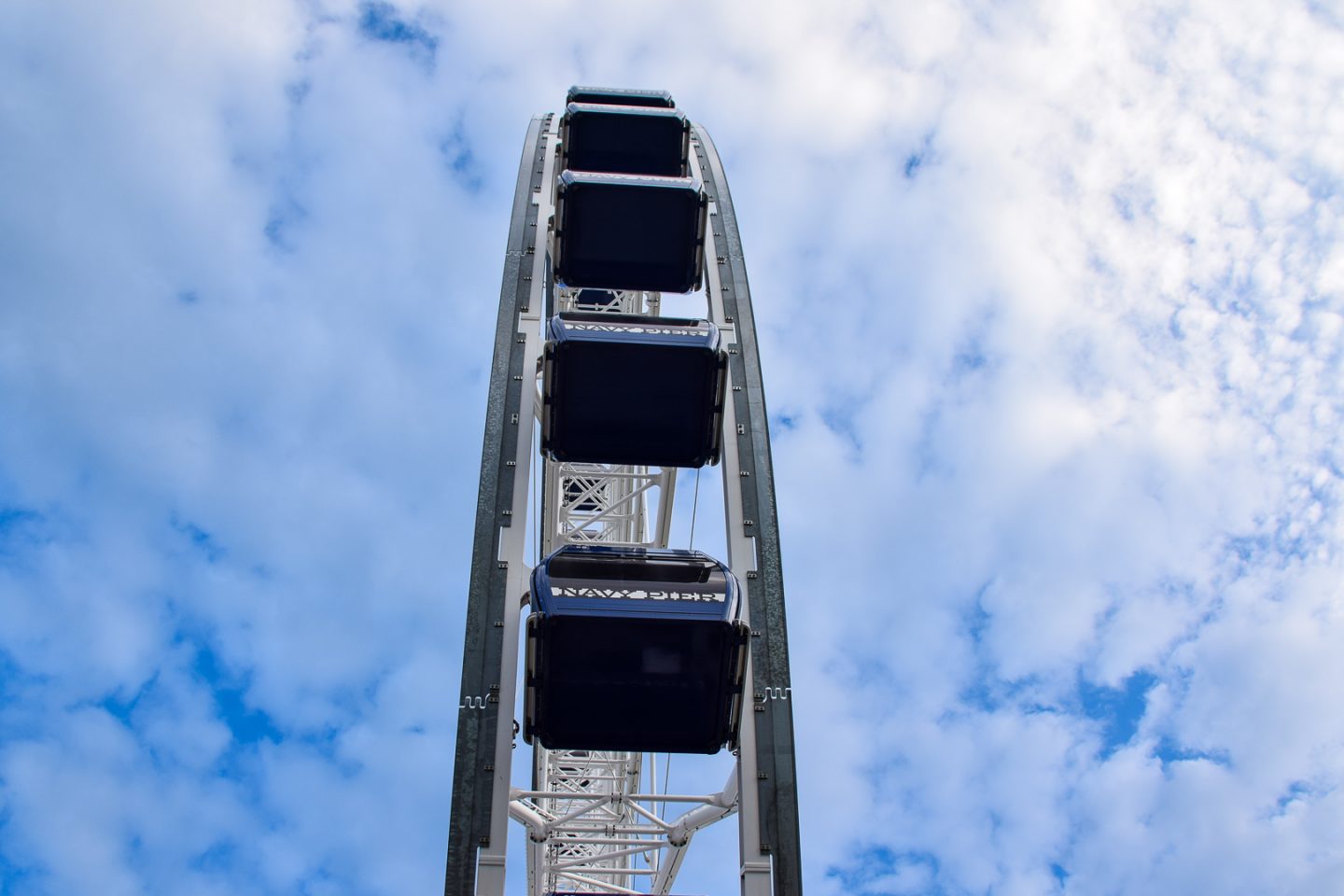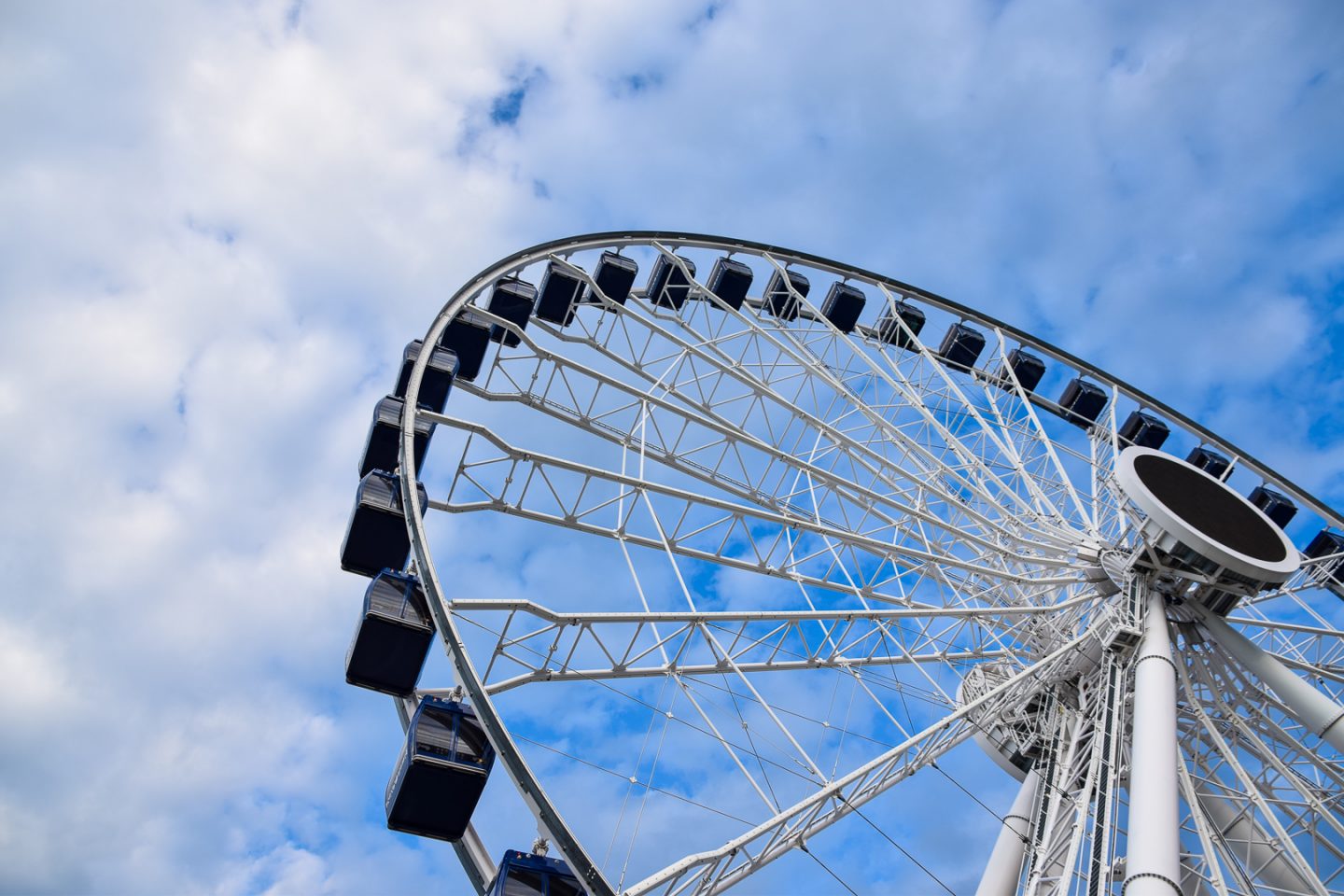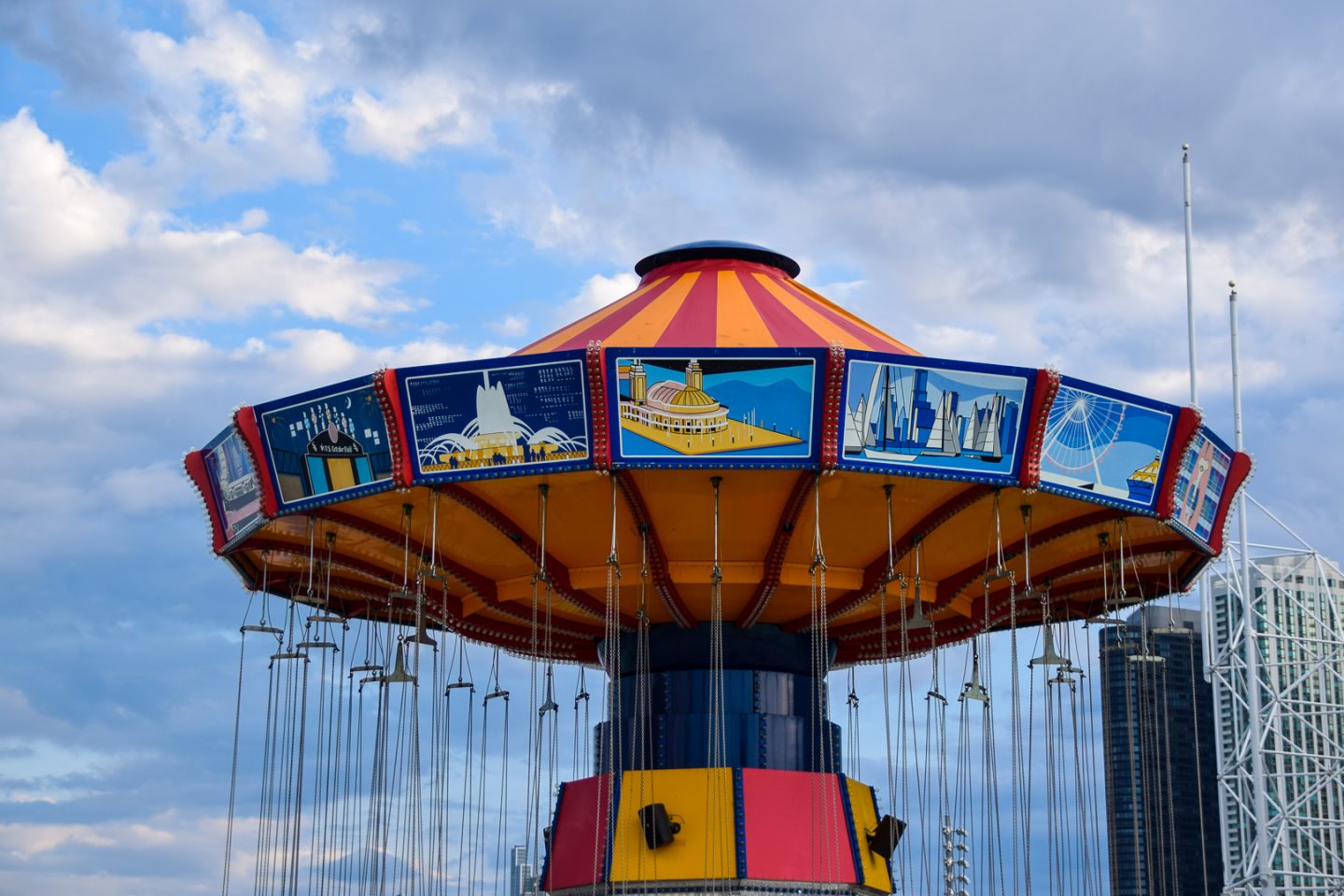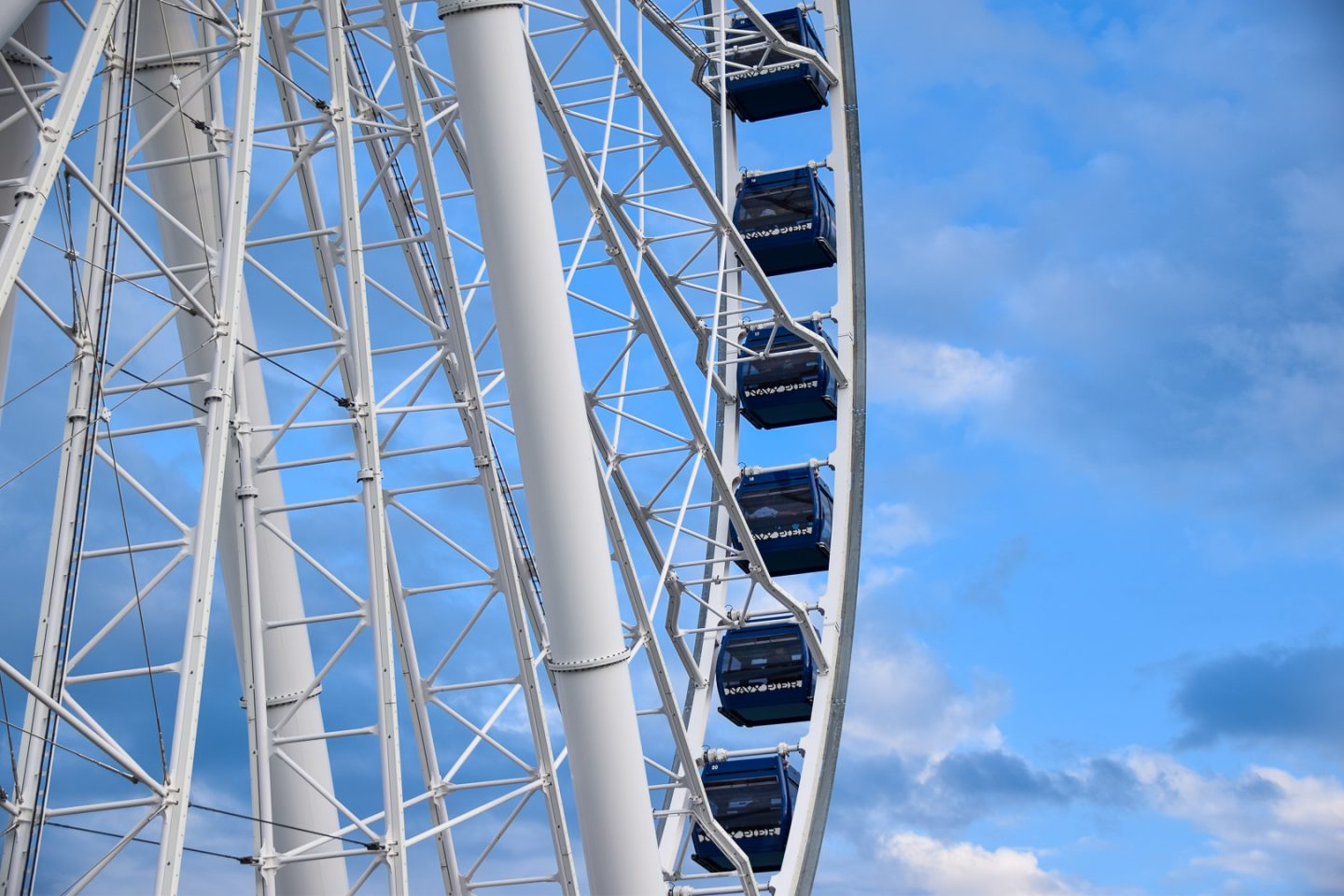 We had to stop at Ghirardelli, which was also right near our hotel. Can you believe they don't give out free chocolate samples anymore? Well, they still have ice cream.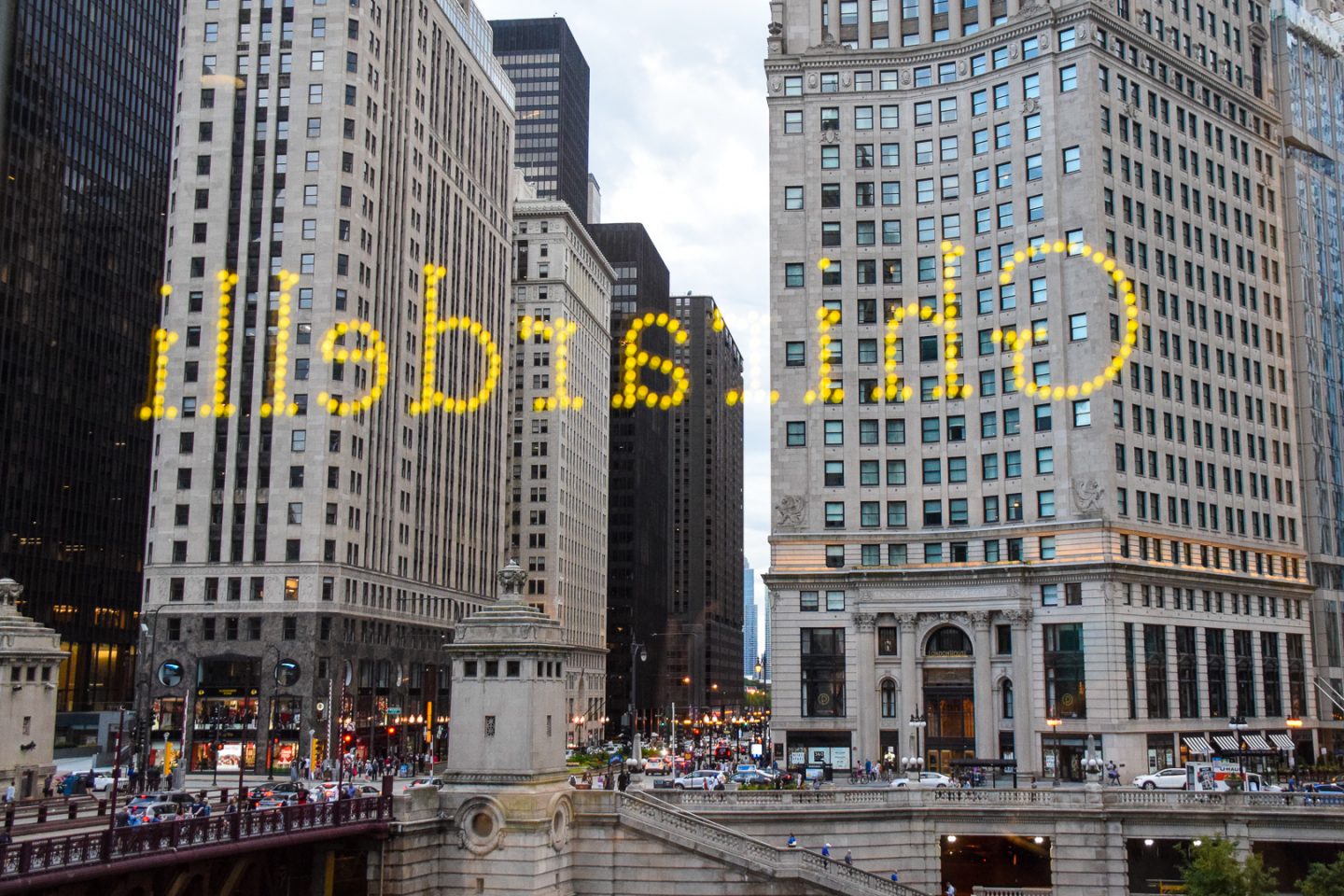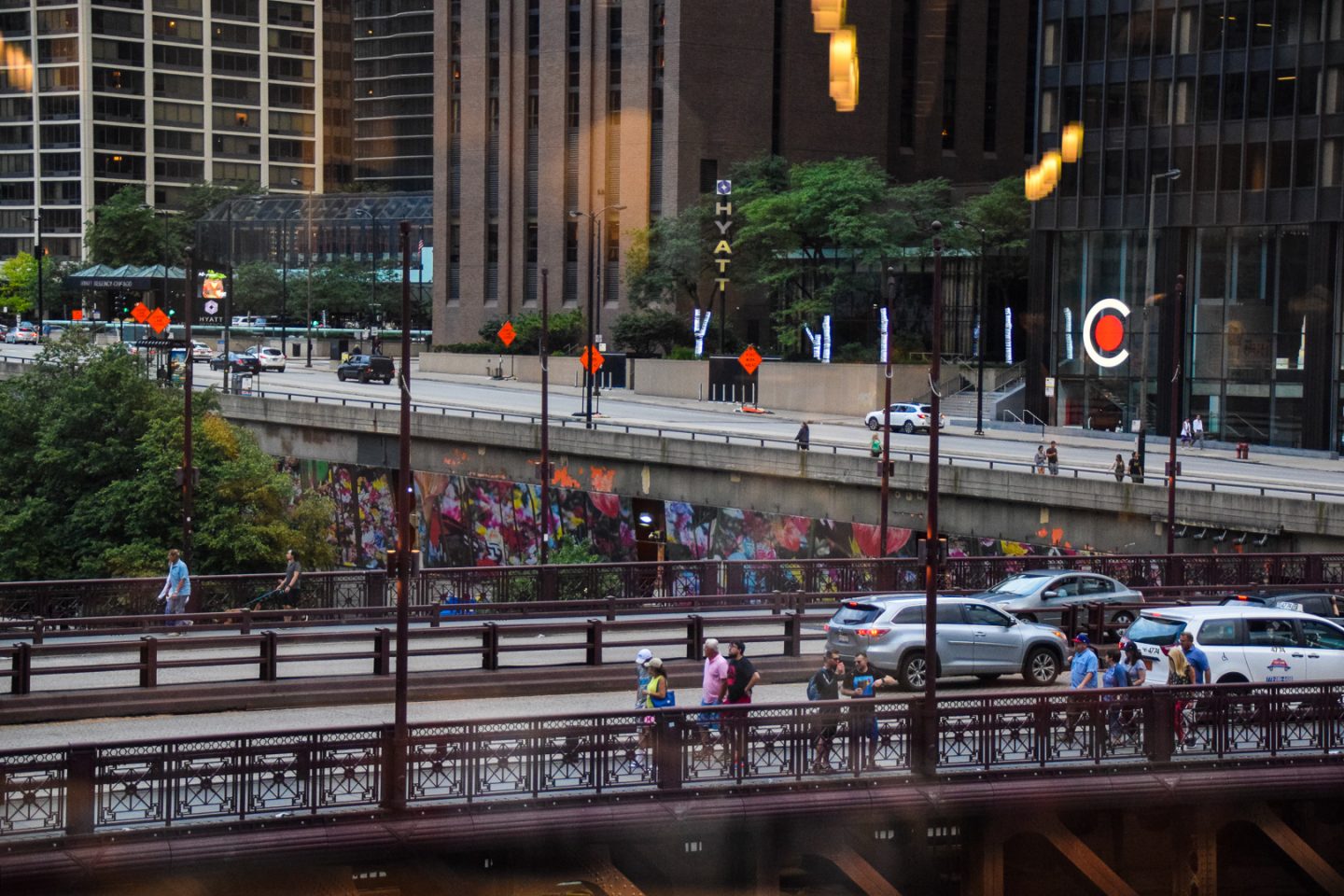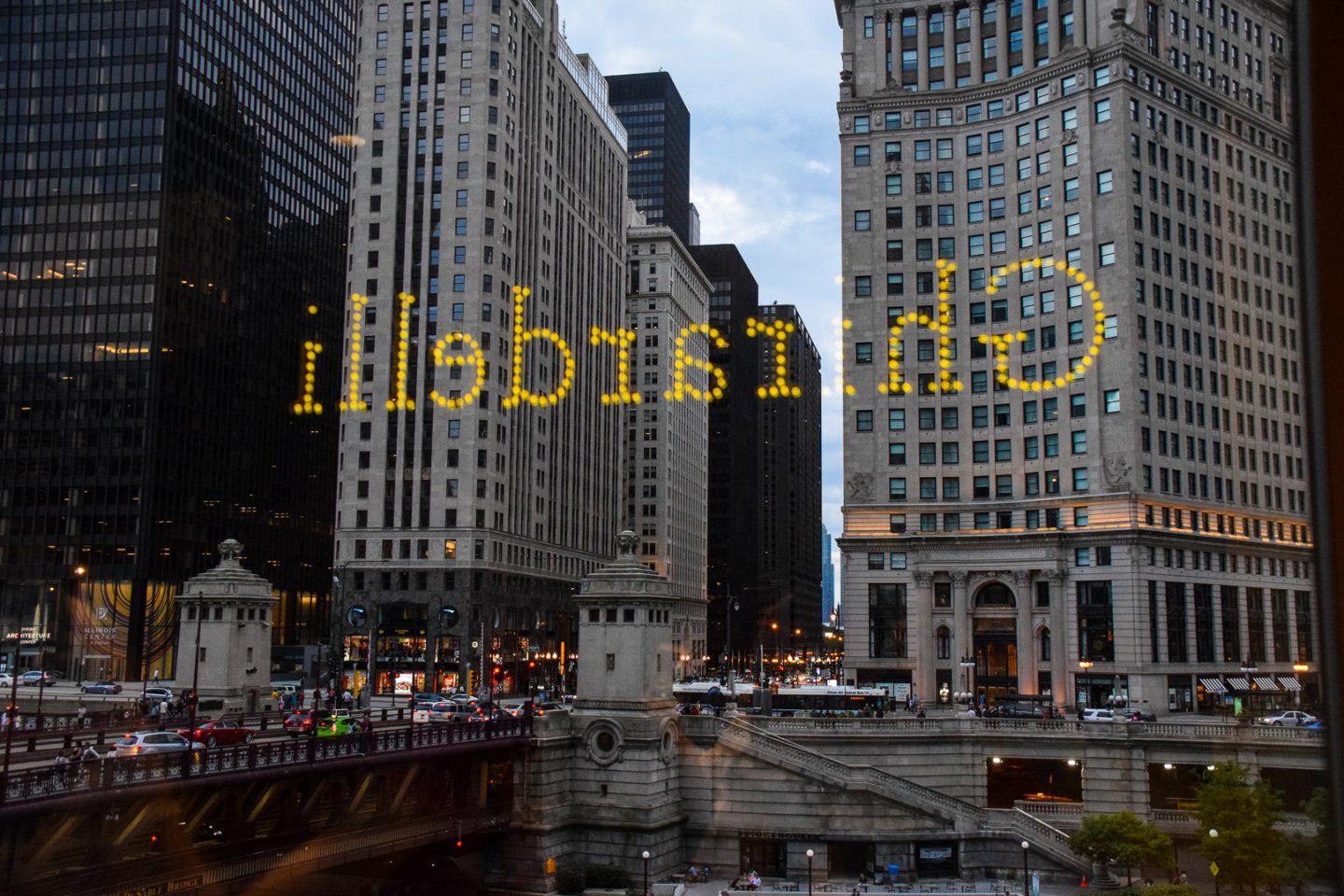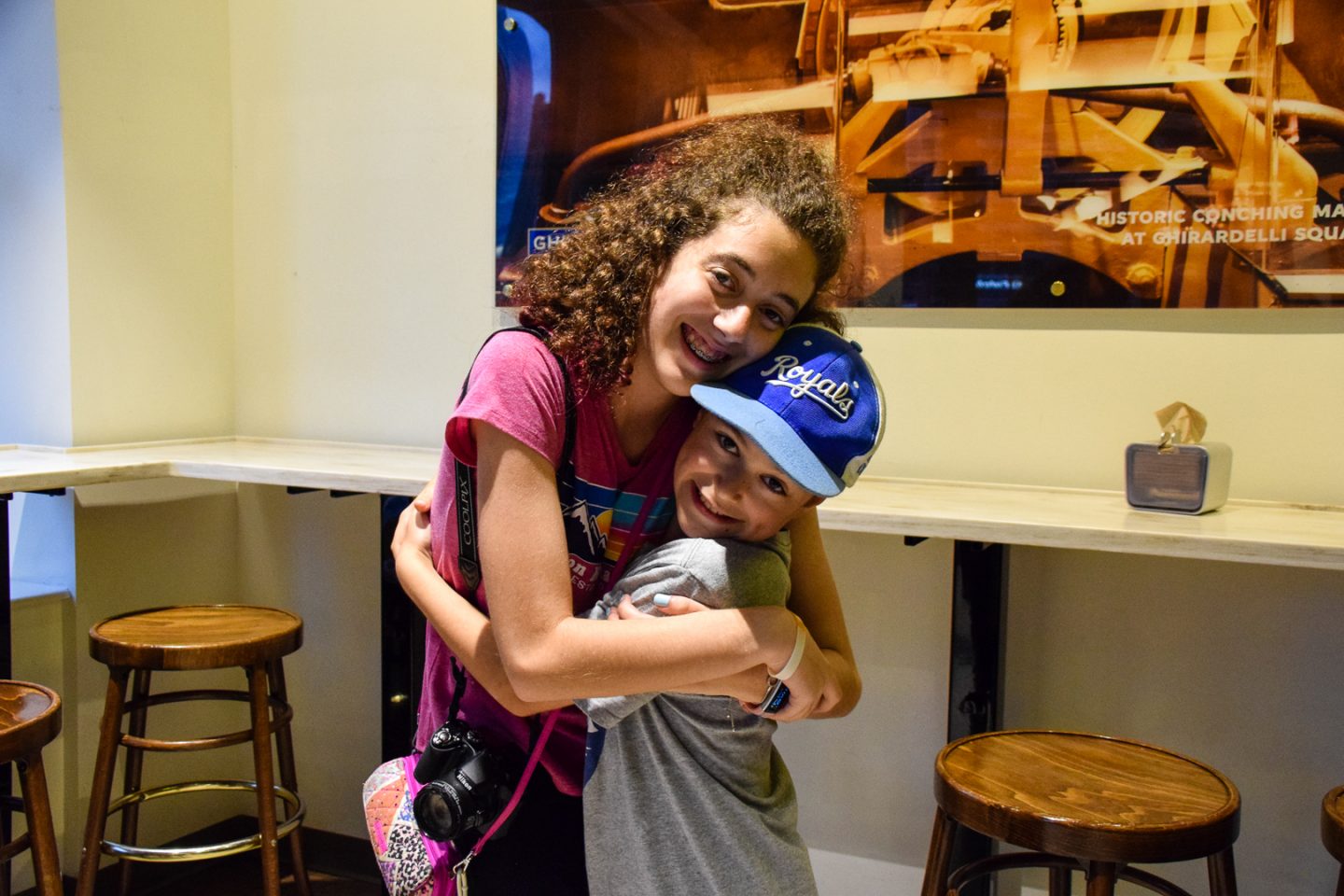 The next morning, we walked along Michigan Ave, first heading towards Millennium Park and the Bean.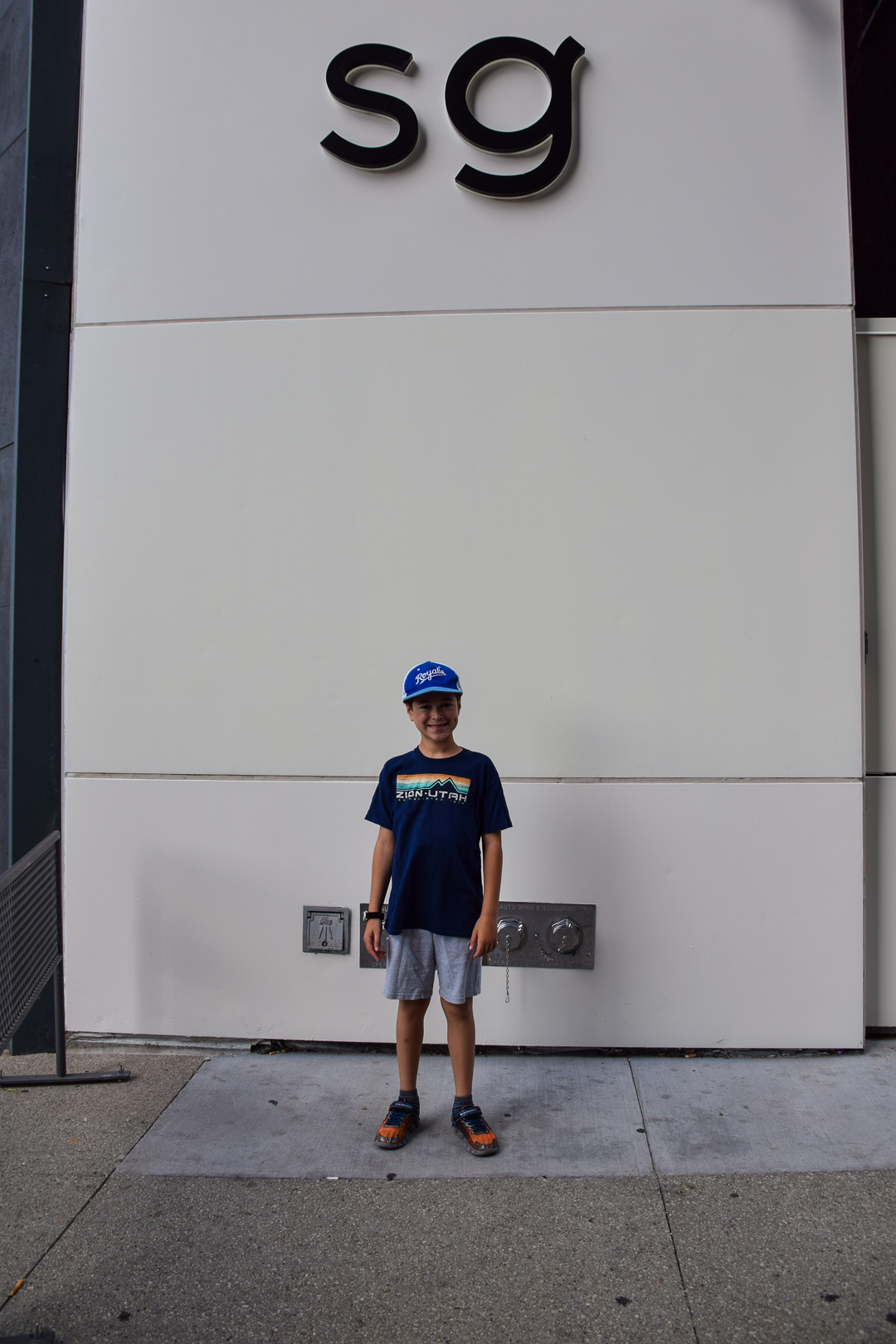 Simon's initials!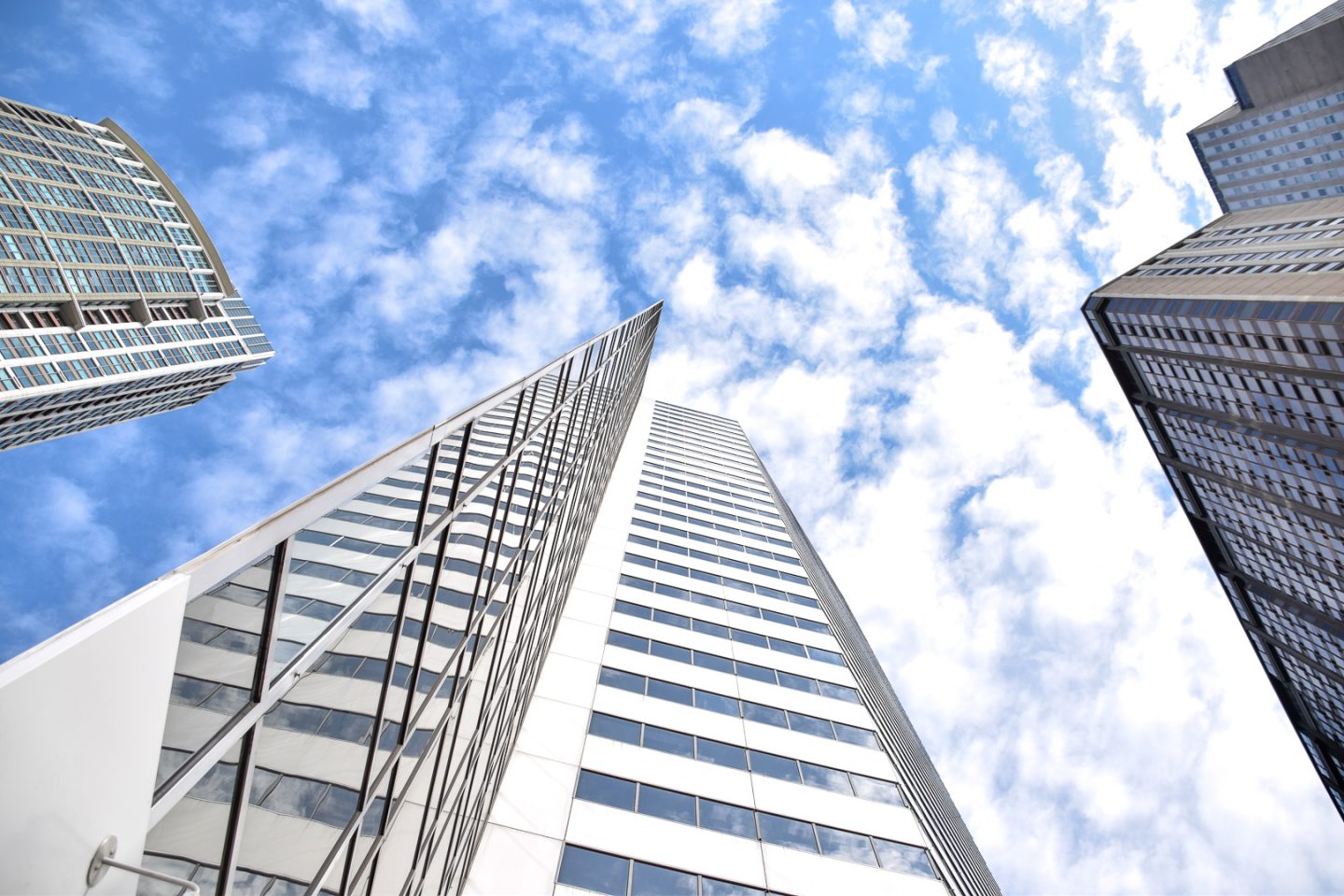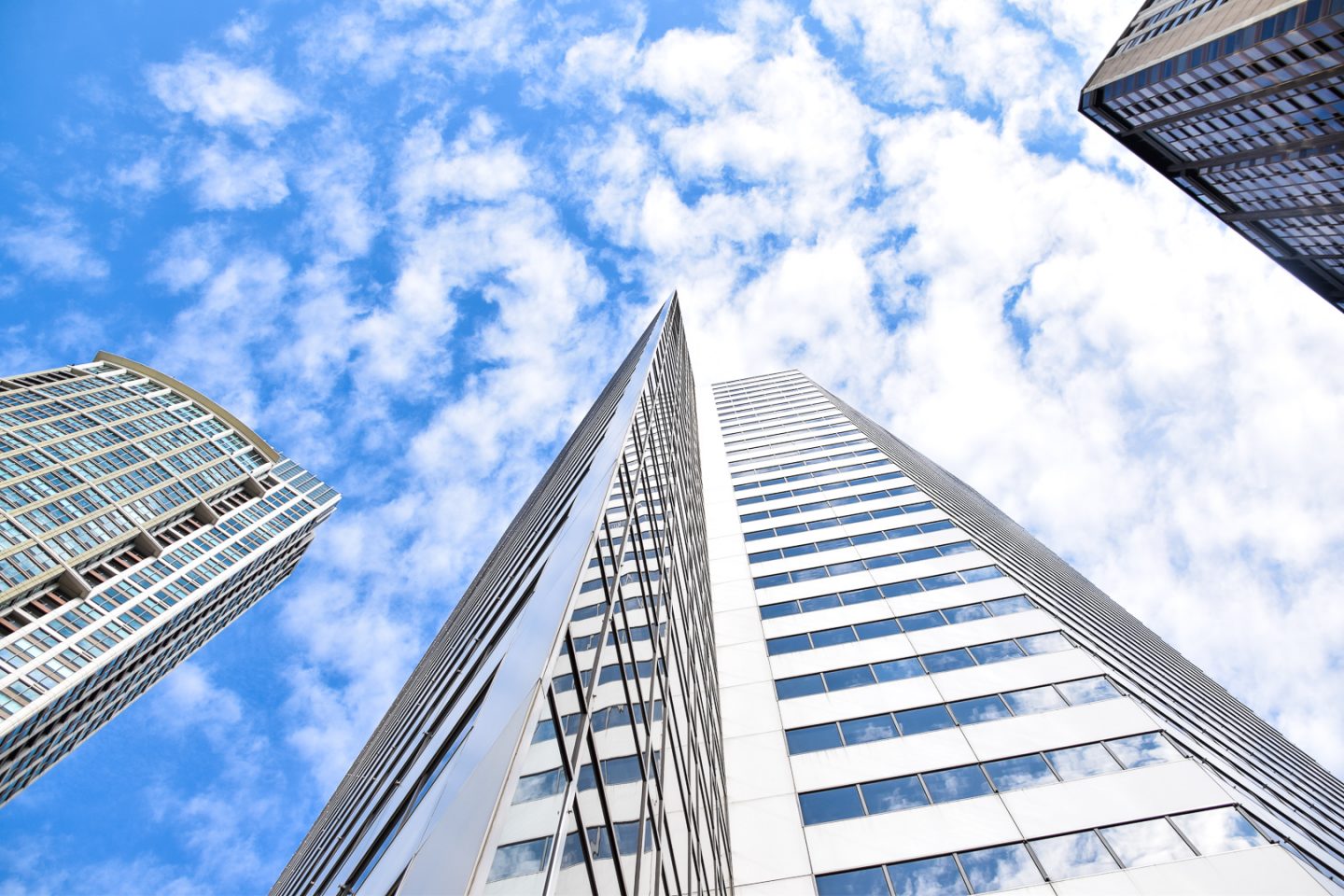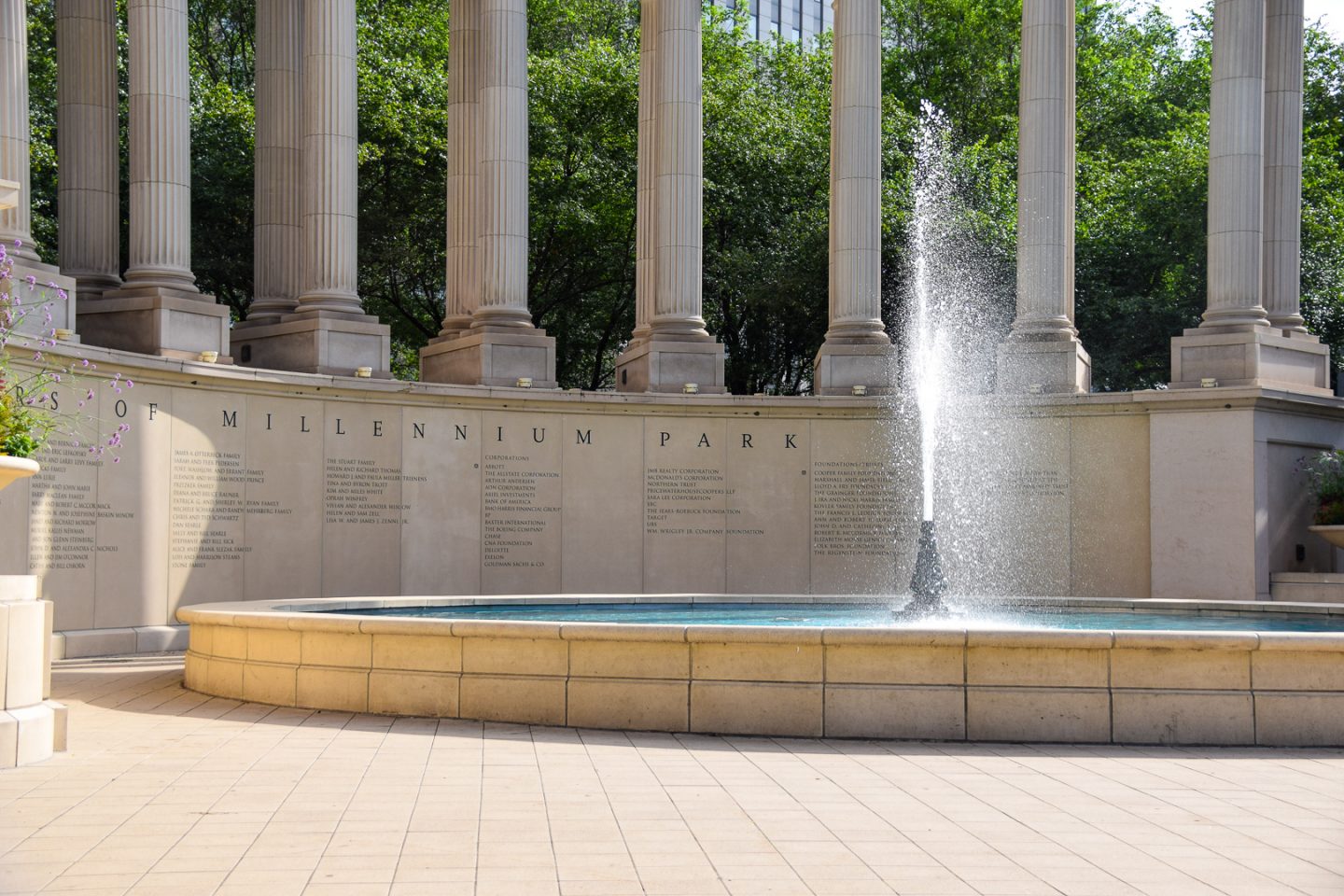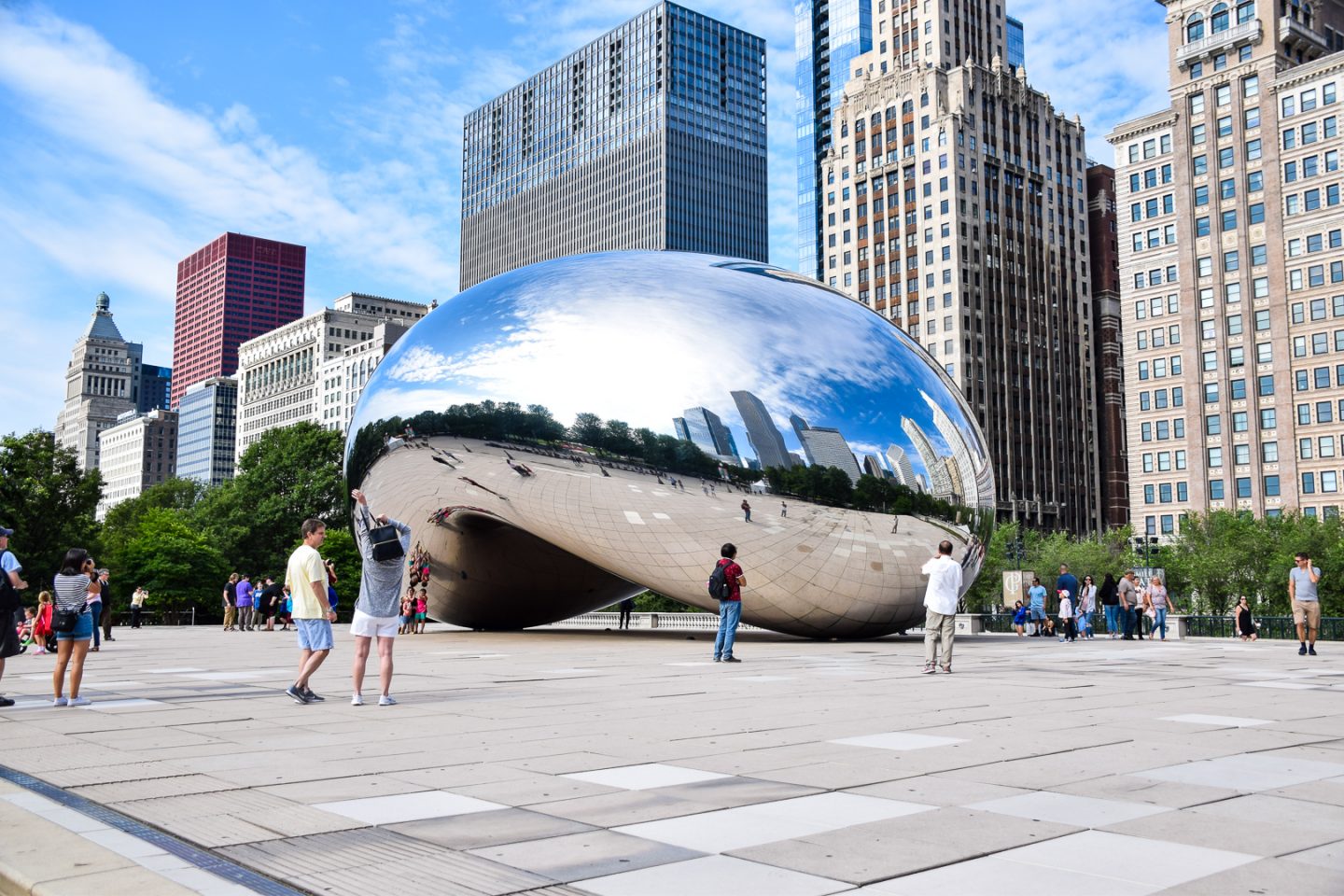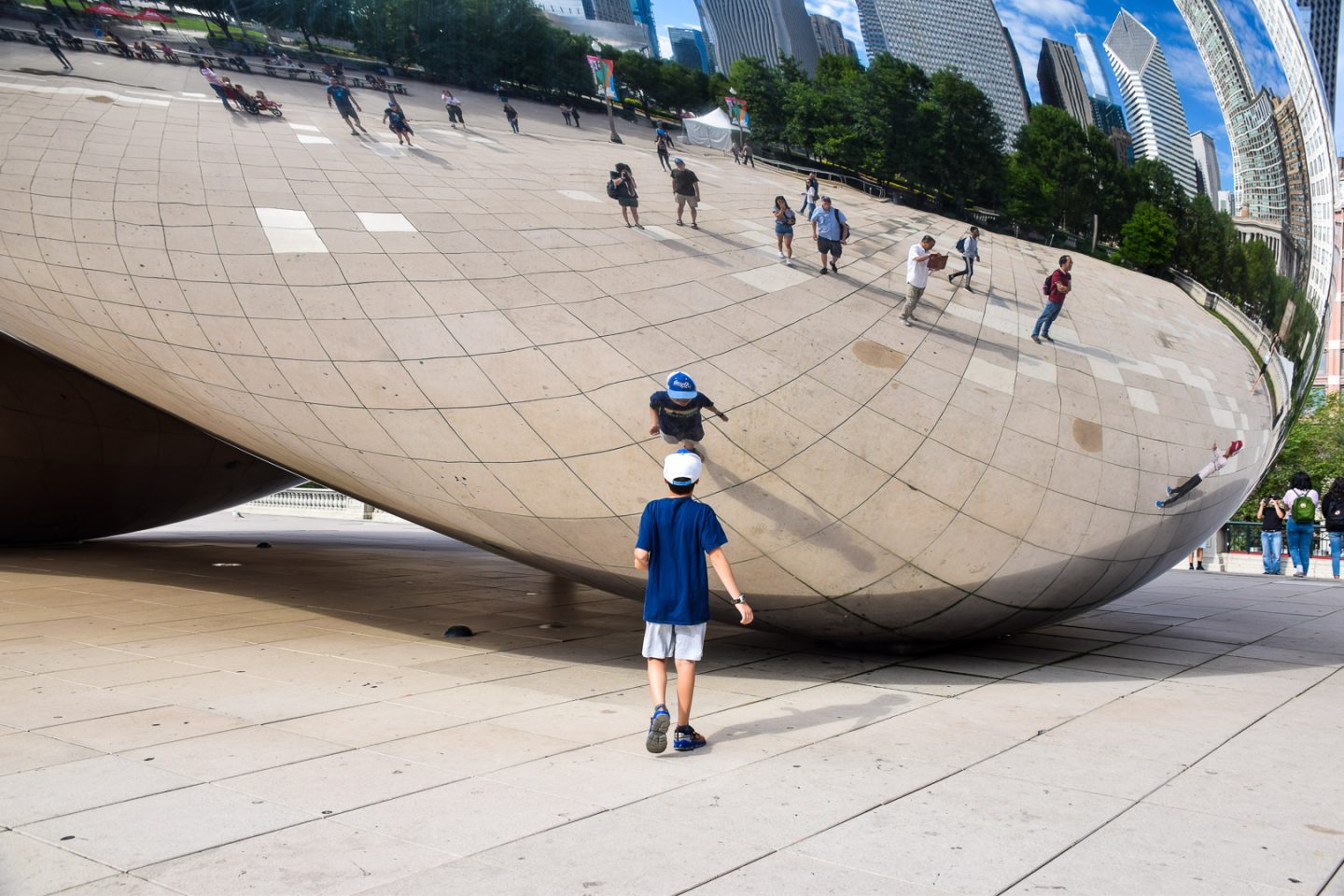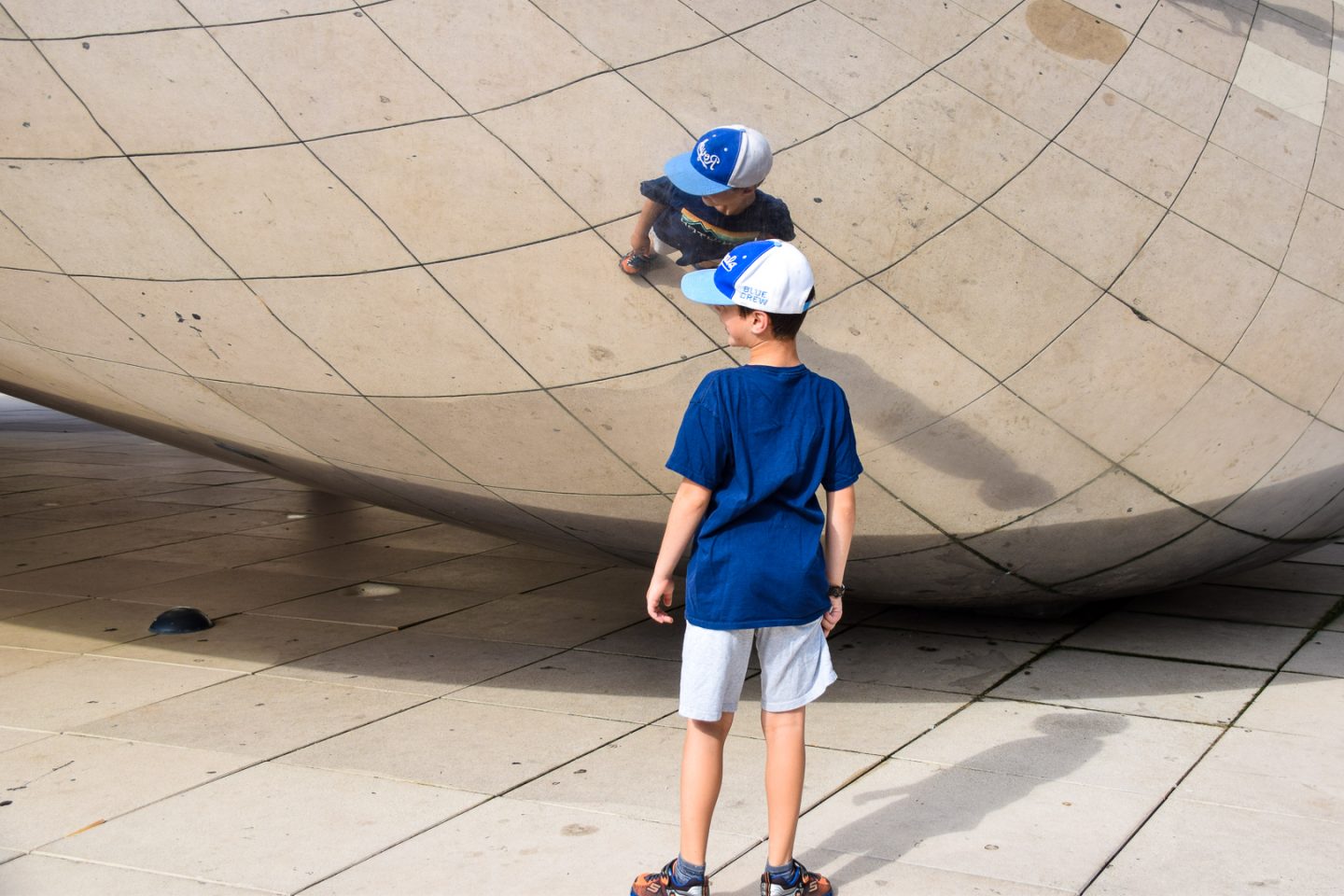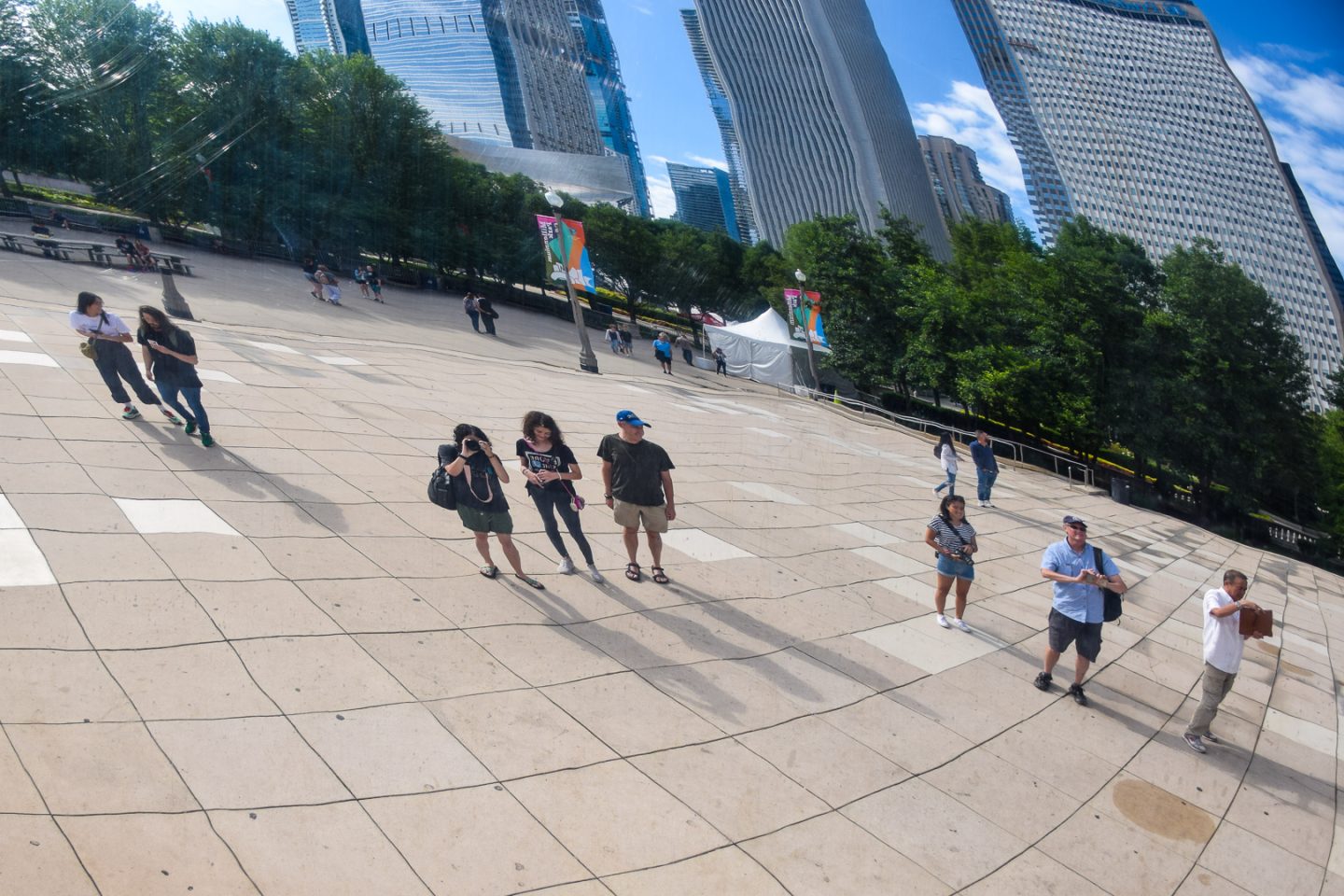 You can get some cool abstract pictures underneath the Bean. Also, it's pretty empty there on a Monday morning!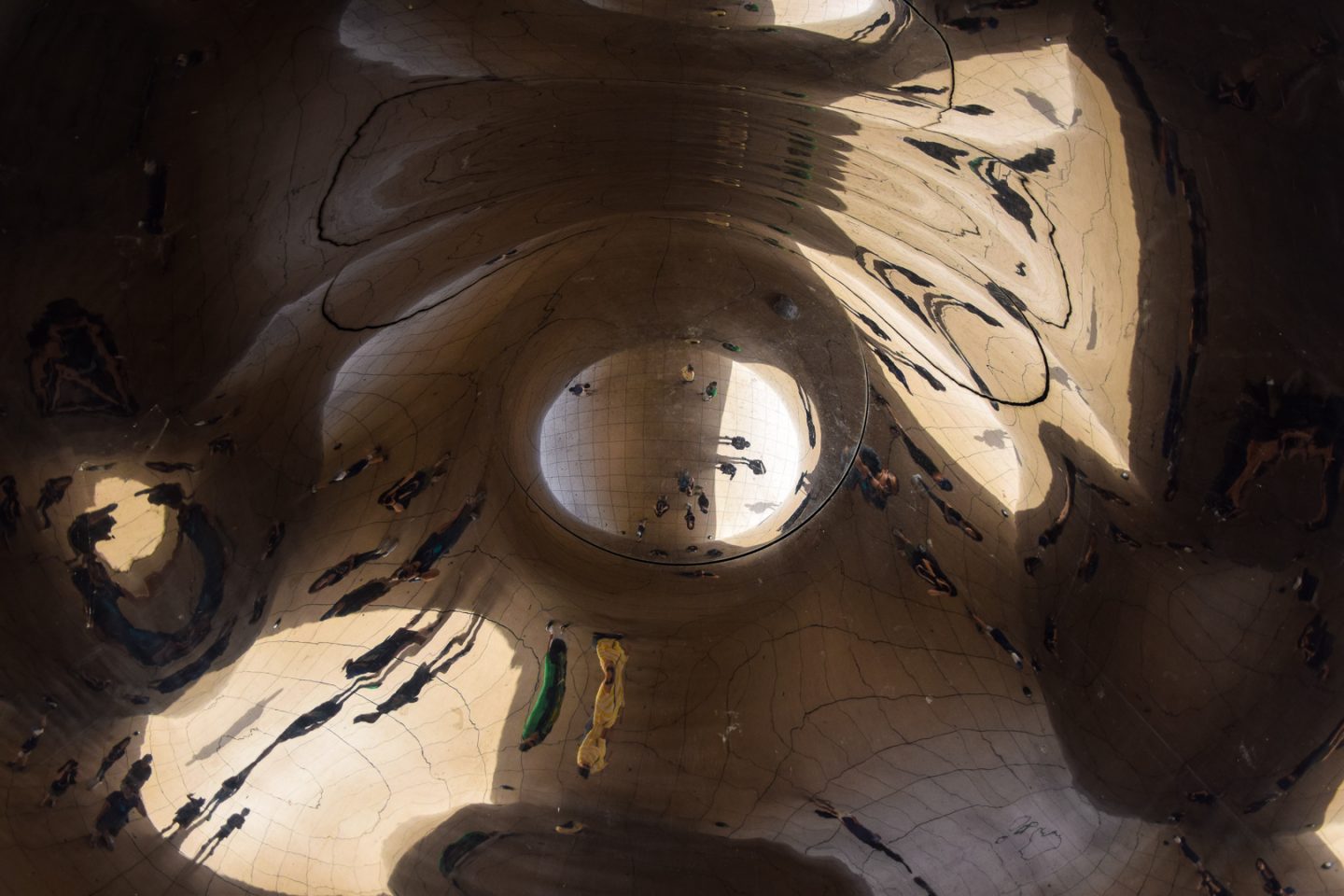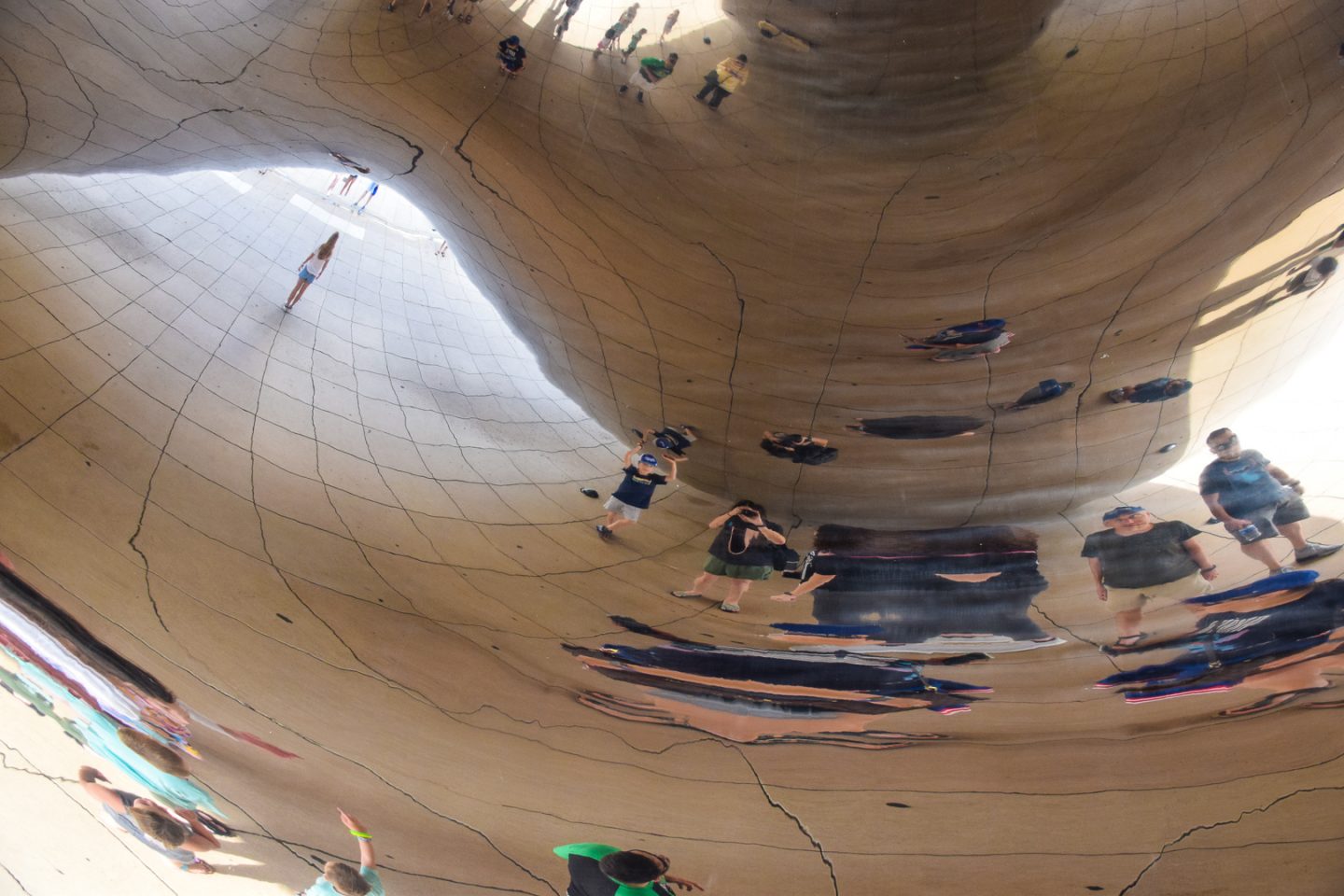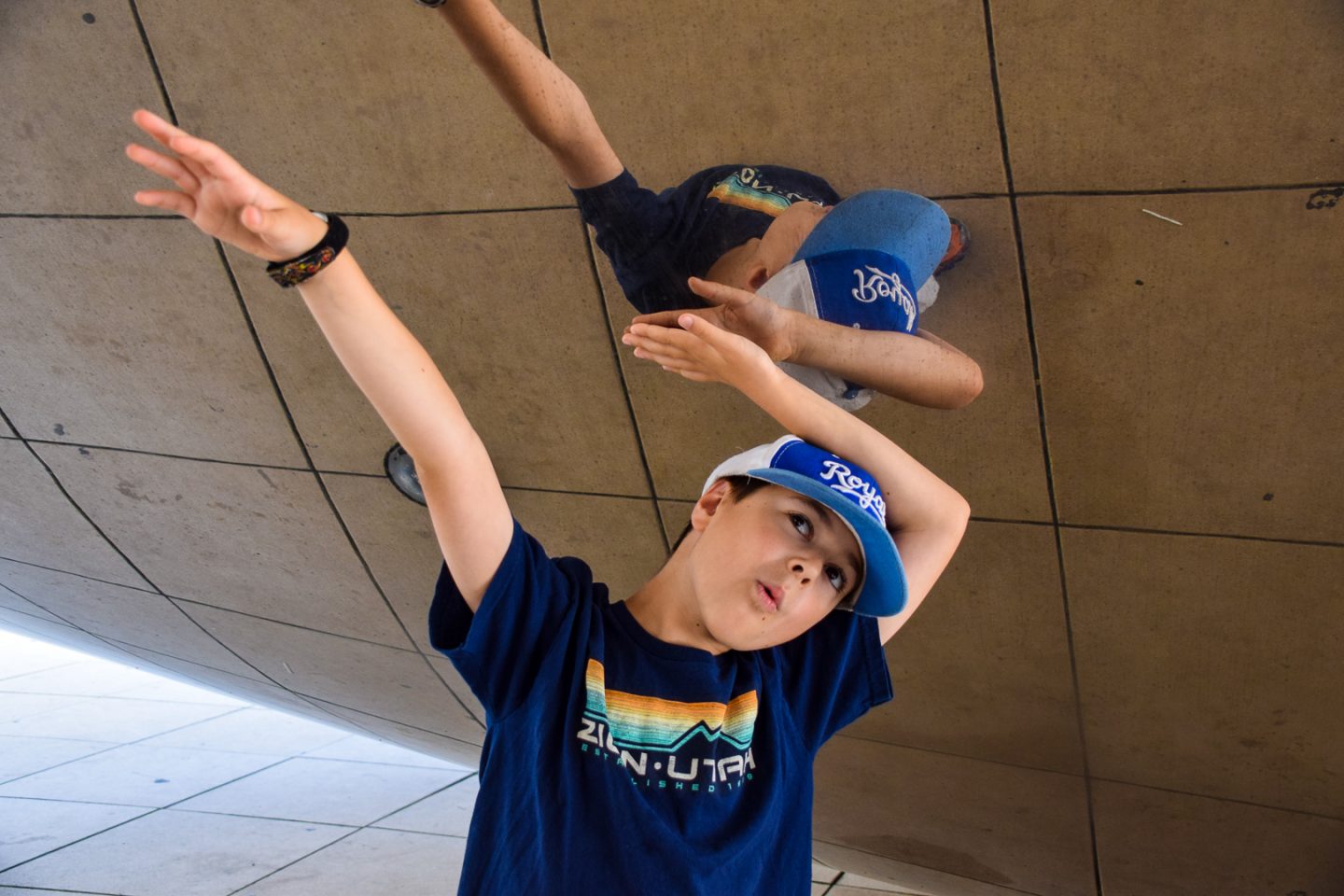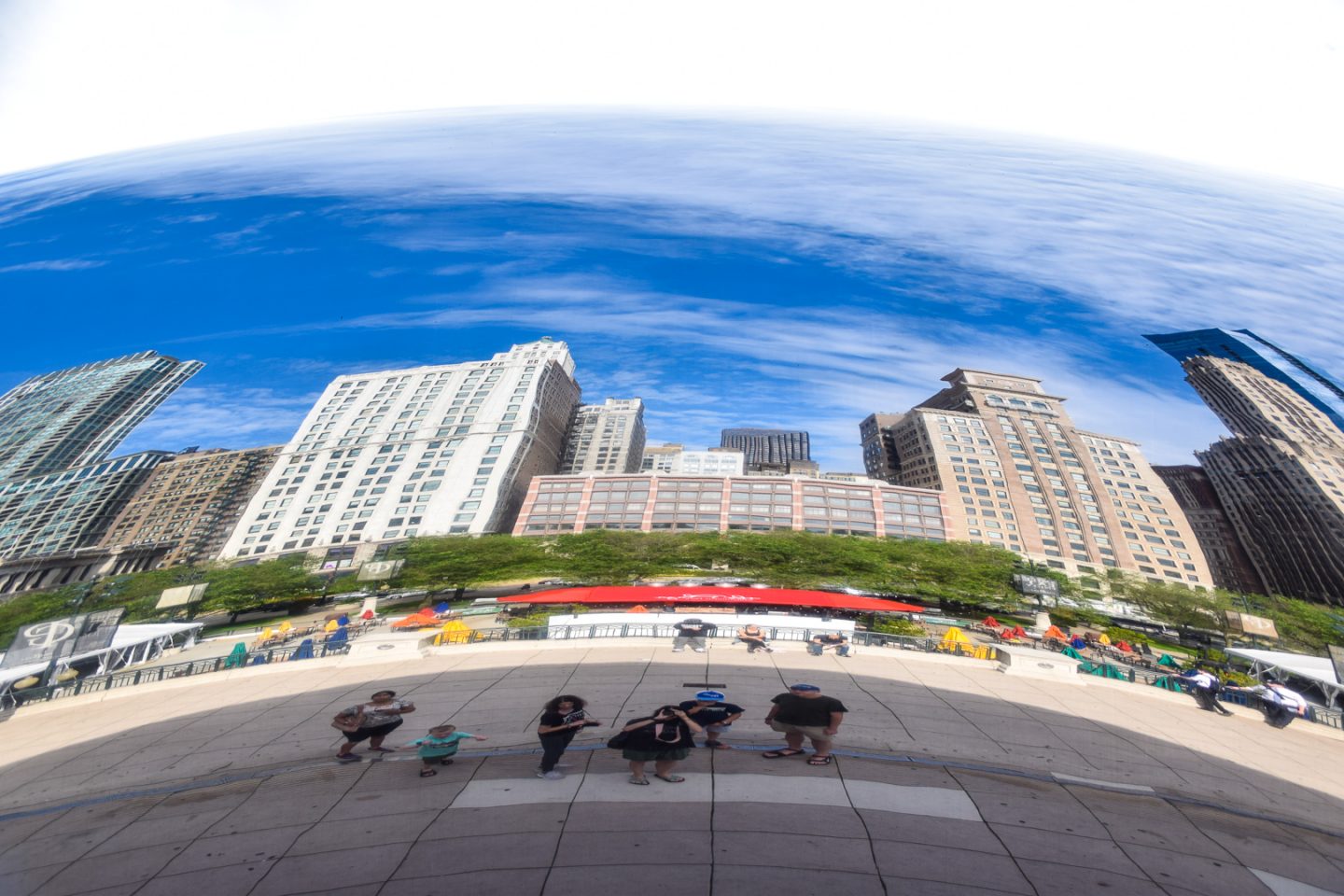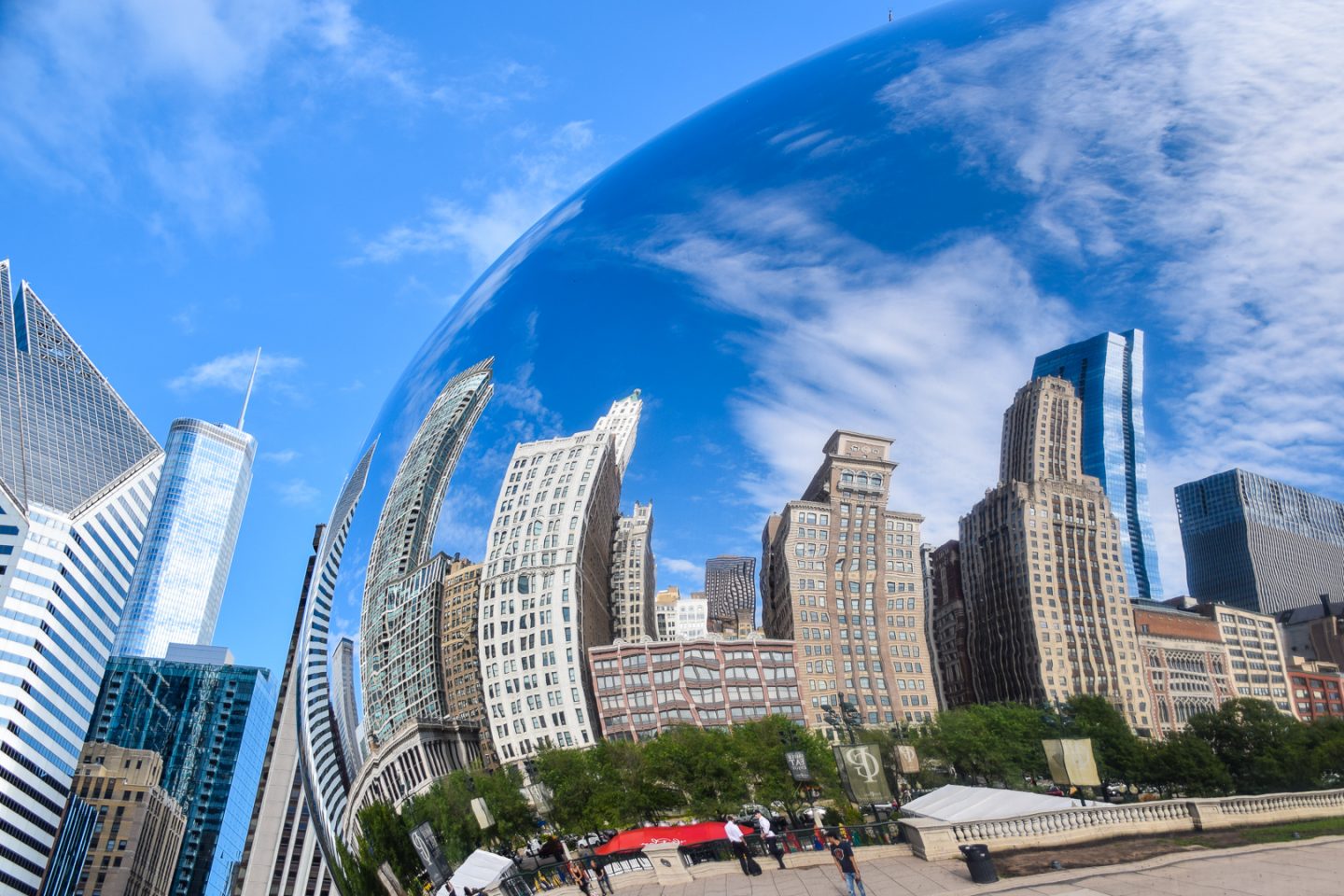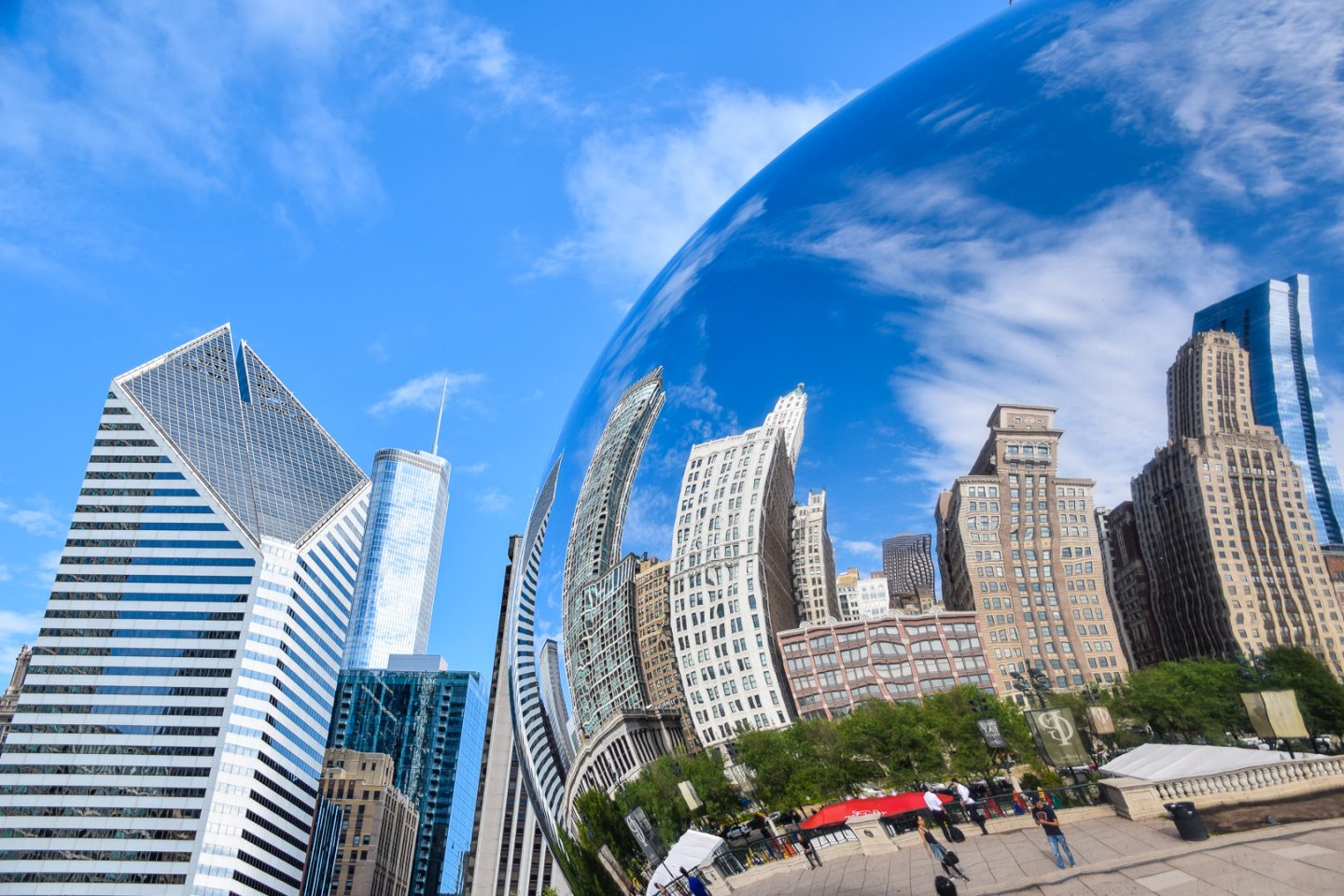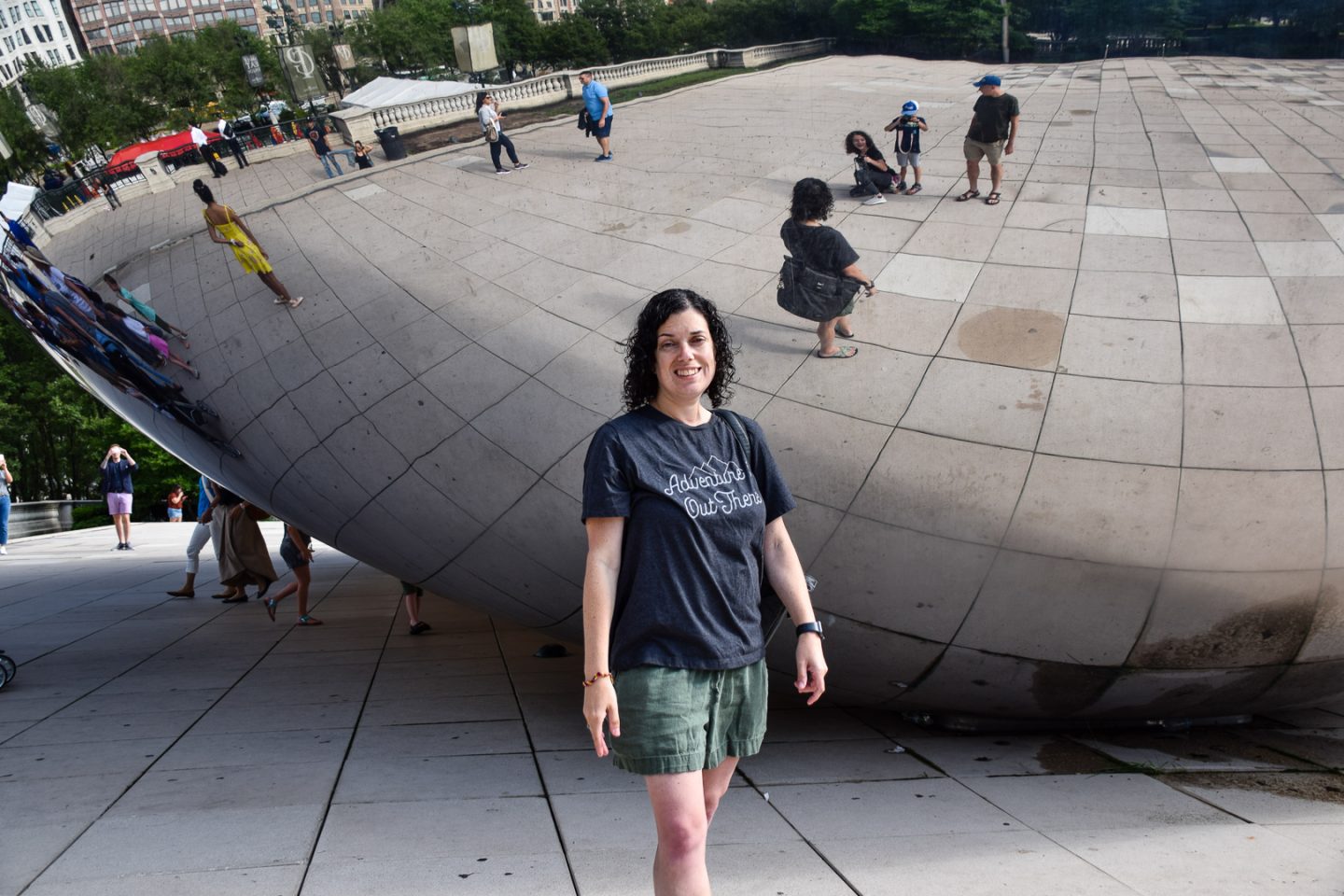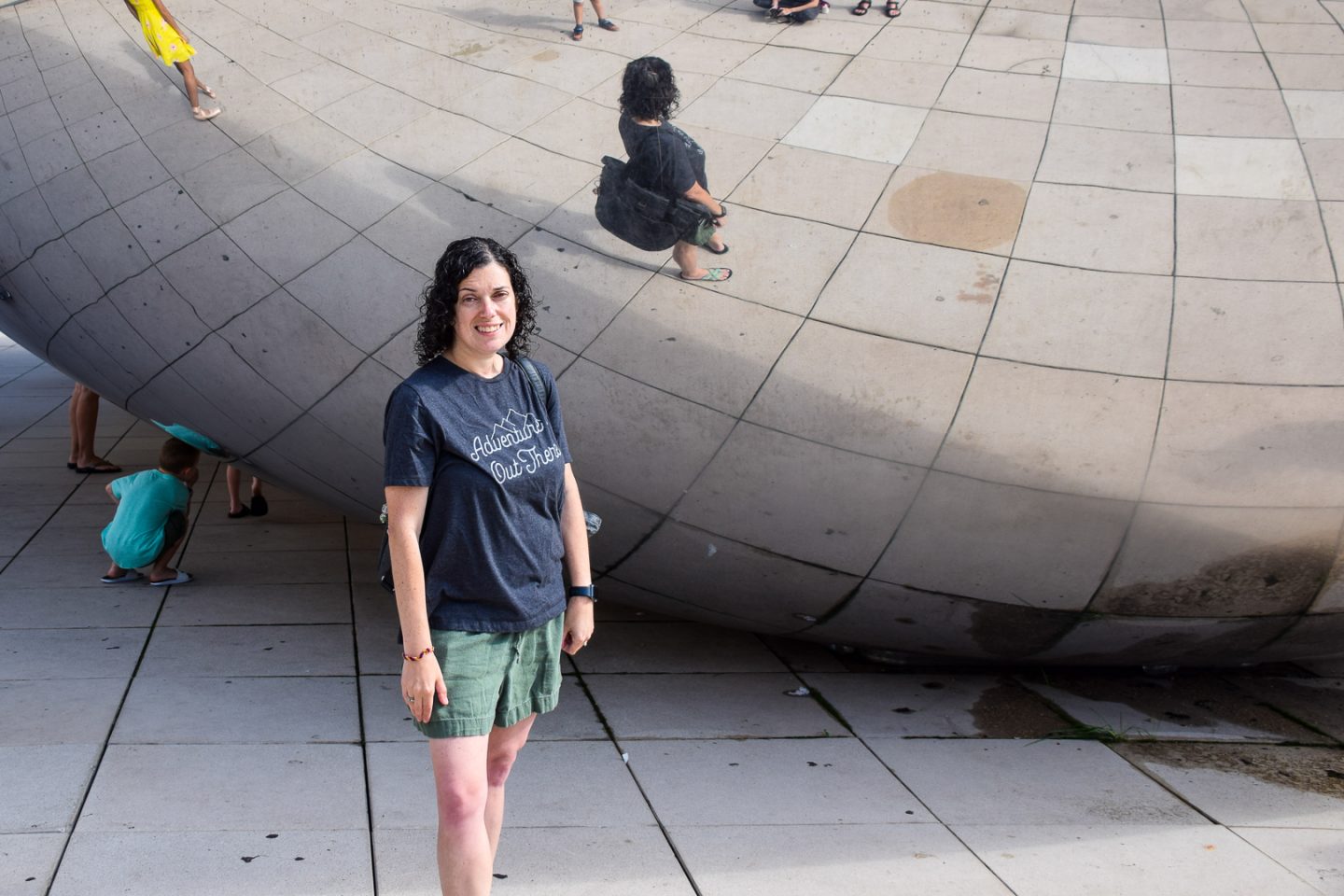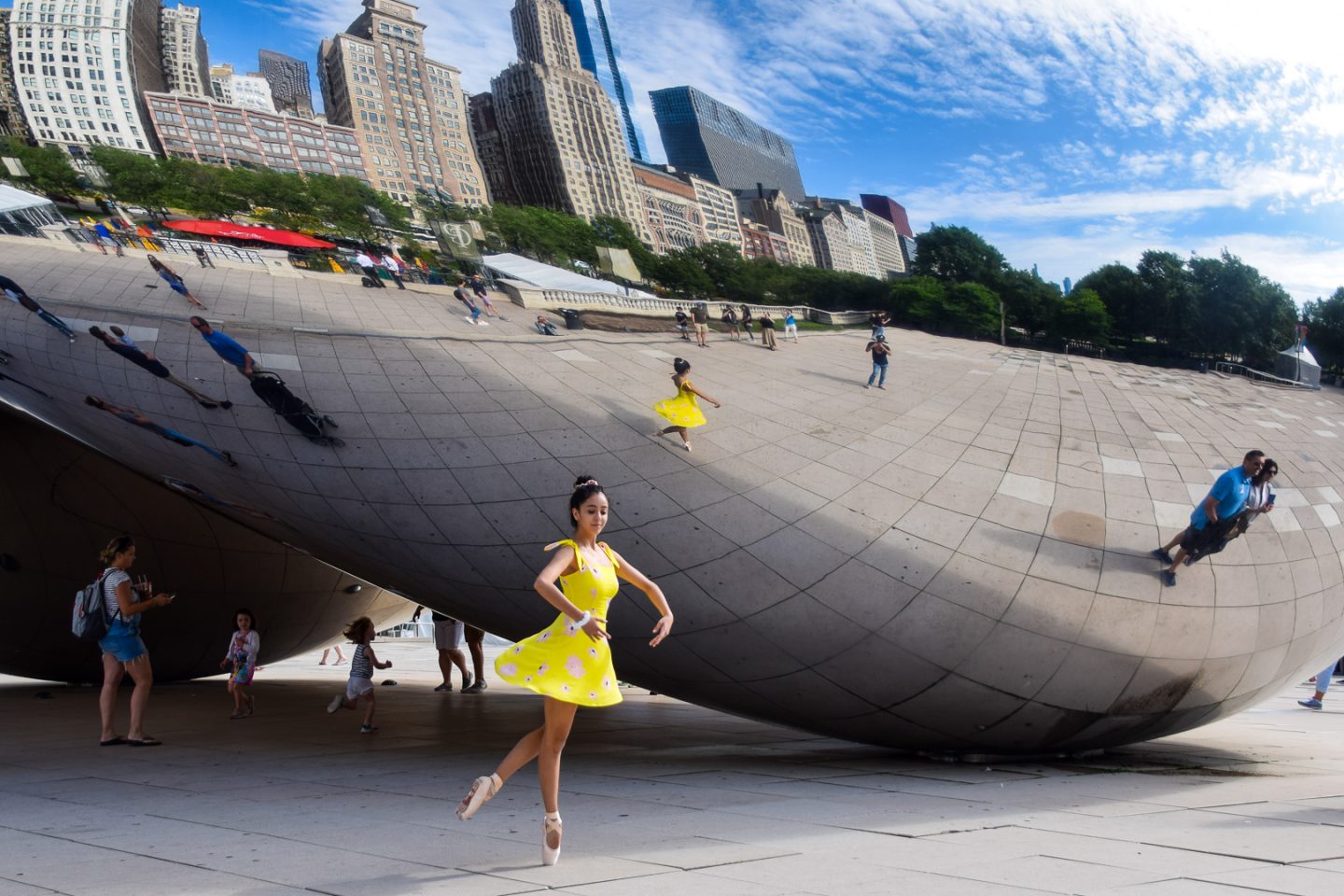 Gabbie kind of loved seeing this dancer taking pictures.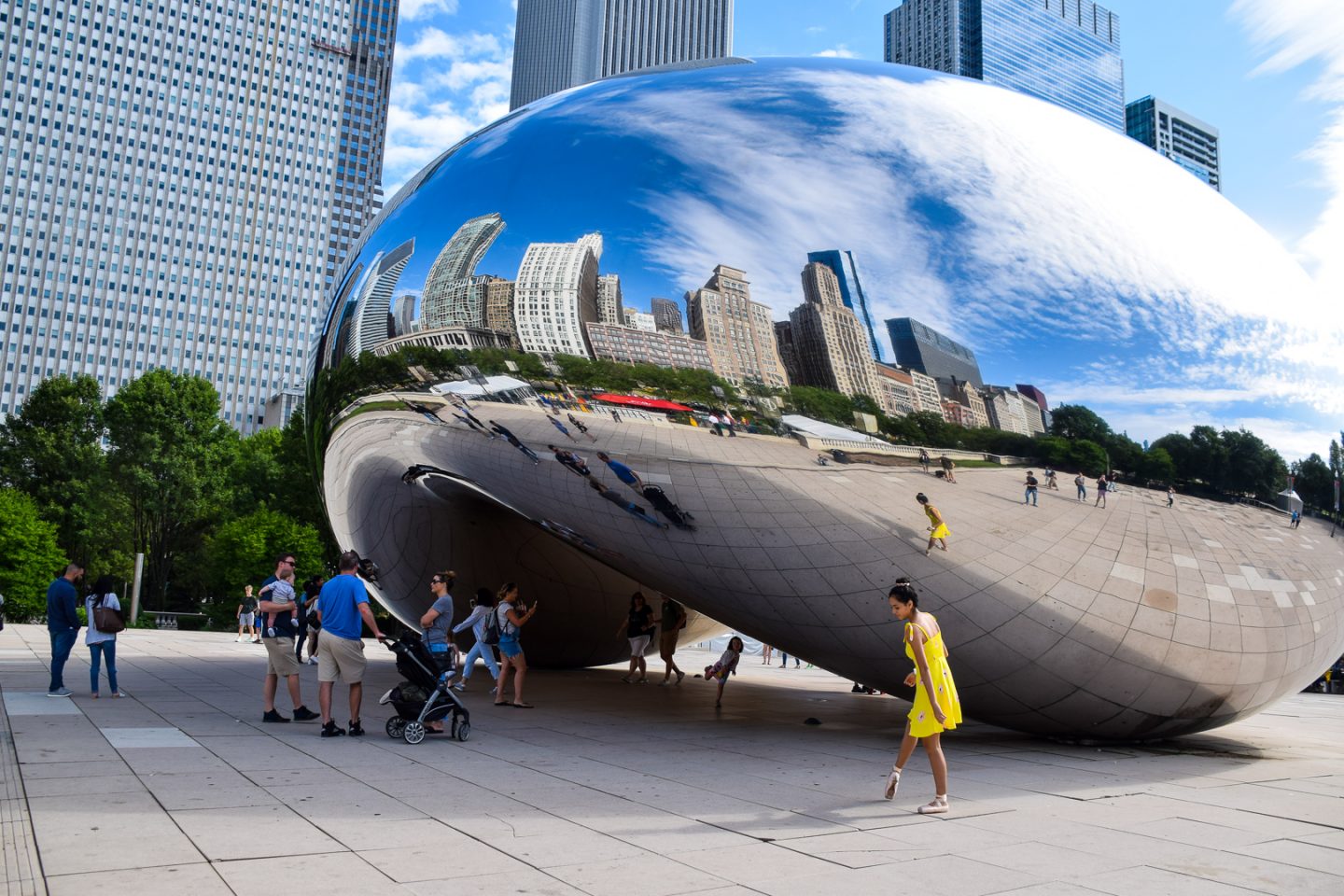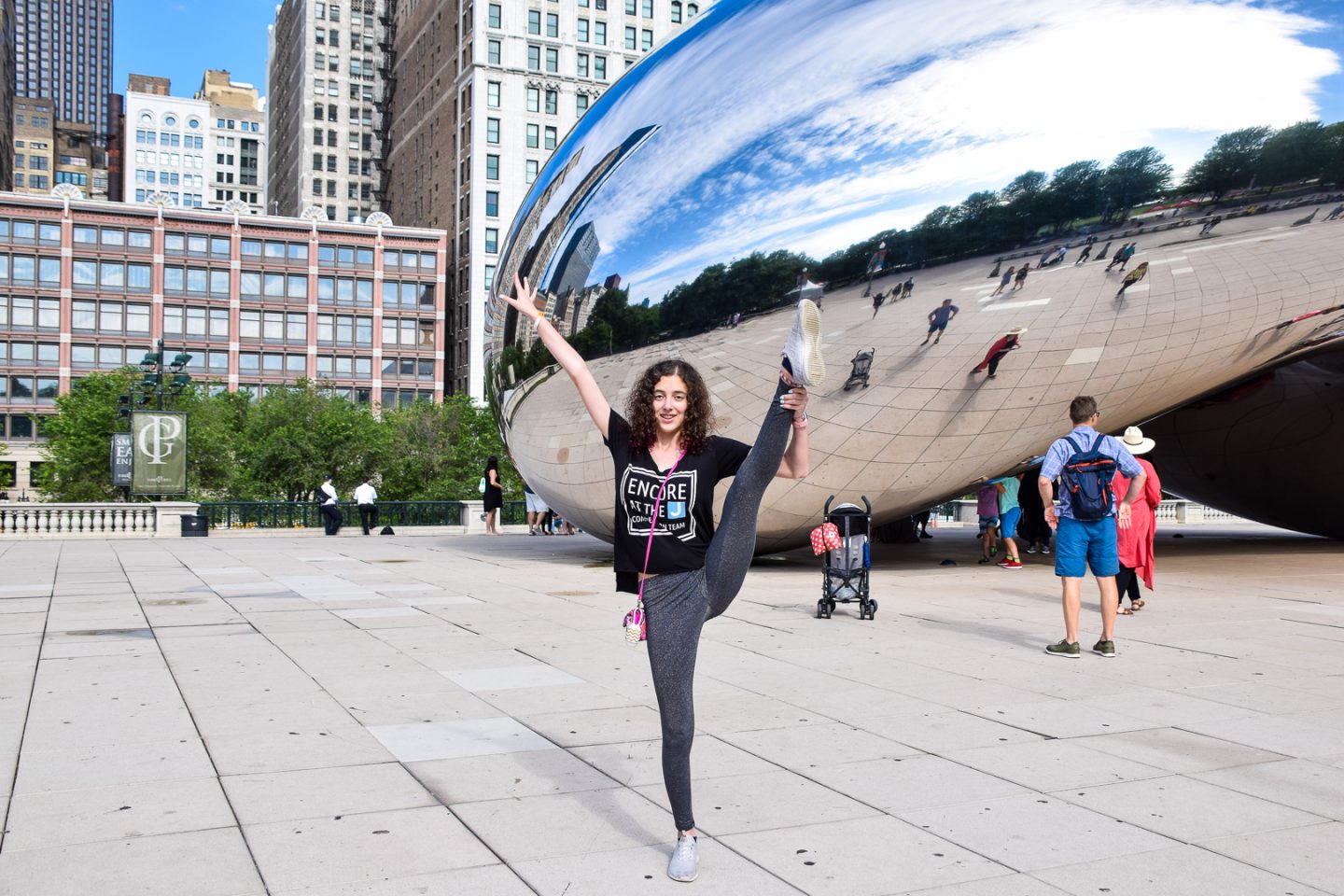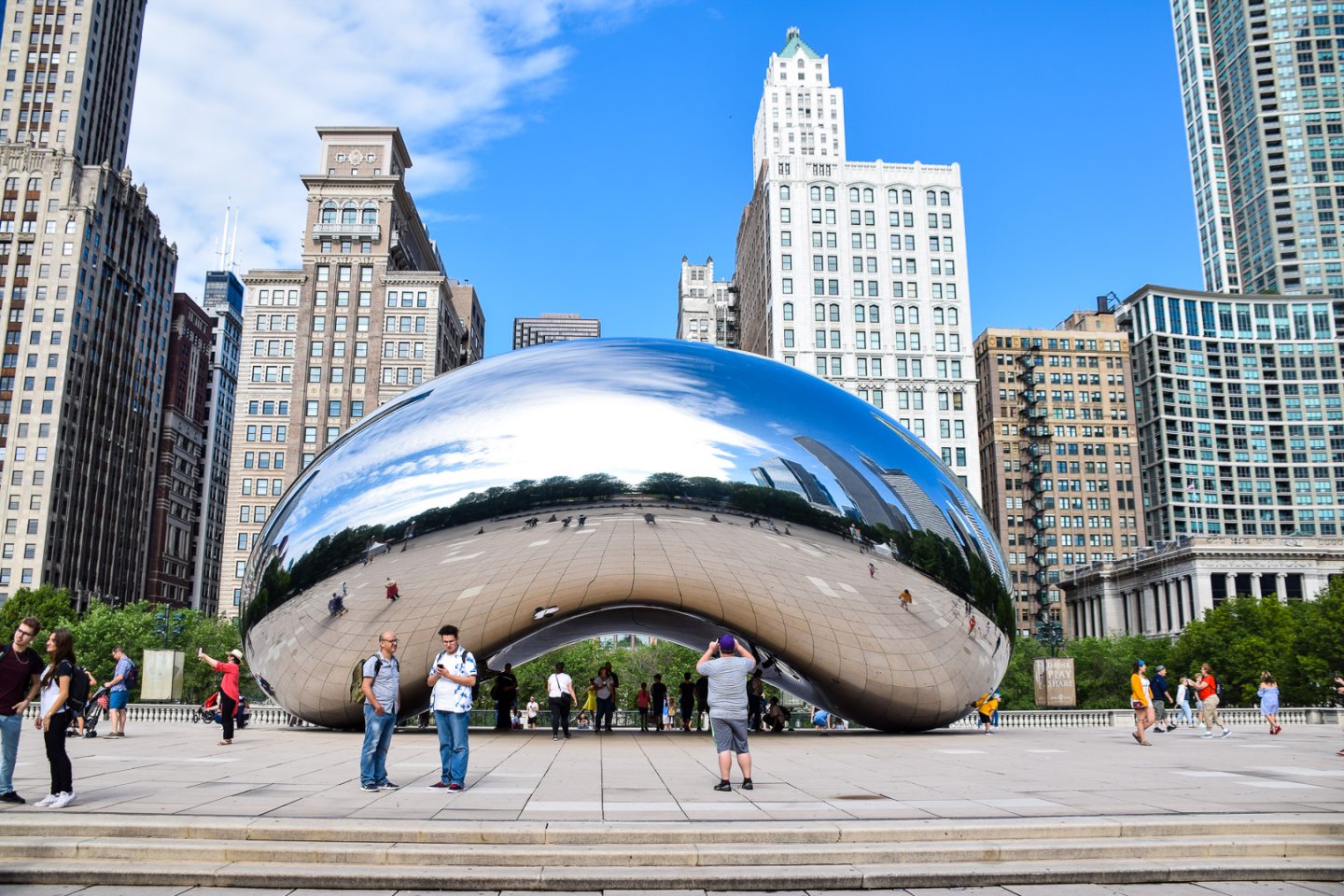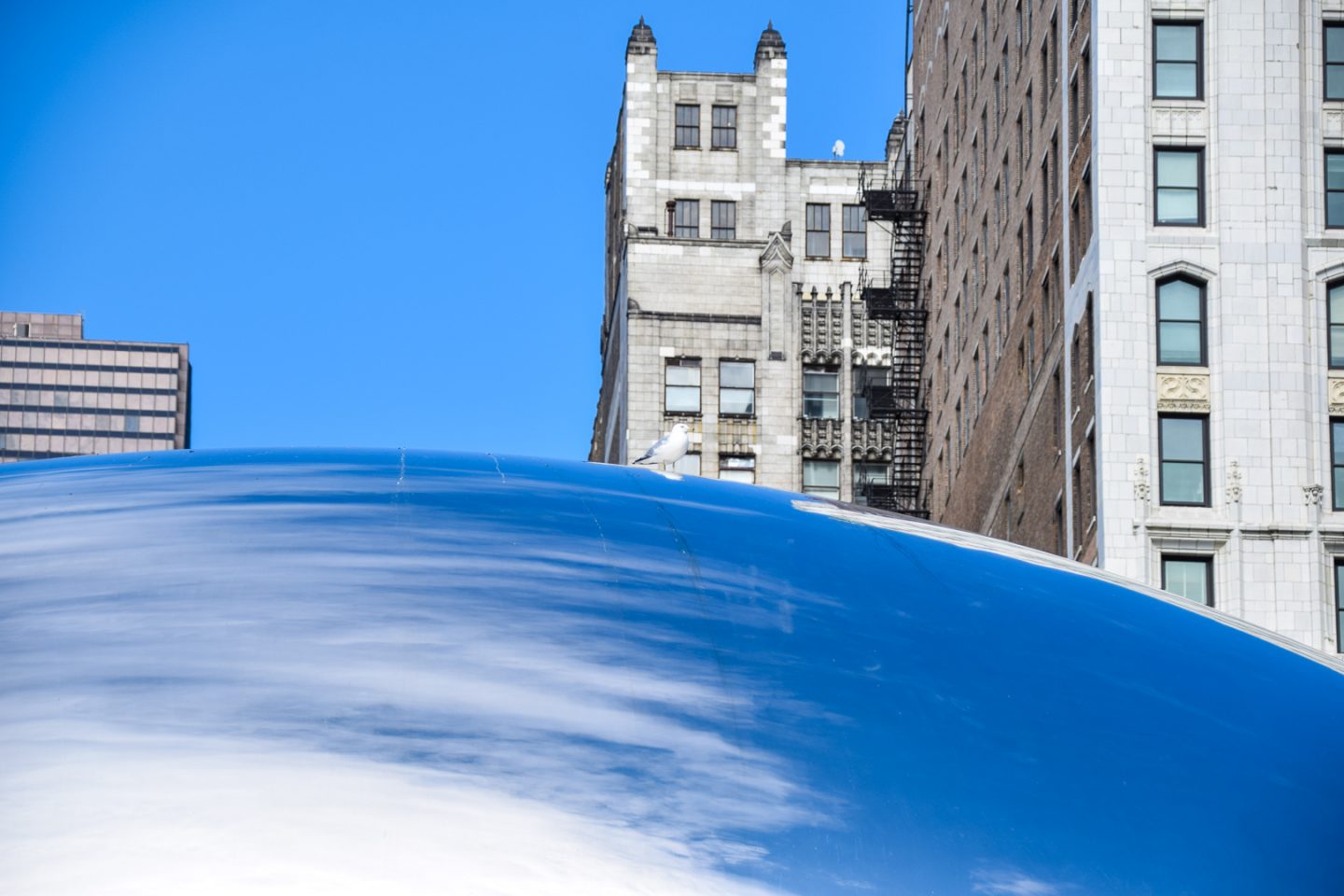 Back at the hotel briefly. We went up to the roof to get some pictures.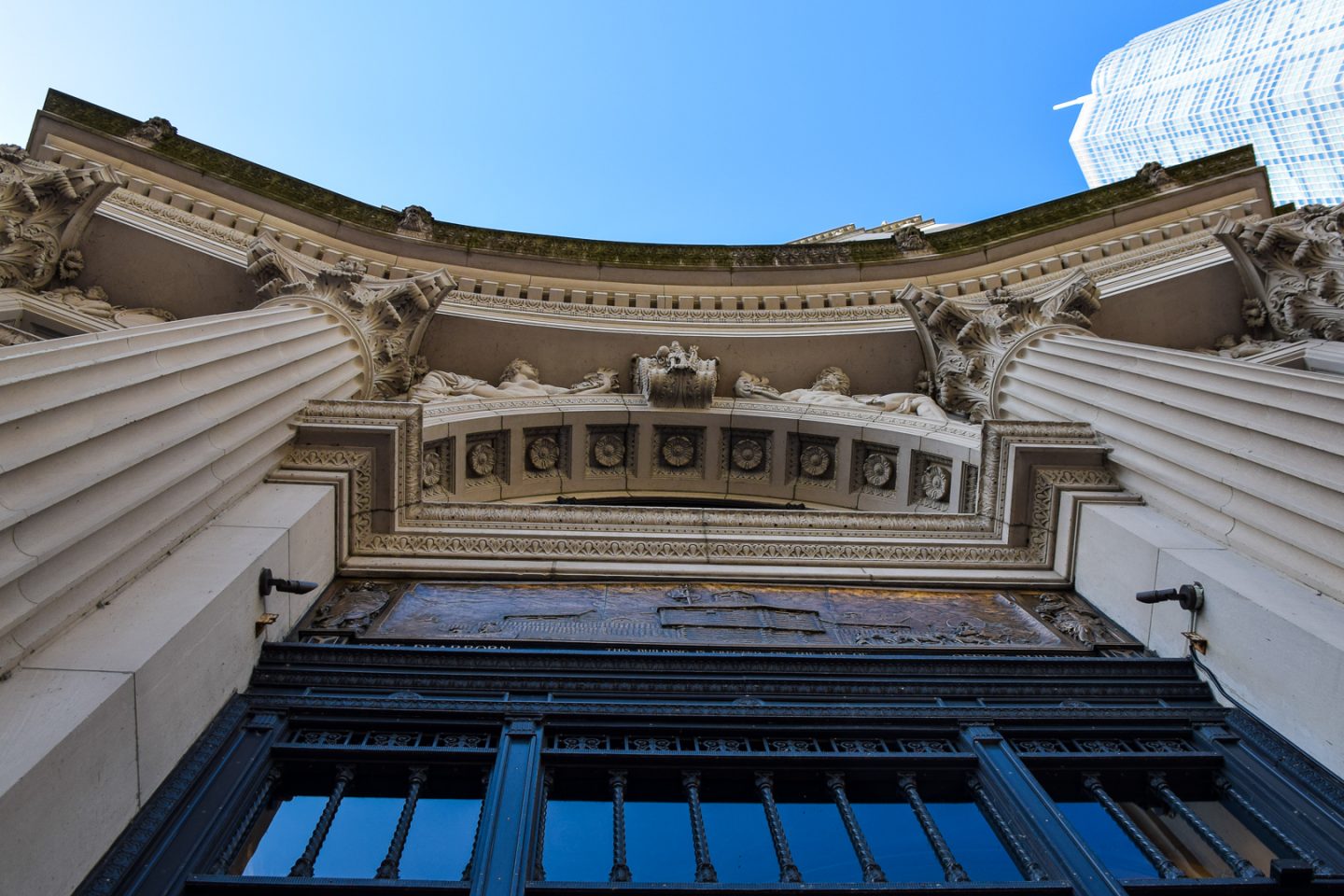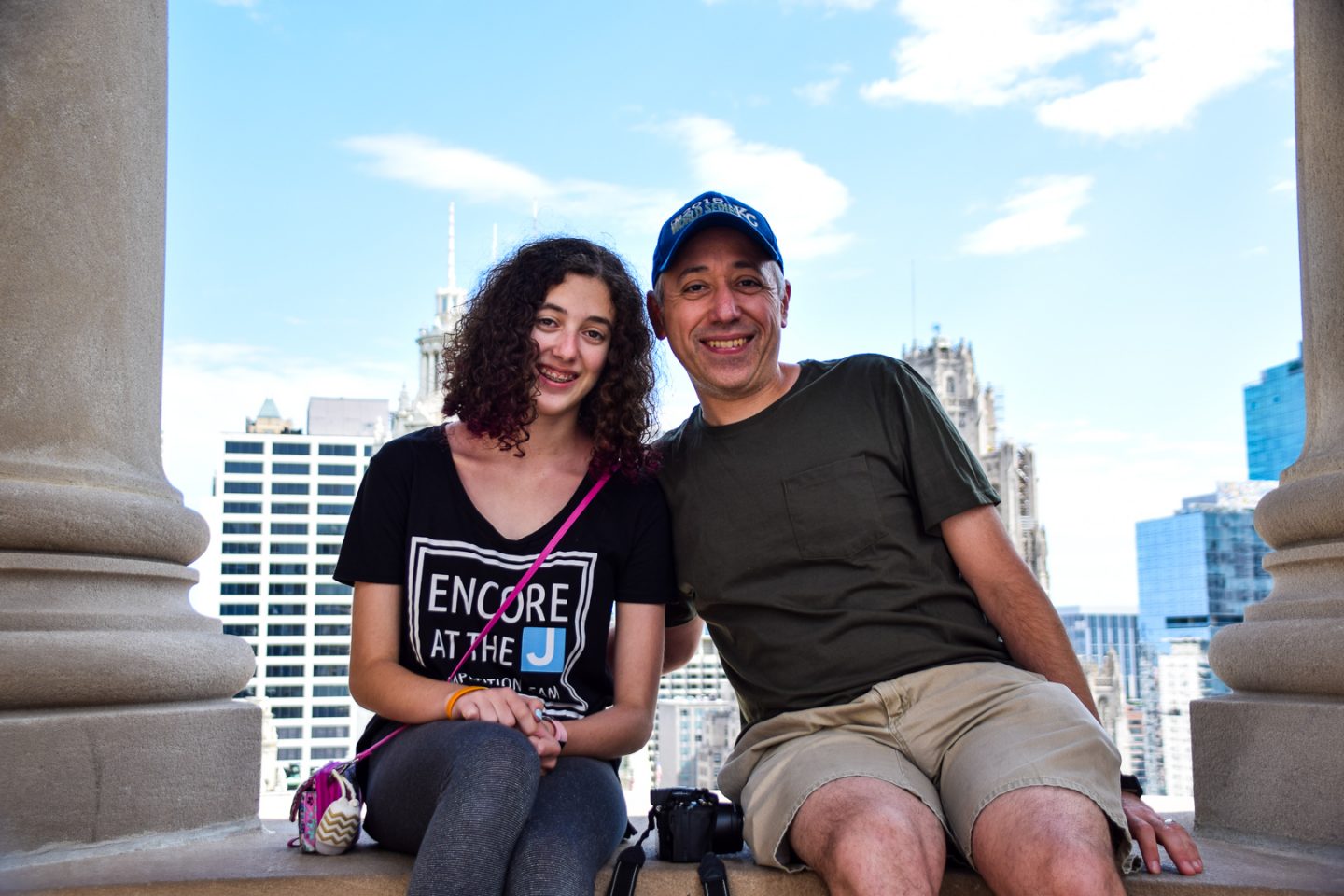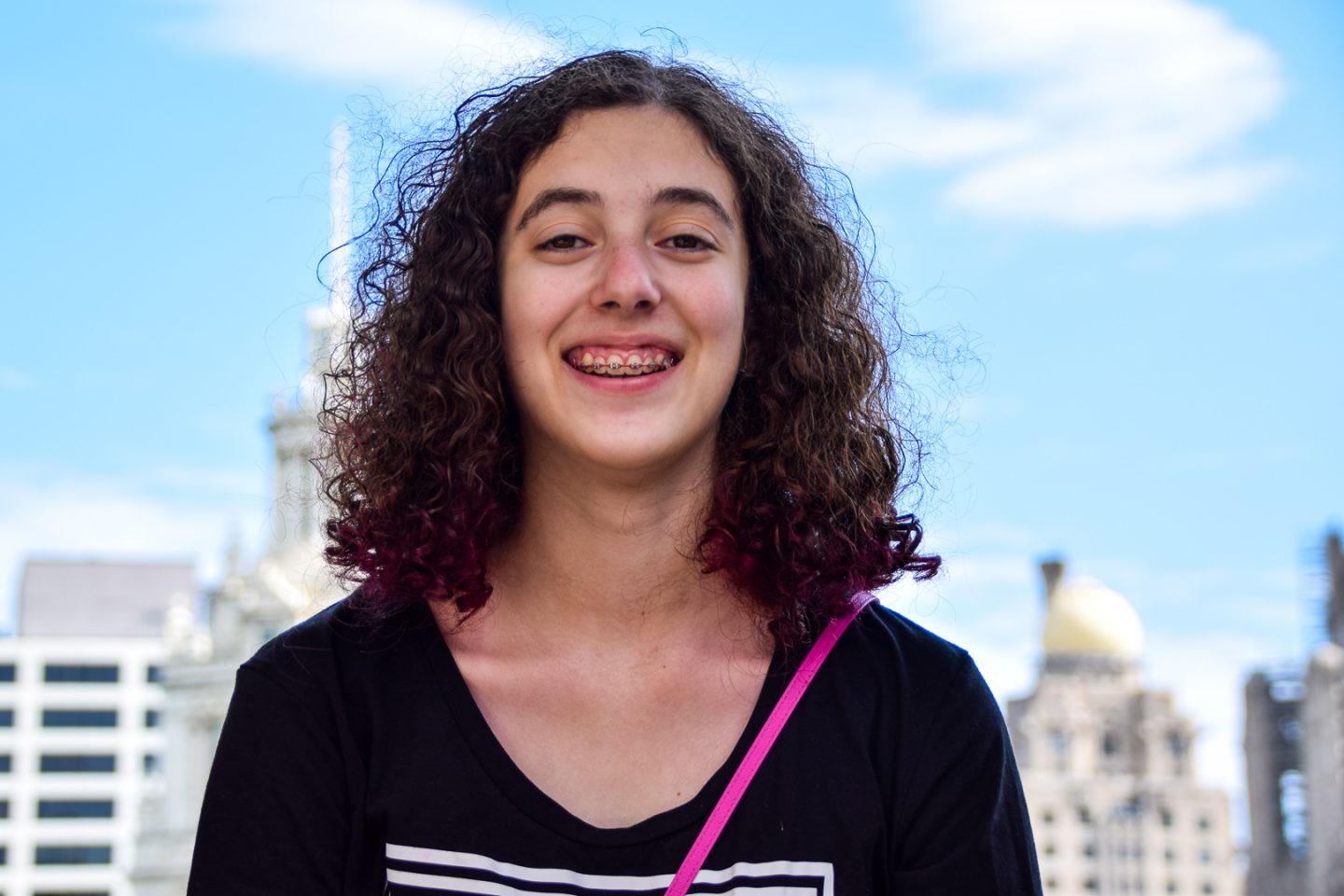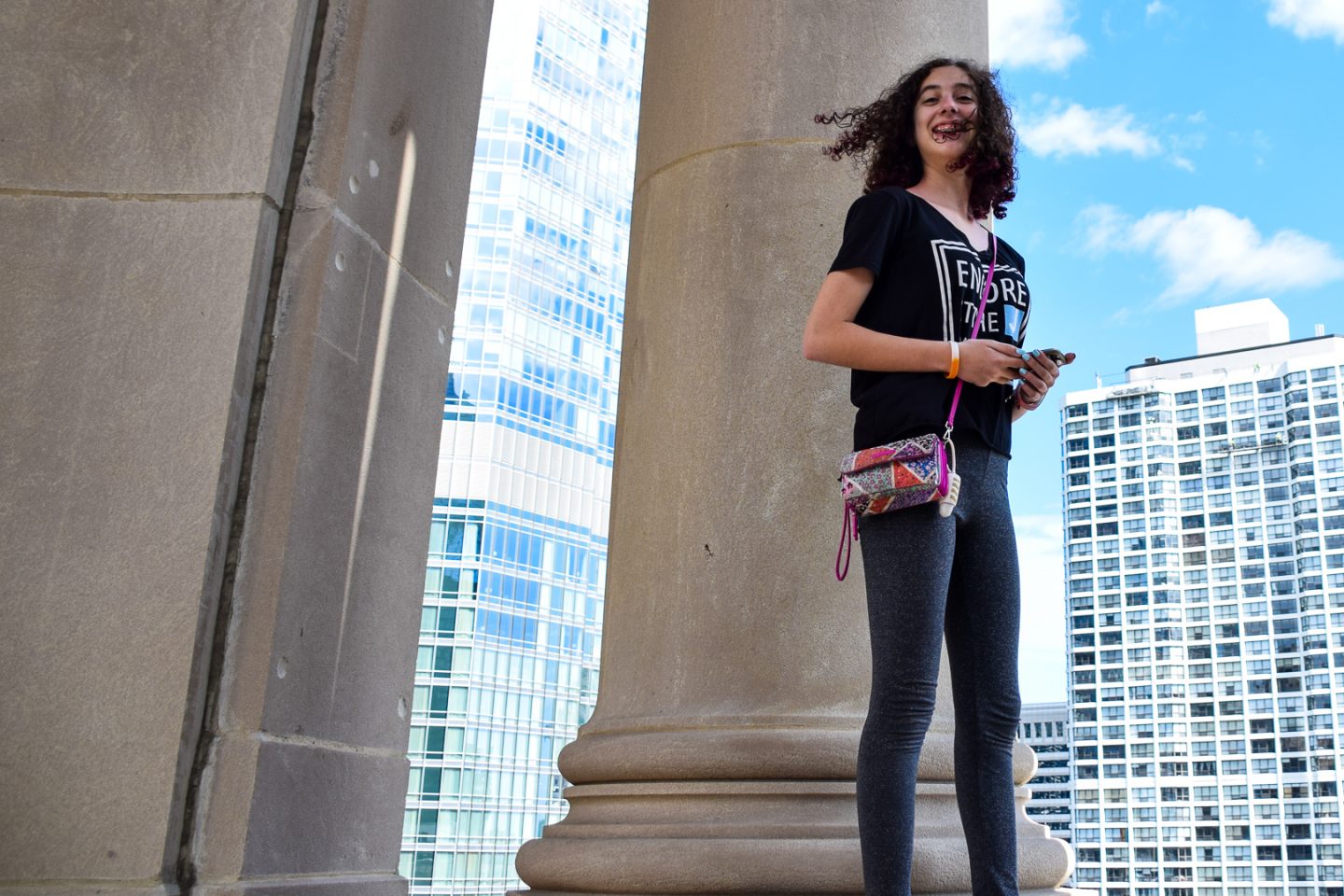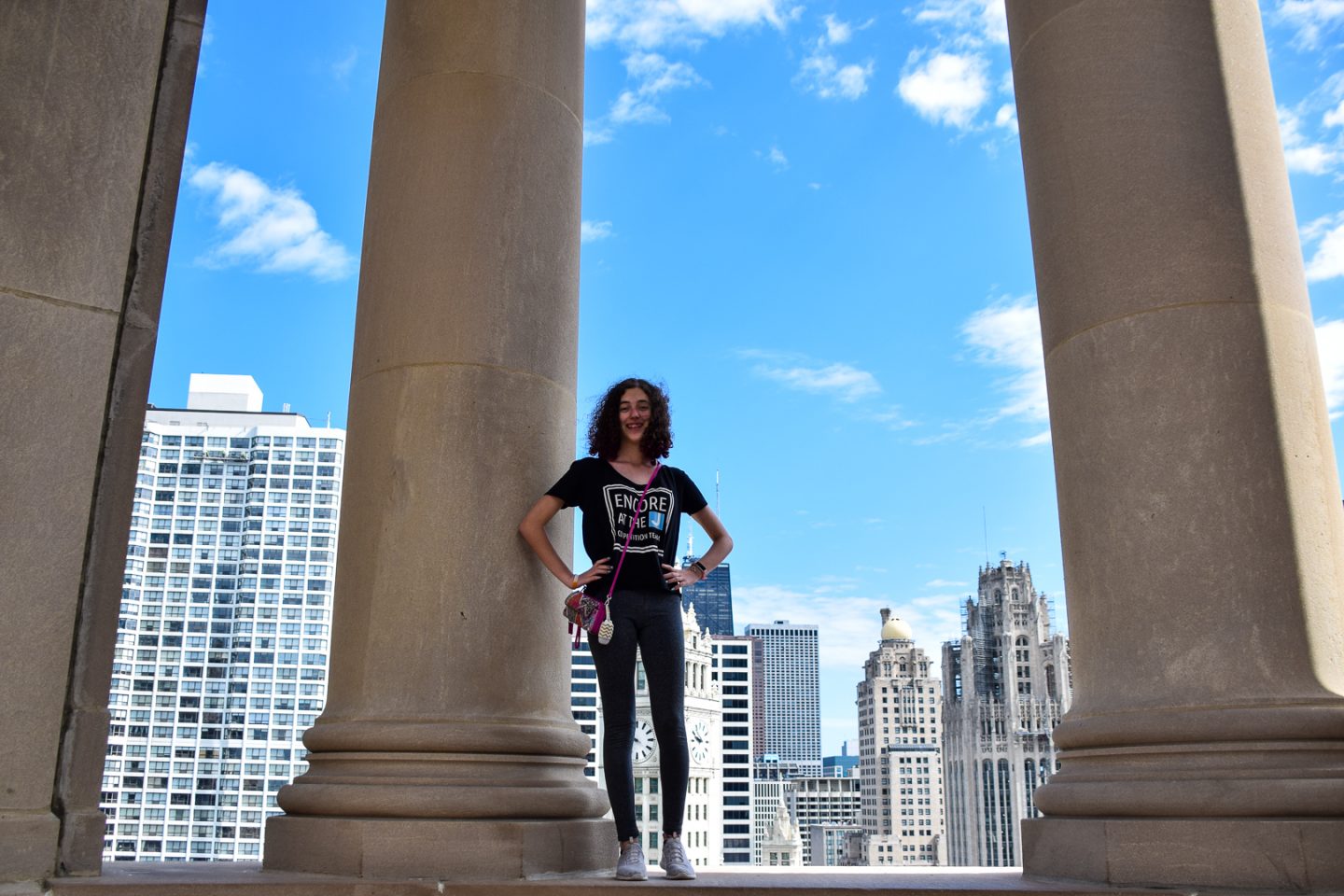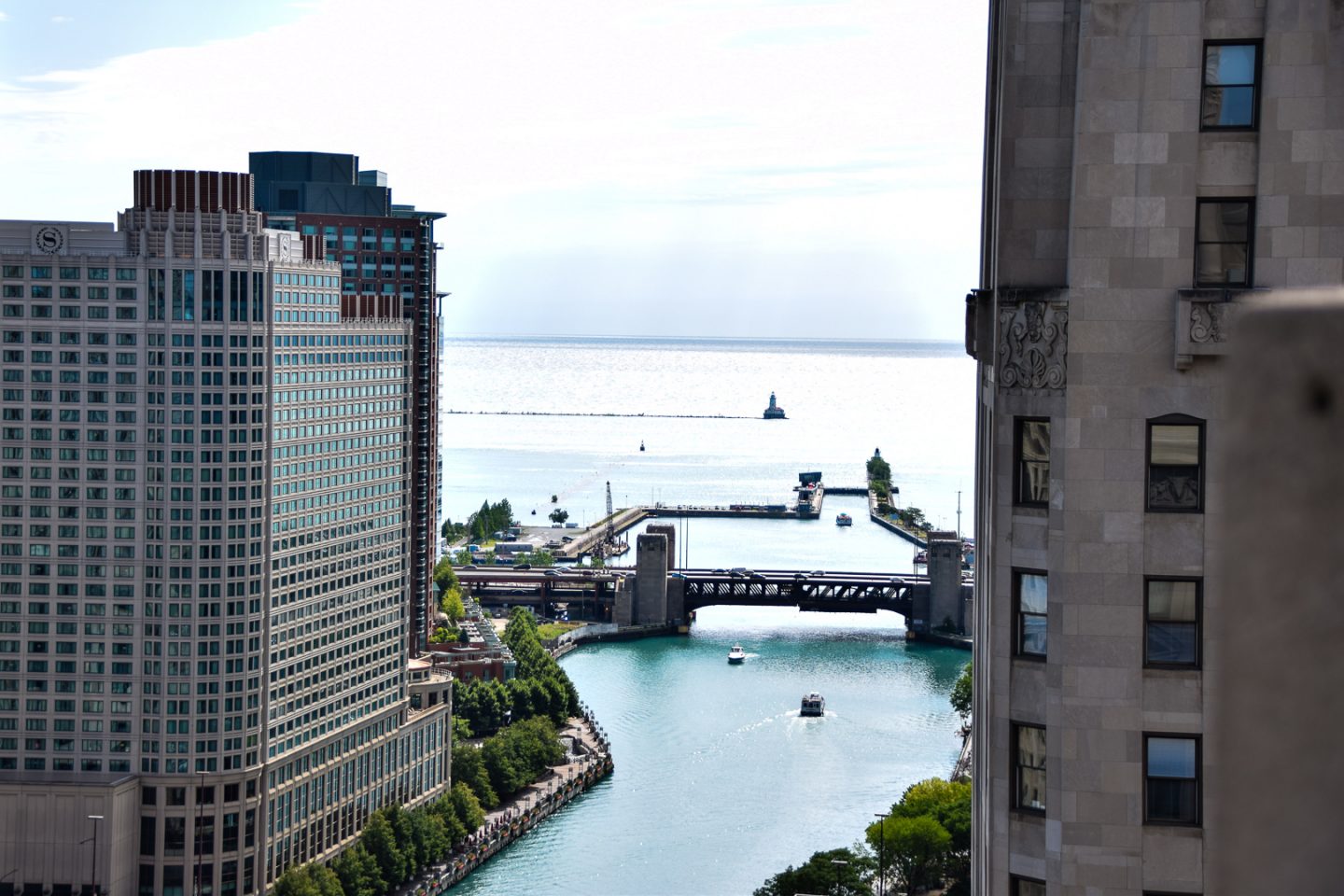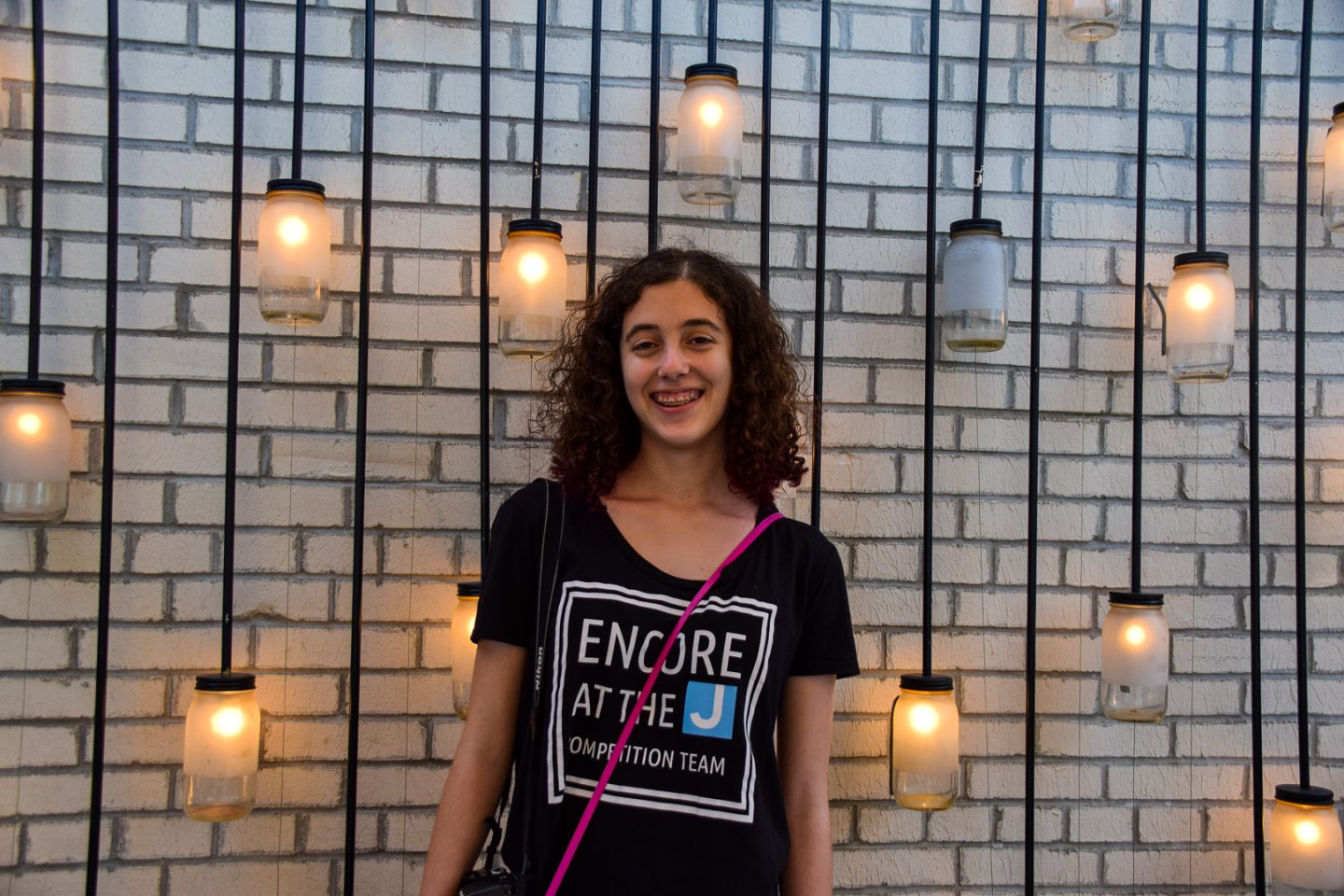 Back on Michigan Ave: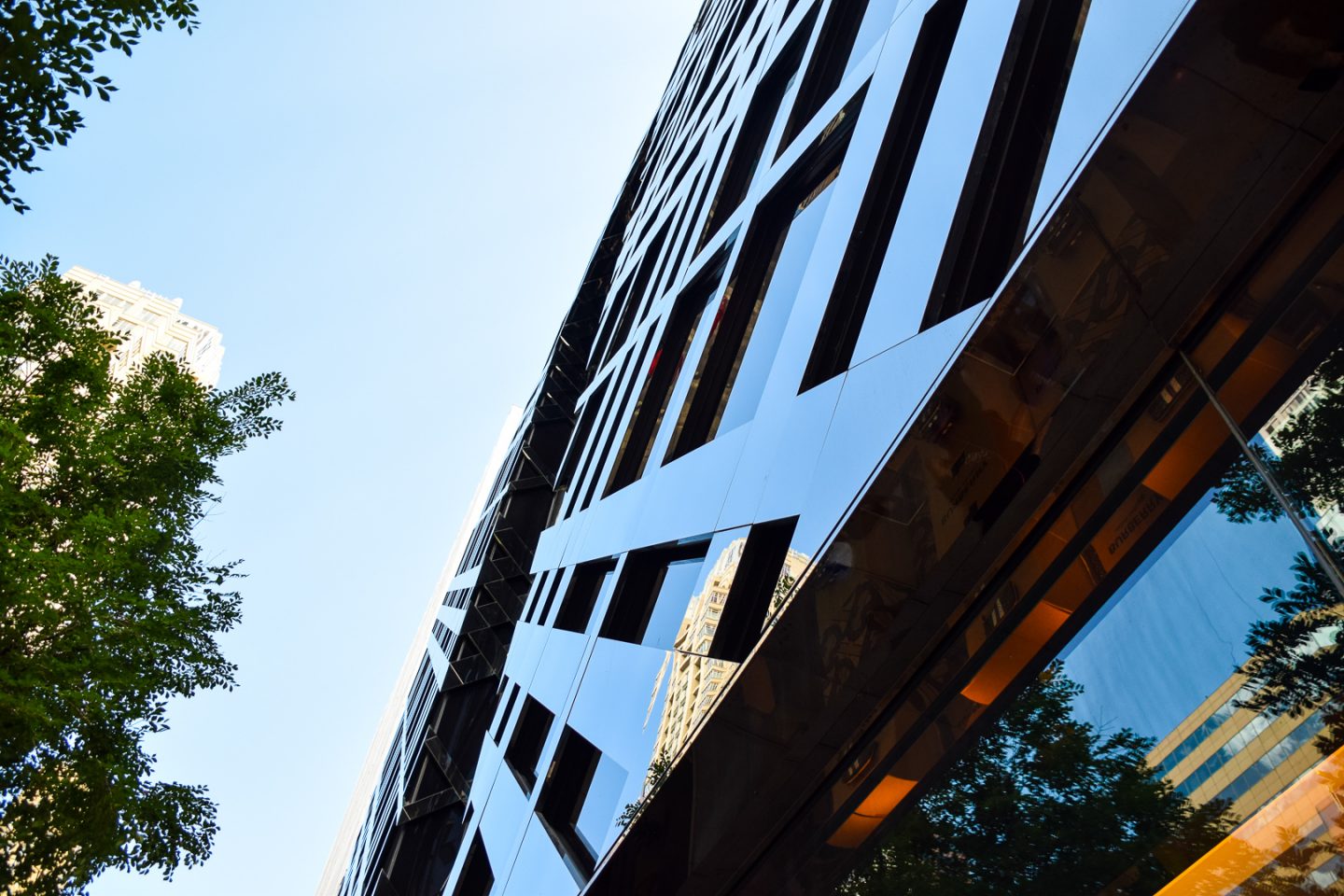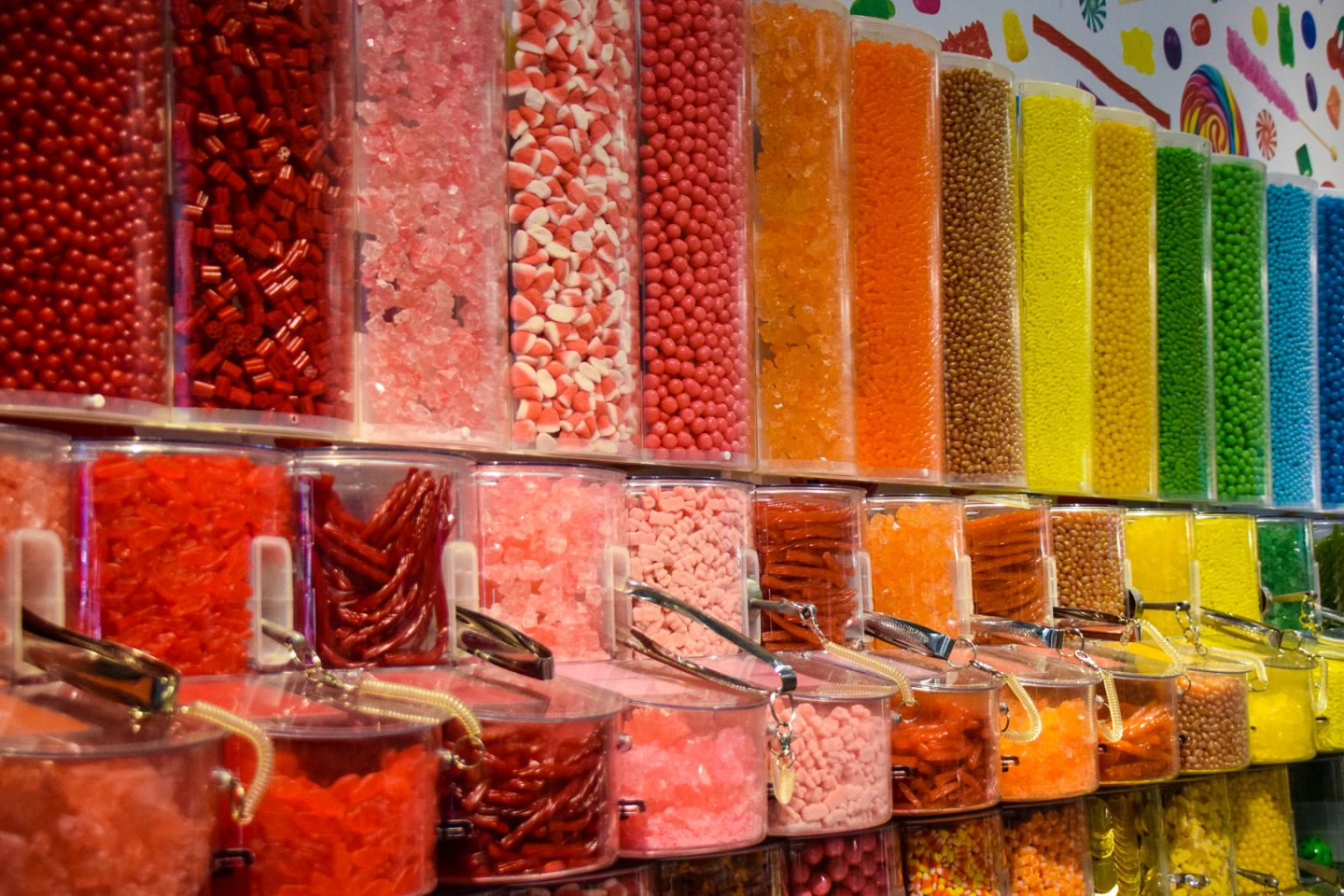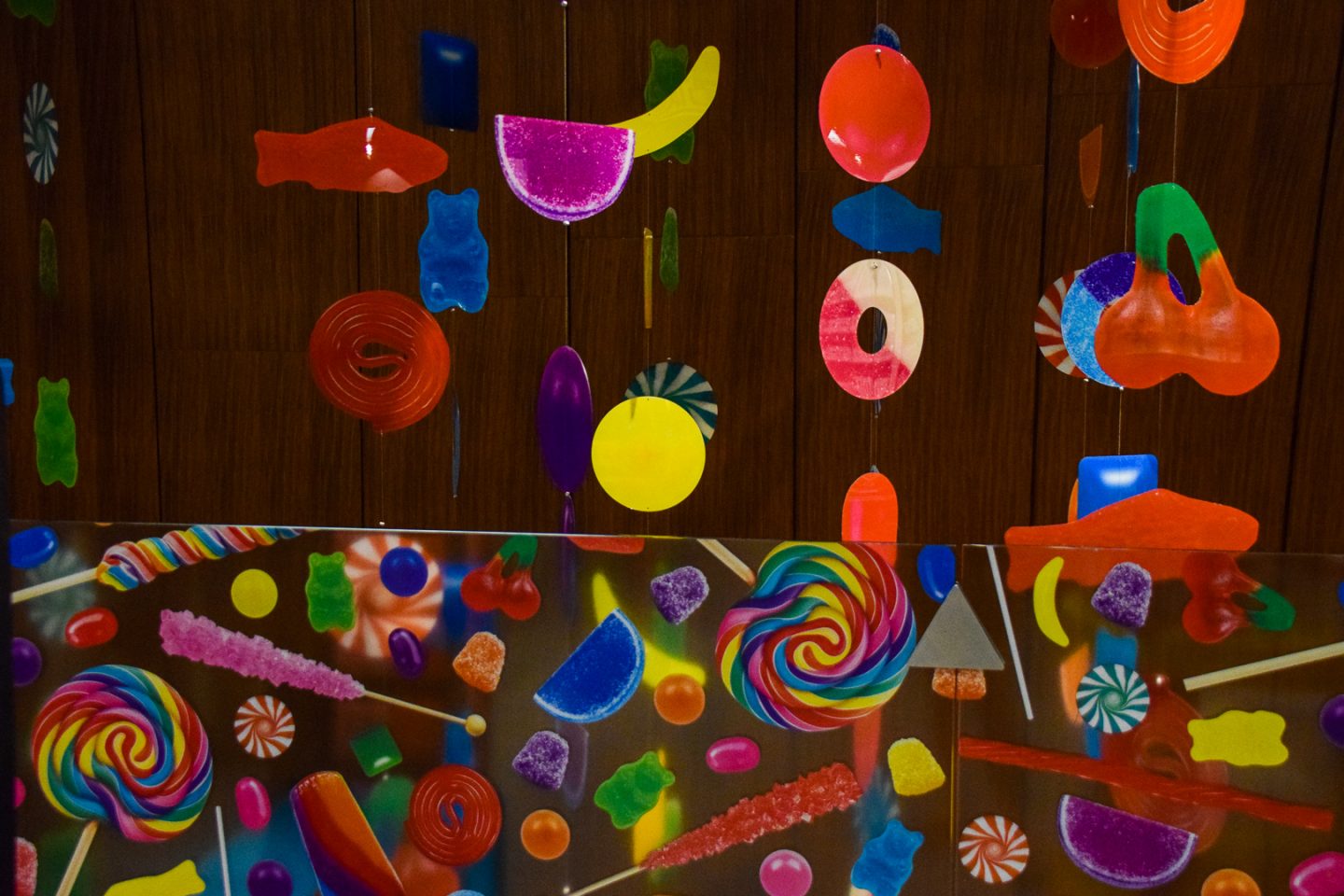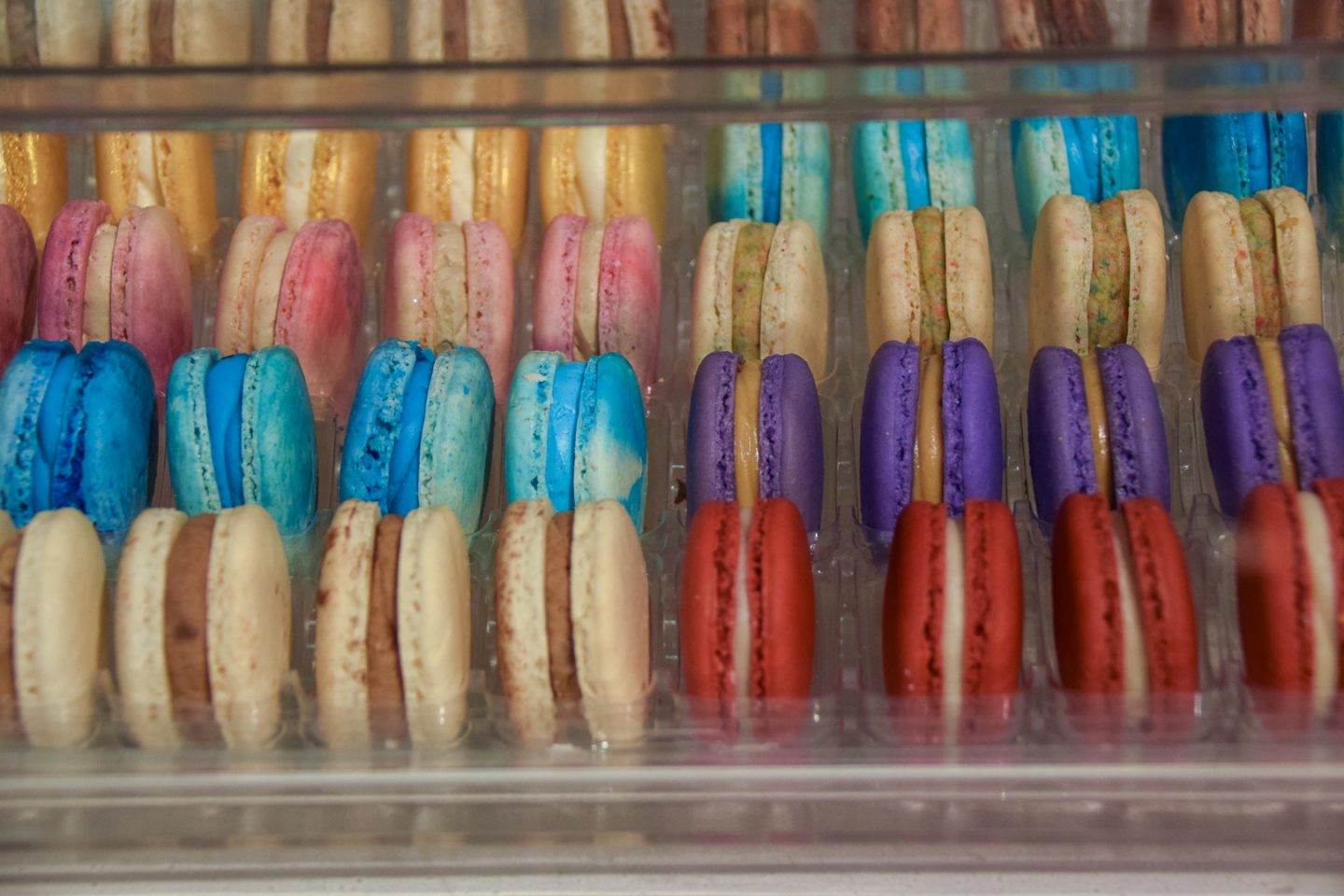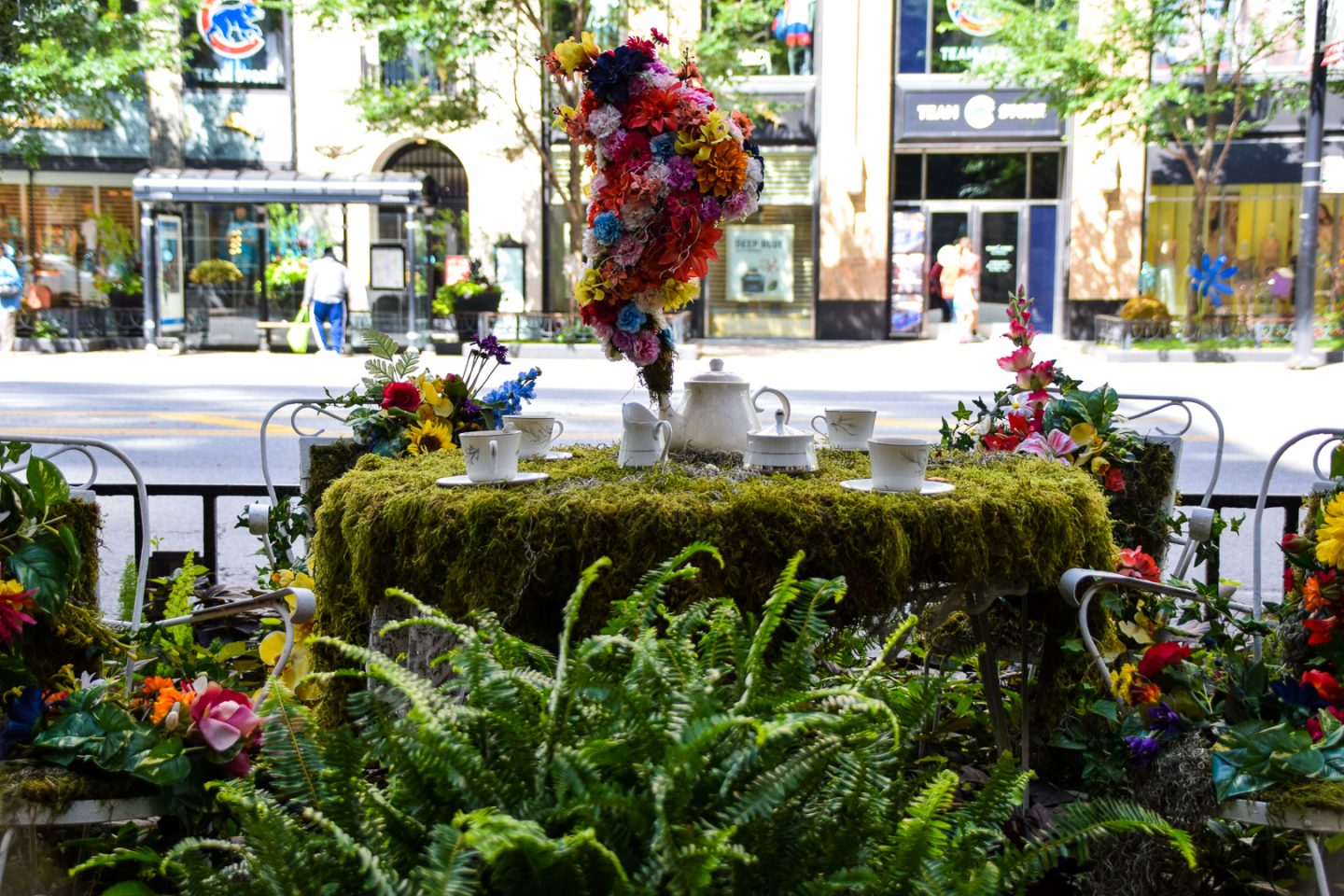 Next we went to the Hancock building. We had heard that you can go to the bar at the top if you want to see the views without going to the observatory, but it turned out that they have a minimum where you have to each buy a drink in order to sit there. But guess what? The women's bathroom had a huge window with a view!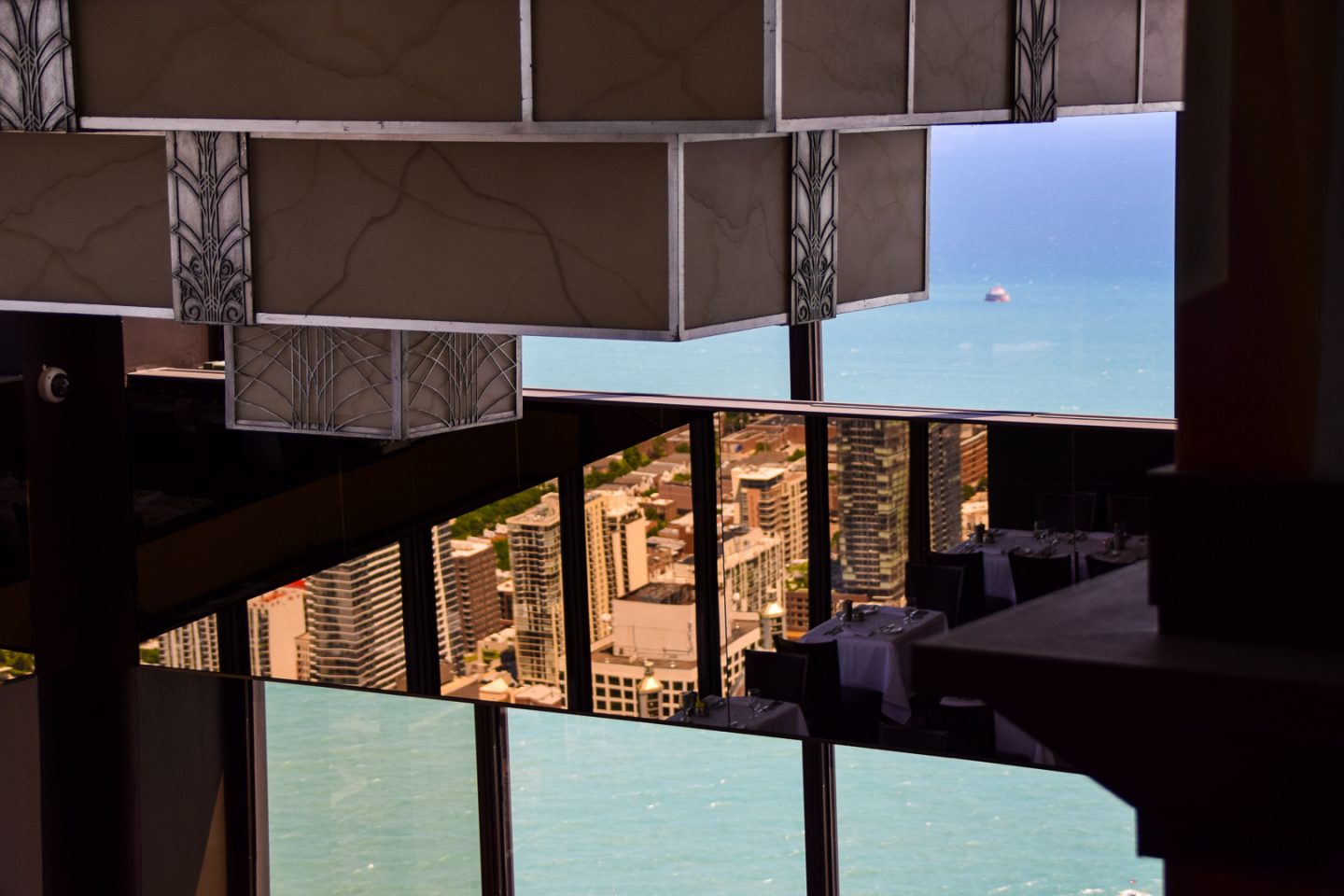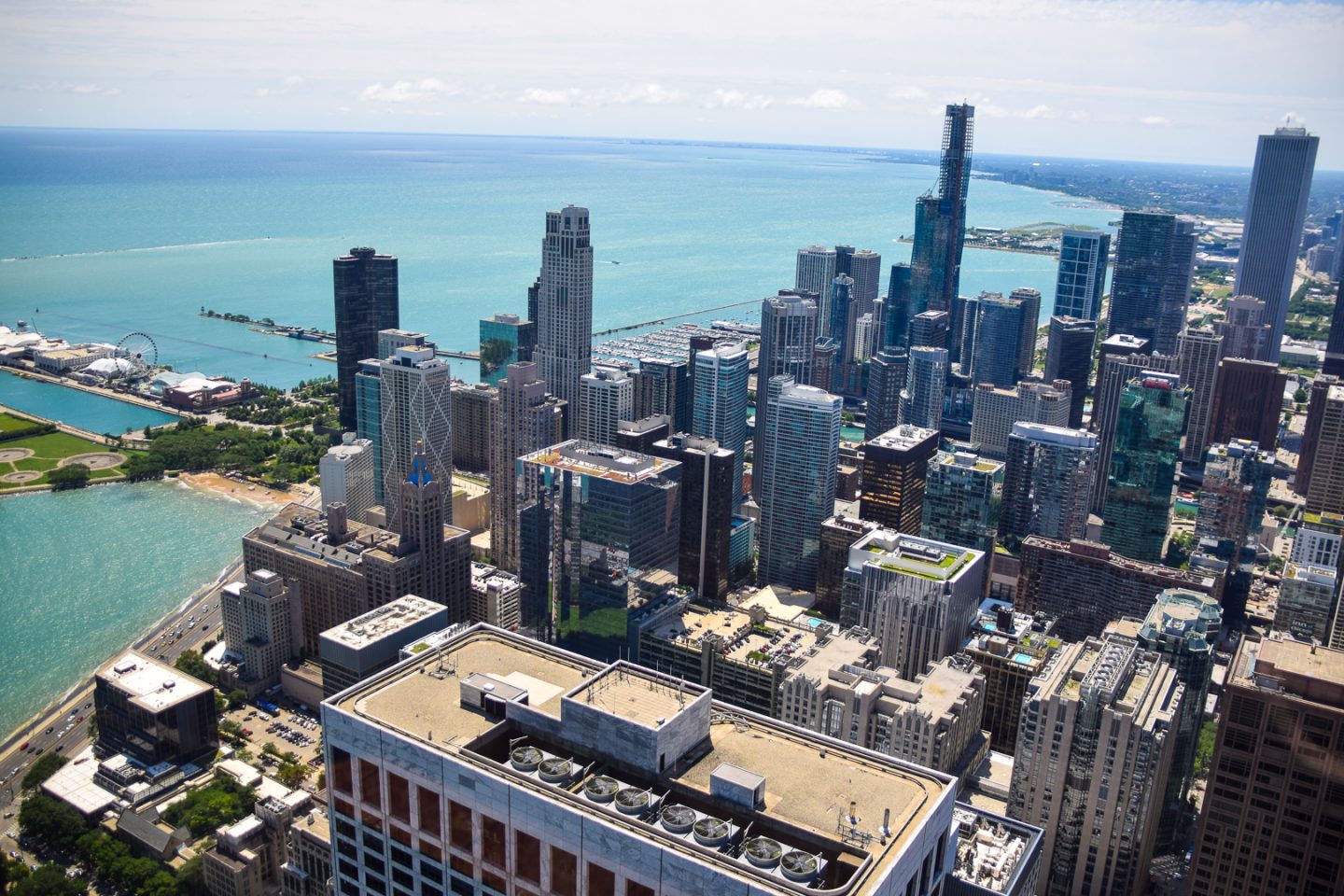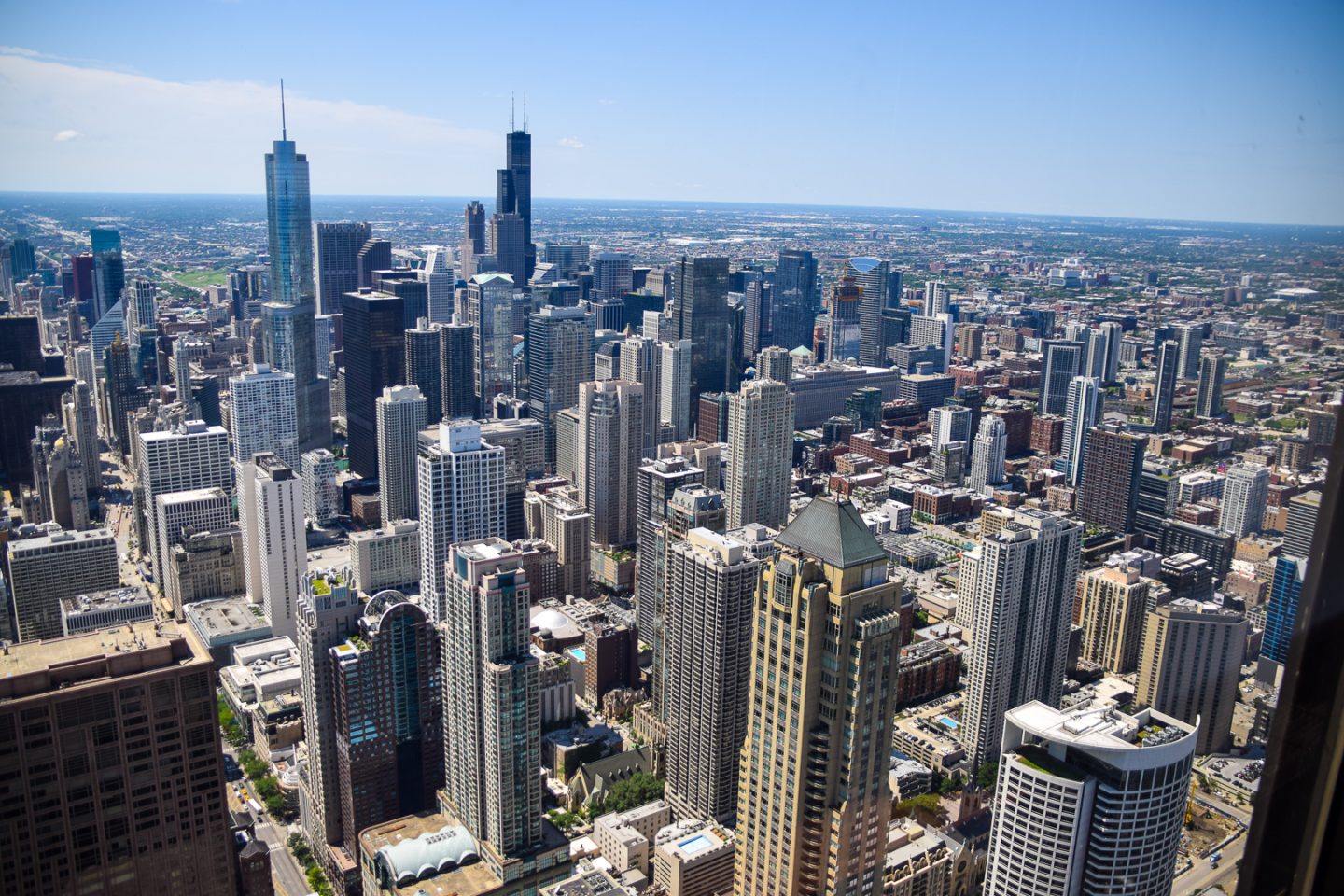 There were these cow sculptures on display, all with creative styles and names, so I couldn't help but take pictures of them!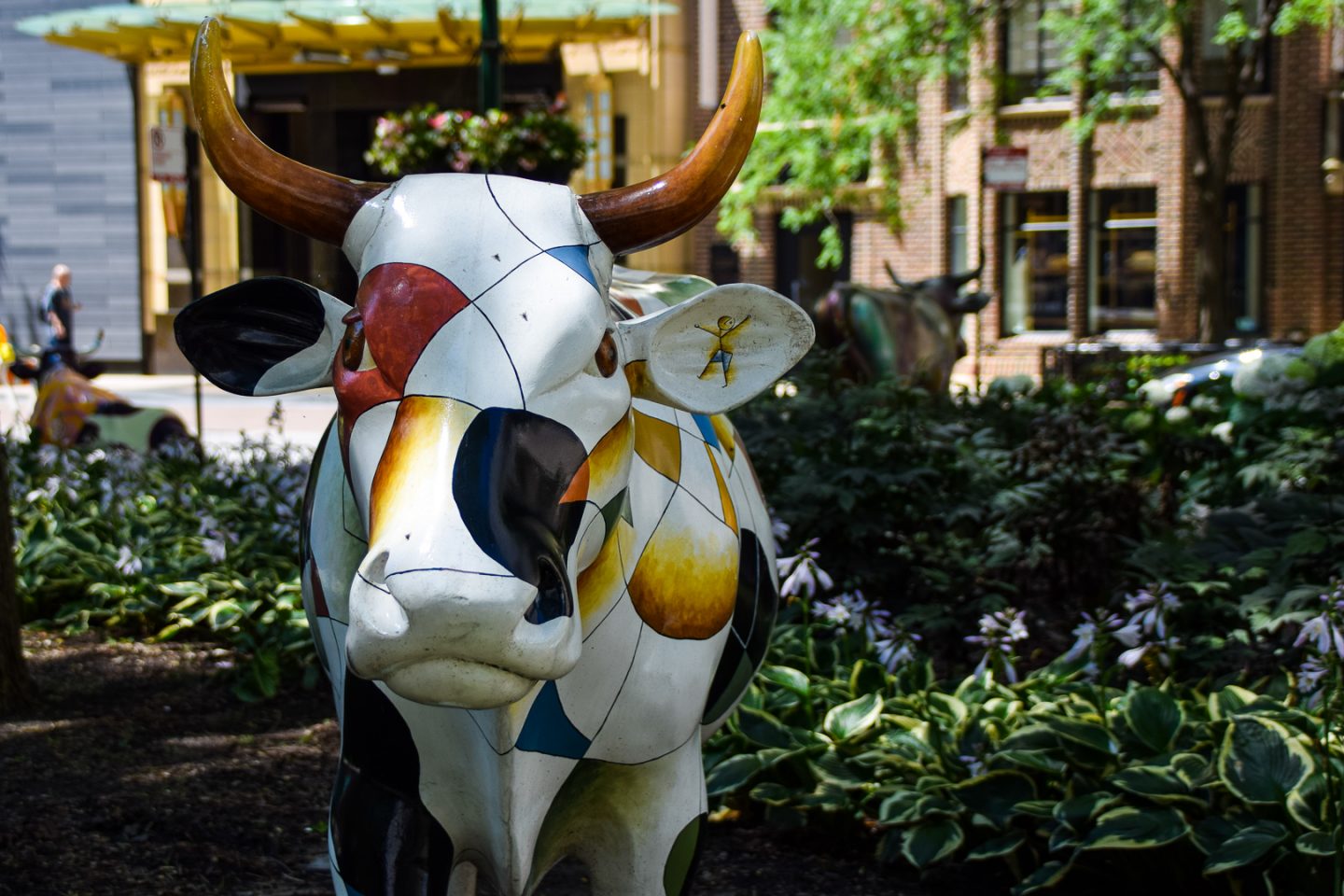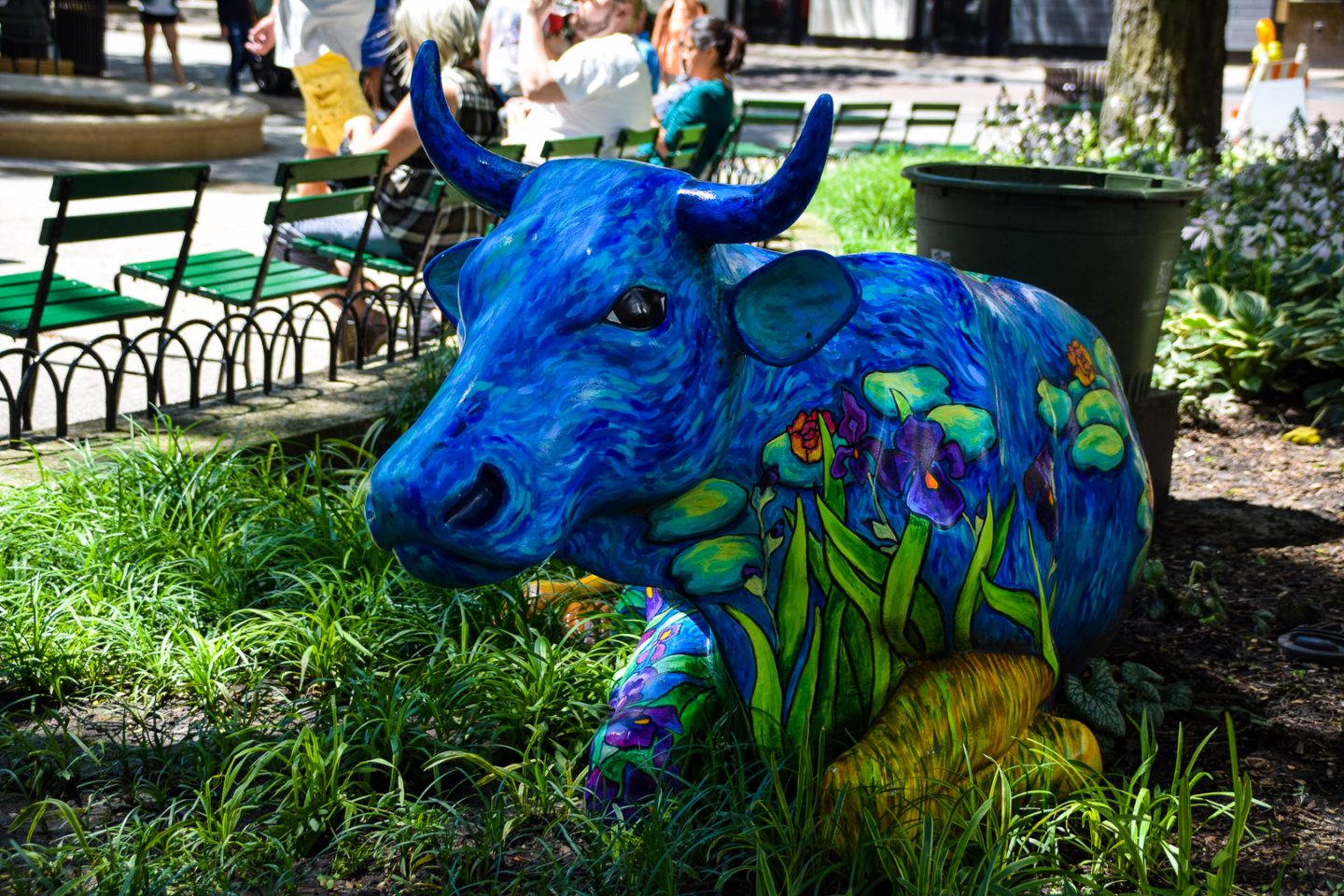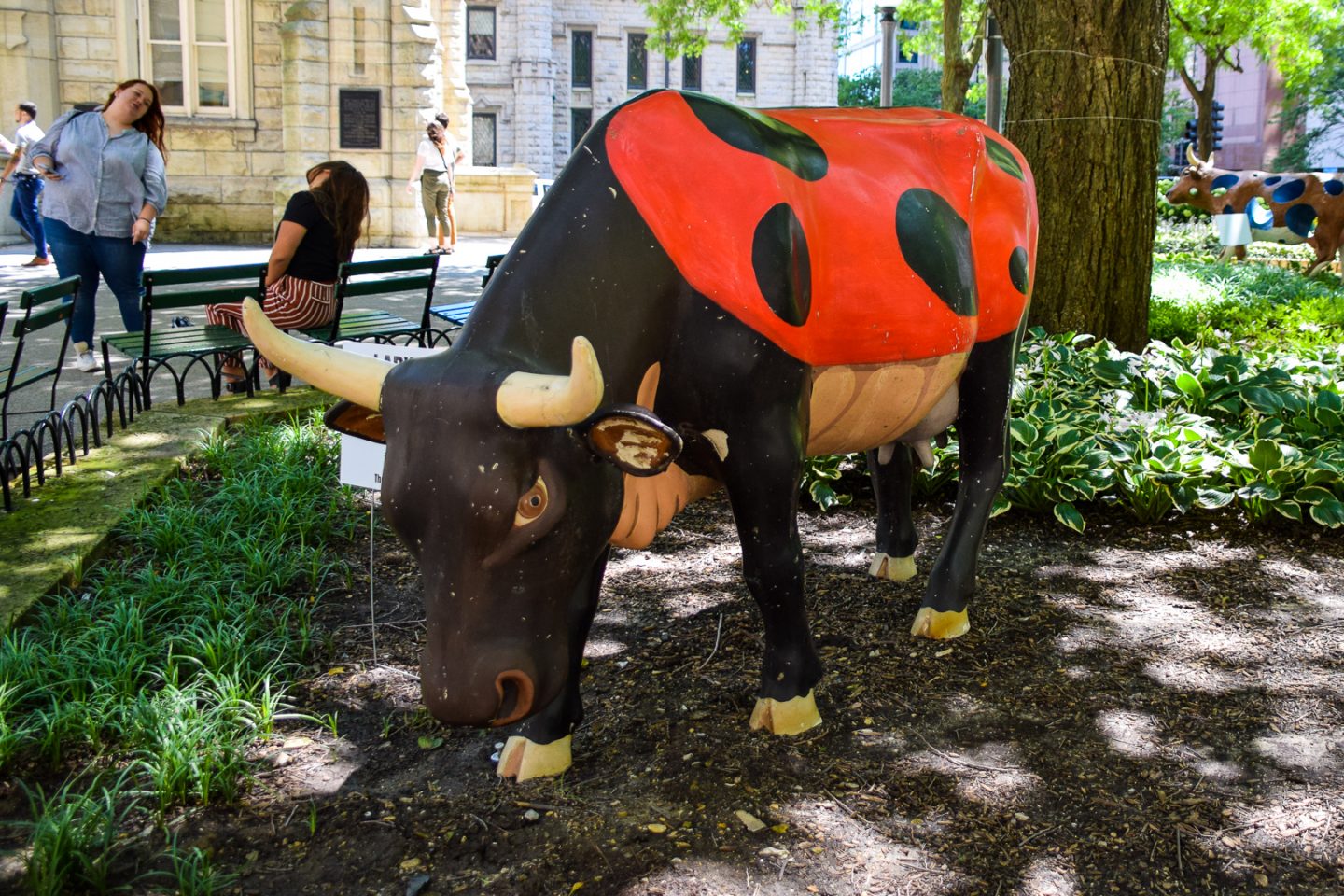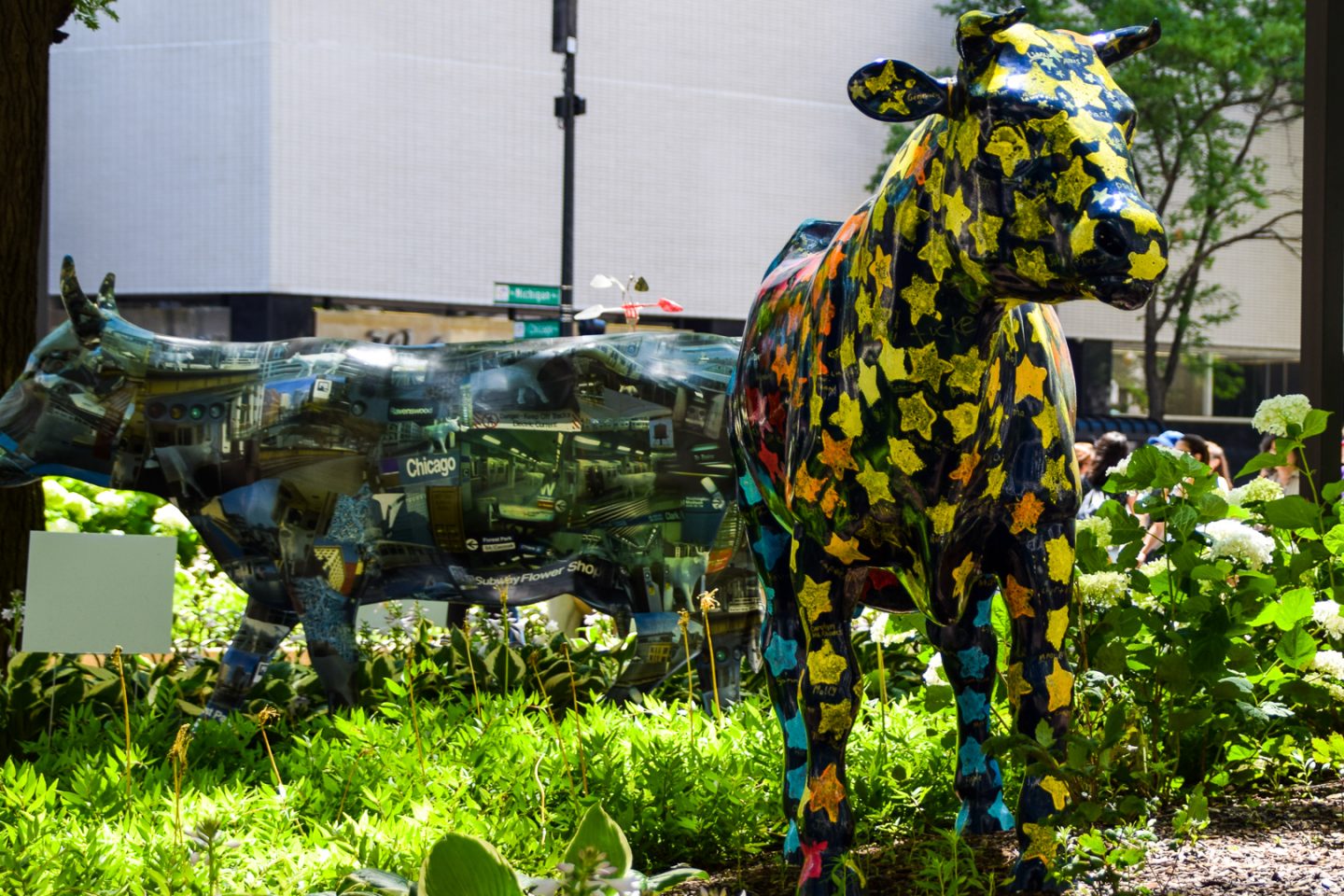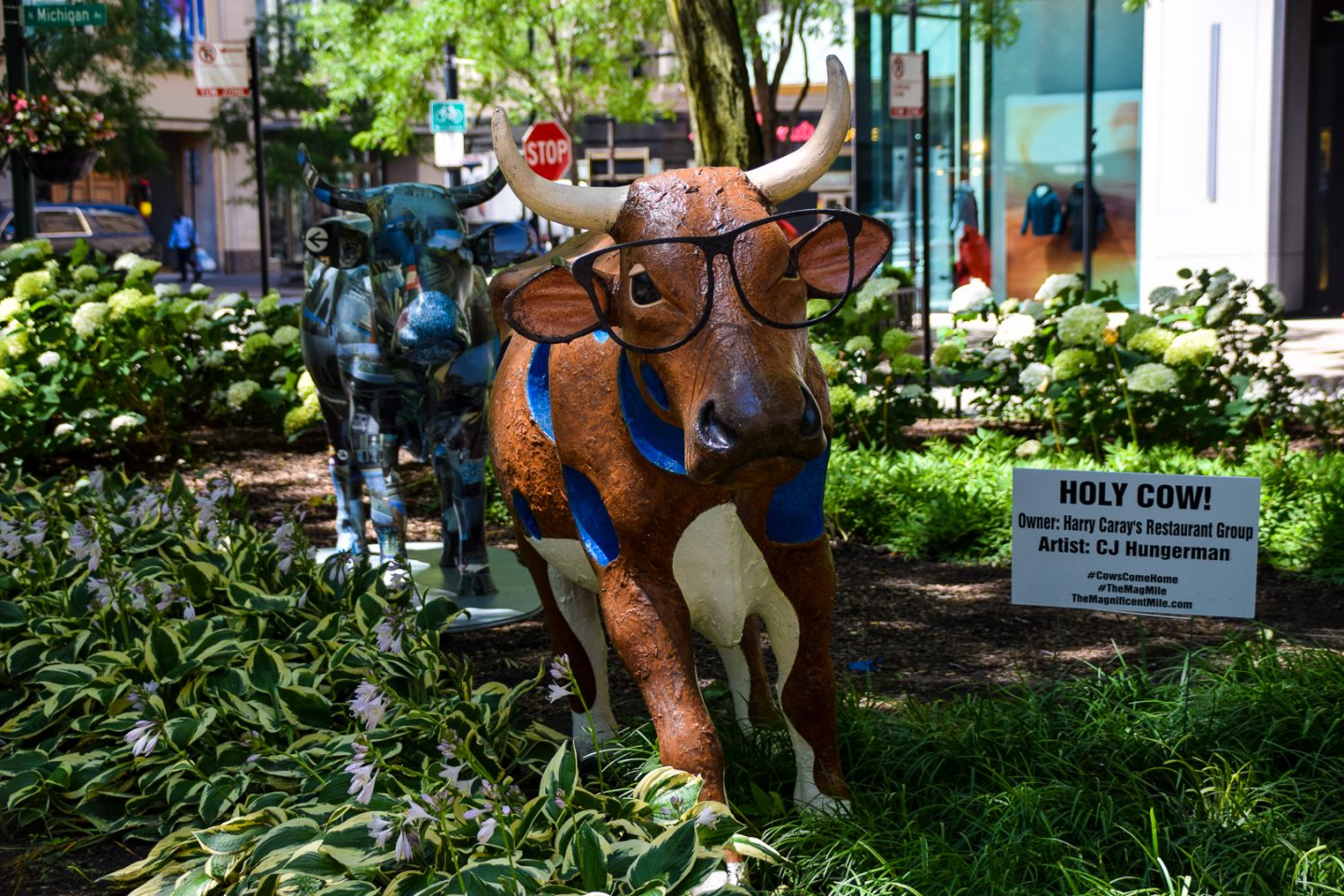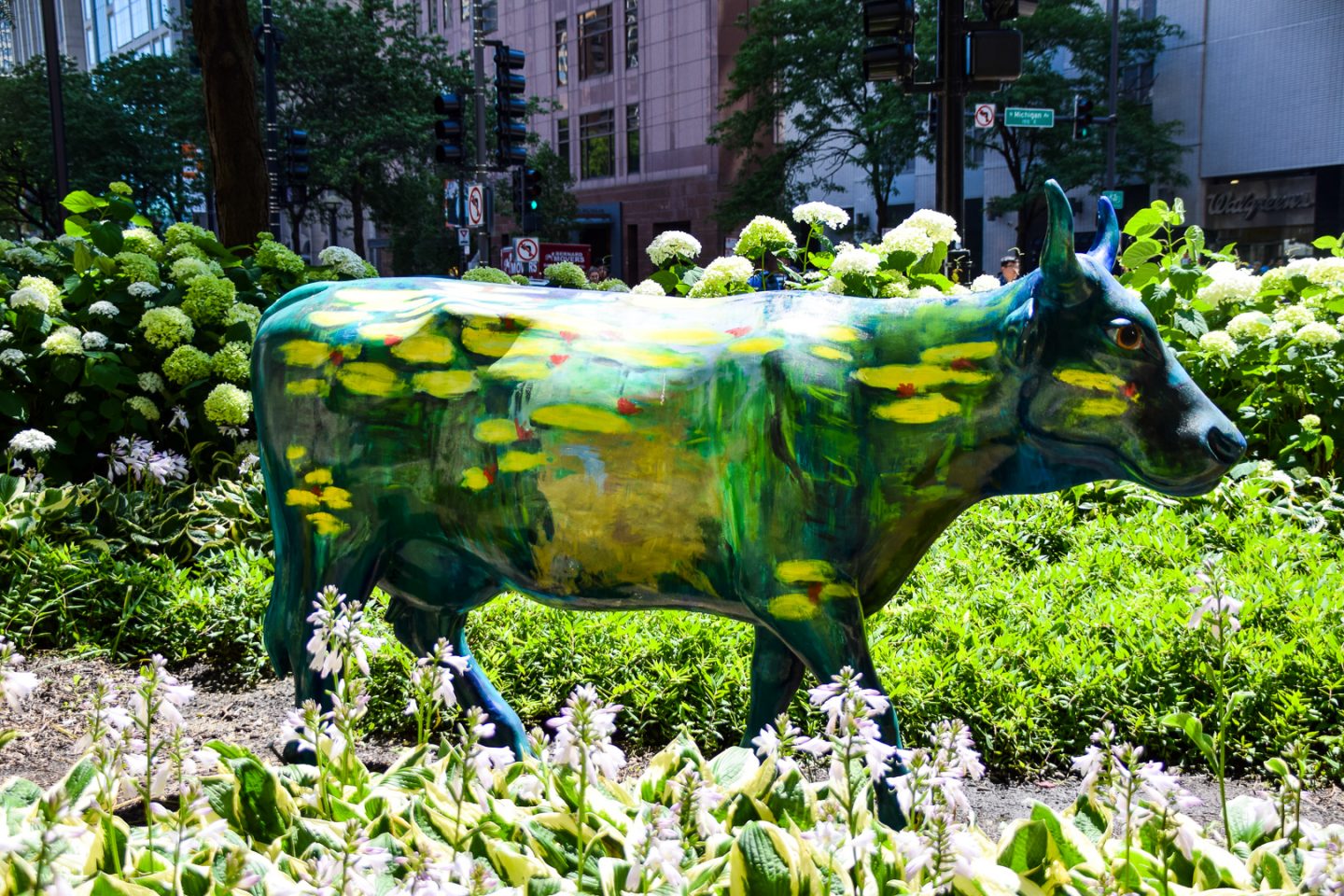 From there, we went and had a late lunch and then continued to Milwaukee!