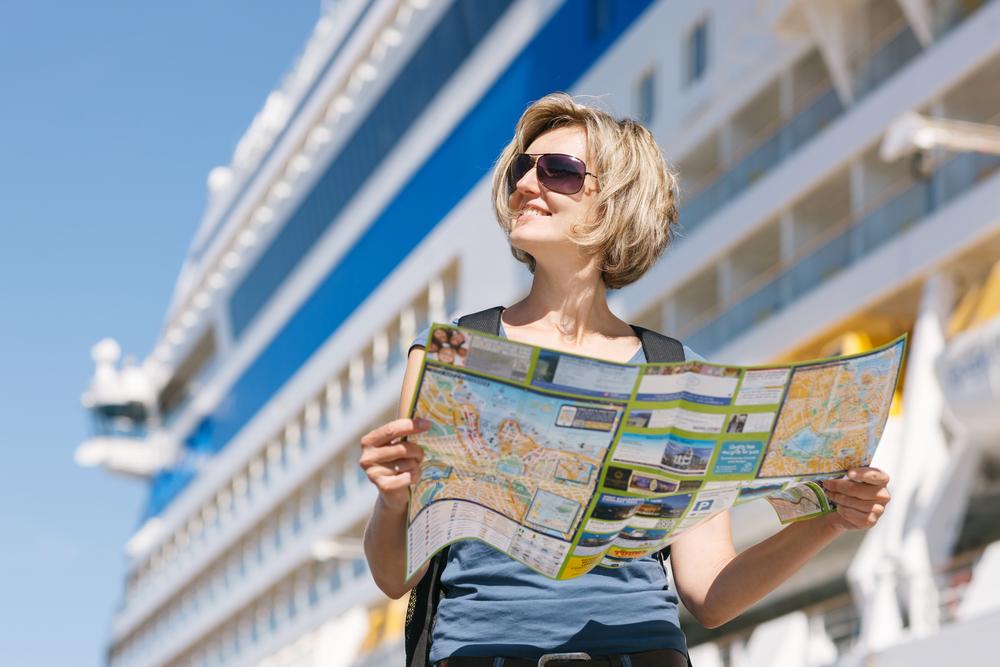 Cruises are breathtaking, beautiful experiences that can help you create unforgettable memories. Beyond your intended destination, it starts with the cruise ships themselves, which are more like floating resorts than ships. They can house thousands of people and dozens of activities, so there is always something for everyone.
With that said, there are things you can do to make your trip the best it can be. The more you know what to expect, the better your experience will be. Here are seven things you need to know before embarking on a cruise.
1. Why Take a Cruise
Cruises are so much more than boat rides. They offer a chance for you to enjoy time away with your partner or family while sharing a remarkable experience. You can take in the culture, have an adventure, or just share some laughs in a venue that no one has to clean up afterward.
Cruises also let you experience new and familiar destinations on the same trip and enjoy experiences that you just couldn't get elsewhere. For instance, Alaska cruise vacations often give you access to far-off destinations and spectacular outdoor beauty, as well as the ability to see sights you will never forget, like glaciers or the Northern lights.
2. How to Pick the Right Room
Making your cruise the best it can be starts with picking the right room. If you want some quiet, choose a room on a residential deck. Additionally, you can look for rooms that are not directly above or below a venue. Cruise ships have dance clubs and water slides that are open well into the night, and they can be noisy if you are located adjacent to the fun.
You should also keep in mind that the front of the ship may provide spectacular views, but it is not the best choice for people who get seasick. You may feel it if the water gets rough. In contrast, the rear of the ship often means engine noise. If you are prone to motion sickness, choose a room in the middle of the cruise ship, on the lowest floor possible.
3. When to Book Your Cruise
Early bird rates tend to start around 18 months before departure. If you book at this time, you can generally get a good price and enjoy a wide selection of rooms. However, if you can book your cruise 30 to 60 days before departing, you can get last-minute discounts, but there is a trade-off in that you have to make arrangements for your departure port. No matter when you book, always keep an eye out for any changes to rates. In some cases, the cruise line will be willing to price match, but not always.
4. How and When to Arrive at Your Departure Port
In general, you should plan to get to your departure point at least one day in advance. This way, if you experience a delay getting there, like a canceled flight or a late train, you won't have to worry about missing your boat. This strategy also gives you a chance to relax and deal with any jet lag before boarding your cruise.
5. How to Schedule Excursions
Always schedule excursions as early as possible. Many of these experiences have limited capacities, and once they sell out, you won't be able to enjoy these off-boat experiences. However, you can plan your excursions well in advance of your trip, as soon as immediately after booking. In general, this is the best time to do it. You will know exactly what you need to budget and what to pack.
6. What to Do When Juggling Extra Costs
Keep in mind you can incur extra costs even on an all-inclusive cruises. The excursions mentioned above do cost extra, but so will many other things. For example, expect to pay for alternative dining, alcoholic beverages, espresso drinks, certain on-board activities (e.g., yoga class and spa treatments) and internet service. You will also need to budget extra money for tips and souvenirs. It may be worth it to take on those extra costs; just make sure you're aware of the additional fees and budget accordingly.
7. How to Pack for a Cruise
The manner in which you pack can also impact how much you enjoy your cruise. First, keep in mind you'll want some sort of day bag for essentials like your passport, camera and sunglasses as well as a windbreaker (cruises can be windy).
Second, know that most cruises have some type of dinner dress code for at least one night. Men are expected to wear button-ups and slacks while ladies can wear a nice dress. Finally, remember that the weather can be seasonal depending on your destination. You may need something warm as well as a bathing suit and more.
Planning a Cruise for Your Next Vacation
A cruise is a perfect choice for your next vacation. Everything is planned for you so you can just relax and enjoy your time off. You get to visit a fun destination and enjoy all the unique activities and excursions your cruise has to offer. Make the most of your trip by planning ahead. With a little forethought, you can design the perfect experience for you and your loved ones.
---
This post was written by Bill Clark. Bill is a freelance journalist who specialises in writing about culture and the arts, however will write about anything that piques his interest including business, travel and lifestyle. He can be reached on Twitter @BilboClark01.