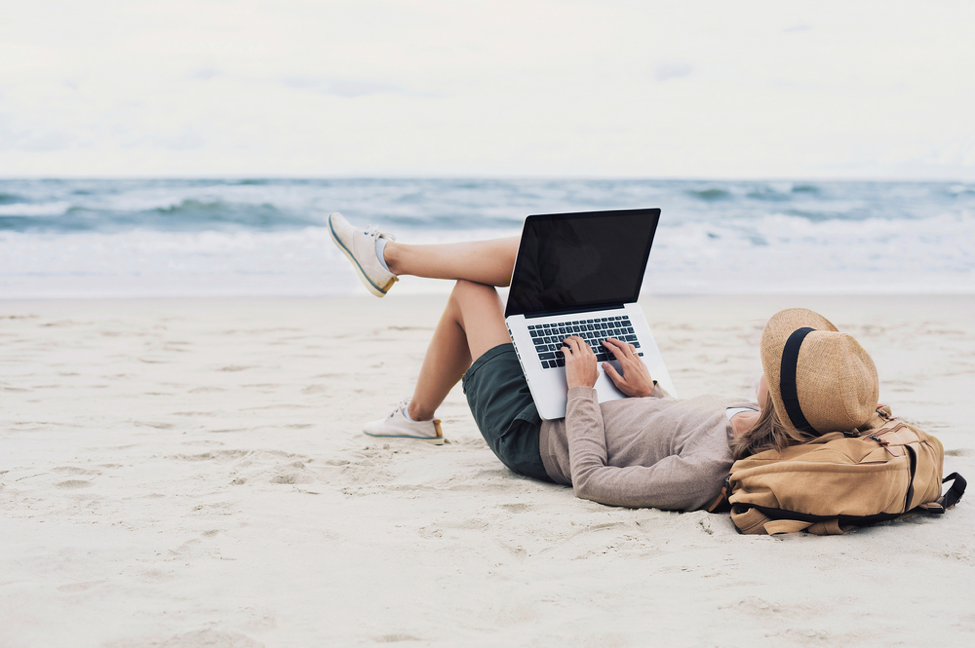 For years, people who love to travel believed they needed to work at their careers for decades, save as much money as they could and then, once they retired, start seeing the world.
Now, thanks to a combination of jobs that inherently involve travel along with other positions that can be done remotely, it is more than possible for those who have a serious case of wanderlust to make money while traveling.
For ideas on how to do just that, consider the following suggestions:
English as a Second Language Teacher
English as a Second Language (ESL) teachers are highly sought after both in the United States and abroad. When you become an ESL teacher in another country, you can help your students learn English while getting the opportunity to enjoy and live in their culture. Generally, you will need ESL training, a license and a bachelor's degree to do this type of work, but once you have completed these steps you should be able to work in a number of other countries.
Direct Sales
If you fancy yourself as an entrepreneur and like the idea of selling products to others, direct sales is definitely a job that can be done from remote locations. For instance, Amway hires people to be Independent Business Owners; once you have your online business set up, you can work at it from a hotel in Florida, a campsite in Montana or even from locations overseas—all you need is a solid Internet connection. A major bonus of working for this company is that there are plenty of learning resources that can teach you how to sell Amway products and how to get your new small business up and running in no time.
Cruise Ship Worker
You don't always need to look for work that can be done from anywhere—in the case of a cruise ship worker, your job will naturally take you to all parts of the world. You are literally paid to travel the globe to places like Hong Kong and London, and your food and accommodations are covered as well. There are a number of positions that are available on cruise ships—everything from a server and cashier in an on-board store to a performer or cook.
Au Pair
This is another position that will inherently take you to other countries. If you are great with kids and know a second language, you may find that being an au pair is a terrific option for you. You will live with a host family in another country and be in charge of the kids for much of the day, including helping with homework and taking care of their needs. You will typically receive a salary in addition to room and board, and you will definitely have the chance to experience another culture. If this sounds appealing, Au Pair World will allow you to create an online profile and connect with host families until you find a great fit.
Get Ready to See the World
For a serious traveler like you, it is reassuring to know that you don't have to limit yourself to short trips throughout the year and that you do not have to delay your dreams of traveling until you are in your 60s. By looking into jobs that you can do from remote locations, your passport will be full of stamps in no time.
---
This post was written by Bill Clark. Bill is a freelance journalist who specialises in writing about culture and the arts, however will write about anything that piques his interest including business, travel and lifestyle. He can be reached on Twitter @BilboClark01.