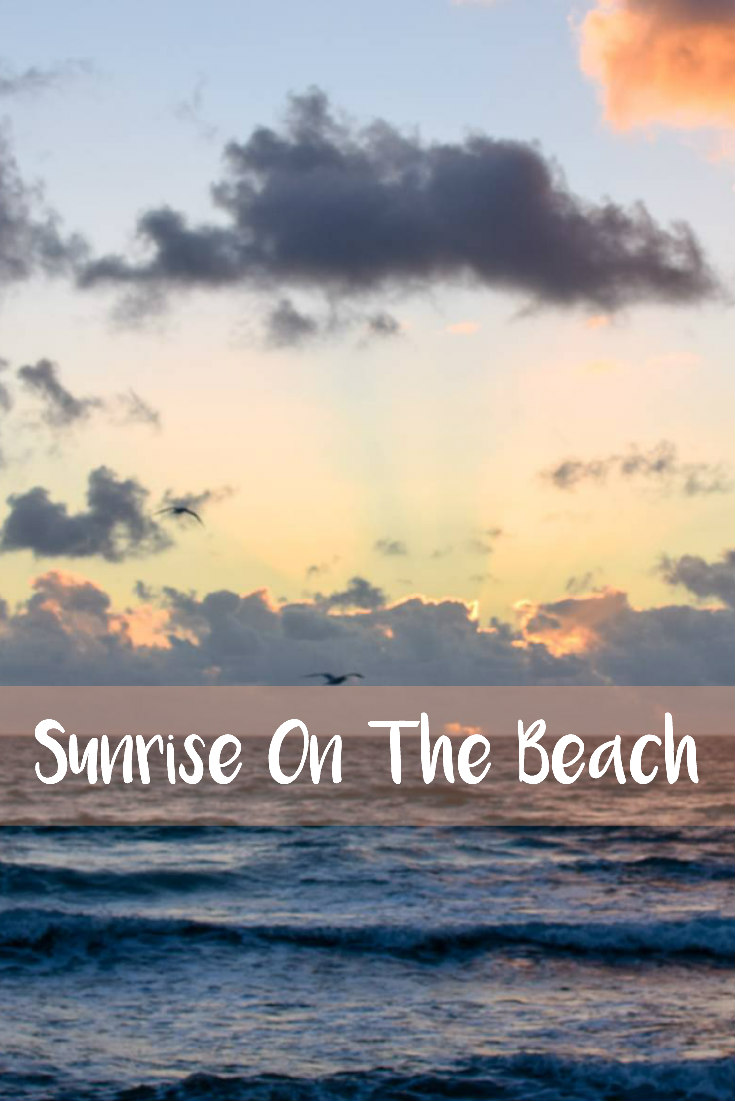 While we were in Florida, Dave went for a morning run and saw the sun rise. We decided that the relatively late sunrise time would be the perfect opportunity for us to watch the sunrise as a family. So the next morning, which happened to be New Year's Day, we headed down to Oceanfront Park Beach in Boynton Beach to watch the sunrise.
When we arrived, the moon was still up in the sky.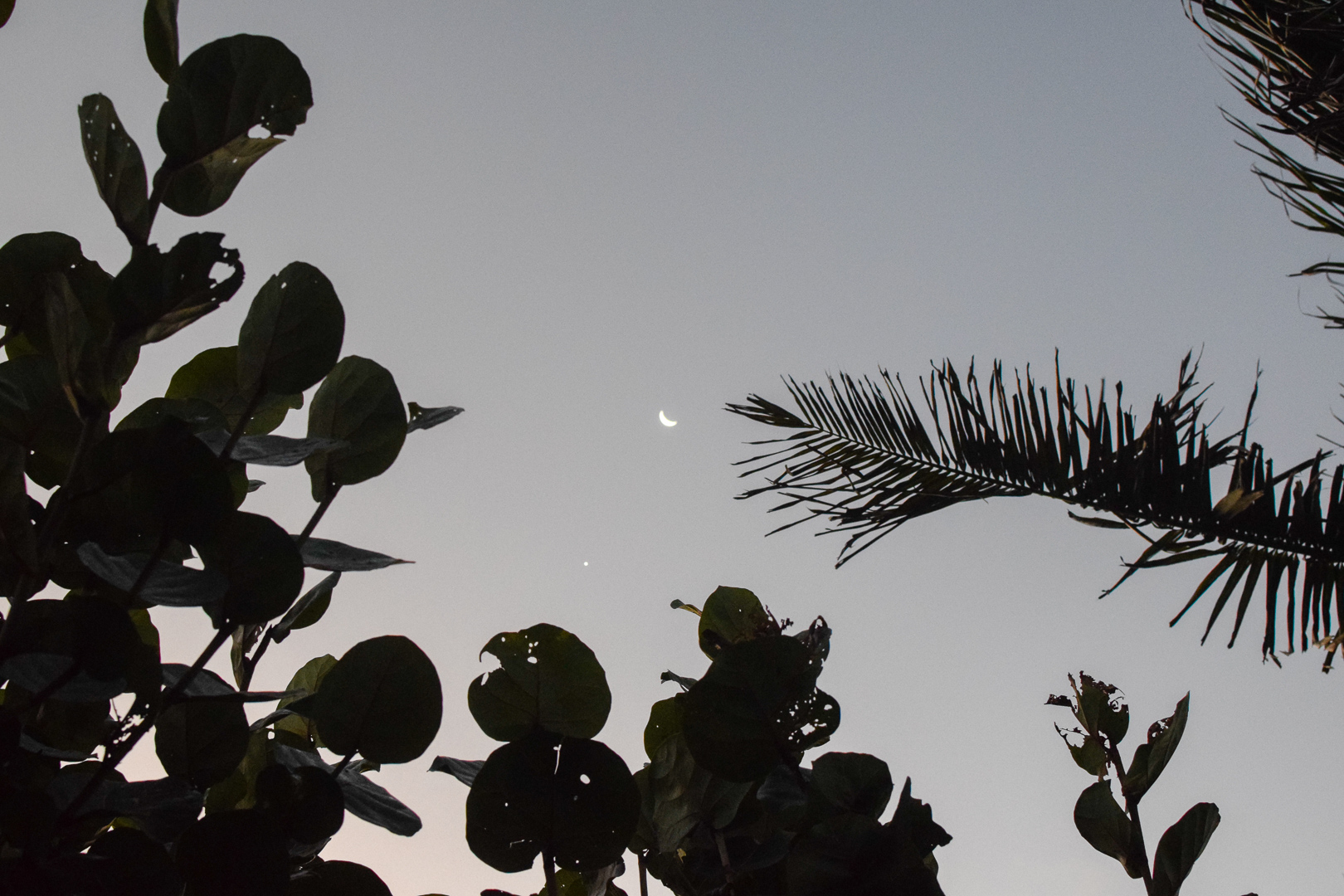 Pre sunrise: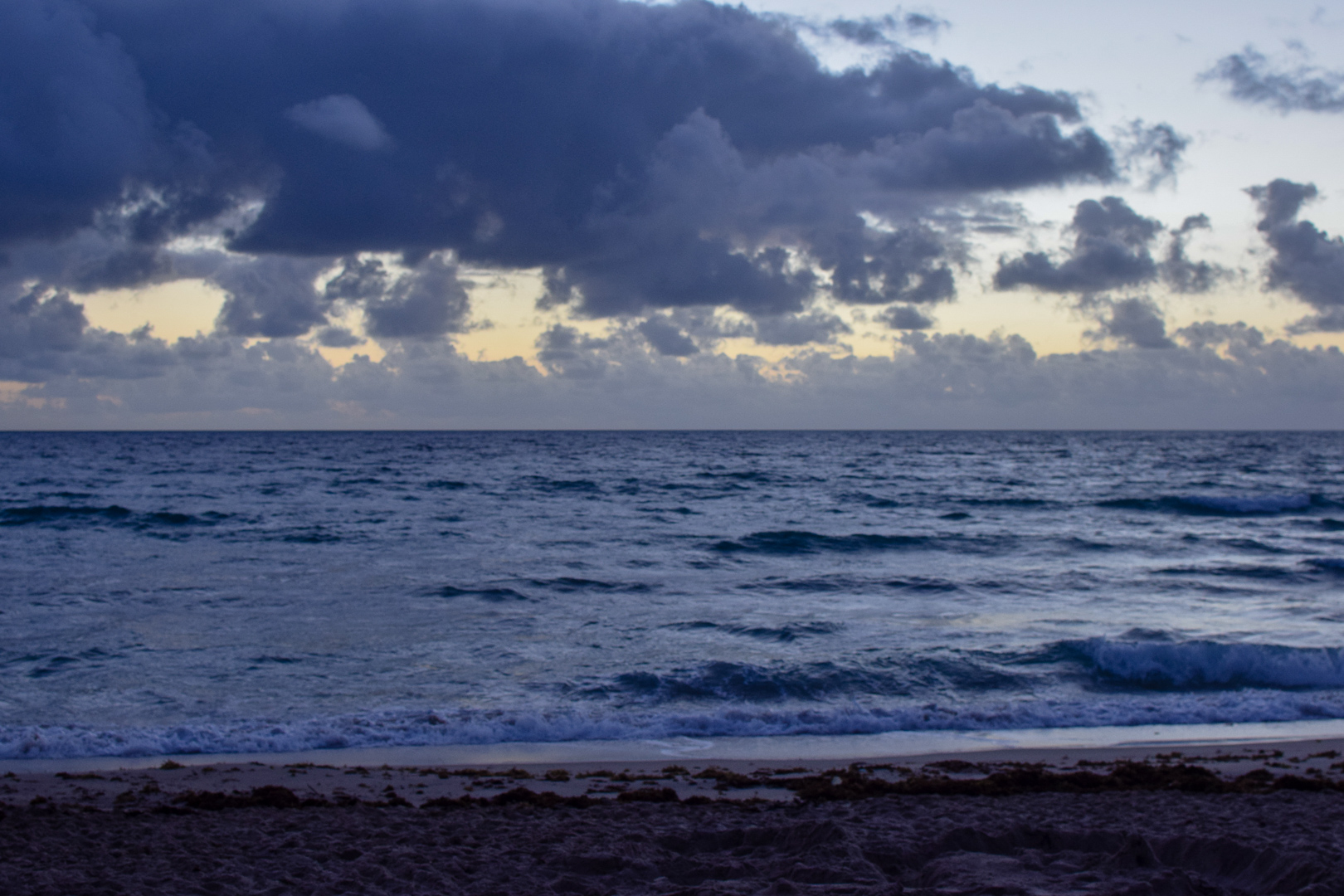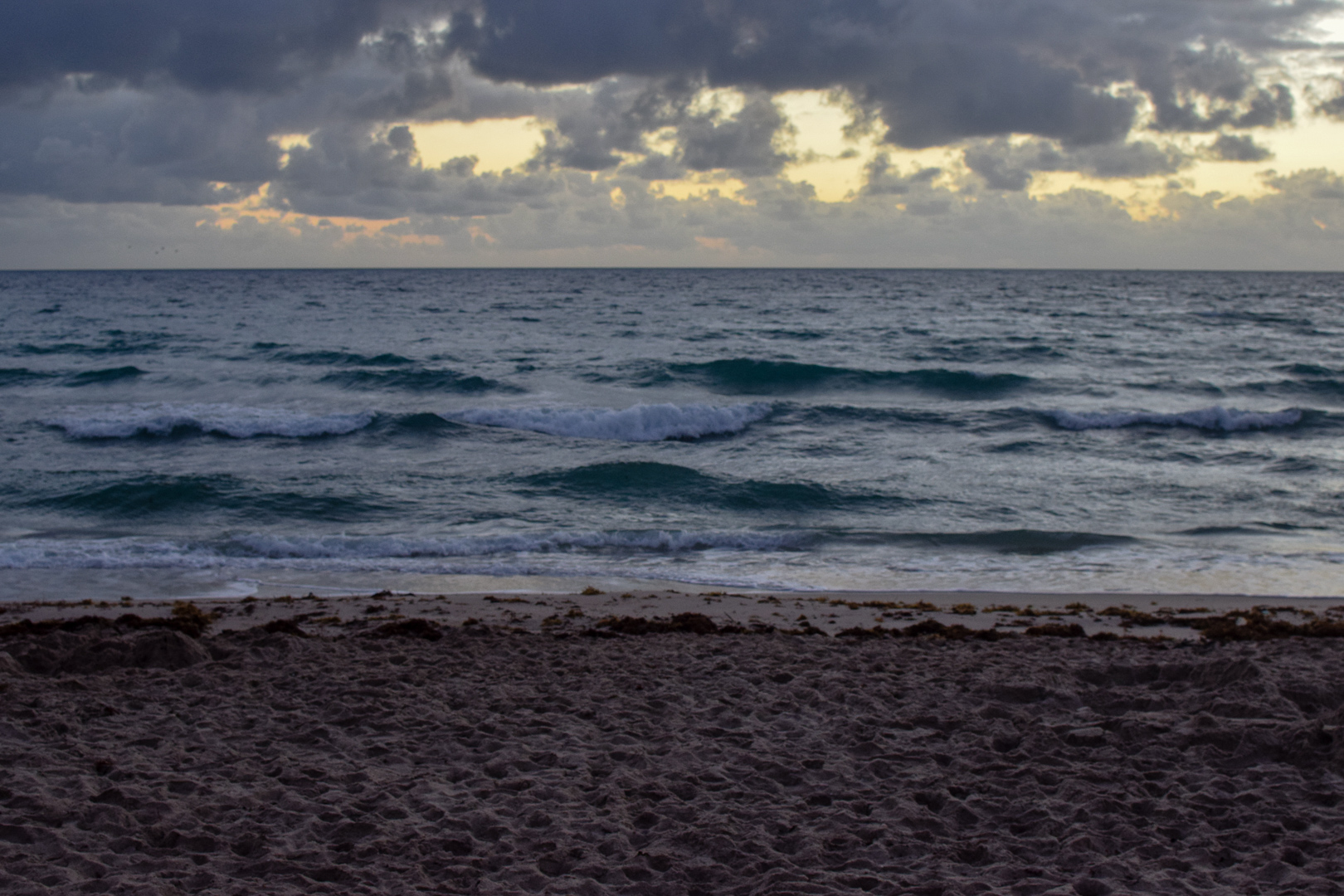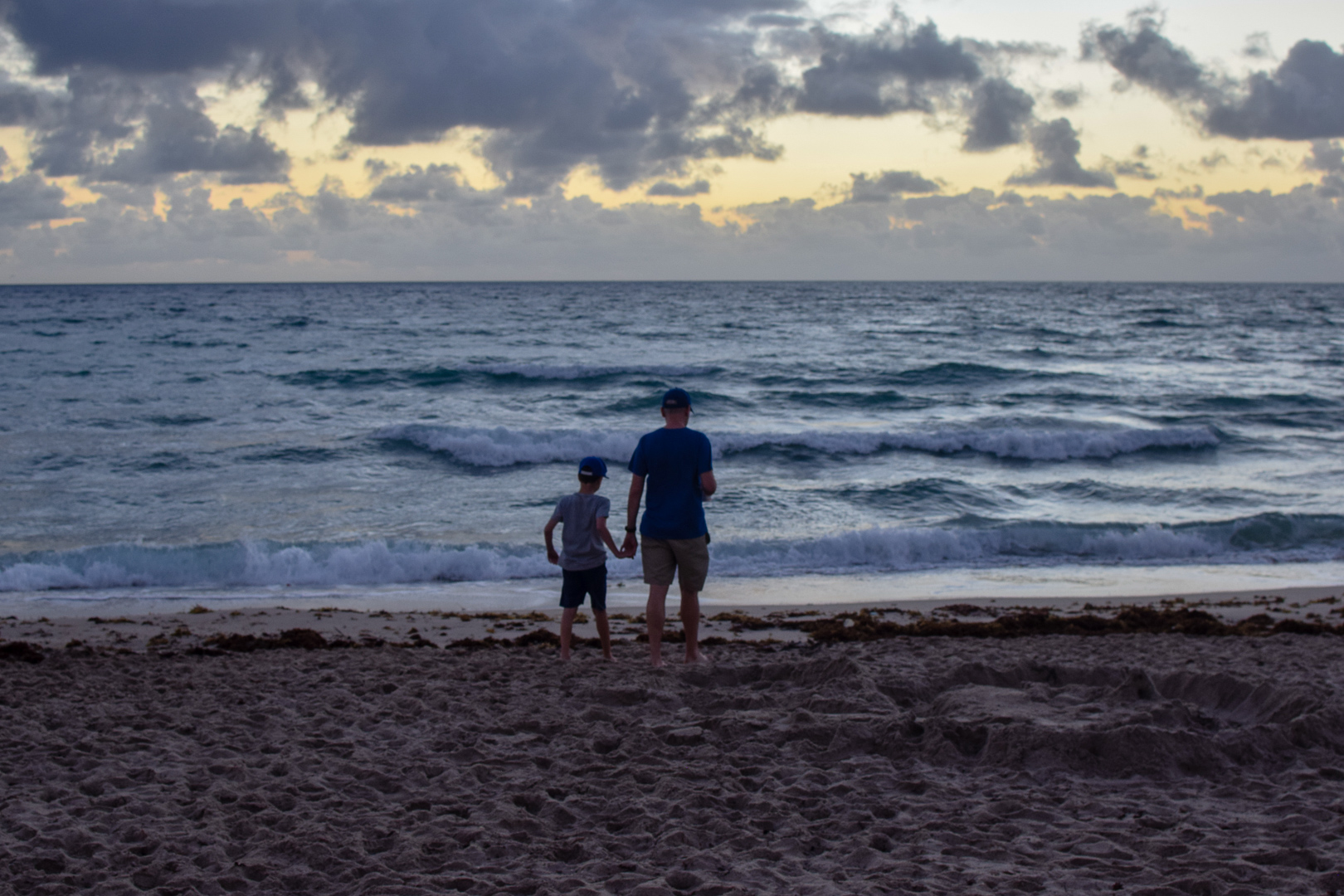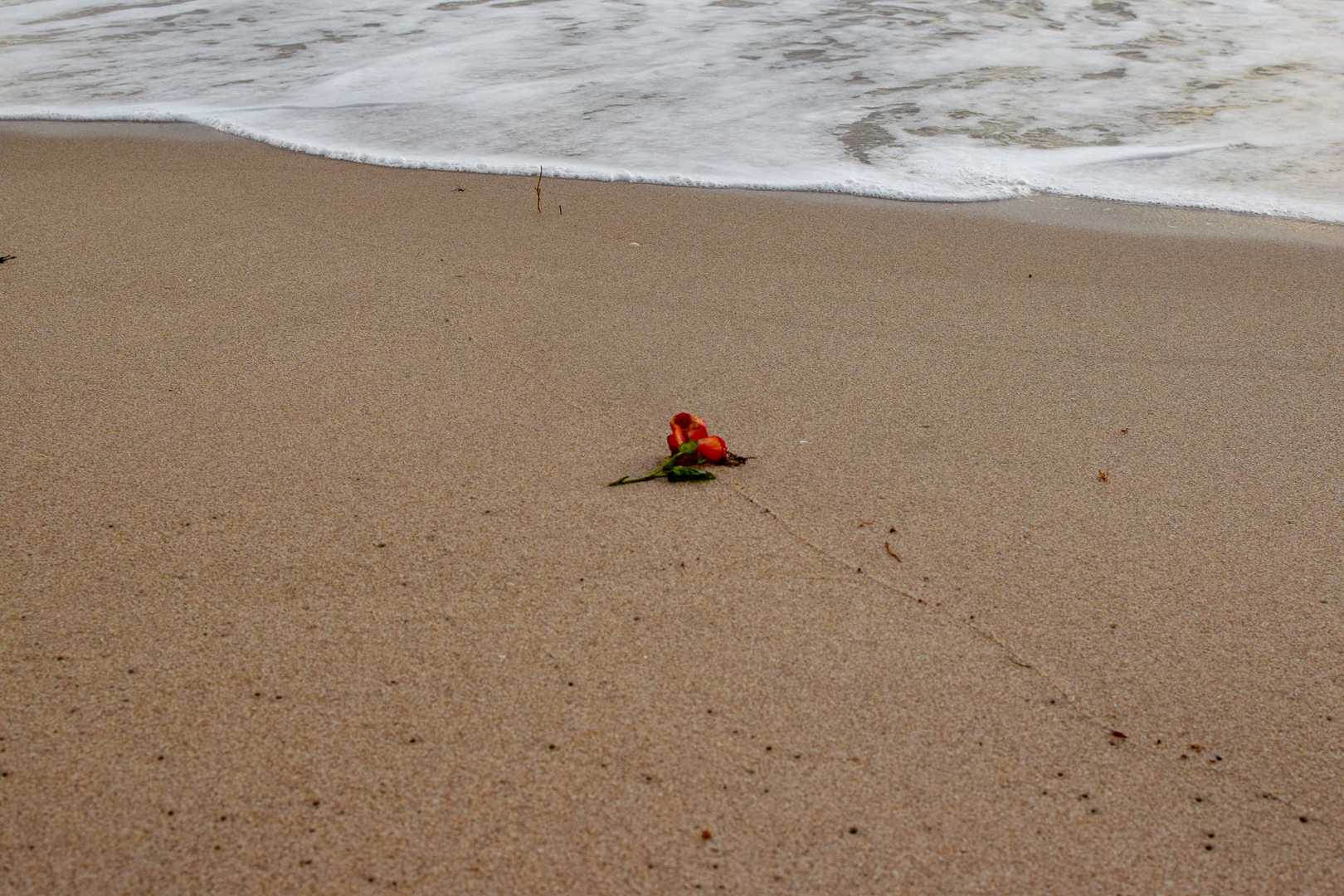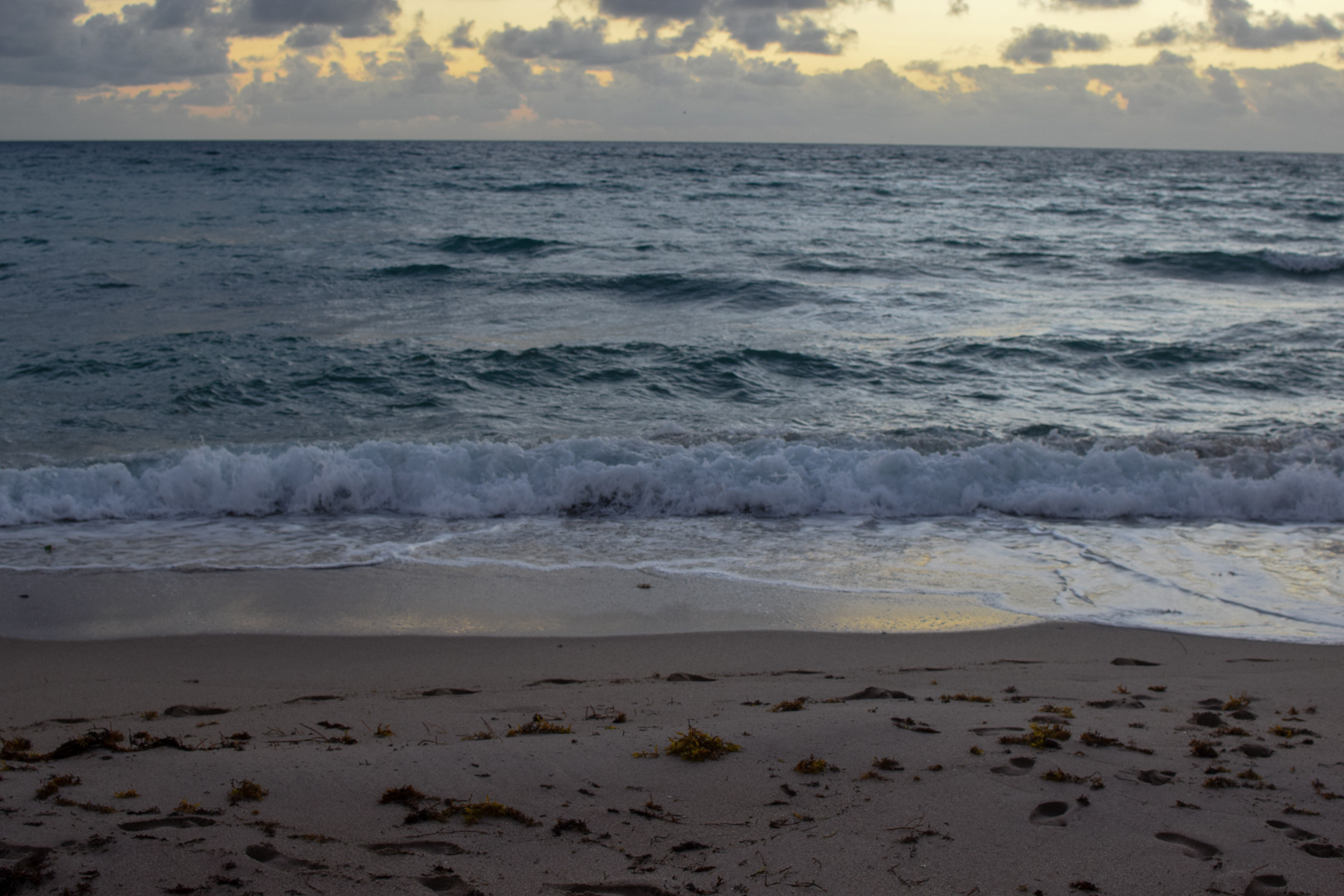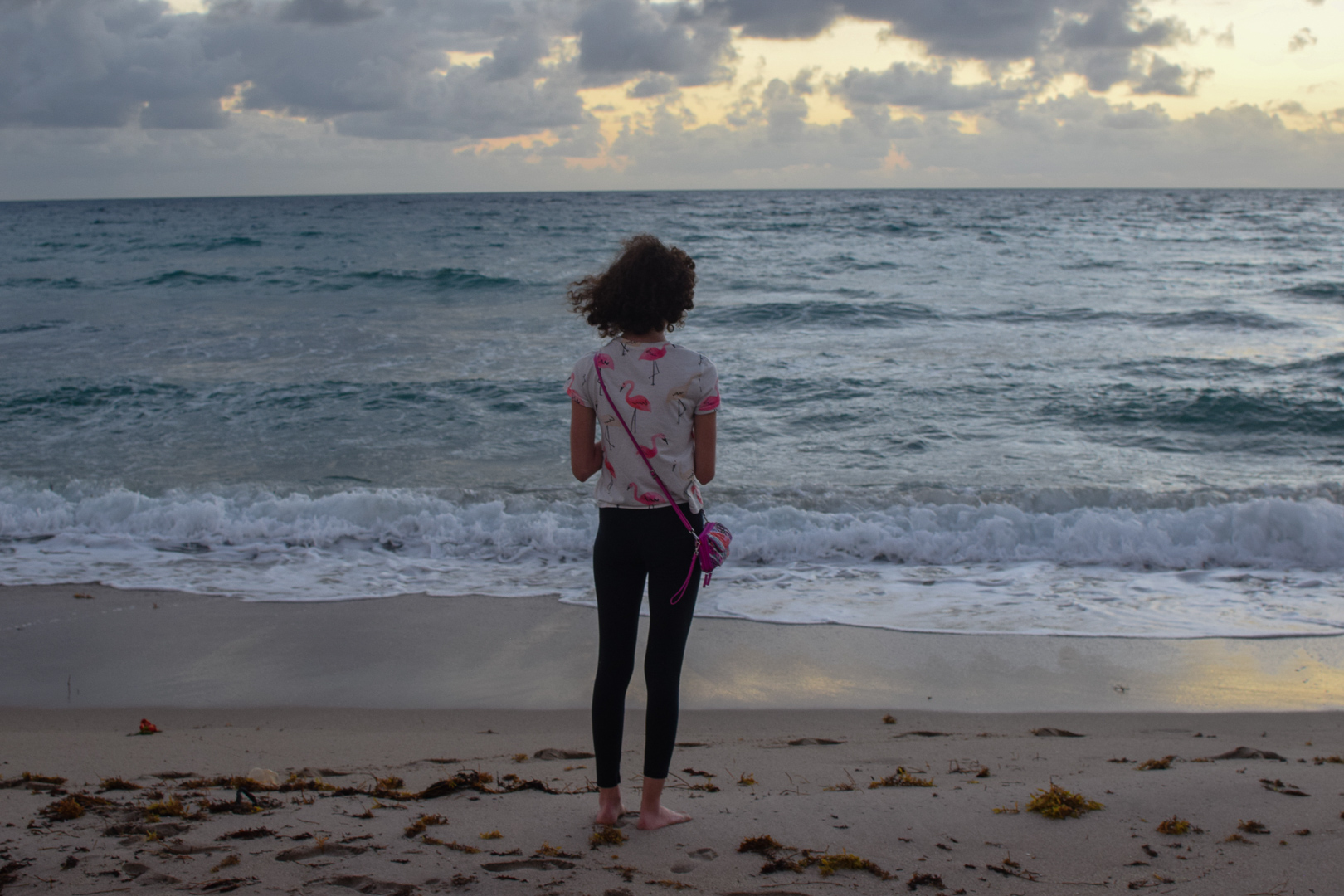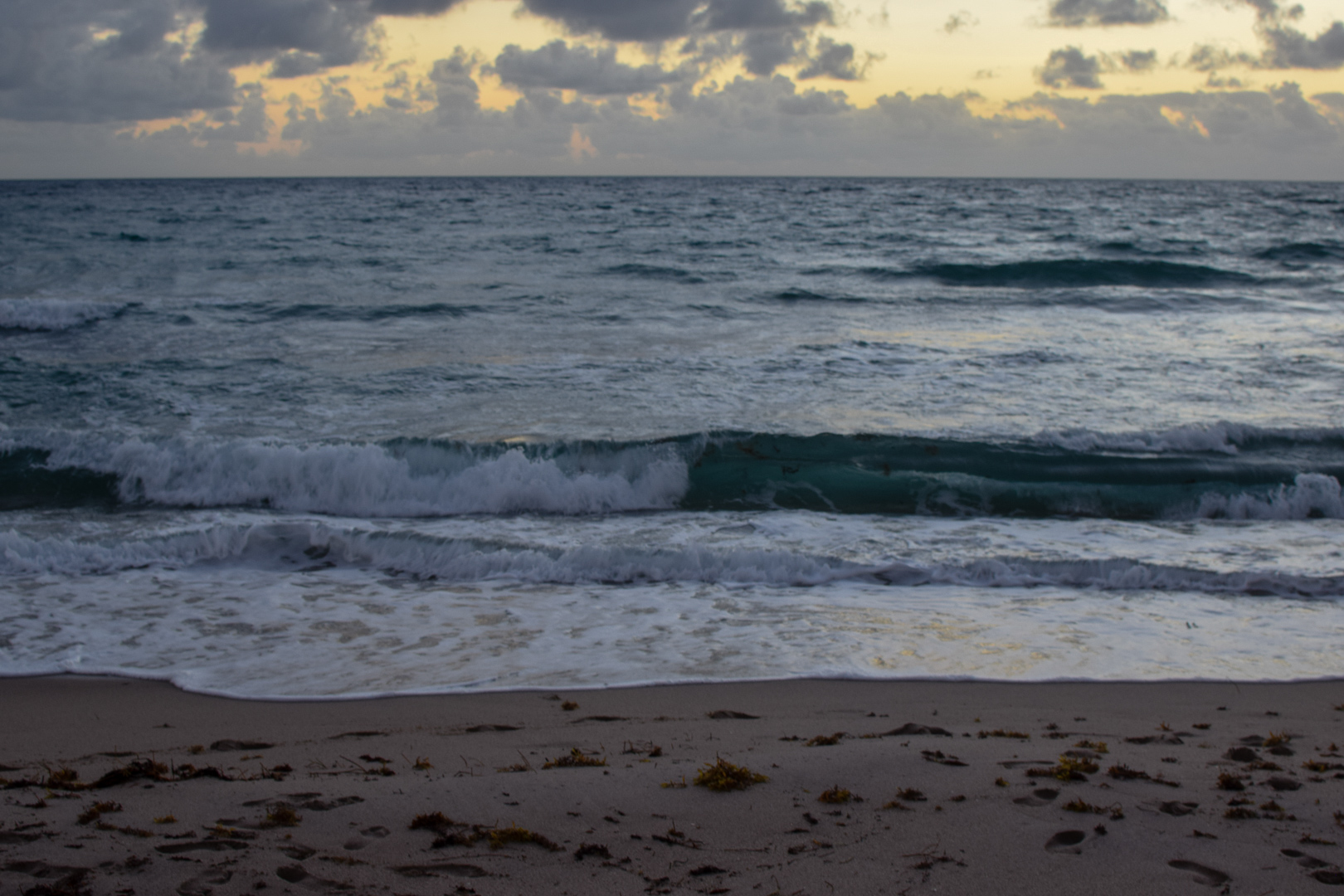 The clouds were a little bit in the way, but we could see the sky slowly getting brighter.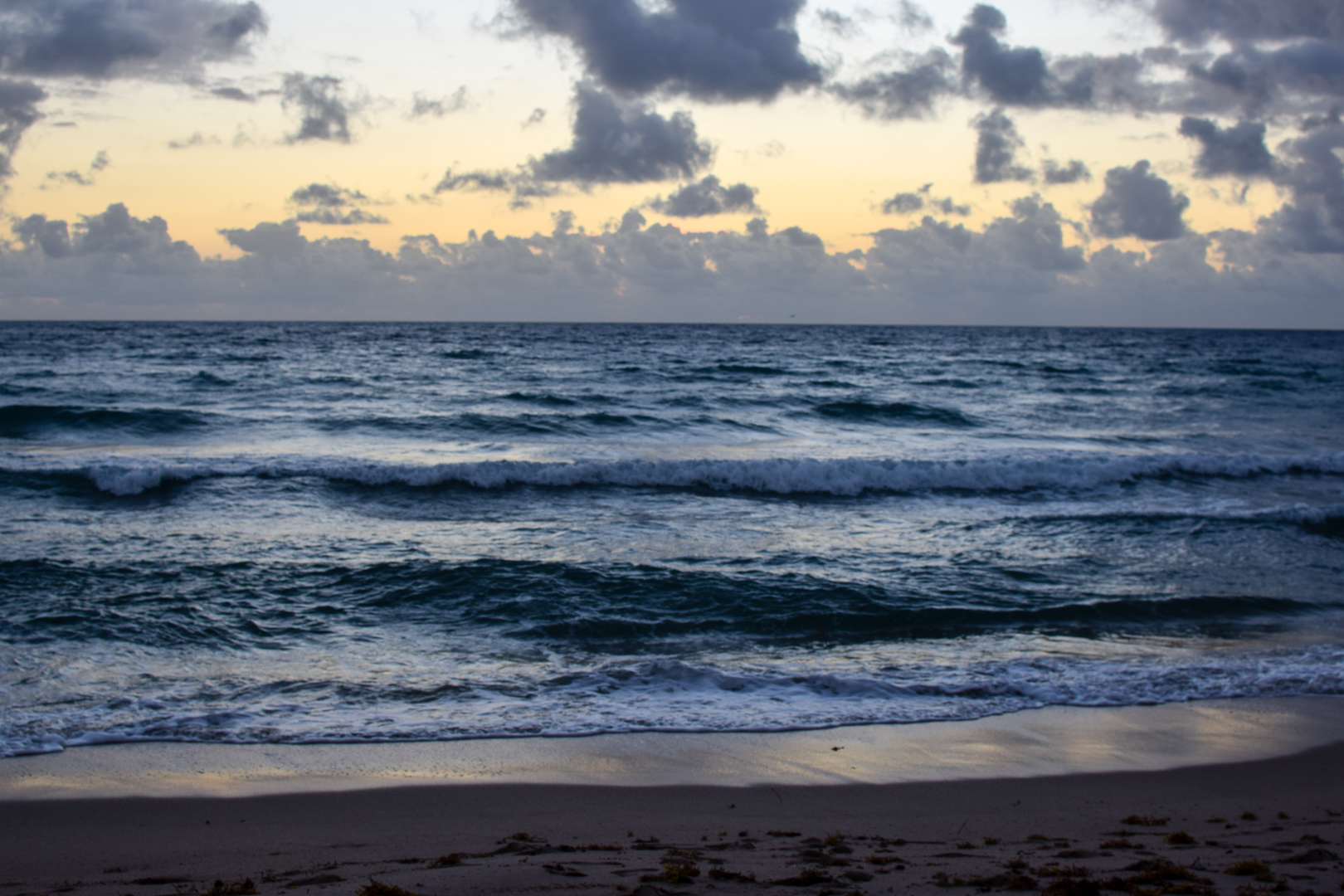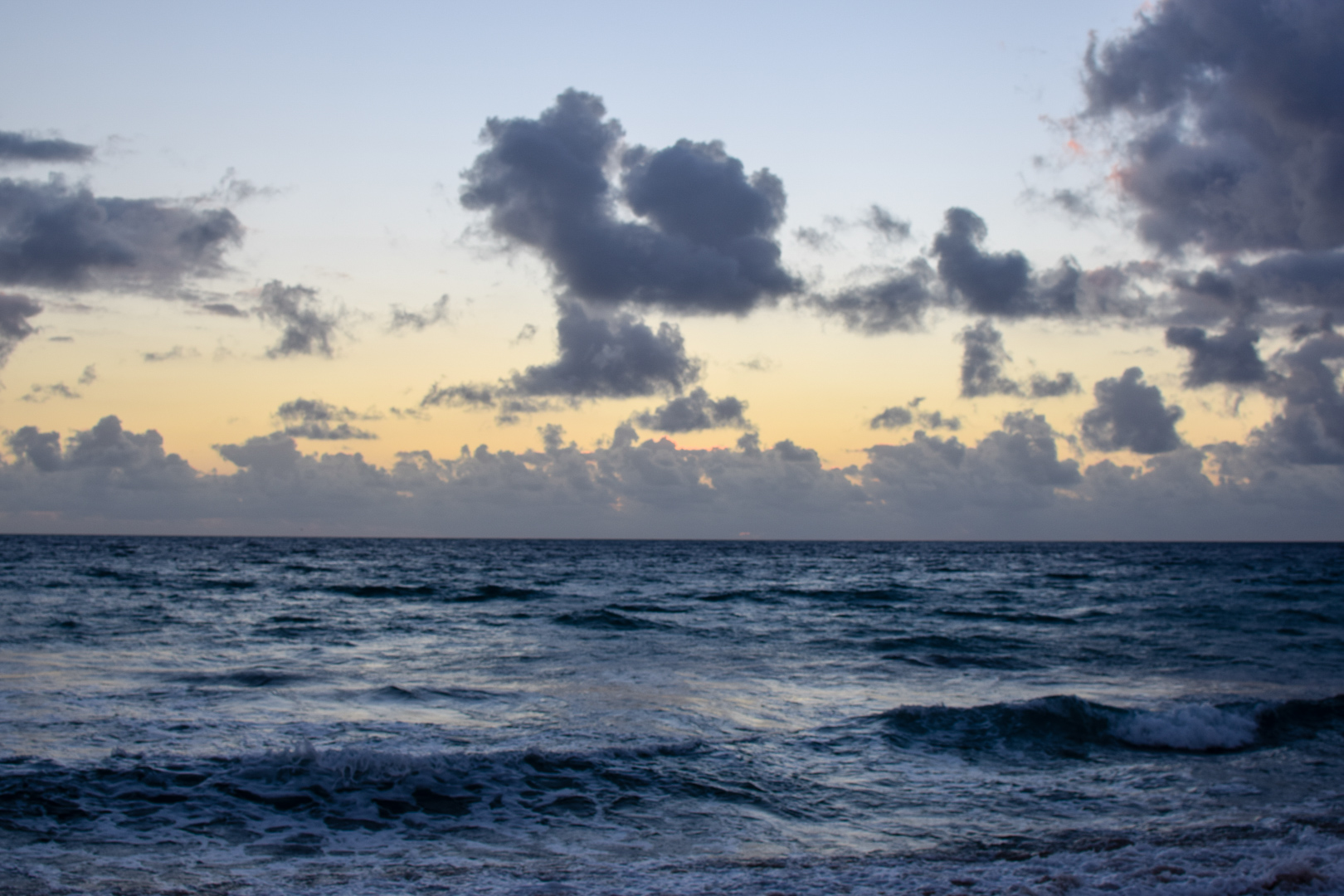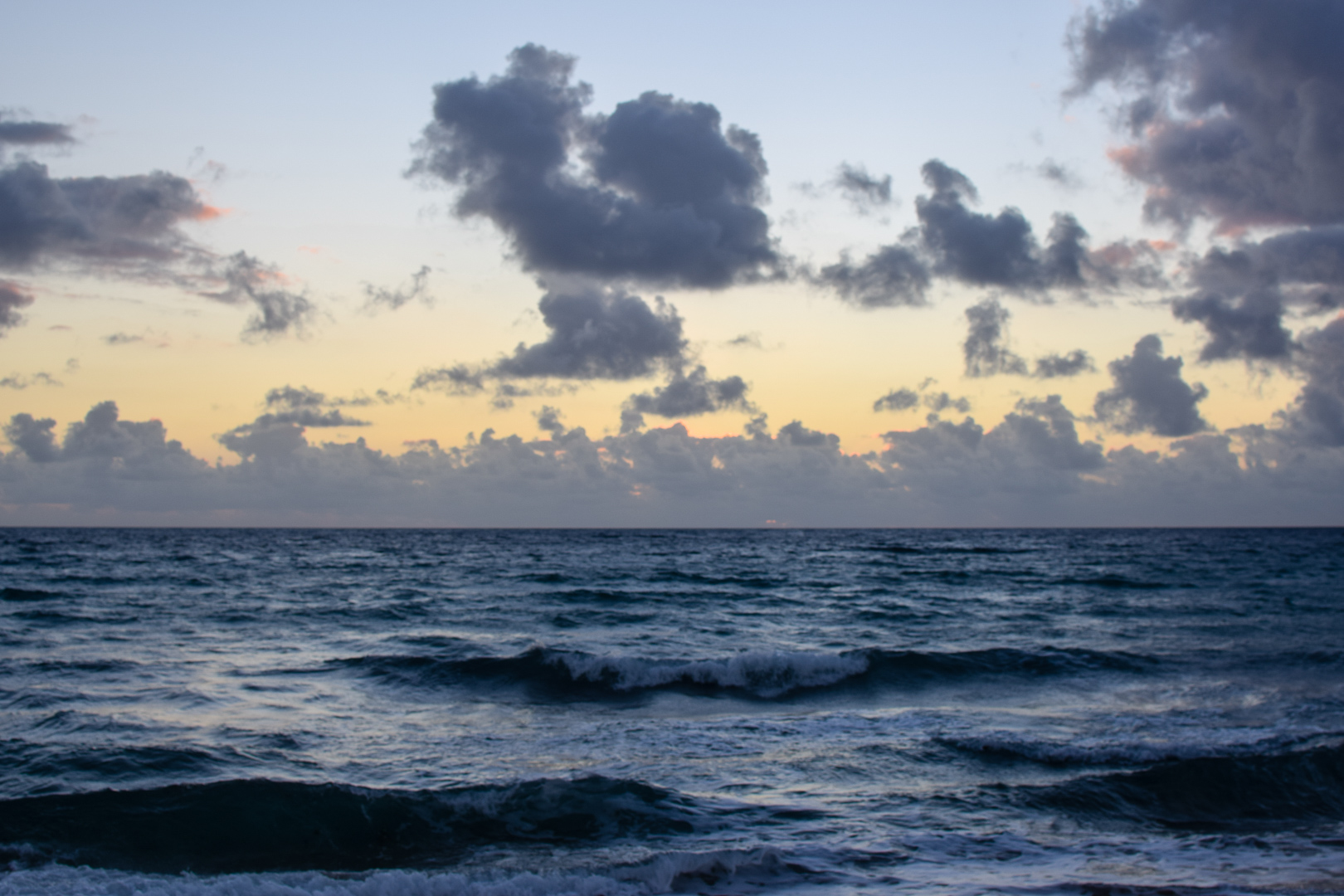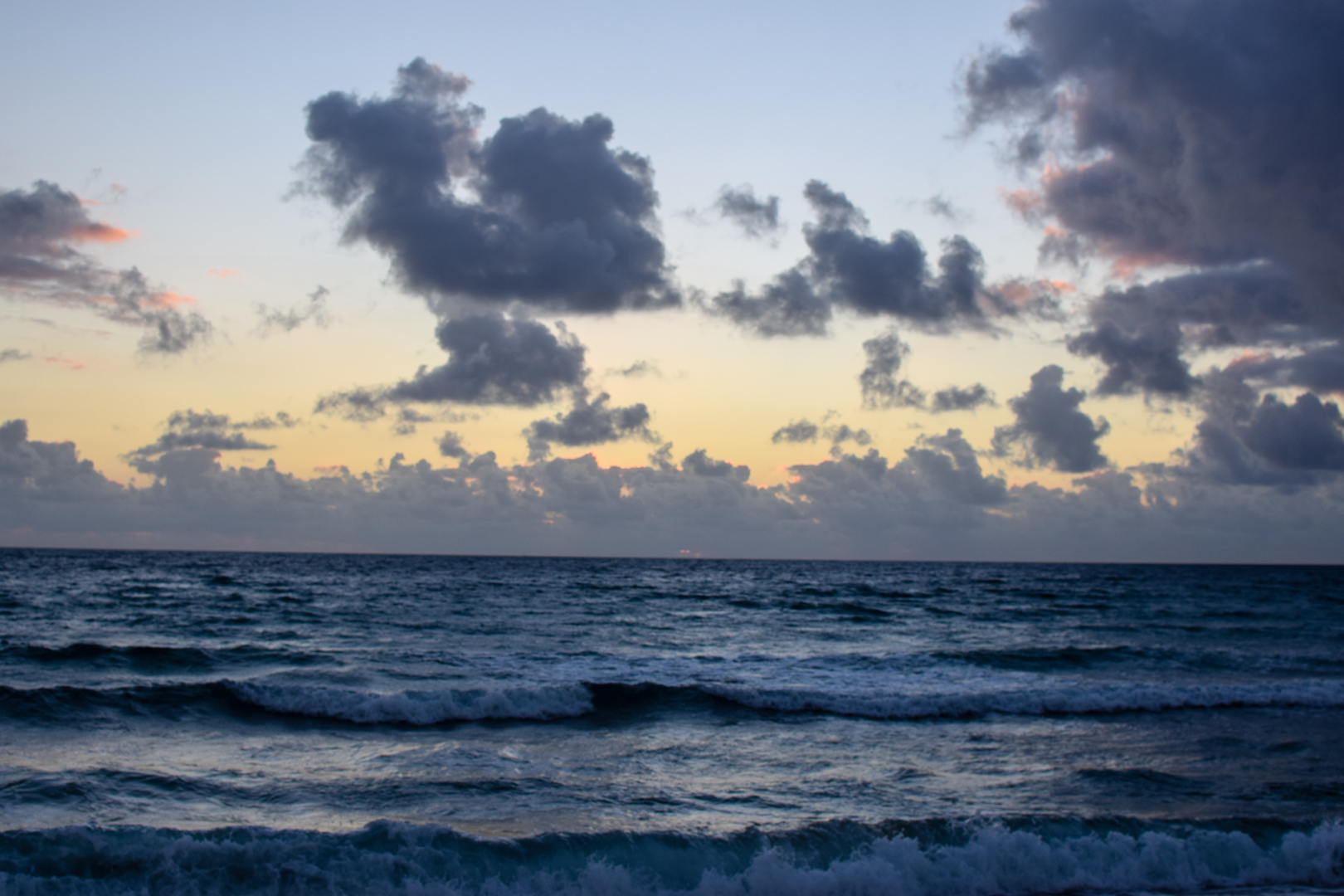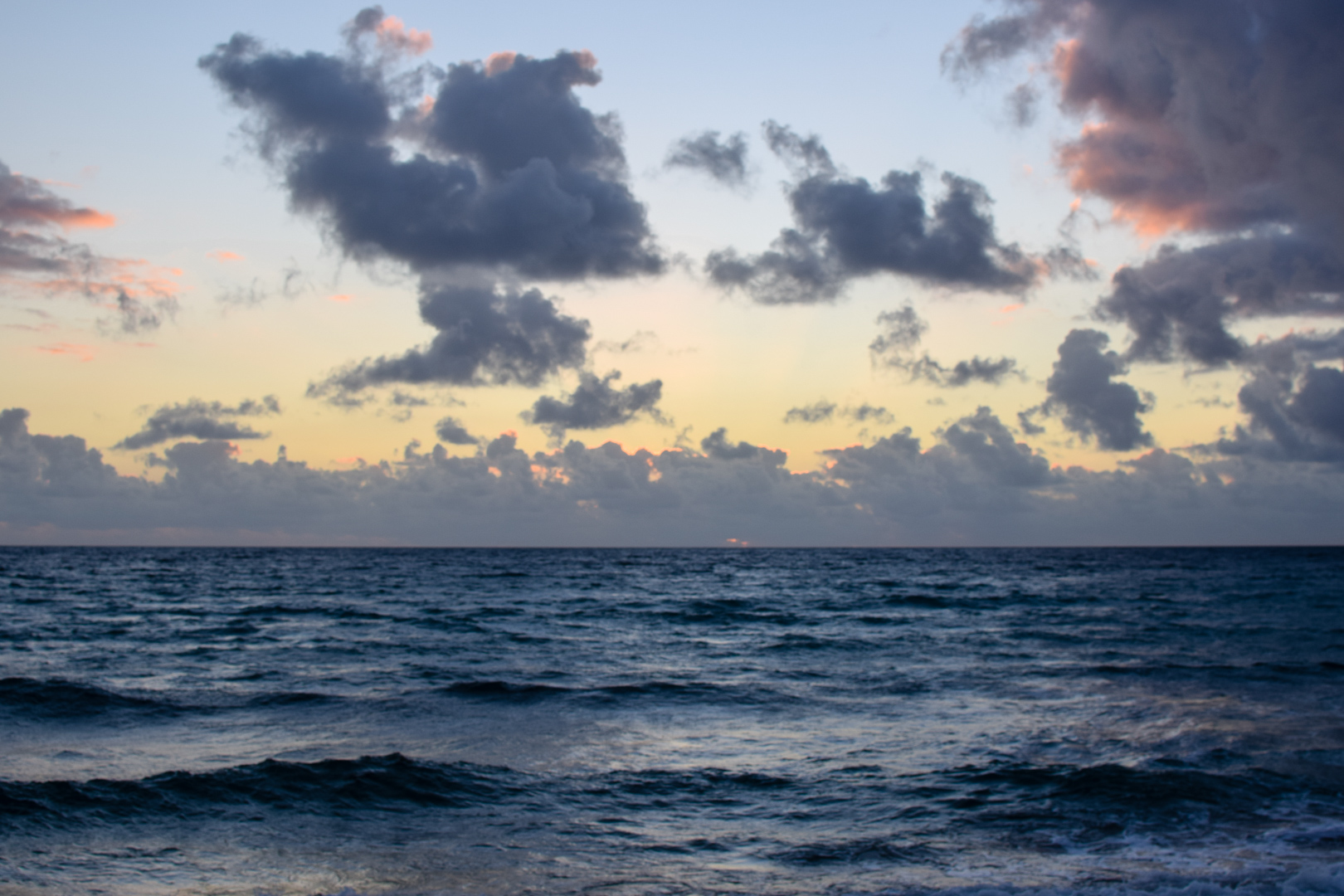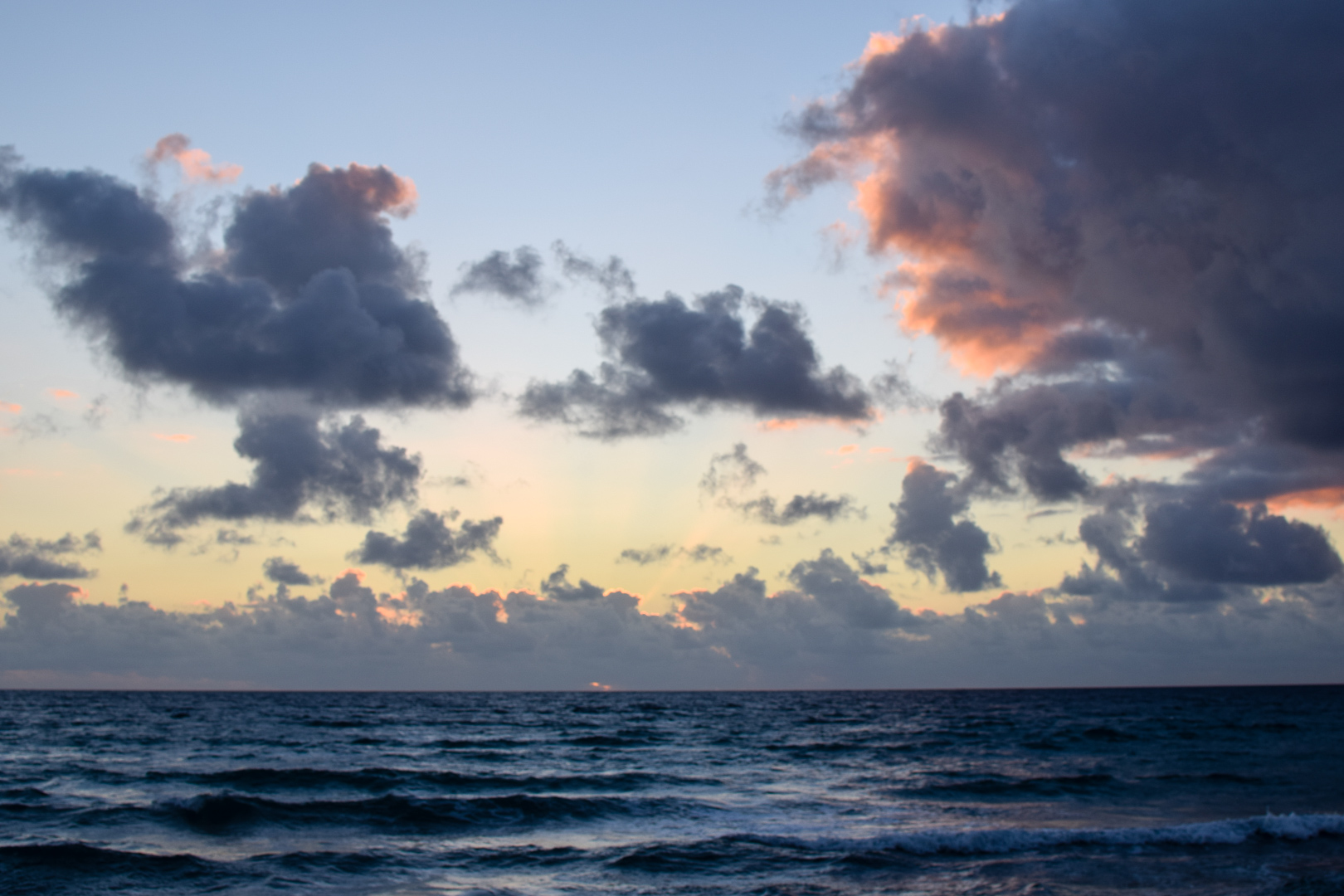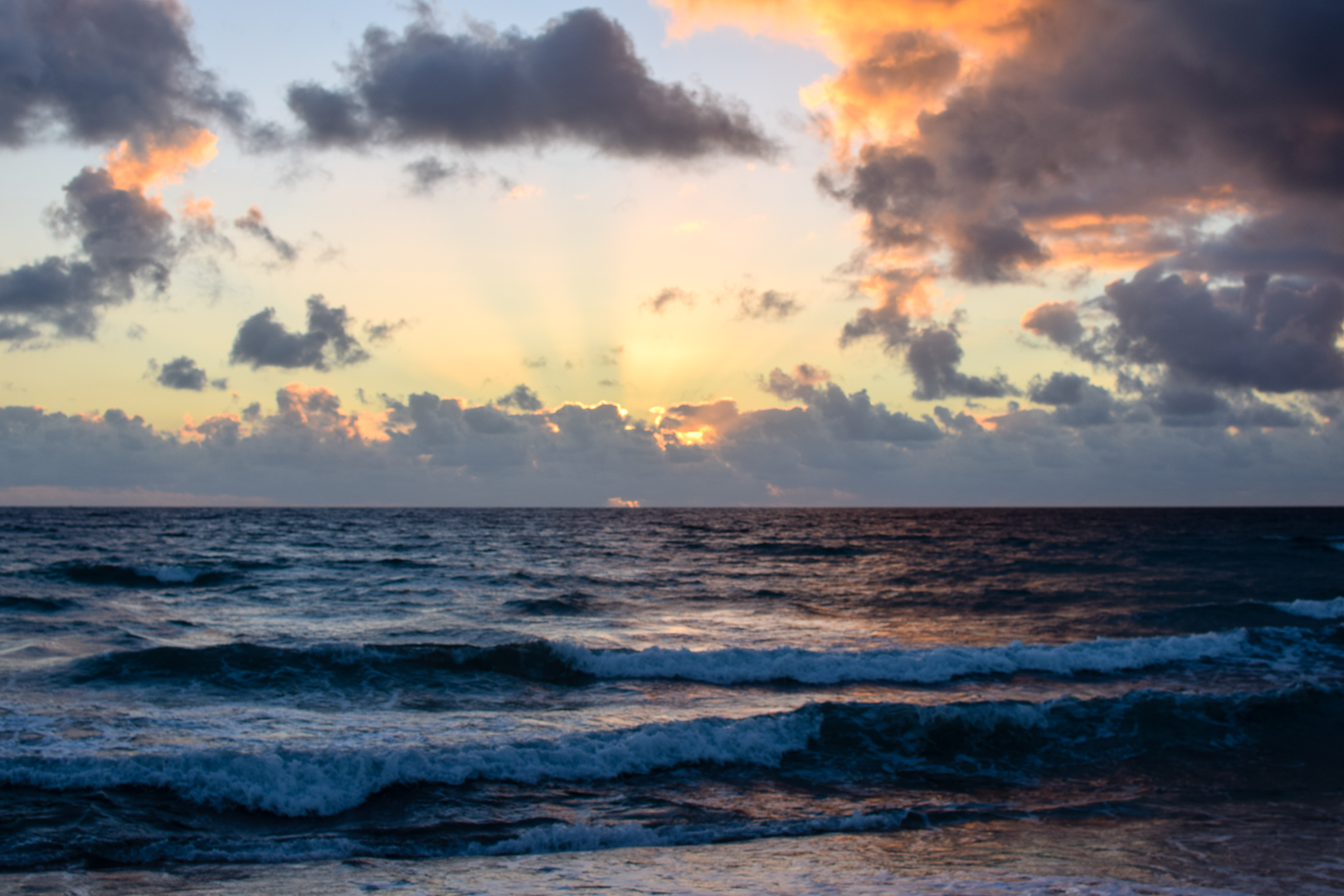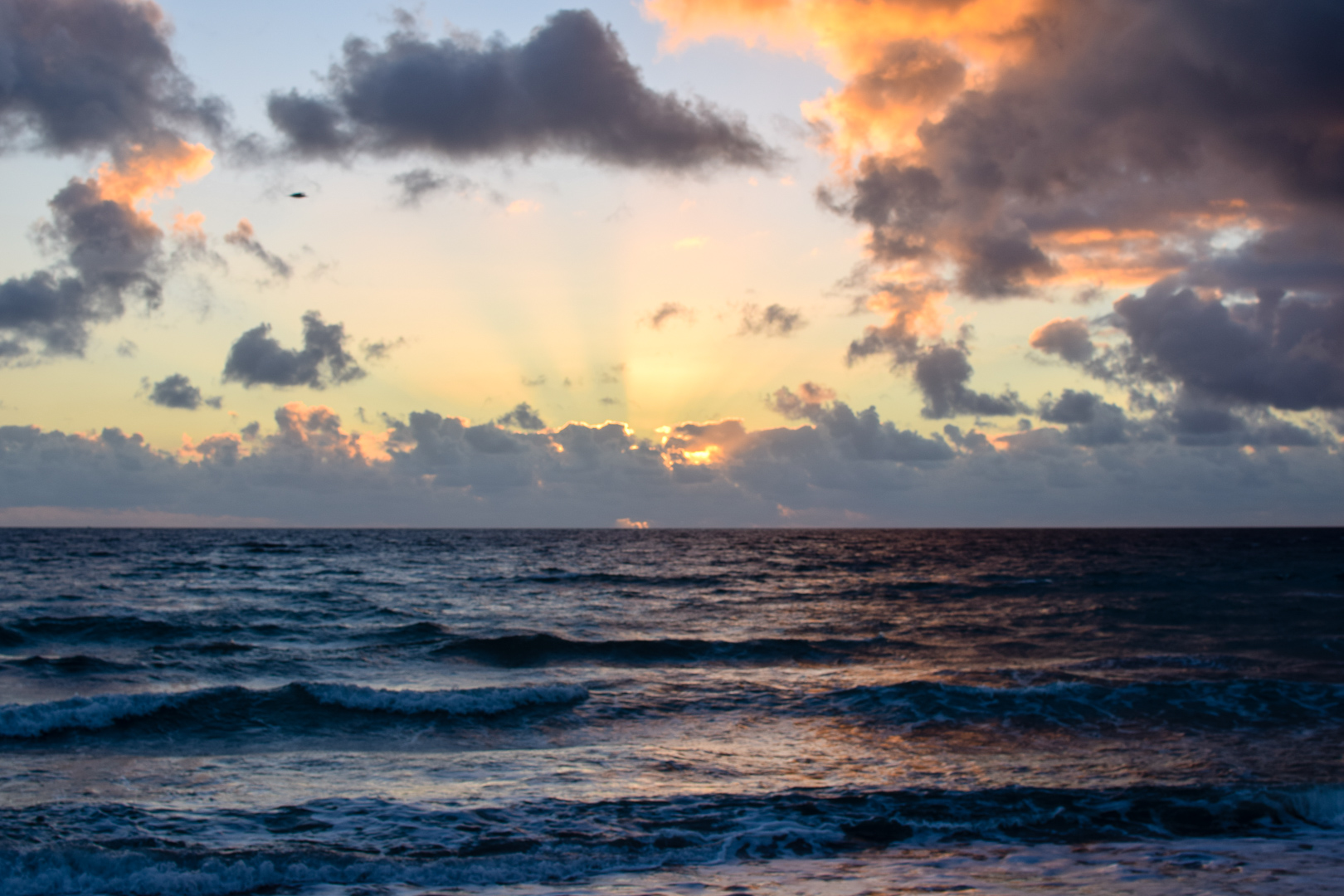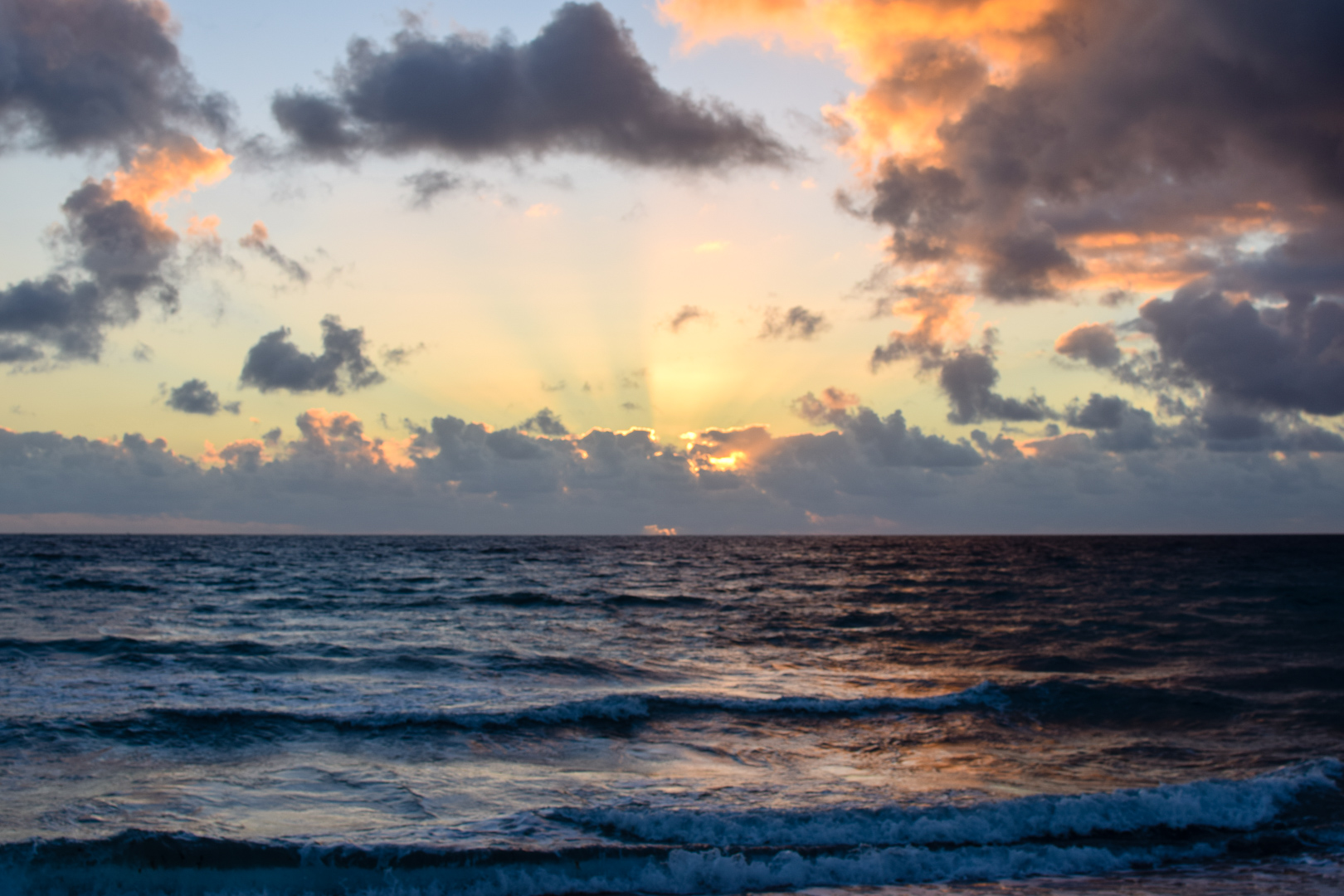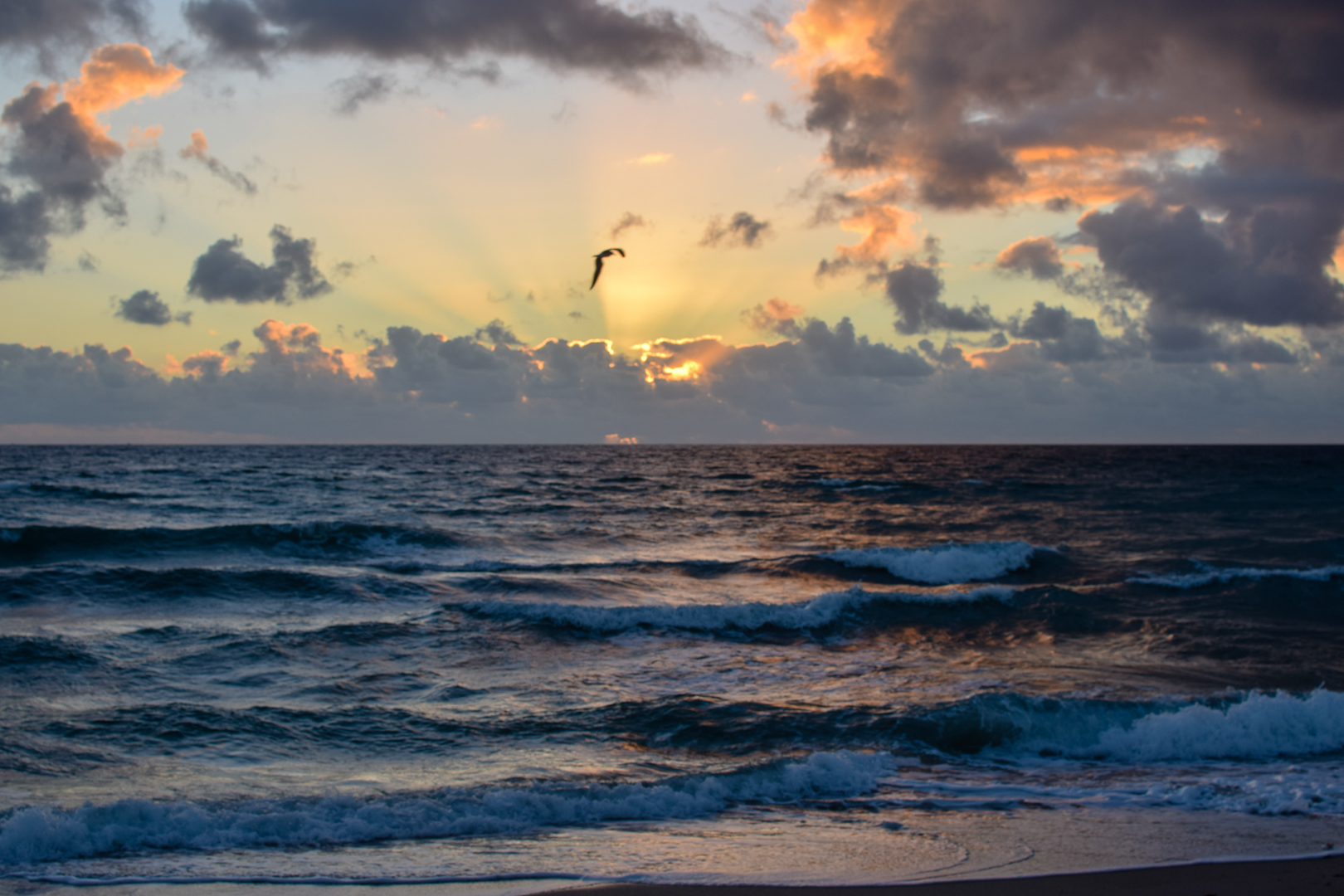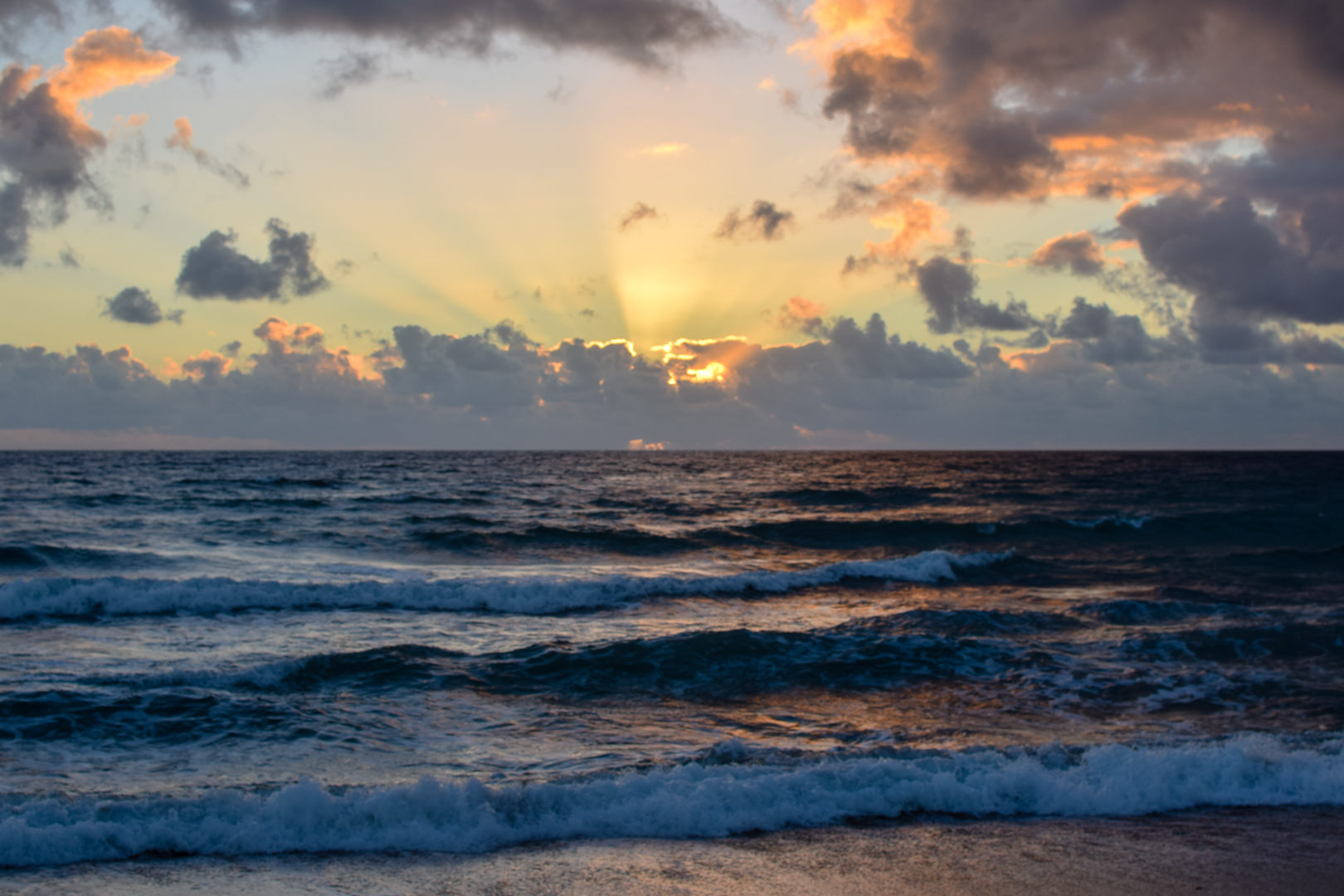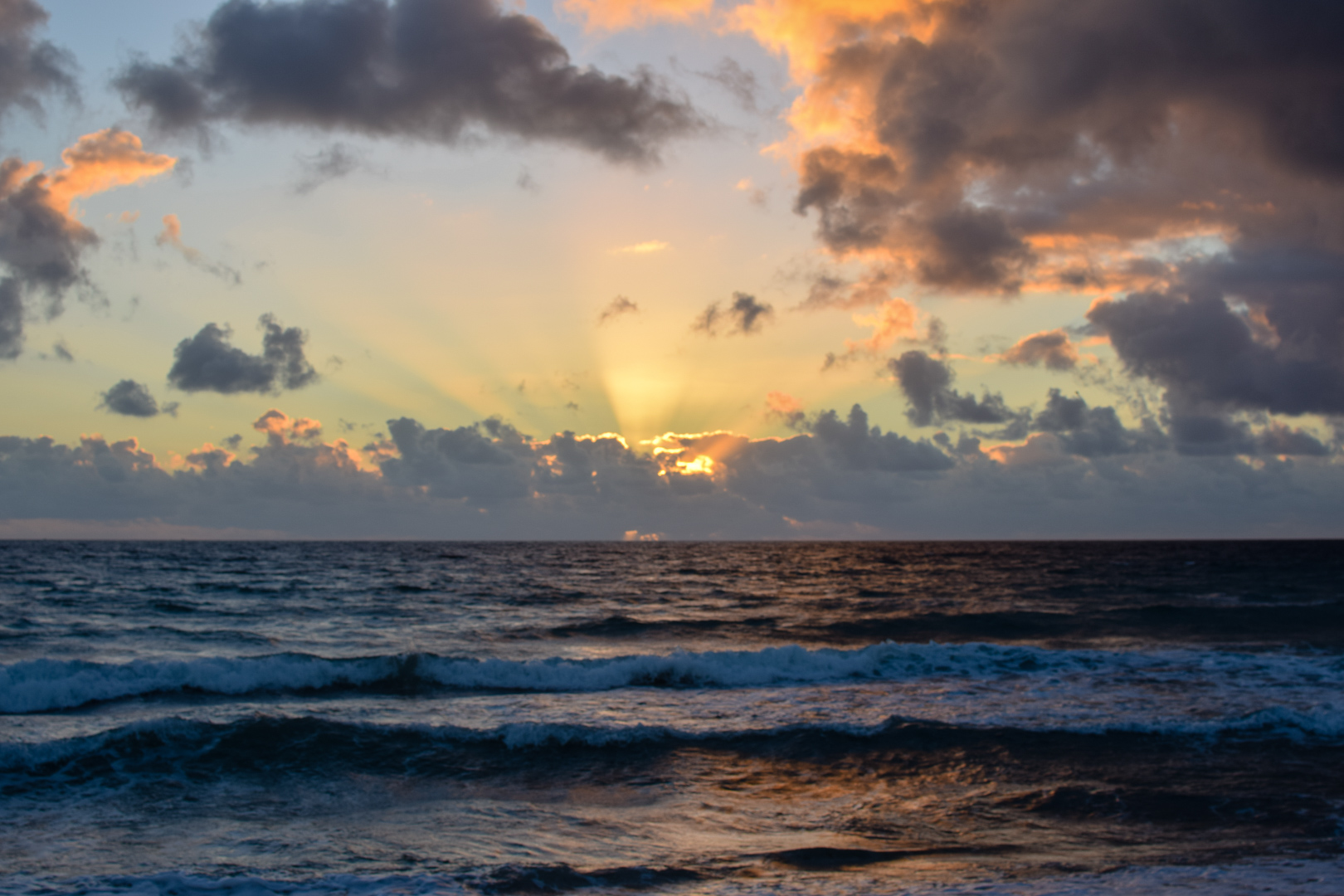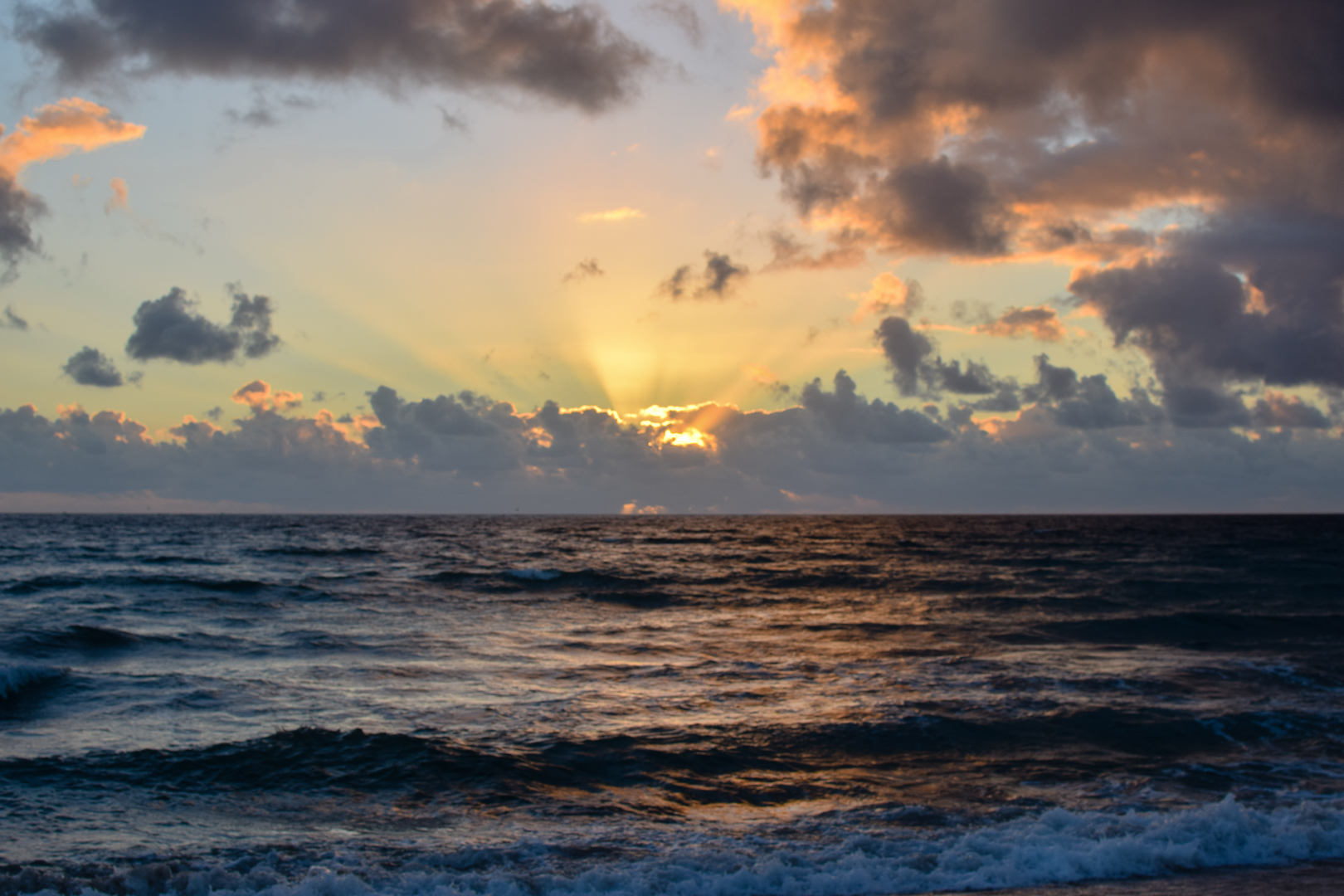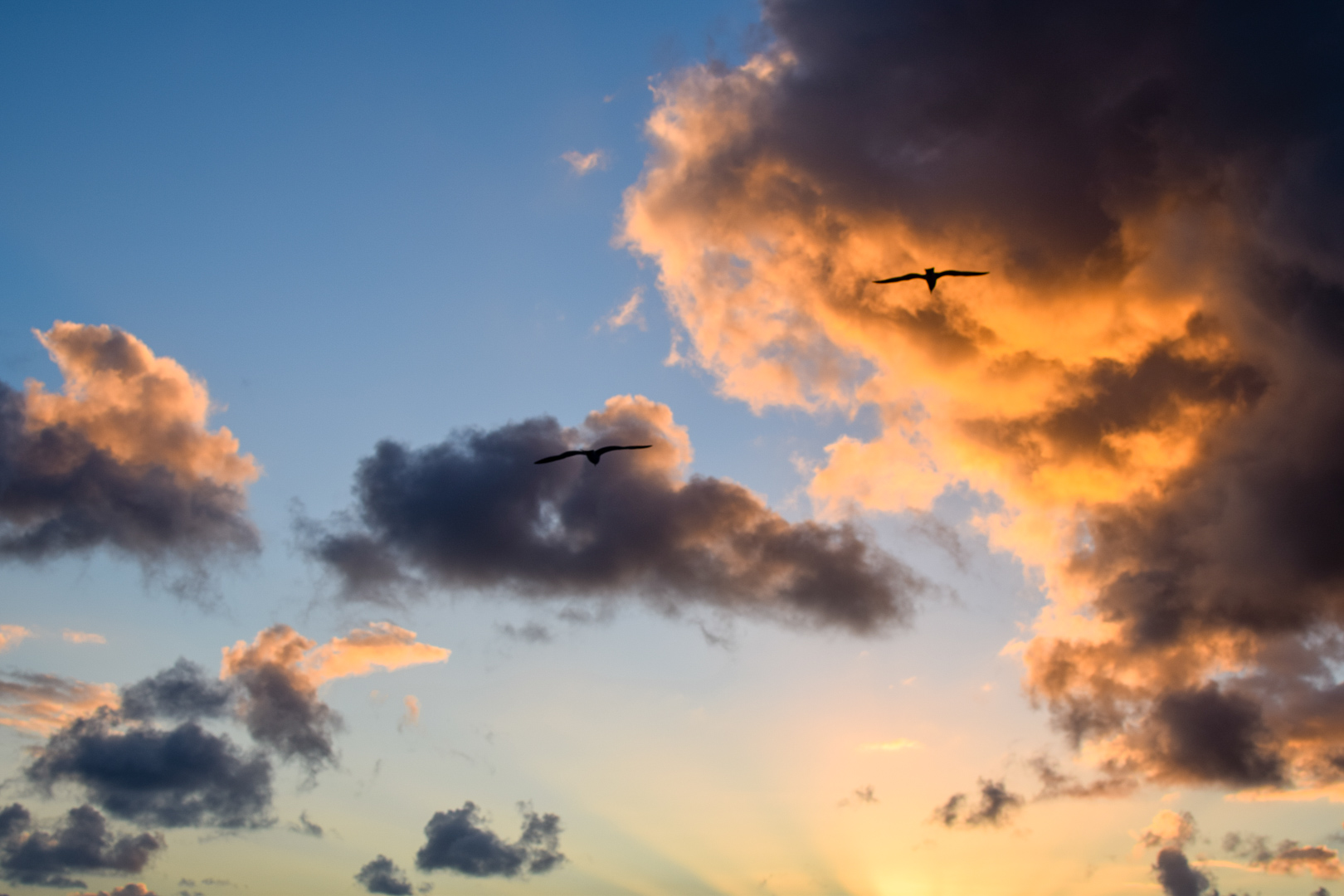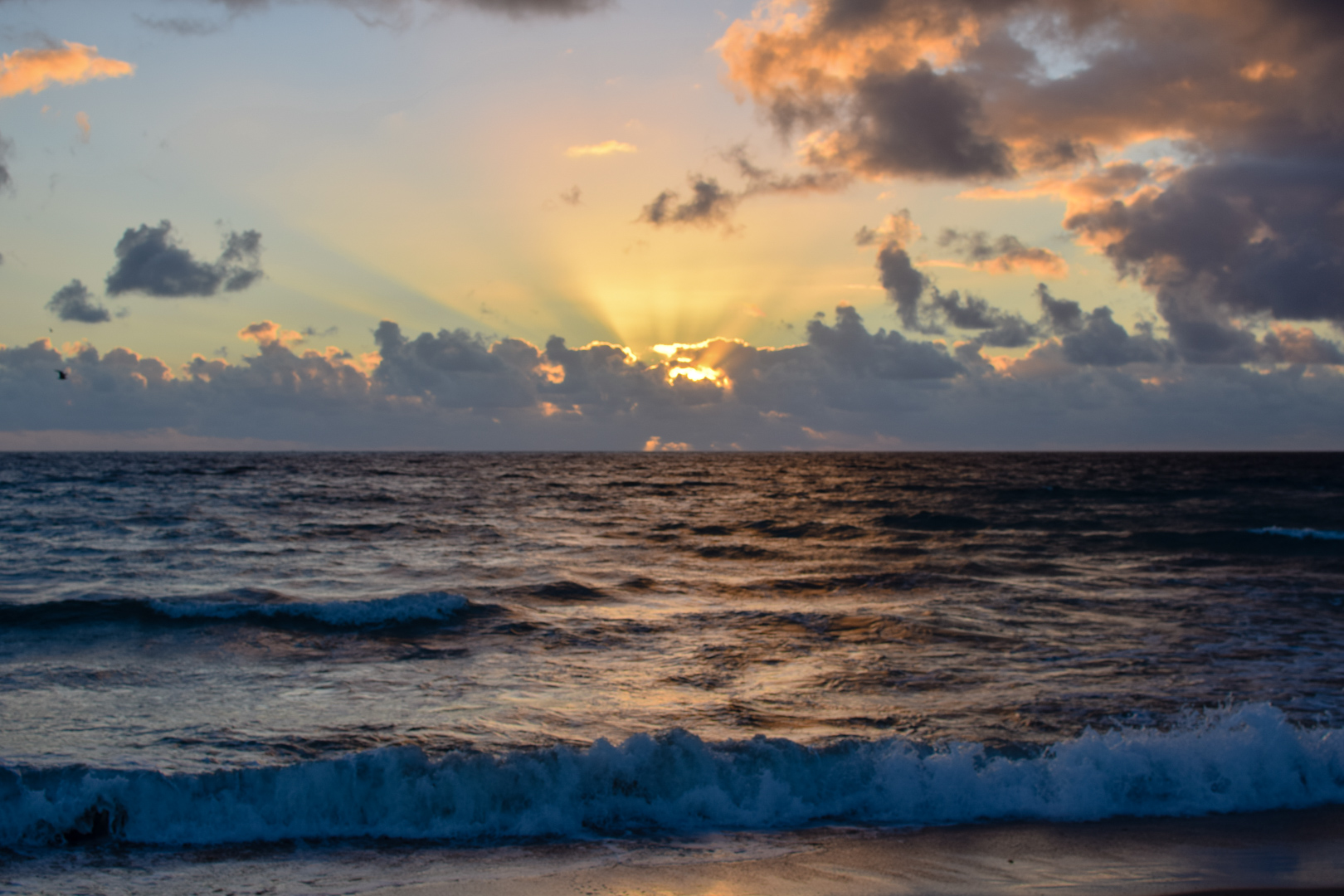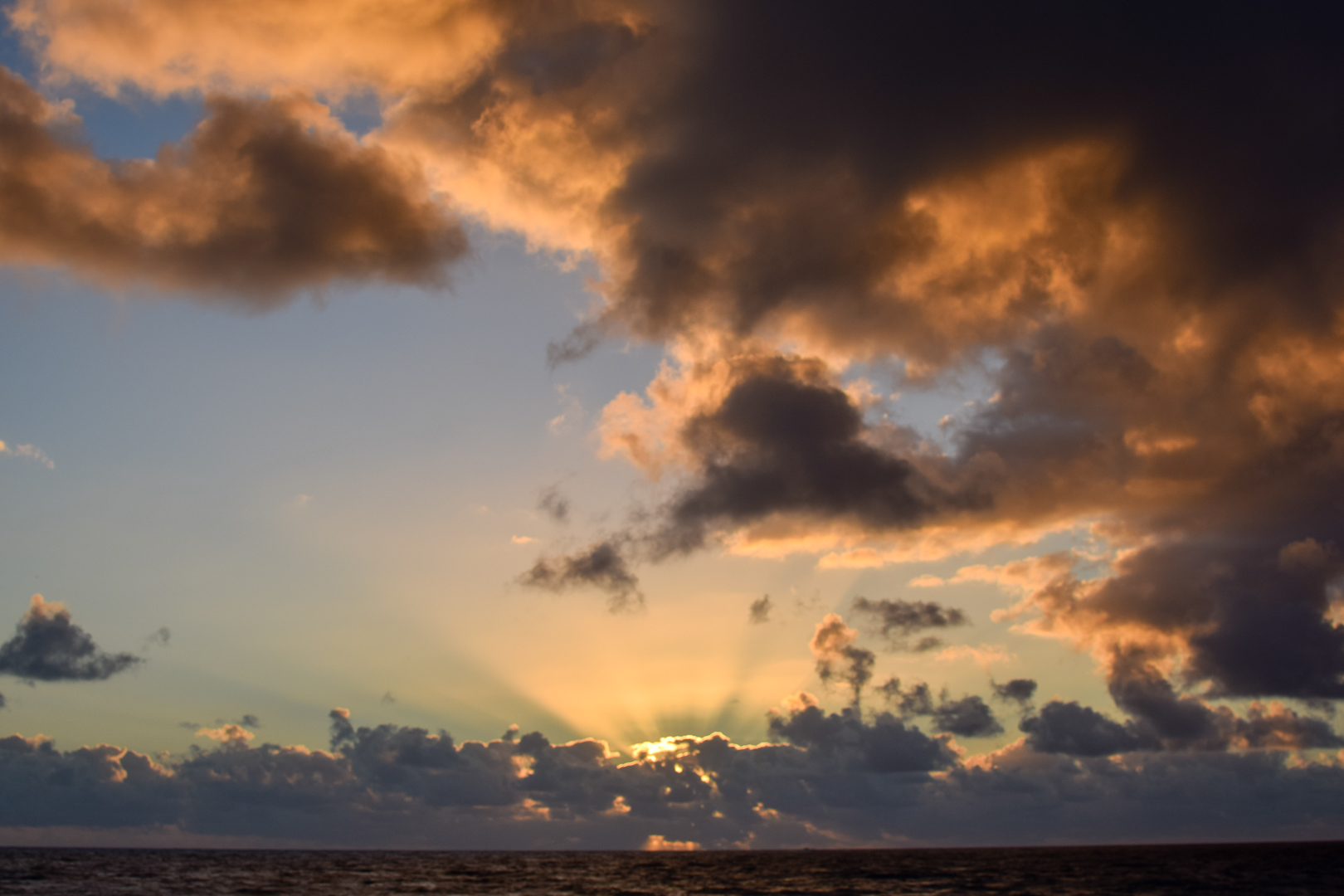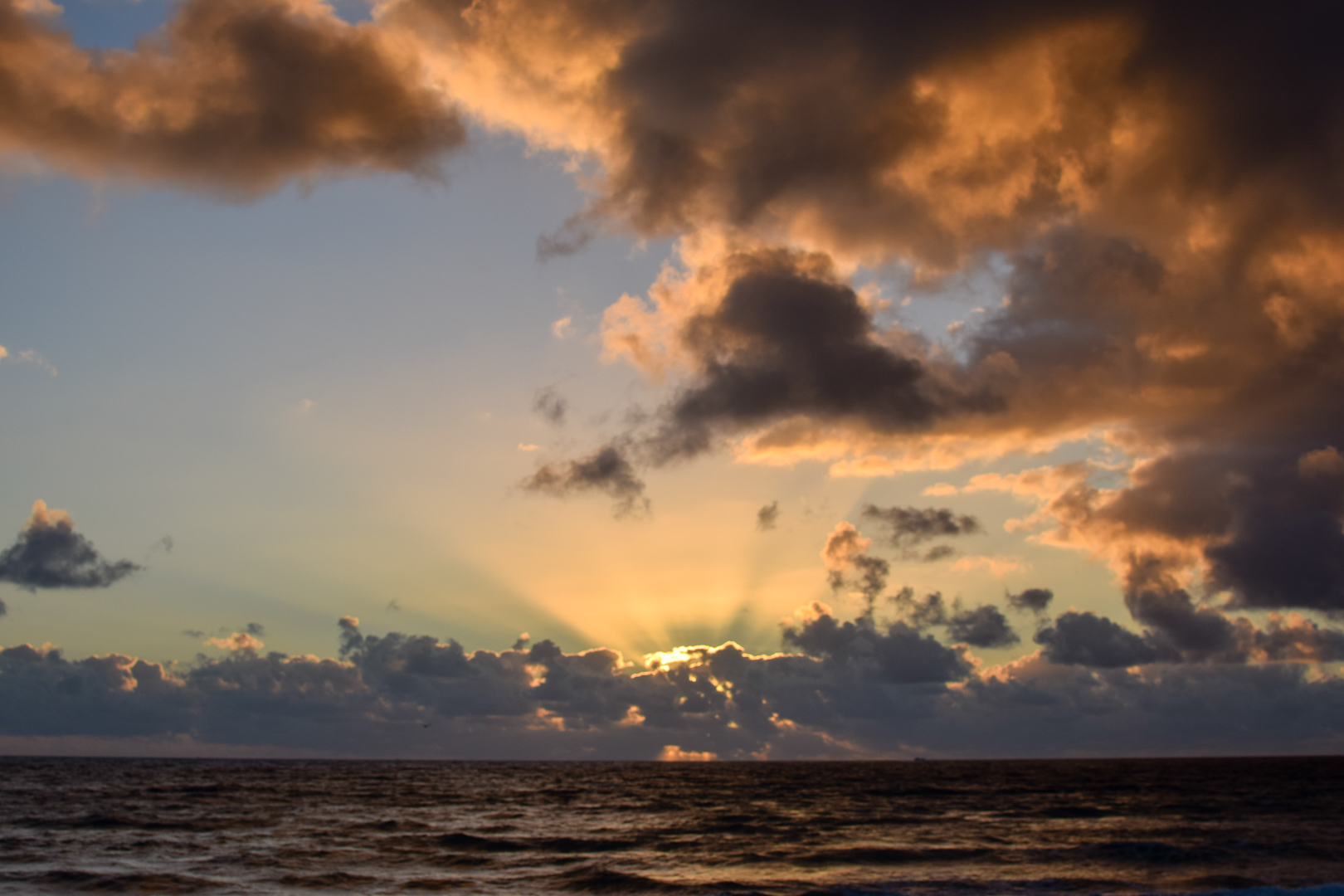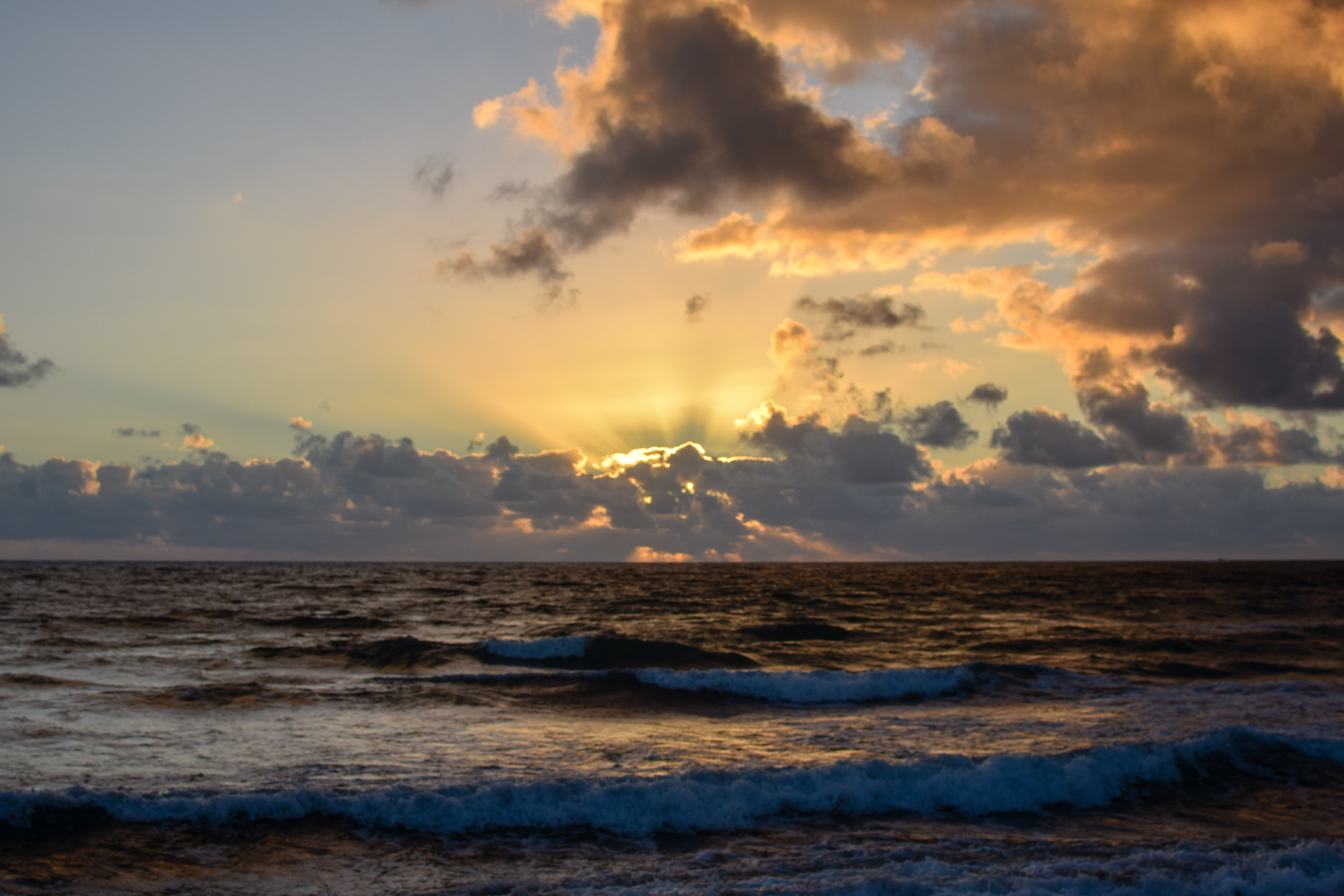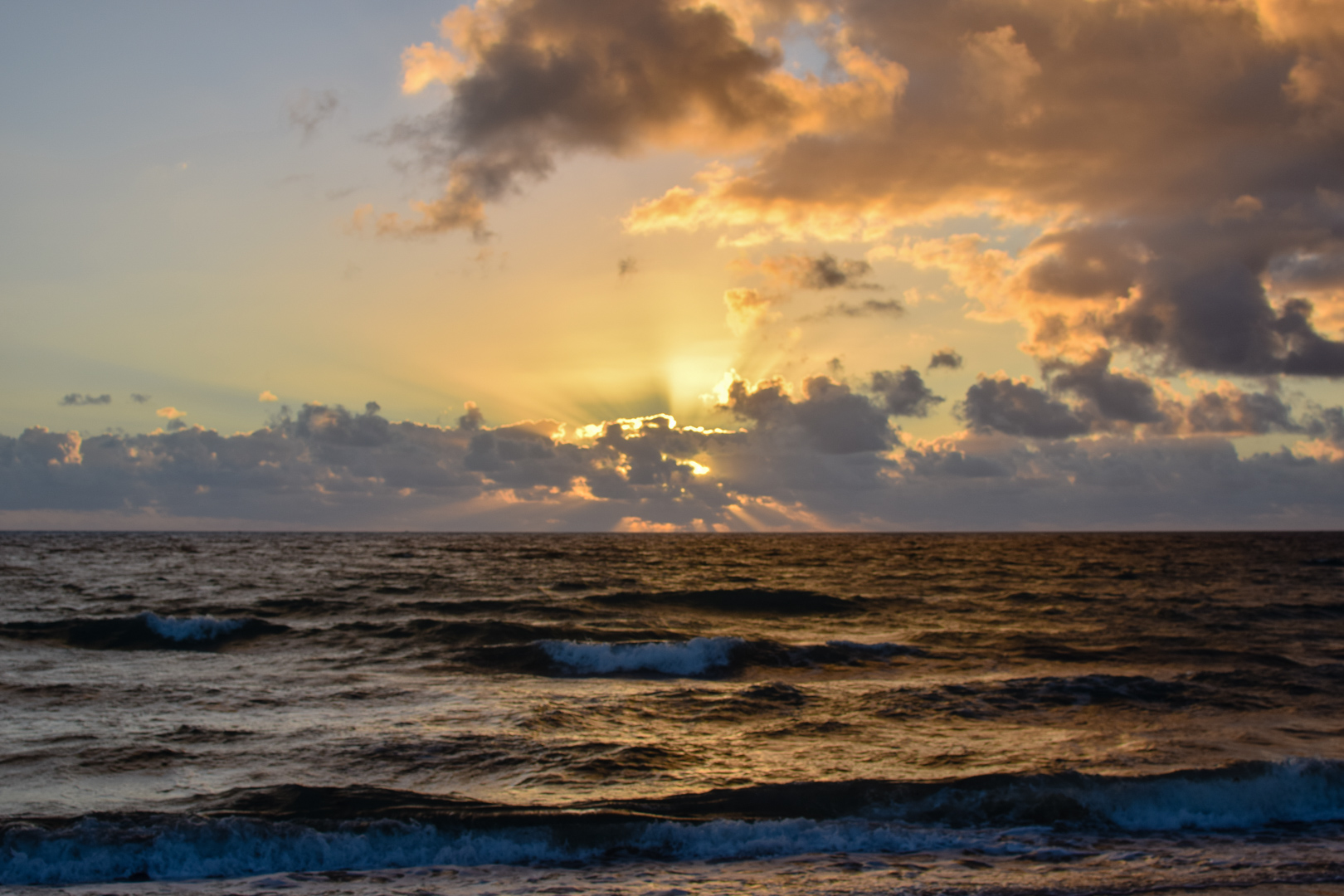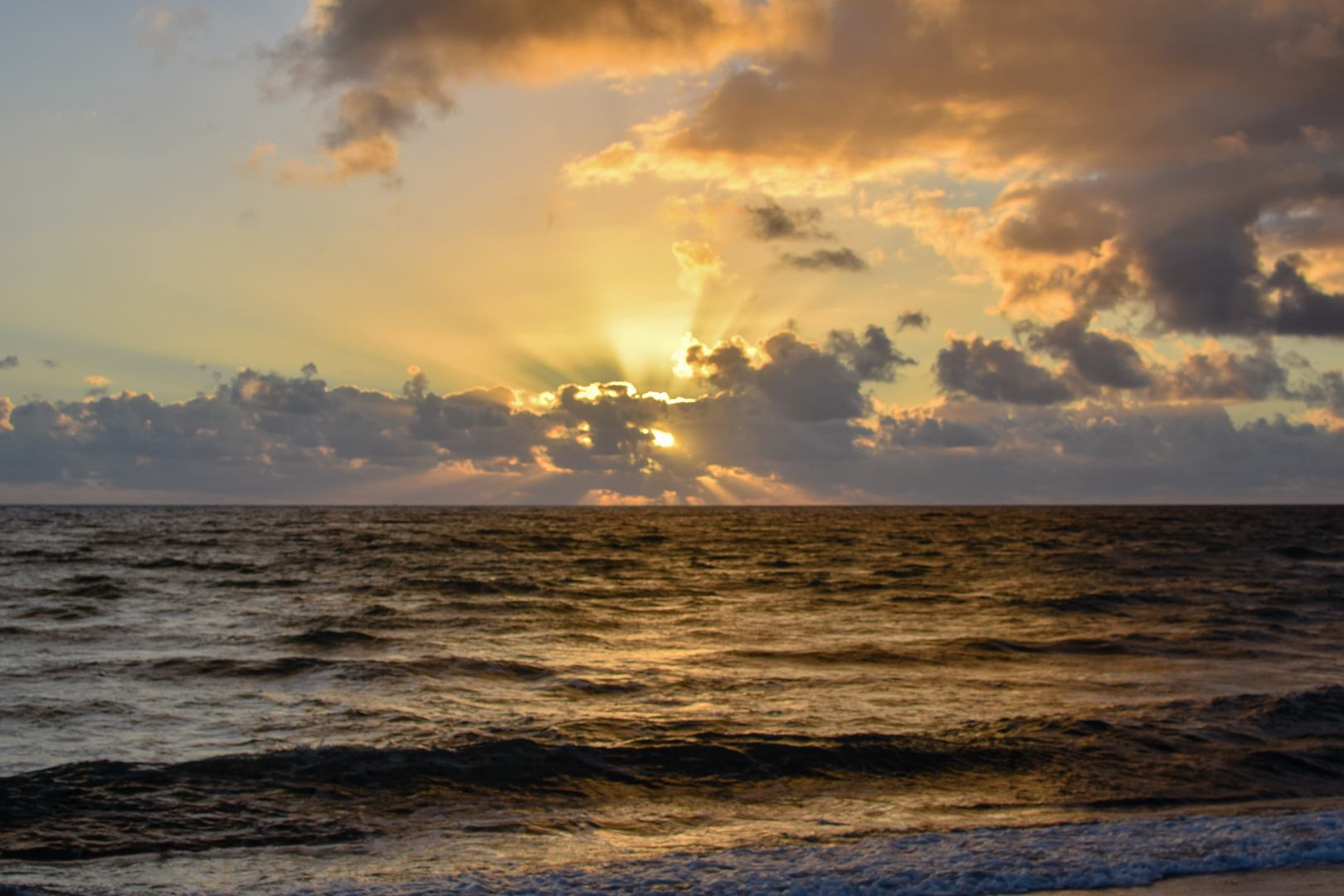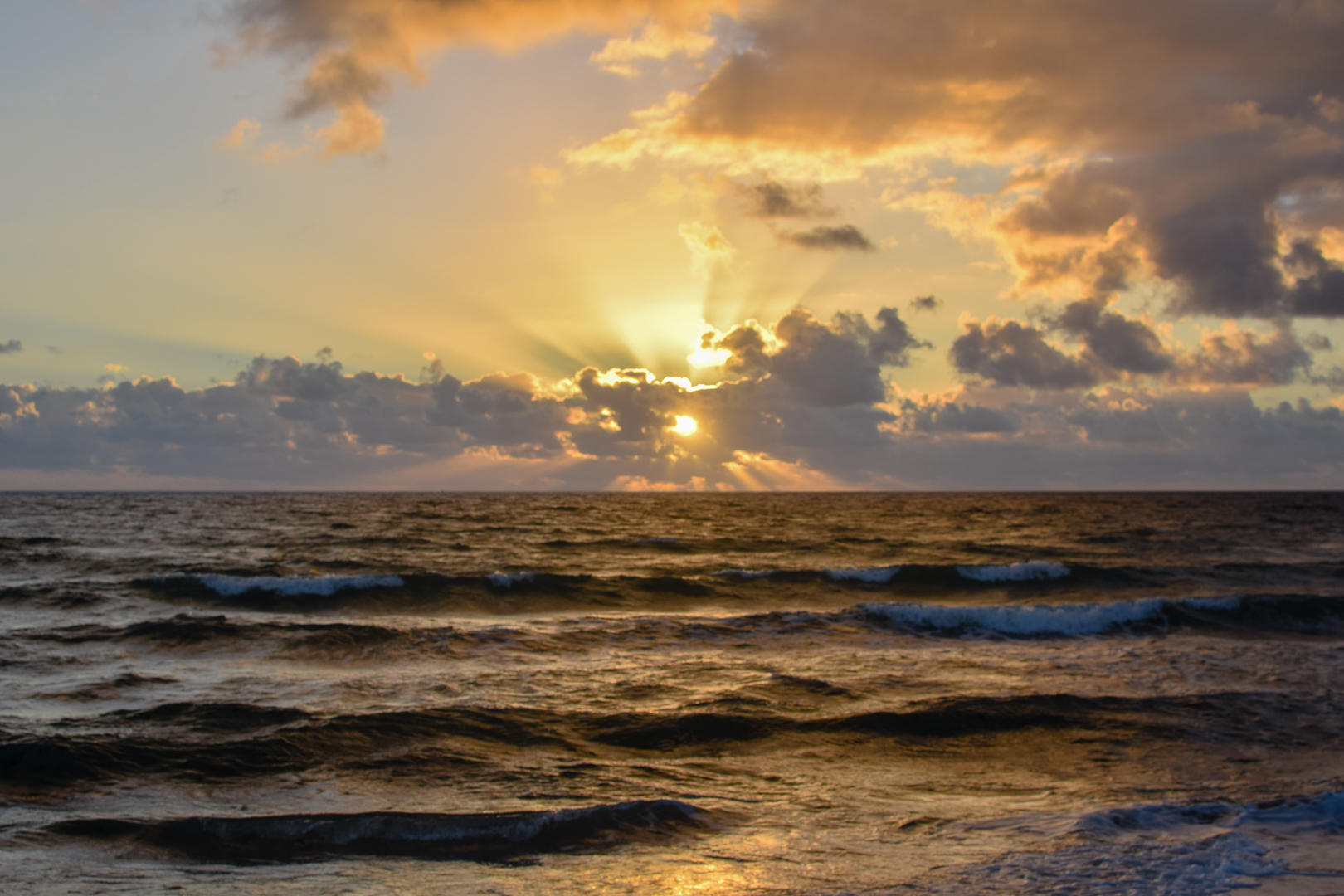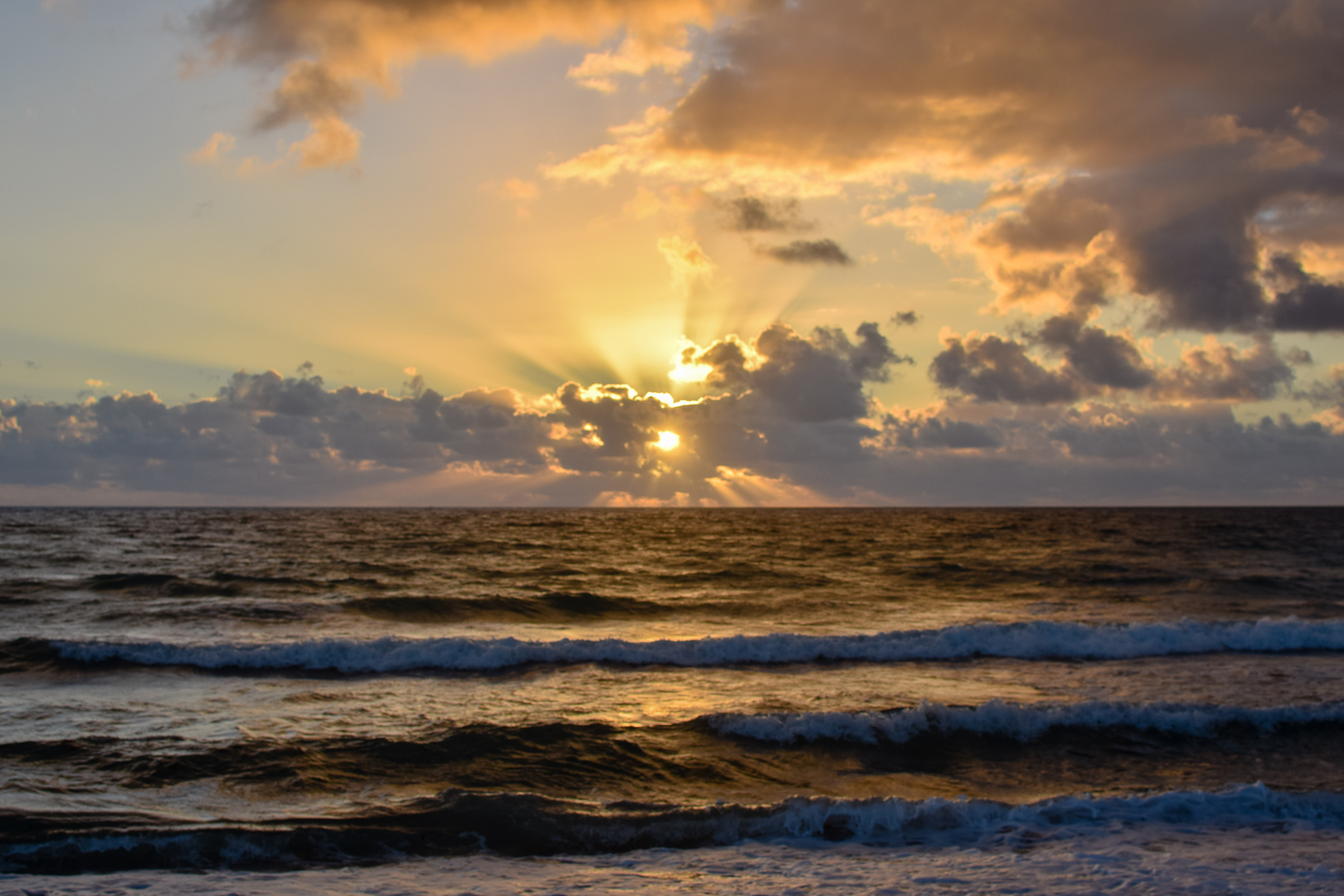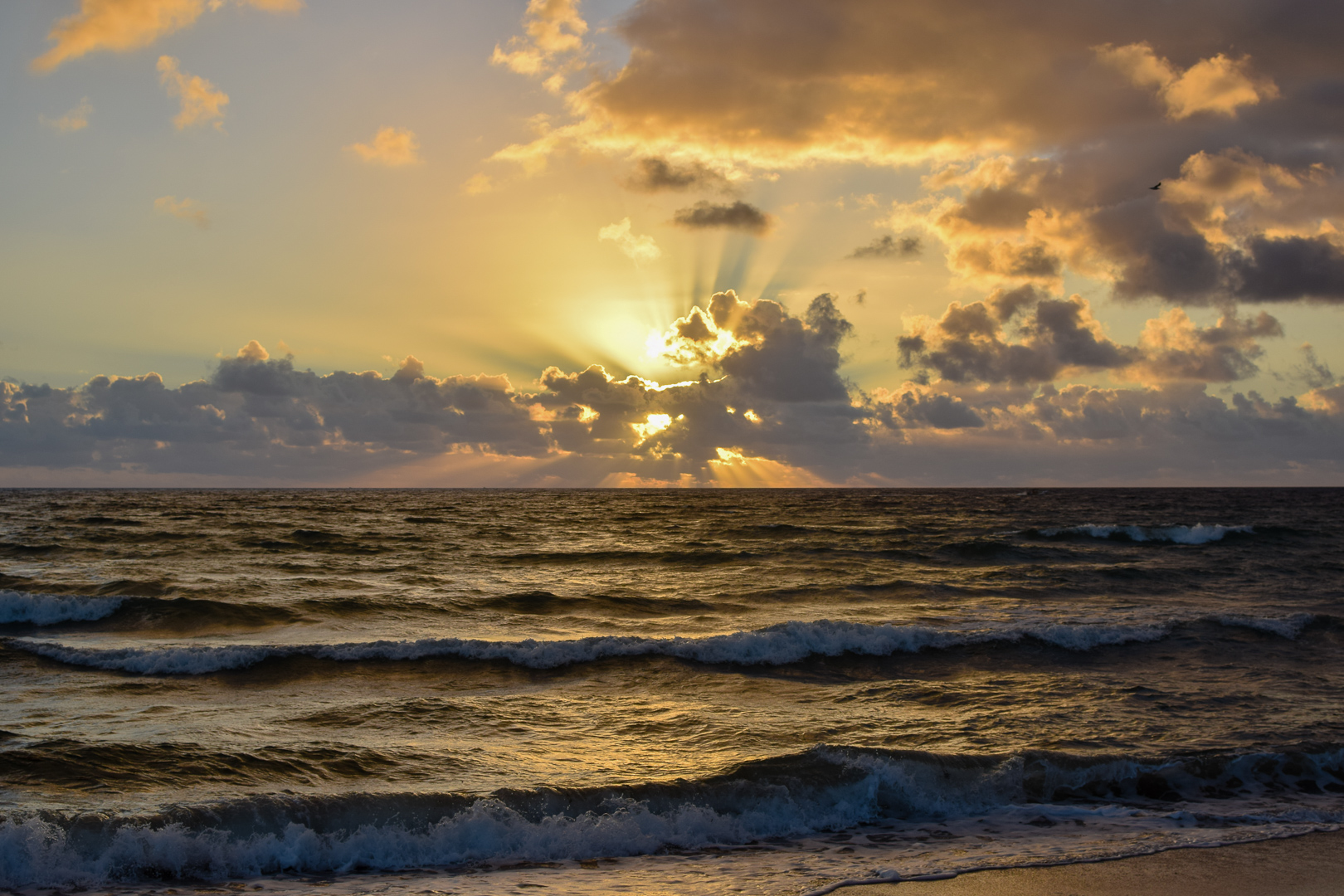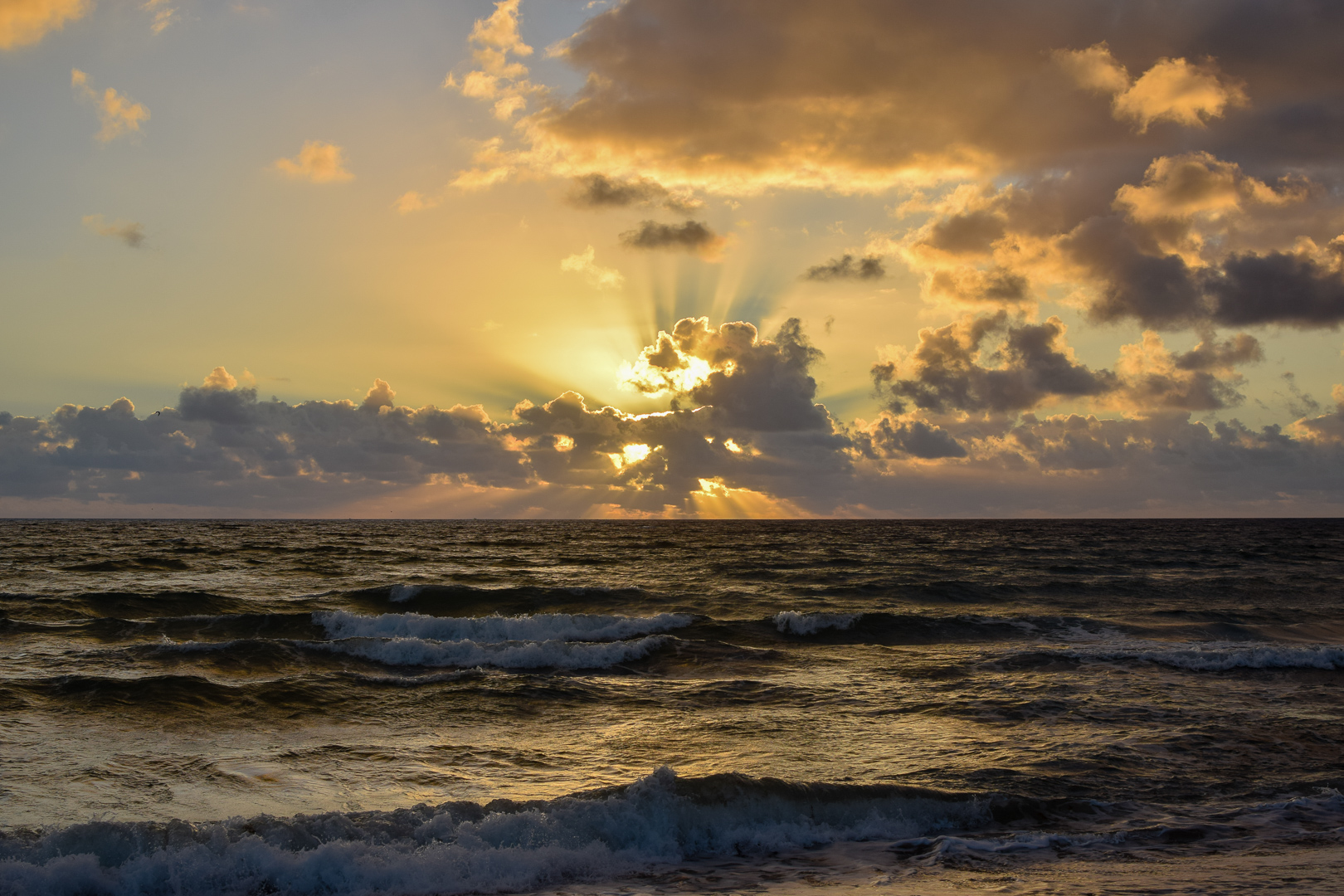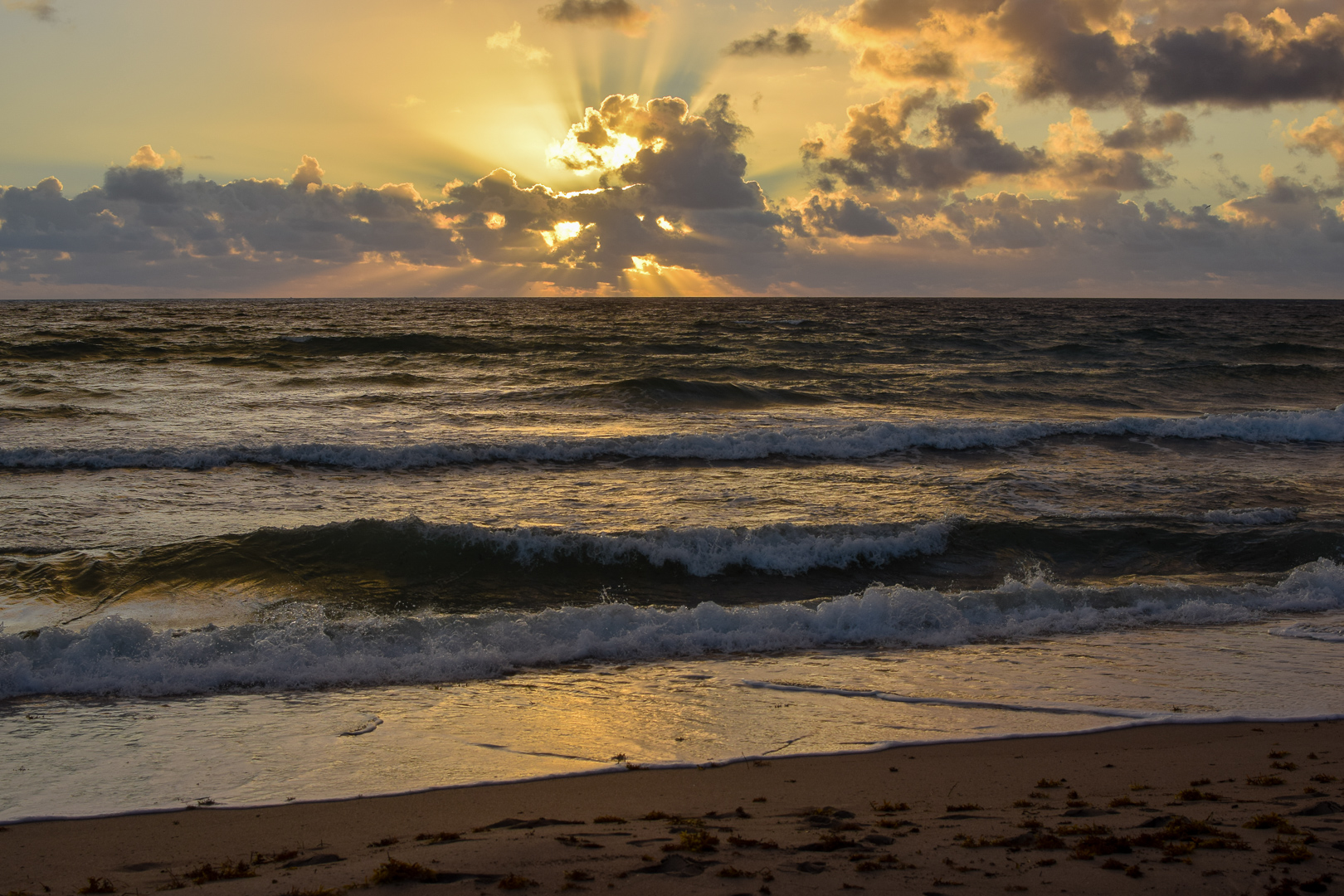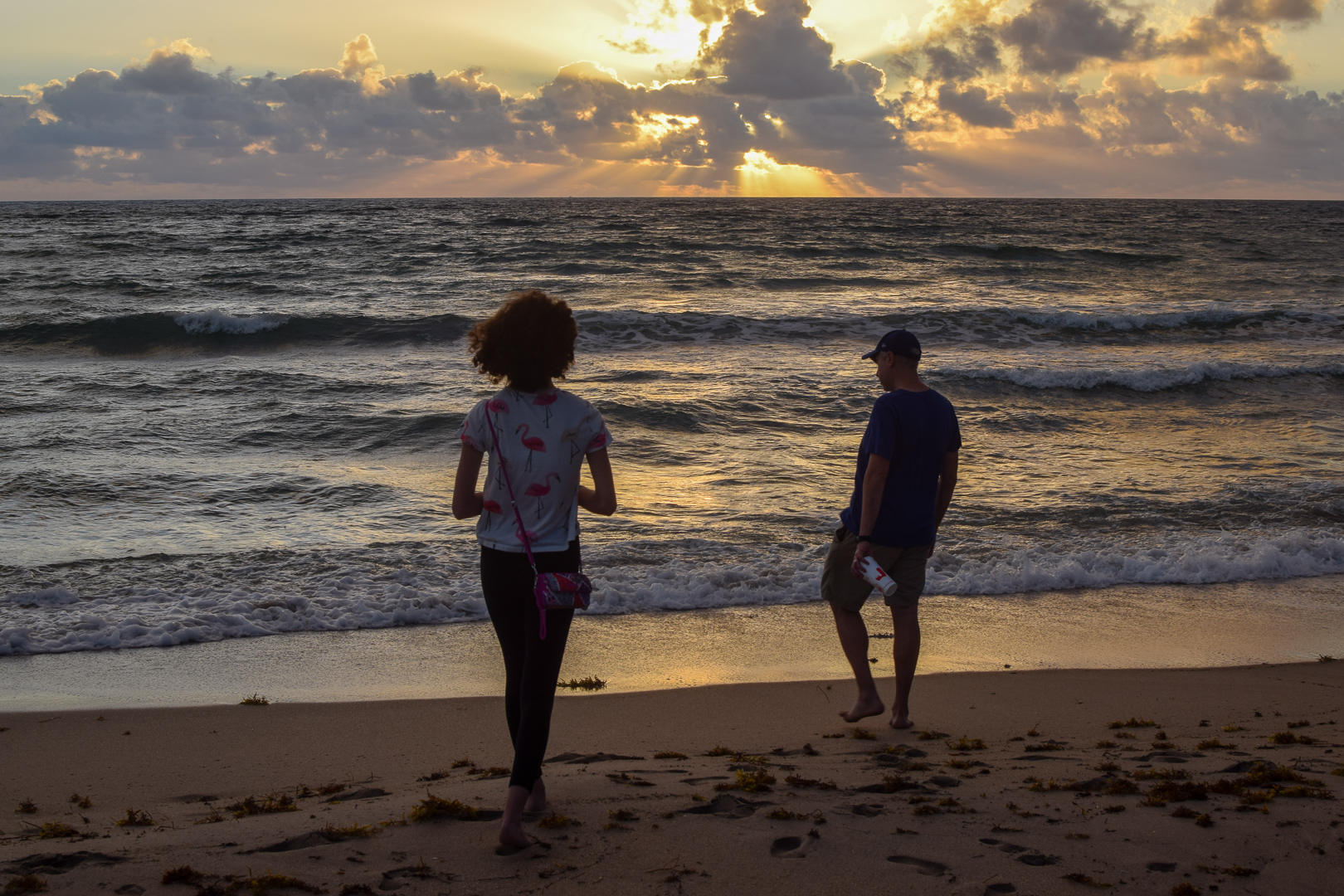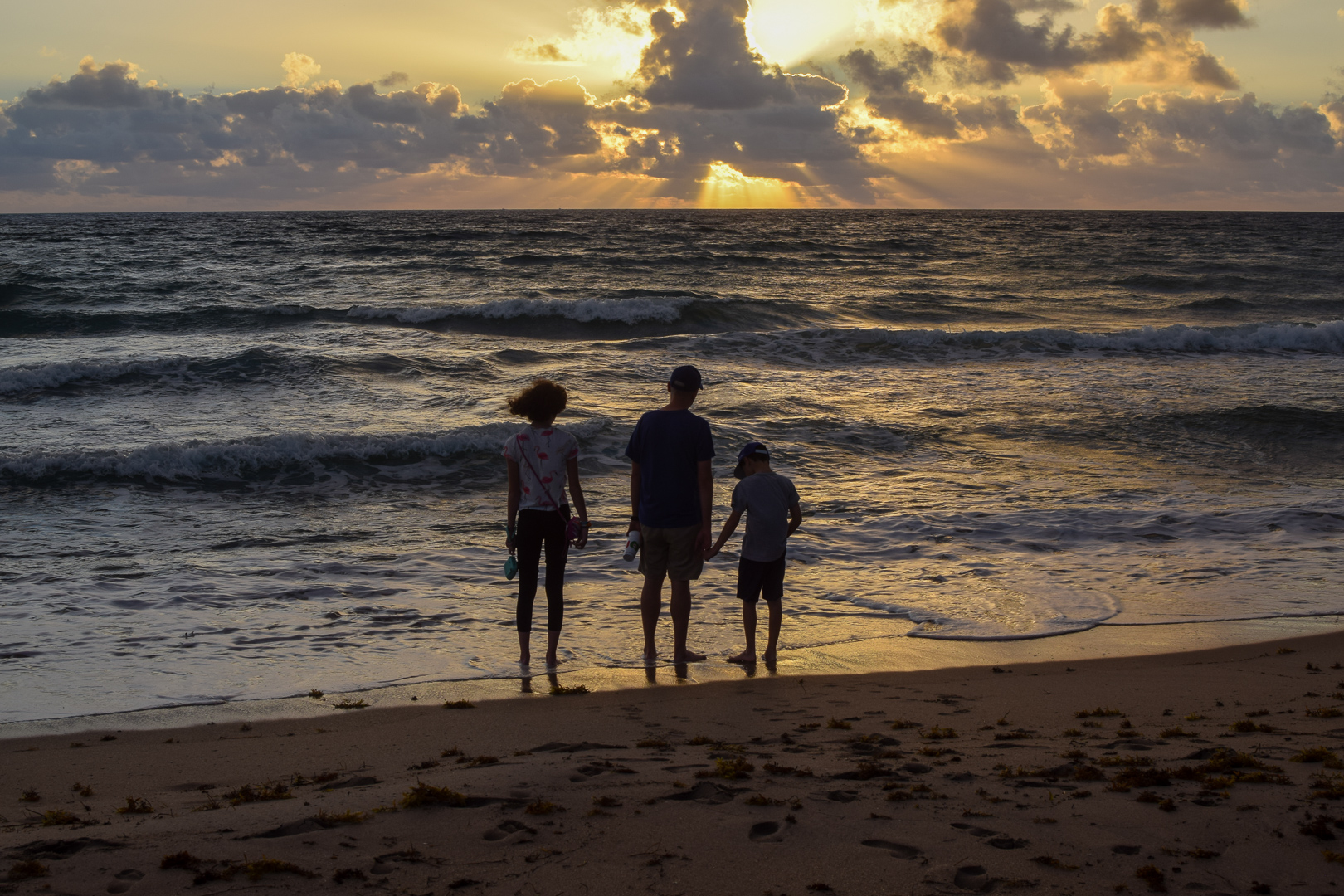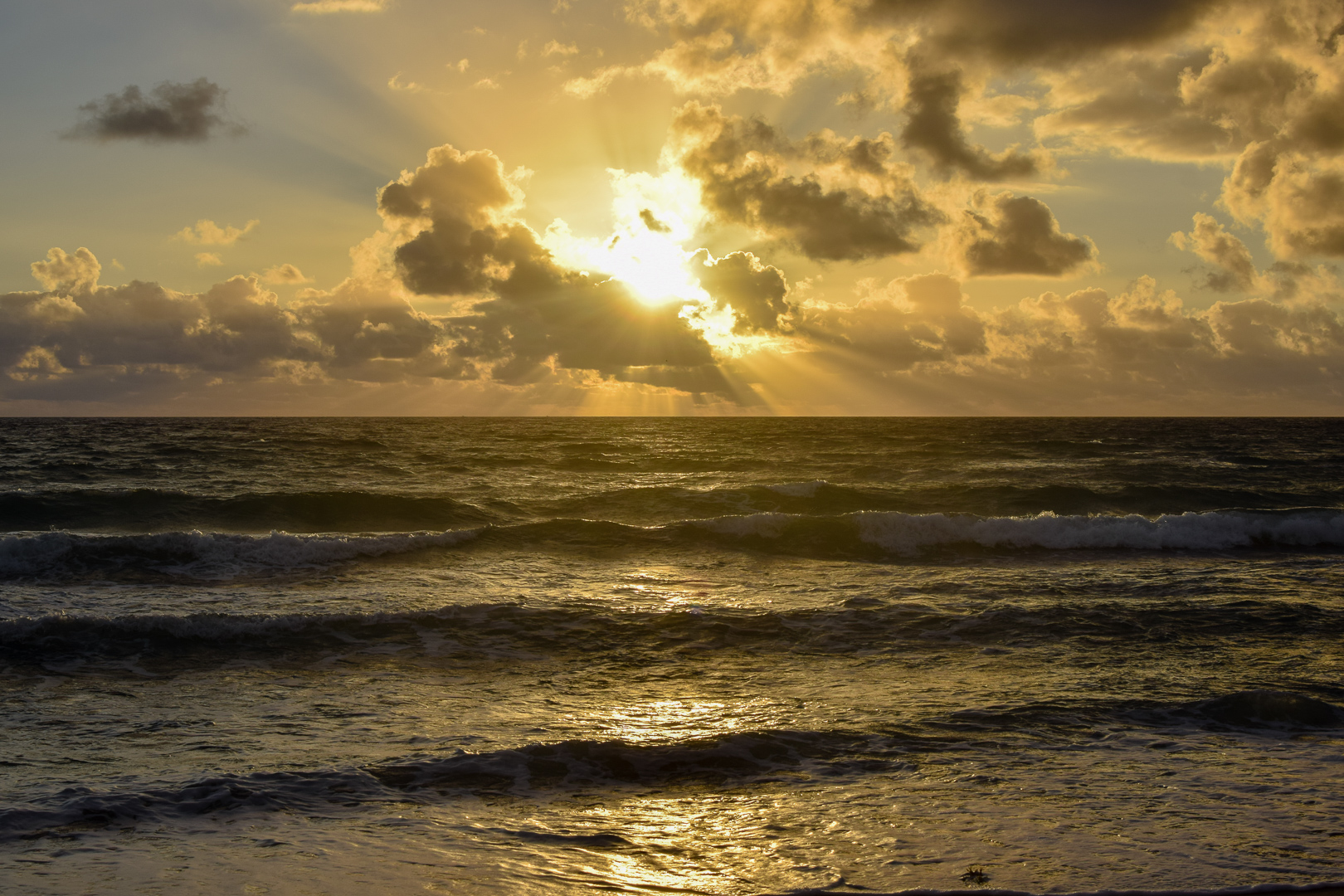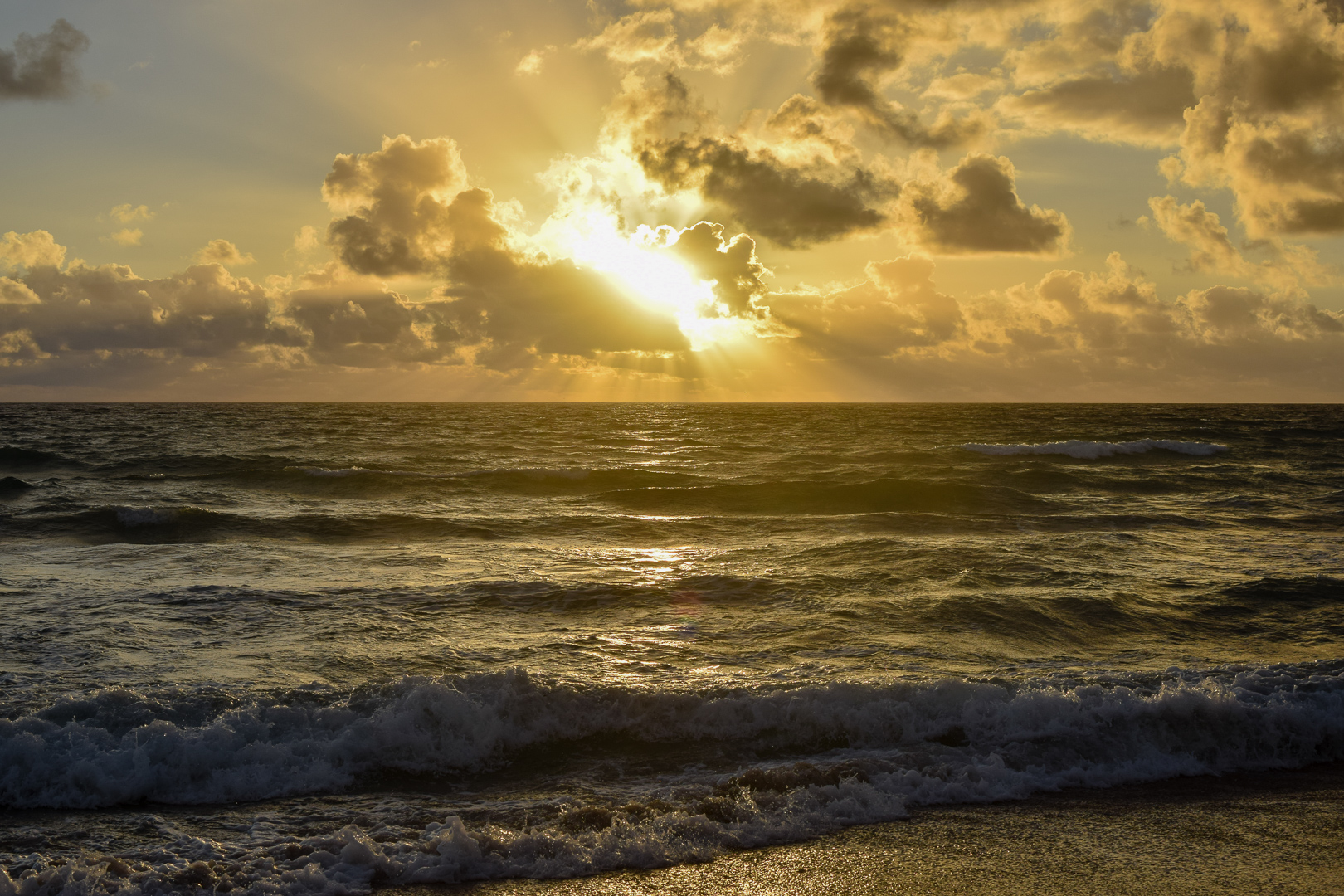 Simon and Gabbie wrote 2019 in the sand.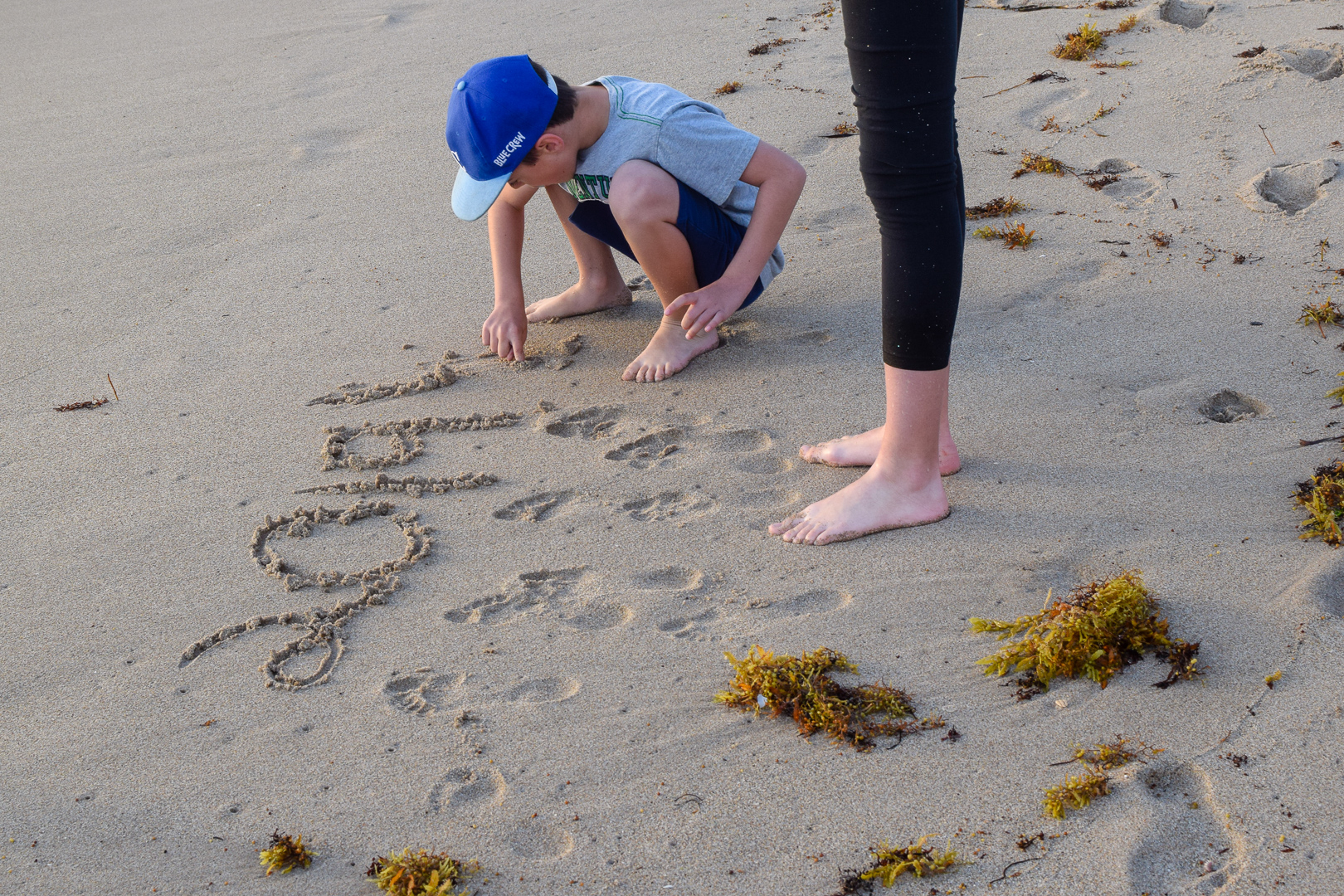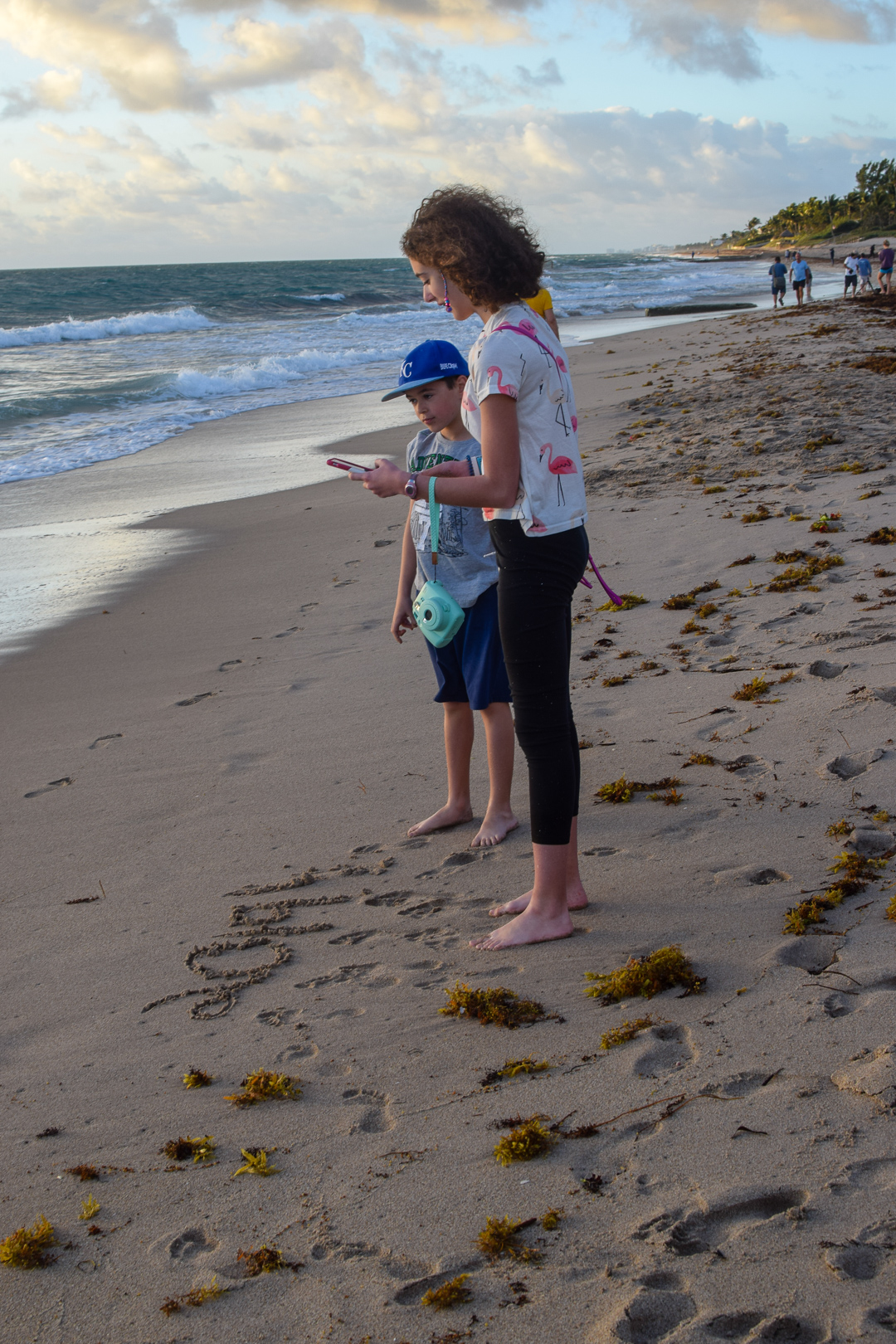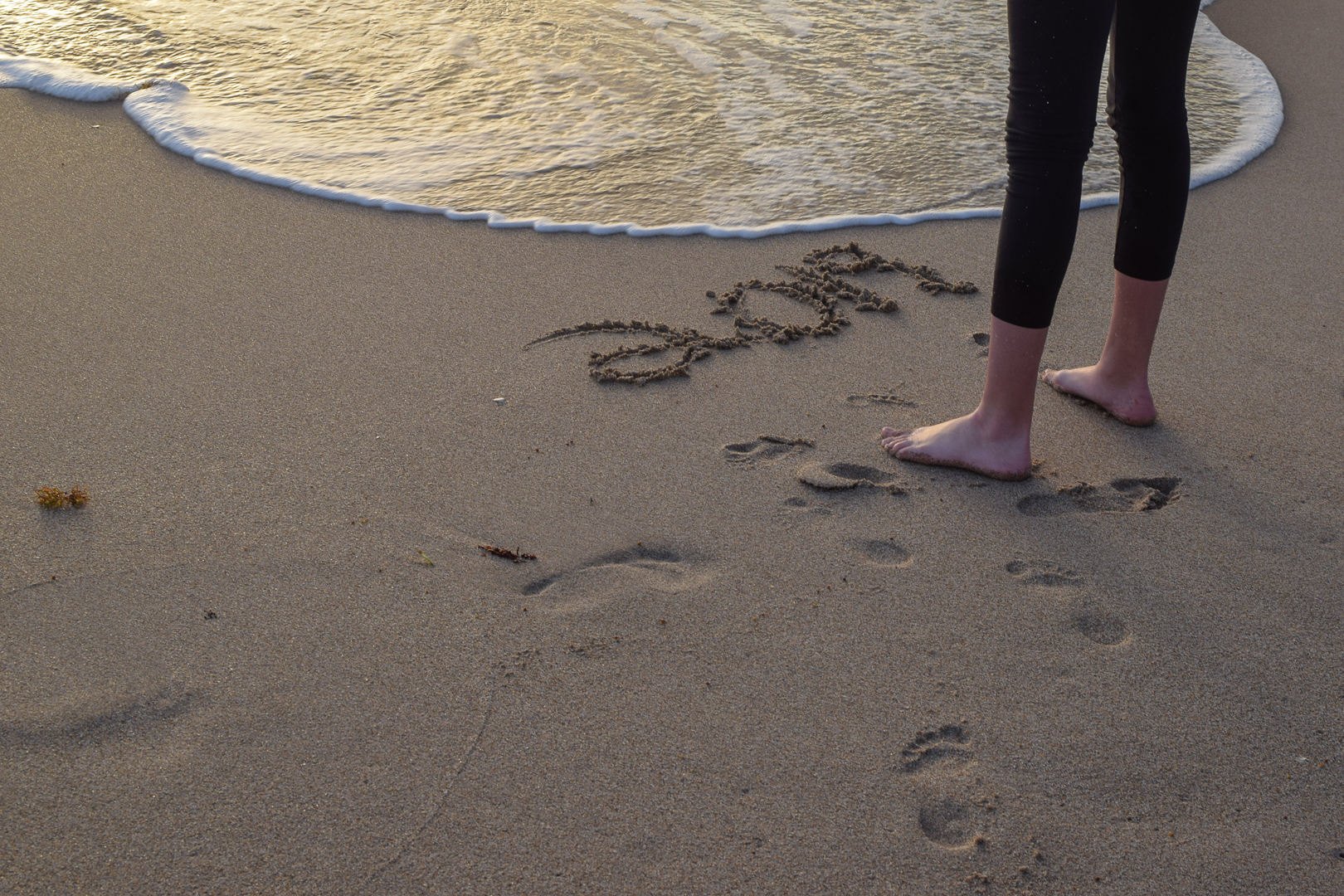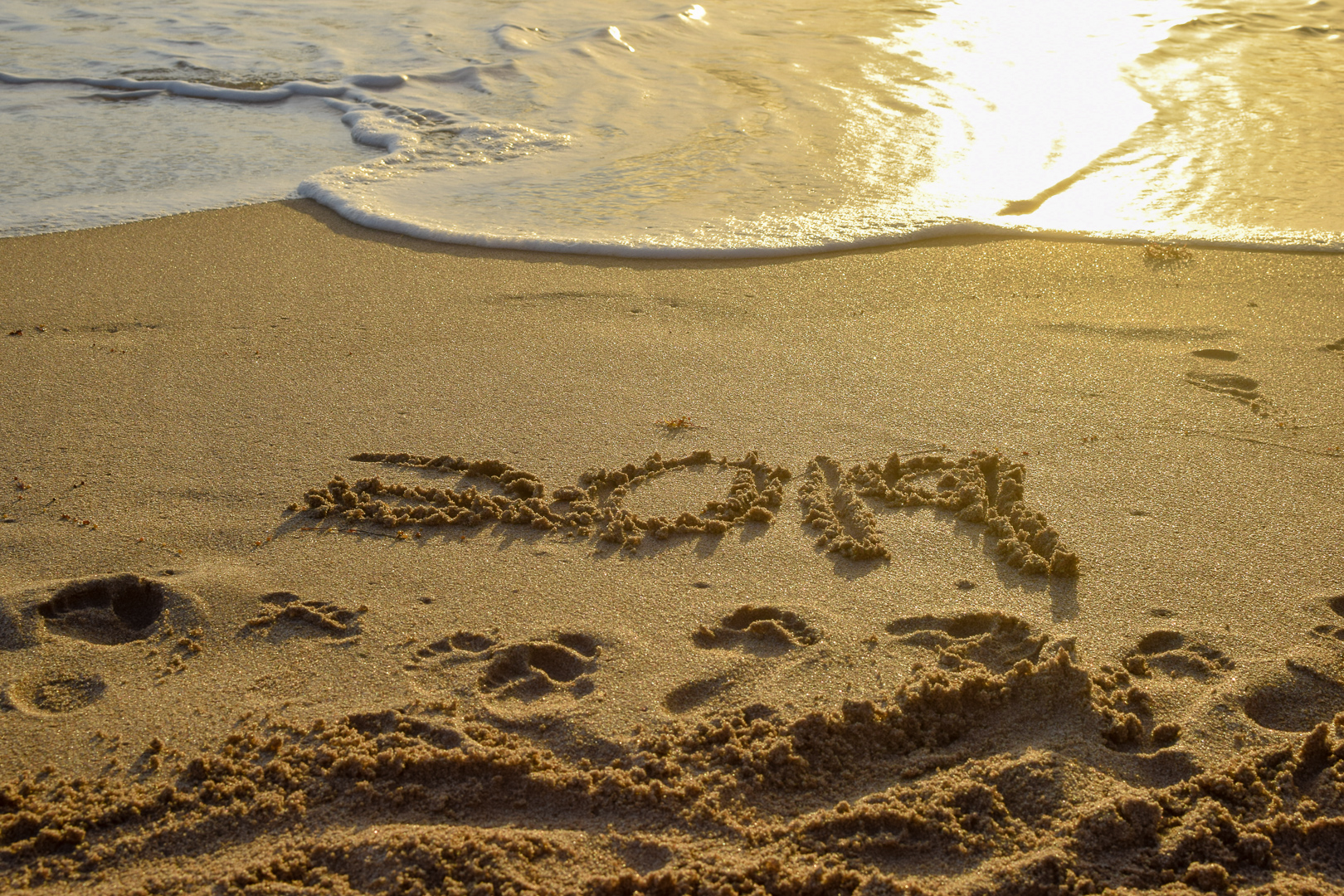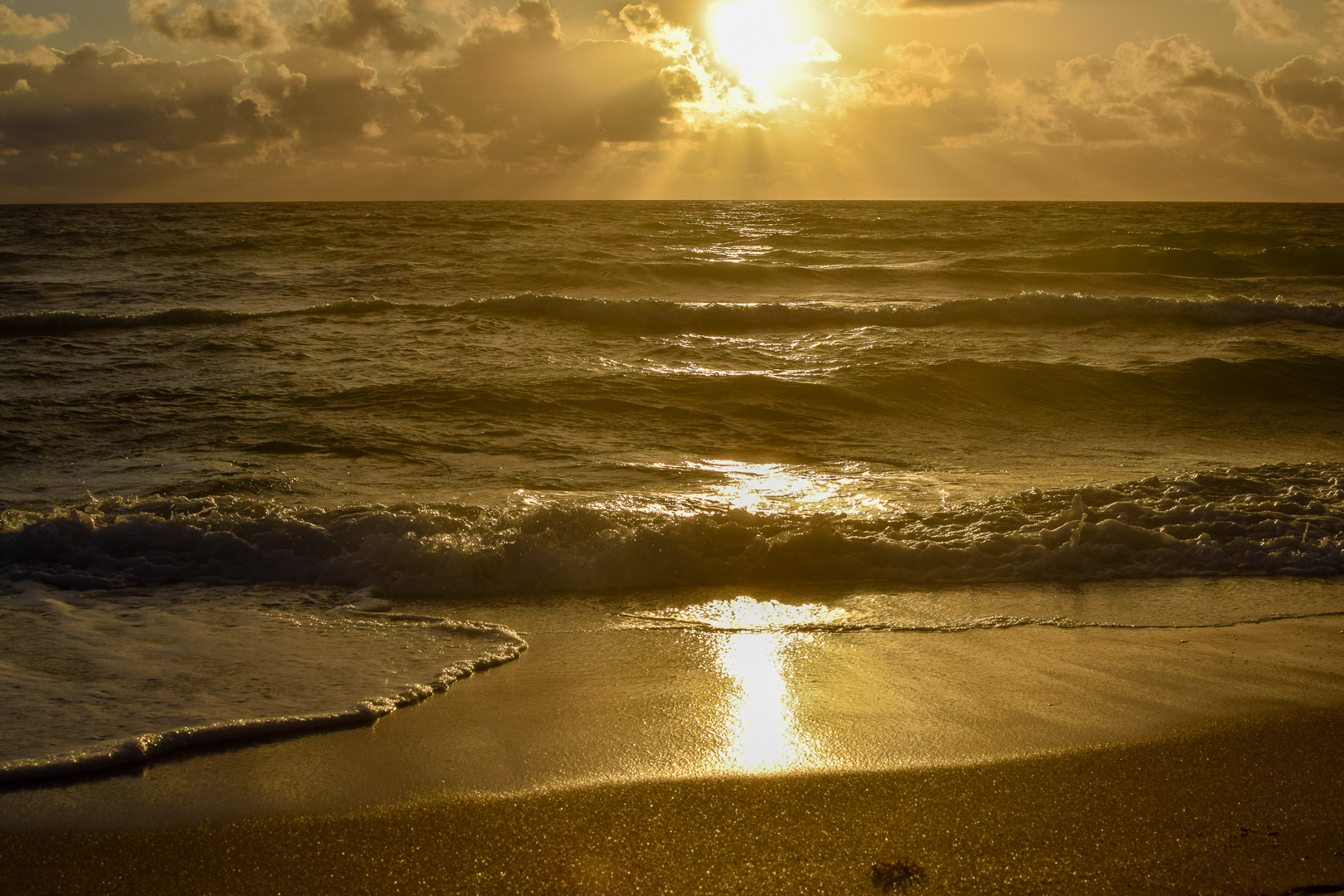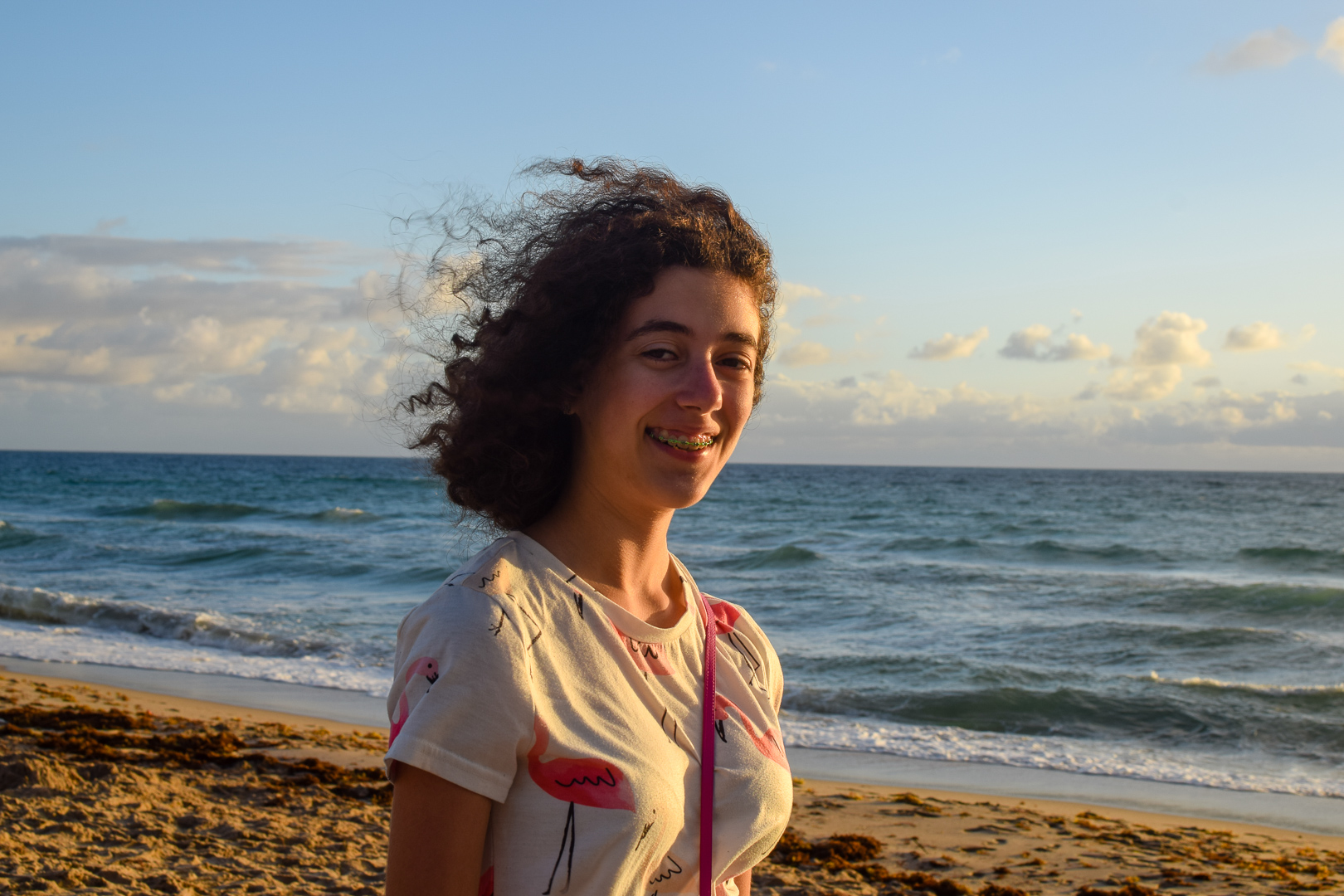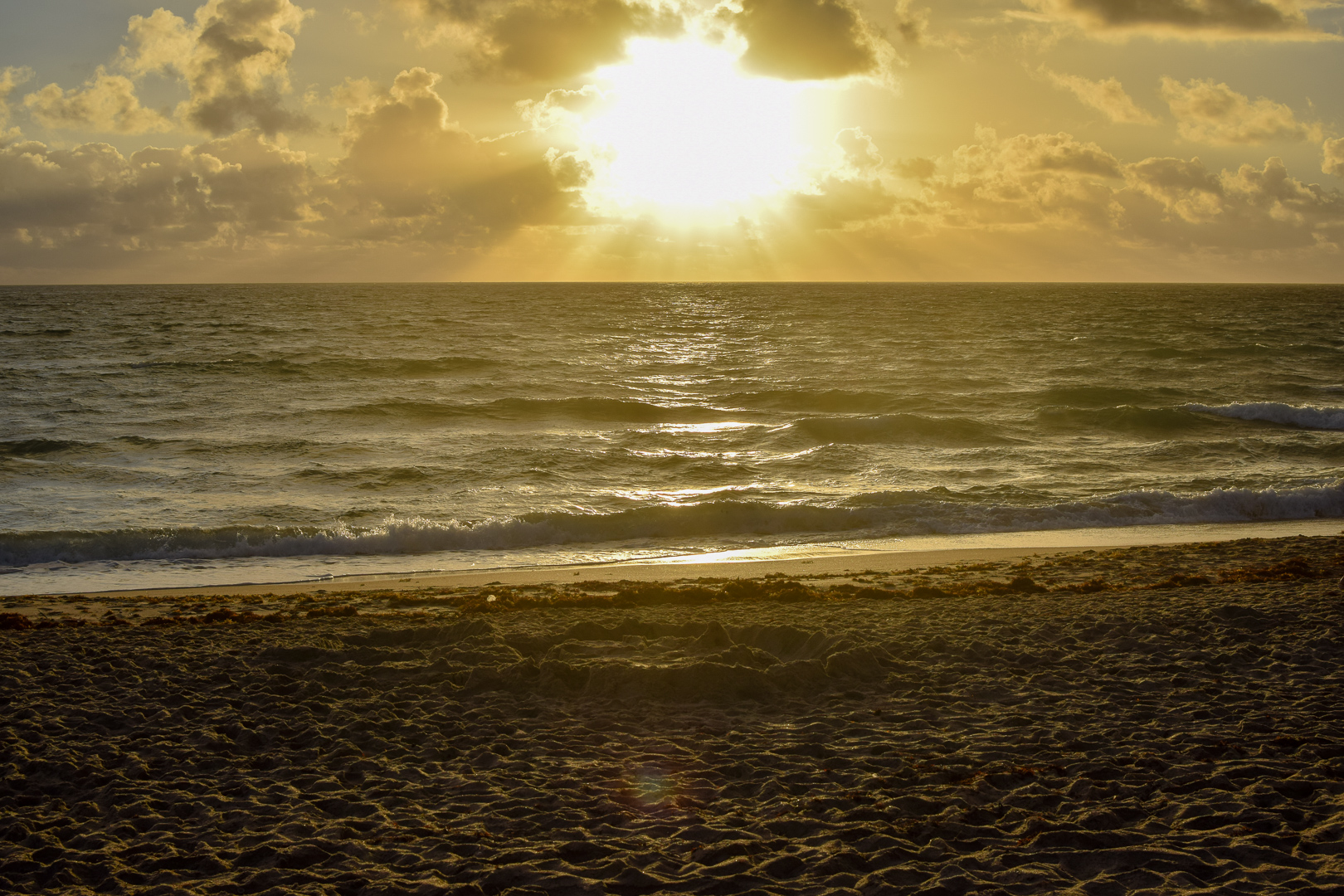 It was such a nice way to start the new year! I think it was my first time watching a sunrise. Have you ever watched a sunrise?