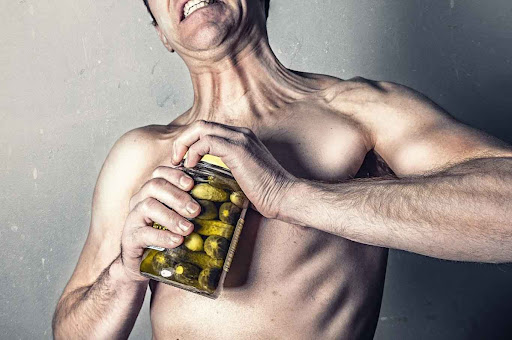 Image Courtesy of Pixabay
Most of us could do a little more exercise if we were honest about it. The short-term benefits include muscle definition, strength increase, reduced stress, and social interaction. Long-term, more activity in your life will help prevent dementia, diabetes, and age-related macular degeneration. You might think exercise is challenging, but it's easier than you think to include more.
Walk When Necessary
The world is filled with cars. Everywhere you look, there are gas-guzzling vehicles that are bad for the environment and bad for your health. But, like most, you probably depend on your car. Despite their negatives, they are helpful. But overdependence means you are missing out on time that could be spent getting some more exercise and fresh air. No one suggests working out like an ASFA expert, but do you really need to drive to the corner store? And if you take the bus to work or school, getting off two stops early each day will add around 1 hour of exercise to your routine.
Don't Just Watch TV
TV is enjoyed by billions of people the world over. Streaming platforms make shows more enjoyable than ever, and as a result, we are sitting for longer. In the UK alone, the average adult spends almost 3 hours per day watching a screen. That time could be spent doing something worthwhile. It might not be possible to exercise for an extended period. But you can incorporate some extra workout time into your passive activities. Could you imagine how toned and defined your arms or legs would be if you lifted weights for one hour of your TV time on the couch?
Take the Stairs
Further to walking when necessary, if you are able-bodied, take the stairs instead of the elevator. Taking the stairs is a bit of extra exercise on its own. It can only be good for you. But if you work on a higher floor of an office building, ditching the elevator adds up to some serious extra daily exercise time. Additionally, walking up the stairs is a strenuous activity that builds muscle mass. Your thighs and calves will become stronger and leaner. It will also help with a cardio workout and weight loss. An excellent alternative if you don't have the time to jog in the morning.
Clean Your Home Every Day
You keep your home clean and tidy. But it probably isn't sparkling clean every day when it could be. Cleaning the house from top to bottom each day might sound like a massive chore because it is. But there are multiple benefits. First, a clean home is a healthier home. Germs, bacteria, and contaminants are reduced. But cleaning is also a vigorous activity. Vacuuming, wiping, and dusting require back and forth motions, all of which work your arms and upper body. Daily cleaning can be tricky for full-time employees, but stay-at-home parents can get a lot of extra exercises this way.
Walk the Dog for an Extra Ten Minutes
It seems like dogs are taking over the world. Almost everyone has one, and should they develop the intelligence and team up with cats, we are done for. For now, though, you can make the most of man's best friend by getting some extra workout time when they need to conduct business. Rather than the obligatory five minutes round the block each night, take a ten-minute stroll instead. This pleases the dog, and you can get some extra benefits before bed. Light workouts such as walking prepare the body for rest and relaxation, helping you get a night of better sleep.
---
This post was contributed by Simon Devonshire.