Today I have another book to share that would make an amazing gift – National Geographic's Photo Ark Wonders: Celebrating Diversity in the Animal Kingdom. I was sent this book in exchange for my review. This post contains affiliate links, so if you use them and make a purchase, I may receive a small commission.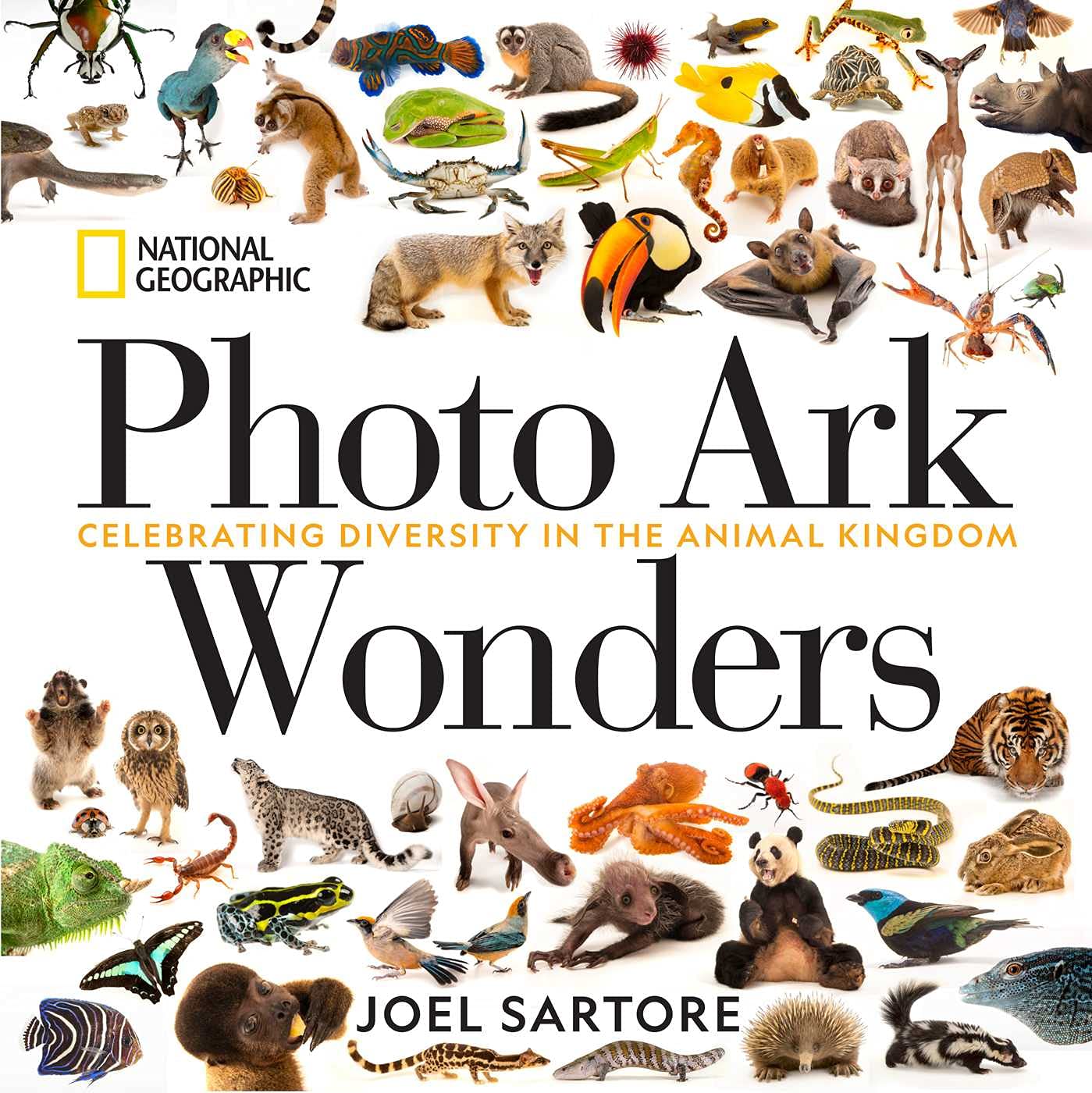 Title: Photo Ark Wonders: Celebrating Diversity in the Animal Kingdom
Author: Joel Sartore
Publisher: National Geographic, 10/19/21
Genre: Photography, Animals

Book Description:
A glorious new volume of Sartore's signature animal portraits, this time highlighting the fascinating shapes, patterns, and expressions of animals both familiar and little known.
Joel Sartore, on a mission to photograph all the animal species in human care, now delights us with more photographs, this time selected to represent the amazing diversity of the world's animals.
The book's four chapters — Pattern, Shape, Extra, and Personality — invite us to revel in these photographs, many cleverly paired into amusing and often surprising comparisons, like the catfish and the mouse with the same stripes down their backs, the tarantula and the poison dart frog both cobalt blue, or the tiny lizard and the weighty ox both sporting pointed horns.
Each photograph gets its own page or two-page spread.
Scientifically accurate captions highlight distinctive features.
Throughout, Sartore recalls telling moments from his photographic adventures.
With all new image selections, this book expands the best-selling Photo Ark series, sure to be a hit with those who already treasure National Geographic Photo Ark, Birds of the Photo Ark, and Photo Ark Vanishing.
Animal lovers young and old will get lost in the pages of this book, delighted by the spectacular diversity among these creatures and the wit of the photographer chronicling them.
My Review:
I handed each of my kids one of the National Geographic Books I received and I handed this one to Simon. For the next hour or so, he exclaimed over the types of animals he saw in these beautiful images – Giant Jumping Stick! Alligator Snapping Turtle! Aardvark! Simon loves aardvarks, so this one had him transfixed for awhile!
I love how the animals are arranged in this book, showing their unique patterns and colors, matching up similarly colored but totally different animals, etc. There is also information about each featured animal and much to learn as you flip through these pages.
This is a must for any animal lover!