Today I am excited to be featuring the book As If On Cue by Marisa Kanter on the Blog Tour hosted by the publisher. I am sharing my review of this book, so be sure to read on. This post contains affiliate links, so if you use them and make a purchase, I may receive a small commission.
About The Book: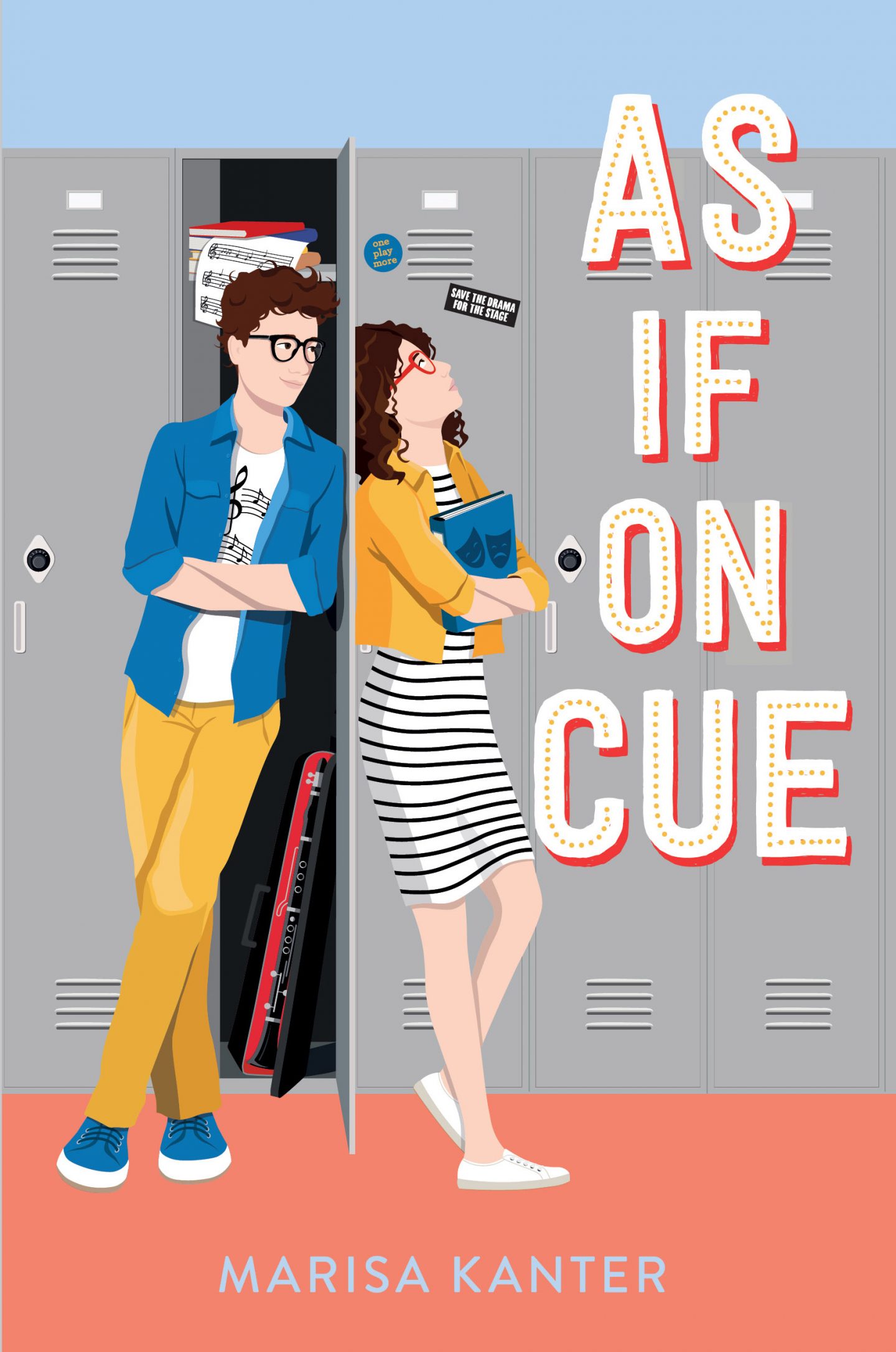 Title: As If On Cue
Author: Marisa Kanter
Publisher: Simon & Schuster Books For Young Readers, 9/21/21
Genre: YA Contemporary Fiction

Book Description:
A pair of fierce foes are forced to work together to save the arts at their school in this swoony YA enemies-to-lovers romance that fans of Jenny Han and Morgan Matson are sure to adore.
Lifelong rivals Natalie and Reid have never been on the same team. So when their school's art budget faces cutbacks, of course Natalie finds herself up against her nemesis once more. She's fighting to direct the school's first ever student-written play, but for her small production to get funding, the school's award-winning band will have to lose it. Reid's band. And he's got no intention of letting the show go on.
But when their rivalry turns into an all-out prank war that goes too far, Natalie and Reid have to face the music, resulting in the worst compromise: writing and directing a musical. Together. At least if they deliver a sold-out show, the school board will reconsider next year's band and theater budget. Everyone could win.
Except Natalie and Reid.
Because after spending their entire lives in competition, they have absolutely no idea how to be co-anything. And they certainly don't know how to deal with the feelings that are inexplicably, weirdly, definitely developing between them…
About Marisa Kanter:
Marisa Kanter is a young adult author, amateur baker, and reality television enthusiast. She is the author of What I Like About You and As If On Cue. Born and raised in the suburbs of Boston, her obsession with books led her to New York City, where she worked in the publishing industry to help books find their perfect readers. She currently lives in Los Angeles, writing love stories by day and searching for the perfect slice of pizza by night. Follow her at MarisaKanter.com.
My Review:
As If On Cue reminded me of a mix of Today, Tonight, Tomorrow in its enemies to lovers and its descriptions of antisemitsm and Kate In Waiting in its high school theater setting. When budget cuts in the arts departments at Natalie's high school effect her ability to direct a play she wrote, she must combine forces with other students to turn the play into a musical. Reid is a talented clarinet player with whom Natalie has a rivalry, due to her father having taken Reid on as his top clarinet student, displacing Natalie from that role.
The rivalry between Natalie and Reid is supposed to be a fun prank war, but Natalie tends to take thinks a bit too far. She was a difficult character to root for, although you can understand where she is coming from much of the time. I enjoyed the sibling relationship described between Natalie and Reid and their younger sisters, the friendships, and the Jewish representation in this book.
If you are looking for a fun YA to read, this one may fit the bill!