This is the first year that Gabbie has danced on the field with the band for their field show. She has been working hard and practicing to learn the flag routines! Normally, the flags would be performed by the color guard, but at her school, the dance team is also the color guard. She is also part of the pre-game show for football games.
The school had a fall pep assembly for the fall sports teams and I got to go and see the pre-game show as well as the field show. Here are pictures!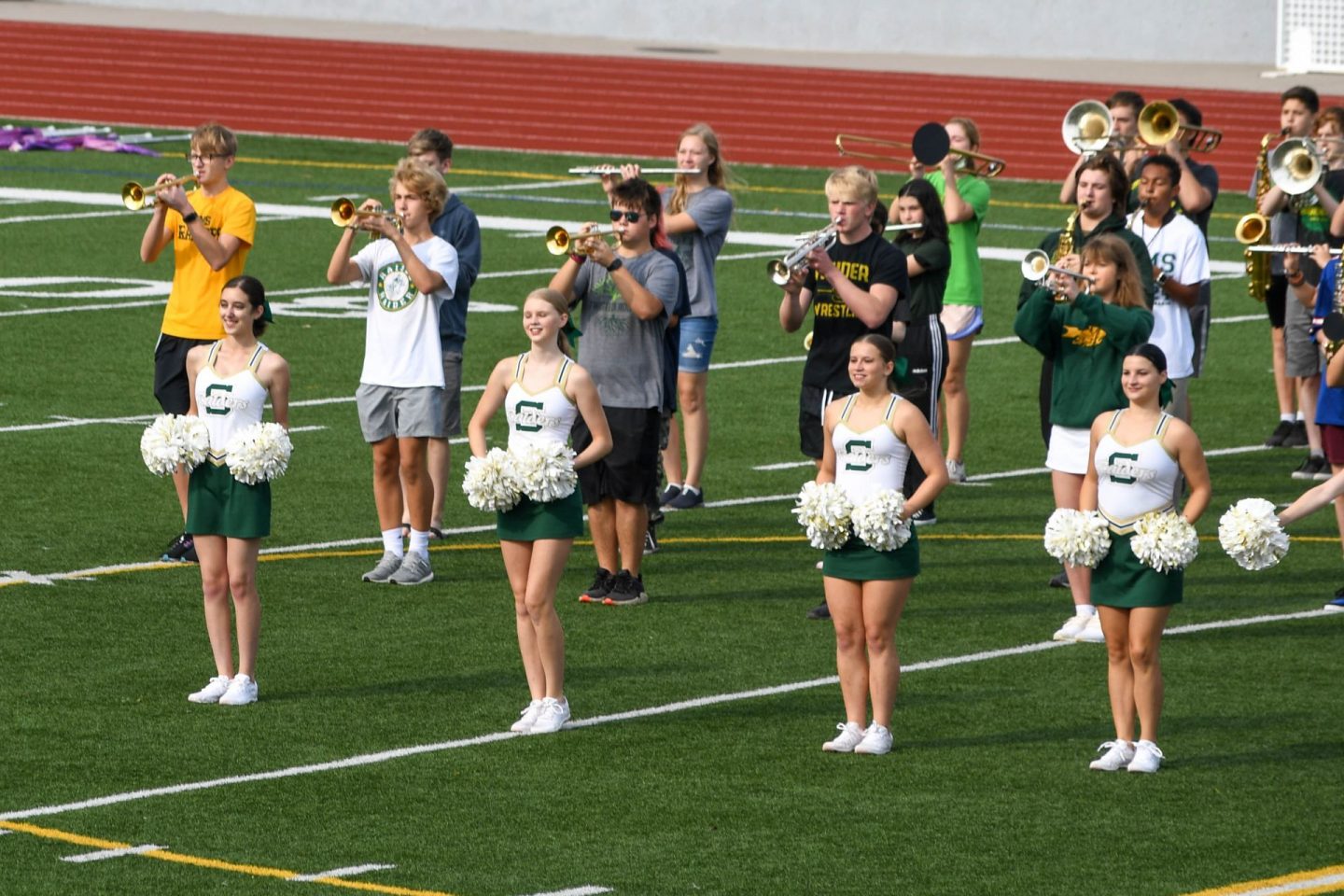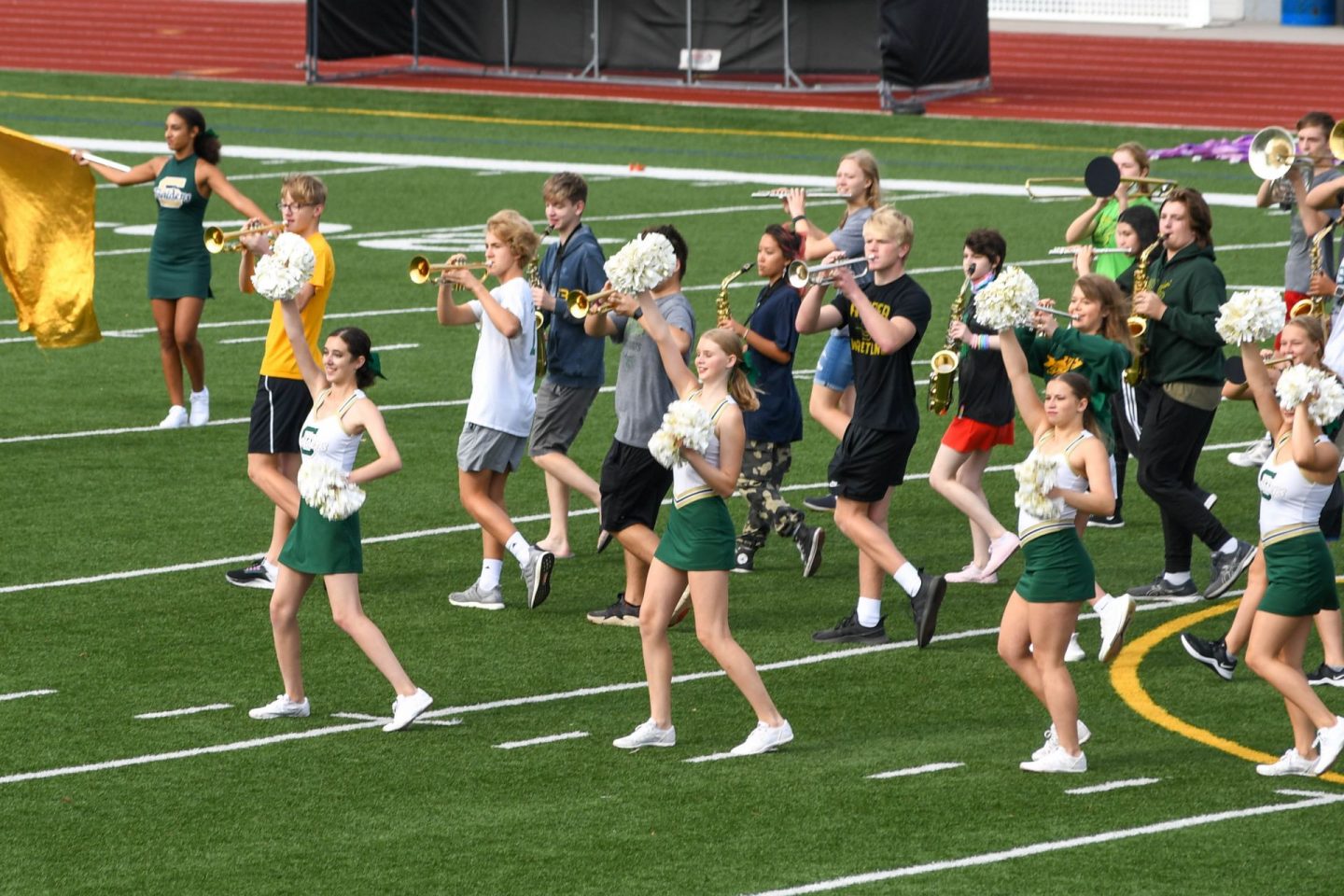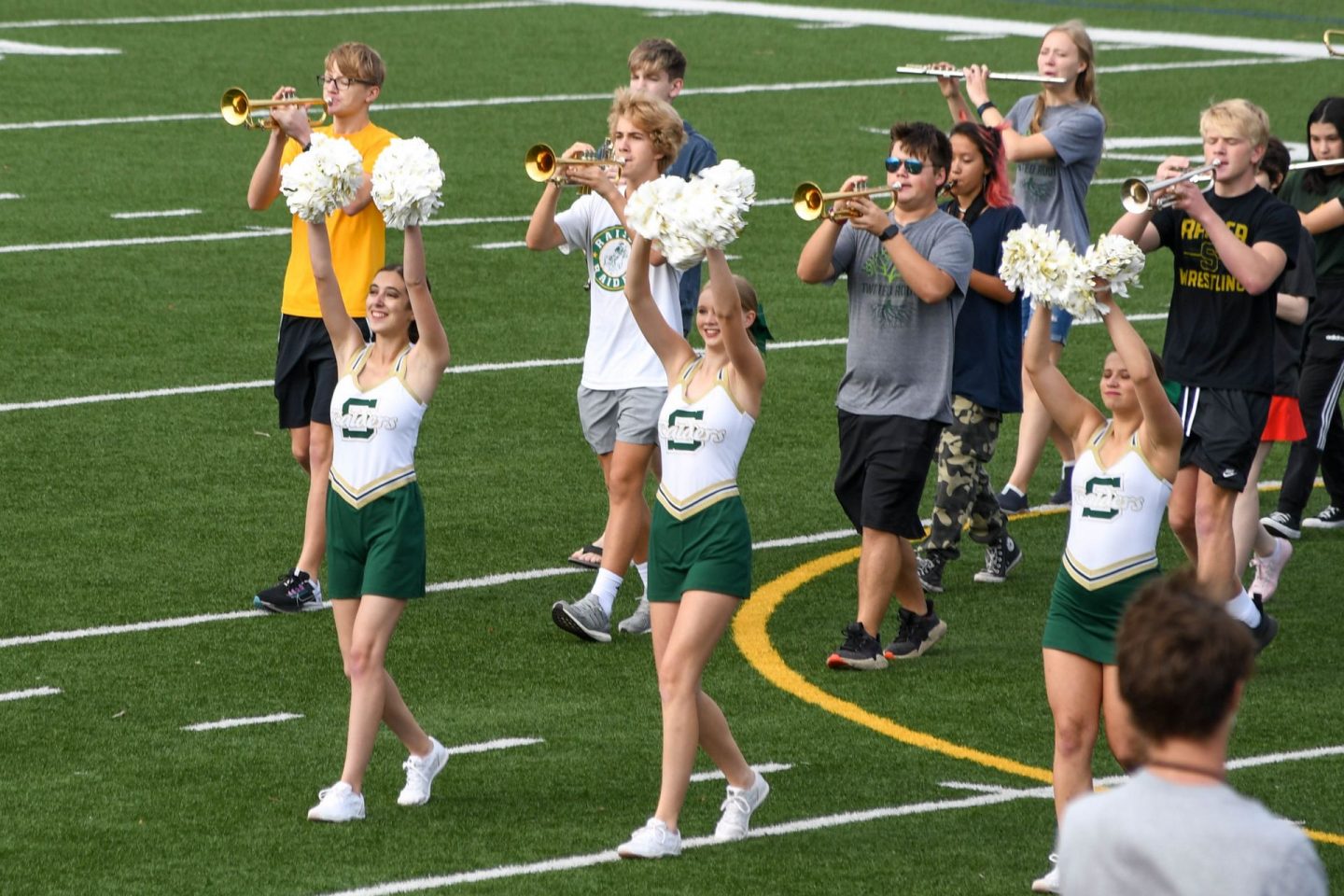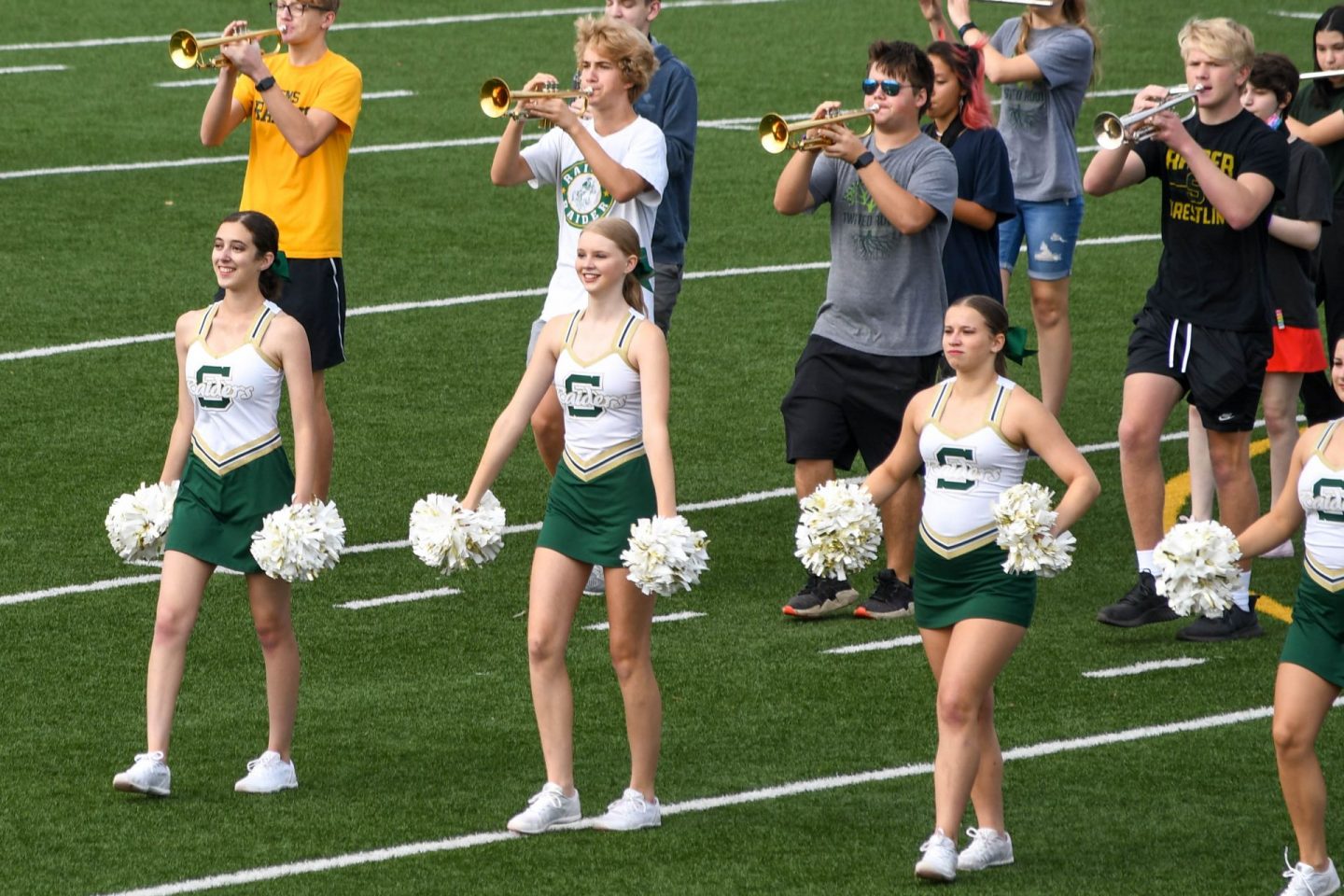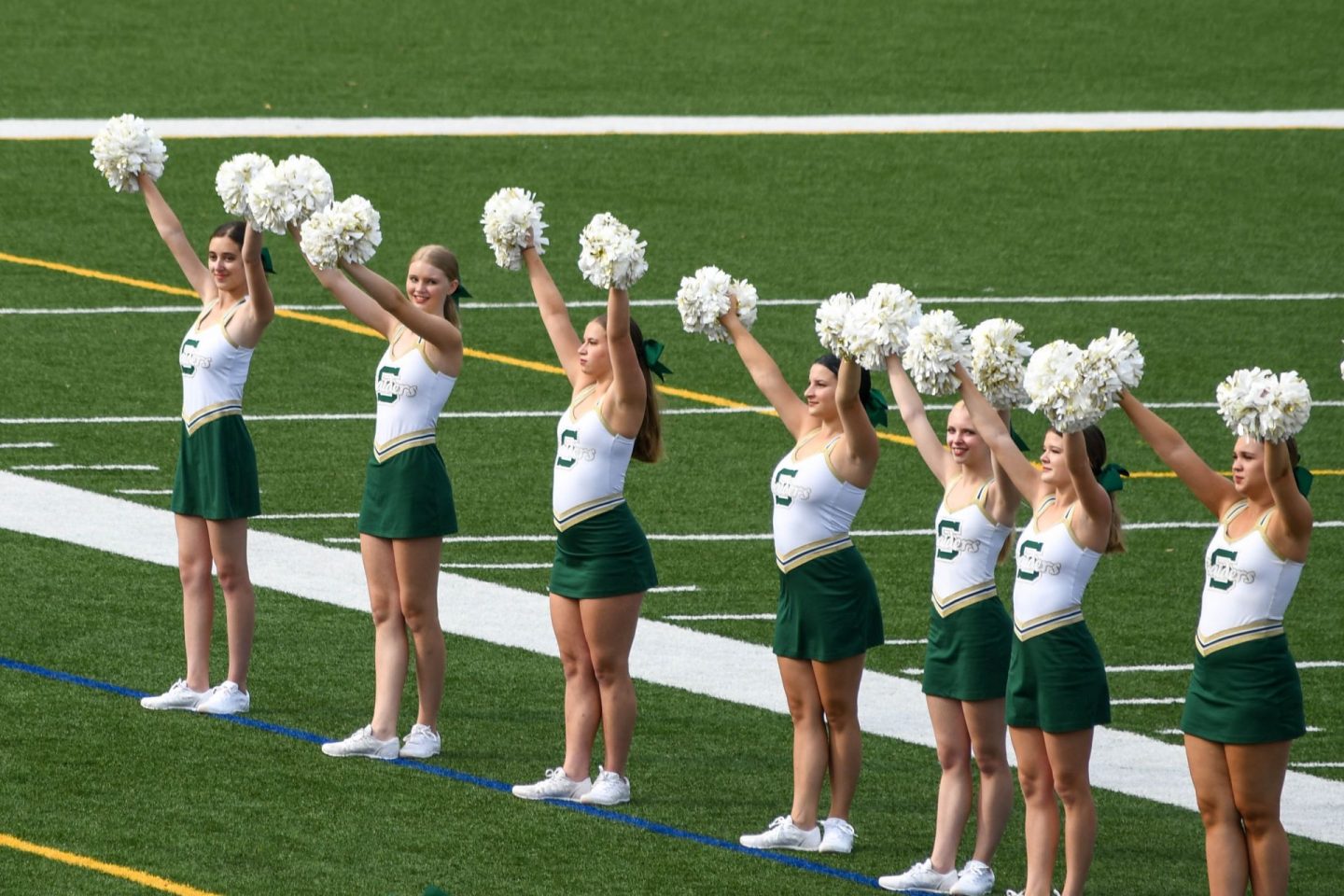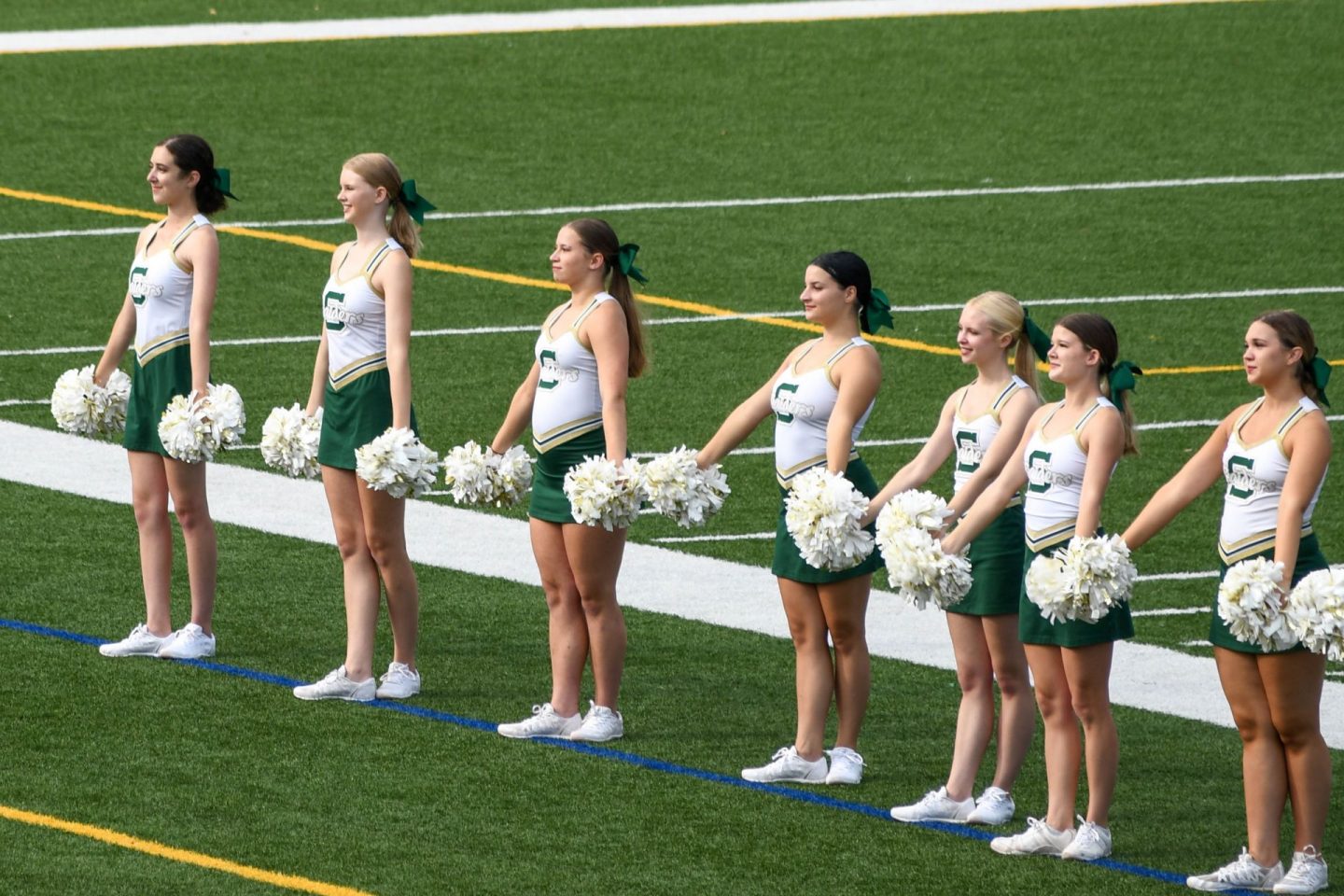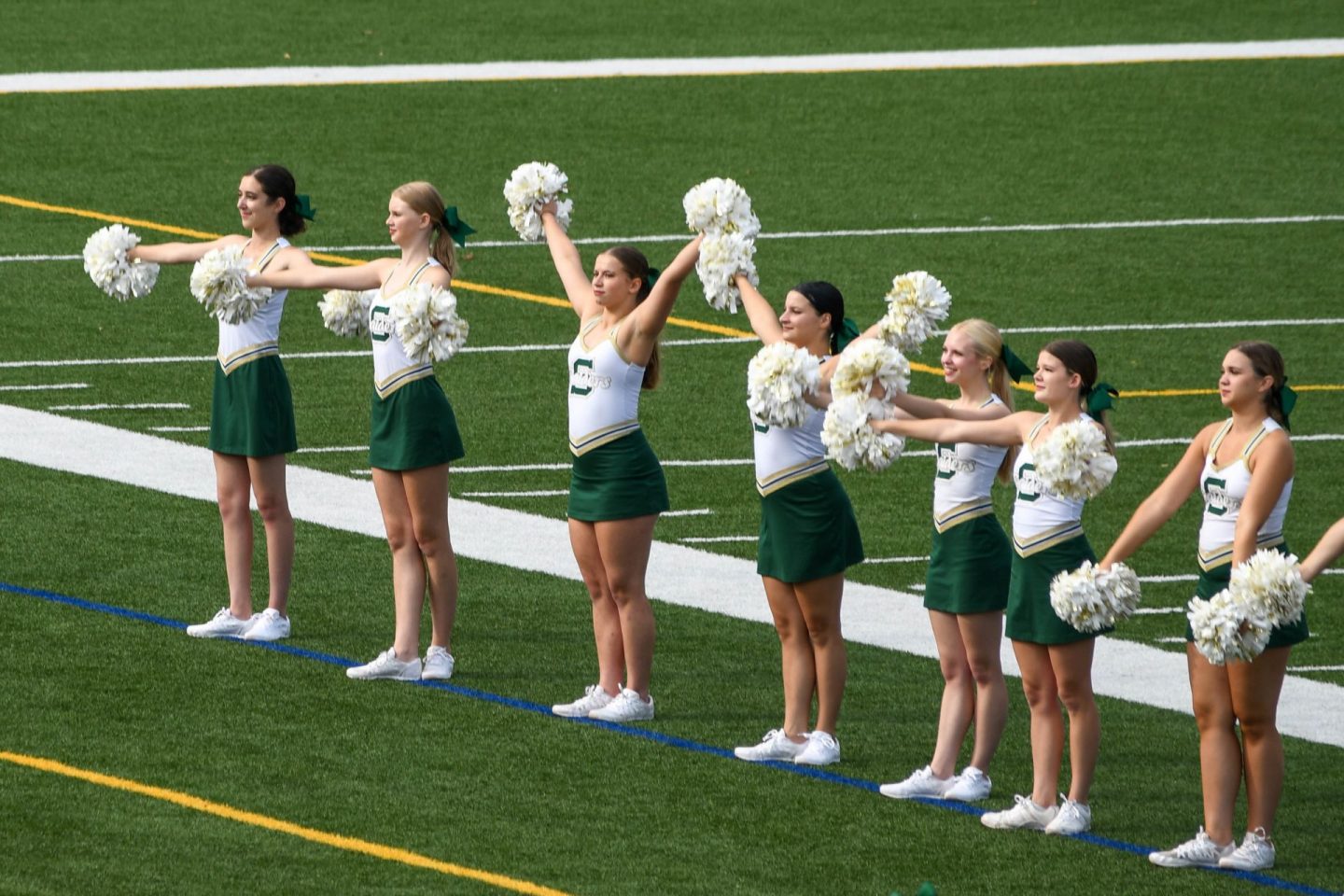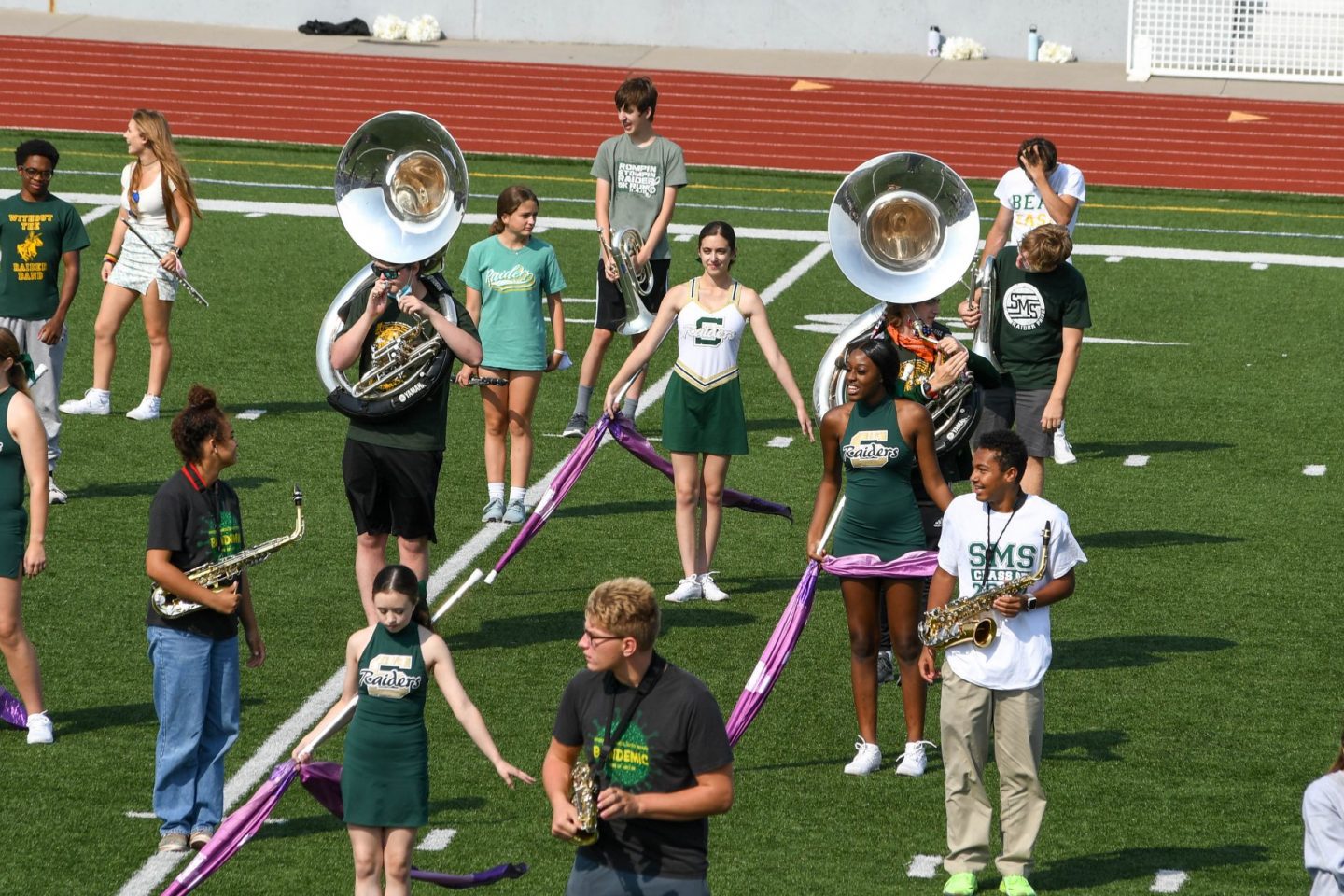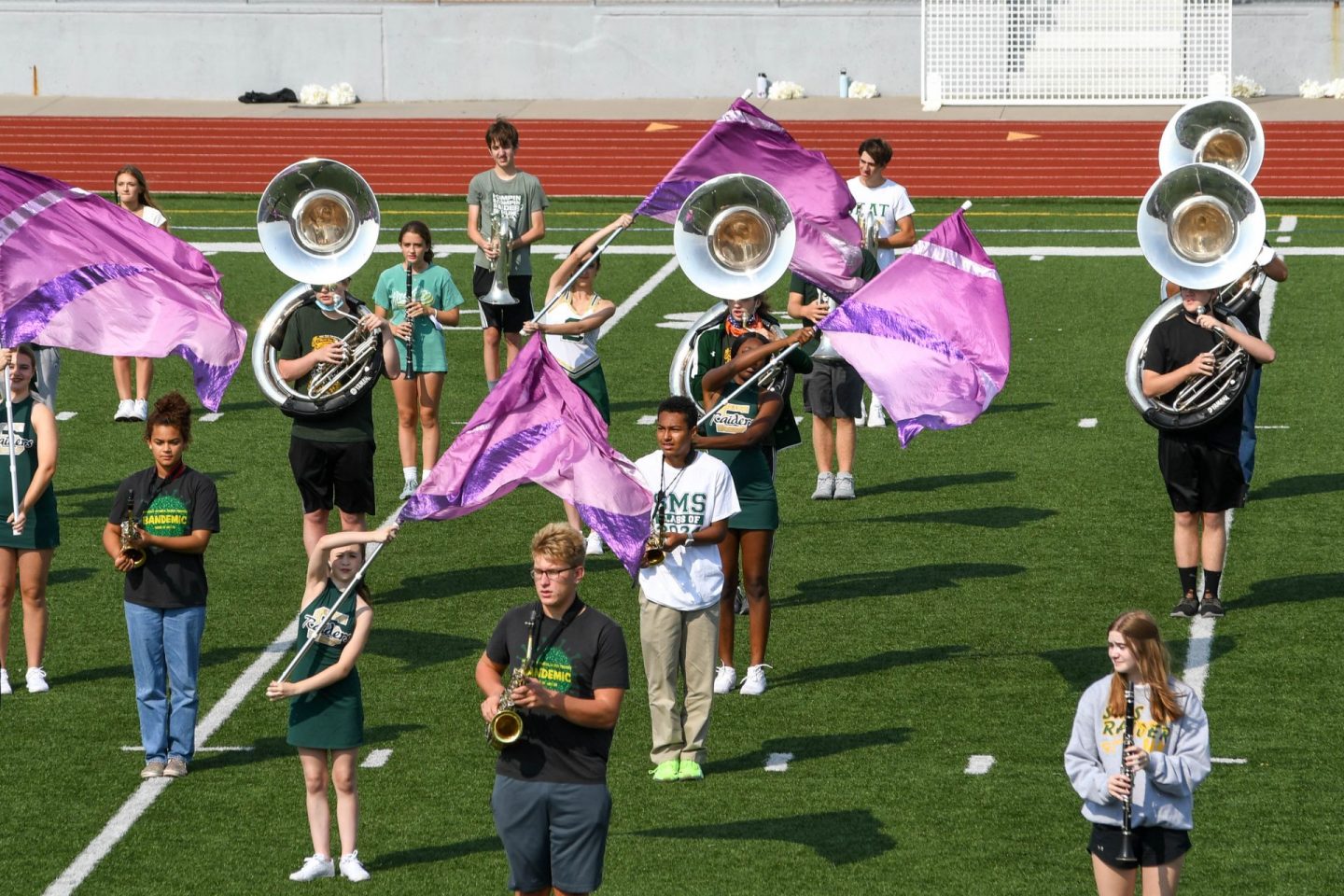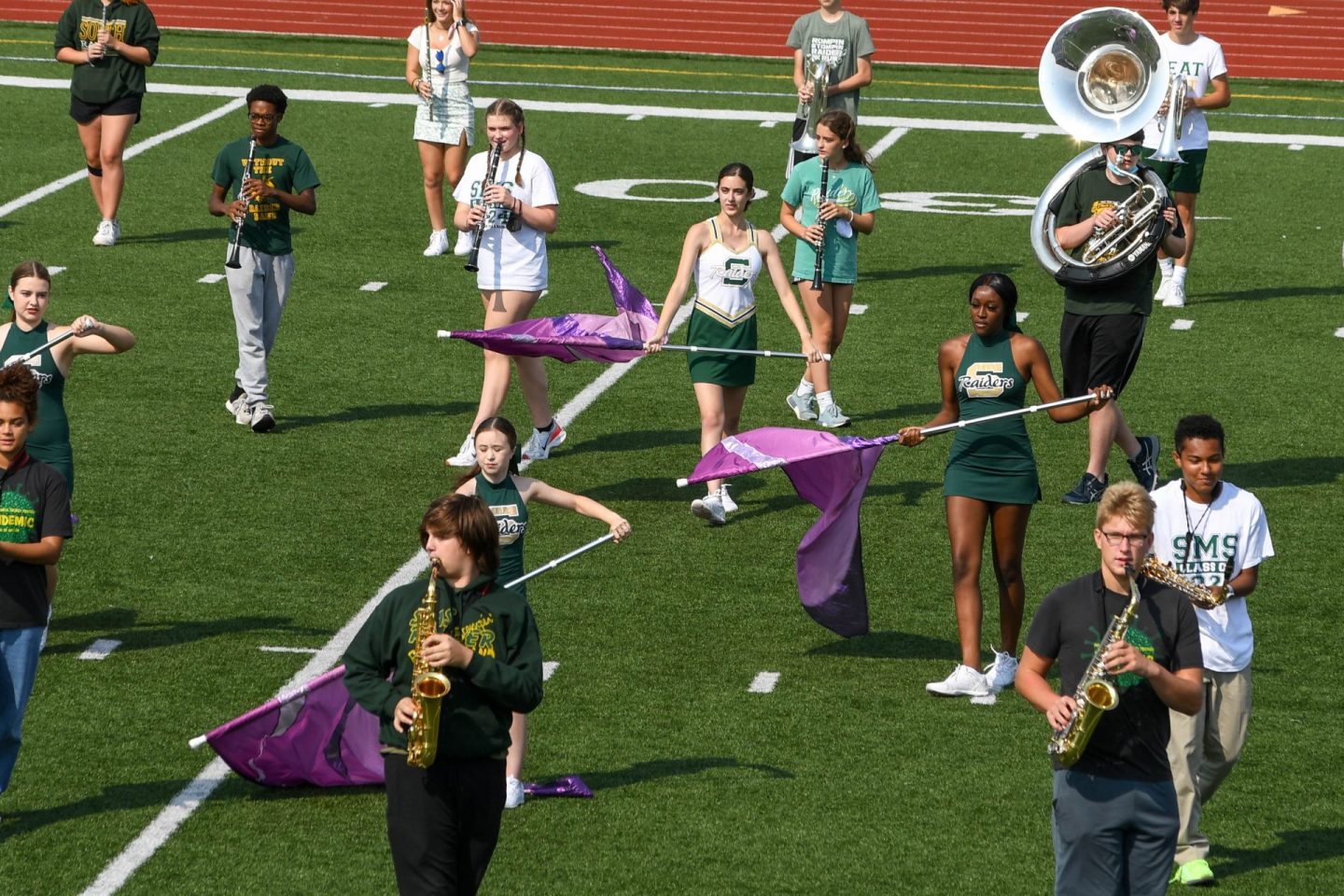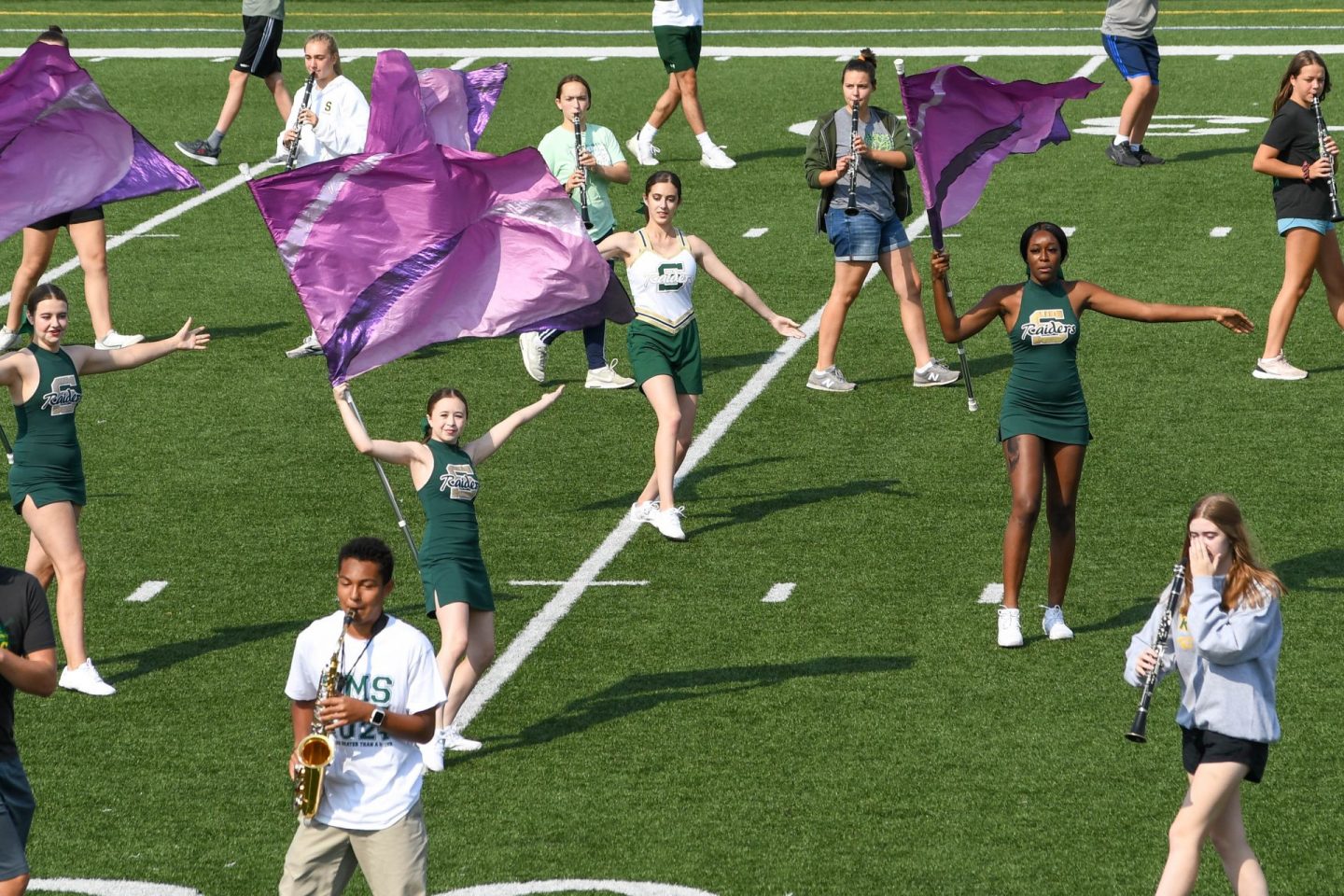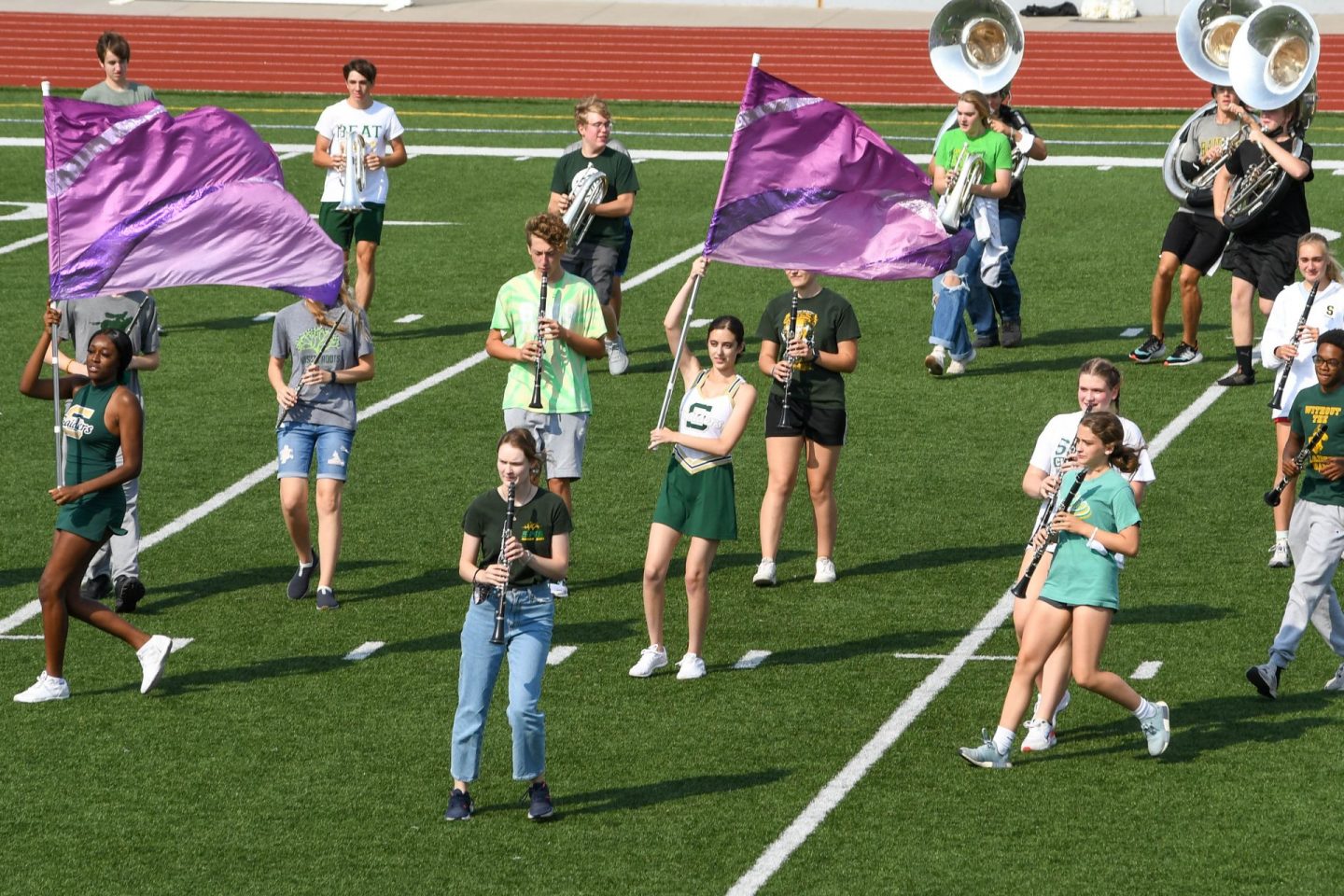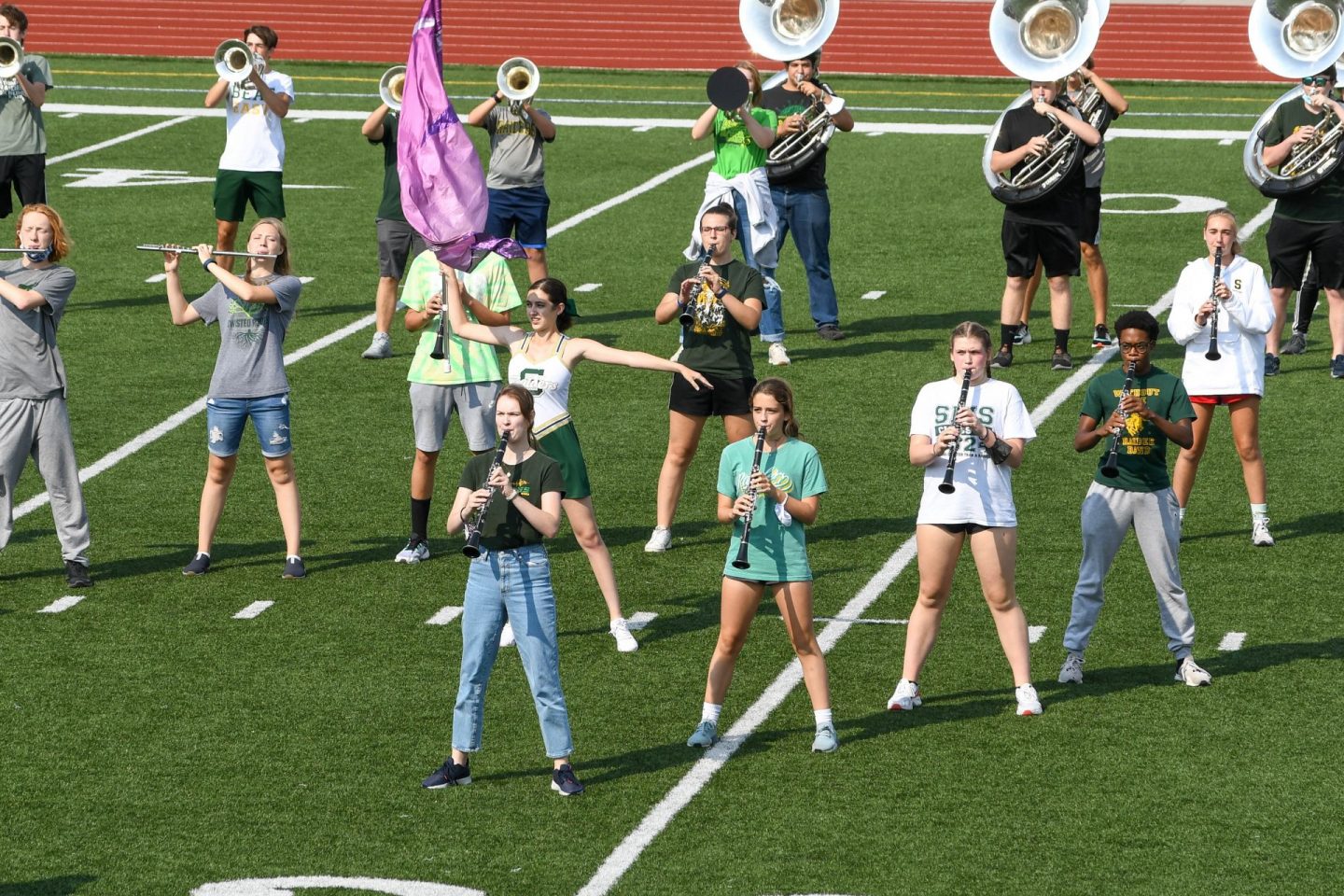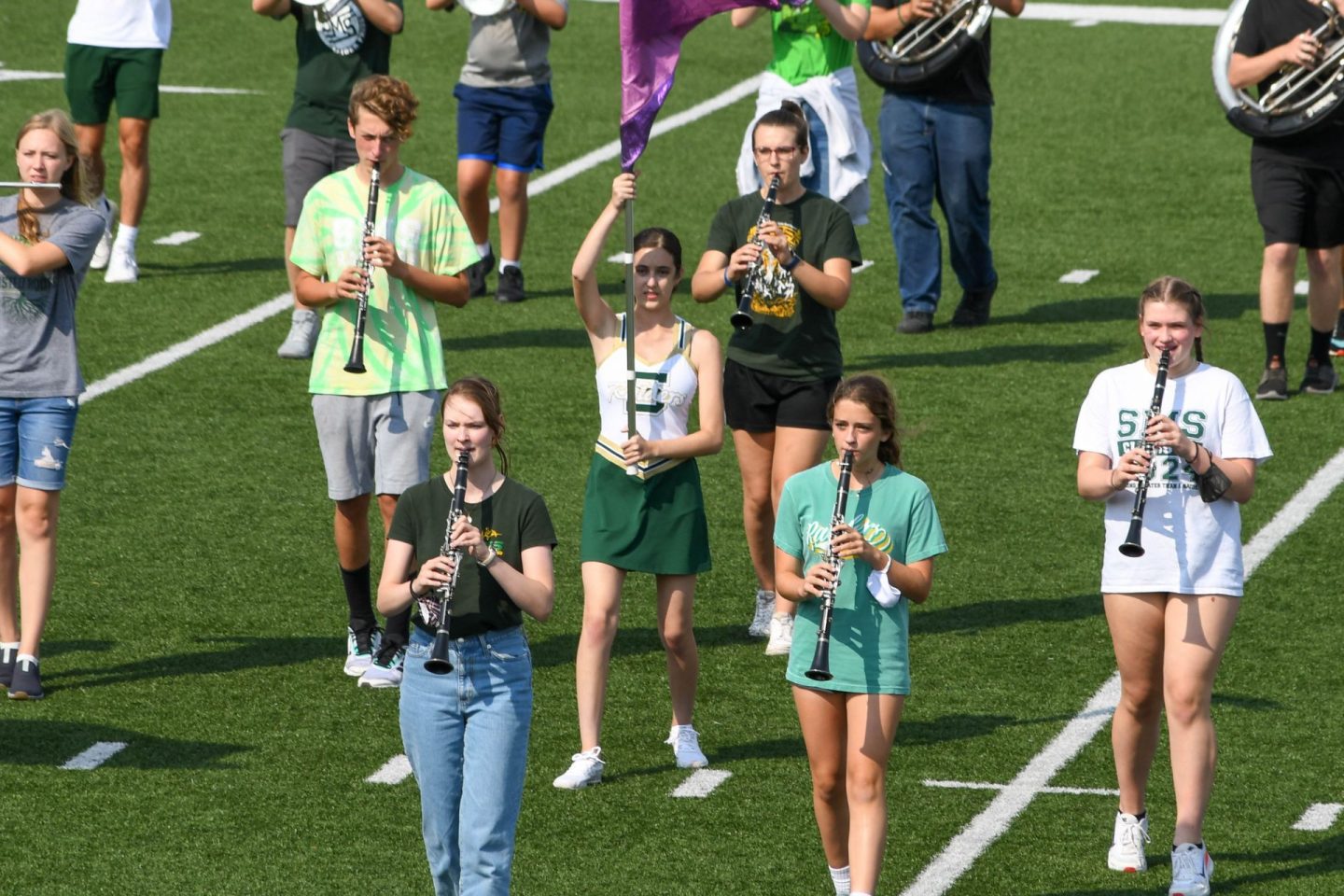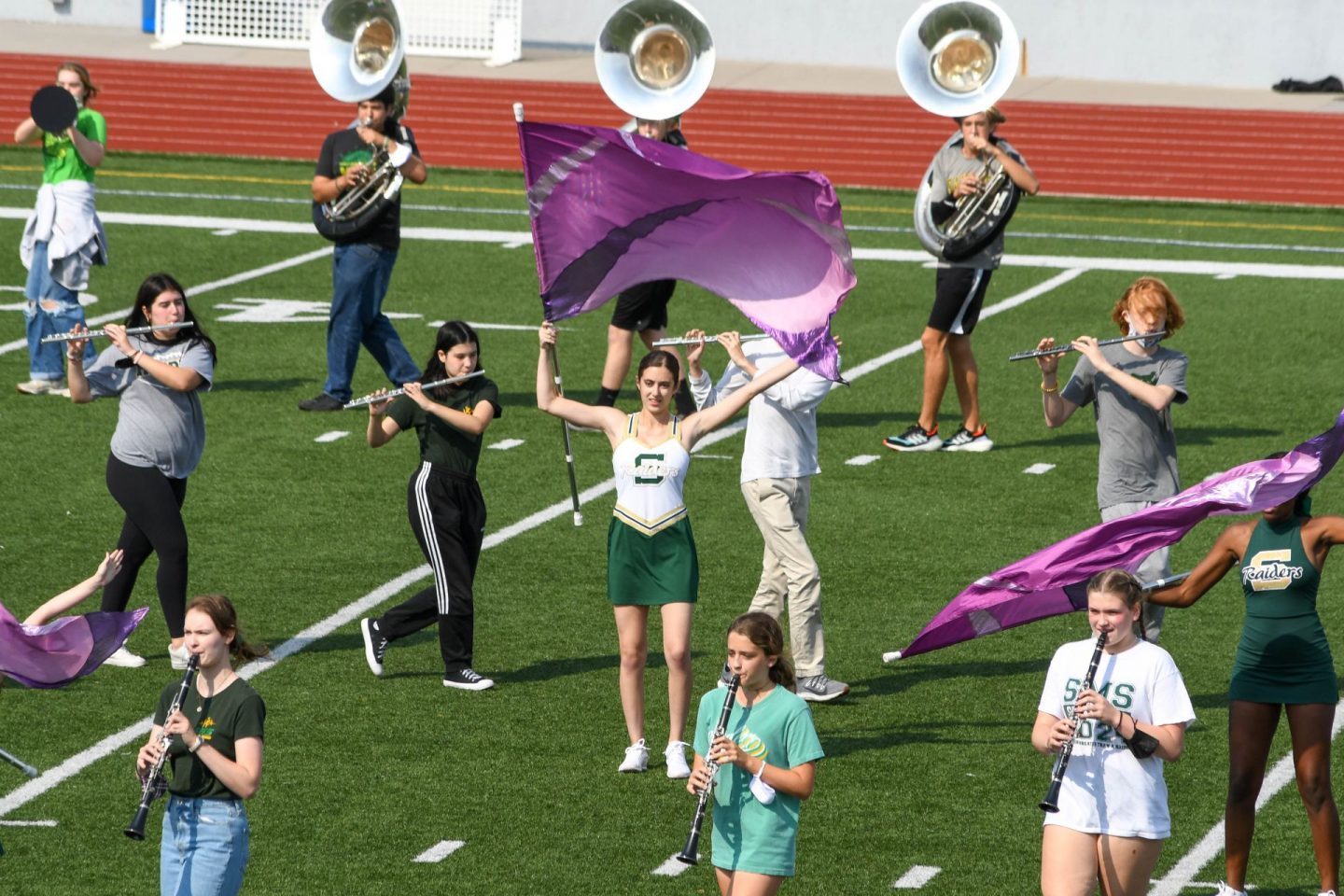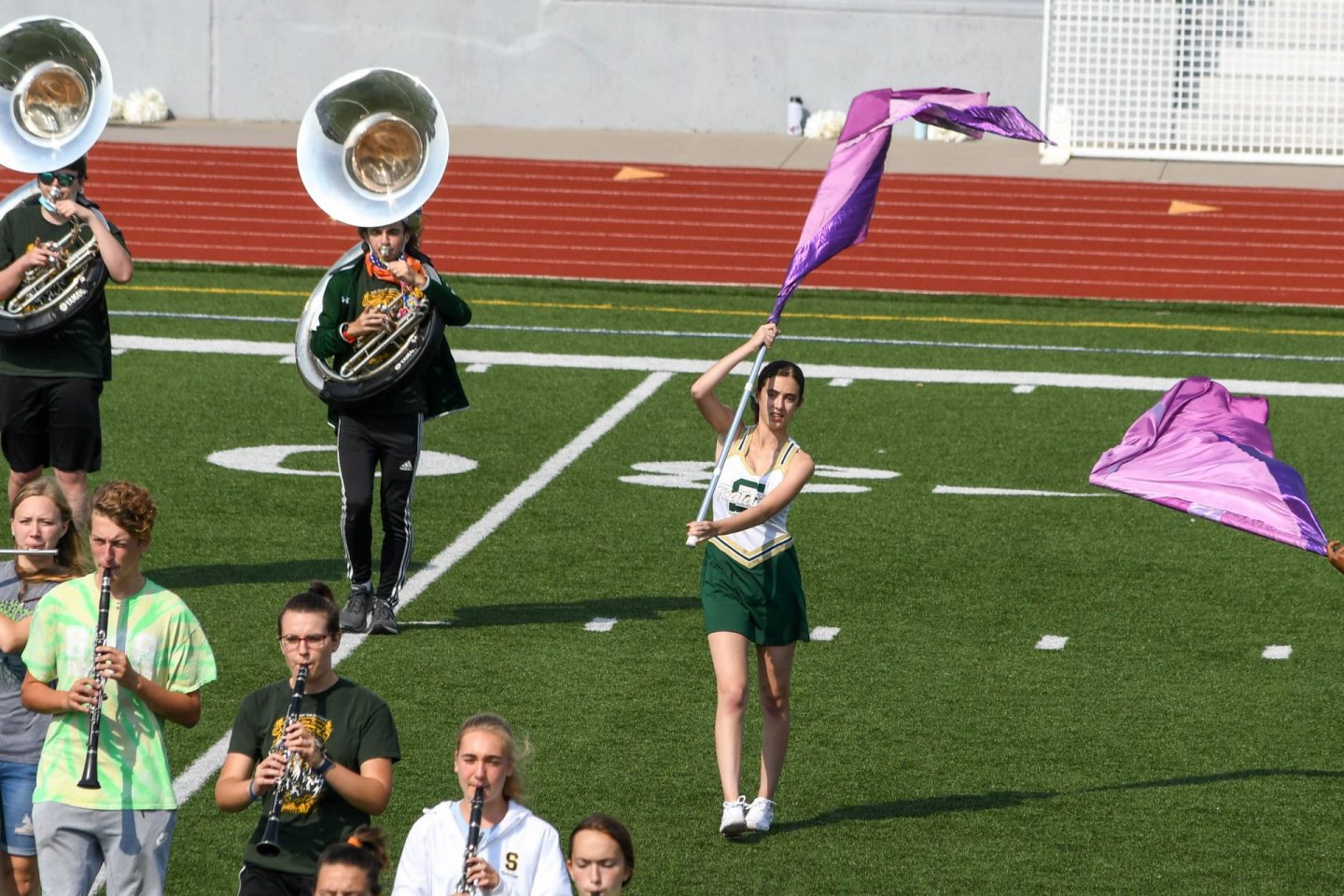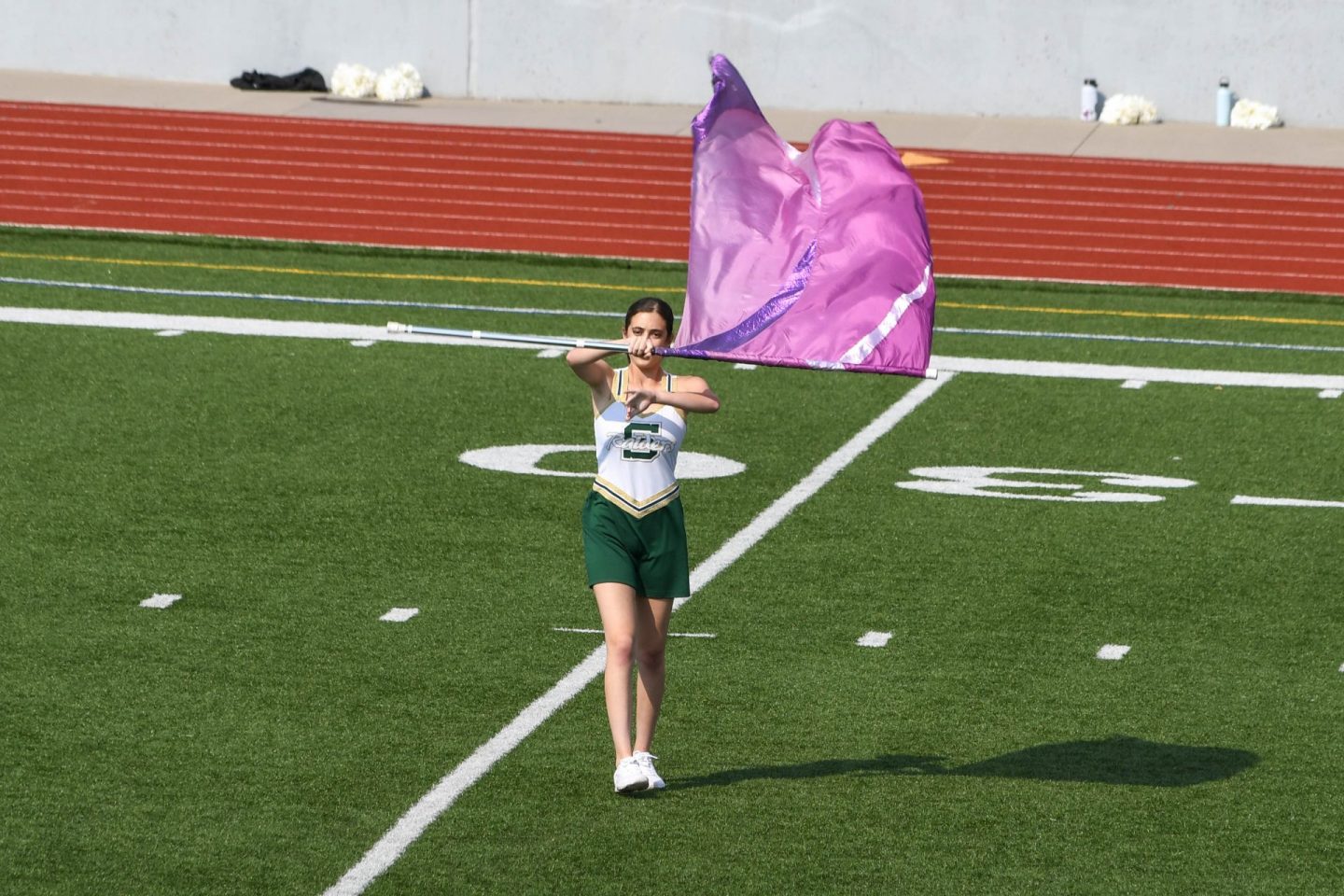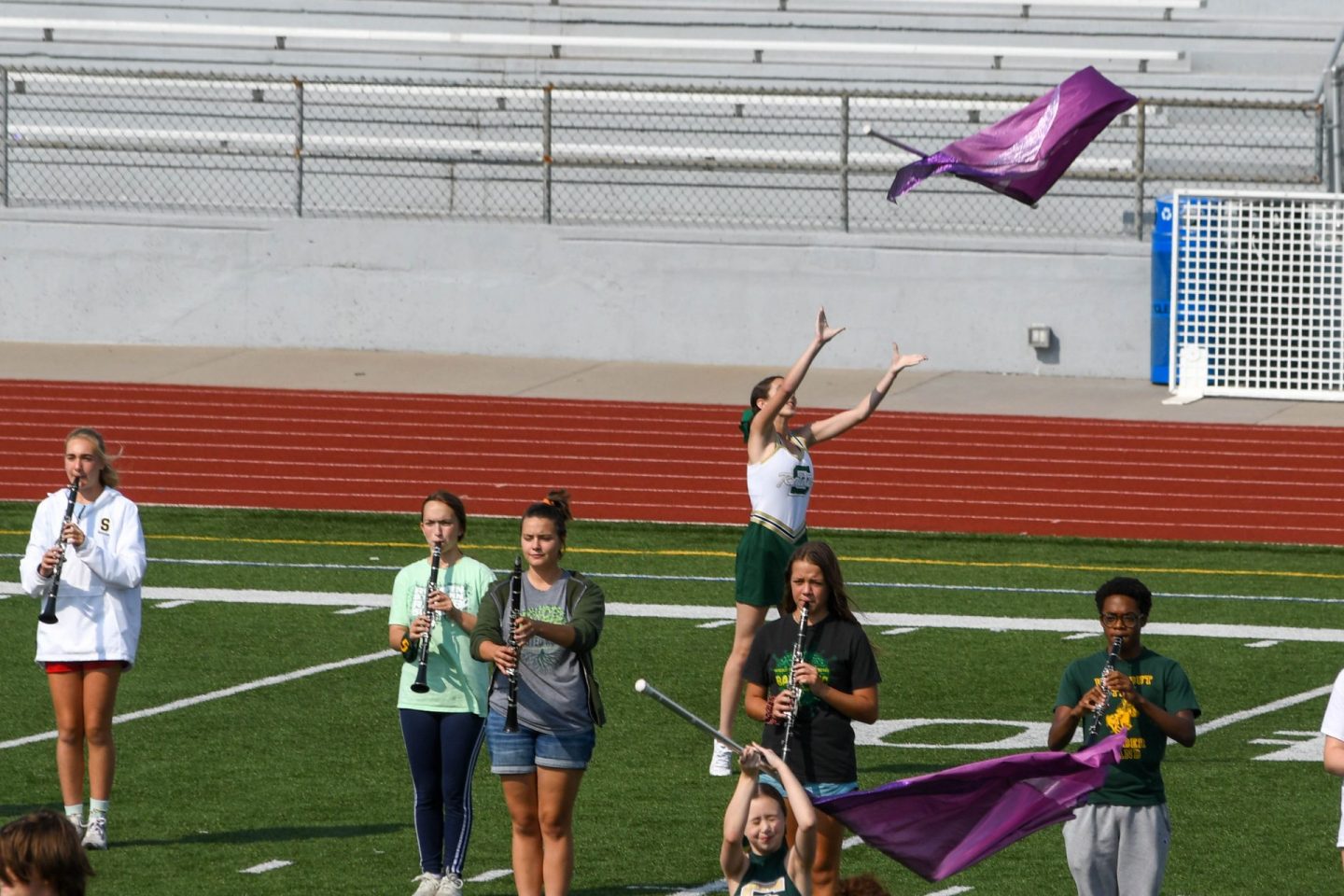 It was very windy out and at the last toss, Gabbie's flag basically flew away!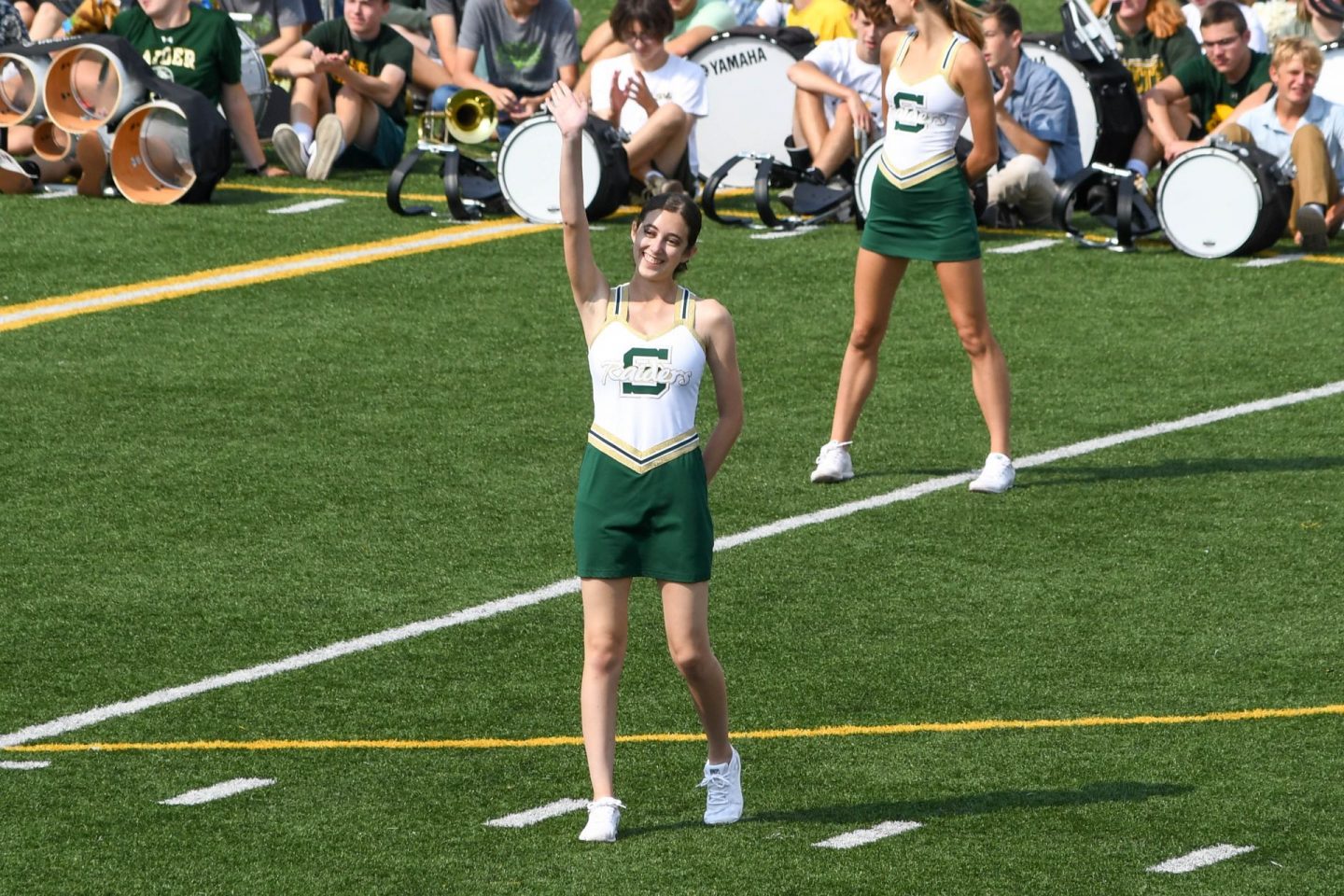 Here she is being introduced as a varsity dance team member.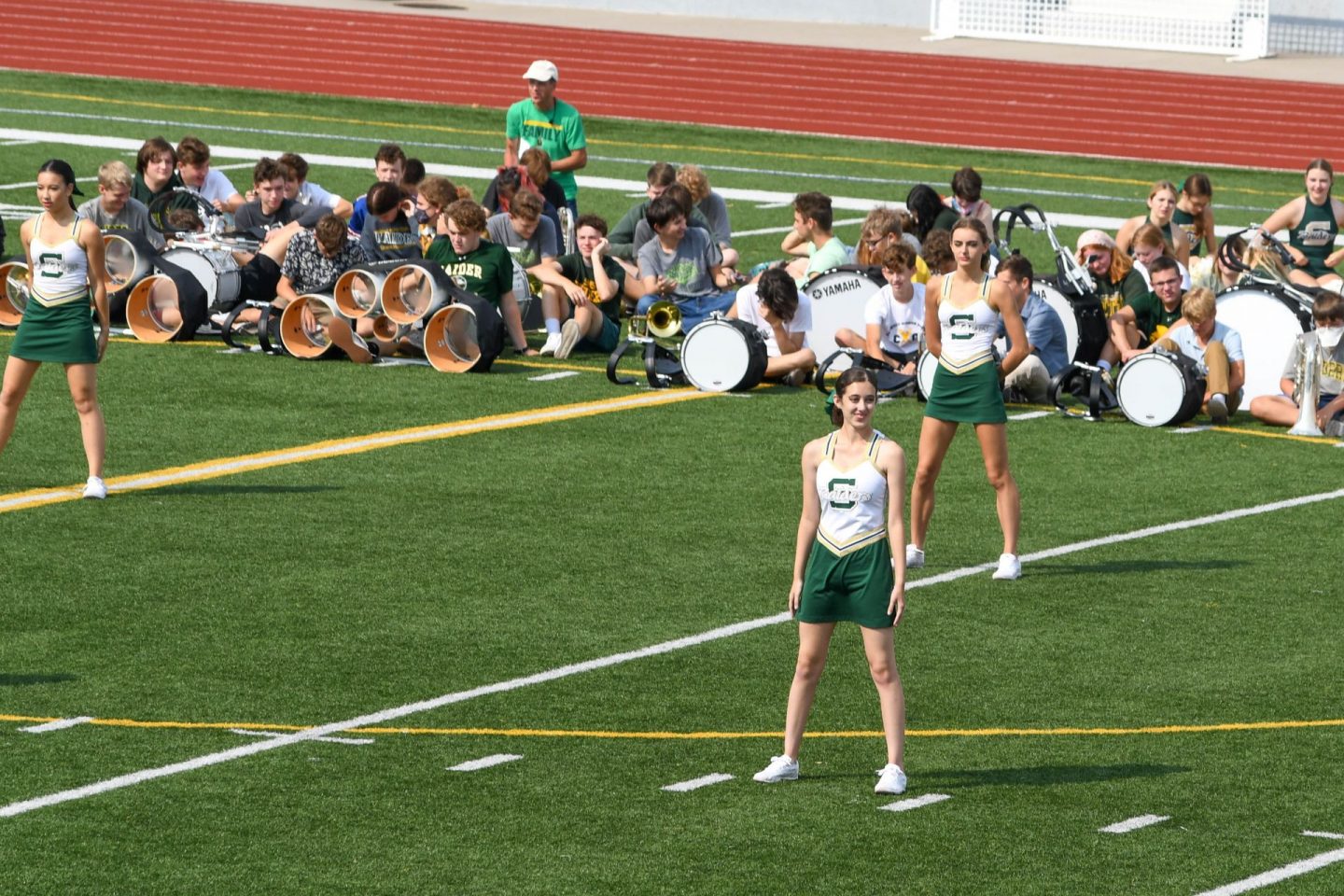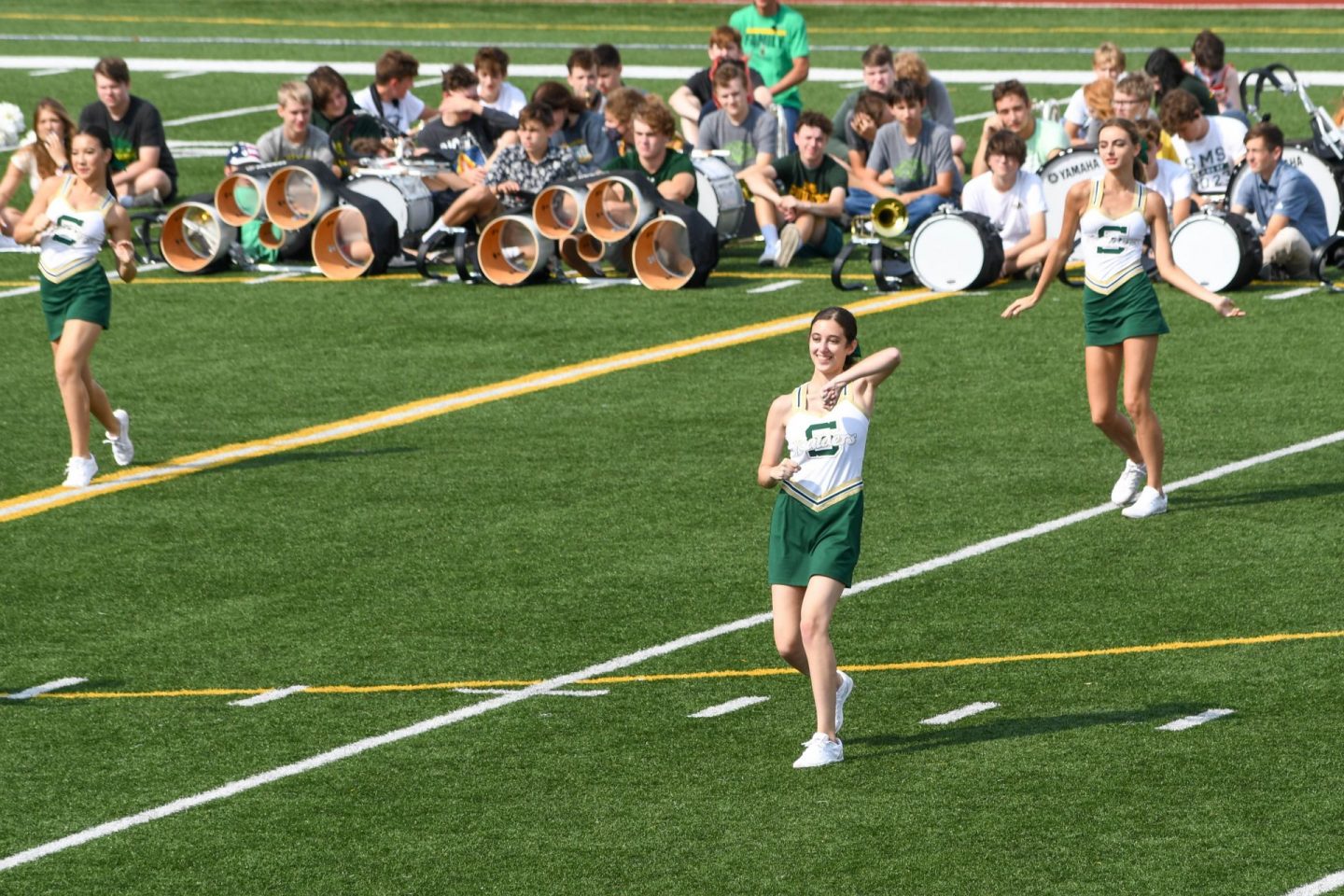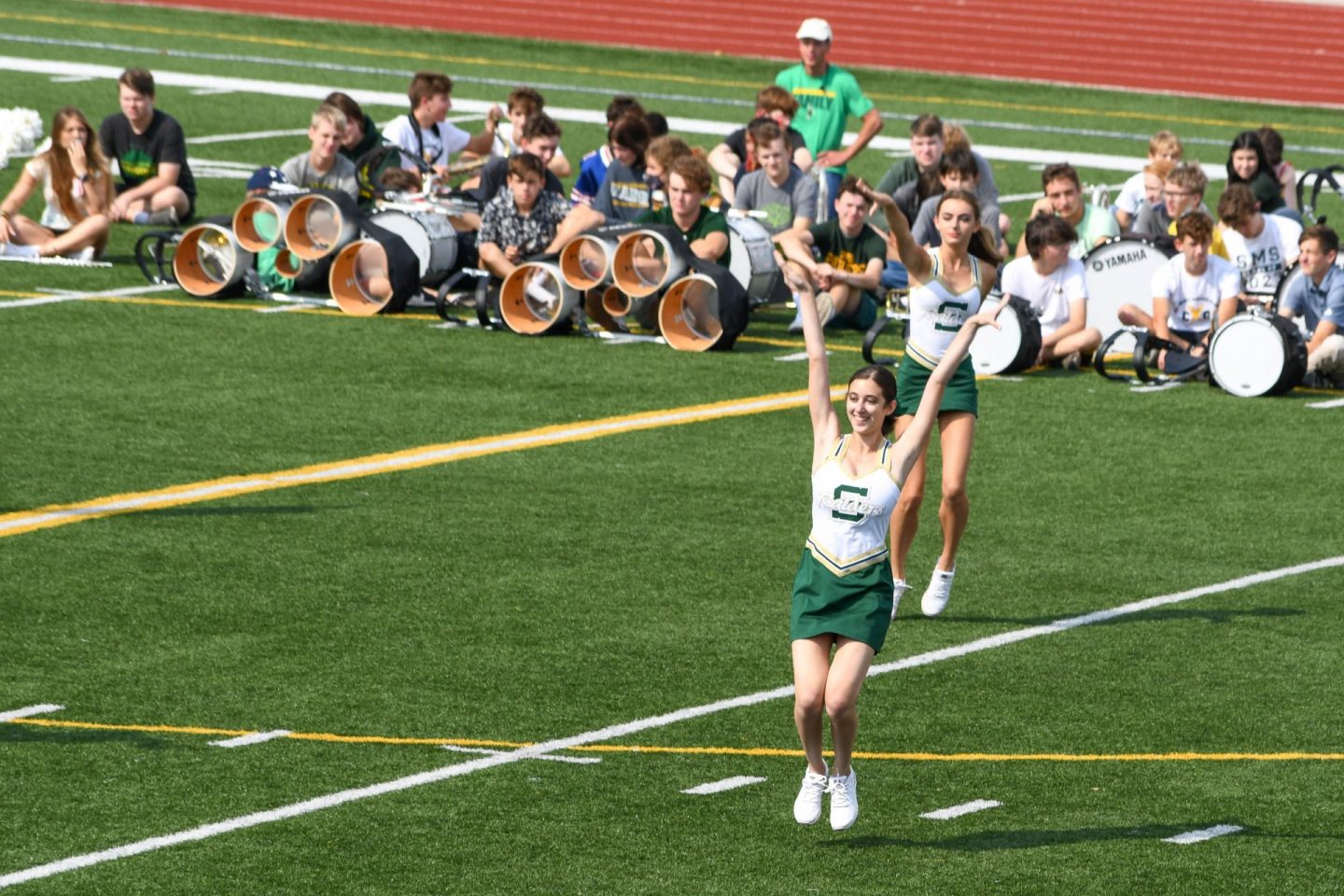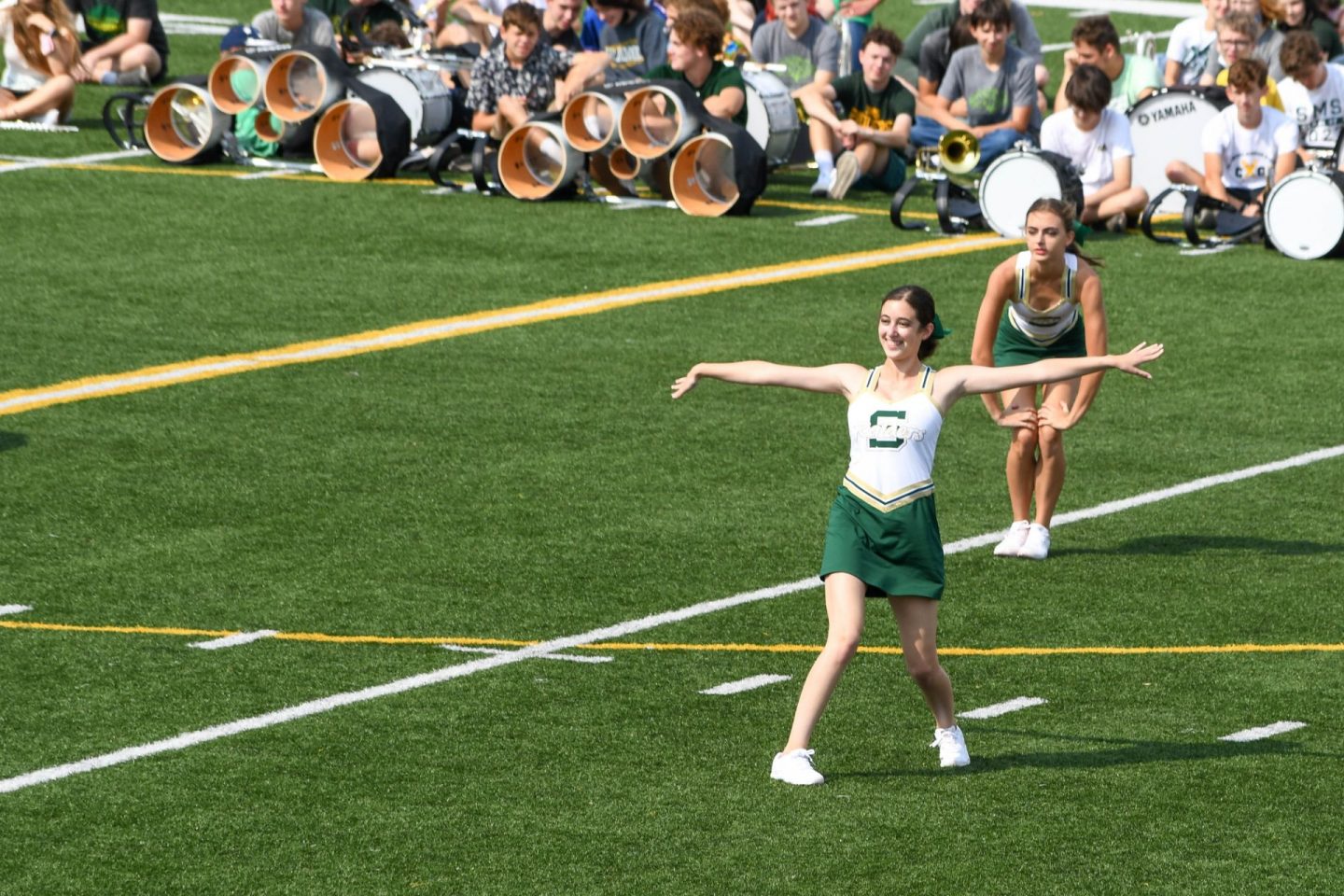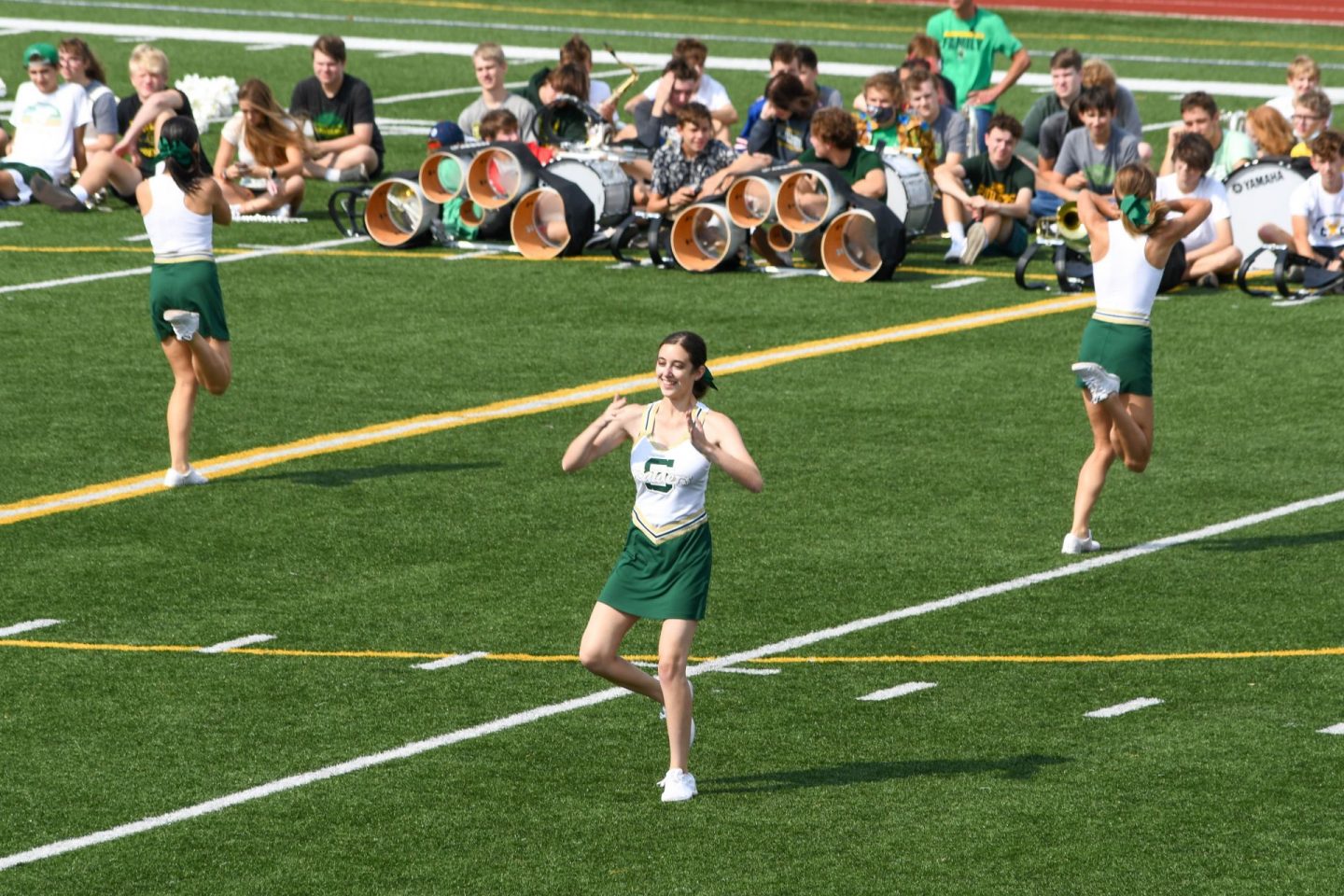 The next night was the first football game. We were able to attend the beginning before it was time for sunset (the sabbath time). The dance team wore their pre-game uniforms but the band didn't because they were worried about rain.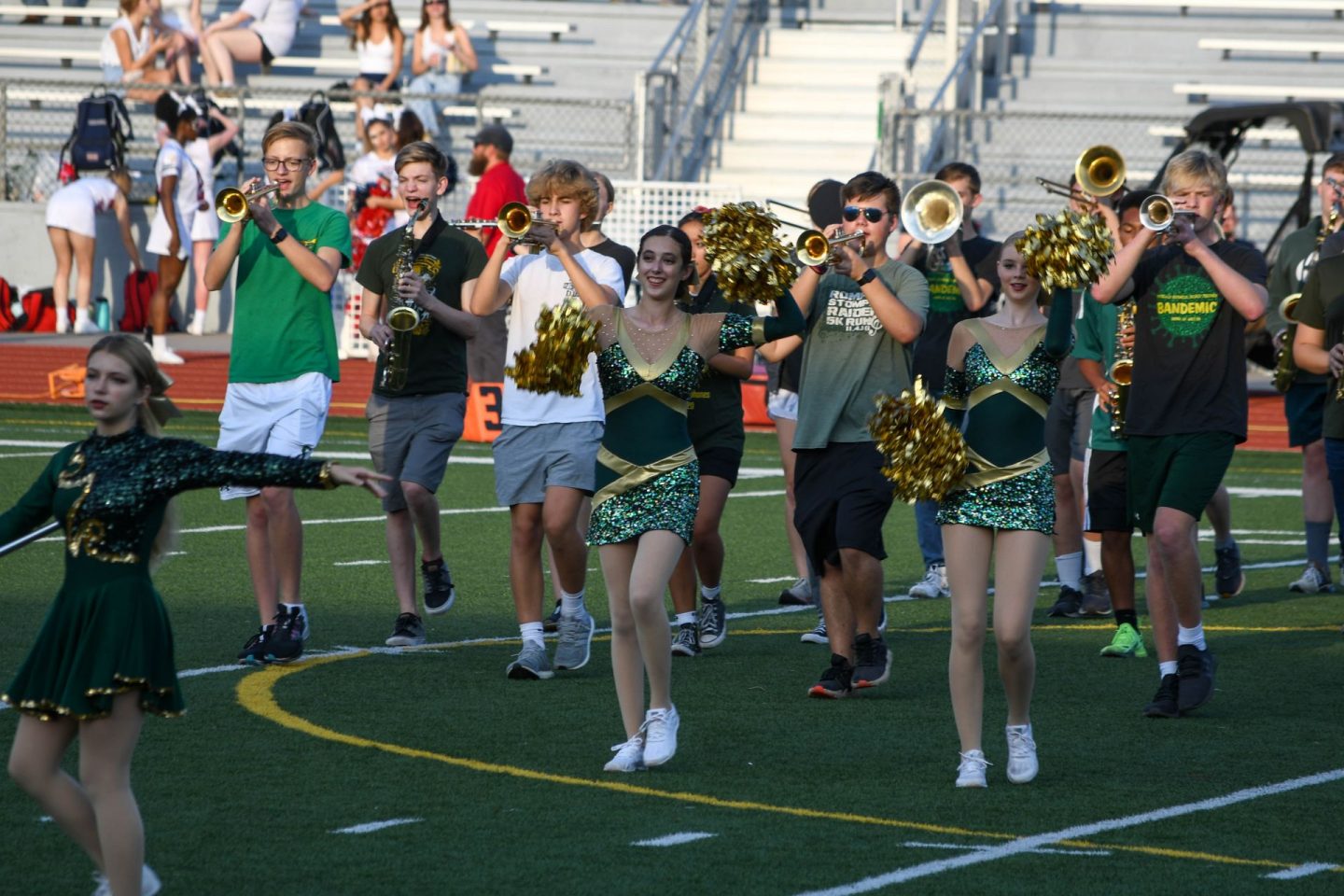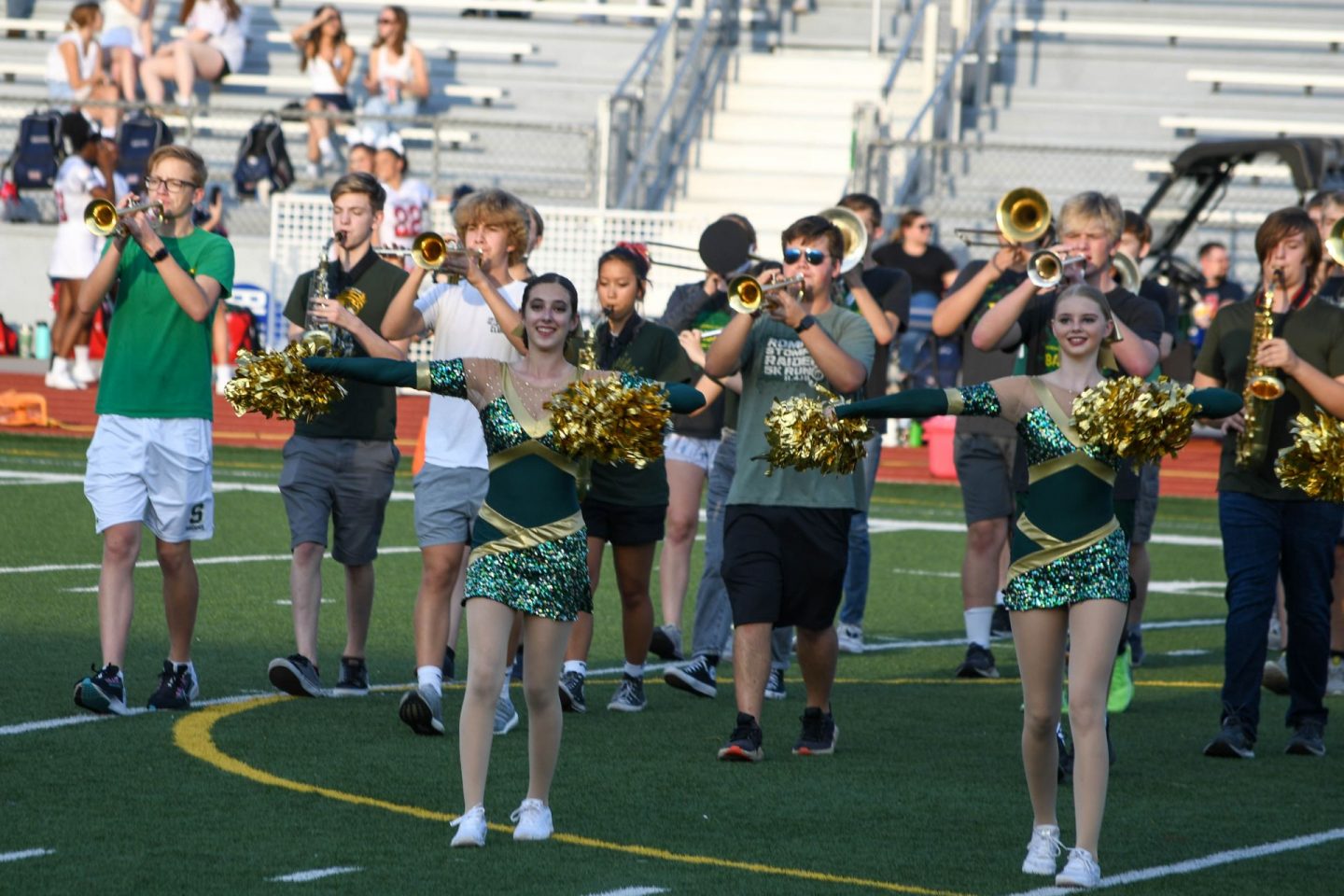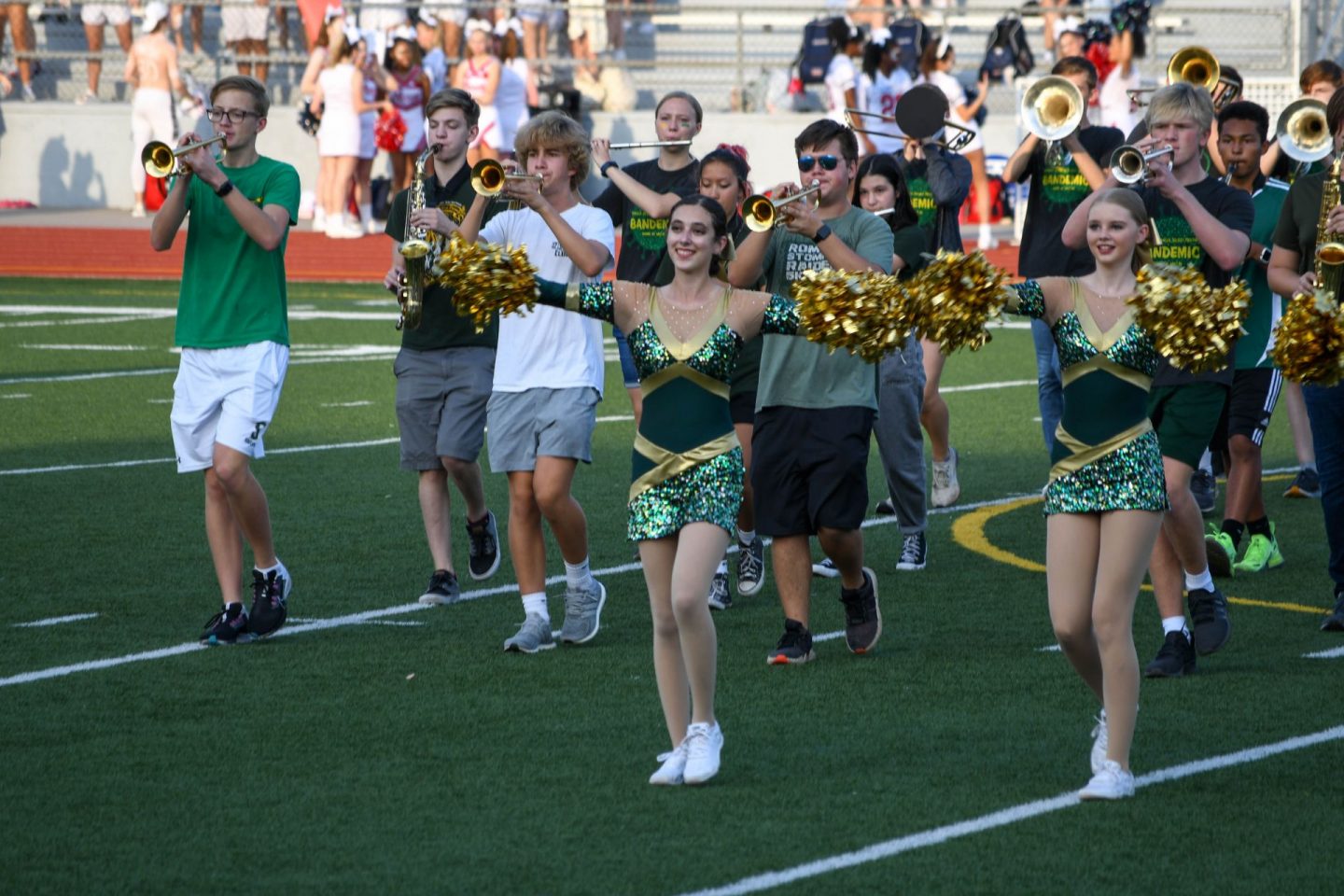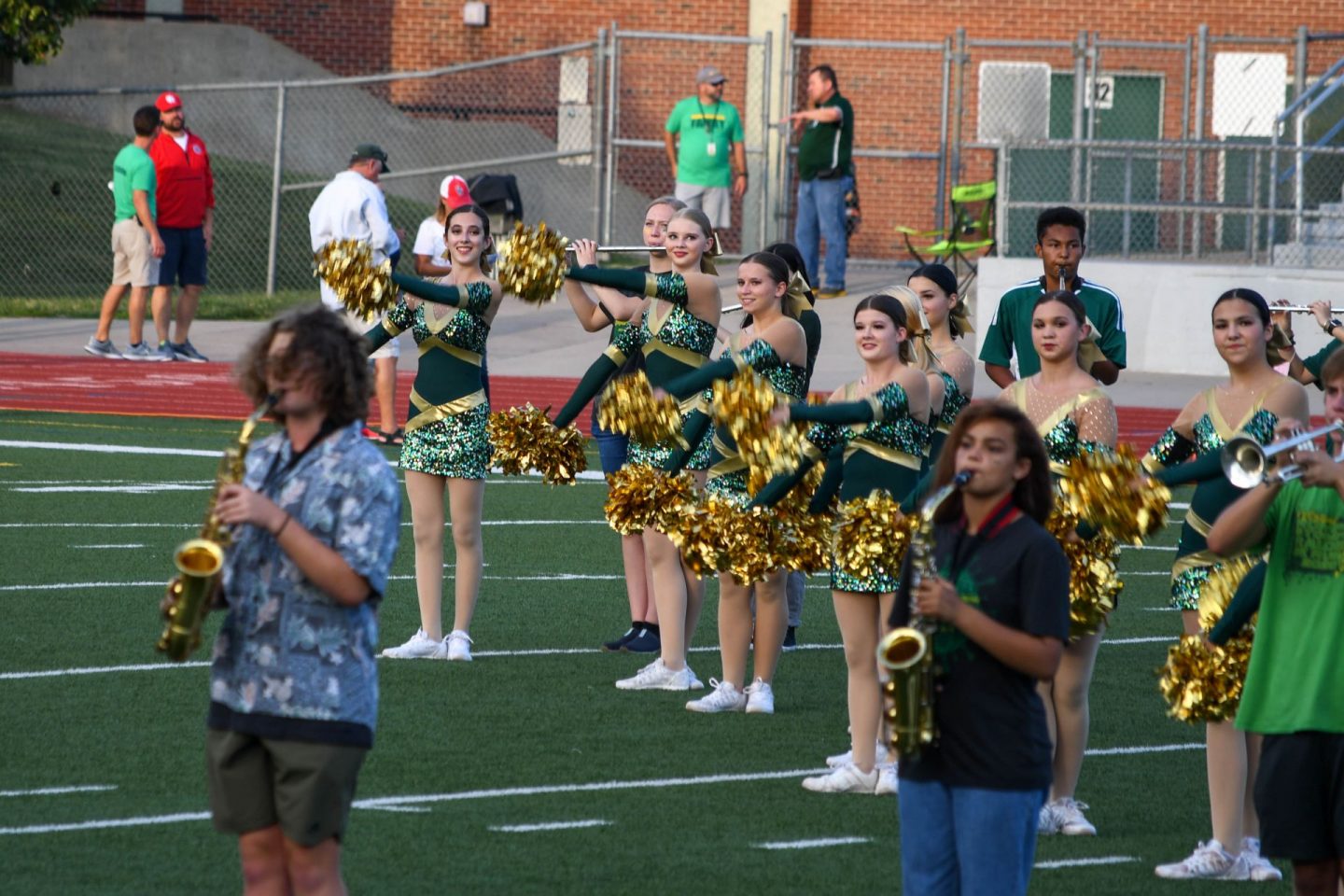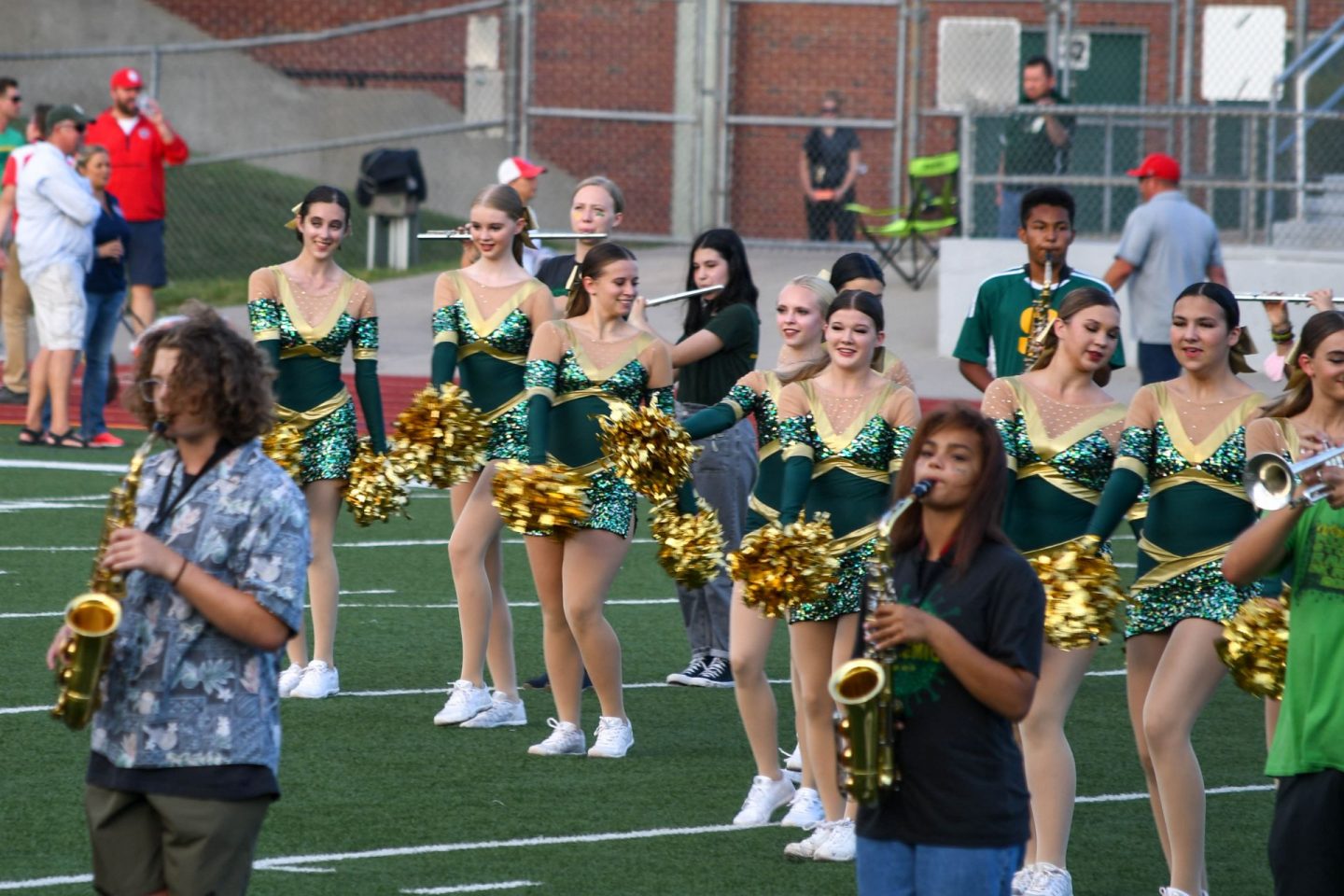 Gabbie also was able to dance during the first quarter of the game.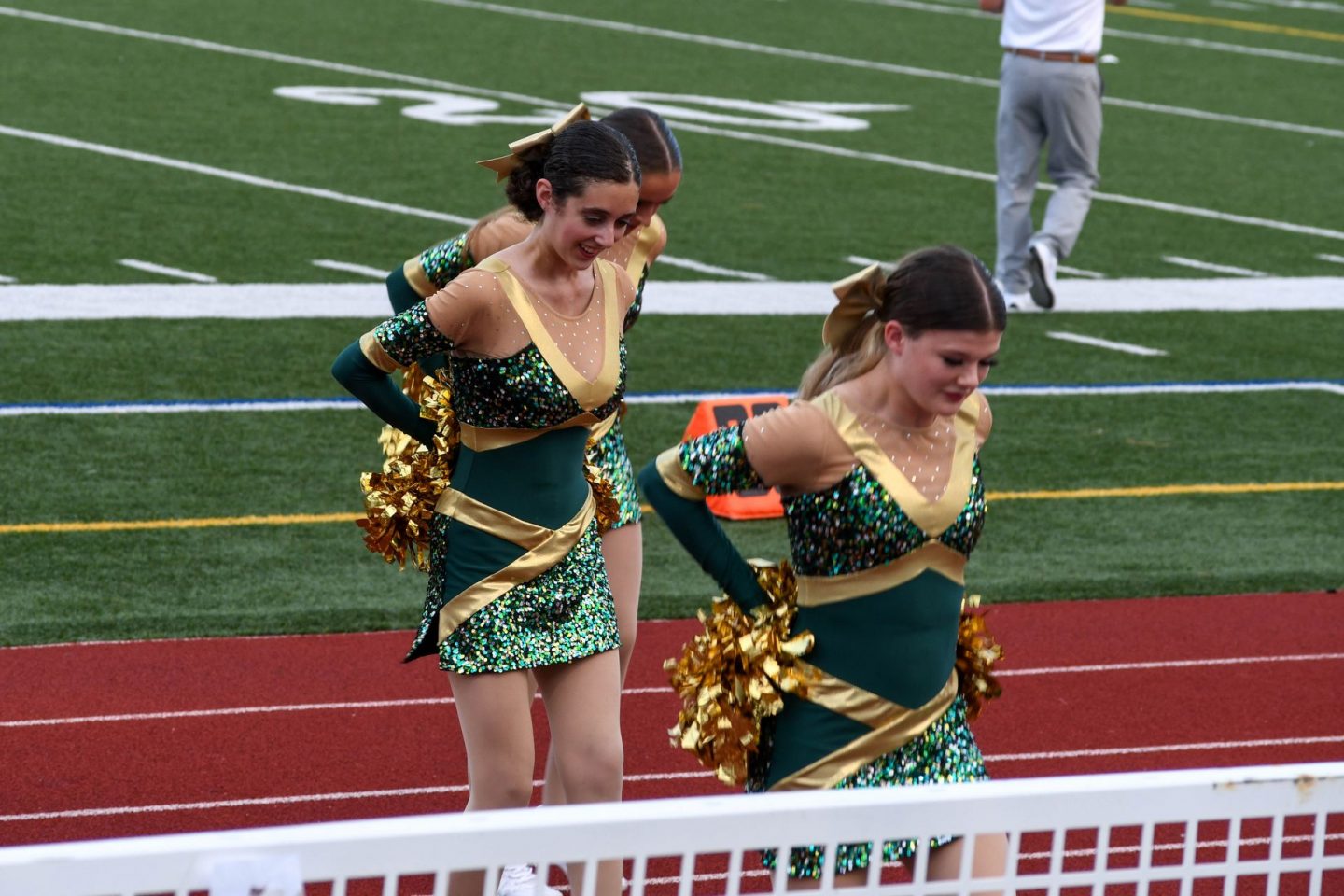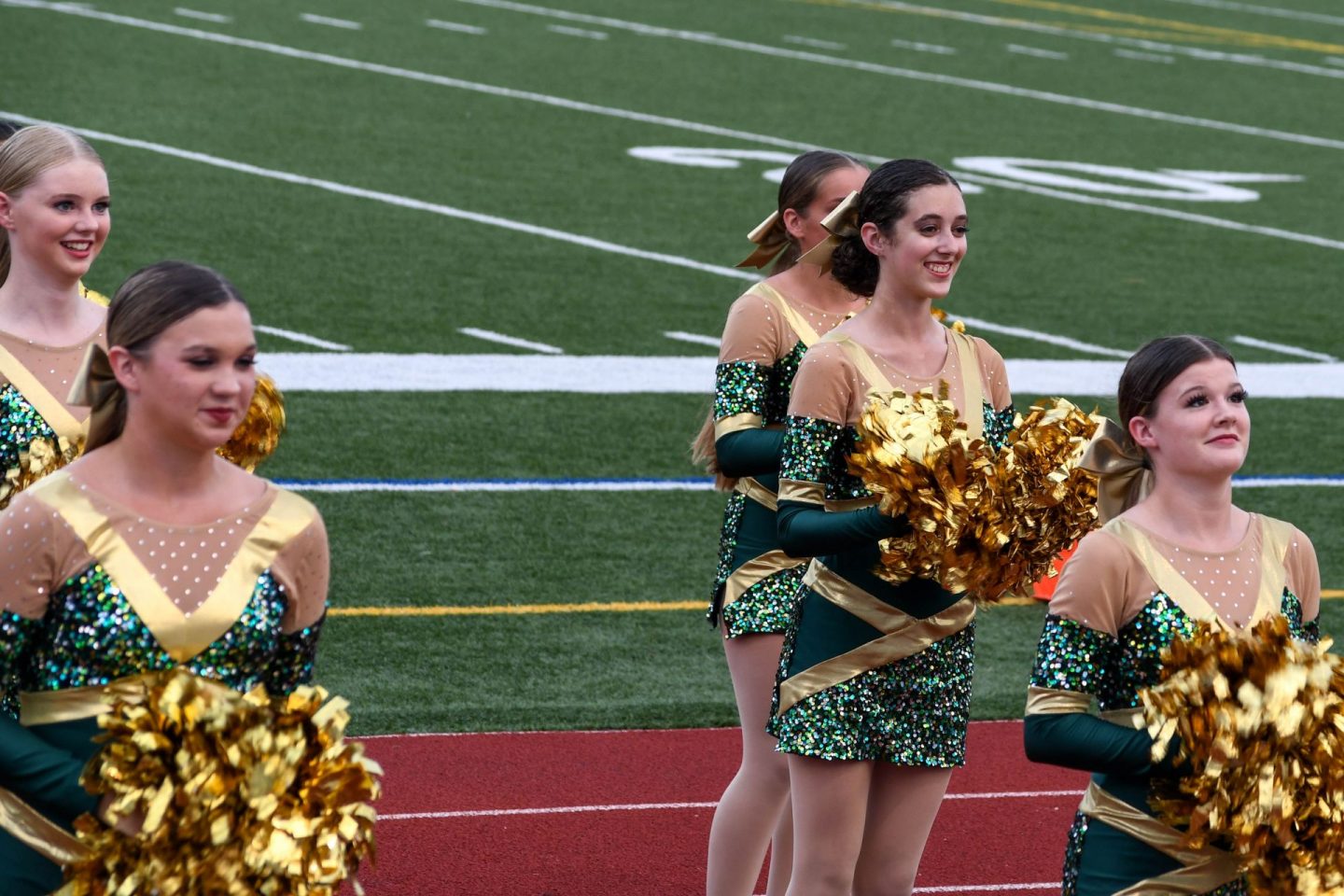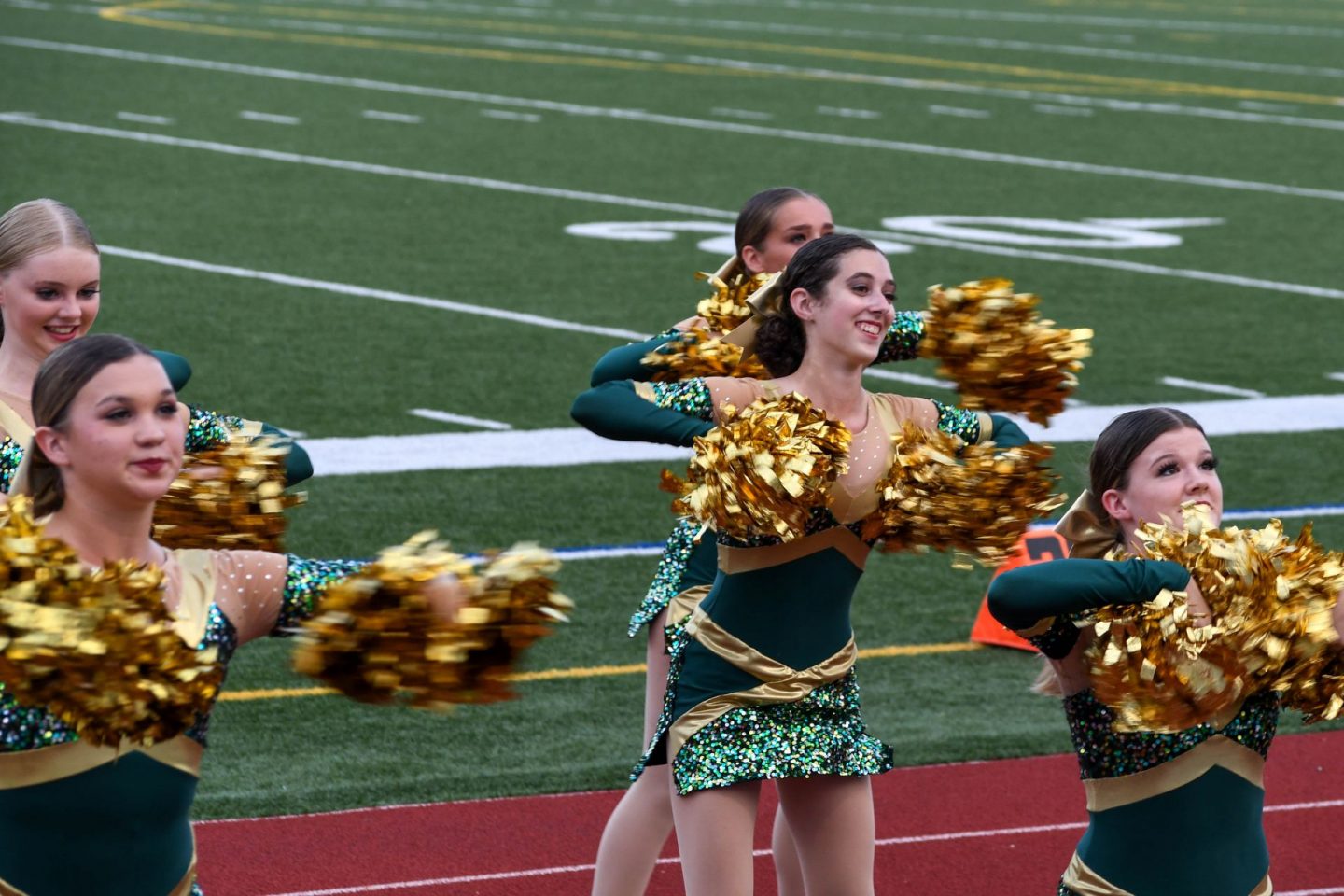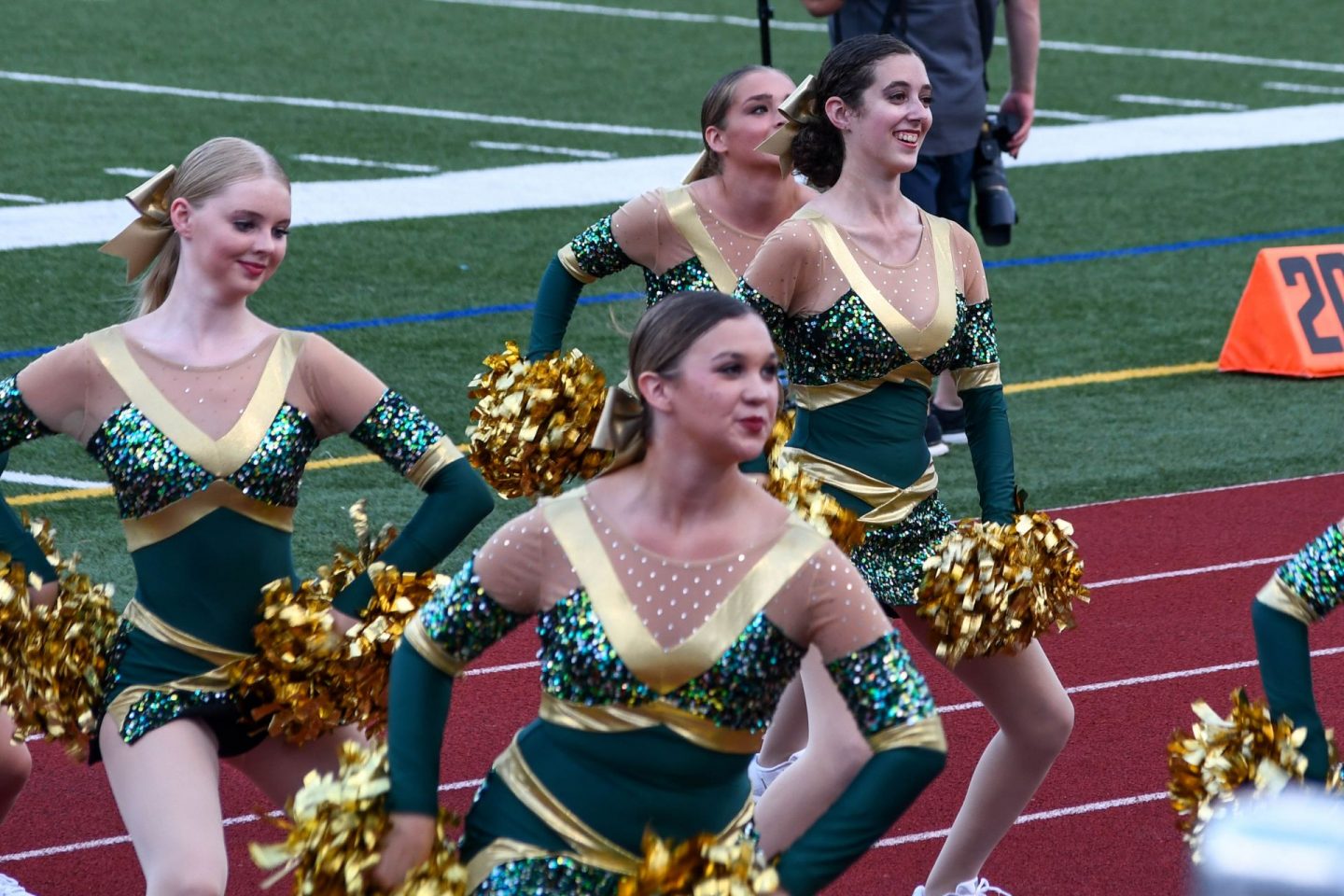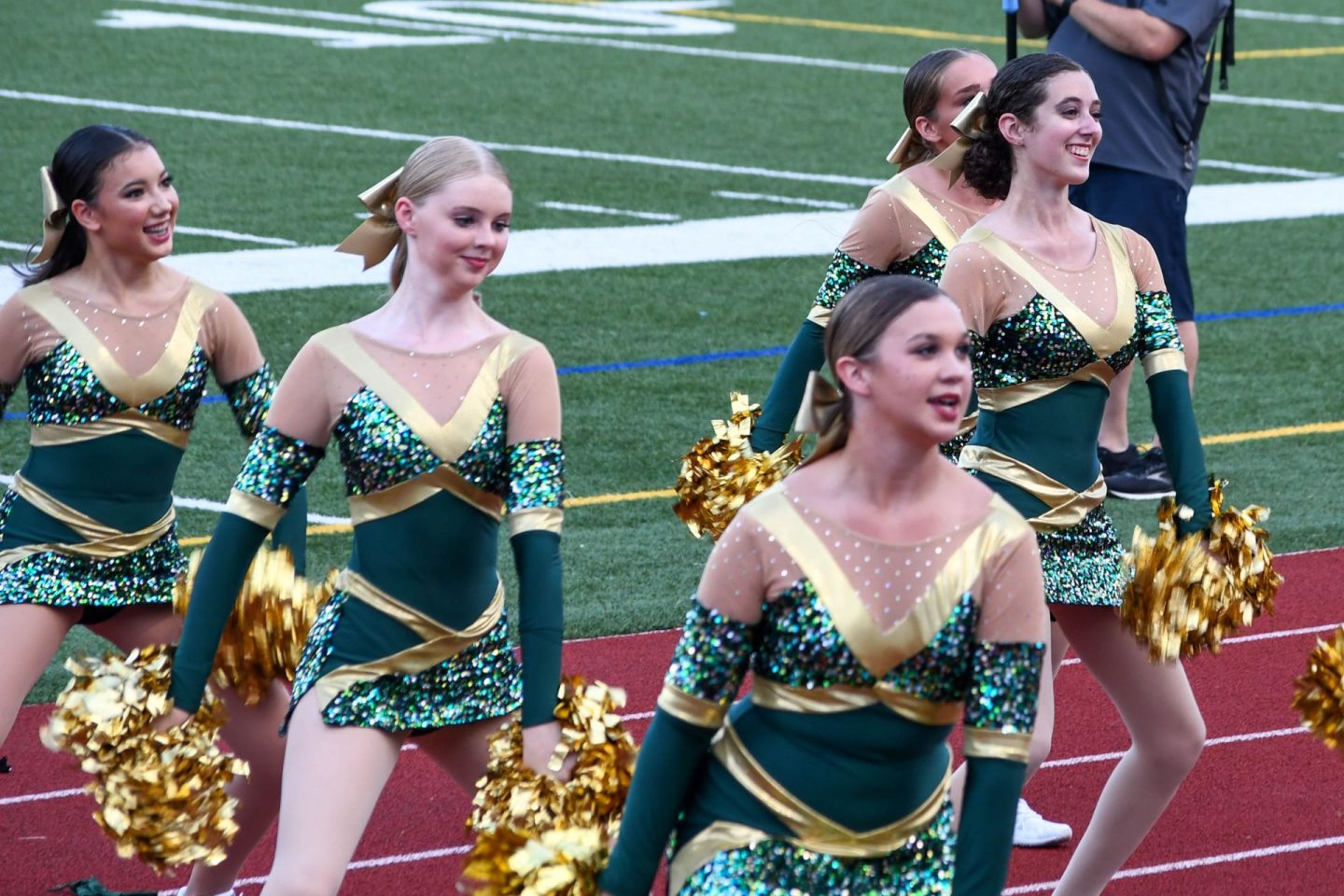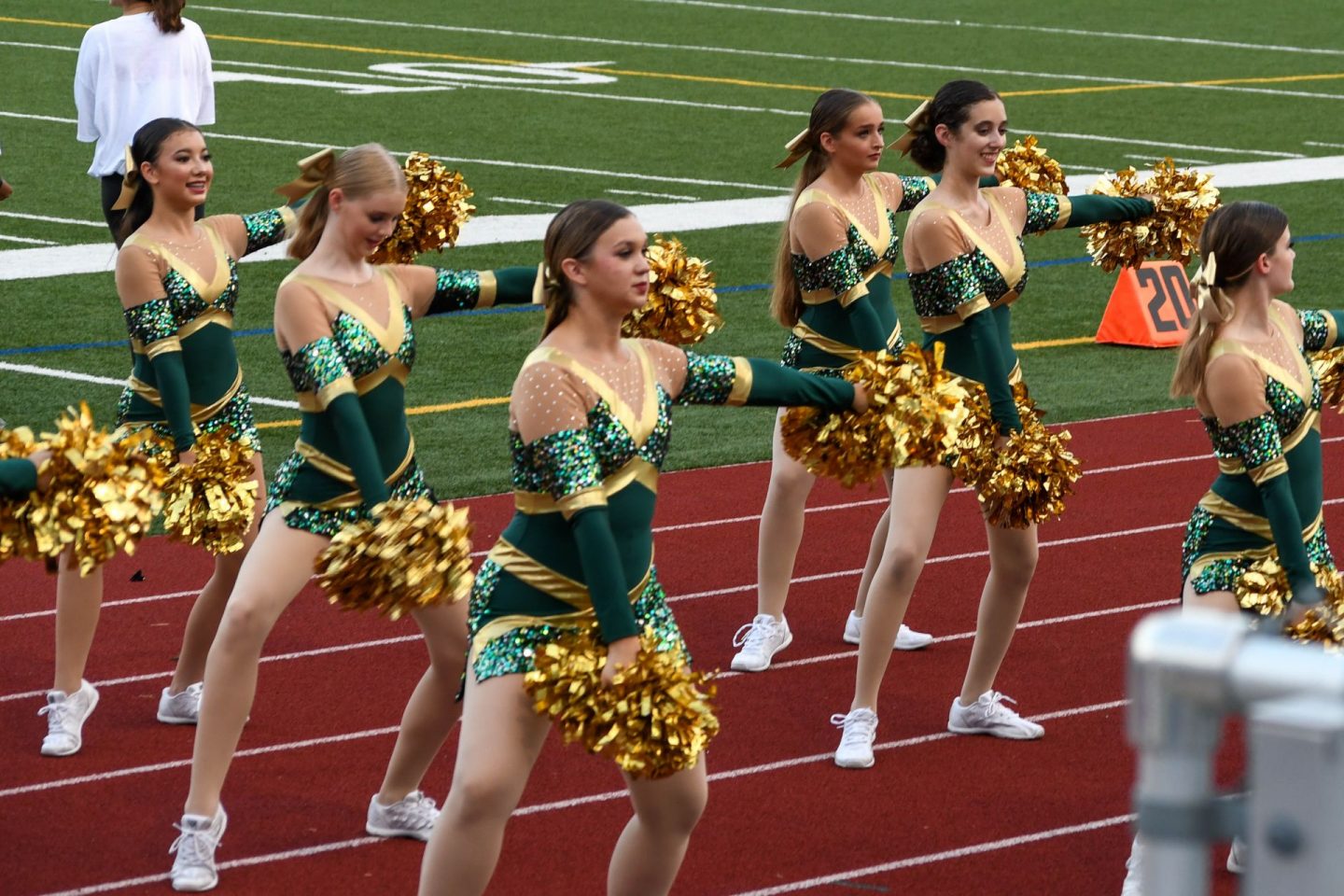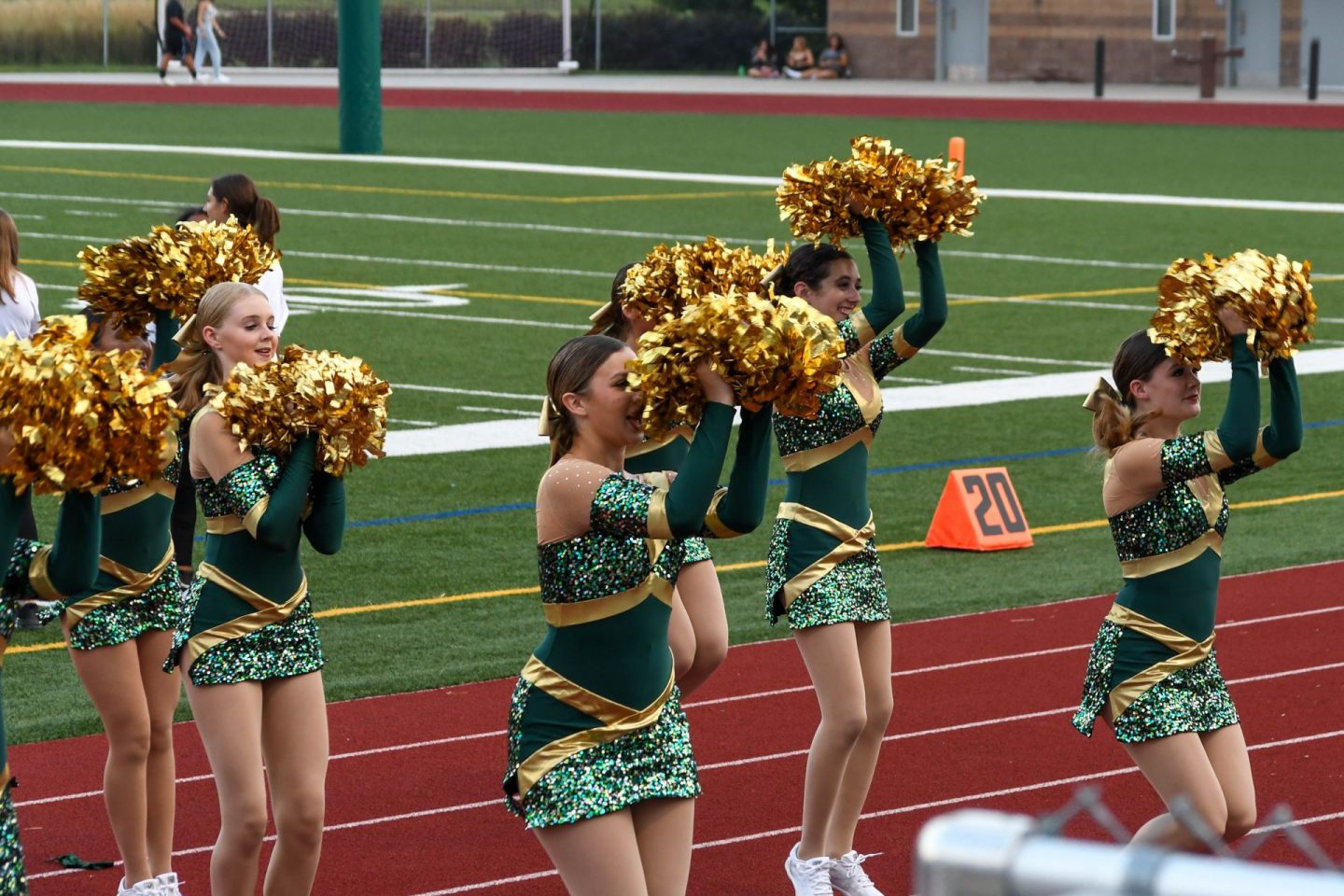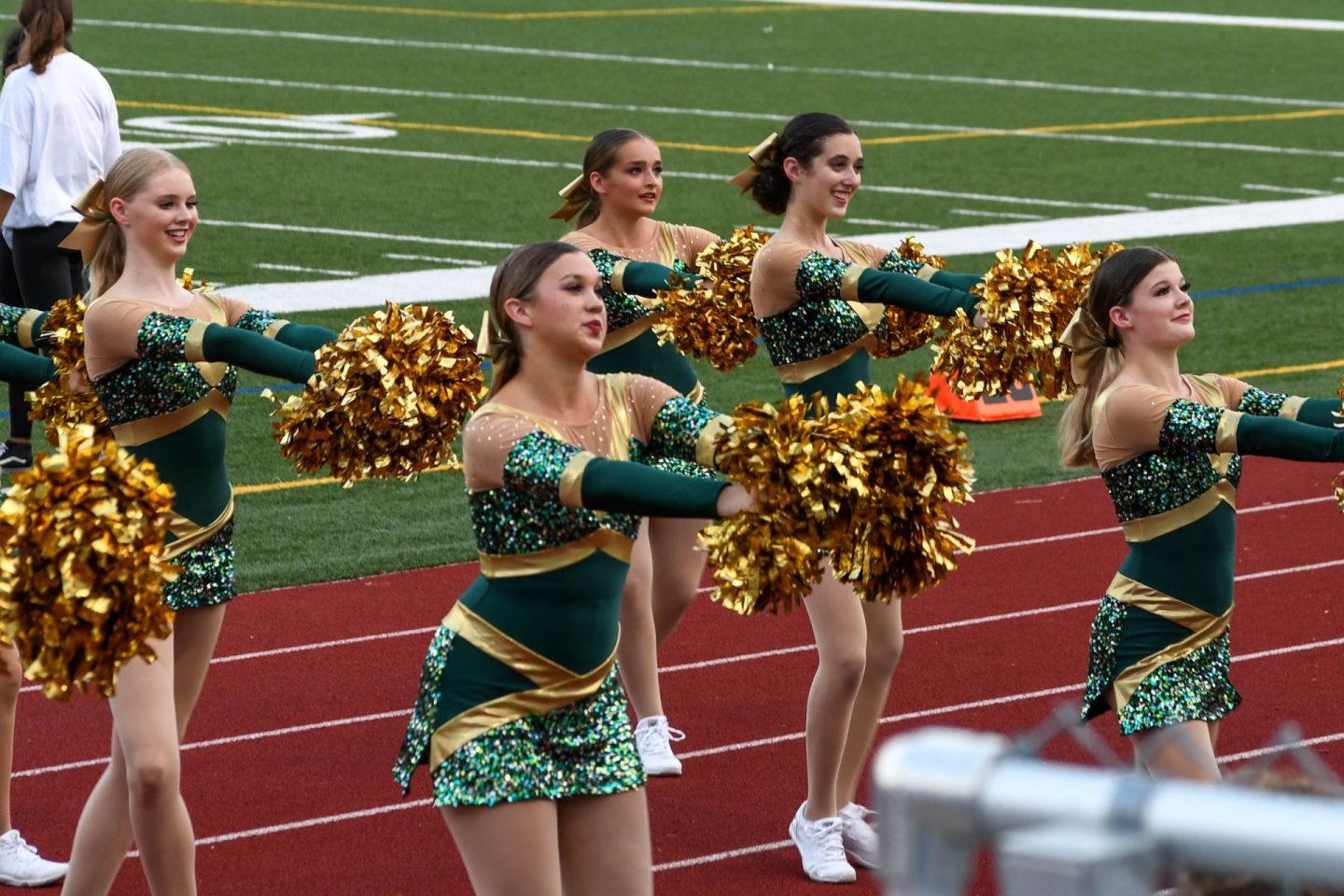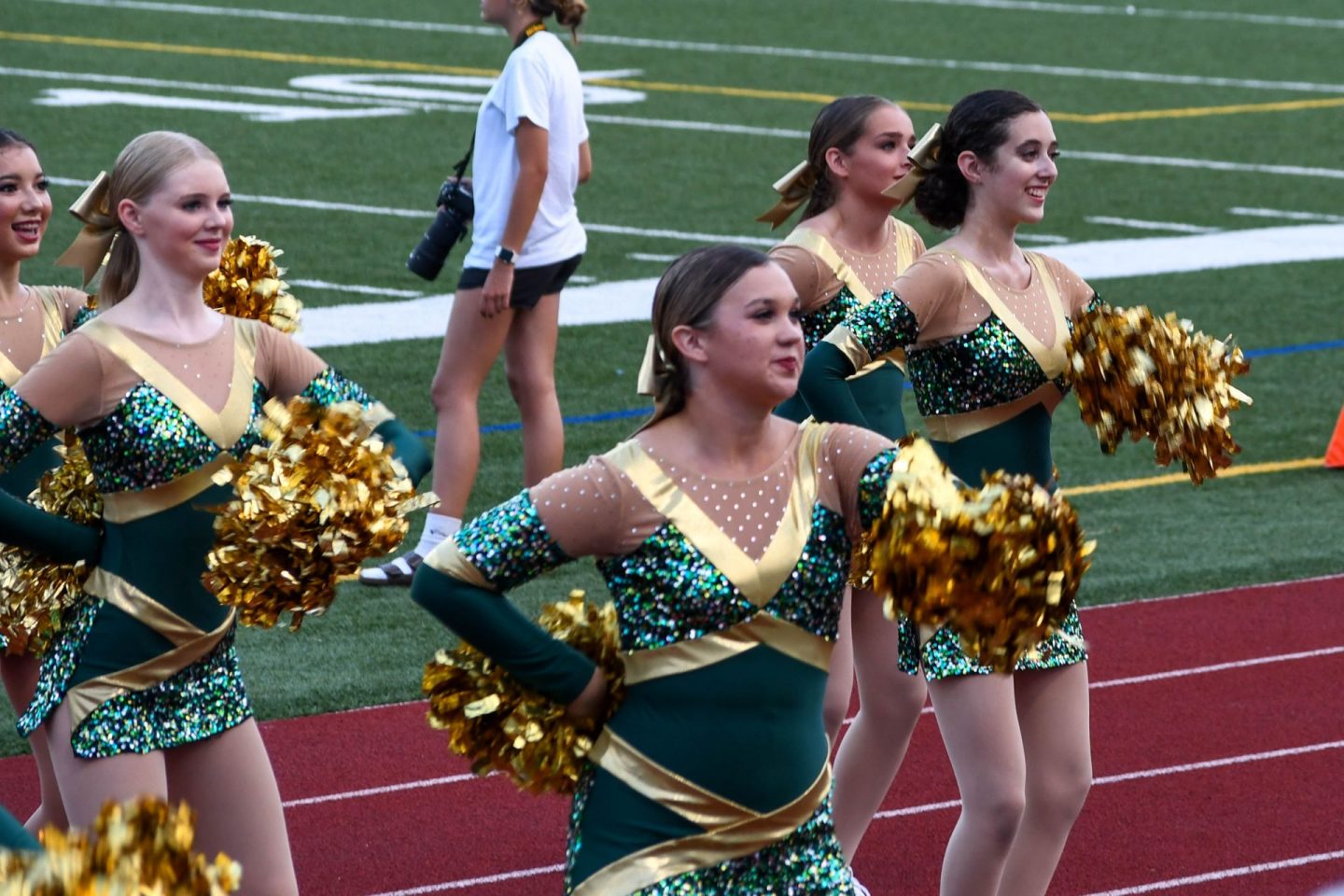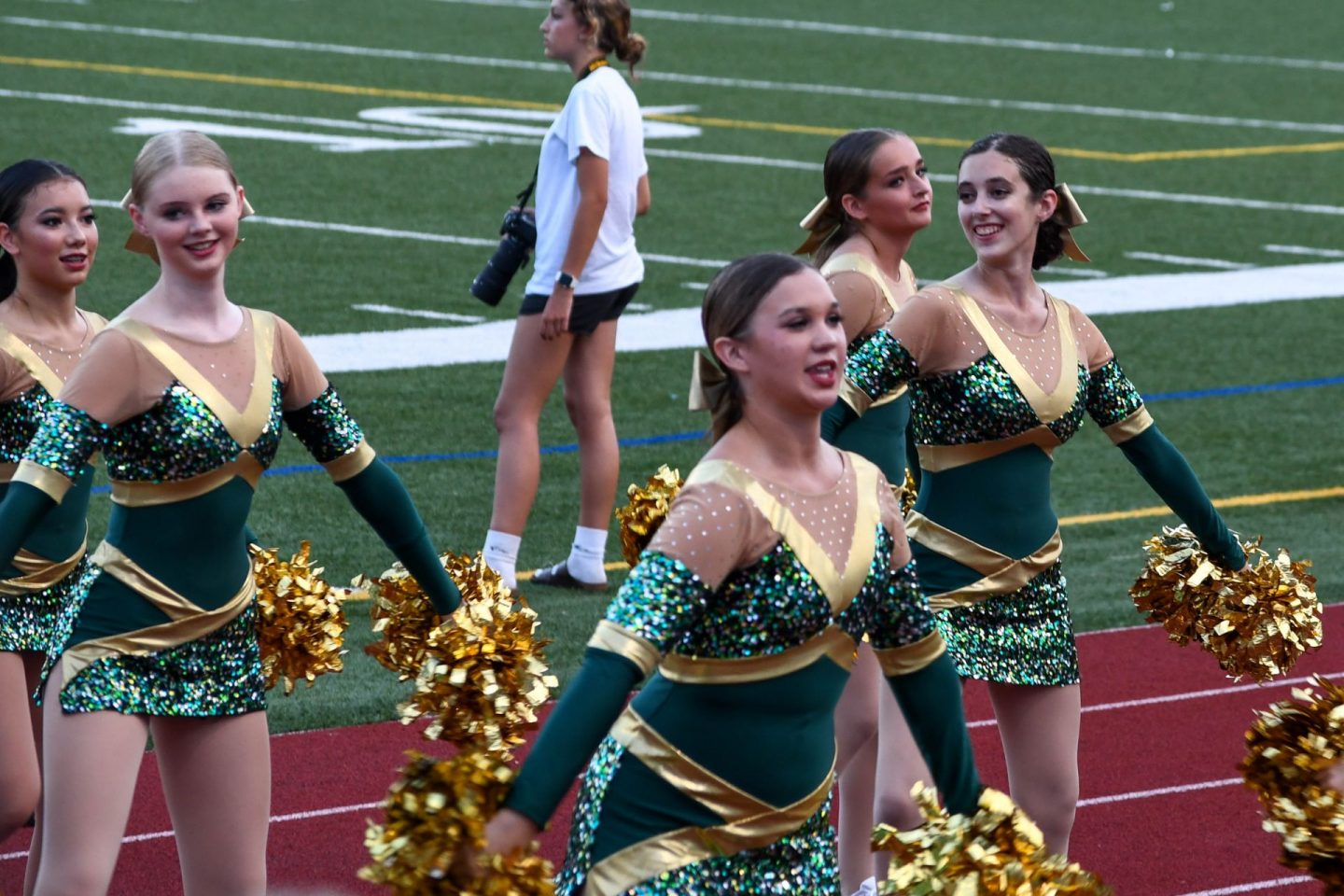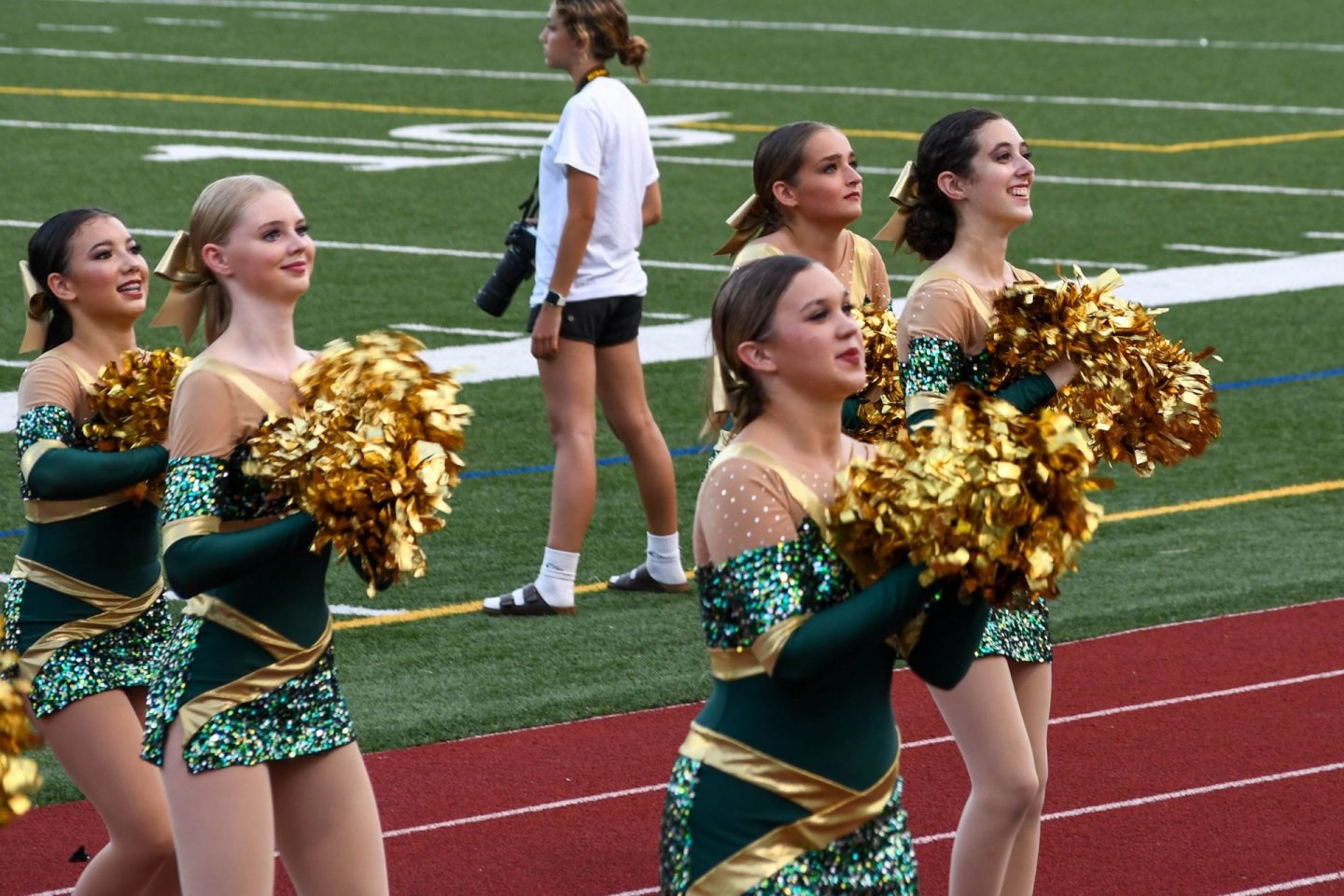 Here are Gabbie's official dance pictures!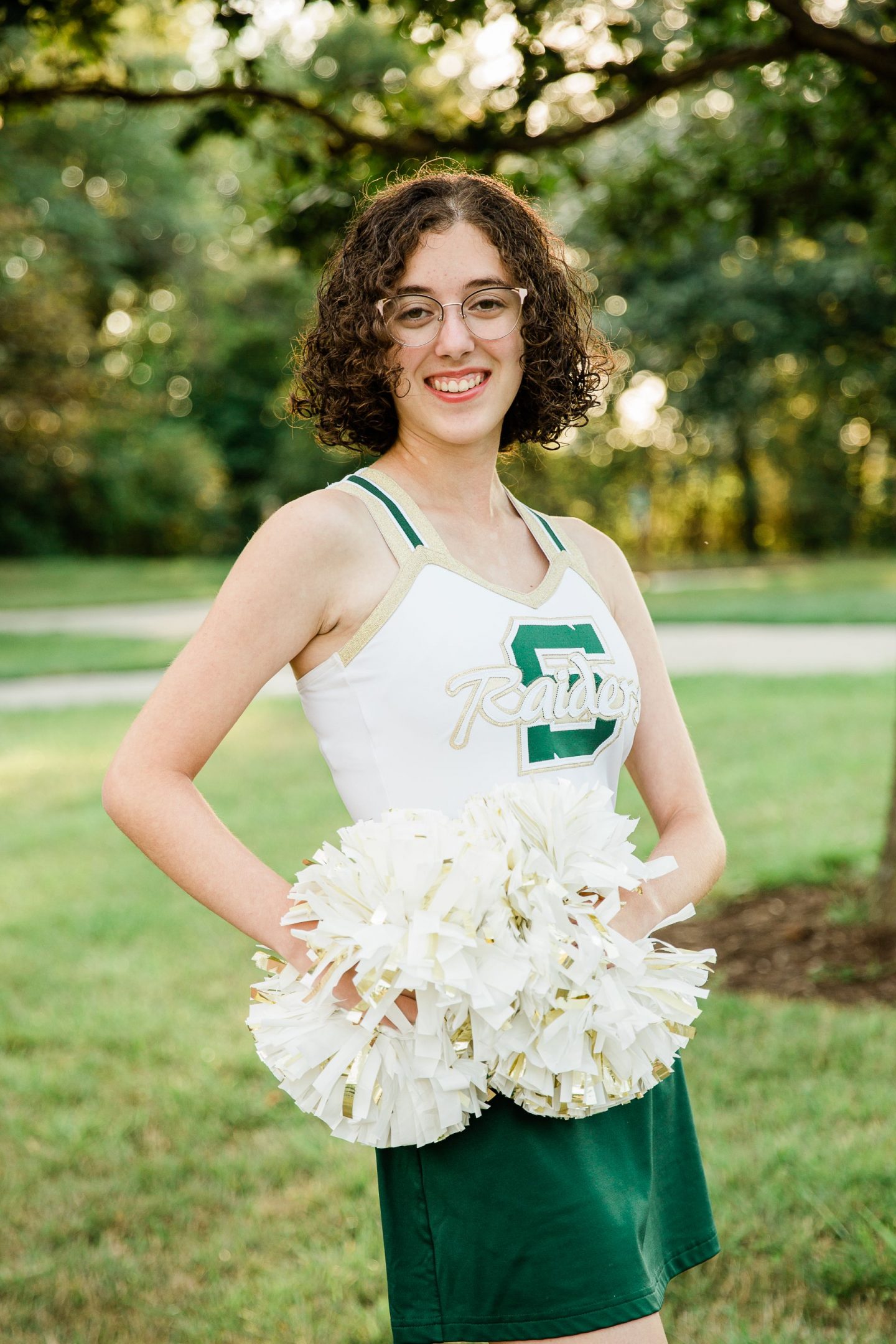 This week, she should be able to do the pre-game show as well!