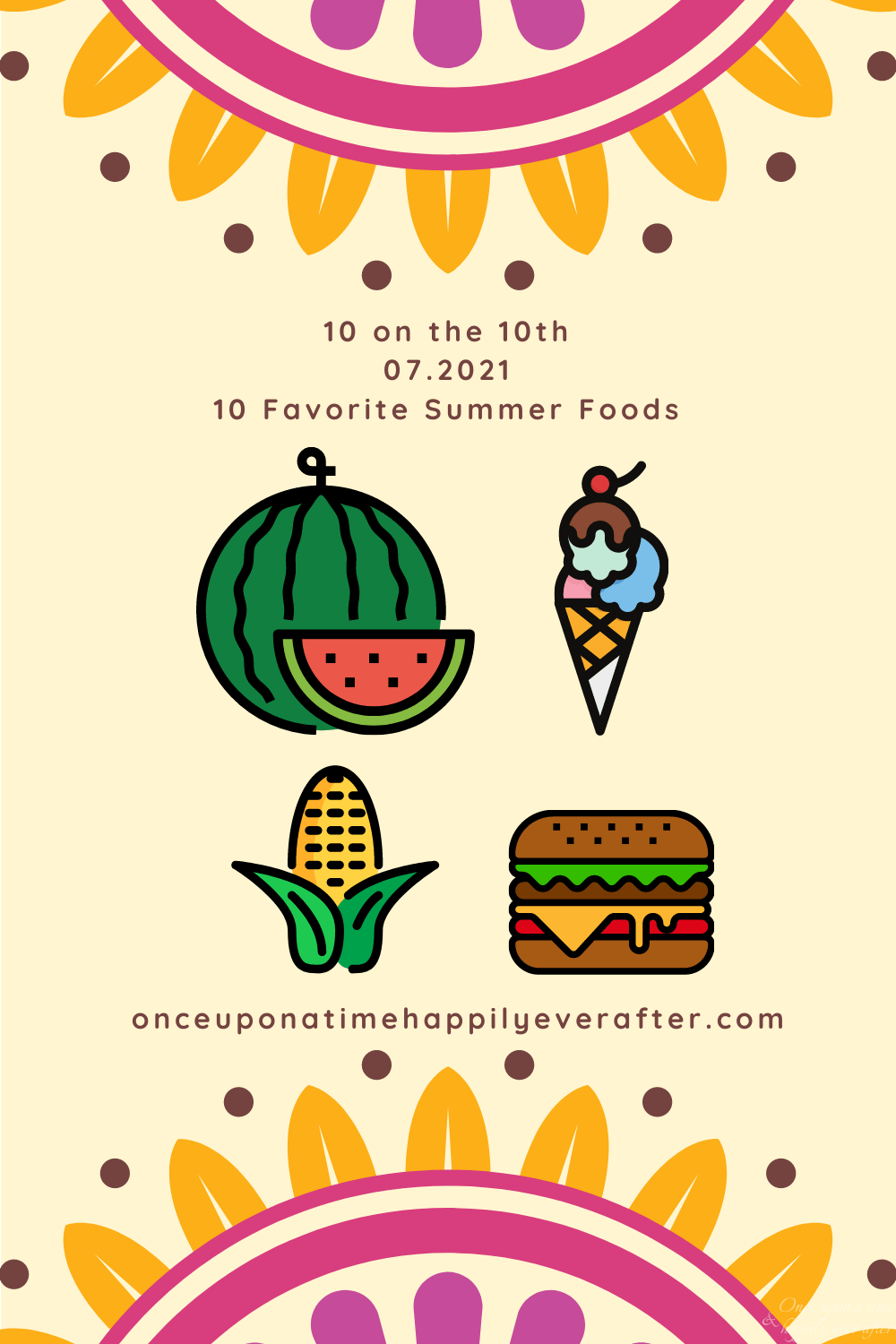 Today I'm linking up with Leslie for her 10 on the 10th link up. This month's topic is 10 Favorite Summer Foods. The truth is that I don't always mix up what I eat seasonally, but I'll tell you some of the food items that make me think of summer!
1. Burgers and Hot Dogs
2. Watermelon
3. All the fresh fruit / smoothies
4. S'mores
5. Iced Coffee / Frappachinos
6. Potato salad / Cole slaw
7. Lemonade
8. Anything on the grill
9. Anything you don't cook, like a salad.
10. Ice cream!
What are your favorite summer foods?