Today I am excited to be featuring the book Love Scenes by Bridget Morrissey on the Blog Tour hosted by Berkley! I am sharing my review of this book, so be sure to read on. This post contains affiliate links, so if you use them and make a purchase, I may receive a small commission.
About The Book: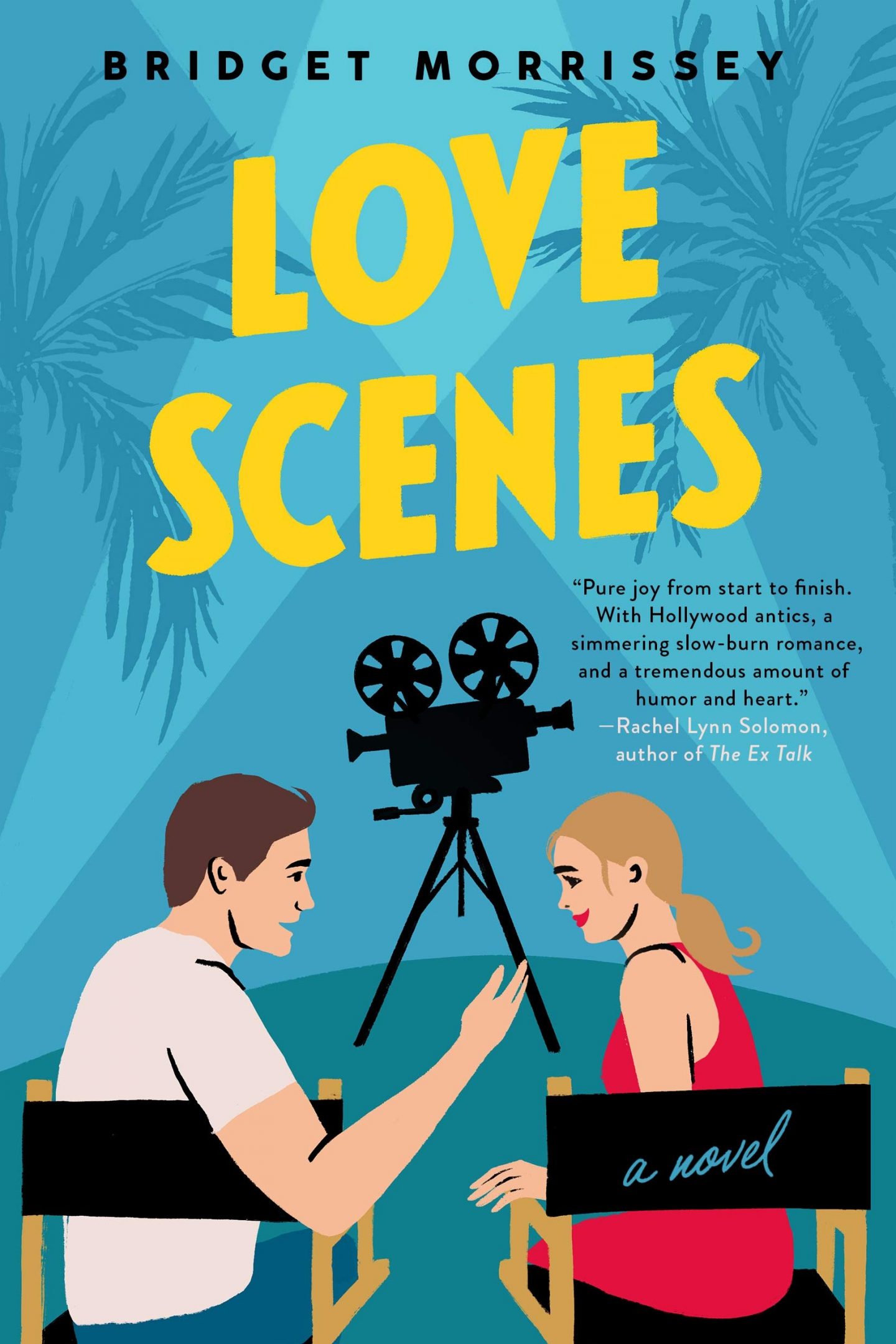 Title: Love Scenes
Author: Bridget Morrissey
Publisher: Berkley, 6/22/21
Genre: Rom Com
Book Description:
Acting like she's in love with her handsome nightmare of a co-star—in a movie directed and produced by her complicated Hollywood royalty family—is Sloane's job. But what happens when the lines between script and reality get blurred?
Out-of-work actress Sloane Ford is in desperate need of something to do after losing her steady TV gig. When her famous family ropes her into working as a producer on their World War II-era romance, they neglect to mention that the film will be headlined by Joseph Donovan, her least favorite former co-star of all time. The roguish actor made her life a living hell the last time they worked together, using his movie star good looks and Irish charm to cover for his erratic professional behavior. On their new film set, he promises he's different now, but Sloane is far from convinced.
As filming gets underway, it becomes clear that anything that can go wrong will go wrong. When the lead actress is abruptly fired, Sloane agrees to step in and take over the role, and she starts to remember why she fell in love with acting in the first place. On camera, she and Joseph share an electric chemistry. Off camera, they've been honing their characters and, much to Sloane's surprise, growing closer. But playing the role of a woman in love with Joseph Donovan is a dangerous business, and the more time they spend together, the less Sloane can tell what's real between them, and what's just for show.
My Review:
I was excited to read a book set in the film industry. Sloane's family – from her parents to their exes and beyond – are all involved in making a movie. Sloane is reluctant to get involved, but she loses her TV job and has little other choice. I was never really clear on why she lost her job, why she was resistant to doing period dramas, or why she had such an issue with Joseph in the past. It seems that he was difficult to work with on a past film because he is an alcoholic and was often drunk on set. However, he was just described as having been rude and hard to work with. I also never really bought into the eventual love story between Sloane and Joseph off camera. Either the writing or the story itself never really drew me in.
The best character was Sloane's 11 year old half sister, Sarai. She was funny and told it like she saw it. The other family members weren't fully drawn in a way that I couldn't tell if Sloane got along with them or not. So, as you can see I didn't love this book as much as I wanted to. If you are interested in a family drama taking place in Hollywood, you may like it more than I did!