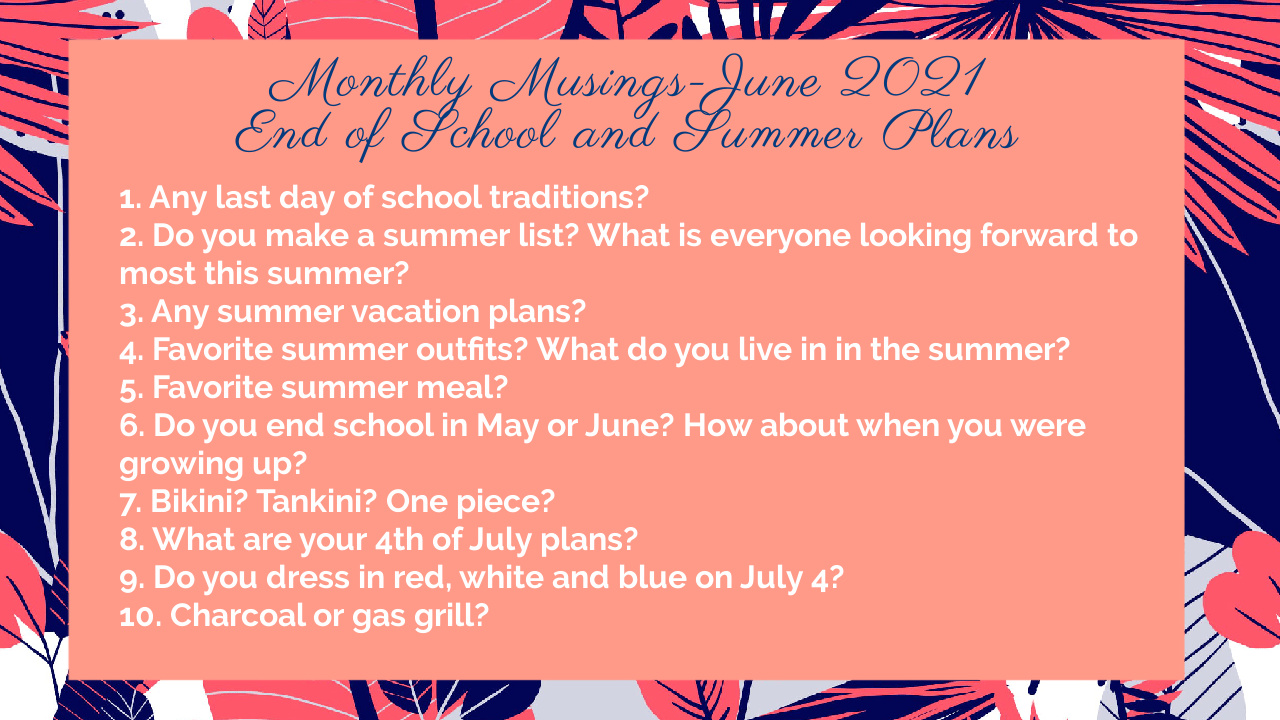 Today I'm participating in Monthly Musings with Holly and Patti. This month, the questions are about the end of school and summer plans!
1. Any last day of school traditions?
Just taking our last day of school photos. And after school we usually get bagels for lunch.
2. Do you make a summer list? What is everyone looking forward to the most this summer?
I used to make seasonal lists until they got too repetitive. Mostly the kids look forward to hanging out at the pool. So far that has been going well. Simon had an end of school questionnaire that he filled out at school and he wrote that he was going to spend all summer playing Minecraft. He actually hasn't played that much though because the friend he plays with is away at camp!
3. Any summer vacation plans?
I believe I've already mentioned that we'll be going to NJ to see our family that lives there! And to the Smoky Mountains.
4. Favorite summer outfits? What do you live in in the summer?
My favorite shorts are jean shorts but they can be a little warm on super hot days. I also like my shorter and lighter sweatshirt material shorts. I usually put on a graphic t of some sort and I always wear my Teva sandals.
5. Favorite summer meal?
Hamburgers and hot dogs.
6. Do you end school in May or June? How about when you were growing up?
Here we end in May. Growing up, I ended in June – probably a month difference! We also start in August, while growing up I started in September.
7. Bikini? Tankini? One piece?
I very rarely put on my bathing suit, but the one I have now is looks like a romper. Like this: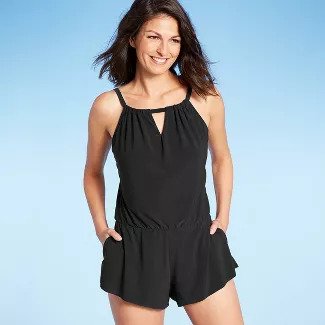 Link
8. What are your 4th of July plans?
We'll be on the way to NJ.
9. Do you dress in red, white, and blue on July 4?
Not really anymore. But I do have a Royals shirt that I like to wear on July 4.
10. Charcoal or gas grill?
Charcoal tastes better! But our grill is gas.
Do you have July 4th plans? Or tell me your answer to any of these!