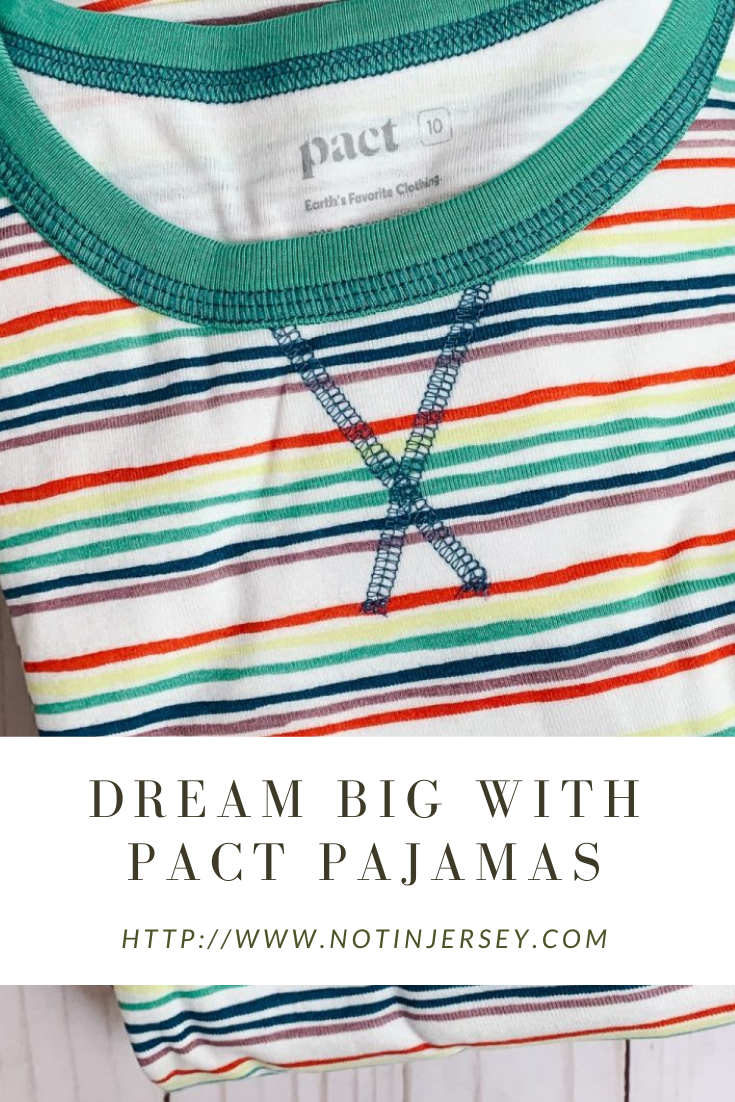 Pact's Dream Big Pajamas are the cutest and Earth's Favorite way to dream big! Pact is an apparel company on a mission to make Earth's Favorite™ Clothing. Their products are made of organic cotton—to support a healthy planet—and manufactured by a Fair Trade certified factory—to take care of the people on this planet. By using natural farming practices and contributing to Fair Trade initiatives, Pact creates clothing that is better for the world, and better for your family.
I received this product for free from Moms Meet to use and post my honest opinions. Compensation for this post was provided and this page may contain affiliate links.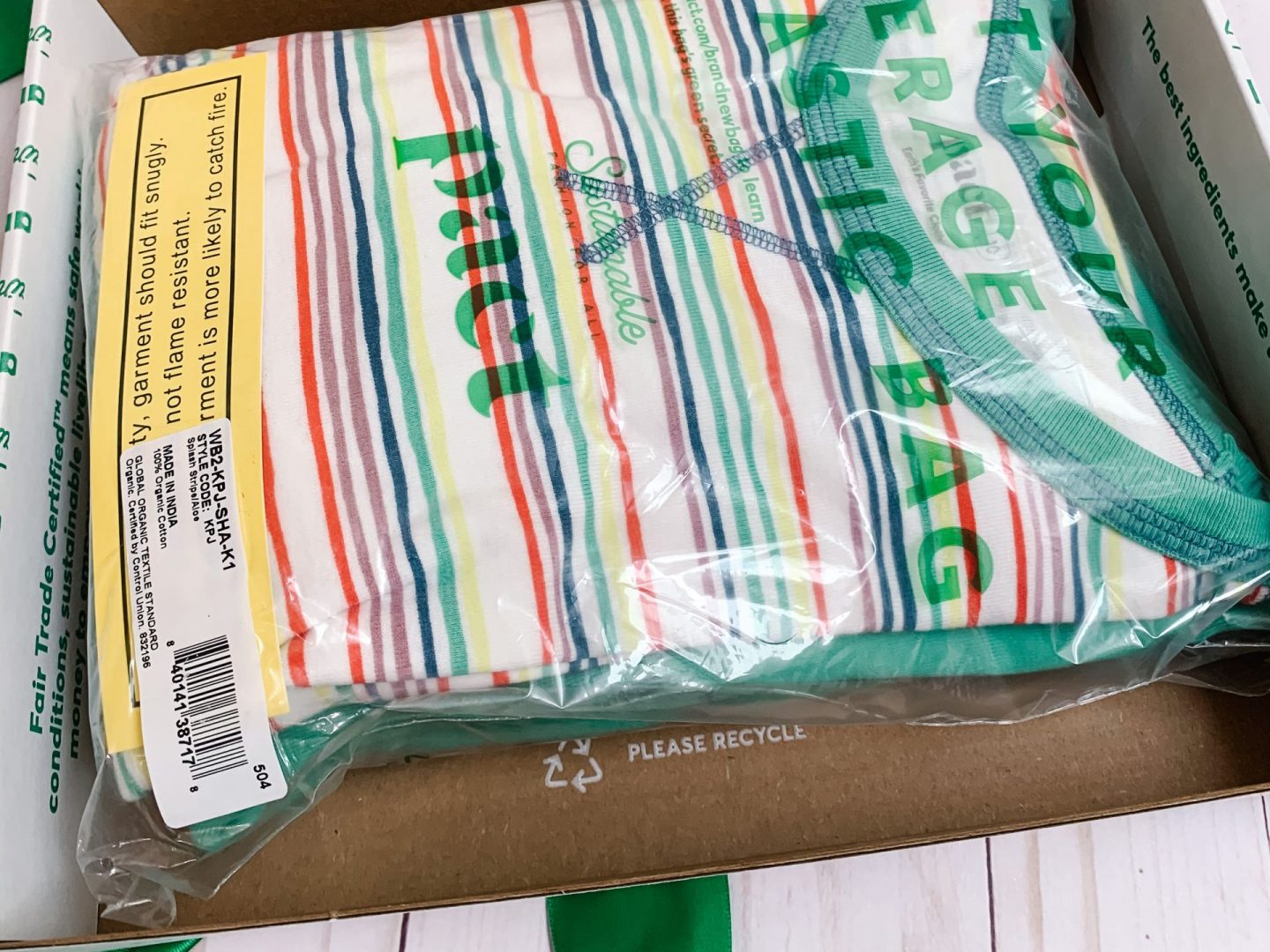 About Pact Pajamas:
Pact Dream Big Pajamas are available in kids' sizes 18 months to 10. They are made of soft, breathable, 100% organic cotton that is made without toxic chemicals and with 91% less water than conventional cotton. Pact's cotton material is Fair Trade Certified and GOTS Certified Organic Cotton. Dream Big Pajamas provide a snug fit for safety, with a pull-on waistband and banded cuffs at the wrists and ankles. All Dream Big Pajamas for kids are made with a tagless label on the back to prevent discomfort and skin irritation. The fabric is prewashed and shrink resistant. Pact Dream Big Pajamas for kids typically retail for $30, but you can get a two pack for $50 – we were sent this set in a size 10.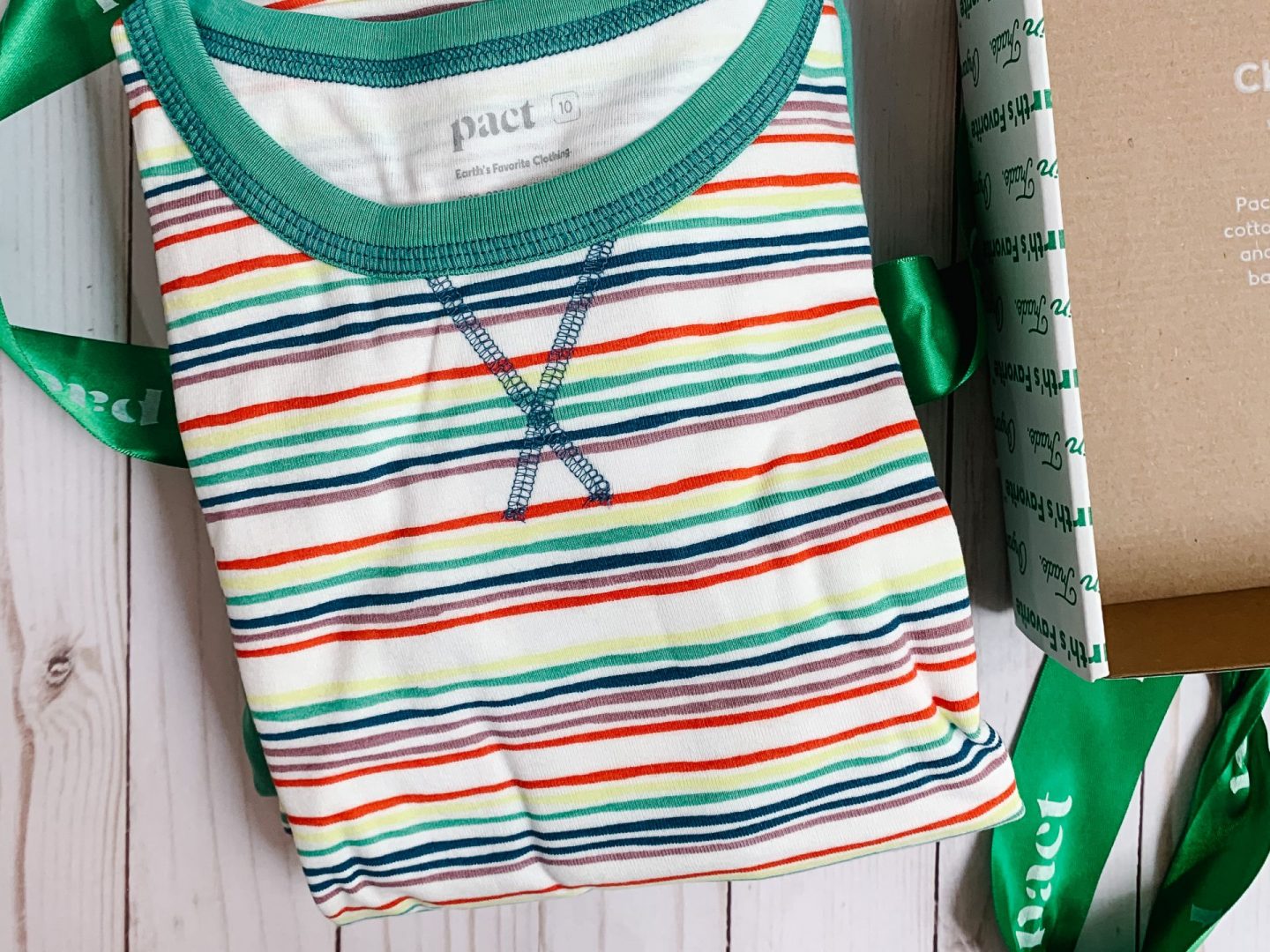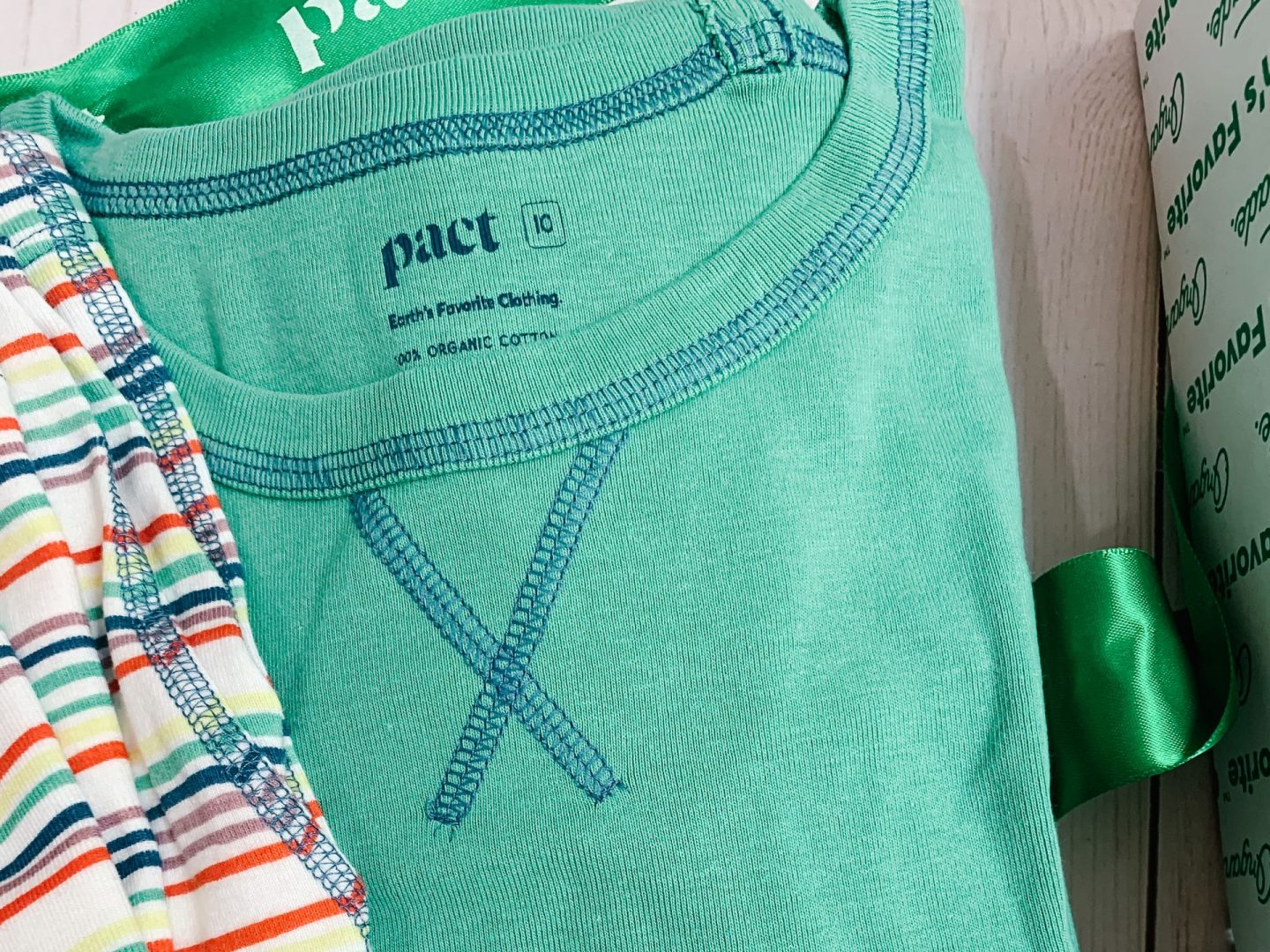 Our Thoughts:
These pajamas are really cute! Simon is just at the upper end of being able to fit into them though, especially because of the snug fit for safety. He chose to wear the rainbow striped pair and found them comfortable, aside from the tight cuffs!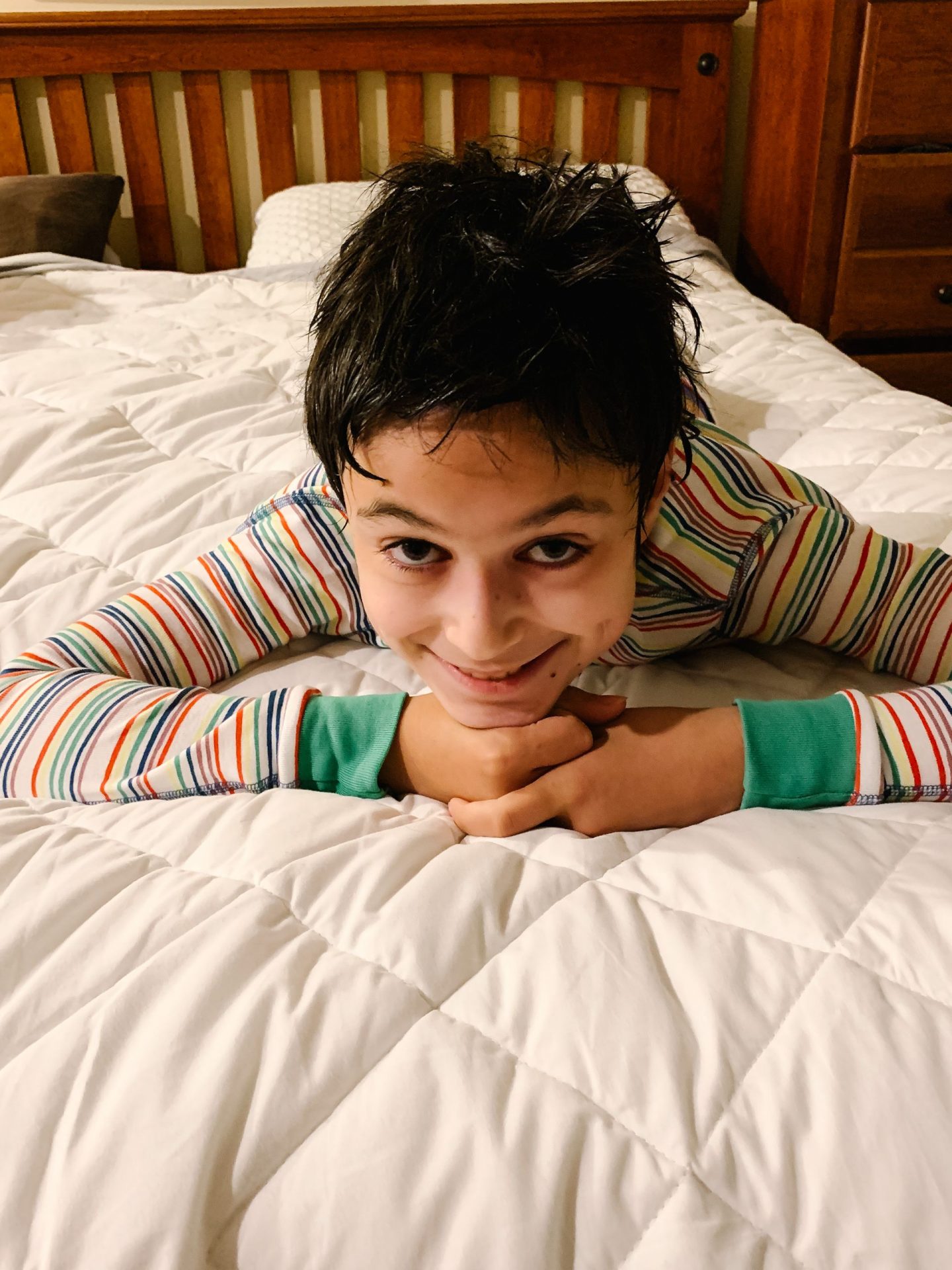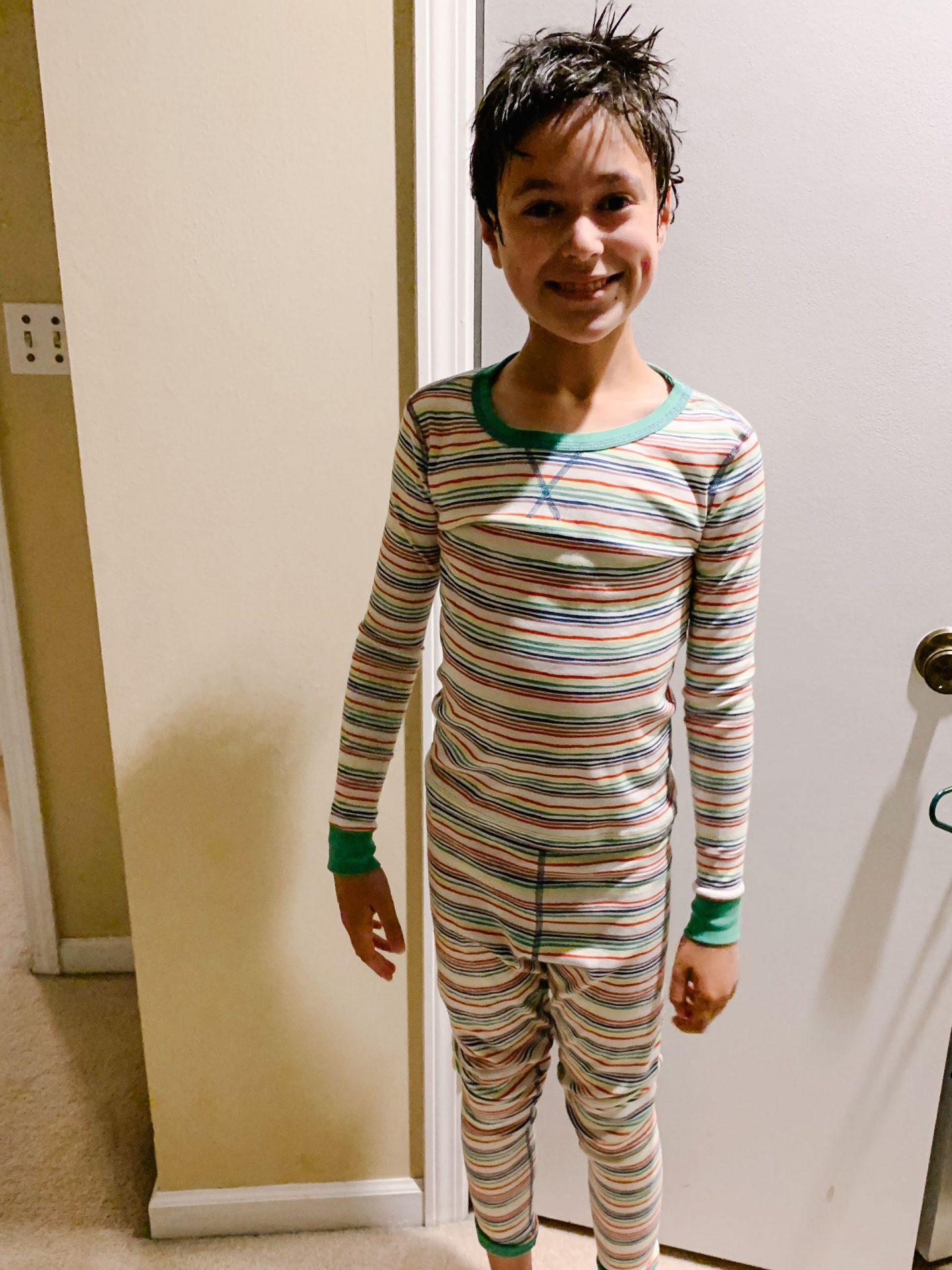 Get Your Own Dream Big Pajamas:
Save 20% on your first Pact purchase at wearpact.com with promo code MomsMeet20. Offer is valid until 12/31/21. (Note: Offer valid on first purchases only. Does not apply to sale items. Cannot be combined with other offers.)
Learn More:
site | facebook | twitter | instagram | pinterest
How cute are these pajamas?