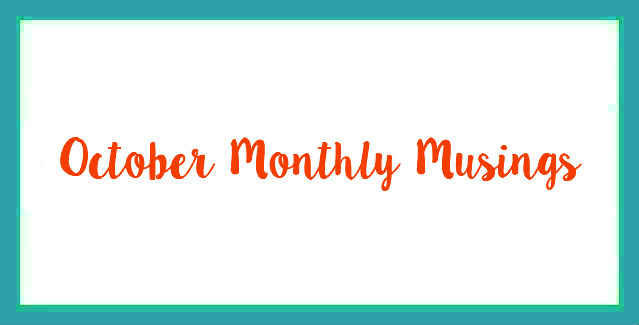 Today I'm sharing my October Monthly Musings with Patty and Holly. This month, the questions are about Thanksgiving. I do celebrate Thanksgiving!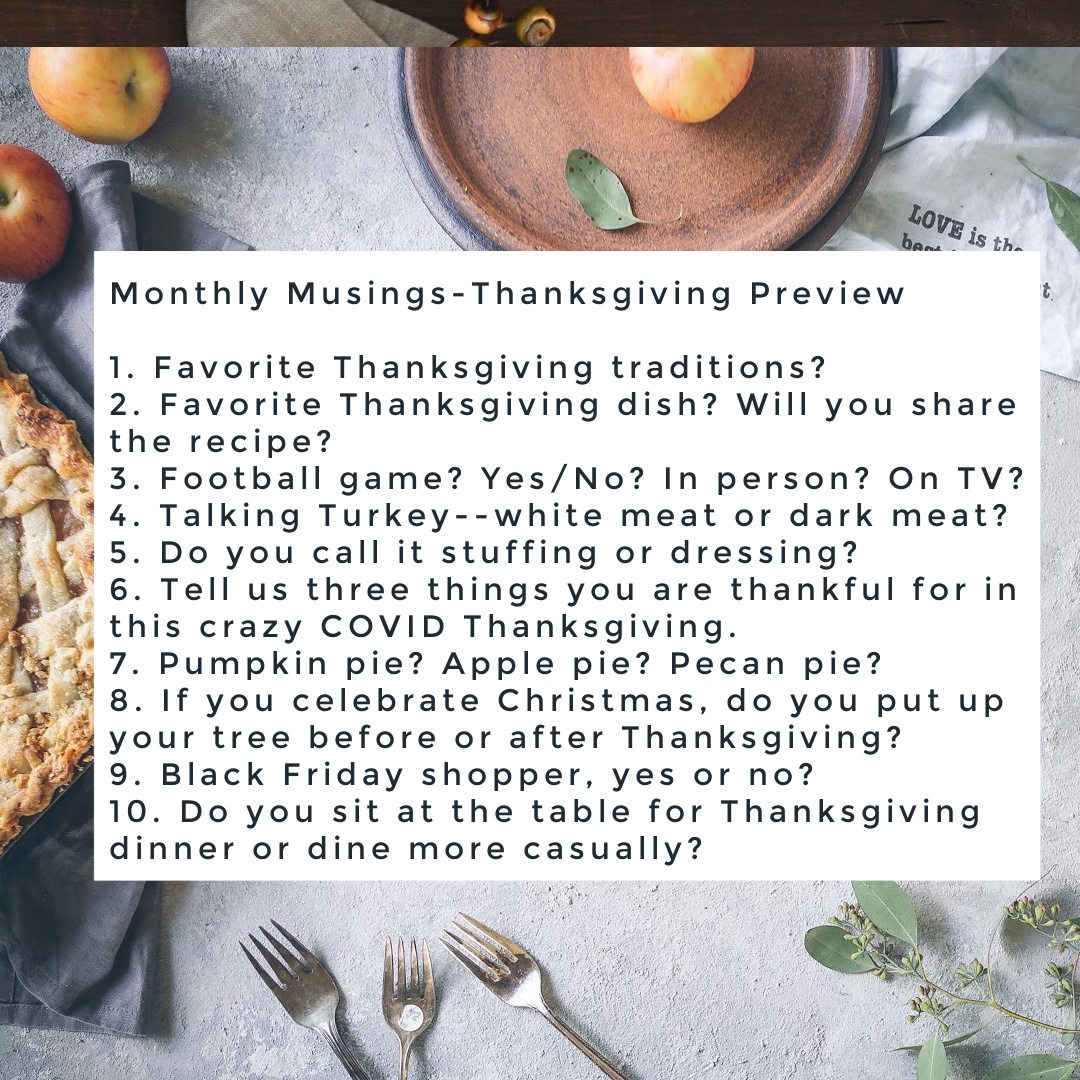 1. Favorite Thanksgiving traditions?
In the morning, we watch the parade and the dog show. If it was a normal year, we would likely have headed to my brother in Atlanta, and maybe wouldn't watch, depending when we were getting there! Last year they came to us.
2. Favorite Thanksgiving Dish?
My mom's stuffing is so good. I do have the recipe…let's see.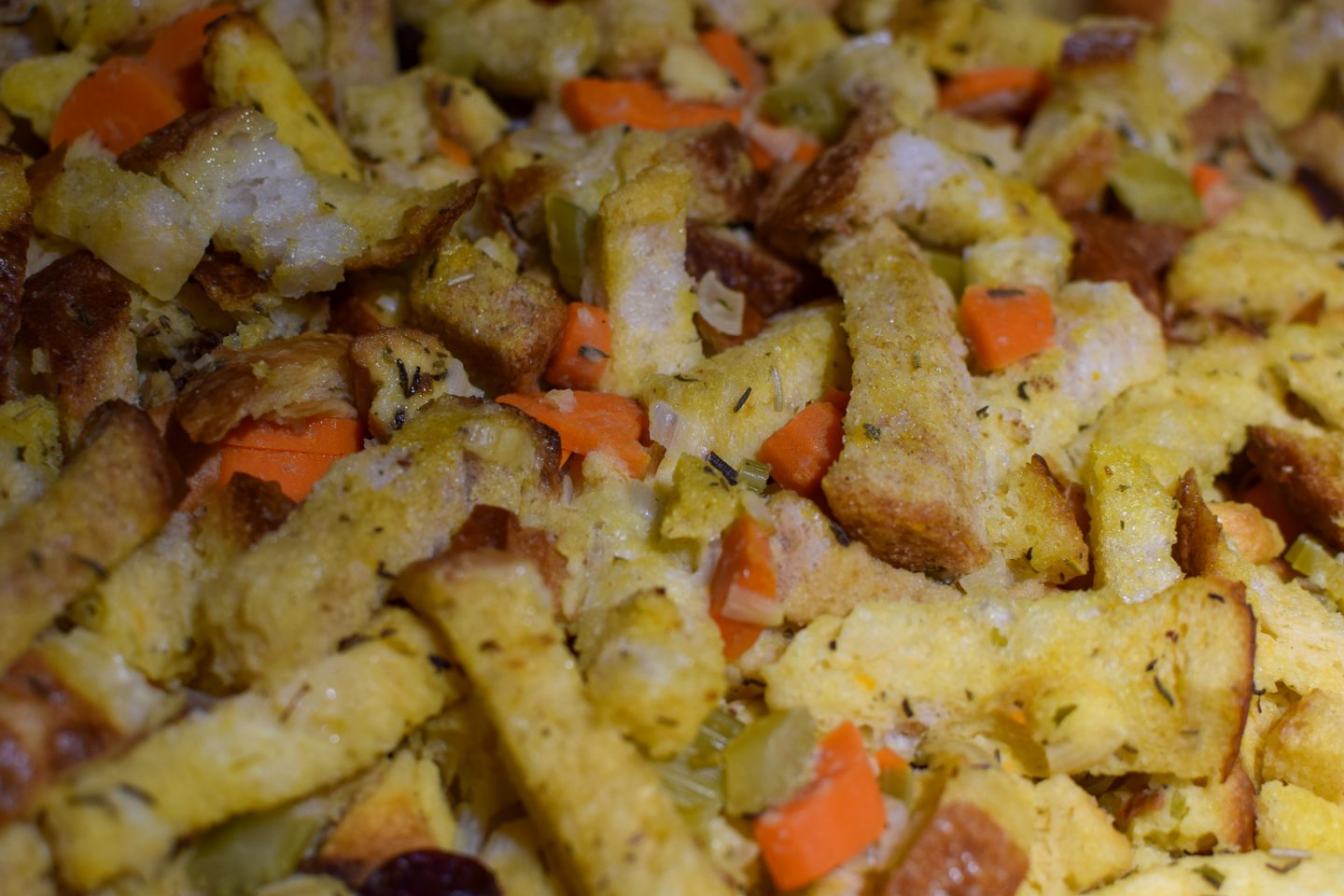 1 cup thinly sliced celery
Some shredded carrot
1/2 cup margarine
1/2 cup water – or 1 can kosher pareve chicken broth
1/4 tsp salt
1/4 tsp pepper
1 bag of dried bread, cut for stuffing (or dry your own)
Saute celery and carrot in margarine until soft but not brown. Add broth and seasoning. Stir to mix well. Pour over dry bread cubes and mix lightly. Turn into baking pan. Bake 350 uncovered 30 min until lightly toasted.
3. Football Game? Yes or No?
My team has never played on Thanksgiving, so no.
4. White Meat or Dark Meat?
I prefer dark.
5. Do you call it stuffing or dressing?
Stuffing.
6. Three Things You Are Thankful For:
My family
Our health
Like-minded friends
7. Pumpkin, Apple, or Pecan Pie?
We usually make pumpkin (with chocolate chips) and apple (my favorite). My mother-in-law makes (or buys?) pecan, but we haven't been there in a few years now.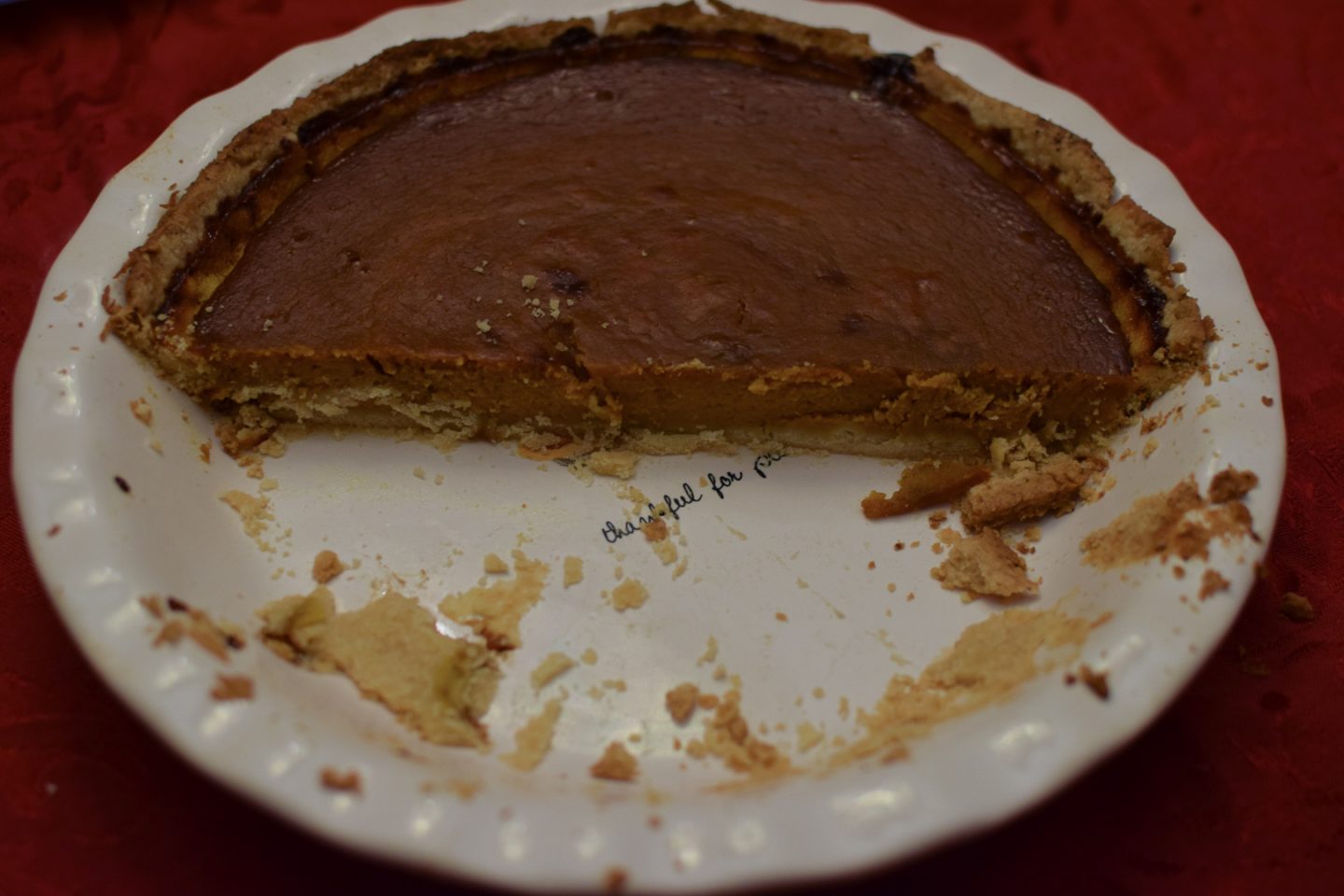 8. If you celebrate Christmas…
I don't celebrate Christmas. I appreciate the first half of this question. It makes me sad that everyone assumes everyone celebrates Christmas!
9. Black Friday Shopper?
I love online shopping and sales. I used to like to go to the mall on Black Friday with my mom!
10. Do you sit at the table for Thanksgiving dinner or dine casually?
We sit at the table and even pull out the china!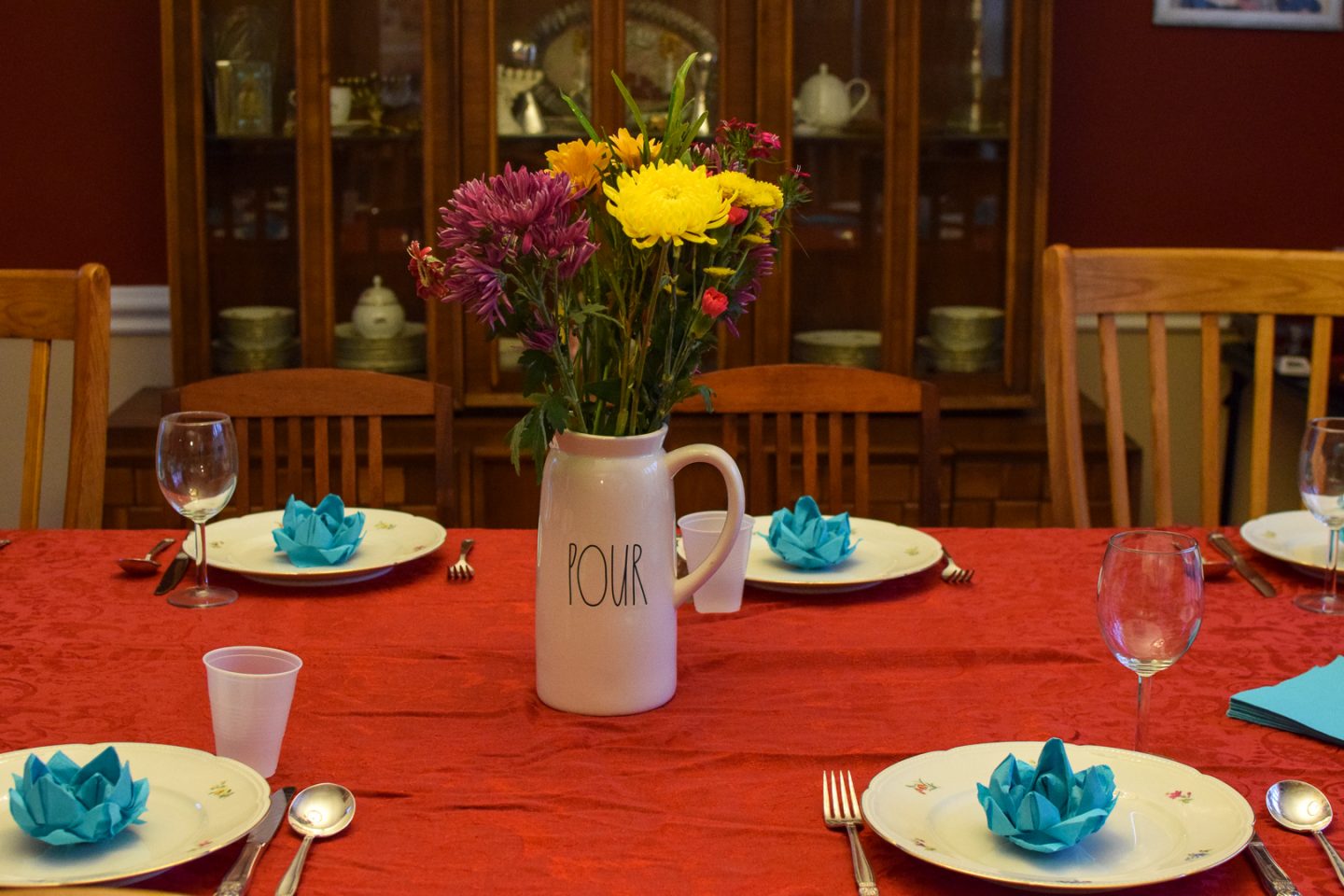 ---
It's the last day of the month, so that means it's time for the Local Tourist Link Up, where we share any local adventures we have experienced recently. Feel free to link up with Lauren and me here!
Save our image and share it in your blog post so others can find the link-up!
You are invited to the Inlinkz link party!
Do you know what you're doing yet for Thanksgiving?