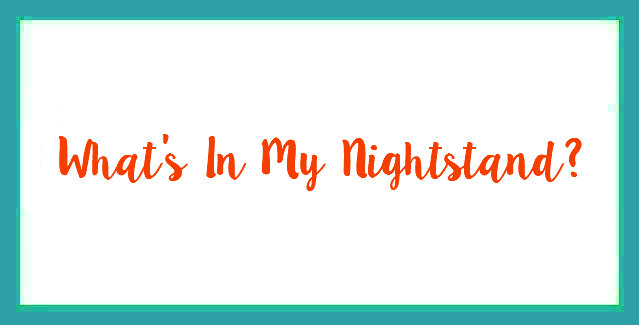 Today I'm linking up with Ashley and Adrienne to share a peek into my nightstand. Actually, I just realized the theme is end table, and I have end tables in my living room, but I thought we were talking about nightstands, so that's what I'm sharing! While my nightstand used to be covered with books, now I have way too many to store there, and I put them away when I'm done too! As for the inside, I think I could make better use of these drawers!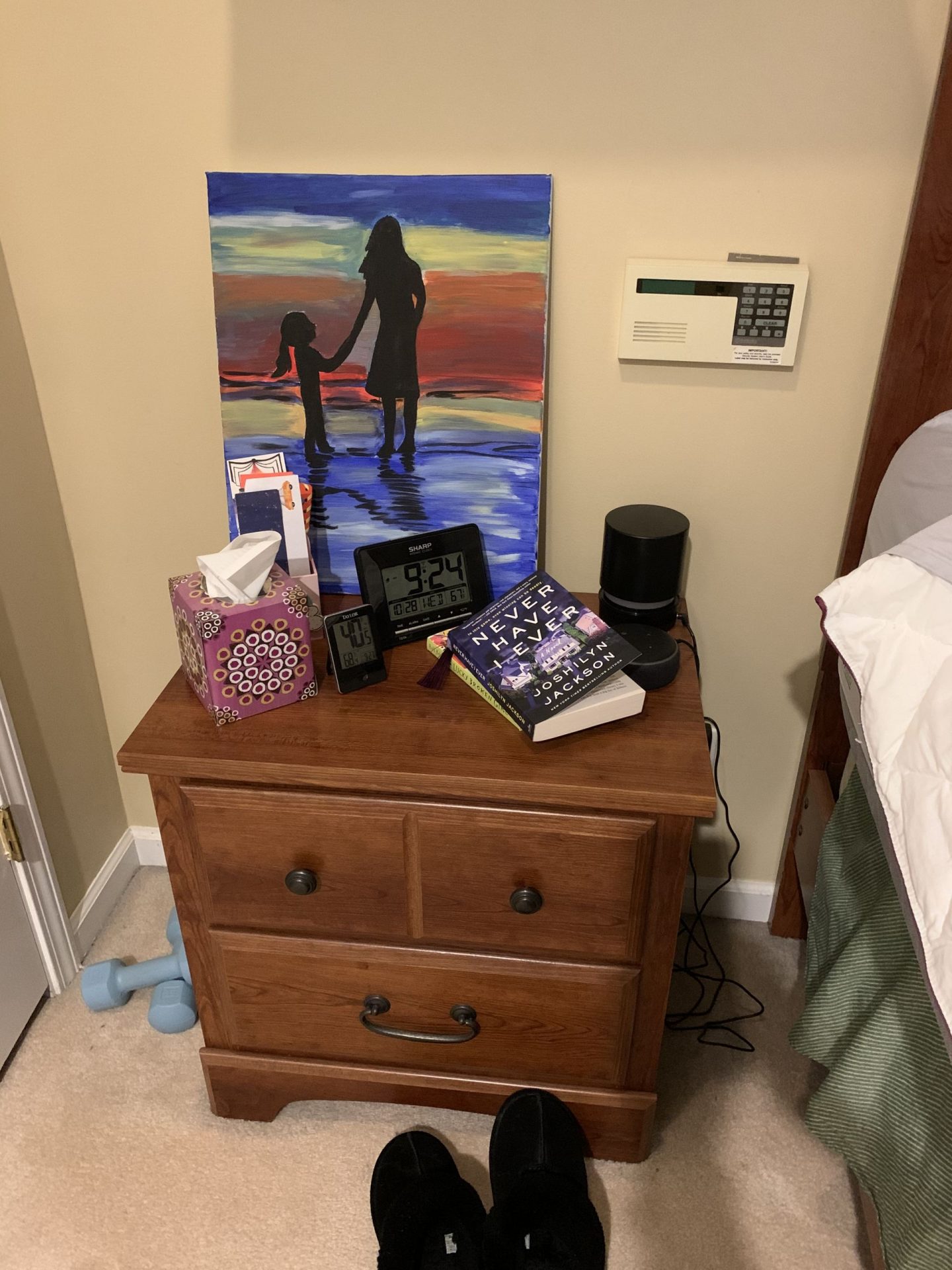 Here it is. On the top, I have a tissue box, a little pencil box that has bookmarks in it, my indoor / outdoor thermometer, my clock, my current read (plus one extra I haven't put away), my Alexa, and my lamp.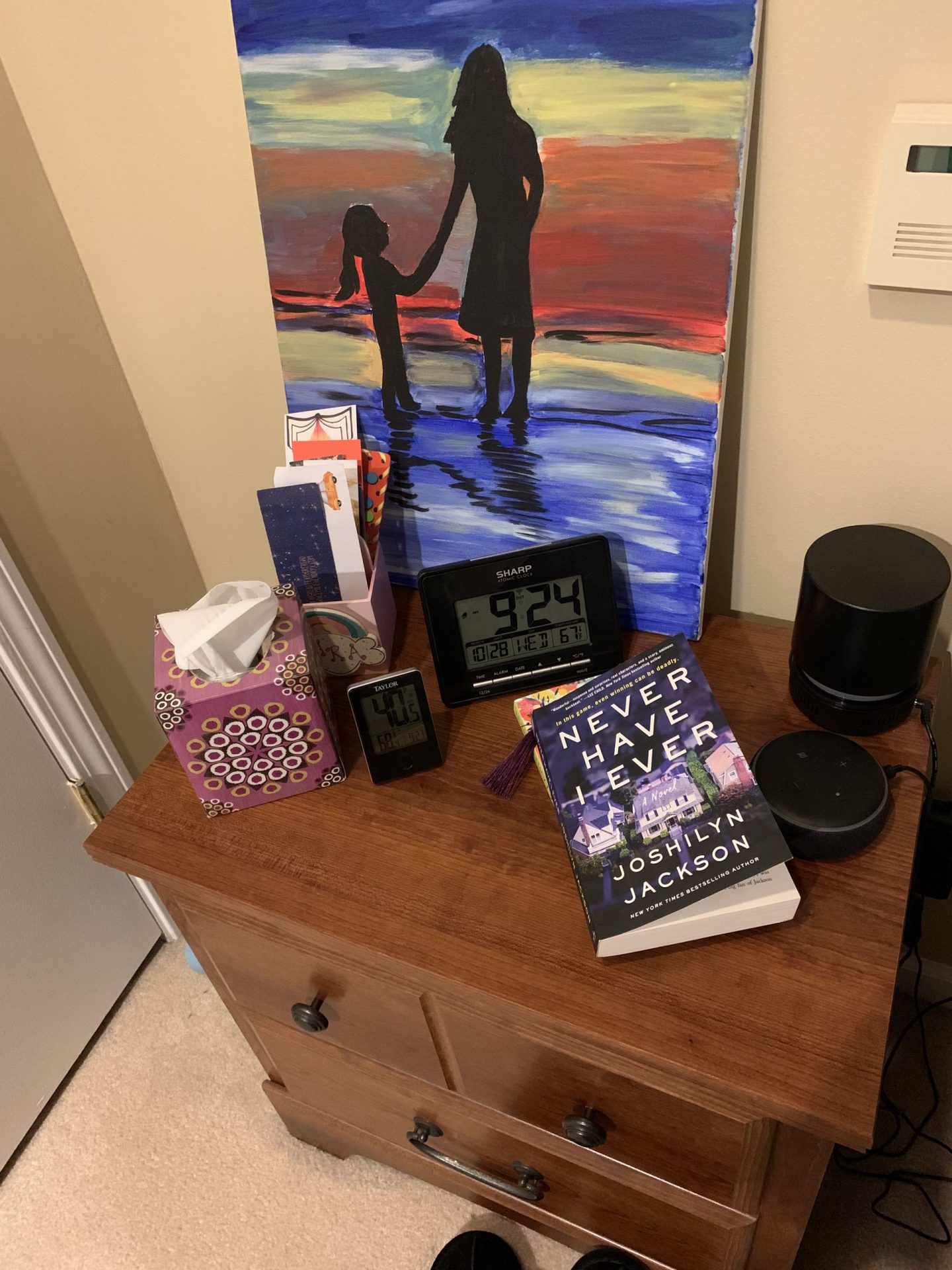 You can also see a painting I made in one of those paint classes.
Inside my drawers, I have lots of stationary that I never use. The stationary I do use at times is in my office. So why is this stationary in these drawers? I don't know.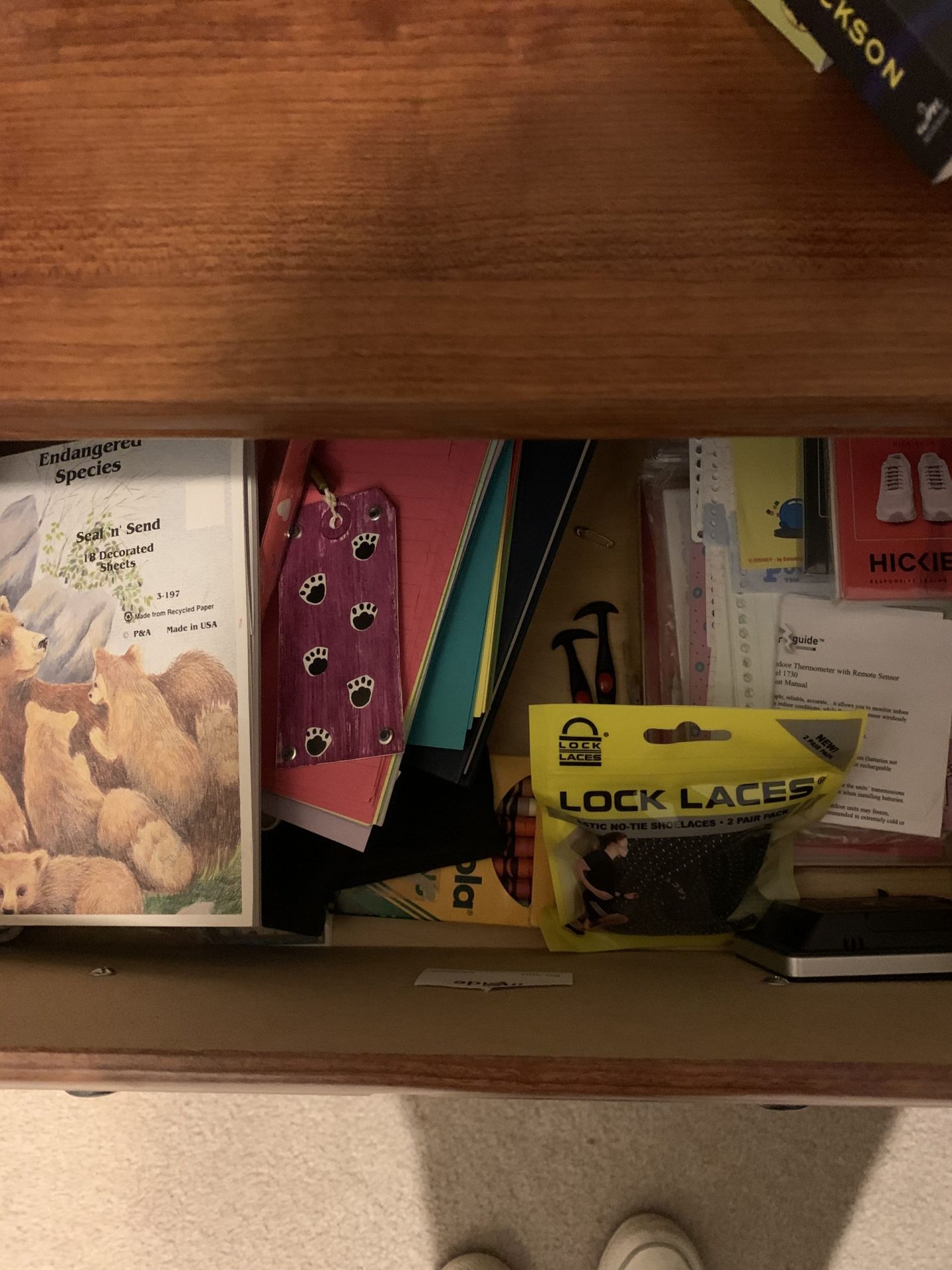 I remember hearing that someone keeps their pajamas in their nightstand drawers and that sounds like a good idea to me.
What do you keep in or on your nightstand?