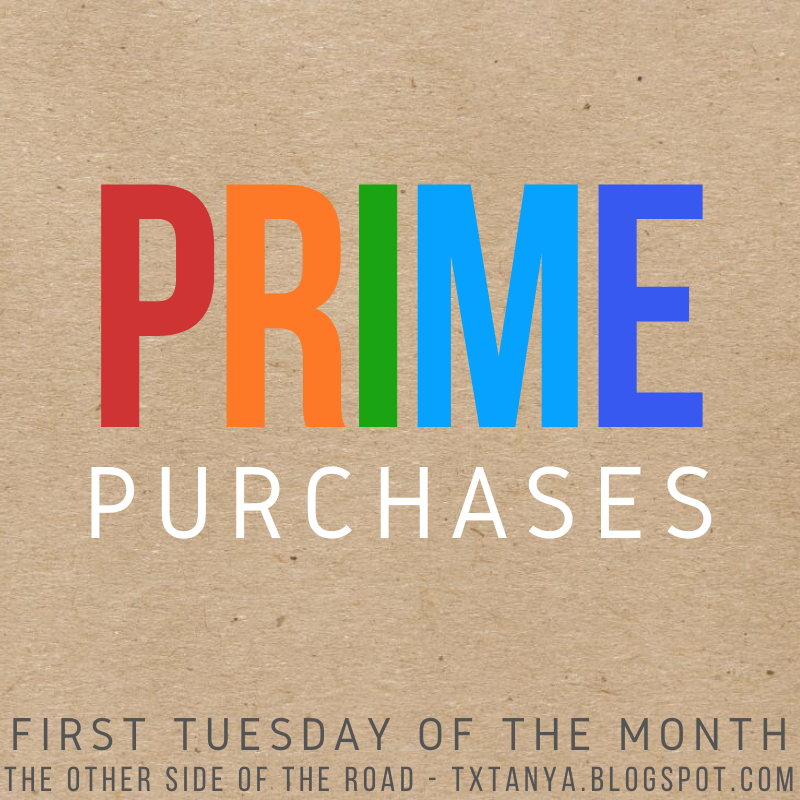 This month I'm once again linking up with Tanya to share what I've been purchasing via Amazon. These links are affiliate links, which means that if you click them and make a purchase, I may receive a small incentive.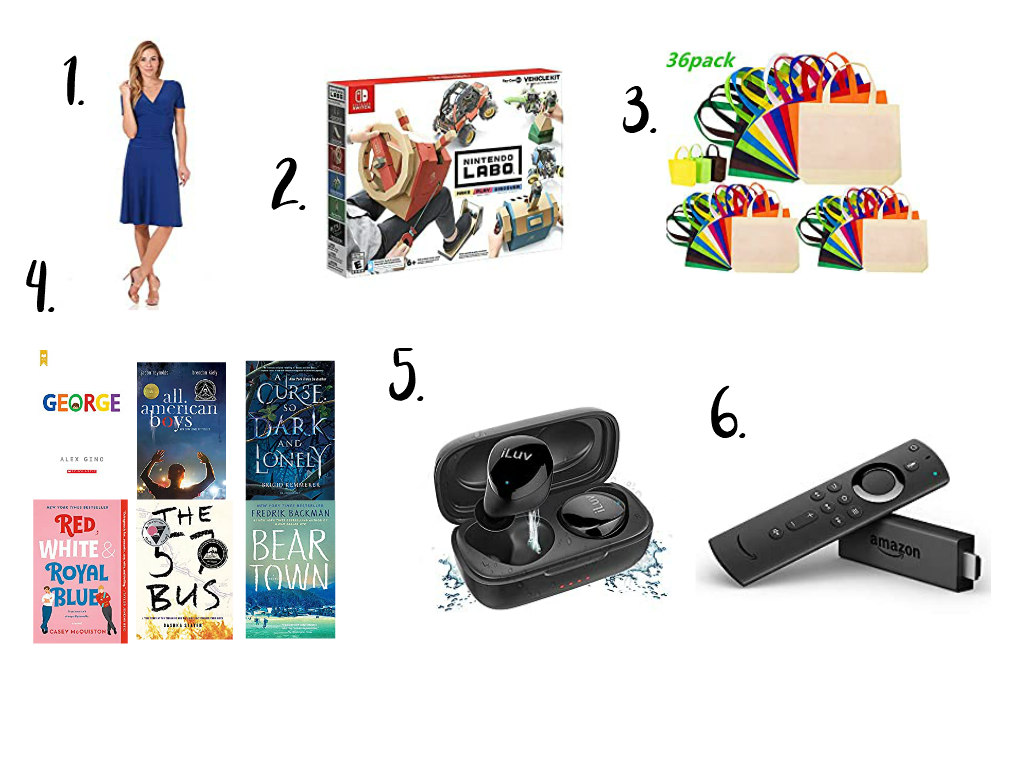 1. Rekucci Women's Slimming Dress in Blue Paisley – I can't seem to save the correct picture, but I got this dress in Blue Paisley for Zachary's bar mitzvah. You can see me wearing it in this post. It comes in many colors in short, 3/4, and long sleeve versions. I originally found the dress via Tanya!
2. Nintendo Labo Toy-Con Vehicle Set for Switch – Dave spotted this on sale and we grabbed it on a whim for the boys / for Zachary's birthday. He was way more excited than I thought he'd be (you never know with him!) and it kept him occupied for awhile putting it together. It's pretty cool that you can create a steering wheel that connects and controls a game for the Nintendo Switch.
3. 36 pack of Gift Bags – We bought these to give out favors at Zachary's bar mitzvah.
4. Books – There was a buy two get one free sale and I chose 6 books for myself and the kids – George, All American Boys, A Curse So Dark and Lonely, Red, White, and Royal Blue, The 57 Bus, and Beartown.
5. iLuv Wireless Earbuds – Gabbie chose these and she says they work well.
6. Amazon Firestick – Zachary used some of his bar mitzvah gift cards to get a Firestick for our downstairs TV.
Have you ordered anything from Amazon lately?