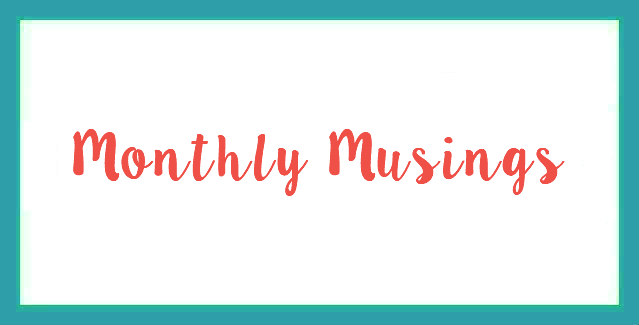 Today I'm linking up with Holly and Patty for their Monthly Musings series. This month's questions are all about spring and summer fashion.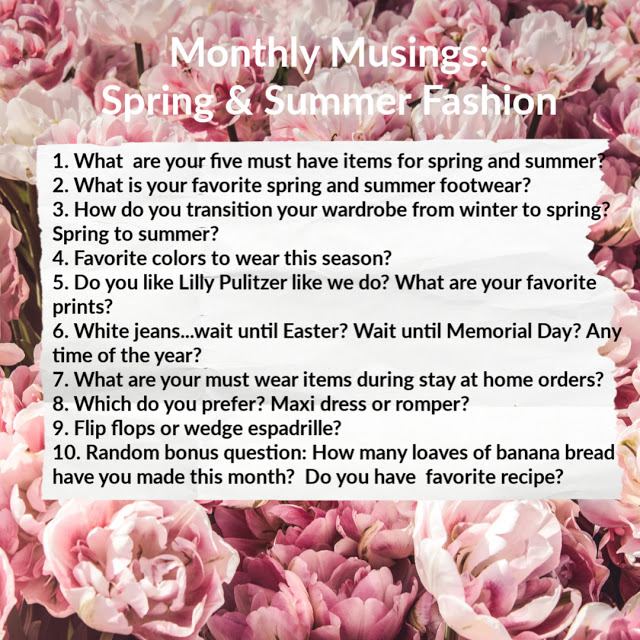 1. What are your five must have items for spring and summer?
Teva flip flops, a large bag for bringing things to the pool, graphic tees, sunglasses, denim shorts.
2. What is your favorite spring and summer footwear?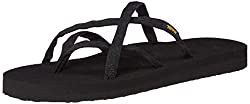 These. They come in a variety of colors and I always get a new pair every year!
3. How do you transition your wardrobe from winter to spring? Spring to summer?
Normally when I start wearing flip flops,, I don't stop till fall, but this year I'm feeling colder than normal. Plus, I rarely go out if not for a walk, so I mainly wear my sneakers! But I walk in flip flops too, so I guess that is my main seasonal change – and I go barefoot inn the house instead of wearing slippers! As far as my actual clothes, in the spring I wear t-shirts with my jeans and in the summer I start wearing shorts.
4. Favorite colors to wear this season?
Pink, teal.
5. Do you like Lily Pulitzer?
I like the prints but I've never owned any or worn any.
6. White jeans?
My white jeans are way too big on me now and I never found a new pair. I do have a pair of very light blue jeans and I will wear them any time.
7. What are your must wear items during the stay at home orders?
I am pretty much dressing as normal since I don't work, but I do find that I gravitate towards comfy clothes!
8. Maxi dress or romper?
I guess maxi dress, but I'm too short for most of them. I have never worn a romper either.
9. Flip flops or wedge espadrille?
Flip flops.
10. Random bonus question: How many loaves of banana bread have you made this month? Do you have a favorite recipe?
None, and nope. I may have made banana bread in the past, but if so I don't remember and it was over a decade ago!
What are you wearing today?