Today I am excited to be featuring the book The List of Things That Will Not Change by Rebecca Stead on the Blog Tour hosted by Rockstar Book Tours! I am sharing my review of the book, as well as a giveaway, so be sure to read on. This post contains affiliate links, so if you use them and make a purchase, I may receive a small commission.
About The Book: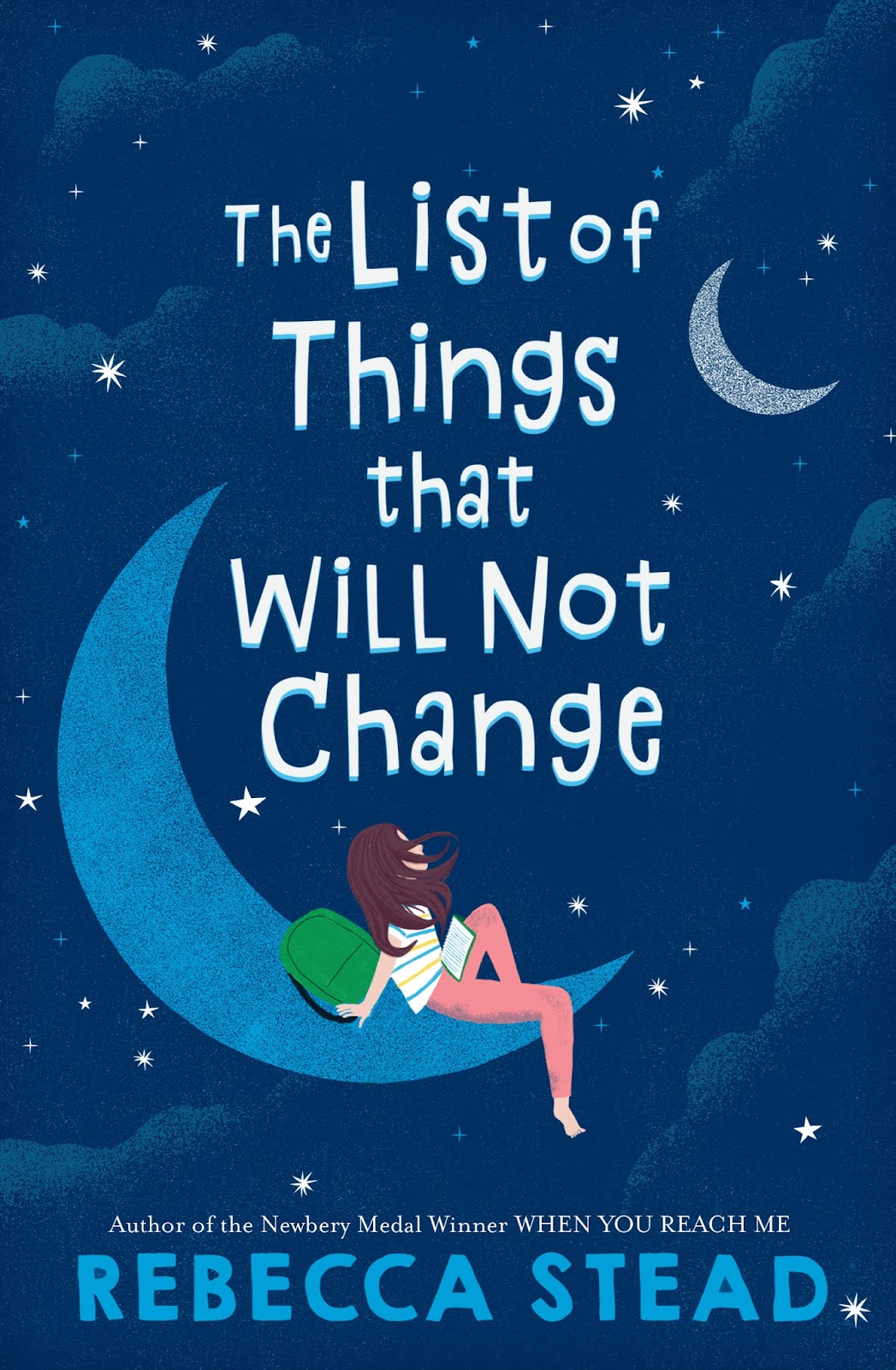 Title: The List of Things That Will Not Change
Author: Rebecca Stead
Genre: Middle Grade
Publisher: Wendy Lamb Books, 4/7/2020
Source: Rockstar Book Tours
Find it: Goodreads, Amazon, Kindle, Audible, B&N, iBooks, Kobo,TBD, Bookshop.org
Book Description:
After her parents' divorce, Bea's life became different in many ways. But she can always look back at the list she keeps in her green notebook to remember the things that will stay the same. The first and most important: Mom and Dad will always love Bea, and each other.
When Dad tells Bea that he and his boyfriend,Jesse, are getting married, Bea is thrilled. Bea loves Jesse, and when he and Dad get married, she'll finally (finally!) have what she's always wanted–a sister. Even though she's never met Jesse's daughter, Sonia, Bea is sure that they'll be "just like sisters anywhere."
As the wedding day approaches, Bea will learn that making a new family brings questions, surprises, and joy.
Praise for The List of Things That Will Not Change
"An absolute original . . . a story that kids will love." —R. J. Palacio, bestselling author of Wonder
"No author writing today observes young lives with more clarity, tenderness, and grace than the one and only Rebecca Stead." —Newbery Medalist Katherine Applegate, author of The One and Only Ivan
"Stead truly understands the inner life of kids." —Newbery Medalist Erin Entrada Kelly, author of Hello, Universe and You Go First
"From the moon, the wedding, and the cake, to Bea's mind, Rebecca has captured everything so completely, so beautifully. Truly a wonderful work." —Patricia Reilly Giff, author of the Newbery Honor winners Lily's Crossing and Pictures of Hollis Woods
"This is a story of love that enlarges, even though it is not always easy. We cheer for and are cheered by Bea's quiet triumphs because they are triumphs of the heart." —Gary D. Schmidt, author of The Wednesday Wars and Pay Attention, Carter Jones
"Rebecca Stead's writing is always infused with the tender minutiae of being alive, with the price we have to pay to be human. This book, along with its perfect title, is 'Typical Rebecca Stead.' And that's a heartfelt compliment." —Newbery Medalist Christopher Paul Curtis, author of The Watsons Go To Birmingham—1963 and Bud, Not Buddy
★ "Uplifting without sentimentality, timely not trendy, and utterly engaging." —Kirkus, starred review
★ "An emotional character journey from a middle-grade master." —Booklist, starred review
★ "An affecting story of significant middle grade change." —Publishers Weekly, starred review
★ "The angst and worries that middle grade readers experience are brought to life through Bea's authentic voice in this must-read title." —School Library Journal, starred review
★ "The strength of this novel lies in Stead's authentic, respectful, low-key approach to the emotional life of a ten-year-old as recalled from the perspective of her slightly older self." —The Horn Book, starred review
★ "Ultimately, Bea survives, thrives, and grows as love remains constant but her world gets bigger, and readers negotiating their own changing lives will relate to her challenge and applaud her triumph." — The Bulletin, starred review
Listen to an audio clip of the book:
About The Author: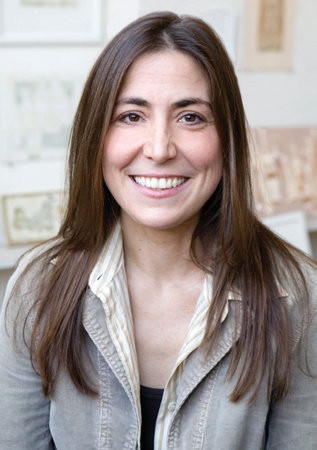 Rebecca Stead has written five novels for young people: WHEN YOU REACH ME (A New York Times bestseller and winner of the Newbery Medal and the Boston Globe/Horn Book Award for Fiction); LIAR & SPY (Winner of the Guardian Prize for Children's Fiction and a New York Times Book Review Notable Book for Children); FIRST LIGHT (a Junior Library Guild Selection and a New York Public Library Best Book for Teens); GOODBYE STRANGER (A New York Times Bestseller and New York Times Book Review Notable Book for Children); and, most recently, BOB (co-written by Wendy Mass). Rebecca lives in New York City with her family.
Website | Twitter | Instagram | Goodreads
My Review:
The List of Things That Will Not Change is a very sweet book about dealing with changes in life. Bea learns that her family may change but they will always love her. I loved the unique way that Bea's parents taught her that while some things change, others stay the same – by giving her a list of the things that won't change. I feel that this is a good way to help kids with all types of life changes.
Bea experiences many emotions including anger and anxiety and she sees a therapist who helps her with her emotions. I loved that seeing a therapist was normalized in this book.
Bea learns that her father is gay and will be marrying his boyfriend, Jesse. Bea is thrilled by the news, but some people don't appreciate this relationship and Bea learns about how the world may see her father differently than she does. The characters were all very real and relatable and this book will bring up good topics for families to discuss together.
Whether you enjoy middle grade books or have children who do, I recommend this one highly!
A favorite quote from this book is: "Life is like a trip. A very long one. And what matters most is the people you travel with."
The List of Things That Will Not Change Giveaway:
Three lucky winners will receive a finished copy of the THE LIST OF THINGS THAT WILL NOT CHANGE, US Only.
Blog Tour Schedule:
Week One:
Week Two:
Week Three:
Week Four:
I also read Rebecca Stead's book When You Reach Me recently and loved it as well! Have you read her books?