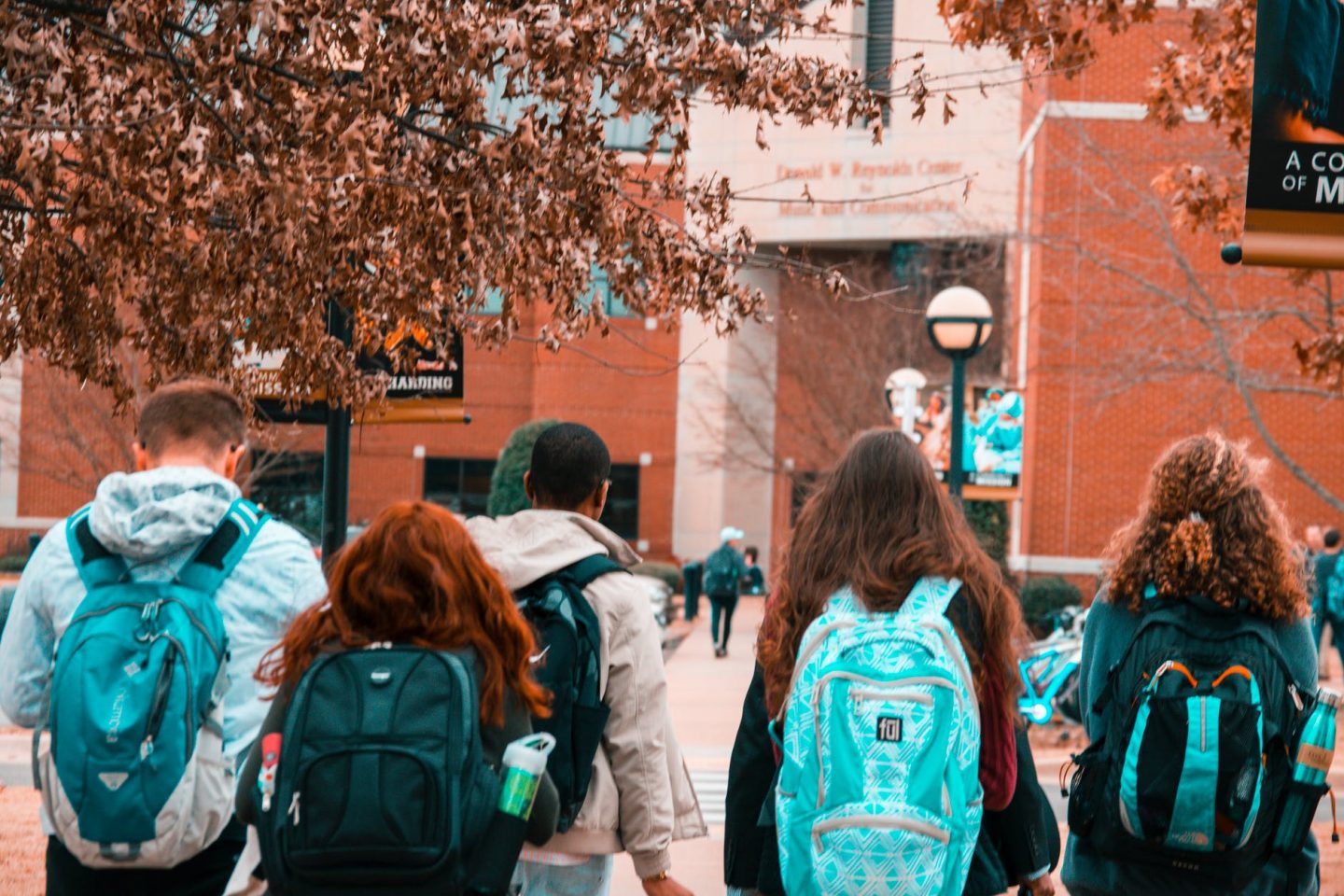 Going to college for the first time often feels daunting. Even if you're in a place you know, and even if you're truly excited to start studying for your degree, you will still have worries. You'll be away from home, possibly for the very first time, and that is usually the biggest concern. Other worries can revolve around how hard your course might be, and how you might make friends. This last point is one that you can easily overcome; making friends at school is important but relatively easy once you get started. Here are some tips.
Be Yourself
Although it may sound like a cliché to be told to be yourself, it will work well for you at college. It makes no difference where you attend college, there are always going to be people there who are just like you, and they can make perfect friends. If you pretend to be someone you're not, you won't find those people, and you'll start hanging out with people who will never get to know the real you, and who you don't particularly have a lot on common with.
The friendships that will truly stand the test of time are the ones based on mutual interests. That might be a hobby, it could be where you grew up, it might even be the course you are on. You can even start a conversation about how you applied for college and discuss the University of Delaware average GPA if it gets the conversation going. If you are always yourself then the friends you make will be good ones. If you pretend to be someone you're not, your friendships probably won't last very long, because you won't have much in common.
Join Clubs
There are always going to be lots of clubs at university, and plenty of interesting extra-curricular activities that you can take part in. This is where you can find lots of people who are going to be keen on the same activities as you are, and so the clubs can be a great place to find new friends. Join the clubs that you are most interested in and that you have the time for. Remember, there is no point in joining every single club—in fact, this is a bad idea. If you join every club, then there are sure to be some that just aren't interesting to you and that you won't enjoy. Plus, you just won't have time to do everything and still get good grades.
Think carefully about the club you might want to join. There will be some that match with your degree subject, and others that are completely the opposite. Do you want to try a new activity, or enhance your learning?
Talk To New People
By talking to new people, you are going to come across some that you like, and others that you don't. This can be nerve-wracking, but if you never speak to anyone, you'll never know who might be your new best friend.
Make a point of speaking to at least one new person every day. By the end of the first couple of weeks, you will have met at least 14 people, and that's a fantastic way to make friends quickly and easily.
---
This post was written by Bill Clark. Bill is a freelance journalist who specialises in writing about culture and the arts, however will write about anything that piques his interest including business, travel and lifestyle. He can be reached on Twitter @BilboClark01.