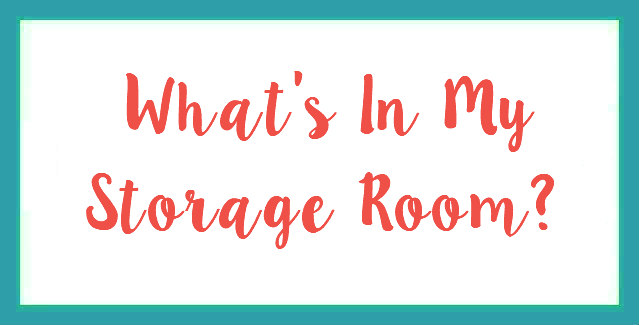 Today I'm linking up with Ashley and Adrienne to share a peek into my storage room. This time the actual topic is storage closet, and while I do have a closet in the guest room where I throw everything, it's much less embarrassing to share my storage room in my basement!
Last spring, our storage room flooded, so we had to get rid of a lot of things, including most of the baby related items that we don't need anymore. We had work done in the room to fix where the water was coming in and when I put things back, I did a pretty good job of keeping it organized, so now I can show you what I keep in my storage room in a few pictures. The shelves came with the house, and we had to cut them away from the wall when the work was done, but they are still there, which I appreciate!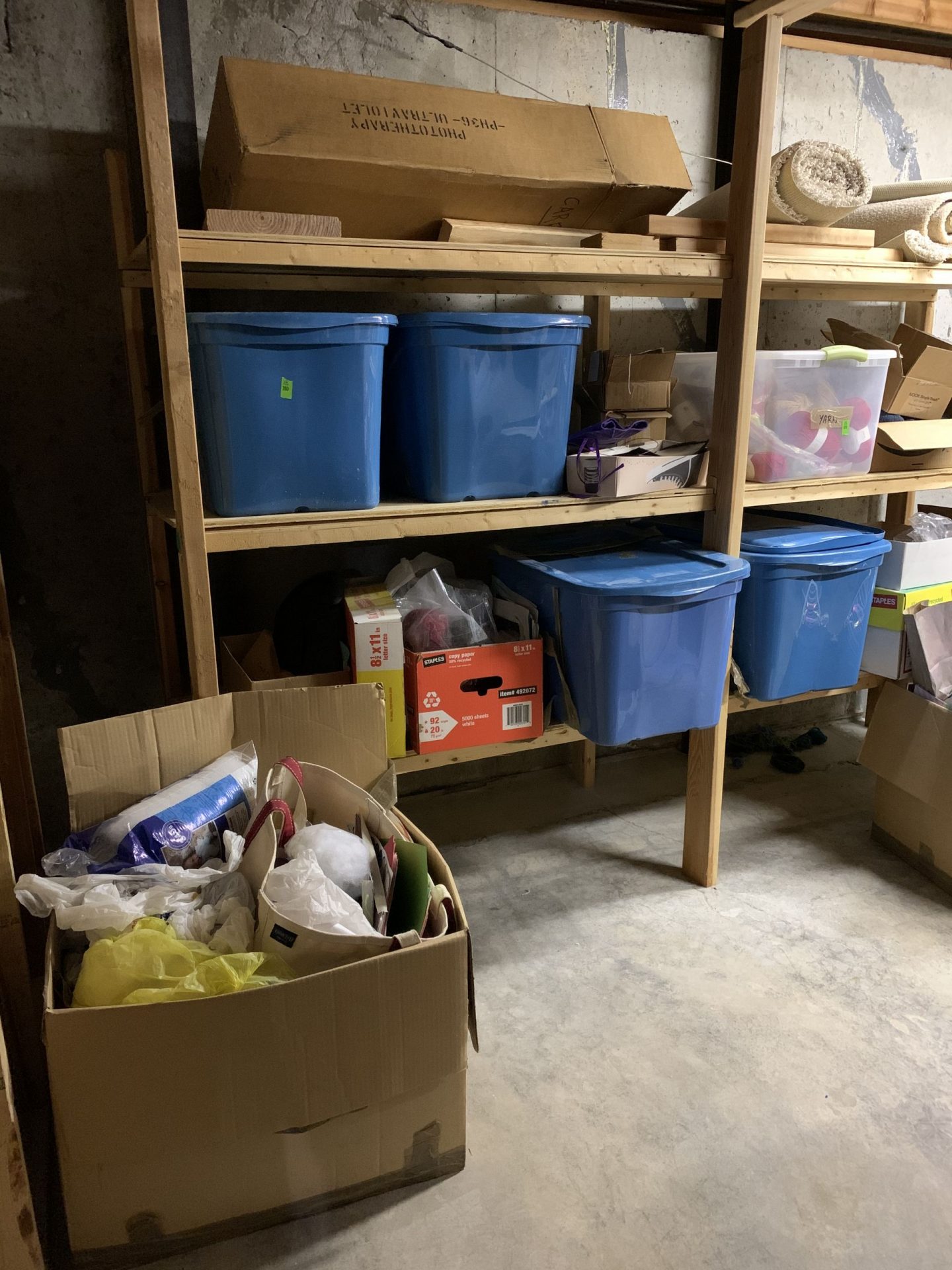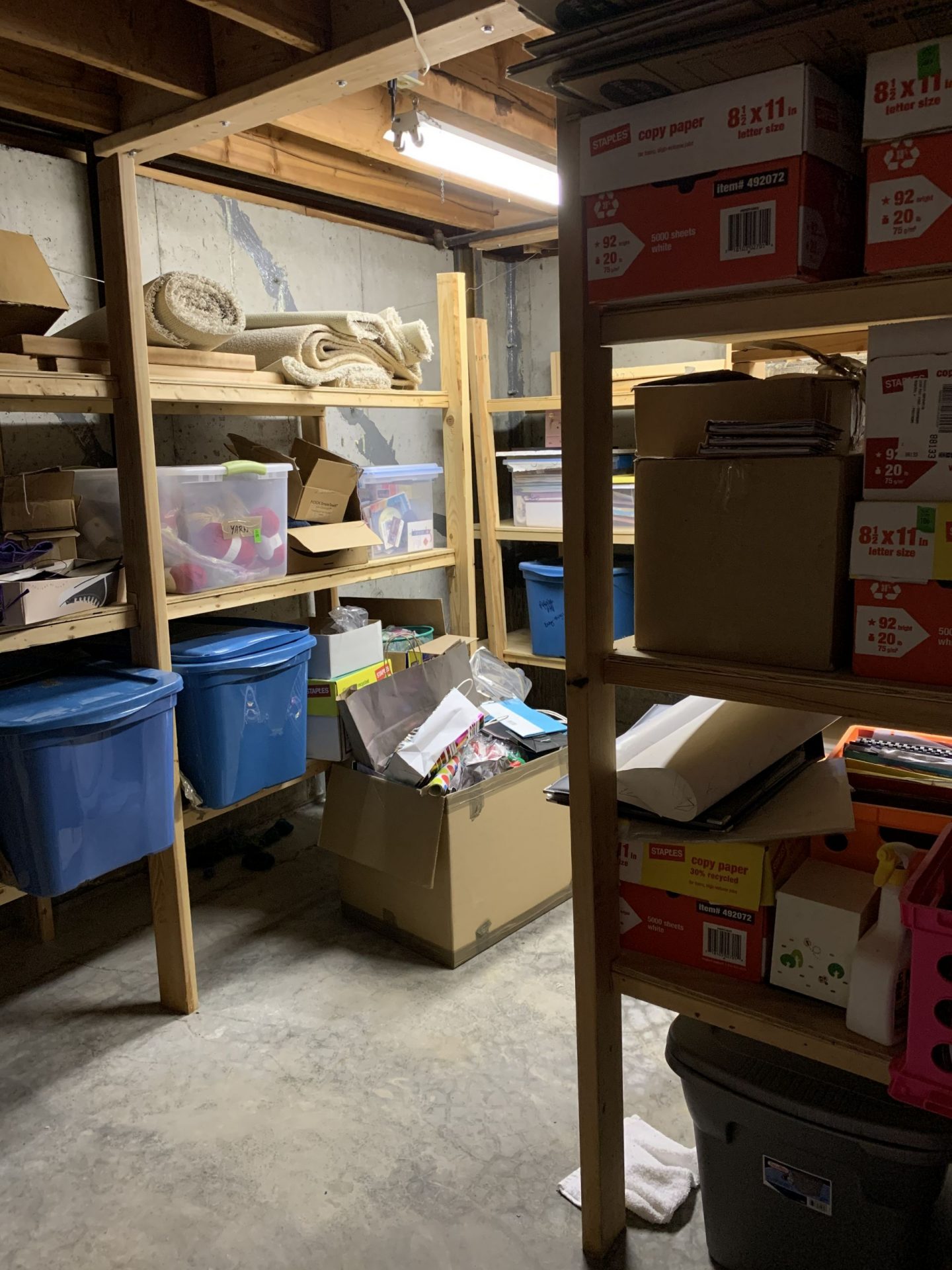 These bins (on the right wall) contain mostly yarn and other craft items.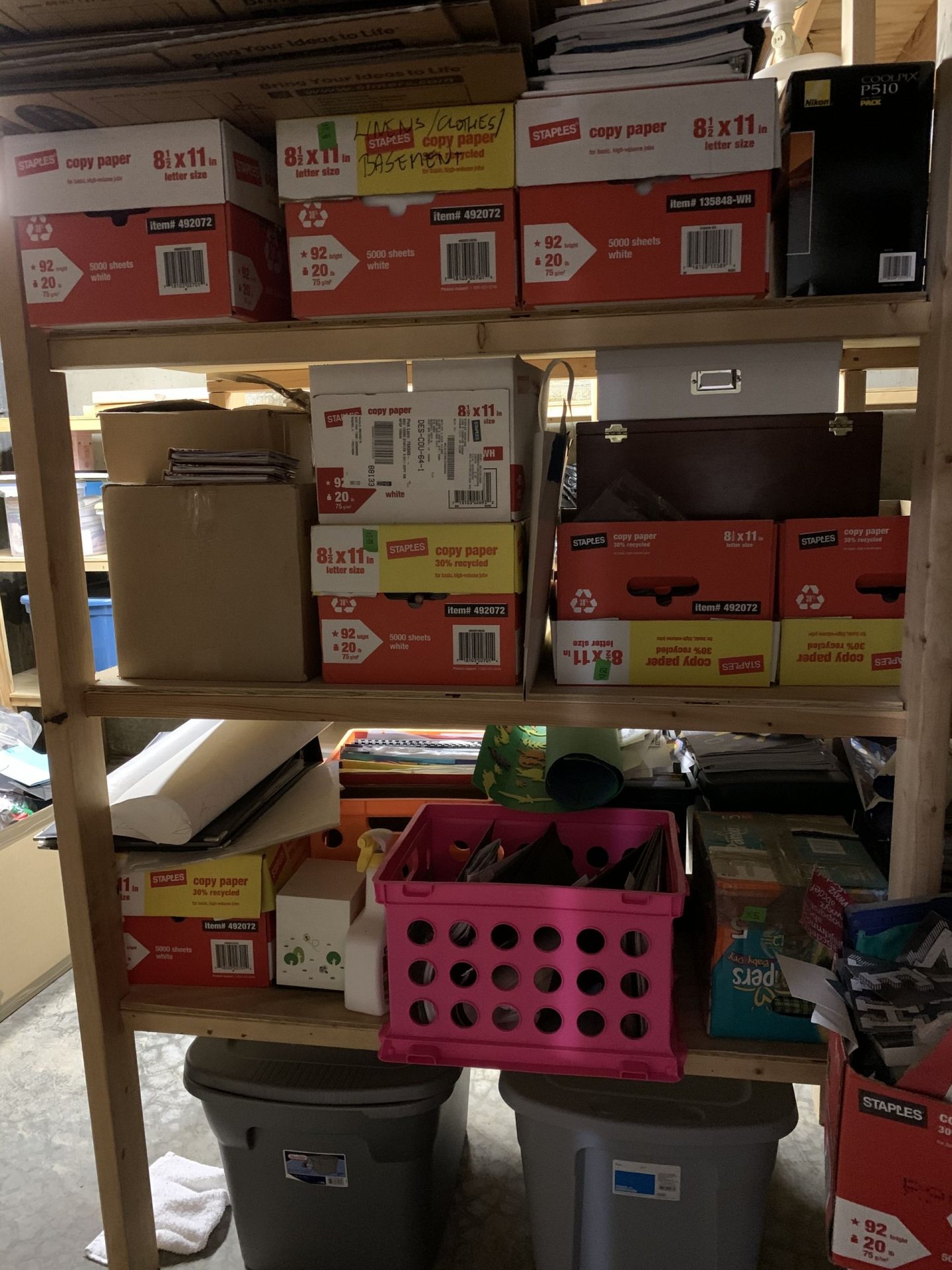 Middle shelves – These boxes are some of my old things as well as the kids' school work. The bins at the bottom are kids' books.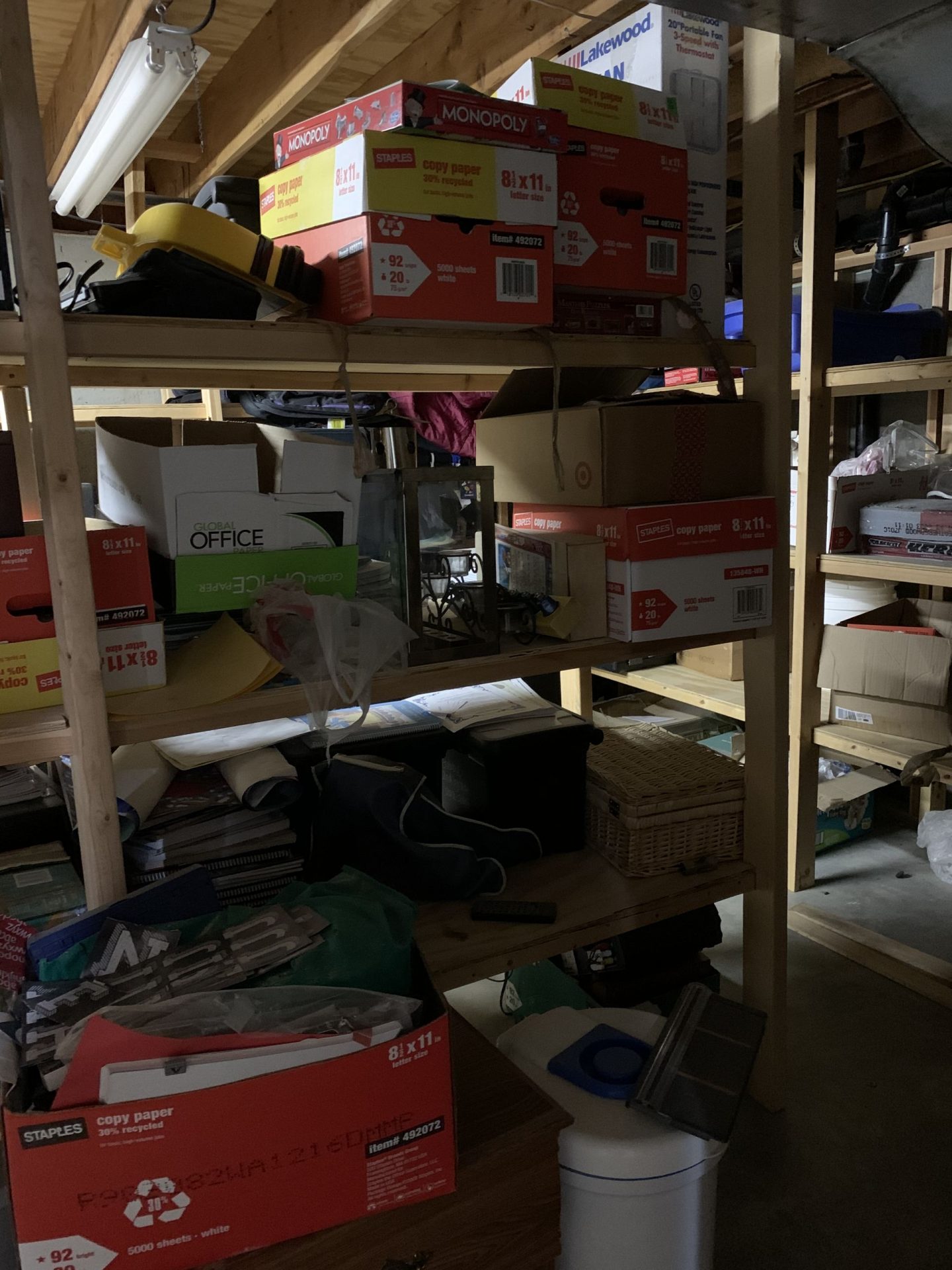 There are also some games and puzzles in the top boxes and holiday items in the middle.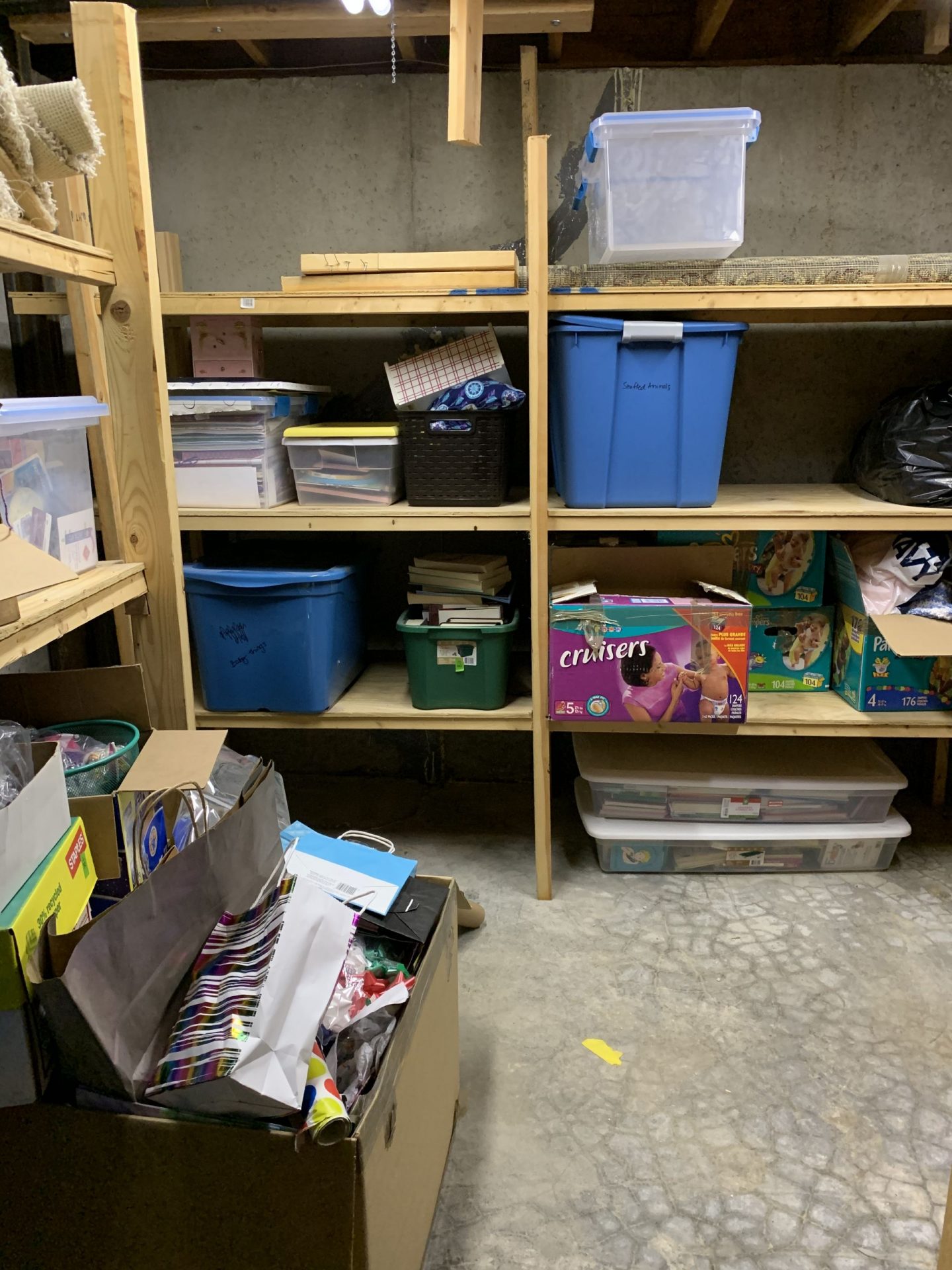 Back wall – these are mostly the kids' memory boxes. At the bottom are more kids' books.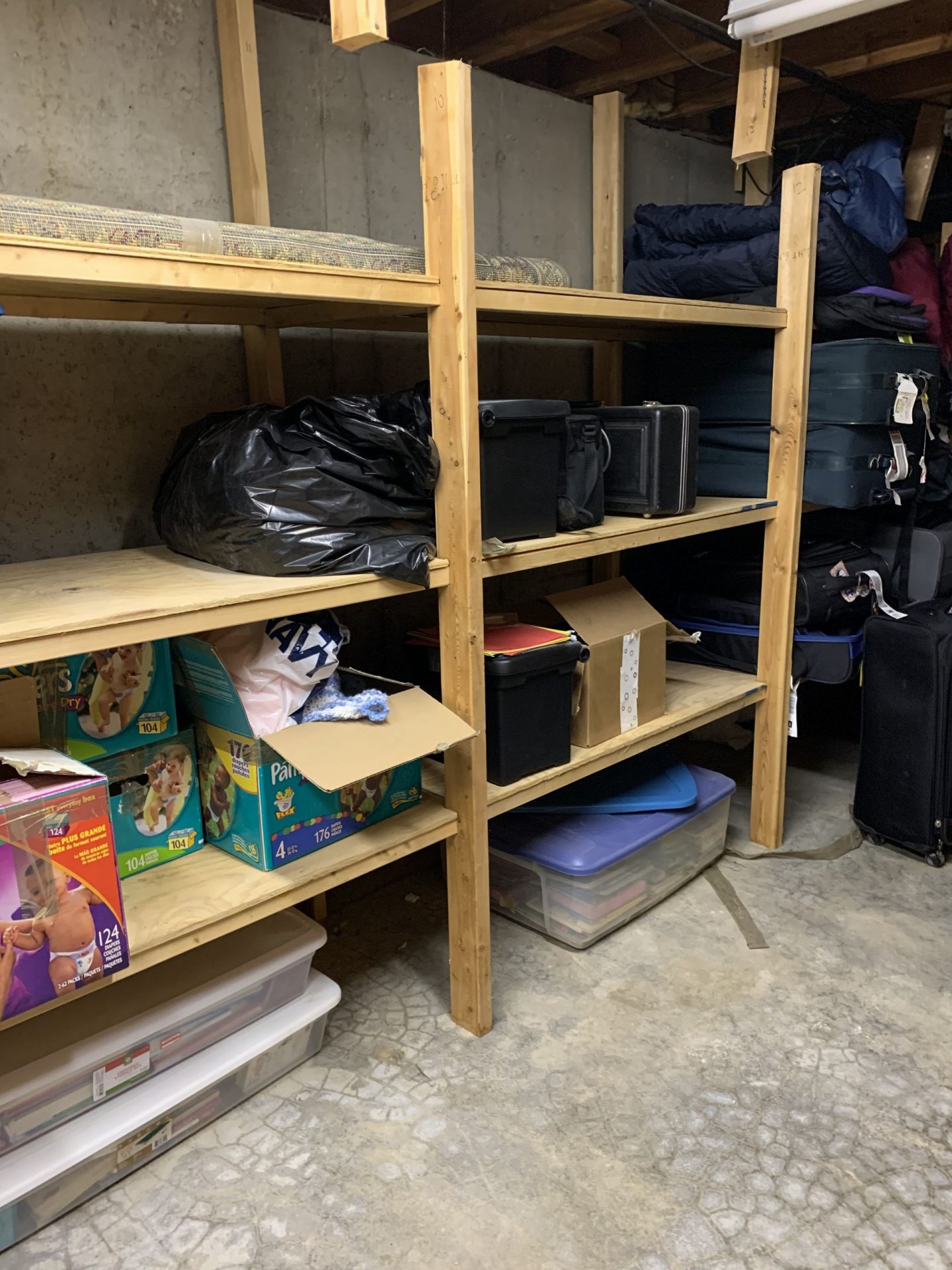 A lot of these shelves are empty now. There are some boxes with baby clothes in them.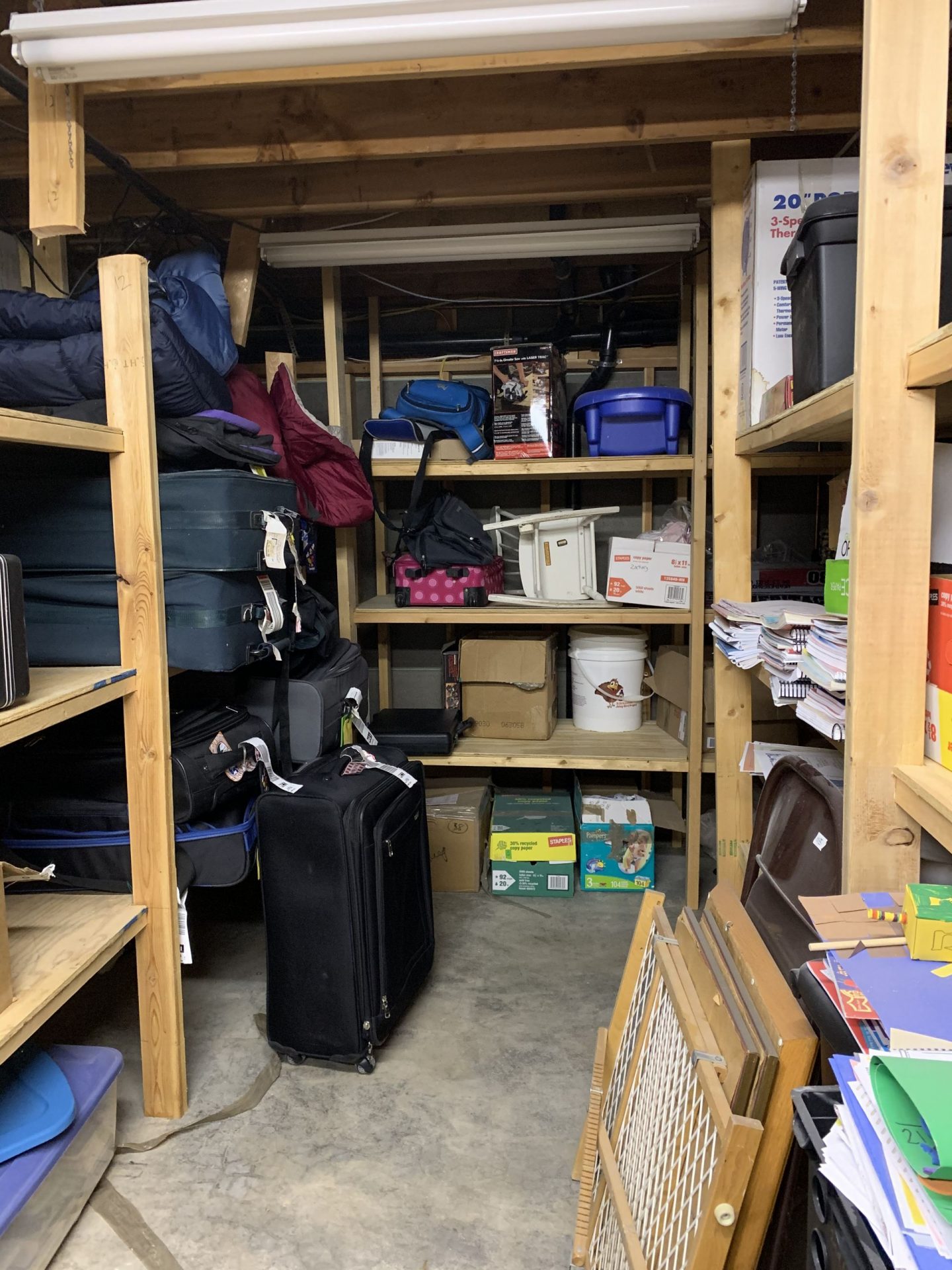 Our suitcases.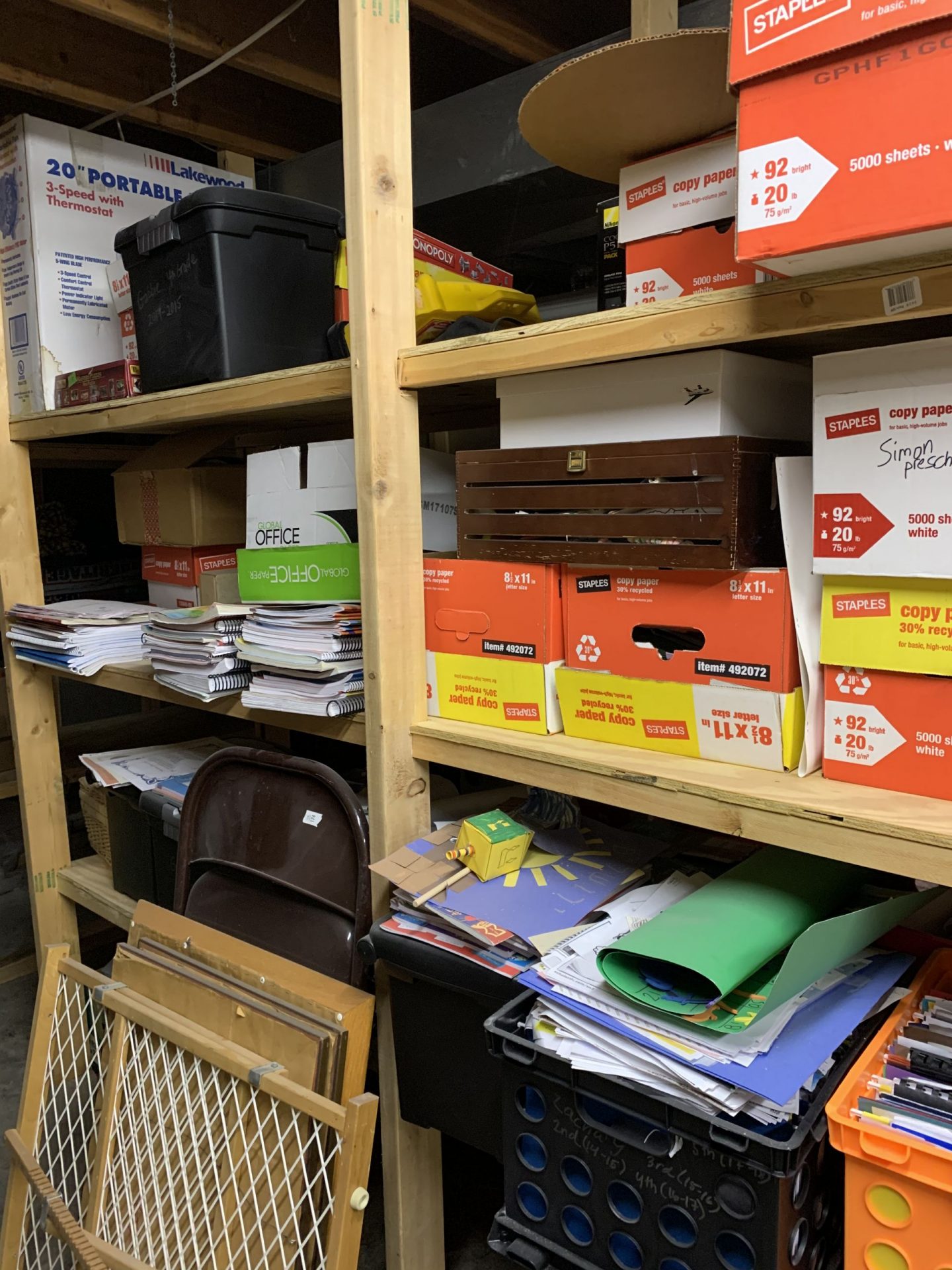 This is the other side of the middle shelf where the kids' school work is.
Do you have a storage closet or room?