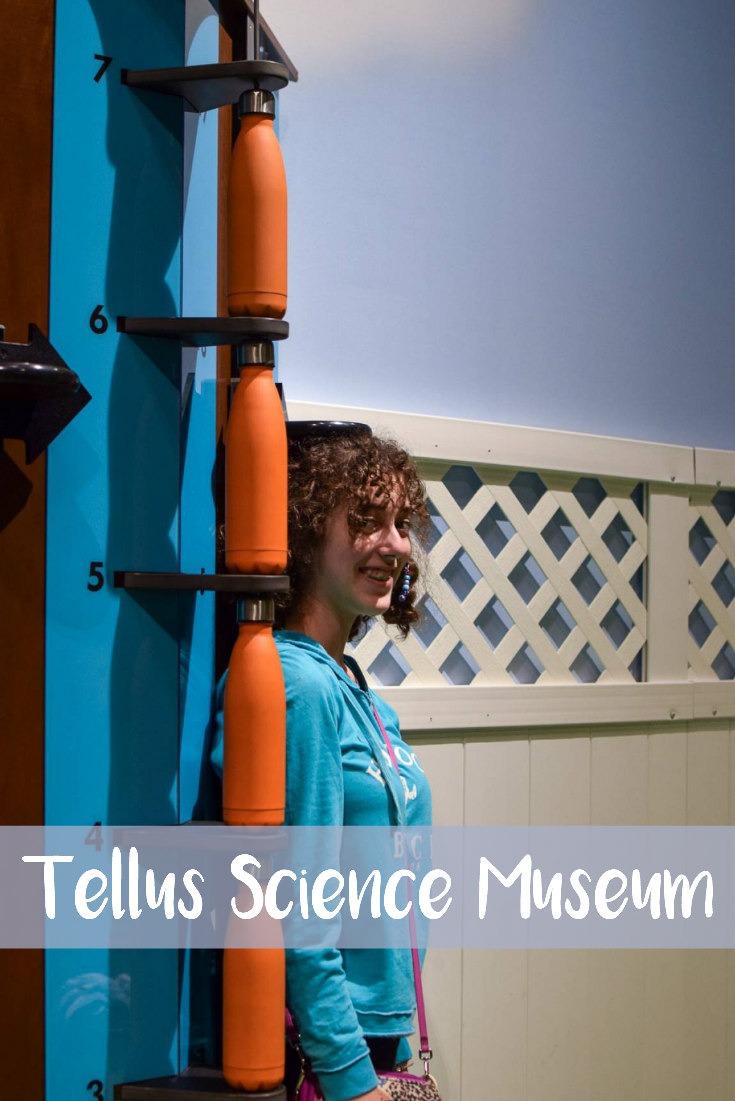 On our way home from Florida, we made a last minute decision to stop at another science museum that happened to be on our reciprocal membership pass. In fact, our decision was so last minute, that we had to backtrack a few miles to get there! It proved to be a worthwhile road trip stop and we spent about an hour exploring the Tellus Science Museum in Cartersville, GA.
I can't even tell you how much my kids love Teslas and Tesla chargers! So of course, there being chargers outside the museum was a big deal.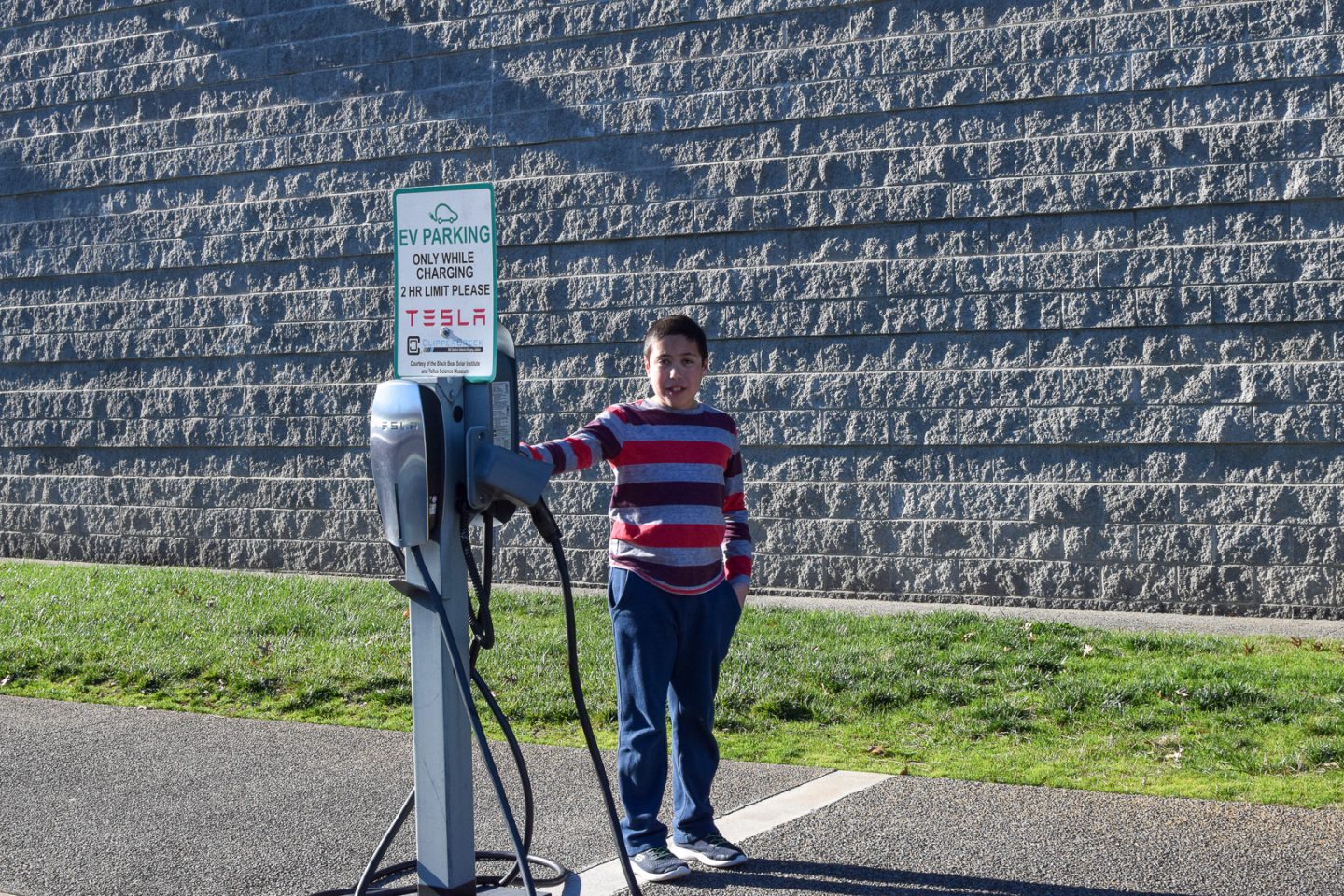 In the main entrance is this pendulum clock, we may have stood there for enough time to see a domino fall over!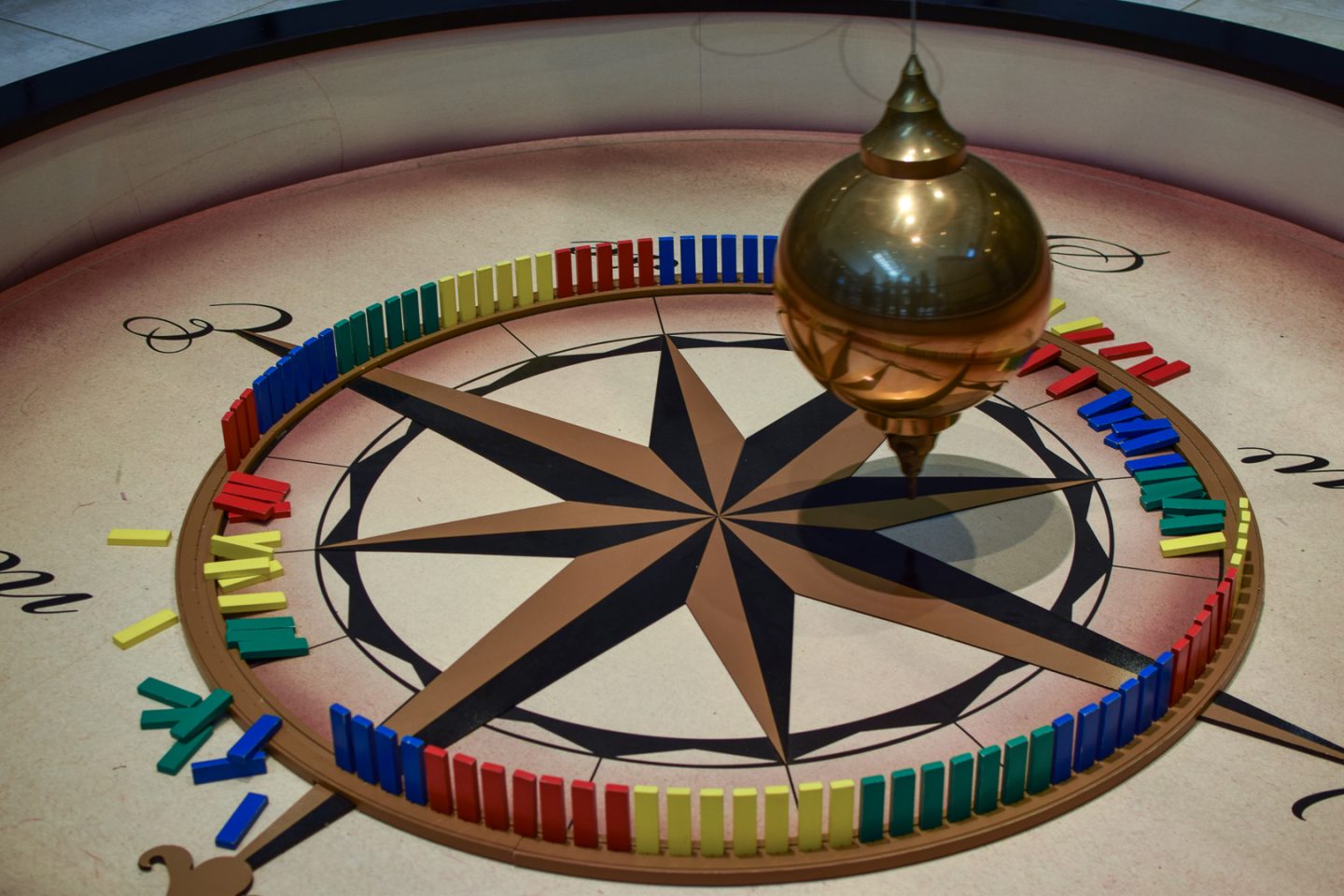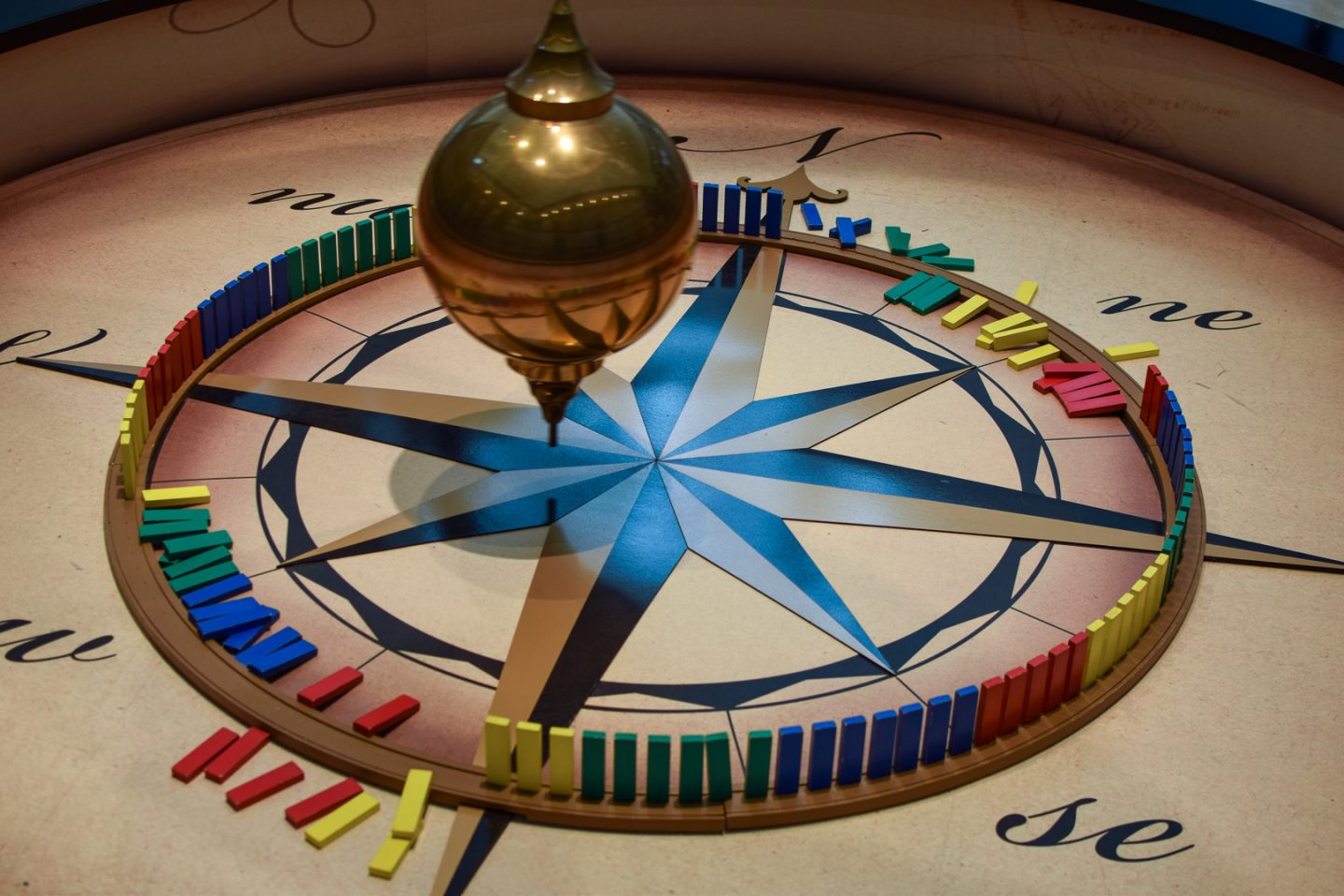 The museum is divided into four sections: Science in Motion, Fossil Gallery, Mineral Gallery, and My Big Backyard. We started with Science in Motion because we have car obsessed boys, and made our way around.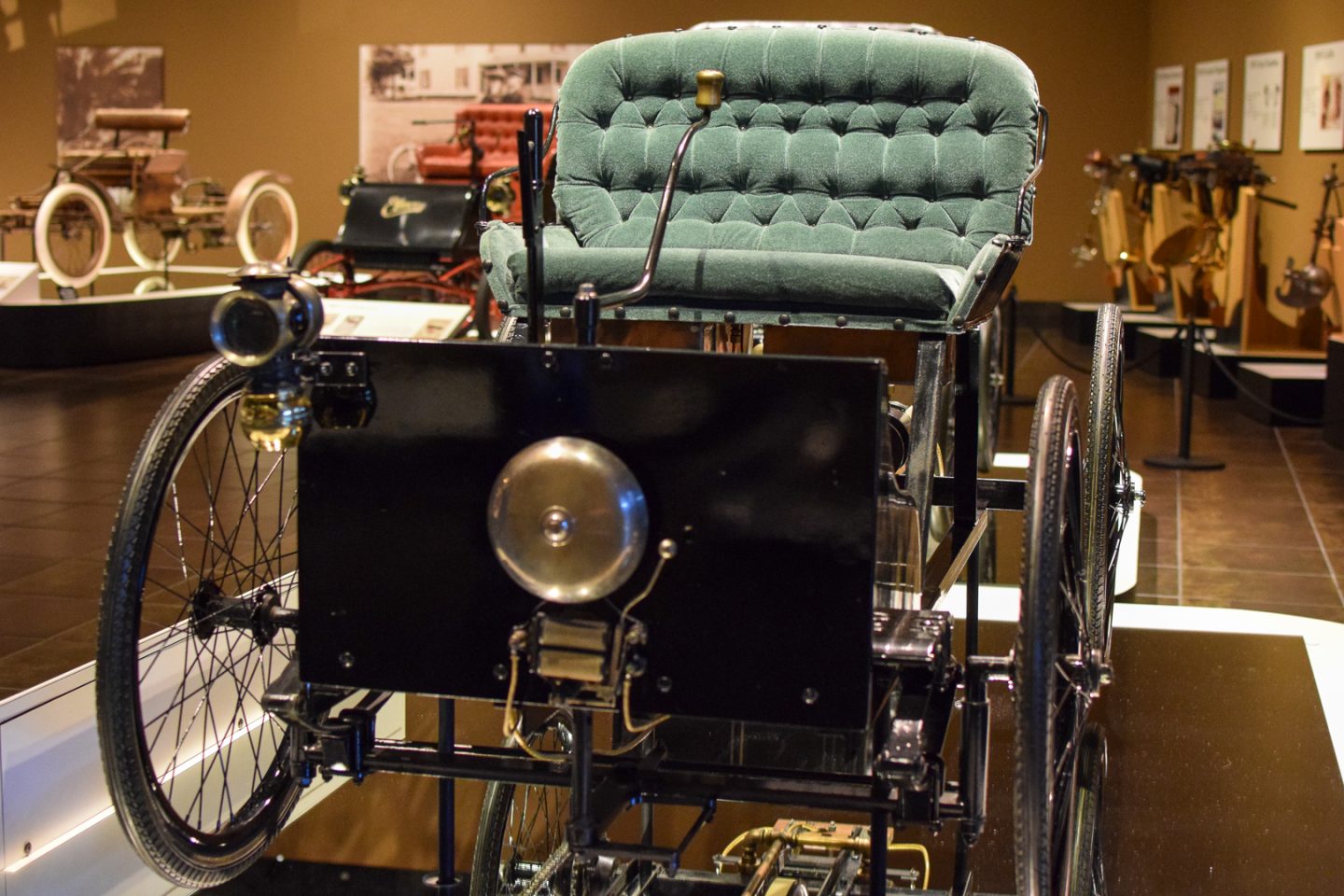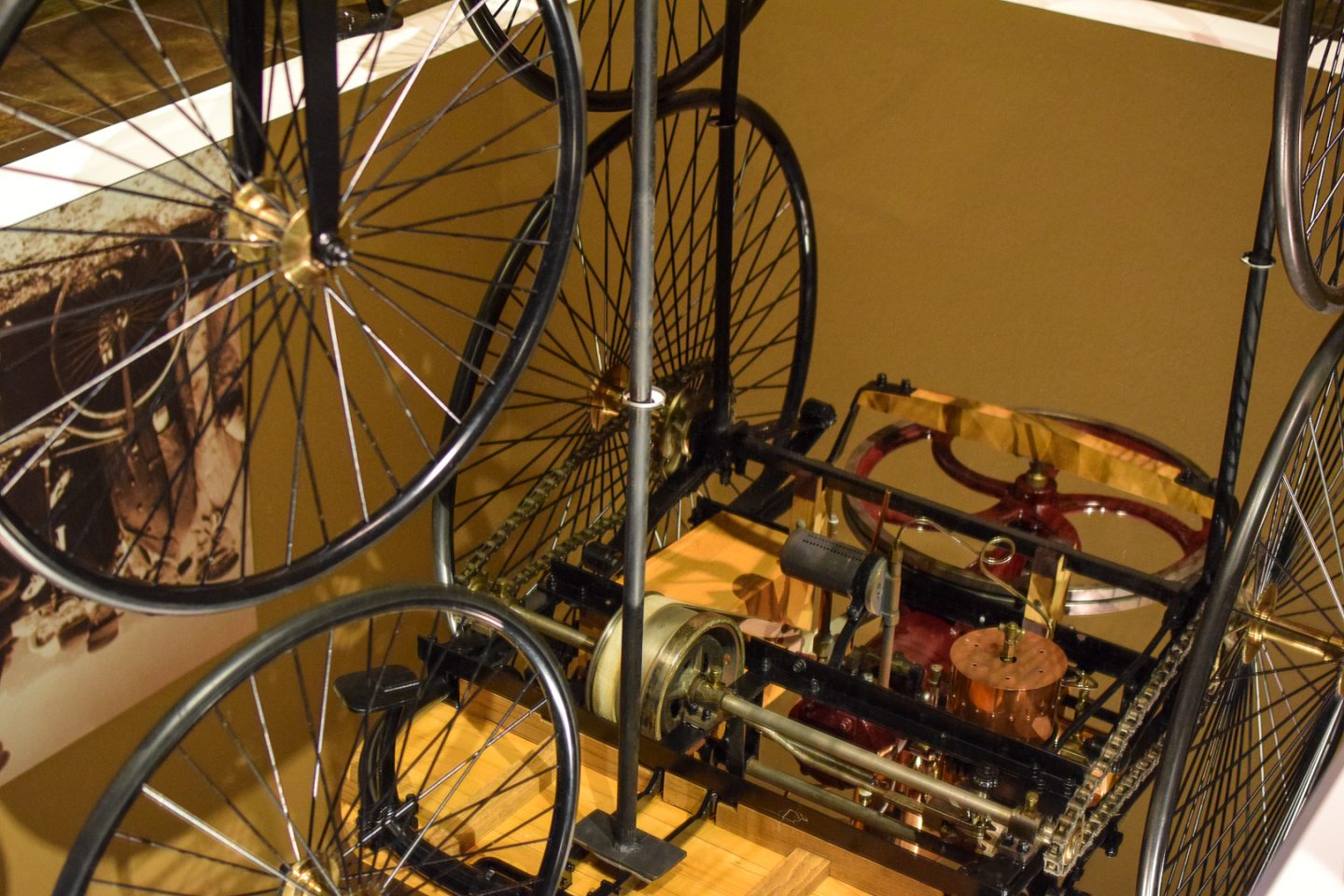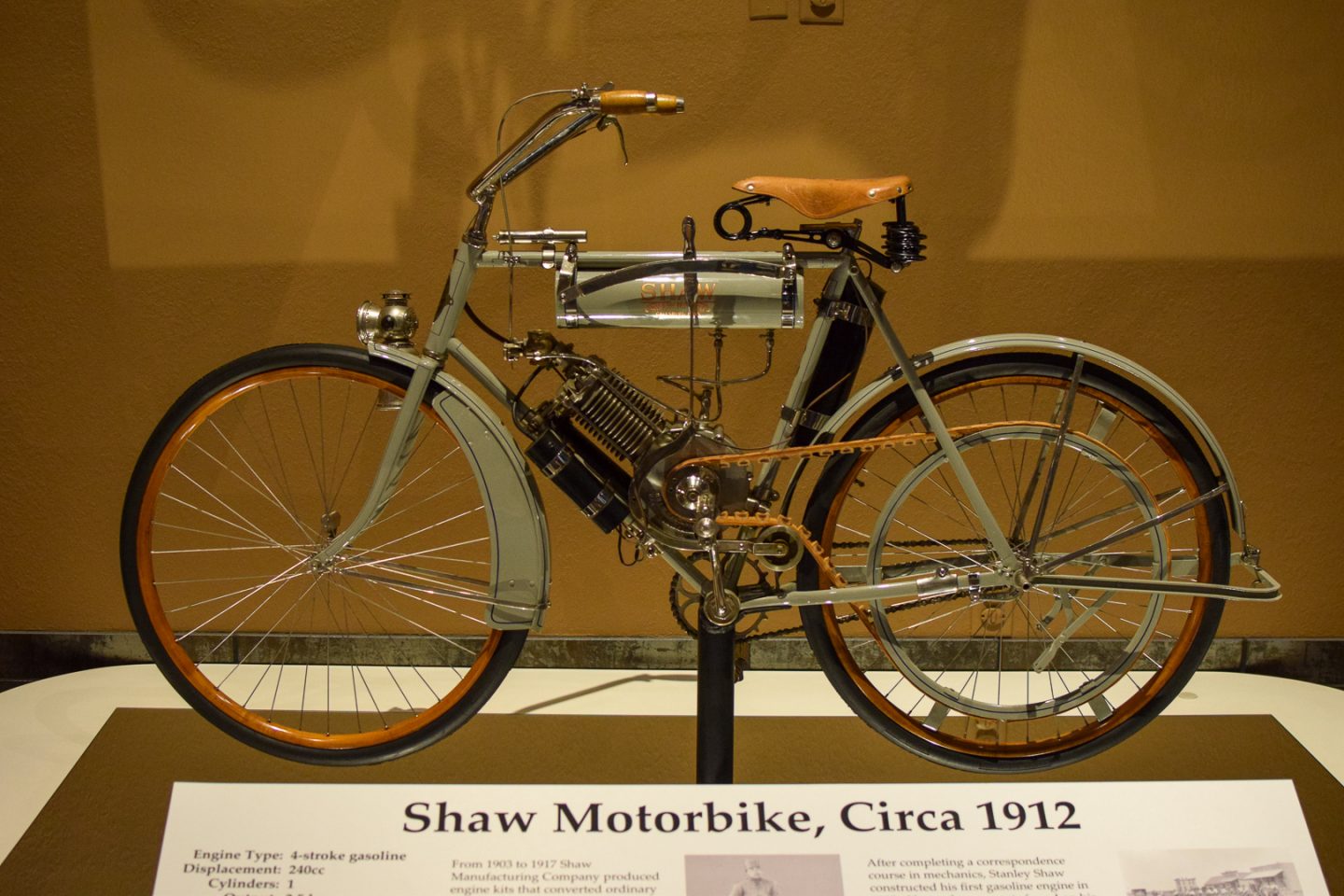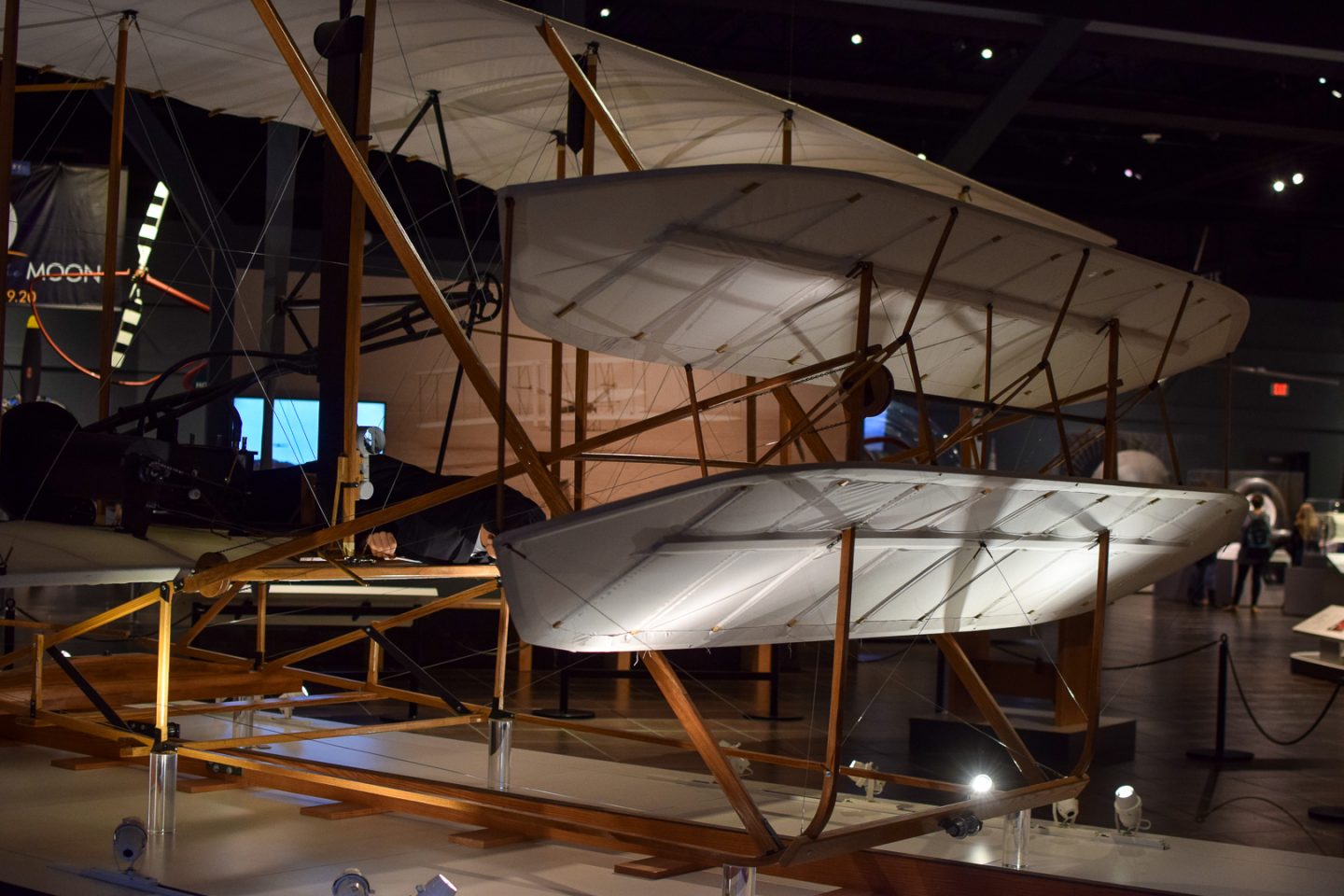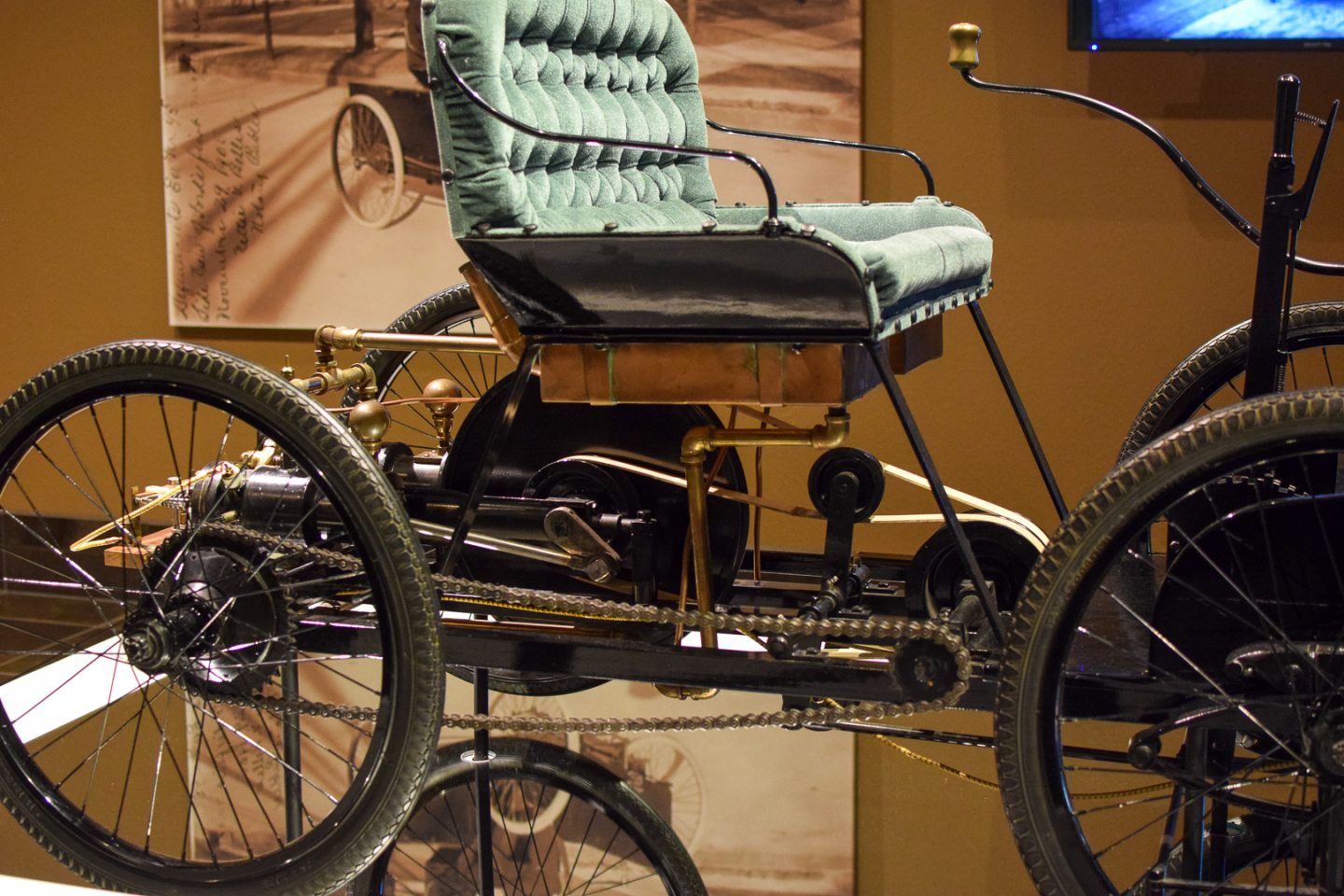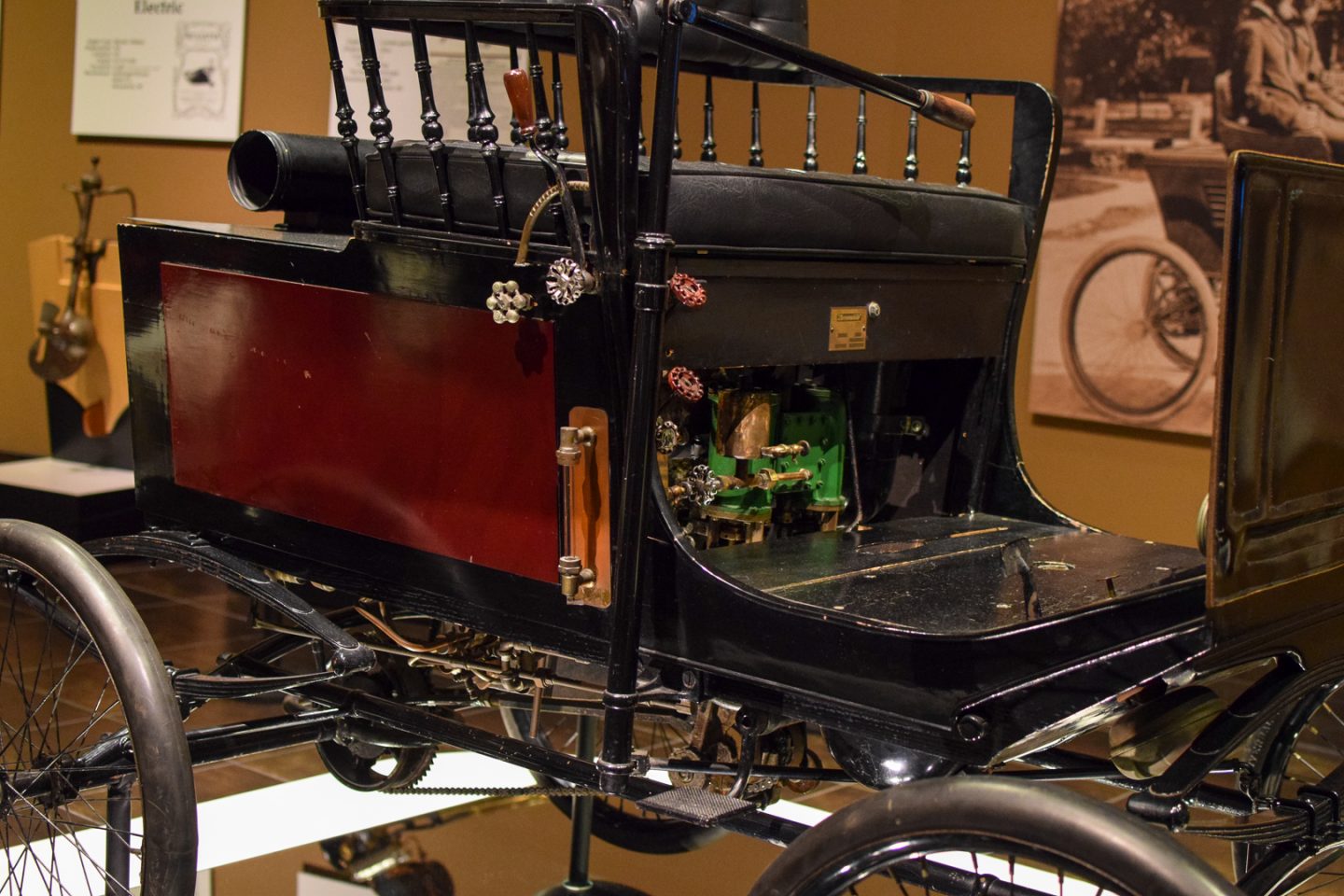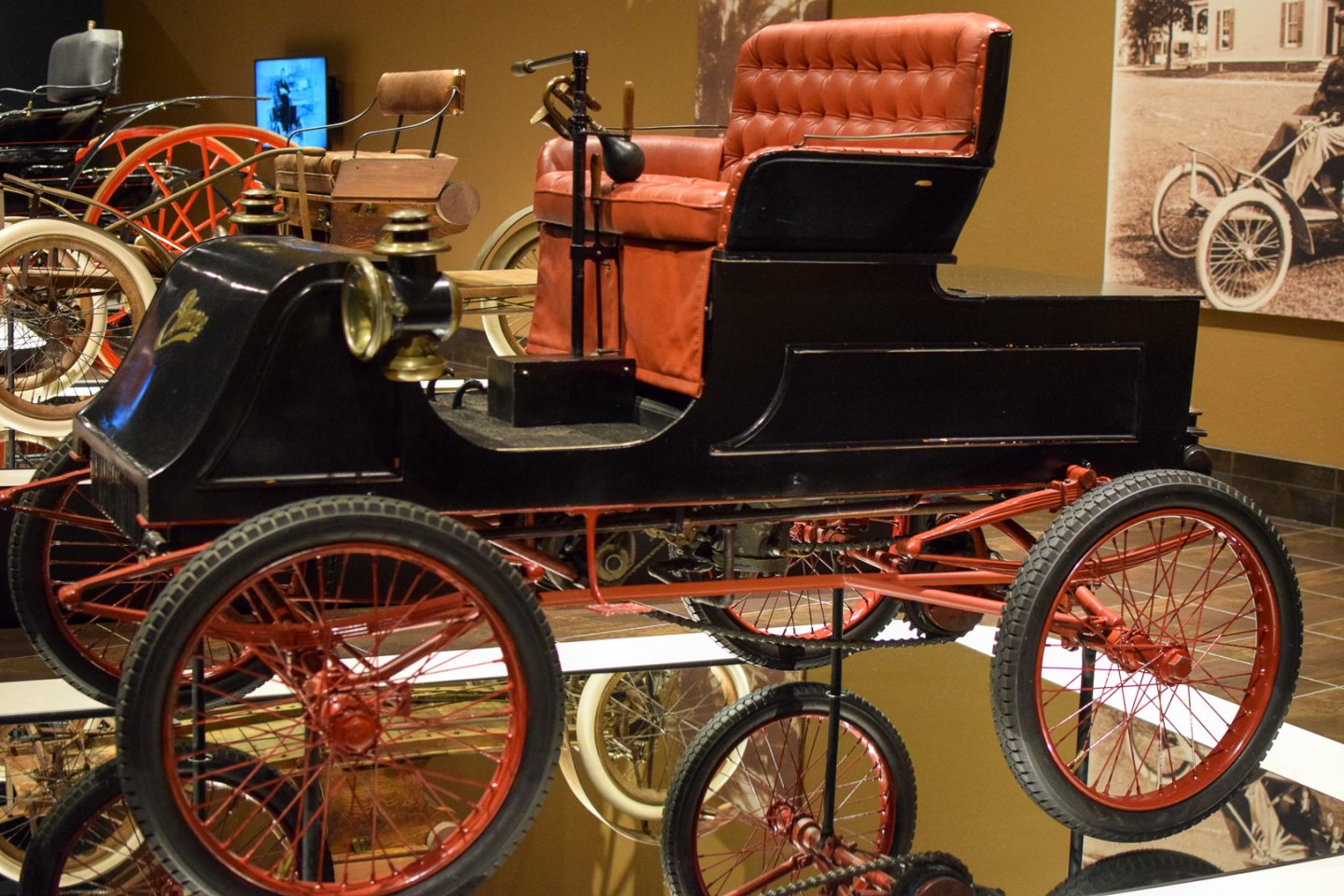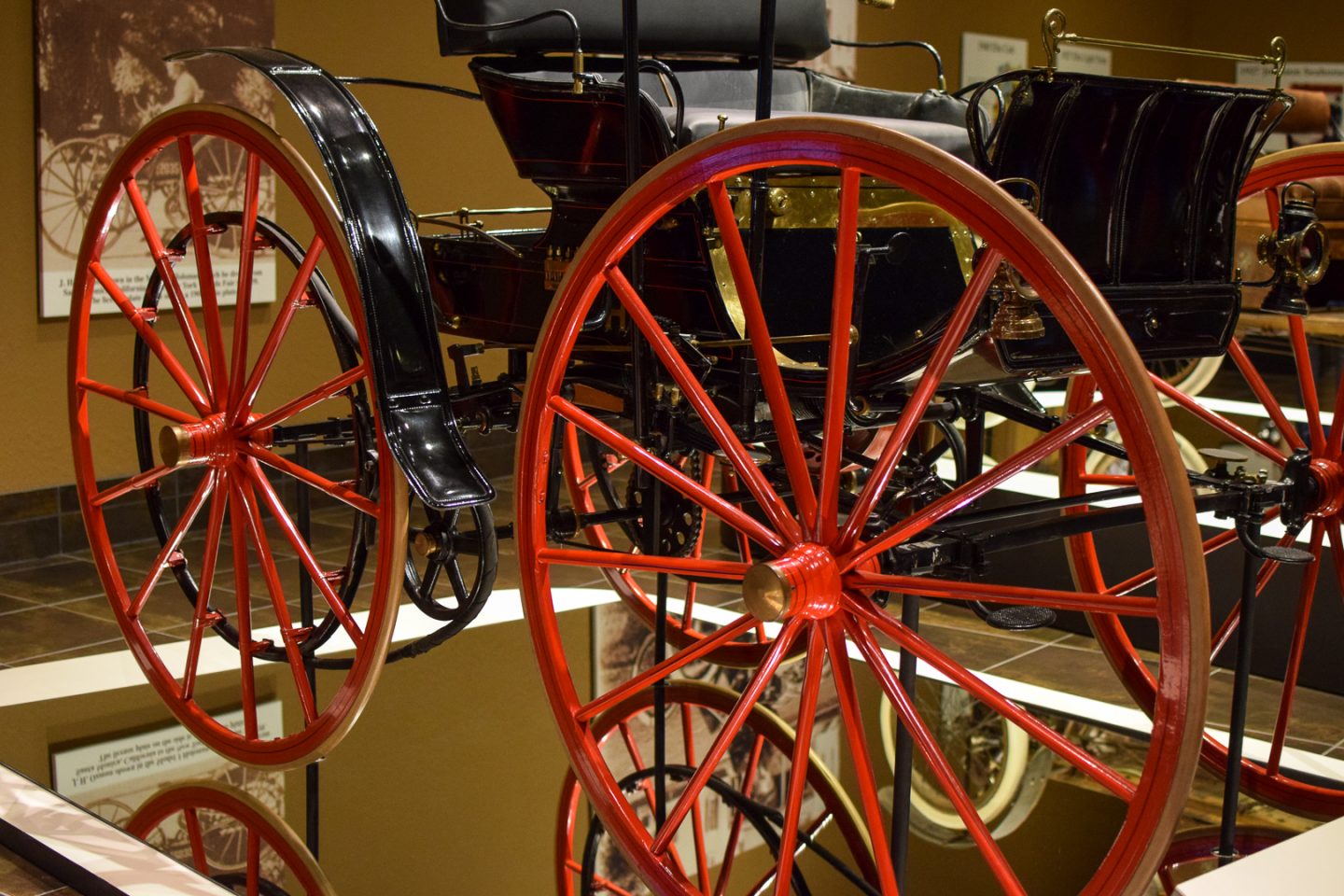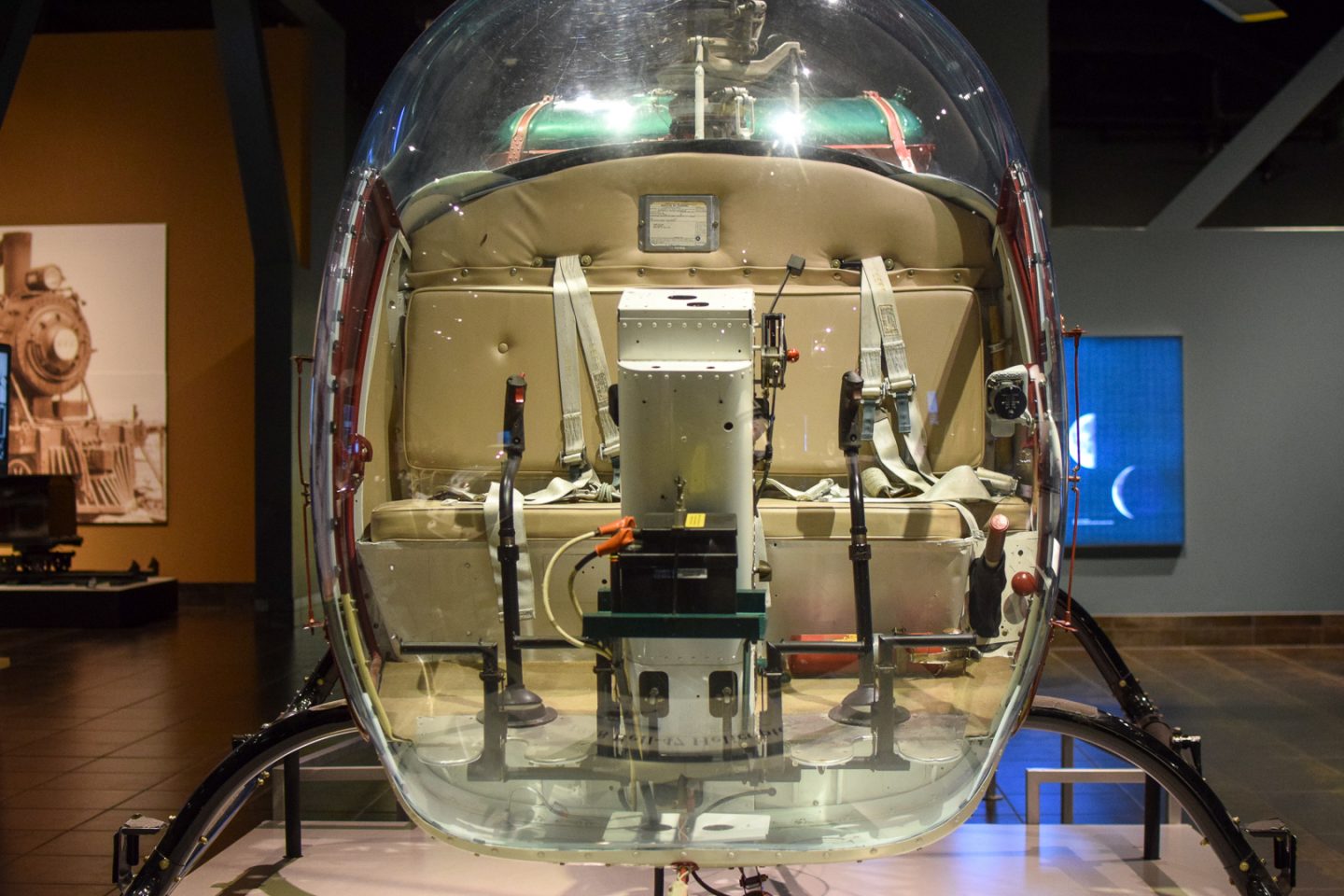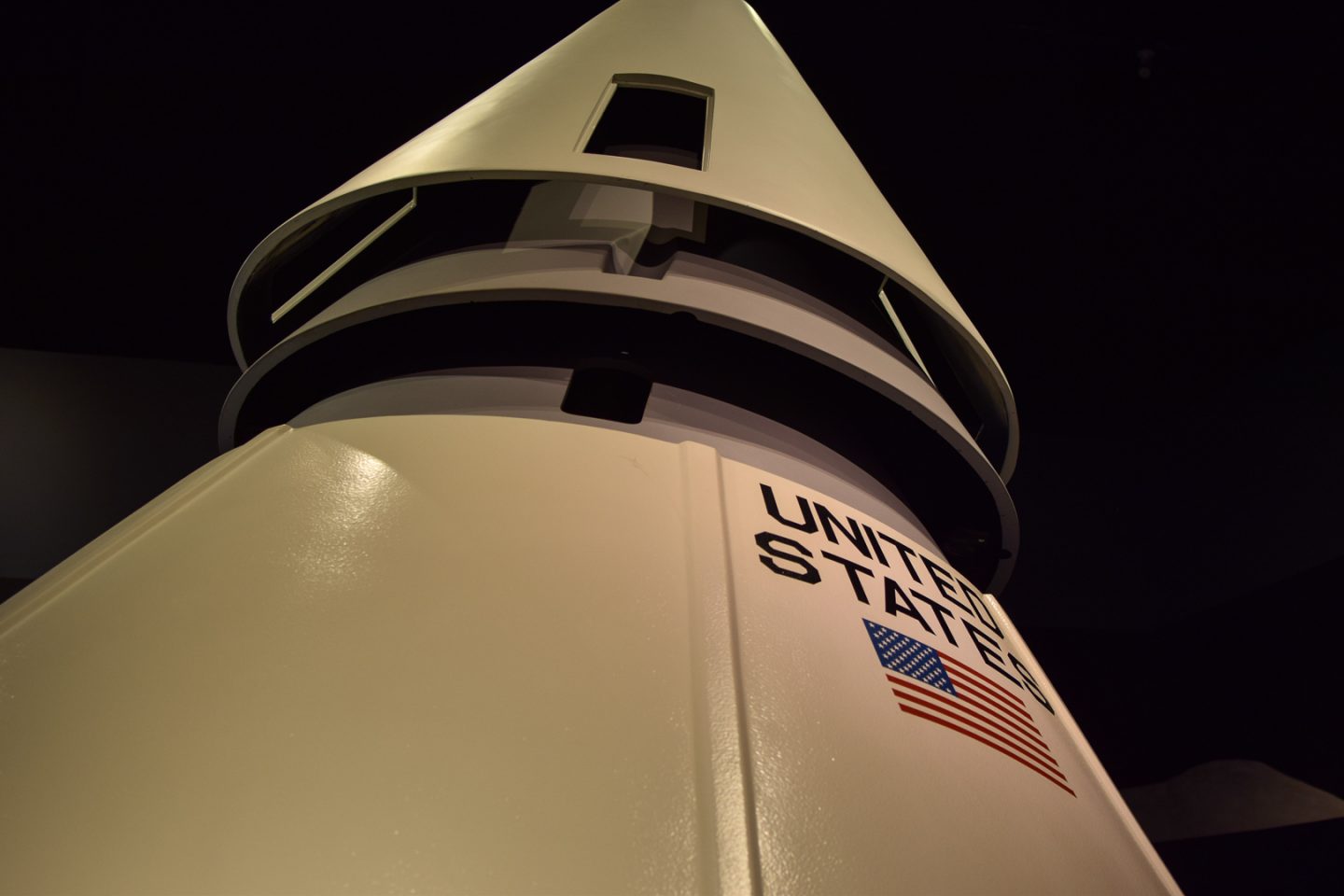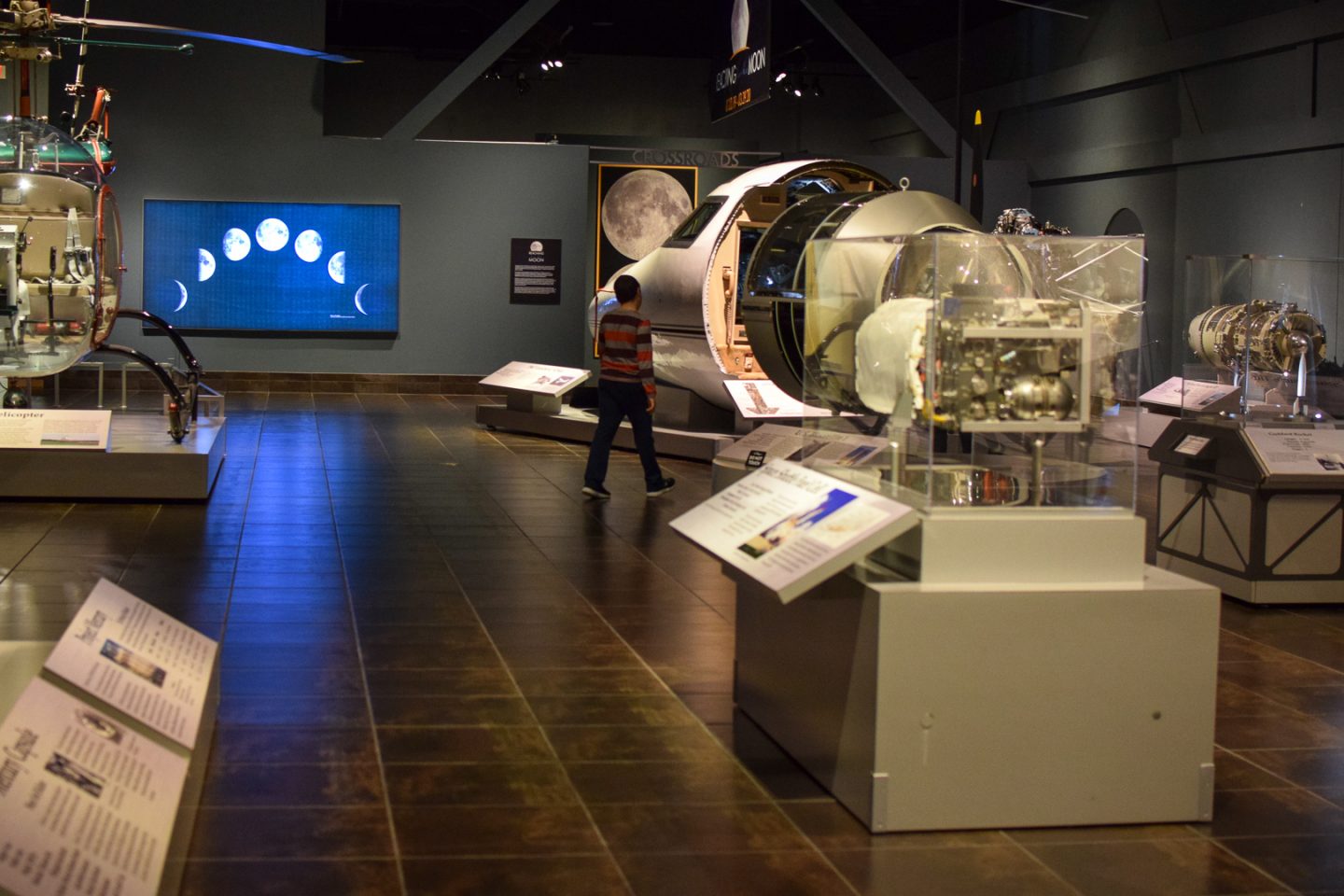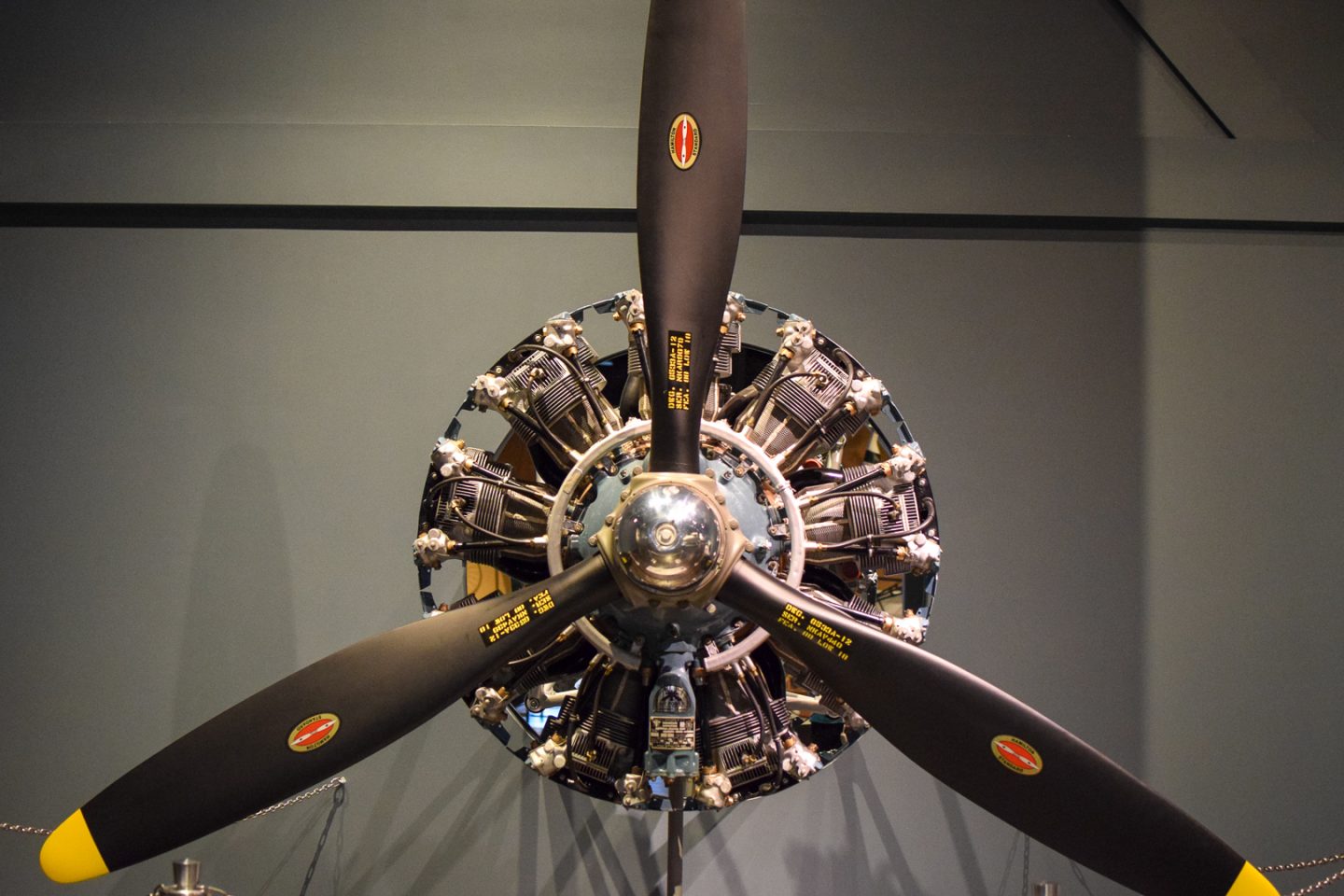 The Fossil Gallery area featured a lot of freaky looking fossils!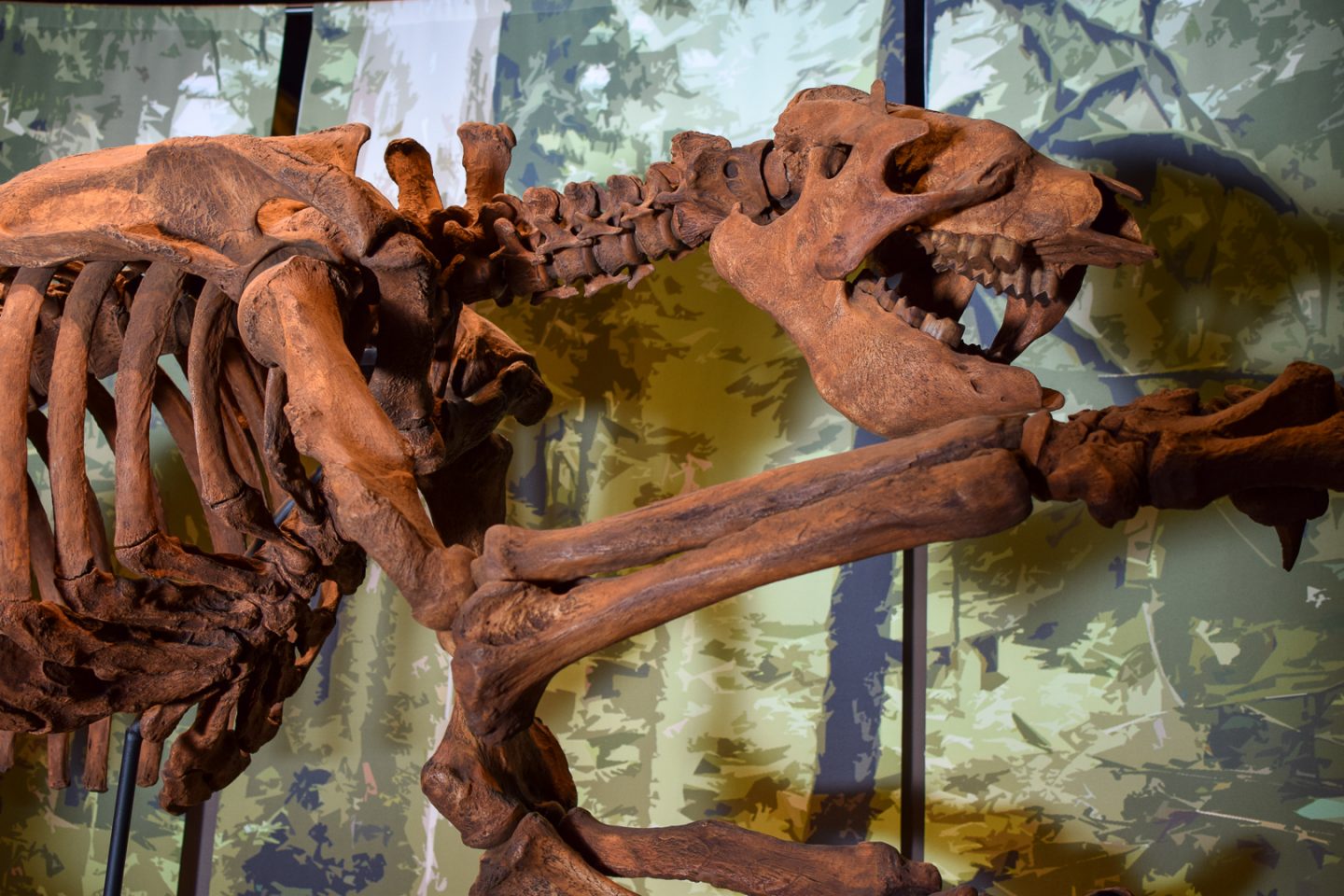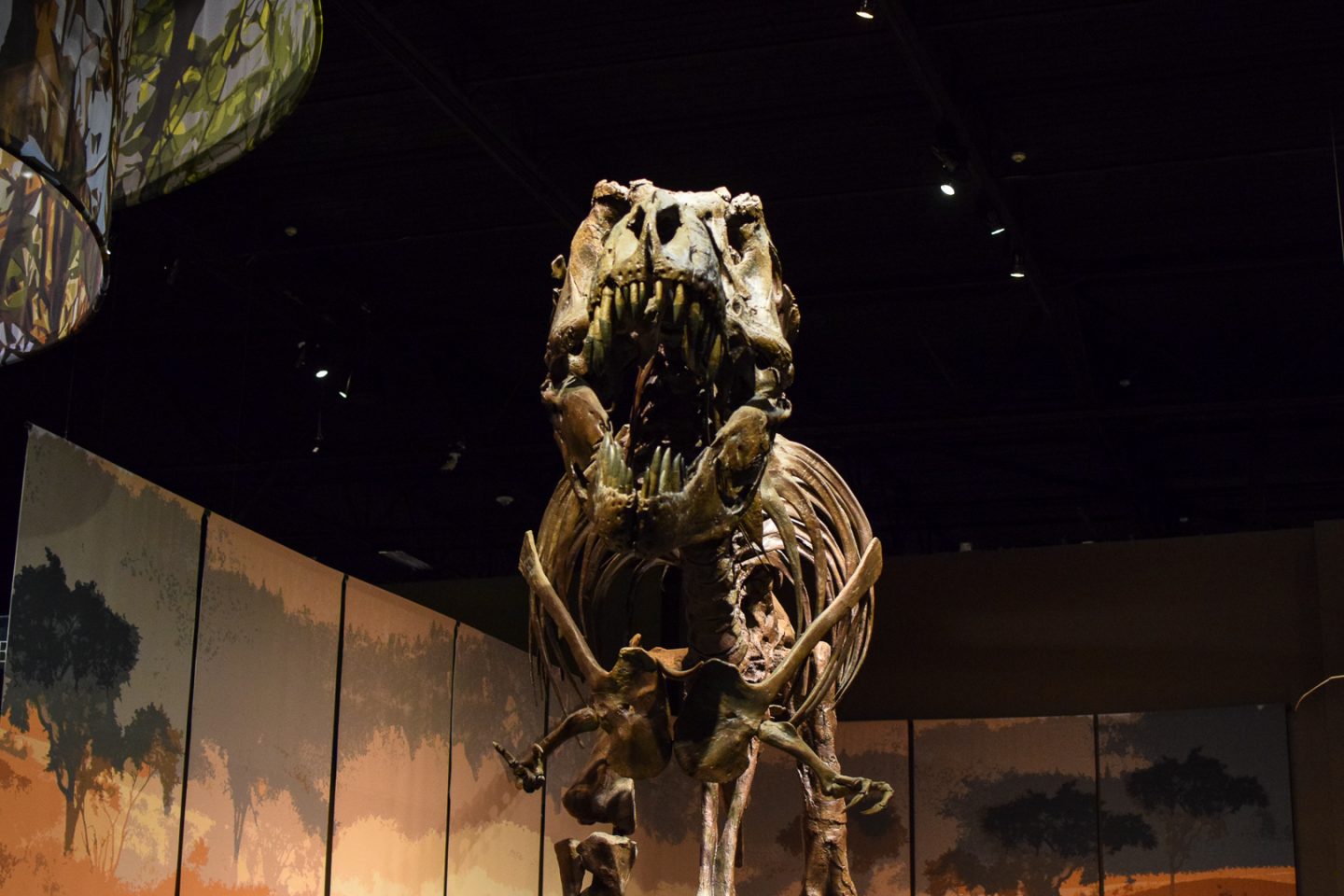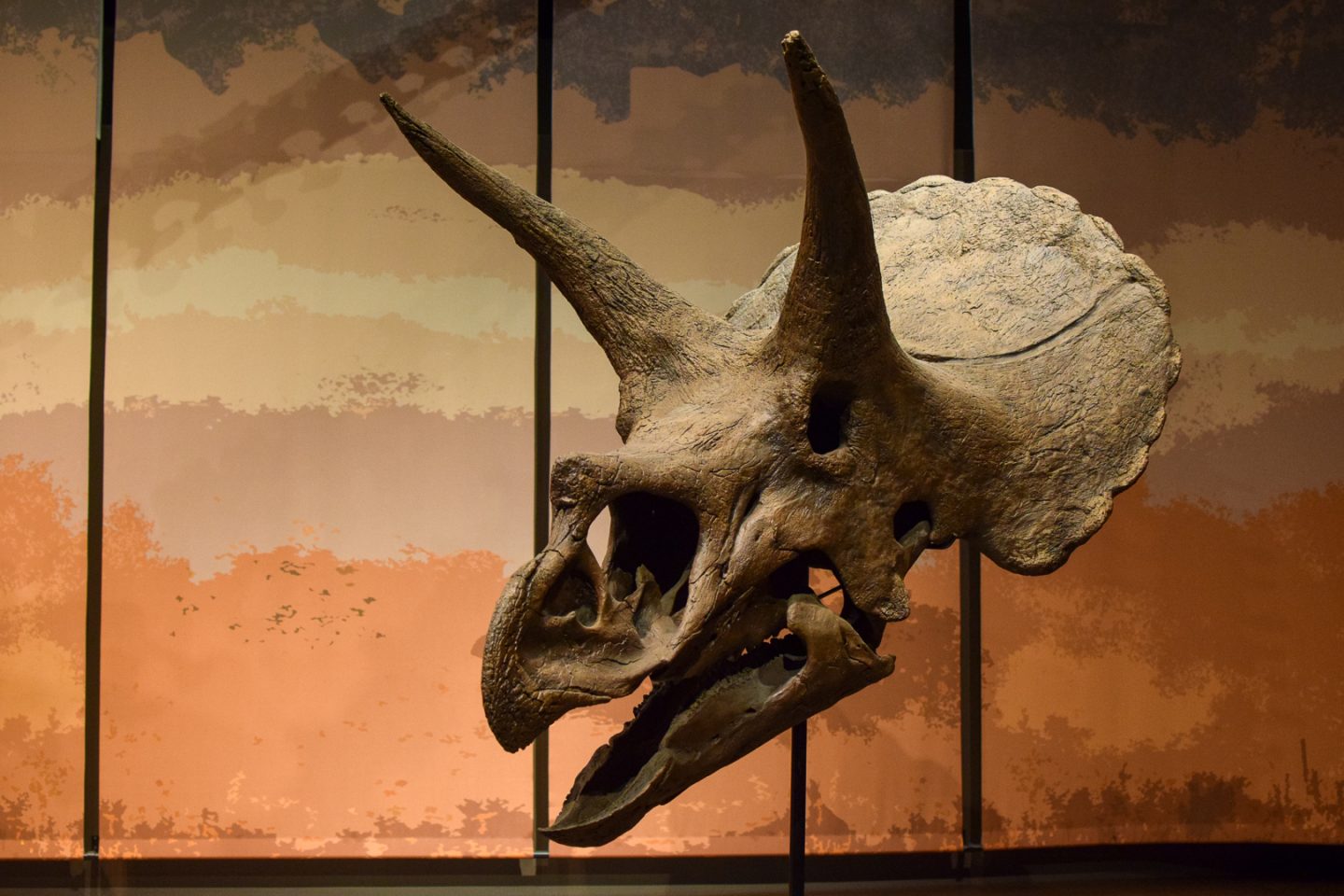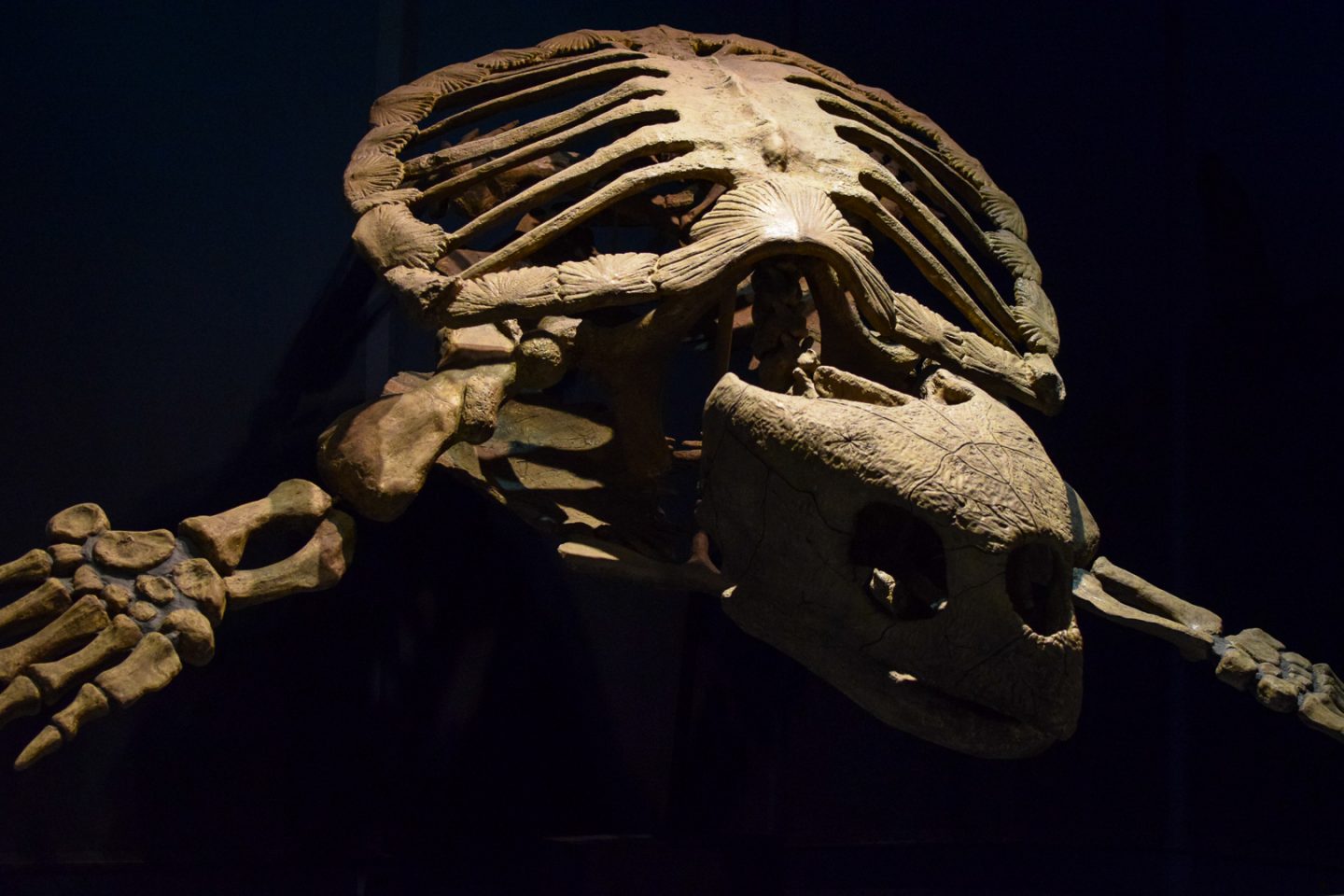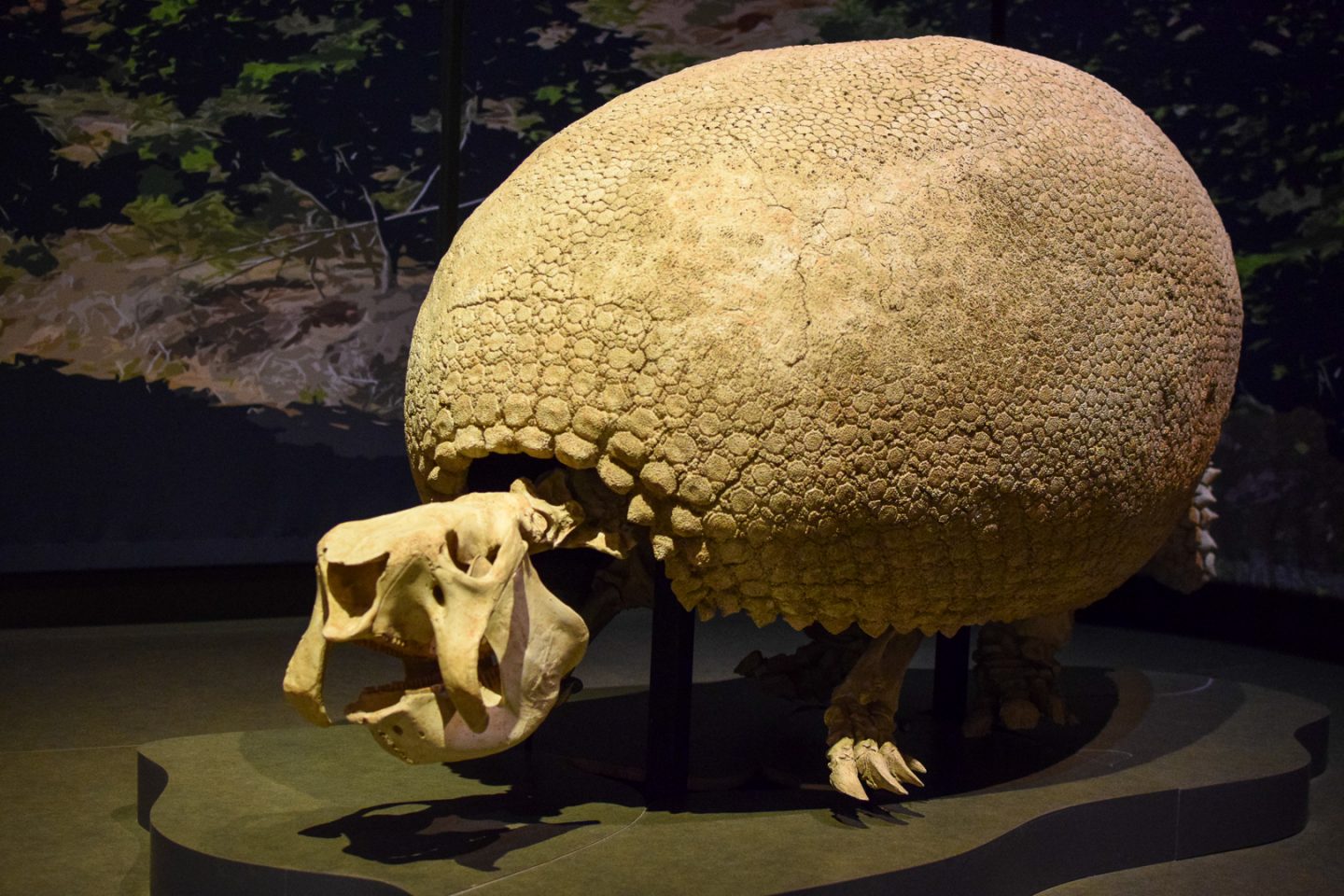 Minerals are my favorite. We spent more time in the mineral section than I would have expected!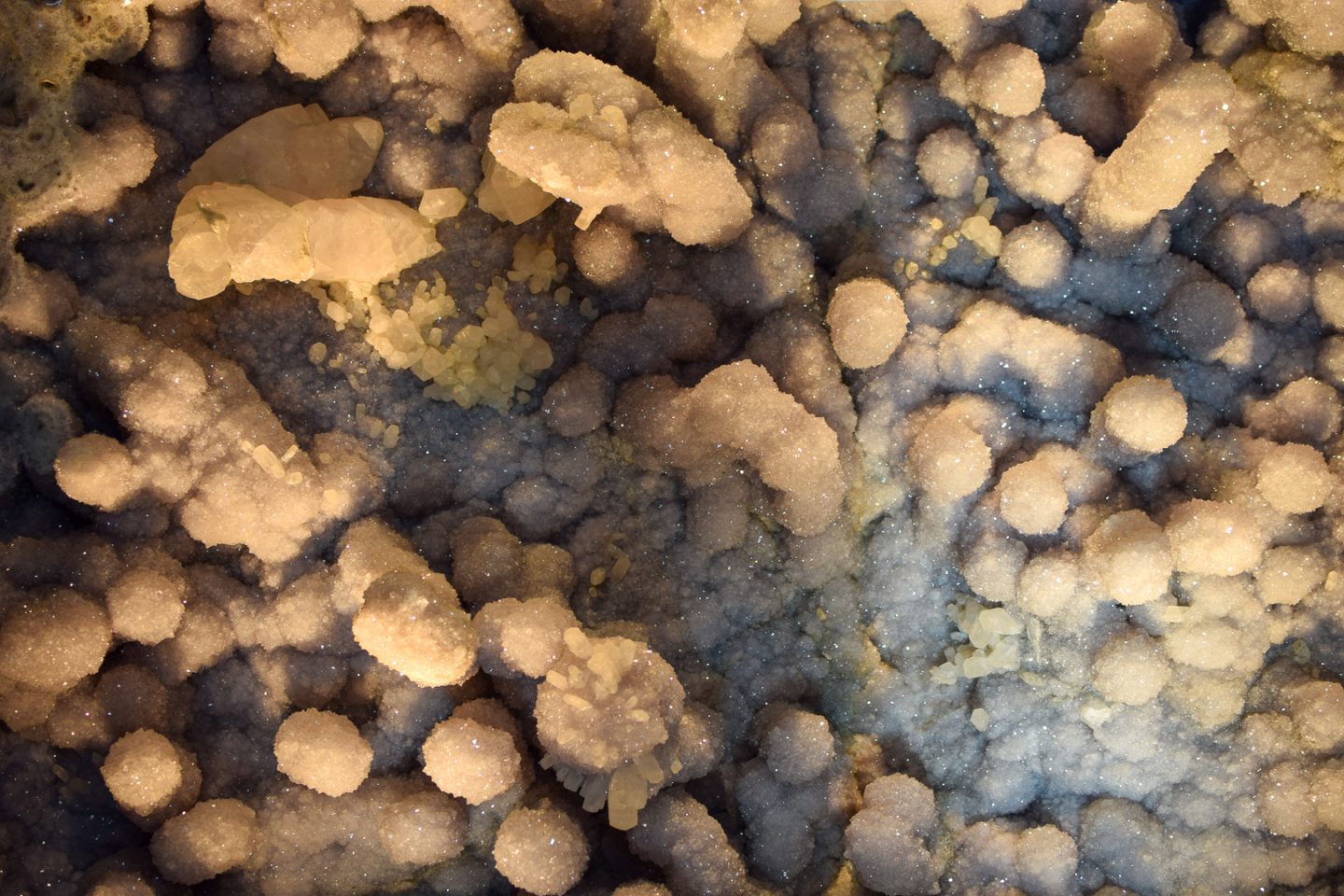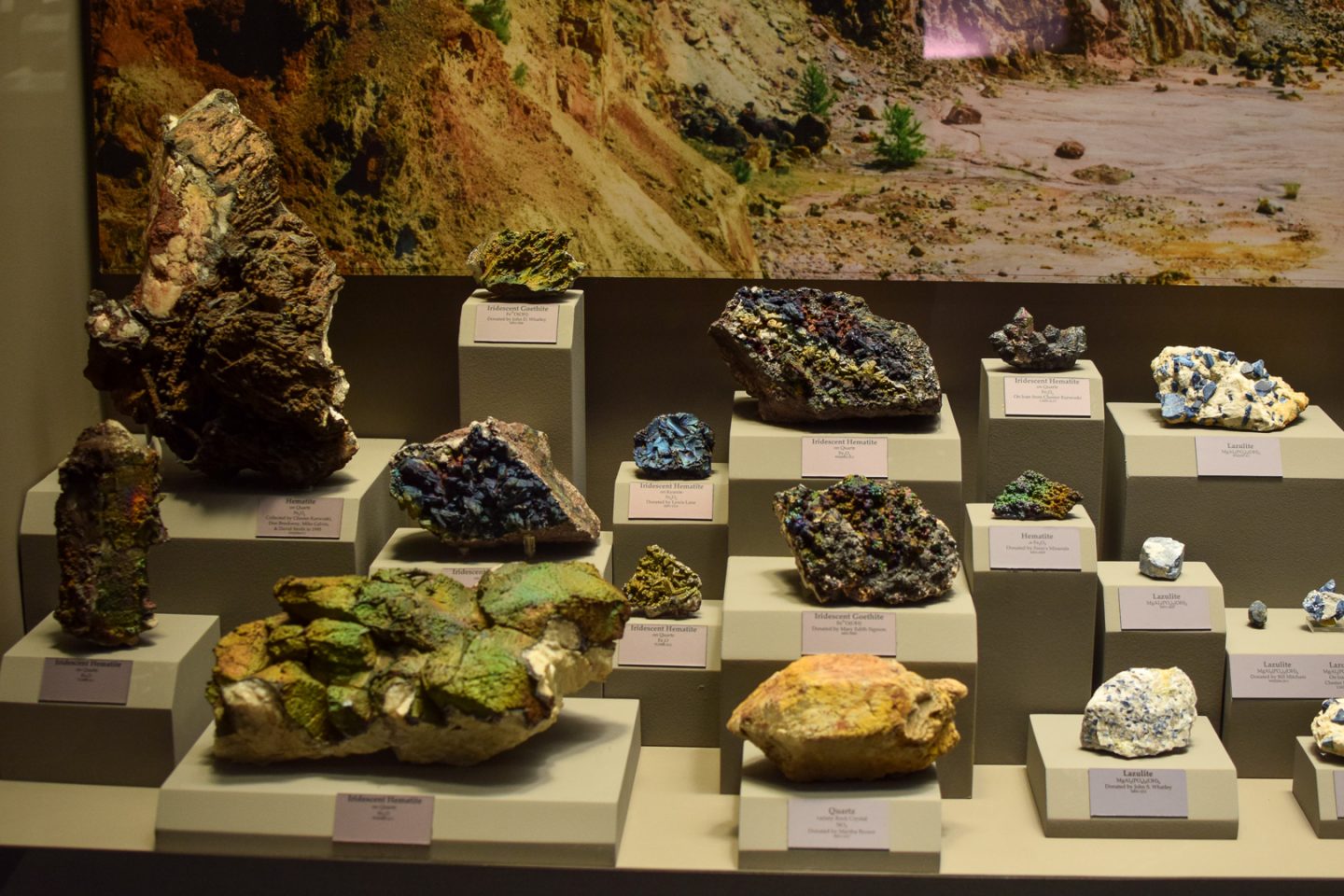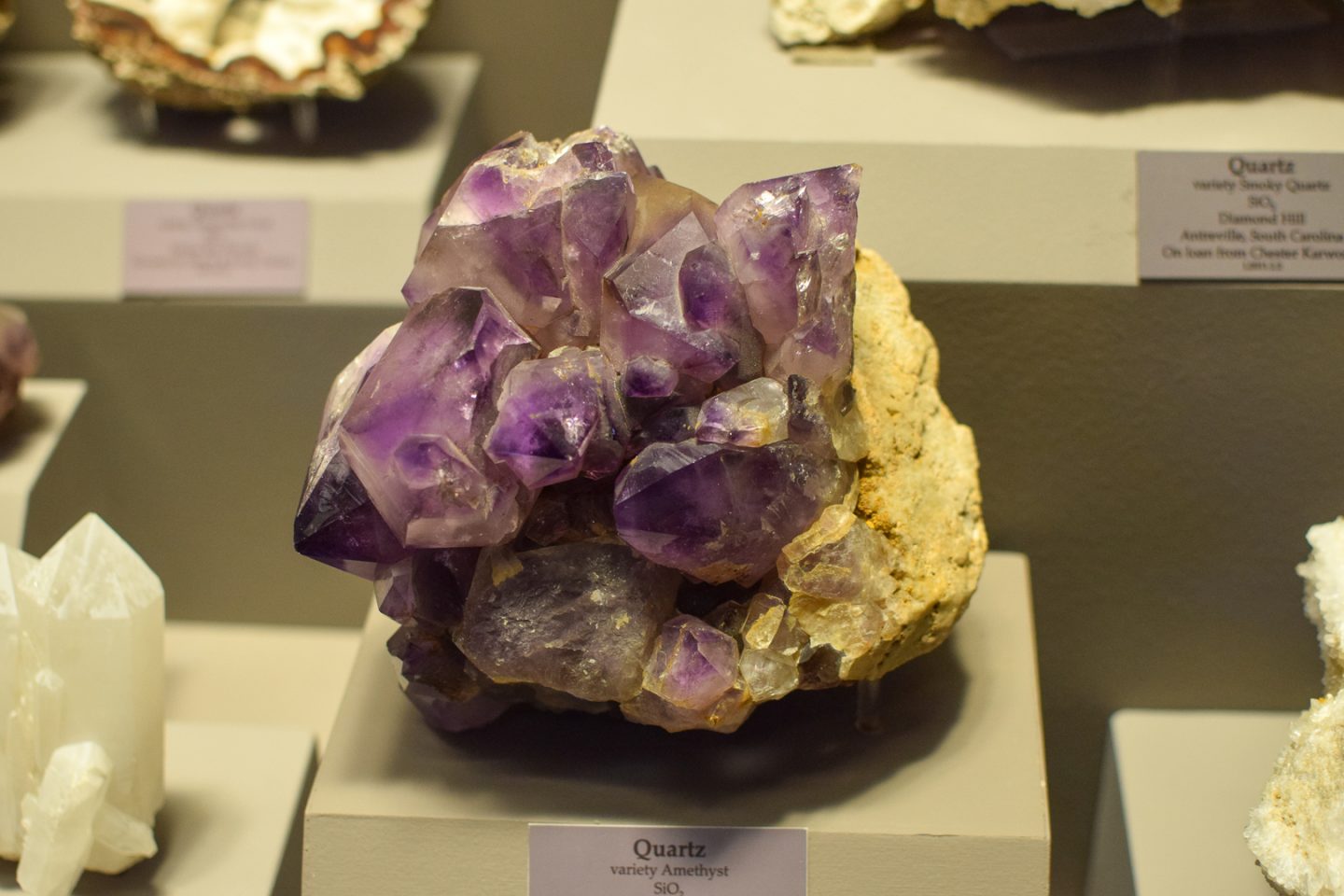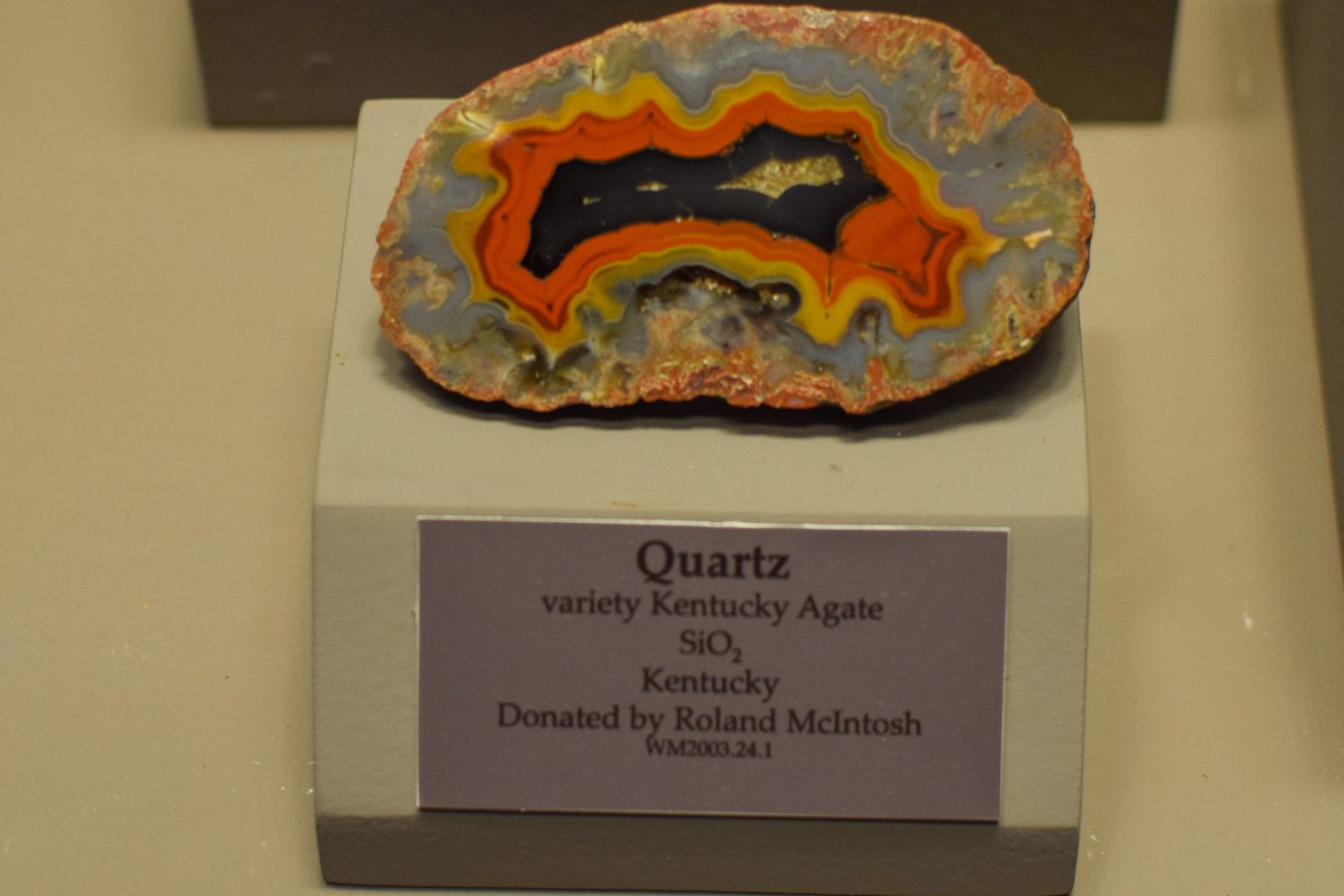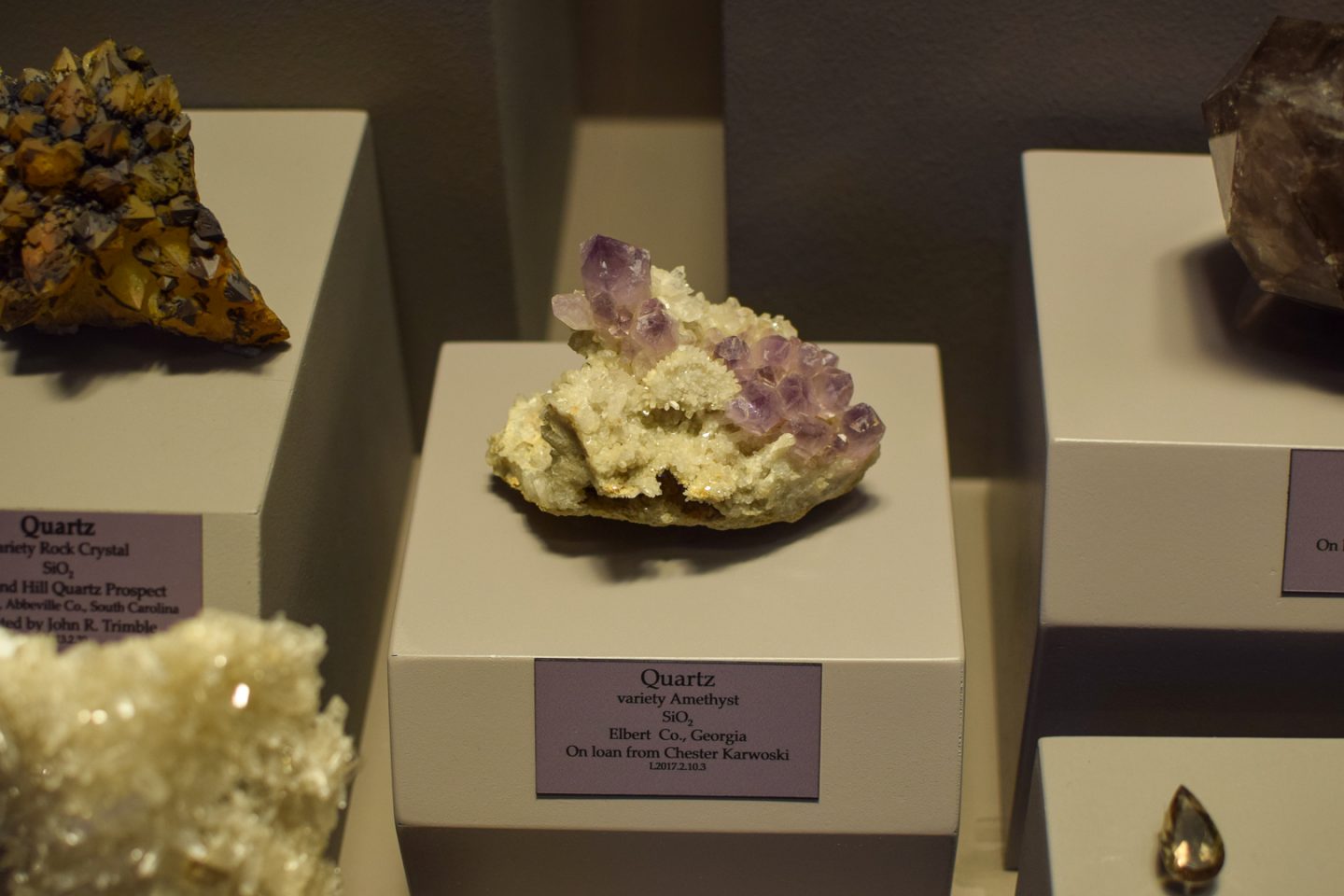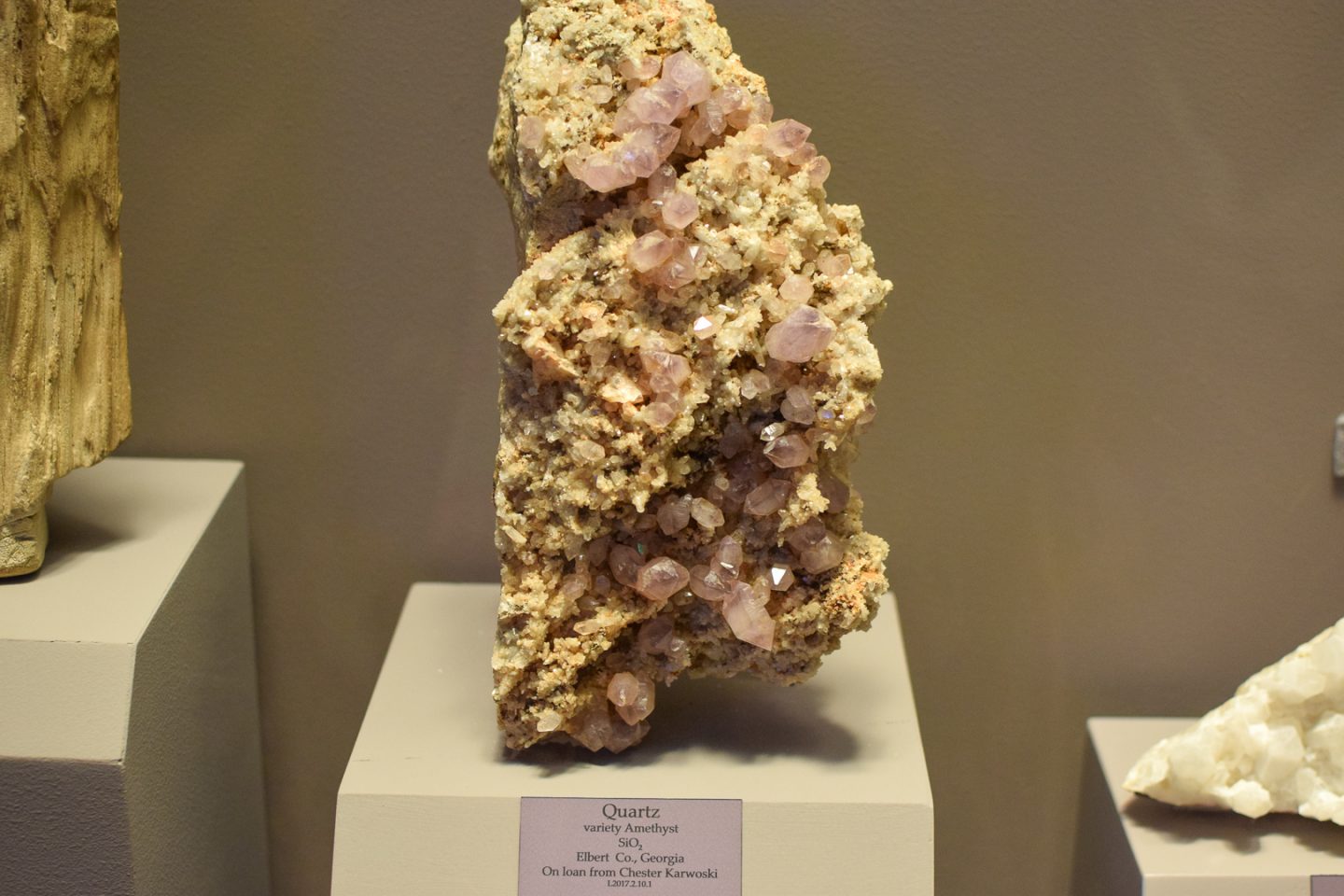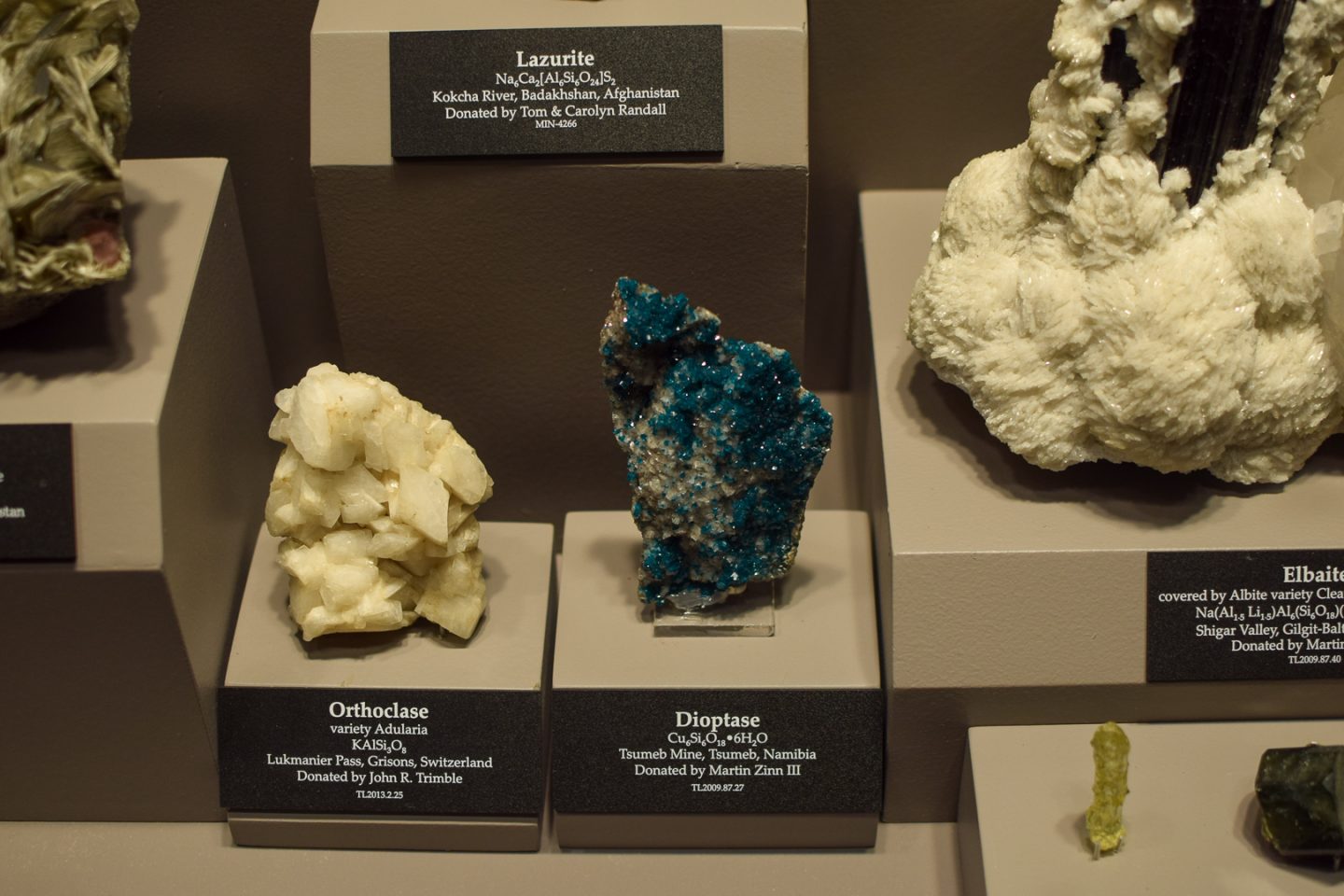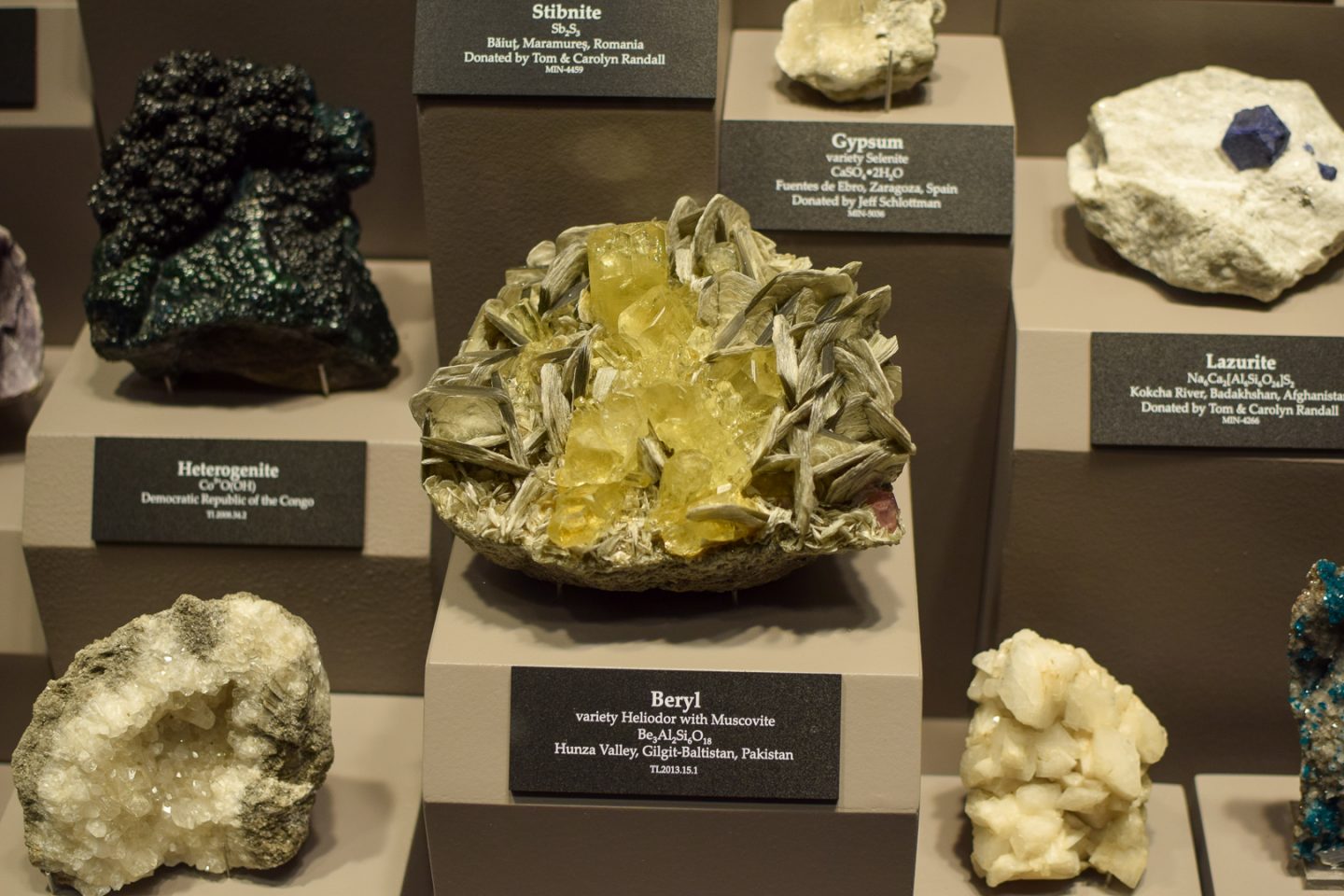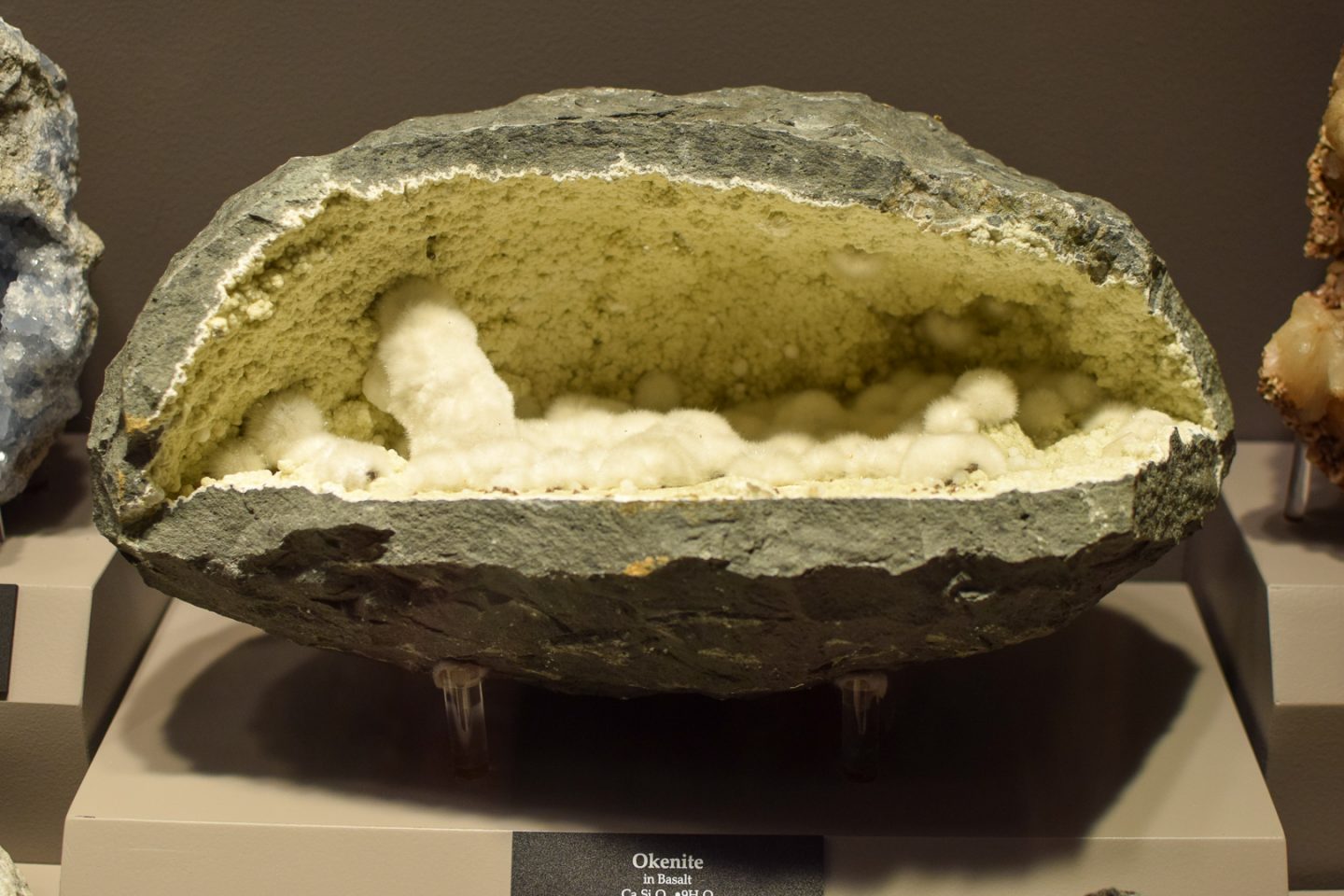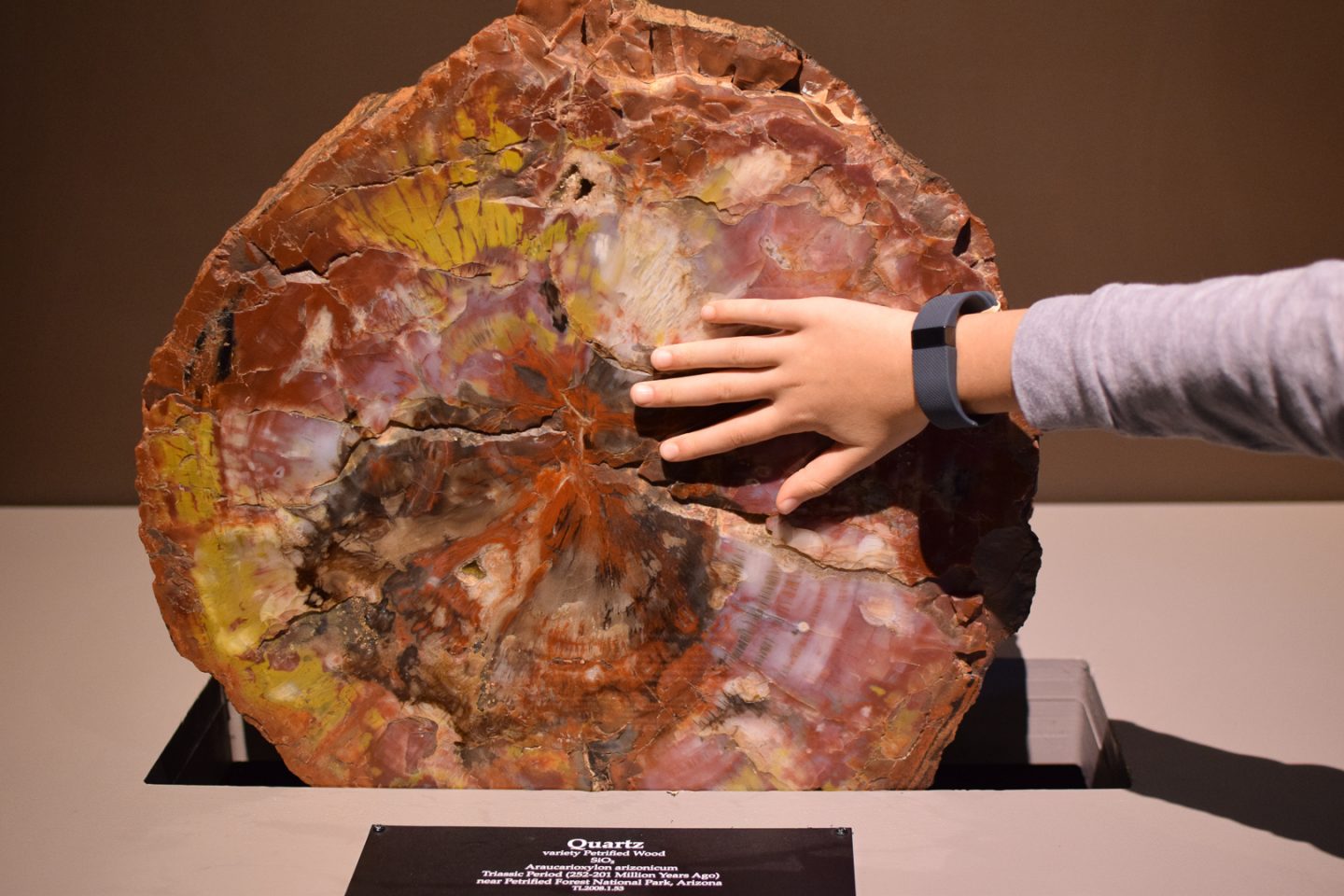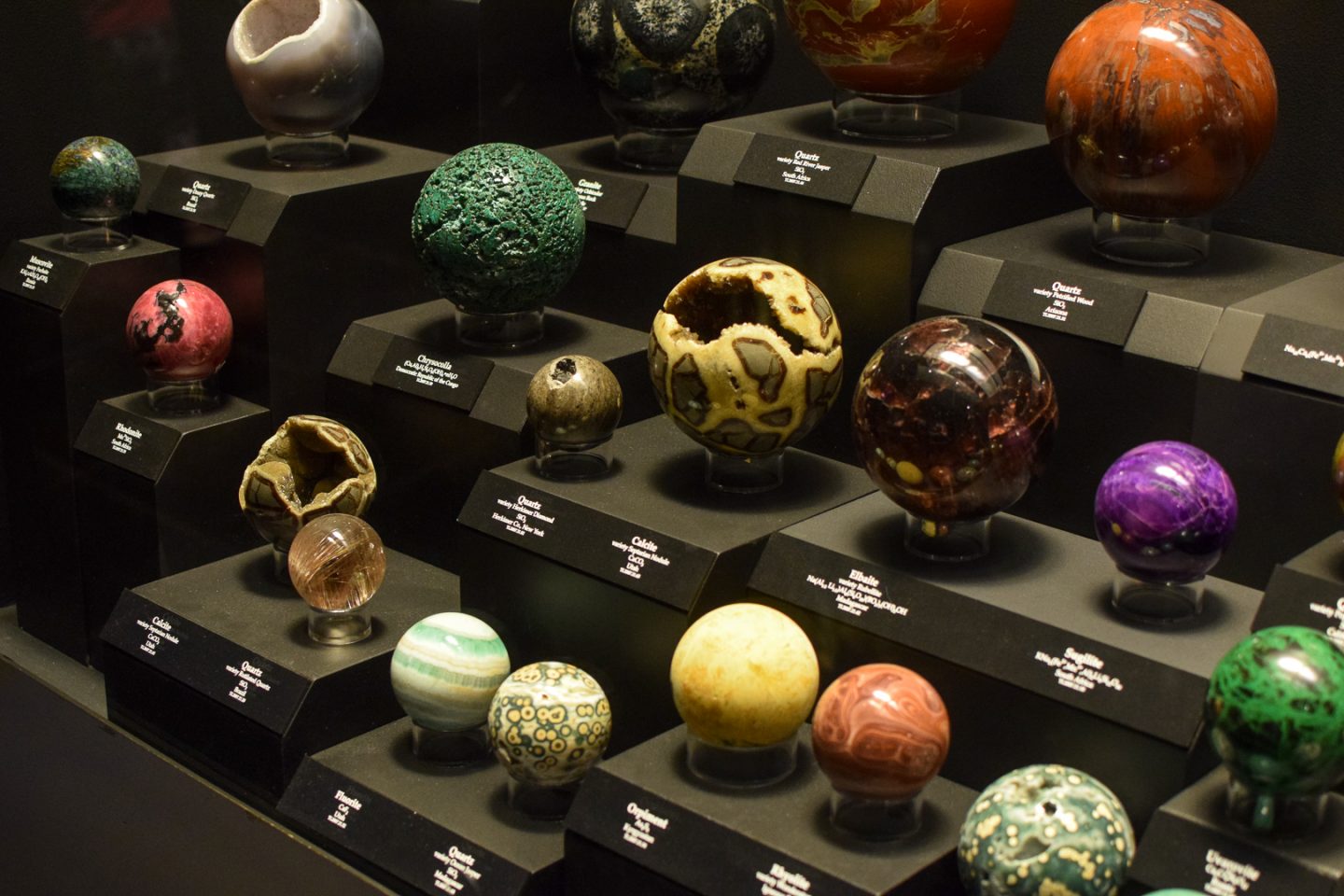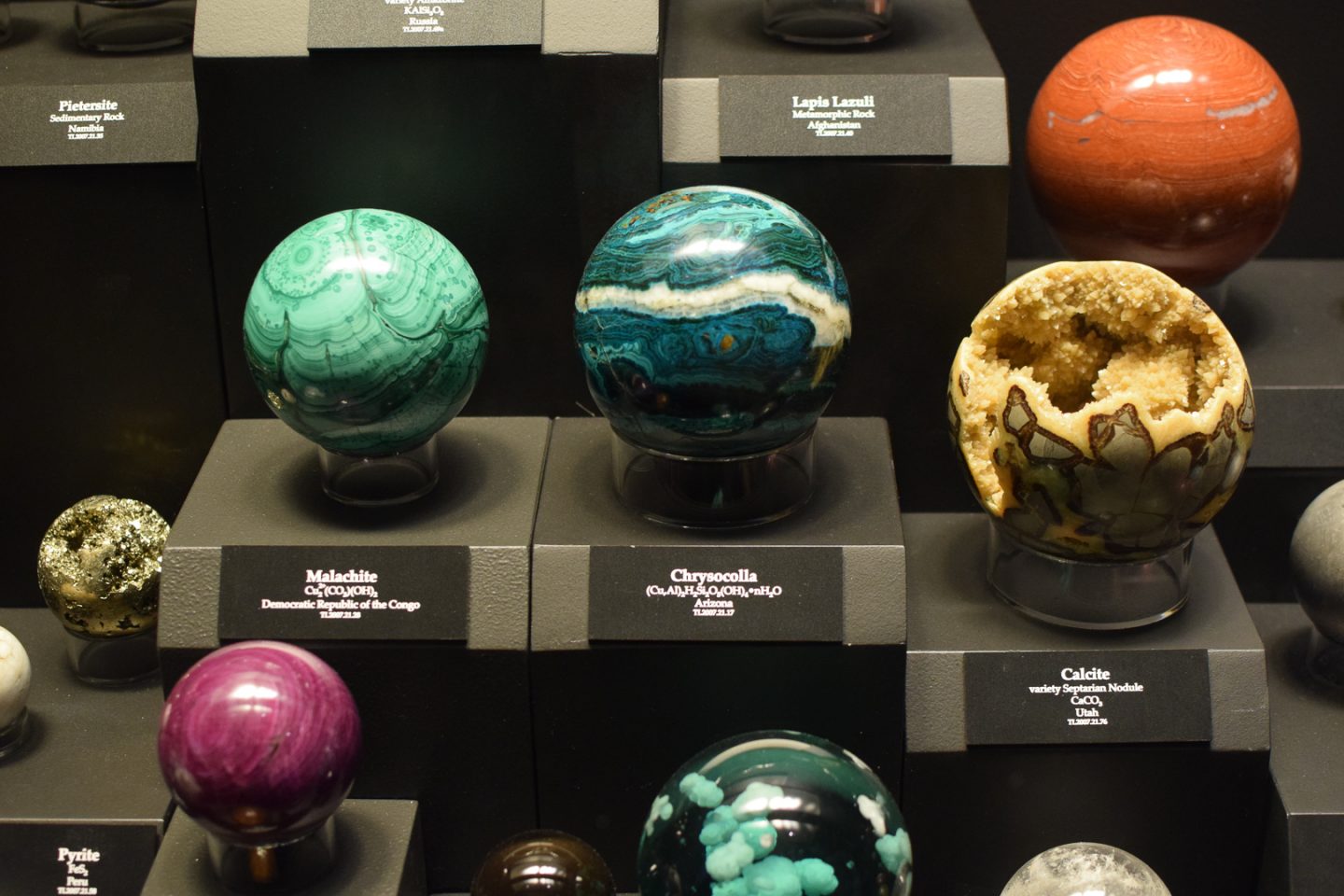 There was a whole periodic table set up with example of each of the elements and it was really cool to check out.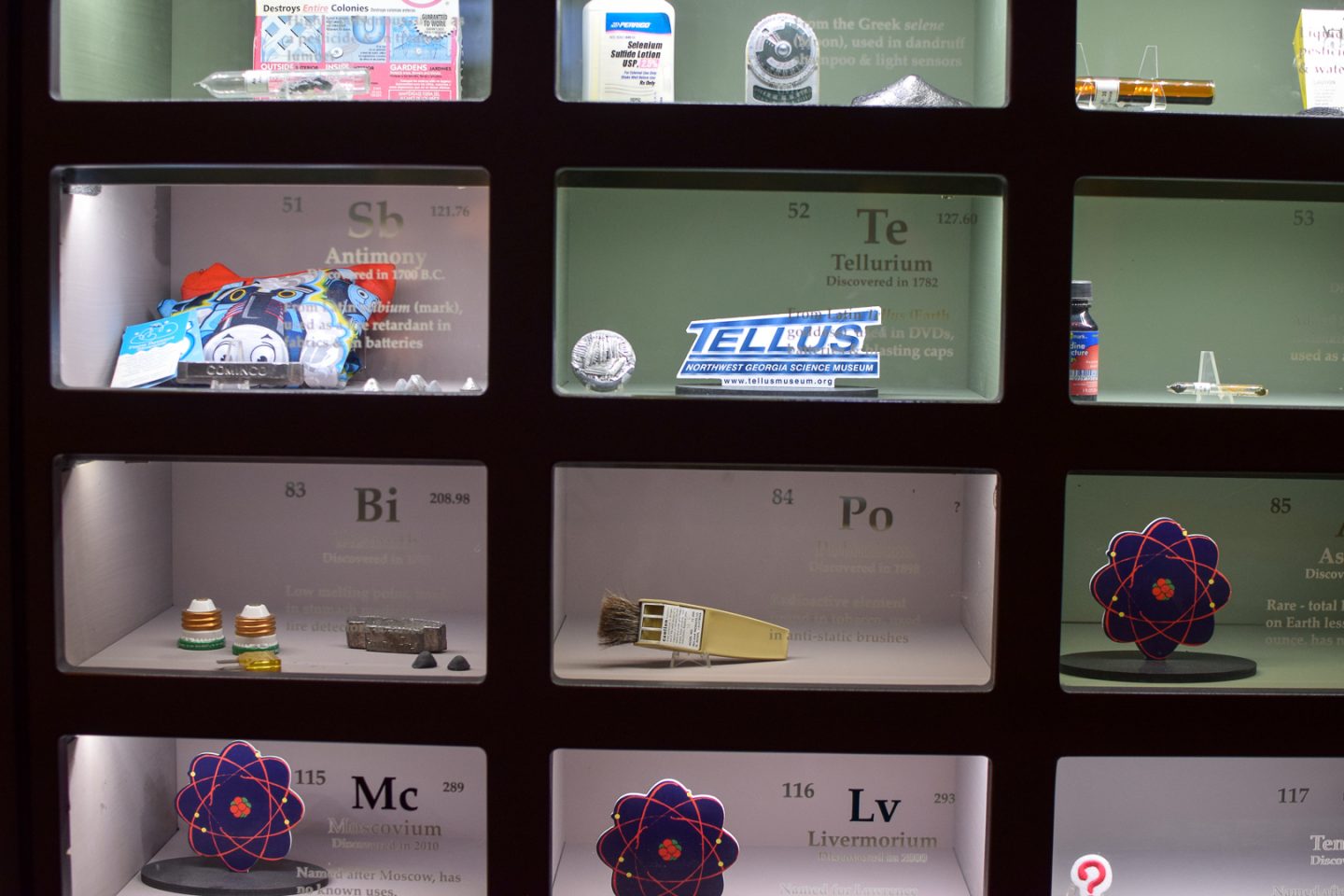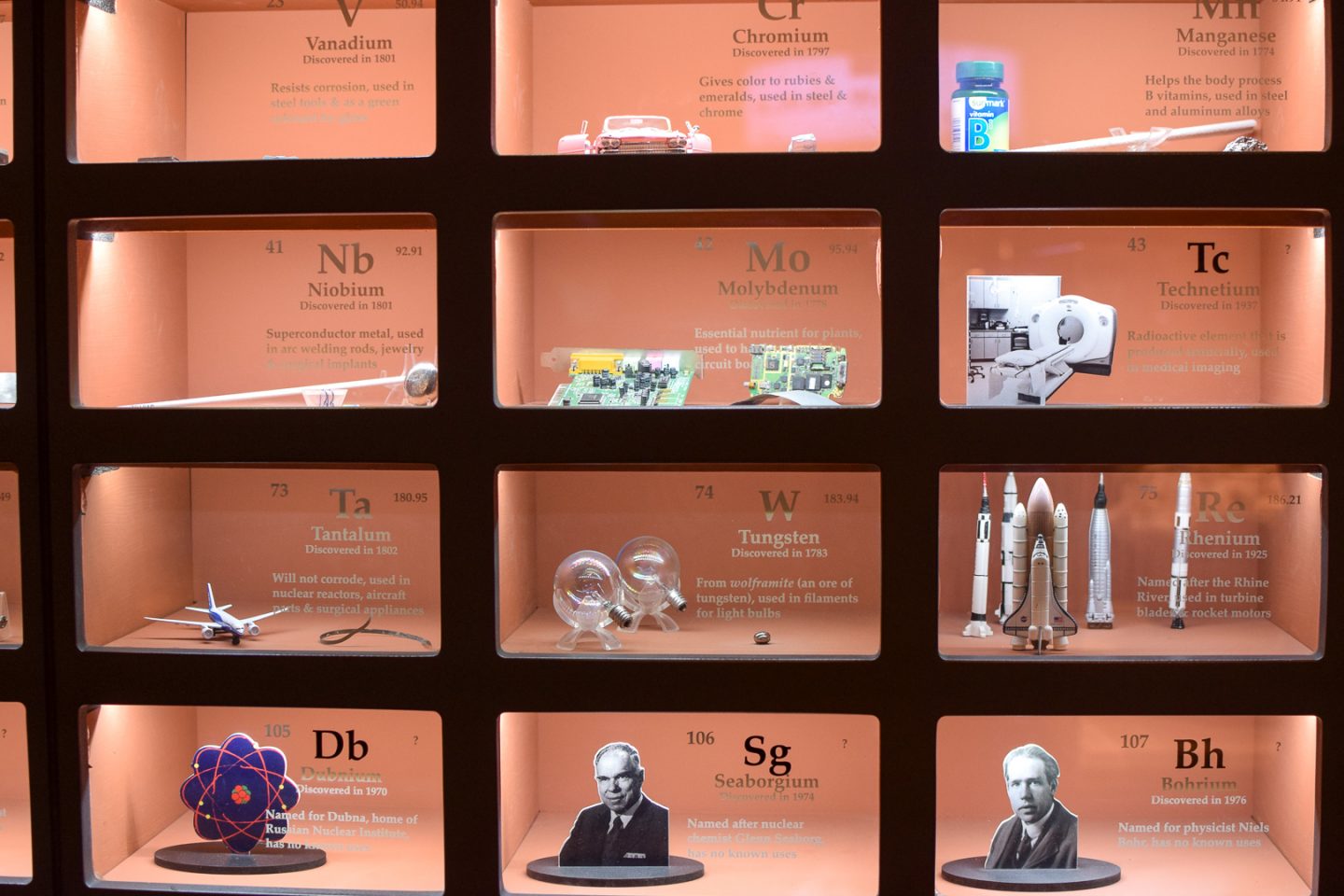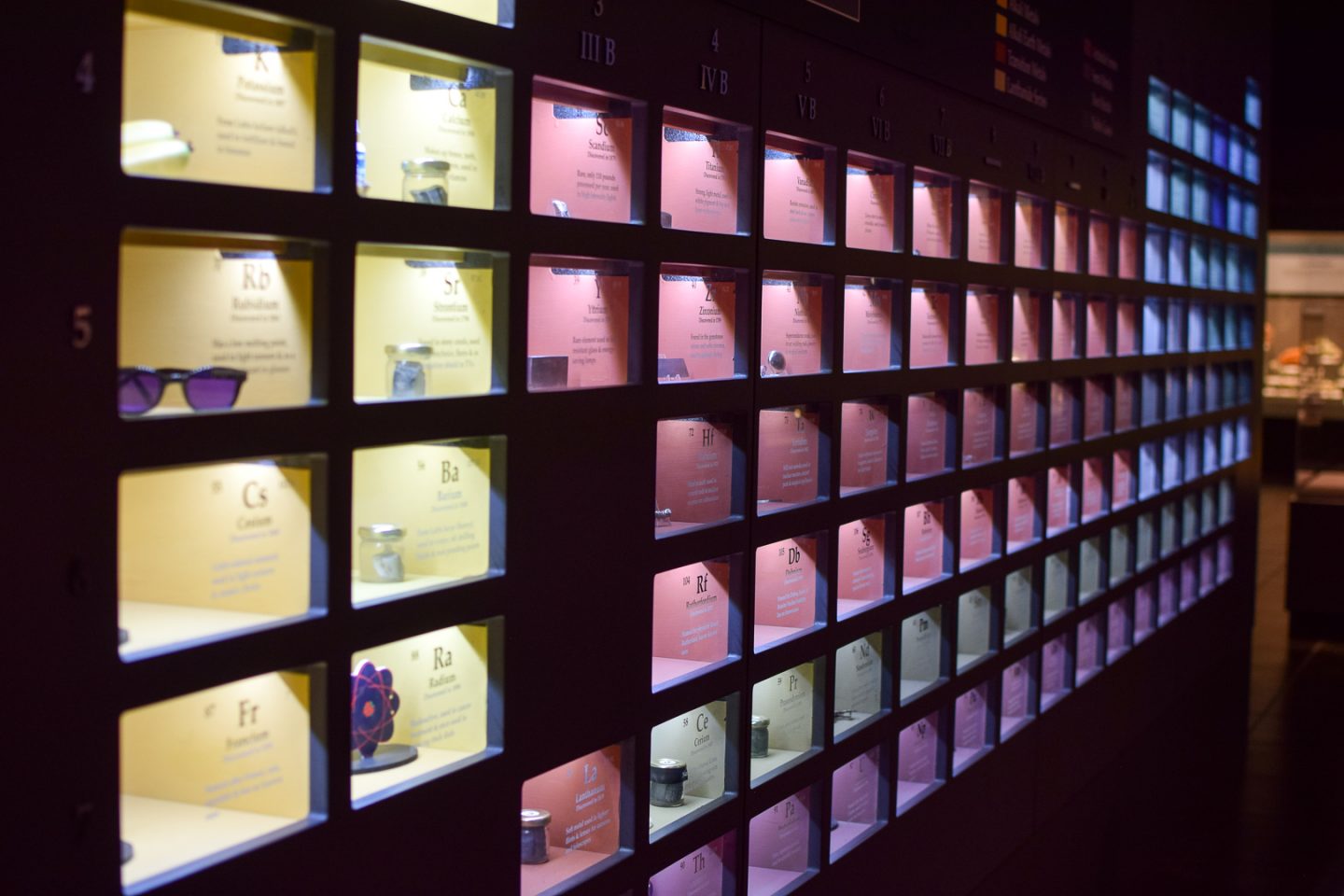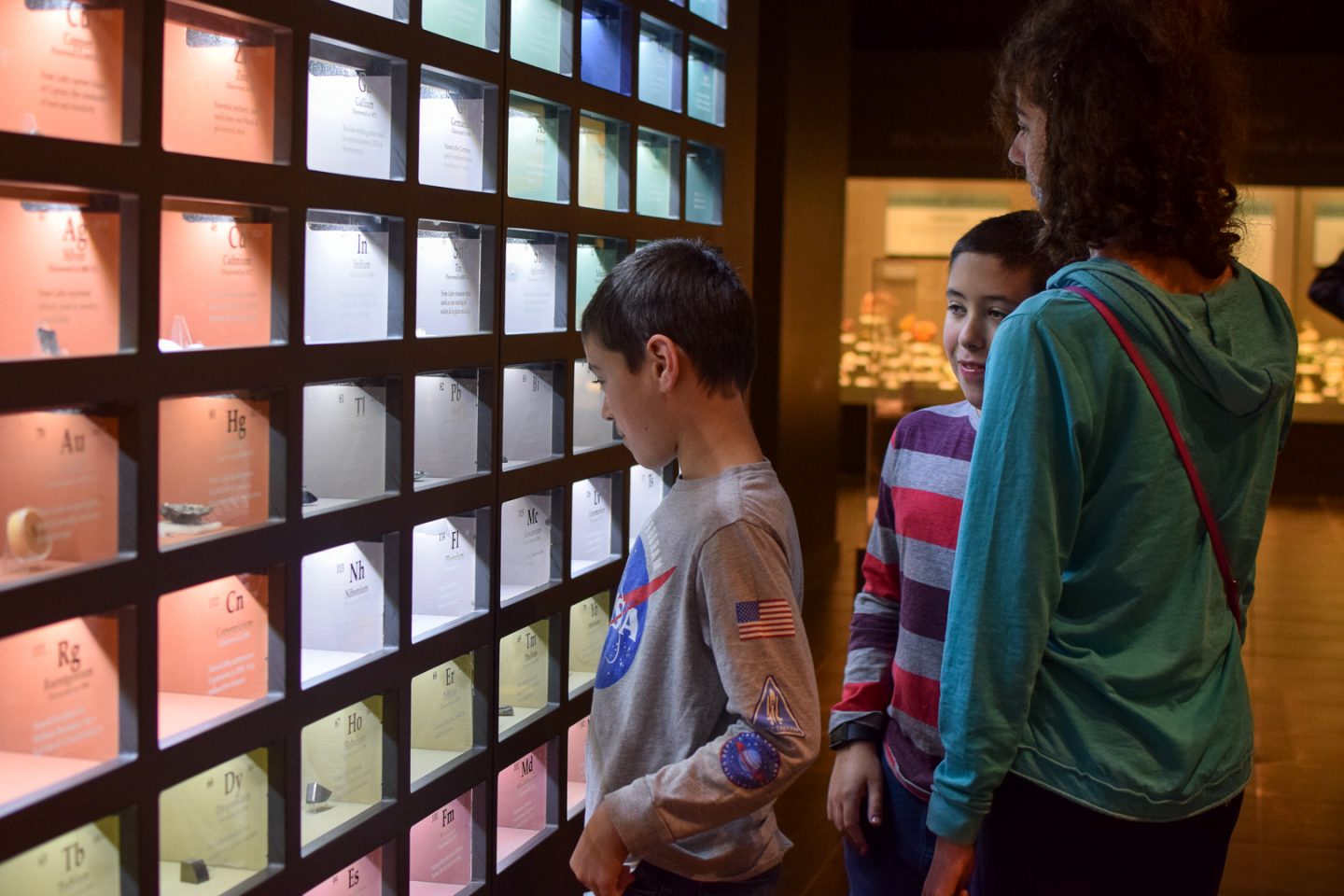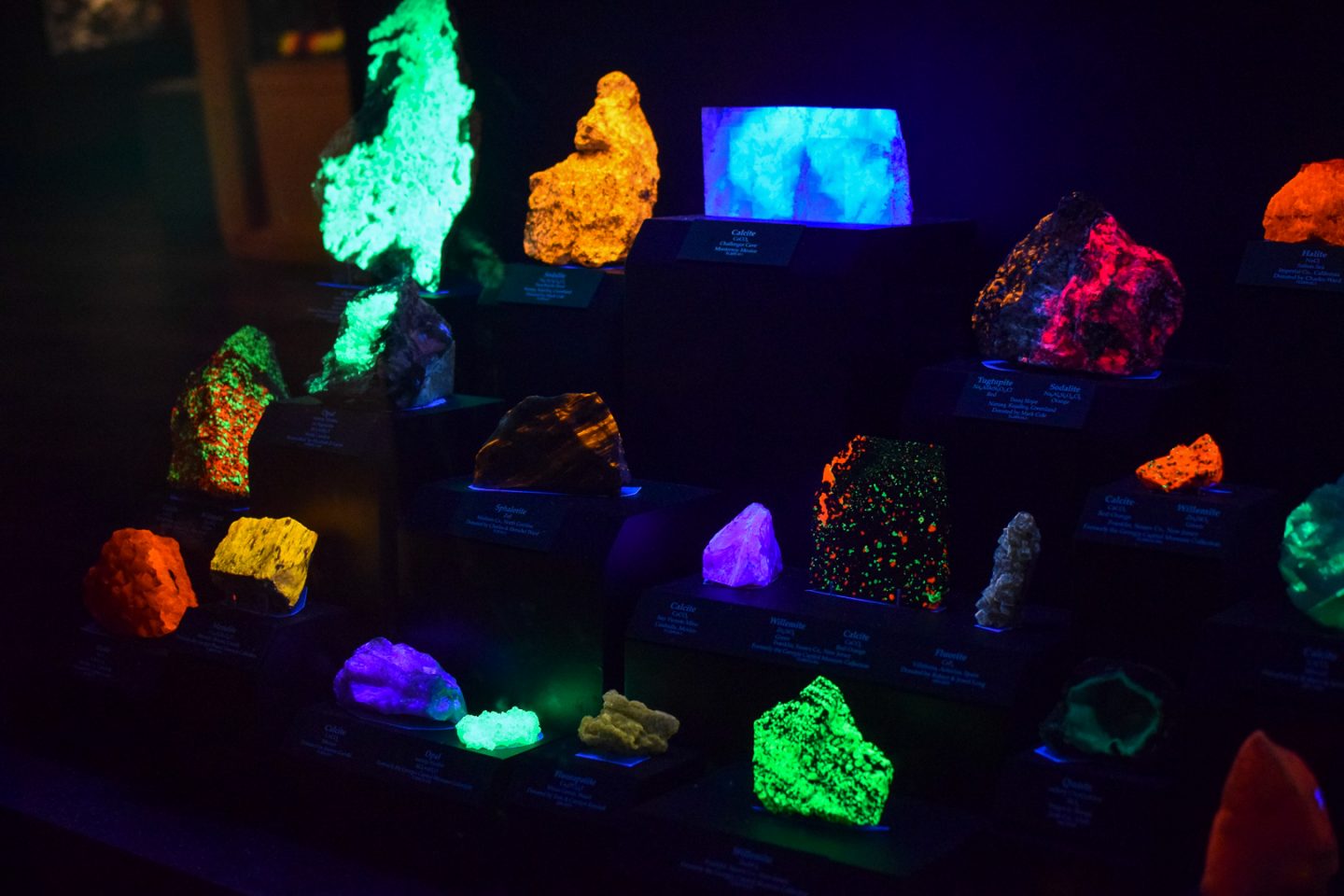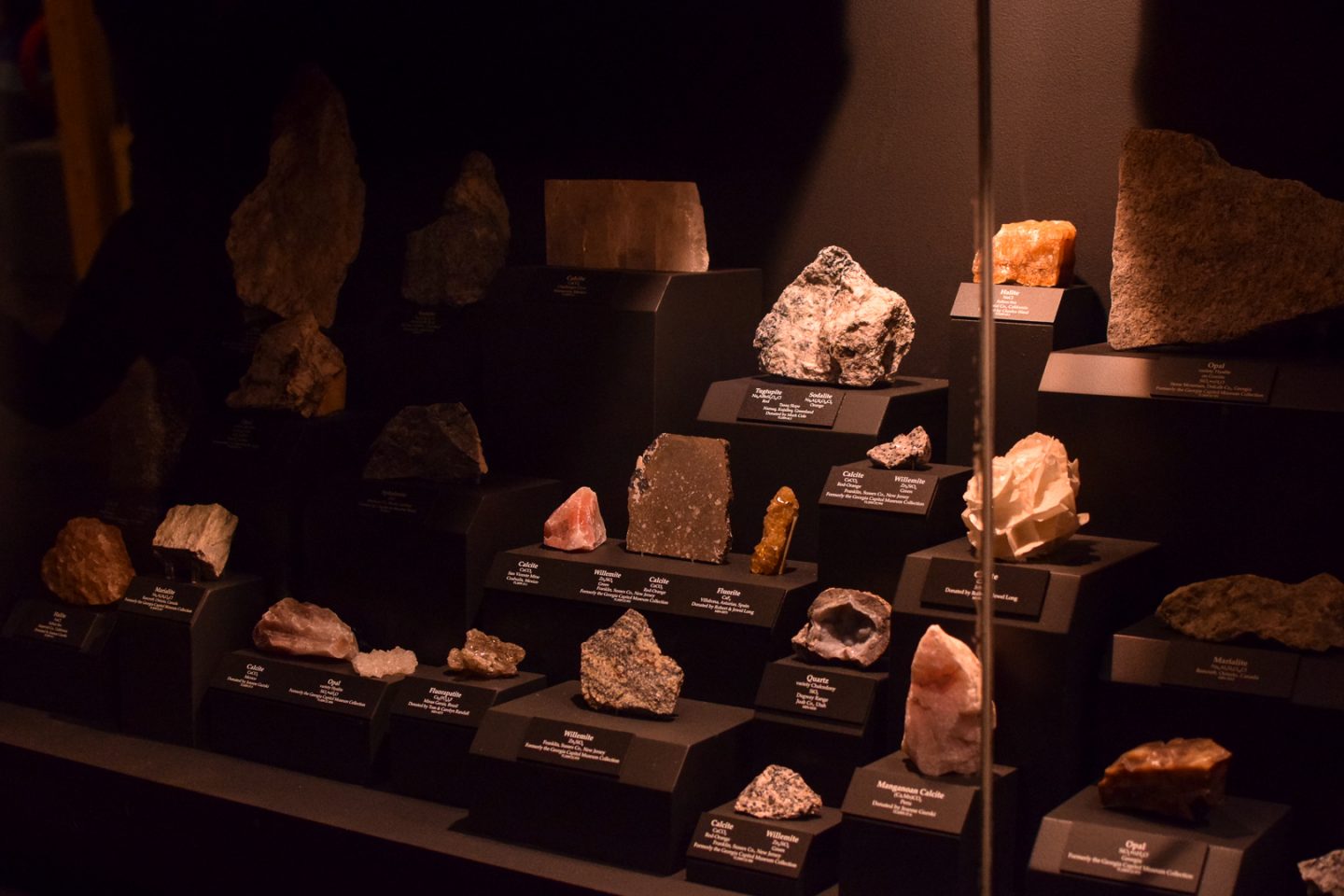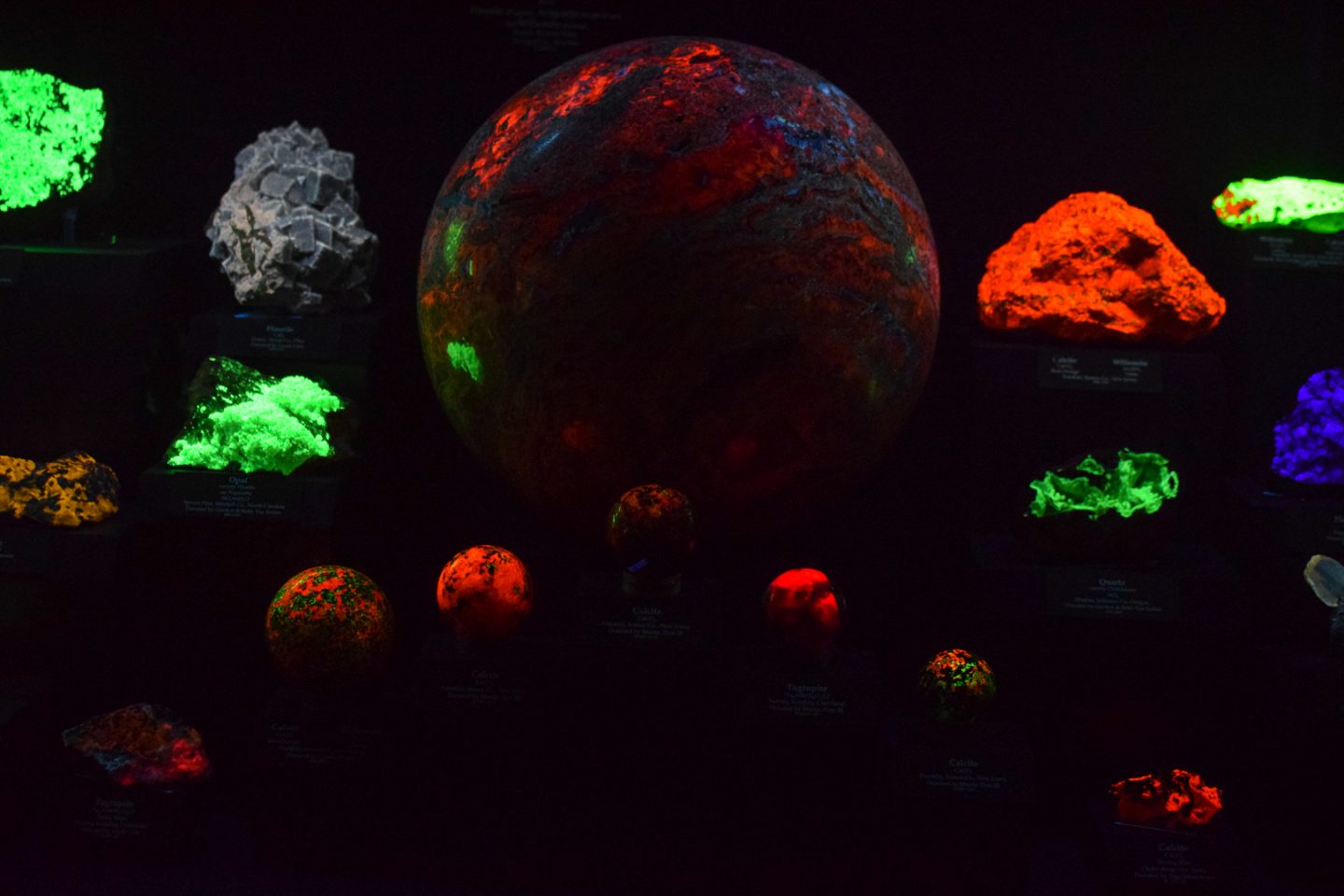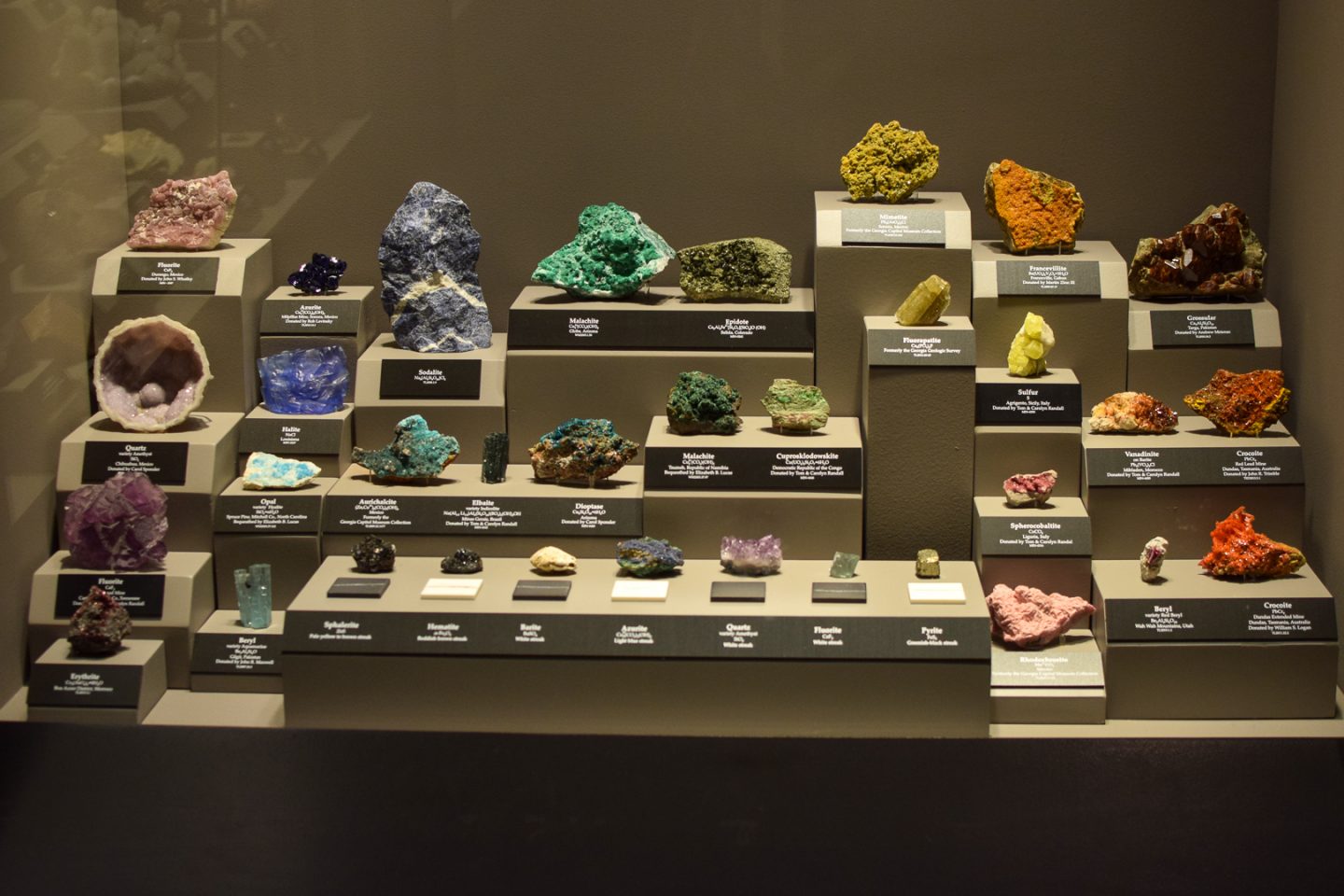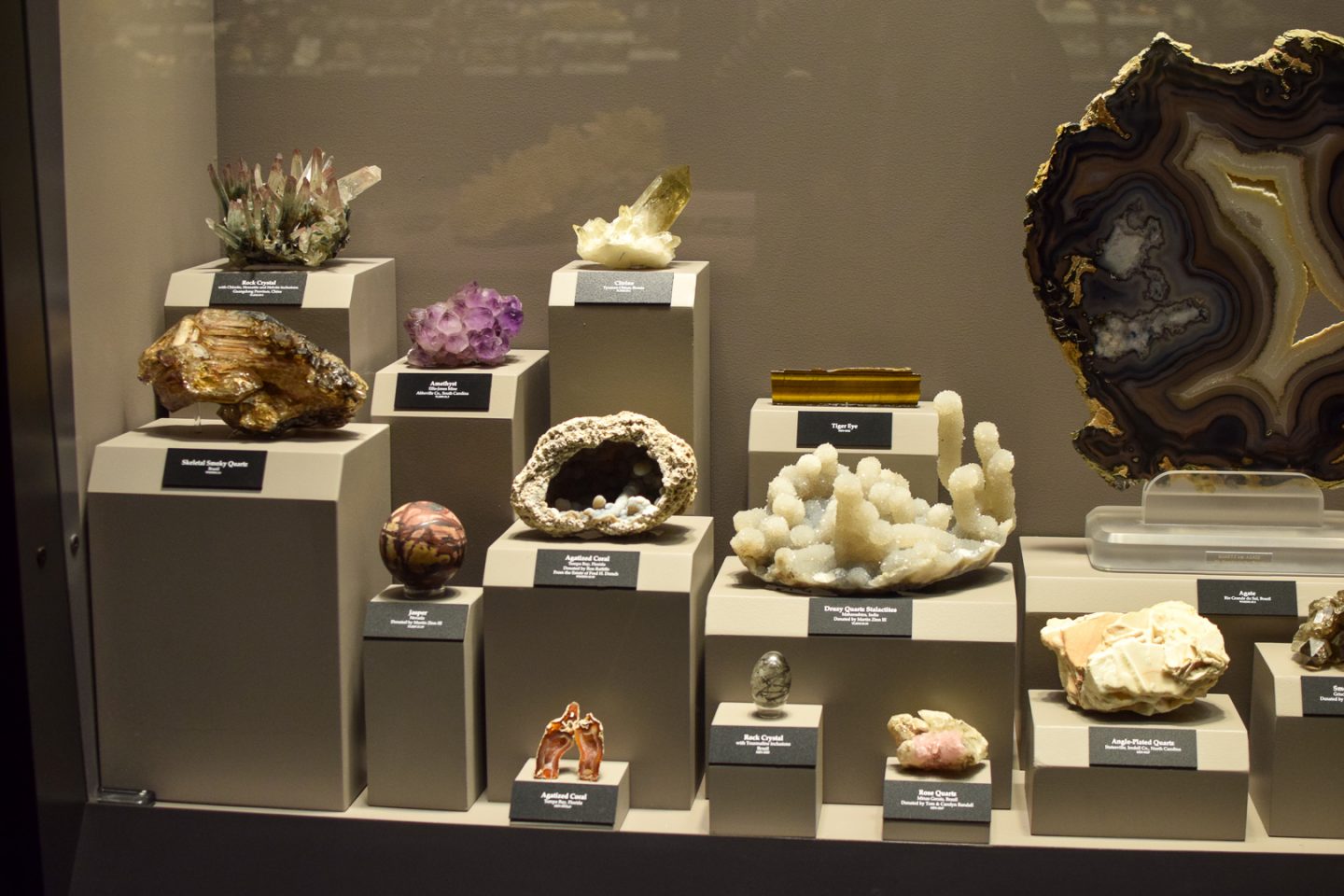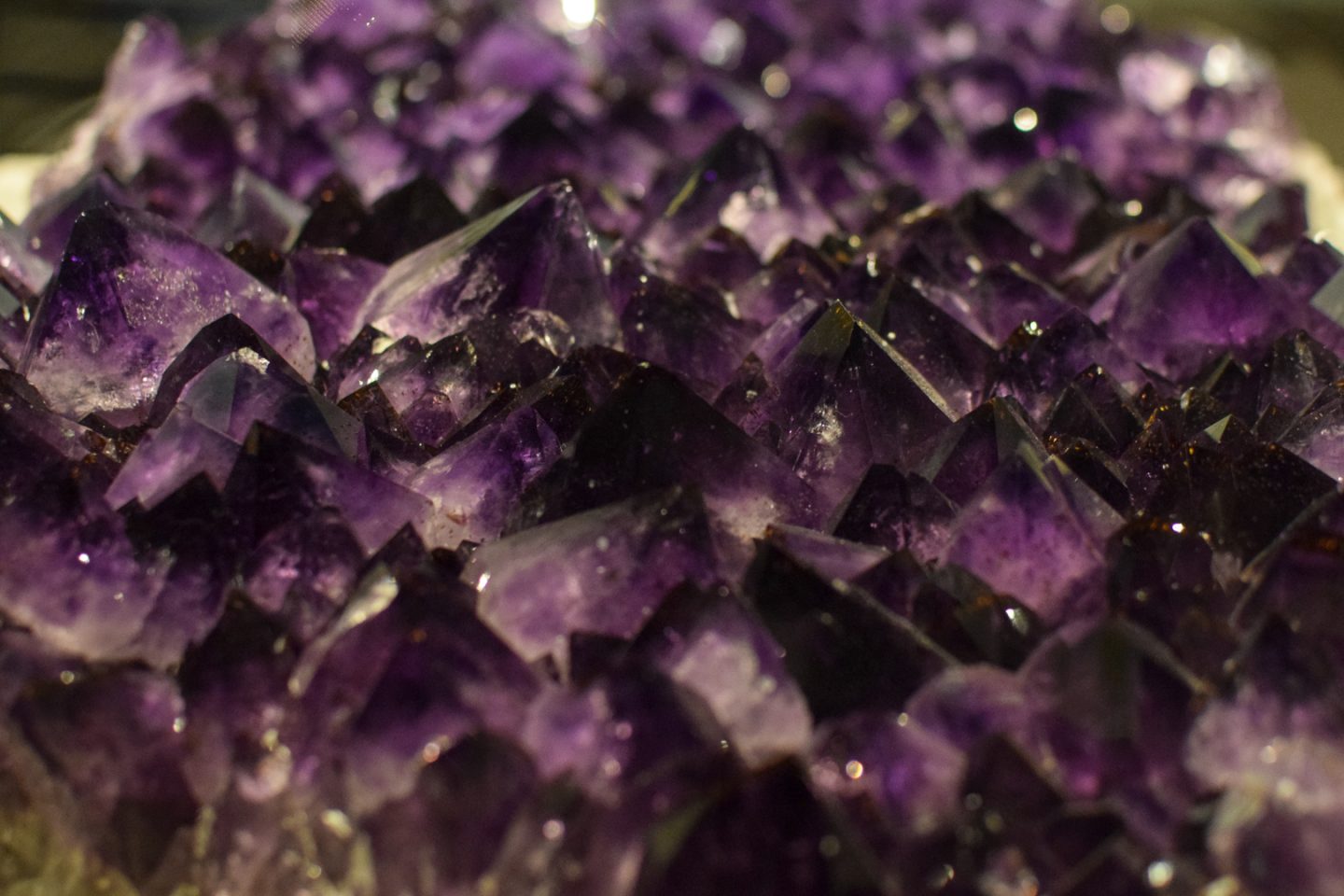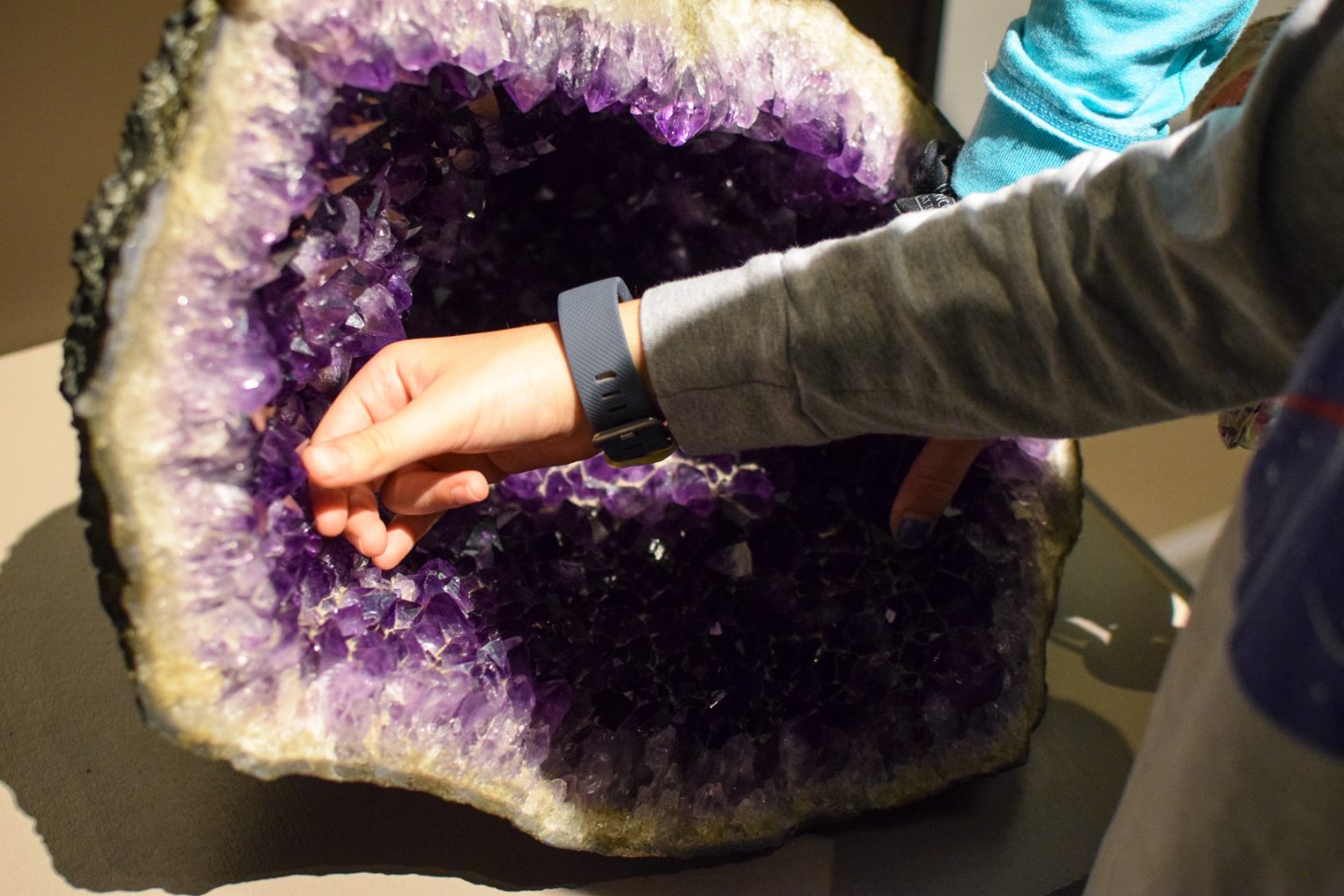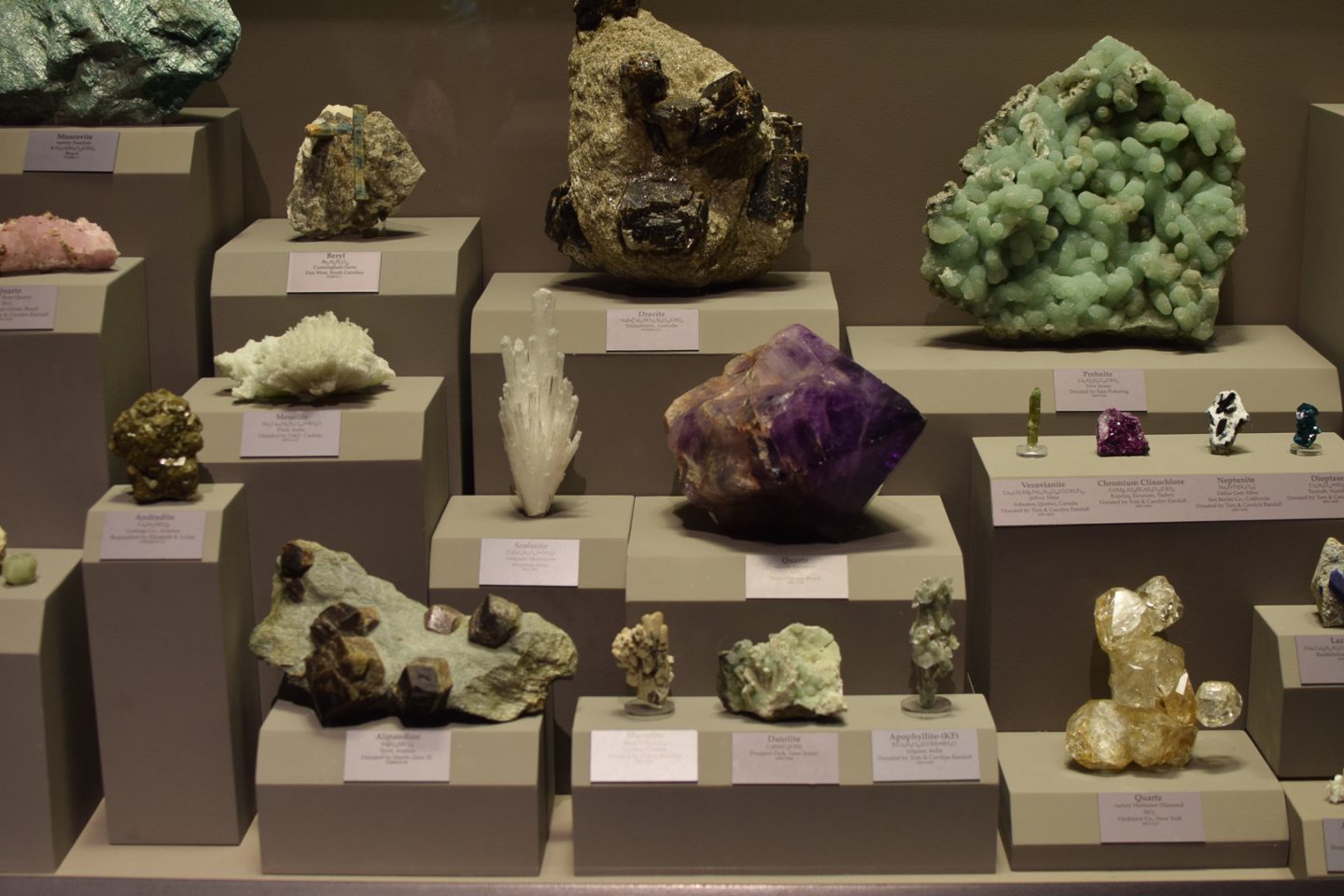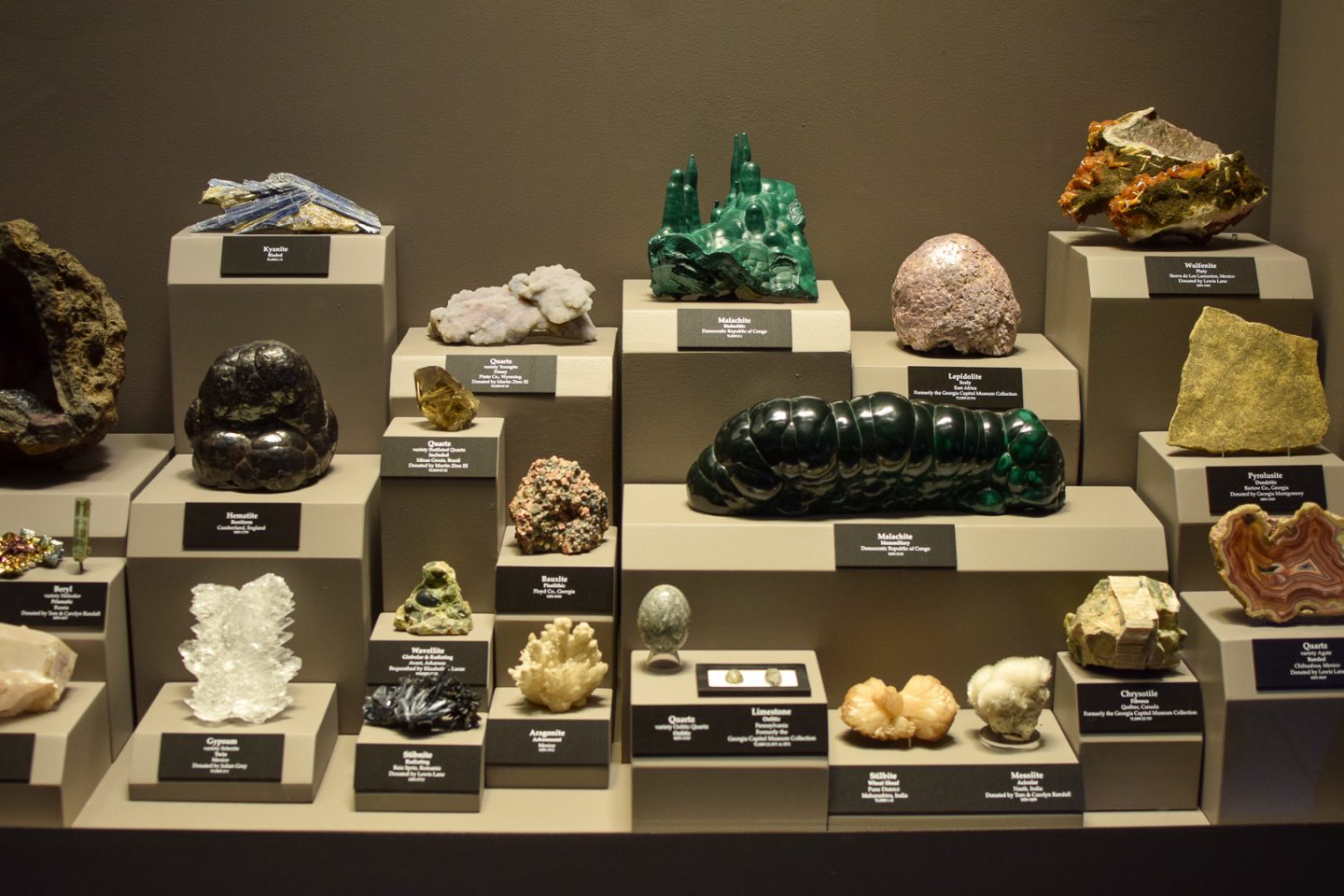 This shows how gems are cut, I believe.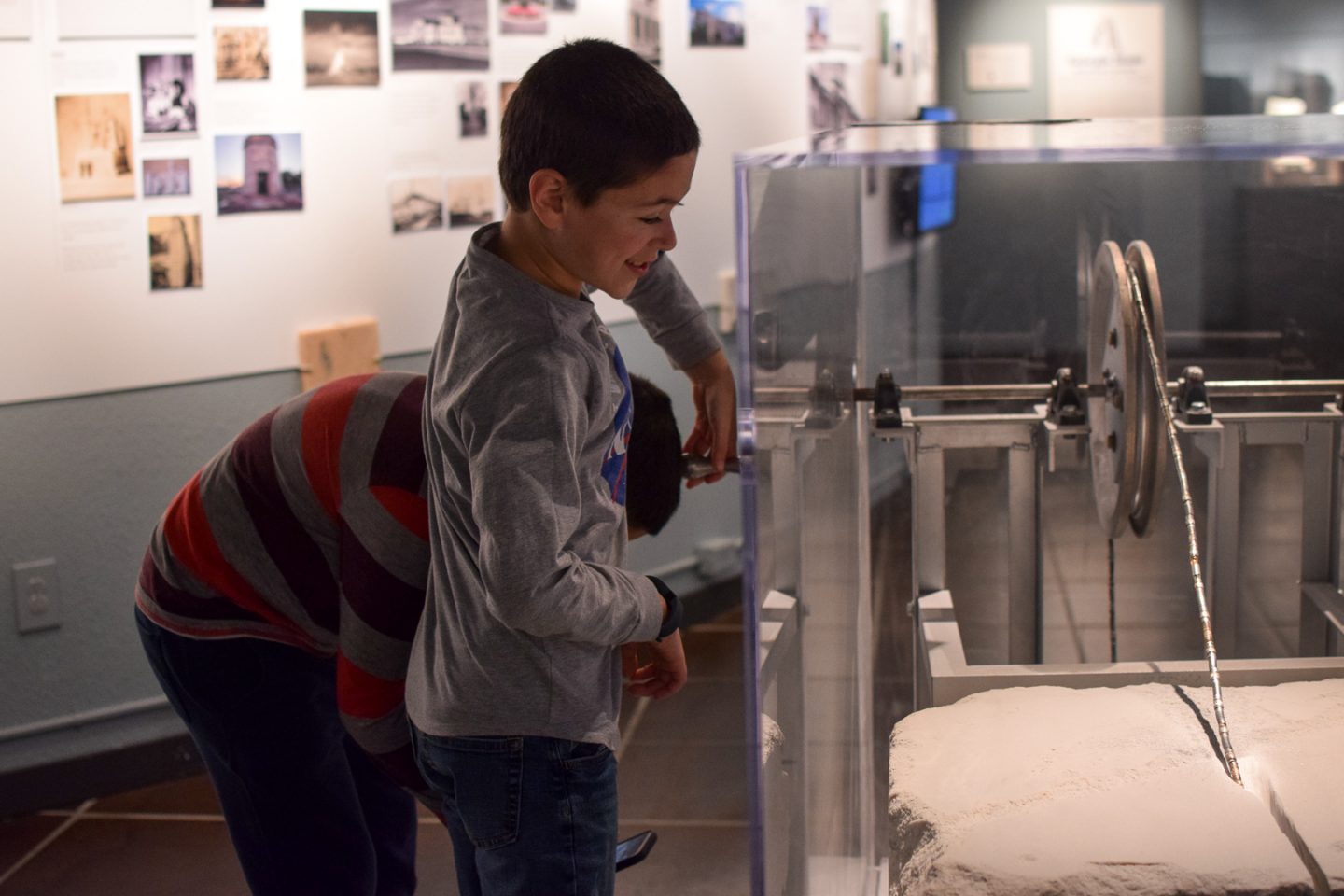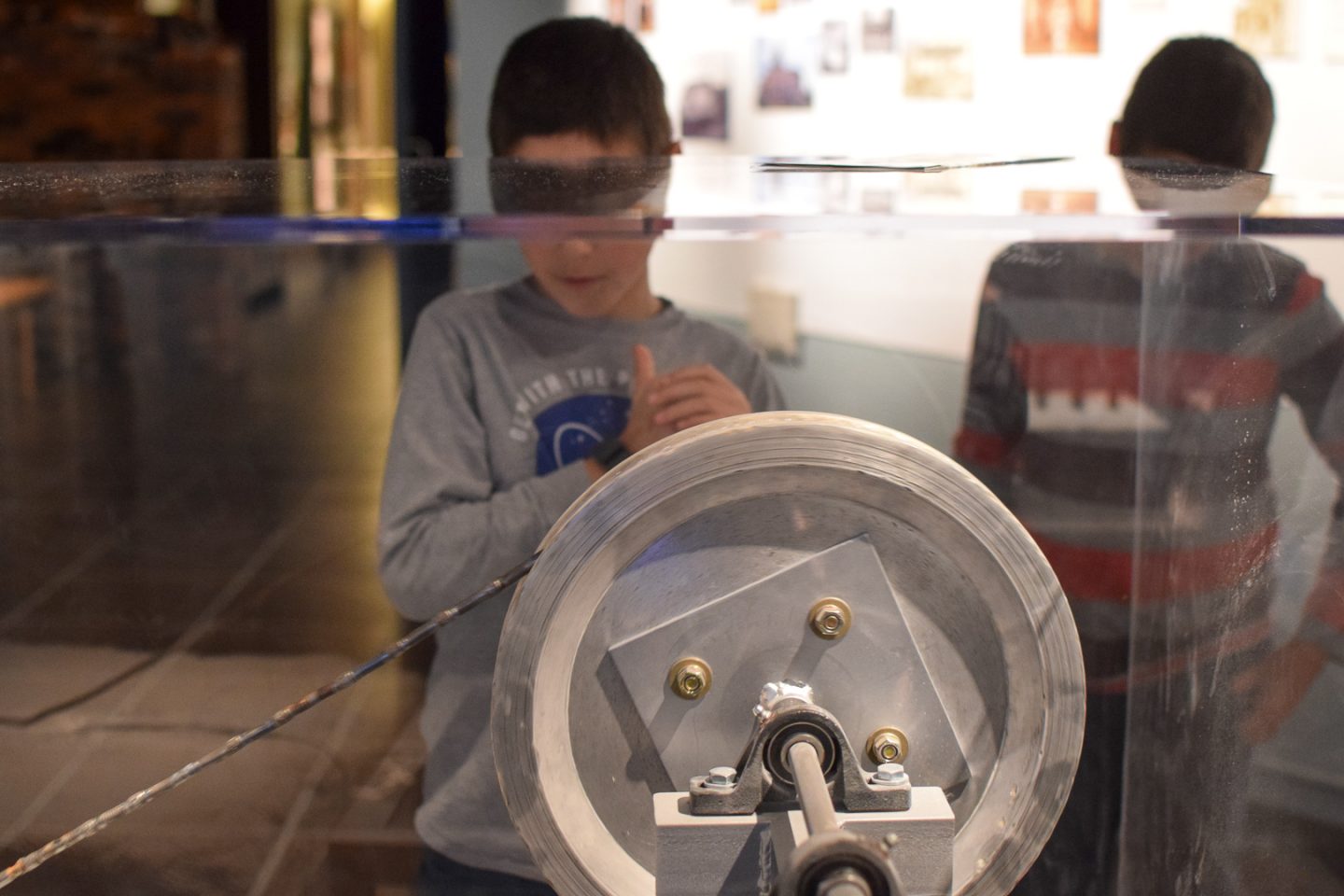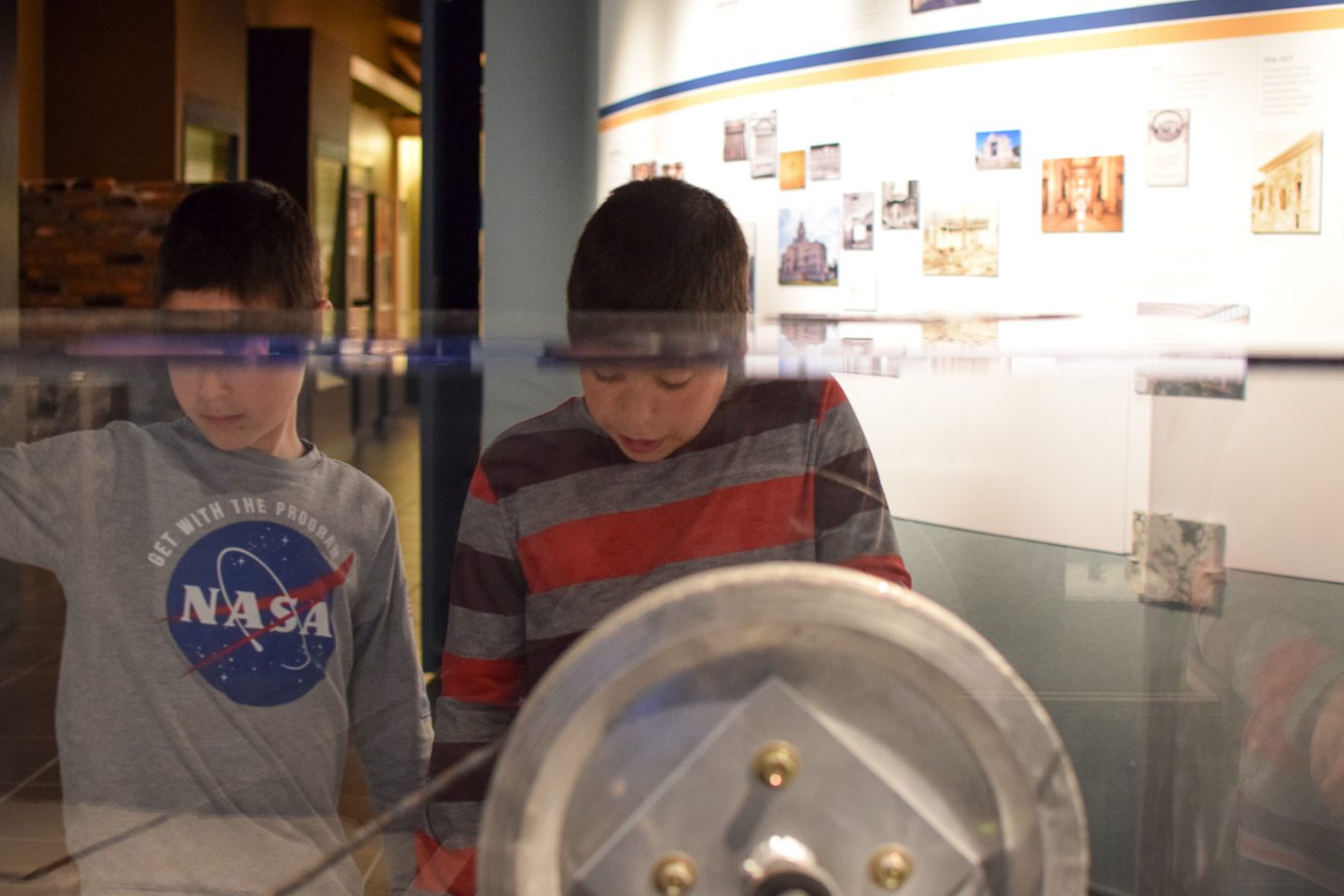 The My Big Backyard section is for young children, but of course my kids wanted to play too! They loved all the various ways to measure things.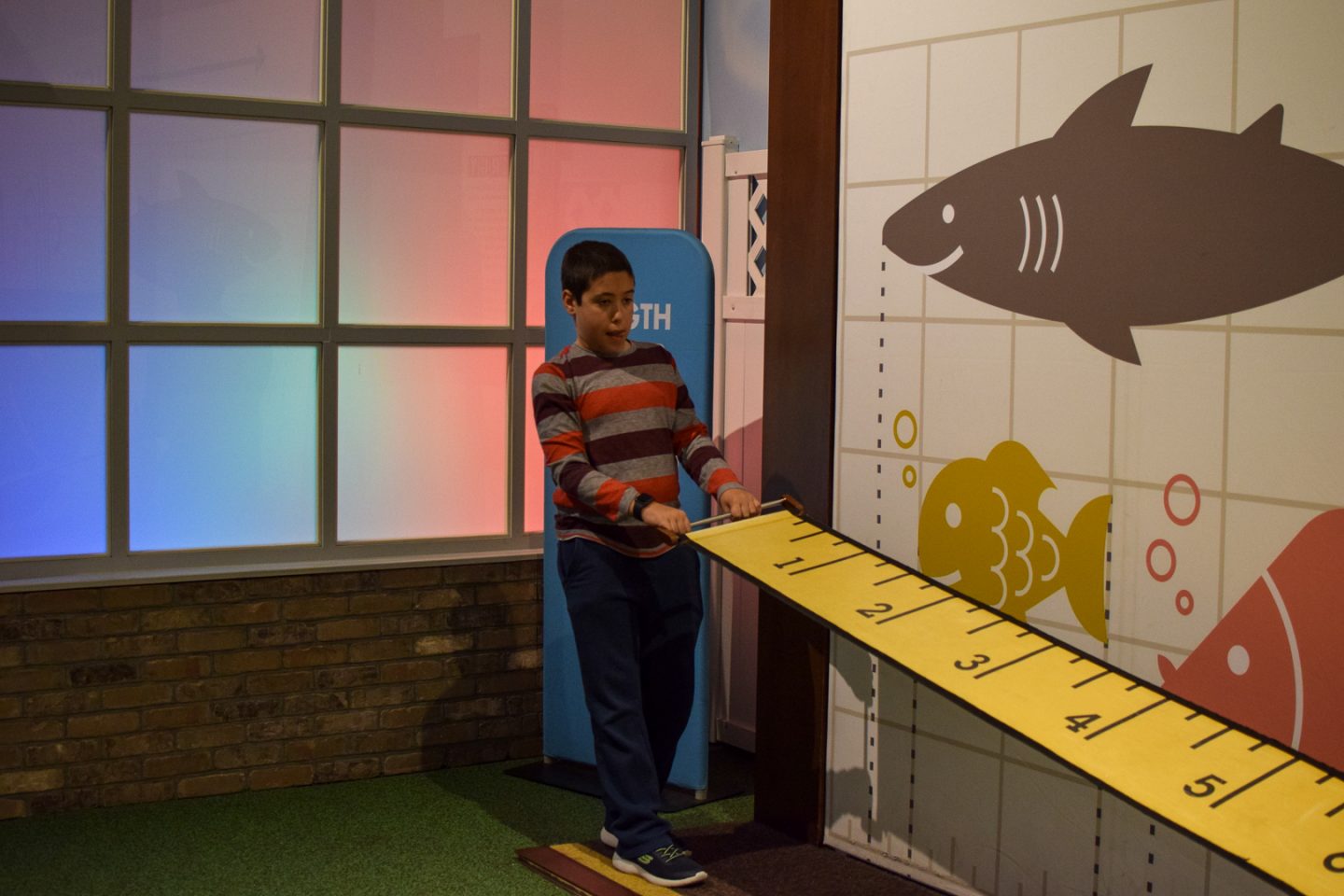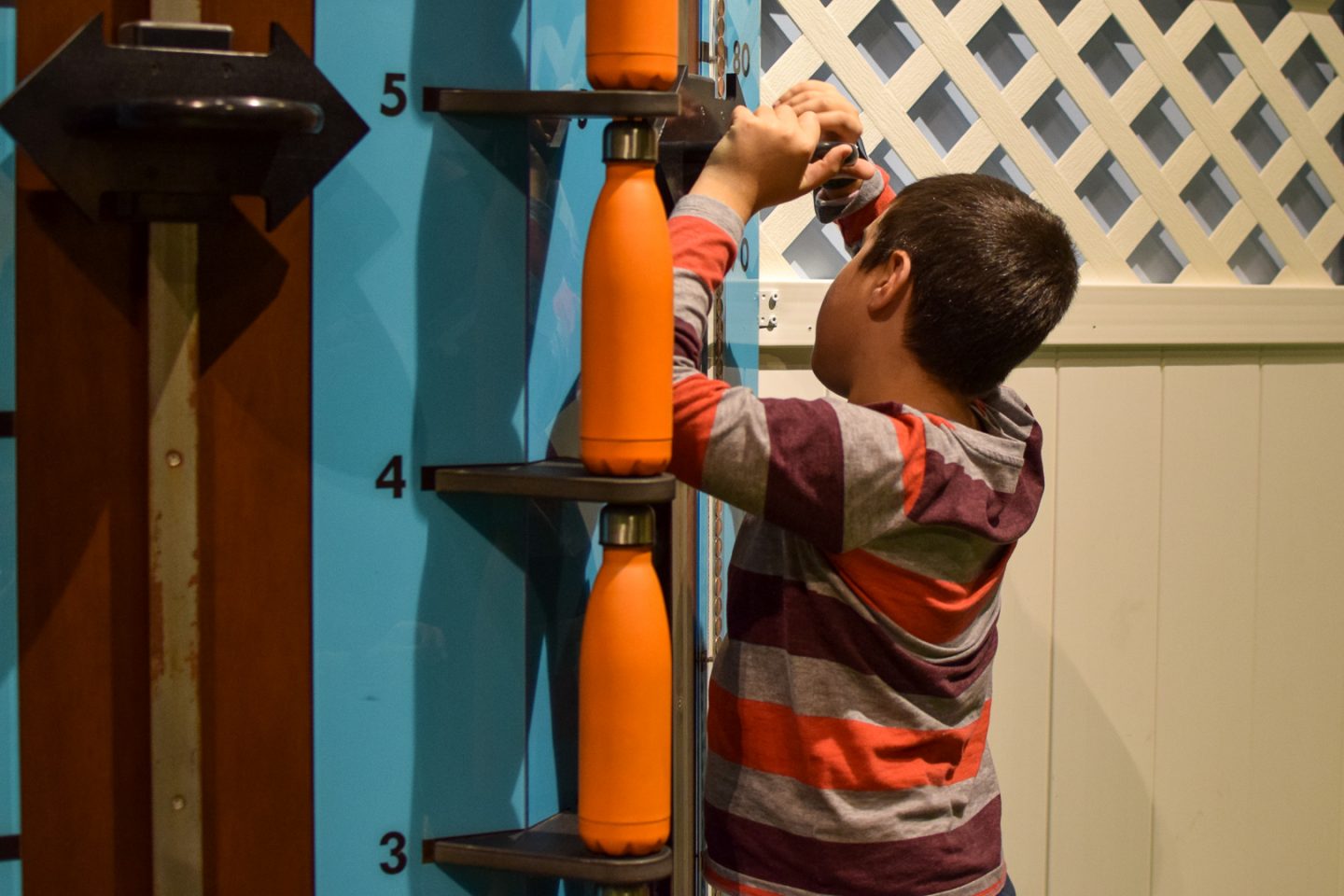 Zachary is 5 Hydroflasks tall.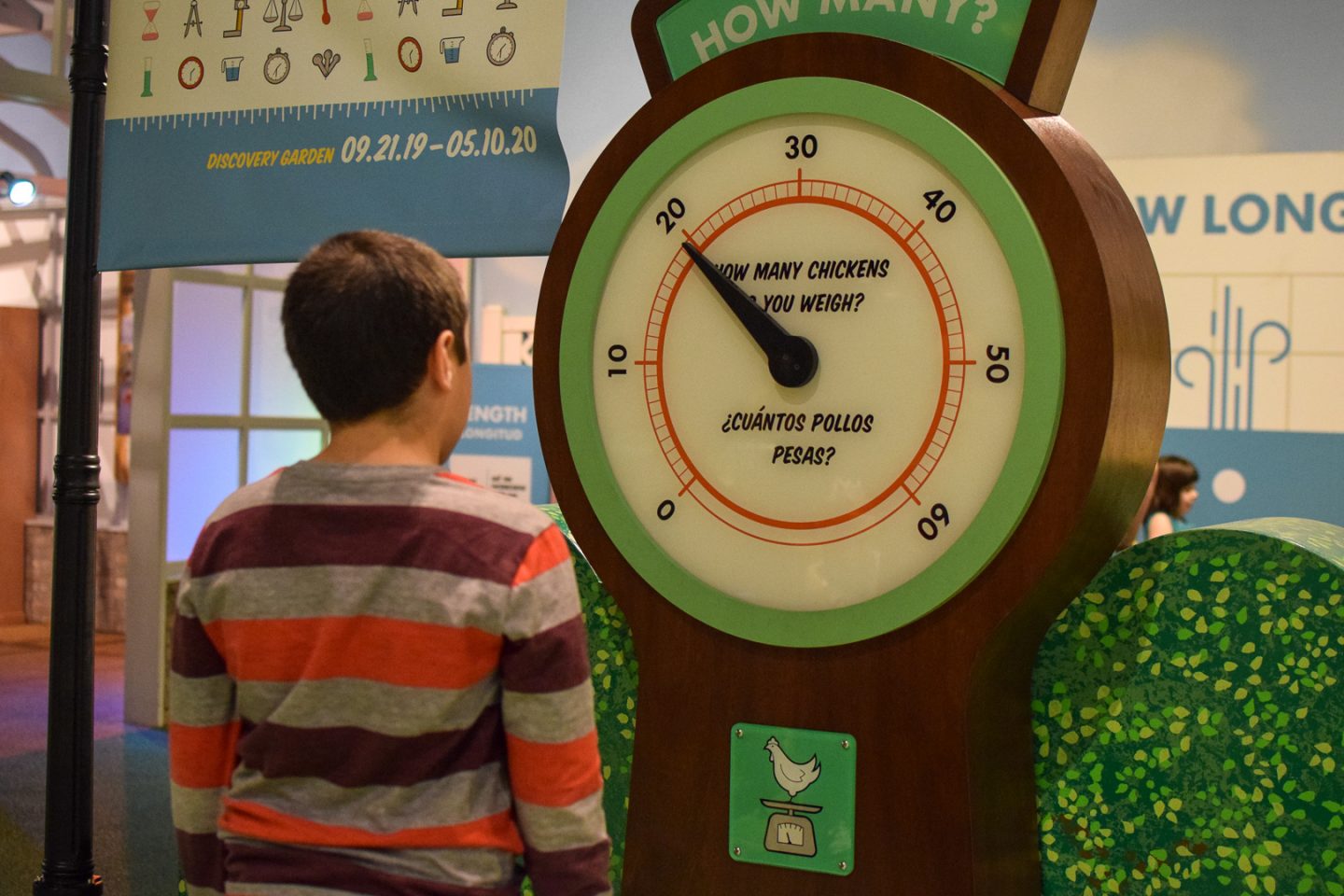 And weighs 20 chickens.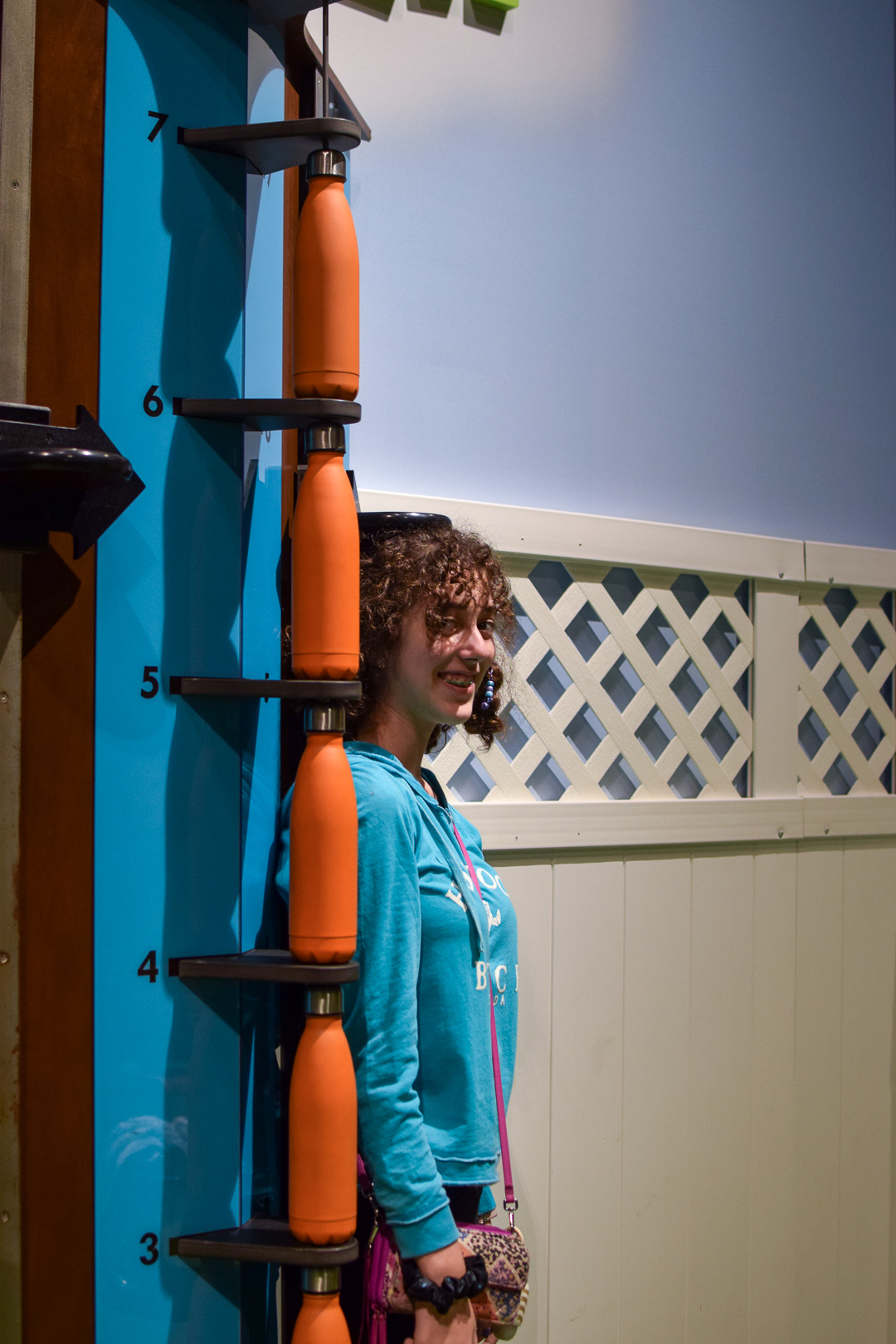 Gabbie is something like 5.5 Hydroflasks tall!
There is a solar house outside, which Zachary was very interested in seeing, but unfortunately it was not open for tours when we were there.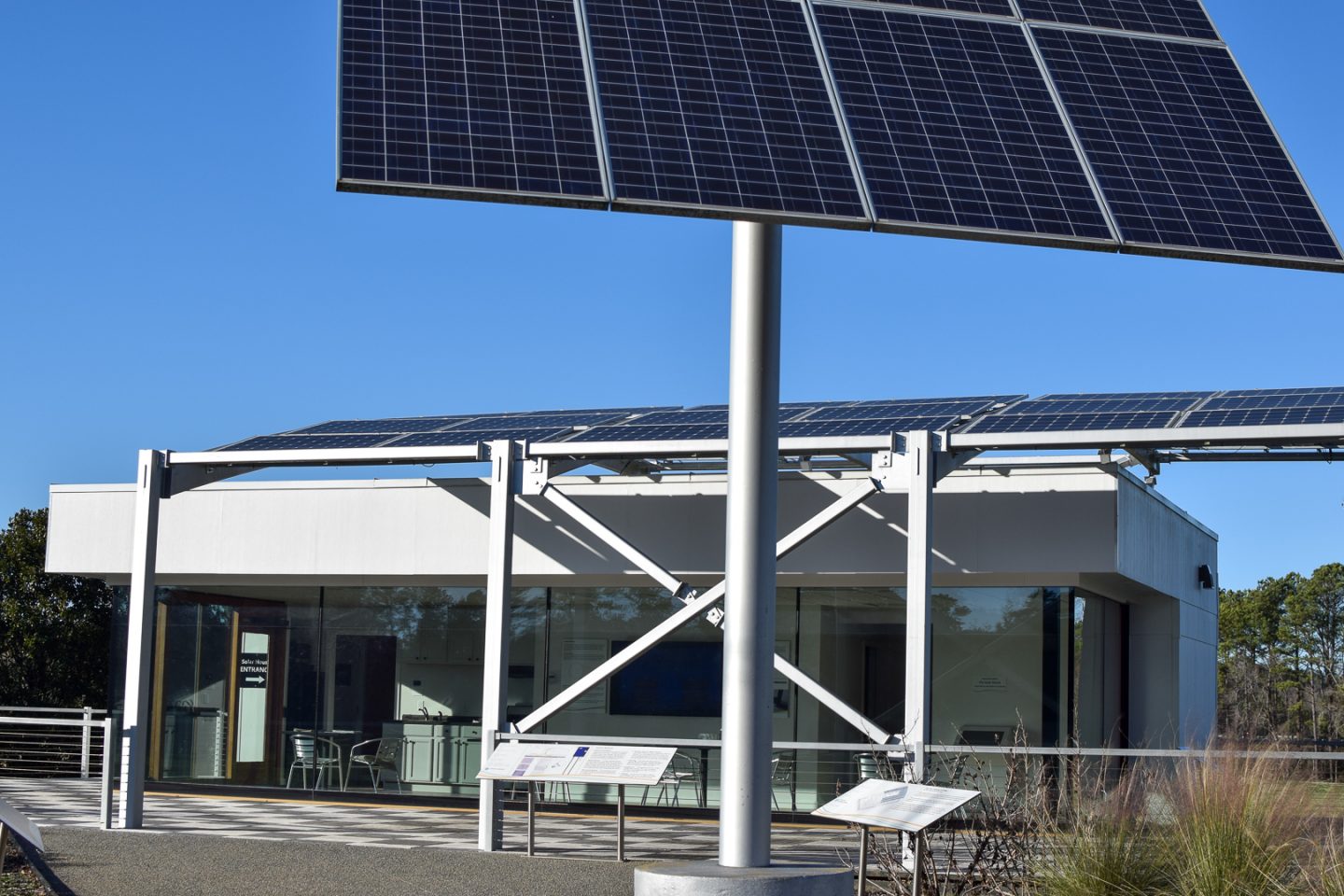 All in all, it was a great science museum to check out and if you're in the area, I'd recommend it!