Just a few short years ago, coupon clipping was all the rage. People waited eagerly for the Sunday paper to arrive, not just for the lengthy articles or splashy photographs, or even the gorgeous wedding announcements, but for the coupons. You'd diligently clip the relevant ones, make out your shopping list accordingly, and head off to the store to hopefully pack in the savings.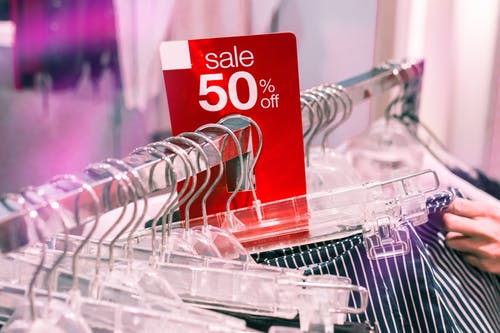 Photo Credit: Artem Beliaikin
Just a decade ago, "extreme couponing" was the sport du jour, with people saving obscene amounts of money at the store just from clipping coupons. Of course, those folks were basically making a career out of coupon-clipping, and the average person doesn't have that kind of time, but…that's neither here nor there, because couponing has evolved again in just that short time.
Now, coupons are a whole other animal. In our very online world, coupons have of course followed suit. There are myriad ways to clip coupons, utilize discounts and free promotions, and get incentives from all sorts of different stores and companies, if you just know where to look and how to sort them. There are so many, in fact, that you'll have to get choosy about which ones you need and which ones you don't, otherwise your spam inbox might literally explode with offers.
One of the best ways to utilize coupons that you actually need, from companies where you actually shop, are to download their targeted apps. Stores like Target, Dollar General, Kroger, and more have apps that offer coupons based on your specific shopping activity, so they're targeted towards the things you actually buy. They often also offer seasonal coupons, holiday coupons, and even free items from time to time. These apps offer other perks, too, like fuel or pharmacy points, "rewards points" that you can redeem for merchandise, and sometimes you can even use them to create shopping lists, register for items, or schedule a delivery or pickup. If you shop at one of these stores regularly, downloading the app is a must.
If you aren't a big fan of apps, coupon sites are another good way to get great deals online for tons of stores, and not just for groceries. JCpenney coupons, Straight Talk phone deals, Old Navy clothing, Wayfair, Bed, Bath and Beyond, and Walmart are just a handful of the coupons you can plug in to the sites where you shop the most. In some cases you can even download and print the coupons yourself to use in-store.
Another good way to get deals and coupons from stores you frequent are to sign up for their newsletter. Many sites like Zulilly, Vistaprint, and other online retail outlets offer these in lieu of apps, but the savings are just as good, sometimes better. Just plug in your email and a few other details and you're a "member", on your way to receiving exclusive offers, deals, discounts and coupons. Signing up for newsletters also ensures you'll be among the first customers to find out about new promotions and deals.
These are just a few ways to cut coupons online and take advantage of the best in savings from the stores you shop frequently. It definitely pays off; you can save hundreds of dollars a year just from using a few simple coupons!
---
This post was contributed by Simone Devonshire.