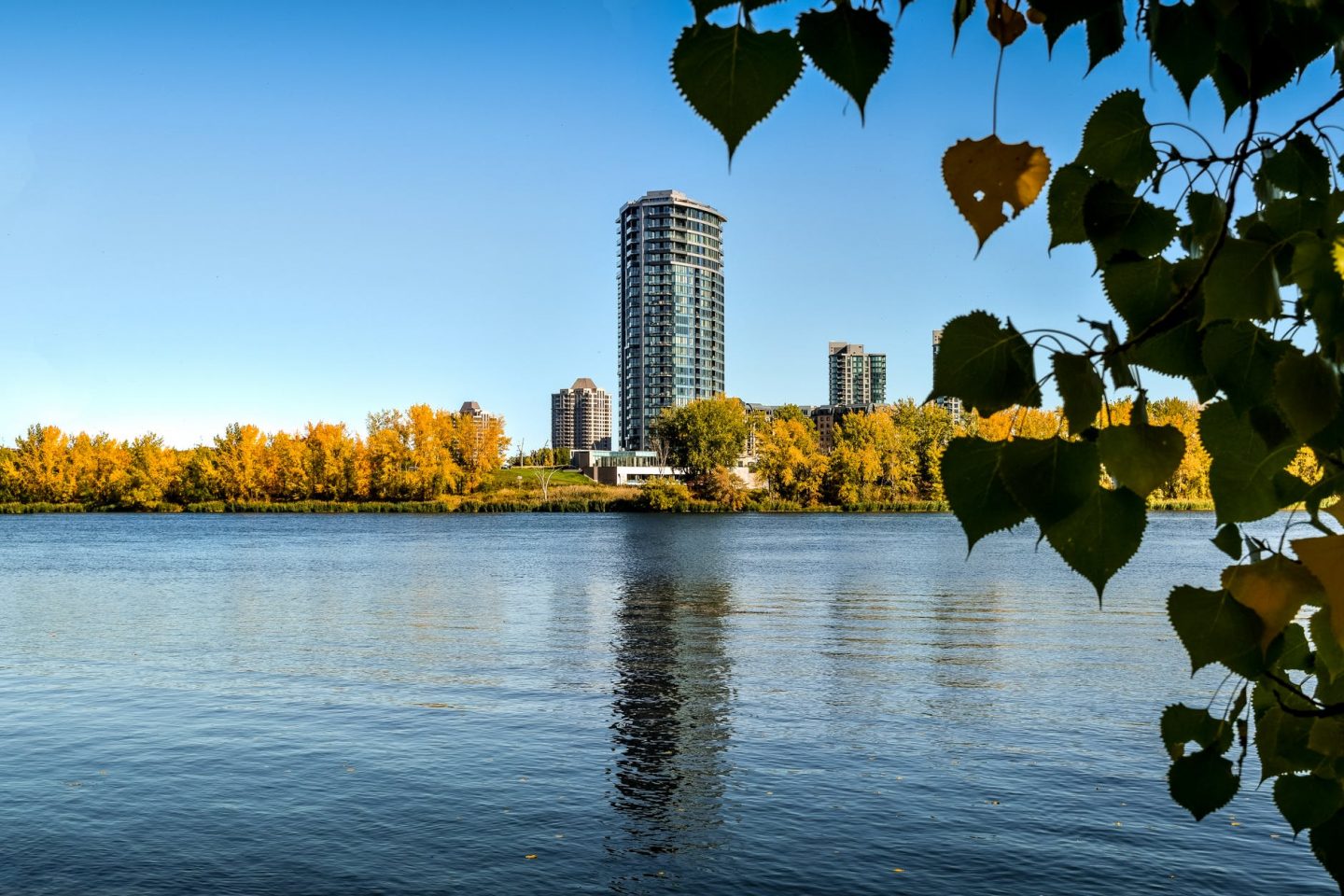 2019 is coming to an end, and for those of you who like to plan ahead – you will most likely be
thinking about what family vacation you would like to take in 2020. Have you ever considered
Montreal as an option? Montreal has a fantastic reputation of having something for everyone
whether you have small children or teens. Here – we have listed some of the reasons why it should
be on your list for 2020.
It's Easy to Get To
Flights to Montreal go out on a regular basis – which means you can be fairly flexible on when you
go. They are also more cost effective than you may think, so your trip doesn't have to cost you an
arm and a leg either. You can check out flyporter.com for more info on airline costs and times of
travel. Simply visit the following link: https://www.flyporter.com/en-ca/book-flights/where-we-
fly/canada/montreal.
There are Great Amusement Parks
Holidays are all about fun, and what better way to enjoy some excitement than at an amusement
park. The La Ronde Amusement park has so much to offer and a great trip for the kids. You will find
this park in a small island in downtown Montreal. There is something for everyone to enjoy there.
Whether you want to take advantage of the thrill of a rollercoaster (which is as fast as 50 miles an
hour), be a bit of a daredevil and go on a slingshot which will take you up to 245 feet in the air, or
you can check out some of the other less frightful options like dodgems, ferris wheels and more. By
visiting this amusement park you will be sure to have a fun-filled day.
There are Lots of Family Friendly Restaurants
Poutine and sandwiches filled with smoked meat are some of the local delicacies in Montreal and
are perfect for children as finger foods. There are lots of delis and cafes where you can enjoy this
kind of food – and there are also infamous bakeries where you and the kids can tuck into some
bagels with all kinds of fillings available. It could be that you have children who don't mind checking
out some of the finer foods there are lots of options for this too. There are places such as Jardin
Nelson who offer amazing sweet and savoury crepes and salads. For kids there is pizza, pasta and
lots more. Wherever you are staying in Montreal – you will find family friendly restaurants.
You can go on Self-Guided Tours
There is a fantastic app called the Cite Memoire which will allow you to immerse yourself in the
history of Montreal. There are both 60 and 90 minute tours that you can take at your leisure which
gives you a completely different way of exploring. They don't take you too far out, and they aren't
hard which makes them great for families with kids. With a 375 year history, there is lots to learn
about Montreal.
Enjoy the Scenery of Mont Royal
If you are an active family and like a bit of exercise – then a bike ride Mont Royal could be right up
your street. It's more suitable if you have children over the age of 12. You can rent bikes for an
entire day or even for an hour for really cheap rates that will allow you to get to know the city. You
will find there are lots of bike stations throughout and you can check out the likes of Beaver lake,
Mount Joseph Oratory – and enjoy some great views. There are also lots of guided tours you can
take advantage of too if you prefer not to go it alone and want to learn more about the history of
where you are going as you go.
Enjoy lots of Kid Friendly Festivals
Montreal is famous for being home to some great festivals. People often make the mistake of
thinking these are just for adults, but in actual fact – you will find some great events for all the
family. Whether you are a foodie family, you love music – or even comedy and crafts, you will find a
festival to match those interests. There are lots of Montreal festival sites you can check out to try
and plan your trip to make sure you are there when the best ones are on.
See Stars at the Tinto Alcan Planetarium
The Tinto Alcan Planetarium is an incredibly popular destination for families with kids. It comes
complete with 2 theatres where your kids can be introduced to the solar system and astronomy. It is
a great experience where you can either kick back on a comfy chair or relax in a bean bag. Make
sure you check out the schedule – as the shows they have on offer change depending on the season.
If you are a big fan of astronomy – you may want to book your trip around it. They also cater to both
French and the English language.
It makes Science Fun
Another big attraction of Montreal is the Montreal Science Centre which is based in Old Port. If you
have kids aged 6 and over they can get their hands dirty crafting derby cars, parachutes, floating
vessels and more. There are activities for younger kids too. There is a zone specific for young and
curious kids where they can build rollercoasters, houses and enjoy mixing colours. They also have an
IMAX theatre that is suitable to kids of all ages. If this is something you fancy, make sure you check
the schedule before you visit.
Be an Adventure Seeker with the Zip Lines
If you are looking for a bit of adventure when it comes to your family holiday – then you will
definitely want to check out the MTL zipline which is the first zip-line circuit in Canada. Not only is it
great for thrill seekers, but you will be able to see picturesque views of the city as you take on the zip
line. There are also great rope courses at the Voiles en Voiles amusement park right next to the zip
tower where you can enjoy a pirate themed adventure course for even more excitement. You can
read more about this park here: https://www.oldportofmontreal.com/activity/voiles-en-voiles.
You can Enjoy the Notre-Dame Basilica
There is a fantastic guided walking tour where you can tour the Notre-Dame Basilica that lasts
around an hour and a half. This 19 th century cathedral is an impressive part of history to visit and
check out. If you have much younger children, or you don't think the older ones would be
entertained for that long, you don't need to do a full scale tour – you are more than welcome to just
go in and have a look at the amazing stained glass windows – and beautiful altar.
If you weren't sure about where to take the family on your next holiday, or had looked at this
destination but are undecided – then hopefully this will make you think about Montreal as a
fantastic trip away. There is lots for the kids to enjoy and all kinds of activities to keep everyone
happy.
---
This post was contributed by Rosana. A passionate writer, Rosana enjoys travelling and then sharing her experiences with the world. Her love of exploring and finding exciting new experiences to sample translates into her work, and her articles reflect an adventurous heart and a free spirit.