Today I'm so excited to share about the new book One Day at Disney by Bruce Steele. This amazing book features descriptions of all kinds of people who make a Disney day magical. There is a giveaway for you to enter for your own copy, so make sure to read on. This post contains affiliate links, so if you use them and make a purchase, I may receive a small commission.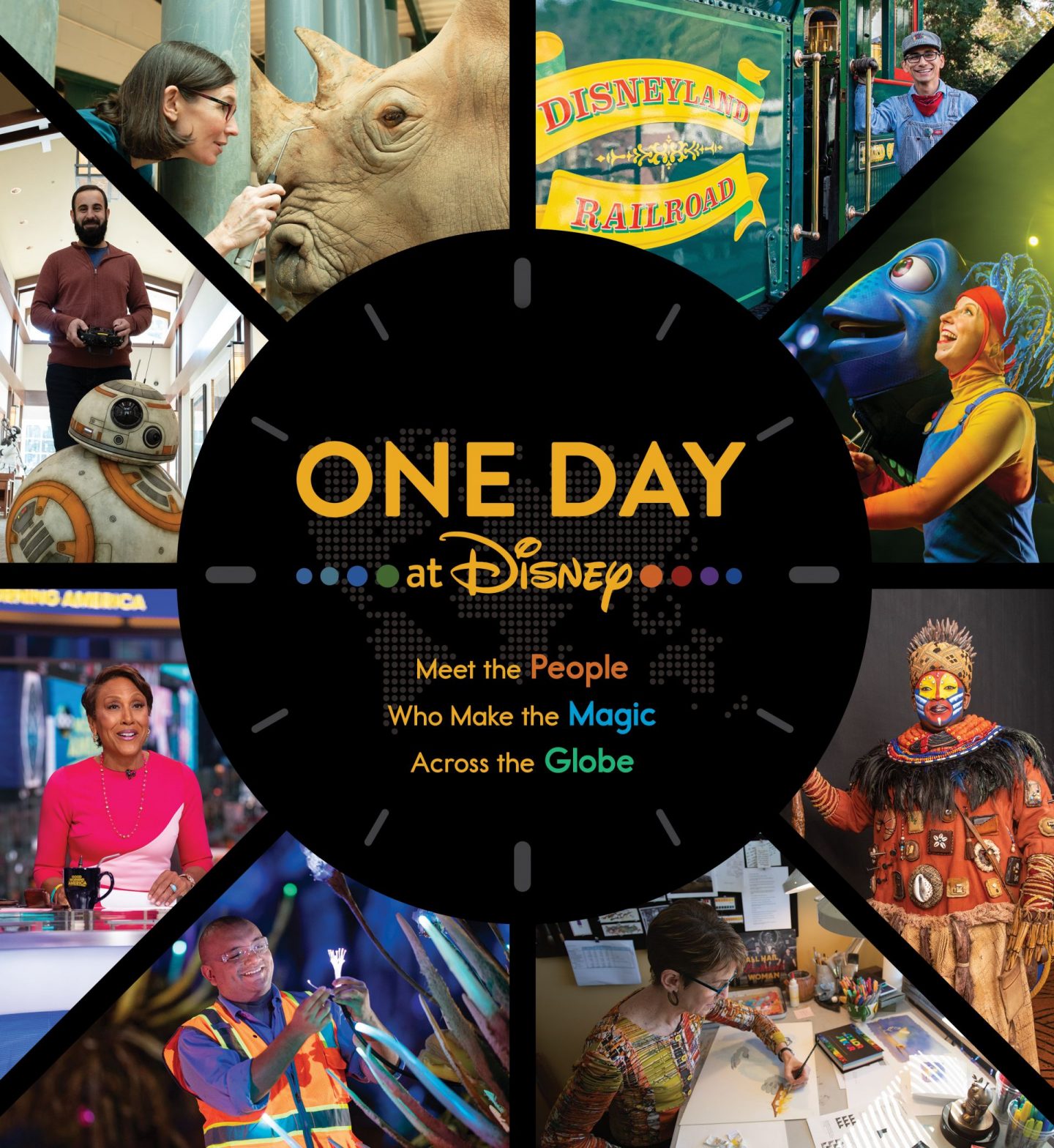 Title: One Day at Disney: Meet the People Who Make the Magic Across the Globe
Author: Bruce Steele, with introduction from Bob Iger
Genre: Non-fiction Coffee Table Book
Publisher: Disney Editions Deluxe, 12/3/19
Source: Rockstar Book Tours
Find it: Goodreads, Amazon, B&N, Target, TBD, Disney Store
Disney Plus Subscribers can watch the original documentary on December 3!
Book Description:
Discover what it's like to report to work every day for The Walt Disney Company. Step behind the scenes to immerse yourself in one "ordinary" day at Disney. In addition to the book, the Disney+ team was on hand to capture stories along the way. A full-length documentary and 52 short-form episodes expand the profiles and delve deeper into the essence of what it's like to be a Disney cast member.
On a Thursday in 2019, a small army of photographers and videographers scattered across the globe to capture what goes on beyond those tantalizing "Cast Members Only" doors – whether eavesdropping on historic endeavors or typical tasks. All the photos in this book were taken on that single Thursday, beginning early in Tokyo and following the sun around the world through Shanghai, Hong Kong, Paris, Madrid, the Bahamas, Costa Rica, and dozens of places throughout the United States. More than 40 hours after it began, the day ended as the sun set on the Aulani resort in Hawaii.
On that day, some 80 Cast Members agreed to open up their workshops, dressing rooms, kitchens, cubicles, TV studios, labs, locomotive engines – and some even more surprising and diverse work spaces. They also shared their stories: childhood dreams and chapters, career pivots and triumphs, workaday hurdles and joys. It was just a day in the life, as extraordinary as any other day at Disney. As any Cast Member can tell you, a Disney job is less a destination than a limitless journey. And for just One Day at Disney, we can all tag along for the ride.





Book and Documentary Trailer:
About The Authors: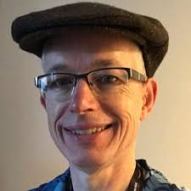 Bruce C. Steele is a journalist and Disney fan with a long career of profiling the famous and the
unheralded, from the pastry chefs at the Biltmore Estate to the stars of Disney's Mary Poppins Returns.
A Pennsylvania native and University of Alabama graduate, he started his career at a daily newspaper in Louisiana and most recently worked at the paper in his current home of Asheville, North Carolina. In between he was the executive editor of Out magazine and the editor in chief of The Advocate newsmagazine and also took time to get an MFA in film studies from Columbia University. He has lived in New York City and Los Angeles, where his husband was a Disney animator. He's now a freelance writer and regular contributor to Disney's twenty-three magazine. Apart from this book, some of his favorite past interviews have been Emma Watson, Sir Ian McKellen, Episcopal Bishop Gene Robinson and crawfish farmers in the Louisiana bayou.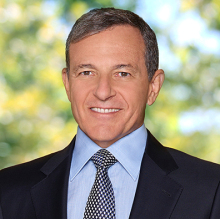 Robert A. Iger is Chairman and Chief Executive Officer of The Walt Disney Company. As Chairman and CEO, Mr. Iger is the steward of one of the world's largest media companies and some of the most respected and beloved brands around the globe. His strategic vision for The Walt Disney Company focuses on three fundamental pillars: generating the best creative content possible; fostering innovation and utilizing the latest technology; and expanding into new markets around the world.
Mr. Iger has built on Disney's rich history of unforgettable storytelling with the acquisitions of Pixar (2006), Marvel (2009), Lucasfilm (2012) and 21st Century Fox (2019), as well as the landmark 2016 opening of Disney's first theme park and resort in Mainland China, Shanghai Disney Resort. Always one to embrace new technology, Mr. Iger has made Disney an industry leader through its creative content offerings across new and multiple platforms, most recently leveraging cutting-edge direct-to-consumer technology to successfully launch the Disney+ streaming service on November 12, 2019 and ESPN+ in 2018.
Disney's exceptional entertainment experiences, widely diverse content, and unique skill in managing businesses in an integrated manner have led to strong results. During Mr. Iger's tenure, The Walt Disney Company has been recognized as one of the "Most Reputable Companies" in both America and the world by Forbes magazine (2006-2019); one of the "Best Employers" in both America and the world by Forbes magazine (2019 and 2018, respectively); one of the "World's Most Admired Companies" by Fortune magazine (2009-2019); one of the "World's Most Respected Companies" by Barron's (2009-2017); one of the "Best Places to Launch a Career" by BusinessWeek magazine (2006-2010); and as "Company of the Year" by Yahoo Finance (2013).
Prior to his current role, Mr. Iger served as President and Chief Executive Officer beginning October 2005 and President and Chief Operating Officer from 2000-2005. Mr. Iger officially joined the Disney senior management team in 1996 as Chairman of the Disney-owned ABC Group and in 1999 was given the additional responsibility of President, Walt Disney International. In that role, Mr. Iger expanded and coordinated Disney's presence outside of the United States, establishing the blueprint for the Company's international growth today. As Chairman of the ABC Group, Mr. Iger oversaw the broadcast television network and station group, cable television properties, and radio and publishing businesses and also guided the complex merger between Capital Cities/ABC, Inc. and The Walt Disney Company.
During Mr. Iger's years with ABC, he obtained hands-on experience in every aspect of the television business—including news, sports, and entertainment—as well as in program acquisition, rights negotiations, and business affairs. He began his career at ABC in 1974.
Mr. Iger has been named one of the "World's Most Powerful People" by Forbes magazine (2018); one of Fortune magazine's "25 Most Powerful People in Business" (2006, 2007); one of the "Top Gun CEOs" by Forbes magazine (2009); one of the "Best CEOs" by Institutional Investor magazine (2008, 2009, 2010, 2011); MarketWatch CEO of the Year (2006); and "CEO of the Year" by Chief Executive (2014). Mr. Iger serves on the boards of the National September 11 Memorial & Museum and Bloomberg Philanthropies.
In 2012, Mr. Iger became a member of the Academy of Arts & Sciences, one of the nation's most
prestigious honorary societies, which recognizes some of the world's most accomplished scholars,
scientists, writers, artists, and civic, corporate, and philanthropic leaders.
Mr. Iger is a graduate of Ithaca College.
My Review:
My kids and I are in love with this book. We love that we can learn about what all sorts of people do at Disney, and there are so many different people that keep the magic of Disney alive. Not only does the book take you behind the scenes of certain jobs at the Disney parks, but it also features people like Robin Roberts, the co-anchor of Good Morning America, Pavan Komkai, the Manager for Broadcast Engineering at ESPN+, Candace Valdez, on-air personality for Disney Radio, actors in various Disney TV shows, people who work for Imagineering, artists, stars of Disney shows around the world, and many more.
As a Disney obsessed family, it is amazing to find out about all the different jobs that one can have at Disney World – like a ride engineer for example! There is so much that goes on to make Disney magical, and this book has it all. The photography is truly stunning and all of us can enjoy the stories told about each featured person. We can't wait to watch the documentary as well!
Giveaway:
3 winners will win a finished copy of ONE DAY AT DISNEY, US Only.
Sweepstakes:
DISNEY TRIP SWEEPSTAKES Ends December 2, 2019.
Enter to win magical prizes with Your One Day at Disney Sweepstakes. You could win fantastic Disney prizes, including a grand prize that will spirit you away on your own magical insider experience!
Blog Tour Schedule:
Visit the rest of the bloggers and instagrammers on tour this week:
I highly recommend this book as an amazing gift for any Disney fan!