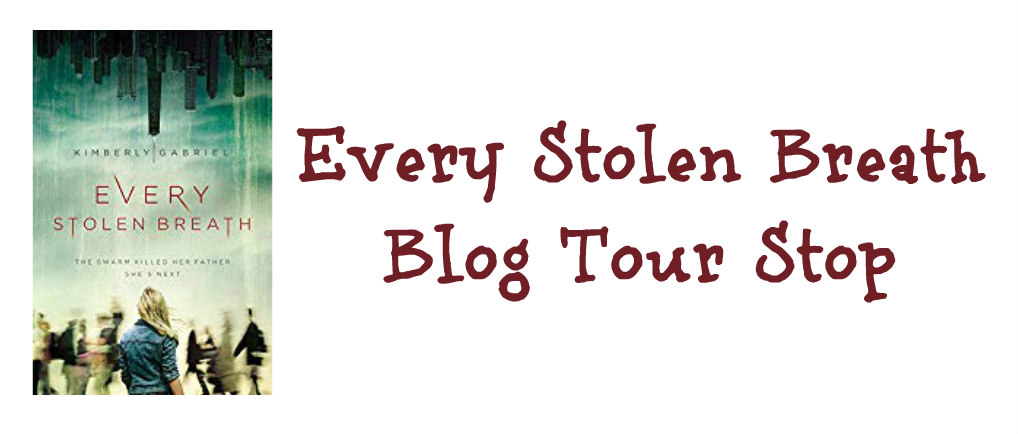 Today I'm on tour with TLC Book Tours to feature the book Every Stolen Breath.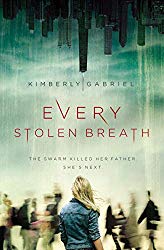 Title: Every Stolen Breath
Author: Kimberly Gabriel
Genre: YA Thriller
Publisher: Blink, 11/5/19
Source: TLC Book Tours
Why I Read It: Sent to me in exchange for my review.
My Rating: 4 Stars
If you're looking for a book with a strong, smart, female main character, you will find it here. I don't think I've ever read a Young Adult novel with such little emphasis on the love story! Lia wants to find out who was controlling the group that killed her father, while she also must keep herself safe and figure out who she can trust.
"The Swarm is unrecognizable, untraceable, and unpredictable – a mob that leaves death in its wake. Public places are no longer safe. Every day is a threat. Though it's been two years since the last attack, Lia Finch has found clues that the Swarm is ready to claim a new victim. The last victim was Lia's father, attorney Steven Finch. Devastated and desperate for answers, Lia will do anything to uncover the reasons behind his death and to stop someone else from being struck down. However, the odds are stacked against her: Lia's PTSD from her father's attack has left her with a shaky grip on reality, and her debilitating asthma is a time bomb that could kill her at any moment. After a close encounter with the Swarm puts Lia on their radar, she teams up with a teen hacker, a reporter, and a mysterious stranger who knows firsthand how the Swarm works. Together, they work to uncover the master puppeteer behind the group. If Lia and her network don't stop the person pulling the strings—and fast—Lia will be the next victim."
This book has an exciting and well-written plot. The characters are believable and the story is full of action. There is a group of young people who are swarming and attacking their victims. They use technology to plan their attacks and Lia works to uncover where the next attacks will take place – and who are the targets. There is violence in the book, and the deaths are sad. I really liked that the book takes place in Chicago, and reading about the friendships that Lia developed on her quest to solve the mystery of the Swarm.
Have you read anything good lately?