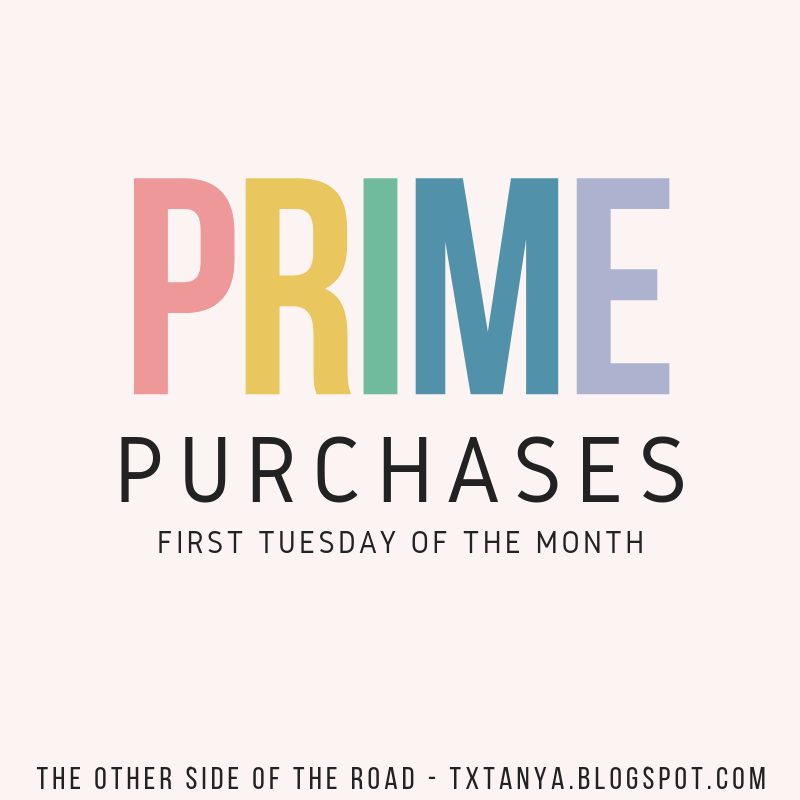 This month I'm once again linking up with Tanya to share what I've been purchasing via Amazon. These links are affiliate links, which means that if you click them and make a purchase, I may receive a small incentive. I'm posting a few days late this month, due to being offline earlier in the week!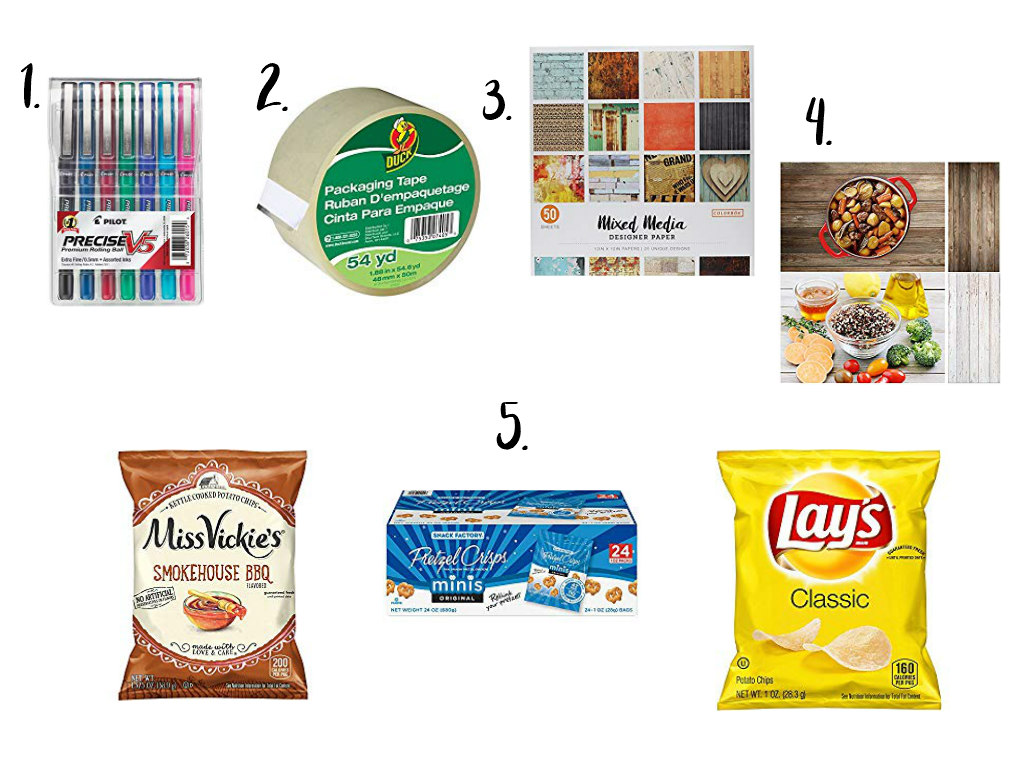 1. Pilot Precise v5 Stick Rolling Ball Pens, Extra Fine – Lindsay linked to these pens and they were at a great price so I snagged a pack. I swear they make my handwriting better! They are still at a pretty good price if you're looking for some pens to use in your planner or otherwise.
2. Duck Brand Standard Packing Tape Refill – I had to mail a package and I was out of tape. I went to the store and totally forgot to buy a roll, so I ordered for next day delivery!
3. Colorbok Mixed Media Designer Paper Pad – I got this pack of scrapbook paper to use as backgrounds in photos. So far I'm liking it for that purpose!
4. Double Sided Wood Photography Background – I also ordered this reversible wood design photography background. One side is light wood and the other is darker wood. I have only used the lighter size so far but again, I'm liking it!
5. Snacks – Miss Vickie's Smokehouse BBQ chips, Snack Factory Pretzel Crisps, and Lays Potato Chips – The kids are always buying snacks at the school cafe, so I'm trying to give them more from home so they can save their (my) money!
Have you ordered anything fun from Amazon lately?