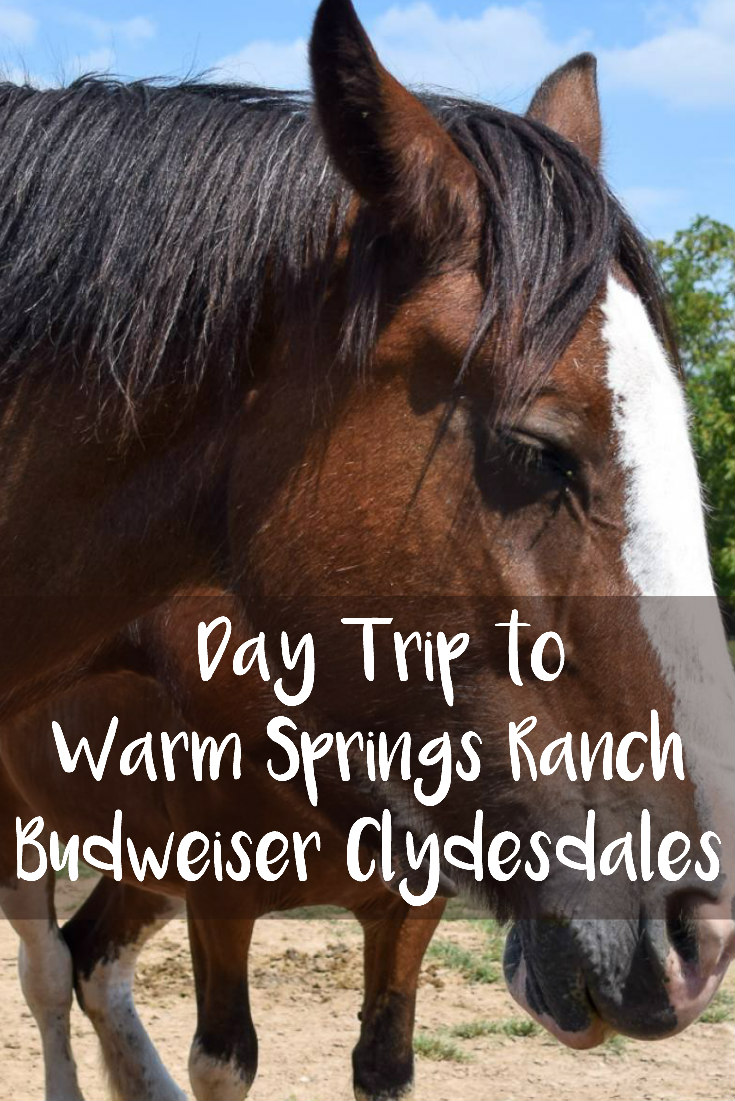 You know those beautiful Clydesdale horses that are featured in the Budweiser commercials? In between Kansas City and St. Louis, there is a lovely farm where the Clydesdales are bred and trained and on Monday, we drove out to see them. Warm Springs Ranch offers tours by reservation only between March and November, at 10 and 2, every day but Wednesdays. It took us about 2 hours to get there and it was the perfect day trip location!
When you arrive for your tour, first you wait in a line of cars to drive up to the parking area. While you are in that line, you can get out and pet the horses that come to the fence to say hello.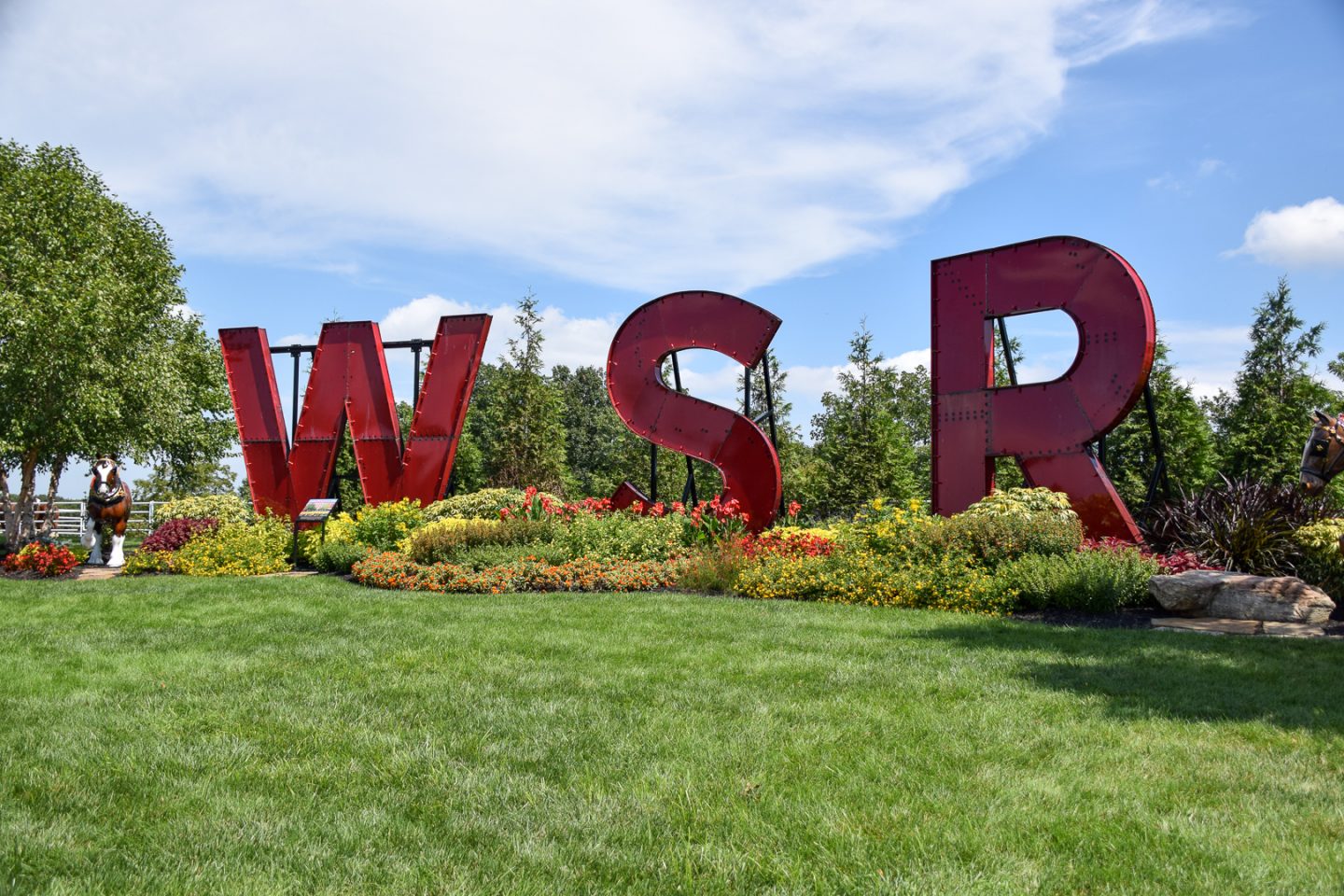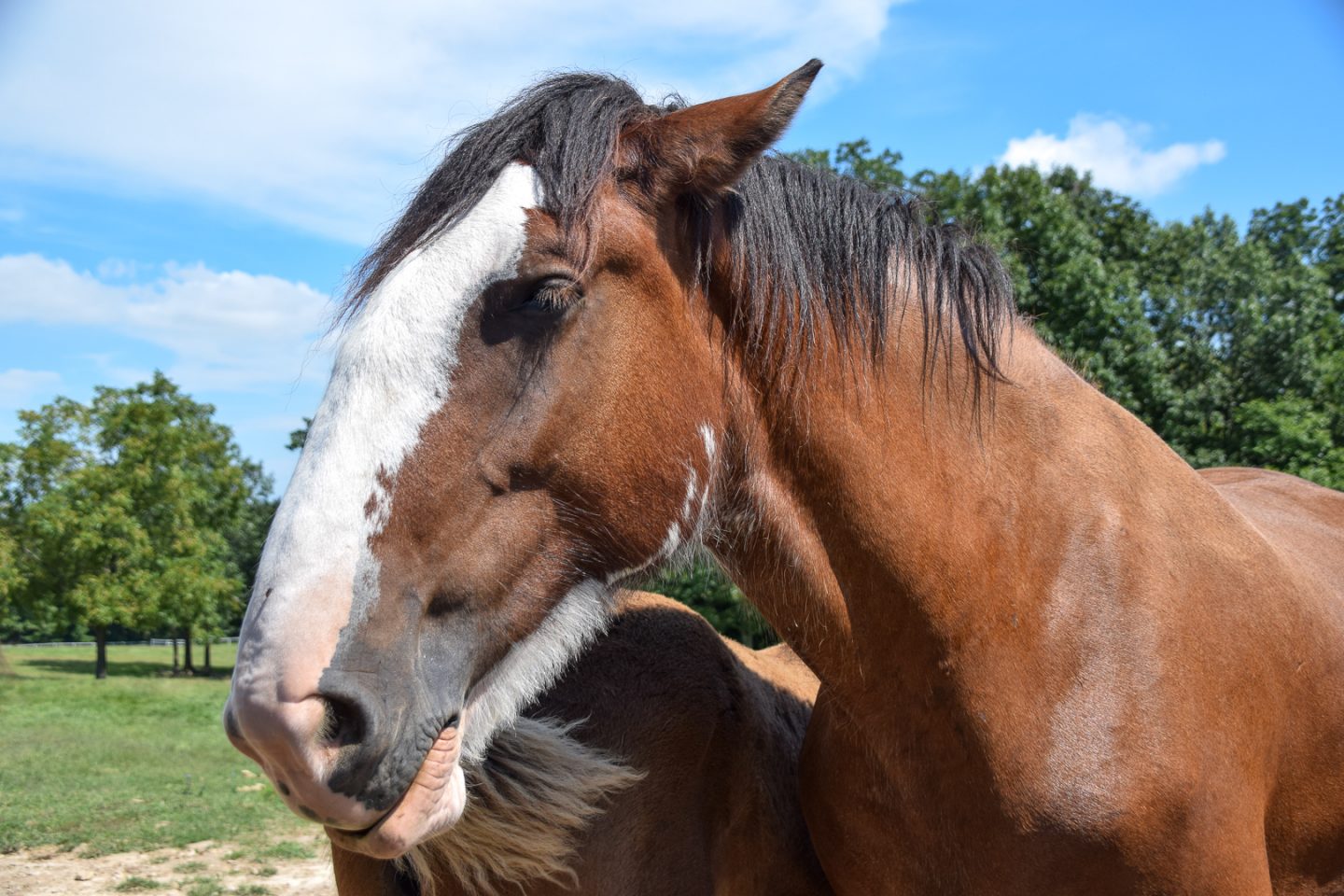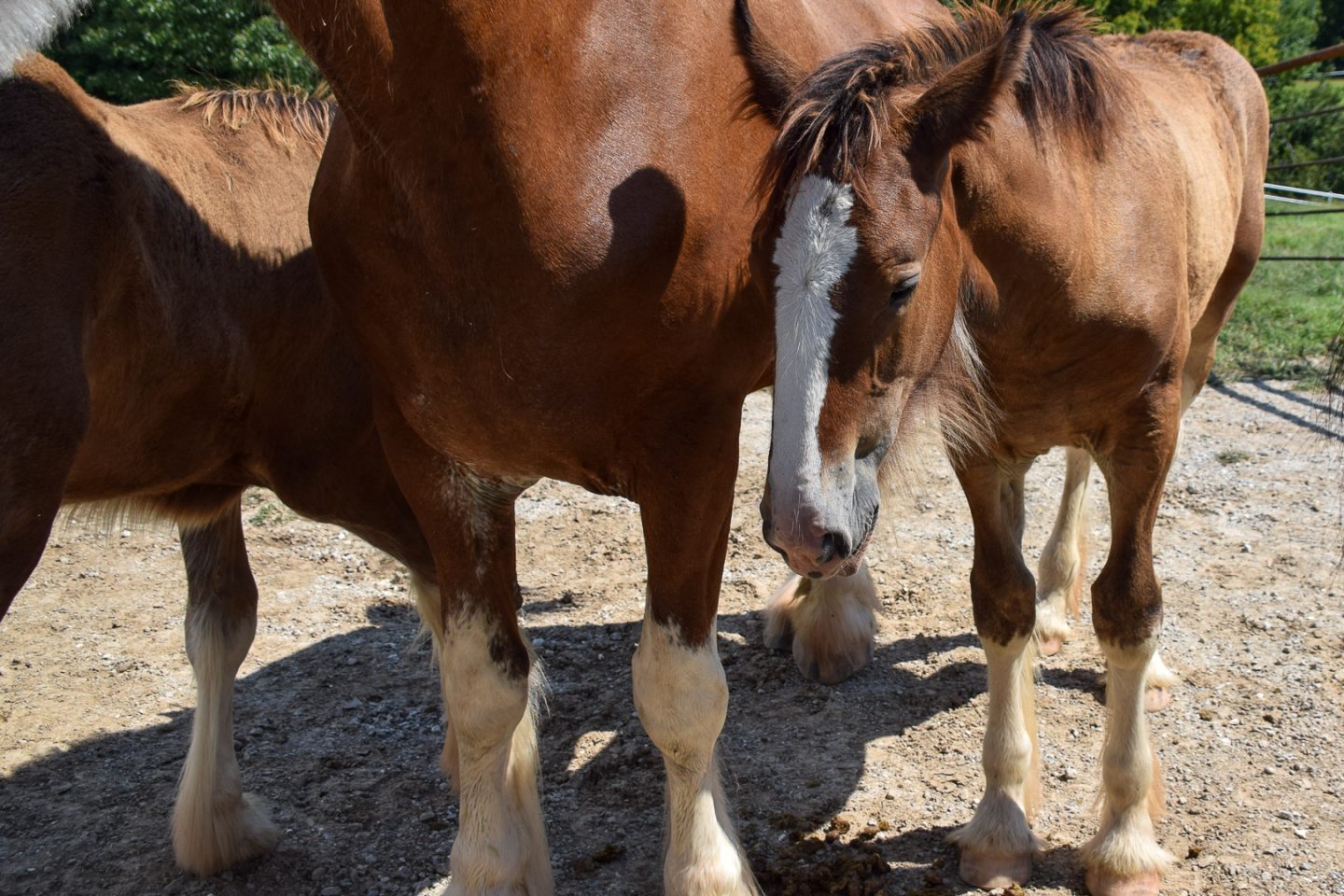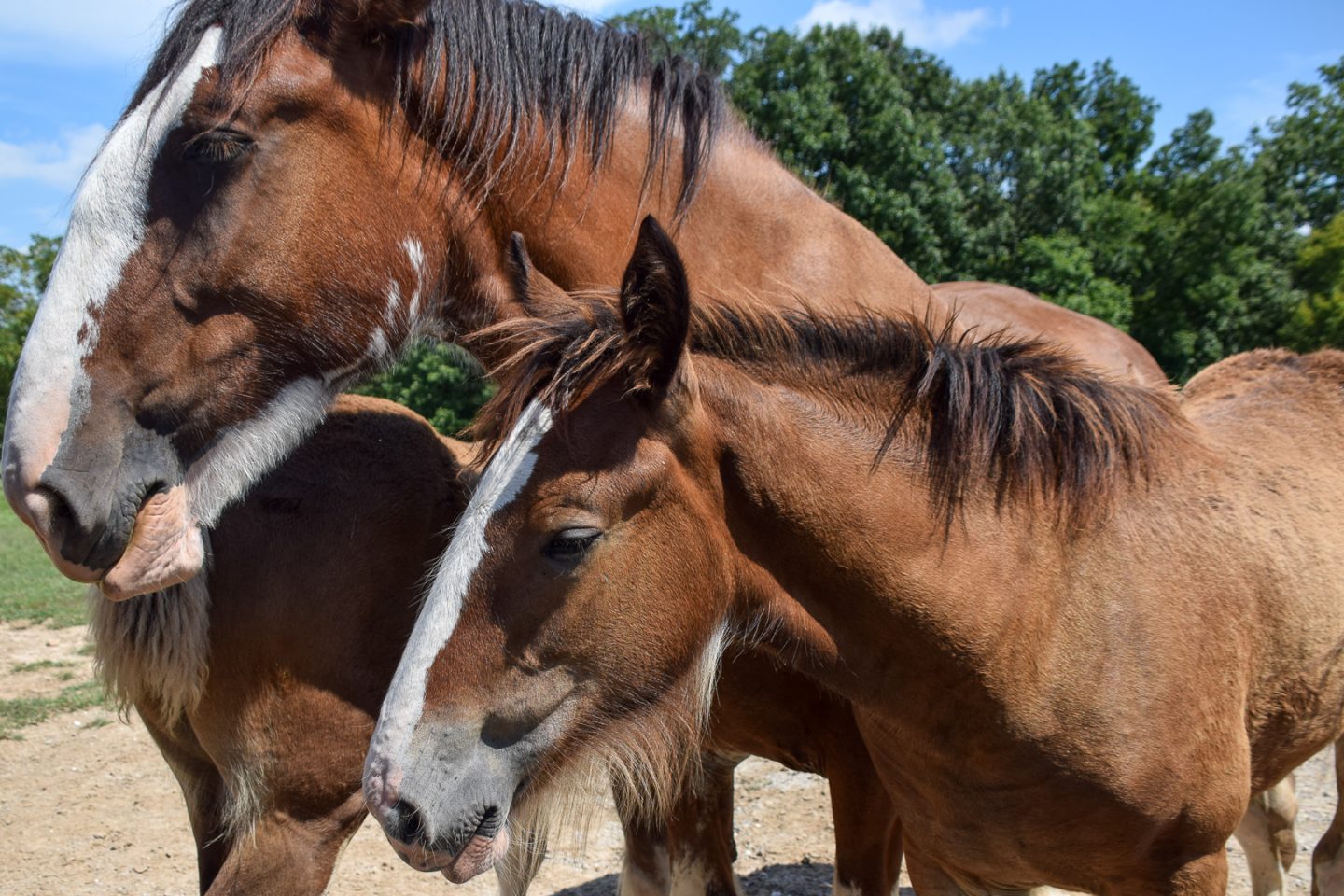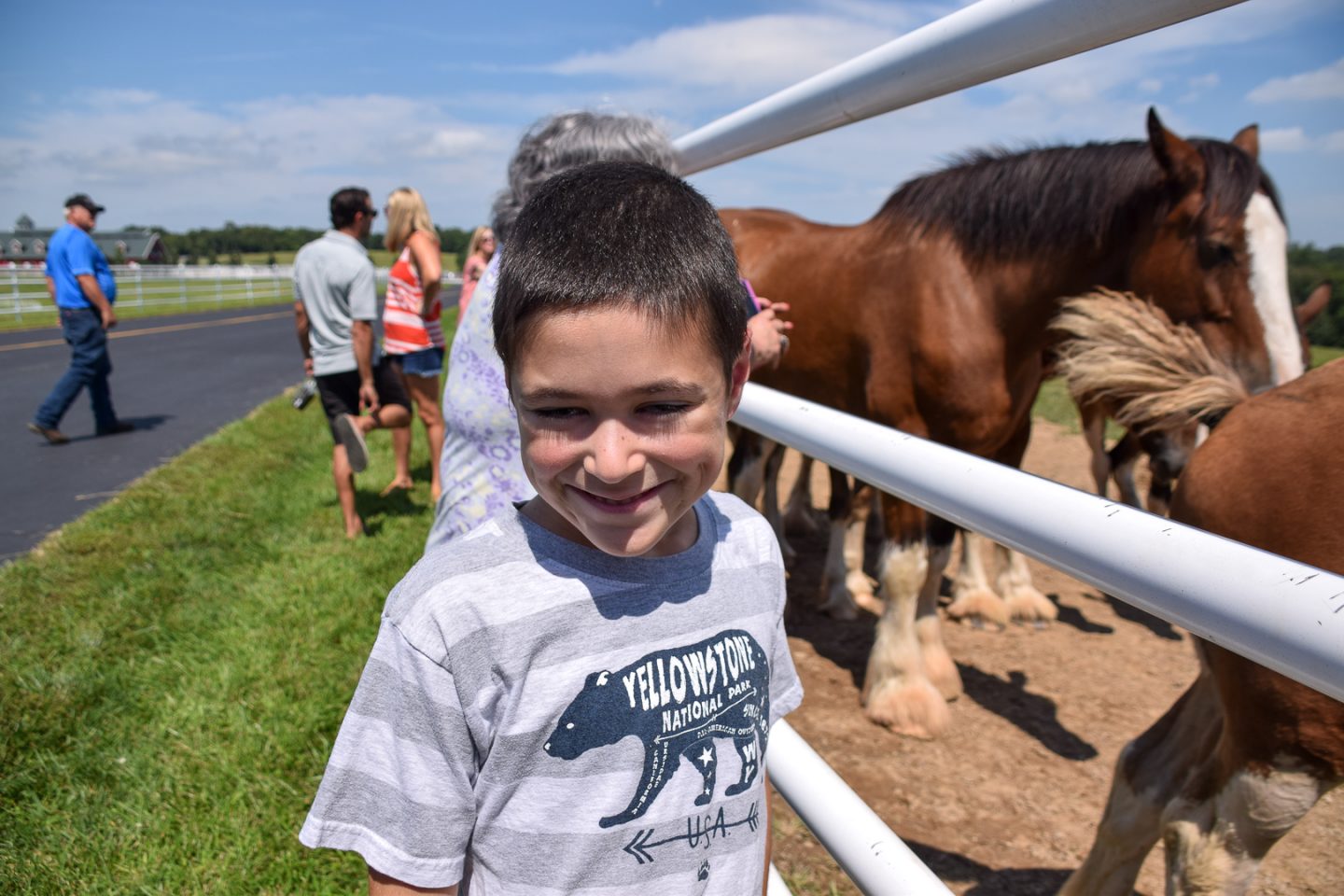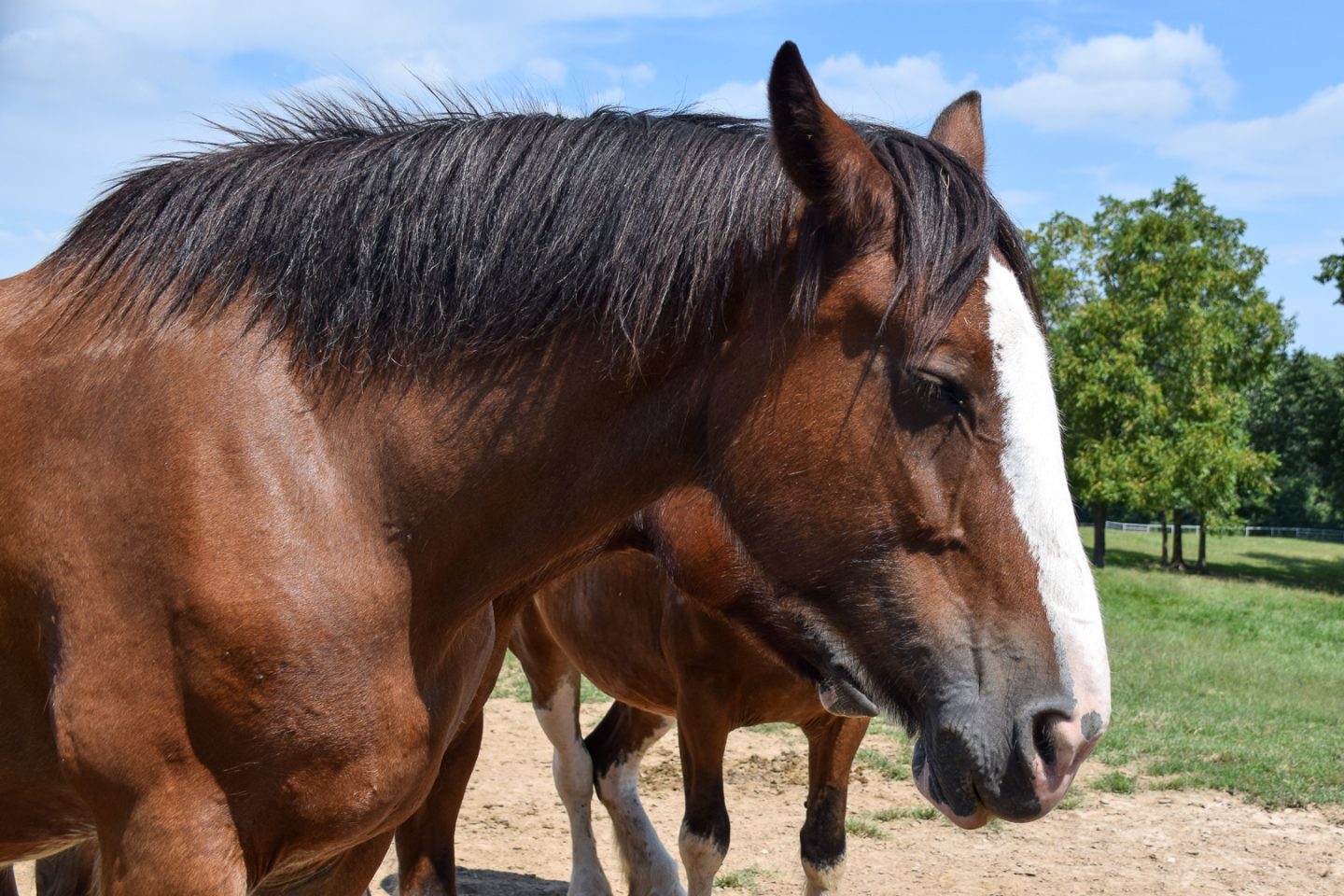 The first part of the tour is a video about the Clydesdales, showing many of the commercials they have performed in as well as appearances they have made over the years. Then the tour guides tell you about the horses and how they are bred, cared for, and raised at the ranch.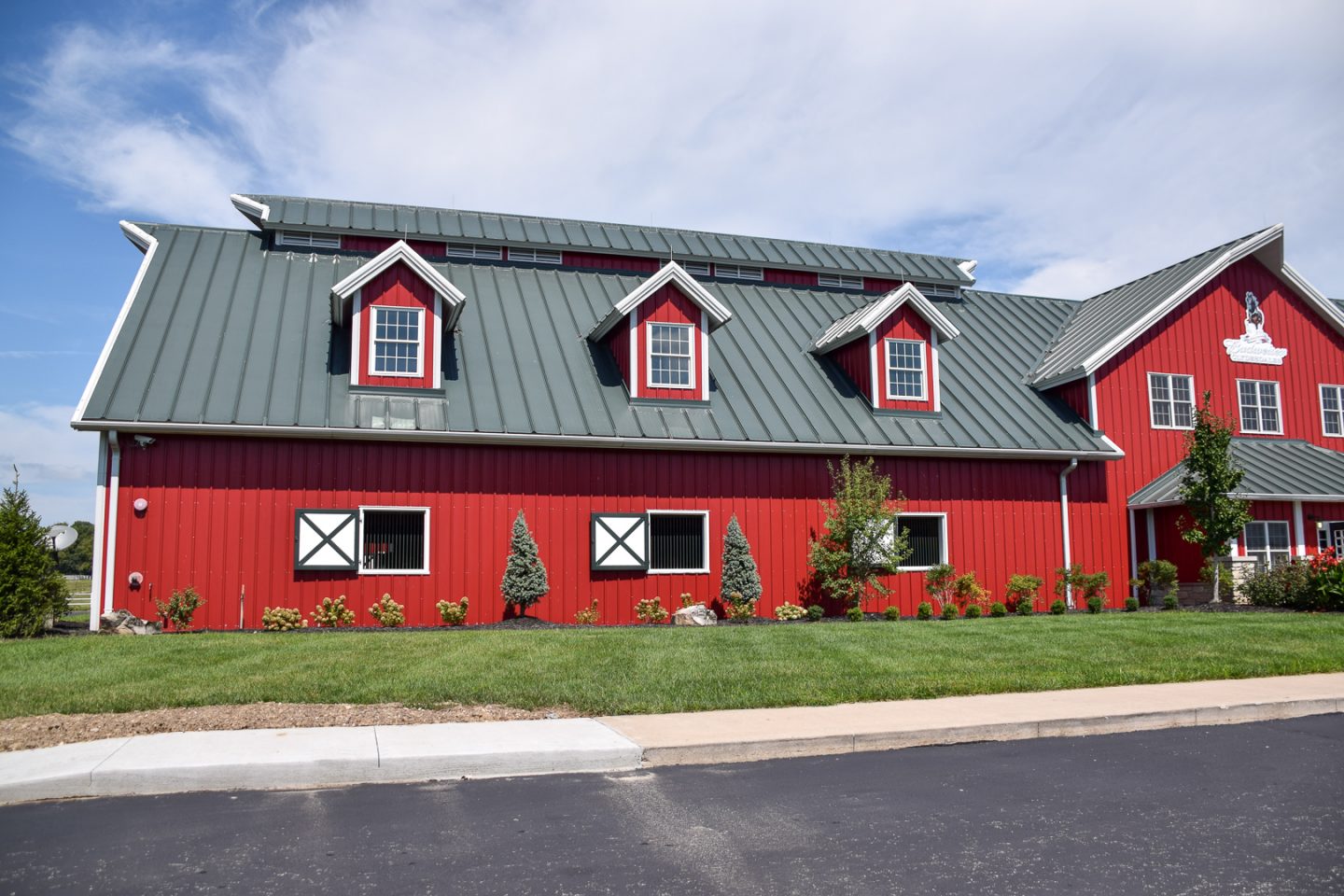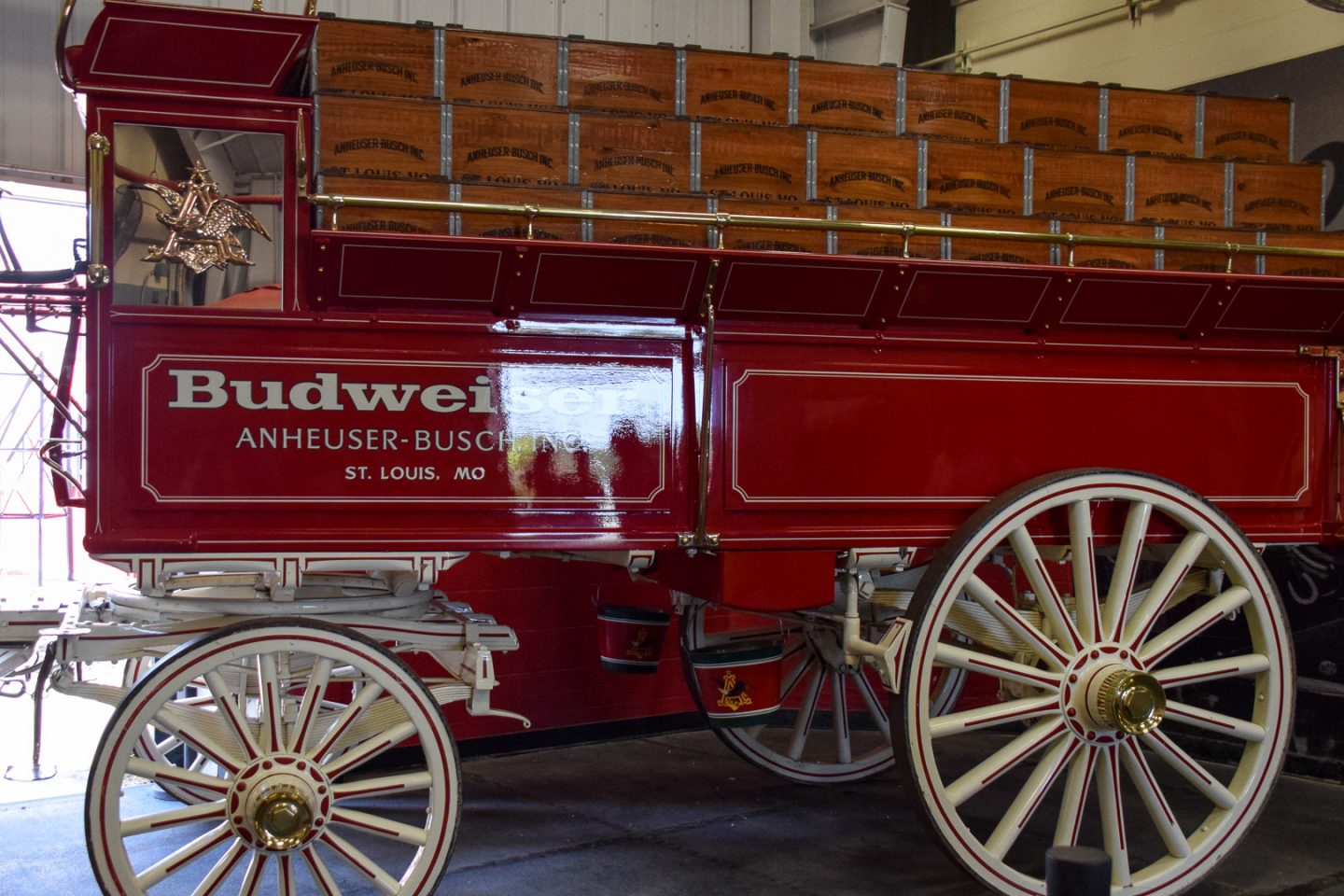 These two horses are on deck, meaning they are due to have their babies within the next month or so.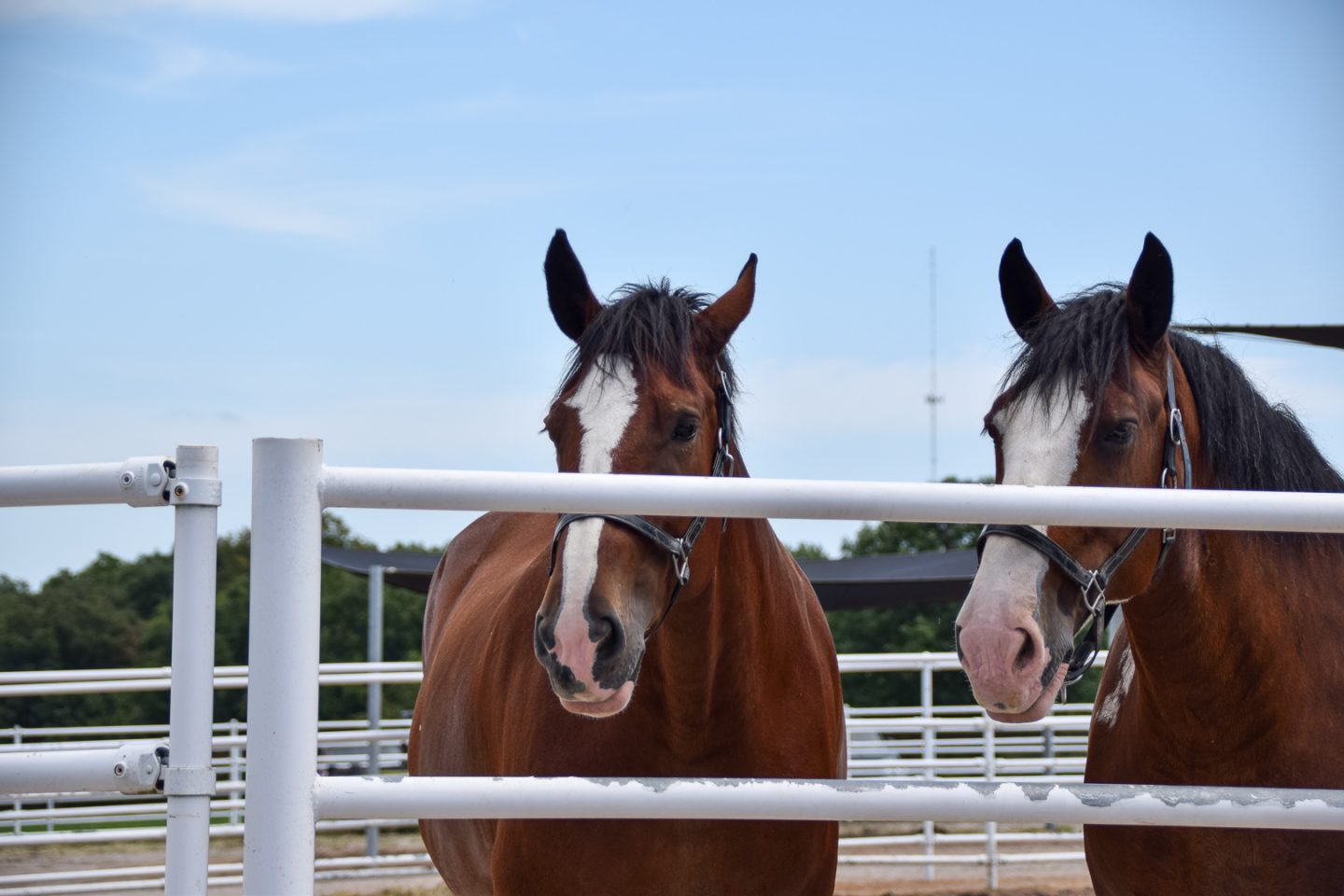 We saw a bit about how the horses are groomed.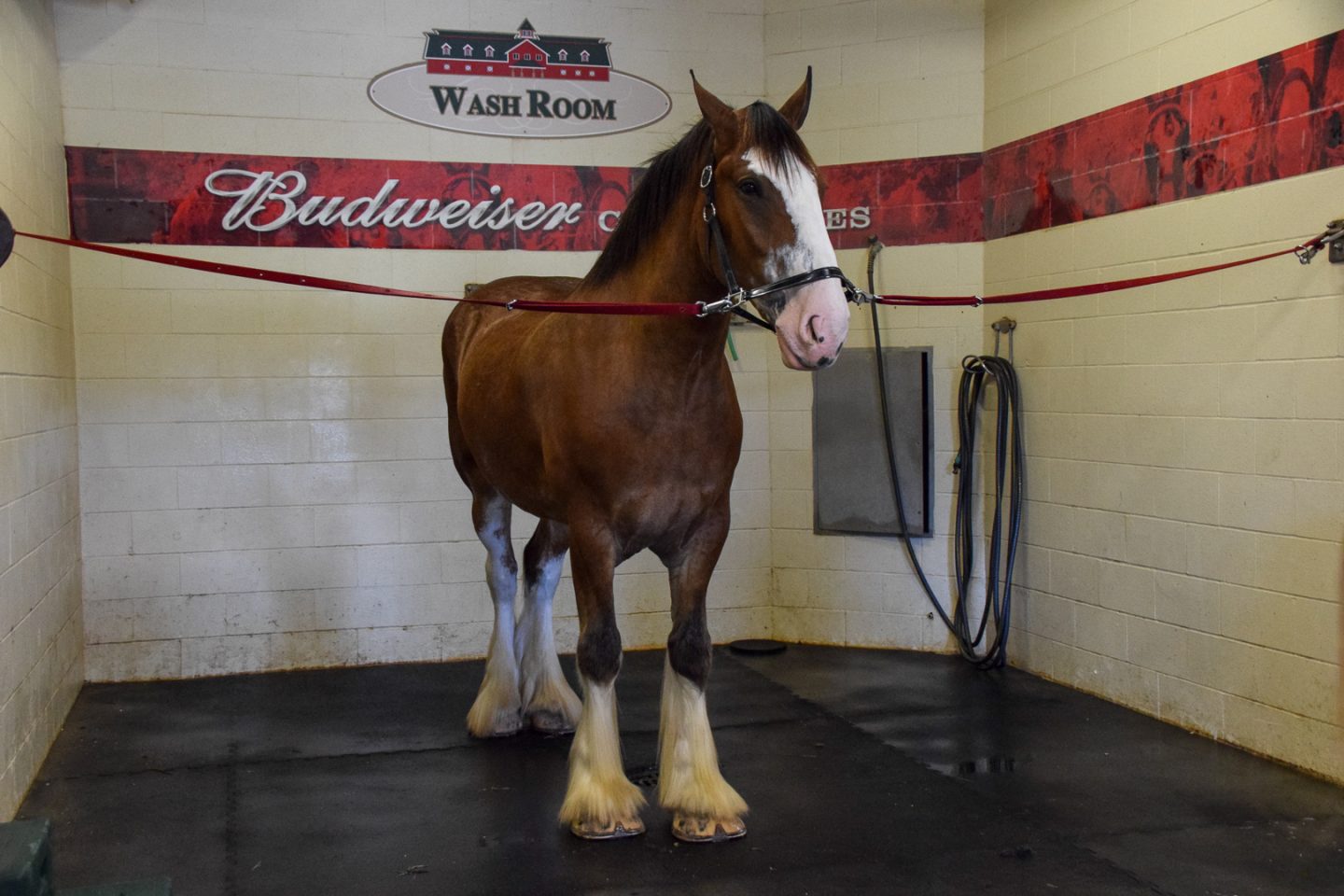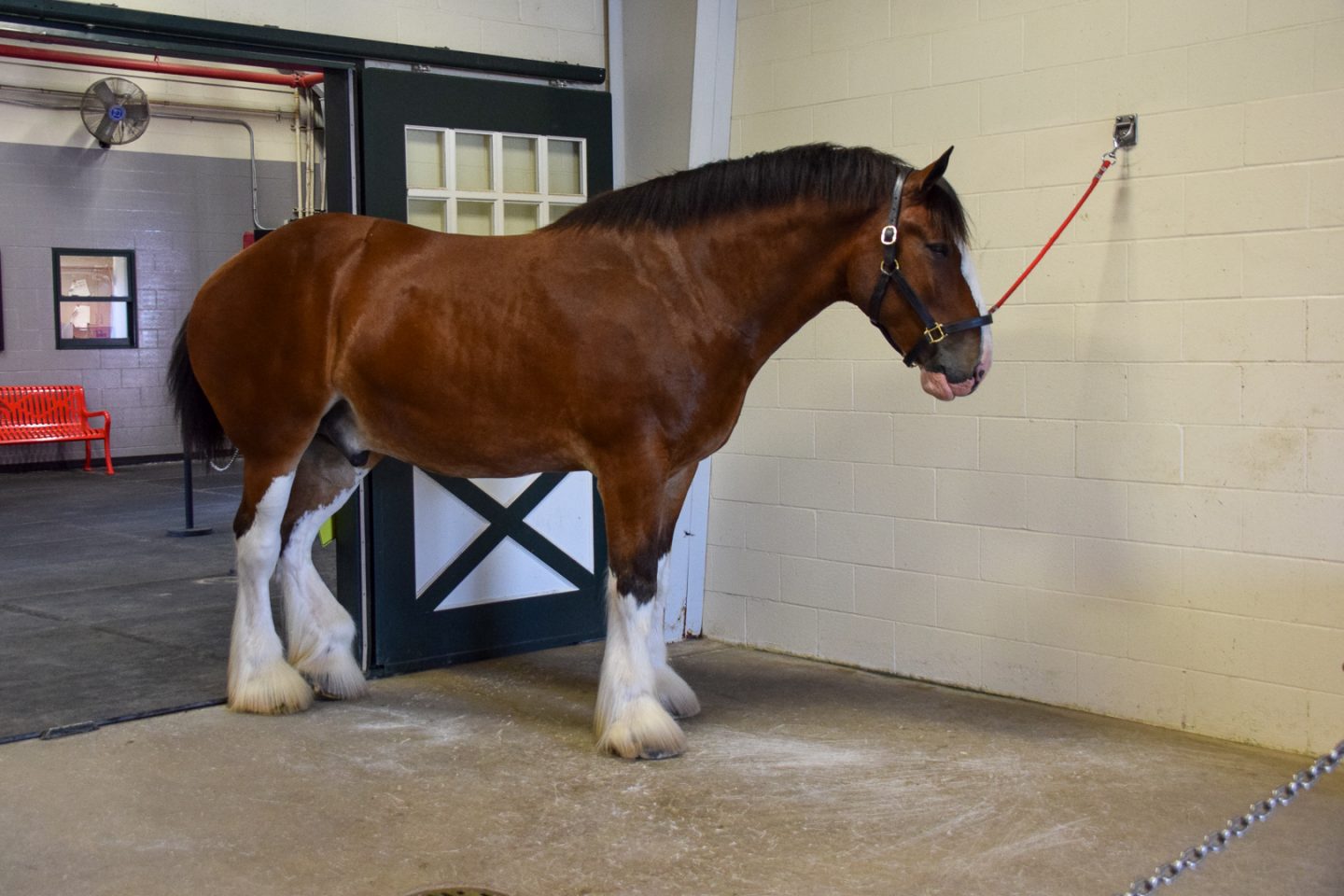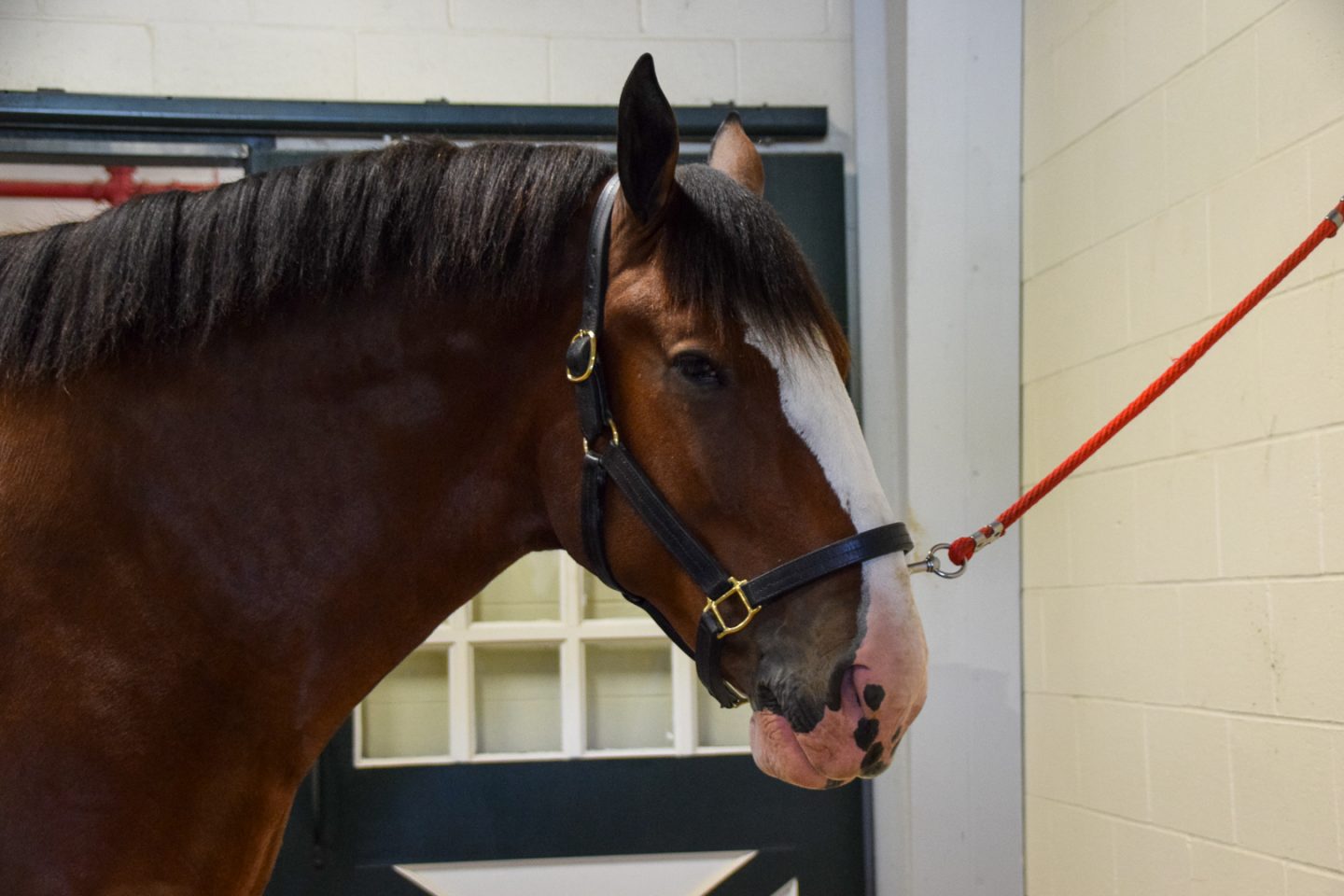 Of course my favorite part was seeing the babies! They are so adorable!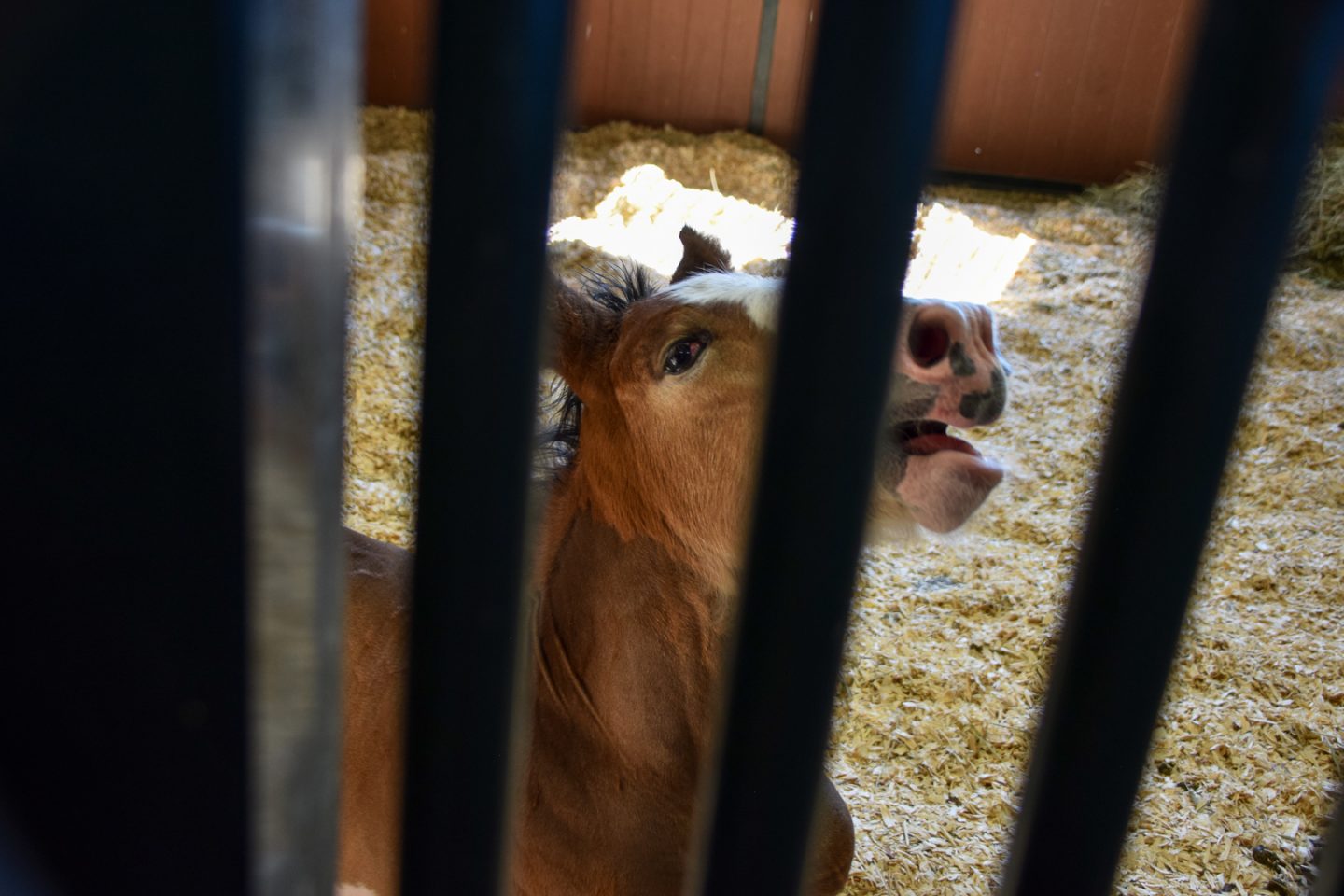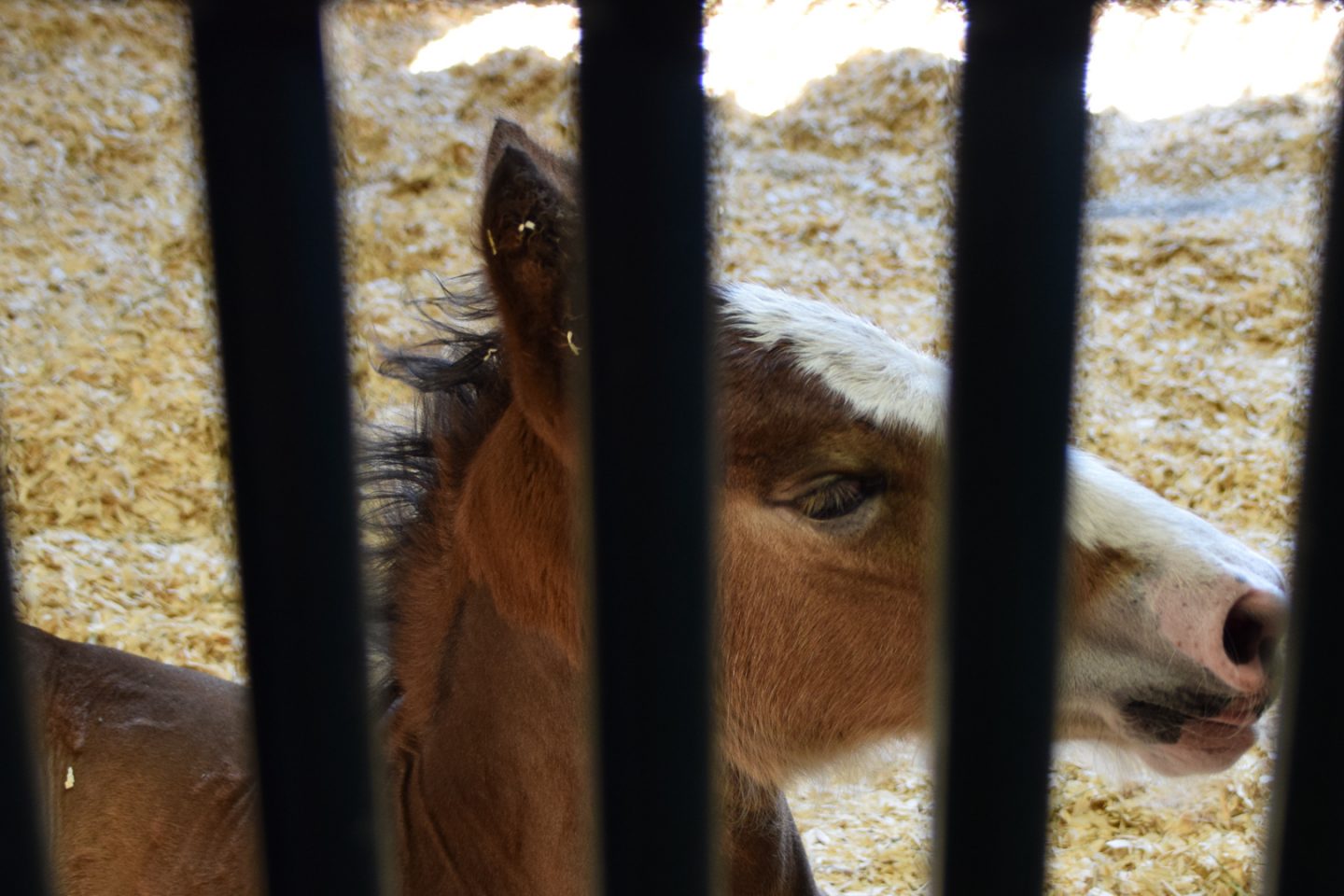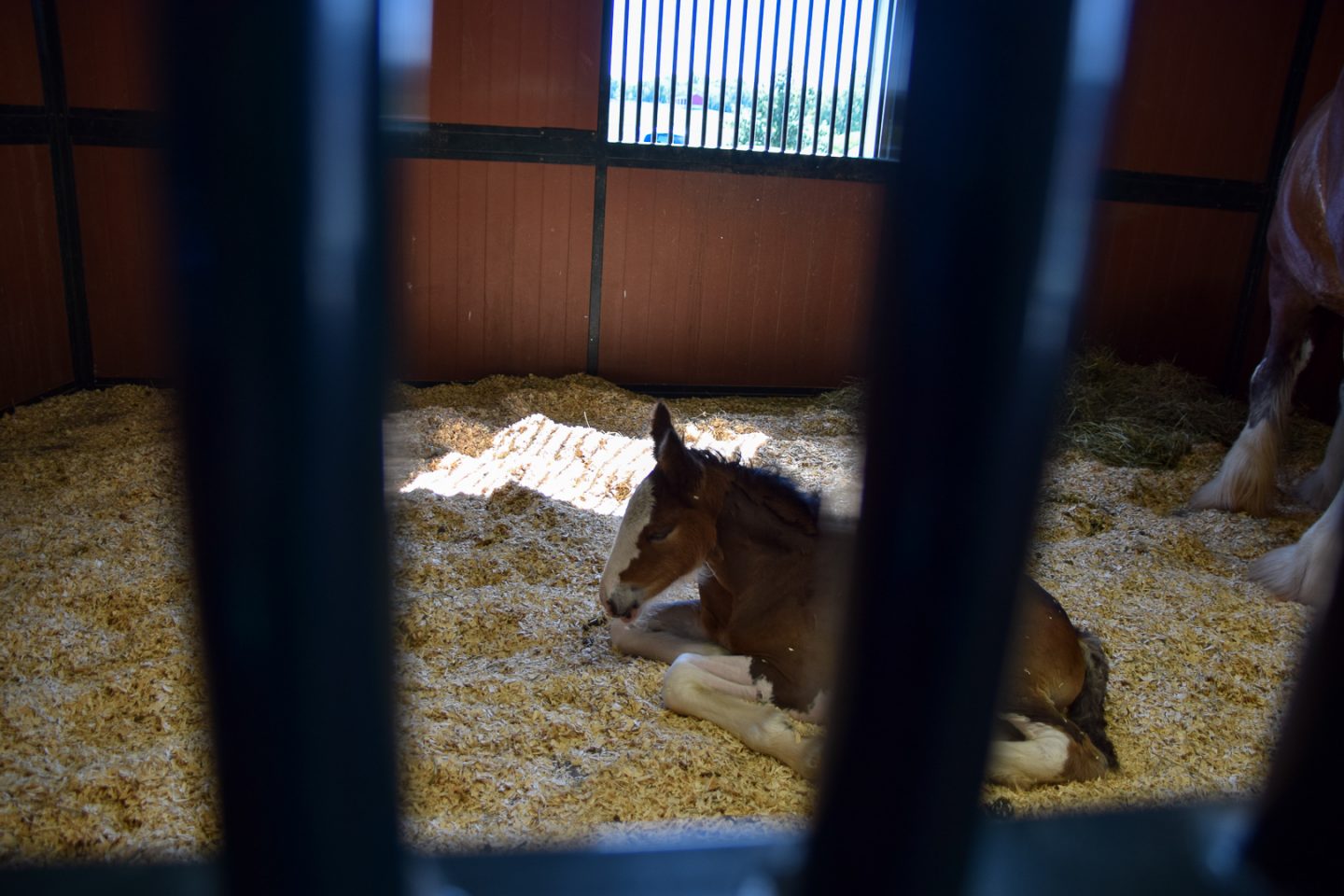 We also so the trucks that transport the Clydesdales to their events.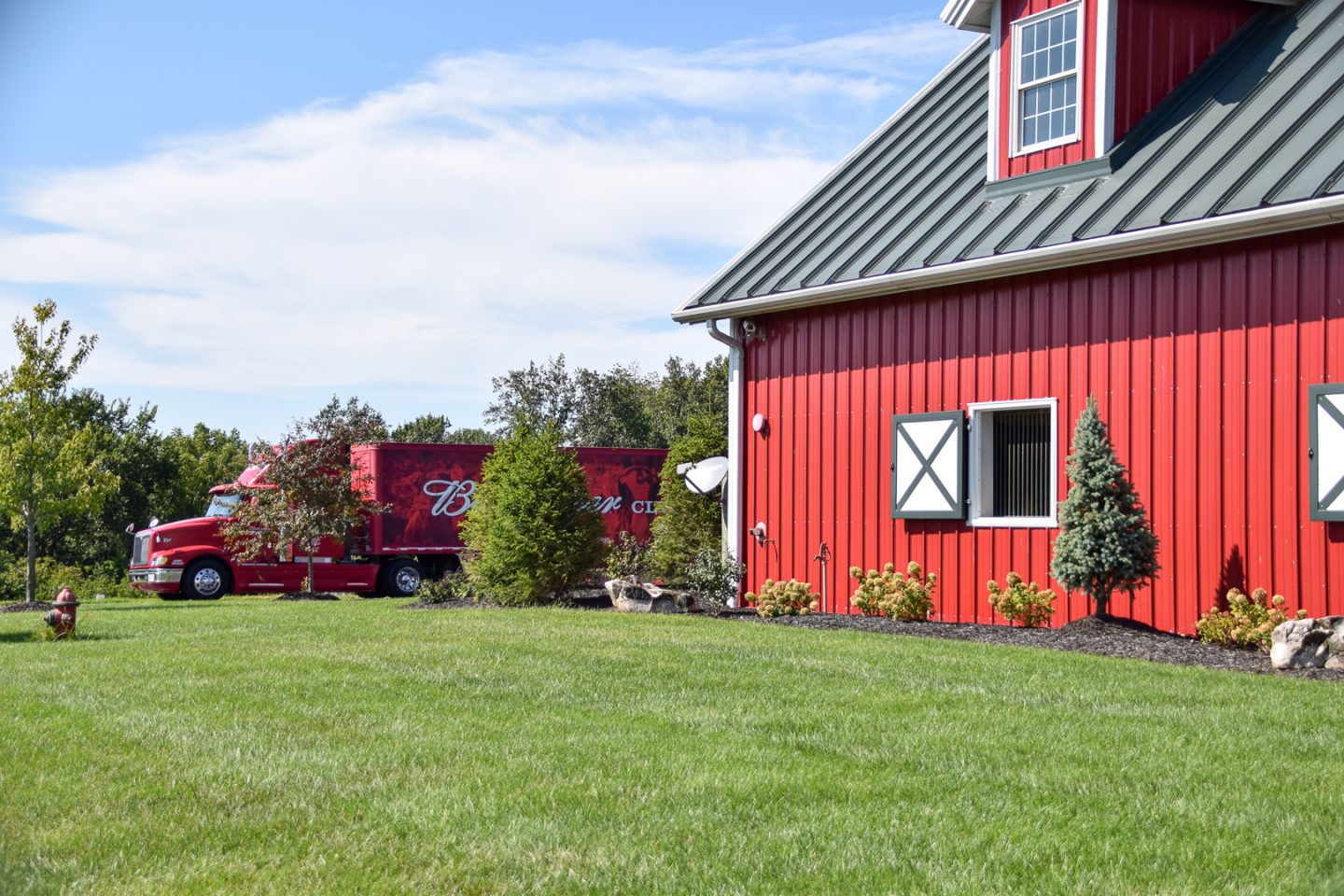 Lastly, we got to take a photo with one of the Clydesdales.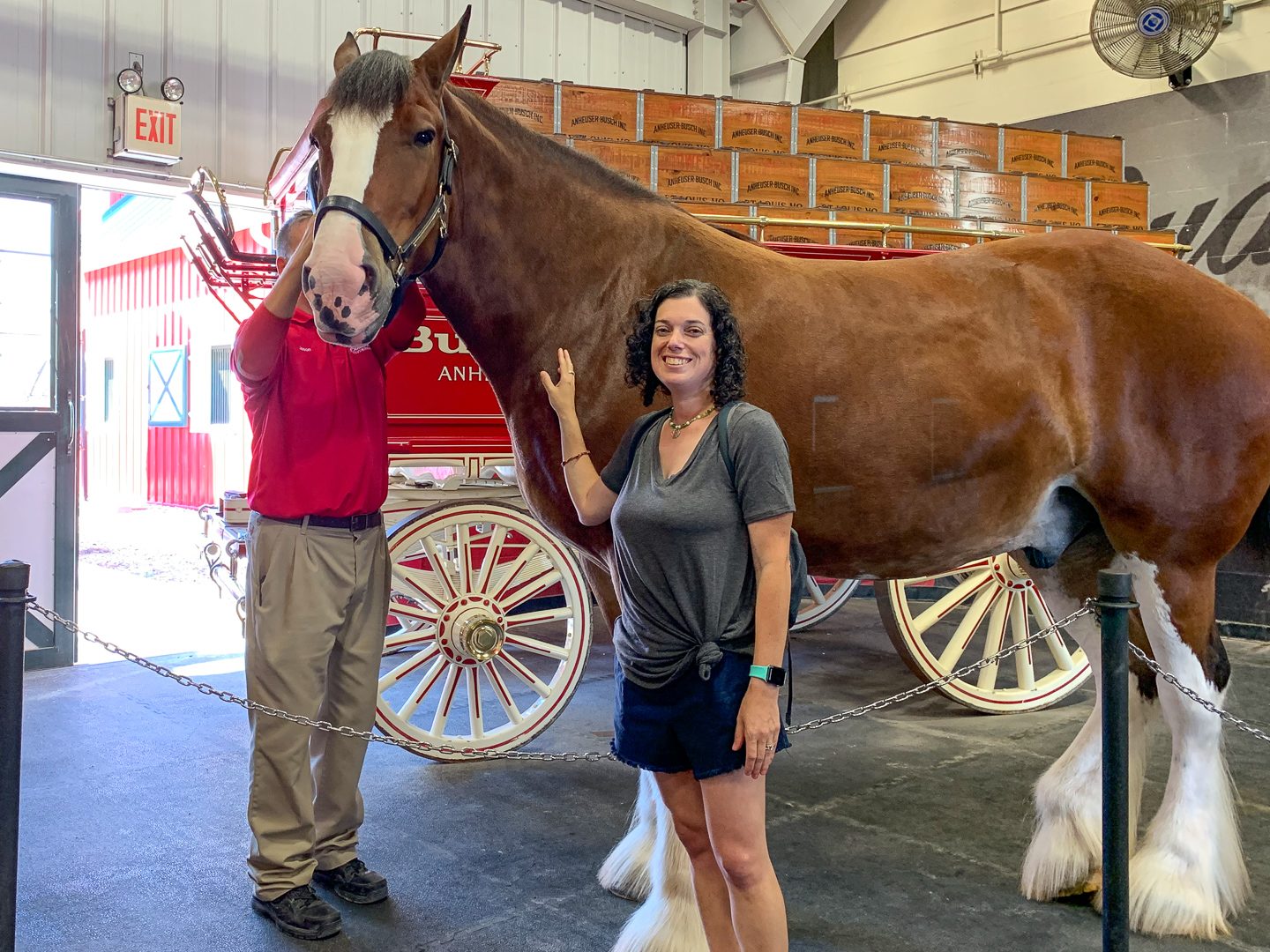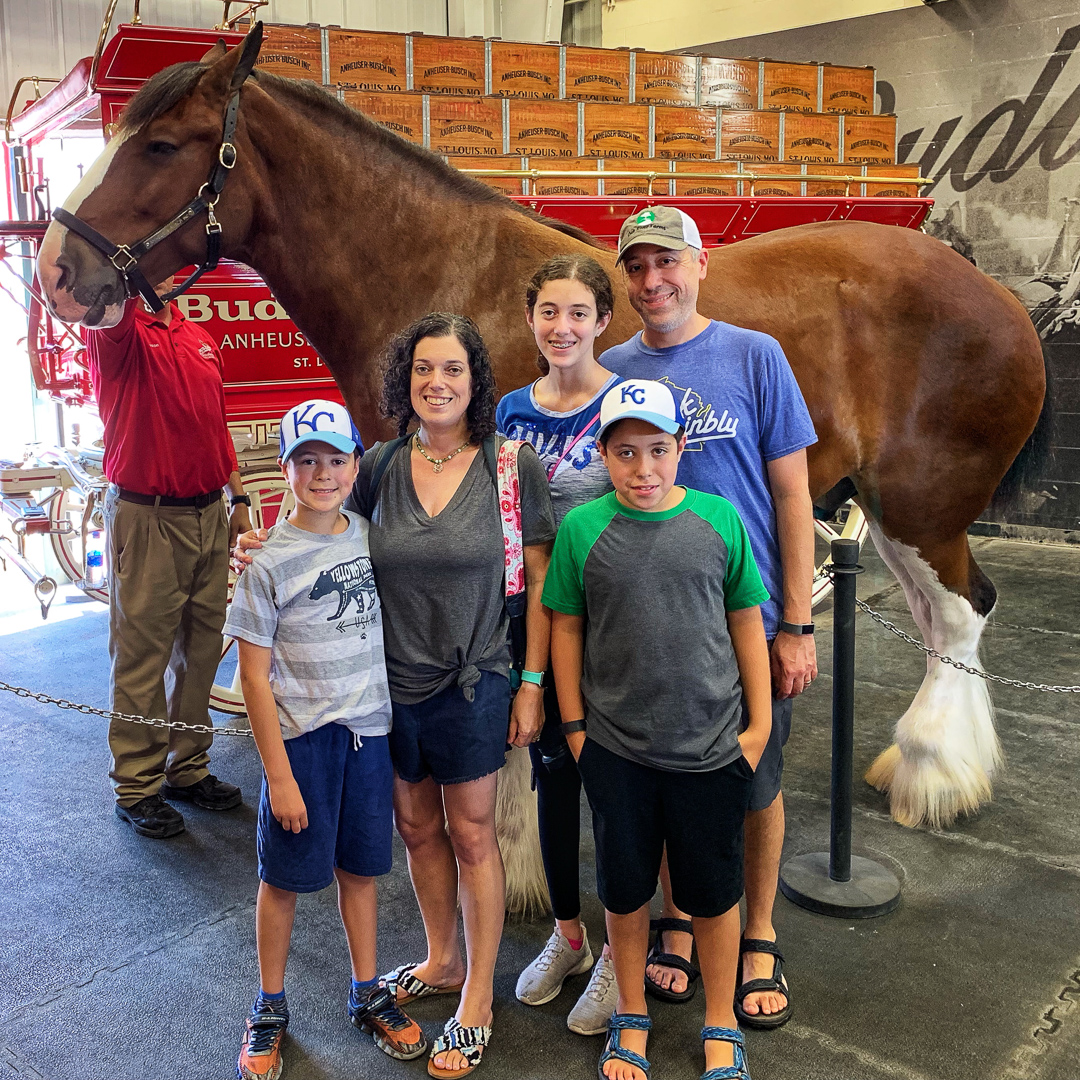 As a reminder, the t-shirt I'm wearing is the Perfect Jagger Boyfriend T and it comes in 20 colors and ranges in size from S-3XL. It is currently less than $8 including shipping and it is so soft and comfortable!
Again, this was such a fun place to visit, and if you're going to be between Kansas City and St. Louis, I definitely recommend making a tour reservation!