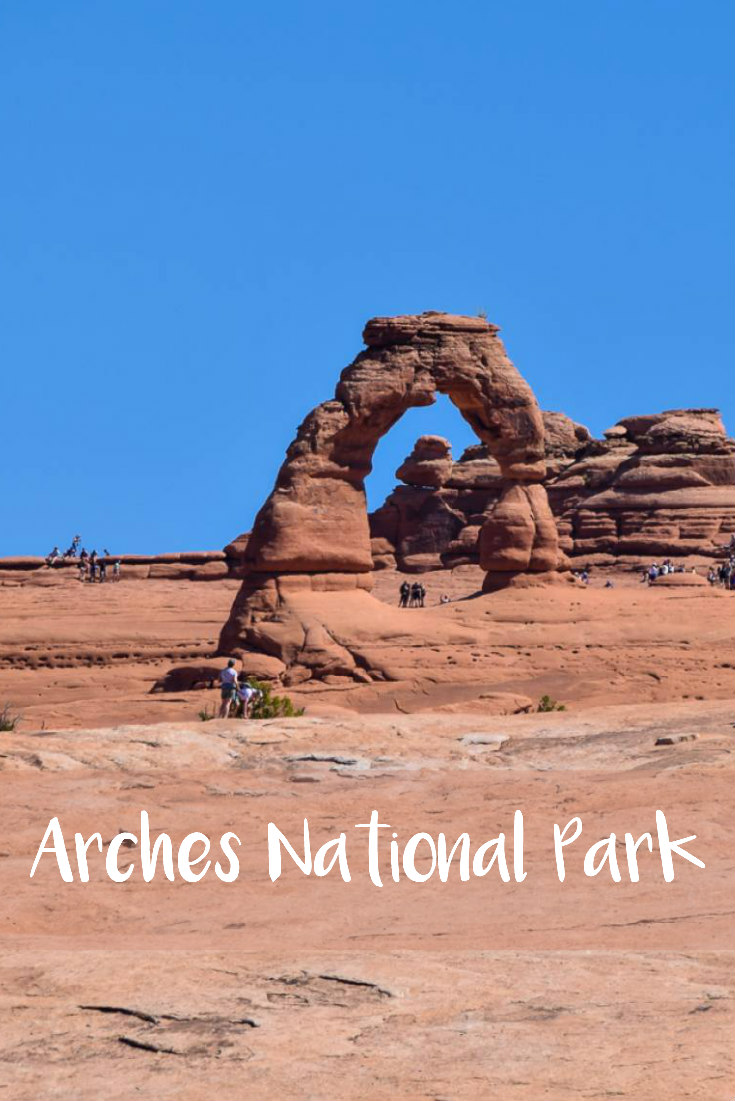 After visiting both Zion and Bryce National Parks, we had one more National Park to visit in Utah – Arches. There are over 2000 natural stone arches in Arches National Park, hence the name! Located near Moab, Utah, we headed there the night before our planned visit. Later we thought we may have benefited from checking out Arches at night, but instead we visited the next morning.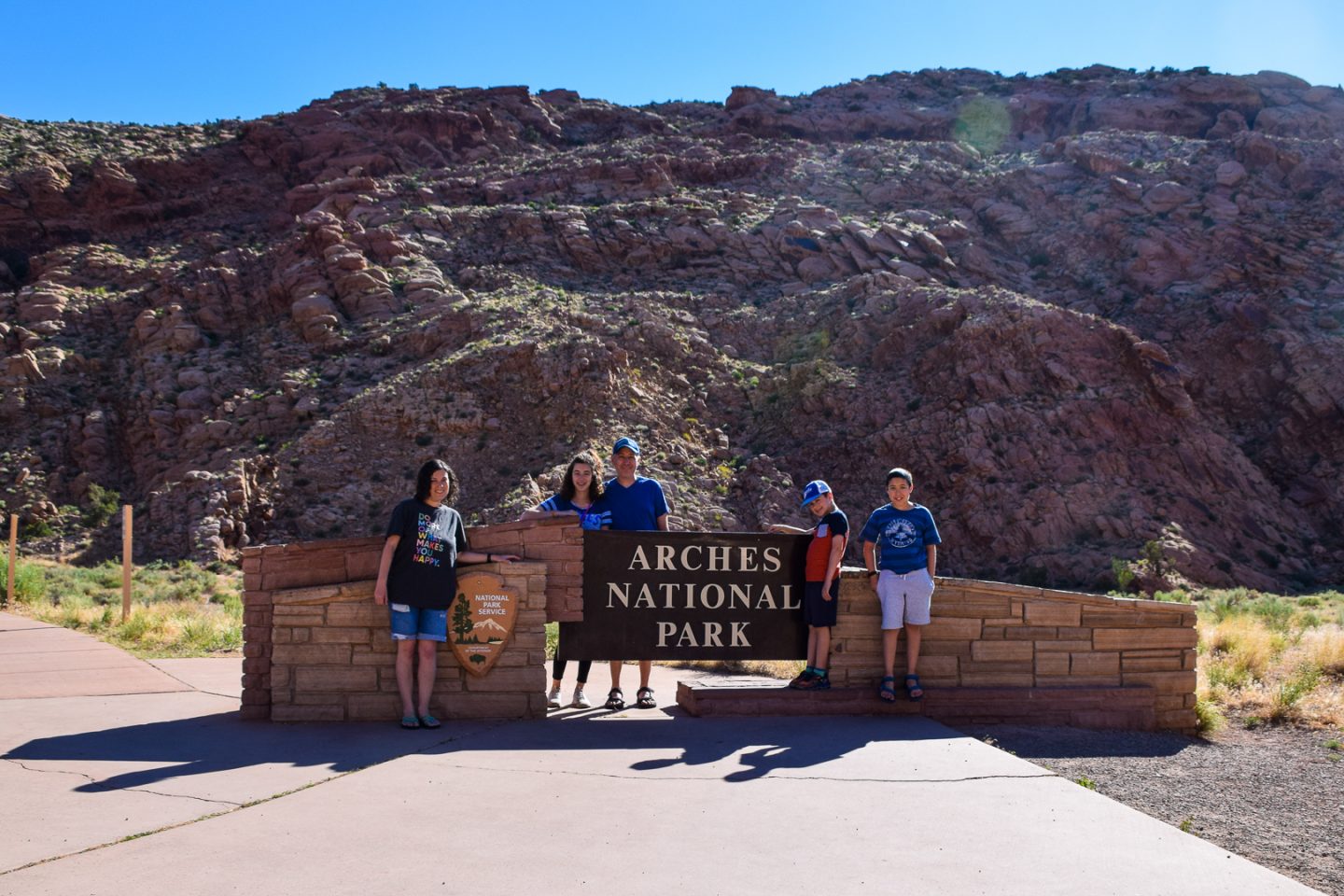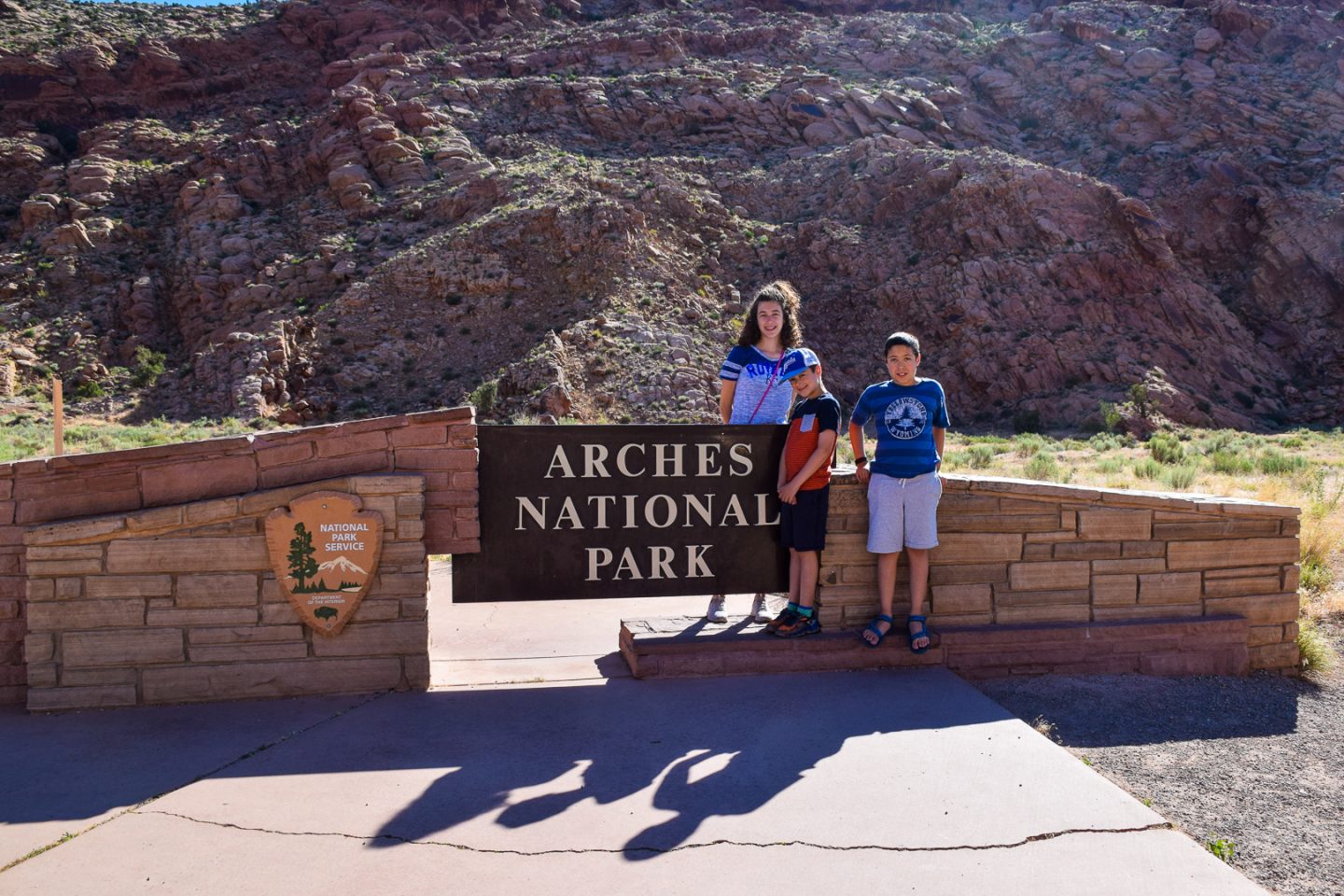 It's pretty amazing how varied the landscapes are just within Utah! We drove to the various stops at Arches and didn't do any major hiking.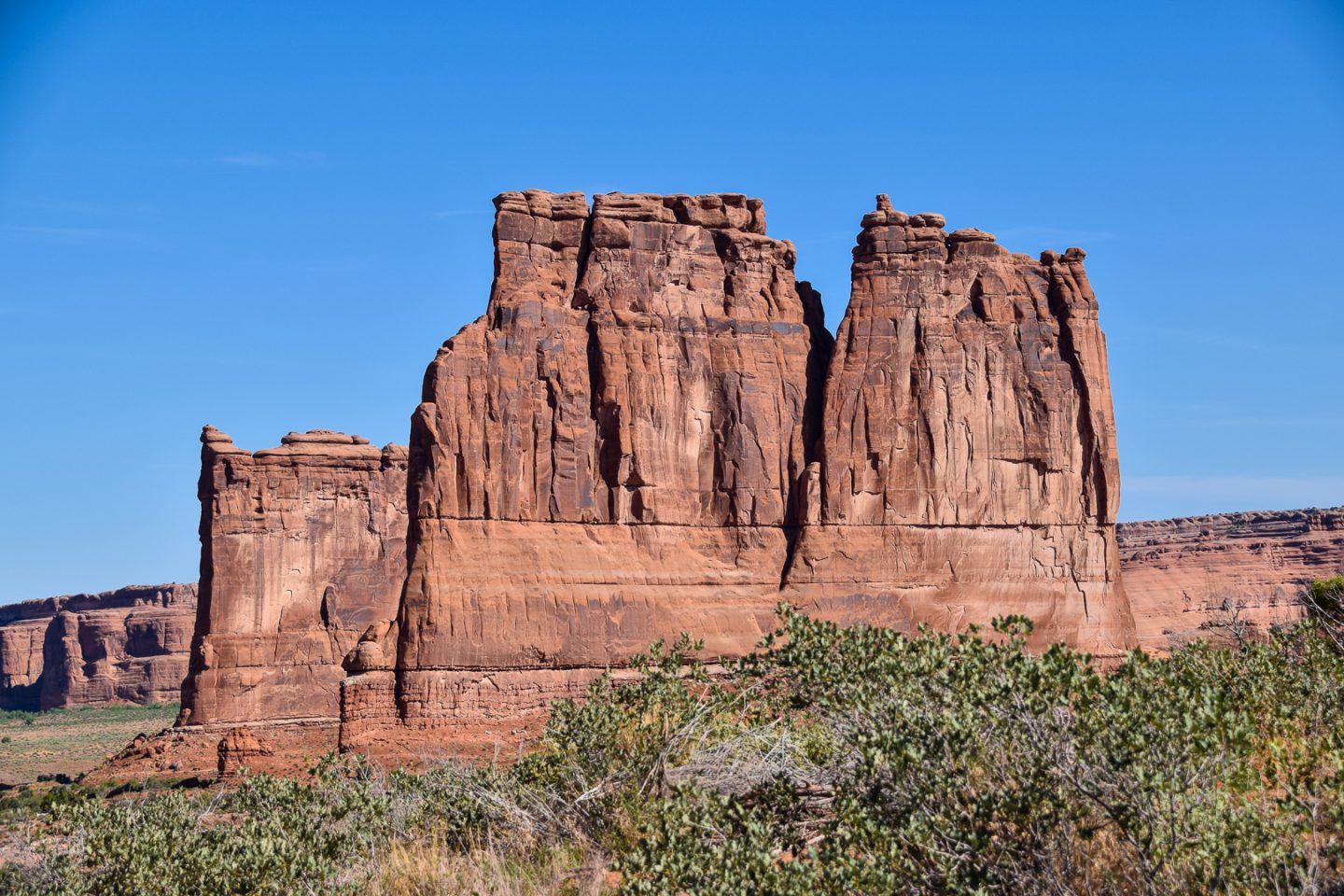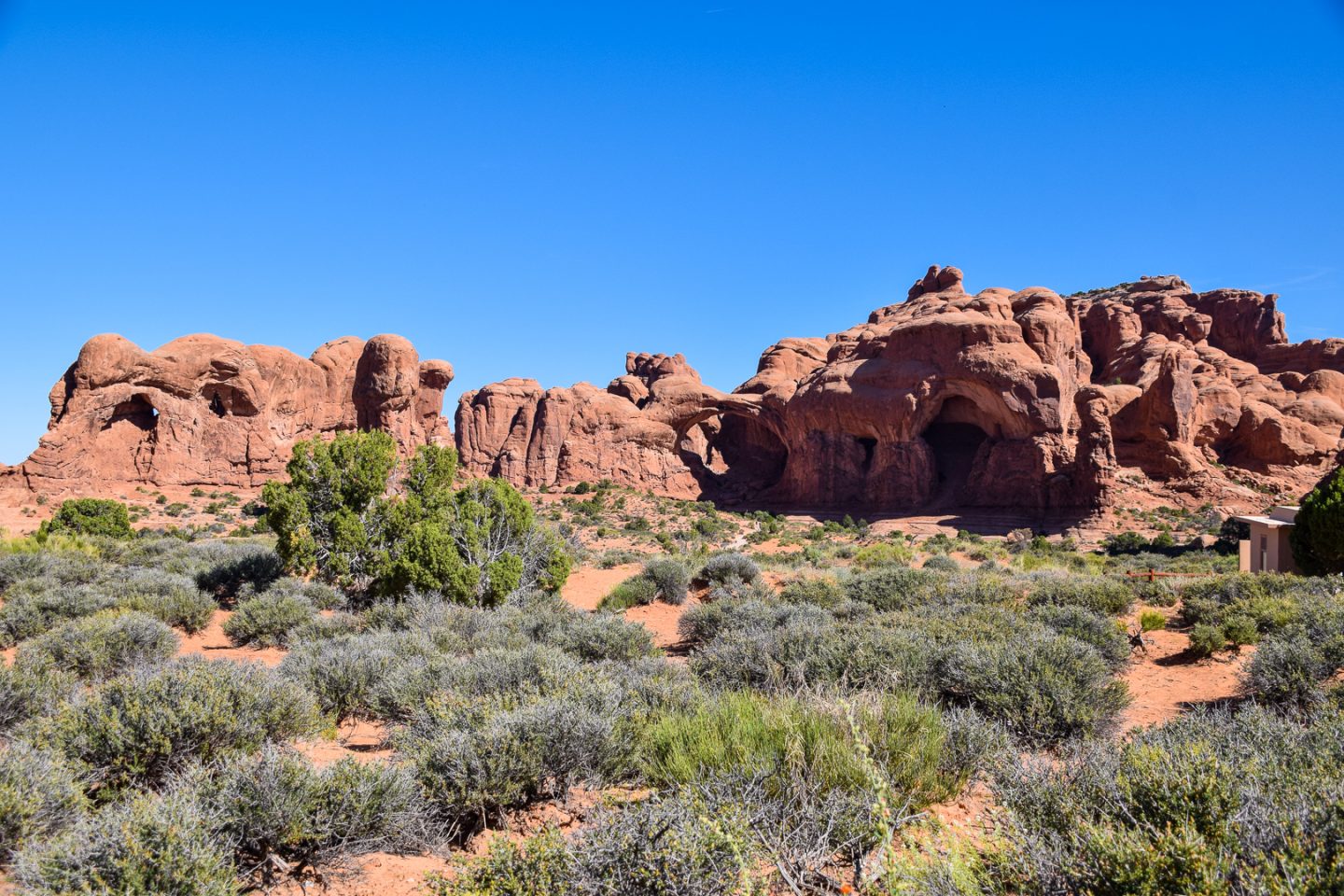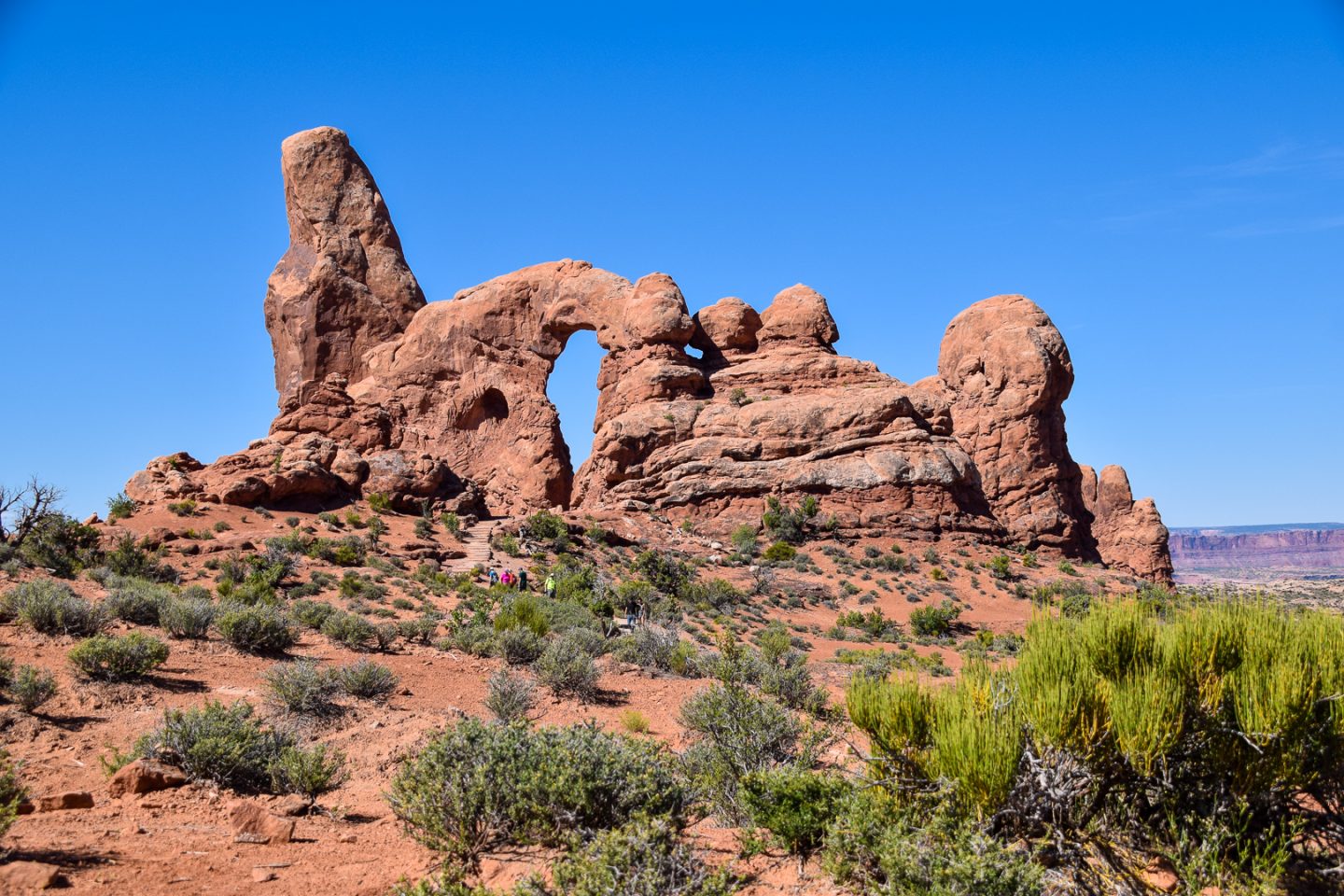 This area is called the Windows Section of the park.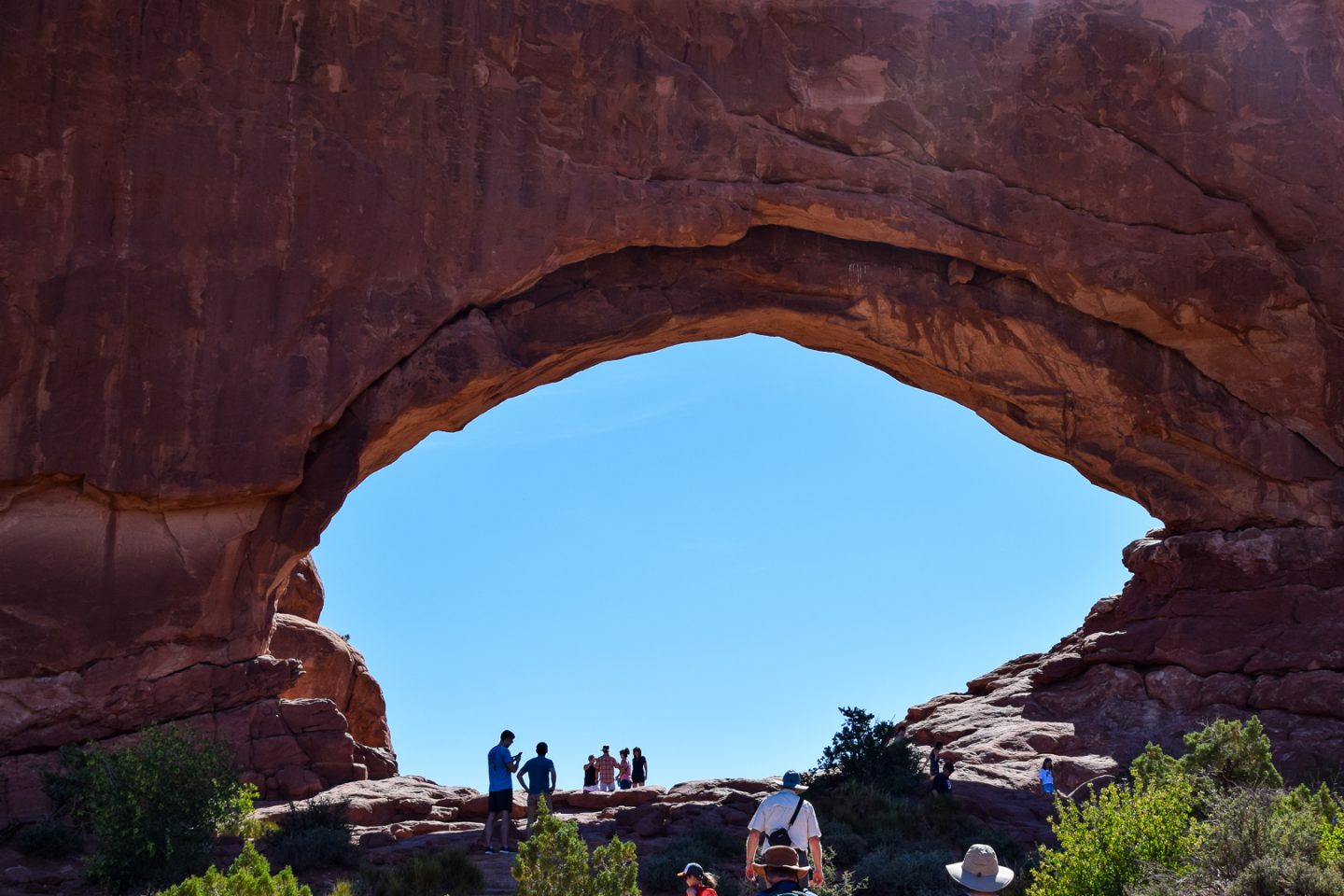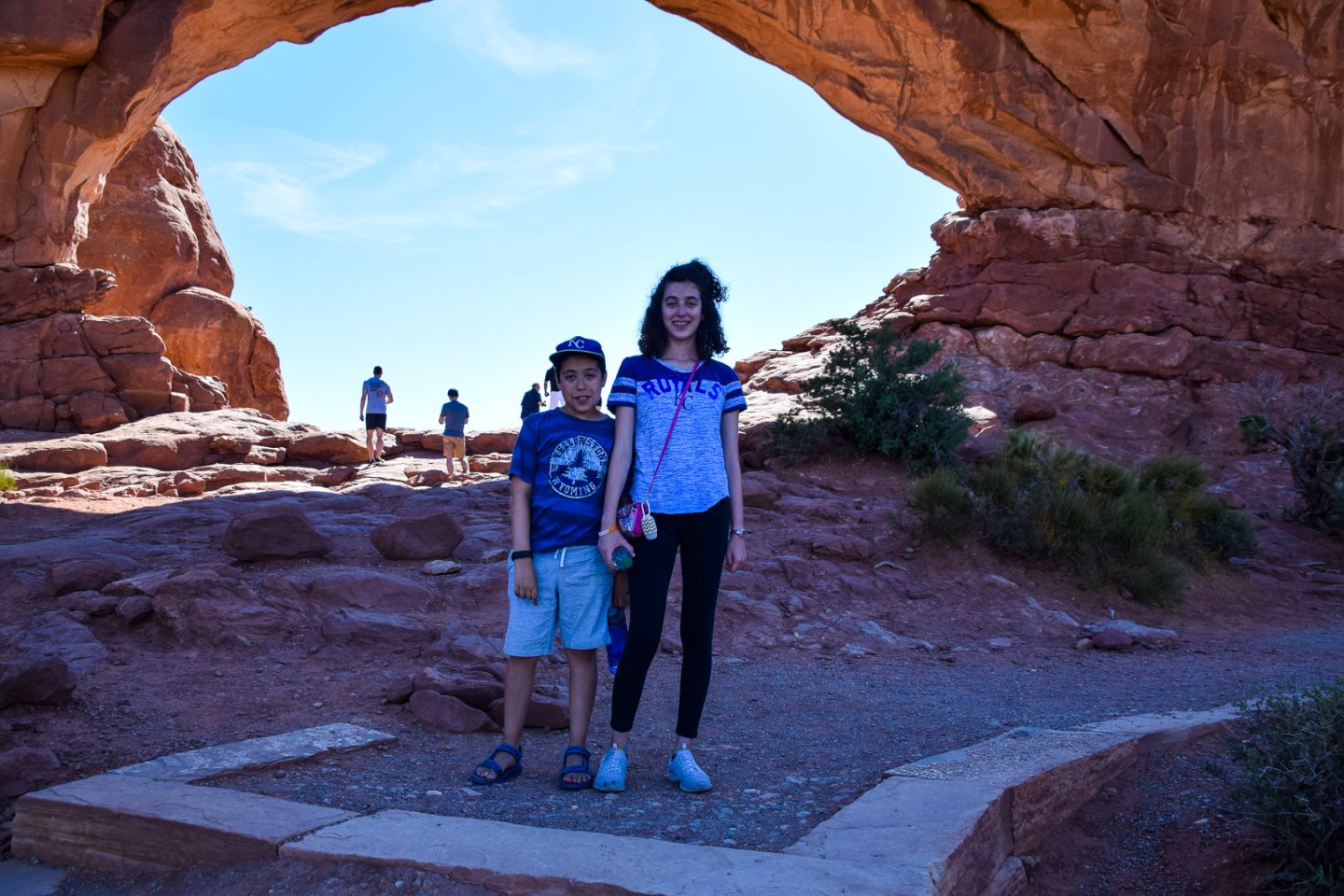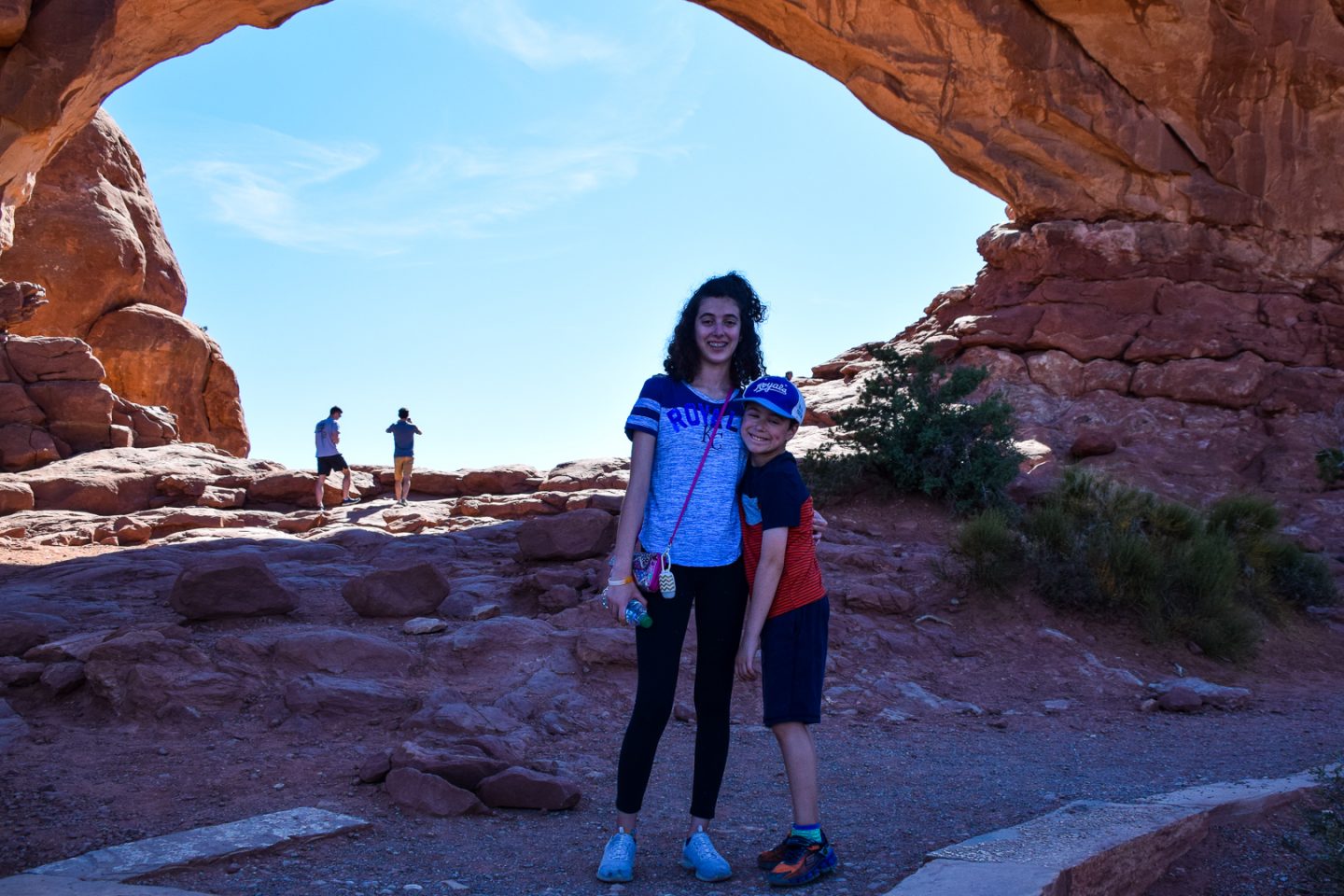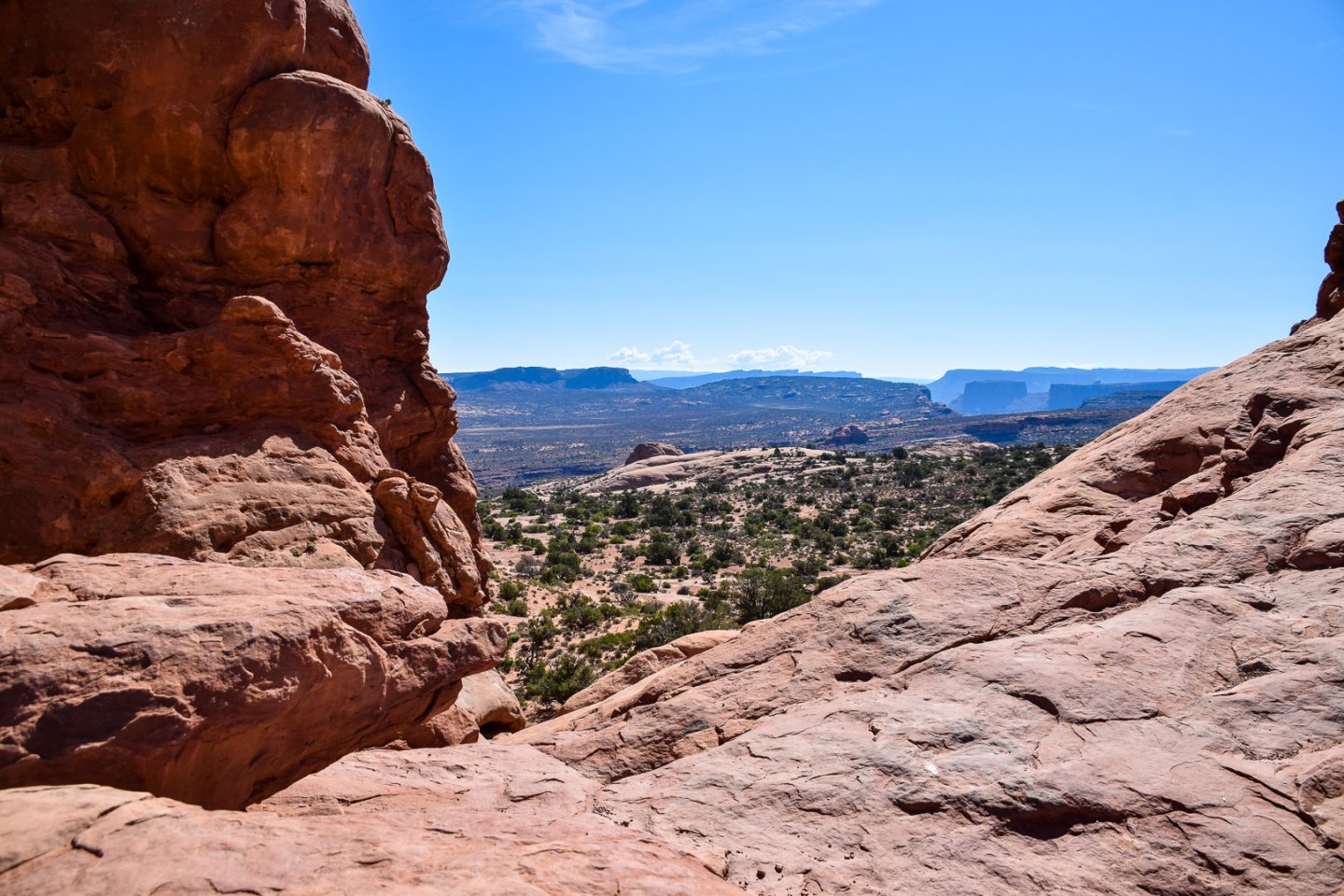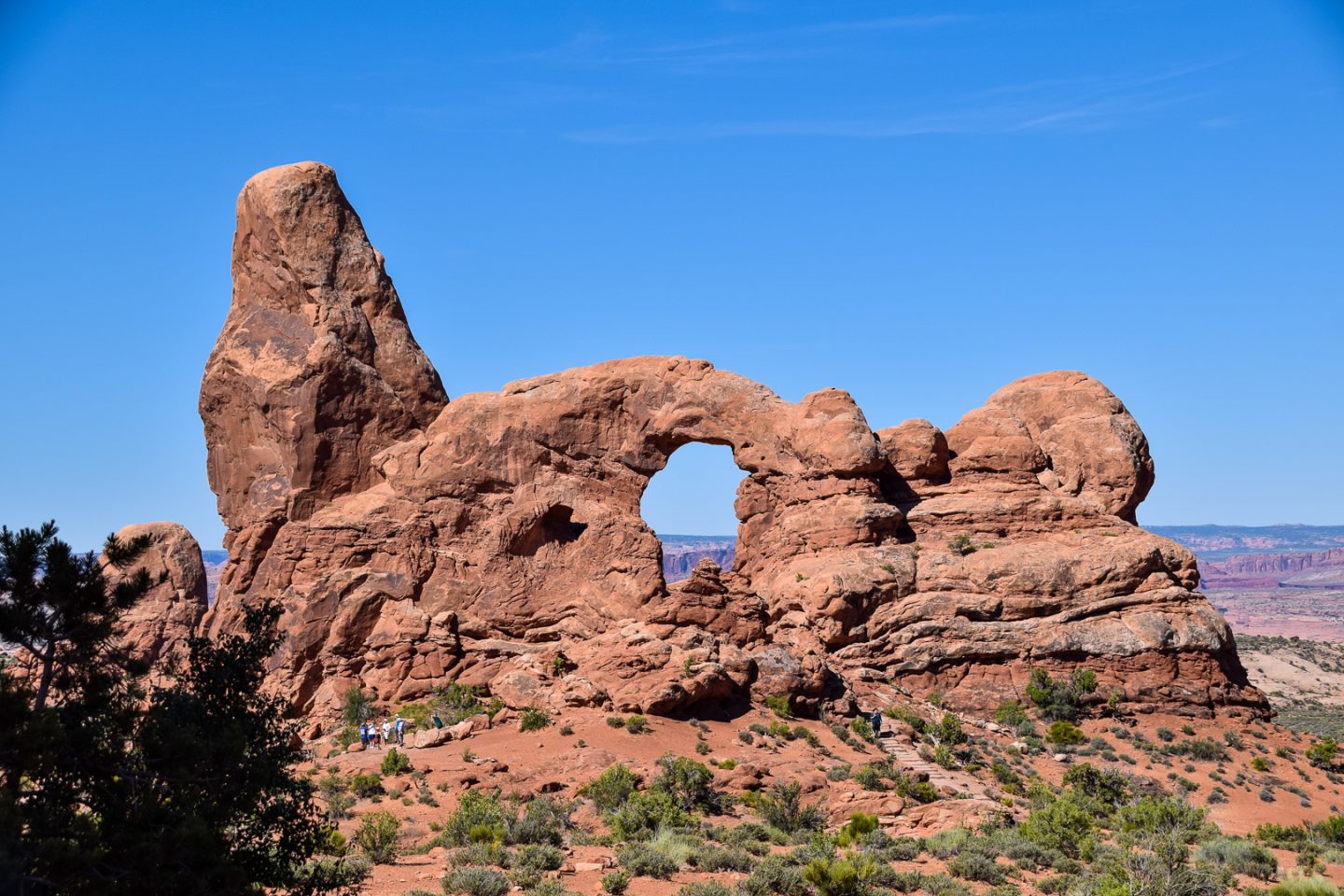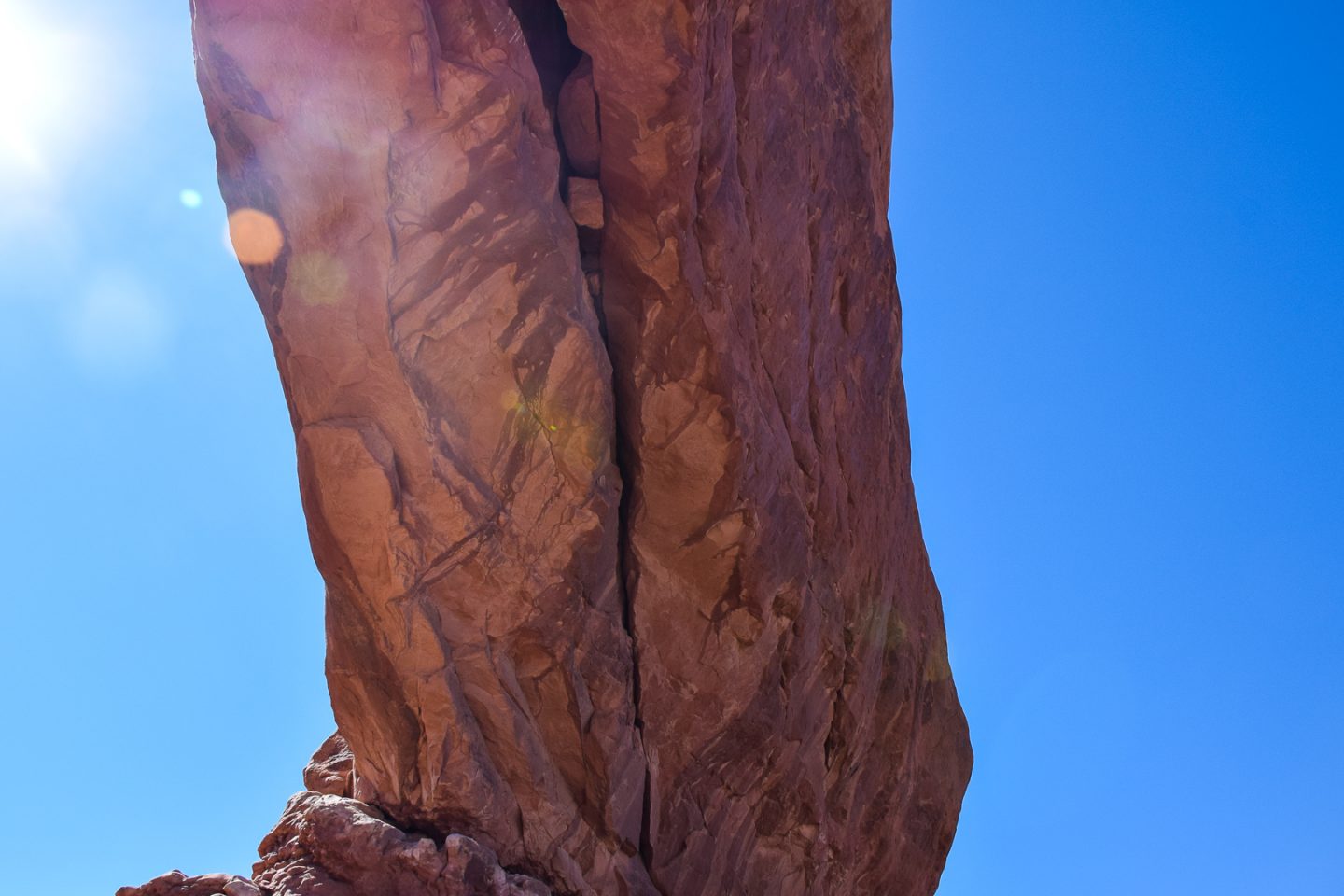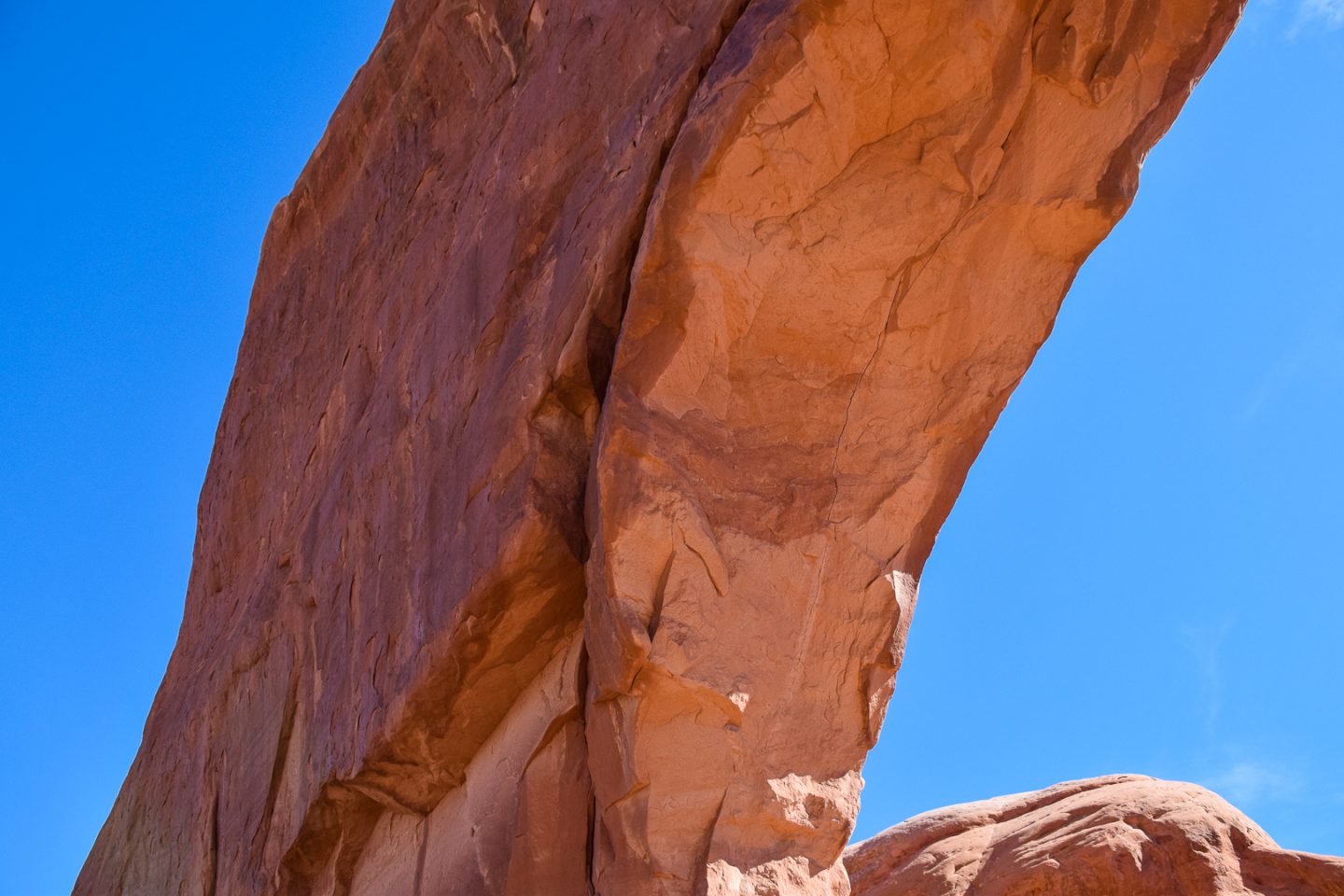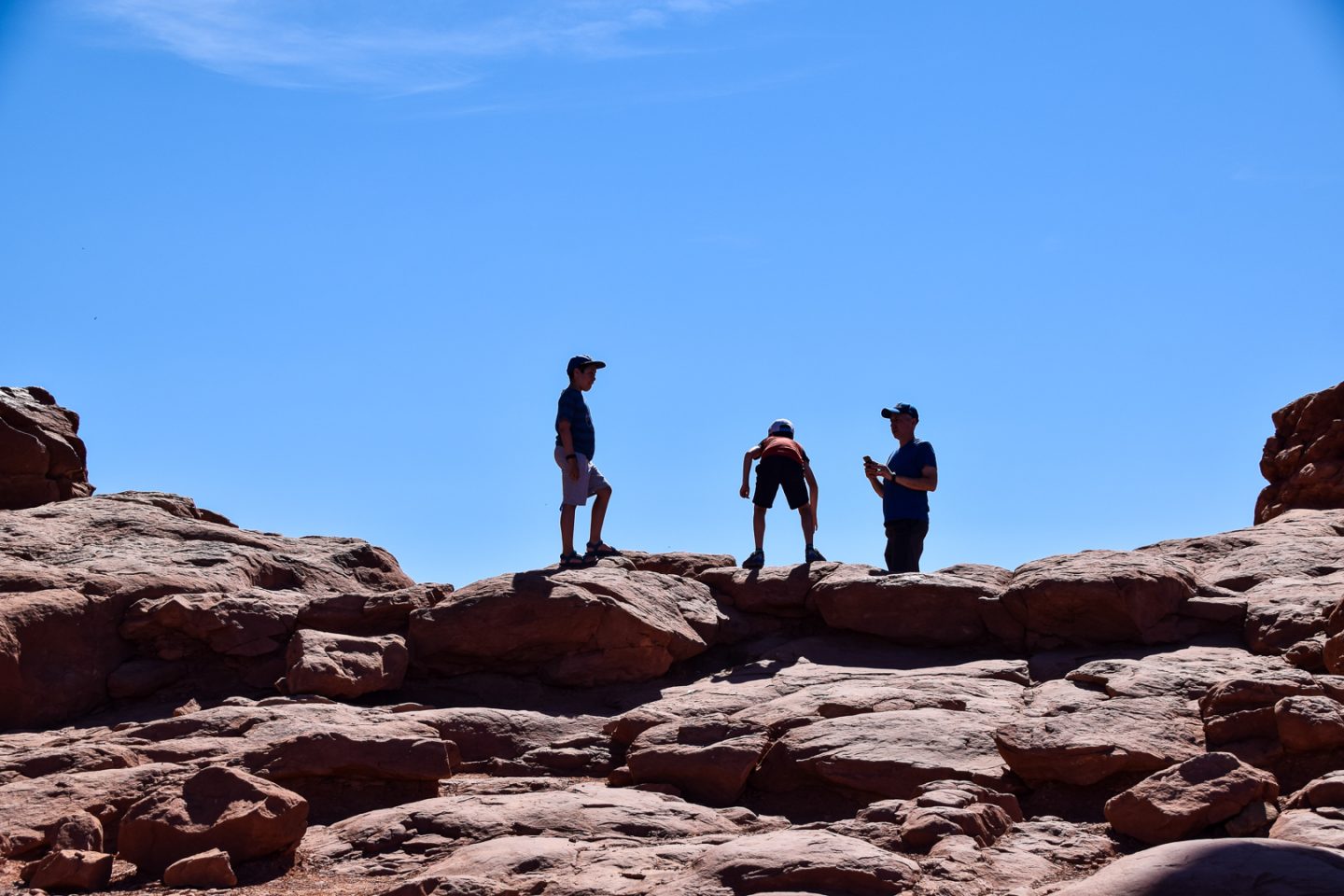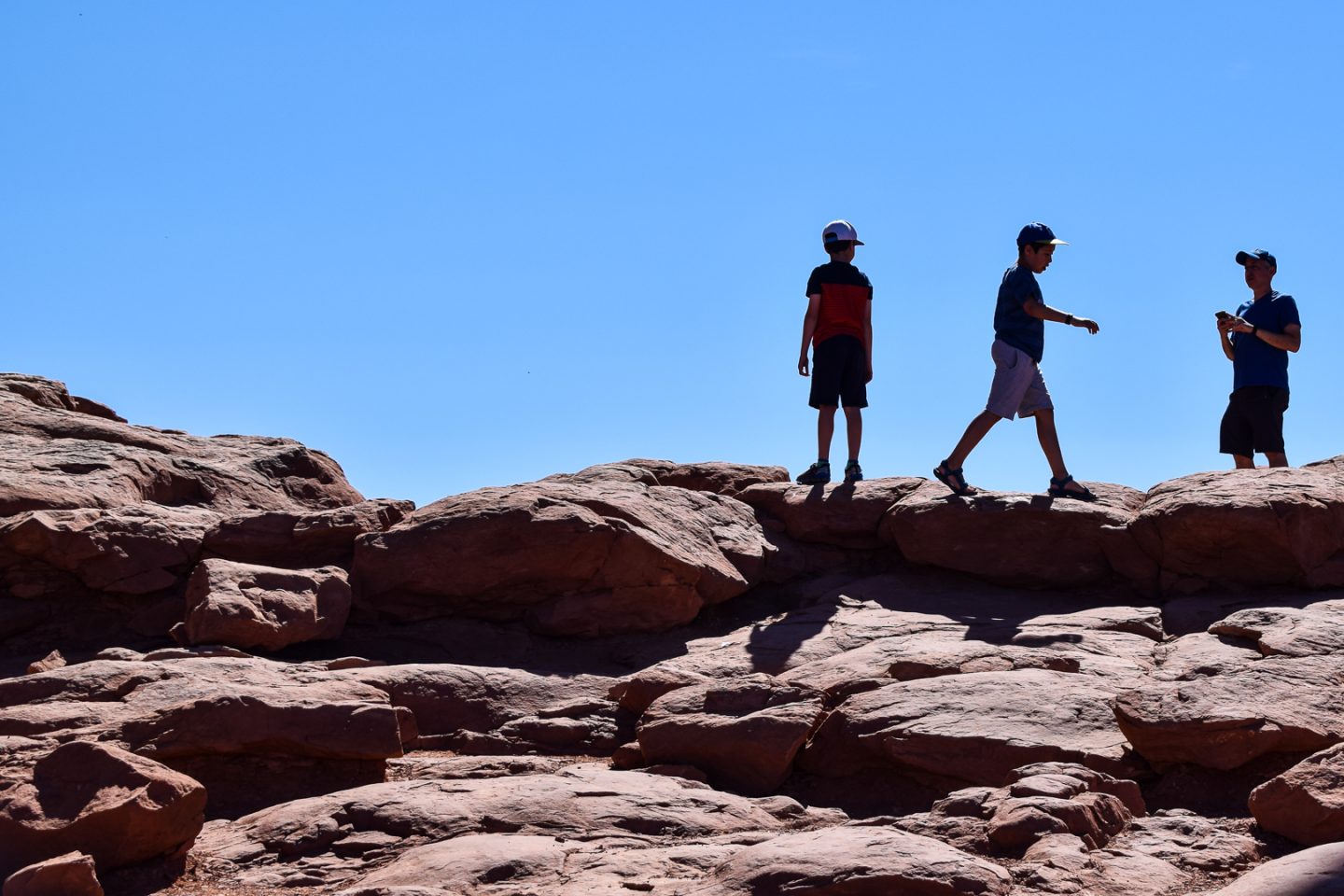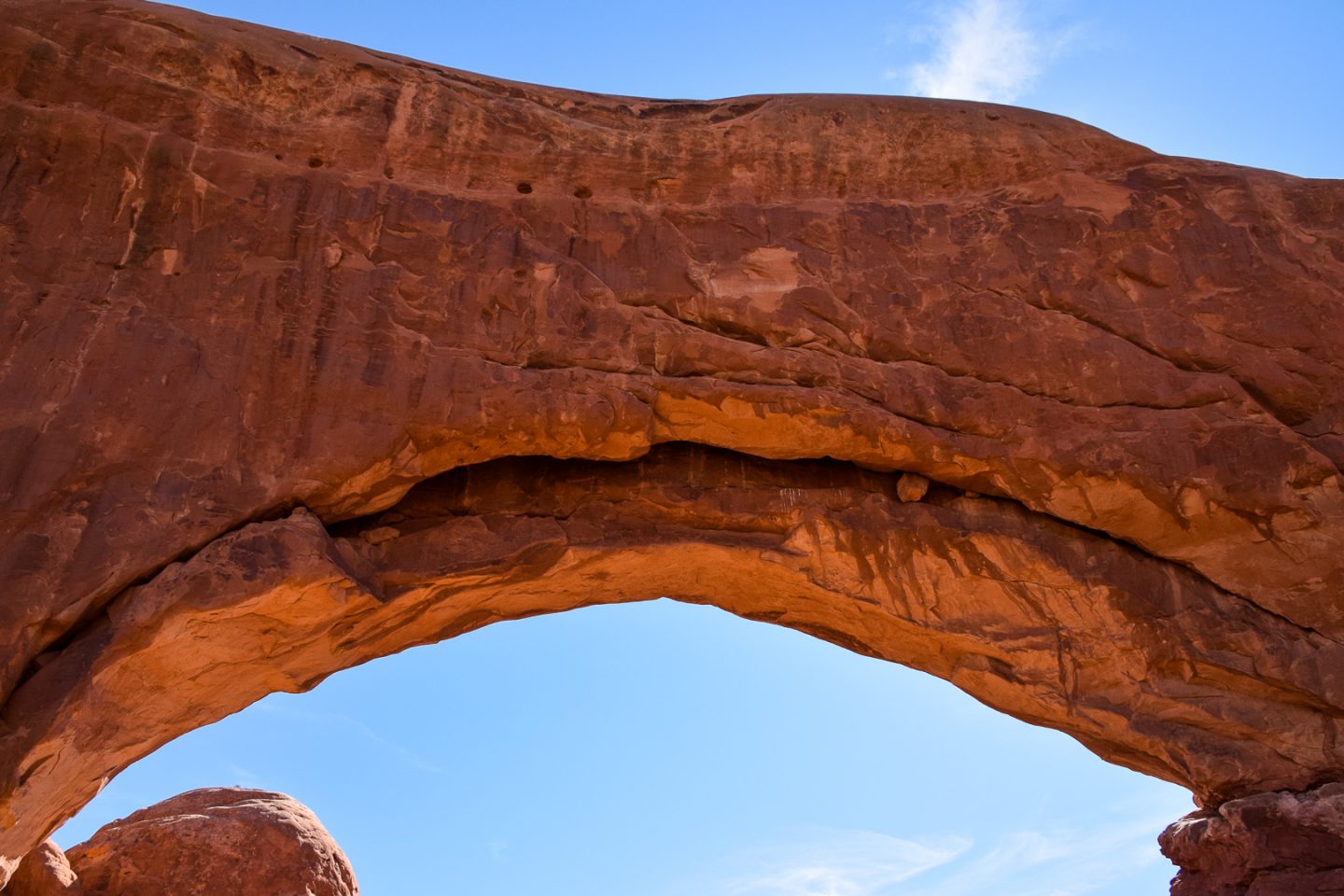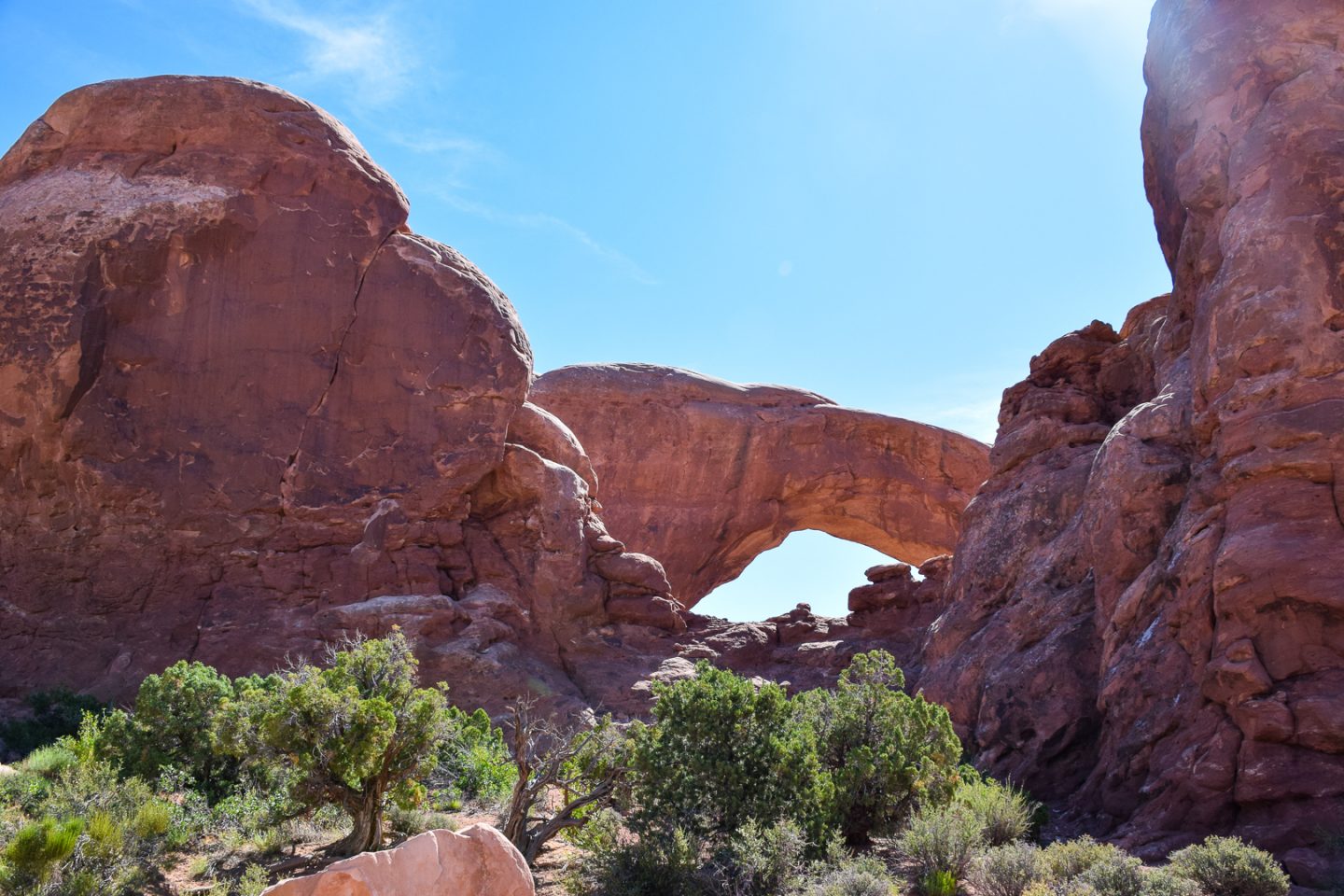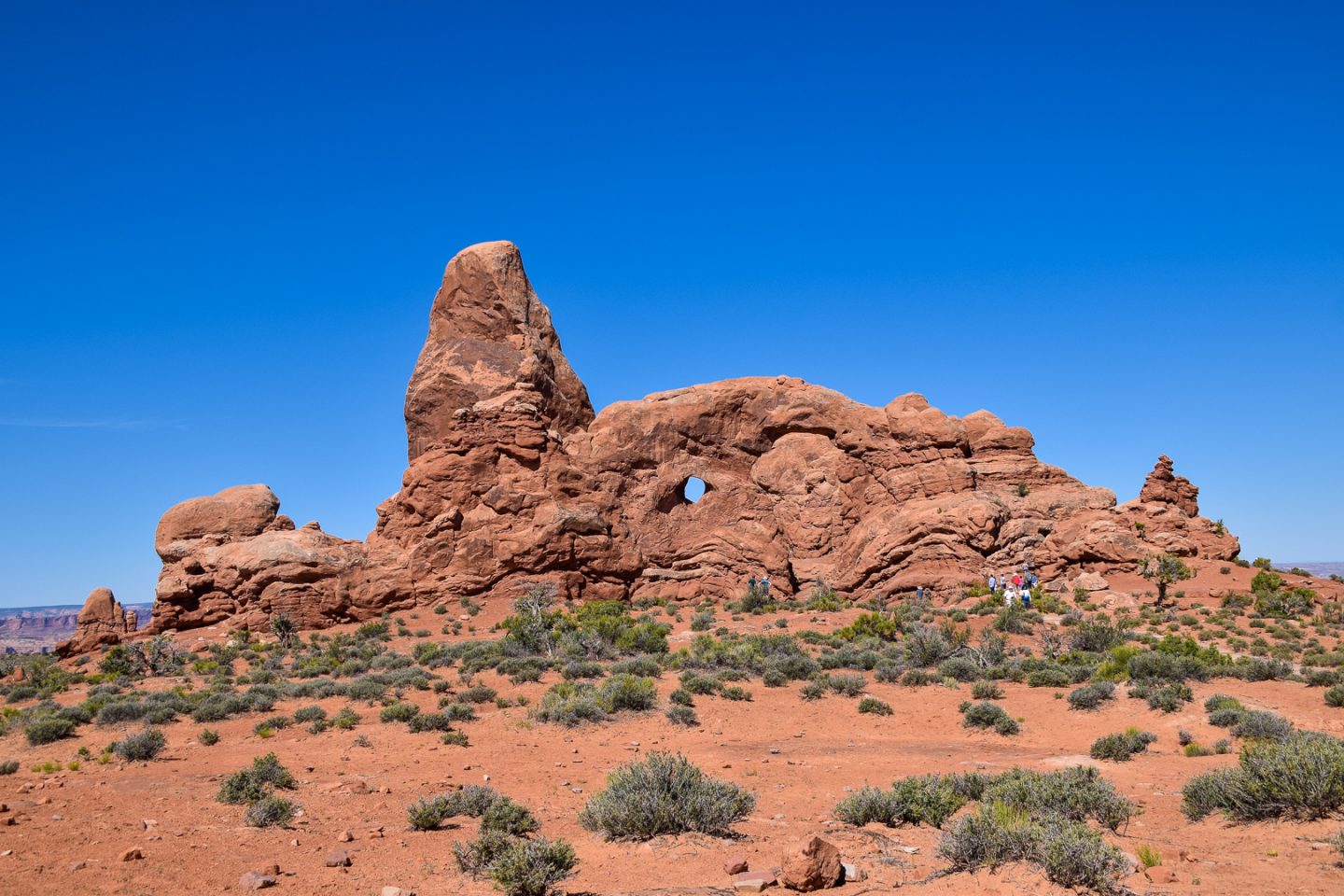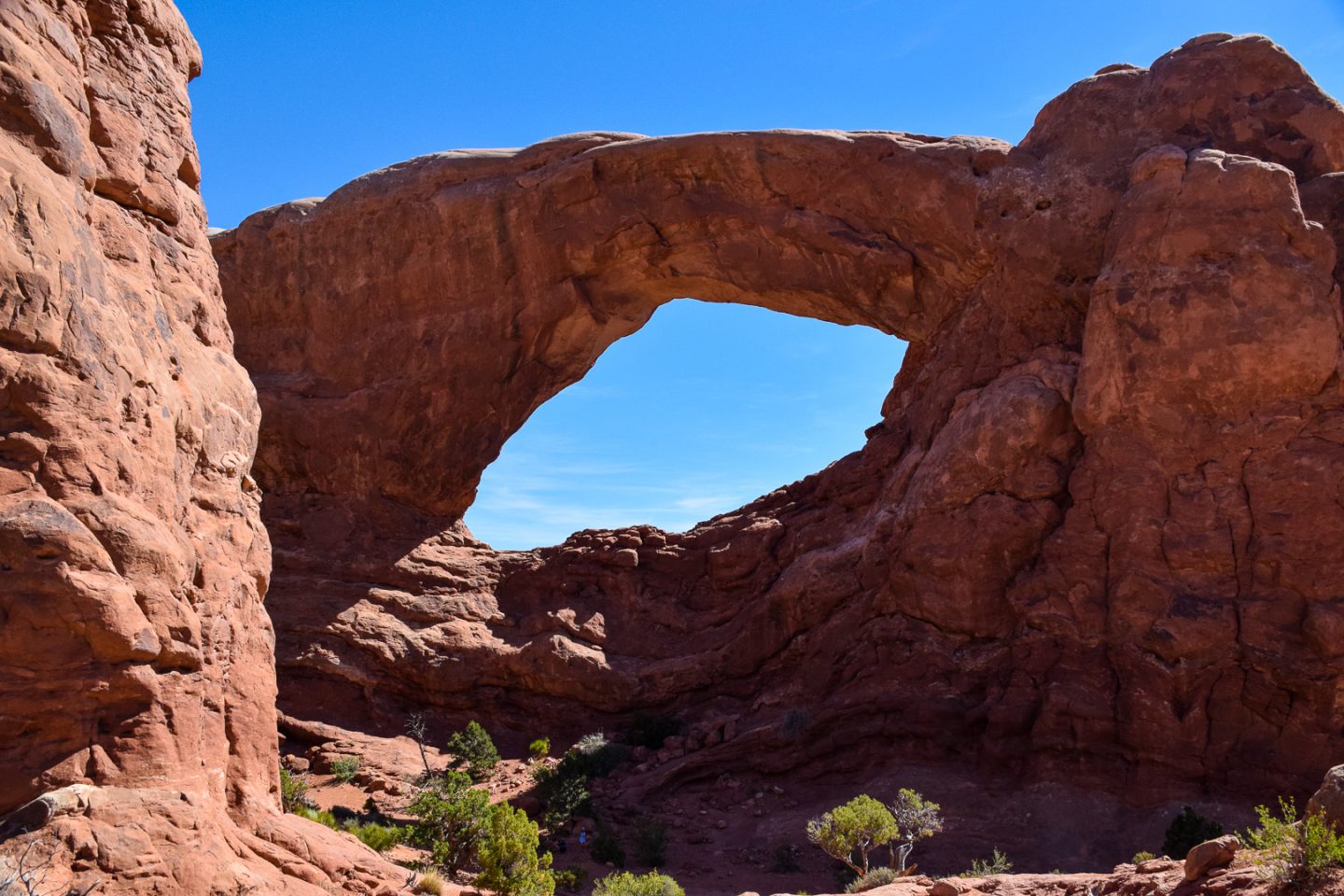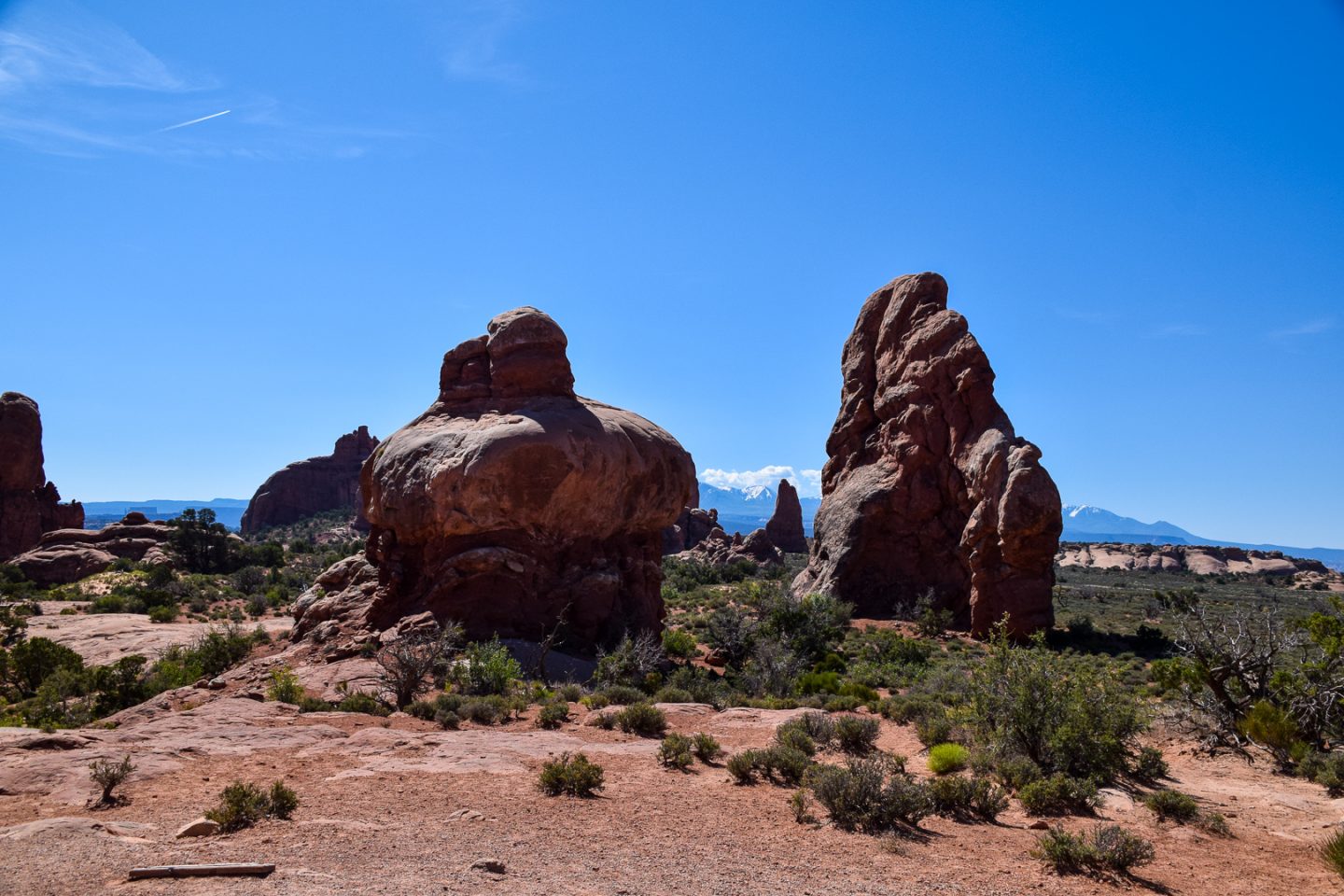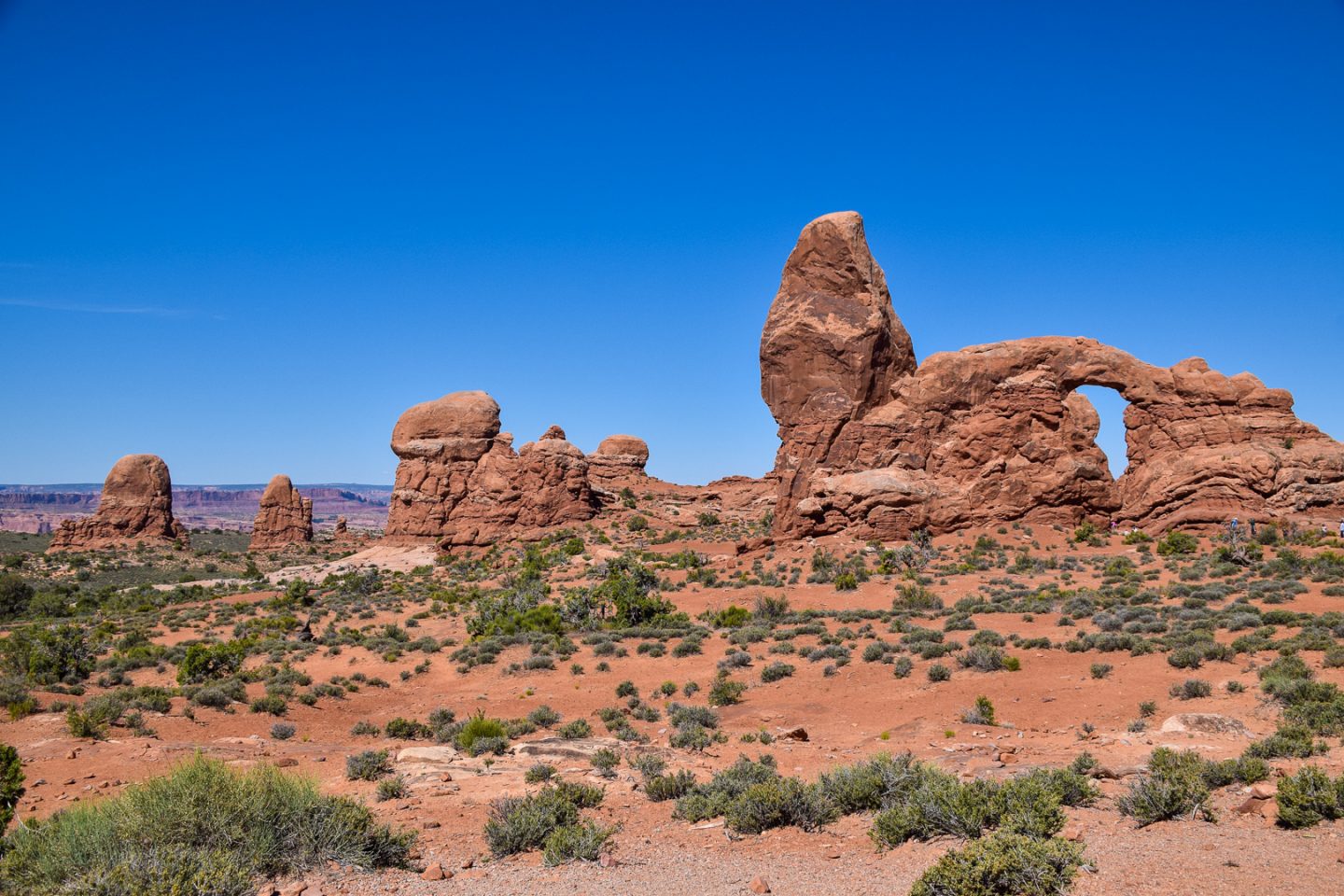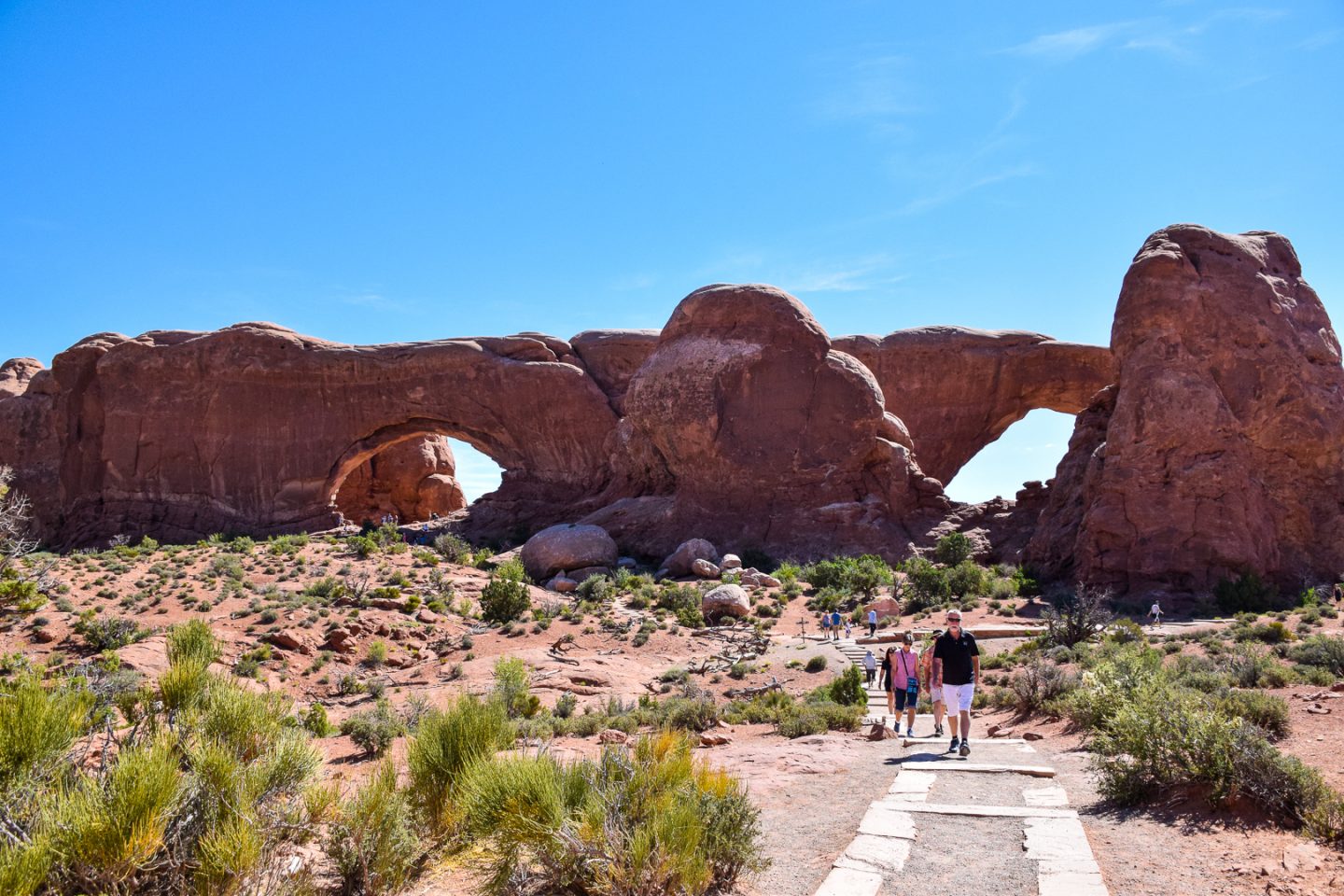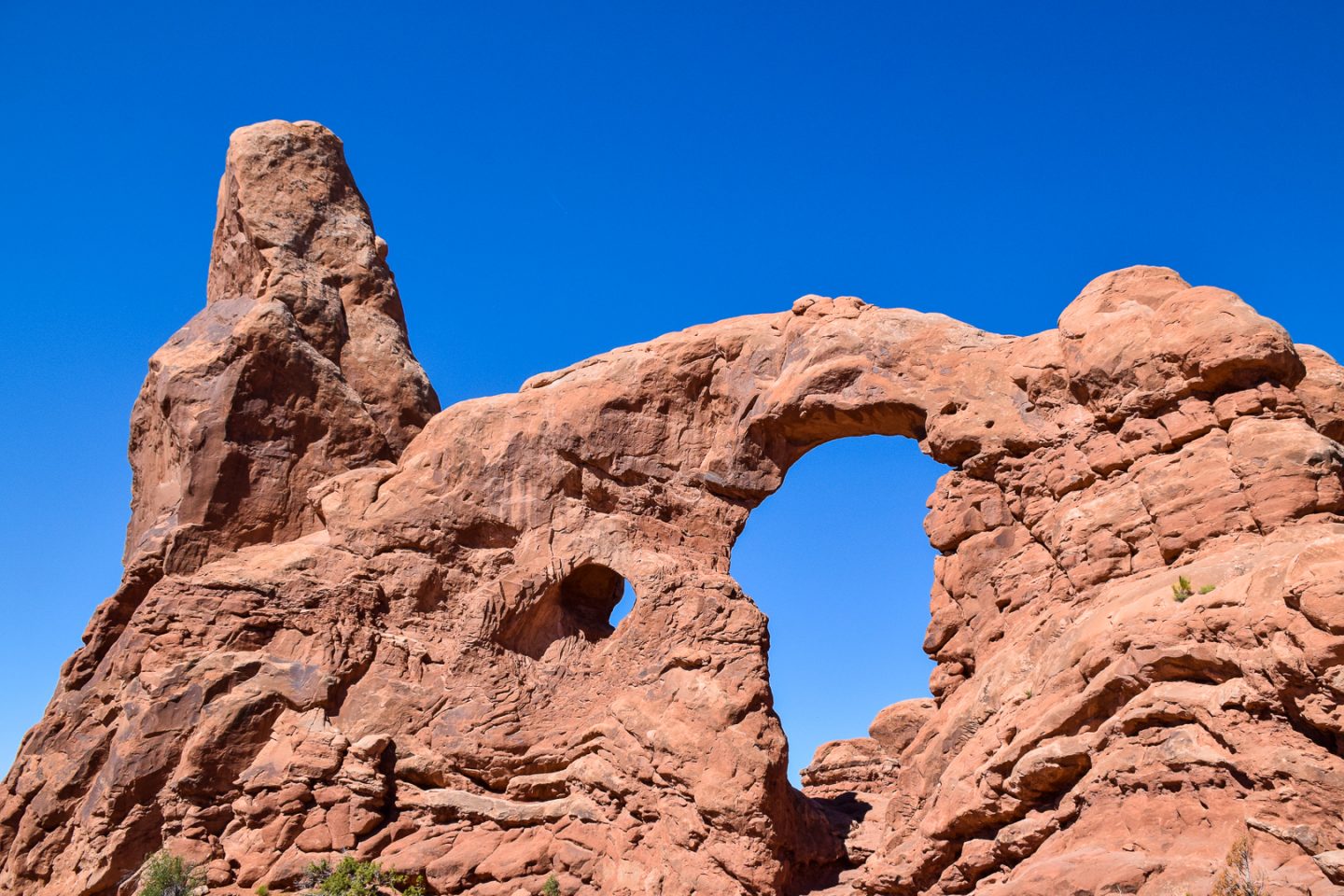 To see the famous arch (Delicate Arch) that is on the Utah license plate, you have to do a pretty intense hike. We went to a viewpoint to see it and even that was pretty steep and I was getting out of breath!
This is zoomed in from the viewpoint.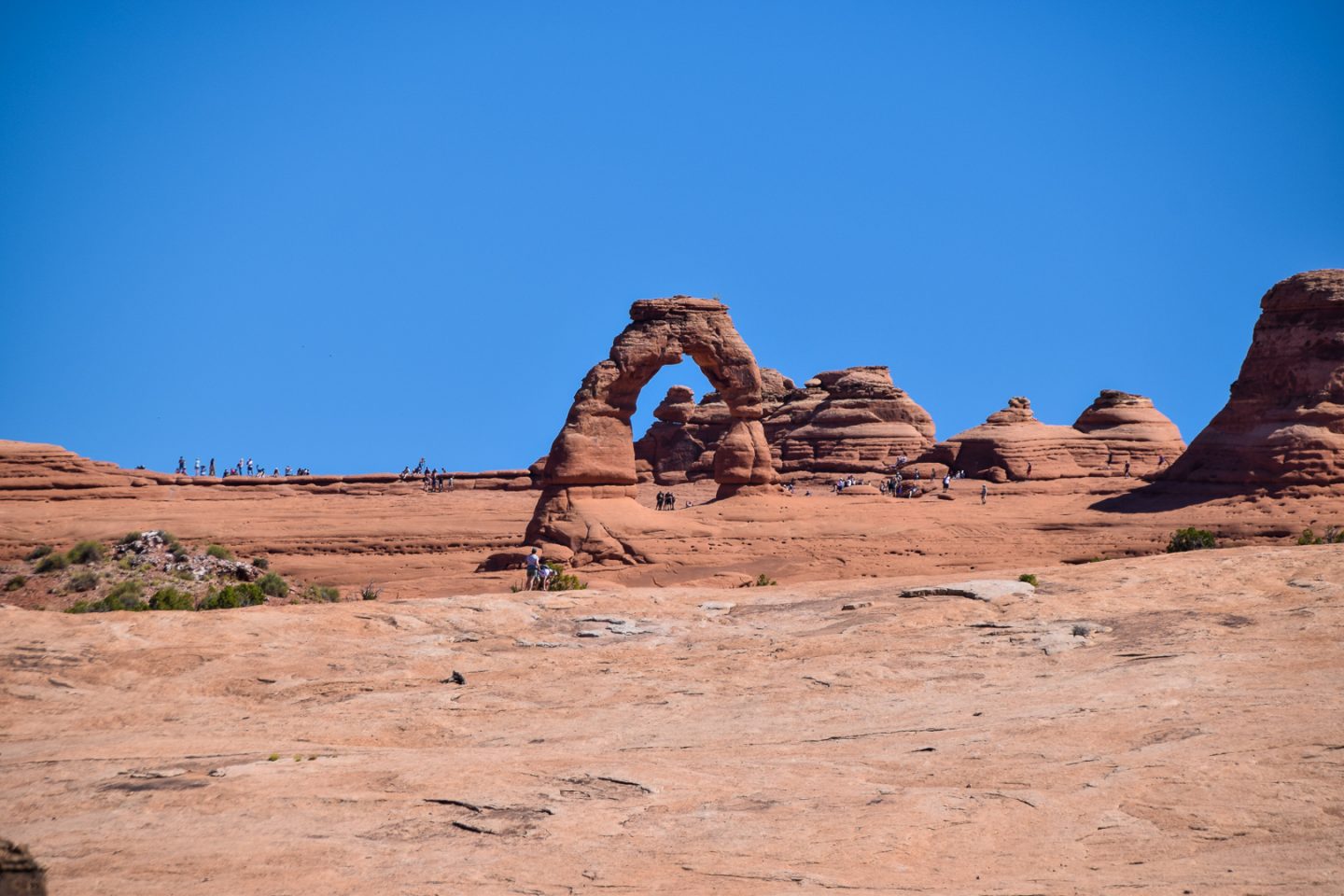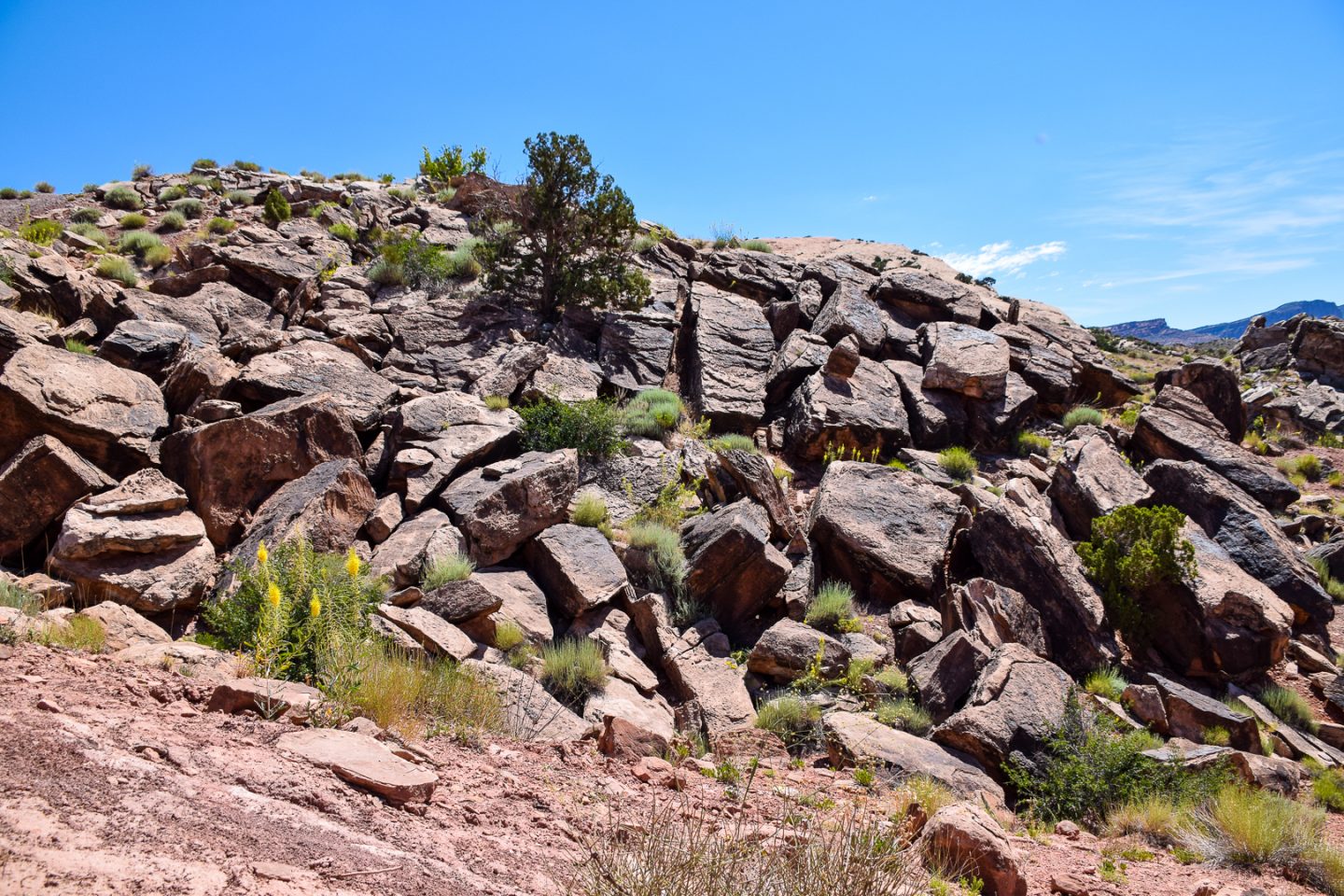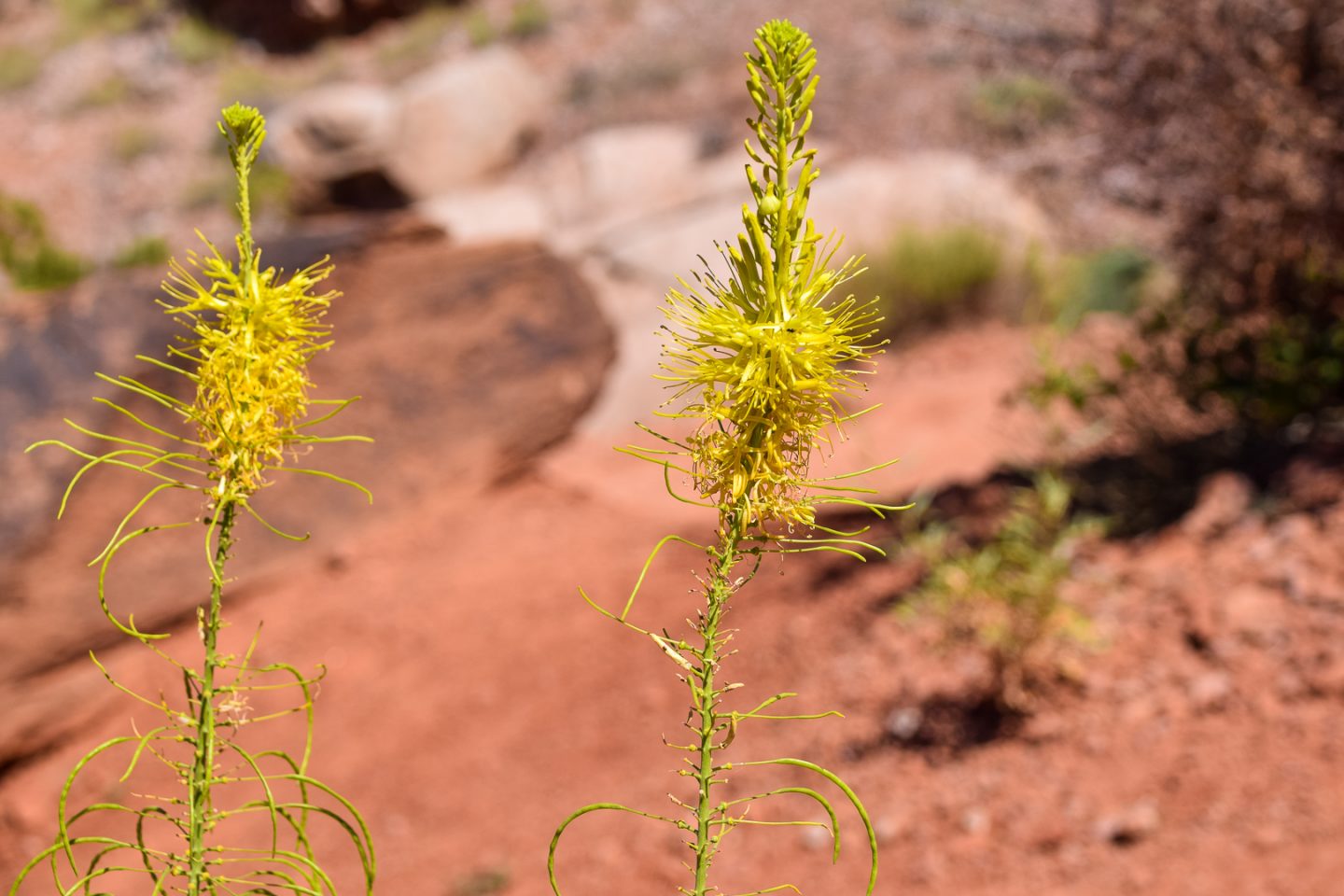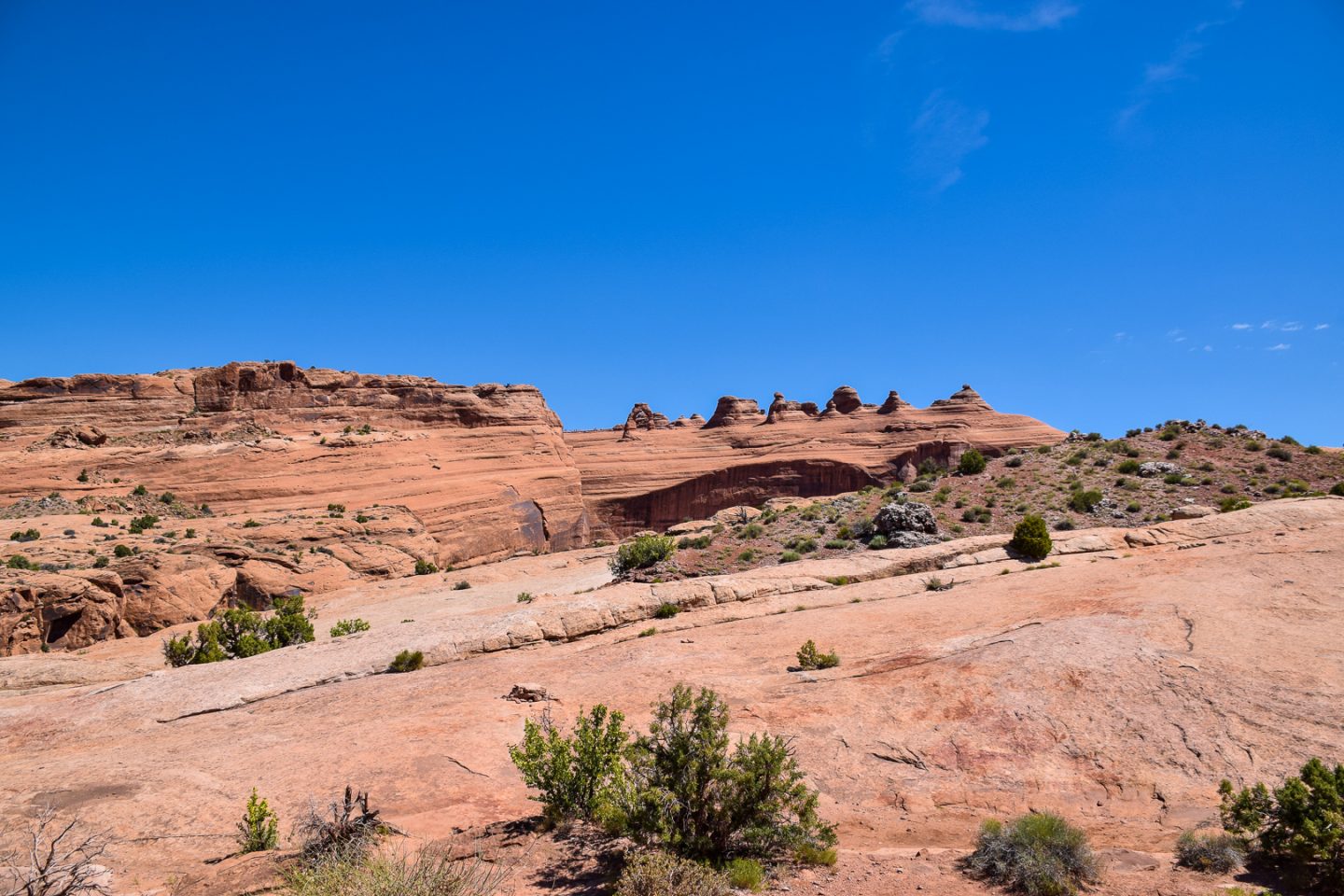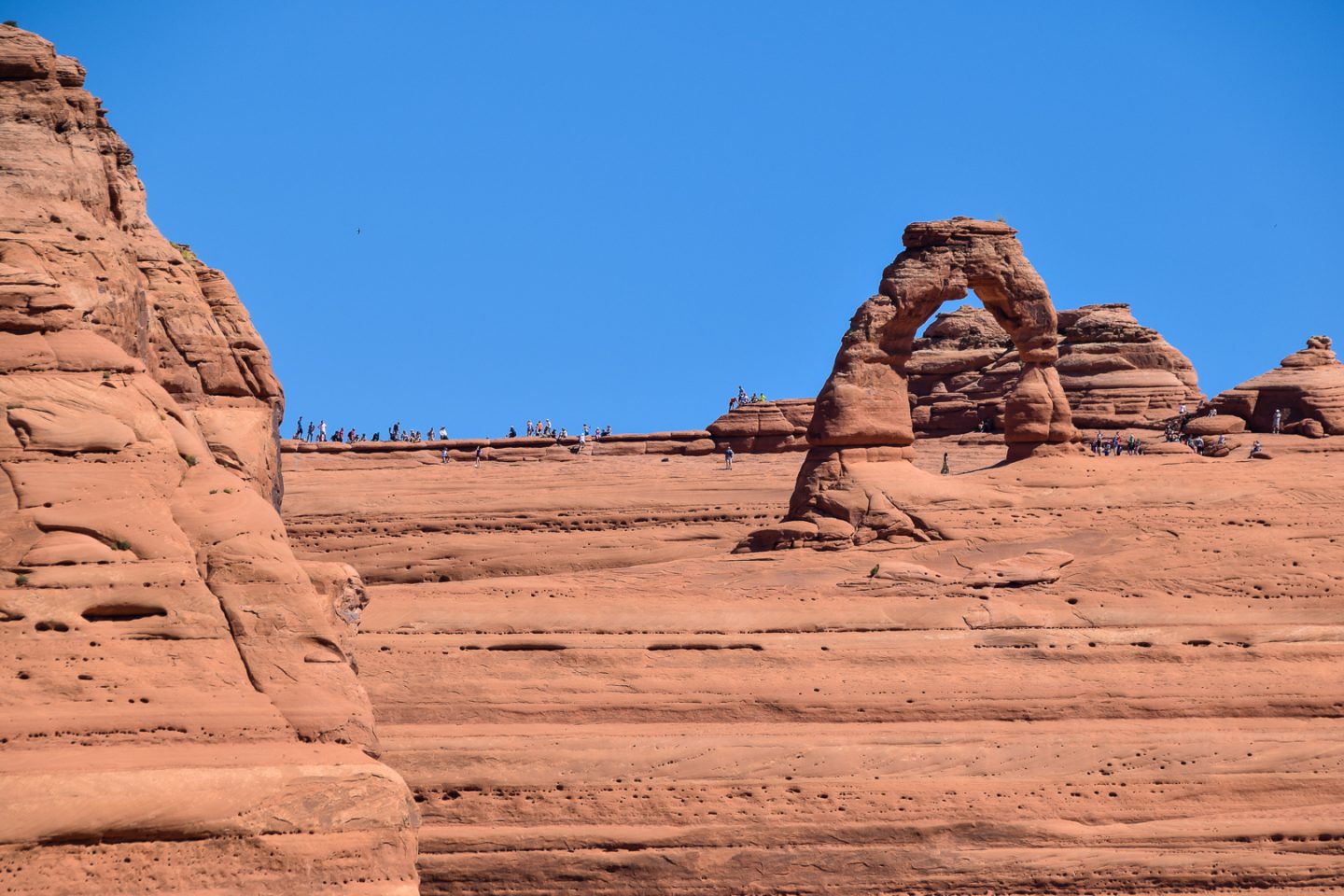 You can see how far away it actually was by looking over Zachary's head here. It's on the left of those hill looking things!
I thought it was cool that the ground seemed to sparkle in the sun, and I think that was because of these rocks.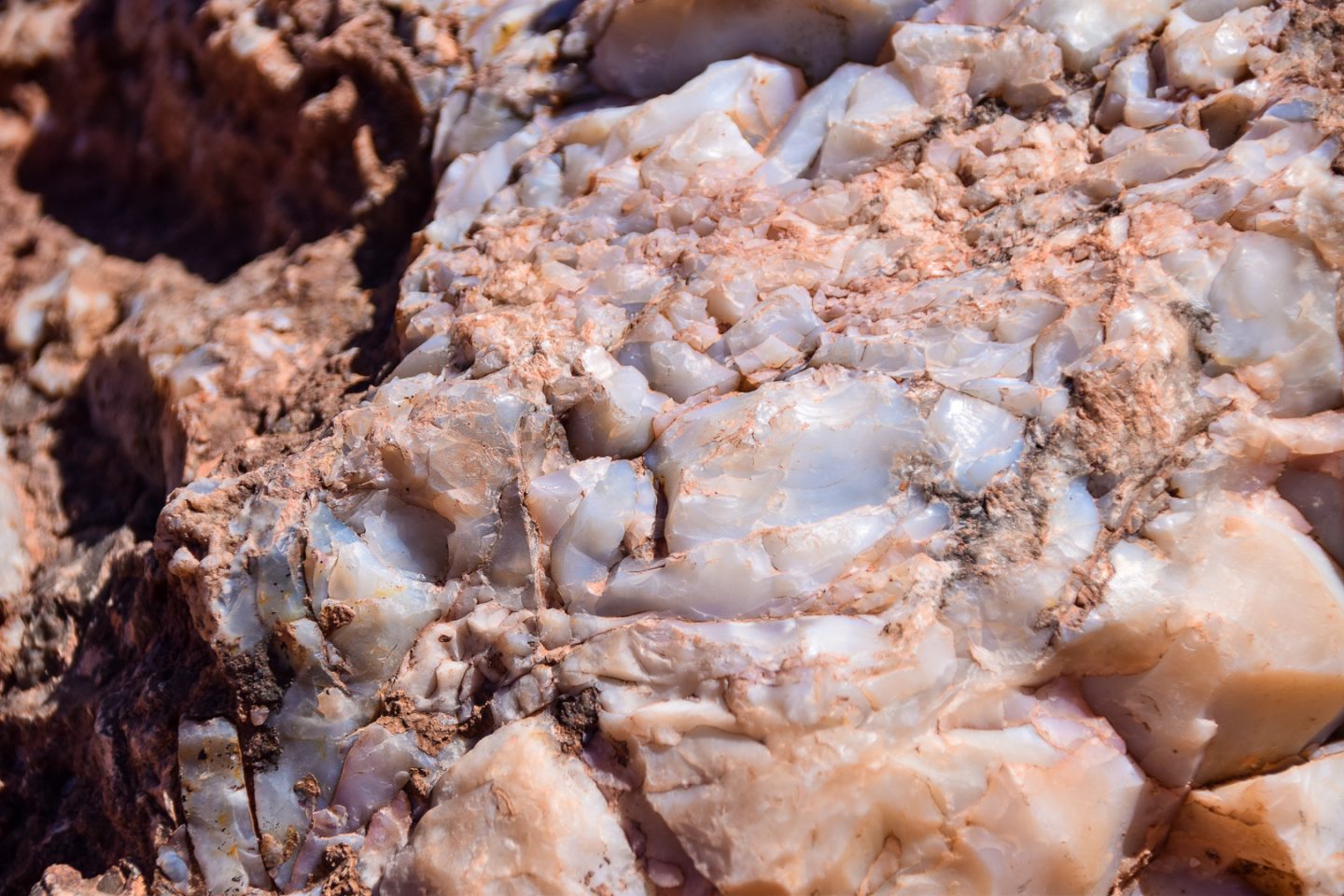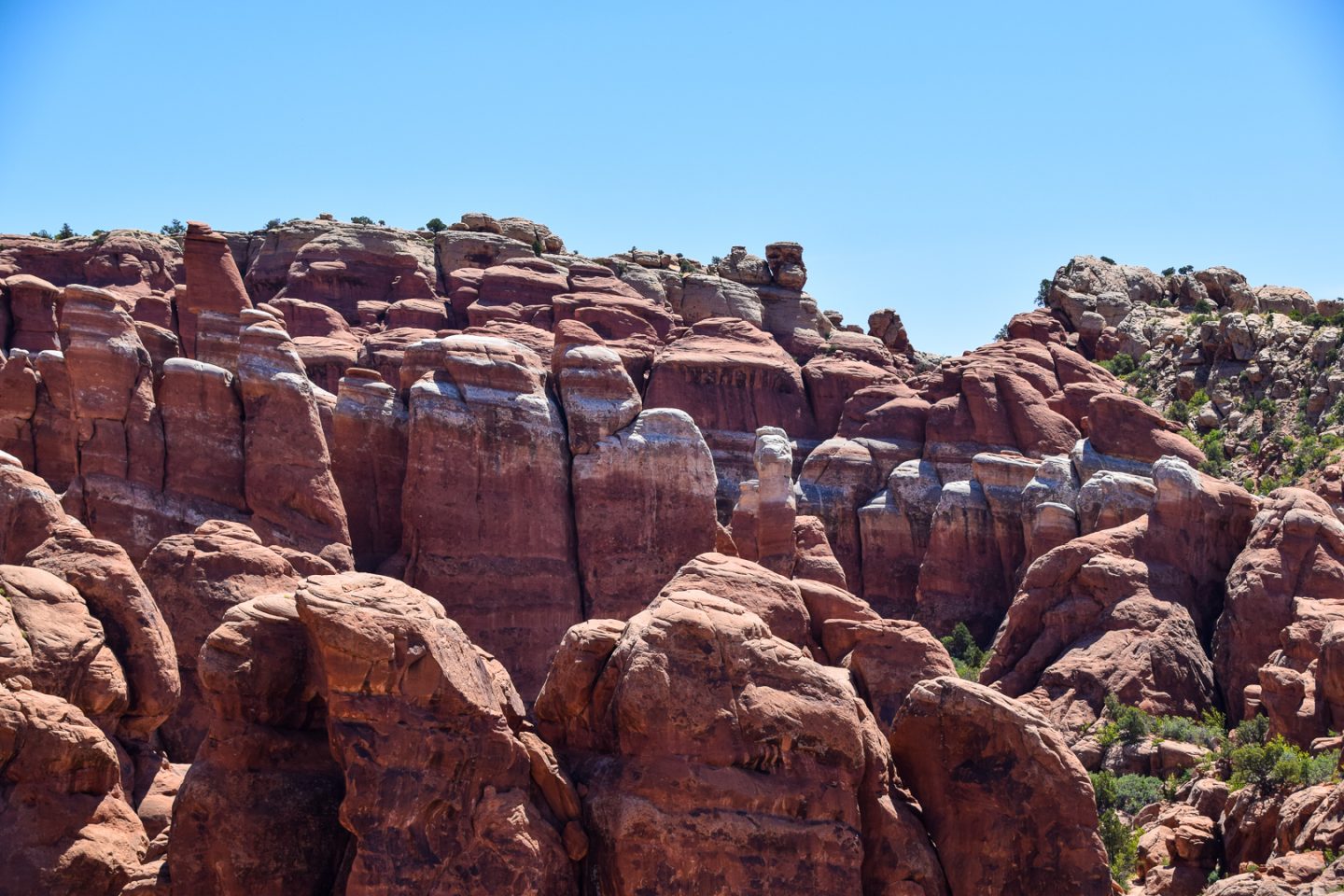 These are the La Sal Mountains in the distance, and a painter painting the scenery!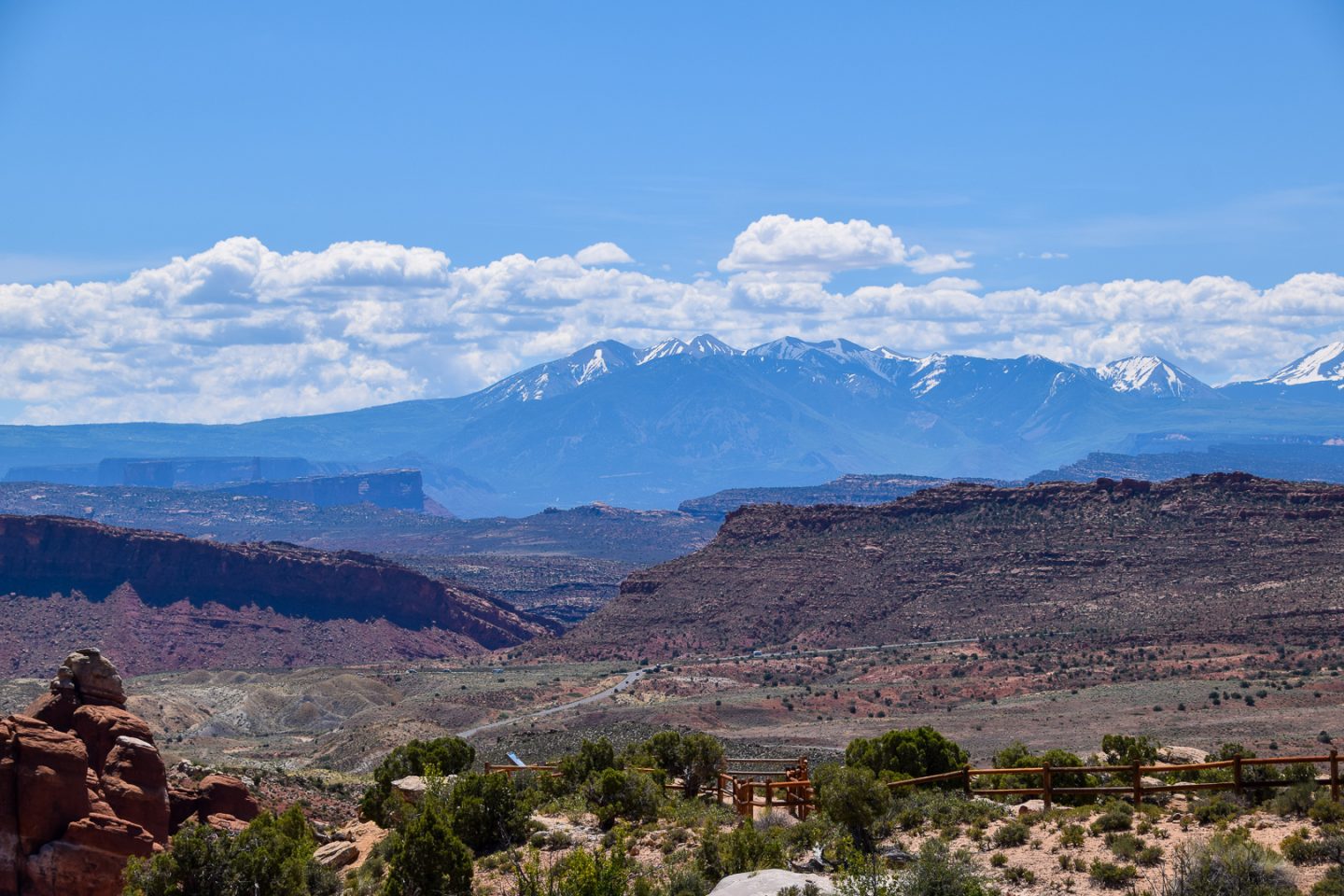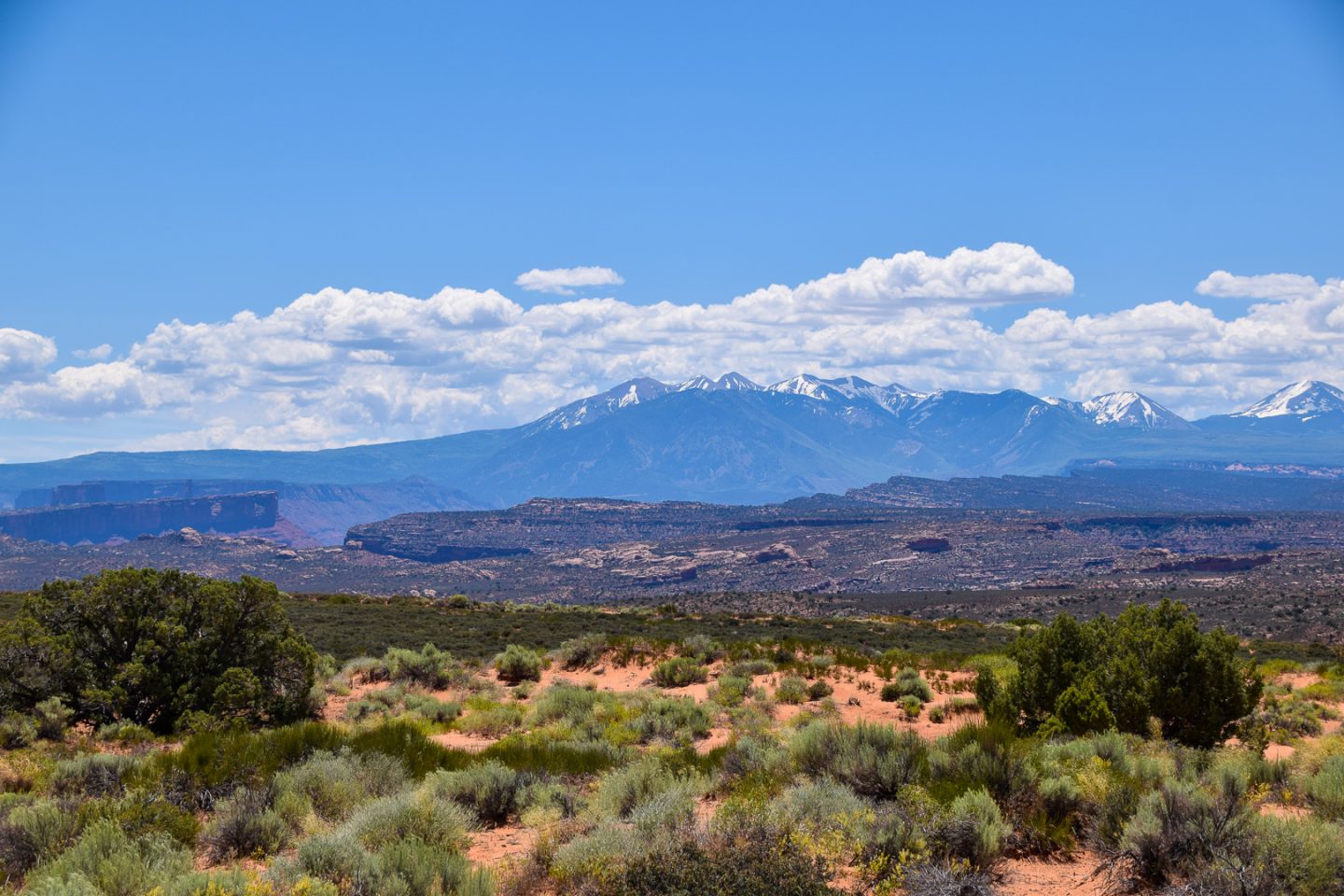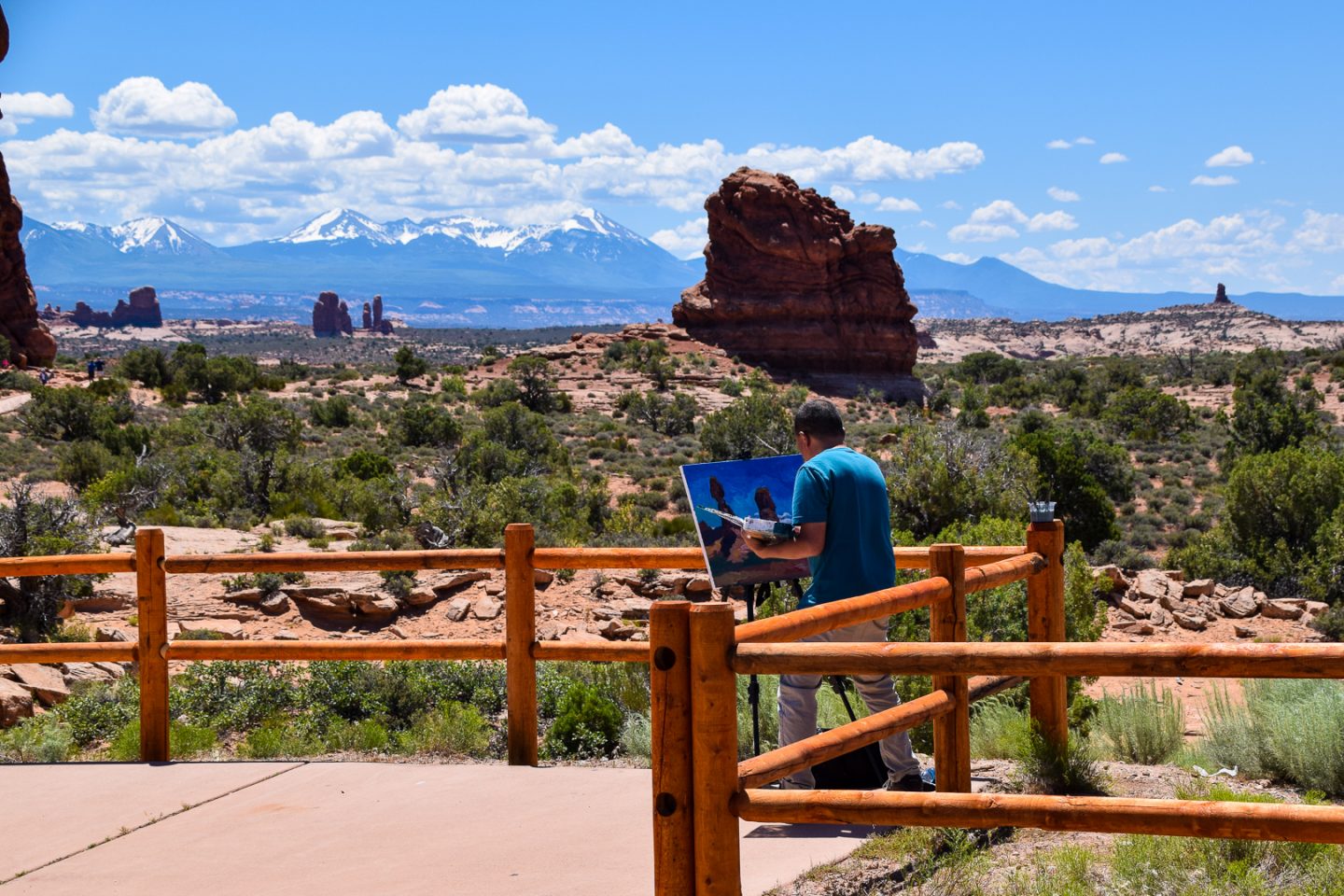 This is called Balanced Rock, I'm sure you can tell why!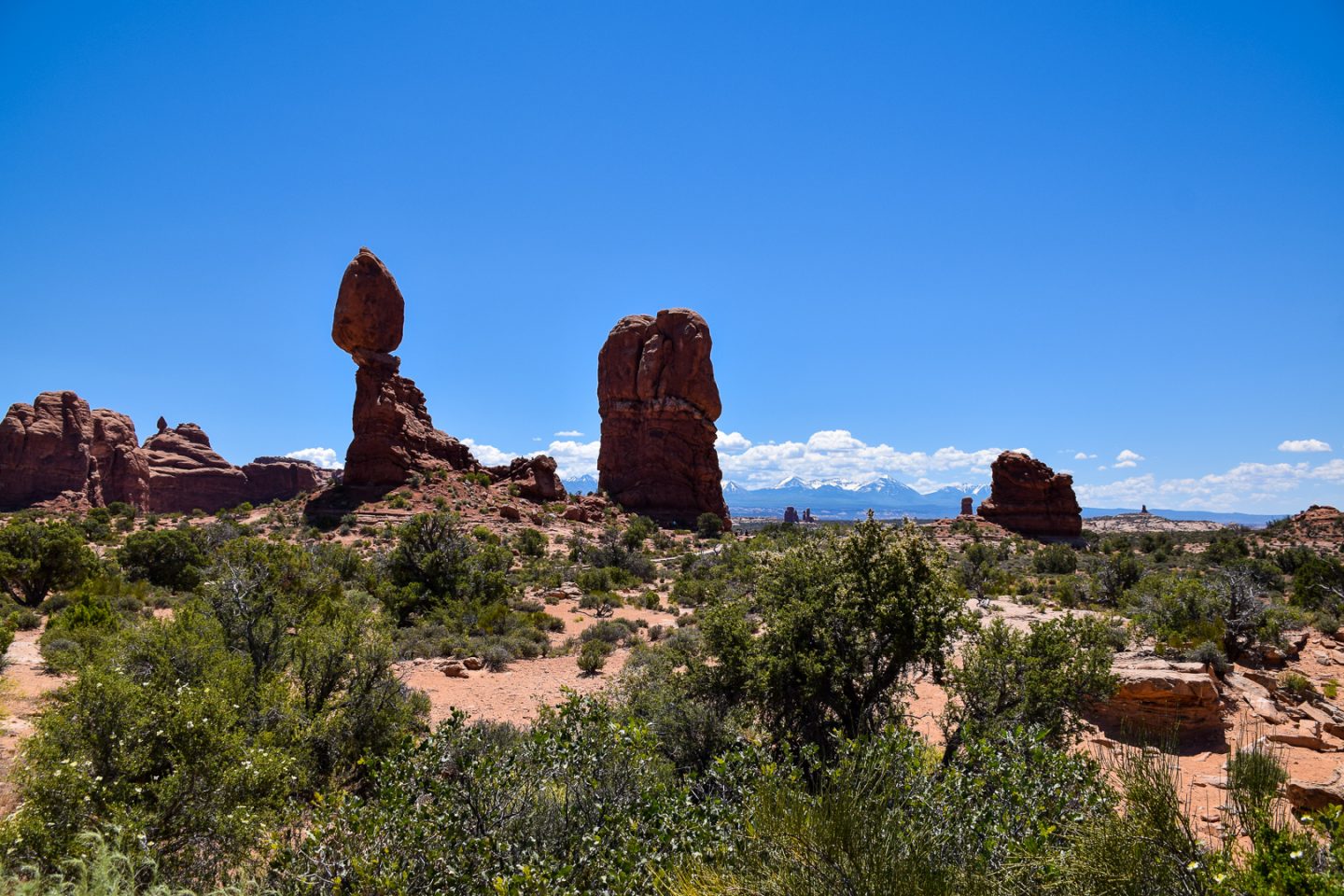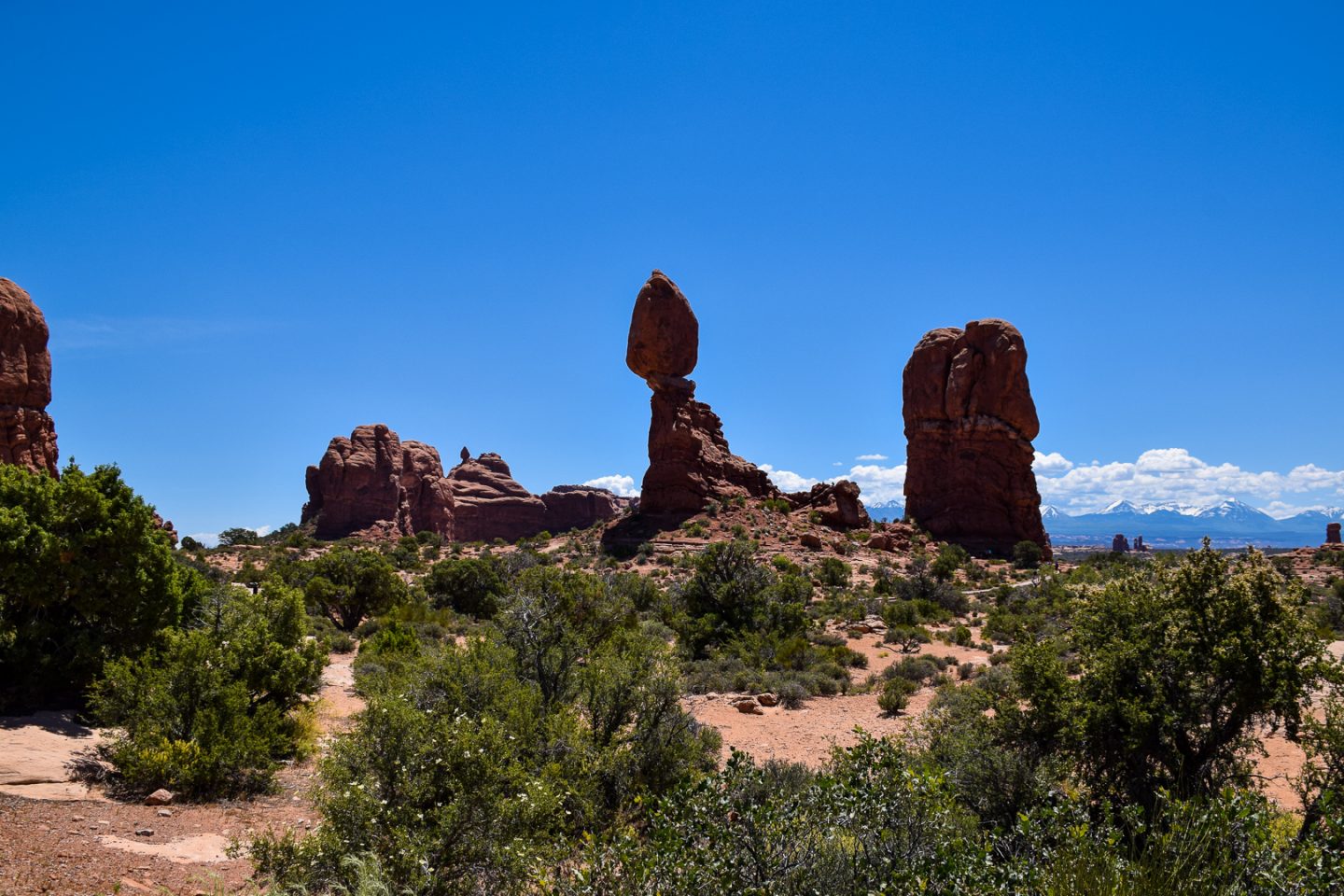 We didn't stay at Arches as long as we did in the other two Utah parks, but it was beautiful too!