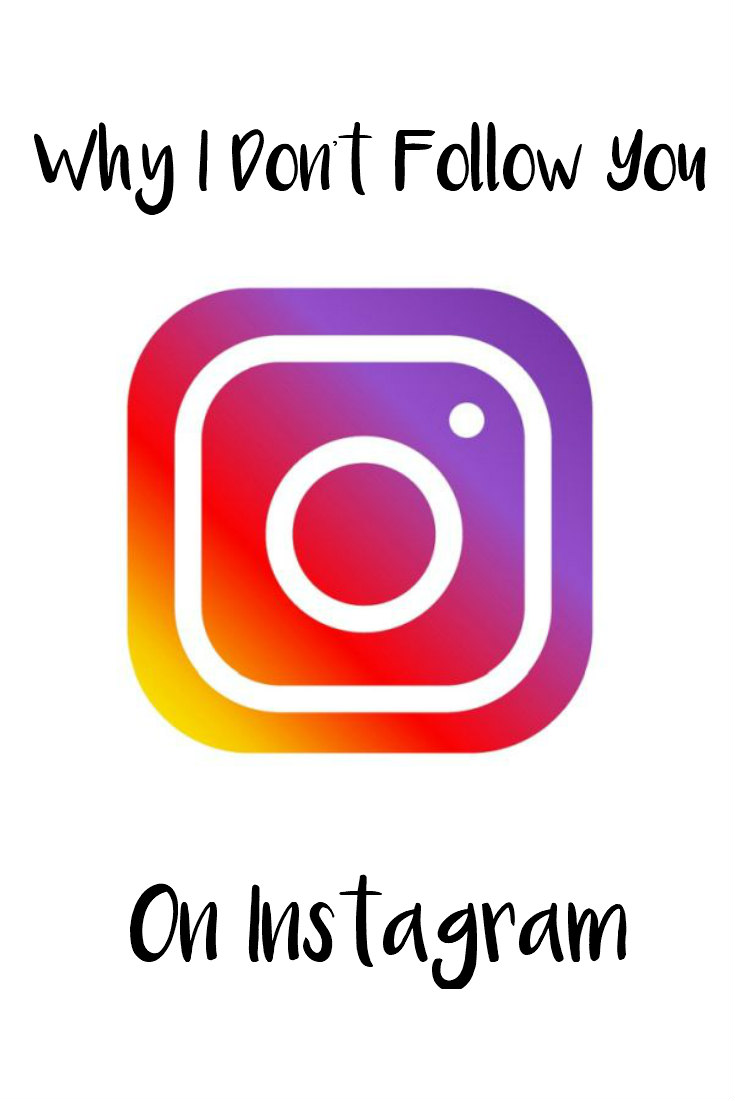 Do you ever go through Instagram and follow people in the hopes that they might follow you back? Or do you look at your new followers and decide whether to follow them back? I have done both of these things and have realized that there are certain accounts I don't choose to follow. Here are some of the reasons.
1. Your bio is not in English. Not to be discriminatory, but if I don't speak your language, I don't know what you're posing about.
2. You're a man. If I did an audit, I'm sure I follow 99% women.
3. You have a brand new account. Unless I know you, I'm not going to follow you until I can see what you share.
4. You have more than 10k followers. When a large account follows me, I can pretty much guarantee that they will unfollow me in a few days, whether or not I followed them back.
5. You unfollowed me. Yup, I'm petty. I keep track of my unfollowers using an app and I will unfollow you right back if you unfollow me.
6. Your images are 100% kissy lip selfies. Not interested.
7. And on that note, I won't follow you if we have nothing in common.
8. Your profile is private. How am I supposed to know who you are if I can't see your profile?
9. You're trying to sell me something. Unless I know you, I won't follow drect sales accounts.
10. You haven't shared anything since last year. Occasionally, I will remove accounts that I follow that no longer update.
So, from looking at this list, you can see that I will follow you on Instagram if I can relate to your bio, you seem to have something in common with me, you might not unfollow me, your account is current, and you're not trying to sell me things!
How about you? Do you have any feelings about who you would not follow on Instagram? Want to follow me? Click here!